Majorityrights News > Category: Marxism

Photographer Zakaria Abdelkafi's shocking photograph of a French anti-riot policeman set ablaze by a molotov cocktail has quickly spread to every corner of the world. And yesterday, only one day after Abdelkafi captured the photograph, he shared the story behind it.

PetaPixel, "The Story Behind this Viral Photo of a French Policeman on Fire", 3 May 2017:

The photograph was taken during a march for the annual May Day workers' rally in Paris, and has since appeared on the covers of the New York Times, Wall Street Journal, and countless online publications and European newspapers. In an article for his employer, Agence France-Presse, Abdelkafi said he had no idea what was about to happen.

"I always follow [a group who hide their faces behind bandanas and hoodies] because, from past experience, I know they always cause trouble," he said. "They're very violent."

His dedication to following this group around occasionally gets him pushed down and beaten by the very people he's trying to photograph. This time, he placed himself between them and CRS (Republican Security Companies) police, taking photographs as the protesters began throwing rocks, bottles, "anything that they could get their hands on" at the riot police.

That's when a molotov cocktail went flying.

"When they threw the Molotov cocktail, I didn't actually see it. I just saw the guy engulfed in flames and I just snapped away," he says. "I kept on following the policeman who was burning." He was screaming, the officers around him were screaming, the scene was as horrific as you imagine it. "He was a human being being burned alive in front of me," says Abdelkafi. "And the demonstrators, they didn't care. They kept throwing things at the police."

Abdelkafi is no stranger to horrific sights—a Syrian refugee, he was forced to flee his country in 2015, ultimately receiving asylum in France and a job with AFP. He has witnessed truly horrific sights; this moment hit close to home.

"I kept thinking about his face and whether he would be scarred. I kept thinking of his family. I've had lots of friends who have become disfigured because they have been burned by bombs in Syria. So I know what it's like. I wonder if they do." he said in his AFP article. "I have seen many people die in front of me. I have seen many people wounded. But this policeman really got to me."

According to TIME, the unidentified 41-year-old police man suffered third-degree burns on his hands and neck, and second-degree burns on his face. As for Abdelkafi, he hopes to meet the man he photographed. "I would like to go see him in the hospital and bring him flowers."

NPR,"A 'Forgotten History' Of How The U.S. Government Segregated America", 3 May 2017:


Federal housing policies created after the Depression ensured that African-Americans and other people of color were left out of new suburban communities - and pushed instead into urban housing projects, such as Detroit's Brewster-Douglass towers. Paul Sancya/AP

In 1933, faced with a housing shortage, the federal government began a program explicitly designed to increase — and segregate — America's housing stock. Author Richard Rothstein says the housing programs begun under the New Deal were tantamount to a "state-sponsored system of segregation."

Race: Historian Says Don't 'Sanitize' How Our Government Created Ghettos

Code Switch: Everyone Pays A Hefty Price For Segregation, Study Says

The government's efforts were "primarily designed to provide housing to white, middle-class, lower-middle-class families," he says. African-Americans and other people of color were left out of the new suburban communities — and pushed instead into urban housing projects.

Rothstein's new book, The Color of Law, examines the local, state and federal housing policies that mandated segregation. He notes that the Federal Housing Administration, which was established in 1934, furthered the segregation efforts by refusing to insure mortgages in and near African-American neighborhoods — a policy known as "redlining." At the same time, the FHA was subsidizing builders who were mass-producing entire subdivisions for whites — with the requirement that none of the homes be sold to African-Americans.

Rothstein says these decades-old housing policies have had a lasting effect on American society. "The segregation of our metropolitan areas today leads ... to stagnant inequality, because families are much less able to be upwardly mobile when they're living in segregated neighborhoods where opportunity is absent," he says. "If we want greater equality in this society, if we want lowering of hostility between police and young African-American men, we need to take steps to desegregate."

Interview Highlights

On how the Federal Housing Administration justified discrimination

The Color of Law: A Forgotten History of How Our Government Segregated America - by Richard Rothstein

The Federal Housing Administration's justification was that if African-Americans bought homes in these suburbs, or even if they bought homes near these suburbs, the property values of the homes they were insuring, the white homes they were insuring, would decline. And therefore their loans would be at risk.

There was no basis for this claim on the part of the Federal Housing Administration. In fact, when African-Americans tried to buy homes in all-white neighborhoods or in mostly white neighborhoods, property values rose because African-Americans were more willing to pay more for properties than whites were, simply because their housing supply was so restricted and they had so many fewer choices. So the rationale that the Federal Housing Administration used was never based on any kind of study. It was never based on any reality.

On how federal agencies used redlining to segregate African-Americans

The term "redlining" comes from a development by the New Deal, by the federal government of maps of every metropolitan area in the country. And those maps were color-coded by first the Home Owners Loan Corp. and then the Federal Housing Administration and then adopted by the Veterans Administration, and these color codes were designed to indicate where it was safe to insure mortgages. And anywhere where African-Americans lived, anywhere where African-Americans lived nearby were colored red to indicate to appraisers that these neighborhoods were too risky to insure mortgages.

On the FHA manual that explicitly laid out segregationist policies

The Two-Way: Interactive Redlining Map Zooms In On America's History Of Discrimination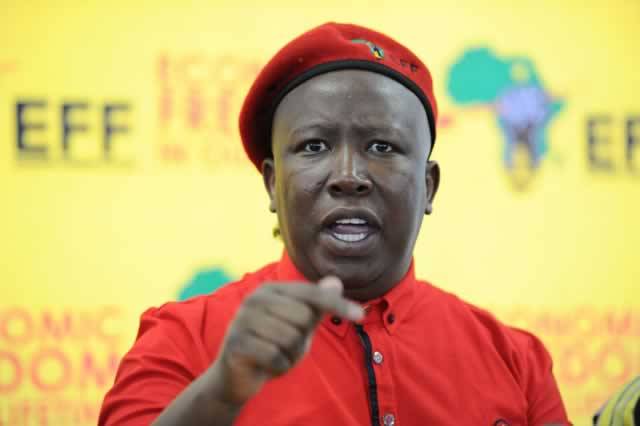 Julius Malema
URGENT: Suidlanders Reach out to Americans to Stop South African White Genocide. Source: occidentaldissent.com, Mar 16, 2017:

For a few days now, I had been getting calls from an unfamiliar number. I assumed it was just a solicitor trying to sell me something. After what seemed like the second or third time I have been called from this unknown number, I answered the phone this morning.

It turns out that I was being contacted by a South African group called the Suidlanders. A trusted comrade in the movement had given them my number. They are in the United States on a speaking tour to raise awareness about the rapidly worsening situation for Whites in South Africa. The Suidlanders are essentially the South African equivalent of our doomsday preppers except that they are prepping for the very real possibility of a Zimbabwe-style White Genocide.

None of what I was told by the Suidlanders this morning came as a surprise. I've been blogging about South Africa for years now. In recent months, I have written about the White ghettos, the black-on-white crime, particularly the horrific murders, and the news that President Jacob Zuma had thrown in his lot with Julius Malema and was calling for a united black front to dispossess White landowners. I've already written about it twice on my own initiative urging President Trump to intervene in South Africa and Congress to impose economic sanctions on South Africa.

So anyway, I was told the situation in South Africa is even worse than I thought. The ANC is losing power in South Africa after a 23 year reign. They are responding by scapegoating the White community for South Africa's problems. A civil war is a real possibility. The Suidlanders believe that a full blown crisis could be upon the White community within a month or two. They are over here to raise money in the event that they have to implement their Emergency Plan.

Here are some things you can do to help:

1.) Contact your representatives in Congress and urge them to impose economic sanctions on SA. I've already done so.

2.) Publicize this story on social media. Let's get the word out on Facebook, Twitter, YouTube. If you have a platform or radio show, contact the Suidlanders at .(JavaScript must be enabled to view this email address) to arrange an interview to discuss the situation in South Africa.

3.) If you support the South African cause, consider donating to the Suidlanders through their website.

4.) Pressure the Trump administration to intervene in South Africa. We made refugee crime in Sweden a big story. The South Africans are in much greater need of our help.

5.) Create buzz about this issue so it will enter the news cycle. Talk to your friends about it.

Note: Check out the podcast the Suidlanders did with Jared Taylor. If you are pressed for time, skip ahead to the 29:00 minute mark to get to the gist of the situation.
* Apartheid did apparently leave Asians to fend for themselves against Black Africans - and it is the reason many fled to The UK.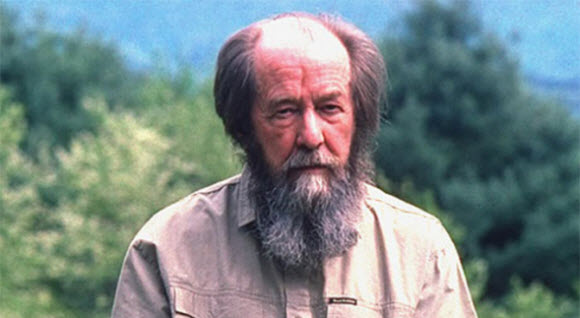 TOO, "200 Years Together: Chapter 9 — And Some Mysterious Search Engine Results", 2 Mar 2017:

200 Years Together: Chapter 9 — And Some Mysterious Search Engine Results

Kevin MacDonald on March 2, 2017 —

From the translators of Alexander Solzhenitsyn's 200 Years Together:

Today, we published the English translation of chapter nine. You can find it here: —

https://twohundredyearstogether.wordpress.com/2017/03/01/chapter-9/

There's an important development this week. Every week, I check the blog stats to see how many people this information is reaching. I check search engine results for "two hundred years together", without quotes as well. This is done on DuckDuckGo and StartPage (a Google proxy).

Dr. Kevin MacDonald linked to the site on The Occidental Observer about a week and a half ago. The site, understandably, saw an explosion of traffic which sustained until now. Searching for "two hundred years together" would return the link to the post he published (in top 15 results) in addition to several pages (main page about result #25, then chapters 2, 6, 7) on the blog.

Two days ago, I checked the search engine ranking for "two hundred years together", without quotes. Nothing. Then, I tried "200 years together", also without quotes which returned no link to the blog. Finally, I tried "two hundred years together" with quotes and that returned a link to chapter 7 near the end of the search results (about #33). In all cases, the result for the post on Dr. MacDonald's site no longer appears in the search results.

Now, I can get a result for chapter 3 about result #15. Dr. MacDonald's post doesn't appear still. There's no results returned from Google for the blog at all.

This flies in the face of everything I understand about Internet marketing. From the WordPress admin console, I see tons of links from Twitter, links to the blog from various forums around the world, and, until a couple days ago, organic inbound traffic from search engine results. People are sharing links to this blog. Normally, when more sites link to yours or your content gets shared on social media, your ranking goes up. Also, there can't be heavy competition for the words "two hundred years together" or the result set would be much larger than ~35 results.

My only conclusion here is that the blog is being removed from search engine results and actively censored. I figured the blog would get taken down at some point, but I didn't think it would get removed from search engine results. I'm not surprised given what chapters like #8 and this week's, #9, are discussing.

If the blog gets removed, I'll make another one. These chapters will be published on torrent sites when we're done. This content isn't going anywhere. People need to understand that what we are living through now has happened already elsewhere and we need to wake up.

Please, please, please, share this blog. Get this information out there. It is obvious to us certain people do not want people to read these translations. Help us counter the narrative by linking to it anywhere you can.
Heidegger midtdasein

LARB, "Heidegger and Anti-Semitism Yet Again: The Correspondence Between the Philosopher and His Brother Fritz Heidegger Exposed", 25 Dec 2016:

FOR QUITE SOME TIME, there has been a fair bit of murmuring and speculation surrounding the letters exchanged between the philosopher Martin Heidegger and his brother Fritz. Those who had seen the more than 500 pieces of correspondence, which have been stored at the German Literature Archive in Marburg since 2014, knew how explosive they would be. But in accordance with the wishes of Heidegger's family, they were not allowed to quote from them. But now — apparently in response to the intense international debate surrounding Heidegger's anti-Semitism triggered by the publication of the Black Notebooks three years ago — the family has agreed to release an abridged version of the letters, written between 1930 and 1946, in a newly published volume called Heidegger und der Antisemitismus ("Heidegger and Anti-Semitism") (Verlag Herder, Freiburg 2016). Inside these pages one finds an unvarnished picture of the philosopher's political disposition. In the Black Notebooks, a kind of diary of thoughts, Heidegger approached anti-Semitism from a philosophical remove, but these personal letters published expose him as a bona fide, unrepentant anti-Semite. They also show that — in contrast to prevailing beliefs — the Freiburg professor was politically well informed, and was an early and passionate supporter of National Socialism.

As early as the tail end of 1931, the 43-year-old Heidegger sent his brother a copy of Adolf Hitler's Mein Kampf for Christmas, praising the future dictator's "extraordinary and unwavering political instincts." Heidegger interprets the right-wing conservative minority cabinet under Reich Chancellor Franz von Papen — which governed with the help of President Hindenburg between June and December 1932 — as a Jewish conspiracy. And he complains that the Jews are:

gradually extricating themselves from the mood of panic into which they had fallen. That the Jews were able to pull off such a maneuver as the Papen episode just shows how difficult it will be to push back against everything represented by Big Capital (Großkapital) and the like.
... as Recorded by Refugee Resettlement Watch


20 Dec 2016: Terror around the world in the past few days…no thanks to these three 'leaders.'

Pictures speak a thousand words….

How many of you remember that when Obama took office, Turkish President Erdogan was supposed to be his best (only!) friend among world leaders? Later, after she opened the gates to migrant Muslim invaders, Erdogan and Merkel became pals.

21 Dec:

Austin, TX mayor works with White House to welcome Syrians against official state position.
22 Dec:
Obama State Department approves 100 Syrian Muslims for West Virginia state capitol

Where were you WV Republican Senator Shelley Moore Capito and Republican Rep. Alex Mooney? Only two choices!—either asleep-at-the-switch or in support of this move by a local 'interfaith' group to be named a federal subcontracting agency for the purpose of beginning a new refugee resettlement site in the state. (Charleston previously received a few refugees through Catholic Charities, but no where near this scale).


Did Mooney tell this nice lady that he is supporting Syrian Muslim resettlement in the state capitol? Charleston is in Mooney's district. Photo: https://www.nationaljournal.com/s/57741

If Capito and Mooney had put up significant opposition, we would have heard about it and this decision might have turned out differently.

So why go ahead with this new site at the West Virginia state capitol?

For new readers we have followed the growing controversy in Charleston extensively for months, see here.
West Virginia is one of the Whitest (and poorest) states in The United States. It is also one of the most beautiful, at least where Massey Corporation has not strip-mined its mountain tops (and poisoned drinking water and given cancer to locals with that same operation).
21 Dec: 23 years after Black Hawk Down we admit Somali 'refugees' to US at highest rates ever

Here is the map of where they went (again these are the numbers for October 1, 2016 to December 10, 2016). This is the number for resettled refugees only:
...aaah, soothing, calming immigration

"flows."

..

New Observer, "3,000 Haitian Invaders Per Month", 21 Nov. 2016:

More than 3,000 Haitian invaders are pouring into U.S. every month, exploiting new routes, special policies, and "lax enforcement" by the Obama regime, a secret government intelligence assessment reveals.

The document, revealed by the Washington Post, said that the African invaders are "spreading out across the border, testing crossings in Arizona and Texas."

There, the Washington Times report said, the invaders have been "told they will have an easier time getting through," quoting analysts in a November 17 bulletin from the U.S. Customs and Border Protection's office of intelligence.

It is not only Haitians, but also invaders from the Middle East who have been apprehended on the border, the bulletin added.

The bulletin also warned that word had spread to the 40,000 Haitians now living in Chile, and many of them have also started moving north.

Haitian arrivals at the U.S. southwest border (SWB) have continued to exponentially increase," the intelligence analysts said.
Daily Caller, "Politico Editor Resigns After Publishing Home Addresses Of Alt-Right Icon Richard Spencer, Advocating For 'Baseball Bats", 22 Nov 2016:

National editor at Politico Michael Hirsh resigned after publishing the home addresses of alt-right figurehead Richard Spencer Tuesday morning and advocating for serious violence.

Politico confirmed his resignation following requests for comment from The Daily Caller News Foundation.

"Stop whining about Richard B. Spencer, Nazi, and exercise your rights as decent Americans," Hirsh wrote in a public Facebook post. "Here are his two addresses."

The Daily Caller News Foundation redacted the home addresses.


Michael Hirsh publishes the addresses of alt-right figure Richard Spencer, who runs the National Policy Institute. (Screengrab/Facebook).

"These posts were clearly outside the bounds of acceptable discourse, and POLITICO editors regard them as a serious lapse of newsroom standards," Politico Editor-In-Chief John Harris and Editor Carrie Budoff Brown told TheDCNF. "They crossed a line in ways that the publication will not defend, and editors are taking steps to ensure that such a lapse does not occur again."

While Hirsh's initial post could have been charitably interpreted to imply advocacy of a non-violent protest outside of Spencer's home or other similar non-violent actions, a subsequent question and answer clarified Hirsh's intentions.

"Completely agree we should mobilize against his hateful ideas, but what does knowing his home addresses do?" one Facebook user asked Hirsh. "Send a letter? Confront him in person? Seems like counter-speech is the main thing we can do. You can call it 'whining' but I'm not sure that's fair or constructive. Side note: Apparently the GSA-owned Ronald Reagan International Trade Center in DC felt obligated to host his organization's event because it can't discriminate against speech under the First Amendment, so there's that problem, too."

Hirsh responded in an unhinged manner: "I wasn't thinking of a fucking letter, Doug. He lives part of the time next door to me in Arlington. Our grandfathers brought baseball bats to Bund meetings. Want to join me?"

Perhaps knowing it wasn't such a good idea to advocate openly for serious violence against Spencer in a public format, Hirsh deleted the post, but not before TheDCNF grabbed a screenshot.


A now-deleted Facebook post by Michael Hirsh urging violence against Richard Spencer. (Screengrab/Facebook).

Hirsh's mention of Bund meetings is a reference to the German-American Bund, a Nazi organization in the United States active in the mid-to-late 1930s, which promoted National Socialist ideology and was often subject to violent attacks by Jewish mobsters in New York City and Newark, New Jersey, using baseball bats.

Hirsh's post comes just days after Spencer's alt-right organization, the National Policy Institute, held a conference at the Ronald Reagan Building in Washington, D.C., to celebrate GOP President-elect Donald Trump's electoral victory as a "step towards identity politics" and remind the audience that "The alt-right is here, the alt-right is not going anywhere, the alt-right is going to change the world."

The NPI conference has attracted considerable controversy after numerous conference-goers threw up the Nazi salute following a rousing speech. Spencer also referred to the press using the German word "Lügenpresse," which translates to "lying press." The National Socialist German Workers' Party often employed the term to attack critics in the press.