Majorityrights News > Category: Marxism
Bernie-spastic,

James Hodgkinson

, off the mark.

He had an automatic weapon, highest ranking Republicans outside of the White house rounded up, sitting ducks on a baseball diamond. Fired fifty rounds and didn't kill anybody.

New York Magazine, "Gunman Targets Congressional Baseball Practice, Shoots GOP Whip", 14 June 2017:

A gunman opened fire on a field in Alexandria, Virginia, where Republican members of Congress and staffers were practicing for their annual baseball game Wednesday morning. House GOP Whip Steve Scalise was shot, and one of a total of five people taken to the hospital after the shooting, Alexandria police confirmed. The lone gunman was reportedly shot by police, and died in custody from his injuries, President Trump said during a Wednesday-morning statement.

One current Hill staffer, a lobbyist, and two Capitol police officers were among the others injured. Earlier reports that suggested Texas representative Roger Williams had been shot were false, though his office confirmed that one of his staffers, Zach Barth, was among the injured. Barth later posted, via friends on Facebook, that he was okay. Another victim, Matt Mika, a former Hill staffer and now director of government relations for Tyson Foods, reportedly suffered multiple gunshot wounds. The injured Capitol police officers were named by Speaker of the House Paul Ryan as Special Agent David Bailey and Special Agent Crystal Greiner. Both were wounded in a firefight with the suspect. Scalise, the only congressperson injured of the nearly two dozen on the field, is in serious but stable condition. He underwent surgery Wednesday morning.

Law enforcement officials have now identified the gunman as 66-year-old James T. Hodgkinson of Belleville, Illinois. Witnesses described him as a middle-aged white man; he was armed with a pistol and an M4 automatic weapon.

Initial reports indicate that Hodgkinson, who owned a home-inspection business, was an outspoken Bernie Sanders supporter. The Washington Post spoke to an acquaintance who met Hodgkinson on the campaign trail. "You've got to be kidding me," Charles Orear told the Post. "I met him on the Bernie trail in Iowa, worked with him in the Quad Cities area." Hodgkinson also reportedly posted anti-Trump sentiments on his Facebook page. (For more on the shooter, read Daily Intelligencer's explainer here.) Senator Bernie Sanders condemned the shooting in a statement, which he read on the Senate floor.
Alt-Right story with afew editorial remarks [in italics]...
Alt-Right, "BATTLE OF RAQQAH BEGINS: ISIS FAST AS THEIR ENEMIES CLOSE IN", 30 May 2017:

Jihad without nibbles.

After several weeks of cautious advancing, the US-backed, largely Kurdish-manned Syrian Democratic Forces (SDF) [editorial note: Kurdish-manned, Syrian Force - ideally, those are ingredients we want on our side] have now begun their assault on the ISIS capital of Raqqah.

In a clear insult to Muslims around the world, the assault has been timed to coincide with period of Ramadan [Since we're not being gingerly about their traditions, how about making their religion and its practices illegal in our nations?], a month of fasting in the Islamic lunar calendar. During Ramadan strict Muslims, like the members of ISIS, will abstain from nutrition during hours of daylight. As SDF forces are largely secular of Marxist in their ideology [Apparently at the behest of right wing superiors, the author of the article appears to be dog whistling the Marxist, "Left" thing in order to encourage the Alt-Right audience into thinking that the left nationalists who form a natural opposition to Isil, Islam and other right wing ideologies, are the bad guys], this will ensure that ISIS forces will be physically weakened in the street battles ahead.

Already SDF forces have reached the edge of the city. While ISIS forces are clearly intending to fight to the death, it is believed that the Islamist group has already its their capital to Deir ez-Zur, a town 90 miles down the Euphrates river.

Meanwhile, taking advantage of the hot weather and the weakened conditions of the opponents, SDF forces have started making rapid advances to the south of the city in a clear effort to cut it off.

Meanwhile ISIS forces in Raqqah have two main priorities. One is to prevent civilians from leaving the city, so as to keep as many "human shields" as possible and limit the amount of US-led coalition bombing. In order to prevent people fleeing the battle, roadblocks have been set up.

The other priority is to ensure that people are observing Ramadan fasting rules. Already there have been reports of ISIS arresting an old man for not fasting and whipping other civilians for the same offence. It's going to be a long, tough Ramadan [One hopes that this is pure sarcasm, but has to wonder whether there is a tinge of sympathy here for a religion that means us no good].
New Observer, " Germany Spent €20 Billion on Invasion in 2016", 24 May 2017:

The German government in 2016 provided €9.3 billion euros ($10.4 billion) to its sixteen states for assisting nonwhite invaders pretending to be refugees and a further €11 billion euros on welfare handouts in Third World countries in failed efforts to halt the flow.

The figures are from a federal government report approved and published by Chancellor Merkel's cabinet on Wednesday.

A total of €5.5 billion was spent on invaders who were seeking asylum and were not yet recognized by the state. The funds spent within Germany also went towards an "integration package" that cost €2 billion, while €400 million was spent on shelter for "asylum seekers" and €350 million on "unaccompanied minors."

The state of North Rhine-Westphalia received the most funding (€1.2 billion), followed by Bavaria (€860 million) and Baden-Württemberg (€728 million)

The Federal Ministry of Finance announced that €11 billion were spent directly on "additional measures to fight the causes of forced migration and displacement."

These measures include welfare and handouts in African states, none of which has made the slightest impact on halting the sub-Saharan invasion of Europe.

In fact, if anything, it has speeded up the invasion, as the Africans see for themselves that the Europeans apparently have an endless flow of cash they can throw about—and white-provided cell phone technology allows them to tell their families back home how well they are living once in Europe.

Photographer Zakaria Abdelkafi's shocking photograph of a French anti-riot policeman set ablaze by a molotov cocktail has quickly spread to every corner of the world. And yesterday, only one day after Abdelkafi captured the photograph, he shared the story behind it.

PetaPixel, "The Story Behind this Viral Photo of a French Policeman on Fire", 3 May 2017:

The photograph was taken during a march for the annual May Day workers' rally in Paris, and has since appeared on the covers of the New York Times, Wall Street Journal, and countless online publications and European newspapers. In an article for his employer, Agence France-Presse, Abdelkafi said he had no idea what was about to happen.

"I always follow [a group who hide their faces behind bandanas and hoodies] because, from past experience, I know they always cause trouble," he said. "They're very violent."

His dedication to following this group around occasionally gets him pushed down and beaten by the very people he's trying to photograph. This time, he placed himself between them and CRS (Republican Security Companies) police, taking photographs as the protesters began throwing rocks, bottles, "anything that they could get their hands on" at the riot police.

That's when a molotov cocktail went flying.

"When they threw the Molotov cocktail, I didn't actually see it. I just saw the guy engulfed in flames and I just snapped away," he says. "I kept on following the policeman who was burning." He was screaming, the officers around him were screaming, the scene was as horrific as you imagine it. "He was a human being being burned alive in front of me," says Abdelkafi. "And the demonstrators, they didn't care. They kept throwing things at the police."

Abdelkafi is no stranger to horrific sights—a Syrian refugee, he was forced to flee his country in 2015, ultimately receiving asylum in France and a job with AFP. He has witnessed truly horrific sights; this moment hit close to home.

"I kept thinking about his face and whether he would be scarred. I kept thinking of his family. I've had lots of friends who have become disfigured because they have been burned by bombs in Syria. So I know what it's like. I wonder if they do." he said in his AFP article. "I have seen many people die in front of me. I have seen many people wounded. But this policeman really got to me."

According to TIME, the unidentified 41-year-old police man suffered third-degree burns on his hands and neck, and second-degree burns on his face. As for Abdelkafi, he hopes to meet the man he photographed. "I would like to go see him in the hospital and bring him flowers."

NPR,"A 'Forgotten History' Of How The U.S. Government Segregated America", 3 May 2017:


Federal housing policies created after the Depression ensured that African-Americans and other people of color were left out of new suburban communities - and pushed instead into urban housing projects, such as Detroit's Brewster-Douglass towers. Paul Sancya/AP

In 1933, faced with a housing shortage, the federal government began a program explicitly designed to increase — and segregate — America's housing stock. Author Richard Rothstein says the housing programs begun under the New Deal were tantamount to a "state-sponsored system of segregation."

Race: Historian Says Don't 'Sanitize' How Our Government Created Ghettos

Code Switch: Everyone Pays A Hefty Price For Segregation, Study Says

The government's efforts were "primarily designed to provide housing to white, middle-class, lower-middle-class families," he says. African-Americans and other people of color were left out of the new suburban communities — and pushed instead into urban housing projects.

Rothstein's new book, The Color of Law, examines the local, state and federal housing policies that mandated segregation. He notes that the Federal Housing Administration, which was established in 1934, furthered the segregation efforts by refusing to insure mortgages in and near African-American neighborhoods — a policy known as "redlining." At the same time, the FHA was subsidizing builders who were mass-producing entire subdivisions for whites — with the requirement that none of the homes be sold to African-Americans.

Rothstein says these decades-old housing policies have had a lasting effect on American society. "The segregation of our metropolitan areas today leads ... to stagnant inequality, because families are much less able to be upwardly mobile when they're living in segregated neighborhoods where opportunity is absent," he says. "If we want greater equality in this society, if we want lowering of hostility between police and young African-American men, we need to take steps to desegregate."

Interview Highlights

On how the Federal Housing Administration justified discrimination

The Color of Law: A Forgotten History of How Our Government Segregated America - by Richard Rothstein

The Federal Housing Administration's justification was that if African-Americans bought homes in these suburbs, or even if they bought homes near these suburbs, the property values of the homes they were insuring, the white homes they were insuring, would decline. And therefore their loans would be at risk.

There was no basis for this claim on the part of the Federal Housing Administration. In fact, when African-Americans tried to buy homes in all-white neighborhoods or in mostly white neighborhoods, property values rose because African-Americans were more willing to pay more for properties than whites were, simply because their housing supply was so restricted and they had so many fewer choices. So the rationale that the Federal Housing Administration used was never based on any kind of study. It was never based on any reality.

On how federal agencies used redlining to segregate African-Americans

The term "redlining" comes from a development by the New Deal, by the federal government of maps of every metropolitan area in the country. And those maps were color-coded by first the Home Owners Loan Corp. and then the Federal Housing Administration and then adopted by the Veterans Administration, and these color codes were designed to indicate where it was safe to insure mortgages. And anywhere where African-Americans lived, anywhere where African-Americans lived nearby were colored red to indicate to appraisers that these neighborhoods were too risky to insure mortgages.

On the FHA manual that explicitly laid out segregationist policies

The Two-Way: Interactive Redlining Map Zooms In On America's History Of Discrimination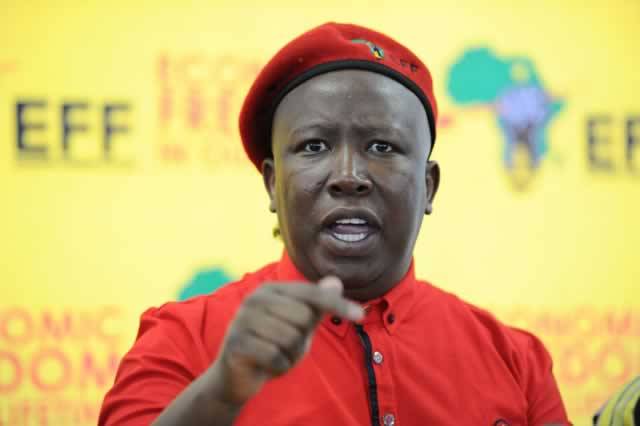 Julius Malema
URGENT: Suidlanders Reach out to Americans to Stop South African White Genocide. Source: occidentaldissent.com, Mar 16, 2017:

For a few days now, I had been getting calls from an unfamiliar number. I assumed it was just a solicitor trying to sell me something. After what seemed like the second or third time I have been called from this unknown number, I answered the phone this morning.

It turns out that I was being contacted by a South African group called the Suidlanders. A trusted comrade in the movement had given them my number. They are in the United States on a speaking tour to raise awareness about the rapidly worsening situation for Whites in South Africa. The Suidlanders are essentially the South African equivalent of our doomsday preppers except that they are prepping for the very real possibility of a Zimbabwe-style White Genocide.

None of what I was told by the Suidlanders this morning came as a surprise. I've been blogging about South Africa for years now. In recent months, I have written about the White ghettos, the black-on-white crime, particularly the horrific murders, and the news that President Jacob Zuma had thrown in his lot with Julius Malema and was calling for a united black front to dispossess White landowners. I've already written about it twice on my own initiative urging President Trump to intervene in South Africa and Congress to impose economic sanctions on South Africa.

So anyway, I was told the situation in South Africa is even worse than I thought. The ANC is losing power in South Africa after a 23 year reign. They are responding by scapegoating the White community for South Africa's problems. A civil war is a real possibility. The Suidlanders believe that a full blown crisis could be upon the White community within a month or two. They are over here to raise money in the event that they have to implement their Emergency Plan.

Here are some things you can do to help:

1.) Contact your representatives in Congress and urge them to impose economic sanctions on SA. I've already done so.

2.) Publicize this story on social media. Let's get the word out on Facebook, Twitter, YouTube. If you have a platform or radio show, contact the Suidlanders at .(JavaScript must be enabled to view this email address) to arrange an interview to discuss the situation in South Africa.

3.) If you support the South African cause, consider donating to the Suidlanders through their website.

4.) Pressure the Trump administration to intervene in South Africa. We made refugee crime in Sweden a big story. The South Africans are in much greater need of our help.

5.) Create buzz about this issue so it will enter the news cycle. Talk to your friends about it.

Note: Check out the podcast the Suidlanders did with Jared Taylor. If you are pressed for time, skip ahead to the 29:00 minute mark to get to the gist of the situation.
* Apartheid did apparently leave Asians to fend for themselves against Black Africans - and it is the reason many fled to The UK.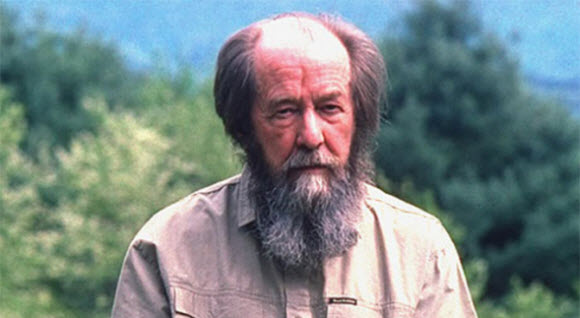 TOO, "200 Years Together: Chapter 9 — And Some Mysterious Search Engine Results", 2 Mar 2017:

200 Years Together: Chapter 9 — And Some Mysterious Search Engine Results

Kevin MacDonald on March 2, 2017 —

From the translators of Alexander Solzhenitsyn's 200 Years Together:

Today, we published the English translation of chapter nine. You can find it here: —

https://twohundredyearstogether.wordpress.com/2017/03/01/chapter-9/

There's an important development this week. Every week, I check the blog stats to see how many people this information is reaching. I check search engine results for "two hundred years together", without quotes as well. This is done on DuckDuckGo and StartPage (a Google proxy).

Dr. Kevin MacDonald linked to the site on The Occidental Observer about a week and a half ago. The site, understandably, saw an explosion of traffic which sustained until now. Searching for "two hundred years together" would return the link to the post he published (in top 15 results) in addition to several pages (main page about result #25, then chapters 2, 6, 7) on the blog.

Two days ago, I checked the search engine ranking for "two hundred years together", without quotes. Nothing. Then, I tried "200 years together", also without quotes which returned no link to the blog. Finally, I tried "two hundred years together" with quotes and that returned a link to chapter 7 near the end of the search results (about #33). In all cases, the result for the post on Dr. MacDonald's site no longer appears in the search results.

Now, I can get a result for chapter 3 about result #15. Dr. MacDonald's post doesn't appear still. There's no results returned from Google for the blog at all.

This flies in the face of everything I understand about Internet marketing. From the WordPress admin console, I see tons of links from Twitter, links to the blog from various forums around the world, and, until a couple days ago, organic inbound traffic from search engine results. People are sharing links to this blog. Normally, when more sites link to yours or your content gets shared on social media, your ranking goes up. Also, there can't be heavy competition for the words "two hundred years together" or the result set would be much larger than ~35 results.

My only conclusion here is that the blog is being removed from search engine results and actively censored. I figured the blog would get taken down at some point, but I didn't think it would get removed from search engine results. I'm not surprised given what chapters like #8 and this week's, #9, are discussing.

If the blog gets removed, I'll make another one. These chapters will be published on torrent sites when we're done. This content isn't going anywhere. People need to understand that what we are living through now has happened already elsewhere and we need to wake up.

Please, please, please, share this blog. Get this information out there. It is obvious to us certain people do not want people to read these translations. Help us counter the narrative by linking to it anywhere you can.
Heidegger midtdasein

LARB, "Heidegger and Anti-Semitism Yet Again: The Correspondence Between the Philosopher and His Brother Fritz Heidegger Exposed", 25 Dec 2016:

FOR QUITE SOME TIME, there has been a fair bit of murmuring and speculation surrounding the letters exchanged between the philosopher Martin Heidegger and his brother Fritz. Those who had seen the more than 500 pieces of correspondence, which have been stored at the German Literature Archive in Marburg since 2014, knew how explosive they would be. But in accordance with the wishes of Heidegger's family, they were not allowed to quote from them. But now — apparently in response to the intense international debate surrounding Heidegger's anti-Semitism triggered by the publication of the Black Notebooks three years ago — the family has agreed to release an abridged version of the letters, written between 1930 and 1946, in a newly published volume called Heidegger und der Antisemitismus ("Heidegger and Anti-Semitism") (Verlag Herder, Freiburg 2016). Inside these pages one finds an unvarnished picture of the philosopher's political disposition. In the Black Notebooks, a kind of diary of thoughts, Heidegger approached anti-Semitism from a philosophical remove, but these personal letters published expose him as a bona fide, unrepentant anti-Semite. They also show that — in contrast to prevailing beliefs — the Freiburg professor was politically well informed, and was an early and passionate supporter of National Socialism.

As early as the tail end of 1931, the 43-year-old Heidegger sent his brother a copy of Adolf Hitler's Mein Kampf for Christmas, praising the future dictator's "extraordinary and unwavering political instincts." Heidegger interprets the right-wing conservative minority cabinet under Reich Chancellor Franz von Papen — which governed with the help of President Hindenburg between June and December 1932 — as a Jewish conspiracy. And he complains that the Jews are:

gradually extricating themselves from the mood of panic into which they had fallen. That the Jews were able to pull off such a maneuver as the Papen episode just shows how difficult it will be to push back against everything represented by Big Capital (Großkapital) and the like.