Majorityrights News > Category: Modernity
Council of European Canadians, "Deadliest Birthrates Affecting All of Humanity, Part IV. Recipient of Third World Population Overload: Western Civilization", 9 Oct 3016:

The driving force behind mass immigration into Western countries is the bloating populations of the Third World seeking fresh lands to inhabit.

by Frosty Wooldridge, frostywooldridge.com

Part I | Part II | Part III | Part IV

No one escapes this human juggernaut. Those added 3 billion people onto this planet within the next 34 years will invade first world countries. Let's take a look at what that means for the West.

How did the first three parts of this series affect you? Did you understand the enormity of what humanity faces in the next 30 years? How about the rest of the plant and animal life on this planet? What about your children? What about the oceans? What about quality of life?

Are you astounded that the mainstream media suppresses this demographic issue at all costs? Why? Answer: they lack intellectual comprehension that they will not escape its grip on them or their children. Catholics via the Pope, Islam, Hindus, Christians and virtually all religions stand in denial of this demographic juggernaut bearing down on humanity.

Yes, the media reports every consequence of overpopulation as to worldwide hunger, water shortages, species extinctions, wars for resources and catastrophic climate destabilization. But no one, not one world leader addresses or attempts to speak up on what we face.

If I could fulfill my own quest, I would see to it that every human being watch this short video by my friend Roy Beck. In a five minute astoundingly simple yet brilliant video, Immigration, Poverty, and Gum Balls, Roy Beck, director of Numbers USA, graphically illustrates the impact of overpopulation. Take five minutes to see for yourself.

As you can see, no one will escape the ramifications of the next added 3,000,000,000 (billion) people to this globe. No one will escape the implications of adding 138,000,000 (million) more people to America within 34 years. You may expect those consequences to invade your state, your community and your family.

Remember this: third world citizens will not stop their birth rates significantly enough to stop overloading their countries. Therefore, they will contribute to the 3.0 billion added, hungry and desperate refugees looking for a country to land.

In 2016, the United Nations estimates that 60,000,000 (million) refugees lack water, food, energy and homes, and look toward first world countries to immigrate. Their numbers will grow to 150,000,000 to as high as 200,000,000 (million) refugees by 2050 — a scant 34 years from now.

What Western Countries Face with the Refugee Armada

Canada houses 36,000,000 (million) people in 2016. Because of mass immigration, they expect 41.1 million by 2050. To give you an idea of Canada's dilemma, let's look at the numbers. We know Canada as a "big" little country. That means it's "big" but lacks ample arable land to grow crops. While its citizens chose 2.0 birth rates since 1970, its leaders forced massive immigration onto Canada. It faces food shortages, environmental breakdown, accelerating carbon footprint damage, species extinctions and lowered quality of life.

Europe houses 742.5 million people in 2016. It encompasses 3.9 million square miles. Not much bigger than the United States at 3.1 million square miles. The United Kingdom houses 62 million people in a landmass less than the size of Oregon. Oregon features 4.0 million people. Germany at 82 million holds less land than the state of New Mexico. That state holds 1.8 million. The tiny country of France holds 66 million. While Europe faces tremendous overcrowding today, it faces mass immigration overrunning every border of all of its countries from Middle Eastern and African population overload.

Australia holds 24 million in 2016, but expects to reach 38 to 48 million by mid century via mass immigration. It lacks water and arable land, but powerful developer interests force immigration onto that desert continent as if tomorrow never arrives.

In contrast, the USA holds 325 million in a landmass at 3.1 million square miles, but as you saw from the immigration invasion, America expects 438 million by 2050 and 625 million at the end of this century.

This 10 minute demonstration shows Americans the results of unending mass immigration on the quality of life and sustainability for future generations: in a few words, "Mind boggling!"

As you can imagine, immigration solves nothing. It stalls the inevitable for every Western country: ultimate collapse from overloading carrying capacity of every receiving country.

Can enough activists be created out of a series like this to create a movement to stop mass immigration into Western countries? Goal: we need a national discussion-debate on the future of our civilization. It's not going to happen by itself. That discussion-debate begins with you.

I work with top names in this arena who bring even greater knowledge and science:

Dr. Jack Alpert at skil.org
Bill Ryerson at populationmedia.org
David Paxson at worldpopulationbalance.org
Joanne Wideman at capsweb.org
Roy Beck at numbersusa.org
Dr. Diana Hull at thesocialcontract.com
Eric Rimmer at populationmatters.org
David Durham at carryingcapacitynetwork.org
TNO, "African Invasion: 11,000 in 48 hrs", 7 October

There has been a massive surge in the African invasion of Europe across the Mediterranean, with 11,000 sub-Saharans being plucked from the sea and brought to Italy within a 48-hour period from October 4 to 5, 2016.

The Africans came from Nigeria, Eritrea, Guinea, Gambia, Sudan, Ivory Coast, and Somalia, according to the Italian coast guard.

The coast guard said the invaders were lifted off dozens of boats off the Libyan coast during the two days, including one wooden boat that was carrying at least 1,000 Africans.

On Wednesday, October 5, European navy ships carried out more than 30 operations off the Libyan coast, taking at least 4,700 Africans off boats just a few miles from the North African coast.

The previous day, at least 6,000 Africans, packed into barely seaworthy rubber dinghies, were also picked up off the Libyan coast.

The invaders were brought to Italy, where European Union and Italian officials tried to identify them—a near impossible task given the fact that they mostly have no papers anyway, and those that do, have long since thrown them away.

They were fingerprinted in the hope that they could later be identified.

Meanwhile, they are accommodated in invader centers in Italy—but most then immediately move on to try and claim "asylum" in Germany or other European countries which have better welfare handouts.

According to the International Organization for Migration, 302,975 invaders crossed the Mediterranean Sea into Europe as of October 1, 2016.

This figure does not include the mass surge of the first week of October.

The narrative that Africans are fleeing "war and poverty" in Africa is one which is regularly used by the controlled media when "explaining" what they call the "migrant crisis."

In reality…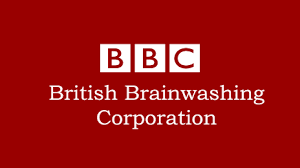 Before I post Bill's lovely, just one editorial note, and you can all guess what it's going to be about. The (((YKW))) misrepresentation of the crucial notion of post modernity. I cannot blame him for reviling "post modern relativism" as it has been (((presented and distorted))).
Just one caveat on Bill's comment thus regarding his indispensable experience of (((post modernity))) - White post modernity is a difference that makes a difference in that it recognizes that we are relative to and different from other cultures. Therefore, it seeks to manage our ways given that awareness, as opposed to the oblivious, modernist, narcissistic unawareness of important differences in others - oblivious to that, it proceeds destructively in modernization, in "progress" toward "universal foundations", a notion that underwrites the liberal upshot of its agenda, the boundless destruction, without a White post modern turn or recognition of the legitimacy and importance of reconstructing our inherent, relative forms.
Of course (((YKW))) are heavily influential in the BBC and take advantage by misusing what modicum of agency that relativism provides, to completely distort and abuse that and what might otherwise be benign and healthy notions of a diverse and multicultural world.
One other note: Auster should be written (((Auster))) to be clear, so that his motives come to attention.
On the BBC, "Posted by Bill on Sun, 02 Oct 2016 16:01"

To chronical the role of television (MSM) in the modern age would take a tome.

So what do I mean when I say we're all a BBC construct now?

I suppose what I'm saying in a roundabout way is the BBC is the most powerful institution in the land, far outweighing the influence of our elected governments. Nobody votes for the BBC, few know their names and yet they have this immense cultural vice like grip on a whole population.

Fortunately for me, my lifespan has almost mirrored exactly that of the British Broadcasting Corporation. Born in 1938 you might say I've grown up with the BBC, especially with regard to the development of Television. By the onset of 1950's I was old enough to appreciate this marvel of the modern age. Back in those days I cannot claim to know how television would progress and what role it would play in the future of my country. However, I can say for certain one cannot today measure the distance in years the gulf of character of 1950's to what television has become today. In a way, myself and those of my generation have had a ringside seat in witnessing the progress and development of post war television from Muffin the Mule to Star Trek?

With hindsight, the 1950's to me represented the pinnacle of old Britishness. I could give an account of how it was for me, but suffice to say, by the onset of the 1960's the Britishness I loved so much - had gone. Mostly, I don't have the time to narrate how this sea change came about, but I did witness first-hand what a vital part BBC television has played in Britain's downfall. I also heavily note (by passive viewing) the era of the 1950's is unfailingly depicted by the BBC as oppressively deferential, wishing good riddance and a kick up the backside to the decade. I can only ask did the producers and script writers experience living during the 1950's? As an aside, television has been given a new task – the rewriting of history. This sinister trait is in conjunction with the complete destruction of white identity. I note postmodern relativism rearing its head here. One man's meat is another man's poison! Hmm! Don't let's go down that road.

As I commented above, the role of the BBC's remit from the beginning was to sway the whole of the British public into accepting whatever the BBC were peddling. I used the term normalising the status quo. In a nutshell, the BBC (media) have, over many decades, inculcated into the British viewer's psyche the acceptance of mass immigration into their living space. With undreamed of success.

Fast forward to the present narrative which is dominating certain sections of the Internet and one can see how successful the media have been. All those here know perfectly well the tactics employed with such professional dedication, I don't think I need to expand. It has never ceased to amaze me over the years how little comment from bloggers has been on the subject of the role of the media's devastating contribution to Britain's demise.


I've lost count of the number of my comments saying without the input of British media influence, the elite's agenda could not have succeeded to the absolute degree it has. The hubris of the media and its hanger's on knows no constraint, to them they are cock-a-hoop basking in success beyond all expectation. Who can argue with that?

The BBC's talking heads jubilantly polish their halos and declare Multicultural Britain is a fact and resounding success. Does this mean the media will relax its grip on poor battered Britain? Is it all over? To quote those immortal words of Kenneth Wolstenholme – It is now!

I asked here some time ago. Before Facebook and Twitter had grown to what it is today, what were the chances of a 'revealing mail' going viral thereby highlighting the parlous plight of whites. I'm surprised the media has not been forced to enter this conversation, surely the centre cannot hold – something's got to give.

I can't wait for that moment.

As I write this, the political western world (as Blair once opined) is in flux. The kaleidoscope has been shaken - the pieces are still falling.
Posted by Bill on Wed, 28 Sep 2016 10:07:

We're all a BBC construct now.

Question to the BBC …. Who do you think you're talking to?

I don't watch television save the BBC news mostly at lunchtime.

From my lofty perch at my computer I note how normal everything seems. Neighbours chatting going about their chores, children ready for school, the postman on his round. This is how it's always been for all of my life. Neat houses - manicured lawns. Most folk at work, leaving a peaceful dormer suburb to welcome them home at the end of a day's work. From my window I reflect on the just seen news and ask myself how can this be? This state of affairs is cognisant dissonance on a pandemic scale

More likely than not I'm looking and listening on screen at a non-white face confidently reading from the autocue informing me my nation's current events and history. Be it political, economic, whatever, maybe even the burning question of reintroduction of Grammar schools or whatever else- to distract the viewer to look the other way.

Do the native Brits watch the news with their eyes wide shut, can't they see what's coming down the pike? Perhaps more importantly - do they care?

Recently we had the Olympic Games from Brazil, for which the whole of the BBC's output for the duration was the glorification of the nation state of these isles. The BBC are very picky as to how they portray the nation to the nation's viewers, whether to glorify or denigrate. Praise the natives for their tolerance, or amp up the megaphone of racism for such as Brexit. It's all according in what context our nation is being judged by the media. The BBC basks in the reflected glory of supremacism of team Britain and yet in reality, in the eyes of the BBC we're all equal, and yet in other quarters, they denigrate our browbeaten population into abject submission.

Our country is on the cusp, it's reached its tipping point. Old Britain is slowly receding to the water's edge. Britain already is no more. Alien people in their millions from every quarter of the globe setting sights on reaching Britain, the indigenous Brits, balefully gazing, have no answers.

All of which, leads me to ask again of the BBC, to whom are you addressing? Is it Somali's, Bangladeshi's, Syrians, Filipinos, Iranians, Indians or a myriad of other communities from around the Globe? Perhaps, just perhaps, it is the native people of this land but I doubt it, for long ago they have been abandoned to a fate we know not which.

I suspect the BBC will respond by jubilantly declaring that Britain is now a multi-cultural, multi-racial society - we are as one. Get over it!

When young Turks straight from uni gather in the newsroom to compile the latest news, how do they decide which community to address?

I watched a piece recently about the centenary of the Battle of Jutland, I couldn't help but notice how incongruous it all seemed. A non-white face telling a white nation of its history. Do the BBC do it deliberately?

All of this leads a once homogenous people to disorientation and chaos, without bearing, how can the BBC talk to a whole nation with any degree of consensus? I despair how the British people have allowed this state of affairs to come to pass. To me it defies gravity.

It is manifestly clear the BBC (MSM) have been charged with normalising the situation for the past 60 years. People can't say they were never warned.

Auster was right, the English have done it to themselves. They didn't resist - and are still not resisting.

Bulldog Spirit! You must be joking!
A major source of liberalism, but at 86, you have to wonder if the YKW aren't willing to throw him under the bus and if he, in turn, wouldn't be willing to take a fall.
DAILYKENN.com—2,500 files stolen from Soros' Open Society Foundations.


One revealing document was published online this week.

Entitled "Extreme Polarization and Breakdown in Civil Discourse," the document names renowned critics of Islam. Among those are stellar anti-Muslim crusader Pamela Geller. Frank Gaffney and Robert Spencer were also targets of the group, reports say.


According to The Daily Caller:


In the memo, Open Society Foundations (OSF) executives lamented that progressive groups and members of the Arab, Middle Eastern, Muslim, and South Asian-American (AMEMSA) community lacked "high quality opposition research" to combat "anti-Muslim xenophobia and to promote tolerance."

Some warn of an impending global government. It appears that government already exists and George Soros is its head of state, providing the government's funding from his personal holdings.

Soros' global government includes a CIA-like spy network, it appears.

I call it 'Sorocracy;' rule by George Soros. And this, my friends, is why globalism wants to control the Internet.

Soros is 86-years-old.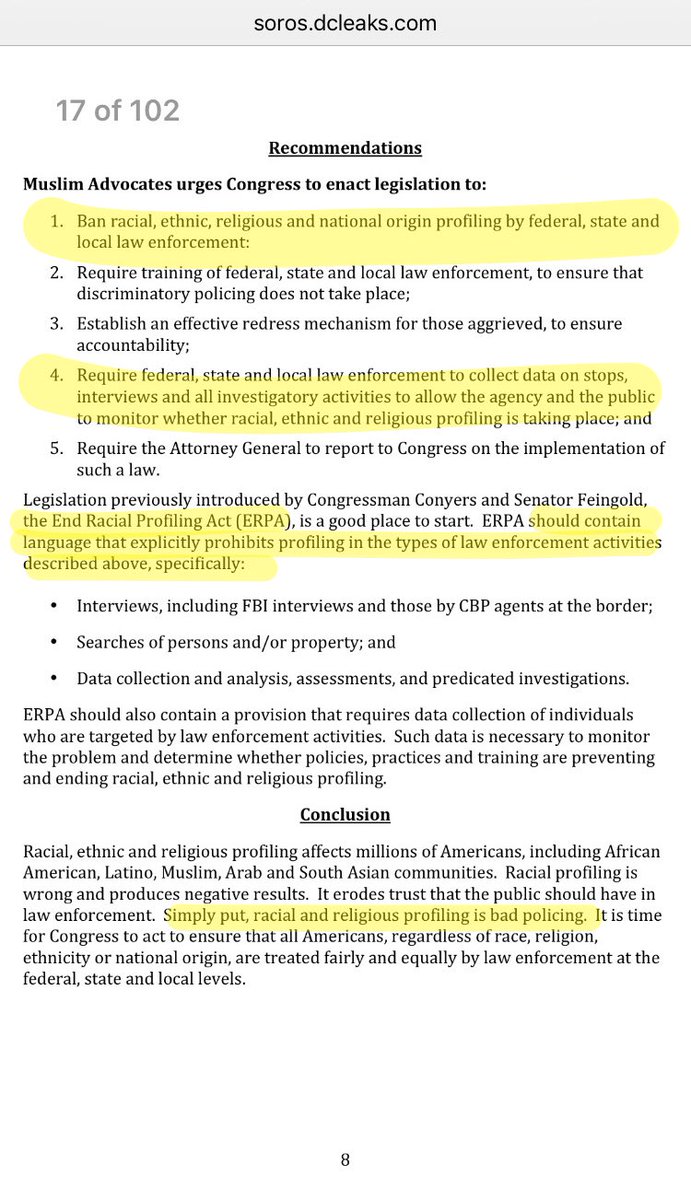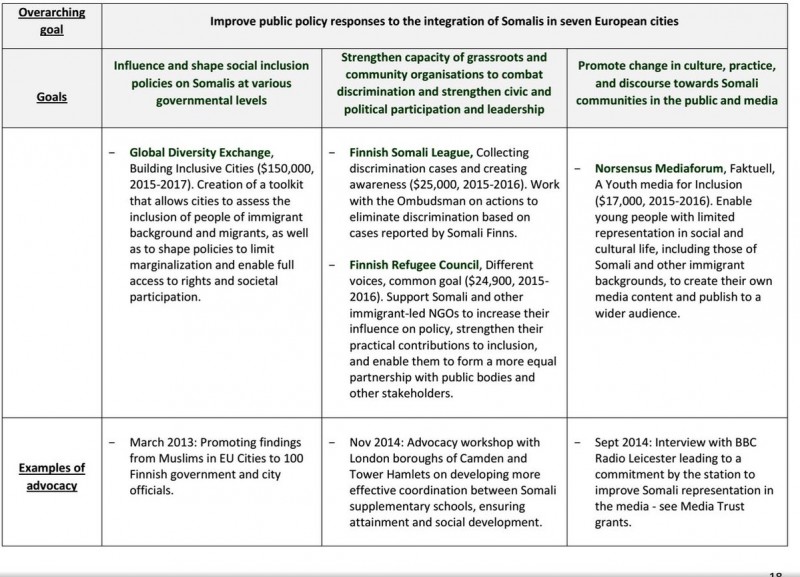 Notice from Hautedamn twitter