Majorityrights News > Category: Modernity
Devin Patrick Kelley

NBC, "Texas Church Shooting: More Than Two Dozen Parishioners Killed", 6 Nov 2017:

An armor-clad gunman opened fire inside a rural Texas church on Sunday, killing more than two dozen people in the largest mass shooting in the state's history, officials said.

Twenty-six people were killed during the shooting at First Baptist Church in Sutherland Springs, Texas Gov. Greg Abbott said. He told TODAY Monday morning that there was "information surfacing" about why that particular location was chosen.

"That information may be coming out today or tomorrow, in the coming days, but I don't think this was a random act of shooting," Abbott said.

The massacre in Sutherland Springs, which is located 30 miles east of San Antonio, was the deadliest ever at a house of worship in the United States. In addition to the dead, at least 19 people were hospitalized, according to three area hospitals.

The shooter was later found dead, officials said. Law enforcement officials identified him as Devin Patrick Kelley, 26, of neighboring Comal County.

Kelley was a former member of the Air Force, discharged for bad conduct in 2014. Ann Stefanek, a spokeswoman for the Air Force, confirmed that Kelley was court-martialed in 2012 on two charges of assaulting his spouse and their child. He was confined for a year and reduced in rank to airman basic E-1 before his discharge, she said.

Abbott called Kelley "very deranged."

"He seemed to have a troubled past even before he enlisted," Abbott said on TODAY.

Federal officials said the motive for the shooting was unclear. According to Wilson County Sheriff Joe Tackett, Kelley's in-laws attended the church, although they weren't there at the time. The in-laws were speaking with investigators, Tackett said.

Devin P. Kelley while a freshman at New Braunfels High School in New Braunfels, Texas, in 2006. Poppel Yearbook Library

Dressed all in black and wearing tactical gear and a ballistic vest, Kelley first began firing outside the church at around 11:20 a.m. local time (12:20 p.m. ET) before he continued his shooting spree inside, said Freeman Martin, a regional director with the Texas Department of Public Safety. He was armed with a "Ruger AR assault-type rifle," Martin said.

A local resident confronted the gunman after the shooting began, "grabbed his rifle and engaged that suspect," according to Martin.

The gunman dropped the rifle and then fled with the resident, identified as Johnnie Langendorff, in pursuit.

"They said there was a shooting. I pursued and I just did what I thought was the right thing," Langendorff said.

As law enforcement responded, the suspect ran off the road in his car at the Wilson-Guadalupe county line and crashed, while exchanging shots with Langendorff, Martin said. The suspect was found dead in the vehicle.

It wasn't clear whether Kelley died of a self-inflicted gunshot or of a shot fired by Langendorff, officials said.
Poland is correct to denounce Richard Spencer in his neo-Molotov-Ribbentrop larp.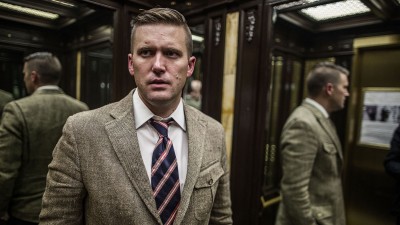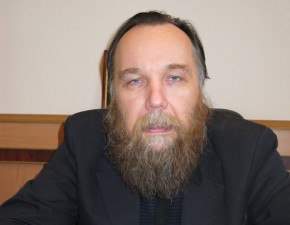 While the Polish government is not perfectly articulate of its reasons to denounce Richard Spencer for his advocacy of a counter productive world view, they are not far off the mark and not wrong to reject him either.
Typical of American right wingers, Spencer is nursing a neo-Germanophilic world view, overly sympathetic to the German imperialism of the world wars (and antagonistic to Great Britain's 'interference'), with a new twist that would larp and valence a re-empowered German / Russian axis - i.e., a newly got up Molotov-Ribbentrop agreement for an "imperium", i.e., imperialism that would run rough shod over the interests of many necessary allies - Hungary rejected him for the same reason Poland rejects him for the same reason Britain rejected him for the same reason Japan would reject him (for the same reason all of Asia would reject him for the same reason Zionism embraces him, for the quid pro quo reasoning that comprador wielding right wing enterprises embrace him) etc. - while his larped empire (Lisbon to Vladivastok) would be governed by whom? Apparently he would depend heavily on working with Jewish interests to facilitate (maneuver) his Russo-Germanic grand civic Euro larp, in Duginesque delusion of grandeur - a delusion coddled by ((())).
News Week, "Richard Spencer Is Too Racist for Poland's Right-Wing Government", 27 Oct 2017:

Poland's right-wing government doesn't want white supremacist Richard Spencer to visit the Eastern European country, calling him a "threat" to democracy.

Spencer was scheduled to speak at a conference organized by Poland's far right to celebrate Polish Independence Day on November 11, but the country's Foreign Ministry condemned the alt-right leader, whose condemnation of diversity has found support among neo-Nazis, whose ideological predecessors invaded Poland and killed millions during World War II.

"As a country which was one of the biggest victims of Nazism, we believe that the ideas promoted by Mr. Spencer and his followers could pose a threat to all those who hold dear the values of human rights and democracy," the Polish Foreign Ministry said in a statement, adding that Spencer's views are in conflict with Poland's legal order.
Poland is not beyond criticism in its brand and particular expressions of nationalism, but Richard Spencer is highly dubious in his imperial larp; and the Poles are correct to denounce Spencer and like apologists for the imperialist aspirations of Nazi Germany and the casualties it left in the wake of its aspired imperialism, relevantly in this case, the Poland that came back not as "a gift of Woodrow Wilson", but through the endurance and perseverance of Polish nationalism through 123 years in exile during the tri-partition; and then again through 50 years in exile during the Nazi and Soviet regimes.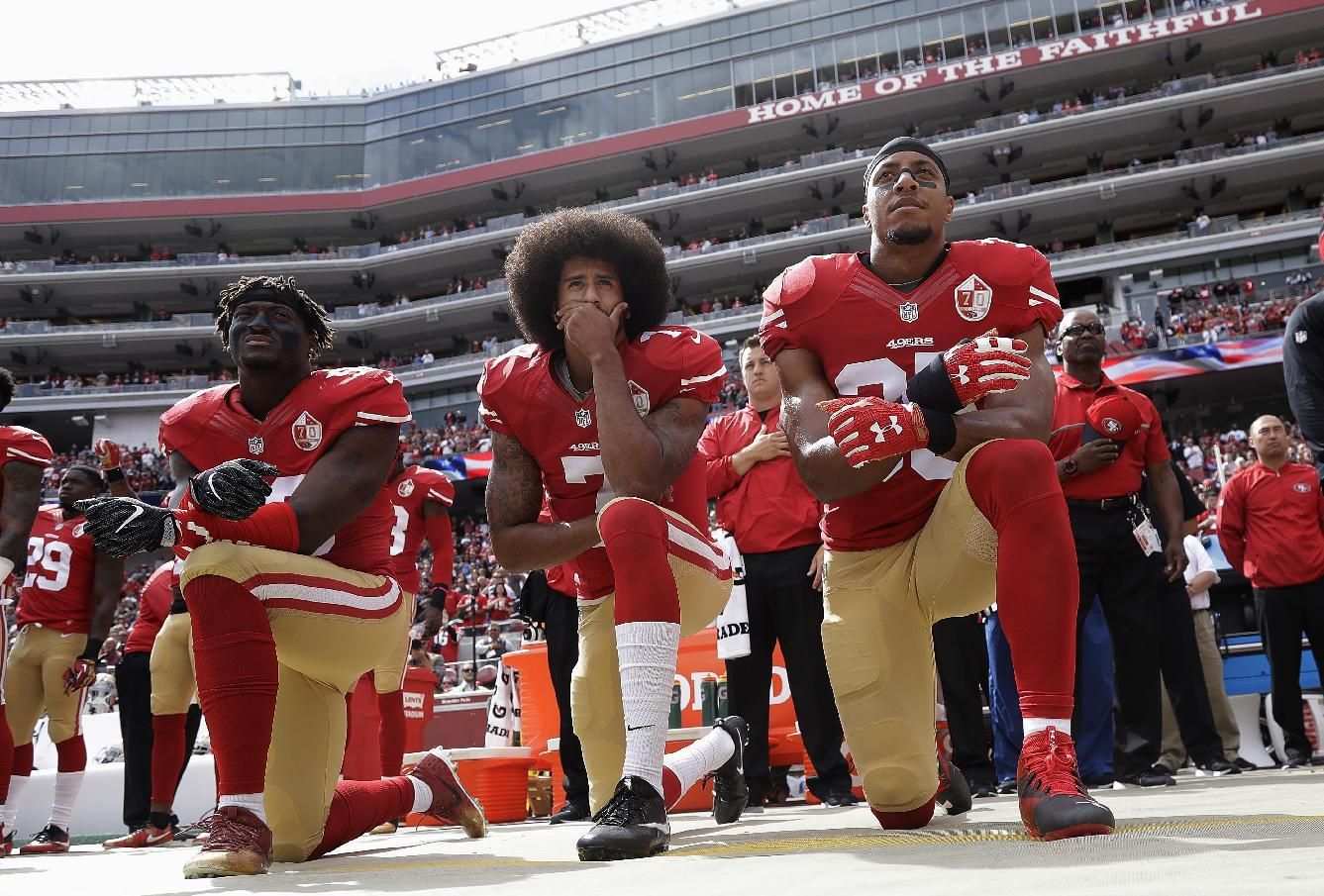 The Kaepernickan Revolution Not
As ethno-nationalists, we should bear accord with those who would hold that the American flag represents propositional liberalism and ever represents as such, an adversary to ethno-nationalism.
While it is theoretically valid for black football players to protest the history of slavery that is taken for granted in the anthem, it was not just any Whites who brought them to the Americas, it was right wing hubris that brought them to the Americas.
There was no bigger error in history than to bring African slaves to the Americas - a classic right wing hubris compounded ultimately in its disingenuous liberal expression of anti-racism that was not only disastrous for the human ecologies of the Americas both native American and White, but an economic short-cut that threw the world's economy into a perilous imbalance in relation to Asia; an imbalance from which it has not recovered.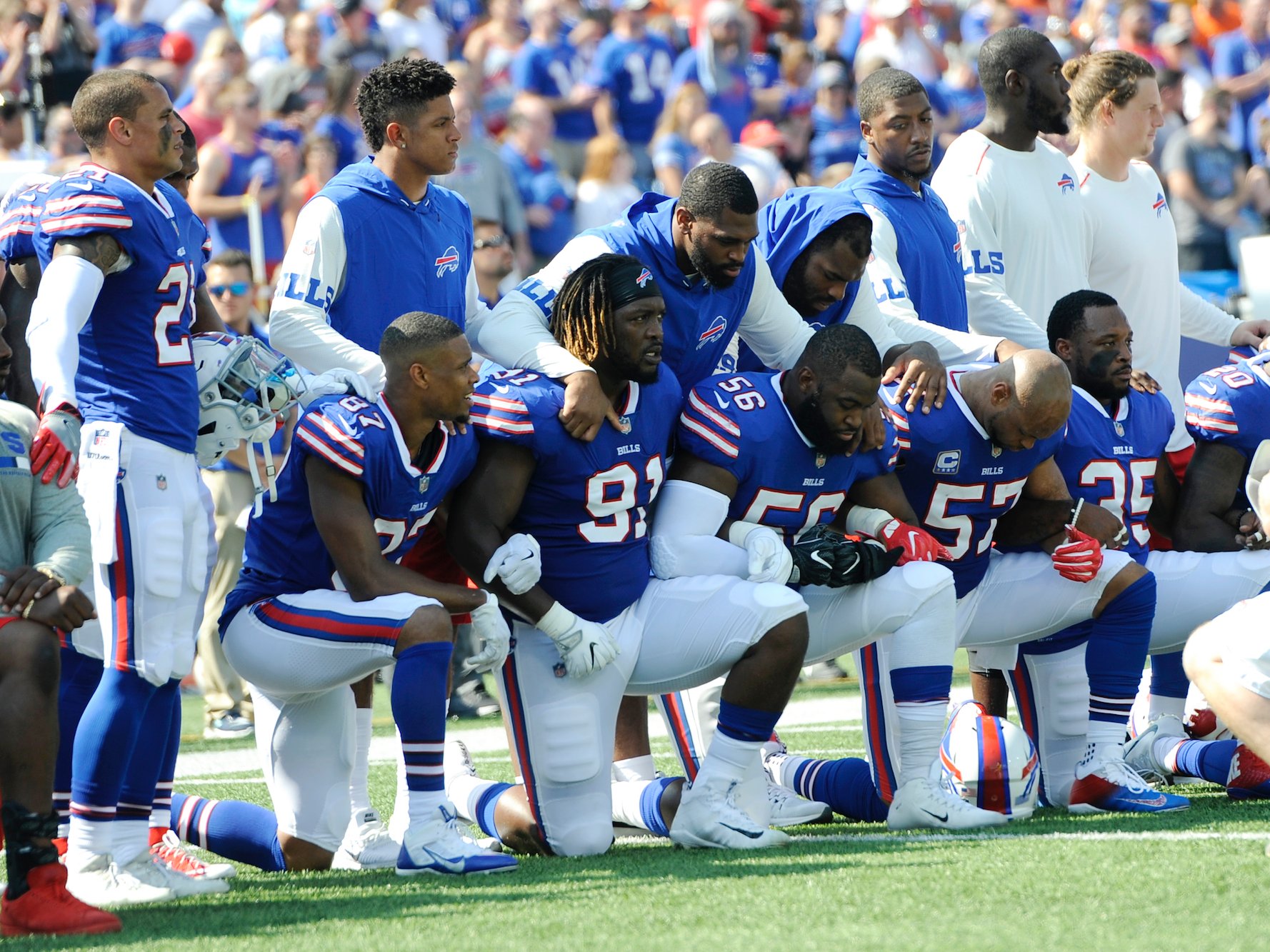 It is a hubris for which we, as ethnonatiolists, have little responsibility and deserve no penalty where we fight the right wing system that brought this about -
Nevertheless, the liberal system will continue to try to penalize us, and disingenuously wall paper our difference from these right wingers, will do all it can to associate our liberation with the right. Many Whites will take the bait - our "enemies" are trying to divide us from our "brothers", the black Americans - so says the idiot, Father Francis.
It was a hubris, typical of the right wing, falsely and vainly comparing Africans to others - of course finding them "wanting and in need of help" - they are just misguided by the YKW, it is not that these right wingers are complicit with destroying the ethnonationalsm that never would have forcibly mixed Africans with Whites and Native Americans - as they did, in the cases of some tribes to virtual extinction.
Their idea of "inequality" is based on false comparison. In a world where Heidegger can only hope to guide Europeans to be at home in their skins, in their land, among their folk, in a world where the African is always at home, always comfortable, never at a loss and always ready to assert as much - there is no more self righteous, hyper-assertive, aggressive, no more alpha a male, than the black.
Madison Avenue knows this, knows that the puerile follow the alpha, that's why it leads with it in marketing campaigns; the rest of Jewry knows this too, ready in its institutional positions to pander to the puerile, both male and female.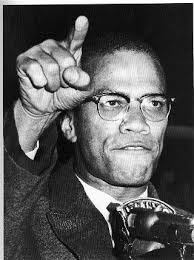 Thus, we must beware when blacks are upheld as making a revolutionary protest. We must be aware of black nature. Black nature is of Alpha R selection, and like a male lion, it will do nothing but be brought tribute and breed with supplicant females.
The talented tenth, mostly Mulattoes, who are able to function somewhat as leaders of their community, serve to articulate the narratives of how the system supposedly oppresses blacks: but the system does not oppress blacks, the system reacts to blacks and tries to placate them, pays tribute to them.
Blacks are natural compradors and henchmen of the system.
For this creature, "revolution" means solidifying its being imbued in the American power structure; its nature is right wing - whether it can rule or not, this is what it always aims for: "The honorable Elija Muhammad said the black man will rule" - Malcolm X - a Muslim, of course, not a left nationalist. The wish to "rule over others" or the belief in its destiny is right wing.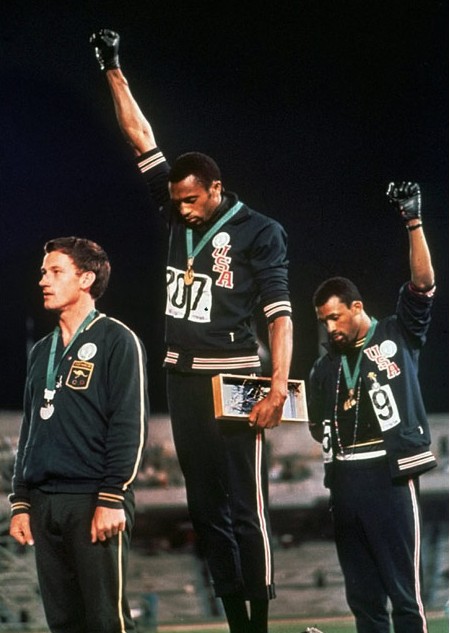 Blacks will not be revolutionaries of America - America will adjust to them in its puerile idolatry, enshrinement and institutionalization: not only paying them millions and lavishing them with adulation and women for their sports and entertainment, but making endless excuses to engraft them further in the power structure - as illustrated by sports reporter Bob Costas, saying that Kaepernick's protest is an expression of true American patriotism; and indeed it is. Blacks, adulation of them, no matter how perverted, no matter how unjust, brutal and violent, no matter how lavished with undue reward as a pattern, they are to be adulated as a part of the American institution. And as the admired alpha R selection breeders that they are, they are free to go through women, including what probably should have been your wife, and leave litters of babies behind - everyone else's social problem, while you wonder how you might pay for one of your own and give it a decent environment.
Their males and the females they impregnate and discard at their convenience are placed on US welfare - to the servitude of everyone else, not to mention that their less athletically capable brothers and sisters are to be set aside government programs, well paying government jobs with solid benefits; also affirmative action and special provisions in corporate America and academia as a result of civil rights court actions (the consent decrees) are to be given them ...not because they are revolutionaries, but because they are an integral part and parcel of feudal enforcement.
What revolution is going to come from these people? Their protest is the protest of consummate alpha pigs, whose tribute is not yet 1,0000 percent granted by the obsequious.
They are not motivated to overturn America; they are motivated to imbue themselves, engraft themselves inexorably within this most powerful right wing system in the world.
Colin Kaepernick, the Mulatto (who looks part Jewish) has a (Egyptian-Muslim) girlfriend who was taught by Jewish professors that America was founded by slave holders - and so it was. She pointed out that a part of the National Anthem - verses that nobody ever sings, knows or adheres-to, verses that were written hundreds of yeas ago by right wingers - can be used as a publicity stunt to further engraft themselves into America's power structure; this, by pretending on the basis of these long ago verses that they are oppressed in their multi-million dollar football contracts.
She tells a story based on the Jewish wall papering of the White Class, that Whites put blacks in jail for the arbitrary racism of it, not because they want to defend themselves from violent criminals.
In truth, and at best, blacks might alert dissent from American patriotism in this protest, and finally disgust White Americans and others enough to disabuse them of their negrophelia.
But would-be ethnonationalists are not likely to suspend disbelief in the black liberation narrative, as the protest is allowed to proceed and is commended by the liberal, the right wing (they merge) powers that be - they know how to play and deepen the beholdenness of the puerile to the position of blacks as "leaders" of the so called vanguard. Blacks are the ultimate "Whitey be cool stick" for liberals, for the right wing, for puerile females who wish to retain undue privilege, to license.
There should be no enthusiasm from revolutionaries for this protest. Only cold analysis. The danger is to us, that in sympathy and admiration for blacks, as Madison Ave knows, it will only help them to become embedded in "a revolution" of the American system which is no revolution, it is its mere reconstruction, and has them only more privileged in their elite tenth, especially, which will be highly protective and ethnocentric of the rest of black Americans - which will have little concern for the pesky concerns of other's rank and file.
The Kaepernickan revolution Not
Madison Ave. knows how stupid Whites can be in their right wing reaction, like those of Stormfront, the unbearably stupid "Father Francis" who says blacks should be grateful for having been brought to America for all the good its done them, and Whites should be proud for having liberated the slaves… how benign blacks are, their nature not really so destructive that Whites cannot live with them, they're just a bit misguided by the YKW. Yet in truth it was the right wing that brought them upon us and unleashed these hyper assertive primitives upon us. They have done no White people a favor, least of all in the virtue signal of liberation and tolerance of a Father Francis - idiot.
Our admiration for their assertion in valid recognition of an ancient injustice of America must be cut short; for they are not liberators, they have been inflicted upon working class Whites and native Americans by right wingers. It is an alpha capacity known all too well to Madison ave and the rest of Jewry to create followers among those who would become assimilated to Mulatto supremacism.
Blacks are not revolutionaries because they are the descendants of alpha selection and alphas are not revolutionaries - blacks will only be bulwarks of the status quo.
One has but to watch the Vietnam documentaries to see that America's liberal propositionalism is a dubious if not disingenuous and totally destructive prospect to support and export - viz., it illustrates why any conscientious person should be a revolutionary with regard to America.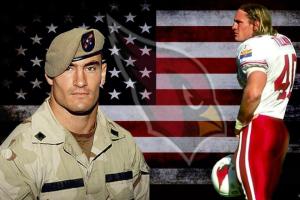 Some Americans find this out when after signing up for wars in patriotic enthusiasm, they come to realize that they are being used in the most abject way:
Ironically, this is the case of Pat Tillman - the NFL player who left a lucrative contract in order to fight in Iraq - who President Trump invoked as a true patriot in contrast to the kneeling black footballers. If Tillman were alive, he'd be kneeling during the national anthem as well; he did not have opportunity for such widely publicized protest because he was apparently executed by "friendly fire", when he exasperated fellow troops in Iraq by expressing strong denunciation of the war.
Yes, the mulatto Kaepernick got a tip that attention may be garnered by the liberal press looking for left cover where the National Anthem reveals America to have been on the wrong side side of ethno-nationalism, the workers, "the hirlings."
But it is up to White ethnonationalism to take the exposure of those flagrantly dissatisfied with the American flag, even those who in economic terms perhaps should not be dissatisfied, as a point of departure to coordinate matters of ethnic genetic interests, ethnonational liberation with Indios, Amerindians and Asians.
Lyrics

O say can you see, by the dawn's early light,
What so proudly we hailed at the twilight's last gleaming,
Whose broad stripes and bright stars through the perilous fight,
O'er the ramparts we watched, were so gallantly streaming?
And the rockets' red glare, the bombs bursting in air,
Gave proof through the night that our flag was still there;
O say does that star-spangled banner yet wave
O'er the land of the free and the home of the brave?

On the shore dimly seen through the mists of the deep,
Where the foe's haughty host in dread silence reposes,
What is that which the breeze, o'er the towering steep,
As it fitfully blows, half conceals, half discloses?
Now it catches the gleam of the morning's first beam,
In full glory reflected now shines in the stream:
'Tis the star-spangled banner, O long may it wave
O'er the land of the free and the home of the brave.

And where is that band who so vauntingly swore
That the havoc of war and the battle's confusion,
A home and a country, should leave us no more?
Their blood has washed out their foul footsteps' pollution.
No refuge could save the hireling and slave
From the terror of flight, or the gloom of the grave:
And the star-spangled banner in triumph doth wave,
O'er the land of the free and the home of the brave.

O thus be it ever, when freemen shall stand
Between their loved homes and the war's desolation.
Blest with vict'ry and peace, may the Heav'n rescued land
Praise the Power that hath made and preserved us a nation!
Then conquer we must, when our cause it is just,
And this be our motto: 'In God is our trust.'
And the star-spangled banner in triumph shall wave
O'er the land of the free and the home of the brave!
It is not valid for protests, which would be rightfully directed against right wingers, to be allowed to brush and wall paper all Whites as privileged implementors and beneficiaries across the board (talking about taking genetic interests, quality of life and stress or lack there-of into the equation, not just economic numbers) of that right wing hubris - as ethnonationalists, it is dubious to admire these blacks in their protests. Their assertion is right wing, and to wish to share in their assertiveness is the way of puerile females and right wing pandering to that powerful gate-keeping position in the disorder of modernity. Madison Ave knows this, Jews know this, that they can shepherd the sheep through the alpha….Stormfront and the unbearable "Father Francis" apparently are oblivious to this, the alpha nature of blacks that his techno-nerdom allows him to weasel around, to build psychological fire walls around and do calculative gymnastics to sympathize with the blacks who are being pushed-out by Mexican gangs - rather than saying "go Mexicans!" as we do, they sympathize with these blacks on multi-million dollars of collective welfare, government jobs and programs, multi million dollars in celebrity careers ... they protest their "oppression".... for they are not revolutionaries, they are a part of their same right wing system, and seek only to engraft themselves more fully into its central governance.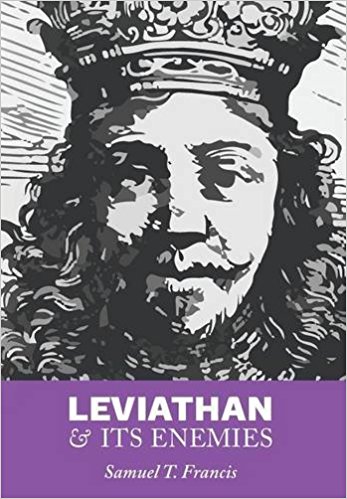 Sam Francis was creating 'young fogies' - Alex Linder.
It's going to require some nuance, but it is important to explain why James Lawrence is a walking piece of dog shit masquerading as a human being, a manifestation shown in his article at (((Alternative Right))):
Alternative Right, "THE COSMOPOLITAN CLASS", 24 Sept 2017.
In brief, James Lawrence has elevated Sam Francis young fogeyism = an aspiration to conceive of oneself as precociously wry in protection of the "traditional" already Jew infested culture against "progressivism." This is anti modernism without being sufficiently post modern (to incorporate the best while leaving behind the worst of both modern and inherited ways), as it stops with a neo-traditionalism, read (((paleoconservatism))).
Now, Francis, and by proxy Lawrence, have some things right.
Namely, that there is a significant portion of influential White people circulating among our elite functions who do not have our ethnonational interests at heart. More, that there is a managerial elite who want to share in this self interested good fortune, who will thus also betray ethno nationals in order to gain favor of this elite, internationalist power.
It is also true that both these kinds of White people can gain international backing by importing foreigners against Whites (or exporting elitist interests, e.g., compradors, against ethnonationals) and they can and do also virtue signal by sacrificing Whites and quelling any backlash against foreign impositions on ethnonationalism.
But I more accurately and descriptively call these people right wingers, and their underpinning objectivism: which is directed by Jewry - hence, Lawrence's commitment to end his article in (((his masters))) bidding by espousing the "true right" on behalf of (((paleoconservatism))) against "the left"..."the Cosmopolitans" and the occasional bad Jew - yes, they have bad ones too, he knows.
Here Lawrence takes a turn into disingenuous speculation, by saying these Whites who betray eithnonationalism are not "traitors" - well, objectivists are not perfectly described as "traitors", true - they are loyal to their own subjective interests through a disingenuous pretense of objectivism or naively subject to the subjective/relative interests of others through the pretense of objectivism.
Although there are distinct patterns of the treacherous Whites among elite positions, there is not necessarily a well organized elite group to which they subscribe as Lawrence would provide for the diversion of conspiracy theorists - it is more facile than that.
Indeed, the only real reason to circumscribe it so perfectly with the designation of a "Cosmopoitain" elite which is strictly loyal to its in group, is to function as a tool for Jews to deflect attention away from what is indeed their more organized half of the elite internationalist equation. So that they can point to their (((paleocons))), who can say, "see? we are the good ones", we have paleocons who are on your side, not like those bad Jews, we're here with you to protect your (((Christian traditions))) against those "Cosmopolitan elites" and the occasional bad Jew, like Soros and neo cons like William Kristol.
That is to say, like the site Alternative Right, James Lawrence is disguising, perhaps even to himself, the fact that he is kissing Jewish ass in order to keep his means to power afloat.
White elites who betray our interests are indeed one giant pole of our problem, but their loyalty functions a bit more arbitrarily on the happenstance of subjective fortune and selling out; along with the mutual admiration and facile croneyism of their "objective" attainment, which is why, in their unaccountabilty, they are so easily bribed and outmaneuvered by the Jewish group, which is organized as a distinct group in its relative interests (is it good for Jews?) and which will send forth posers as representatives of (((paleoconservatism))) against the "Cosmopolitan" elite.
That is to say, objectivism functions in a much more slippery way against ethnonational interests and Jewry knows how to play it - e.g., through reactionary narratives like those of Sam Francis and James Lawrence. It is a nebulous, quasi group created de facto by the ever present temptation of facile betrayal in self interest, and that is why it requires the ever present default vigilance of accountability through left nationalism and its White variant, the White class, White Left nationalism.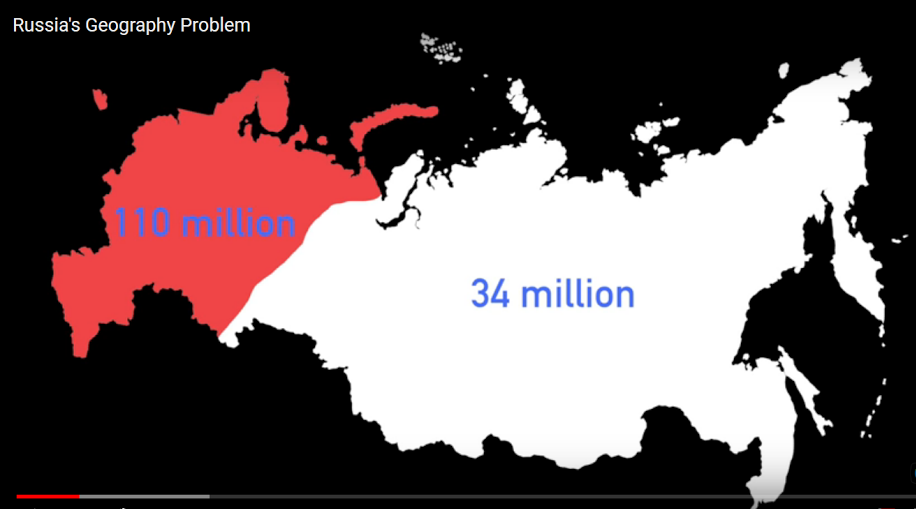 Related Story: European & Asian Regional Alliance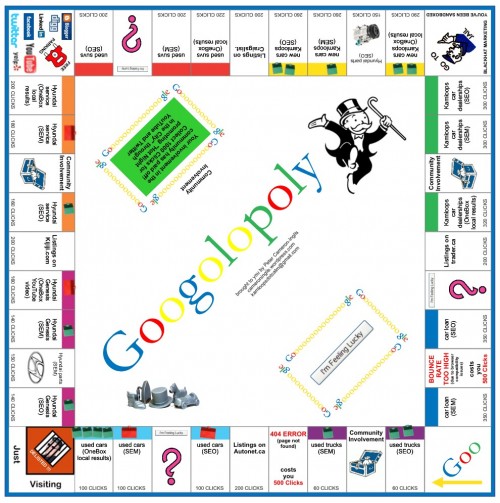 Background Briefing recently interviewed Johathan Taplin about his book, Move Fast and Break Things: How Google, Facebook and Amazon Cornered Culture and Undermine Democracy, and his op-ed at The New York Times, Google's Disturbing Influence Over Think Tanks.
Some highlights: The New America Foundation funded a group called The Open Markets Group, which was headed by a guy named Barry Lynn; and they were the most important group of scholars looking at monopoly in America. When the EU sanctioned Google with a 2.7 billion dollar fine, The Open Markets Group put out a statement applauding the EU and saying American anti-trust regulators should follow their example. Eric Schmidt, the Executive Chairman of Google, who provides most of the financing for the New American Foundation, was incredibly angry about this and essentially told the leader of New America, Ann Marie Slaughter, that she had to get rid of the Open Markets Group. She then wrote Barry Lynn an email saying that they had to leave by September 1, and essentially fired them. This is exactly the kind of political pressure that Google plies all over the world in terms of not just academic institutions, but think tanks and others in order to keep the political narrative in their favor and not have people who oppose them.
They pay off academics and think tanks, getting them to write favorable articles (totaling a hundred from each) about Google and denying their monopoly. This is how Google curries influence by dominating the communications channels of Washington D.C.
Eric Schmidt, who is the biggest funder of the New American Foundation and who is one of the top executives at Google, was the number one visitor during the Obama administration. He was logged in more times visiting the White House than any other single person in the entire eight years of the administration.
Google's regulatory capture: not only was Schmidt the most frequent White House visitor, more than any other CEO, by a long shot. But then Schmidt was able to put people from Google into the various agencies in the Obama administration. So, the person who ran the Patent Office was formerly the person who ran Google's patent practice; the person who was the Assistant Attorney General for anti-trust in the Obama administration was the person who had been Google's anti-trust attorney. Google had people high-up in The Federal Communications Agency. It was pernicious, it was everywhere…
One could say "Eric Schmidt is a liberal" and "he's helping Hillary Clinton", but literally the day after Clinton lost he was out there communicating with Ivanka Trump and Jared Kushner in the hopes of getting in bed with Trump. Not only did he extend invitations to them to come to his conference in Italy; but he also went to the White House and railed on about how Trump was going to be a great help to the economy with his new initiatives; so, its very clear that he has very little political conscience what-so-ever; he's just going to go where the money is.
People from all sides are recognizing the Google has too much money and power to frame narratives, to shape and influence culture; its platforms such as Facebook and Youtube are not only the way 3/4 of Americans get real news, but also conduits of propaganda: e.g., Steve Bannon and the Mercers used market targeting in their campaign to defeat Hillary Clinton, used social media very skillfully with fake news, used Russian bots to amplify their effect. An interesting note along with that, the intelligence community observes that Eric Schmidt's daughter worked for SCL, the company that controlled Cambridge Analytica - the company that Mercer owns and that Steve Bannon's on the board of.
They couldn't have done what they did if there hadn't been these two open platforms, Facebook and Youtube, which you could totally manipulate; there was nobody at the control of these platforms to block fake news in favor of Trump. However, there is no pornography on Youtube, which means that Youtube has very sophisticated technology which could filter out fake news, propaganda, etc., if desired.
Google's market capture is profound, its users provide content and profiles (which marketers value, of course) which competitors cannot match. Google is not just a virtual monopoly, not just one of the most wealthy companies, it is the richest company and perhaps the most powerful monopoly ever. More:
New York Times, "Is It Time to Break Up Google?", 22 Aug 2017:

By Johathan Taplin

In just 10 years, the world's five largest companies by market capitalization have all changed, save for one: Microsoft. Exxon Mobil, General Electric, Citigroup and Shell Oil are out and Apple, Alphabet (the parent company of Google), Amazon and Facebook have taken their place.

They're all tech companies, and each dominates its corner of the industry: Google has an 88 percent market share in search advertising, Facebook (and its subsidiaries Instagram, WhatsApp and Messenger) owns 77 percent of mobile social traffic and Amazon has a 74 percent share in the e-book market. In classic economic terms, all three are monopolies.

We have been transported back to the early 20th century, when arguments about "the curse of bigness" were advanced by President Woodrow Wilson's counselor, Louis Brandeis, before Wilson appointed him to the Supreme Court. Brandeis wanted to eliminate monopolies, because (in the words of his biographer Melvin Urofsky) "in a democratic society the existence of large centers of private power is dangerous to the continuing vitality of a free people." We need look no further than the conduct of the largest banks in the 2008 financial crisis or the role that Facebook and Google play in the "fake news" business to know that Brandeis was right.

While Brandeis generally opposed regulation — which, he worried, inevitably led to the corruption of the regulator — and instead advocated breaking up "bigness," he made an exception for "natural" monopolies, like telephone, water and power companies and railroads, where it made sense to have one or a few companies in control of an industry.

Could it be that these companies — and Google in particular — have become natural monopolies by supplying an entire market's demand for a service, at a price lower than what would be offered by two competing firms? And if so, is it time to regulate them like public utilities?

Consider a historical analogy: the early days of telecommunications.

In 1895 a photograph of the business district of a large city might have shown 20 phone wires attached to most buildings. Each wire was owned by a different phone company, and none of them worked with the others. Without network effects, the networks themselves were almost useless.

The solution was for a single company, American Telephone and Telegraph, to consolidate the industry by buying up all the small operators and creating a single network — a natural monopoly. The government permitted it, but then regulated this monopoly through the Federal Communications Commission.

AT&T (also known as the Bell System) had its rates regulated, and was required to spend a fixed percentage of its profits on research and development. In 1925 AT&T set up Bell Labs as a separate subsidiary with the mandate to develop the next generation of communications technology, but also to do basic research in physics and other sciences. Over the next 50 years, the basics of the digital age — the transistor, the microchip, the solar cell, the microwave, the laser, cellular telephony — all came out of Bell Labs, along with eight Nobel Prizes.

In a 1956 consent decree in which the Justice Department allowed AT&T to maintain its phone monopoly, the government extracted a huge concession: All past patents were licensed (to any American company) royalty-free, and all future patents were to be licensed for a small fee. These licenses led to the creation of Texas Instruments, Motorola, Fairchild Semiconductor and many other start-ups.

True, the internet never had the same problems of interoperability. And Google's route to dominance is different from the Bell System's. Nevertheless it still has all of the characteristics of a public utility.

We are going to have to decide fairly soon whether Google, Facebook and Amazon are the kinds of natural monopolies that need to be regulated, or whether we allow the status quo to continue, pretending that unfettered monoliths don't inflict damage on our privacy and democracy.

It is impossible to deny that Facebook, Google and Amazon have stymied innovation on a broad scale. To begin with, the platforms of Google and Facebook are the point of access to all media for the majority of Americans. While profits at Google, Facebook and Amazon have soared, revenues in media businesses like newspaper publishing or the music business have, since 2001, fallen by 70 percent.


According to the Bureau of Labor Statistics, newspaper publishers lost over half their employees between 2001 and 2016. Billions of dollars have been reallocated from creators of content to owners of monopoly platforms. All content creators dependent on advertising must negotiate with Google or Facebook as aggregator, the sole lifeline between themselves and the vast internet cloud.

It's not just newspapers that are hurting. In 2015 two Obama economic advisers, Peter Orszag and Jason Furman, published a paper arguing that the rise in "supernormal returns on capital" at firms with limited competition is leading to a rise in economic inequality. The M.I.T. economists Scott Stern and Jorge Guzman explained that in the presence of these giant firms, "it has become increasingly advantageous to be an incumbent, and less advantageous to be a new entrant."

There are a few obvious regulations to start with. Monopoly is made by acquisition — Google buying AdMob and DoubleClick, Facebook buying Instagram and WhatsApp, Amazon buying, to name just a few, Audible, Twitch, Zappos and Alexa. At a minimum, these companies should not be allowed to acquire other major firms, like Spotify or Snapchat.

The second alternative is to regulate a company like Google as a public utility, requiring it to license out patents, for a nominal fee, for its search algorithms, advertising exchanges and other key innovations.

The third alternative is to remove the "safe harbor" clause in the 1998 Digital Millennium Copyright Act, which allows companies like Facebook and Google's YouTube to free ride on the content produced by others. The reason there are 40,000 Islamic State videos on YouTube, many with ads that yield revenue for those who posted them, is that YouTube does not have to take responsibility for the content on its network. Facebook, Google and Twitter claim that policing their networks would be too onerous. But that's preposterous: They already police their networks for pornography, and quite well.

Removing the safe harbor provision would also force social networks to pay for the content posted on their sites. A simple example: One million downloads of a song on iTunes would yield the performer and his record label about $900,000. One million streams of that same song on YouTube would earn them about $900.

I'm under no delusion that, with libertarian tech moguls like Peter Thiel in President Trump's inner circle, antitrust regulation of the internet monopolies will be a priority. Ultimately we may have to wait four years, at which time the monopolies will be so dominant that the only remedy will be to break them up. Force Google to sell DoubleClick. Force Facebook to sell WhatsApp and Instagram.

Woodrow Wilson was right when he said in 1913, "If monopoly persists, monopoly will always sit at the helm of the government." We ignore his words at our peril.
New Observer, "Nonwhites Majority of UK School Population within 20 Years", 15 July 2017:

Nonwhites will make up the majority population in British schools within the next twenty years, the direct result of decades of mass Third World immigration and their natural reproduction rates, an analysis of new data issued by the UK's Department of Education has revealed.


School class in Newham, London.

According to the report, titled "Schools, pupils and their characteristics: January 2017" and issued at the beginning of July 2017, nonwhites already make up over 25 percent of all school pupils in primary and secondary schools combined, and have increased their numbers by more than 10 percent in the last ten years.

According to the report, there are a total of 8.67 million pupils in all schools in England—which means that there are already in excess of 2.167 million nonwhite pupils.

The total number of pupils has grown every year since 2009 and there are now 577,000 more pupils The report reveals that the proportion of pupils from "minority ethnic origins," has "been rising steadily since 2006. In primary schools, 32.1% of pupils of compulsory school age are of minority ethnic origins, an increase from 31.4% in January 2016.

"Minority ethnic pupils made up 66.3% of the increase in pupil numbers in primary schools between 2016 and 2017.

"In secondary schools, 29.1% of pupils are of minority ethnic origins, an increase from 27.9% in 2016."

The Department of Education's figures however, include white children of "non-British origin"—in other words, those of Polish or Eastern European origin.

The report goes on to a specific breakdown of pupils by ethnic origin in State funded schools in England;

State-funded primary schools

White British 67.2

White Non-British 7.5

Asian 10.7

Black 5.6

Mixed 5.9

Chinese 0.4

Any other 1.9

Unclassified 0.7

State-funded secondary schools

White British 69.5

White Non-British 5.7

Asian 10.7

Black 5.6

Mixed 5.0

Chinese 0.4

Any other 1.7

Unclassified 1.5

NPR,"A 'Forgotten History' Of How The U.S. Government Segregated America", 3 May 2017:


Federal housing policies created after the Depression ensured that African-Americans and other people of color were left out of new suburban communities - and pushed instead into urban housing projects, such as Detroit's Brewster-Douglass towers. Paul Sancya/AP

In 1933, faced with a housing shortage, the federal government began a program explicitly designed to increase — and segregate — America's housing stock. Author Richard Rothstein says the housing programs begun under the New Deal were tantamount to a "state-sponsored system of segregation."

Race: Historian Says Don't 'Sanitize' How Our Government Created Ghettos

Code Switch: Everyone Pays A Hefty Price For Segregation, Study Says

The government's efforts were "primarily designed to provide housing to white, middle-class, lower-middle-class families," he says. African-Americans and other people of color were left out of the new suburban communities — and pushed instead into urban housing projects.

Rothstein's new book, The Color of Law, examines the local, state and federal housing policies that mandated segregation. He notes that the Federal Housing Administration, which was established in 1934, furthered the segregation efforts by refusing to insure mortgages in and near African-American neighborhoods — a policy known as "redlining." At the same time, the FHA was subsidizing builders who were mass-producing entire subdivisions for whites — with the requirement that none of the homes be sold to African-Americans.

Rothstein says these decades-old housing policies have had a lasting effect on American society. "The segregation of our metropolitan areas today leads ... to stagnant inequality, because families are much less able to be upwardly mobile when they're living in segregated neighborhoods where opportunity is absent," he says. "If we want greater equality in this society, if we want lowering of hostility between police and young African-American men, we need to take steps to desegregate."

Interview Highlights

On how the Federal Housing Administration justified discrimination

The Color of Law: A Forgotten History of How Our Government Segregated America - by Richard Rothstein

The Federal Housing Administration's justification was that if African-Americans bought homes in these suburbs, or even if they bought homes near these suburbs, the property values of the homes they were insuring, the white homes they were insuring, would decline. And therefore their loans would be at risk.

There was no basis for this claim on the part of the Federal Housing Administration. In fact, when African-Americans tried to buy homes in all-white neighborhoods or in mostly white neighborhoods, property values rose because African-Americans were more willing to pay more for properties than whites were, simply because their housing supply was so restricted and they had so many fewer choices. So the rationale that the Federal Housing Administration used was never based on any kind of study. It was never based on any reality.

On how federal agencies used redlining to segregate African-Americans

The term "redlining" comes from a development by the New Deal, by the federal government of maps of every metropolitan area in the country. And those maps were color-coded by first the Home Owners Loan Corp. and then the Federal Housing Administration and then adopted by the Veterans Administration, and these color codes were designed to indicate where it was safe to insure mortgages. And anywhere where African-Americans lived, anywhere where African-Americans lived nearby were colored red to indicate to appraisers that these neighborhoods were too risky to insure mortgages.

On the FHA manual that explicitly laid out segregationist policies

The Two-Way: Interactive Redlining Map Zooms In On America's History Of Discrimination