Majorityrights News > Category: European Union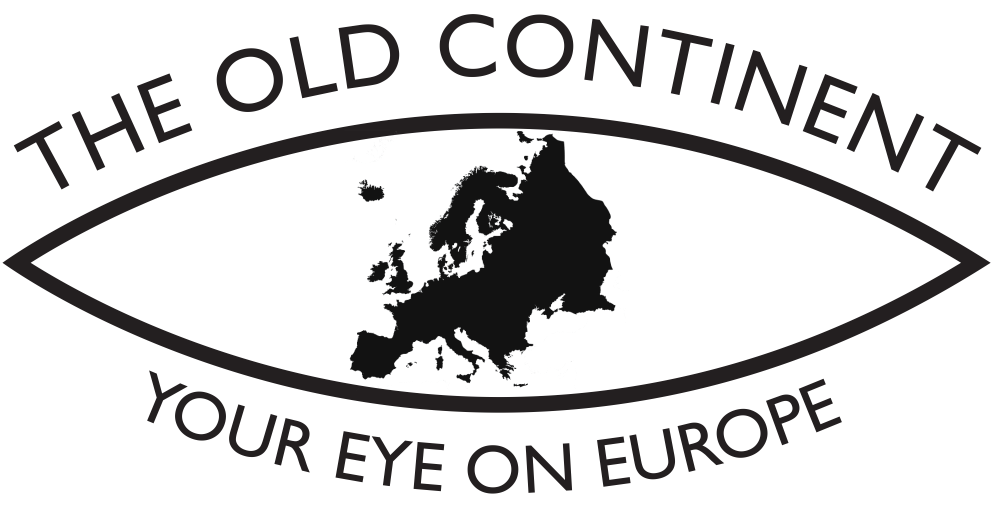 A relatively new site called The Old Continent: Your Eye on Europe might be of some limited utility to ethnonationalism, but requires significant caveat.
Its four listed "authors", Timon Dias, Vincent van den Born, Frank Kasteel and Benjamin de Wolf all seem to be coming from some sort of military / policing background - and thus given to a platform that aspires to an objective presentation of criminality and its sources antagonistic to, where not outrightly designated the enemy of European civic union.


The site is performing a service in reporting on migrant rape crimes, a type of crime very very important to us and under-reported by the media to date; however, their purported objectivity fails to conceal a pandering to a prejudicial social classification that nevertheless remains salient despite the objectivist prejudice against discriminatory social classification - i.e. the classification female remains, irrespective of the prejudice against social classifications - in fact, emerges to impose itself as a category undeniably. And through the disingenuous objectivist premise, males, any males who are most "objectively" manly, are suitable to look after the interests of European union females:
Case in point - of the posts that Timon Dias has recently put up at the time of this writing, two of them are lauding the virtue and strength of black boxing champions, here and here, one post is some voodoo about a cloud that formed in the sky "miraculously" in the shape of Great Britain - "forming a sign from God for Brexit," and finally he put up a story about a police car having been burned in Amsterdam by migrants. So, we may guess that Dias is black, part black, perhaps otherwise colored, but at least "philo-black", i.e., not having European people's subjective and relative interests as empirically grounded systemic wholes, close to heart.
The other writers seem to be more coherently focused on reporting migrant crime in Europe, particularly as it comes by way of Islam. In pursuing these crime stories as an objective matter, emphasizing previously under-reported incidents of migrant rape, they can supply facts that counter the heretofore mainstream media's liberal prejudices against ethno-nationalism. Though "Old Continent" is the same as the legacy media in that it purports to be objective, it differs in its undeclared bias in this way of having a prejudicial eye on immigrant crime and particularly Islamic sourcing of that criminal behavior. Whereas the heretofore mainstream media has had a prejudicial eye against conservative reaction to liberal causes, such as problems perpetrated through immigration and Muslim people. This liberal prejudice and de-emphasis on the crimes aided and abetted by liberalism has left us acutely susceptible.
Thus, the site can be helpful to us for this "objective" angle in a few different ways. Firstly by directly providing us with factual events to help supply and support our own arguments and secondly their "objectivity" can help us indirectly to put together our arguments for ethnonationalism as a means of systemic accountability and protection - indirectly, for example, through their "objective" reporting on sources of "anti-Semitism" they can inadvertently call attention to Jewish culpability as Muslim "anti-Semitism" is "objectively" aired. That helps us, of course, because Jewish prejudice and culpability has been something that you cannot talk about in mainstream media as it has been under their sway, but the facts get out through a back door of "objectivity", despite that, albeit indirectly.
Nevertheless, while the site is helpful to us in providing factual episodes to supply argument against liberal and Jewish media bias, it remains incumbent upon the wise, upon the ethnonationalist, to put together an assessment of patterns from these factual reports, to overcome the pseudo-objectivity that Jews, right-wingers and liberals have enforced upon us, and to warrant necessary prejudicial, discriminatory social classification, to marshal these patterns in our relative interests by contrast to show the way to our salvation - warrant that ethno-national activists can take up in the cause of its implementation.
Thus, where I have not published information from enemy sources or sites with platforms markedly different form ours for the fact that they didactically reveal their prejudices, then I have done so because they are presenting information that is basically factual enough such that much spin cannot be applied to mislead our audience. This would be the case, for example, when I publish material, e.g., from NPR, Haaretz, the Jerusalem Post ..and where I reluctantly publish material from Russian Active Measures organs, RT and Sputnik.
Thus, I issue the caveat about this site, The Old Continent: Your Eye on Europe, that I cannot vouch that they are operating fundamentally in ethnonational interests, they seem rather to be operating as civic European unionists at best. At worst, and this is likely, they are of the counter-Jihadist mold. In fact, not only are they not likely to ask the "J.Q.", their kosherness is evident in their focus on "extreme" Islam, their pro-Geert Wilders articles, e.g., here and here (as opposed to our stance on Wilders); the site's apparent institutional sympathy, technical and informational backing, along with its verbal i.q. are still more kosher indication.
With that caveat, and given that Majority Rights will run information coming through sites with platforms a bit off, or even from opposing platforms, we might avail ourselves of facts that help our cause, where they supply them. Let's try this story for starters…
...with one more preliminary remark: note the glib and inappropriate caption to the inappropriate image placed with the article - does that reflect subjective and heartfelt relative concern?
A picture of a blatantly unrelated Swedish police car. But man, aren't they sweet

The Old Continent, Swedish migrant gang-rape: Court can't establish which suspect did what. So they all walk free, avoiding deportation", 15 June 2017:

On October 17, 2015, a woman in the Swedish town of Ludvika was raped outside of a restaurant in the center of town. The two men suspected of the crime were arrested on the 22nd of January 2016, followed a month later by a third man, suspected of aiding and abetting. All three of them were accused in court of rape. One of them confessed he was at the scene with the woman, but claimed that the other two were the ones to rape her.

They, in turn, said they were nowhere near the incident and didn't even know anything had happened.

The Falu District Court, however, found the woman's story to be very credible. Besides that, cigaret butts had been found on the site, which, according to the police, indicated hat the men had been present. The court, therefore, concluded that one of the men raped the woman, the other held her down and the third stood watch, or at the very least did nothing to prevent the crime. Consequently, all three of them would be sentenced for conspiring to jointly rape the woman. They received four years in prison, after which they were to be deported. They would also have to pay damages of 166.860 SEK (around €17.000) to the woman.

Prosecutor Sanna Gens chose to appeal the decision, seeking higher sentences. This backfired, when on appeal the defendants were acquitted entirely.

Although Court of Appeal agreed that the woman was forced into "sexual acts comparable to intercourse" and that the three men were on the scene with the woman, it did not follow District Court in concluding that this made them guilty of rape.

The case against the men was based heavily on the testimony of the victim. The Court of Appeal found that some elements of her story "appeared to be unclear and to some extent inconsistent with the other investigation."

Because it is unclear exactly which suspect did what, reasoned the Court of Appeal, none of the men ought to have been convicted and all three of them "should therefore have been acquitted of all charges" as the Court deliberated. So out went the four-year prison sentences and the deportation order.

One of the men, a 25-year-old living in Ludvika, even received 140.000 SEK (around €14.000) compensation for time spent in prison, while another claimed compensation for his 'suffering' at the hands of the Attorney General, as well as loss of earnings to the amount of 37.600 SEK (slightly over €3850). This has been rejected, however, on the grounds that he was evidently present at the crime scene.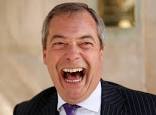 Backed by "Indian givers", playing both sides and shifting the focus..
One take on the British election results -
UKIP / the banker class…
"Gave you Brexit" then dissolved themselves into Labour to take away Theresa May's power to do anything about it..
..the objectivists told you that their invisible hand would work with you, naturally, to take care of Merkel's migration assault on native Europeans… then their invisible hand played the other side of populism to leverage withdrawal of motions to exit from the common EU economic market - and with it, to withdraw an effective Brexit - by having voters distracted with a focus on Labour as the "savior of social services"...as if Theresa May was going to take that away.
..it seems that similar as with Trump and the Republicans in the US, that elite cadres are infusing whichever moribund party with angles of populist narratives that they can play in order to manipulate the electorate.
New Observer, " Germany Spent €20 Billion on Invasion in 2016", 24 May 2017:

The German government in 2016 provided €9.3 billion euros ($10.4 billion) to its sixteen states for assisting nonwhite invaders pretending to be refugees and a further €11 billion euros on welfare handouts in Third World countries in failed efforts to halt the flow.

The figures are from a federal government report approved and published by Chancellor Merkel's cabinet on Wednesday.

A total of €5.5 billion was spent on invaders who were seeking asylum and were not yet recognized by the state. The funds spent within Germany also went towards an "integration package" that cost €2 billion, while €400 million was spent on shelter for "asylum seekers" and €350 million on "unaccompanied minors."

The state of North Rhine-Westphalia received the most funding (€1.2 billion), followed by Bavaria (€860 million) and Baden-Württemberg (€728 million)

The Federal Ministry of Finance announced that €11 billion were spent directly on "additional measures to fight the causes of forced migration and displacement."

These measures include welfare and handouts in African states, none of which has made the slightest impact on halting the sub-Saharan invasion of Europe.

In fact, if anything, it has speeded up the invasion, as the Africans see for themselves that the Europeans apparently have an endless flow of cash they can throw about—and white-provided cell phone technology allows them to tell their families back home how well they are living once in Europe.
New Observer, "Poland Tells EU: No, We Won't Take Your Fake Refugees", 22 May 2017:

The Polish government has told the European Union that they will not take in any of the "redistributed" nonwhites pretending to be refugees from Greece or Italy as that plan only aggravates the invasion problem and does not solve it.

Reacting to the EU's threat last week that Poland—and Hungary—would face unspecified sanctions unless they agreed to take part in the "redistribution" of the fake refugees arriving in Italy and Greece, Polish Justice Minister Mariusz Blaszczak told a news conference in Brussels that his country's "position is consistent and clear—we oppose relocation."

Speaking after a meeting of EU justice and interior ministers, Blaszczak said that the redistribution arrangement "does not only fail to solve the migration problem, it aggravates it. It encourages more waves of migrants from Africa and Asia to come, which also provides a big source of income for smugglers and people traffickers."

He went on to cite nonwhite terrorist attacks in France, Belgium, and Germany since late 2015 in which fake refugees had taken a leading role.

Red dots indicate terrorist attacks. While no red dots occur in Poland.

Under a plan agreed in 2015, the European Commission has demanded of EU member states that they all admit a quota from a total of 160,000 nonwhite invaders "stuck" in Italy and Greece.

Poland and Hungary alone have refused to admit any, citing security concerns and announcing their opposition to the mass Third World invasion of Europe.

Last week, the European Commission said it would decide next month on possible legal action against Poland and Hungary over the migration issue.

The process will likely end up in court and entail financial penalties in the form of the withdrawal of EU subsidies.
The poster's punchline reads "FPÖ—otherwise nothing will ever change." The FPÖ will also produce material mapping out the numerous false promises made by the SPÖ and ÖVP, and will concentrate on mapping its own major policies which include "zero tolerance of Islamism," the protection of women's rights, fighting welfare abuse, protectionism for Austrian workers, and the immediate "deportation of asylum seekers and criminal immigrants."

New Observer, "October Elections in Austria as Coalition Implodes", 17 May 2017:

The collapse of the ruling conservative-socialist Austrian coalition government has meant that Austria will have a snap general election on October 15—possibly opening the door to power for the anti-invasion Freedom Party (FPÖ).

The ruling coalition, made up of Chancellor Christian Kern's Social Democratic Party of Austria (SPÖ) and the Austrian People's Party (ÖVP) was supposed to govern until its term ran out in 2018.

However, the growth of the FPÖ—and the collapse of the SPÖ and ÖVP votes in last year's presidential elections, combined with internal fighting over leadership and policy toward the mass nonwhite fake refugee invasion, has finally caused the coalition to break apart.

The sudden resignation of ÖVP leader—and deputy chancellor—Reinhold Mitterlehner, from all his posts, brought the crisis to a head.

Mitterlehner complained that he was unable to continue because of infighting within his party, and therefore had no choice but to lay down his leadership and his deputy chancellorship.

The ÖVP moved quickly to replace him with the current foreign minister, the 30-year-old Sebastian Kurz, widely punted by the controlled media as a "dynamic" leader who could restore that party's fortunes.

Rather than try and carry on with the increasingly impossible coalition, Kurz however immediately called time on the coalition and announced that he would be withdrawing his party's support from the government.

The FPÖ is currently the single largest party with over 30 percent of the vote, but the presidential elections of last year saw its vote climb to 49 percent.

The chances are therefore extremely good that the FPÖ will emerge as the single largest party—and given recent developments, it may well consider a coalition government with the ÖVP.

[...]

The FPÖ campaign will start in Vienna on May 18, by which time 500,000 copies of the initial material will have been printed.
"France has already condemned boycotting Israel, and I have no intention of changing this position." - Emmanuel Macron

TheTower, "Party of French President Macron Boots Anti-Israel Candidate Over Anti-Semitic Tweets", 15 May 2017:

The party of newly installed French President Emmanuel Macron expelled a candidate for a parliamentary seat on Friday over anti-Semitic comments he made on social media, the Jewish Telegraphic Agency reported.

En Marche removed Christian Gerin, a journalist, from its ticket for next month's legislative elections after tweets he made were publicized by LICRA, a watchdog that exposes anti-Semitism and racism.

The tweets in question were posted between 2013 and last year. One tweet by Gerin asked, "When will there be a separation between CRIF and state?" CRIF is an umbrella organization representing the Jews of France. Its opponents say that CRIF wields too much influence in France.

Gerin characterized former Prime Minister Manuel Valls as "virulently Zionist, racist and an Islamophobe." He also advocated for the Boycott, Divestment, and Sanctions (BDS) campaign against Israel.

LICRA, which is one of the oldest civil rights organizations in France, characterized Gerins' tweets as having "clear anti-Semitic connotations."

A spokesman for En Marche, Laurence Haim, confirmed that Gerin was suspended over the tweets.

As interior minster and later prime minister in the previous Socialist government, Valls was vocal in expressing his opposition to anti-Semitism. In 2014, he said, "Criticism of Israel that is based on anti-Zionism — that's anti-Semitism today, this is the refuge of those who do not accept the State of Israel."

A year later he said in a Paris synagogue that the fight against anti-Semitism in France "must be renewed."

Macron also denounced boycotts of Israel during his campaign, deeming them anti-Semitic, The Jerusalem Post reported.

"The role of France is to conduct an independent and balanced policy that would guarantee a dialogue by all sides and the construction of peace," Macron said as he visited Lebanon in January. "France has already condemned boycotting Israel, and I have no intention of changing this position."

The Court of Cassation, France's highest court, ruled in October 2015 that the BDS campaign is a form of hate speech.

Brescia

Council of Canadian Citizens, "Brescia, Italy: Suicide of the Lioness?", 15 May 2017

Known as the Lioness of Italy for its resistance to the Austrian army in 1849 during the First War of Italian Independence, is the city of Brescia blindly building its own funeral pyre as it takes in thousands of African migrants on a daily basis? It has been argued by liberals and many Catholics that the city is a model of integration and that Italian "conviviality" can succeed where Anglo-Saxon multiculturalism and French assimilationism have failed.1 Indeed, Brescia supposedly offers a third way: "interculturality" involving face-to-face "dialogue" between different cultures.2 What this actually means in practice is difficult to decipher. In any case, such claims are dangerously optimistic and utopian, to say the least.

History

Before considering the current wave of (state aided) migration let us take a very brief look at the origins of the city and its experience during another period of large scale of migration: the Völkerwanderung. We will see that during and after the collapse of the Western Roman Empire in the 5th century AD, Germanic tribes settled in and around Brescia, as they did in many other parts of Italy, but that these warriors and their families were ultimately assimilated into the Roman population. It could be said that Brescia conquered its conquerors. But what of the current migrants? As one former mayor put it, Brescia is in effect a "frontier city." Can Africans and other non-Europeans arriving in such huge numbers also be assimilated? And, assuming for the sake of argument that they can be, how long will the process take and at what cost?

The Roman historian Livy wrote that Brescia, or Brixia as it was then called in Latin, had been the chief settlement of the Cenomanian Gauls who crossed the Alps and established themselves in Italy north of the River Po,3 which is thought to have been inhabited by the Ligurians, possibly a pre-Indo European population. In the period before and after the Second Punic War (218/201 BC), the Roman Republic defeated the Celtic tribes south of the River Po and founded colonies in the area. The Cenomanian Gauls north of the Po for their part were defeated in 197 BC and Romanisation gradually ensued. In 27 BC, Octavian Augustus granted Brixia, now a significant urban centre, the status of colonia civica augusta.

As the Western Roman Empire collapsed in the fifth century and in the centuries that followed, Brescia frequently found itself centre stage of the Völkerwanderung. In 402 AD the city was ravaged by the Ostrogoths under Alaric and in 451 it was besieged and sacked by Attila the Hun. In 496 Odoacer, the general who had deposed the last Roman Emperor in the West, Romulus August, was defeated and killed by the Ostrogoths under Theoderic who styled himself "King of the Goths and Romans." The Ostrogoths finally succumbed to a resurgent Byzantine Empire and Brescia fell in 562. But Brescia remained in Byzantine hands for just six years when another Germanic tribe, the Lombards, invaded Italy almost unopposed and established a Kingdom that lasted until the Frankish conquest of 774. As least as far as Brescia was concerned the barbarian incursions and migrations had now largely come to an end. What is striking about these arrivals is the ultimate assimilation of these conquering Germanic populations into the Roman population. The Lombards gradually abandoned their social customs and clothing and the use of their Germanic tongue was replaced by the neo-Latin vernacular of the local population.

African and Asian Invaders

National Geography and Academics call them the "New Italians"

It is estimated that less than 3% of those who cross the Mediterranean are actually fully-fledged refugees. In Brescia the situation is even worse with around 72% of the arrivals classified as illegals. And these figures refer to 2016 only. Few clandestini are ever deported and most drift into the black economy, try to reach northern Europe or end up in the criminal underworld. A truly monstrous situation has arisen which amounts to failure by the state to fulfill its fundamental duty of upholding the rule of law and defend its citizens. A whole industry has now grown up around migrants: lawyers, think tanks, hotel owners, landlords and liberal/catholic cooperatives providing accommodation for them. The costs are enormous. According to one report, in 2016 the system of "accoglienza" (welcoming) was costing the province of Brescia around 2 million Euro a month!

The phenomenon of migration from Africa began in the late 1980's but, to be fair, the much-maligned Berlusconi actually managed to get the situation under a degree of control thanks to his relations with Libya. Then came the chaos caused by the overthrow of Gaddafi and the civil war, the ousting of Berlusconi and a series of "technocrat" and liberal governments appointed by President Napolitano, a former communist who in 1956 backed the Soviet invasion of Hungary. Key figures in government circles are known globalists with connections to refugee organisations. Laura Boldrini, Speaker of the Chamber of Deputies, is a former spokesperson for the UNHCR in Rome and was editor of its magazine Rifiugiati (Refugees).

Now, in addition to this onslaught from Africa, Brescia already has a non-European population that makes up around 13% of its roughly 200,000 inhabitants, the biggest groups being North Africans, West Africans and South Asians.5 This is the one of highest in percentage terms in Italy and the real figure is without doubt higher because of illegal immigration and the figures do not include foreigners naturalised as Italian citizens. The vast majority are unskilled workers and their dependents. Foreigners suffer a disproportionately high rate of unemployment and it goes without saying that they make up the bulk of the prison population. The member of the Lombard Regional Council in charge of Security, Civil Protection and Immigration called Brescia "the capital of foreign crime" in Northern Italy.6 Brescia too has had its fair share of terror plots, foreign fighters and Islamists.

Political Climate

Italian opinion now reflects the divisions we see over much of the Western World between the globalist metropolitan establishment on the one side and "provincials" and defenders of the nation state on the other. Much of the media, academia, big business, the professions, the church, the school system and polite society generally are politically correct and anti-populist. The courts too have taken controversial decisions. In a town near Brescia recently, a member of Lega Nord, the northern separatist party critical of mass immigration, was fined for writing that certain cooperatives "profit from the traffic in illegal immigrants." The judge held that the statement was "discriminatory" as asylum seekers are given temporary leave to stay in the country and technically are not in Italy illegally!8 As public anger over the situation rises (see below) such cases are likely to mushroom in future. Comparisons have been drawn with medieval heresy trials as a nervous establishment seeks to criminalise beliefs contrary to prevailing liberal orthodoxy.

Africans demanding that Italians live up to the ideals of Freedom and Democracy first nurtured in Africa

However, when pressed on the issue one finds that even people within these milieus will privately express deep concern, especially about Islam. There may be self-censorship as well because opposition to mass immigration is considered provincial and low status. A survey of ten European countries conducted by Chatham House (hardly an evil populist hotbed) suggested that over half the population of those countries wanted a ban on Muslim immigration. The survey suggested that 69% of Italians have an unfavourable view of Muslims. Fortunately, two national newspapers Il Giornale and Libero Quotidiano and websites such as Tutti i Crimini degli Immigrati (All the Crimes of the Immigrants) do not hesitate to cover immigration related issues.

The liberal and liberal elements in the Catholic church in Italy have a curious belief they can succeed where so many others have failed. In autumn 2015 the liberal newspaper La Repubblica ran an article claiming that a school in downtown Brescia where the children are entirely foreign is an example of how Brescia is a "model" and that integration "works here."

Yet the journalist goes on to say that one reason that the school population is almost entirely non-Italian, and indeed largely non-European, is that Italian parents no longer send their children there because of the concentration of foreigners. Indeed, at times the teachers have to "educate" not only the kids but also the parents who hold regressive social attitudes in relation to activities such as mixed swimming classes. Even the journalist admits that sometimes it is "they," i.e. the foreigners, who create problems, citing a Nigerian parent who said that boys must be served by girls.

Liberals and immigrants protest against Italian "racists" in Brescia, 2010

We are told that time, patience and resources are required. But here we are speaking about relatively new arrivals. Other countries now face the failed integration of many adult second and third generation Muslims turning to traditionalism, fundamentalism and even terrorism. It is surely complacent to argue that such problems can be avoided by time, patience and resources. Is it not more realistic to admit a basic incompatibility of cultures? Italian progressives who pride themselves on their cosmopolitanism and openness actually seem to live in a national, or in the case of Brescia, provincial bubble, complacent in their belief that when it comes to integrating immigrants Italians do it better. They seem to have learned little or nothing from the experiences of other countries.

So far the Italian state so far has had no official policy of multiculturalism and does not engage in practices such as affirmative action. It is rare to find members of ethnic minorities working for the state as mass immigration is, compared to most other countries, a relatively recent phenomenon. Further, the country also enjoys relatively restrictive citizenship laws which also tends to exclude individuals of foreign origin from working for the state and voting in elections. The country has therefore also escaped the sort of scandals seen for example in UK where there have been cases of electoral fraud in South Asian communities in London10 and reports of a disproportionate number of misconduct proceedings against ethnic minority police officers.

That said, the Italian education system in particular suffers from liberal bias. History textbooks, for example, are heavily influenced by multiculturalist thinking, provide a vulgar Marxist interpretation of colonialism, push cultural relativism and fail to conduct any analysis of crimes committed by communist regimes. Classroom tasks and activities with a pro-immigration bias are commonplace.

But will Italy go down the same path as some other Western countries and loosen its nationality laws, introduce diversity quotas in the state and, in effect, discriminate against its indigenous population? Will its liberals also play the identity politics card and seek to buy support from enfranchised Africans and Asians? Or will Italy learn from mistakes of other countries now enjoying the bloody harvest of mass immigration that went too fast and too deep? Some of the things we see do not augur well as liberalism in Italy is slavishly enamoured with what it sees as more "advanced" multicultural societies.

There are, however, signs of resistance at a popular level. In August 2015 villagers in Collio near Brescia protested the arrival of migrants and in November 2016 200 residents of the town of Montichiari also near Brescia staged a week long protested outside a former barracks that was being transformed into a refuge centre for hundreds of asylum seekers. The rejection of the left's referendum proposals and the downfall of Matteo Renzi in December 2016 was arguably in part due the government's open door migrant policy.

One Sicilian Public Prosecutor has raised questions about possible connections between people traffickers and NGOs operating in the Mediterranean and even went so far as to say that some NGOs might have "interests in the manoeuvres of international speculation." But without evidence and without the resources to conduct further enquiries the Prosecutor has said that the investigation has suffered a setback. It was reported in the Italian press that on 3 May 2017 Prime Minister Gentiloni held a meeting with wealthy liberal philanthropist George Soros, a man who reportedly funds NGOs operating off the Libyan coast, to discuss "investments in Italy."

We shall see whether the prosecutor gets his resources. Until the next general election, expected to be held in 2018, and until perhaps we see a thorough going transformation of the political culture and collapse of liberal consensus, we can expect migrant numbers to swell still further as Brescia, like the West generally, continues to build its own funeral pyre.
Diversity Macth Frei, "France's Chief Rabbi urges Jews to work with Muslims against nationalists", 10 May 2017:

France's Chief Rabbi Haim Korsia has said that the country's Jewish community must seek cooperation with French Muslims against far-right political forces in the country, Israel Radio reported on Wednesday.

"It is very important that we work also with the Muslims against National Front," Korsia said, referring to the populist anti-immigration party led by defeated presidential candidate Marine Le Pen.

Le Pen lost the second round of elections at the beginning of the week to centrist Emmanuel Macron, who will be sworn in on Sunday. Le Pen, 48, had portrayed the ballot as a contest between the "globalists" represented by her rival — those in favor of open trade, immigration and shared sovereignty — and the "nationalists" who defend strong borders and national identities.

Korsia's comments came against a wider trend in which European Jewish and Muslim leaders are coordinating activities against anti-religious legislation in the continent. Arab religious leaders are also involved, including some from Saudi Arabia, the radio station said.

Among other efforts, Jewish and Muslim groups have held meetings and seminars in pursuit of an agreement on joint action against parliamentary motions banning ritual slaughter or religious symbols in public places. The talks have led some Muslim leaders to back action against Muslim attacks on Jews in Europe, the report said.

In Europe, the Jewish and Muslim slaughter customs have united opponents both from liberal circles who cite animal welfare as their main concern and right-wing nationalists who view the custom as foreign to their countries' cultures. Source

This is, of course, unsurprising, because, as I discussed the other day, the Jews created Islam as a weapon against Christians and are still using it as such to this day. Unfortunately, knowledge of this truth is confined to, most likely, a few thousand people in the world; at worst, a few hundred; at best, tens of thousands. Yet if we could successfully establish this idea in the public mind - that the Jews created Islam -, even just to the extent of making people aware of it as a "conspiracy theory", as everyone is now aware of the claims of 9/11 truthers or birthers, it could genuinely alter the world.

First of all, it could unravel Islam itself if Muslims realised they had fallen for a 1400-year-old Jewish con trick. Second, it would weaken Jewish domination of our societies if recognition spread that the Jews and Muslims were working together against us. Third, and perhaps this is fanciful, but could it even sow self-doubt among Jewry itself, since I'm sure very few Jews know the role their people played in fostering the emergence of Islam?

If the Counterjewhad movement were really interested in undermining Islam, there is no more effective means of doing it than spreading awareness of the fact that Jews created it in the first place. Muslim antisemitism would then self-detonate, potentially taking Islam down with it, or, at the very least, significantly weakening it. Of course they won't do that, however, because their primary interest is not weakening Islam but promoting the interests of Jewry and it is not in the interests of Jewry to be known as the authors of this monster.

Please help disseminate the meme that "Jews created Islam" on forums and comment sections you participate in. Use those exact words and link to the Hagarism post with those words. Because of the way search-engine algorithms work, this makes it much more likely that when someone types those words into Google, the Hagarism post will come up.