Majorityrights News > Category: White Genocide Project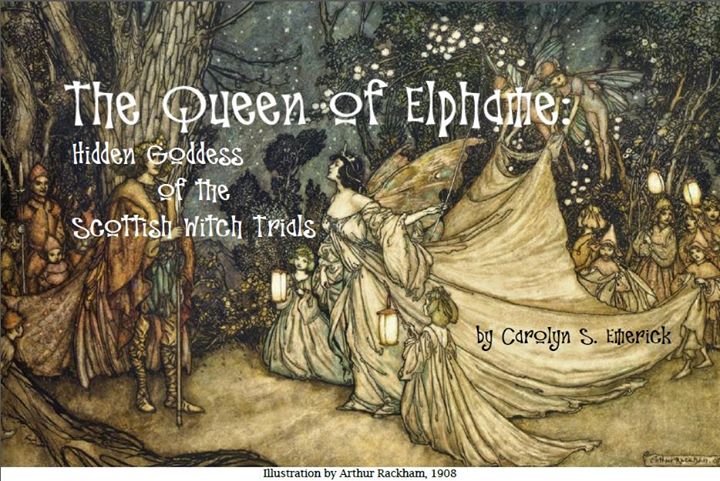 Unfortunately, this conversation is pretty good, intelligent: featuring Carolyn Emerick talking with Tara McCarthy and her weekly panel. While the platform is dubious, they are generating worthwhile feedback. Take what you like and leave the nonsense - e.g. the convenient-for YKW, pro-Trump, anti-"left" position. ..what's-his-name's thing about the Beatles only being popular because they were "a C.I.A. front", whatever, right wingers.
It is to be appreciated - a good take-away in contrast to their standard fare - that Emerick uses the word "liberal" to describe our antagonists.
What it's like to argue with a bracket and why 'American founding fathers constitutionalism' is too complicated and flawed a premise to defend White nationalism.
When asked why she wanted to exclude certain people from White Nations…
Tara experiences what it's like to argue with a virulent bracket and why defending White America (let alone White Nations generally, of course) on the basis of the U.S. Constitution, founding fathers, exceptionalism, etc., is not the best angle.
If you mean to defend White Nationalism, defend White Nationalism, not American Nationalism of the Founding fathers, their constitution and not I.Q., as Tara does. The intentions of the founding fathers, what their text say, matters of I.Q. and the accomplishments (or lack of certain kinds of misdeeds) of White Nations can provide rebuts to fallacious counter arguments, but are not effective as a premisary thesis for defending White Nationalism.
MR's platform takes rather a premise of deep systemic, pervasive ecology and biodiversity ... to be deliberately coordinated among human and pervasive ecology; and to be distinguished from Hitler's 'ecology' which was more like Darwinism and absent the sufficient human and humane aspect of praxis.
Perhaps we should let Tara find out the hard way - she has been warned (as Mancinblack noted). There are reasons to be critical of her: she has associated with some pretty bracketed individuals, such as the guy promoting the Jewish alternative payment set up (I'll find the link a little later); in addition to going along with the fundamentally right wing and Jewish aligned platform that is the Alternative Right.
Millennial Woes Talks to Mike Isaacson, 24 Dec 2017:
Mike Isaacs: So, yeah, so the point is that ultimately, the issue is not a matter of ethnicity or nationality, the issue is that we have a social system, an economic system that perpetuates this kind of continued defamation of anyone who isn't of the ruling class.
Millennial Woes: Ah, well, or you could say that it's to do with rich Jews, ah..
Mike Isaacs:...n-no ... It's rich, it's rich like uh rich goyim too.
Millennial Woes: Goyim!?!
Mike Isaacs: Uh, yeah, uh, yeah that is the word I used. It is an easy way to say 'non-Jew.' Uhm, that was your Christmas present I guess, I don't know…
And of course what Isaacson is saying is true - the problem is rich goyim as well - and in their case, they deserve that title when they are complicit with selling out their ethnic genetic interests.
The problem is that neither side is allowing for a White Left, its steady ethno nationalist perspective - which would provide not only a steady perspective on the antagonism of the YKW, but a steady perspective on susceptibilities to elite betrayal.
A fundamental problem with MW is that while he does well in assembling pre-manufactured components, it is his wont therefore, he's accepted, in fact has insisted upon, the terminological schematic that he's been handed to assemble .. and it has been provided by the YKW to allow them a back door.
That aside for the moment, he's conducted a 'Millenniyule' of sixty some odd intelligent and informative conversations with people concerned for ethnonationalism in one way or another - unfortunately, with the Alt-Right brand, but we'll be advancing our more sound platform in days to come…
We'll be addressing these matters, but lets first give credit where credit is due - this was one of the better moments:
MW(42:00): That's interesting. Why is that you are against Israel?

Mike Isaacs: That' primarily because I'm an anarchist, so I'm against all states.

MW: I imagine the Jews in Israel wouldn't like you very much.

Mike Isaacs: Well there are anti-Zionist Jews who grew up there; and that's their country right now; and also I don't like ethnostates, in particular.

I think the Palestinian people deserve the right to happiness, a fulfilling life, freedom without persecution.

MW: Yeah, you know, it's too bad for the Palestinians really, I have no position on this one way or the other. It's not my problem, really.

Mike Isaacs: That's so easy to say…like at the end of the day, that fact that Palestinians are in captivity means just like your goverment is in alliance with the Israelis to keep them that way so, if they can like..

MW: Oh, well I'd rather we didn't ...

Mike Isaacs: You help the system to make money. This is how the system operates. They expect us to turn a blind eye to other people's problems.

MW: Hold on a minute. You and I are in agreement here. I don't want us to be sending any money to Israel. With their high I.Q. they should be able to deal with this themselves, make money and all the rest of it… so I don't think there is a need for us to be sending aid money to them. You know, I agree with you, so I don't like being implicated, or my people being implicated in these things.

Mike Isaacs: It's not about implicating your people. This is what I'm trying to get the point across with.. it's that your people are actively harmed. ..because your people are ultimately in a position, and when I say your people, I mean working class people…

MW: I'm not working class, but anyway, go on…


Mike Isaacs: Ok, but anyway, the common people, of Britain, they are ultimately at the mercy of the people who rule them .. the politicians who are in the pockets of big financiers…and big executives.. uhm, and those people continually profit from the bondage of the Palestinian people. The British weapons industry makes money by virtue of this foreign aid going to Israel then coming back in the form of weapons purchase. The Unites States is even more so…The United States is a huge funder not only of Israel but also of Egypt…

MW: I must say, I am delighted that we've found something that we can agree on, Mike, this is really nice…I totally share your views on this…

Mike Isaacs: So, yeah, so the point is that ultimately, the issue is not a matter of ethnicity or nationality, the issue that we have a social system, an economic system that perpetuates this kind of continued defamation of anyone who isn't of the ruling class.


MW: Ah, well, or you could say that it's to do with rich Jews, ah..

Mike Isaacs...n-no…It's rich, it's rich like uh rich goyim too. MW: Goyim!?!

Mike Isaacs: uh, yeah, uh, yeah that is the word I used. It is an easy way to say 'non-Jew.'
...Uhm, that was your Christmas present I guess, I don't know…
"Aspen Institute": (((Panel discusses))) Active Measures
The Alt-Right is discussed in minute 14:45:
Evelyn Farkas: Former Assistant Secretary of Defense for Russia, Ukraine and Eurasia: 14:45: It drives me crazy when Former Director Comey says that the Russians are coming back. To your point, they never left. I mean they're still here, they have all that information, they're in our cyber- and in our information-sphere.

Ned Price: And its broader than just Wikileaks and the overt or semi overt organs of the Russian government. I think one thing we noticed even after the election; you take the sort of trending story in Alt-Right or so-called Alt-Right circles: [example] hashtag #Syriahoax started in Russia and somehow make their way to the United States and started trending in some of the same circles that are collectively known as the Alt-Right. And I think the linkage between the two is not something we fully understand; how something jumps across he Atlantic like that and tends to land with the same group of people after originating in pro-Russia circles.
Now we need a non-Jewish panel discussing Israeli and Jewish influence over the American electorate - lol.
..in fact, there are some questions toward the end that bear upon that -
Charlie D. from Duke Law: 52:00: Would it help if we broadened the discussion about all foreign nations who are trying to influence our campaigns?

Panel averts the question -

Ned Price: 52:19: I would start with the proposition that it's natural for governments to have policy preferences. Clearly I would suspect lots of the NATO member countries were made uncomfortable listening to Donald Trump during the campaign speak of NATO being obsolete. I think that the issue is that in today's environment there has been attempt at criminalization on policy preferences on the part of foreign capitals. But I think we have to remember is a far cry from a NATO country, you know, privately rooting for Hillary Clinton and a strategic adversary getting involved in our election with Active Measures, covert influence, social media, you name it.

Julia Ioffe: They weren't probing and scanning our election infrastructure, yeah.

Audience Member: Have any of you considered the business role of the president and Russia; because he has, right now, no one will lend him money in New York City, no one will do business with him in New York City. He owes a great deal of money. Where does he get the money? There are a lot of rumors that he gets it from Russia. Have any of your explored any of that?

Julia Ioffe: 53:48: Both of his sons said that he (Trump) gets most of his money from them (Russia) ...and its not a crazy proposition either that if he's doing real estate in New York and Florida ...and guess where (((Russians))) who want to park their money outside of Russia, guess where they want to buy real estate? - (((New York and Florida))).
Chapo Trap House on How Richard Spencer Plays the Liberal Media, 14 June 2017:

Matt Christman

Angela Nagle (7:53): They think (also) that women making the completely voluntary choice to have children with a non-White man is White genocide (laughs) you know, it's just so ridiculous, I mean…

Matt Christman (8:05): interjecting sarcastically: Ah, excuse me, but, "cultural Marxism" much? Frankfurt School?

Angela Nagle (8:10): Laughs uproariously

Matt Christman (8:14): "It's not of their own volition."

Angela Nagle (8:14): laughing

Matt Christman (8:15): Porn! Jewish produced porn has brainwashed them into thinking that big dicks are more pleasurable to have sex with.

Angela Nagle (8:22): Continues to laugh in approval of the sarcasm.

Matt Christman (8:24): They literally believe that by the way.
It has always been theoretically uncomfortable when White advocates white knight or try to counter "the misogyny" of White advocacy on behalf of White mudsharks by suggesting that they are sheerly brainwashed by cultural Marxsim.
I have tended to lay off these arguments as I believe there is truth to cultural coercion and veritable psy-ops of cultural Marxism and demoralization through Jewish porn; and it is a help to take a step away from completely deterministic, objectivist arguments; better still, as opposed to the White genders blaming one another, to look critically at Jews, who have been egregiously critical of us and divisive of White men and women. These angles are true enough to consider along with being helpful to take the pressure off of gender antipathy and to put the social realm and culture (by which I mean rule structured practices) into play.
However, the cultural Marxism angle has always been insufficiently explanatory when dealing with "voluntary" miscegenation and White genocide. The little discourse above provides occasion for correction.
Angela Nagle might believe that outbreeding is not killing European genotypes; here White advocates haven't done that bad in showing that it (coercion that suppresses breeding of a race) can meet with the UN definition of genocide.
Matt Christman might think that all White advocates believe miscegenation and outbreeding is only a result of brainwashing; and maybe some do. But his and Angela Nagle's mockery exposes a puerility and weakness of their own argument, which calls for exploitation through the added sophistication of the hermeneutic circle.
White females, as any females, do have base drives that can incite genetic competition, miscegenation, incline toward strong black men with big weenies (though even I, in my distaste and disrespect for blacks on the whole, would not reduce miscegenation to only these causes) an inclination that can be activated under certain circumstances - particularly by pandering to them in atavistic circumstances such as the disorder of modernity. However, for a self proclaimed leftist, Nagle is making a surprisingly reductionist, liberal, right wing argument in saying "it's completely voluntary." There are definitely cultural rule structures that are encouraging and promoting it; even more significantly, there are heavy taboos against criticizing it; literal laws against taking critical and opposing stances against it. These are cultural/ political violations of even the most reasonable and natural extent for mature White men (and women) to protect their kind.
This would be a part of the pleasure pain matrix that Matt Christman invokes. As White men overcome their right wing reactionary position and adopt the reality of social construction and the hermeneutic circle, they will not have to accept the "way it is-ness" of Matt Christman's "white knighting" on behalf of mudsharks (likely overcompensating pandering for the fact that he is ugly - about as ugly as the typical black woman - and desperate to be in the good graces of Jews, if not part Jewish himself).
But as we step into hermeneutics, we move beyond the tropism of the high contrast porn episode of the gargantuan black weenie and the White woman. But first, porn does some corrective favor in the sense that it is compelled to show that we White men can be quite well hung - so, if that's what a woman feels she needs. Finally, porn does not tend to reveal the fact that blacks are not necessarily heavy hung; I don't need to belabor this point here, except for the fact that their Not having a big weenie does not suddenly make them OK to intermarry with by our estimation. And as a very fundamental point, we are not discriminating against White guys with big Weenies.
Our kind was averse to blacks as children, before sexuality was even an issue, let alone weenies. After that it was the presumtuousness, arrogance, hyper-assertiveness, aggression, brutal antagonism and violence against Whites. Things that the puerile might find titillating, perhaps puerile girls, but not us. Along the way, we noticed subtleties of our female co-evolutionaries which we found compelling; and the physicality of blacks generally displeasing by contrast, let alone their behavior and the fall-out of their way of life.
We did not expect that we would be blamed for everything and told we owe them everything, including those we might hope to be our wives and daughters. We never could have imagined that we would be expected to accept this in servitude. We thought others would naturally think as we do, and though some naive adults thought it was a good idea to integrate us with blacks, when we got old enough, that we would join the rest of normal Whites who want to get away from them and be with Whites.
That didn't happen in any articulate way. And we have to confront not only the fact of cultural Marxism, but that our enemies are playing the objectivist angle where it works against us - heavily now that they've hoodwinked the Alt Right and other large tracts of popular culture to argue against PC and "the left."
We have to confront the fact of thrownness, that our group co-evolutionaries can miscegenate, but by the same token, thrownness, we are thereupon able to invoke and collaborate on cultural rule structures; it is not something that we have to accept as just the way it is, merely a voluntary choice that owes nothing to the tens of thousands of years of evolutionary struggle that went into our differentiation; along with its hundreds and thousands of years of social capital.
Even if they argue that some black guy might provide a more pleasurable moment and episode than some White guy, might be more confident (and coherent of identity, in part as a Jewish backed thug coalition) in the Jewish provoked disorder of modernity, where the rule structure of our guard and classificatory boundary is down, we can easily counter that plenty of us White guys are going to provide not only quite fine moments, but as we rebuild our full class, a far more pleasurable and satisfying way of life than the blacks manage.
With that, rather than mocking and laughing at the servitude of black interests that has been imposed upon White men, we will be having the last laugh as we send miscegenators and their half cast broods to live with blacks and the way of life that they create. They will either accept that or the recognition that they are indeed the supremacists and slave masters who need to be overturned by any means necessary. Do you know Angela and Matt, a White guy might not want to be a slave, paying for the babies of the mudsharks who destroy the genome bestowed them through tens of thousand of years of struggle, might just find a White woman's face and skin color more appealing, a European's way of life more pleasurable.
Angela Nagle claims to be open to talking to people who are dealing in topics forbidden by PC. We have offered to talk to her and that remains a standing invitation.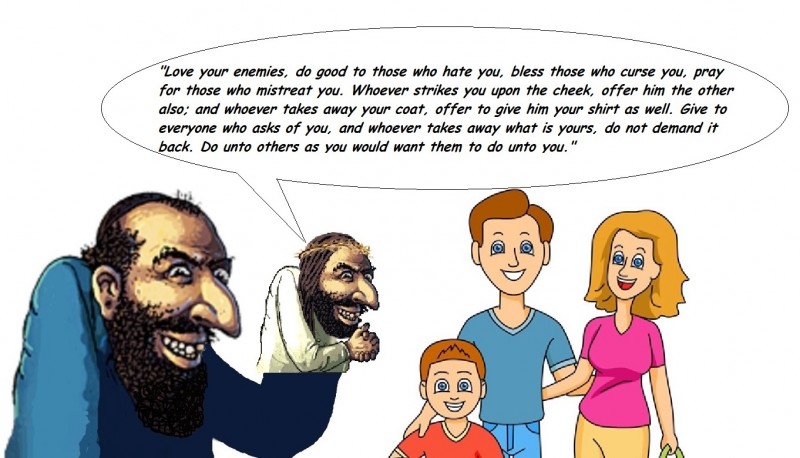 What could possibly go wrong?
Respect the flag that so many Americans died for -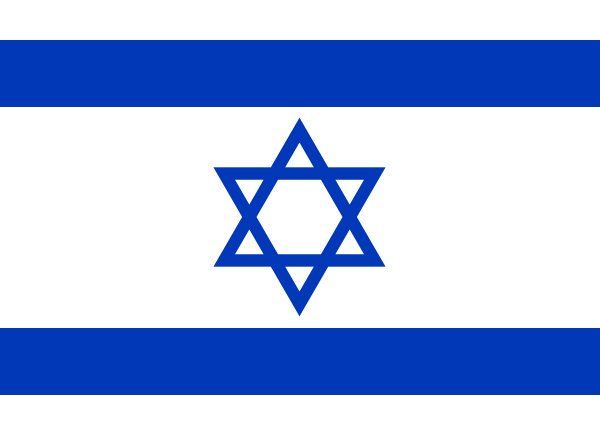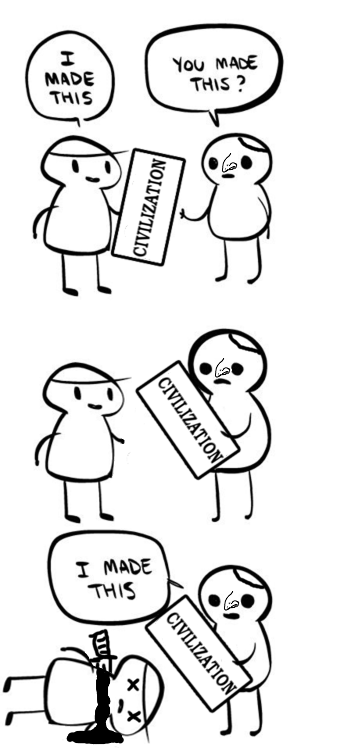 In Tanstaafl's latest theoretical fail:
The White Race and its Discontents:
He proffers:
1) "A civilization and its culture are racial constructs – the bottom up, grass-roots instincts of the masses largely modulated and moderated by the elite."
This is a desperate and lame attempt to ignore the better understanding of social consructionism that I have had to explain time and again, because right wingers cannot adjust to the fact that they are reacting to a misrepresentation of the term.
They refuse to deploy the exercise of trying the word "mere" before "social construct" and observing that if you need that word, then it is Cartesian and not a concept that you would apply to something substantive like race.
The White race as a social construct - not merely, but substantively - already IS from the ground up and that, as a social construct, is a MUCH better way to look at it than the way that Tanstaafl says is THE way to look at the matter, i.e., that "civilization and culture are racial constructs" - that doesn't even make logical sense (coming from a man who accused me of having poor logic): If he is emphasizing, as he does, the causal and deterministic aspect of our inheritance then why call it a "racial construct"? ..call it a byproduct, perhaps..
But he won't go with a proper understanding of social constructionism because he is beholden to his reactionary audience.
It is better to allow for our individual agency and contributions by talking in terms of social construct - it emphasizes our social responsibility, interdependence, degree of independence and most importantly, our people as central outlook and framework, not our subhuman nature.
Tanstaafl does not do this because he continually tries to suck Hitler to life again, desperately trying to make his subhuman ideology relevant again.
Social constructionism, properly understood, not only begins with the proper outlook, from our people, but does so in such a way that already begins with instinct and unconscious doings - we talk in terms of the agentive capacity to attribute how things count when they are on the more causative side of the spectrum. But they are never, mere constructs.
2) To illustrate how it is that Tanstaafl can't get over his wish to try to redeem Hitler and make him relevant again: in the context of Trump's speech in Poland, Tan tries the old, "they're going to call you a Nazi anyway."
No they aren't - especially not if you apply agency as a social constructionist. It's easier as a Pole, perhaps, to say I/we had nothing to do with Nazism; but it is not that hard for subsequent generations of Germans to reject the attribution of Nazism either.
3) In another example of how he wants to apply natural causality and tie our hands to passivity in regard to how the Jews say things count, Tan cites the infamous Susan Sontag quote - "White people are the cancer of the earth" - in its full context; relishing the opportunity to attack one of my most cherished observations on behalf of our European people - i.e. that the Hippies were about midtdasein, Being amidst our people for White males as opposed to say, the endless war mongering of Hitler or the corporations and their draft into Vietnam - by saying that Sontag was endorsing the "freak-out" in order to promote sheer insubordination to older generations.
Well, that is how (((Sontag))) might try to say the hippies counted, that is NOT how we should say they counted. For us the rebellion of midtdasein against sheer war mongering could not have been a more relevant and authentic motive.