Majorityrights News > Category: White Genocide: America
This Vox article concludes:
What we don't know

The shooter's motive
A safe bet is that the shooter's motive was rather an incoherent motive of broad revenge against societal incoherence and therefore lack of accountability, agency and warrant that socially delimited human ecologies would otherwise afford.
VOX, Marjory Stoneman Douglas High School shooting in Florida: what we know:

At least 17 people are dead. The 19-year-old suspect is in custody.


Parents wait for news after a shooting at Marjory Stoneman Douglas High School in Parkland, Florida. Joel Auerbach

A shooting at Marjory Stoneman Douglas High School in Parkland, Florida, has left at least 17 people dead. Students and adults are among the victims.

A 19-year-old male suspect, Nikolas Cruz, has been charged with 17 counts of premeditated murder. Cruz, a former student at Stoneman Douglas, took an Uber to the school Wednesday afternoon. He was armed with an AR-15 rifle, law enforcement officials said, which he used to carry out his rampage. He fled the scene on foot, blending in with the rush of students pouring from the building. The massacre unfolded in less than 10 minutes, according to the timeline released by the Broward County Sheriff's office.

"That should not happen in Parkland. It should not happen anywhere in this country," Broward County Public Schools superintendent Robert Runcie said on Wednesday night. "We have got to find a way for this to stop."

The investigation is still in its early stages. Details could change with more information. Here's what we know — and don't.

What we know

- Around 2:30 pm on Wednesday, just before class dismissal, the fire alarm went off, and shooting began. A law enforcement official told told CBS News it was believed the suspect pulled the fire alarm before the shooting rampage.

- At least 17 people were killed in the school shooting. At least 14 others were wounded, with five individuals sustaining life-threatening injuries. Teenagers and adults are among the victims, according to the Broward County Sheriff's Office.

- The victims we know of so far: Jaime Guttenberg, Martin Duque, Alyssa Alhadeff, Aaron Feis, Gina Montalto, Nicholas Dworet, Luke Hoyer, Carmen Schentrup, Meadow Pollack, Joaquin Oliver, Alaina Petty, Cara Loughran, Helena Ramsey, Alex Schachter, Chris Hixon, Scott Beigel, and Peter Wang. The Miami Herald has the full list with photos and more information.

- The lone suspect is 19-year-old Nikolas Cruz, according to the Broward County Sheriff's Office. He was taken into custody off school property about an hour after the shooting, the sheriff said.

- Cruz confessed to the shooting, according to a sheriff's report. He's been charged with 17 counts of premeditated murder.
Click image to hear Roper Report: Kawczynski comes on min. 30:00

Part of the tragedy of right wingers, besides going by and espousing misleading maps, is that they can indeed by very intelligent and spot on in many crucial ways as well. "Grandpa Lampshade" - one of two podcsaters that I'm sampling here form the Right Wing, "Radio Aryan Network" - has many of the characteristic right wing foibles: a Christian; he's supposedly wise to the J.Q., but "Trump is alright"; probably espouses a ridiculous level of concern about the homos that he'd have to go far out of his way as a straight White man to find and who knows why he would care so much about them where they are because they aren't competing for his women anyway. On the other hand, some of his observations are surprisingly refreshing by contrast: In his show, "Nowhere to Run" Grandpa Lampshade talks about how "I knew that when they put those housing projects in the middle of nowhere that it had to be goverment sponsored housing for black people; and so it came to pass - out in the country (where it was peaceful, where there were no blacks) they brought a bunch of blacks and the area started having criminal problems." In the same show he calls the bluff of liberal American feminists, saying "you think we're afraid of your free sexuality? You're damn right, it's like a fire outside of a fireplace; whereas it can be an element that saves you're life with some sort of limiting condition or structuring around it; outside of that it can burn everything down, and the first person to burn is usually the closest to it - the girl/woman."

It can be tragic to be at odds with them. Nevertheless, while holding some dubious beliefs, some of their Christian members, like Billy Roper, will Not come out shooting secular Whites first and foremost. Racial self defense and coordinating on that basis is an overriding matter for him, as it is for us:

In this episode of "The Roper Report", Billy highlights our argument about Mike Enoch's (((heritage))) and the inappropriateness of Enoch being a prominent representative and exponent of White advocacy. That talk can be found beginning in minute 27:30; and shortly thereafter, beginning in minute 30:30, he interviews Tom Kawczynski (not to be confused with "the unibomber", Ted Kaczynsk lol).

Along with promotion of his own PLE (Pioneer Little Europe) in the Ozark Mountains, Billy interviews a rising star in White Nationalism, Tom Kawczynski, founder of "The New Albion Ethnostate" movement, a PLE project for Northern Maine. Tom is using that platform to spearhead a broader initiative to promote explicit White self defense, particularly by this kind of White ethnostatism and its coordination.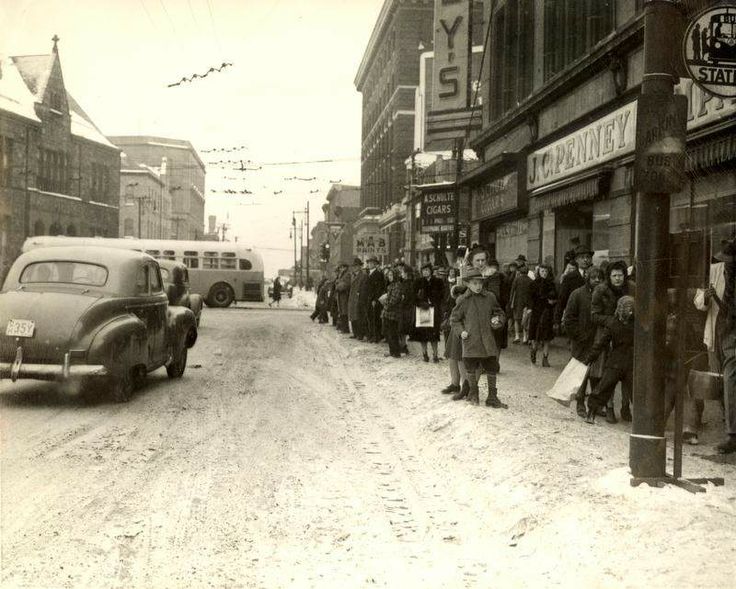 By 1940, Camden was 90 percent White and absolutely thriving.
Let's take the bus to the library for a reading of "Leaves of Grass", maybe Lovecraft, to contemplate what they all died for.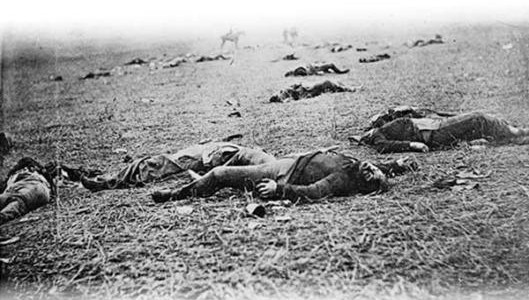 The Leaves of Grass
Keith Alexander once quoted one of the first black mayors of a major American city as predicting that Camden, New Jersey, foreshadowed America's future. That mayor was speaking as a "progressive", of course, predicting bright things, not the irony of his statement.
A Racial Lesson for Western Civilization: Built in 1905 when Camden was 100% White, the Carnegie Library Lays in Ruins in now 96% Non-White Camden

PK Note: Check out the latest Paul Kersey at VDare—thing is, we're supposed to believe this Black Panther black power fantasy.

What becomes of White civilization - western civilization - when White people abandon what their ancestors created?

Inside the roofless Camden branch of

Carnegie Libraries, trees grow among the ruins…

Camden, New Jersey tells us the tragic lesson, where a tree growing inside a long-abandoned library is symbolic of the desolation of western civilization once non-whites inherit what they had no hand in building.

What they are incapable of maintaining.

The roof is gone on the Carnegie Library in now 96% non-white Camden.

In 2018, Camden is nearly 96 percent non-white (49% Hispanic/ 42% black), requiring hundreds of millions of loans, grants, and aid from the taxpayers of New Jersey over the past decades to pay for services, employees, and infrastructure fixes the almost entirely non-white tax-base of the city can't provide.

In 1900, the city was almost 100 percent White, a growing metropolis and a vital contributor to the American economy with an innovative business sector burgeoning. By 1940, Camden was 90 percent White and absolutely thriving.

Camden chapter of

Carnegie Libraries

But as the demographics slowly shifted, and White people abandoned the city, the quality of life regressed to the black (and brown) mean.

What better illustrates the demise of White civilization in Camden then the Camden Free Library Building, built in 1905 when the city was nearly 100 percent White? Andrew Carnegie donated $100,000 for the library, to help provide continued education and a citadel of knowledge to the individual White people who would collectively make Camden on of America's most important industrial cities:

The Library Committee of City Council, on February 24th, adopted a resolution presented by Councilman Charles Ellis, formally accepting Andrew Carnegie's offer of $100,000 for a public library in Camden. On April 28, 1903 the Free Library Trustees recommended the purchase of the Dialogue property, at Broadway and Line Street, 80 x 1600 feet, for the new Carnegie Library. The sum asked was $15,0900 and on November 4, 1903 the property was obtained for that sum.

Carnegie Library, 1914

A competition for the design of the new library was held, with several local architects, including Arthur Truscott, submitting designs. Coming in first place in this contest was the firm of Hale & Morse. Hale and Morse represented the partnership of architects ordinarily not associated with Philadelphia: Herbert D. Hale and Henry G. Morse, both of whom were better known in Boston and New York. Nonetheless, for a period in the early twentieth century the firm established an office in the Drexel Building in Philadelphia, and their projects, reported by the Philadelphia Real Estate Record and Builders Guide included several residential operations.

Camden Free Library Building, built with money donated by Andrew Carnegie, Broadway and Line Street, opened to the public on June 27, 1905. 7,000 books were on the shelves. The cost of the building was about $86,000. Carnegie's donation eventually came to $120,000. It was Carnegie's belief that universities and libraries were the most worthwhile areas to give donations, and he made major donations to over 2500 libraries across the country. The firm of J.E. and A.L Pennock built the two-storied, neoclassical library. It was finished with a pedimented entrance portico on the west façade. When there were no funds left to purchase furniture for the library, Andrew Carnegie donated a supplementary $20,000. The was housed at its original site for eighty-one years. In 1986, the library was set up in a larger building, leaving the original Camden Free Public Library empty. The building was placed on the National Register of Historic Places in October of 1992, and still stands as a symbol of the City of Camden as well as a symbol of the generosity of Andrew Carnegie.

Sadly in the years between 1986 and 2004 the Carnegie Library stood as a symbol of much that was wrong with Camden- physical decay, political inertia, and an indifference to both the heritage of the past and the need to instill a love of books and learning in Camden's children. A few interested parties attempted to get government help in preserving the building, but met with little success.

Walt Whitman at his last residence, in Camden

When the Camden Free Library Building (also known as the Carnegie Library) was built in 1905, Camden was nearly 100 percent White. Designed to provide a sanctuary for conversing with the great White wordsmiths of the past, who in death still had much to tell the living through their tomes, the Carnegie Library was precious gift for posterity. For the benefit of not just maintaining, but advancing White civilization.

Today, in less than four percent White Camden, the building is abandoned, though on the ornate facade the names of great White authors (Chaucer, Irving, and Hawthorne) are inscribed, a visible reminder for the city's almost entirely non-White population of just who the Carnegie Library was built for and whom was expected to help grow the community for centuries to come.

But in the span of a century, Camden went from nearly 100 percent white to, in 2018, almost less than four percent White.

Buildings, especially those built long ago, have a way of speaking for the dead.

Built when White people were not just optimistic about their future (and their posterities), but desirous to advance western civilization, the Carnegie Library in 2018 is derelict and in ruin, a visible reminder of the true theme running through H.P. Lovecraft's horror fiction; the consequences of racial degeneracy, amalgamation, and, worse, the inability of those watching it all unfold to confront the evil.

Reminders of the civilization White people long ago built in Camden are still visible, though the ruin, decay and their degradation is a visible indication of what happens to western civilization in the hands of non-whites.

In now 96% non-white Camden, America's future as White people become a racial minority are on full display.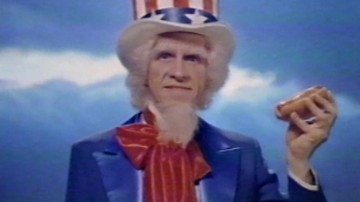 Television: Answering to an even higher authority.
[backing vocals Tina Turner & The Ikettes]
I am gross and perverted
I'm obsessed 'n deranged
I have existed for years
But very little has changed
I'm the tool of the Government
And industry too
For I am destined to rule
And regulate you
I may be vile and pernicious
But you can't look away
I make you think I'm delicious
With the stuff that I say
I'm the best you can get
Have you guessed me yet?
I'm the slime oozin' out
From your TV set
You will obey me while I lead you
And eat the garbage that I feed you
Until the day that we don't need you
Don't go for help . . . no one will heed you
Your mind is totally controlled
It has been stuffed into my mold
And you will do as you are told
Until the rights to you are sold
That's right, folks . . .
Don't touch that dial
Well, I am the slime from your video
Oozin' along on your livin' room floor
I am the slime from your video
Can't stop the slime, people, lookit me go
I am the slime from your video
Oozin' along on your livin' room floor
I am the slime from your video
Can't stop the slime, people, lookit me go
- Frank Zappa, "I'm The Slime"
TV: postmortem on passivity induced runaway destruction, including speculation on zombie effects despite the new dawn of interactive media. It's being a retrospective gives me an excuse to post this older show which I've only seen today for the first time. It's funny as hell. Charlie Brooker is clever. I don't vouch for his politics, am unfamiliar with that.
But as we say goodbye to the hegemonic days of television and the passive acceptance of its audiences of a world they could not interact with nor hope to change, it is worthwhile to take another look back on the days of how the Televitz shaped and manipulated our attention; and to speculate on some of its lingering effects, both on runaway systems in a world unchallenged, and its parallel tropisms in the computer screen, exponentially better though it is in the choice and interaction the mechanisms attached may provide…
"How Television Ruined Your Life"
Parts 1-6, BBC production, 2012, under Youtube license: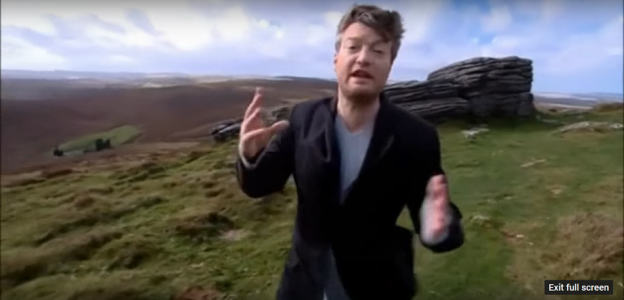 What it's like to argue with a bracket and why 'American founding fathers constitutionalism' is too complicated and flawed a premise to defend White nationalism.
When asked why she wanted to exclude certain people from White Nations…
Tara experiences what it's like to argue with a virulent bracket and why defending White America (let alone White Nations generally, of course) on the basis of the U.S. Constitution, founding fathers, exceptionalism, etc., is not the best angle.
If you mean to defend White Nationalism, defend White Nationalism, not American Nationalism of the Founding fathers, their constitution and not I.Q., as Tara does. The intentions of the founding fathers, what their text say, matters of I.Q. and the accomplishments (or lack of certain kinds of misdeeds) of White Nations can provide rebuts to fallacious counter arguments, but are not effective as a premisary thesis for defending White Nationalism.
MR's platform takes rather a premise of deep systemic, pervasive ecology and biodiversity ... to be deliberately coordinated among human and pervasive ecology; and to be distinguished from Hitler's 'ecology' which was more like Darwinism and absent the sufficient human and humane aspect of praxis.
Perhaps we should let Tara find out the hard way - she has been warned (as Mancinblack noted). There are reasons to be critical of her: she has associated with some pretty bracketed individuals, such as the guy promoting the Jewish alternative payment set up (I'll find the link a little later); in addition to going along with the fundamentally right wing and Jewish aligned platform that is the Alternative Right.
According to Wolff book: Trump was shocked by presidential victory. He had run with anticipation of a loss to Hillary based on her "fake" media support which he could parlay into a "real" media empire by contrast; Bannon warned presidential victory would spotlight Trump's Russian money laundering; Melania cried in stress over "botched plan gone right" which actually landed the presidency for Donald.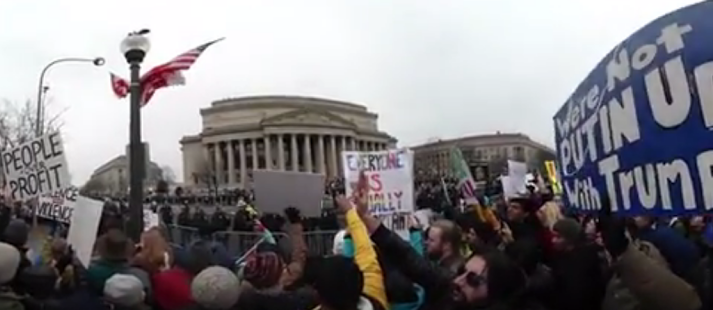 NewsWeek, "Trump Was Horrified When He Won the White House and Melania Cried, Book Claims", 3 Jan 2018:

No one on Donald Trump's presidential campaign team thought Trump would actually become president—and they didn't really want him to either, according to excerpts from Michael Wolff's book published Wednesday in New York magazine.

Now-President Trump, Vice President Mike Pence, Donald Trump Jr., campaign manager Kellyanne Conway and first lady Melania Trump were all reportedly left dumbfounded and afraid on the night of the election in 2016, the book claims. Shortly after 8 on election night, it became clear that Trump had a real shot of becoming president. Wolff wrote that Don Jr. said his father "looked as if he had seen a ghost. Melania was in tears—and not of joy." Steve Bannon, who helped run the Trump campaign and helped Trump's team through the transition, said he saw Trump morph from "a disbelieving Trump and then into a horrified Trump."

A week before the election, Trump was sure he would lose the presidency. But still, according to Wolff's book, he told Ailes that it was "bigger than I ever dreamed of. I don't think about losing, because it isn't losing. We've totally won."

Then he actually won.

Wolff's claims match various reporting on Trump's election: He certainly wanted the fame that goes along with running a successful campaign, but critics theorized that he wasn't quite as happy claiming the job of president. In February, The New York Times reported that Trump misses his access to "fans and supporters — an important source of feedback and validation." The Associated Press wrote that Trump didn't even want to live in the White House.

But Wolff's new book claims Trump and his campaign never planned to win and never wanted to accept the job that comes along with a victory. So once he did take office, the West Wing was in disarray, with Bannon, Ivanka Trump and Jared Kushner all operating in a free-form environment. Bannon, especially, saw his role as creating the "soul" of the White House, according to Wolff. And Trump's own behavior was credited as not befitting the White House.

"Nothing contributed to the chaos and dysfunction of the White House as much as Trump's own behavior," Wolff wrote. "The big deal of being president was just not apparent to him. Most victorious candidates, arriving in the White House from ordinary political life, could not help but be reminded of their transformed circumstances by their sudden elevation to a mansion with palacelike servants and security, a plane at constant readiness, and downstairs a retinue of courtiers and advisers. But this wasn't that different from Trump's former life in Trump Tower, which was actually more commodious and to his taste than the White House."

Wolff's book Fire and Fury: Inside the Trump White House is to be published by Henry Holt & Co. on January 9.
The Hill, "Bannon warned Russia probe would focus on money laundering: report", 3 January 2018:

Former White House chief strategist Stephen Bannon warned that the special counsel investigation into whether the Trump campaign colluded with Russia would focus on money laundering, according to a book to be published next week.

The revelation is included in "Fire and Fury: Inside the Trump White House," a new book by Michael Wolff. The Guardian, which has viewed a copy, published several stories on Wednesday about the book, which includes interviews with Bannon and President Trump.

Trump's former campaign chairman Paul Manafort was charged with money laundering in an October indictment brought by special counsel Robert Mueller, as was his associate Richard Gates.

In Wolff's book, Bannon identifies Weissmann, an attorney on Mueller's team, as a "money-laundering guy."

"You realize where this is going," Bannon said in the book. "This is all about money laundering. Mueller chose Weissmann first and he is a money-laundering guy. Their path to fucking Trump goes right through Paul Manafort, Don Jr and Jared Kushner. … It's as plain as a hair on your face."

"They're going to crack Don Junior like an egg on national TV," Bannon said, referring to the president's eldest son, Donald Trump Jr.

The former White House chief strategist also spoke about the 2016 meeting between Trump Jr. and a group of Russians, describing it as "treasonous."

And Bannon in "Fire and Fury" mentioned connections between Trump's son-in-law, Jared Kushner, and loans taken out from the German Deutsche Bank that have come under scrutiny in relation to the investigation.

In December, federal prosecutors subpoenaed Deutsche Bank for records tied to Kushner's family's real estate business, Kushner Companies.

"It goes through Deutsche Bank and all the Kushner shit," Bannon said of the probe. "The Kushner shit is greasy. They're going to go right through that. They're going to roll those two guys up and say play me or trade me."

Business Insider, "I know why Steve Bannon let Michael Wolff into the White House", 4 Jan 2018:

- Michael Wolff's new book, "The Fire and the Fury," is rocking the Trump White House, and it hasn't even been released yet.

- It has the president turning on former adviser Steve Bannon. This is in part because Bannon helped Wolff gain incredible access to the White House.

- Why? Add this to the long list of ego-driven media mistakes made by the administration - a costly one at that.

- What Bannon didn't count on was that Wolff isn't a soldier in his army.

I feel like I write this all the time, but the White House is in chaos.

The Trump administration is being thrown by the forthcoming publication of Michael Wolff's book "The Fire and The Fury: Inside the Trump White House."

The excerpts, until now jealously guarded at select media outlets like New York Magazine and NBC for weeks, tell of a shockingly incompetent president and the in-over-their-heads aides who openly disrespect him. It is chaos, and someone let Wolff take a front seat and watch it all.

That person, by all accounts, was former White House adviser Stever Bannon. While Trump may have known that the biographer of his idol, Rupert Murdoch, was on site, it was Bannon who ensured Wolff had access.

Why? Consider it one part self-aggrandizement, another part a desire for acceptance, and wholly and completely a continuation of Bannon's desperate search for ideological allies.
New Observer, "Egyptian 'Migrant' Terror Attack in Pennsylvania", 25 Dec 2017:

An Egyptian legal immigrant who entered the US on a "chain migrant" visa carried out the triple terrorist attack on police in the Pennsylvanian state capital Harrisburg this week—an attack largely deliberately ignored the by controlled media.

According to a statement issued by the Department of Homeland Security, "the suspect involved in a terror attack in Harrisburg, Pennsylvania and another suspect arrested on terror-related money laundering charges were both beneficiaries of extended family chain migration."

The invader, named as Ahmed Amin El-Mofty, was a naturalized U.S. citizen who was admitted to the United States from Egypt on a family-based immigrant visa.

El-Mofty was killed on Friday December 22 in a shootout after opening fire and targeting police at multiple locations in Harrisburg, Pennsylvania.

The Egyptian invader started his attack at the 100 block of State Street, when Ahmed El-Mofty started firing gunshots. He then got into a vehicle and headed off towards the State Capitol Building, rounded a corner and shot several times at a Capitol Police car near Third and Walnut streets.

One shot came "very close" to hitting the officer driving, but he was able to escape without injury, according to Dauphin County District Attorney Ed Marsico.

About 30 minutes later, El-Mofty fired several shots at a Pennsylvania State Police trooper. The officer suffered minor injuries and was chased by the shooter more than a mile to Allison Hill near the intersection of 17th and Mulberry streets. By then more officers had converged on scene and killed El-Mofty in the resulting shootout.

"The long chain of migration that led to the suspect's admission into the United States was initiated years ago by a distant relative of the suspect. One of the most recent links in that chain was an extended family member admitted into the United States from Egypt on an F24 visa," the DHS statement said.

"Separately, Zoobia Shahnaz, who has been charged with laundering bitcoins to support ISIS, is a naturalized U.S. citizen who came to the United States from Pakistan on an F43 visa.

"The F43 visa is available to the children of F41 visa holders who were sponsored by other family members that obtained citizenship."
Correction: I spoke too soon about Timothy Snyder being an anti-nationalist, and I did that in light of his estimation that Britain and France were not really nations while they were empires, that their "nationhoods" were creations of post hoc political convenience. Nevertheless, to say that he is against nationalism would not be correct, since in fact he sees the weak state and the destruction of the state as that which abets genocide.
Snyder's characterology of how Putin's and Trump's positions have emerged in fairly conjoint construction is uncanny…
As such he does make of himself a useful idiot in that he exposes one side of the YKW equation - the specific origin and characters of their right wing cohorts, Putin and Trump.
Youtube, "A Republic, If You Can Keep It: Masha Gessen Talks Autocracy with Timothy Snyder", 12 July 2017: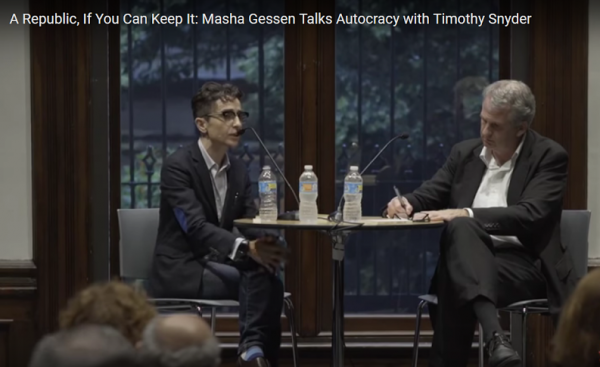 As his fellow Trump/Putin critic, (((Masha Gessen))) would suggest, we would miss the truth of these characters, more like mafia dons than statesmen, if we were to maintain a policy of sheer fact checking. Because essentially, they don't care. They both have a cynical world view and it is about power - logical consistency is for the naive. By contrast to that, one must have the courage and confidence to tell the true story -
Youtube, "Chatham House Primer: Modern Authoritarianism", 30 Oct 2017:


This guy, (Ivan) Ilyin, I think was a very interesting philosopher; he is kind of the grandfather of the current Russian "fascism." Current Russian "fascists" like Alexander Dugin are a little jealous of him and say that he just serves a technical function in the Kremlin and he's not that interesting. I think he's interesting. One of his ideas is that for Russia to have a leader, that person has to be free of history, which is a high demand.

He (Ilyin) was a right-wing Hegelian ...his whole idea was that god created the world and that was a mistake. It's an interesting view, those of you who know anything about Orthodox theology know that there are references… god created the world, it was a mistake, the factuality of the world is itself sinful, history is itself sinful, contingency, to use the technical term, contingency is sinful, all these facts and passions we have, they're inherently sinful.

So, in order for Russia to be rescued it has to be rescued by someone who is somehow clean of history.

It has to be a redeemer who comes from beyond history.

What I find so interesting is that this actually happened in a way.

The place that is not history is fiction.

When Mr. Putin came to power, Surkov and the others in the Kremlin literally had a kind of game and then a public opinion poll where they tried to figure out which Russian fictional character would be most attractive to Russians. They came up with this character (Max Otto von) Stierlitz, who was a double agent and a person in a novel, and in a film, in the 70's, who was a Russian spy who spoke German. That's why they chose Mr. Putin. So, he literally .. this true people! This is the world we live in. So he literally came from fiction.

Then you connect Mr. Putin to Mr. Trump. Mr. Trump is Not a successful real estate developer! That never happened. Mr. Trump bankrupted six companies. He owed billions of dollars to, I think, seventy banks. Until, low and behold, some nice Russians came and said, 'hey, why don't you just put your name on some buildings and we'll give you money for that, and we will build the buildings - which then became his business plan. Which is a great (((business plan))) if you can get it.

Rob Goldstone

relaxing, chatting with Trump

The Miss Universe pageant. How did he run (((the Miss Universe pageant)))? The Russians gave him twenty million dollars and he showed up. Which is a great business plan if you can do it.

So, a fictional Russian character comes to power and then creates a fictional American character called Mr. Trump. This happened!

Once the Russians had bailed him out, he then appeared on American television, on celebrity apprentice, playing a successful real estate developer - which he never was.

But as a character, he was great, he could say, "you're fired!" in a really convincing way.

So, one fictional character then creates another fictional character. And that fictional character also comes to power. ..with the help of all kinds of fictional devices, mostly delivered through the internet. So there really is an interesting problem of (((genre))) going on in our life.