Majorityrights News > Category: September 11th

The Russia Investigations: Trump Reportedly Wanted To Fire Mueller; D.C. Dumbstruck. A journalist describes Robert Mueller, pictured in 2007 when he was FBI director, as "about as apolitical and nonpartisan a figure as you could find in Washington." (photo credit Susan Walsh/AP).

NPR, "Mueller's Reputation In Washington Is 'Stunningly Bipartisan,' Journalist Says", 1 Feb 2018:

As the investigation into the Trump campaign and Russian interference in the 2016 election forges on, Robert Mueller, the Justice Department special counsel leading the investigation, has managed to stay largely out of public view.

Journalist Garrett Graff says that is in keeping with Mueller's personality: "This is not someone who in any way has tried to grab the spotlight, but instead has kept his head down and worked hard throughout his career."

Graff's 2011 book, The Threat Matrix, explores the transformation of the FBI under Mueller's leadership. Appointed by President George W. Bush, Mueller took over as director of the FBI one week before the Sept. 11 attacks. After Mueller completed his 10-year term as FBI director, President Barack Obama reappointed him for a two-year term, which required a special act of Congress.

"Bob Mueller is probably about as apolitical and nonpartisan a figure as you could find in Washington, particularly at the levels of government in which he has served," Graff says. "This is someone who really, truly believes in truth, justice [and] in the American way, in a way that very few people in American life today anymore do."

Interview Highlights

On Mueller's bipartisan record

We know him most recently, obviously, as the FBI director, but his tenure in government really dates back to the Reagan years. And he's been appointed or held top jobs in the administrations of all five of the last presidents, and was appointed to the Justice Department, the head of the criminal division, under George H.W. Bush's administration, then was appointed a U.S. attorney by Bill Clinton, then appointed the acting deputy attorney general by George W. Bush, and then later FBI director — a position he was reappointed to, in an unprecedented move, by President Obama and confirmed by the U.S. Senate by a vote 100-0, a stunningly bipartisan track record in today's times.

On Mueller's military service

Part of what makes Bob Mueller such a fascinating character is he has dedicated his life sort of time and again to public service. ... Mueller and a handful of other colleagues ... [signed] up for Vietnam after college. This was early in the 1960s, so it was before Vietnam became the cultural touchpoint that it did later.

White House Touts 'Unprecedented' Cooperation Amid Mueller Interview Talks

Second Lt. Marine Corps Bob Mueller ended up leading a platoon in the jungles of Vietnam for a year and really distinguished himself in combat. He received a Bronze Star with valor for his leadership in an ambush that his unit suffered in the fall of 1968, and then was actually shot himself in a separate incident in April 1969 where he received, of course, the Purple Heart and was quickly back on patrol, serving out the remainder of his year.

He came into the F.B.I. in part, in the summer of 2001 because he was known inside the department as a computer-guy. He had help found the Justice Department's first real computer crime unit. And, the FBI in the summer of 2001 had this incredibly outdated computer system…

On how the FBI changed after the Sept. 11 attacks

Bob Mueller, in the days after Sept. 11, sees this incredible sea change in the mission of the FBI, which until then for most of its first 90 years had primarily been a law enforcement agency focused domestically on solving crimes after the fact. And on Sept. 11, we saw an international plot that focused on a suicide attack with catastrophic results, and that that necessitated this top-to-bottom change in the way that the United States approached counterterrorism issues, that after-the-fact investigation was going to be inadequate in the face of these threats.

So Mueller was given a mission by [former Attorney General] John Ashcroft and President Bush to not just investigate attacks afterwards, but to stop plots in the first place, to disrupt the attack before it happened.

It led to this massive reorganization that Bob Mueller spent the next 12 years of his tenure working on, to move the FBI from what was traditionally a domestic law enforcement agency into something that is more akin to an international intelligence agency.

On how Mueller's investigation into the Trump campaign is similar to other FBI investigations

This is, in many ways, a perfectly standard and routine FBI investigation. The FBI, as an investigative agency, takes down corrupt organizations, that's what it's designed to do, go after street gangs, drug cartels, organized crime families, and the way that they do that is by starting on the outside and working their way in. And so that can either mean starting at the bottom of an organization, or starting with ancillary charges and working their way inwards, the equivalent of getting Al Capone for tax evasion.
President Donald Trump and Saudi Deputy Crown Prince and Minister of Defense Mohammed bin Salman meet at the White House in Washington, U.S., March 14, 2017. Kevin Lamarque | Reuters

CNBC, "Trump may have pushed Saudi Arabia and Iran closer to war", 7 Nov 2017:

- Saudi Arabia's moves over the past few days are bringing it closer to direct war with Iran.

- But this process seems to have been kick started by the new Saudi crown prince's meeting with President Trump in March.

- It's crucial to keep this conflict contained to the Middle East.

Crucial news keeps flying out of Saudi Arabia at a frantic pace, but here's the bottom line: The Saudis are marching ever closer towards a wider regional war. And the U.S. may have helped send them down that path.

Just to recap, in the last several days the new crown prince of Saudi Arabia has initiated a massive purge of dozens of his fellow princes, ministers, and others in the kingdom in what's been labeled as an "anti-corruption" sweep. Most of the headlines so far are understandably focusing on the one celebrity arrested, Alwaleed bin Talal, the billionaire investor seen and heard frequently for years on financial news channels like CNBC.

But that was just the first wave of news from Riyadh. Since the crackdown began on Saturday, the Saudis have considerably ramped up their accusatory rhetoric towards their neighbors. First, the kingdom squarely blamed Iran for a missile attack on Riyadh from Yemen that was thwarted by the U.S.-made Patriot anti-missile system. The Saudis called that attack "direct military aggression by the Iranian regime and may be considered an act of war."

Second, the Saudis accused Lebanon of — figuratively at least — declaring "war" against it because of aggression from Hezbollah. That statement spurred even Saudi ally and Egyptian President Abdel Fattah al-Sisi to publicly urge for calm.

al-Sisi may be too late. Because the common denominator in all these Saudi moves is a more focused preparation for a wider and more direct war with Iran for control of the region. As I noted when he was first put in his top position by his father King Salman in June, Crown Prince Mohammad bin Salman was already known as a hardcore hawk against Iran. Just a month before he was made crown prince, bin Salman declared that peace dialogue with Iran was impossible.

"More aggressive anti-Iranian hawks like bin Salman may have seen Donald Trump's election as an excuse to win the day over more dovish princes and ministers. And the White House seemingly gave Saudi Arabia a green light."

But the direct line to these more bellicose moves begins earlier than that and goes directly to the White House. While still deputy crown prince, bin Salman visited with President Trump in March of this year. During that meeting, they publicly declared Iran as the key regional security threat in the Middle East. That was step one.
Ending the Iran deal has been the veritable raison d'être for the Trump Presidency. Trump refers to an "international community" whose opinion on the matter he will take under consideration. The "international community", i.e., YKW and other right wingers.
Way to go Alt-Right! Along with Donald, you sure know how to make a deal.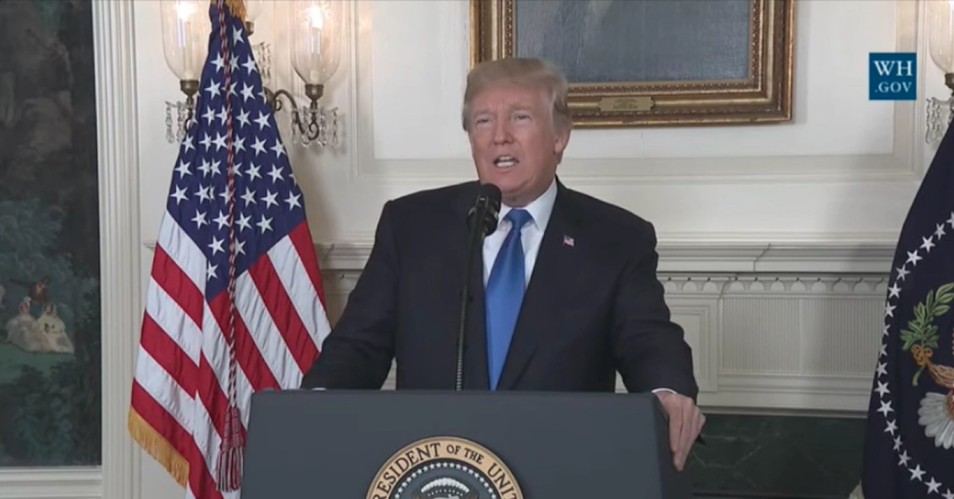 Donald Trump: Given the regime's murderous past and present, we should not take lightly its sinister vision for the future. As I have said many times, The Iran Deal was one of the worst and most one sided transactions The United States has ever entered into. The Iranian regime has committed multiple violations of the agreement, for example, on two separate occasions they have exceeded the limit of 130 metric tonnes of heavy water; until recently, the Iranian regime has also failed to meet our expectations in its operation of advanced centrifuges. The Iranian regime has also intimidated international inspectors into not using the full inspection authorities that the agreement calls for; Iranian officials and military leaders have repeatedly claimed they will not allow inspectors onto military sites even thought the international community suspects some of those sites were part of Iran's clandestine nuclear weapons program. Importantly, Iran is not living up to the spirit of the deal. So today, in recognition of the increasing menace posed by Iran and after extensive consultations with our allies, I am announcing a new strategy to address the full range of Iran's destructive actions. First, we will work with our allies to counter the regime's destabilizing activity and support for terrorist proxies in the region. Based on the factual record I have put forward, I am announcing today that we cannot and will not make this certification.

What about Saudi, Donald? He cites Iran's backing of terrorists; this, coming from a man who just a few months back lavished Saudi - Saudi - with a 110 billion dollar arms deal.
Related Story: 11 September Attacks: 28 Pages Declassified.
Related Story: What Saudi Arabia's royal reshuffle means for the world.
The Hill, "Trump makes his move on Iran nuke deal", 13 Oct 2017:

President Trump declared Friday that the Iran nuclear deal is no longer in the national security interest of the United States, but stopped short of withdrawing from the Obama-era pact.

"I am announcing today that we cannot and will not make this certification," Trump said during a speech at the White House.

"We will not continue down a path whose predictable conclusion is more violence, more terror and the very real threat of Iran's nuclear breakout," he continued.

The president said that Iran "has committed multiple violations of the agreement" and accused Tehran of "not living up to the spirit of the deal."

Trump ticked off a list of problems with the deal and laid out a new, tougher strategy to confront "the rogue regime" over a series of other "hostile actions" unrelated to its nuclear program.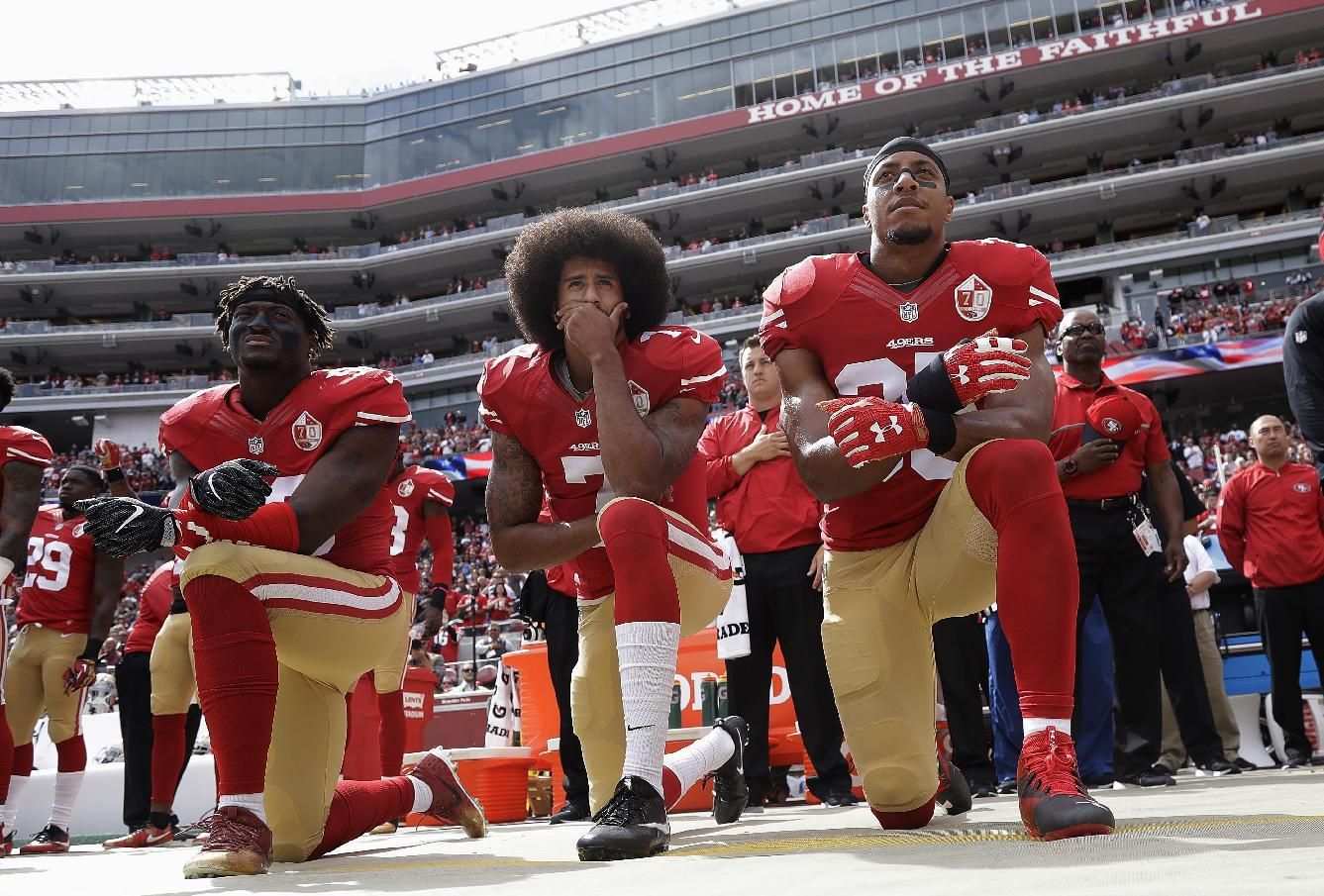 The Kaepernickan Revolution Not
As ethno-nationalists, we should bear accord with those who would hold that the American flag represents propositional liberalism and ever represents as such, an adversary to ethno-nationalism.
While it is theoretically valid for black football players to protest the history of slavery that is taken for granted in the anthem, it was not just any Whites who brought them to the Americas, it was right wing hubris that brought them to the Americas.
There was no bigger error in history than to bring African slaves to the Americas - a classic right wing hubris compounded ultimately in its disingenuous liberal expression of anti-racism that was not only disastrous for the human ecologies of the Americas both native American and White, but an economic short-cut that threw the world's economy into a perilous imbalance in relation to Asia; an imbalance from which it has not recovered.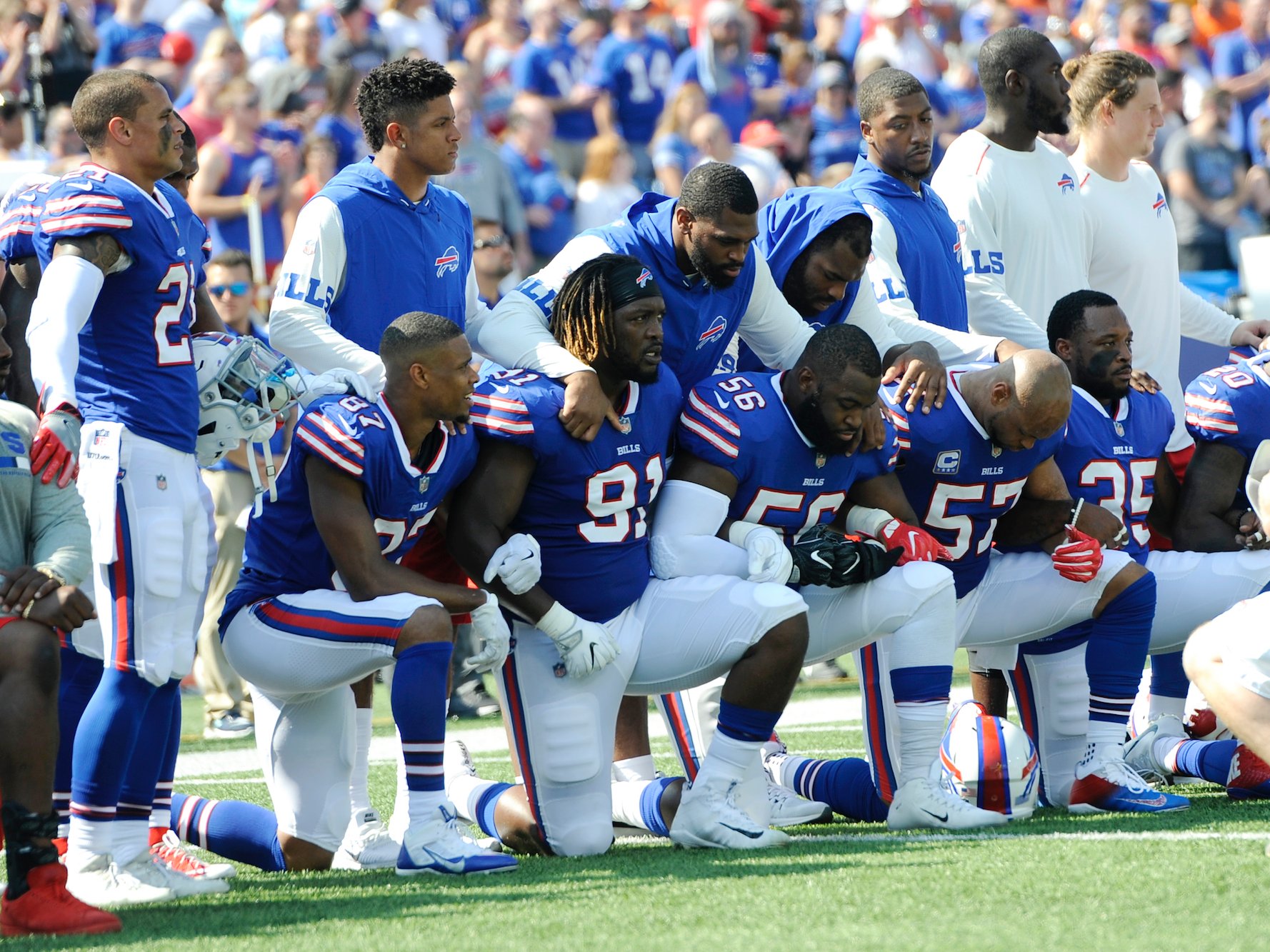 It is a hubris for which we, as ethnonatiolists, have little responsibility and deserve no penalty where we fight the right wing system that brought this about -
Nevertheless, the liberal system will continue to try to penalize us, and disingenuously wall paper our difference from these right wingers, will do all it can to associate our liberation with the right. Many Whites will take the bait - our "enemies" are trying to divide us from our "brothers", the black Americans - so says the idiot, Father Francis.
It was a hubris, typical of the right wing, falsely and vainly comparing Africans to others - of course finding them "wanting and in need of help" - they are just misguided by the YKW, it is not that these right wingers are complicit with destroying the ethnonationalsm that never would have forcibly mixed Africans with Whites and Native Americans - as they did, in the cases of some tribes to virtual extinction.
Their idea of "inequality" is based on false comparison. In a world where Heidegger can only hope to guide Europeans to be at home in their skins, in their land, among their folk, in a world where the African is always at home, always comfortable, never at a loss and always ready to assert as much - there is no more self righteous, hyper-assertive, aggressive, no more alpha a male, than the black.
Madison Avenue knows this, knows that the puerile follow the alpha, that's why it leads with it in marketing campaigns; the rest of Jewry knows this too, ready in its institutional positions to pander to the puerile, both male and female.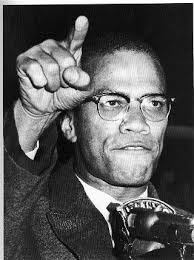 Thus, we must beware when blacks are upheld as making a revolutionary protest. We must be aware of black nature. Black nature is of Alpha R selection, and like a male lion, it will do nothing but be brought tribute and breed with supplicant females.
The talented tenth, mostly Mulattoes, who are able to function somewhat as leaders of their community, serve to articulate the narratives of how the system supposedly oppresses blacks: but the system does not oppress blacks, the system reacts to blacks and tries to placate them, pays tribute to them.
Blacks are natural compradors and henchmen of the system.
For this creature, "revolution" means solidifying its being imbued in the American power structure; its nature is right wing - whether it can rule or not, this is what it always aims for: "The honorable Elija Muhammad said the black man will rule" - Malcolm X - a Muslim, of course, not a left nationalist. The wish to "rule over others" or the belief in its destiny is right wing.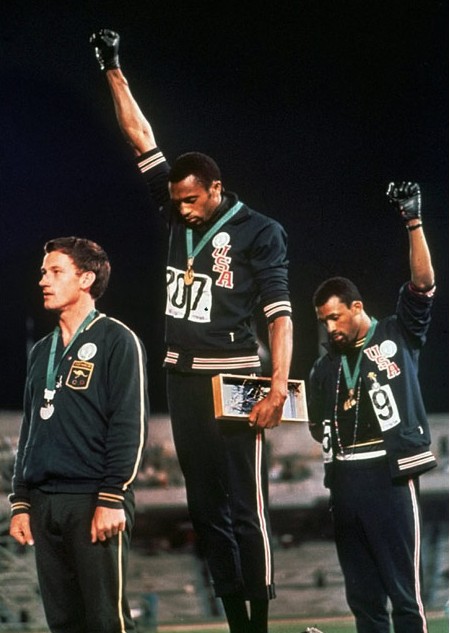 Blacks will not be revolutionaries of America - America will adjust to them in its puerile idolatry, enshrinement and institutionalization: not only paying them millions and lavishing them with adulation and women for their sports and entertainment, but making endless excuses to engraft them further in the power structure - as illustrated by sports reporter Bob Costas, saying that Kaepernick's protest is an expression of true American patriotism; and indeed it is. Blacks, adulation of them, no matter how perverted, no matter how unjust, brutal and violent, no matter how lavished with undue reward as a pattern, they are to be adulated as a part of the American institution. And as the admired alpha R selection breeders that they are, they are free to go through women, including what probably should have been your wife, and leave litters of babies behind - everyone else's social problem, while you wonder how you might pay for one of your own and give it a decent environment.
Their males and the females they impregnate and discard at their convenience are placed on US welfare - to the servitude of everyone else, not to mention that their less athletically capable brothers and sisters are to be set aside government programs, well paying government jobs with solid benefits; also affirmative action and special provisions in corporate America and academia as a result of civil rights court actions (the consent decrees) are to be given them ...not because they are revolutionaries, but because they are an integral part and parcel of feudal enforcement.
What revolution is going to come from these people? Their protest is the protest of consummate alpha pigs, whose tribute is not yet 1,0000 percent granted by the obsequious.
They are not motivated to overturn America; they are motivated to imbue themselves, engraft themselves inexorably within this most powerful right wing system in the world.
Colin Kaepernick, the Mulatto (who looks part Jewish) has a (Egyptian-Muslim) girlfriend who was taught by Jewish professors that America was founded by slave holders - and so it was. She pointed out that a part of the National Anthem - verses that nobody ever sings, knows or adheres-to, verses that were written hundreds of yeas ago by right wingers - can be used as a publicity stunt to further engraft themselves into America's power structure; this, by pretending on the basis of these long ago verses that they are oppressed in their multi-million dollar football contracts.
She tells a story based on the Jewish wall papering of the White Class, that Whites put blacks in jail for the arbitrary racism of it, not because they want to defend themselves from violent criminals.
In truth, and at best, blacks might alert dissent from American patriotism in this protest, and finally disgust White Americans and others enough to disabuse them of their negrophelia.
But would-be ethnonationalists are not likely to suspend disbelief in the black liberation narrative, as the protest is allowed to proceed and is commended by the liberal, the right wing (they merge) powers that be - they know how to play and deepen the beholdenness of the puerile to the position of blacks as "leaders" of the so called vanguard. Blacks are the ultimate "Whitey be cool stick" for liberals, for the right wing, for puerile females who wish to retain undue privilege, to license.
There should be no enthusiasm from revolutionaries for this protest. Only cold analysis. The danger is to us, that in sympathy and admiration for blacks, as Madison Ave knows, it will only help them to become embedded in "a revolution" of the American system which is no revolution, it is its mere reconstruction, and has them only more privileged in their elite tenth, especially, which will be highly protective and ethnocentric of the rest of black Americans - which will have little concern for the pesky concerns of other's rank and file.
The Kaepernickan revolution Not
Madison Ave. knows how stupid Whites can be in their right wing reaction, like those of Stormfront, the unbearably stupid "Father Francis" who says blacks should be grateful for having been brought to America for all the good its done them, and Whites should be proud for having liberated the slaves… how benign blacks are, their nature not really so destructive that Whites cannot live with them, they're just a bit misguided by the YKW. Yet in truth it was the right wing that brought them upon us and unleashed these hyper assertive primitives upon us. They have done no White people a favor, least of all in the virtue signal of liberation and tolerance of a Father Francis - idiot.
Our admiration for their assertion in valid recognition of an ancient injustice of America must be cut short; for they are not liberators, they have been inflicted upon working class Whites and native Americans by right wingers. It is an alpha capacity known all too well to Madison ave and the rest of Jewry to create followers among those who would become assimilated to Mulatto supremacism.
Blacks are not revolutionaries because they are the descendants of alpha selection and alphas are not revolutionaries - blacks will only be bulwarks of the status quo.
One has but to watch the Vietnam documentaries to see that America's liberal propositionalism is a dubious if not disingenuous and totally destructive prospect to support and export - viz., it illustrates why any conscientious person should be a revolutionary with regard to America.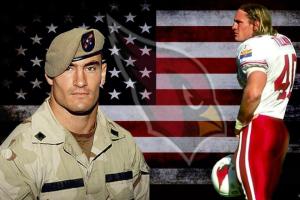 Some Americans find this out when after signing up for wars in patriotic enthusiasm, they come to realize that they are being used in the most abject way:
Ironically, this is the case of Pat Tillman - the NFL player who left a lucrative contract in order to fight in Iraq - who President Trump invoked as a true patriot in contrast to the kneeling black footballers. If Tillman were alive, he'd be kneeling during the national anthem as well; he did not have opportunity for such widely publicized protest because he was apparently executed by "friendly fire", when he exasperated fellow troops in Iraq by expressing strong denunciation of the war.
Yes, the mulatto Kaepernick got a tip that attention may be garnered by the liberal press looking for left cover where the National Anthem reveals America to have been on the wrong side side of ethno-nationalism, the workers, "the hirlings."
But it is up to White ethnonationalism to take the exposure of those flagrantly dissatisfied with the American flag, even those who in economic terms perhaps should not be dissatisfied, as a point of departure to coordinate matters of ethnic genetic interests, ethnonational liberation with Indios, Amerindians and Asians.
Lyrics

O say can you see, by the dawn's early light,
What so proudly we hailed at the twilight's last gleaming,
Whose broad stripes and bright stars through the perilous fight,
O'er the ramparts we watched, were so gallantly streaming?
And the rockets' red glare, the bombs bursting in air,
Gave proof through the night that our flag was still there;
O say does that star-spangled banner yet wave
O'er the land of the free and the home of the brave?

On the shore dimly seen through the mists of the deep,
Where the foe's haughty host in dread silence reposes,
What is that which the breeze, o'er the towering steep,
As it fitfully blows, half conceals, half discloses?
Now it catches the gleam of the morning's first beam,
In full glory reflected now shines in the stream:
'Tis the star-spangled banner, O long may it wave
O'er the land of the free and the home of the brave.

And where is that band who so vauntingly swore
That the havoc of war and the battle's confusion,
A home and a country, should leave us no more?
Their blood has washed out their foul footsteps' pollution.
No refuge could save the hireling and slave
From the terror of flight, or the gloom of the grave:
And the star-spangled banner in triumph doth wave,
O'er the land of the free and the home of the brave.

O thus be it ever, when freemen shall stand
Between their loved homes and the war's desolation.
Blest with vict'ry and peace, may the Heav'n rescued land
Praise the Power that hath made and preserved us a nation!
Then conquer we must, when our cause it is just,
And this be our motto: 'In God is our trust.'
And the star-spangled banner in triumph shall wave
O'er the land of the free and the home of the brave!
It is not valid for protests, which would be rightfully directed against right wingers, to be allowed to brush and wall paper all Whites as privileged implementors and beneficiaries across the board (talking about taking genetic interests, quality of life and stress or lack there-of into the equation, not just economic numbers) of that right wing hubris - as ethnonationalists, it is dubious to admire these blacks in their protests. Their assertion is right wing, and to wish to share in their assertiveness is the way of puerile females and right wing pandering to that powerful gate-keeping position in the disorder of modernity. Madison Ave knows this, Jews know this, that they can shepherd the sheep through the alpha….Stormfront and the unbearable "Father Francis" apparently are oblivious to this, the alpha nature of blacks that his techno-nerdom allows him to weasel around, to build psychological fire walls around and do calculative gymnastics to sympathize with the blacks who are being pushed-out by Mexican gangs - rather than saying "go Mexicans!" as we do, they sympathize with these blacks on multi-million dollars of collective welfare, government jobs and programs, multi million dollars in celebrity careers ... they protest their "oppression".... for they are not revolutionaries, they are a part of their same right wing system, and seek only to engraft themselves more fully into its central governance.
The key difference is that we are Left Ethnonationalists, therefore Not imperialists, not supremacists, with no aim of genocide or its denial; thus, if our organizational meetings were infiltrated the only possible complaint would be that we wanted separatism and sovereignty; we do not want "them" to be part of our government and governing; do not want them imposed upon us; and if they refuse our wish for separatism and sovereignty, then they are revealed as the imperialists, supremacists, the exploitative, the slave masters.
Independent, 20 Sept 2017:

"Anti-fascist activist goes undercover with 'alt right' to expose movement's rapid European expansion."

Hope Not Hate report reveals how the group is breathing new life into once dormant far-right and racist groups around the world. A toxic mix of antisemitism, Islamophobia and sexism is revealed at the heart of the "alt-right" movement, following an investigation by an openly-gay anti-fascist activist that sheds new light on the far-right's rising influence over political parties on both sides of the Atlantic.

Members of the group were caught discussing "gassing Jews" and killing their left-wing opponents after Hope Not Hate conducted a major study of white supremacists in the US and Europe.

The exposé reveals how the "alt-right" is breathing new life into once dormant far-right and racist groups around the world, uniting them under one international movement.

It uncovers the infiltration of the "alt-right" in the UK, with Sheffield-born blogger Paul Joseph Watson among those using their online following to reach audiences the traditional far-right has until now been unable to muster.

As a general principle The Independent avoids using the term "alt-right", on the basis it is a euphemism employed to disguise racist aims.

The report says a second, "moderate" wing – dubbed the "alt-light" – has become increasingly influential on right-wing politics in Britain, pushing Ukip and others into ever-more hard-line territory.

Far right

banned from using

their favorite meme.

Authors of the study The International Alternative Right: From Charlottesville to the White House also claim to have found links between the hard-right network and the Trump administration.

Speaking of his experiences infiltrating the network of white supremacists, Patrik Hermansson said: "For almost a year I've been at the heart of a world of extreme racism, antisemitism, Holocaust denial, esoteric Nazi rituals and wild conspiracy theories.

"What I found was a movement that sometimes glorifies Nazi Germany, openly supports genocidal ideas and is unrelentingly racist, sexist and homophobic."

Mr Hermansson said he first gained access to the movement after joining the far-right "think tank" London Forum, having claimed to have come to the UK as a disillusioned Swede curious about the "alt-right" and inspired by Brexit.

He was then introduced to other groups, including the Extremists Club and the Traditional Britain Group, which aims to "preserve the ancient traditions, peoples and beliefs" of the UK.

He said: "In this world, Holocaust denial and conspiracy theories are commonplace, so much so that a whole group exists to cater specifically for them.

"I spent endless mind-numbing hours at meetings of the [conspiracy theorist group] Keep Talking, listening to speakers deny climate change, debate whether 9/11 was a false flag attack or if an ill-defined 'they' sold birth certificates on the stock market. Trestle tables at the edge of the hall were adorned with Holocaust denial books."

The label "alt-right" was first adopted by white supremacist Richard Spencer, but was brought to mainstream attention by individuals with a larger social media presence such as Milo Yiannopoulos and Mike Cernovich.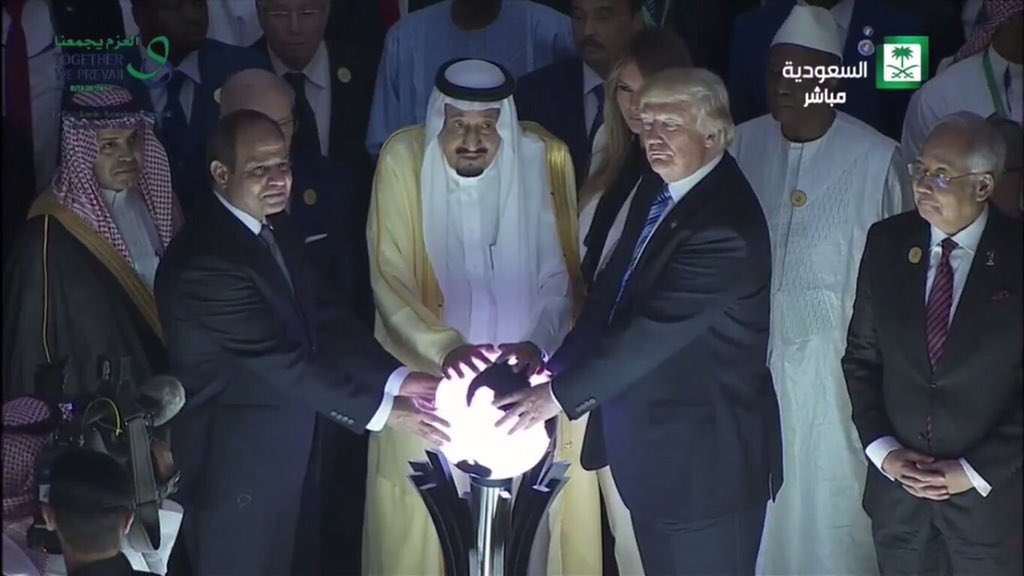 Trump feels the Israeli/Saudi orbit expanding over Qatar and (it is hoped) Iran as well.. (photo Matt Troller, Twitter).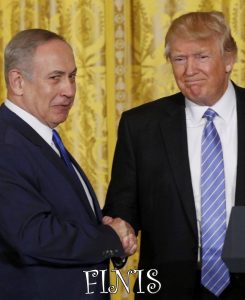 "Being on the left means never have to say, 'I'm sorry.'"

But the greatest lesson is this: Next time the Left gets hysterical, just assume the hysteria is fraudulent. There has been no exception to this rule in my lifetime. And that includes the hysteria about Trump-campaign "collusion" with Russia. - Dennis Pager, National Review, 13 June 2017.

Let's give credit where it's due. The Right says Trump is Not anti-Semitic and that's absolutely true. In fact, he's quite philo-Semitic. They go further to suggest that The Left is getting away with hysterical accusations by pulling at liberal heartstrings - and as the nominal protectorate of full group interests, including compassion for marginals, wouldn't "The Left" be in a good rhetorical position to do just that?


National Review, "Remember the Hysteria about Trump-Induced Anti-Semitism", 13 June 2017:

The hysteria was genuine. The anti-Semitism wasn't.

As I document in my book Still the Best Hope: Why the World Needs American Values to Triumph, which is an explanation of Americanism, leftism, and Islamism, hysteria is a major tactic of the Left. If you think about it, there is never an extended period of time — one year, let's say — during which society is not engulfed by a hysteria induced by the Left. The mother of them all is global warming, or "climate change," as the Left has come to call it (because the warming was not quite enough to induce widespread panic). Hysterics such as billionaires Al Gore and Tom Steyer, along with virtually all the Western news media, warn us that the existence of life on earth is threatened by carbon emissions.

But in its longevity, global warming is almost unique among left-wing hysterias. In general, left-wing hysterias last for much less time, from a few months to a year or two. And when they end — because the hysteria is widely recognized as fraudulent — they're immediately dropped and completely forgotten. The Left never pays a price for its hysteria.

Take, for example, the hysteria the Left created by charging President Trump's election with the unleashing of unprecedented amounts of anti-Semitism and racism in America. Being attuned to the Left's use of hysteria, I knew it was hysteria at the time. In the March 7, 2017, issue of the Jewish Journal, I wrote a column titled "There Is No Wave of Trump-Induced Anti-Semitism or Racism." It was all a lie. That's why you hardly hear anything now about an alleged wave of racism or anti-Semitism in the country. What rankles those who have a passion for justice is that the mendacious fomenters of the hysteria have gotten away with it.

So, as a Jew who understands how much damage left-wing Jews have done to the real fight against anti-Semitism, I think that some of these people are worth mentioning. Perhaps the individual who most spread the lie of Trump-induced anti-Semitism was a previously unknown man named Steven Goldstein, executive director of the previously unknown Anne Frank Center for Mutual Respect in New York.

[...]

Well, guess what. It turned out that President Trump was entirely right: There was no eruption of anti-Semitism in America, let alone one emanating from the White House. Furthermore, "those asking the question" did indeed deserve to be "lashed out" against.

And why aren't we hearing any more about Trump-induced anti-Semitism in America? Because law-enforcement officials reported that a disturbed Israeli-American Jewish teenager in Israel was the source of nearly all the threats against Jewish community centers. And that a handful of other threats to them came from an angry, obsessive black radical trying to frame an ex-girlfriend.

Will any of those who spread the lie and hysteria about Trump-induced anti-Semitism now apologize?

I wrote the answer to that question about 35 years ago: "Being on the left means never have to say, 'I'm sorry.'"

But the greatest lesson is this: Next time the Left gets hysterical, just assume the hysteria is fraudulent. There has been no exception to this rule in my lifetime. And that includes the hysteria about Trump-campaign "collusion" with Russia.

Read full article at National Review,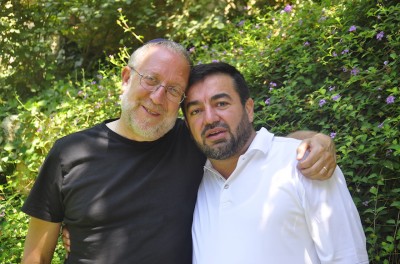 Yossi Klein Halevi, left, and Abdullah Antepli are co-directors of the Muslim Leadership Initiative. (Netanel Tobias/Shalom Hartman Inst.)
Examples which shattering the misconception that they are ultimately at odds; and that what bad for one is bad for the other and good for Whites.
"Jews and Muslims ramp up alliances in wake of Trump's election."

On Monday, the American Jewish Committee and the Islamic Society of North America launched the Muslim-Jewish Advisory Council, a group of religious and business leaders from both communities who will help draft domestic policy legislation and advocate on issues of shared concern.

The ADL is planning to increase its efforts to provide support for legal and legislative efforts in the fight against anti-Muslim bigotry.

And the Shalom Hartman Institute's Muslim Leadership Initiative, which educates young Muslim leaders about Judaism and Israel, held a retreat over the weekend titled "Living in Trump's America: Muslim Vulnerability and Jewish Echoes."

"What's happened as a result of the poisonous atmosphere that Trump has created is that American Muslims are desperate for allies," said Yossi Klein Halevi, the Muslim Leadership Initiative's co-director. "And the argument that MLI has made to the Muslim community — which is that the Jews are, at least in theory, natural allies for embattled Muslims — now has become compelling."

Both Jewish and Muslim groups have expressed worry about Trump's rhetoric, and his supporters' actions, over the course of the presidential campaign. Muslims have protested Trump's 2015 call for a ban on Muslim immigration to the United States, as well as his insinuations that Muslims celebrated the 9/11 attacks and have withheld information from law enforcement about terrorism. Anti-Muslim attacks rose during his campaign, and a string of attacks has followed his election.

And while Trump has not explicitly targeted Jews, Jewish groups raised alarm over his endorsements by white nationalists and online attacks on Jews by his supporters, along with his remarks late in the campaign that echoed anti-Semitic tropes. Jewish groups have protested his naming as his chief strategist Stephen Bannon, the executive chairman of a website, Breitbart News, that has been accused of incitement against Muslims and coddling anti-Semitism among its writers and readers. In addition, the ADL decried "a wave of anti-Semitic vandalism" following the election.

In the past, differing stances and sensitivities regarding Islamic extremism or Israeli military action drove groups apart. Ibrahim Hooper, spokesman for the Council on American-Islamic Relations, said he hopes Jewish groups will be more willing to work with his organization following Trump's election. Jewish groups, including the ADL, have resisted working with CAIR due to its anti-Israel stances.

"It's always been our position that we're open to shared and cooperative action with the Jewish community," Hooper said. "It doesn't really take Donald Trump to spur that. I think it's created an urgent need for mutual cooperation between all like-minded organizations and communities."

The newly formed Muslim-Jewish Advisory Council, which has 31 members from both communities, formed shortly before Trump was elected last week. The council will focus on protecting the right to wear religious head coverings, prohibiting discrimination in the workplace, recording hate crimes and advocating for immigrants and refugees, according to Robert Silverman, the American Jewish Committee's director of Muslim-Jewish relations.

"It is a reaction to some of the bigotry and hate speech that came out of the campaign," Silverman said. "We're concerned about the public discourse in the whole country. We're also concerned about messages that originated within the two communities. The Trump phenomenon is only going to make it come together more quickly."

Jewish activists who have long championed Jewish-Muslim collaboration believe their community is finally coming around.

Rabbi Marc Schneier, co-founder of the Foundation for Ethnic Understanding, which brings together leaders from the two religions, says he hopes Jews will come to the defense of Muslims if Trump follows through on his proposals to ban Muslims from entering the country, or to create a registry of American Muslims.

In June, Schneier's foundation launched an initiative called Muslims are Speaking Out that highlights Muslim condemnations of extremism and aims to dispel misconceptions Americans have about the Muslim community.

"We have the obstacle of greater Islamophobia and anti-Muslim rhetoric," Schneier said. "The opportunity is that this is another test for the American Jewish community. Will it step up to the plate, and will it perform as it has done in the past?"
The Himalayan Times, 'Fact check: Greatest hits of a fact-challenged presidential campaign', 05 Nov 2016:

WASHINGTON: At times it has seemed as though this presidential campaign was occurring in some alternate universe. Up is down, no means yes, day is night.

Donald Trump's tweets, speeches, interviews, debate statements, news conferences and off-the-cuff remarks — that is, pretty much every utterance made during his waking hours — have been a source of hyperbole at hyper-speed. His misstatements have been so ubiquitous that Hillary Clinton's slippery words often slithered right on by unnoticed.

Trump made pernicious use of fictional numbers, concocted certain events and both contradicted and mispresented his earlier self.

Clinton took actual facts and went beyond them, promising more than she can deliver, cherry-picking numbers and otherwise standing for the lawyerly Washington tradition of paying partial heed to reality while bending it to her advantage. Cautious by nature, she was most inclined to stretch facts to their snapping point when on the defensive about her email practices, which was often. Clinton's defensive position, in essence: The dog ate my homework.

With Election Day finally, nearly upon us, some lowlights from both candidates:

For Trump, day is night

On Clinton's approach to borders: "She wants to let people just pour in. You could have 650 million people pour in and we do nothing about it. Think of it. That's what could happen."

The facts: For this to happen, every other country in the Americas, from Mexico south to Chile's southern tip, and a chunk of Canada would have to empty its entire population into the US.

But wait, there's more.

Trump said that under Clinton, this could happen "in one week."

This was no a slip of the tongue — at several events he's spoken of 600 million coming in under Clinton; at another, 650 million. This doesn't faintly resemble anything Clinton has proposed for the US (population 325 million).

Trump is riffing off of a leaked Clinton speech to bankers in which she spoke of her dream of a "hemispheric common market, with open trade and open borders." The remarks in context suggested an interest in free commerce, not necessarily the free movement of people. But no one is talking about packing whole populations from other Western Hemisphere countries into the US like sardines.

Numbers are always pliable in the political arena; for Trump they are often whatever he wants them to be. He routinely overstates the US trade deficit by hundreds of billions of dollars, no matter how many times he's called on it.

On the battle of Mosul, Iraq, and other operations against Islamic State militants: "Whatever happened to the element of surprise?"

The facts: Many generals agree with Trump that it is folly to tell ISIL that it is about to be attacked. But those are armchair generals. Real ones tend to see the value in pre-announcing a major offensive.

In the case of Mosul, signaling an assault in advance was a way for Iraqi forces to warn civilians in the city and to encourage a resistance movement to weaken ISIL before the battle began. Moreover, any element of surprise had been long lost; preparations for the battle began more than a year ago, with the US part in it under close scrutiny by Congress.

More broadly, Trump's theory that secrecy should surround all such operations reflects a lack of understanding of how this battle against ISIL has developed over the past two years, as well as certain obligations to keep Congress informed. Basic decisions like when to assault Mosul are left to the Iraqi government, because it is the Iraqis who will have to govern the place when the fighting is done.

The US wants the Iraqis to own the Mosul problem – both militarily and politically — so they don't repeat the mistakes that allowed ISIL to capture the city in the first place.

Mosul was the obvious last major target of an Iraqi counteroffensive against ISIL, whose ability to defend the city had been undermined by months of US airstrikes against its leaders and financial and military resources. Surprise was not an option.

When Clinton accused him of calling climate change a hoax invented by the Chinese: "I did not. I did not."

When asked about telling people on Twitter to check out a sex tape: "It wasn't 'check out a sex tape.'"

The facts: On these and other occasions, Trump has blithely denied making statements he plainly made — even though he was caught on tape making them.

In a 2012 tweet, he wrote: "The concept of global warming was created by and for the Chinese in order to make US manufacturing non-competitive." He later claimed he was kidding, but he's also repeated the claim that climate change is a hoax, and one that benefits China. In 2014: "Snowing in Texas and Louisiana, record setting freezing temperatures throughout the country and beyond. Global warming is an expensive hoax!"

During this campaign, he also tweeted "check out sex tape and past" of former 1996 Miss Universe Alicia Machado, whom Clinton discussed in a presidential debate as an example of Trump's derogatory comments about women.

Machado, a Clinton supporter, criticised Trump for body-shaming her by calling her "Miss Piggy" when she gained weight. Was there a sex tape? In a manner, yes. Machado was filmed in a 2005 Spanish-language reality show in bed with a man; no nudity is seen but she said they were having sex in the footage.

Trump: "I was against the war in Iraq, because I said it's gonna totally destabilise the Middle East. … I was opposed to war from the beginning. … "I would not have had our troops in Iraq."

The facts: Trump publicly supported the war before it started and praised its early progress. He's insisted otherwise uncountable times, despite the record.

It's true he wasn't a cheerleader for the March 2003 invasion. For example, he said a few months before the war that the economy and North Korea were bigger problems. But that's hardly opposition. In September 2002, he told Howard Stern on the radio, when asked if he would back an invasion, "Yeah, I guess so." Days after the invasion, he said it "looks like a tremendous success from a military standpoint."

Moreover, Trump offered support for a hypothetical invasion of Iraq in his 2000 book, suggesting he would favor a pre-emptive strike if Iraq were viewed as a threat to national security.

Trump did turn against the long-running war before many in Washington did. But that does not show the foresight he claimed when campaigning against Republican primary rivals who backed the invasion and when campaigning against Clinton, who voted in the Senate for the war. He was not against it when the decisions were being made about whether to start it.

Trump: "I watched when the World Trade Centre came tumbling down. And I watched in Jersey City, New Jersey, where thousands and thousands of people were cheering as that building was coming down. Thousands of people were cheering. … It was on television. I saw it."

The facts: This early head-scratcher, from November 2015, helped set a pattern of tall tales that would continue through the campaign. It also fed into one of the signature insults of a campaign full of them — when Trump appeared to mock the disabilities of a New York Times reporter whose recollections from New Jersey after the 9/11 attacks did not support his own.

No video or other proof of large-scale celebrations of the falling towers by Muslims in New Jersey ever emerged.

Serge Kovaleski of the Times, who was working for The Washington Post in 2001, reported in the week after 9/11 that authorities in New Jersey detained and questioned "a number of people who were allegedly seen celebrating the attacks."

Kovaleski has a congenital condition that restricts joint movement. In a speech, Trump went after the "the poor guy, you oughta see this guy" — making jerking gestures and taking a mocking tone.

Trump later denied he was imitating Kovaleski and further claimed "I have no idea" who he is and didn't know of his condition. But Kovaleski said he had met Trump repeatedly, in face-to-face face interviews and at news conferences, and "Donald and I were on a first-name basis for years."

On why he continued to raise questions about Barack Obama's country of birth even after the president produced his birth certificate in 2011: "Nobody was pressing it, nobody was caring much about it."

The facts: Trump himself continued to press false theories about Obama's birthplace after they were debunked. His claim that the matter faded when the birth certificate came out belies his efforts to keep the myth alive.

"Was it a birth certificate?" he asked in a 2012 interview. "He was perhaps born in Kenya. Very simple, OK?" Trump said in 2014. "Who knows about Obama?" Trump asked in January 2016.

Clinton: The dog ate my homework

"For those of you who are concerned about my using personal email, I understand. And as I've said, I'm not making excuses. I've said it was a mistake and I regret it."

The facts: She has made a variety of excuses on the way to a grudging acknowledgment that her use of a personal server and email for State Department business was wrong.

She's said she used personal email because she wanted the simplicity of a single digital device, although it turned out she carried several devices. She said her email practices were "approved" when they were not — they merely had not been expressly prohibited at the time for the secretary of state.

She said she didn't understand that material marked with a "c" that passed through her personal communications system meant it was confidential. She said other secretaries of state did it first. That's partly true, but in a limited way and not with their own servers. She said she never passed on classified material in her system. The FBI found she passed on three email chains with information that had classified markings in the body of the emails; the State Department contended two of those chains held unclassified material.

On the Trans-Pacific Partnership: "I did say I hoped it would be a good deal."

The facts: Clinton heartily supported the Pacific trade deal in speeches around the world as secretary of state; she did not merely hope it would turn out well. Clinton declared in Australia in 2012, "This TPP sets the gold standard in trade agreements to open free, transparent, fair trade, the kind of environment that has the rule of law and a level playing field." Similar speeches elsewhere affirmed her belief that the deal, still under negotiation, was "groundbreaking," "exciting" and "embodied" 21st century standards.

That position became awkward if not untenable in her Democratic primary race against Bernie Sanders, a foe of the deal, and she turned against it. Her less-than-detailed explanation: The deal as finally negotiated did not measure up to her standards for protecting US wages, jobs and national security. Yet the final deal contains some of the strongest labor protections of any US trade agreement.

The subject became Exhibit A in the case made by critics that she lets political currents, instead of personal conviction, guide her.

A hacked email from Clinton adviser Joel Benenson may have inadvertently lent weight to that suspicion. "Do we have any sense from her what she believes or wants her core message to be?" he asked. "Sanders has simplicity and focus."

Clinton: "I don't add a penny to the national debt."

The facts: Not true, according to the nonpartisan Committee for a Responsible Federal Budget. It estimates her increased spending in areas such as infrastructure, more financial aid for college and early childhood education, would increase the national debt by $200 billion over 10 years. That is far less than their estimate for Trump, who they predict would add $5.3 trillion over 10 years. But it's plenty more than a penny.

One for the road

Trump to Clinton: "You've been fighting ISIS your entire adult life."

The facts: The Islamic State group did not exist for almost all of Clinton's adult life. She's 69. ISIL is 4.