Majorityrights News > Category: Journalism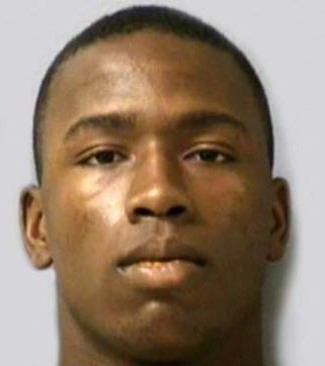 Oxygen Crime Time, "Man Accused Of Killing Girlfriend Over Cheating Accusations, 13 June 2017:
When arrested, the boyfriend's car reeked of bleach.
On Sunday, state police arrested a Pennsylvania man accused of killing a missing woman. Ishemer D. Ramsey, 21, has been arrested on a homicide charge, and police believe he fatally shot his 26-year-old girlfriend.
According to the Butler Eagle, police believe they found the body of Melissa Barto on Monday night. Police suspect she was killed Thursday, allegedly by Ramsey.
"The body was burned rather badly," said Trooper James Long said. "It was a pretty horrific scene."
According to court documents, Ramsey allegedly told a witness the shooting happened during an argument in the defendant's car after Ramsey accused Barto of cheating.
When police took Ramsey into custody following a traffic stop, they stated that his car reeked of bleach, and the passenger side seat was missing. In Ramsey's possession, a .45-caliber pistol in a drop holster, police say.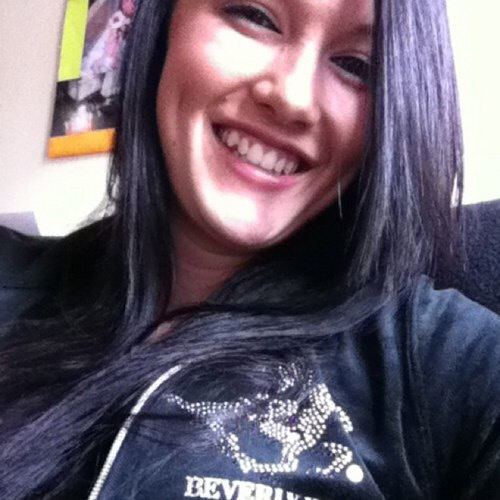 On Friday morning, Barto's mother reported her daughter missing, according to the report. She told police she last spoke to her daughter on Thursday.
On Saturday, a witness told police they saw Ramsey "cleaning and cutting the carpet" of the passenger side floor of his vehicle.
Two police officers interviewed Howard George, 23, on Saturday who told them that Ramsey confessed to him that he had killed the woman.
"Ramsey believed she was cheating," the police affidavit said, "and stated that he wanted her gone."
According to the Butler Eagle, Ramsey told George that he shot Barto in the head two times, and she said 'you shot me,' so Ramsey shot her a third time.
[Butler City Police Department]
Blacks aren't natural allies of Asians and neither are Jews, with their propensity to impose Abrahamism, its liberalism, Christian submissionaries and Muslim compradors over Asians

Salon, "Donald Trump's Justice Department is fighting affirmative action for hurting white people", 2 August 2017:

Attorney General Sessions is furthering an anti-civil rights agenda by investigating affirmative action.
I'm going to begin with an unusual order in approaching this article and surrounding discussion - viz., I will begin by looking at some comments on the matter because they throw light on how the YKW are misleading and manipulating people with a concept of "the left" - not letting it be properly understood as discriminatory social unionization and coalitions thereof, but rather having it oxymoronically accepted as liberalism for all but those unionizations circumscribed and actively represented inasmuch as it is good for YKW interests - themselves stealthily behind the scenes of the unionizations, markedly of the black interests that they have represented - viz., especially as it serves to rupture the effective patterns of their perceived enemies: would-be unionized White and Asian power.
Until recently, around 2008 with the subprime mortgage crisis; and the re-branding of (((Frank Meyer's paleoconservatism))) as the "Alt-Right", the YKW had not been so ardent nor effective in getting the public to argue that THE Left was the great problem of our times.
But looking at the essence of "the left" as the YKW have permitted it to be spoken of in the public domain, what we've had is Jewish led coalitions, internationally, of Jewish interests and crony capitalist interests; and domestically, in The U.S., primarily Jewish led coalitions of Africans, sundry Mulattoes, where convenient, gays, lesbians and feminists where they might perceive a common axe to grind against White men ...at the same time these Jewish led coalitions have not been organized for sympathy or fairness to Asians interests either.
After this point, 2008, when the YKW and complicit right-wing sell outs had presided over the boom bust cycle to where they stood firmly atop, they no longer had any use for advocating left coalitions of unions against the power - because the YKW had crossed the intersection, they had become the predominant organized power. Suddenly, "the left" became the pervasive enemy. ...and in the background, only one social unionization was tolerated by them - though not called "the left" - it was, of course, the union of Jews; and it became more brazenly right wing and supremacist with regard to other peoples, seeking only to cooperate with their right wing sell outs against those who might collectively organize as leftist coalitions against their elitism, supremacism and imperialism.
Thus, Gavin Chan has been maneuvered by Jewish journalese, a disingenuous framing of discourse, into talking in terms of "THE left" being antagonistic to his interests, without recognizing that this is neither a White Left, nor an Asian Left, but Jewish organized black and other PC left that has been used to attack those who most threaten the YKW - viz. Whites and Asians - as they threaten, especially in coalition, the only social unionization that the YKW want to remain effective - their own.
Gavin Chan · Dallas, Texas
Affirmative action is in fact the biggest middle finger to Asians. But the left leaves this detail out in most affirmative action discussions because Asians don't fit into the leftist racial narrative.

Affirmative action in place to pay historical reparations, sure, but why at the expense of Asians? It's absolute bs.

It's time to end this super racist policy.
Gavin, they've given you the middle finger indeed with unions of blacks et. al, represented against you. But, where Elizabeth says..
Elizabeth Rodriguez · Ledyard, Connecticut
Sorry, but I don't think Trump and Sessions are doing this to fight for Asian rights.
...that is true, they are not. They are doing this as a part of disingenuous quid pro-quo between Jews and complicit White right/alt-right wingers. I.e., they are not doing this for a White Left nor an Asian Left, but for a system controlled by (((the invisible hand))) in cooperation with whomever will take their deals, take their side and share their enemies where they might have the nerve to organize against their supramacism and imperialism.
The proper response is to recognize that a repeal of the Consent Decrees of the 1964 Civil Right Act would help alleviate some of the pressure of active enforcement of reverse discrimination, but it does not go far enough, it is not the White and Asian unionization and necessary coalition thereof - which would constitute, in the case of America, ethno-nationalisms in diaspora.
When you criticize "the racism" of affirmative action you are, in effect, criticizing group genetic unionization, the capacity for accountability thereof and thus to discriminate necessarily in group interests - that is not necessarily the same as being unfair and impervious - and leaves us only the fall-out of a civic nation, its muddles and deleterious demographic mixing - which will be horrifically unjust and destructive to systems- a destruction imposed by cultural Marxism these last 70 years, which operates irrespective of objectivist rules such as civil rights, by whatever stealthy social organization that remains effective behind the scenes, largely YKW.
Let's focus more on the Salon article(s) now:
Some background: The Consent Decrees are effectively a scheme devised for U.S. Courts to stipulate and oversee enforcement of various concrete measures that must be taken over time to implement reverse discrimination, for all practical purposes, against White people (it eventually worked against Asians as well).
At first blush it appears to be simply good that this reverse discrimination of affirmative action might be overturned - and it really is good to an extent: at least it would repeal oversight of strict and punitive enforcement of (((Red Leftism))) and its defacto imposition of Mulatto supremacism over Whites (and Asians, Mestizos and Amerindians). It would curb the imposed liberalization of White (and Asian) boundaries in force since court decisions and consent decrees of the 50's and 60's; and make way for a return to a more generally liberal direction of civil individual rights, on the basis of civic nationalism - that, however, is always disingenuous. Who believes that the system is "objectively" backed?. What is the demographic make-up of this civic nation, where is it headed and which people have the invisible hand that is pulling the socially orchestrating strings that are not acknowledged?
Now that the demographic situation is muddled among the masses and unionized resistance appears near futile as it has been conflated for years with civic liberalism, Jewish interests are entrenched on top with the help of right wing sell outs they've bought off. They are now consistent in opposing "the left" - viz., unionized groups of people which might otherwise hold them to account. What they offer instead is civic nationalism and the mechanism of civil rights with no account to systemic backing other than the invisible hand that they, the YKW, and to some extent complicit right wing sell outs, control.
The initial financial boosters of the Trump administration, the people who made Trump's presidency possible, are Robert Mercer and his daughter Rebekah. They fall into the complicit with Jews category, at best, they work things out with Jews. Witness their having put Judeo-Christian Steve Bannon (who believes "the dark frorces of the far east are the greatest threat to Western civilization) in charge of the Trump campaign as a condition of their backing. Nevertheless, Robert has long been an opponent of the 1964 Civil Rights Act; and Sessions has obviously been tasked to set about deconstructing the 1964 Civil Rights Act; he was installed along with Bannon into the Trump administration apparently in large part with that aim.
Rebekah and her father Robert Mercer

NPR, 22 March 2017: "Jane Mayer - Dark Money: The Hidden History of the Billionaires Behind the Rise of the Radical Right."

Jane Mayer writes in the New Yorker about Robert Mercer and his daughter, Rebekah Mercer, who have poured millions of dollars into Breitbart News, and who pushed to have Bannon run Trump's campaign. Robert and daughter Rebekah's dark money is behind Bannon, Sessions,.. they were behind Flynn as well, would have been for Cruz, Bolton, almost anything but the Clintons.
Robert Mercer's Opinions on 1964 Civil Rights Act:

According to a March 2017 New Yorker article by investigative journalist Jane Mayer, David Magerman, a former Renaissance employee, said that Mercer called the Civil Rights Act of 1964, the landmark federal statute arising from the civil rights movement of the 1960s, a "major mistake." According to Magerman, Mercer said that African Americans were economically better off before the civil rights movement, that white racists no longer existed in the United States and that the only racists remaining were African American. Mercer vigorously denies being a white supremacist.
It remains true that White people, including 'lower class White people" NEVER needed such black unions having their interests imposed upon them, as they were imposed by Jewish legalists, right wing sell outs and liberal stooges.
Thus, a repeal of the Consent Decrees could relieve Whites some - but only after untold damage has already been done to human biological systems and the demographic situation is hideously muddled and swamped - leaving the only one apparent way out in systemic support - through dealing with the YKW: an option that right wing sell outs and the Alternative Right have already exercised.
While they may have some problems with blacks that they may not want to own up to, but would rather look upon as the unfairness of affirmative action according to pure objectivist criteria and civic nationalism, none of these people behind and in the Trump administration have any great affection for Asians either. None of these people are anti-Semitic. The circumstance has all the hallmarks of a continued program of collaboration of elite and Zionist Jewry and right wing sell-out Whites: i.e., now that these folks are on top of the seven power niches, who needs left coalitions, unions of people discriminating in their interests? Especially not against Jewish supremaicism and elitist right wing interests.
The YKW, you see, are the only systemic union allowed in the end, by the cause of Red Leftism. Ever since around 2008 "the left" has been popularized as the great villain by the YKW in power - largely by means of the popularization of the (((paleoconservative underpinned))) Alternative Right.
But, in a word, the liberalism that they offer - even if they would repeal the Consent Decrees (which they will probably not succeed in implementing to any great effect for White interests free of Jewish instigation of pan mixia) - does not go nearly far enough: Systemic White interests need to be unionized such as to afford discriminatory accountability in the interests of our social capital - that is what is called an ethno-nation - and it must exclude the YKW from any pretense that they are White as well. Jews being considered "White" and a part of "Western Civilization" is obviously a key to the Session's deal that they are floating to repeal the Consent Decrees. Jews cannot be trusted as part of our interest group for their manichean cunning and inevitable destruction to our people, any more than blacks can be a part of our people for their genetic distance and inevitably destructive biopower where it is allowed cohabitation and mixing.
The undoing of the Consent Decrees would be the theoretical ending of a Jewish led implementation of imposed black unionization and extortion against us all.
What we mean by unionization here is what we mean by ethno-nation on the broad scale and genetic interest groups on the subsidiary level - in our exclusionary interests.
The problem arises then with he fact that you still have to live in the world with other people as cooperatively as possible. Drawing upon friend enemy distinctions, most sane people would say Jews and blacks should be first to be most perfectly excluded; as people coordinated with at best, but not cooperated with in expectation of reciprocal good will.
Our best hope is in cooperating with coalitions of Asians, Amerindians and Mestizos against blacks and YKW.
Asian - Mestizo - White interaction is nevertheless, problematic and nobody wants to be naive - but if there is some way to coordinate our unions as a coalition against Jewish and other right wing supremaicsm, and Muslims and against black biopower, then we probably have the best possible coalition.
Of course the trick is how to manage these coalitions with Asians, Amerindians and Mestizos, without us getting abused - particularly with the Alt-Right, Right and Jews ostensibly representing us - The Asians, Amerindians and Mestizos might simply react by trying to swamp us in population if we let them, glibly citing historical grievances that we especially would have had nothing to do with, even historically; or they could do worse, taking guerilla tactics against us as if we are immune to cooperation, perhaps sicking https://www.youtube.com/watch?v=0Wvy5jXXg-E tuck ms 13">the likes of MS13 on us if we don't like their taking advantage, etc.
Some people would say that we do not have to coordinate with the better elements of these people; but in a world where we are faced with Jews, Muslims and Africans, and naive and disingenuous Whites, Jewed-out by Christianity, indeed we must try to coordinate with these peoples as left natonalist allies as best we can.
The Salon Article. An ostensible victory to unburden White servitude to blacks, but at what (((price))) and to what real effect, in whose "objective" interests?
Salon, "Donald Trump's Justice Department is fighting affirmative action for hurting white people", 2 August 2017:

Attorney General Jeff Sessions is furthering an anti-civil rights agenda by investigating affirmative action.


The bromance between President Donald Trump and Attorney General Jeff Sessions may have soured, but that doesn't mean the president isn't supporting the most reactionary aspects of Sessions' policies.

The Justice Department's civil rights division is going to have some of its resources allocated toward lawsuits against universities over affirmative action policies perceived as hostile to white people, according to a document reported by The New York Times. The Times also reports that the internal announcement to the civil rights division explicitly asks for lawyers who would be willing to pursue "investigations and possible litigation related to intentional race-based discrimination in college and university admissions."

This policy exists as part of a larger anti-civil rights agenda being pursued by Trump and Sessions. In May, Sessions doubled down on the drug war by instructing prosecutors to "charge and pursue the most serious, readily provable offense." In June, Sessions discontinued the use of consent decrees in civil rights cases, which goes against traditional Justice Department practice as it makes civil rights rulings more difficult to enforce. Last month the Justice Department argued that Title VII protections don't apply to the LGBT community.

Despite these social justice policies, Sessions has mainly been in the news for his deteriorating relationship with Trump. Although the two were reported to be close friends for years, and through the 2016 election, things soured between them when Sessions recused himself from the Russia investigation in March. Trump has blamed Sessions for what he perceives as a showing of weakness and said that he wouldn't have selected Sessions as attorney general if he'd known he would do that.
Salon, "Trump Administration quietly rolls back Civil Rights efforts across federal government", 15 June 2017: Previously unannounced directives will limit the Department of Justice's use of civil rights enforcement tools - Consent Decrees

Topics: Civil Rights, Department of Justice, Jeff Sessions, ProPublica, Trump Administration, Politics News

For decades, the Department of Justice has used court-enforced agreements to protect civil rights, successfully desegregating school systems, reforming police departments, ensuring access for the disabled and defending the religious.

Now, under Attorney General Jeff Sessions, the DOJ appears to be turning away from this storied tool, called consent decrees. Top officials in the DOJ civil rights division have issued verbal instructions through the ranks to seek settlements without consent decrees — which would result in no continuing court oversight.

The move is just one part of a move by the Trump administration to limit federal civil rights enforcement. Other departments have scaled back the power of their internal divisions that monitor such abuses. In a previously unreported development, the Education Department last week reversed an Obama-era reform that broadened the agency's approach to protecting rights of students. The Labor Department and the Environmental Protection Agency have also announced sweeping cuts to their enforcement.

"At best, this administration believes that civil rights enforcement is superfluous and can be easily cut. At worst, it really is part of a systematic agenda to roll back civil rights," said Vanita Gupta, the former acting head of the DOJ's civil rights division under President Barack Obama.

Consent decrees have not been abandoned entirely by the DOJ, a person with knowledge of the instructions said. Instead, there is a presumption against their use — attorneys should default to using settlements without court oversight unless there is an unavoidable reason for a consent decree. The instructions came from the civil rights division's office of acting Assistant Attorney General Tom Wheeler and Deputy Assistant Attorney General John Gore. There is no written policy guidance.

Devin O'Malley, a spokesperson for the DOJ, declined to comment for this story.

Consent decrees can be a powerful tool, and spell out specific steps that must be taken to remedy the harm. These are agreed to by both parties and signed off on by a judge, whom the parties can appear before again if the terms are not being met. Though critics say the DOJ sometimes does not enforce consent decrees well enough, they are more powerful than settlements that aren't overseen by a judge and have no built-in enforcement mechanism.

Such settlements have "far fewer teeth to ensure adequate enforcement," Gupta said.

Consent decrees often require agencies or municipalities to take expensive steps toward reform. Local leaders and agency heads then can point to the binding court authority when requesting budget increases to ensure reforms. Without consent decrees, many localities or government departments would simply never make such comprehensive changes, said William Yeomans, who spent 26 years at the DOJ, mostly in the civil rights division.

"They are key to civil rights enforcement," he said. "That's why Sessions and his ilk don't like them."
....tasked with out-Koshering other goyim alum and to put the hit on them gangster style for being in/convenient goyim to the kosher mob. From our point of view, we can be glad that Bannon's (((Paleocon))) misdirection into his (((Neo-Reaction))) is being throttled by a more distinctly (thereby didactic) Kosher and neo-liberal effort.
Scaramucci blanks like a hootchi.

First, some commentary on the situation by Kumiko:
Death match, Maxine Waters versus Steven Mnuchin.
A number of Cernovich's people are getting subpoena'd now too.
He's on Twitter this morning saying he's worried he'll be next.
All the FVEY accounts are indicating "LOL we're coming for all of you."
The collapse is going to be good fun.
Why would Cernovich be subpoena'd?
Because Putin, quite seriously.
It's encouraging that this has started to bleed into the Alt-Lite.
Since they thought that everyone had forgotten about them.
It forms part of the logic of why we have actively tried to keep our audience from falling into that garbage when it started up.
All of these people will go down with the ship, because that's how it works.
The only way to not get taken down is to just not be there.
"I'm just a blogger, surely I can be a grey vector of Active Measures and be left alone, right?"
Yeah no.
The only they were going to escape would have been if Trump had swiftly crushed the entire US intelligence community within a few months of entering office.
But these fluffy guys didn't think about that, and Trump was incompetent, so now it's all catching up to them.
There's still chances for them to squirm out, if Trump starts a firing spree before Graham's bill passes.
But it's looking like they won't make it.
Trump is behind schedule, since he fired Priebus today, but then he realized that Scaramucci doesn't care about anything and wants to actually fight Bannon.
So they are wasting precious time because Trump didn't realize that Scaramucci only wanted to enter the White House so he could destroy Priebus and Bannon.
....because they screwed him in a business deal back n 2016.
Now he's coming back pure ITALIAN BOSS.
...and now they are all falling over each other to try to 'calm that down'... wasting precious time.
That's why you see Raheem Kassam and Cernovich now trying to rally the base against Scaramucci "or it's all over" according Kassam.
If you want to be rid of Bannon's Neo-Reactionary misdirection into counter-Jihad Paleoconservatism, you have to love the hit Salabucci is putting on him.
Salabucci is just there to kill two guys.
He's just some guy Trump knew from some business thing, who used to also go on Fox News and give financial commentary.
He spent the whole electoral cycle accusing Trump of being a protectionist bastard, until he realized Trump could be induced to make it worth his while; so he quietly went pro-Trump, sold off his business, and then asked to join the Trump admin.
That's when Priebus and Bannon blocked him, saying he was on an agenda, and so it meant Scaramucci had divested himself for no reason. At this stage I assume he decided to go for the revenge plot, and this may be it.
So he becomes a factor in the chaos. ...since Trump is an idiot and brought him in despite the fact that he was a time bomb.
That's why Sean Spicer resigned, since he refused to work under Scaramucci, since he knew Scaramucci is there to wreck things.
Then Scaramucci immediately came in and destroyed Priebus as Spicer likely predicted, lol.
And is now attacking Bannon, claiming that "I'm here to serve America, unlike Bannon who is here to suck his own dick."
Anyway, yeah, this is why day to day politics can be fun.
On the other side, Trump just ruined his senate majority.
In the process of trying to pass the Obamacare repeal, Trump threatened to economically attack Alaska if Murkowski wouldn't vote 'Yes.'
In reaction, Murkowski doubled down on opposing Trump, and voted 'no.'
So Pence entered the chamber again to try to break the tie.
But then Collins and MCCAIN defected too.
....and the whole chamber erupted as McCain tilted his chin up.
...and the whole fucking thing imploded.
So now Trump is in a position where he is just getting nothing done.

That's what Kumiko had to say. Here's what The New Nationalist has to say. They consider themselves "Third Position," which means that they have some things right - like an eye on the J.Q. and some right wing perfidy. However, they remain insufficiently emancipated from the right wing and are unstable as a result, resorting to some wild speculation where socialization would be corrective.
The New Nationalist, "Move Over Trump, There's a New Sheriff in Town: Mad Tony 'The Mooch' Scaramucci", 28 July 2017:

Trumpian apologists are doing cartwheels and backflips trying to explain away the bizarre behavior of the administration's latest "communication director," one Anthony Scaramucci, also known as "The Mooch." Sean Spicer was a piker compared to this character. Predictably, The Mooch, 53, is a Goldman Sachs alum and hedge fund manager who boasts "29 years on Wall Street." He is a member of the nefarious Council on Foreign Relations and, on June 19, became senior VP and chief strategy officer for the U.S. Export-Import Bank.

During his first week on the job as Trump's chief mouthpiece, Scaramucci engaged the president's drama squad in a WWWF-style brahaha, culminating in an interview during which he declared, "I'm not Steve Bannon. I'm not trying to suck my own cock. I'm not trying to build my own brand off the fucking strength of the president. I'm here to serve the country." Classy.

In another rambling interview, The Mooch vowed to hunt down the White House leakers. He suggested that embattled White House Chief of Staff Reince Priebus would be fired if he leaks and said he was incensed that Priebus "cock-blocked" him for six months from getting a position in Trump's administration. He also called Priebus "a fucking paranoid schizophrenic" and seemed to imply that some White House staffers may have committed a felony by leaking sensitive financial information about Scaramucci, even though his financial disclosure form was publicly available. It is also interesting that The Mooch had nothing bad to say about globalists Jared Kushner, Gary Cohn and Dina Powell during his rant.

Sampling of the Mooch's claims:


The 6 most unusual quotes from Anthony Scaramucci's CNN interview

No sensible leader would turn such a man loose. No sensible leader would be undercutting his own attorney general six months into his presidency. His Secretary of State Tillerson is rumored to have had enough. There is every indication that the Trumpian executive branch is ungovernable; and worse, governed by tweet. Just about anybody within the sistema will distance themselves soon enough. Former media supporter Breibart is playing a role by doing exactly that.

It is just a matter of time before steps are taken to remove him. The New Nationalist (TNN) theorizes the trigger will be a market swoon, possibly triggered by a faux pas from "Red Queen" Donald himself. This happens after the cognescenti are convinced the rigged "markets" are bulletproof against Trumpian buffoonery and skullduggery. But alas, that will prove not to be the case.

This further reinforces our post-election theory regarding Trump mafioso and oligarch-like appointments. This is a devious and traitorous Trojan Horse operation designed to deliberately take what's left of the American system down. This is the end game of a multi-generation national demolition project.

Trump's role is as closer of that project. Unfortunately, few understand that, even his among his opponents. In fact, his Democratic opponents like Hillary and Obama are in on it. Readers need to jettison the erroneous Hanlon's Razor, which says, "Never attribute to malice that which is adequately explained by stupidity." There is true evil and malice at loose in the world and they operate at the highest level.

Although at this juncture this feels like watching red paint dry, it's anything but. This crisis phase, when it erupts, should last about six weeks, ending in total breakdown and chaos. The moving parts, such as a summer of urban turmoil (Baltimore and Ferguson multiplied) are in place. The neo-feudal plans of the Crime Syndicate and their international bankster bosses are in place. The police state and Gulag system have been tested and are in place. Human harvesting implementation was test run in Haiti and is in place. Human terrain intelligence for every person in America, if not the world, is in place, locked, loaded.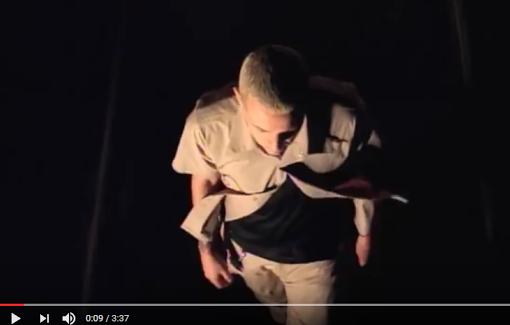 The End, Linkin Park's Chester Bennington
When false opposition forces you to imagine lyrics/text different than theirs and supply protest lyrics authentic to your interests:
Back in the days before Internet, decades before in fact, we young folks didn't have much outlet for protest via the media - TV, movies, newspapers and magazines, book publishing (((all controlled))). Music, concerts and festivals were ostensible outlets of protest expression - and even they were so (((controlled))) by pervasive liberalism that I had to change lyrics in my head to de-liberalize them and make them properly aligned to my grievances. Neil Young's "Alabama" is a classic example of a song that had righteous passion totally misdirected into liberalism. Lynard Skynard noticed it in their song "Sweet Home Alabama", citing Young and his song "Alabama" directly for criticism. But it wasn't only they who objected and I could not relate to their southern patriotism either. No, I had my own protest lyrics in mind - lyrics, wouldn't you know, that I can't even spell out today, this protest remains so forbidden by the powers-that-be and their do-gooders multatto supremacist gate keepers: it goes to show HOW FAR we have NOT come in some ways - ridiculously, you can't even say the N word: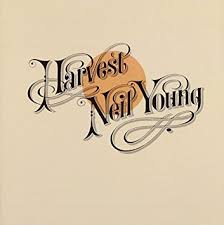 "Alabama", Neil Young - Lyrics

Oh Alabama N-lover
Banjos playing
through the broken glass
Windows down in Alabama.
See the old folks
tied in white ropes
Hear the banjo.
Don't it take you down home?


Alabama N-lover, you got
the weight on your shoulders
That's breaking your back.
Your Cadillac
has got a wheel in the ditch
And a wheel on the track

Oh Alabama N-lover.
Can I see you
and shake your hand.
Make friends down in Alabama.
I'm from a new land
I come to you
and see all this ruin
What are you doing Alabama N-lover?
You got the rest of the union
to help you along
What's going wrong?
Neil did a bit better with the lyrics to "Southern Man", particularly in the last stanza, although I don't think Neil was looking at it from the same angle that I have… that's my imagination supplying the protest angle once again.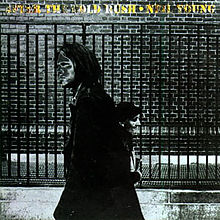 Southern Man, Neil Young – Lyrics
Southern man
Better keep your head
Don't forget
What your good book said
Southern change
Gonna come at last
Now your crosses
Are burning fast
Southern man

I saw cotton
And I saw black
Tall white mansions
And little shacks.
Southern man
When will you
Pay them back?
I heard screamin'
And bullwhips cracking
How long? How long?

Southern man
Better keep your head
Don't forget
What your good book said
Southern change
Gonna come at last
Now your crosses
Are burning fast
Southern man

Lily Belle,
Your hair is golden brown
I've seen your black man
Comin' round
Swear by God
I'm gonna cut him down!
I heard screamin'
And bullwhips cracking
How long? How long?
Neil Young's politics are well off the mark; no need to belabor that, but I'd like to caution that anybody trafficking in the emotion of sadness as much as Neil Young has is promoting a neutering kind of propaganda in that very sadness - it's better to veer in the direction of anger.
Now, a primary outlet for rebellion against political tyranny has been largely co-opted again, this time it is the (((alternative-k*ke er, alternative-right))) that's doing much of the co-opting.
And unfortunately, they are putting their (((brand))) on to some intelligent text, you might say, protest lyrics text.
I feel the same yearning as co-opted passions and thoughtful consideration could be deployed for our authentic protest, and not for the (((alternative-k*ke))), when I read Melissa Meszaros' article about the suicide of Linkin Park frontman, Chester Bennington.
The strikeouts of "alt-rights" and "the left" in one place are strictly my wish and of course not how Melissa wrote the article - as she did, in order to brand it for the (((Alt-Right))). In one place I have to comment where, typical of right wing misguidance, the negative significance and anti stance she registers for the homosexual issue is disproportionate. Everything else remains as she has written it.
Melissa Meszaros

Alt-Right, "What The Alt-Right Can Learn From The Death Of Chester Bennington, 24 July 2017:

Linkin Park touched the millennial generation's frustrations with modern society like no other band could. For this reason, it's worth spending a few moments looking into the life of frontman Chester Bennington and seeing what we can learn after his suicide.

Sexually molested from the age of seven, divorced parents, a steady cocktail of drugs from the age of eleven, with alcoholism and depression entering later on — these are the things that framed the childhood of Linkin Park's frontman Chester Bennington.

Unable to overcome his traumas and subsequent addictions, he chose to use them as a painful source of inspiration in his lyrics. His suicide is unfortunate, especially for his children and wife, and whether we listened personally to the band or not as we were growing up, Linkin Park held a central position representing the millennial generation's frustrations with life and all the associated mental effects relating to the increase of broken homes and fragmenting communities. The band spoke of problems most of us experienced as teenagers, back when we were confused and distrustful of the direction our supposedly fantastic and free society was heading. Now, as adults in the Alt-Right, with infinitely more resources and knowledge at our fingertips, we are dedicated to overcoming and fixing these issues within ourselves and our societies. But still, for many of us, Linkin Park was the herald awakening millions of teens to the realization that the world is messed-up and it was time to prepare for a long battle. For this reason, I believe it's worth spending a few moments looking into Bennington's life of inescapable addiction and seeing what we in the Alt-Right can learn from it.

For me, I remember Linkin Park being the most popular band in my freshman year of high school in Central New Jersey. It was the last year I'd spend in the United States before moving to Hungary with my parents. My friends would carry around the Hybrid Theory CD and hold it reverently during recess while talking about the lyrics. We'd sit with crossed-legs in a circle in the shady corner of a grassy lot while spawns of diversity hollered and beat each other on the nearby basketball courts.

I only got into the band later, for a few months when my father was in the hospital in Hungary, dying from terminal lung cancer. The music is not positive and it does not remind me of a good place. Rather, I envision a constant delirious struggle with myself, getting caught in a loop over thinking various problems and feeling uncertain of ever being able to overcome the odds and live in peace. These are the very thought processes Chester Bennington described himself dealing with, in an interview with 102.7 KIISFM radio in February of this year. After a while, I realized the music was keeping me from moving past my own issues, so I grew out of it.

When it comes to Bennington himself, there are three things worth highlighting. First, there is the molestation by an older male friend. In his own words, Bennington described:

"It escalated from a touchy, curious, 'what does this thing do' into full-on, crazy violations. I was getting beaten up and being forced to do things I didn't want to do. It destroyed my self-confidence. I didn't want people to think I was gay or that I was lying. It was a horrible experience."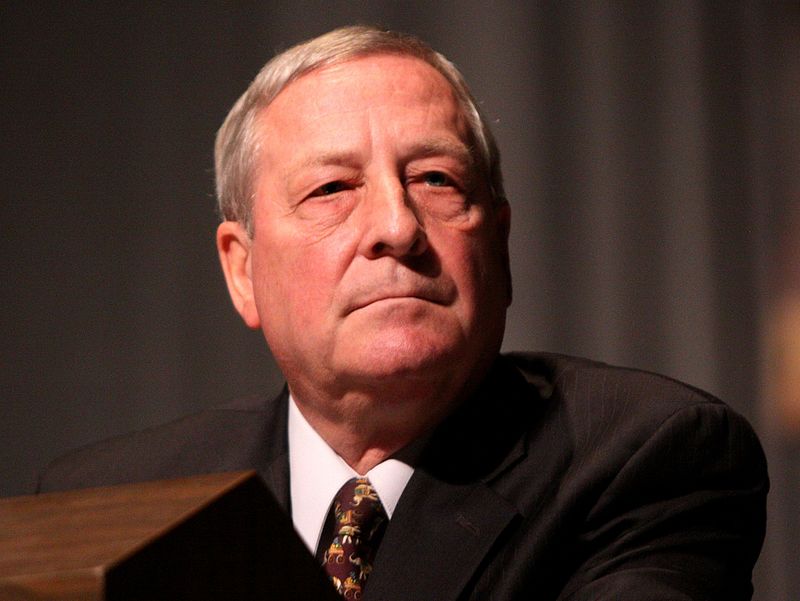 Though he does a very admirable job of exposing Israeli misdeeds, it's almost as if former CIA officer Philip Giraldi has been flipped to Active Measures. The site that he writes for, Unz Review, acts suspiciously like an organ thereof.
Image, Philip Giraldi by Gage Skidmore.jpg
There is a saying that "the darkest spot - and therefore the best place to hide - is directly beneath the light." It is apparent that many Jewish interests are in diaspora and they hide directly beneath the light of anti-Zionism.
This article at Unz Review, "How Israel Manages Its Message: A new app enables instant pushback," provides significant insight into Hasbara's power and influence in the war of perception. But its author, Philip Giraldi, is wasting his insider insight (he's former CIA officer) at the Unz Review. And it is apparent that he is welcome there because with Giraldi, as ever, the issue with Jews is strictly a matter of Zionism - which he criticizes very well, but apparently at the price of letting their diaspora influence to flee to Russia, the US and elsewhere - allowing their nefarious influence to go uncritiqued in diaspora, while their cover there is protected and deepened - for example, in collusion with The Russian Federation's Active Measures in its infiltration of the European and American Right Wing.
Philip Giraldi, at Unz Review, 27 June 2017:

"How Israel Manages Its Message: A new app enables instant pushback"

Those of us who are highly critical of Israel's ability to manipulate U.S. foreign policy frequently note how sites that permit comments on our articles are almost immediately inundated with hostile postings that are remarkably similar in both tone and substance. Given that it is unlikely that large numbers of visitors to the sites read the offending piece more-or-less simultaneously, react similarly to its content, and then go on to express their disgust in very similar language, many of us have come to the conclusion that the Israeli government or some of the groups dedicated to advancing Israeli interests turn loose supporters who are dedicated to combating and refuting anything and everything that casts Israel in a negative light.

The fact is that Israel is extremely active in an enterprise that falls in the gray area between covert operations and overt governmental activity. Many governments seek to respond to negative commentary in the media, but they normally do it openly with an ambassador or press officer countering criticism by sending in a letter, writing an op-ed, or appearing on a talk show. Such activity is generally described as public diplomacy when it is done openly by a recognized government official and the information itself is both plausible and verifiable, at least within reasonable limits. Israel does indeed do that, but it also engages in other activities that are not so transparent and which are aimed at spreading false information.

When an intelligence organization seeks to influence opinion by creating and deliberately circulating "false news," it is referred to as a "disinformation operation." But Israel has refined the art of something that expands upon that, what might be referred to more accurately as "perception management" or "influence operations" in which it only very rarely shows its hand overtly, in many cases paying students as part-time bloggers or exploiting diaspora Jews as volunteers to get its message out. The practice is so systemic, involving recruitment, training, Foreign Ministry-prepared information sheets, and internet alerts to potential targets, that it is frequently described by its Hebrew name, hasbara, which means literally "public explanation." It is essentially an internet-focused "information war" that parallels and supports the military action whenever Israel enters into conflict with any of its neighbors or seeks to influence public opinion in the United States and Europe.

The hasbara onslaught inevitably cranks up when Israel is being strongly criticized. There were notable surges in activity when Israel attacked Gaza in 2009 and 2012, as well as when it hijacked the Turkish humanitarian relief ship the Mavi Marmara in 2011. The devastating 2014 Gaza fighting inevitably followed suit, producing a perfect storm of pro-Israel commentary contesting any published piece that in any way sympathized with the Palestinians. The comments tend to appear in large numbers on websites where moderation and registration requirements are minimal, including Yahoo! News, or Facebook and Twitter.

The hasbara comments are noticeable as they tend to sound like boilerplate, and run contrary to or even ignore what other contributors to the site are writing. They often include spelling and syntactical hints that the writer is not natively fluent in English. As is the practice at corporate customer support call centers in Asia, the commenters generally go by American-sounding names and use fake email addresses. They never indicate that they are Israelis or working on behalf of the Israeli government and they tend to repeat over and over again sound bites of pseudo-information, as when they falsely insist that Hamas was solely responsible for the recent Gazan wars and that Israel was only defending itself. The commenters operate in the belief that if something is repeated often enough in many different places it will ipso facto gain some credibility and create doubts regarding contrary points of view.
Alt-Right story with afew editorial remarks [in italics]...
Alt-Right, "BATTLE OF RAQQAH BEGINS: ISIS FAST AS THEIR ENEMIES CLOSE IN", 30 May 2017:

Jihad without nibbles.

After several weeks of cautious advancing, the US-backed, largely Kurdish-manned Syrian Democratic Forces (SDF) [editorial note: Kurdish-manned, Syrian Force - ideally, those are ingredients we want on our side] have now begun their assault on the ISIS capital of Raqqah.

In a clear insult to Muslims around the world, the assault has been timed to coincide with period of Ramadan [Since we're not being gingerly about their traditions, how about making their religion and its practices illegal in our nations?], a month of fasting in the Islamic lunar calendar. During Ramadan strict Muslims, like the members of ISIS, will abstain from nutrition during hours of daylight. As SDF forces are largely secular of Marxist in their ideology [Apparently at the behest of right wing superiors, the author of the article appears to be dog whistling the Marxist, "Left" thing in order to encourage the Alt-Right audience into thinking that the left nationalists who form a natural opposition to Isil, Islam and other right wing ideologies, are the bad guys], this will ensure that ISIS forces will be physically weakened in the street battles ahead.

Already SDF forces have reached the edge of the city. While ISIS forces are clearly intending to fight to the death, it is believed that the Islamist group has already its their capital to Deir ez-Zur, a town 90 miles down the Euphrates river.

Meanwhile, taking advantage of the hot weather and the weakened conditions of the opponents, SDF forces have started making rapid advances to the south of the city in a clear effort to cut it off.

Meanwhile ISIS forces in Raqqah have two main priorities. One is to prevent civilians from leaving the city, so as to keep as many "human shields" as possible and limit the amount of US-led coalition bombing. In order to prevent people fleeing the battle, roadblocks have been set up.

The other priority is to ensure that people are observing Ramadan fasting rules. Already there have been reports of ISIS arresting an old man for not fasting and whipping other civilians for the same offence. It's going to be a long, tough Ramadan [One hopes that this is pure sarcasm, but has to wonder whether there is a tinge of sympathy here for a religion that means us no good].
Diversity Macht Frei, 23 May 2017, Request complied-with by police to investigate Katie Hopkins for inciting racial hatred over tweet: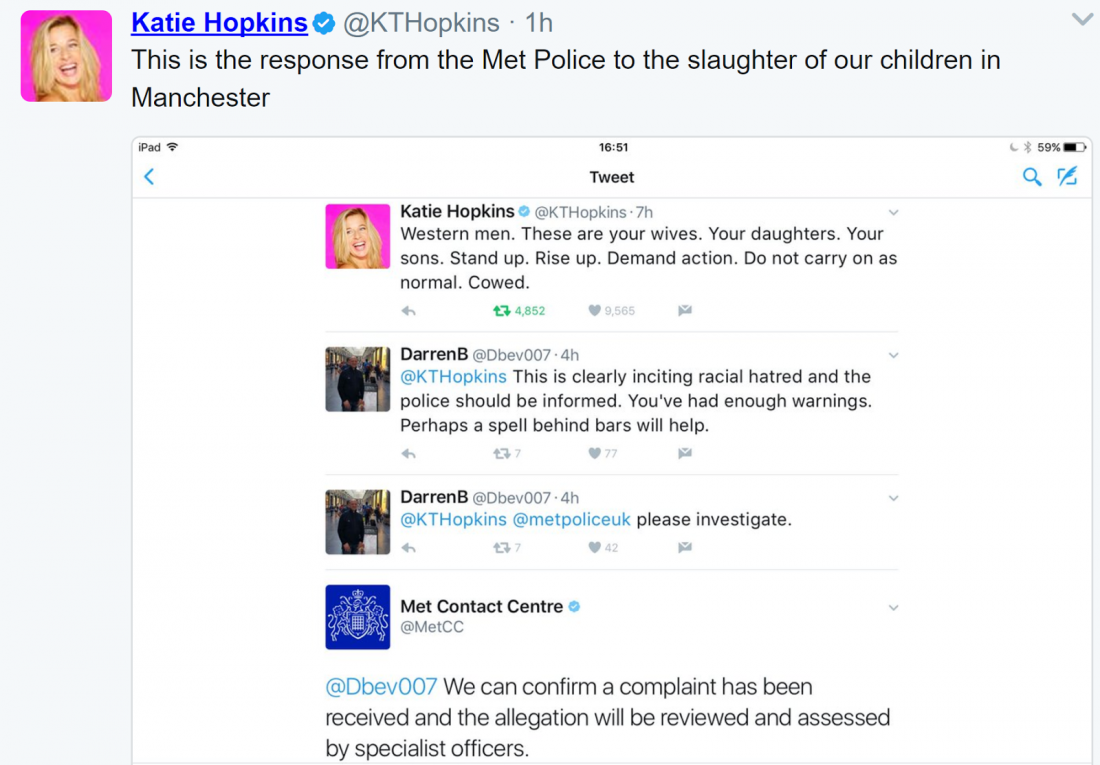 Hugh Muir thinks she is a peddler of hate and should be subject to laws against it -