Majorityrights News > Category: Architecture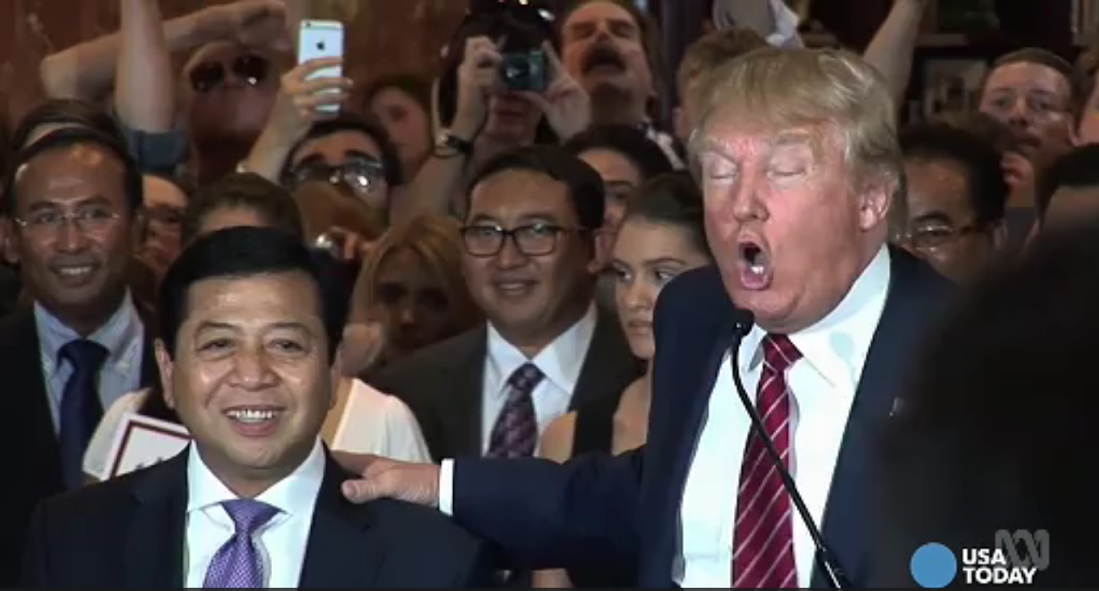 At a press conference at Trump Tower in New York to declare his loyalty to the Republican Party, Donald Trump was flanked by guests from Indonesia, and made a big show of announcing one very special guest, Setya Novanto.
"He wants it big, and overlooking the sacred Tanah-Lot."
Trump deal in Indonesia imposes Islamic compradors over ethno-nationalism and his hotel and business upon what is sacred to Indonesian ethno-nationalists.
While running for President, Trump was courting the Indonesians over lucrative resort deals in Bali and Java; and lobbying Indonesian MP's to expedite a toll road that would benefit his development.

The secretive dealings raise new questions about Trump's corporate interests abroad and about the unholy business and political alliances he's forged.

While at home, Trump rails against Muslim extremists, in the world's largest Muslim country, his allies are cozying-up to Islamists who are posing a direct threat the country's ethno-nationalism.

Donald Trump has entered into two huge deals in Indonesia, and the first of them will land here, on the southern edge of Bali almost on top of one of the Island's most sacred religious sites, Tanah Lot - an hour or two away from the main tourist areas, the Balanese have fought for decades to protect this temple and its surrounds.

"Not much is known of Trump's plans but what is known that he wants it big, the biggest in Bali he says, he wants a tower on an island that bans them, and he wants it over looking the sacred Tahan Lot."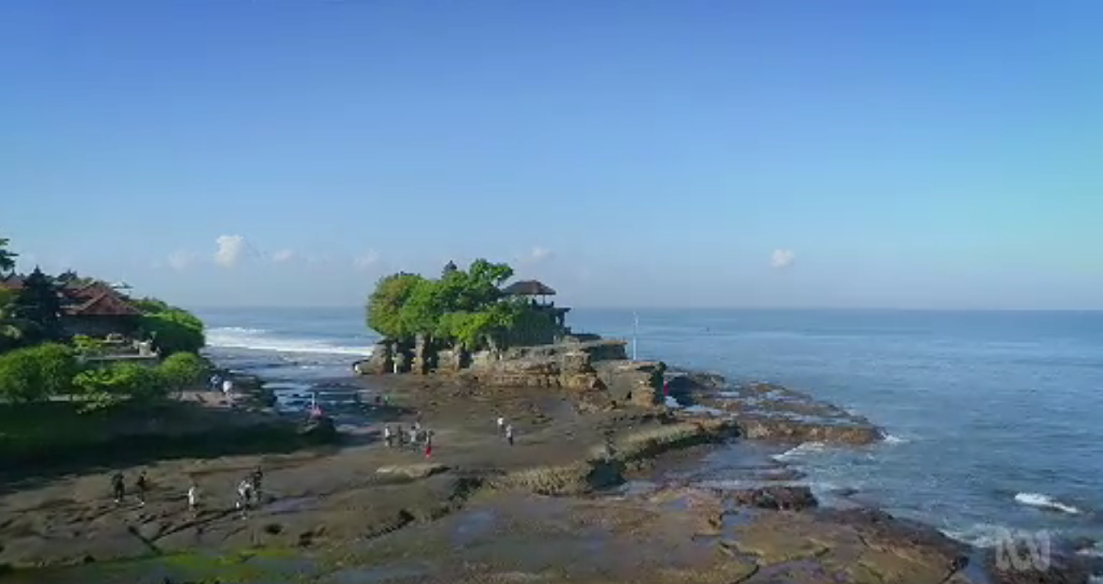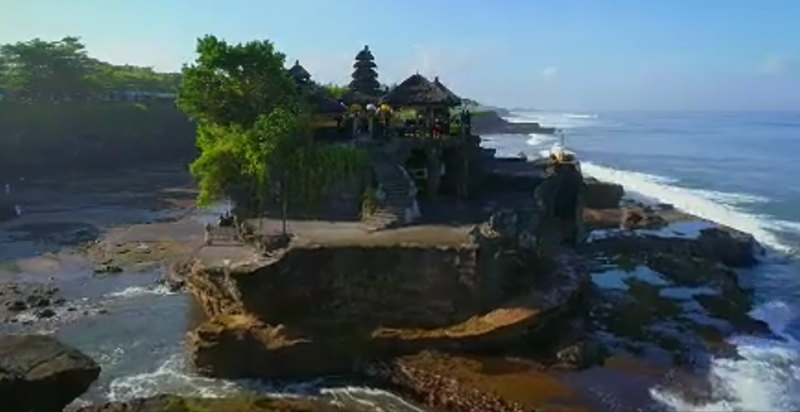 "It's one of the island-wide temples that are sacred to the Balanese, its the land, pana, and lot, which means ocean."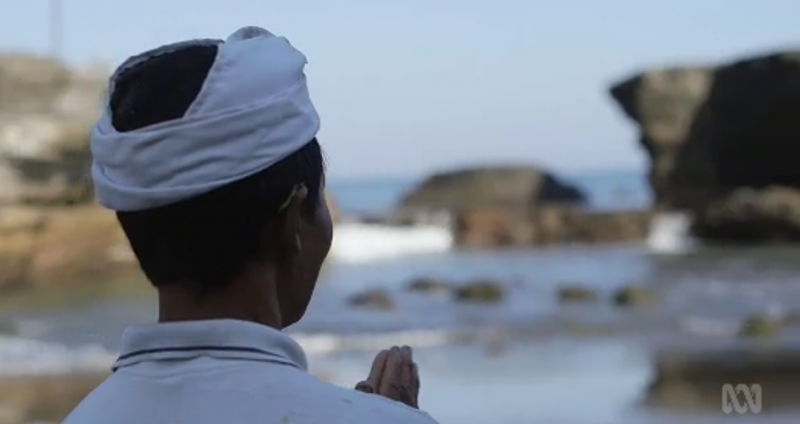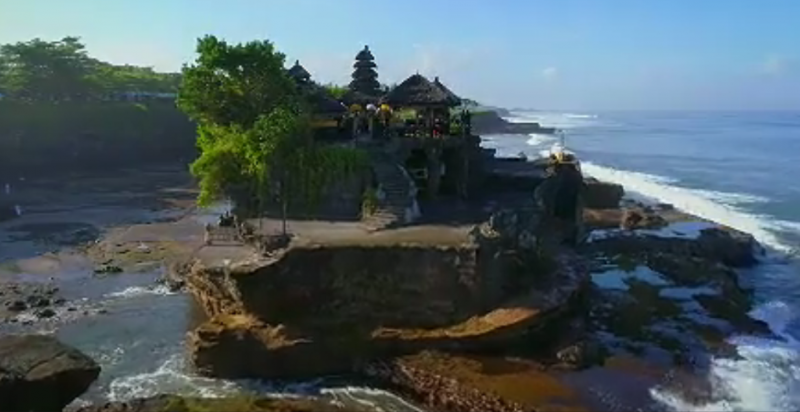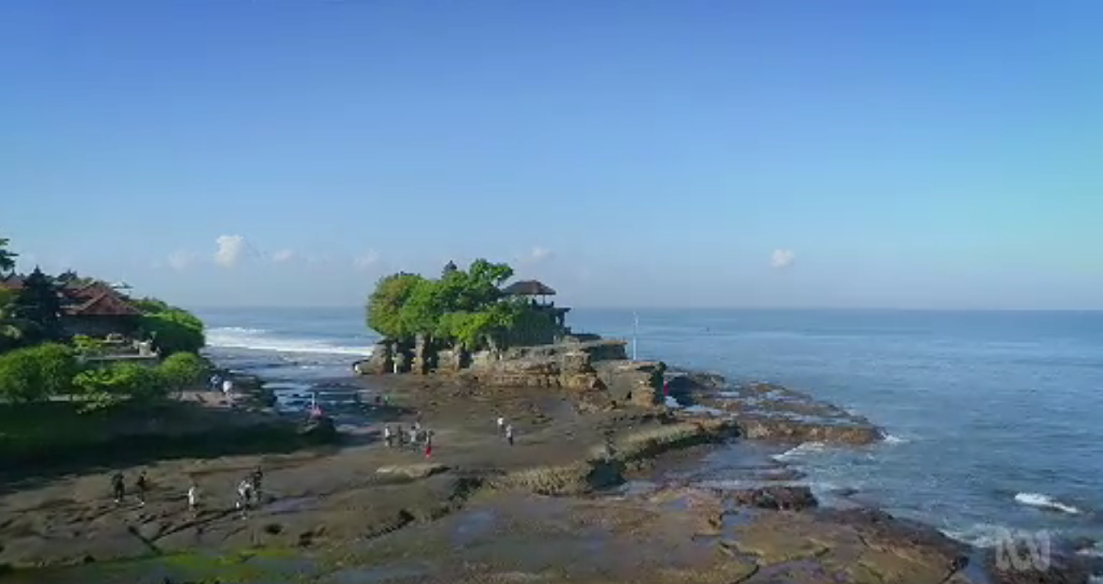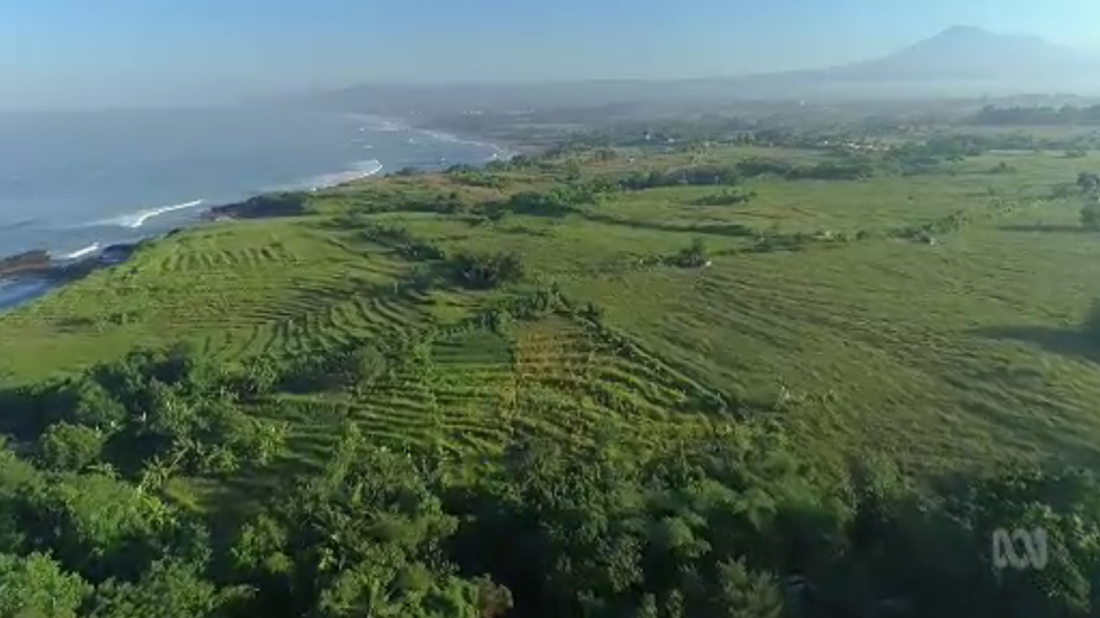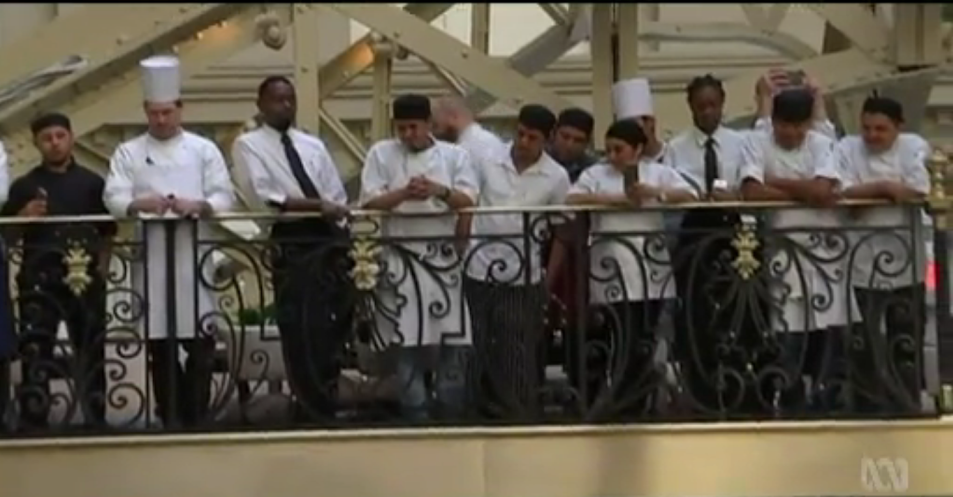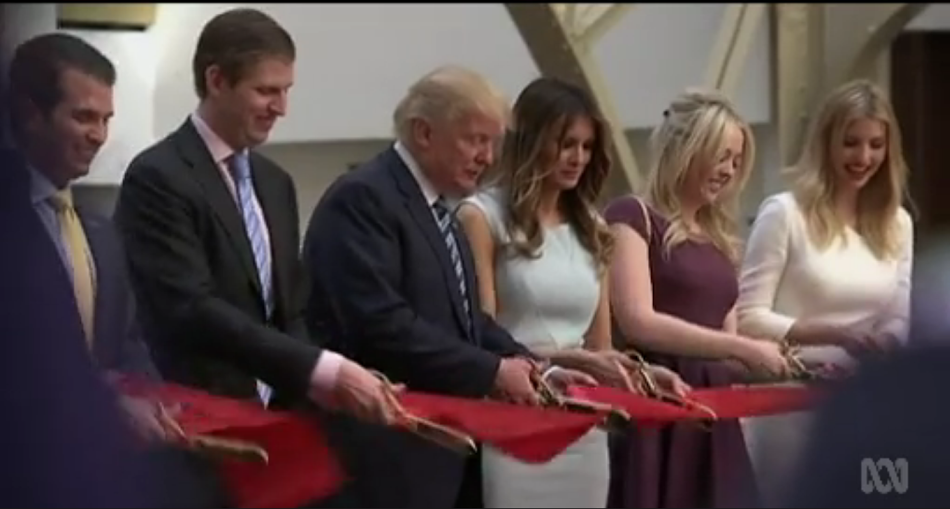 Donald Trump makes deal with Islamic compradors in Indonesia, imposing them against the native stasis of Left ethno-nationalism, and his hotel and business upon what is sacred to native ethno-nationalists.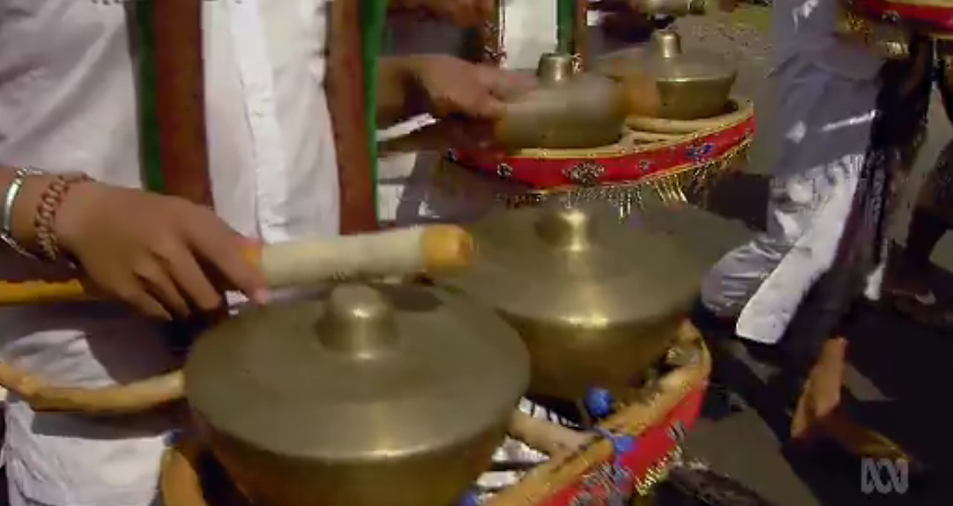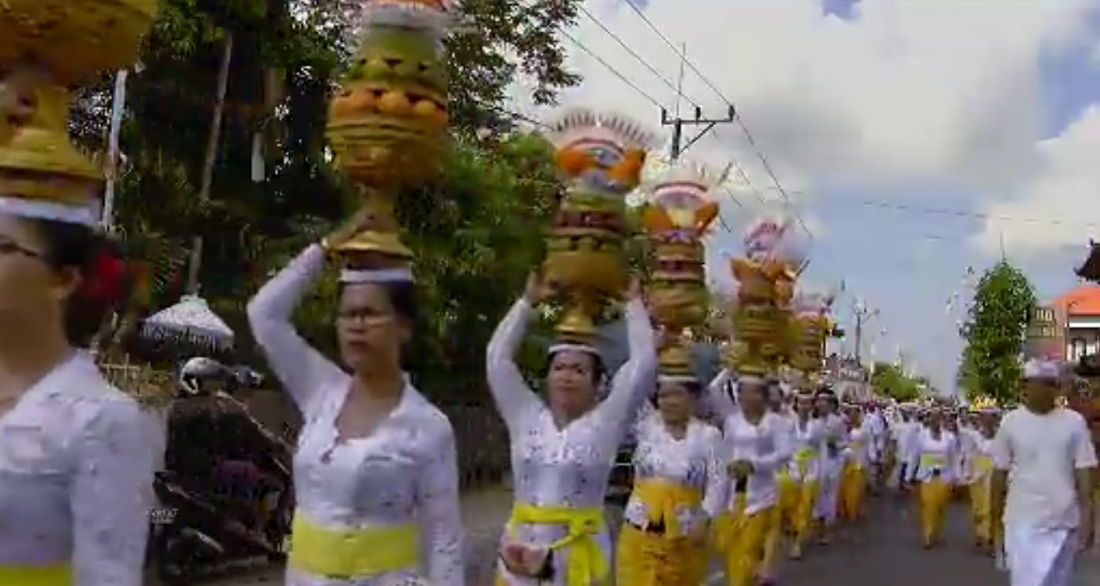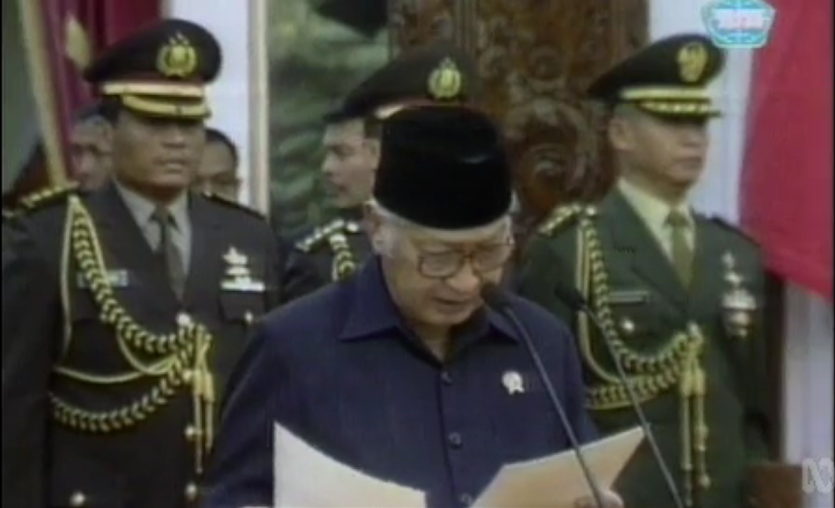 80,000 Indonesians were killed by Suharto on that beach in 1965, the victims were accused of being Leftists….
When President Suharto exited power in 1998, he took three decades of loot with him, estimated at 30 billion dollars.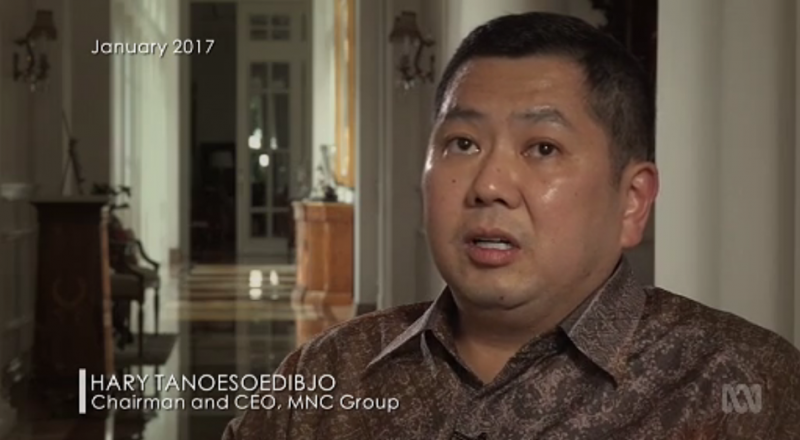 Trump's business partner in the deal, Harry Tanno, was a close friend of Suharto.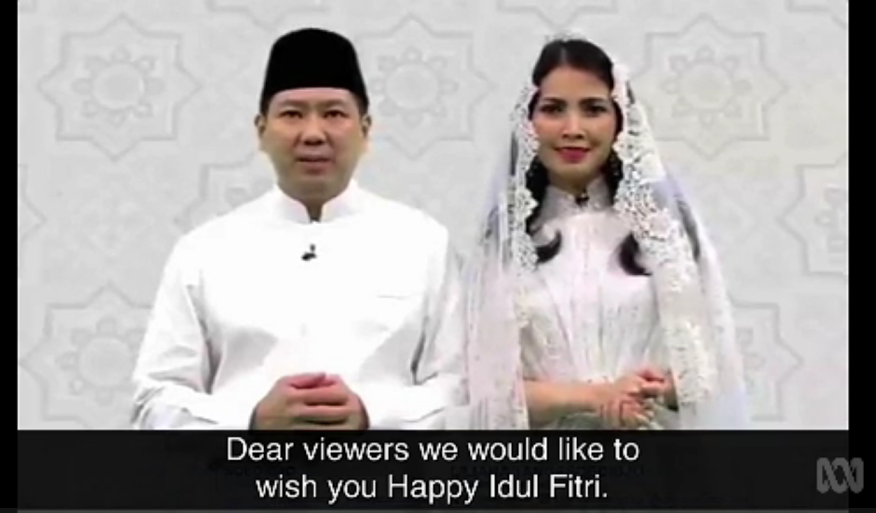 Tanno welcomes Trump and Sharia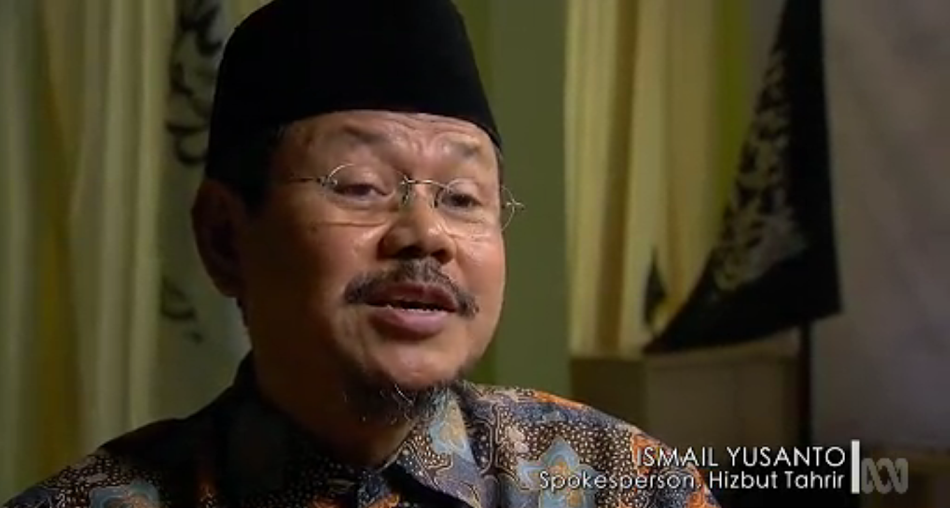 Hizb-ut-Tahrir's man is on screen talking after 37 minute mark - his appearance was the biggest thing in the whole video:
"Is it your ambition to impose Sharia Law in Indonesia?" "It is not our ambition, but our duty."
An abstract kind of wild quid pro quo white America has going on there.
All imagery and story, THE COMPANY HE KEEPS: FOUR CORNERS, 3 July 2017.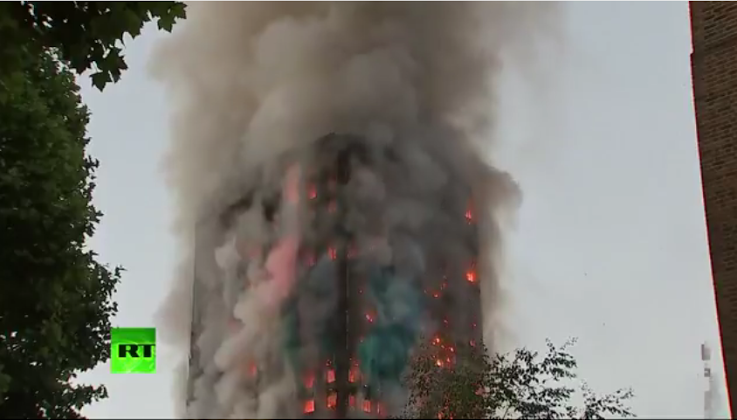 Alt-Right, "LONDON'S BURNING: TOWERING INFERNO EXPECTED TO COLLAPSE", 13 June 2017:

A 24-storey residential tower block in West London is ablaze in scenes reminiscent of the 9-11 "terrorist attack" in New York, with the building, gutted by fire, expected to collapse.

The fire broke out just after 1am on Wednesday, with many residents in their beds. Some people appear to be trapped and have been attempting to signal the 200 firefighters and rescue workers attending the blaze with torches and lights from their smartphones.

The building in question is Grenfell Tower on the Lancaster West Estate. It was built in the 1970s and in recent years has been going through rather chaotic renovation.

In December 2015 the Grenfell Action group reported a number of serious problems caused by renovation work:

- There were big queues for lifts on each floor because the workers were using both of them.

- The condition of the lifts at the start of the day were unacceptable; they were in the state that would be expected by the end of the day.

- Cllr Atkinson stated that he had seen sad notes on front doors asking Rydon workers at least to knock before entering flats.

In 2016 the same group reported a major fire hazard in the building:

"In recent weeks TMO staff allowed a quantity of household 'bulk' rubbish to accumulate, including old mattresses, in the temporary entrance foyer of the tower. This accumulation constituted a potential fire risk and a danger to residents. The TMO area manager and her staff were slow to react and no-one had been bothered to organise the clearence of this rubbish."


It is not yet known if the fire is connected to problems with renovation, or if there is another cause. At present it appears to be linked to the extreme overcrowding in London, combined with neglect by the local Conservative-run council. But, this being London, terrorism must also be considered as a possible cause.
While a bit cold, New Hampshire is a beautiful state and the University of New Hampshire, Durham, is an exquisite setting - all worth fighting for against anti-racist demands.
Ledger Inquirer, "University of New Hampshire hit by racism claims", 12 May 2017:

By MICHAEL CASEY Associated Press

DURHAM, N.H.

Some University of New Hampshire students say the school has failed to address currents of racism on campus and are demanding that it double the number of students and faculty of color, offer diversity training for all staff and amend the student conduct code to expel students who post "racially insensitive" content.

The actions were called for Thursday night as several hundred students met with the administration in a tense and often heated gathering over what they said has been its failure to address long-running concerns about racial insensitivity on campus.

Sparked by what some saw as offensive actions by white students wearing ponchos and sombreros during a Cinco de Mayo party last week, the mostly minority students told UNH President Mark Huddleston and his administration about racist incidents they had experienced and how they felt authorities had ignored their concerns.

Several black students talked about friends being spat upon and called racial epithets or, in one case watching someone drive past campus with a Confederate flag flying from their vehicle and call their friend a racial epithet. Others recalled a growing intolerance from fellow students following the election of President Donald Trump.

"If you keep poking at a balloon, it's going to explode," said Jubilee Byfield, a 21-year-old black sophomore, recounting how black friends were turned away from a fraternity party. "Do you want to be a school that didn't say anything about it?"
While the profusion of churches throughout the world can be disconcerting, as they are devoted to a religion that is obfuscating and mis-directing the natural instincts of our EGI (ethnic genetic interests), there is a note of optimism in that some of these sublime structures and the artisanship that went into their making can be converted for religion aligned with our ethno-national interests.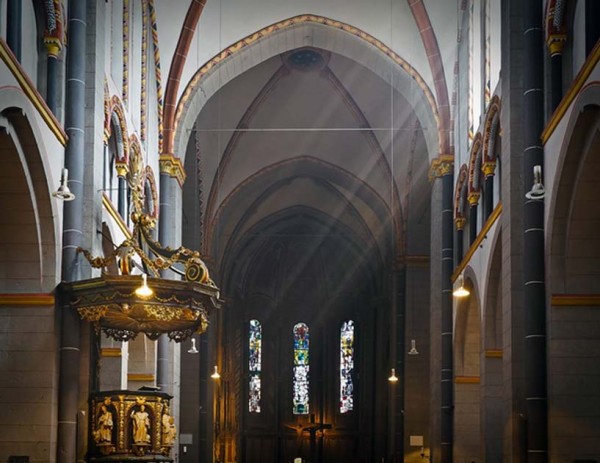 For example, hope for return to proper, natural religious function piques through some of the Spanish missions in California - some were configured to illumination of the solstice: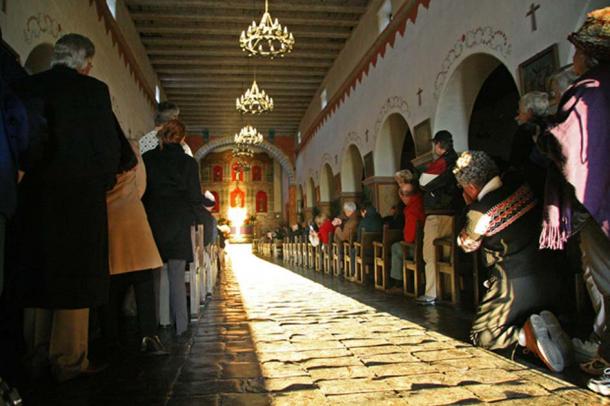 The 2007 midwinter solstice illumination of the main altar tabernacle of Old Mission San Juan Bautista, California. Rubén G. Mendoza/Ancient Editions, CC BY-ND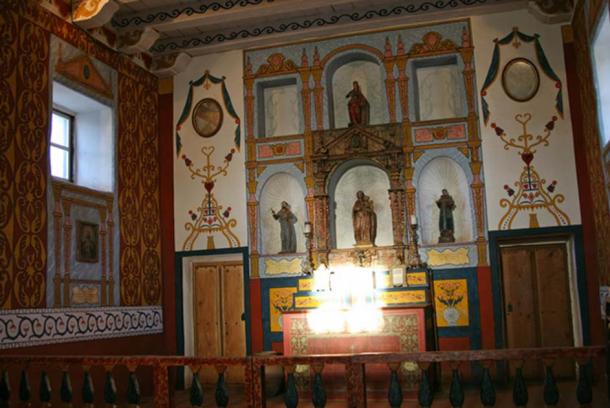 Winter solstice illumination of the main altar tabernacle of the Spanish Royal Presidio Chapel, Santa Barbara, California. The author first documented this solar illumination of the altar in 2004. Rubén G. Mendoza, CC BY-ND
On another level, some of the very elements of worship contained are only thinly veiled pagan icons and arrangement: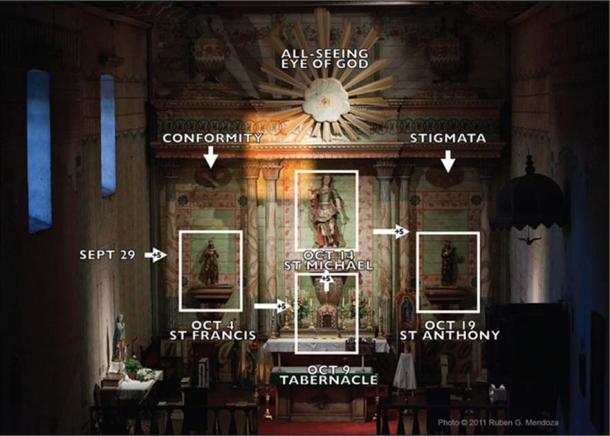 Schematic of the four successive solar illuminations of the saints of the main altar screen of Mission San Miguel Arcángel, California. Note illumination begins at the left with the Oct. 4 illumination of Saint Francis on his Feast Day. The author first identified and documented this solar array in 2003. Rubén G. Mendoza, CC BY-ND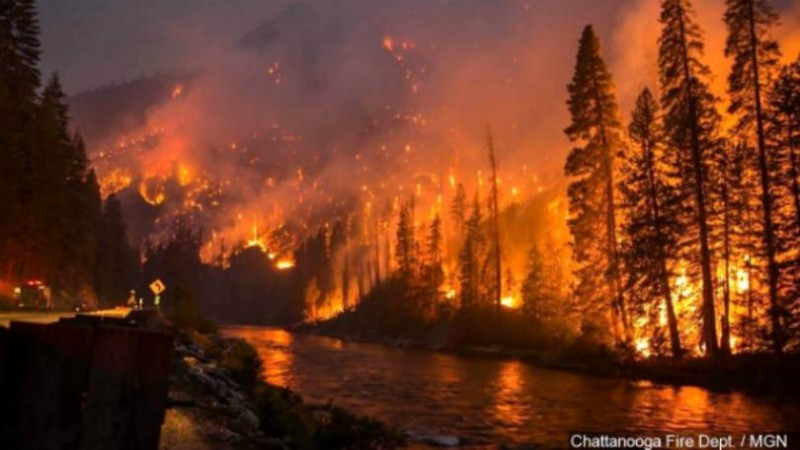 Though a resort area, and mostly White area, one in four people there live below the federal poverty level.
USA Today, "Extent of Tennessee fire damage comes into grim focus", 30 Nov 2016:

The center of Gatlinburg's tourist district escaped heavy damage, but "it's the apocalypse" on either side, said Newmansville Volunteer Fire Department Lt. Bobby Balding.

[...]

"In my 25 years of federal (park) service, I've participated in many fires, but none of that could have prepared me for this."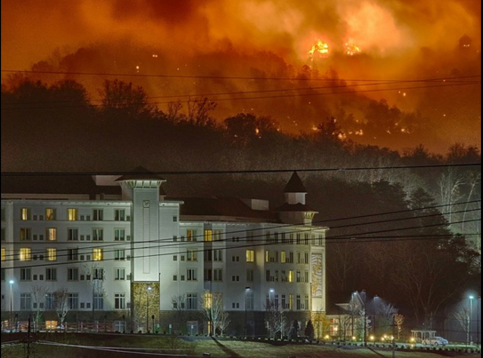 CNN, "Gatlinburg fires: 4 dead; crews search for missing", 30 Nov 2016:

Investigators believe the trail fire was "human caused," without offering further information, but it's still under investigation.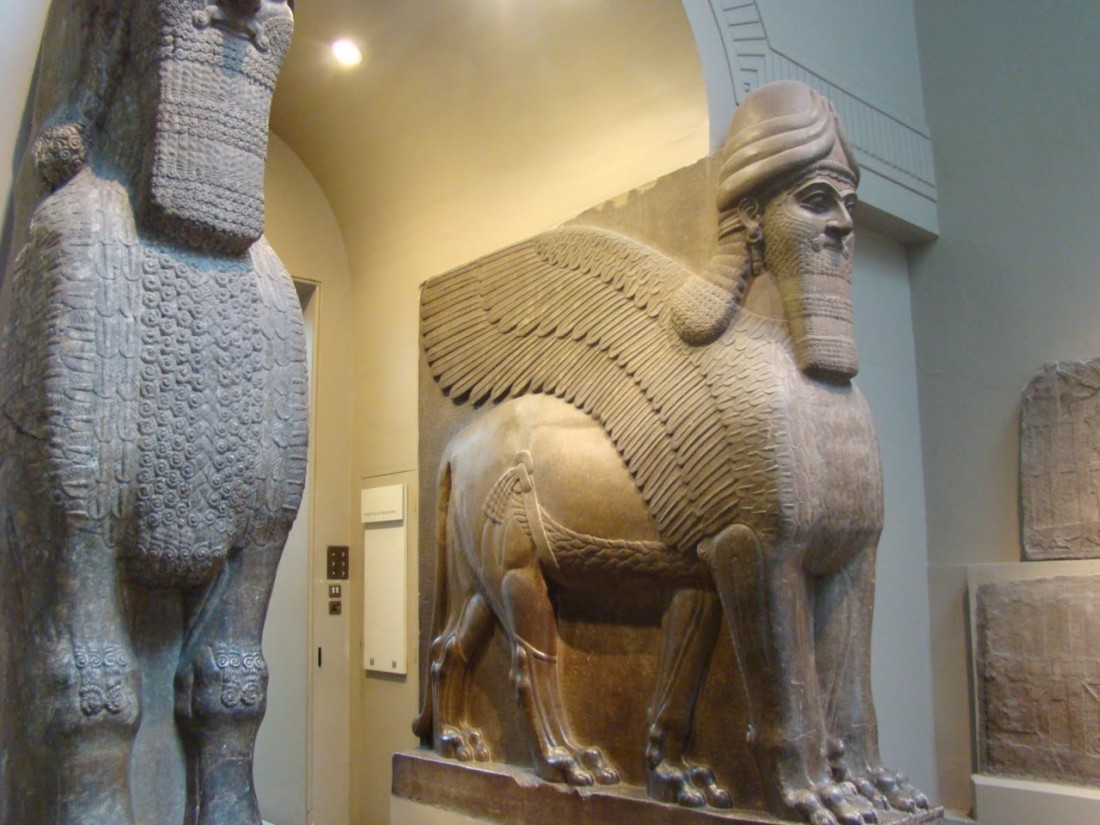 These ancient "guardians of the gates" of Nimrud, called "lamassu", were rescued by William Henry Layard and preserved at The British National Museum. Similar ancient treasures remaining at Nimrud were destroyed by Isil.
NPR, "In Northern Iraq, ISIS Leaves Behind An Archaeological Treasure In Ruins", 26 Nov 2016:

In northern Iraq, outside Mosulin 2014, The Islamic State captured the ancient site of Nimrud and destroyed many of its archaeological treasures that date back 3,000 years. Isil were recently driven out of Nimrud, allowing archaeologists and others to come back and survey the extensive damage.
....including what remained of the remnants of temples and roads to the ancient palace of Ashurnasirpal II.

The king of the Assyrian empire, he built his palace at Nimrud almost three millennia ago. Enough of the cuneiform inscriptions, carved stone friezes and sculptures were left that it had been reconstructed throughout the 20th century by Iraqi and international archaeologists, and later by the Iraqi State Board of Antiquities and Heritage, as a kind of on-site museum, where visitors could really imagine the stately building on a hill.

[There was] great pair of sculptures guarding the gate – the mythical beast called a lamassu with the face of a man, body of a bull and the wings of an eagle.

"It was very important to put them at the gates," she explained recently, "to drive away evil spirits from the city."


[...]

Then, in 2014, the Islamic State surged through Iraq, taking nearly a third of the country's territory, along with several ancient sites, including Nimrud, which is about 20 miles southeast of Mosul. They smashed and blew up Ashurnasirpal II's palace.

[...] attacking the masonry and sculptures, deeming them heretical.

Last week, the Iraqi army retook Nimrud from the extremists, part of a push by an assortment of Iraqi security forces to dislodge ISIS from Mosul and surrounding areas. So Salih returned to see the site for herself.

[...]


In front of the grand entrance to what archaeologists call the northwest palace, built with thick walls around a central courtyard, was a grim pile of chunks

[...]

Ancient tablets with cuneiform writing lie around in pieces. The entrance to the palace is blocked with rubble, with tiny pieces of ancient inscription mixed up in it. A climb to the top of the walls reveals a courtyard strewn with wreckage.

The pride of the palace used to be a stone frieze of the Assyrian figures known as winged genies.

[...]


Now they are all but destroyed.

And despite numerous international initiatives and conferences on emergency heritage management, despite regular statements by Iraqi officials about the importance of the country's ancient heritage, no soldier is guarding the site. Not so much as a local tribesman.

[...]

Although the site is historically Assyrian, it is not just Iraq's small, Assyrian minority that sees it as part of its history. Iraqis often cite Nimrud as a source of national pride, part of the long history of the land once known as Mesopotamia.

[...]

No one knows when that might start. The British Museum is leading a project to train Iraqi archaeologists in emergency management.

"All the area which has been under ISIS control will need to be inspected and assessed," said John MacGinnis, the archaeologist who leads the project.

But MacGinnis said for that to begin, the area has to be secure. And at Nimrud, ISIS is still within mortar range. The sounds of fighting nearby echo every day around the ruins.