Majorityrights News > Category: Law
The Hill, "Trump signs resolution condemning white supremacists", 14 Sept 2017:

President Trump has signed a resolution condemning white supremacists following violence at a rally in Charlottesville, Va., last month, the White House announced late Thursday.

"As Americans, we condemn the recent violence in Charlottesville and oppose hatred, bigotry, and racism in all forms," Trump said in a statement released by the White House.

"No matter the color of our skin or our ethnic heritage, we all live under the same laws, we all salute the same great flag, and we are all made by the same almighty God," he continued.

"We are a Nation founded on the truth that all of us are created equal. As one people, let us move forward to rediscover the bonds of love and loyalty that bring us together as Americans."

The White House announced that Trump signed the measure hours after the president revisited his controversial response to the white supremacist violence in Charlottesville, saying there are "some pretty bad dudes on the other side also."

A bipartisan group of senators had introduced the measure amid concerns about Trump's response to the violence, which erupted as white nationalists rallied to protest the removal of a statue of Confederate General Robert E. Lee.

The resolution condemns "the racist violence and domestic terrorist attack" in Charlottesville, where a suspected white supremacist was accused of plowing a car into a crowd of counterprotesters, killing one and injuring more than a dozen others. It also rejects "white nationalism, white supremacy, and neo-Nazism as hateful expressions of intolerance that are contradictory to the values that define the people of the United States."

The White House announced earlier this week that Trump would sign the resolution.
GoEagleSearch, "White House says Trump to sign resolution condemning white nationalists", 13 Sept 2017:

WASHINGTON—The White House said Wednesday that President Donald Trump will sign a bipartisan congressional resolution condemning white nationalists, after the measure passed both chambers earlier this week.

The joint resolution targets the Ku Klux Klan, neo-Nazis, and other hate groups and urges the Trump administration "to use all available resources to address the threats posed by those groups."

Lawmakers said the legislation would put the president on the record opposing hate groups after violence erupted at a racially charged rally in Virginia last month.

White House spokeswoman Sarah Huckabee Sanders said Wednesday the president would sign the legislation.
"The first time I saw 'It's a Wonderful Life', I had tremendous respect for George Bailey, who was the main character."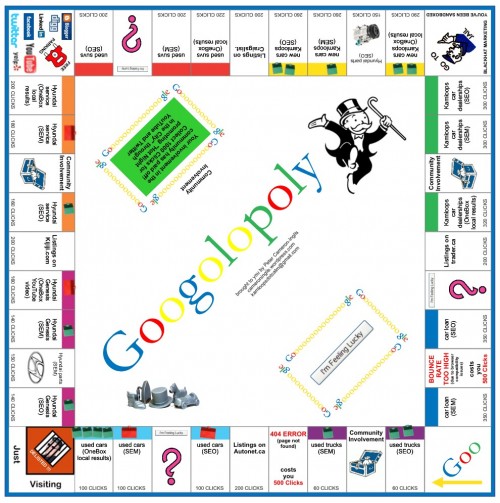 Background Briefing recently interviewed Johathan Taplin about his book, Move Fast and Break Things: How Google, Facebook and Amazon Cornered Culture and Undermine Democracy, and his op-ed at The New York Times, Google's Disturbing Influence Over Think Tanks.
Some highlights: The New America Foundation funded a group called The Open Markets Group, which was headed by a guy named Barry Lynn; and they were the most important group of scholars looking at monopoly in America. When the EU sanctioned Google with a 2.7 billion dollar fine, The Open Markets Group put out a statement applauding the EU and saying American anti-trust regulators should follow their example. Eric Schmidt, the Executive Chairman of Google, who provides most of the financing for the New American Foundation, was incredibly angry about this and essentially told the leader of New America, Ann Marie Slaughter, that she had to get rid of the Open Markets Group. She then wrote Barry Lynn an email saying that they had to leave by September 1, and essentially fired them. This is exactly the kind of political pressure that Google plies all over the world in terms of not just academic institutions, but think tanks and others in order to keep the political narrative in their favor and not have people who oppose them.
They pay off academics and think tanks, getting them to write favorable articles (totaling a hundred from each) about Google and denying their monopoly. This is how Google curries influence by dominating the communications channels of Washington D.C.
Eric Schmidt, who is the biggest funder of the New American Foundation and who is one of the top executives at Google, was the number one visitor during the Obama administration. He was logged in more times visiting the White House than any other single person in the entire eight years of the administration.
Google's regulatory capture: not only was Schmidt the most frequent White House visitor, more than any other CEO, by a long shot. But then Schmidt was able to put people from Google into the various agencies in the Obama administration. So, the person who ran the Patent Office was formerly the person who ran Google's patent practice; the person who was the Assistant Attorney General for anti-trust in the Obama administration was the person who had been Google's anti-trust attorney. Google had people high-up in The Federal Communications Agency. It was pernicious, it was everywhere…
One could say "Eric Schmidt is a liberal" and "he's helping Hillary Clinton", but literally the day after Clinton lost he was out there communicating with Ivanka Trump and Jared Kushner in the hopes of getting in bed with Trump. Not only did he extend invitations to them to come to his conference in Italy; but he also went to the White House and railed on about how Trump was going to be a great help to the economy with his new initiatives; so, its very clear that he has very little political conscience what-so-ever; he's just going to go where the money is.
People from all sides are recognizing the Google has too much money and power to frame narratives, to shape and influence culture; its platforms such as Facebook and Youtube are not only the way 3/4 of Americans get real news, but also conduits of propaganda: e.g., Steve Bannon and the Mercers used market targeting in their campaign to defeat Hillary Clinton, used social media very skillfully with fake news, used Russian bots to amplify their effect. An interesting note along with that, the intelligence community observes that Eric Schmidt's daughter worked for SCL, the company that controlled Cambridge Analytica - the company that Mercer owns and that Steve Bannon's on the board of.
They couldn't have done what they did if there hadn't been these two open platforms, Facebook and Youtube, which you could totally manipulate; there was nobody at the control of these platforms to block fake news in favor of Trump. However, there is no pornography on Youtube, which means that Youtube has very sophisticated technology which could filter out fake news, propaganda, etc., if desired.
Google's market capture is profound, its users provide content and profiles (which marketers value, of course) which competitors cannot match. Google is not just a virtual monopoly, not just one of the most wealthy companies, it is the richest company and perhaps the most powerful monopoly ever. More:
New York Times, "Is It Time to Break Up Google?", 22 Aug 2017:

By Johathan Taplin

In just 10 years, the world's five largest companies by market capitalization have all changed, save for one: Microsoft. Exxon Mobil, General Electric, Citigroup and Shell Oil are out and Apple, Alphabet (the parent company of Google), Amazon and Facebook have taken their place.

They're all tech companies, and each dominates its corner of the industry: Google has an 88 percent market share in search advertising, Facebook (and its subsidiaries Instagram, WhatsApp and Messenger) owns 77 percent of mobile social traffic and Amazon has a 74 percent share in the e-book market. In classic economic terms, all three are monopolies.

We have been transported back to the early 20th century, when arguments about "the curse of bigness" were advanced by President Woodrow Wilson's counselor, Louis Brandeis, before Wilson appointed him to the Supreme Court. Brandeis wanted to eliminate monopolies, because (in the words of his biographer Melvin Urofsky) "in a democratic society the existence of large centers of private power is dangerous to the continuing vitality of a free people." We need look no further than the conduct of the largest banks in the 2008 financial crisis or the role that Facebook and Google play in the "fake news" business to know that Brandeis was right.

While Brandeis generally opposed regulation — which, he worried, inevitably led to the corruption of the regulator — and instead advocated breaking up "bigness," he made an exception for "natural" monopolies, like telephone, water and power companies and railroads, where it made sense to have one or a few companies in control of an industry.

Could it be that these companies — and Google in particular — have become natural monopolies by supplying an entire market's demand for a service, at a price lower than what would be offered by two competing firms? And if so, is it time to regulate them like public utilities?

Consider a historical analogy: the early days of telecommunications.

In 1895 a photograph of the business district of a large city might have shown 20 phone wires attached to most buildings. Each wire was owned by a different phone company, and none of them worked with the others. Without network effects, the networks themselves were almost useless.

The solution was for a single company, American Telephone and Telegraph, to consolidate the industry by buying up all the small operators and creating a single network — a natural monopoly. The government permitted it, but then regulated this monopoly through the Federal Communications Commission.

AT&T (also known as the Bell System) had its rates regulated, and was required to spend a fixed percentage of its profits on research and development. In 1925 AT&T set up Bell Labs as a separate subsidiary with the mandate to develop the next generation of communications technology, but also to do basic research in physics and other sciences. Over the next 50 years, the basics of the digital age — the transistor, the microchip, the solar cell, the microwave, the laser, cellular telephony — all came out of Bell Labs, along with eight Nobel Prizes.

In a 1956 consent decree in which the Justice Department allowed AT&T to maintain its phone monopoly, the government extracted a huge concession: All past patents were licensed (to any American company) royalty-free, and all future patents were to be licensed for a small fee. These licenses led to the creation of Texas Instruments, Motorola, Fairchild Semiconductor and many other start-ups.

True, the internet never had the same problems of interoperability. And Google's route to dominance is different from the Bell System's. Nevertheless it still has all of the characteristics of a public utility.

We are going to have to decide fairly soon whether Google, Facebook and Amazon are the kinds of natural monopolies that need to be regulated, or whether we allow the status quo to continue, pretending that unfettered monoliths don't inflict damage on our privacy and democracy.

It is impossible to deny that Facebook, Google and Amazon have stymied innovation on a broad scale. To begin with, the platforms of Google and Facebook are the point of access to all media for the majority of Americans. While profits at Google, Facebook and Amazon have soared, revenues in media businesses like newspaper publishing or the music business have, since 2001, fallen by 70 percent.


According to the Bureau of Labor Statistics, newspaper publishers lost over half their employees between 2001 and 2016. Billions of dollars have been reallocated from creators of content to owners of monopoly platforms. All content creators dependent on advertising must negotiate with Google or Facebook as aggregator, the sole lifeline between themselves and the vast internet cloud.

It's not just newspapers that are hurting. In 2015 two Obama economic advisers, Peter Orszag and Jason Furman, published a paper arguing that the rise in "supernormal returns on capital" at firms with limited competition is leading to a rise in economic inequality. The M.I.T. economists Scott Stern and Jorge Guzman explained that in the presence of these giant firms, "it has become increasingly advantageous to be an incumbent, and less advantageous to be a new entrant."

There are a few obvious regulations to start with. Monopoly is made by acquisition — Google buying AdMob and DoubleClick, Facebook buying Instagram and WhatsApp, Amazon buying, to name just a few, Audible, Twitch, Zappos and Alexa. At a minimum, these companies should not be allowed to acquire other major firms, like Spotify or Snapchat.

The second alternative is to regulate a company like Google as a public utility, requiring it to license out patents, for a nominal fee, for its search algorithms, advertising exchanges and other key innovations.

The third alternative is to remove the "safe harbor" clause in the 1998 Digital Millennium Copyright Act, which allows companies like Facebook and Google's YouTube to free ride on the content produced by others. The reason there are 40,000 Islamic State videos on YouTube, many with ads that yield revenue for those who posted them, is that YouTube does not have to take responsibility for the content on its network. Facebook, Google and Twitter claim that policing their networks would be too onerous. But that's preposterous: They already police their networks for pornography, and quite well.

Removing the safe harbor provision would also force social networks to pay for the content posted on their sites. A simple example: One million downloads of a song on iTunes would yield the performer and his record label about $900,000. One million streams of that same song on YouTube would earn them about $900.

I'm under no delusion that, with libertarian tech moguls like Peter Thiel in President Trump's inner circle, antitrust regulation of the internet monopolies will be a priority. Ultimately we may have to wait four years, at which time the monopolies will be so dominant that the only remedy will be to break them up. Force Google to sell DoubleClick. Force Facebook to sell WhatsApp and Instagram.

Woodrow Wilson was right when he said in 1913, "If monopoly persists, monopoly will always sit at the helm of the government." We ignore his words at our peril.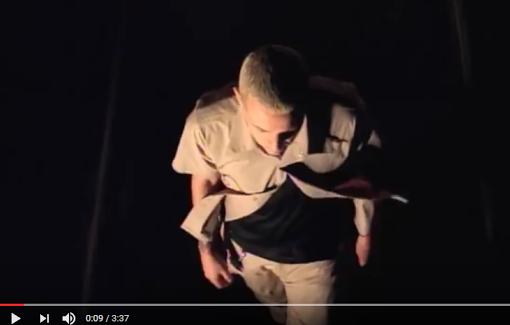 The End, Linkin Park's Chester Bennington
When false opposition forces you to imagine lyrics/text different than theirs and supply protest lyrics authentic to your interests:
Back in the days before Internet, decades before in fact, we young folks didn't have much outlet for protest via the media - TV, movies, newspapers and magazines, book publishing (((all controlled))). Music, concerts and festivals were ostensible outlets of protest expression - and even they were so (((controlled))) by pervasive liberalism that I had to change lyrics in my head to de-liberalize them and make them properly aligned to my grievances. Neil Young's "Alabama" is a classic example of a song that had righteous passion totally misdirected into liberalism. Lynard Skynard noticed it in their song "Sweet Home Alabama", citing Young and his song "Alabama" directly for criticism. But it wasn't only they who objected and I could not relate to their southern patriotism either. No, I had my own protest lyrics in mind - lyrics, wouldn't you know, that I can't even spell out today, this protest remains so forbidden by the powers-that-be and their do-gooders mulatto supremacist gate keepers: it goes to show HOW FAR we have NOT come in some ways - ridiculously, you can't even say the N word: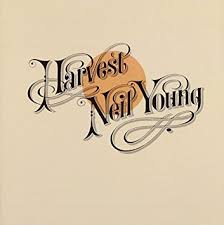 "Alabama", Neil Young - Lyrics

Oh Alabama N-lover
Banjos playing
through the broken glass
Windows down in Alabama.
See the old folks
tied in white ropes
Hear the banjo.
Don't it take you down home?


Alabama N-lover, you got
the weight on your shoulders
That's breaking your back.
Your Cadillac
has got a wheel in the ditch
And a wheel on the track

Oh Alabama N-lover.
Can I see you
and shake your hand.
Make friends down in Alabama.
I'm from a new land
I come to you
and see all this ruin
What are you doing Alabama N-lover?
You got the rest of the union
to help you along
What's going wrong?
Neil did a bit better with the lyrics to "Southern Man", particularly in the last stanza, although I don't think Neil was looking at it from the same angle that I have… that's my imagination supplying the protest angle once again.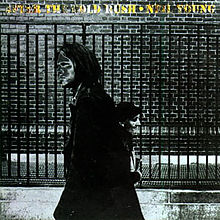 Southern Man, Neil Young – Lyrics
Southern man
Better keep your head
Don't forget
What your good book said
Southern change
Gonna come at last
Now your crosses
Are burning fast
Southern man

I saw cotton
And I saw black
Tall white mansions
And little shacks.
Southern man
When will you
Pay them back?
I heard screamin'
And bullwhips cracking
How long? How long?

Southern man
Better keep your head
Don't forget
What your good book said
Southern change
Gonna come at last
Now your crosses
Are burning fast
Southern man

Lily Belle,
Your hair is golden brown
I've seen your black man
Comin' round
Swear by God
I'm gonna cut him down!
I heard screamin'
And bullwhips cracking
How long? How long?
Neil Young's politics are well off the mark; no need to belabor that, but I'd like to caution that anybody trafficking in the emotion of sadness as much as Neil Young has is promoting a neutering kind of propaganda in that very sadness - it's better to veer in the direction of anger.
Now, a primary outlet for rebellion against political tyranny has been largely co-opted again, this time it is the (((alternative-k*ke er, alternative-right))) that's doing much of the co-opting.
And unfortunately, they are putting their (((brand))) on to some intelligent text, you might say, protest lyrics text.
I feel the same yearning as co-opted passions and thoughtful consideration could be deployed for our authentic protest, and not for the (((alternative-k*ke))), when I read Melissa Meszaros' article about the suicide of Linkin Park frontman, Chester Bennington.
The strikeouts of "alt-rights" and "the left" in one place are strictly my wish and of course not how Melissa wrote the article - as she did, in order to brand it for the (((Alt-Right))). In one place I have to comment where, typical of right wing misguidance, the negative significance and anti stance she registers for the homosexual issue is disproportionate. Everything else remains as she has written it.
Melissa Meszaros

Alt-Right, "What The Alt-Right Can Learn From The Death Of Chester Bennington, 24 July 2017:

Linkin Park touched the millennial generation's frustrations with modern society like no other band could. For this reason, it's worth spending a few moments looking into the life of frontman Chester Bennington and seeing what we can learn after his suicide.

Sexually molested from the age of seven, divorced parents, a steady cocktail of drugs from the age of eleven, with alcoholism and depression entering later on — these are the things that framed the childhood of Linkin Park's frontman Chester Bennington.

Unable to overcome his traumas and subsequent addictions, he chose to use them as a painful source of inspiration in his lyrics. His suicide is unfortunate, especially for his children and wife, and whether we listened personally to the band or not as we were growing up, Linkin Park held a central position representing the millennial generation's frustrations with life and all the associated mental effects relating to the increase of broken homes and fragmenting communities. The band spoke of problems most of us experienced as teenagers, back when we were confused and distrustful of the direction our supposedly fantastic and free society was heading. Now, as adults in the Alt-Right, with infinitely more resources and knowledge at our fingertips, we are dedicated to overcoming and fixing these issues within ourselves and our societies. But still, for many of us, Linkin Park was the herald awakening millions of teens to the realization that the world is messed-up and it was time to prepare for a long battle. For this reason, I believe it's worth spending a few moments looking into Bennington's life of inescapable addiction and seeing what we in the Alt-Right can learn from it.

For me, I remember Linkin Park being the most popular band in my freshman year of high school in Central New Jersey. It was the last year I'd spend in the United States before moving to Hungary with my parents. My friends would carry around the Hybrid Theory CD and hold it reverently during recess while talking about the lyrics. We'd sit with crossed-legs in a circle in the shady corner of a grassy lot while spawns of diversity hollered and beat each other on the nearby basketball courts.

I only got into the band later, for a few months when my father was in the hospital in Hungary, dying from terminal lung cancer. The music is not positive and it does not remind me of a good place. Rather, I envision a constant delirious struggle with myself, getting caught in a loop over thinking various problems and feeling uncertain of ever being able to overcome the odds and live in peace. These are the very thought processes Chester Bennington described himself dealing with, in an interview with 102.7 KIISFM radio in February of this year. After a while, I realized the music was keeping me from moving past my own issues, so I grew out of it.

When it comes to Bennington himself, there are three things worth highlighting. First, there is the molestation by an older male friend. In his own words, Bennington described:

"It escalated from a touchy, curious, 'what does this thing do' into full-on, crazy violations. I was getting beaten up and being forced to do things I didn't want to do. It destroyed my self-confidence. I didn't want people to think I was gay or that I was lying. It was a horrible experience."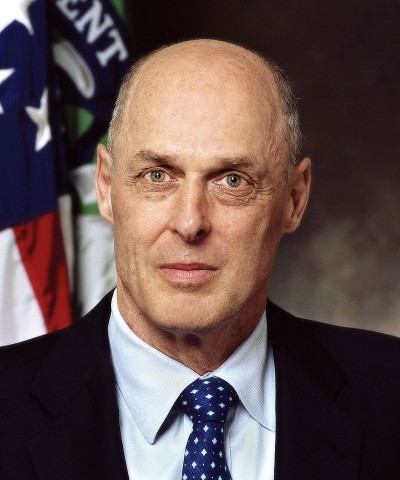 Former Goldman-Sachs President (((Henry Paulson))), presided as Chairman of SEC and key decision maker in
2008 meltdown
NPR, "Is The Justice Department Shying Away From Prosecuting Corporations?" 11 July 2017:

TERRY GROSS, HOST: This is FRESH AIR. I'm Terry Gross. In an era of mass incarceration, why was only one top banker convicted after the financial collapse of 2008? My guest Jesse Eisinger tries to answer that question in his new book. Eisinger is an investigative business reporter with ProPublica. He shared a Pulitzer Prize for a series of stories on questionable Wall Street practices that led to the financial crisis. Lately he's been writing about the Trump administration's business and finance practices and policies. We'll talk about that a little later.

Let's start with his new book, which is subtitled "Why The Justice Department Fails To Prosecute Executives." I can't say the full title of the book because the FCC defines one of the words as indecent. It's a word that begins with an S. So here's the best I can do. It's called "The Chicken S-Word Club." The chicken word is a barnyard epithet for coward.

Jesse Eisinger, welcome to FRESH AIR. So question number one is, what were you thinking when you wrote a book with a title I can't say on the radio?

JESSE EISINGER: (Laughter) Thanks so much for having me back. Yes, I should have thought about the interview before I came up with the title. But this comes from a line from Jim Comey. It's a controversial title in my family. My daughters love it, which means my wife does not. But it actually comes from a speech. Now, you may know and your listeners may know Jim Comey from being recently fired by Donald Trump as FBI director. Before that, back in 2002, he became the U.S. attorney for the Southern District of New York, a role later held by Preet Bharara…

GROSS: Also fired by President Trump.

EISINGER: Also fired - the twofer there. And Comey comes in, and he's replacing a legend in the office, Mary Jo White, who served as Obama's SEC head. And he gathered all the hotshots from the Southern District. And the Southern District is the premier office of the Department of Justice. They are 94 offices around the country, U.S. attorneys from all over in every state. And the Department of Justice and - main justice is one of the prestigious units and then the prestige unit for corporate investigations and Wall Street and financial investigations is the Southern District.

Goldman-Sachs and 2008 swamp alumni, Gary Cohn and

Steve Mnuchin

, drained into the Trump Administration.

And these guys really are the hottest shots, the best of the best of the best. And you know, if you have any doubts about them, you just have to ask them, and they will tell you how good they are. And they think of themselves as the best trial lawyers. And Comey gathers them all together and asks them, how many of you have never lost a case, never had an acquittal or a hung jury? And a bunch of hands shoot up. They're very proud of their undefeated records. And he says, well, me and my buddies have a name for you guys. You guys are the chicken-blank club. And the hands go back down very fast.

And what was he trying to say there? Well, he was trying to say - and he goes on to explain that the prosecutor's job - federal prosecutor's job is not to win - like, win at all costs and preserve an undefeated record. What they're doing is something more important. They are seeking justice. And to seek justice and ensure justice in this country, you have to take on ambitious cases. You have to raise your sights and look at the most significant wrongdoers in society and focus on them. And you can't be afraid of losing and avoid those difficult cases if justice calls for taking on the powerful interests.
Reuters, "Ex-FBI chief Comey tells U.S. senators Trump pressured him on Russia probe", 7 June 2017:

Former FBI Director James Comey said on Wednesday that U.S. President Donald Trump asked him to drop an investigation of former national security adviser Michael Flynn as part of a probe into Russia's alleged meddling in the 2016 presidential election.

In written testimony released the day before he appears before the Senate Intelligence Committee, Comey said Trump told him at a meeting in the White House in February: "I hope you can see your way clear to letting this go, to letting Flynn go."

The testimony puts more pressure on Trump, a Republican, whose presidency has been overshadowed by allegations that Moscow helped him win last year's election.

Some legal experts said Comey's testimony could strengthen any impeachment case built on obstruction of justice, but U.S. markets shrugged off the news from the testimony for lack of any major disclosures.

To build a criminal obstruction of justice case, federal law requires prosecutors to show that a person acted with "corrupt" intent. It does not matter whether the person succeeds in impeding an investigation.

While a sitting president is very unlikely to face criminal prosecution, obstruction of justice could form the basis for impeachment.
NPR, 7 June 2017: Full text of Comey's opening statement.
The Intercept, "Top-Secret NSA Report Details Russian Hacking Effort Days Before 2016 Election", 5 June 2017:

Russian military intelligence executed a cyberattack on at least one U.S. voting software supplier and sent spear-phishing emails to more than 100 local election officials just days before last November's presidential election, according to a highly classified intelligence report obtained by The Intercept.

The top-secret National Security Agency document, which was provided anonymously to The Intercept and independently authenticated, analyzes intelligence very recently acquired by the agency about a months-long Russian intelligence cyber effort against elements of the U.S. election and voting infrastructure. The report, dated May 5, 2017, is the most detailed U.S. government account of Russian interference in the election that has yet come to light.

While the document provides a rare window into the NSA's understanding of the mechanics of Russian hacking, it does not show the underlying "raw" intelligence on which the analysis is based. A U.S. intelligence officer who declined to be identified cautioned against drawing too big a conclusion from the document because a single analysis is not necessarily definitive.
Diversity Macht Frei, 23 May 2017, Request complied-with by police to investigate Katie Hopkins for inciting racial hatred over tweet: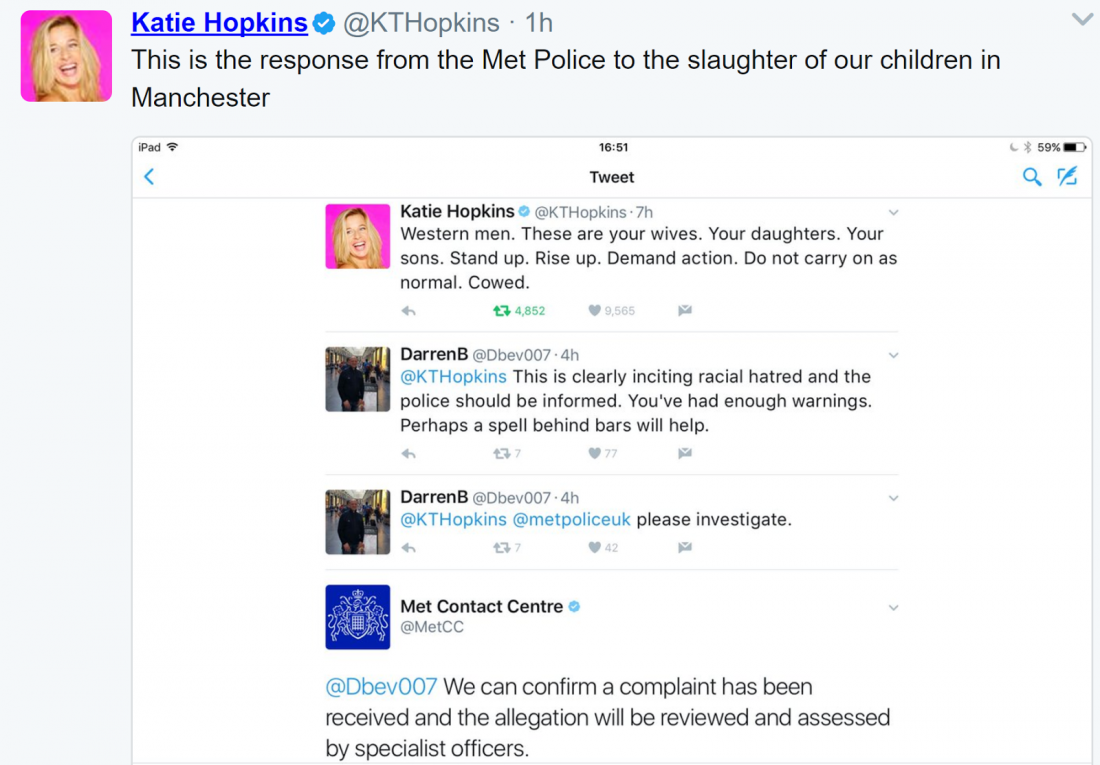 Hugh Muir thinks she is a peddler of hate and should be subject to laws against it -