Majorityrights News > Category: Political analysis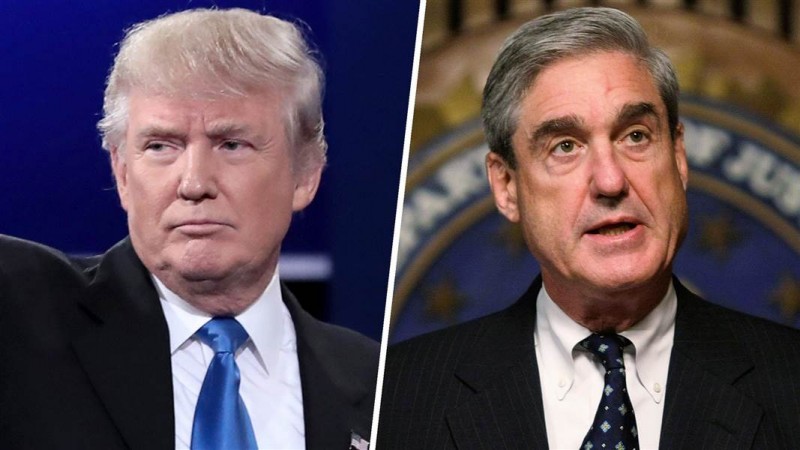 Trump administration cornered by Mueller in a grand jury investigation.
Trump was not able to veto new sanctions against Russian as it would have been hapless against Capitol Hill's unanimity on the measure, but betrayed his lack of innocence anyway by attaching a note of complaint (on behalf of his Russian friends?) to go along with his signing.
It would be a similar dead-ringer of guilt, revealing divided loyalties, if Trump tried to remove Mueller from the position of special investigation into Russian influence over his campaign, even if by the proxy of appointing someone who will do the dirty work where Sessions has recused himself - but now even that weasel-out of hiring someone to replace Sessions for the position to fire Meuller is being closed off; the Trump administration is being cornered, such that all administration personnel will be subject to appear before a grand jury and forced to present any documents, financial records, even emails that might have bearing - material evidence that they probably would not disclose voluntarily.
Politico, "Could Trump Fire Mueller? It's Complicated", 3 August 2017:

But the real question is what Congress would do to stop him.

It turns out that Senate Majority Leader Mitch McConnell has been calling ducks chickens all year long. In February, April and July, the Senate broke for 10 days or more. Each time, the Senate convened pro forma sessions. Subsequent reporting indicated that this was part of a plan hatched by the Senate GOP to prevent Trump from making any recess appointments at all. So it's highly unlikely that Trump will be able to make a recess appointment during the upcoming break.

Does this mean Trump can't ease out Sessions without sparking a messy confirmation process for his successor?

A Judiciary Committee confirmation hearing would inevitably rehash the firing of FBI Director James Comey, and even Republicans would be unlikely to confirm a nominee who didn't pledge to protect Mueller's investigation.

But Trump has other cards to play. He can appoint an acting attorney general and never get around to nominating a real one. By default, Rosenstein would take the helm. But Rosenstein is the one who hired Mueller, so if Trump's goal is to get rid of the special counsel, he needs to pick someone else as acting attorney general.
But while a Grand Jury investigation is anything but good news for Trump and his administration, it is not news failing his incapacity to get rid of the Mueller and the investigation altogether - it is standard operating procedure for a special investigation of this kind:
Washington Post, "Why Mueller's use of a grand jury confirms what we already knew", 3 August 2017:

reathless tweets and breaking-news banners notwithstanding, reports that special counsel Robert S. Mueller III has empaneled a grand jury in the ongoing investigation of the Trump campaign and potential Russian collusion are entirely unsurprising. This development isn't a nothing-burger, but it doesn't suggest anything we didn't already know.

Grand juries are how federal prosecutors conduct their investigations. The grand jury has the subpoena power that prosecutors need to compel reluctant witnesses to testify under oath. Grand jury subpoenas are also how prosecutors gather documents such as bank records, emails and corporate papers from entities or people who might not produce them voluntarily.

If a preliminary inquiry suggests there is nothing to a case, prosecutors might never empanel a grand jury. They and the FBI might conduct voluntary interviews, examine readily available documents and determine that no more formal inquiry is warranted.

That quick-look, let's-move-on scenario was never likely here. It's been clear for months that the allegations are sufficiently serious to merit a full investigation. And in the world of federal prosecutors, that means using a grand jury.

In fact, prosecutors in this probe have been using a grand jury for some time. Grand jury proceedings take place in secret, so there is often not a lot of news about what is happening in the room.

But someone who receives a subpoena to testify or produce documents is not bound by those secrecy rules. They are free to disclose — to the media or to anyone else — that they received a grand jury subpoena or testified in the grand jury. It may be that someone who just received a subpoena contacted a reporter and that has resulted in the "breaking news" stories.

The reality is that any investigation serious enough to warrant the appointment of a special counsel was always likely to involve a grand jury. It was always going to drag on for months. In a case this complex, it takes a long time to investigate the various allegations, subpoena and review relevant documents, and put relevant witnesses before the grand jury. If there are grants of immunity or plea deals to be negotiated, that takes time as well.

Mueller has already hired more than a dozen prosecutors to staff his investigation. Anyone who thought this was going to be over quickly was kidding themselves. The "news" confirms what we already knew.

Finally, it's important to remember that the existence of a grand jury investigation does not mean criminal charges will necessarily result. Especially in white-collar cases, it's not unusual for grand jury investigations to close with no charges being filed. The grand jury is the investigative tool that prosecutors use to determine whether charges are warranted – and sometimes the answer is no.

In the past weeks, there have been a number of startling and significant developments in the Russia probe. News that the special counsel is using a grand jury is not one of them.
The New Republic, "Trump's Russian Laundromat" July 2017:

How to use Trump Tower and other luxury high-rises to clean dirty money, run an international crime syndicate, and propel a failed real estate developer into the White House.

In 1984, a Russian émigré named David Bogatin went shopping for apartments in New York City. The 38-year-old had arrived in America seven years before, with just $3 in his pocket. But for a former pilot in the Soviet Army—his specialty had been shooting down Americans over North Vietnam—he had clearly done quite well for himself. Bogatin wasn't hunting for a place in Brighton Beach, the Brooklyn enclave known as "Little Odessa" for its large population of immigrants from the Soviet Union. Instead, he was fixated on the glitziest apartment building on Fifth Avenue, a gaudy, 58-story edifice with gold-plated fixtures and a pink-marble atrium: Trump Tower.

A monument to celebrity and conspicuous consumption, the tower was home to the likes of Johnny Carson, Steven Spielberg, and Sophia Loren. Its brash, 38-year-old developer was something of a tabloid celebrity himself. Donald Trump was just coming into his own as a serious player in Manhattan real estate, and Trump Tower was the crown jewel of his growing empire. From the day it opened, the building was a hit—all but a few dozen of its 263 units had sold in the first few months. But Bogatin wasn't deterred by the limited availability or the sky-high prices. The Russian plunked down $6 million to buy not one or two, but five luxury condos. The big check apparently caught the attention of the owner. According to Wayne Barrett, who investigated the deal for the Village Voice, Trump personally attended the closing, along with Bogatin.

If the transaction seemed suspicious—multiple apartments for a single buyer who appeared to have no legitimate way to put his hands on that much money—there may have been a reason. At the time, Russian mobsters were beginning to invest in high-end real estate, which offered an ideal vehicle to launder money from their criminal enterprises. "During the '80s and '90s, we in the U.S. government repeatedly saw a pattern by which criminals would use condos and high-rises to launder money," says Jonathan Winer, a deputy assistant secretary of state for international law enforcement in the Clinton administration. "It didn't matter that you paid too much, because the real estate values would rise, and it was a way of turning dirty money into clean money. It was done very systematically, and it explained why there are so many high-rises where the units were sold but no one is living in them." When Trump Tower was built, as David Cay Johnston reports in The Making of Donald Trump, it was only the second high-rise in New York that accepted anonymous buyers.

Semion Mogilevich.

In 1987, just three years after he attended the closing with Trump, Bogatin pleaded guilty to taking part in a massive gasoline-bootlegging scheme with Russian mobsters. After he fled the country, the government seized his five condos at Trump Tower, saying that he had purchased them to "launder money, to shelter and hide assets." A Senate investigation into organized crime later revealed that Bogatin was a leading figure in the Russian mob in New York. His family ties, in fact, led straight to the top: His brother ran a $150 million stock scam with none other than Semion Mogilevich, whom the FBI considers the "boss of bosses" of the Russian mafia. At the time, Mogilevich—feared even by his fellow gangsters as "the most powerful mobster in the world"—was expanding his multibillion-dollar international criminal syndicate into America.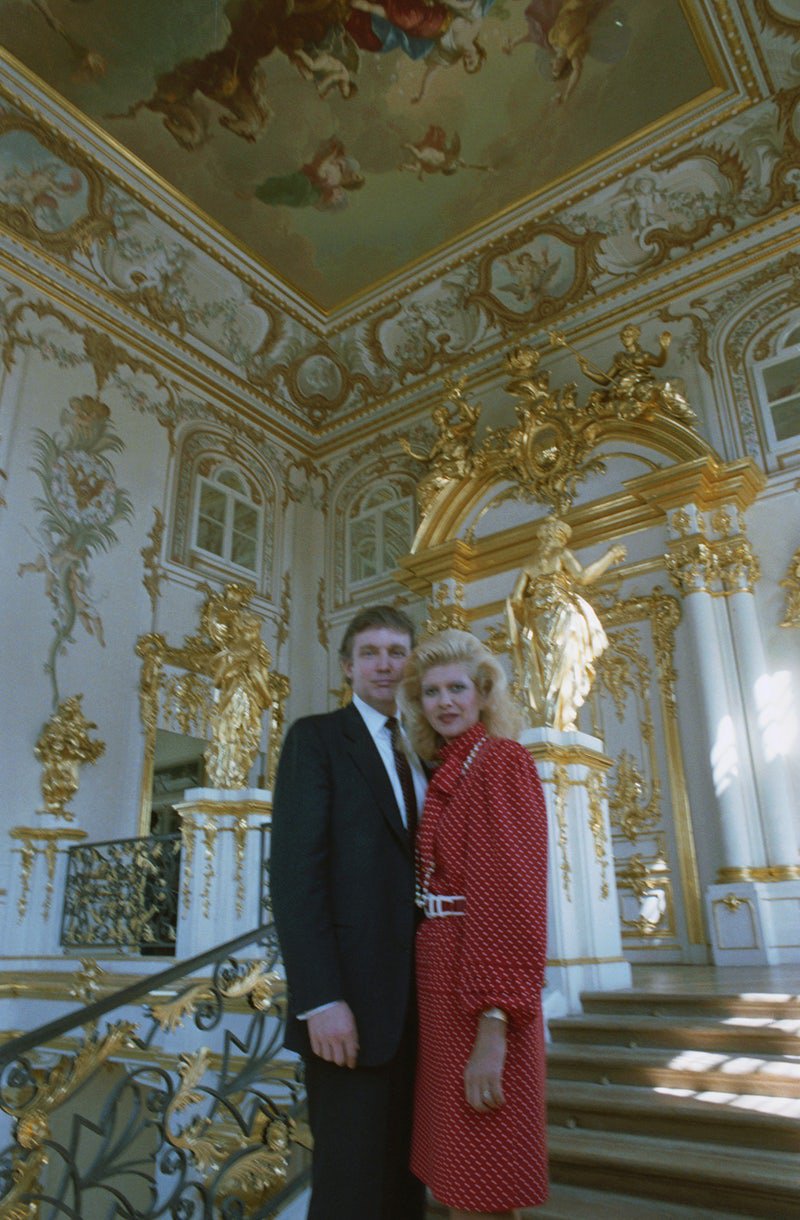 In 1987, on his first trip to Russia, Trump visited the Winter Palace with Ivana. The Soviets flew him to Moscow—all expenses paid—to discuss building a luxury hotel across from the Kremlin. Maxim Blokhin/TASS
Rubrics:
- Trump made his first trip to Russia in 1987, only a few years before the collapse of the Soviet Union.

- Throughout the 1990s, untold millions from the former Soviet Union flowed into Trump's luxury developments and Atlantic City casinos.

- Trump Taj Mahal paid the largest fine ever levied against a casino for having "willfully violated" anti-money-laundering rules.

- The influx of Russian money did more than save Trump's business from ruin—it set the stage for the next phase of his career. By 2004, to the outside world, it appeared that Trump was back on top after his failures in Atlantic City. That January, flush with the appearance of success, Trump launched his newly burnished brand…

- Russians spent at least $98 million on Trump's properties in Florida—and another third of the units were bought by shadowy shell companies.

- In 2013, police burst into Unit 63A of Trump Tower and rounded up 29 suspects in a $100 million money-laundering scheme.

- In April 2013, a little more than two years before Trump rode the escalator to the ground floor of Trump Tower to kick off his presidential campaign, police burst into Unit 63A of the high-rise and rounded up 29 suspects in two gambling rings.

Concluding paragraphs:
Semion Mogilevich, the Russian mob's "boss of bosses," also declined to respond to questions from the New Republic. "My ideas are not important to anybody," Mogilevich said in a statement provided by his attorney. "Whatever I know, I am a private person." Mogilevich, the attorney added, "has nothing to do with President Trump. He doesn't believe that anybody associated with him lives in Trump Tower. He has no ties to America or American citizens."

Back in 1999, the year before Trump staged his first run for president, Mogilevich gave a rare interview to the BBC. Living up to his reputation for cleverness, the mafia boss mostly joked and double-spoke his way around his criminal activities. (Q: "Why did you set up companies in the Channel Islands?" A: "The problem was that I didn't know any other islands. When they taught us geography at school, I was sick that day.") But when the exasperated interviewer asked, "Do you believe there is any Russian organized crime?" the "brainy don" turned half-serious.

"How can you say that there is a Russian mafia in America?" he demanded. "The word mafia, as far as I understand the word, means a criminal group that is connected with the political organs, the police and the administration. I don't know of a single Russian in the U.S. Senate, a single Russian in the U.S. Congress, a single Russian in the U.S. government. Where are the connections with the Russians? How can there be a Russian mafia in America? Where are their connections?"

Two decades later, we finally have an answer to Mogilevich's question.
Trump would try to stop election hacking by working with the man who has turned election hacking into an art form

Vox, 9 July 2017: No, really.

"Trump wants to work with Putin to fight election hacking."

President Donald Trump began his high-profile Europe trip by publicly questioning the US intelligence community's unanimous conclusion that Russia interfered in the 2016 election. He used a one-one-one meeting with Russian President Vladimir Putin to make clear Moscow wouldn't be punished for the hack.

Then, on Sunday, Trump capped his time at the G20 summit in Hamburg, Germany, with an announcement that he and Putin had agreed to create "an impenetrable Cyber Security unit so that election hacking, & many other negative things" will be prevented.


Trump, if he sticks with the plan, will be trying to stop election hacking by working with the man who has turned election hacking into an art form.

The announcement stunned lawmakers from both parties, with Republican Sen. Lindsey Graham describing it as "pretty close" to the "dumbest idea I've ever heard." Graham also blasted Trump for his continued refusal to acknowledge the Russian hacking campaign.

"He is literally the only person I know of who doesn't believe Russia attacked our election in 2016," Graham said on NBC News's Meet the Press.

With criticism pouring in, Trump tried to slightly distance himself from the idea late Sunday night, with a tweet that said the "fact that President Putin and I discussed a Cyber Security unit doesn't mean I think it can happen. It can't-but a ceasefire can, and did!"

Trump's quasi-denial aside, there was something genuinely startling about his first announcement. Trump left for the G20 summit with his presidency engulfed in an array of Russia-related scandals, including a criminal investigation into whether his campaign knowingly colluded with Kremlin hackers.

That meant there was one major question hanging over Trump as he prepared for his face-to-face meeting with Putin: whether he would hold the Russian leader accountable for directing what US spies describe as a systematic hacking campaign designed to hurt Hillary Clinton and help him win the White House.

On Sunday, Trump appeared to answer that question with a resounding "no."

The summit was a win for Putin and a loss for everyone else.
Symbolically enough, assumes Enoch Powell's Wolverhampton seat.

Diversity Macht Frei, "Blacks celebrate white genocide: Negress elected to Enoch Powell's old seat."

10 June 2017:

LONGSTANDING LABOUR activist Eleanor Smith has made history by becoming the West Midlands' first African Caribbean MP – but she's also won a seat which is of enormous historic importance to the black community.

The swing seat of Wolverhampton South West was once the constituency of controversial Tory MP Enoch Powell, the politician behind the notorious Rivers of Blood speech which he gave 49 years ago warning of the consequences of unchecked immigration.

Smith, a hospital theatre nurse, who became the first-ever black woman president of Unison in 2011/2012 took the marginal seat by storm, scooping 49 per cent of the vote and beating Tory hopeful Paul Uppal by more than 2,000 votes.

In victory, after just two hours' sleep, she was quick to pay tribute to the local people who voted for her, saying: "Our team was built from the community and the trade union movement – Unison – helped me greatly. The trade union movement put me where I am today, along with the community who came out and helped me win this seat.

"Through The Voice I'd like to personally thank everyone who voted for me in what turned out to be the highest ever turnout of 71 percent. We did it together as a community from the grassroots upwards and I certainly won't let you down.

"We have a wonderfully diverse community here in Wolverhampton, which is a microcosm of the UK and rich in so many different faith groups.

"As a health professional, I am standing up to defend the NHS. From my own experience of being a nurse on the the front line – I was working until only recently doing 12-hour shifts – we can see what's happening and we don't like it. I have got to defend this."

Her other pledge is to move from her home in Northfield, Birmingham, near to where she worked at Birmingham's Women's Hospital, to live in the constituency she will serve.

She told The Voice: "You cannot support your constituency if you don't know what is going on there. I intend to have my finger on the pulse in my own patch."

Smith also pledged to tackle homelessness in Wolverhampton and youth unemployment which currently stands at 27%.

On the issue of taking over Enoch Powell's old seat, she told The Voice: "I feel it closes that chapter now for good."

Powell's full "Rivers of Blood" speech, not read by Powell himself, however.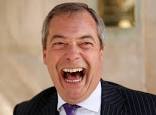 Backed by "Indian givers", playing both sides and shifting the focus..
One take on the British election results -
UKIP / the banker class…
"Gave you Brexit" then dissolved themselves into Labour to take away Theresa May's power to do anything about it..
..the objectivists told you that their invisible hand would work with you, naturally, to take care of Merkel's migration assault on native Europeans… then their invisible hand played the other side of populism to leverage withdrawal of motions to exit from the common EU economic market - and with it, to withdraw an effective Brexit - by having voters distracted with a focus on Labour as the "savior of social services"...as if Theresa May was going to take that away.
..it seems that similar as with Trump and the Republicans in the US, that elite cadres are infusing whichever moribund party with angles of populist narratives that they can play in order to manipulate the electorate.
The Intercept, "Top-Secret NSA Report Details Russian Hacking Effort Days Before 2016 Election", 5 June 2017:

Russian military intelligence executed a cyberattack on at least one U.S. voting software supplier and sent spear-phishing emails to more than 100 local election officials just days before last November's presidential election, according to a highly classified intelligence report obtained by The Intercept.

The top-secret National Security Agency document, which was provided anonymously to The Intercept and independently authenticated, analyzes intelligence very recently acquired by the agency about a months-long Russian intelligence cyber effort against elements of the U.S. election and voting infrastructure. The report, dated May 5, 2017, is the most detailed U.S. government account of Russian interference in the election that has yet come to light.

While the document provides a rare window into the NSA's understanding of the mechanics of Russian hacking, it does not show the underlying "raw" intelligence on which the analysis is based. A U.S. intelligence officer who declined to be identified cautioned against drawing too big a conclusion from the document because a single analysis is not necessarily definitive.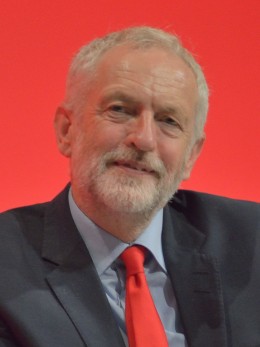 "Labour Party" in line with Jewish interests.
Jerusalem Post, "5 reasons why some UK Jews support Labour, despite antisemitism charges", 4 June 2017:

Relations between British Jewry and the country's Labour Party, which used to be their political home, appear to be at a historic lowpoint.

Ahead of the June 8 general elections in the United Kingdom, a Jewish Chronicle poll from last week put support for the center-left party — which has seen repeated scandals involving antisemitic rhetoric in recent months — at 13 percent, compared to 77 percent support for the Conservative Party.

Relations between British Jewry and the country's Labour Party, which used to be their political home, appear to be at a historic lowpoint.

Ahead of the June 8 general elections in the United Kingdom, a Jewish Chronicle poll from last week put support for the center-left party — which has seen repeated scandals involving antisemitic rhetoric in recent months — at 13 percent, compared to 77 percent support for the Conservative Party.

Despite the dismal results for Labour among the British Jewish community, that's up from 8.5 percent in a similar poll from last month.

By comparison, 35 percent of the general population supports Labour and 44 percent of Britons said they would vote Conservative in a June 1 poll commissioned by The Independent.

The Jewish vote is of little consequence in electoral terms — Jews are a minority of 300,000 people in Great Britain — but it is widely seen as proof of the change that has gripped Labour since Jeremy Corbyn won the party's 2015 leadership election. Corbyn is a far-left politician with pro-Palestinian sympathies who, critics say, has failed to address hate speech against Jews by his supporters.

Yet some prominent Jews, including Labour lawmakers Ruth Smeeth and Luciana Berger, remain loyal to the party under Corbyn — who was accused of being soft on antisemitism last year by an inter-parliamentary committee of inquiry on the problem.

For example, Corbyn did not kick out former London Mayor Ken Linvingstone, who was merely suspended for repeatedly suggesting that Adolf Hitler was in cahoots with Zionists. And then there was the suspension, readmission and re-suspension of Labour activist Jackie Walker, who said Jews led the slave trade and, later, said that there was no reason to offer special protection to Jewish schools. (Corbyn has refused to kick her out of the party as well, and she remains a member.)

Throughout these and other scandals, some Jews have remained loyal to Labour. Here are five reasons why.

1. Singled out for criticism?

Some of Corbyn's supporters, including Jewish ones, believe Labour is being singled out for criticism on antisemitism, which they say occurs on the fringes of all political parties — including the ruling Conservative Party.

A case in point is Michael Segalov, the News Editor at Huck Magazine, a publication about art and politics.

"Since Corbyn's election as Labour leader, unsupportive MPs, campaigning groups and journalists have been desperate to paint him and the movement who support him as antisemitic fanatics, despite knowing it's really not the case," Segalov, who is Jewish, wrote in September in a column published by The Independent.

Labour is certainly not the only British party with senior members who employ vitriol against Jews and Israel.

David Ward, a lawmaker for the Liberal Democrats party, was sacked last month for expressing a desire to see rockets hitting Tel Aviv and accusing "the Jews" of "inflicting atrocities on Palestinians".

But the Liberal Democrats have taken "strong and decisive action" against such politicians, Leslie Bergman, the London-based former president of the European Union for Progressive Judaism, told JTA.

"It is irrefutable that Corbyn has not taken the decisive action that a party in a Democratic Western country would take when there is manifest antisemitism in its ranks," he added.

2. This goes a long way back

The Jewish Labour Movement, a group within the party, was registered officially in 1920 — 20 years after the party's establishment. It was the first non-Christian minority group within Labour, according to Christine Collette and Stephen Bird, the authors of the 2000 book "Jews, Labour and the Left, 1918–48."

Once the party of choice for Jews, including impoverished immigrants from Eastern Europe, it lost some ground to the Conservative Party as Labour adopted an increasingly critical attitude towards Israel — part of a larger shift in the West of sympathy toward Israel from the center-left parties to ones on the right.

But in 2010, when the party was headed by Ed Miliband, who is Jewish, Labour was still slightly ahead of the Conservative Party among Jewish voters (31 percent to 30 percent), according to a poll.

3. Jewish values

Even Labour's Jewish critics concede its mission aligns better with Jewish values than the policies favored by the Conservative Party, with its repeated cuts to welfare budgets and free-market economics.

Bergman, who does not support Labour under Corbyn because he believes Corbyn has failed to address hate speech in the party's ranks, said he "can understand" Jews who vote for the party despite its problems. They "view Labour as more conscious of social issues, the need to support the less privileged in society. And that is a Jewish value," Bergman said.

This is also one of the main reasons that Berger, a 36-year-old Labour lawmaker from Liverpool, who has come under pressure from the Jewish community to leave the party, has decided to stay, she told The Jewish Chronicle last week.

"On every level the Conservatives have failed because of the savage cuts they have dished out," said Berger, an advocate of mental health issues who has cut short her maternity leave to campaign for Labour ahead of the election.

4. Not big on Israel? Not a problem!

Though they generally support Israel's right to exist, British Jews are growing uneasy over its settlement policy and perceived occupation of Palestinian land – issues that are also key to criticism of Israel within Labour.

In a 2015 poll conducted among 1,131 Jewish respondents by the dovish Jewish Yachad group, 47 percent of respondents said the Israeli government was "constantly creating obstacles to avoid engaging in the peace process." Three quarters of participants in that poll agreed that "the expansion of settlements on the West Bank is a major obstacle to peace," and two thirds reported having a "sense of despair" whenever new expansion is approved.

Indeed, a Jewish anti-Israel lawmaker, the late Gerald Kaufman, who died in February, was among the Labour politicians accused of promoting antisemitic rhetoric. In 2015 he was recorded saying that the British government had become more pro-Israel in recent years due to "Jewish money, Jewish donations to the Conservative Party."


5. It's a local thing

In the United Kingdom, which is a parliamentary democracy, voters elect a local representative from their constituency to represent them in parliament.

Some Jewish voters who may be uneasy about Corbyn are happy to vote for another Labour Party member whom they do trust.

This certainly applies to Linda Grant, a Jewish Labour volunteer from London who said that, while she believes Corbyn is not the right man to lead Labour, she nonetheless plans to vote for a party candidate who she says has an impeccable record on fighting antisemitism.

"If I was a few streets away, in Islington North, Corbyn's constituency, I can't say how I would vote. Probably not Labour," Grant wrote in a column that appeared last week in the Chronicle. "But I will have no difficulty voting for Catherine West and delivering even more leaflets on her behalf."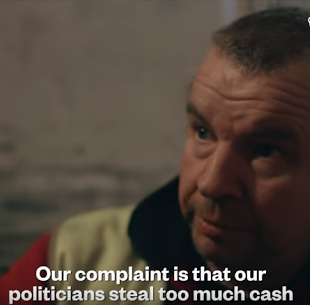 Even more than through Alex Navalny's protests against the Putin/Medvedev government of the Russian Federation, a nation-wide trucker's strike, and what its proponents have to say throw light upon the facts of people, unlike Putin and Medvedev, whom we ethno-nationalists might identify with as having a similar end in mind, in hope for a ethnonationalist basis that might be allied against its propositional imperialism.

A far cry from Putin apologetics of the Atl-Right, through these folk the corruption and imperial disconnect of the Russian Federation's leadership is highlighted as analogous to The US Government's propositional disconnect from peoplehood - the ethnostate.
Though the segment in this Vice News episode about Milo is sufficiently unflattering and won't hurt anybody to watch, nor the other segments, it is the two corresponding segments - from 2:17 - 9:05 - that I would like to bring to your attention. Starting at 2:17, there is a brief segment discussing the mass "bourgeois" government protest and problems of its national organizer, Alex Navalny, who, after having recently gotten out of jail for organizing the protests, suffered a chemical attack on two occasions with no one being arrested for the attacks.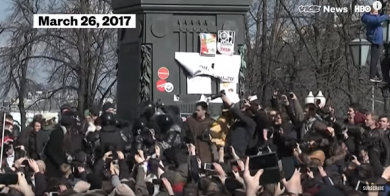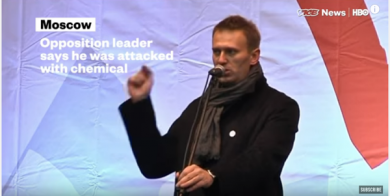 But this protest - whether it could be Soros backed or what - is not the most interesting one from an ethno-nationalist standpoint.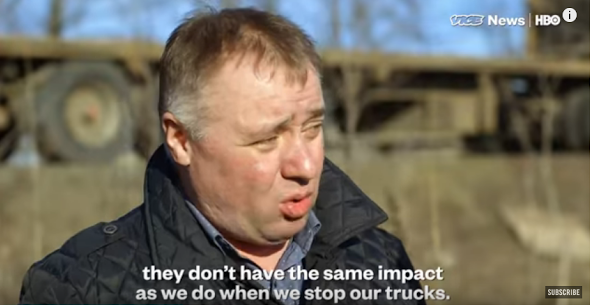 What is more interesting for ethno-nationalists is the subsequent story which more clearly indicates that the government of the Russian Federation is cutting into the meat of would-be ethno-national constituents. It is further indication that the Russian Federation is not functioning at an ethnostate, but is functioning to serve its political class as divorced from ethno-nationalism - particularly as its implications bear upon European and Asian peoples - while it might serve the group interests of others - Jews, blacks, even Muslims. Indeed it is a comparable beast to The United States: It's leadership is corrupt and functioning with a different agenda from the rank and file. (((Medvedev))) is highly disapproved-of for having implemented such a schism, but Putin is looked upon critically as well, as an intimate part of the same system as Medvedev, a manifestation of a corrupt system that will simply grow another head like him when he goes away.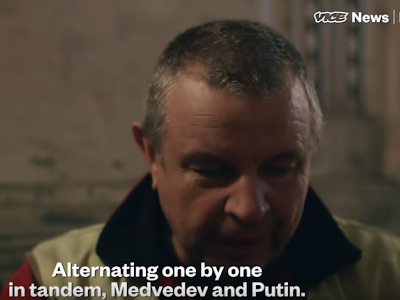 That outlook - which you will see a trucker's unionist discuss in the clip - that outlook upon a systemically corrupt leadership of the Russian Federation is where to look for a way for ethno-nationalism to organize and overthrow the Russian Federation's propositional imperialism - its growing connection with propositionalism and prescription against would-be ethno-states. A propositional imperialism emanating from its right-wing leadership in coalition with YKW, a corruption quite similar to that of the U.S. leadership (Trump et al.) which it supports and which is "coincidentally" acting quite like the YKW in this prescription to advance by contrast to ethnonationalism their own elite imperialism.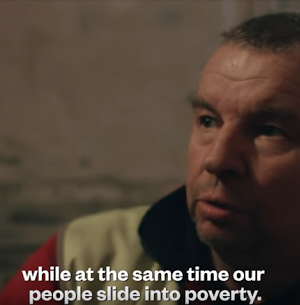 What that means for ethnonationalists is that there is a level headed perspective among the working Russian populace which sees things from an incipient ethnonationalist perspective, which might ultimately cooperate with us against the kind of supremacist imperialism of which Medvedev, Putin and the vastly aggrandized Russian Federation are a part.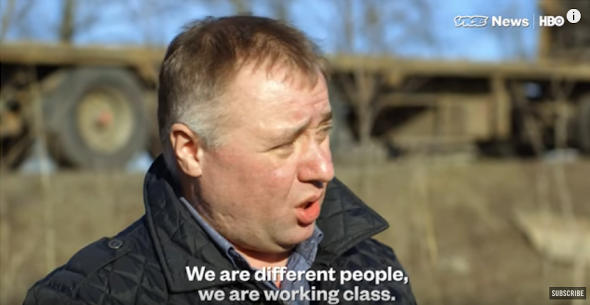 The truckers talk about their travails in Irkutsk - a good ride east; and a little beyond Lake Baikal might form the border of one of the biggest ethno states in the world, where they might see fit that enough is enough; better that there be less conflict and more natural support by peacefully coordinating with native ethnonationalists to the east of that.