Majorityrights News > Category: Social Conservatism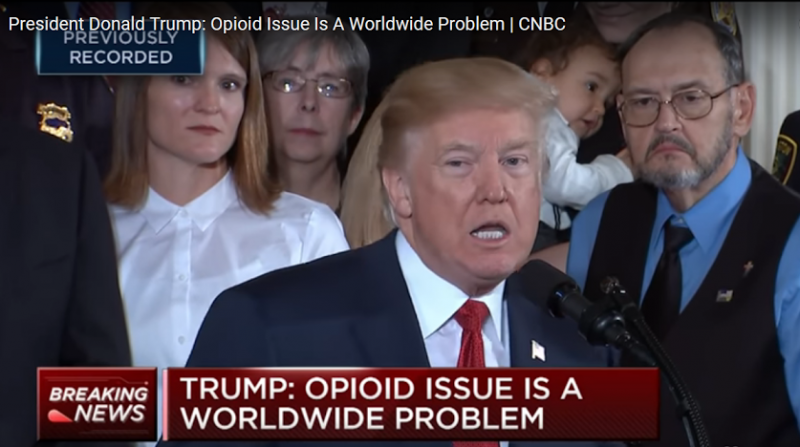 It is significant that Trump has declared his campaign against the opioid issue a worldwide problem.
It is a reflection of dishonesty and supremacism as opposed to a move toward ethnonational coordination.
A preliminary matter of suspicion has to do with resources being devoted to criminal enforcement rather than public health.
In particular, resources as such are not necessarily being devoted even for the public health management of the poor White communities impacted. But rather toward a covert means to deal with blacks and browns though criminalization; while resources will be devoted to foreign browns and yellows to a lesser extent through criminalization, but to a greater extent through politicization - their being seen as engaging in a covert war of drug trafficking - a depiction which could then mutate into broader, more explicit wars, markedly in Asia.
This comes back to dishonesty and supremacism as opposed to White Nationalism, which is supposed to represent ethnonationalism for European peoples.
As ethnonationals, we should be working on rule structures which lead to our separatism and sovereignty for ourselves, blacks, browns and yellows. We do not want to be a part of the same governance; and in fact, we need to be of a separate governance.
It is supremacist to detain migrants, drug users and petty dealers for any significant length of time in prisons - private jails in particular have been cited as being used for the literal supramacist purpose of slave labor.
Ethno-nationals would either repatriate them or work on the means of separatism, physically and legally; i.e., they would honestly admit that in seeing themselves as significantly different from these people, that they want to be separate; and need to separate, as opposed to generating an atmosphere of exploitation and revenge; or the liberal supremacism of integrationist genocide. That only separatism, not heirarchical control within the same governance will allow us to manage our peoples in good faith coordination with others.
As for the trafficking of opioids, cocaine and other drugs - again, rather than a government engaging in a dishonest, covert means of warfare against a people that Jews and right wingers see as a threat (Hispanics and Asians), White governance needs to acknowledge that drugs have long been, though clandestinely, a huge part of Western economies; and what needs to happen instead is an open and honest acknowledgement of the part these drugs play in the medical and recreational economy and as a public health issue - in the need for mental adventure and a certain amount of pleasure on the one hand; and in the need for escape into being, the need to deal with pain, anxiety, depression, boredom and despair on the other hand - particularly regarding the addictive aspects and the anti-social ramifications of abuse that can ensue. Thus, not only dealing with the punishable aspects of drug abuse, but in the social compassion of looking into and dealing with what might be lacking in these peoples lives that has them not seeing better recourse to drug abuse or illegal trafficking.
This would allow for a better management of our own peoples. In addition, this would allow for a fair, non-Jewish, non-right wing negotiation with Asian and South American peoples, as opposed to more brutal exploitation and catastrophic wars in the dishonest interests of Jews and right wingers.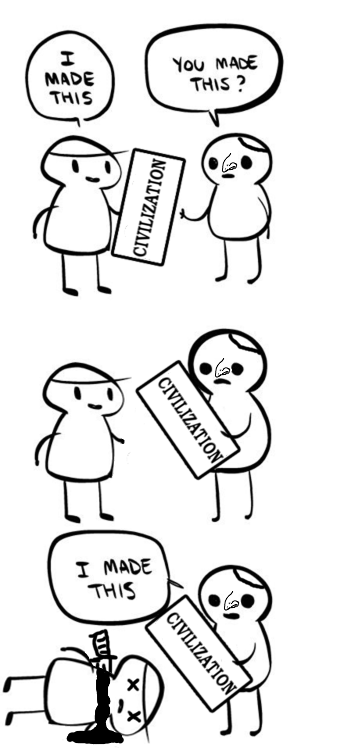 In Tanstaafl's latest theoretical fail:
The White Race and its Discontents:
He proffers:
1) "A civilization and its culture are racial constructs – the bottom up, grass-roots instincts of the masses largely modulated and moderated by the elite."
This is a desperate and lame attempt to ignore the better understanding of social consructionism that I have had to explain time and again, because right wingers cannot adjust to the fact that they are reacting to a misrepresentation of the term.
They refuse to deploy the exercise of trying the word "mere" before "social construct" and observing that if you need that word, then it is Cartesian and not a concept that you would apply to something substantive like race.
The White race as a social construct - not merely, but substantively - already IS from the ground up and that, as a social construct, is a MUCH better way to look at it than the way that Tanstaafl says is THE way to look at the matter, i.e., that "civilization and culture are racial constructs" - that doesn't even make logical sense (coming from a man who accused me of having poor logic): If he is emphasizing, as he does, the causal and deterministic aspect of our inheritance then why call it a "racial construct"? ..call it a byproduct, perhaps..
But he won't go with a proper understanding of social constructionism because he is beholden to his reactionary audience.
It is better to allow for our individual agency and contributions by talking in terms of social construct - it emphasizes our social responsibility, interdependence, degree of independence and most importantly, our people as central outlook and framework, not our subhuman nature.
Tanstaafl does not do this because he continually tries to suck Hitler to life again, desperately trying to make his subhuman ideology relevant again.
Social constructionism, properly understood, not only begins with the proper outlook, from our people, but does so in such a way that already begins with instinct and unconscious doings - we talk in terms of the agentive capacity to attribute how things count when they are on the more causative side of the spectrum. But they are never, mere constructs.
2) To illustrate how it is that Tanstaafl can't get over his wish to try to redeem Hitler and make him relevant again: in the context of Trump's speech in Poland, Tan tries the old, "they're going to call you a Nazi anyway."
No they aren't - especially not if you apply agency as a social constructionist. It's easier as a Pole, perhaps, to say I/we had nothing to do with Nazism; but it is not that hard for subsequent generations of Germans to reject the attribution of Nazism either.
3) In another example of how he wants to apply natural causality and tie our hands to passivity in regard to how the Jews say things count, Tan cites the infamous Susan Sontag quote - "White people are the cancer of the earth" - in its full context; relishing the opportunity to attack one of my most cherished observations on behalf of our European people - i.e. that the Hippies were about midtdasein, Being amidst our people for White males as opposed to say, the endless war mongering of Hitler or the corporations and their draft into Vietnam - by saying that Sontag was endorsing the "freak-out" in order to promote sheer insubordination to older generations.
Well, that is how (((Sontag))) might try to say the hippies counted, that is NOT how we should say they counted. For us the rebellion of midtdasein against sheer war mongering could not have been a more relevant and authentic motive.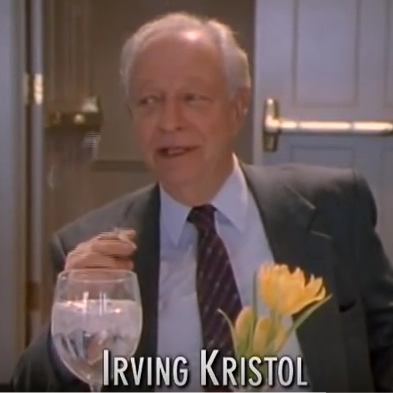 On the Significance of the Neo in Neo-Reaction
- when Jewish victimology turns attention to Jews as the victimizers, Jewish exceptionalism is invoked as "Neo" - "As long as I can remember I've been a '
Neo
'-Something: A
Neo-
Marxist, a
Neo
-Trotskyist, a
Neo-
Liberal, a
Neo
-Conservative and in religion, always,
Neo
-Orthodox, even while I was a
Neo-
Trotskyist and a
Neo
-Marxist….I'm going to end up a
Neo
, just
Neo
, that's all."
Intersectionality: Jewish ordering and exceptionalism in victimology - the "Neo-exceptions" of victimology in the age of treason:
Tanstaafl usually provides incisive insight into Jewish machinations. As he does here in his observation of "intersectionality", recognizing that to be the point at which Jewish victimology turns attention back to them as the victimizers - which then requires their interests to propose their exceptionalism to the rule - a rule which might be wiggled-out-of as they don themselves "neo" this or that.
Tan's incisiveness can, however, cut off important "ambiguities" - "ambiguities" that provide means for learning, creativity and agency in the realm of praxis - Tan accuses me of "jargon" for this word, which outlines the interactivity of the social world and its impossibility to predict 1000% for the human capacity for reflexive agency in responses; e.g., I was surprised by Tan when he wanted me to clearly understand that he had "no problem with Hitler." I expected him to change that, to observe problems, at least some problems with Hitler's worldview after a reading on his former network of the chapter in Table-Talk, viz., where Hitler discusses his opinion of Ukrainians, the subservient role he saw for those not killed in resistance to his aspiration for aggrandizement of their land. Tan had, after all, objected to Carolyn's insulting support of Hitler's disparagement.
Typically in this post also then, we should look-out for some blind spots in Tan's analysis for his tacit identification with a right-wing perspective, particularly Nazi apologetics.
The wish to vindicate Hitler can make for an over-focus, even if slightly, on Jews as the problem. If Jews were THAT much of the problem, virtually the only problem, then Hitler is apparently, largely vindicated for his "minor indiscretions". It is not that there should not be strong focus on on the J.Q. But it becomes an "over-focus" when in that incisive focus it parses-out and does not afford discussion of our part, our agency - where any sort of ambiguity is not allowed-for as it does not follow the "logic" of the J.Q. (us or them) - as was the case where Tan's logic accused someone like me of trying to distract, minimize or malign those who focus on the J.Q. Whereas I am, in fact, merely calling for the need to also examine the part some of our people play (as if we don't know that Jews like Alana Mercer try to focus singularly on that side of the equation) in our situation, with Jews and otherwise.
When Tan seeks to vindicate Hitler and unburden guilt and agency among his community of sympathizers - by suggesting rather that I am minimizing the J.Q., the singularly paramount issue, a life and death struggle against Jewish interests, as he expresses it - Tan is pushing Whites in the direction of repeating the same mistake, of headlong and disastrous reaction for wont of sufficiently deep and broad epistemic preparation - a necessary grounding especially in the praxis of European ethno-national coordination (which the motive of Hitler vindication precludes).
Furthermore, by not allowing for the "ambiguity" of praxis he performs an additional disservice by going along with a Jewish default on left and right - i.e., where they can't get you to cop to being a right winger or an alt-righter, they want you to say, as Tan does, "left and right is not a useful distinction." Tan adds cleverly, I am a "White winger."
While he has criticized Lawrence Auster for making liberalism the problem and not Jews, his overly precise focus has bi-passed the fact that liberalism is the problem in the sense that liberalism unfolds characteristically, in reality, as license against group classificatory interests - a consequent in reality especially given the manicheanism of Jewish interests which exaggerate and instigate that liberal prerogative indeed; though liberalism as it follows consequently of insufficient account to our interests is still the manifest problem, even if Auster complains about it, even if instigated by Auster's fellow YKW: And particularly if liberalism is hidden beneath titular conservatism, as in neo-conservatism or paleoconservatism, or the mistakenly presumed conservatism of Christianity - as any sort of conservatism that they propose will be under their Noahide control; thus not conservative of our sovereign classificatory interests.
Worse, Tan says that Gottfried wants to blame liberalism as well - and so he does, but even more so does Gottfried want to blame and vilify "The Left" - the unionized accountability to social classification - and to position White identity against it - and has, in the form of the Alternative-Right - everybody is blaming "the left" as a result of the language game Gottfried set in motion. And while it is not always correct to play "opposite day", in this case, it is - we should be asking why Gottfried et al. want us to do that? What is wrong about a White Right - Alt-Right or otherwise? Even more significantly, what is correct about a White Left perspective such that Gottfried et al. do not want us to identify with it?
I do believe that Tan's blind spots stem from his starting point in defense of his partial German heritage, partly from his STEM-nerd background as well, which has been overly-reinforced against the helpful ambiguities of praxis by right-wing reactionary communities in The US. Thus, he will gain dubious support, for example by fellow Hitler apologist Wolf Wall Street - who will call Tan "the greatest epistemologist in White Nationalism". When in fact, epistemology is one of Tanstaafl's blind spots and weak points.
That doesn't mean that most of what Tan has to say isn't good - it is. His amplification of the matter of crypsis is an important contribution. But incisive, good and significant as his citing "anti-racism as a Jewish construct" is, it hardly renders insignificant my observation that "anti-racism is Cartesian, it is prejudice, it is not innocent, it is hurting and killing people." His statement can be seen as a focus on the major pathogen afflicting European peoples, while my statement focuses on the fundamental element of our systemic immuno-deficiency.
Age of Treason, "Intersectional Jewing" 29 June 2017, Tanstaafl:

Concerning the jew victim narrative, AKA the jew version of history, which provides the much longer-term foundation for the past century's jew-defined/jew-driven anti-White "anti-racism" and post-WWII identity politics. The latest twist in the jew narrative concerns intersectionality, which encompasses all the bitter squabbling over rank in the anti-White victim hierarchy. The Occupy Wall Street movement called this hierarchy the progressive stack.

Broadly put, intersectional jewing is what happens when one form of jewing comes into conflict with another. The conflict I focus on here arises mainly out of the clash between two jew narratives: the lie that jews are "white", and the lie that Whites are evil. There is also a clash between the jew "anti-racism" fraud and the ongoing developments coming out of White science, mostly having to do with genetics and race.

In this Podcast: Play in new window | Download - I reexamine a number of older topics and connect them with more recent examples.

The intersectional jewing connection first clicked for me while writing about Bret Weinstein at Evergreen. The Tuvel Affair and Trans-Reality are all about the jewing and counter-jewing around sexual degeneracy and transracialism/crypsis.

An early example was discussed in Liberalism as a Suicide Pact, which has to do with the common kikeservative assertion that "muh liberalism/constitution is not a suicide pact" (for the jews) originating from Jackson's dissent in Terminiello.

The jewsmedia white-washing of the kikeservative Trump administration is discussed in A Tale of Two Steves: Decoding the Ongoing Bannonocaust and Intrigue in Trump's Palace.

Non-White/anti-White jew double-talk is covered in Jews Debate Whiteness and Jew Identity: Non-White, Anti-White.

Ezra Levant jewsplains the jewing of "hate speech" jewing in Canada.

Lawrence Auster's The First Law of Jewish Influence.

Alt-jew/JRx: On the Significance of the Neo in Neo-Reaction

Jonathan Haidt at Duke: Two incompatible sacred values in American universities.

Podcast: Play in new window | Download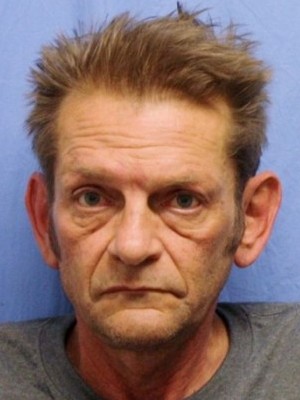 Adam W. Purinton: It's too late to instruct him on Schmittian lines of proper friend/enemy distinction.
Denver Post, "He yelled 'Get out of my country,' witnesses say, and then shot 2 men from India, killing one", 24 Feb 2017:

A 51-year-old man faces first-degree murder charges after shooting three men in an Olathe, Kan., bar Wednesday night, police say, reportedly telling two of them, local Garmin engineers from India, to "get out of my country."

One of the Indian men, Srinivas Kuchibhotla, 32, died in the hospital later from his gunshot wounds.

Authorities would not classify the shooting as a hate crime, but federal law enforcement officials said Thursday they are investigating with local police to determine if it was "bias motivated."

Adam W. Purinton, 51, of Olathe, was also charged with two counts of attempted first-degree murder for shooting two other patrons at Austin's Bar and Grill: Alok Madasani, 32, of Overland Park, Kan. and 24-year-old Ian Grillot, who tried to intervene.

Madasani had been released from a hospital Thursday and Grillot continued to recover.

Witnesses told the Kansas City Star and The Washington Post that Purinton was thought to have been kicked out the bar Wednesday night before the shooting took place.

"He seemed kind of distraught," Garret Bohnen, a regular at Austin's who was there that night told The Post in an interview. "He started drinking pretty fast."
Denver Post, "Some witnesses say Kansas shooting was racially motivated", 24 Feb 2017:

A bartender at Austins Bar and Grill in Olathe, Kansas, said that Adam Purinton used "racial slurs" before he started shooting on Wednesday night as patrons were watching the University of Kansas-TCU basketball game on television.

Srinivas Kuchibhotla, 32, died at an area hospital, police said. Alok Madasani, 32, and Ian Grillot, 24, were hospitalized and are in stable condition, they said. The Linkedin accounts for Kuchibhotla and Madasani say that they were engineers working at GPS-maker Garmin and had studied in India.
A whole bar in cuck attendance to the coddled black American basketball player but Adam W. Purinton decides to take his final stand to try to kill two or three people he thought were Middle Eastern - "terrorists hanging out in the bar? routing for the wrong team of black athletes?" or, was Purington "drawing the line", and saying "damn it! I'm not having those sand-Negroes supporting Negro ball too!" Not likely. Nor is it likely that Purinton was taking the H1B Visa angle into account, since his rage was directed toward people he took to be Middle Eastern and for their Middle Easternness and its imposed displacement of White Americans; not for any alleged affirmative action or salary undercutting importation of Indians whose nepotism would further exacerbate the displacement of White IT specialists.
This serves to illustrate that not only do many would-be White Nationalists need to learn to sublimate their grievances better, but need to do that in line with becoming MUCH more articulate about friend / enemy distinctions - who is who and what is what.
The crusade against racial discrimination and categorization of peoples is much to blame in keeping people inarticulate about proper friend / enemy distinctions. The only "consolation" in this instance is that one White guy used the "non-discrimination" principle to try to come to the aid of two people, Indians, who should be in the friend category.
Ibid, Denver Post, "He yelled 'Get out of my country!", February 24, 2017:

He reportedly came back into the bar and hurled racial slurs at the two Indian men, including comments that suggested he thought they were of Middle Eastern descent. When he started firing shots, Grillot, a regular at the bar whom Bohnen called "everyone's friend," intervened.
AFF, "Breaking News, 1 Dead, Three Shot, Including Marine", 24 Feb 2017:


Srinivas Kuchibhotla (center), 32, died at a hospital, while 32-year-old Alok Madasani (left) and 24-year-old Ian Grillot (right) are hospitalized in stable condition, police said.

According to Local News KCTV 5.

Grillot said in an interview from his hospital bed that when the gunfire started, he hid until nine shots had been fired and he thought the suspect's gun magazine was empty.

"I got up and proceeded to chase him down, try to subdue him," Grillot said in a video from the University of Kansas Health System. "I got behind him and he turned around and fired a round at me."

Grillot said that the bullet went through his hand and into his chest, just missing a major artery.

"It's not about where (the victim) was from or his ethnicity," Grillot said. "We're all humans, so I just did what was right to do."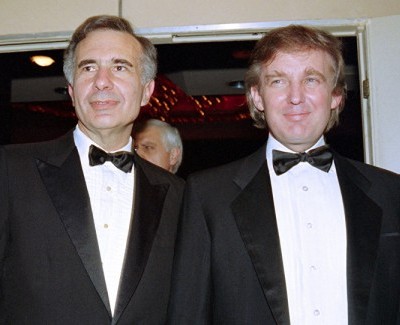 Together back in the 80s, when Carl Icahn was showing Donald Trump the ropes of "corporate-take-over", such as his plunder of TWA.
The Carl Icahn episode that pilfered the corporate culture of the once bustling American town—Lancaster, Ohio—is highly instructive of itself. It provides a lesson in its farther implications, however, as it set in motion transformations of that corporate culture which effected a perverse irony of its residents becoming Trump voters, seeking a return to their corporate culture as it had been - implicitly White - oblivious to the fact that they are hoping to do this through Trump, whose appointed gate-keeper is Carl Icahn - the very man who plundered Lancaster's corporate culture and set in motion its transformative demise, with devastating impact upon the now rust-belt town and its people (nearly all White).

(((NPR))) doesn't provide a transcript of portions which refer to Carl Icahn, e.g.
NPR, Glass House' Chronicles The Sharp Decline Of An All-American Factory Town, 6 Feb 2017:

13:10: Dave Davies: "When did outside financial interests first pose a challenge to the management of Anchor Hocking, this giant of a company?

Brian Alexander: The first time was Carl Icahn.
It is meaningful that the relatively brief episode of Carl Icahn's corporate raid on Anchor-Hocking did not merely lead to a limited financial downturn following the large (what amounts to) bribe that he levied against the company in order to get rid of him, but it had implicative force which transformed even the subsequent non-Jewish corporate culture, creating a new corporate culture - a new context, if you will. That is the kind of thing that the serious ethno-nationalist will want to examine further.
Brian Alexander: It's the 1980's, Carl Icahn has just begun his career of what became known at the time as "green mailing."

Dave Davies: "Corporate raiding", "corporate take-overs."

Alexander: "Corporate raiding", saying now I've just bought 5% of your stock. I want a seat on the board. You're running your company in a lousy way; and so I'm going to come and make all sorts of trouble for you, but you know, if you want to buy me out, at a profit, at a premium, well maybe I'll go away; and so that's exactly what happened with Carl Icahn.

Carl Icahn bought over 5% of the stock of Anchor Hocking, agitated the board, saying you need to make some different decisions, you could be returning more share-holder value and was eventually bought off at what I calculate to be about a three million dollar profit to Carl Icahn.

That episode did not last long, but I argue that it changed Anchor Hocking forever, from then on.

Dave Davies: In what way?

Brian Alexander: It scared people…
........................................................................

NPR, Glass House' Chronicles The Sharp Decline Of An All-American Factory Town, 6 Feb 2017:

NPR host Dave Davies: We heard a lot in the presidential campaign about anger and frustration among working class voters in America's heartland. Today we're going to focus on one factory town in central Ohio that was once a bustling center of industry and employment, but is now beset by low wages, unemployment and social decay.

Lancaster, Ohio isn't just a research subject for our guest Brian Alexander, it's his hometown.

His new book tells the story of the company that was once Lancaster's largest employer - Anchor-Hocking Glass Company was a Fortune 500 company with its headquarters in the town. The company provided jobs, civic leadership and community pride. It's decline Alexander argues isn't just a product of increased competition and changing markets, he says the firm was undone by Wall Street investors who had little knowledge of the company and little interest in anything besides short-term profit.
Visigrad Post, "Central Europe Unites to Put an End to Illegal Immigration" 9 Feb 2017:

Austria, Vienna – Ministers from 15 countries gathered in Vienna on Wednesday, February 8, in order to find a common way to put an end to the illegal immigration in the Balkans and Central Europe.

Representatives from Austria, Hungary, Bulgaria, Czechia, Croatia, Poland, Romania, Slovakia, Slovenia, Albania, Bosnia, Montenegro, Macedonia, Serbia, Kosovo, and Greece, as well as officials of the Central European Defence Cooperation took part at the meeting.

Countries along the Balkan migration route agreed on Wednesday to seal the already hard borders and prevent a possible new surge of people trying to reach wealthy EU countries. Since the countries on the Balkans' route already secured their borders a year ago, the number of illegal immigrants has dramatically dwindled, but hundreds of migrants still try each month to take this route.

A plan to plug the remaining gaps on the route from Greece to Austria and Germany is to be drawn up by April, defence and interior ministers from affected countries decided at a conference in Vienna.

The agreement anticipates the potential collapse of the EU's deal with Turkey to keep migrants and refugees.
Stare in amazement
Christians and pro-lifers in general are so stupid that quite honestly I have to say that the Eastern mind boggles at the sheer scale of cascading stupid decisions that Christians choose to make.
Here's the Breitbart article on it:
Breitbart, 'Rep. Steve King Files Federal Pro-Life Heartbeat Bill: 'If a Heartbeat Is Detected, the Baby Is Protected'', 24 Jan 2017:

Pro-life congressmen stood in front of the Capitol — along with Janet Porter, the Ohio woman who led the fight for passage of that state's "heartbeat bill" — all in support of Rep. Steve A. King (R.-Iowa) and his Heartbeat Protection Act of 2017, H.R. 490, which restores legal protection to unborn children once their pulse is detected.

"It is a profound religious and moral understanding that every human person has the right to life," said King, who was joined by Rep. Louie Gohmert (R.-Texas), Rep. Trent Franks (R.-Ariz.), Rep. Scott G. Perry (R.-Pa.), and Rep.Don Bacon R.-Neb.), along with other prolife supporters of the bill.

"The question that has hung before the courts, since 1973 is: 'When does life begin?'–we all know when that is," the congressman said.

"We stand here and assert that it has to be a distinctive moment. You can't guess a thing called viability. You can't say 22 weeks versus 20 weeks. You have to say it is at a specific instant. The most precise instant that we can describe and that we can identify by science is the moment that that heartbeat begins," he said.

"The core tenet is this: If a heartbeat can be detected, the baby is protected," he said.
White America will now die by its own hand. White America will die because these comprehensive restrictions on abortion which are being tabled will have an effect of increasing the birth-rates of those minority populations which traditionally utilise abortion services more.
Where next?
Restrictions on abortion will hasten the decline of the overall White American population which already only comprises 47% of children under age 18.
The 2010 census shows where those effects would be grouped: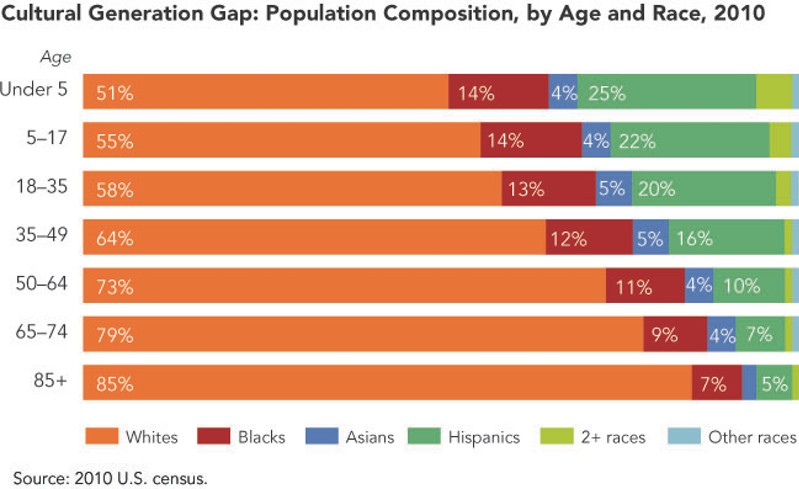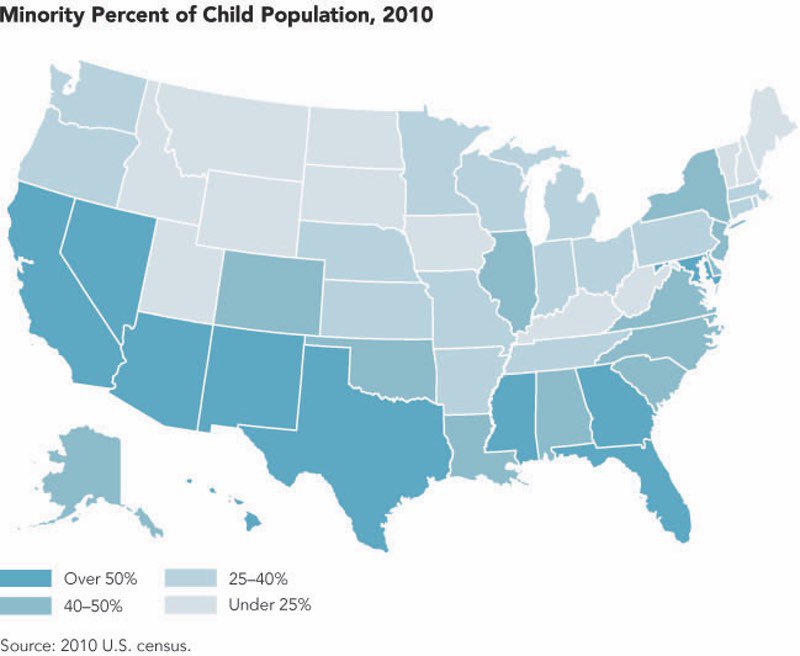 Is it going to be extremely inconvenient for minority groups to have a sharply reduced access to abortion services? Yes. No woman wants to have to be perpetually worrying about what her family planning options are as restrictions are tightening over and over again. But perhaps the inconvenience would be ironically 'embraced', particularly among Hispanics who could just go with the flow and have a Hispanic baby-boom. Hispanics can wait these laws out and reverse them in about half a generation, when demographics will dictate elections and identity politics will be entrenched in different ways in different zones within the United States.
Outcomes
The Northeast and Midwest of the United States will experience a ballooning African-American population next to White Americans. The Southwest will continue merrily along its way into becoming a Hispanic outpost, and the Southeast will be a mixture of all those things happening simultaneously.
Technically, 'White America' as a geographically contiguous concept has been pushed further upwards on the age-pyramid for quite a while now. The incoming administration is now taking moves that—unintentionally—will guarantee that the concept will be brought to an end.
The United States will have one of two futures to choose from:
Ethnic balkanisation within two generations.
Turning itself into Brazil.
Of course, Americans will probably manage to muddle around and inadvertently choose both options simultaneously, so that they can experience the worst aspects of both scenarios. Because why? Because it's America of course.
While the profusion of churches throughout the world can be disconcerting, as they are devoted to a religion that is obfuscating and mis-directing the natural instincts of our EGI (ethnic genetic interests), there is a note of optimism in that some of these sublime structures and the artisanship that went into their making can be converted for religion aligned with our ethno-national interests.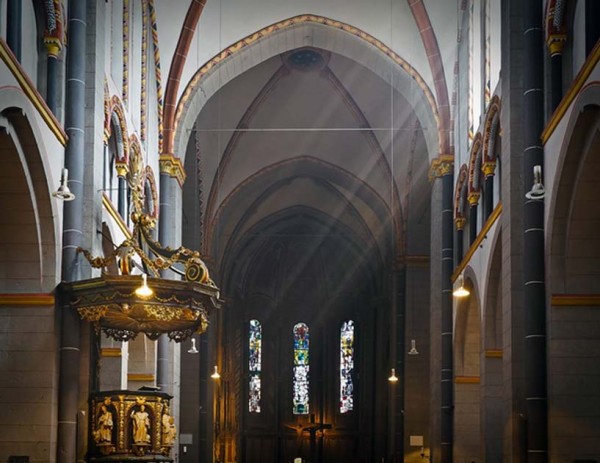 For example, hope for return to proper, natural religious function piques through some of the Spanish missions in California - some were configured to illumination of the solstice: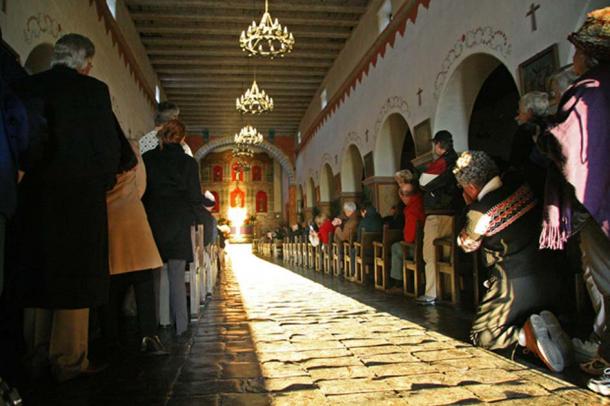 The 2007 midwinter solstice illumination of the main altar tabernacle of Old Mission San Juan Bautista, California. Rubén G. Mendoza/Ancient Editions, CC BY-ND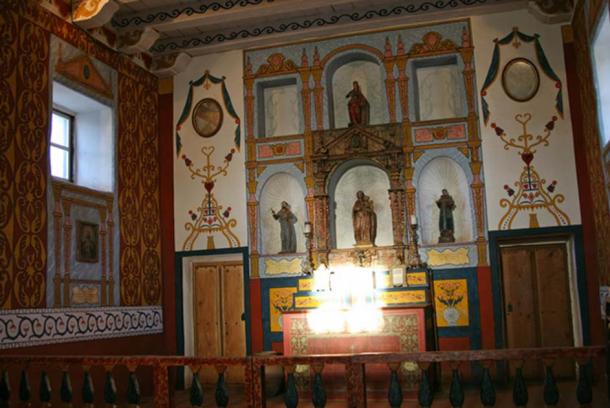 Winter solstice illumination of the main altar tabernacle of the Spanish Royal Presidio Chapel, Santa Barbara, California. The author first documented this solar illumination of the altar in 2004. Rubén G. Mendoza, CC BY-ND
On another level, some of the very elements of worship contained are only thinly veiled pagan icons and arrangement: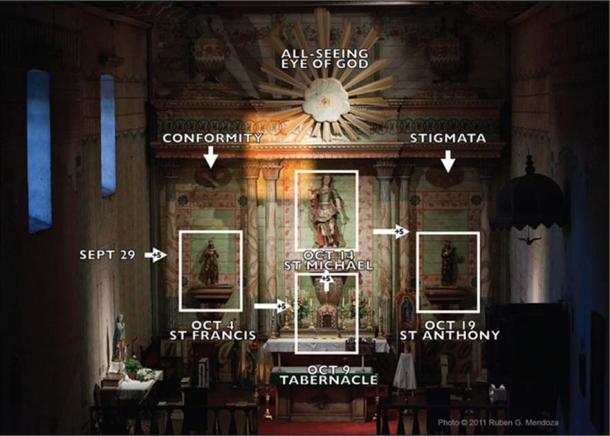 Schematic of the four successive solar illuminations of the saints of the main altar screen of Mission San Miguel Arcángel, California. Note illumination begins at the left with the Oct. 4 illumination of Saint Francis on his Feast Day. The author first identified and documented this solar array in 2003. Rubén G. Mendoza, CC BY-ND