Majorityrights News > Category: British Politics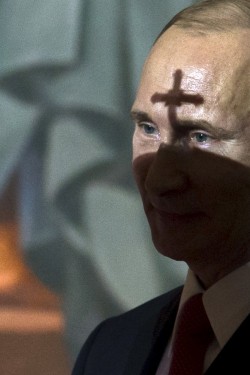 AltRight round table discussion on politics: Toward the end of the podcast Richard Spencer expresses his ideal that The US should have explicitly accepted imperialism as the way of the world; and upon the end of WWII and the Cold War acted upon it explicitly as they found themselves the lone super power - in his ideal they would oust Great Britain from NATO, foster Germany as the land power in Europe while Russia should be incorporated within NATO, should have been starting in that Yeltsin era to facilitate an Imperium from Lisbon to Vladivastok.
Now, speaking from a very personal standpoint of where I was coming from (circa 1992), I probably would not have been offended by the idea of a Russian expanse that went all the way to Vladivastok.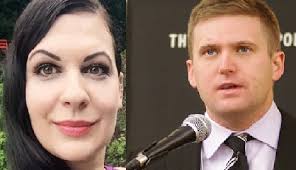 But knowing what I know now, I would raise a couple of serious objections to Richard Spencer's ideal. First of all, it violates the principle of ethnonationalism, pretty much ensuring ongoing catastrophic wars - moreover, in which the friend/enemy lines are disastrously drawn.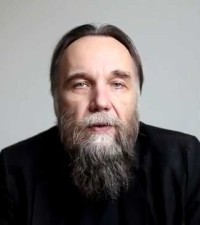 - i.e., there is no way for European peoples to pursue this plan without the cooperation of Jews and Israel. Especially because you would be turning Asia into your enemy with such a plan - exactly a mass of people whom we don't need as an enemy, a people we need on our side against Jewry and Islam.
Richard is not particularly concerned about the new US military base in Israel, nor does he seem unready to play Muslims off of Asians if need be, saying that Aung San Suu Kyi was "once the darling of 'the left' but now that her anti-Muslim stripes have shown, she has fallen into disfavor - of "leftists" as Richard and (((co.))) misdefine them, not as left nationalists are.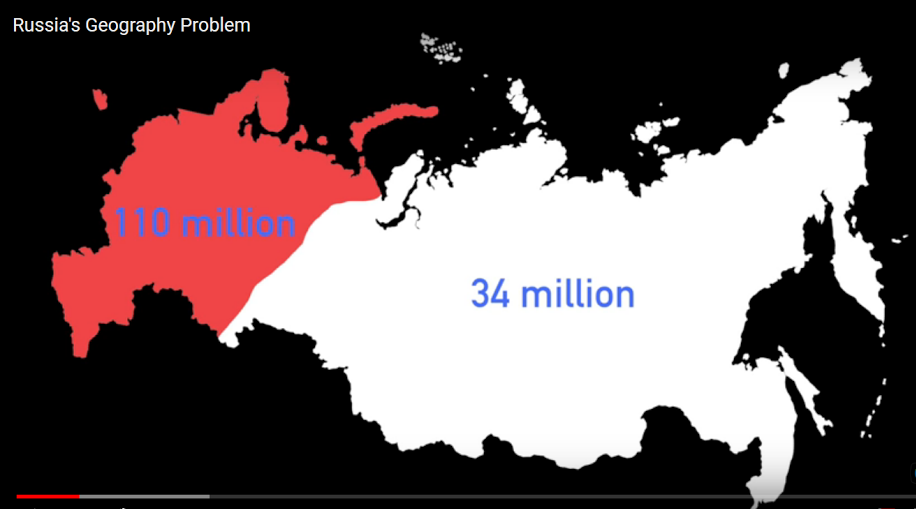 Related Story: European & Asian Regional Alliance
The key difference is that we are Left Ethnonationalists, therefore Not imperialists, not supremacists, with no aim of genocide or its denial; thus, if our organizational meetings were infiltrated the only possible complaint would be that we wanted separatism and sovereignty; we do not want "them" to be part of our government and governing; do not want them imposed upon us; and if they refuse our wish for separatism and sovereignty, then they are revealed as the imperialists, supremacists, the exploitative, the slave masters.
Independent, 20 Sept 2017:

"Anti-fascist activist goes undercover with 'alt right' to expose movement's rapid European expansion."

Hope Not Hate report reveals how the group is breathing new life into once dormant far-right and racist groups around the world. A toxic mix of antisemitism, Islamophobia and sexism is revealed at the heart of the "alt-right" movement, following an investigation by an openly-gay anti-fascist activist that sheds new light on the far-right's rising influence over political parties on both sides of the Atlantic.

Members of the group were caught discussing "gassing Jews" and killing their left-wing opponents after Hope Not Hate conducted a major study of white supremacists in the US and Europe.

The exposé reveals how the "alt-right" is breathing new life into once dormant far-right and racist groups around the world, uniting them under one international movement.

It uncovers the infiltration of the "alt-right" in the UK, with Sheffield-born blogger Paul Joseph Watson among those using their online following to reach audiences the traditional far-right has until now been unable to muster.

As a general principle The Independent avoids using the term "alt-right", on the basis it is a euphemism employed to disguise racist aims.

The report says a second, "moderate" wing – dubbed the "alt-light" – has become increasingly influential on right-wing politics in Britain, pushing Ukip and others into ever-more hard-line territory.

Far right

banned from using

their favorite meme.

Authors of the study The International Alternative Right: From Charlottesville to the White House also claim to have found links between the hard-right network and the Trump administration.

Speaking of his experiences infiltrating the network of white supremacists, Patrik Hermansson said: "For almost a year I've been at the heart of a world of extreme racism, antisemitism, Holocaust denial, esoteric Nazi rituals and wild conspiracy theories.

"What I found was a movement that sometimes glorifies Nazi Germany, openly supports genocidal ideas and is unrelentingly racist, sexist and homophobic."

Mr Hermansson said he first gained access to the movement after joining the far-right "think tank" London Forum, having claimed to have come to the UK as a disillusioned Swede curious about the "alt-right" and inspired by Brexit.

He was then introduced to other groups, including the Extremists Club and the Traditional Britain Group, which aims to "preserve the ancient traditions, peoples and beliefs" of the UK.

He said: "In this world, Holocaust denial and conspiracy theories are commonplace, so much so that a whole group exists to cater specifically for them.

"I spent endless mind-numbing hours at meetings of the [conspiracy theorist group] Keep Talking, listening to speakers deny climate change, debate whether 9/11 was a false flag attack or if an ill-defined 'they' sold birth certificates on the stock market. Trestle tables at the edge of the hall were adorned with Holocaust denial books."

The label "alt-right" was first adopted by white supremacist Richard Spencer, but was brought to mainstream attention by individuals with a larger social media presence such as Milo Yiannopoulos and Mike Cernovich.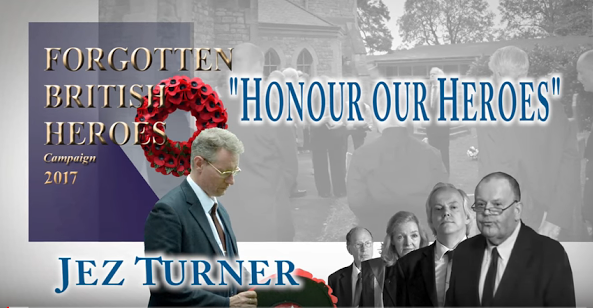 * Please feel free to forward or pass on to other nationalists *


The 2017 Annual John Tyndall Memorial Meeting


Friday 6th October, 2017

Preston - Lancashire. 1pm – 6pm

Keith Axon: Meeting Chairman: - Longstanding friend of JT, former NF and BNP organiser

Speakers include (in alphabetical order):

Benny Bullman: - lead singer of the Blood & honour band Whitelaw, and longstanding British Movement activist

Mark Collett: - former Young BNP organizer, twice acquitted on 'race-hate' charges and author of Decline of Western Man

Richard Edmonds: - Longstanding friend of JT, National Front directorate member activist - former BNP national organiser

Stephen Frost: - National secretary of the British Movement and author of the Colin Jordan biography 'TWAS A GOOD FIGHT'!

Julie Lake: - former BNP organiser, now National Front & South West Forum organiser

Dr. James Lewthwaite: - former Bradford City Councillor, archaeology lecturer, organiser for the British Democrats and Orangeman

Eddy Morrison: - Longstanding White nationalist, former NF, BNP and WNP organiser – now editor of the online newsletter White Voice

Peter Rushton: - Assistant editor of Heritage and Destiny magazine & Russia Today and Press TV commentator

Jez Turner: – former soldier, Arabic & Pashtun translator, & now chairman of The London Forum
... and it looks like progress.
An 82-page document catchily titled Border, Immigration and Citizenship System After the UK Leaves the European Union suggests that a defining change in government policy is on the way.
● A phased introduction to a new immigration system that ends the automatic right for EU nationals to live and work in Britain.
● Mandatory passport checks for all EU nationals visiting Britain. Currently they can use national identity cards.
● Curbs on the number of low-skilled migrants from EU countries and two year limits on visas.
● New rules for high skilled workers that will mean visas of only three to five years.
● Restrictions on the right to bring family members to settle alongside them. EU nationals wanting to bring in a spouse, they will have to earn at least £18,600 - the same controversial rules imposed on non-EU nationals.
● New 'right to work' checks that will have to be carried out by employers.
● Employers could be forced to search for new recruits in Britain already before employing from abroad.
Dated last month and marked "Extremely sensitive", the document has not been agreed by Cabinet and could, therefore, be significantly changed before the formal policy is announced. But this is the first time in four parliaments that a vaguely normal posture on immigration has even been spoken of within government. Of course, the bigger question for nationalists is what will happen now with non-EU immigration. Logically, the treatment should be stricter. Do they have the guts?
Free Thought Project, "Rothschild Just Dumped Massive Amounts of US Assets, Sending an Ominous Signal", 30 Aug 2017:

In an ominous move, Lord Jacob Rothschild has aggressively moved to limit his exposure to "risky" U.S. capital markets.

In what is a sure signal to oligarchs across the globe, Lord Jacob Rothschild, founder and chairman of RIT Capital Partners, has substantially minimized his exposure to what he views as a risky and unstable U.S. capital market. In the half-yearly financial report for RIT Capital Partners, Rothschild explained the company's aggressive moves to significantly reduce exposure to U.S. assets.

"We do not believe this is an appropriate time to add to risk. Share prices have in many cases risen to unprecedented levels at a time when economic growth is by no means assured," Rothschild said in his semi-annual report.

Additionally, Rothschild stated that he believes quantitative easing (QE) programs employed by central banks, such as the Federal Reserve Bank in the U.S. will "come to an end."

Rothschild was quoted in the report as saying, "The period of monetary accommodation may well be coming to an end."

Signaling a potential disaster in the making in the United States financial markets, Rothschild reduced the investments RIT Capital Partners has in the U.S. dollar by nearly fifty percent. On December 31, 2016, RIT Capital Partners reported a 62 percent net value asset investment in U.S. dollars. In the latest report released by RIT Capital Partners on June 30, 2017, the company has a 37 percent net value asset investment in U.S. dollars.

Over that same period of time, Rothschild increased RIT's investment in Sterling and the Euro.

Just last year, the bond manager of what was once the world's largest bond fund had a dire prediction about how "all of this" will all end. And by "all of this," he means the propping up of financial markets by central banks.

Janus Henderson U.S. @JHIAdvisorsUS

Gross: Global yields lowest in 500 years of recorded history. $10 trillion of neg. rate bonds. This is a supernova that will explode one

When the U.S. stock market is trading at all-time highs, but Lord Rothschild is divesting RIT from those same markets, the central bank manipulation of market valuations becomes apparent.

Additionally, it's worth noting that Rothschild's RIT investment portfolio has returned roughly 2,000% since its formation – so he obviously understands how to position his assets to get big returns on investments, thus these recent moves should be a red flag to every American.

In explaining his recent investment moves, Rothschild, the RIT chairman stated:

"We have a particular interest in investments which will benefit from the impact of new technologies, and Far Eastern markets, influenced by the growing demand from Asian consumers."

The report also noted that RIT had invested in Social Capital, a tech investment firm based in Silicon Valley, and that Francesco Goedhuis, Chief Executive of J. Rothschild Capital Management, will serve on the company's advisory board. Social Capital provides seed funding for companies in the education, finance, and health care business sectors.

Rothschild also mentioned the advent of a fourth industrial revolution in the RIT Capital Partners report, noting, "As the 'Fourth Industrial Revolution' develops, it becomes increasingly important for your Company to be able to assess investment opportunities in the innovation driven changes which are affecting almost every business sector."

The fourth industrial revolution will be driven by new technologies that work to integrate the digital, biological, and physical worlds. Rothschild indicated in the report that the fourth industrial revolution was a driving factor in his investment in Social Capital.
Sun "KIM'S COMING FOR EUROPE Japan's PM warns North Korea will soon target EUROPE with nuke missiles as he hails Theresa May's 'smooth Brexit", 31 Aug 2017:

Mrs May said Japan's investment in Britain was "a powerful vote of confidence in the strength of the UK's long-term economy" - The comments hint that the two countries could move quickly to strike a free-trade deal as soon as we quit the EU in 2019.

Japan and the UK pledged to work together to face down Kim Jong Un.

JAPAN'S prime minister today warned that North Korea could soon send nuclear missiles to Europe as he hailed Theresa May's plan for a "smooth Brexit".

Shinzo Abe called for the UK and other European countries must play a part in the fight against Kim Jong Un, saying the danger would not be confined to Asia.

Speaking ahead of a state banquet in honour of the PM, the leaders of Britain and Japan said they had discussed the threat from North Korea, which this week launched a missile over Japan in a new show of strength.

They agreed the threat is "unprecedented" and pledged to hold joint military exercises in a bid to show dictator Kim Jong Un that his crimes cannot go unpunished.

Mr Abe said: "That threat is felt not only by our country or Asia alone, it has become a global threat including Europe.

"North Korea will launch an ICBM [inter-continental ballistic missile] and the range would include almost the entire region of Europe."

Mrs May demanded Kim's ally China do more to restrain him, saying: "We need to ensure it's not just words of condemnation, but that action is taken."
Western Spring, "Jez Turner at the JTMM – Talks of Three Essential Truths!", 27 July 2017:

Jez Turner was the fifth guest speaker at the recent John Tyndall Memorial Meeting and in his speech he examines whether we have the ability or the time to awaken our people to the dangers that beset us? He goes on to develop his theme by presenting what he sees as three essential truths about which we should be aware; the truth of race; the truth of power and the truth about the agenda.

ez ends his speech by talking about the dedication, determination and resilience exhibited by most nationalists, qualities that John Tyndall epitomised, devoting as he did, his entire life to our cause.
European Outlook, "Propaganda", 31 July 2017:
By Bill Bailie #44 August 2017
Propaganda
Technology has revolutionised communications. Martin Luther nailed his thesis to the door of All Saints' Church in Wittenberg and changed the world. Benito Mussolini led the March on Rome to sieze power. And, in the sixties, we relied on street corner meetings and literature. Today, such primitive methods have been overtaken by the Internet.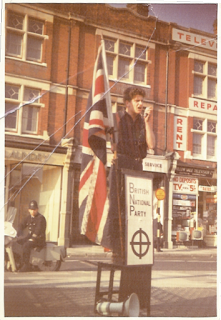 A young Bill Baillie campaigning for John Bean's British National Party in the 1964 general election.
We were not an insular nationalist party, we believed in European solidarity and social justice. I went overseas in 1965 and when I came home in 1970 we had been taken over by the National Front and our progressive policies had been dumped. I therefore joined Union Movement and embraced Oswald Mosley's vision of 'Europe a Nation'.
Social media is the modern way of communicating and video platforms such as Youtube are very effective. Donald Trump used Twitter and Facebook extensively in his presidential campaign and so did Emmanuel Macron in France.
Newspapers and magazines are expensive to produce and distribute but websites are affordable. We can reach more people on the Internet than we did in the old days by putting leaflets through letterboxes or selling newspapers on street corners. Competing with the mass media is obviously an unequal challenge but having discovered the truth it's our duty to encourage people to think for themselves and reject media brainwashing.
Newspapers, radio and television dominate public opinion but we can fight back by using the Internet. The State uses anti-terrorist legislation to silence its enemies but we can stay within the law by avoiding insulting or threatening language.
Ten years ago immigration was a taboo subject and only the lunatic-left talked about a "crisis of capitalism." Today, these ideas have gone mainstream and you don't have to be a political party in order to have an opinion. So, carry on blogging and posting on Facebook and Twitter. Let our voices be heard.
A Garden Green by William Harris,
first published in 'Lodestar' Winter 1986
Each year brings thousands of American tourists to Britain, and it is clear that many of them are seeking something the do not posses in their own continent. This, I suggest, is a past: their own past forged by their own ancestors, and not the pre-Colombian past of the Indian, which is the only true ancient thing they have. They must travel all these hundreds of miles in order to find their roots, be they of Celtic, Anglo-Saxon or Norman descent.
As so much nonsense is talked about Britain's 'mixture of races', it is worth quoting the words of Brian Branson in 'The Lost Gods of England'. In his chapter 'Who were the English?' he mentions these ethnic groups, adding "But none of these inter-breedings was what might be called in genetic terms 'a violent out-cross' such as would have been the case if Britain had been successfully invaded by an armada of Chinese, or Red Indians or African Bushmen. Apart from any alteration in physical appearance that would have befallen the new Island Race under such circumstances, one has only to suppose a pagoda in Canterbury, a totem pole in Trafalgar Square, and rock paintings in the Cheddar Gorge to imagine the cultural changes that would have ensued." He concludes that "the mongrelism of the English turns out to be more apparent than real." That was first published in 1957, before the minarets of the mosque loomed over the trees in Regent's Park.
Names are among the most ancient and lasting monuments in a culture, particularly those given to natural features in the landscape. In Britain they are usually Celtic, the Celts being the earliest of the above ethnic groups. The prefix 'Pen' for 'head' or 'headland' and the many instances of the name 'Avon', which means simply 'river' are two of the most obvious.
The names of our pubs are often far older than the buildings they adorn, and they tell us much. 'The George', and 'The Green Man', for instance, take us back to the traditional Mummers' Play of St George and the Turkish knight, and to a character in the Morris Dance, 'Jack in the Green'. The mummers would usually herald their appearance by announcing "Here come I". . . and in all these traditions, including that of traditional dance and song which is inseparable from it, there are a number of folk-heroes who emerge: St George, Robin Hood and Maid Marion, King Arthur, Hereward the Wake, Dick Whittington, Dick Turpin, Nelson and Lord Collingwood. The villains (all of whom are often cut down by St George in the course of the mummers' play) include: Prince Valentine, Captain Rover, Turkey Snipe, Little John, Bonaparte and Sambo. The last prompts me to remark that the blackening of faces (so upsetting to the susceptibilities of the liberal left of today), is probably far older than the 'Black and White Minstrels', or the minstrels who used to perform on seaside piers. There are accounts of wassailers or masqueraders blackening their faces, and the 'Giant of Salisbury' (a huge effigy , which used to be carried in all important processions in the city, which is now in the Salisbury and South Wiltshire museum) was found to have had his face blackened at some stage in the past, before he was 'cleaned up'. 'Morris', of course, is thought to derive from 'Moorish' so, like the Mummers' Play, it may date from the time of the Crusades.
After St George in the play has felled the Turkish knight, a doctor is called for, to 'cure' him. He is often played by a small boy dressed in a top hat and frock coat far too big for him and (in the version from Camborne, Cornwall) he says:
"I can cure the itch, the specs and the gout -
If there's nine devils, I can kick ten out."
He always cures the wounded knight so that the audience can then enjoy another bout of fighting but, in fact, his origins go back to the idea of death and resurrection which is the basis of most of the world's religions.