Majorityrights News > Category: British Politics
Middle East Monitor, "Palestinians discuss development of gas field with Shell"

In February of 2017, The Palestinian Investment Fund (PIF) announced that it has been discussing the development of Gaza Marine Gas Field with Shell, Anadolu has reported.

Gaza Marine is about 30km off the coast of the Gaza Strip in the eastern Mediterranean; it is estimated to contain about 28 million cubic metres of gas.

British Gas bought the concession from the Palestinian Authority in 1999 but the development of the project has been on hold due to Israeli obstacles. Preventing the development of the project is part of the internationally-backed Israeli siege of the Gaza Strip. Shell bought the British Gas stake in Gaza Marine recently, and it is now the main developer of the field.

The Director of the PIF, Mohamed Mustafa, told Anadolu that the current discussions with Shell concentrate on accelerating the development of the project. He noted that there had been a study to connect a pipeline from the field to the sole electricity plant in Gaza. "The most important thing, though, is that we get Israel's permission for this pipeline because it crosses its land," he explained.

According to Offshore-technology.com, Shell holds a 90 per cent interest in the field. The stake will reduce to 60 per cent if the PIF and Consolidated Contractors Company (CCC) decide to exercise their options. PIF and CCC would subsequently hold 30 per cent and 10 per cent interests respectively.

The PIF is a sovereign Palestinian fund with capital of $800 million.

Natural gas in the Gaza Strip, From Wikipedia:

Significant reserves of natural gas were found offshore from the Gaza Strip. As of early 2015, Gaza's natural gas was still underwater and the same for almost all of the Levantine gas.[1]

History

The Palestinians signed a memorandum of intent on November 8, 1999 with British Gas and a company linked to the Palestinian Authority, the Consolidated Contractors Company, giving them rights to explore the area.[2][3] The discovered natural gas reserve was calculated to have 35 BCM, larger than Israel's Yam Tethys maritime gas field.[3] It was found in two small gas fields dubbed Gaza Marine 1 and Gaza Marine 2.

In 1999, Israeli Prime Minister Ehud Barak set aside exploration of Gaza's offshore resources for a future Palestinian state, with no prior consultation with Israel stipulated.[2] According to Michael Schwartz, Barak deployed the Israeli navy in Gaza's coastal waters to impede the implementation of the terms of the modest contract between the Palestinian Authority and British Gas (BG) to develop Gaza's Mediterranean gas resources.[1] Israel demanded that the Gaza gas be piped to facilities on its territory, and at a price below the prevailing market level[4] and that Israel also control all the (relatively modest) revenues destined for the Palestinians — to prevent the money from being used to "fund terror." In Schwartz's view, with this Israeli action the Oslo Accords were officially doomed, because by declaring Palestinian control over gas revenues unacceptable, the Israeli government committed itself to not accepting even the most limited kind of Palestinian budgetary autonomy, let alone full sovereignty. In Schwartz's view, since no Palestinian government or organization would agree to this, a future filled with armed conflict was assured.[1]
Millennial Woes Talks to Mike Isaacson, 24 Dec 2017:
Mike Isaacs: So, yeah, so the point is that ultimately, the issue is not a matter of ethnicity or nationality, the issue is that we have a social system, an economic system that perpetuates this kind of continued defamation of anyone who isn't of the ruling class.
Millennial Woes: Ah, well, or you could say that it's to do with rich Jews, ah..
Mike Isaacs:...n-no ... It's rich, it's rich like uh rich goyim too.
Millennial Woes: Goyim!?!
Mike Isaacs: Uh, yeah, uh, yeah that is the word I used. It is an easy way to say 'non-Jew.' Uhm, that was your Christmas present I guess, I don't know…
And of course what Isaacson is saying is true - the problem is rich goyim as well - and in their case, they deserve that title when they are complicit with selling out their ethnic genetic interests.
The problem is that neither side is allowing for a White Left, its steady ethno nationalist perspective - which would provide not only a steady perspective on the antagonism of the YKW, but a steady perspective on susceptibilities to elite betrayal.
A fundamental problem with MW is that while he does well in assembling pre-manufactured components, it is his wont therefore, he's accepted, in fact has insisted upon, the terminological schematic that he's been handed to assemble .. and it has been provided by the YKW to allow them a back door.
That aside for the moment, he's conducted a 'Millenniyule' of sixty some odd intelligent and informative conversations with people concerned for ethnonationalism in one way or another - unfortunately, with the Alt-Right brand, but we'll be advancing our more sound platform in days to come…
We'll be addressing these matters, but lets first give credit where credit is due - this was one of the better moments:
MW(42:00): That's interesting. Why is that you are against Israel?

Mike Isaacs: That' primarily because I'm an anarchist, so I'm against all states.

MW: I imagine the Jews in Israel wouldn't like you very much.

Mike Isaacs: Well there are anti-Zionist Jews who grew up there; and that's their country right now; and also I don't like ethnostates, in particular.

I think the Palestinian people deserve the right to happiness, a fulfilling life, freedom without persecution.

MW: Yeah, you know, it's too bad for the Palestinians really, I have no position on this one way or the other. It's not my problem, really.

Mike Isaacs: That's so easy to say…like at the end of the day, that fact that Palestinians are in captivity means just like your goverment is in alliance with the Israelis to keep them that way so, if they can like..

MW: Oh, well I'd rather we didn't ...

Mike Isaacs: You help the system to make money. This is how the system operates. They expect us to turn a blind eye to other people's problems.

MW: Hold on a minute. You and I are in agreement here. I don't want us to be sending any money to Israel. With their high I.Q. they should be able to deal with this themselves, make money and all the rest of it… so I don't think there is a need for us to be sending aid money to them. You know, I agree with you, so I don't like being implicated, or my people being implicated in these things.

Mike Isaacs: It's not about implicating your people. This is what I'm trying to get the point across with.. it's that your people are actively harmed. ..because your people are ultimately in a position, and when I say your people, I mean working class people…

MW: I'm not working class, but anyway, go on…


Mike Isaacs: Ok, but anyway, the common people, of Britain, they are ultimately at the mercy of the people who rule them .. the politicians who are in the pockets of big financiers…and big executives.. uhm, and those people continually profit from the bondage of the Palestinian people. The British weapons industry makes money by virtue of this foreign aid going to Israel then coming back in the form of weapons purchase. The Unites States is even more so…The United States is a huge funder not only of Israel but also of Egypt…

MW: I must say, I am delighted that we've found something that we can agree on, Mike, this is really nice…I totally share your views on this…

Mike Isaacs: So, yeah, so the point is that ultimately, the issue is not a matter of ethnicity or nationality, the issue that we have a social system, an economic system that perpetuates this kind of continued defamation of anyone who isn't of the ruling class.


MW: Ah, well, or you could say that it's to do with rich Jews, ah..

Mike Isaacs...n-no…It's rich, it's rich like uh rich goyim too. MW: Goyim!?!

Mike Isaacs: uh, yeah, uh, yeah that is the word I used. It is an easy way to say 'non-Jew.'
...Uhm, that was your Christmas present I guess, I don't know…
How it feels to me is that the walls are closing-in, and the walls are closing-in more every day. You see it all the time: There was a girl, a woman in Sweden, recently, and she was raped by Syrian migrants in her own flat. Now, the evidence was all there, her body was black and blue, there was DNA, there was semen, there was all the rest of it. And the prosecution, the police told her that there wasn't enough evidence for a prosecution, and she killed herself.

Now, we have seen this happen up in Sunderland, with Justice for Chelsea, again, a massive load of evidence, but no prosecutions brought. So, they are closing in, they are closing-in and we are being told that black is white. We have all this evidence and we're being told there's no evidence. We have all these migrant rapes and we're being told there's no migrant rapes. We have what happened in Cologne; and the next day we were told that it has nothing to do with migrants, even though migrants had committed it.

We are essentially living in Orwell's 1984, where we are seeing something with our own eyes and we're told it's not happening. And if we identify it and we dare to speak it, then we are shunned. We have people who are threatened with loss of their livelihood. A friend of mine, Annie the Greek, who some of you who follow me on Twitter might know, has lost her job. She lost her job in the NHS because she refused to apologize for her political opinion.

Now we're in a situation, now take this in, take this in. In the last… I remember twenty years ago, it wasn't like this, it wasn't like this; ten years ago, it wasn't like this; but take it in - we are now at risk of losing our jobs if we say the wrong thing. We are at risk of having our venues closed if we say the wrong thing. We are at risk of going to prison, quite frankly, if we say the wrong thing. That's the situation we're in. It is deathly serious. it really is. And no amount of calling me a far-right fascist is going to change the reality.

- Anne Marie Waters
Image PA

Bloomberg, "U.K. Cabinet Minister Resigns Over Secret Israeli Meetings", 8 Nov 2017:

- Aid secretary Patel held unofficial meeting with Netanyahu

- She failed to tell PM May or U.K. Foreign Office in advance

Priti Patel resigned as U.K. international development secretary over talks with the Israeli government behind Prime Minister Theresa May's back after more revelations of undisclosed visits came to light.

Patel failed to tell either May or the U.K. Foreign Office that she would be having 12 meetings with officials including Israeli Prime Minister Benjamin Netanyahu during a 13-day holiday in Israel in August. On Tuesday, it emerged that she had suggested giving British aid money to an Israeli army project and that she had held further unauthorized meetings.

"I offer a fulsome apology to you and to the Government for what has happened and offer my resignation," Patel said in a letter. May responded: "Now that further details have come to light, it is right that you have decided to resign and adhere to the high standards of transparency and openness that you have advocated."

[Read Patel's and May's letters here]

Israel's Haaretz newspaper reported Wednesday that Patel had also traveled to the Golan Heights in a breach of normal diplomatic protocol.

Those further revelations forced May to summon Patel back from a trip to Kenya within hours of her arrival. She then met the international development secretary on Wednesday evening for about half an hour, before her office made the resignation public.

'Active' Role

Patel's departure piles pressure onto May, who initially tried to keep her in place while issuing a public rebuke over her lapse. Patel is the second cabinet minister to quit May's government a week after Michael Fallon resigned as defense secretary over allegations of sexually inappropriate behavior.

May is struggling to maintain her grip on a government that's been rocked by multiple crises since she lost personal authority as a result of her failure to retain her parliamentary majority in June's national election.

Patel, one of the most prominent members of the campaign to leave the European Union, suggests in her letter that she is unlikely to let herself fade into obscurity now that she's been relegated to the back benches.

She promises to "take an active role" representing local residents now she's outside government and to "speak up for our country, our national interests and the great future that Britain has as a free, independent and sovereign nation."

Patel, 45, first won a seat in Parliament in 2010 and became a junior Treasury minister four years later. She joined the cabinet as development secretary when May succeeded David Cameron in the aftermath of the Brexit referendum.

The ministerial code that governs the behavior of members of the British government makes no specific mention of secret meetings with foreign heads of government, but it does urge ministers to take "special care" when talking about issues "which are the responsibility of other ministers."

On Tuesday, May's spokesman told reporters that on returning from her vacation, Patel had asked her officials whether British aid money could be given to support the Israeli army's relief work in the Golan Heights, which Israel seized from Syria in the 1967 Six-Day War. The idea was rejected—Britain doesn't recognize Israel's occupation of Golan.
Paul Hickman

RIP Paul Hickman

The first radio interview I ever did was with Paul Hickman and he was without a doubt, the best interviewer I ever came across. A real gentleman. Here's the programme.

If anyone believes we are NOT fighting against a truly evil system, then the example of Paul Hickman is there for all to see – a good man prevented from earning his livelihood, thrown out of his jobs, hounded, persecuted and driven to suicide by the forces of darkness that rule this land. We'll not forget him, we'll turn our fury into energy and fight for victory and we WILL avenge him! Ave atque vale! - Jez Turner
RIP PAUL HICKMAN, Tanstaafl, 6 Nov 2017:

The team at the BM Sunwheel Office were saddened to hear of the death of West Midlands racial Nationalist and activist Paul Hickman. Paul Hickman was the broadcaster behind the on-line radio 'Voice of Albion' and operated on the internet as 'Birmingham Nationalist'. Ruthlessly hounded by self-styled anti-fascists, Paul lost his job and struggled to find work, his political activism also drew on to him the unwanted attentions of the State and its agencies. From what little information coming to us here, we are led to believe that Paul Hickman took his own life. A sad situation for someone still in their thirties and a loss to British Nationalism.

Also, from the sidebar at Renegade Broadcasting:

After 2 years of restrictive bail for posting non-PC stickers, being harassed and doxed by antifa and losing his employment, former Renegade host Paul Hickman took his life. RIP.

Listen to Paul's archives here.

This is sad news. I first spoke with Paul Hickman a little over four years ago when he was starting his program Voice of Albion at the White network. I had the pleasure of joining him on air on two occasions, in February and April of 2014.

I did not know Paul well, but had hoped to meet him in person someday. He helped educate me in several ways. He was a somber and perceptive man. He could clearly see the horror unfolding in Britain specifically but also for the White race more generally. He had been increasingly openly active in the British National Party, but by 2014 had became dissatisfied with the leadership of Nick Griffin. In response Paul became more radical, in the best possible sense, shifting his attention and support to British Movement and National Action. - Tanstaafl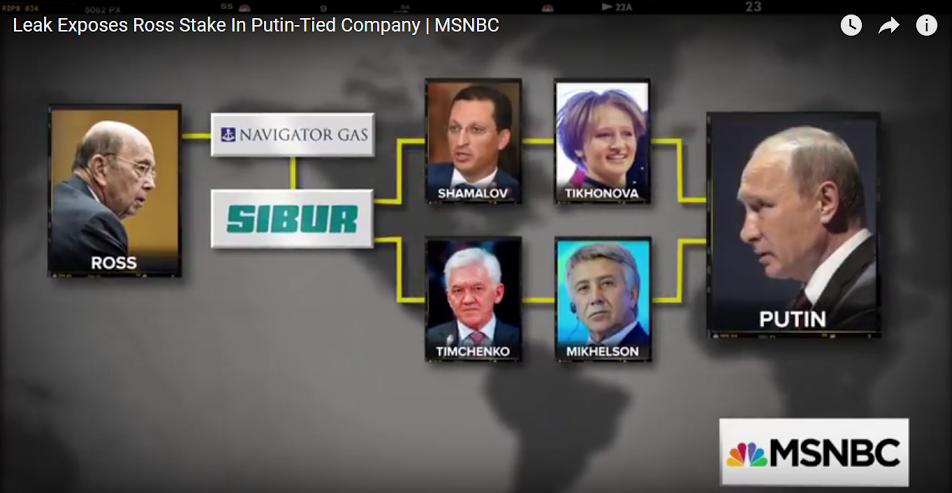 Pardon the liberal sources, but in the case of Democracy Now, for example, it was among the first sources to interview the author of the investigation and the coverage sticks pretty much to what he has to say. Democracy Now is literally an anti-White news program and Jewish as well - beginning with Amy Goodman, of course. Hence they are not going to amplify the wrong doings of Jews per se. Please take that under consideration. Critiques as such and suggestions of alternative sources on the story are welcome.