Majorityrights News > Category: Demographics
New Observer, "8,606 Fake Refugees Invade Europe in first 37 Days of 2018", 11 Feb 2018:

At least 8,606 nonwhites pretending to be "refugees" invaded Europe in the first 37 days of 2018, meaning that 232 invaders landed every day, according to new figures released by the United Nations' International Organization of Migration (IOM).

The IOM figures show that 7,795 of the nonwhites invaded Europe by sea, and 811 by land as of 7 Feb 2018.

At least 186,768 nonwhites invaded Europe this way in 2017, and 392,879 in 2016, the IOM added.

The main nationalities of the invaders are, in descendant order, as follows:

To Italy: Nigeria, Guinea, Cote d'Ivoire, Bangladesh, Mali, and Eritrea;

To Greece: Syria, Iraq, Afghanistan, Democratic Republic of the Congo, Pakistan, and Algeria;

To Spain: Morocco, Algeria, Guinea, Cote d'Ivoire, Gambia, and Syria;

To Bulgaria: Syria, Iraq, Afghanistan, Turkey, and Pakistan.

In the period from 1 February 1 to 7, 11 nonwhites invaders landed in Cyprus, and in the same period, 10 nonwhites demanded "refuge" in Hungary.

At the same time, 29 nonwhites demanded "refuge" in the former Yugoslav Republic of Macedonia.

In 2017, at least 92 percent of the invaders landed by sea (172,362) to Italy, Greece, Spain and Cyprus. The remaining 14,406 invaded Europe by using land routes to the Spanish enclaves Ceuta and Melilla in North Africa (6,293) and from Turkey to Greece (5,551) and Bulgaria (2,562).

The IOM also revealed in its "Flows Compilation Report" for Decemebr 2017 that under the "EU Relocation Scheme"—through which that organization moves nonwhites from the countries of landing to other EU nations, another 106,000 nonwhites were moved from their landing points in Greece and Italy to elsewhere in Europe.

To date, 25 countries have committed to make places available under the scheme, namely Austria (50) Belgium (1,530), Bulgaria (1,070), Croatia (316), Cyprus (205), Czech Republic (50), Estonia (396), Finland (2,128), France (6,940), Germany (13,250), Ireland (1,152), Latvia (627), Liechtenstein (10), Lithuania (1,160), Luxembourg (545), Malta (205), the Netherlands (2,825), Norway (1,500), Poland (100), Portugal (3,218), Romania (2,182), Slovakia (60), Slovenia (579), Spain (2,500), Sweden (3,777) and Switzerland (1,530) with an overall number of 47,905 places.

An additional 54,000 nonwhites claiming to be Syrians were flown out of Turkey for "resettlement" in Europe.
This Vox article concludes:
What we don't know

The shooter's motive
A safe bet is that the shooter's motive was rather an incoherent motive of broad revenge against societal incoherence and therefore lack of accountability, agency and warrant that socially delimited human ecologies would otherwise afford.
VOX, Marjory Stoneman Douglas High School shooting in Florida: what we know:

At least 17 people are dead. The 19-year-old suspect is in custody.


Parents wait for news after a shooting at Marjory Stoneman Douglas High School in Parkland, Florida. Joel Auerbach

A shooting at Marjory Stoneman Douglas High School in Parkland, Florida, has left at least 17 people dead. Students and adults are among the victims.

A 19-year-old male suspect, Nikolas Cruz, has been charged with 17 counts of premeditated murder. Cruz, a former student at Stoneman Douglas, took an Uber to the school Wednesday afternoon. He was armed with an AR-15 rifle, law enforcement officials said, which he used to carry out his rampage. He fled the scene on foot, blending in with the rush of students pouring from the building. The massacre unfolded in less than 10 minutes, according to the timeline released by the Broward County Sheriff's office.

"That should not happen in Parkland. It should not happen anywhere in this country," Broward County Public Schools superintendent Robert Runcie said on Wednesday night. "We have got to find a way for this to stop."

The investigation is still in its early stages. Details could change with more information. Here's what we know — and don't.

What we know

- Around 2:30 pm on Wednesday, just before class dismissal, the fire alarm went off, and shooting began. A law enforcement official told told CBS News it was believed the suspect pulled the fire alarm before the shooting rampage.

- At least 17 people were killed in the school shooting. At least 14 others were wounded, with five individuals sustaining life-threatening injuries. Teenagers and adults are among the victims, according to the Broward County Sheriff's Office.

- The victims we know of so far: Jaime Guttenberg, Martin Duque, Alyssa Alhadeff, Aaron Feis, Gina Montalto, Nicholas Dworet, Luke Hoyer, Carmen Schentrup, Meadow Pollack, Joaquin Oliver, Alaina Petty, Cara Loughran, Helena Ramsey, Alex Schachter, Chris Hixon, Scott Beigel, and Peter Wang. The Miami Herald has the full list with photos and more information.

- The lone suspect is 19-year-old Nikolas Cruz, according to the Broward County Sheriff's Office. He was taken into custody off school property about an hour after the shooting, the sheriff said.

- Cruz confessed to the shooting, according to a sheriff's report. He's been charged with 17 counts of premeditated murder.
New Observer, "Trump's Immigration Plan: Two Million Amnesty "Bigger than Obama's", 26 Jan 2018:

The Trump Administration's newly-released "immigration outline" is a "preemptive surrender" which will mean an amnesty for up to two million illegal aliens—a number far bigger than what even was contemplated during the Obama presidency, the Center for Immigration Studies (CIS) has warned.



Writing on the CIS website in an article titled "The Art of the Choke," CIS Executive Director Mark Krikorian said that the enforcement component of the plan "is fine, as far as it goes. There's no E-Verify, but the White House decided months ago not to push that, thinking it would be a bridge too far for Democrats, since it impacts illegals who are already here.

"But the amnesty and chain migration components are fatally flawed. The fact that the amnesty would include a path to citizenship (i.e., the beneficiaries would eventually get green cards like regular immigrants) is fine with me–if you're going to amnesty illegal aliens, just rip off the band-aid and get it over with."

"Instead, the issue is the size of the amnesty, or rather the universe of people who would be amnestied. If–as the White House promised just days ago–the amnesty were confined to those who now actually have DACA work permits (or even those who had them but didn't renew), administering the amnesty would be relatively straightforward."

"All those people are already in the DHS database, and even if they were all re-examined as part of the amnesty process (to weed out the fraudsters that snuck past Obama's eagle-eyed DHS), it could still be done relatively quickly and with minimal disruption of the work of U.S. Citizenship and Immigration Services, the DHS component that deals with green cards, work permits, and the like."

"But going beyond DACA beneficiaries to those who could have applied but didn't is a different thing."

"It's not just a difference in degree, but in kind. A whole new process will have to be set up for the one million additional people who would be expected to apply."

"The other work of USCIS would grind to a halt, delaying other legal immigration applications, as happened when DACA was originally implemented (and remember that Obama's DACA amnesty was smaller than what Trump is proposing)."

"In addition, there would be an opportunity cost, with USCIS unable to pursue many urgently needed administrative reforms."

"What's more, expanding the amnesty beyond DACA beneficiaries is morally dubious."

"The reason they have a compelling case for amnesty before all enforcement measures and in place and legal immigration curbed is that not only did they arrive here as minors but they voluntarily came forward and provided their information to the government."

"Those who chose not to do so should not be granted the same extraordinary act of mercy."
Two sites that deal with these issues as they combine, the largest elephant in the room of liberal and neoliberal hypocrisy: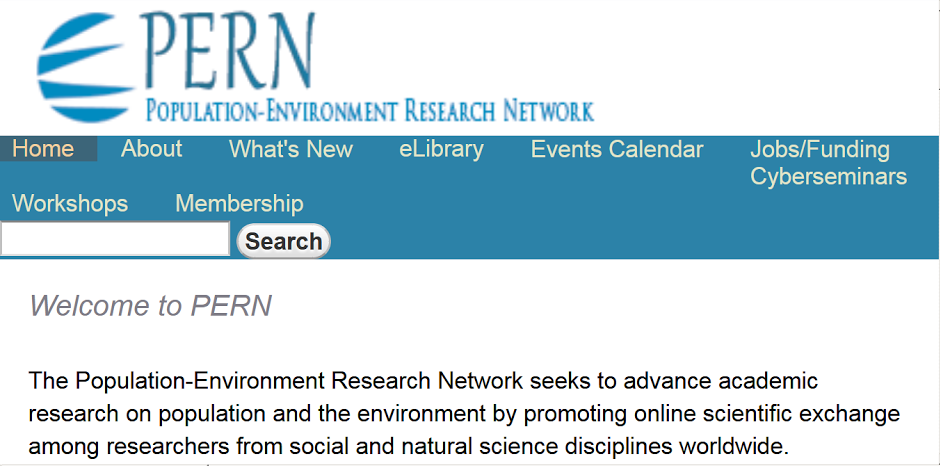 Dear Congressperson,

How would you like to tell your constituents that there was an extra $758,000,000 each year to spend in their district? How could you help direct the spending of $758,000,000 ($758 MILLION!) in your district each year?

According to a study by noted Economist, John Williams, which can be viewed at Carrying Capacity Network [1] which sponsored the Study, U.S. Taxpayers pay out a NET $330 BILLION ANNUALLY (believe it or not) on LEGAL Immigration. That is, LEGAL Immigration costs U.S. tax-payers $330 BILLION AFTER SUBTRACTING ALL TAXES IMMIGRANTS PAY. [And this $330 Billion does NOT include the additional NET amount of Taxes State and Local Taxpayers pay to finance this LEGAL Immigration.]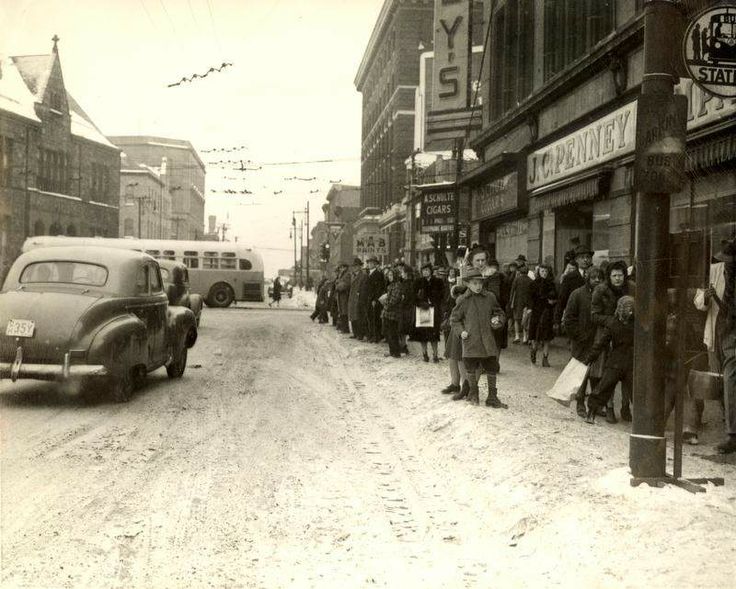 By 1940, Camden was 90 percent White and absolutely thriving.
Let's take the bus to the library for a reading of "Leaves of Grass", maybe Lovecraft, to contemplate what they all died for.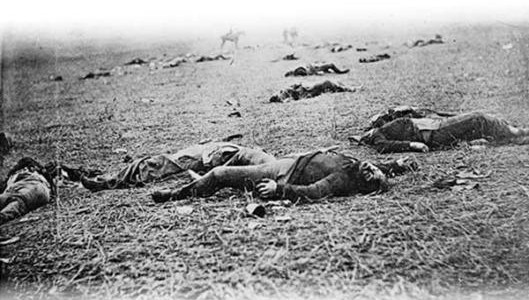 The Leaves of Grass
Keith Alexander once quoted one of the first black mayors of a major American city as predicting that Camden, New Jersey, foreshadowed America's future. That mayor was speaking as a "progressive", of course, predicting bright things, not the irony of his statement.
A Racial Lesson for Western Civilization: Built in 1905 when Camden was 100% White, the Carnegie Library Lays in Ruins in now 96% Non-White Camden

PK Note: Check out the latest Paul Kersey at VDare—thing is, we're supposed to believe this Black Panther black power fantasy.

What becomes of White civilization - western civilization - when White people abandon what their ancestors created?

Inside the roofless Camden branch of

Carnegie Libraries, trees grow among the ruins…

Camden, New Jersey tells us the tragic lesson, where a tree growing inside a long-abandoned library is symbolic of the desolation of western civilization once non-whites inherit what they had no hand in building.

What they are incapable of maintaining.

The roof is gone on the Carnegie Library in now 96% non-white Camden.

In 2018, Camden is nearly 96 percent non-white (49% Hispanic/ 42% black), requiring hundreds of millions of loans, grants, and aid from the taxpayers of New Jersey over the past decades to pay for services, employees, and infrastructure fixes the almost entirely non-white tax-base of the city can't provide.

In 1900, the city was almost 100 percent White, a growing metropolis and a vital contributor to the American economy with an innovative business sector burgeoning. By 1940, Camden was 90 percent White and absolutely thriving.

Camden chapter of

Carnegie Libraries

But as the demographics slowly shifted, and White people abandoned the city, the quality of life regressed to the black (and brown) mean.

What better illustrates the demise of White civilization in Camden then the Camden Free Library Building, built in 1905 when the city was nearly 100 percent White? Andrew Carnegie donated $100,000 for the library, to help provide continued education and a citadel of knowledge to the individual White people who would collectively make Camden on of America's most important industrial cities:

The Library Committee of City Council, on February 24th, adopted a resolution presented by Councilman Charles Ellis, formally accepting Andrew Carnegie's offer of $100,000 for a public library in Camden. On April 28, 1903 the Free Library Trustees recommended the purchase of the Dialogue property, at Broadway and Line Street, 80 x 1600 feet, for the new Carnegie Library. The sum asked was $15,0900 and on November 4, 1903 the property was obtained for that sum.

Carnegie Library, 1914

A competition for the design of the new library was held, with several local architects, including Arthur Truscott, submitting designs. Coming in first place in this contest was the firm of Hale & Morse. Hale and Morse represented the partnership of architects ordinarily not associated with Philadelphia: Herbert D. Hale and Henry G. Morse, both of whom were better known in Boston and New York. Nonetheless, for a period in the early twentieth century the firm established an office in the Drexel Building in Philadelphia, and their projects, reported by the Philadelphia Real Estate Record and Builders Guide included several residential operations.

Camden Free Library Building, built with money donated by Andrew Carnegie, Broadway and Line Street, opened to the public on June 27, 1905. 7,000 books were on the shelves. The cost of the building was about $86,000. Carnegie's donation eventually came to $120,000. It was Carnegie's belief that universities and libraries were the most worthwhile areas to give donations, and he made major donations to over 2500 libraries across the country. The firm of J.E. and A.L Pennock built the two-storied, neoclassical library. It was finished with a pedimented entrance portico on the west façade. When there were no funds left to purchase furniture for the library, Andrew Carnegie donated a supplementary $20,000. The was housed at its original site for eighty-one years. In 1986, the library was set up in a larger building, leaving the original Camden Free Public Library empty. The building was placed on the National Register of Historic Places in October of 1992, and still stands as a symbol of the City of Camden as well as a symbol of the generosity of Andrew Carnegie.

Sadly in the years between 1986 and 2004 the Carnegie Library stood as a symbol of much that was wrong with Camden- physical decay, political inertia, and an indifference to both the heritage of the past and the need to instill a love of books and learning in Camden's children. A few interested parties attempted to get government help in preserving the building, but met with little success.

Walt Whitman at his last residence, in Camden

When the Camden Free Library Building (also known as the Carnegie Library) was built in 1905, Camden was nearly 100 percent White. Designed to provide a sanctuary for conversing with the great White wordsmiths of the past, who in death still had much to tell the living through their tomes, the Carnegie Library was precious gift for posterity. For the benefit of not just maintaining, but advancing White civilization.

Today, in less than four percent White Camden, the building is abandoned, though on the ornate facade the names of great White authors (Chaucer, Irving, and Hawthorne) are inscribed, a visible reminder for the city's almost entirely non-White population of just who the Carnegie Library was built for and whom was expected to help grow the community for centuries to come.

But in the span of a century, Camden went from nearly 100 percent white to, in 2018, almost less than four percent White.

Buildings, especially those built long ago, have a way of speaking for the dead.

Built when White people were not just optimistic about their future (and their posterities), but desirous to advance western civilization, the Carnegie Library in 2018 is derelict and in ruin, a visible reminder of the true theme running through H.P. Lovecraft's horror fiction; the consequences of racial degeneracy, amalgamation, and, worse, the inability of those watching it all unfold to confront the evil.

Reminders of the civilization White people long ago built in Camden are still visible, though the ruin, decay and their degradation is a visible indication of what happens to western civilization in the hands of non-whites.

In now 96% non-white Camden, America's future as White people become a racial minority are on full display.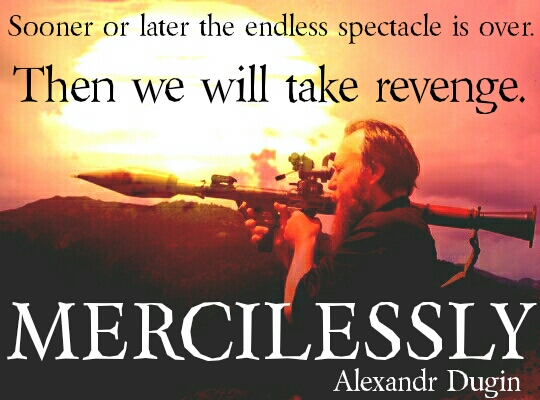 The Russian Federation
is still crying
: "Nobody likes traitors. Apparently, Kurds will stay alone with Turkish armed forces. Neither Damascus nor Moscow will provide any assistance to them. And only Kurdish leaders are responsible for that" - Alexandr Dugin.
It is a good sign that they are, along with their People's Protection Unit (YPJ), putting imperialist Turkey, US, Russia and Israel in a bind.
Having their origin in separation from the Jewy treachery of Soviet Russia, its imperialism, its Muslim Turkish cohorts, in favor of left nationalism in order to wrest national independence for the Kurds, it would be ideal if this Asian backed left nationalism could sheer off the eastern half of Turkey and, along with fellow ethnonationalists from the west, put the squeeze on those rats. The imperial Russian Federation is still crying that the Kurds have rejected them. In causing consternation for the JewSA, Russovitz and Israel's Turkish Friends, they are causing ethnonational consternation for imperial Israel as well.
Now, the Kurds have different facets and we are talking favorably about the ideal form and purpose of their left nationalism, not any assistance or alignment that some of them may have provided for radical Islam - on the contrary, that is just another form of imperialism.
Jerusalem Post, "Turkish and Syrian threats in Afrin put U.S., Russia in a bind, 19 January 2018:

What does it all mean for Israel?


People hold flags of People's Protection Unit (YPJ) as they walk during a protest against Turkish attacks on Afrin, in Hasaka, Syria, January 18, 2018. . (photo credit: RODI SAID / REUTERS)

On Friday, Turkey increased its shelling of the Kurdish-held Afrin enclave in northern Syria. According to the Kurdish People's Protection Units (YPG) up to 70 artillery shells were fired during the night.

While Turkey has threatened to invade the Kurdish area, which it says is being controlled by terrorists aligned with the Kurdistan Workers Party, Syria has threatened to shoot down Turkish warplanes in case of any attack on Syria's territory. The war of words in northern Syria puts the US and Russia in a bind because the US is allied with the Kurds in eastern Syria while Russia has been a close ally of the Syrian regime.

Since mid-January, there have been rumors and threats of a Turkish invasion of Afrin. The area has been controlled by the YPG since the early years of the Syrian civil war. In eastern Syria, the YPG and its affiliated Syrian Democratic Forces (SDF) have been successful at defeating Islamic State. However, in northern Syria, the Kurds have only come to control the thinly populated mountainous area of Afrin.

The autonomous canton is home to around one million people. The area is surrounded by Turkey on two sides and in Syria it borders areas controlled by Syrian rebel groups. The Kurds in this area have remained mostly outside the Syrian conflict because the Syrian rebel groups represent a buffer from most of the heavy fighting.

However, the Kurds here also have a complex relationship with the Syrian regime. They have not opposed Russian military personnel, for instance, who have been spotted in the Afrin area, and the YPG maintains amicable contact with the Russians, who are the Syrian regime's closet ally.

Since the fall of 2016, when Turkey began to intervene in Syria, the YPG has been targeted by the Turks and their Syrian rebel allies. When Turkey and those allies moved into the area between Jarabulus and Kilis in 2016, it was widely seen as an offensive not only against ISIS, but also to make sure the Kurdish forces did not get any closer to the Turkish border to link up Afrin with the areas they control in eastern Syria.

In March 2017, the US, which has been working closely with the SDF and YPG against ISIS, sent vehicles to Manbij to ward off any Turkish attack on its Kurdish partners. This was an important symbol because it showed the US had drawn a clear line around its partner forces and would warn off any attack. The US shot down a Syrian plane in June 2017 that was operating close to the SDF as well.

However, US-led coalition spokesman Ryan Dillon put out a statement on January 16 saying it is not operating in Afrin and the Pentagon told the Turkish news agency Anadolu that it was not involved with the YPG in Afrin. "We don't consider them as part of our defeat ISIS operations," a Pentagon spokesman said. This is a clear message to Turkey that the US would not be involved in any sort of operations if they happened in Afrin.

However, the US has indicated the US will be remaining in eastern Syria for the foreseeable future. Secretary of State Rex Tillerson reiterated this pledge Wednesday. The US has often urged Turkey to keep its focus on fighting ISIS, rather than mission creep that would lead to conflict with the Kurds. Any conflict with the Kurds would inevitably complicate the US mission in eastern Syria, because it would cause the Kurds in the east to want to aid their comrades in Afrin.

Turkey has posited that any operation into Afrin would be with rebel groups and that the operation is carried out "for them," and Turkey is "helping our brothers," according to statements from the Turkish Presidency. However, this poses problems because the Syrian rebels that Turkey wants to work with against Afrin are busy fighting the Syrian regime in Idlib, where they are hardpressed, suffering civilian and military loses.

Nevertheless Turkey's defense minister Nurettin Canikli vowed on January 19 that Ankara would carry out the operation, according to Turkish media. "The threat level against Turkey is increasing by the day. This operation will be carried out and we will combat terrorism." At the same time, the Syrian regime warns that any incursion could bring Syrian air defense into the picture. Syrian Deputy Foreign Minister Daisal Mekdad warned Friday that any attack on Afrin would be an act of "aggression" against Syria.

According to Al-Jazeera, Russia has moved military observers in Afrin "away" from the area, closer to Syrian regime-held territory. Any attack would therefore not harm the Russians who have become a key arbiter of issues in Syria. Russia has hosted the Astana and Sochi talks about the future of Syria, meeting with Turkey, Iran and Syria's governments. In Afrin, Russia is the key player because it has relations with all sides and it has warmed relations with Turkey over the last six months.

However, Russia has remained mum on any potential Turkish operation. It must balance its interests in cultivating relations with Syria, with its support of Damascus and its relations with the Kurds. Wishing to see itself as the broker of peace, Russia would hope that there is not a major Turkish incursion. That means any Turkish action might be limited, as it has been before, and the war of words is intended more to test the waters with the US, Russia and Syria, than lead to a major attack jeopardizing the lives of thousands.

For Israel, what does this mean? A similar scenario will eventually play out near the Golan, without Turkey but with the regime seeking to test the US, Jordan and Israel's resolve with Russia in the background. Afrin therefore matters greatly to the region and what transpires there will tell us about the future of Syria.
The New Observer, "White Race Doesn't Exist" says Rome's top bracket", 16 Jan 2018:

The White race does not exist, and to say it does is "ignorant," the President of the Jewish Community of Rome, Ruth Dureghello has announced on Twitter.

"It's inconceivable that in 2018 one must repeat to ignorant ones that there doesn't exist a white race to defend, 80 years after the promulgation of the racial laws," Dureghello wrote in Italian on her twitter feed.

She was reacting to a remark made by Attilio Fontana, a candidate of the Northern League party for the governorship of the province of Lombardy, earlier this week when he said that the Third World invasion of Europe was going to lead to the extermination of the white race.

Fontana, who is running with support from a center-right alliance, whose backers include former Premier Silvio Berlusconi, made the comments on Sunday on Radio Padania, which is run by the Northern League.

The controlled media in Italy was in uproar over his comment.

He said that being unwilling to "accept all" immigrants "isn't a question of being xenophobic or racist, but a question of being logical or rational.

""We can't [accept them all] because they don't all fit; we must make choices," Fontana said. "We must decide if our ethnicity, if our White race, if our society must continue to exist or if it must be cancelled out, because there are many more of them than us and they are much more determined to occupy this land than we are."

Though Fontana's remarks are completely accurate— given current nonwhite invasion levels and the staggering reproduction rates of nonwhites already present in western Europe, that part of the continent is due to be majority nonwhite by 2040 or 2050 - the controlled media in Italy went into "uproar" over the comment.

Not even Fontana's backtracking satisfied the hysteria. He later claimed it was "a lapse, an error in expression. I meant to say we must all re-organize a different kind of welcome, respecting our history, our society."

Meanwhile, the Northern League's charismatic leader, Matteo Salvini, refused to back down and said that Fontana had rightly raised a worry about an "invasion" by Muslims.

Salvini defended Fontana and said his party in government will "regulate every Islamic presence in the country." "Our culture, society, traditions, way of live are at risk," he said. "An invasion is underway."

The vote for governor is being held on March 4.

* Dureghello's reference to the "80 years after the promulgation of the racial laws" in her tweet is in relation to the racial laws promulgated by the Mussolini in 1938 which sought to keep Italy European, and which excluded Jews from holding position of public office, political parties, trade unions, banks, insurance companies, higher education, and all media in Italy.