Majorityrights News > Category: Demographics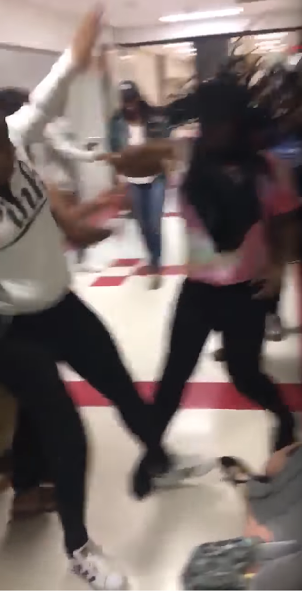 People from outside the United States frequently take a cavalier attitude toward the problem of blacks being imposed upon Whites (and others). They are not able to appreciate that even where you are able to escape temporarily in physical terms, you are still subject to the same rule structures. They are not able to appreciate its one-way reverse discrimination on behalf of a people who you should be able to discriminate against (blacks) for your safety and well being. They get caught up in (((media portrayals))) of your supposed responsibility to compensate for historical discrimination. They tend to add, "well, if you don't like blacks, you can just move to another place in The US." They are ignoring the fact discrimination, freedom of association and movement works one way - on behalf of blacks: absent the capacity to discriminate, i.e. with the anti-freedom from association rule structures of "The Civil Rights Act", its reverse discriminatory provisions of The Consent Decrees and Fair Housing Act will combine with the base bio-power of blacks, their hyper-assertiveness and prolific birthrates to put them everywhere - there is no sufficient White flight. And even where one can physically escape to some White enclave for a while, these right wing and YKW rule-structures and the (((media))) remain looming to leave you no recourse and no peace, ultimately, from the imposition of blacks.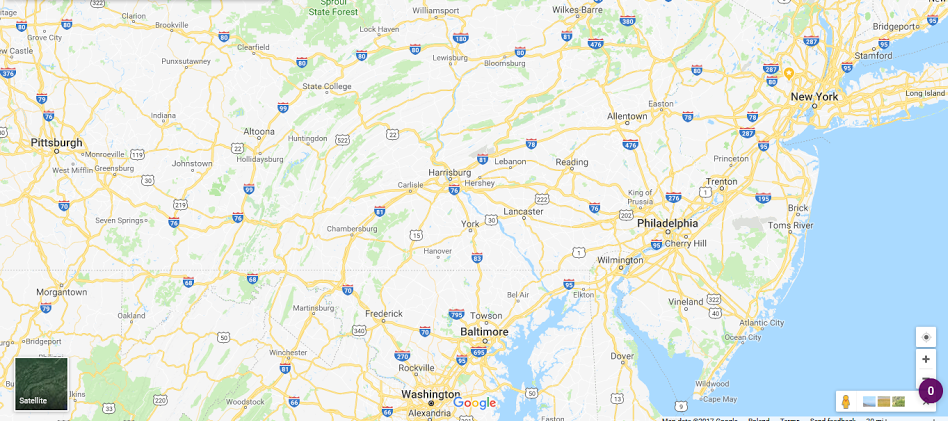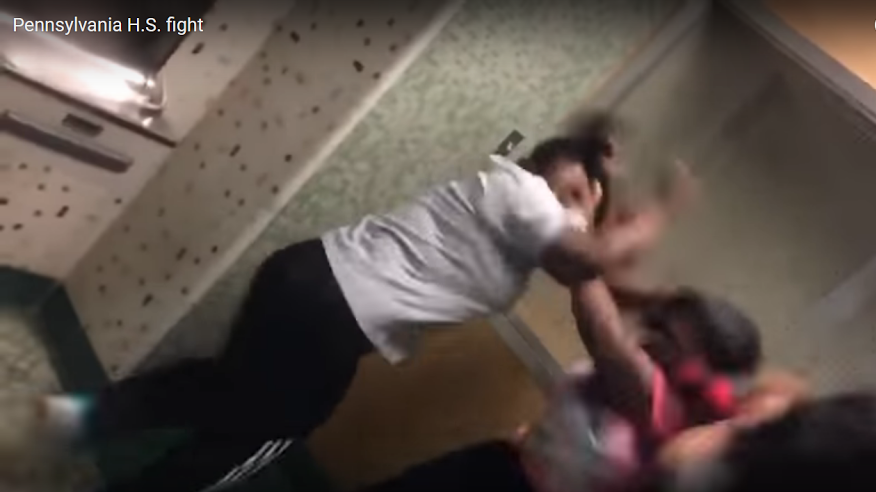 New Observer, "Teachers Flee PA's Nonwhite Schools", 21 Nov 2017:

Around 50 teachers have resigned in the last three months from schools in the Harrisburg, PA, school district, after being forced to flee massed group violence from "students" in the 97 percent nonwhite schools—a portend of what will happen as whites are ethnically cleansed from towns and cities across the country.

According to a report in the Philadelphia CBS Local—which of course ignores the school district's racial make-up—the "teachers in Pennsylvania's capital city are asking for support after a series of violent altercations with students has led to multiple resignations."

Quoting the Harrisburg Education Association President Jody Barksdale, the report says that at least 45 teachers have resigned since July and October, and "more have resigned since then."

Speaking at a school board meeting on Monday evening this week, first-grade teacher Amanda Sheaffer said she "had been hit and kicked by her students."

According to the 2010 Census—which is already nearly seven years old—Harrisburg's white population had dwindled to 30.65 percent, with blacks making up 52.4 percent, Hispanics 18 percent, and others the rest.

However, the school demographic is far more revealing about the ethnic cleansing taking place in that state's capital.

According to the official "Harrisburg School District, 2012 – 2013 District Profile" (which is also four years old), there are a total of 6,311 students at Elementary, Secondary, and High School level in that district.

The breakdown by "Race/Ethnicity," the statistics continue, are as follows:

"African American 64.09%

"Hispanic 26.27%

"Caucasian 3.45%

"Asian 5.36%

"Multi-Racial/Other 0.78%

"American Indian 0.05%"

Even given that "Caucasian" could mean (such as North African, or Arab—or white), it is thus fair to assume that the actual white element of the school population is around three percent.

The official statistics reveal further that there are students from 23 countries enrolled in the district's schools, and that they speak "over 18" languages.

Significantly, the official statistics reveal that the "Adequate Yearly Progress" (AYP—a measurement defined by the United States federal No Child Left Behind Act that allows the U.S. Department of Education to determine how every public school and school district in the country is performing academically) of the Harrisburg school district is sub-standard.

According to the official "Assessment Data: District 2011-12 AYP Status," report, overall the Harrisburg School district has an AYP status of 35 percent in mathematics, 34 percent in reading, 23 percent in science, and 41 percent in writing.

Finally, the official statistics reveal that 57 percent of all the employees in the Harrisburg School District are "Caucasian," 36 percent are "African American," 5 percent are Hispanic, and one percent are Asian and "Multiracial/Other."

The collapse of Harrisburg School District—a decline mirrored in other cities across America after whites had been ethnically cleansed out of those regions—is the latest clear indication of what will happen unless the displacement of white people is not only halted, but reversed.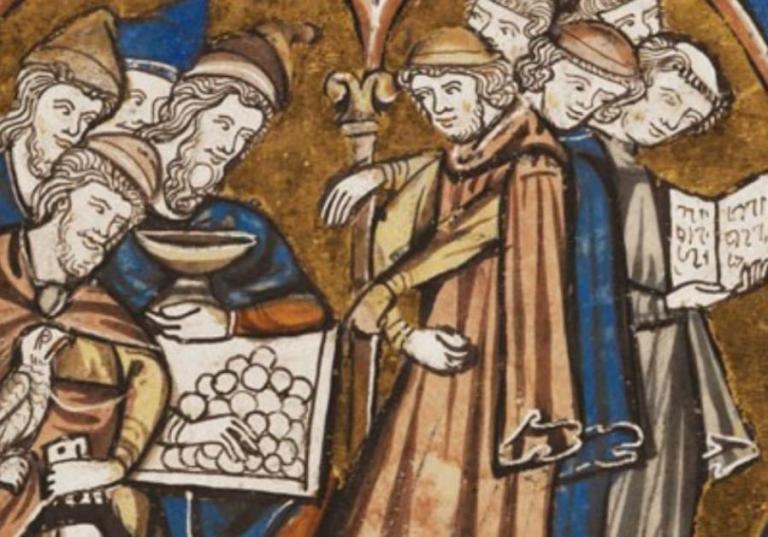 Story of Argobad
contextualizes the case brought against Jez Turner
First, some background on the Jez Turner case -
Europa, "BRITAIN'S VIGILANTE POLICE", 11 Oct 2017:

by Mike Walsh

Britain's most popular ethno-nationalists, supporters and members of the public, face a David and Goliath battle to protest a state-funded race-police force. Contrary to all legal precedents the Shomrim Security Group, with eighty guards, now patrols North London boroughs.

Shockingly, these armed and uniformed Jewish storm-troopers, are said to be the only 'private army on British soil' The patrolling race-police wear state-provided uniforms and cruise the streets in £15,000 patrol cars.

Ostensibly, the purpose of these menacing uniformed Jews, recruited from the Hasidic Jewish community in London, is to police boroughs and to act against what they describe as 'hate crimes'. Such would include criticism of Jewish or Israeli influence. Jewish and Asian groups are trained to make arrests and detain suspects until conventional police arrive.

It is well to reflect how news of a similar ethnic-European police force being sponsored would be greeted. Imagine for a moment, 80 British nationalists, concerned at the number of hate crimes perpetrated by non-Europeans on indigenous Britons, being given special status by the London police.

Shomrim, special Jewish police specifically looking after their community.

The self-appointed nationalist volunteers are trained, equipped and provided with liveried police cars by Britain's largest police force. Patrolling the streets of London this private force, not covered by authority or law, are tasked with identifying the perpetrators of anti-White hate criminals. Merely the suggestion would be considered preposterous. Is Britain the only country that sponsors a race-group private police force?

Jez Turner says: "It's utter disbelief that the Jews of Stamford Hill have set up their own police force which enforces their own Talmudic law on the streets of a White British city."

An anti-vigilante protest group, supported by members of the public, took their protest to the streets.Holding banners reading 'police impersonation is a crime' and surrounded by a large police escort, the group of 50 concerned residents gathered at Lea Bridge Roundabout. Speeches were made by the National Front's Tony Martin and the party's former organiser Martin Webster.

The massive police operation investigating this demonstration has been given the name Operation Saurus (reptile). Police officers openly admitted that it was carried out at the order of the far-left Jewish Community Security Trust (CST).

Mr Turner says, "All politicians are nothing but a bunch of puppets dancing to a Jewish tune, and the ruling regimes in the West for the last 100 years have danced to the same tune. Let's free England from Jewish control."

Britain's Crown Prosecution Service (CPS) is set to prosecute the founder of the London Forum debating society for alleged anti-Semitism after a Jewish group mounted an unprecedented challenge to their original decision not to prosecute.

The CPS case is likely to collapse as it is based on Article 17; European Human Rights Convention that says protection is not extended to 'those who would destroy that right'. It is unlikely that the organiser of an ad hoc debating society could be guilty of such a wacky bizarre allegation.

Why worry, lawyers will get richer, media will be enriched by anti-White propaganda, the political elite seen as tonguing the right backsides; the taxpayer pays for the repellent anti-White Carnival of Clowns.

When asked his reaction to the CPS decision to retreat under Jewish pressure, Jez Turner smiled and said: "Looks like I may be going away for a while, a free vacation at Her Majesty's pleasure. But whatever happens, I'll have a show trial first. And I'll make sure that I give them a show and go down fighting!"

The mask of liberal democracy is slipping away. As anger rises over mass immigration to the West, so the authorities will be resorting to ever more desperate methods to stifle dissent. The greatest consciousness-raising resource of the last twenty years may be lost to us.
Independent, "Crown Prosecution Service to review decision not to prosecute prolific anti-Semite", 8 Feb 2017:

Jez Turner's case re-examined after 13-month campaign against him.

Crown Prosecution Service has agreed to review decision not to prosecute far-right activist known for making vitrolic speeches against the "Jewish world order".

Jeremy Bedford-Turner's case will be re-examined following a 13-month campaign.

In a July 2015 speech to an "anti-Shorim" rally on Whitehall, Jeremy Bedford-Turner said "all politicians are nothing but a bunch of puppets dancing to a Jewish tune, and the ruling regimes in the West for the last one hundred years have danced to the same tune."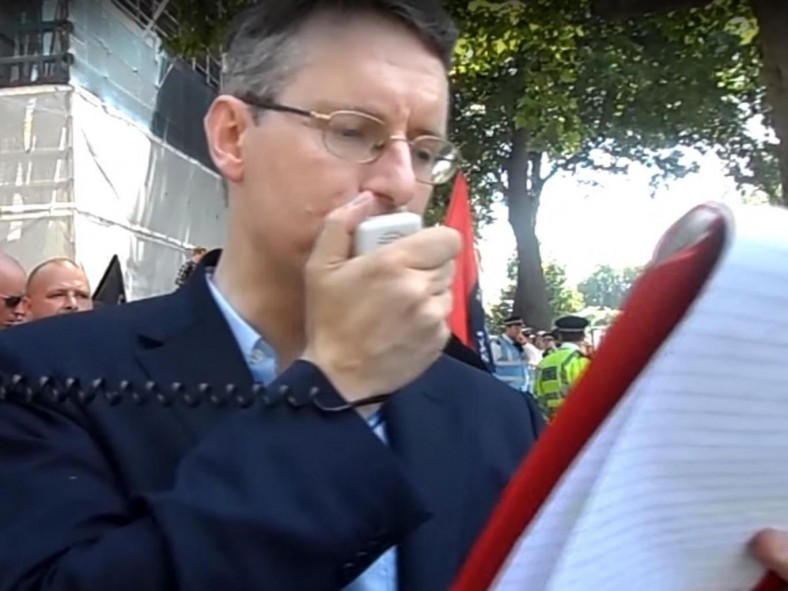 Jez Turner addresses small protest outside Whitehall
July 2015
"Agobard of Lyon and The Origins of the Hostile Elite"

Andrew Joyce, Ph.D., Occidental Observer, 2 Nov 2017:

As part of the introduction to my forthcoming volume of essays, Talmud and Taboo, I've included an overview of key developments in the historical relationship between Jews and Europeans. During the course of this overview I emphasize the historical suppression of European responses to Jewish group behavior, an important and perennial aspect of Jewish-European interactions. This suppression/taboo, as a thing in itself, tends to be less explored and understood when compared to the attention devoted to more obvious manifestations of Jewish influence (e.g. assertive action in influencing immigration control), but consideration of it is crucial to a complete understanding of Jews as a hostile elite. A working theoretical definition of what is meant by "Jews as a hostile elite" is of course also necessary, and is taken here as the implication not only that Jews have historically been opposed/hostile to the interests of the European masses, but also that Jews have had direct access to political power, or significant levels of influence over European elites in possession of it. While writing the introduction to Talmud and Taboo I was primarily concerned with the origins of the Jewish acquisition of this power or influence in Europe, the mode of its expression, and its evolution over the course of centuries. Due to restrictions of space in the introduction to Talmud and Taboo, I want to take the opportunity here to expand on one such example.

To date, our best understanding of modern Jewish political strategies in the context of the "taboo" can be found in Chapter 6 of Kevin MacDonald's Separation and Its Discontent: Toward an Evolutionary Theory of Anti-Semitism, titled "Jewish Strategies for Combatting Anti-Semitism." One section deals with "Political Strategies for Minimizing Anti-Semitism." MacDonald notes that Jews have been flexible strategizers in the political arena, buttressed by an IQ substantially above the Caucasian mean, and argues that the foundations for Jewish influence are wealth, education, and social status.[1] Today, Jews apply this influence in order to stifle negative discussion of their group, and at times to stifle any discussion of Jews at all. MacDonald points out that this is normally done via extensive communal support for "self-defense committees," which are a feature of every Diaspora population. These committees invariably lobby governments, utilize and influence legal systems, produce pro-Jewish and pro-multicultural propaganda, and fund pro-Jewish candidates or initiatives. Another of their vital functions has been to monitor and expose "anti-Semites," and to use legal systems in order to exact individual punishments, thereby making an example of individuals and thereby imposing a deterrent atmosphere on the rest of the population.

It almost goes without saying that in the modern era Jews have been very successful in making anti-Semitism a disreputable and unsavory enterprise. Perhaps more than any other shaming device, accusations of anti-Semitism can be socially and professionally devastating. Academic studies which argue that anti-Semitism has a rational and understandable basis, such as MacDonald's work, are monitored and excluded from scholarly discourse in an unceasing effort to maintain Jewish control over narratives concerning their group and deflecting antagonism to it. A foundational idea underpinning the creation of this most modern taboo is that anti-Semitism is a personal flaw indicative or psychiatric disorder and a social aberration, epitomized by the writing of the Frankfurt School of Social Research. Despite achieving an almost monolithic position in the public mind of most European populations, it is particularly noteworthy that such conceptualizations of anti-Semitism as an irrational and inexplicable form of psychosocial illness are extremely recent, having been developed only in the last sixty years by a cast of Jewish intellectuals—particularly those at the nexus of psychoanalysis and the Frankfurt School.

This reframing of European understandings of anti-Semitism has been due not only to Jewish influence in academia, the media, and the development of social policy, but also to a general ignorance among Europeans of the historical experiences of their ancestors. Europeans cannot come to terms with the issue of Jewish influence purely by confronting its contemporary manifestations – they must engage with the experiences of their forebears, and understand how and why they viewed Jews as a hostile elite.

All of these considerations led to me to one question: when and how did this "hostile elite" begin? Although Jewish influence was noted during the life of the Roman Empire, I excluded this period from my deliberations for a number of reasons. The first was that I wanted a close contextual proximity to present conditions; in other words, as a bare minimum I felt it necessary that I should find an early example of Jewish influence that still mirrored enough features of the modern experience to be broadly valid in comparison. Despite a proliferation of expatriate communities, during the Roman Empire, or at least until the sack of Jerusalem by Titus in AD 70, Jews could be considered as predominantly a national people rather than a Diaspora. It could thus be argued that relations between the Roman Empire and Jewish populations could on some level be understood within the framework of traditional diplomacy and power relations.

It was only after Rome's demolition of the Second Jewish Commonwealth in the first century that the Exilic period ushered in significantly novel forms of Jewish political activity. These political activities also became uniform, with Amichai Cohen and Stuart Cohen noting of the new Diaspora: "Notwithstanding variations dictated by vast differences of location and situation, all Jewish communities developed and refined a remarkably similar set of broad [political] strategies."[2] The second reason is related to the first in the sense that this set of Jewish political strategies had to be present in a broad geographical area of Europe. This breadth of geographical dispersion, and the subsequent extension of Jewish interactions with European populations, only occurred after the fall of the Roman Empire. A third and final reason for omitting the period of the Roman Empire was that my precondition of close contextual proximity required that the nation states of today, at least in their prototypical form, should be broadly recognizable. Finally, the Jews of Visigothic Spain, although wealthy, powerful, and incredibly hostile, have been discounted due to their failure to establish a relationship with Visigothic elites. This failure most notably resulted in the Jews providing assistance to a replacement elite — Muslim invaders.[3]

The set of "broad political strategies" referred to above requires further elaboration. Lacking a state, and insistent on remaining apart from their host nations, Diaspora Jewish populations developed an indirect and at times highly abstract style of politics in order to advance their interests. In Jewish sources it became known as shtadtlanut ("intercession" or "petitioning"), and represented a personal and highly involved form of diplomacy or statecraft that, in the words of the Cohens, "prioritized persuasion."[4] In the modern era we are familiar with such shtadlans as the Anti-Defamation League, and AIPAC. These bodies claim to represent all Jews, and the interests of all Jews, and do so when interacting with, interceding with, or "persuading" host nation governments or other arms of the White elite. However, the shtadlan as a large formal body or committee is a relatively modern development, and was a necessary response to the end of absolute monarchy at the beginning of the nineteenth century (and the corresponding rise of parliamentary democracy and the modern state). Prior to c.1815, Jews often pursued their interests via a small number of very wealthy and "persuasive" individual shtadlans who would form personal relationships with a king, prince, or other powerful members of the European elite. This was most pronounced during the Early Modern period when Hofjuden, or Court Jews, negotiated privileges and protections for Jews with European monarchs. An excellent example is that of Daniel Itzig (1723–1799), the Court Jew of Kings Frederick II the Great and Frederick William II of Prussia, who used his wealth and influence to persuade these monarchs to abolish many restrictions on Prussian Jews and grant them a succession of privileges. Put simply, the concentration of power in individuals meant that Jewish interests could also be negotiated by individuals.

However, although we may still see echoes of the old shtadlans in individuals like George Soros or Sheldon Adelson, the dispersal of political power following the collapse of the absolute monarchies required a greater number of Jewish "persuaders," thus necessitating the development of the modern Jewish "diplomatic" organization. Of course, the majority of these modern bodies vigorously deny their "diplomatic" or political function, preferring to style themselves as "self-defense" bodies or similar abstractions. Writing on the subject of shtadtlanut Samuel Freedman has argued that Jews have "become wedded to a "crisis model" in community-building, in which either Holocaust commemoration or opposition to anti-Semitism are the raison d'etre for the largest communal organizations, from the Simon Wiesenthal Center to the American Jewish Committee." This masking of deeper political interests should be seen as combining deception (of Europeans) and self-deception (among some Jews) in the broader Jewish strategy, or at least as a device designed to boost the recruitment of "persuaders." Jews (at least those not consciously engaged in deception) and Europeans are thus led to believe that such bodies are necessary to defend and protect a vulnerable community in crisis, when in fact their primary function is to advance the interests of an extremely wealthy, culturally invulnerable, and politically powerful community — a hostile elite.

Story of Argobad

contextualizes the case brought against Jez Turner

In searching for the origins of the hostile elite I was therefore looking for the earliest possible example of a Diaspora Jewish community in which shtadtlanut was in evidence — the obtaining of privileges and protections from a European elite, contrary to the interests of the masses of a given European population. Although I would very much welcome further suggestions from readers, the earliest convincing case that I have come upon concerns that of the Carolingian dynasty during the lifetime of Archbishop Agobard (c. 779–840).[5] Agobard was a Spanish-born priest and archbishop of Lyon during the Carolingian Renaissance. A fearless controversialist, Agobard gained fame and notoriety during his lifetime — and a place in posterity — by expressing his opposition to Jewish political influence in the Frankish kingdom. Agobard's Spanish origins are important. Bernard Bachrach notes that Agobard would have been very much aware of the scale and impact of Jewish influence, writing that "Agobard was born and raised in the Spanish March and Septimania where the Jews were extremely powerful. … He was aware of the power that the Jews of the Narbonnaise had exercised for centuries."[6]
Poland is correct to denounce Richard Spencer in his neo-Molotov-Ribbentrop larp.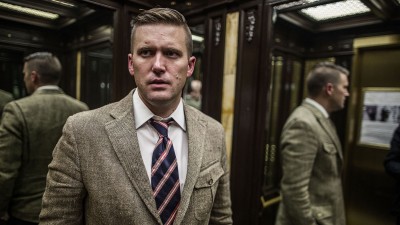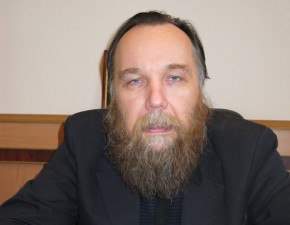 While the Polish government is not perfectly articulate of its reasons to denounce Richard Spencer for his advocacy of a counter productive world view, they are not far off the mark and not wrong to reject him either.
Typical of American right wingers, Spencer is nursing a neo-Germanophilic world view, overly sympathetic to the German imperialism of the world wars (and antagonistic to Great Britain's 'interference'), with a new twist that would larp and valence a re-empowered German / Russian axis - i.e., a newly got up Molotov-Ribbentrop agreement for an "imperium", i.e., imperialism that would run rough shod over the interests of many necessary allies - Hungary rejected him for the same reason Poland rejects him for the same reason Britain rejected him for the same reason Japan would reject him (for the same reason all of Asia would reject him for the same reason Zionism embraces him, for the quid pro quo reasoning that comprador wielding right wing enterprises embrace him) etc. - while his larped empire (Lisbon to Vladivastok) would be governed by whom? Apparently he would depend heavily on working with Jewish interests to facilitate (maneuver) his Russo-Germanic grand civic Euro larp, in Duginesque delusion of grandeur - a delusion coddled by ((())).
News Week, "Richard Spencer Is Too Racist for Poland's Right-Wing Government", 27 Oct 2017:

Poland's right-wing government doesn't want white supremacist Richard Spencer to visit the Eastern European country, calling him a "threat" to democracy.

Spencer was scheduled to speak at a conference organized by Poland's far right to celebrate Polish Independence Day on November 11, but the country's Foreign Ministry condemned the alt-right leader, whose condemnation of diversity has found support among neo-Nazis, whose ideological predecessors invaded Poland and killed millions during World War II.

"As a country which was one of the biggest victims of Nazism, we believe that the ideas promoted by Mr. Spencer and his followers could pose a threat to all those who hold dear the values of human rights and democracy," the Polish Foreign Ministry said in a statement, adding that Spencer's views are in conflict with Poland's legal order.
Poland is not beyond criticism in its brand and particular expressions of nationalism, but Richard Spencer is highly dubious in his imperial larp; and the Poles are correct to denounce Spencer and like apologists for the imperialist aspirations of Nazi Germany and the casualties it left in the wake of its aspired imperialism, relevantly in this case, the Poland that came back not as "a gift of Woodrow Wilson", but through the endurance and perseverance of Polish nationalism through 123 years in exile during the tri-partition; and then again through 50 years in exile during the Nazi and Soviet regimes.
"The first time I saw 'It's a Wonderful Life', I had tremendous respect for George Bailey, who was the main character."
When considering that the population of North Korea has virtually the same genetics as South Korea (demographic "twins" - not all that different from Japan, either) an interesting case study is presented for the influences of social construction, as the contrast of North Korean and South Korean society are vast despite indiscernible genetic differences. Nevertheless, let us not lose site of the obviously important evidence and factors of biological determinism either: the high i.q. of North Korea (like the south) can account for their capability to rapidly develop full nuclear capacity on their own.
DT, "North Korea shows Guam attack in new video as it warns of 'merciless revenge' against US over drills", 22 Aug 2017:

North Korea has unveiled a propaganda video of its threat to fire missiles near the US territory of Guam as it threatened the US with "merciless revenge" for ignoring Pyongyang's warnings over annual military drills with South Korea.

Displaying images of Donald Trump staring at a cemetery filled with crosses and Vice-President Mike Pence enveloped by flames, the nearly 4 minute video showed the island of Guam being targeted by intermediate-range ballistic missiles.

"Americans should live with their eyes and ears wide open. They will be tormented day and night by the Hwasong-12 rockets without knowing when they will be launched," the caption reads, according to Yonhap. "They will be in jitters."

"(We) just wish US policymakers should seriously think twice ahead of an obvious outcome (of a war)," another caption says, showing a photo of US Defence Secretary James Mattis. "Time is not on the US side."

With the exercises continuing on Tuesday, North Korea upped its rhetoric, saying it would be a misjudgment for the US to think that Pyongyang would "sit comfortably without doing anything," the state-run Korean Central News Agency said, citing an unidentified military spokesman.

The ongoing drills and visits of US military officials to South Korea create the circumstances for a "mock war" on the Korean peninsula, KCNA said.

The comments represent a more belligerent tone after a war of words between the US and North Korea appeared to have subsided.

Mr Trump praised North Korean leader Kim Jong-un last week for waiting to launch missiles over Japan into waters near Guam, after previously warning of "fire and fury" if he continued to threaten the American homeland.

Tensions increased in July after North Korea conducted two intercontinental ballistic missile tests. Mr Trump has said military force is an option to prevent Mr Kim from gaining an ICBM that could deliver a nuclear weapon to the US.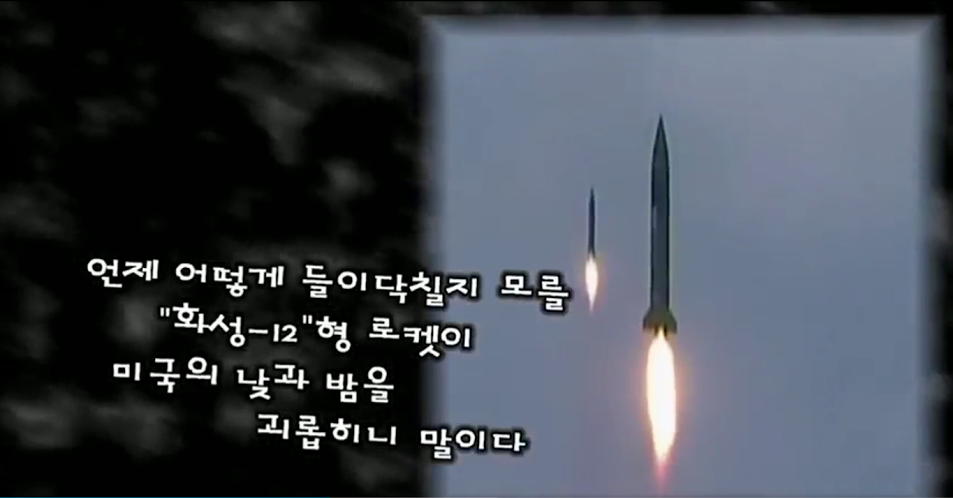 Missile launch shown in new North Korean propaganda video, which threatens the US generally and Guam specifically.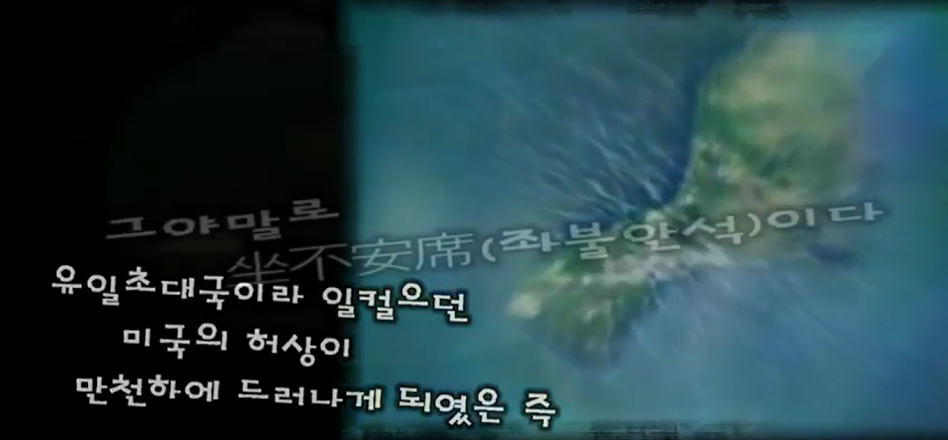 North Korea targets Guam in propaganda video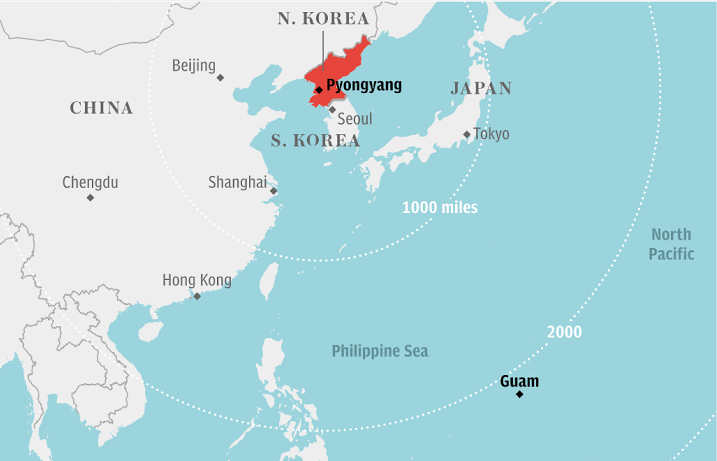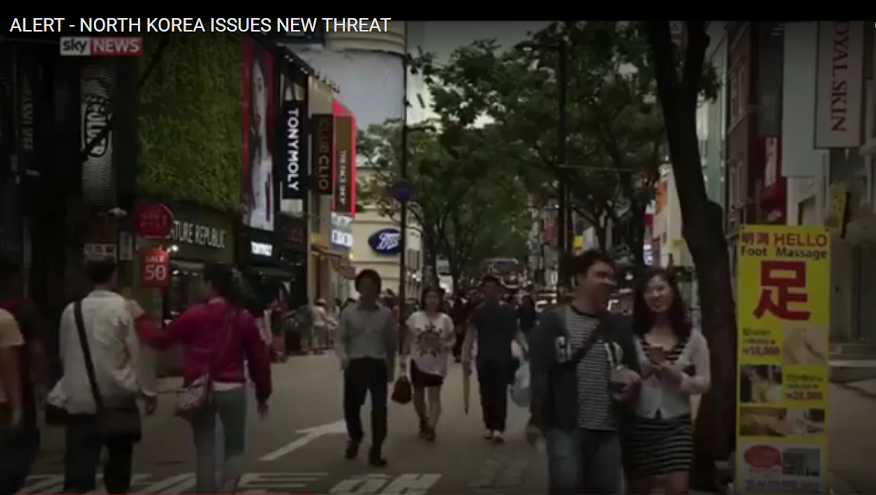 Unperturbed street scene in Seoul, South Korea.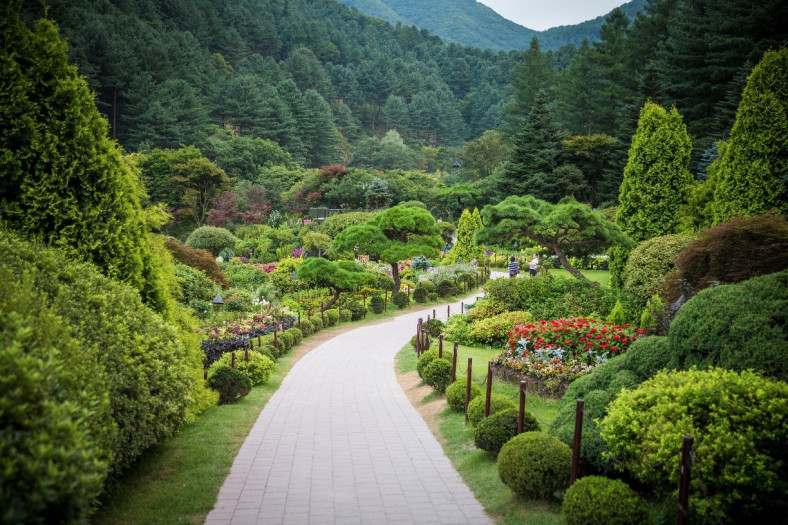 "Garden of Morning Calm", South Korea.
Mark Collett on the Jewish role in the refugee crisis.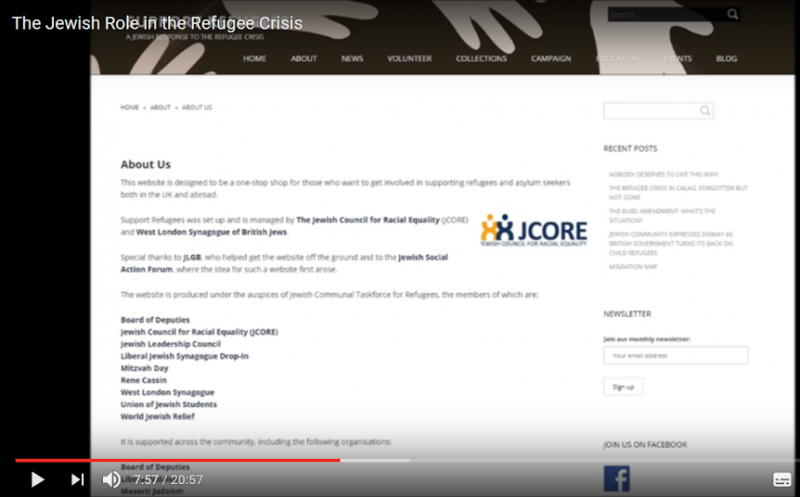 Related Story - J CORE: It's All Worse, More Organized & More Them Than Even You Think.

Related article: A Bridge Too Near
Blacks aren't natural allies of Asians and neither are Jews, with their propensity to impose Abrahamism, its liberalism, Christian submissionaries and Muslim compradors over Asians

Salon, "Donald Trump's Justice Department is fighting affirmative action for hurting white people", 2 August 2017:

Attorney General Sessions is furthering an anti-civil rights agenda by investigating affirmative action.
I'm going to begin with an unusual order in approaching this article and surrounding discussion - viz., I will begin by looking at some comments on the matter because they throw light on how the YKW are misleading and manipulating people with a concept of "the left" - not letting it be properly understood as discriminatory social unionization and coalitions thereof, but rather having it oxymoronically accepted as liberalism for all but those unionizations circumscribed and actively represented inasmuch as they are good for YKW interests - themselves stealthily behind the scenes of the unionizations, markedly of the black interests that they have represented - viz., especially as it serves to rupture the effective patterns of their perceived enemies: would-be unionized White and Asian power.
Until recently, around 2008 with the subprime mortgage crisis; and the re-branding of (((Frank Meyer's paleoconservatism))) as the "Alt-Right", the YKW had not been so ardent nor effective in getting the public to argue that THE Left was the great problem of our times.
But looking at the essence of "the left" as the YKW have permitted it to be spoken of in the public domain, what we've had is Jewish led coalitions, internationally, of Jewish interests and crony capitalist interests; and domestically, in The U.S., primarily Jewish led coalitions of Africans, sundry Mulattoes, where convenient, gays, lesbians and feminists where they might perceive a common axe to grind against White men ...at the same time these Jewish led coalitions have not been organized for sympathy or fairness to Asians interests either.
After this point, 2008, when the YKW and complicit right-wing sell outs had presided over the boom bust cycle to where they stood firmly atop, they no longer had any use for advocating left coalitions of unions against the power - because the YKW had crossed the intersection, they had become the predominant organized power. Suddenly, "the left" became the pervasive enemy. ...and in the background, only one social unionization was tolerated by them - though not called "the left" - it was, of course, the union of Jews; and it became more brazenly right wing and supremacist with regard to other peoples, seeking only to cooperate with their right wing sell outs against those who might collectively organize as leftist coalitions against their elitism, supremacism and imperialism.
Thus, Gavin Chan has been maneuvered by Jewish journalese, a disingenuous framing of discourse, into talking in terms of "THE left" being antagonistic to his interests, without recognizing that this is neither a White Left, nor an Asian Left, but Jewish organized black and other PC left that has been used to attack those who most threaten the YKW - viz. Whites and Asians - as they threaten, especially in coalition, the only social unionization that the YKW want to remain effective - their own.
Gavin Chan · Dallas, Texas
Affirmative action is in fact the biggest middle finger to Asians. But the left leaves this detail out in most affirmative action discussions because Asians don't fit into the leftist racial narrative.

Affirmative action in place to pay historical reparations, sure, but why at the expense of Asians? It's absolute bs.

It's time to end this super racist policy.
Gavin, they've given you the middle finger indeed with unions of blacks et. al, represented against you. But, where Elizabeth says..
Elizabeth Rodriguez · Ledyard, Connecticut
Sorry, but I don't think Trump and Sessions are doing this to fight for Asian rights.
...that is true, they are not. They are doing this as a part of disingenuous quid pro-quo between Jews and complicit White right/alt-right wingers. I.e., they are not doing this for a White Left nor an Asian Left, but for a system controlled by (((the invisible hand))) in cooperation with whomever will take their deals, take their side and share their enemies where they might have the nerve to organize against their supramacism and imperialism.
The proper response is to recognize that a repeal of the Consent Decrees of the 1964 Civil Right Act would help alleviate some of the pressure of active enforcement of reverse discrimination, but it does not go far enough, it is not the White and Asian unionization and necessary coalition thereof - which would constitute, in the case of America, ethno-nationalisms in diaspora.
When you criticize "the racism" of affirmative action you are, in effect, criticizing group genetic unionization, the capacity for accountability thereof and thus to discriminate necessarily in group interests - that is not necessarily the same as being unfair and impervious - and leaves us only the fall-out of a civic nation, its muddles and deleterious demographic mixing - which will be horrifically unjust and destructive to systems- a destruction imposed by cultural Marxism these last 70 years, which operates irrespective of objectivist rules such as civil rights, by whatever stealthy social organization that remains effective behind the scenes, largely YKW.
Let's focus more on the Salon article(s) now:
Some background: The Consent Decrees are effectively a scheme devised for U.S. Courts to stipulate and oversee enforcement of various concrete measures that must be taken over time to implement reverse discrimination, for all practical purposes, against White people (it eventually worked against Asians as well).
At first blush it appears to be simply good that this reverse discrimination of affirmative action might be overturned - and it really is good to an extent: at least it would repeal oversight of strict and punitive enforcement of (((Red Leftism))) and its defacto imposition of Mulatto supremacism over Whites (and Asians, Mestizos and Amerindians). It would curb the imposed liberalization of White (and Asian) boundaries in force since court decisions and consent decrees of the 50's and 60's; and make way for a return to a more generally liberal direction of civil individual rights, on the basis of civic nationalism - that, however, is always disingenuous. Who believes that the system is "objectively" backed?. What is the demographic make-up of this civic nation, where is it headed and which people have the invisible hand that is pulling the socially orchestrating strings that are not acknowledged?
Now that the demographic situation is muddled among the masses and unionized resistance appears near futile as it has been conflated for years with civic liberalism, Jewish interests are entrenched on top with the help of right wing sell outs they've bought off. They are now consistent in opposing "the left" - viz., unionized groups of people which might otherwise hold them to account. What they offer instead is civic nationalism and the mechanism of civil rights with no account to systemic backing other than the invisible hand that they, the YKW, and to some extent complicit right wing sell outs, control.
The initial financial boosters of the Trump administration, the people who made Trump's presidency possible, are Robert Mercer and his daughter Rebekah. They fall into the complicit with Jews category, at best, they work things out with Jews. Witness their having put Judeo-Christian Steve Bannon (who believes "the dark frorces of the far east are the greatest threat to Western civilization) in charge of the Trump campaign as a condition of their backing. Nevertheless, Robert has long been an opponent of the 1964 Civil Rights Act; and Sessions has obviously been tasked to set about deconstructing the 1964 Civil Rights Act; he was installed along with Bannon into the Trump administration apparently in large part with that aim.
Rebekah and her father Robert Mercer

NPR, 22 March 2017: "Jane Mayer - Dark Money: The Hidden History of the Billionaires Behind the Rise of the Radical Right."

Jane Mayer writes in the New Yorker about Robert Mercer and his daughter, Rebekah Mercer, who have poured millions of dollars into Breitbart News, and who pushed to have Bannon run Trump's campaign. Robert and daughter Rebekah's dark money is behind Bannon, Sessions,.. they were behind Flynn as well, would have been for Cruz, Bolton, almost anything but the Clintons.
Robert Mercer's Opinions on 1964 Civil Rights Act:

According to a March 2017 New Yorker article by investigative journalist Jane Mayer, David Magerman, a former Renaissance employee, said that Mercer called the Civil Rights Act of 1964, the landmark federal statute arising from the civil rights movement of the 1960s, a "major mistake." According to Magerman, Mercer said that African Americans were economically better off before the civil rights movement, that white racists no longer existed in the United States and that the only racists remaining were African American. Mercer vigorously denies being a white supremacist.
It remains true that White people, including 'lower class White people" NEVER needed such black unions having their interests imposed upon them, as they were imposed by Jewish legalists, right wing sell outs and liberal stooges.
Thus, a repeal of the Consent Decrees could relieve Whites some - but only after untold damage has already been done to human biological systems and the demographic situation is hideously muddled and swamped - leaving the only one apparent way out in systemic support - through dealing with the YKW: an option that right wing sell outs and the Alternative Right have already exercised.
While they may have some problems with blacks that they may not want to own up to, but would rather look upon as the unfairness of affirmative action according to pure objectivist criteria and civic nationalism, none of these people behind and in the Trump administration have any great affection for Asians either. None of these people are anti-Semitic. The circumstance has all the hallmarks of a continued program of collaboration of elite and Zionist Jewry and right wing sell-out Whites: i.e., now that these folks are on top of the seven power niches, who needs left coalitions, unions of people discriminating in their interests? Especially not against Jewish supremaicism and elitist right wing interests.
The YKW, you see, are the only systemic union allowed in the end, by the cause of Red Leftism. Ever since around 2008 "the left" has been popularized as the great villain by the YKW in power - largely by means of the popularization of the (((paleoconservative underpinned))) Alternative Right.
But, in a word, the liberalism that they offer - even if they would repeal the Consent Decrees (which they will probably not succeed in implementing to any great effect for White interests free of Jewish instigation of pan mixia) - does not go nearly far enough: Systemic White interests need to be unionized such as to afford discriminatory accountability in the interests of our social capital - that is what is called an ethno-nation - and it must exclude the YKW from any pretense that they are White as well. Jews being considered "White" and a part of "Western Civilization" is obviously a key to the Session's deal that they are floating to repeal the Consent Decrees. Jews cannot be trusted as part of our interest group for their manichean cunning and inevitable destruction to our people, any more than blacks can be a part of our people for their genetic distance and inevitably destructive biopower where it is allowed cohabitation and mixing.
The undoing of the Consent Decrees would be the theoretical ending of a Jewish led implementation of imposed black unionization and extortion against us all.
What we mean by unionization here is what we mean by ethno-nation on the broad scale and genetic interest groups on the subsidiary level - in our exclusionary interests.
The problem arises then with he fact that you still have to live in the world with other people as cooperatively as possible. Drawing upon friend enemy distinctions, most sane people would say Jews and blacks should be first to be most perfectly excluded; as people coordinated with at best, but not cooperated with in expectation of reciprocal good will.
Our best hope is in cooperating with coalitions of Asians, Amerindians and Mestizos against blacks and YKW.
Asian - Mestizo - White interaction is nevertheless, problematic and nobody wants to be naive - but if there is some way to coordinate our unions as a coalition against Jewish and other right wing supremaicsm, and Muslims and against black biopower, then we probably have the best possible coalition.
Of course the trick is how to manage these coalitions with Asians, Amerindians and Mestizos, without us getting abused - particularly with the Alt-Right, Right and Jews ostensibly representing us - The Asians, Amerindians and Mestizos might simply react by trying to swamp us in population if we let them, glibly citing historical grievances that we especially would have had nothing to do with, even historically; or they could do worse, taking guerilla tactics against us as if we are immune to cooperation, perhaps sicking https://www.youtube.com/watch?v=0Wvy5jXXg-E tuck ms 13">the likes of MS13 on us if we don't like their taking advantage, etc.
Some people would say that we do not have to coordinate with the better elements of these people; but in a world where we are faced with Jews, Muslims and Africans, and naive and disingenuous Whites, Jewed-out by Christianity, indeed we must try to coordinate with these peoples as left natonalist allies as best we can.
The Salon Article. An ostensible victory to unburden White servitude to blacks, but at what (((price))) and to what real effect, in whose "objective" interests?
Salon, "Donald Trump's Justice Department is fighting affirmative action for hurting white people", 2 August 2017:

Attorney General Jeff Sessions is furthering an anti-civil rights agenda by investigating affirmative action.


The bromance between President Donald Trump and Attorney General Jeff Sessions may have soured, but that doesn't mean the president isn't supporting the most reactionary aspects of Sessions' policies.

The Justice Department's civil rights division is going to have some of its resources allocated toward lawsuits against universities over affirmative action policies perceived as hostile to white people, according to a document reported by The New York Times. The Times also reports that the internal announcement to the civil rights division explicitly asks for lawyers who would be willing to pursue "investigations and possible litigation related to intentional race-based discrimination in college and university admissions."

This policy exists as part of a larger anti-civil rights agenda being pursued by Trump and Sessions. In May, Sessions doubled down on the drug war by instructing prosecutors to "charge and pursue the most serious, readily provable offense." In June, Sessions discontinued the use of consent decrees in civil rights cases, which goes against traditional Justice Department practice as it makes civil rights rulings more difficult to enforce. Last month the Justice Department argued that Title VII protections don't apply to the LGBT community.

Despite these social justice policies, Sessions has mainly been in the news for his deteriorating relationship with Trump. Although the two were reported to be close friends for years, and through the 2016 election, things soured between them when Sessions recused himself from the Russia investigation in March. Trump has blamed Sessions for what he perceives as a showing of weakness and said that he wouldn't have selected Sessions as attorney general if he'd known he would do that.
Salon, "Trump Administration quietly rolls back Civil Rights efforts across federal government", 15 June 2017: Previously unannounced directives will limit the Department of Justice's use of civil rights enforcement tools - Consent Decrees

Topics: Civil Rights, Department of Justice, Jeff Sessions, ProPublica, Trump Administration, Politics News

For decades, the Department of Justice has used court-enforced agreements to protect civil rights, successfully desegregating school systems, reforming police departments, ensuring access for the disabled and defending the religious.

Now, under Attorney General Jeff Sessions, the DOJ appears to be turning away from this storied tool, called consent decrees. Top officials in the DOJ civil rights division have issued verbal instructions through the ranks to seek settlements without consent decrees — which would result in no continuing court oversight.

The move is just one part of a move by the Trump administration to limit federal civil rights enforcement. Other departments have scaled back the power of their internal divisions that monitor such abuses. In a previously unreported development, the Education Department last week reversed an Obama-era reform that broadened the agency's approach to protecting rights of students. The Labor Department and the Environmental Protection Agency have also announced sweeping cuts to their enforcement.

"At best, this administration believes that civil rights enforcement is superfluous and can be easily cut. At worst, it really is part of a systematic agenda to roll back civil rights," said Vanita Gupta, the former acting head of the DOJ's civil rights division under President Barack Obama.

Consent decrees have not been abandoned entirely by the DOJ, a person with knowledge of the instructions said. Instead, there is a presumption against their use — attorneys should default to using settlements without court oversight unless there is an unavoidable reason for a consent decree. The instructions came from the civil rights division's office of acting Assistant Attorney General Tom Wheeler and Deputy Assistant Attorney General John Gore. There is no written policy guidance.

Devin O'Malley, a spokesperson for the DOJ, declined to comment for this story.

Consent decrees can be a powerful tool, and spell out specific steps that must be taken to remedy the harm. These are agreed to by both parties and signed off on by a judge, whom the parties can appear before again if the terms are not being met. Though critics say the DOJ sometimes does not enforce consent decrees well enough, they are more powerful than settlements that aren't overseen by a judge and have no built-in enforcement mechanism.

Such settlements have "far fewer teeth to ensure adequate enforcement," Gupta said.

Consent decrees often require agencies or municipalities to take expensive steps toward reform. Local leaders and agency heads then can point to the binding court authority when requesting budget increases to ensure reforms. Without consent decrees, many localities or government departments would simply never make such comprehensive changes, said William Yeomans, who spent 26 years at the DOJ, mostly in the civil rights division.

"They are key to civil rights enforcement," he said. "That's why Sessions and his ilk don't like them."