Majorityrights News > Category: Humour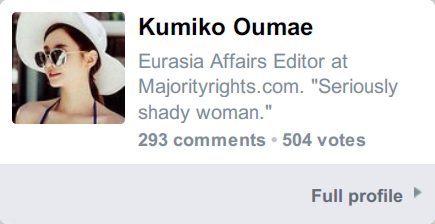 My
Disqus profile
card as of 17 Apr 2017. Follow me, I'm lots of fun.
Introduction
As far as I'm aware, I've really made some figures in American White Nationalism upset with my latest two articles, 'Donald Trump authorises reckless airstrikes against the legitimate government of Syria', and 'Silk Road News: First demonstration cargo train departs London for Yiwu, China'. But it doesn't end there.
'Armed recon'
It looks like my presence on Disqus comments threads has finally become the target of something resembling a rag-tag opposition. I have to say it took them long enough, given that I've been actively and openly voicing my opinions on that platform since Autumn 2015. Some people have now been drawn into mounting a weak and pathetic campaign against me and against Majorityrights.com generally.
Why am I jokingly calling this article 'armed recon' in the title? Because it has been kind of like the internet equivalent of that process, in the Vietnam era sense. See this definition:
Armed Reconnaissance: A mission with the primary purpose of locating and attacking targets of opportunity, i.e., enemy materiel, personnel, and facilities, in assigned general areas or along assigned ground communications routes, and not for the purpose of attacking specific briefed targets.
In simple terms, it means going out there and thrashing around methodically in the brush and then seeing who comes out to shoot at you and what tactics they use while doing so.
That's basically how all this started. I offer my unvarnished and real opinion, as always, and then I see who agrees and who disagrees. Here's an example of that:
Disqus / AltRight.com, 'Trump is Trophy Hunting in North Korea', 15 Apr 2017:
And another example in a different thread:
Disqus / AltRight.com, 'Meet Globalist Gary', 14 Apr 2017:
These are clear stances.
What kind of person—if anyone—might appear out of the brush to tell me that I'm not allowed to hold those opinions because they are dangerous and that I had better sit down and shut my whore mouth immediately?
Well, I hit the jackpot.
Out comes Ted Sallis with an absolutely insane narrative:
Ted Sallis / EGI Notes, 'Silk Road News: Asian Infiltration of AltRight.com', 15 Apr 2017:
Apparently I've 'infiltrated' AltRight.com by simply commenting there like anyone else can do.
Are you surprised? I'm not surprised. After I made the comment about Gary Cohn, things got slightly interesting. One of the figures who seems to be associated with the American White Pride Network (AWPN.net) who was commenting under the name 'Celestial Time', began to obliquely defend Gary Cohn and the rest of the Zionist Trump administration. Seriously, that happened. You can read the thread to see how that played out.
In summary: My assertion was that Bob Whitacker's mantra and the 'anti-White' discourse concept had been appropriated by Zionist forces and used as a method for defending Zionists. Their response was to laughably claim that my viewpoint on that was in and of itself an 'anti-White' viewpoint.
They say that my anti-Zionism is 'anti-White': I fire back
The entire conversation then devolved into a handwringing crybaby session on the part of the AWPN guy, who basically proceeded to redefine 'anti-White' to mean any opinion which happens to hurt his feelings, or could be conceivably interpreted by other White people as being hurtful to their feelings.
That's about as vague as the definition of 'anti-Semitism'. Incidentally, if they had chosen to use 'anti-Semitic' as their accusation toward me rather than 'anti-White', it would have made no functional difference because both discourses are being used to defend objectively Zionist outcomes.
So I went with the 'whisper gently into the megaphone' approach:
Disqus / AltRight.com, 'Meet Globalist Gary', 15 Apr 2017:
I am terrible, aren't I? Profound butthurt on the part of my opponent ensued. I can't be given a 'free pass' to 'belittle' the apparently 'White' people who are upset about my comments! I must be held to account!
There is an easy way to understand how that kind of surreal outcome could manifest. You only need to know that Argumentum ad Asiatica is the new Argumentum ad Hitlerum. 'Anti-White and anti-American' is the new 'anti-Semitic'. Up until now, the masters of cultural critique did not have a method for shutting down Asian criticisms of Zionist policies. The rise of Trump as a Zionist, and the affinity that certain pro-White activists have for Trump, means that by some historical accident Zionism is now effectively sheltering under 'Whiteness' in the American context.
Anyone who doubts this only needs to watch any of the top trending videos on Rebel Media's youtube channel, which is controlled by none other than Israeli Zionist Ezra Levant. The trend is absolutely obvious.
Donald Trump card trick

I don't know if you've had fun with this article, but I have.
I once heard about something called the 'Donald Trump card trick'. It really illustrates how the Donald Trump campaign, as well as the Alt-Right opinion leaders who supported him, have run their operation. Let's call this trick 'The Donald'.
Check it out, it goes something like this.
To gain admission to the show, you have to basically mortgage your entire future for a generation or more. Having done that, you are in. You do that first.
So, secondly, they open a perfectly ordinary deck of cards, and you will be shown that they are indeed all different. Let's say that the campaign is the card trick, and let's say that the followers and voters have been asked by Trump, to pick a card.
Trump fans the cards out, and he acts like the selection of the cards doesn't really matter. It's an old magician's trick; the selection of the card actually always matters. But you have to be a certain kind of nonchalant if you want to do a force.
And so Trump says, "Pick a card." And the voters and supporters come together and pick a card and it's the Jack of Hearts. Trump doesn't know that. So the Trump campaign takes the card and slides it back into the deck.
Now, don't forget, it's the Jack of Hearts. It's now somewhere in the middle of the deck.
Trump then gives the cards a shuffle while he's talking. Now, the patter does not matter, Trump can say absolutely anything that pops into his head. Let's say, "I've got a perfectly ordinary deck of cards here, and Mexicans are rapists."
And then he shuffles a little bit more, and "I still have a perfectly ordinary deck of cards here, and Asian countries are ripping us off on trade via currency manipulation."
And then he gives them another little shuffle and puts in a little bit more misdirection, like, "I could shoot somebody on fifth avenue and I wouldn't lose any votes", and, "She had blood coming out of her eyes, blood coming out of her whatever", "They are ripping us", and "We're going to build a big, beautiful wall."
And when election time comes, after all this misdirection, all this shuffling, all this handling of the cards, Trump then has the card on top.
Clean-handed, and with great flourish, he produces the card, turns it around and holds it out, and says, "Is this your card?"
And it's the…
Eight of Spades, not the Jack of Hearts.
Because he's a fucking idiotic Zionist tool and so are you.
Kumiko Oumae works in the defence and security sector in the UK. Her opinions here are entirely her own.
Related Articles:
ASPI - The Strategist, 'Would a US–China trade war pay dividends to Australia?', 09 Mar 2017:

Among many other colourful characters, Donald Trump's cabinet appointments include two protectionist and anti-China hardliners, Robert Lighthizer and Peter Navarro, who sit at the helm of US trade and industry policy. That decision confirms a belligerent change of tack in Sino­–American economic relations. But what are the implications for Australia?

A number of monetary economists, including Saul Eslake, have warned that a potential escalation to a full-blown China–US trade war poses the single biggest economic threat to Australia. That position argues that the already struggling global economy can't face a superpower trade war, likely to be triggered by the Trump administration at the monetary level, when the RMB/USD exchange rate will reach the unprecedented level of 7 to 1 (it's currently sitting at around 6.9). Furthermore, a falling Chinese currency combined with protectionist measures in the US will dampen the Chinese economy by way of reduced volumes of exports and higher interest rates that will spread across the Asia–Pacific. According to such reasoning, that could have negative impacts for Australia's economy; prices for iron ore, coal and natural gas could possibly drop—we'll know by the middle of the year.

However, it's questionable that such crisis would be detrimental to Australia. In fact, focusing on monetary dynamics alone fails to capture the role of industrial production and regulatory arrangements in the global supply chain.

On the contrary, after triangulating the trade and industrial data of the US, China and Australia and considering the current trade regulatory framework, there are substantial reasons to argue that Australia is well placed to fill the gaps left by a wrecked US–China trade relationship at the best of its industrial capacity. Australia is indeed one of a handful of countries to have solid free trade agreements in place with both the US and China.

As it currently stands, the annual US–China trade balance is worth over US$600 billion—around the yearly value of Australia's overall trade volumes.

Australia's rocks and crops economy—in particular the growing productivity potential of its agricultural and mining sectors—is strong enough to rise above global monetary tensions and falling commodity prices, thanks to rising export volumes to both the US and China. It appears that the harder the two superpowers use their trade relations as leverage in their strategic competition, the harder they'll need to look for other sources to sustain their industrial production levels and corporate supply chain.

In a trade war scenario, the possible initial hiccups in the global supply chain will likely be short-lived. In fact, let's consider that about half of US imports are estimated to be made of intra-firm trade, and that protectionist measures from abroad tend to have insignificant effects on the production input of Chinese State-owned firms. Thus, multinational corporations are proven to be particularly adept at quickly replacing the flows of their industrial production and distribution, as is shown by history.

In other words, in the event of a Sino–American crisis, the major trading actors in both countries will be able and willing to promptly move their business somewhere else.

Thanks to the existing spaghetti bowl of international economic partnerships, Australia is in prime position to be this "somewhere else" for both countries. In fact, Australia is the second largest economy and Sino–American trading partner of the only six countries that have in place free trade agreements with both the US and China, including South Korea, Singapore, Chile, Peru and Costa Rica.

The liquefied natural gas (LNG) trade is a significant case study for Australia in this instance. Australia is the world's second largest LNG exporter, and is set to become the first by 2020. It exports more than $16 billion a year of LNG and by 2020 the LNG industry is expected to contribute $65 billion to the Australian economy, equating to 3.5% of its GDP. 2016 saw the start of LNG exports from the US and an unprecedented boost of Chinese imports. In a trade war scenario, the US would be locked out of China's thriving market and thus LNG prices would rise even higher than they already have. With sharply rising production capacity, Australia needs to expand and diversify its customer base to keep the lion's share of the global LNG market. China's response to Trump's trade policy is set to dampen the rise of a strong emerging competitor of Australia's highly lucrative LNG industry, and thus open up new commercial frontiers.

The LNG example clearly shows that Australia's economy would benefit from a contained US–China trade crisis. Nevertheless, should that trade crisis escalate beyond the economy, Australia's luck may run out.

The Chinese leadership doesn't hide the fact that promoting international economic integration outside of the US control serves the purpose of carving greater geopolitical autonomy and flexibility in the global decision-making processes. Beside Trump's trade policy, Xi Jinping's diplomatic strategy may also speed up the end of the US­–China detente initiated by Nixon and Kissinger in the 1970s. It remains to be seen whether China will also pursue hard-line policies to push the US outside of the Asia–Pacific. In that instance, Australia would be caught between a rock and a hard place.

If the US­–China trade war were to escalate to the geopolitical level, the American order in the Asia–Pacific would enter uncharted waters. For one thing, such an unsavoury development may compel Australia to make a clear choice between trading with China and preserving America's security patronage.

Giovanni Di Lieto lectures International Trade Law at Monash University.
One of the most interesting things about all this is that while Australia is going to be compelled to make that choice, the choice has essentially already been made through the pattern of trade relationships which Australian politicians have chosen to cultivate.
The only way that Australia would choose the United States in that scenario, would be if Australians decided that they would like to deliberately take a massive economic dive so that they can 'Make America Great Again' even though that is not their country, and so that they can avoid being called 'anti-White' by the legions of anonymous Alt-Right trolls roaming around on Twitter using Robert Whitacker's 'mantra' on anyone who won't support the geostrategic and geoeconomic intertests of the United States, the Russian Federation, and Exxonmobil specifically.
Given that we know that Australians don't care about America or Russia more than they care about the economic prosperity of their own country, the outcome is already baked into the cake. AFR carried an article last year which can be used to forecast what is likely to happen, and I'll quote it in full here now:
AFR.com, 'How our free trade deals are helping Australian companies right now', 17 Nov 2016 (emphasis added):

Free trade should be embraced, not feared.

It has lifted living standards, grown Australia's economy and created thousands of jobs.

While it is becoming more popular to denounce globalisation and flirt with protectionism, we cannot turn our back on free trade.

Australia's economy has withstood global challenges and recorded 25 years of continuous growth because we're open to the world. Since Australia's trade barriers came down, we've reaped the rewards.

Trade liberalisation has lifted the income of households by around $4500 a year and boosted the country's gross domestic product by 2.5 per cent to 3.5 per cent, creating thousands of jobs.

One in five jobs now involve trade-related activities. This will grow as liberalised trade gives our producers, manufacturers and services providers better access to billions of consumers across the globe, not just the 24 million who call Australia home.

However, not everyone sees the value of free trade. Some see it, and the forces of globalisation, as a threat to their standard of living, rather than an opportunity to improve it.

When it comes to free trade, we often hear about the bad but not the good.

The nature of news means the factory closing gets more coverage than the one opening.

Chances are you heard about the Ford plant closing, but not the $800 million Boeing has invested in Australia and the 1200 people who work at their Port Melbourne facility.

You may have heard about Cubbie Station, but not heard that its purchase staved off bankruptcy, and has since seen millions of dollars invested in upgrades of water-saving infrastructure, a doubling of contractors, more workers, and of course, money put into the local economy supporting jobs and local businesses.

Key to attracting investment, jobs

The free trade agreements the Coalition concluded with the North Asian powerhouse economies of China, Japan and Korea are key to attracting investment and creating more local jobs.

The Weilong Grape Wine Company has said the China-Australia Free Trade Agreement is the reason it's planning to build a new plant in Mildura.

This is a story being played out across the country.

Businesses large and small, rural and urban, are taking advantage of the preferential market access the FTAs offer Aussie businesses into the giant, growing markets of North Asia.

Australian Honey Products is building a new factory in Tasmania to meet the demand the trifecta of FTAs has created.

Owner Lindsay Bourke says the free trade agreements have been "wonderful" for his business. "We know that we are going to grow and it's enabled us to employ more people, more local people," he said.

It is the same story for NSW skincare manufacturer Cherub Rubs, who will have to double the size of their factory. "The free trade agreements with China and Korea really mean an expansion, which means new Australian jobs manufacturing high-quality products," said Cherub CEO John Lamont.

It is easy to see why the three North Asian FTAs are forecast to create 7,900 jobs this year, according to modelling conducted by the Centre for International Economics.

Australia has a good story when it comes to free trade. In the past three years, net exports accounted for more than half of Australia's GDP growth.

Exports remain central to sustaining growth and economic prosperity. Last year exports delivered $316 billion to our economy, representing around 19 per cent of GDP.

This underscores the importance of free trade and why it is a key element of the Turnbull Government's national economic plan.

The Coalition is pursuing an ambitious trade agenda, and more free trade agreements, to ensure our economy keeps growing and creating new jobs.

On Friday I arrive in Peru for the Asia-Pacific Economic Cooperation (APEC) Ministerial Meeting.

Free trade will be at front of everyone's mind.

With the future of the Trans-Pacific Partnership (TPP) looking grim, my ministerial counterparts and I will work to conclude a study on the Free Trade Area of the Asia-Pacific (FTAAP), which sets out agreed actions towards a future free trade zone.

We will also work to finalise a services road map, which will help grow Australian services exports in key markets including education, finance and logistics.

More to be done

The Coalition has achieved a lot when it comes to free trade, but there is more to do.

Momentum is building for concluding a free trade agreement with Indonesia, work towards launching free trade agreement negotiations with the European Union continues, we've established a working group with the United Kingdom that will scope out the parameters of a future ambitious and comprehensive Australia-UK FTA and we're continuing to negotiate the Regional Comprehensive Economic Partnership (RCEP), which brings together 16 countries that account for almost half of the world's population.

The Turnbull government will continue to pursue an ambitious free trade agenda to keep our economy growing and creating more jobs.

Meanwhile Opposition Leader Bill Shorten continues to build the case for Labor's embrace of more protectionist policies, claiming he will learn the lessons of the US election where it featured heavily.

What Labor doesn't say though is that by adopting a closed economy mindset, they will close off the investment and jobs flowing from free trade. They're saying no to Boeing's $800 million investment in Australia and the Cubbie Station improvements; they're saying no to businesses like Cherub Rubs and Australian Honey Products building new factories and the many local jobs they will create.

Steven Ciobo is the Minister for Trade, Tourism and Investment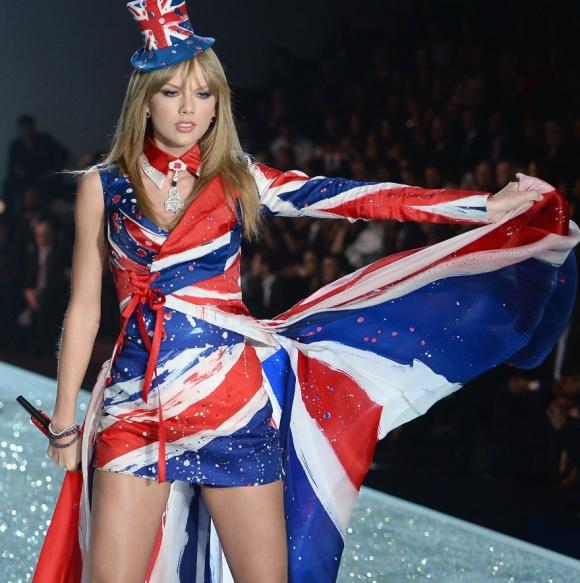 What's not to love about all this?
I really think I love Anglo-Saxons. This is going to be fun, isn't it?
When Mr. Ciobo spoke of 'a working group with the United Kingdom that will scope out the parameters of a future ambitious and comprehensive Australia-UK FTA', he was not joking. That is happening and it is likely going to be another window that the UK will have into the formation of both RCEP and FTAAP, even though technically the UK is not physically in the Indo-Asian region.
I wrote an article several days ago called 'A view of Brexit from Asia: Britain as a Pacific trading power in the 21st century.' I chose at that time not to mention the Australian or New Zealand interface at all, but that article's main point should be viewed as being reinforced by the point I've presented in here now.
I have also written an article today called, 'US Government to build American competitiveness atop socio-economic retrogression and misery.' It's crucial to understand that time is of the essence, since the Americans are at the present moment in relative disarray compared to the rest of us. The Americans have not yet tamed and pacified the various economic actors in their own country, they are still working on that, and they also have yet to form a coherent internationalist counter-narrative to the one that is being enunciated by the governments of Britain, Australia, New Zealand, Japan, South Korea, Taiwan, China, and so on.
Some of you may be mystified by that statement. What do I mean that the Americans don't have a coherent 'internationalist counter-narrative'? I mean that while they are capable of explaining and rationalising their own position as a narrowly 'America first' position in a way that is pleasing to Americans, they are not able to export that view to regular people anywhere else in a way that would induce any other European-demography country to comply with America's geoeconomic interests.
After all, if the Alt-Right people are going to careen all over the internet essentially screaming, "put America first ahead of your own country's interests or be accused of White genocide", and alternately equally absurdly, "you're an evil Russophobe who supports White genocide if you invested in BP instead of Exxon", then they should not expect that they are going to win the sympathy of anyone who is neither American nor Russian.
I want to say to British people, to Australians, to New Zealanders, to Canadians, Commonwealth citizens in general, that you know, it's been a long time since you've taken your own side. This coming phase is going to be a time when it will become possible to do precisely that.
The time is fast approaching when it will be possible to choose neither America nor Russia. You'll be able to finally choose yourselves and your own geoeconomic interests, and you'll be able to choose to trade and associate with whoever else in the world you want to trade and associate with.
Kumiko Oumae works in the defence and security sector in the UK. Her opinions here are entirely her own.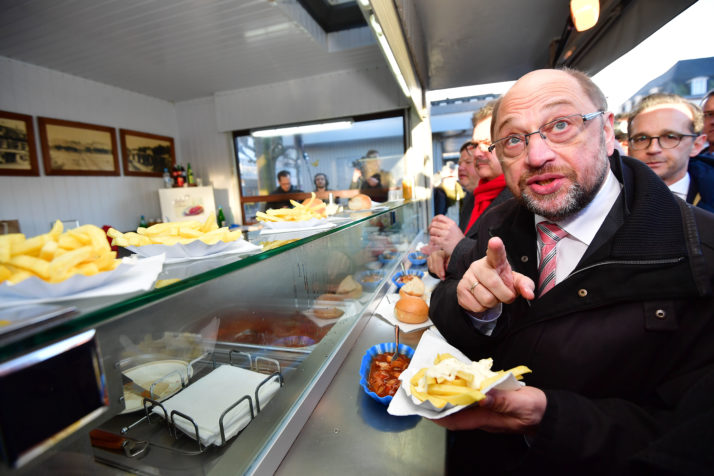 Wow, such a breadth of choice
The Germans are non-ironically having an election in which Angela Merkel and Martin Schulz are the two front runners.
The choice seems to be quite simple.
Either you vote for Angela Merkel's CDU and face the death by demographic replacement which will surely arrive by the year 2050 as things continue as they are, or alternately you vote for Martin Schulz's SPD and face the death by demographic replacement which will surely arrive by the year 2050 as things continue as they are.
There are some policy disagreements that they have on other issues and usually I would actually go to the length of highlighting them and describing them, but when it comes to the issue of Germany it frankly doesn't even matter anymore. After all, if Germany is going to seriously cease to exist as a nation then making projections about a nation which will not even be populated by the same people would be a pointless exercise from the perspective of ethno-nationalism. It is extremely sad.
In any case, let's see how the situation looks in the polls at present, for this thoroughly pointless election:
POLITICO, 'SPD in the lead according to German poll', 19 Feb 2017:

Germany's Christian Democrats (CDU/CSU) have slumped to second place in an opinion poll conducted by the Emnid institute, with the Social Democrats (SPD) in the top spot for the first time since 2006.

The SPD's climb comes after the party picked the former President of the European Parliament, Martin Schulz, as its candidate for chancellor.

Emnid's poll of 1,885 voters found that the SPD would get 33 percent of the German vote, while Chancellor Angela Merkel's CDU and its Bavarian sister party, the Christian Social Union, would get 32 percent.

Schulz's party has gained 12 points in the last four weeks, according to German newspaper Bild am Sonntag.

The SPD's surge in the polls will add more pressure on Merkel, as she seeks her fourth term as chancellor within an uneasy CDU/CSU alliance. Merkel has faced tough criticism from the sister party over the controversial decision to temporarily open Germany's borders to refugees in 2015.

This the latest in a series of polls that shows SPD's rapidly rising popularity among German voters. Emnid's poll chimes with separate findings by Politbarometer, a long-standing German election poll from German broadcaster ZDF, which showed Friday that only 38 percent of voters would like to see Merkel carry on her job as chancellor and that 49 percent preferred Schulz.

But Germany hasn't completely fallen out of love with Merkel. ZDF's poll also found that 71 percent of Germans think that the current chancellor is doing a good job, despite her party's drop in popularity.

German elections are scheduled for September.
Such vibrant campaigning
Meanwhile, the way that Martin Schulz is conducting his campaign has drawn criticism from Wolfgang Shaeuble, a very strange-looking criticism at first brush:
POLITICO, 'Wolfgang Schäuble: Martin Schulz is the German Donald Trump', 10 Feb 2017:

Martin Schulz, the German center-left's candidate to be chancellor, is behaving like U.S. President Donald Trump, according to German Finance Minister Wolfgang Schäuble.

"If Schulz calls upon his supporters to chant 'Make Europe great again' then that's almost literally [like] Trump," Schäuble told Der Spiegel in an interview published Friday.

He said Schulz, a former European Parliament president, was acting in a "populist way."

Schäuble said Schulz needed to "think a little [bit more]." He warned that in times when there is a surge in populist movements, politicians should be careful with their language.

The SPD's move to nominate Schulz as their candidate for chancellor in the September 24 federal election led to a surge in party membership applications. Opinion polls show that backing Schulz helped the party to its highest approval rating since 2013.
At first a person would think, "Hmm, something is very wrong here, in what important way does Martin Schulz resemble Donald Trump, aside from the use of a similar campaign slogan?"
Surely Schaeuble is just a ridiculous old man who is approaching senility, and he has begun to make even less sense than usual in his statement?
Nevertheless I decided to actually give Schaeuble's statement some thought. Could I manage to find some unintended 'sense' in Schaeuble's seemingly nonsensical statement?
After about twenty milliseconds of deep thought – which in neurological terms is basically 'instantly' – I arrived at the answer. First, take a look at this quote concerning Schulz:
Haaretz / Avraham Burg, 'Say a big 'thank you' to Martin Schulz', 14 Feb 2014:

[...] Martin Schulz, the president of the European Parliament, is a close friend of mine. On most issues connected to the Israeli-Palestinian conflict we disagree. He is closer to the Israeli mainstream, and his positions resemble those of Labor Party chairman Isaac Herzog. He once told me, during a frank and stern conversation, "For me, the new Germany exists only in order to ensure the existence of the State of Israel and the Jewish people." [...]
Secondly, take a look at this quote concerning Trump:
The Hill / Elliot Smilowitz, 'Trump: 'Stay strong Israel,' my inauguration is approaching', 28 Dec 2016:

President-elect Donald Trump on Wednesday morning ripped the Obama administration's treatment of Israel and pledged to end the "disdain and disrespect" for the country.

"We cannot continue to let Israel be treated with such total disdain and disrespect. They used to have a great friend in the U.S., but not anymore. The beginning of the end was the horrible Iran deal, and now this (U.N.)! Stay strong Israel, January 20th is fast approaching!" Trump wrote in a series of tweets. [...]
If you look at it from that angle, then Schaeuble accidentally spoke a kind of truth in the midst of his babbling, somehow.
There indeed is a resemblance between Schulz and Trump. From the perspective of Jewish Zionists in the global sense, the two individuals are almost completely identical.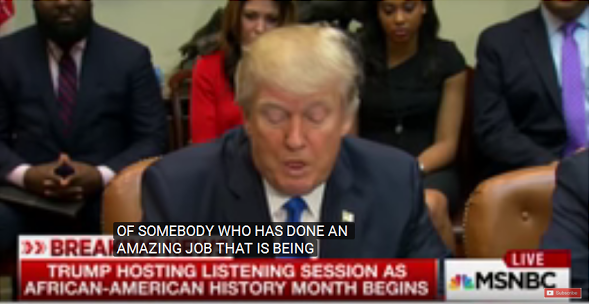 "Frederick Douglass as an example of somebody who has done and amazing job
.....that is being recognized more and more, I notice."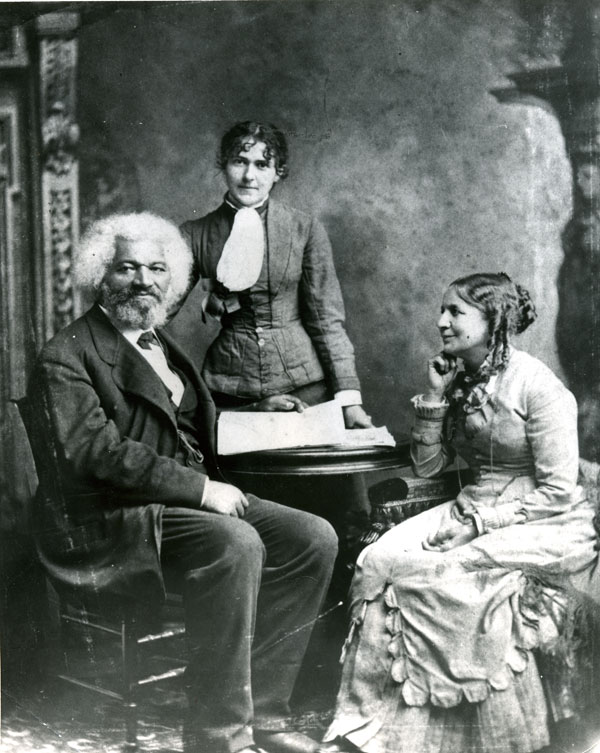 Stare in amazement
Christians and pro-lifers in general are so stupid that quite honestly I have to say that the Eastern mind boggles at the sheer scale of cascading stupid decisions that Christians choose to make.
Here's the Breitbart article on it:
Breitbart, 'Rep. Steve King Files Federal Pro-Life Heartbeat Bill: 'If a Heartbeat Is Detected, the Baby Is Protected'', 24 Jan 2017:

Pro-life congressmen stood in front of the Capitol — along with Janet Porter, the Ohio woman who led the fight for passage of that state's "heartbeat bill" — all in support of Rep. Steve A. King (R.-Iowa) and his Heartbeat Protection Act of 2017, H.R. 490, which restores legal protection to unborn children once their pulse is detected.

"It is a profound religious and moral understanding that every human person has the right to life," said King, who was joined by Rep. Louie Gohmert (R.-Texas), Rep. Trent Franks (R.-Ariz.), Rep. Scott G. Perry (R.-Pa.), and Rep.Don Bacon R.-Neb.), along with other prolife supporters of the bill.

"The question that has hung before the courts, since 1973 is: 'When does life begin?'–we all know when that is," the congressman said.

"We stand here and assert that it has to be a distinctive moment. You can't guess a thing called viability. You can't say 22 weeks versus 20 weeks. You have to say it is at a specific instant. The most precise instant that we can describe and that we can identify by science is the moment that that heartbeat begins," he said.

"The core tenet is this: If a heartbeat can be detected, the baby is protected," he said.
White America will now die by its own hand. White America will die because these comprehensive restrictions on abortion which are being tabled will have an effect of increasing the birth-rates of those minority populations which traditionally utilise abortion services more.
Where next?
Restrictions on abortion will hasten the decline of the overall White American population which already only comprises 47% of children under age 18.
The 2010 census shows where those effects would be grouped: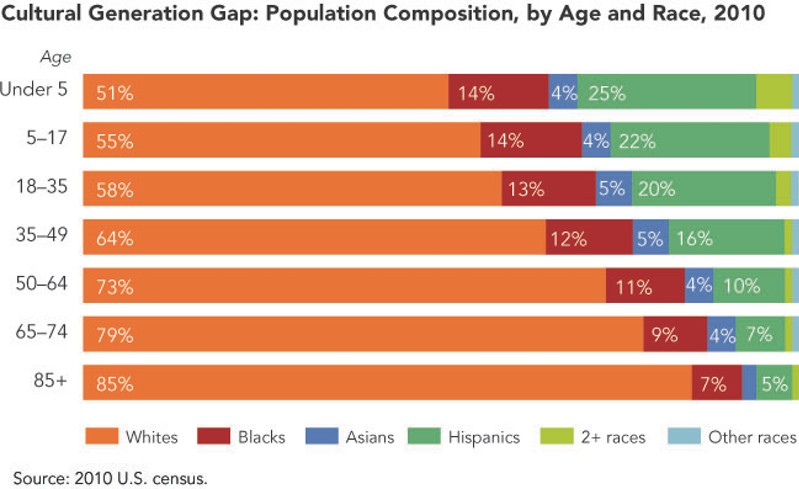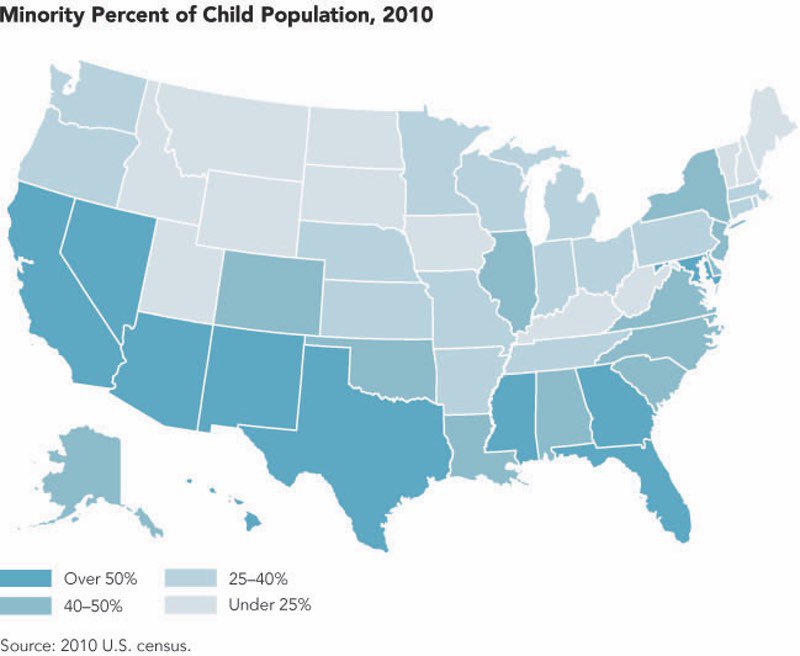 Is it going to be extremely inconvenient for minority groups to have a sharply reduced access to abortion services? Yes. No woman wants to have to be perpetually worrying about what her family planning options are as restrictions are tightening over and over again. But perhaps the inconvenience would be ironically 'embraced', particularly among Hispanics who could just go with the flow and have a Hispanic baby-boom. Hispanics can wait these laws out and reverse them in about half a generation, when demographics will dictate elections and identity politics will be entrenched in different ways in different zones within the United States.
Outcomes
The Northeast and Midwest of the United States will experience a ballooning African-American population next to White Americans. The Southwest will continue merrily along its way into becoming a Hispanic outpost, and the Southeast will be a mixture of all those things happening simultaneously.
Technically, 'White America' as a geographically contiguous concept has been pushed further upwards on the age-pyramid for quite a while now. The incoming administration is now taking moves that—unintentionally—will guarantee that the concept will be brought to an end.
The United States will have one of two futures to choose from:
Ethnic balkanisation within two generations.
Turning itself into Brazil.
Of course, Americans will probably manage to muddle around and inadvertently choose both options simultaneously, so that they can experience the worst aspects of both scenarios. Because why? Because it's America of course.
Well, that day wasn't actually today. Besides, American White Nationalism stopped making sense even on its own terms quite a while ago, around about the time when a sizable portion of them began to seriously endorse a certain New York real-estate developer named Donald Trump during the GOP Primary campaign.
Nevertheless, I'll start with a quote from The Right Stuff:
The Right Stuff, 'Requiem for a Dead Presidency', 20 Jan 2017:

Today, this hallowed Day One of the Trump Age, we watch the man who has ran this country for the last eight years fly off into the distance on his presidential chopper and into the curio cabinet of political kitsch, a relic of a party that no longer exists.

[...]
Unsurprisingly, TRS is extremely enthusiastic about the result that has been brought about. But they are not the only ones. Also, this person is enthusiastic:
And so is this one:
That is the outcome which they've delivered. But that's not all there is to it. Let's go to David Duke's recent radio broadcasts on the inauguration of Trump, since they act as a barometer for 'the movement' in America as a whole. It has been observed that he tends to echo the general median of where White Nationalism in America is standing on any given issue.
On 20 January 2017:

So right out of the gate, Duke basically admits that 'there are Jews around him'. That's an understatement if I ever saw it.

Mobilised them behind what? Elevating Jared Kushner to the position of being the most powerful Jewish person to ever exist in the world?

It's actually saddening to see this level of hype being attached to Donald Trump. How on earth can the election of Donald Trump be considered 'a more important event' than the Battle of Tours or the breaking of the Siege at the Gates of Vienna?
These quotations are going to be haunting people later on.
On 16 January 2017:

David Duke's analysis of the TRS scandal is of course completely divorced from facts, but that's not even the most important part of this. Notice how the core principle which American White Nationalists claimed to adhere to, the position of taking a strong line on the 'Jewish Question', is completely abandoned by the wayside.
On 18 January 2017:

To actually answer this ridiculous question, the answer is: No.
No, they are not doing 'good work'. Can anyone actually tell me what 'work' the TRS people have done that has actually been of any use? Is there anything at all measurable?
Why Trump will win - posted on Fri, 15 Apr 2016 14:00 | # 8
​


The trend culminating in Trump's overwhelming adherence. Ever since the Kennedy/Nixon debate the trend was established that if given a tough choice between two presidential candidates, the one with the lowest hairline would win - Kennedy winning by a hair over Nixon.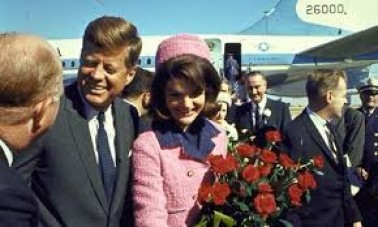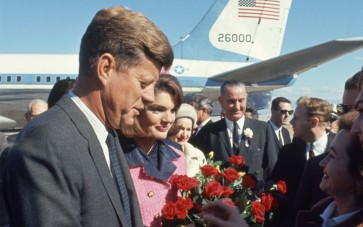 Setting a trend for generations of U.S. Presidents to come, only interrupted by a few exceptions and Lucian Sarti.
The Himalayan Times, 'Fact check: Greatest hits of a fact-challenged presidential campaign', 05 Nov 2016:

WASHINGTON: At times it has seemed as though this presidential campaign was occurring in some alternate universe. Up is down, no means yes, day is night.

Donald Trump's tweets, speeches, interviews, debate statements, news conferences and off-the-cuff remarks — that is, pretty much every utterance made during his waking hours — have been a source of hyperbole at hyper-speed. His misstatements have been so ubiquitous that Hillary Clinton's slippery words often slithered right on by unnoticed.

Trump made pernicious use of fictional numbers, concocted certain events and both contradicted and mispresented his earlier self.

Clinton took actual facts and went beyond them, promising more than she can deliver, cherry-picking numbers and otherwise standing for the lawyerly Washington tradition of paying partial heed to reality while bending it to her advantage. Cautious by nature, she was most inclined to stretch facts to their snapping point when on the defensive about her email practices, which was often. Clinton's defensive position, in essence: The dog ate my homework.

With Election Day finally, nearly upon us, some lowlights from both candidates:

For Trump, day is night

On Clinton's approach to borders: "She wants to let people just pour in. You could have 650 million people pour in and we do nothing about it. Think of it. That's what could happen."

The facts: For this to happen, every other country in the Americas, from Mexico south to Chile's southern tip, and a chunk of Canada would have to empty its entire population into the US.

But wait, there's more.

Trump said that under Clinton, this could happen "in one week."

This was no a slip of the tongue — at several events he's spoken of 600 million coming in under Clinton; at another, 650 million. This doesn't faintly resemble anything Clinton has proposed for the US (population 325 million).

Trump is riffing off of a leaked Clinton speech to bankers in which she spoke of her dream of a "hemispheric common market, with open trade and open borders." The remarks in context suggested an interest in free commerce, not necessarily the free movement of people. But no one is talking about packing whole populations from other Western Hemisphere countries into the US like sardines.

Numbers are always pliable in the political arena; for Trump they are often whatever he wants them to be. He routinely overstates the US trade deficit by hundreds of billions of dollars, no matter how many times he's called on it.

On the battle of Mosul, Iraq, and other operations against Islamic State militants: "Whatever happened to the element of surprise?"

The facts: Many generals agree with Trump that it is folly to tell ISIL that it is about to be attacked. But those are armchair generals. Real ones tend to see the value in pre-announcing a major offensive.

In the case of Mosul, signaling an assault in advance was a way for Iraqi forces to warn civilians in the city and to encourage a resistance movement to weaken ISIL before the battle began. Moreover, any element of surprise had been long lost; preparations for the battle began more than a year ago, with the US part in it under close scrutiny by Congress.

More broadly, Trump's theory that secrecy should surround all such operations reflects a lack of understanding of how this battle against ISIL has developed over the past two years, as well as certain obligations to keep Congress informed. Basic decisions like when to assault Mosul are left to the Iraqi government, because it is the Iraqis who will have to govern the place when the fighting is done.

The US wants the Iraqis to own the Mosul problem – both militarily and politically — so they don't repeat the mistakes that allowed ISIL to capture the city in the first place.

Mosul was the obvious last major target of an Iraqi counteroffensive against ISIL, whose ability to defend the city had been undermined by months of US airstrikes against its leaders and financial and military resources. Surprise was not an option.

When Clinton accused him of calling climate change a hoax invented by the Chinese: "I did not. I did not."

When asked about telling people on Twitter to check out a sex tape: "It wasn't 'check out a sex tape.'"

The facts: On these and other occasions, Trump has blithely denied making statements he plainly made — even though he was caught on tape making them.

In a 2012 tweet, he wrote: "The concept of global warming was created by and for the Chinese in order to make US manufacturing non-competitive." He later claimed he was kidding, but he's also repeated the claim that climate change is a hoax, and one that benefits China. In 2014: "Snowing in Texas and Louisiana, record setting freezing temperatures throughout the country and beyond. Global warming is an expensive hoax!"

During this campaign, he also tweeted "check out sex tape and past" of former 1996 Miss Universe Alicia Machado, whom Clinton discussed in a presidential debate as an example of Trump's derogatory comments about women.

Machado, a Clinton supporter, criticised Trump for body-shaming her by calling her "Miss Piggy" when she gained weight. Was there a sex tape? In a manner, yes. Machado was filmed in a 2005 Spanish-language reality show in bed with a man; no nudity is seen but she said they were having sex in the footage.

Trump: "I was against the war in Iraq, because I said it's gonna totally destabilise the Middle East. … I was opposed to war from the beginning. … "I would not have had our troops in Iraq."

The facts: Trump publicly supported the war before it started and praised its early progress. He's insisted otherwise uncountable times, despite the record.

It's true he wasn't a cheerleader for the March 2003 invasion. For example, he said a few months before the war that the economy and North Korea were bigger problems. But that's hardly opposition. In September 2002, he told Howard Stern on the radio, when asked if he would back an invasion, "Yeah, I guess so." Days after the invasion, he said it "looks like a tremendous success from a military standpoint."

Moreover, Trump offered support for a hypothetical invasion of Iraq in his 2000 book, suggesting he would favor a pre-emptive strike if Iraq were viewed as a threat to national security.

Trump did turn against the long-running war before many in Washington did. But that does not show the foresight he claimed when campaigning against Republican primary rivals who backed the invasion and when campaigning against Clinton, who voted in the Senate for the war. He was not against it when the decisions were being made about whether to start it.

Trump: "I watched when the World Trade Centre came tumbling down. And I watched in Jersey City, New Jersey, where thousands and thousands of people were cheering as that building was coming down. Thousands of people were cheering. … It was on television. I saw it."

The facts: This early head-scratcher, from November 2015, helped set a pattern of tall tales that would continue through the campaign. It also fed into one of the signature insults of a campaign full of them — when Trump appeared to mock the disabilities of a New York Times reporter whose recollections from New Jersey after the 9/11 attacks did not support his own.

No video or other proof of large-scale celebrations of the falling towers by Muslims in New Jersey ever emerged.

Serge Kovaleski of the Times, who was working for The Washington Post in 2001, reported in the week after 9/11 that authorities in New Jersey detained and questioned "a number of people who were allegedly seen celebrating the attacks."

Kovaleski has a congenital condition that restricts joint movement. In a speech, Trump went after the "the poor guy, you oughta see this guy" — making jerking gestures and taking a mocking tone.

Trump later denied he was imitating Kovaleski and further claimed "I have no idea" who he is and didn't know of his condition. But Kovaleski said he had met Trump repeatedly, in face-to-face face interviews and at news conferences, and "Donald and I were on a first-name basis for years."

On why he continued to raise questions about Barack Obama's country of birth even after the president produced his birth certificate in 2011: "Nobody was pressing it, nobody was caring much about it."

The facts: Trump himself continued to press false theories about Obama's birthplace after they were debunked. His claim that the matter faded when the birth certificate came out belies his efforts to keep the myth alive.

"Was it a birth certificate?" he asked in a 2012 interview. "He was perhaps born in Kenya. Very simple, OK?" Trump said in 2014. "Who knows about Obama?" Trump asked in January 2016.

Clinton: The dog ate my homework

"For those of you who are concerned about my using personal email, I understand. And as I've said, I'm not making excuses. I've said it was a mistake and I regret it."

The facts: She has made a variety of excuses on the way to a grudging acknowledgment that her use of a personal server and email for State Department business was wrong.

She's said she used personal email because she wanted the simplicity of a single digital device, although it turned out she carried several devices. She said her email practices were "approved" when they were not — they merely had not been expressly prohibited at the time for the secretary of state.

She said she didn't understand that material marked with a "c" that passed through her personal communications system meant it was confidential. She said other secretaries of state did it first. That's partly true, but in a limited way and not with their own servers. She said she never passed on classified material in her system. The FBI found she passed on three email chains with information that had classified markings in the body of the emails; the State Department contended two of those chains held unclassified material.

On the Trans-Pacific Partnership: "I did say I hoped it would be a good deal."

The facts: Clinton heartily supported the Pacific trade deal in speeches around the world as secretary of state; she did not merely hope it would turn out well. Clinton declared in Australia in 2012, "This TPP sets the gold standard in trade agreements to open free, transparent, fair trade, the kind of environment that has the rule of law and a level playing field." Similar speeches elsewhere affirmed her belief that the deal, still under negotiation, was "groundbreaking," "exciting" and "embodied" 21st century standards.

That position became awkward if not untenable in her Democratic primary race against Bernie Sanders, a foe of the deal, and she turned against it. Her less-than-detailed explanation: The deal as finally negotiated did not measure up to her standards for protecting US wages, jobs and national security. Yet the final deal contains some of the strongest labor protections of any US trade agreement.

The subject became Exhibit A in the case made by critics that she lets political currents, instead of personal conviction, guide her.

A hacked email from Clinton adviser Joel Benenson may have inadvertently lent weight to that suspicion. "Do we have any sense from her what she believes or wants her core message to be?" he asked. "Sanders has simplicity and focus."

Clinton: "I don't add a penny to the national debt."

The facts: Not true, according to the nonpartisan Committee for a Responsible Federal Budget. It estimates her increased spending in areas such as infrastructure, more financial aid for college and early childhood education, would increase the national debt by $200 billion over 10 years. That is far less than their estimate for Trump, who they predict would add $5.3 trillion over 10 years. But it's plenty more than a penny.

One for the road

Trump to Clinton: "You've been fighting ISIS your entire adult life."

The facts: The Islamic State group did not exist for almost all of Clinton's adult life. She's 69. ISIL is 4.