Majorityrights News > Category: Crusade against Discrimination in Britain
...along with Trump, adores Putin and Le debt, er, Le Pen.
Active Measures is playing the right populist card across The US and Europe and The Alt Right is distributing their propaganda enthusiastically.
Vincent Law, another one coming from a perspective down on Britain, while fancying an expansive bridge between Germany and Russia, registers his enthusiasm for Trump, Putin and le Pen in this regard.
Original article, Russia Insider. Translation, Vincent Law.

AltRight, "Russia's "Alt Right" Ecstatic About Trump", 17 Feb 2017:

The author is director of the Liberty Institute, a Russian think tank, and a senior official in the Motherland (Rodina) party, a conservative party represented in Russian parliament.

The popularity of the new US president among Russian New Right patriots seems, at first glance, to be something of a paradoxical phenomenon. However it is in fact, a continuation of an old Russian custom. Russians have a tradition of taking foreign ideas concerning politics as their own, adapting them to Russia.

It all started back in the days of Prince Vladimir- (whose historical memory is experiencing a Renaissance in Russia.) Vladimir, for political, economic and military reasons, embraced the faith and order of the neighboring Byzantine Empire, laying the foundation for the future concept of a "Third Rome." It was Vladimir who carried out large-scale social and political reforms, influenced by ideas taken (this time) from the East.

The next major political and social import came from the West. Peter the Great "opened a window into Europe" as the saying goes when he established the city of St. Petersburg. He immediately began importing Dutch and German culture into Russia.

Soon after, French influence began to influence Russian society. The Russian aristocratic class began to speak almost entirely in French. Even on the eve of the War of 1812, Napoleon Bonaparte enjoyed incredible popularity among the Russian officers that were arrayed against him. What is remarkable is that Napoleon was probably more popular then among Russians than Trump is now. But this did not prevent the Russian people from going out to stop Napoleon's invasion and eventually going on to march all the way to Paris.

Moving along through history, the Decembrists in 1825 picked up many ideas from the French and American revolutions as a result of their time in the West after the defeat of Napoleon. Liberty, equality and fraternity; the republic and nationalism, populism and aristocracy. They eventually would go on to unsuccessfully lead an officer's coup in Russia in the name of these principles.

Then of course came the events of 1917. The February Revolution was imbued with the spirit of both the French Revolution and the pathos of the English parliamentary system…even if the end result resembled neither. And the October Socialist Revolution bore the hallmark of German and American ideological strains (old Russian patriots in this case like to focus on the Jewish roots of the Bolshevik movement, but I'm putting that detail aside for now). The theory of the Bolsheviks was imported from Germany (Marx and Engels). And the pace of the public-political movement was borrowed from the United States. Trotsky admired America quite a bit, and believed that the revolution would not have been possible without America's help.

Many Third Position philosophers in Europe considered the United States and the Soviet Union to be two sides to the same coin. They referred to both entities as "mondialist" (which is similar to the term "globalist" which is more in vogue now.)

In turn, the Russian White Army exiles of the 20s and 30s borrowed many ideas from the European Right. But unlike the Russian Bolsheviks, the Russian White Army exiles never succeeded in bringing reforms to Russia based on these Third Position principles.

Then came Gorbachev's perestroika program and Yeltsin's democratic reforms, where the Western model was imported wholesale to Russia- even if it was never quite fully adopted. During that period, even the Russian opposition youth movements tried to adopt Third Position ideas from the first half of the 20th century.

Therefore, the current Russian fascination with Trump and Le Pen is quite normal for Russia. The American and French populist right-wing alternative movements serve as inspiration for Russian patriots just as previous historical movements have throughout all of Russia's history. Only now, there is an interesting new element in the relationship. There is a mirror-effect where patriots in the West seem to have taken a great liking to President Putin as well. He seems to be especially popular among the so called "Alternative Right".

We don't yet know how Trumpism and Le-Penism will be adapted and adopted in Russia. But now it is clear from Trump's victory, the potential success of Le Pen, and the rise of Eurosceptic parties all over Europe that things have finally started to go our way. All signals from the West are clear to the Russian New Right. They read: "Alternatives exist & victory is possible."

"Everything will change, right here and right now" – Trump said in his inaugural speech. He was speaking to the American people, but his message was heard loud and clear in Russia as well. To everyone in Russia, in whose veins "flows the red blood of patriots," a new day has come.

The Alternative Right everywhere is ablaze with excitement at Trump's victory.
TomDispatch: "Is President Trump Headed for a War with China?" All Options Are "On The Table" - Rajan Menon, 12 Feb 2017:

Forget those "bad hombres down there" in Mexico that U.S. troops might take out. Ignore the way National Security Adviser Michael Flynn put Iran "on notice" and the new president insisted, that, when it comes to that country, "nothing is off the table." Instead, focus for a moment on something truly scary: the possibility that Donald Trump's Washington might slide into an actual war with the planet's rising superpower, China. No kidding. It could really happen.

Let's start with silver-maned, stately Rex Tillerson, Donald Trump's pick for secretary of state. Who could deny that the former ExxonMobil CEO has a foreign minister's bearing? Trump reportedly chose him over neocon firebrand John Bolton partly for that reason. (Among other things, Bolton was mustachioed, something the new president apparently doesn't care for.) But an august persona can only do so much; it can't offset a lack of professional diplomatic experience.

That became all-too-apparent during Tillerson's January 11th confirmation hearing before the Senate Foreign Relations Committee. He was asked for his view on the military infrastructure China has been creating on various islands in the South China Sea, the ownership of which other Asian countries, including Taiwan, the Philippines, Vietnam, Malaysia, and Brunei claim as well . China's actions, he replied, were "extremely worrisome," likening them to Russia's annexation of Ukraine's Crimean peninsula, an infraction for which Russia was slapped with economic sanctions.

The then-secretary-of-state-designate — he's since been confirmed, despite many negative votes — didn't, however, stop there. Evidently, he wanted to communicate to the Chinese leadership in Beijing that the new administration was already irked beyond measure with them. So he added, "We're going to have to send China's leaders a clear signal: that, first, the island building stops and, second, your access to those islands is not going to be allowed." Functionally, that fell little short of being an announcement of a future act of war, since not allowing "access" to those islands would clearly involve military moves. In what amounted to a there's-a-new-sheriff-in-town warning, he then doubled down yet again, insisting, slightly incoherently (in the tradition of his new boss) that "the failure of a response has allowed them to just keep pushing the envelope on this."

All right, so maybe a novice had a bad day. Maybe the secretary-of-state-to-be simply ad-libbed and misspoke… whatever. If so, you might have expected a later clarification from him or from someone on the Trump national security team anyway.

That didn't happen; instead, that team stuck to its guns. White House Press Secretary Sean Spicer made no effort to add nuance to, let alone walk back, Tillerson's remarks. During his first official press briefing on January 23rd, Spicer declared that the United States "is going to make sure we defend our interests there" — in the South China Sea, that is — and that "if those islands are in fact in international waters and not part of China proper, then yes, we are going to make sure that we defend international territories from being taken over by one country."

And what of Trump's own views on the island controversy? Never one to pass up an opportunity for hyperbole, during the presidential campaign he swore that, on those tiny islands, China was building "a military fortress the likes of which the world has not seen." As it happened, he wasn't speaking about, say, the forces that Hitler massed for the ill-fated Operation Barbarossa, launched in June 1941 with the aim of crushing the Red Army and the Soviet Union, or those deployed for the June 1944 Normandy landing, which sealed Nazi Germany's fate. When applied to what China has been up to in the South China Sea, his statement fell instantly into the not-yet-named category of "alternative facts."

Candidate Trump also let it be known that he wouldn't allow Beijing to get away with such cheekiness on his watch. Why had the Chinese engaged in military construction on the islands? Trump had a simple answer (as he invariably does): China "has no respect for our president and no respect for our country." The implication was evident. Things would be different once he settled into the White House and made America great again. Then — it was easy enough to conclude — China had better watch out.

Standard campaign bombast? Well, Trump hasn't changed his tune a bit since being elected. On December 4th, using (of course!) his Twitter account, he blasted Beijing for having built "a massive military complex in the middle of the South China Sea." And it's safe to assume that he signed off on Spicer's combative comments as well.

In short, his administration has already drawn a red line — but in the way a petulant child might with a crayon. During and after the campaign he made much of his determination to regain the respect he claims the U.S. has lost in the world, notably from adversaries like China. The danger here is that, in dealing with that country, Trump could, as is typical, make it all about himself, all about "winning," one of his most beloved words, and disaster might follow.

Whose Islands?


China claims disputed islands are 'sacred territory'

A military clash between Trump-led America and a China led by President Xi Jinping? Understanding how it might happen requires a brief detour to the place where it's most likely to occur: the South China Sea. Our first task: to understand China's position on that body of water and the islands it contains, as well as the nature of Beijing's military projects there. So brace yourself for some necessary detail.

As Marina Tsirbas, a former diplomat now at the Australian National University's National Security College, explains, Beijing's written and verbal statements on the South China Sea lend themselves to two different interpretations. The Chinese government's position boils down to something like this: "We own everything — the waters, islands and reefs, marine resources, and energy and mineral deposits — within the Nine-Dash Line." That demarcation line, which incidentally has had ten dashes, and sometimes eleven, originally appeared in 1947 maps of the Republic of China, the Nationalist government that would soon flee to the island of Taiwan leaving the Chinese Communists in charge of the mainland. When Mao Ze Dong and his associates established the People's Republic, they retained that Nationalist map and the demarcation line that went with it, which just happened to enclose virtually all of the South China Sea, claiming sovereign rights.

This stance — think of it as Beijing's hard line on the subject — raises instant questions about other countries' navigation and overflight rights through that much-used region. In essence, do they have any and, if so, will Beijing alone be the one to define what those are? And will those definitions start to change as China becomes ever more powerful? These are hardly trivial concerns, given that about $5 trillion worth of goods pass through the South China Sea annually.

Then there's what might be called Beijing's softer line, based on rights accorded by the legal concepts of the territorial sea and the Exclusive Economic Zone (EEZ). Under the U.N. Convention on the Law of the Sea (UNCLOS), which took effect in 1994 and has been signed by 167 states (including China but not the United States), a country has sovereign control within 12 nautical miles of its coast as well as of land formations in that perimeter visible at high tide. But other countries have the right of "innocent passage." The EEZ goes further. It provides a rightful claimant control over access to fishing, as well as seabed and subsoil natural resources , within "an area beyond and adjacent to the territorial sea" extending 200 nautical miles, while ensuring other states' freedom of passage by air and sea. UNCLOS also gives a state with an EEZ control over "the establishment and use of artificial islands, installations, and structures" within that zone — an important provision at our present moment.

What makes all of this so much more complicated is that many of the islands and reefs in the South China Sea that provide the basis for defining China's EEZ are also claimed by other countries under the terms of UNCLOS. That, of course, immediately raises questions about the legality of Beijing's military construction projects in that watery expanse on islands, atolls, and strips of land it's dredging into existence, as well as its claims to seabed energy resources, fishing rights, and land reclamation rights there — to say nothing about its willingness to seize some of them by force, rival claims be damned.


Subi Reef, being built into an artificial island-landing strip in 2015

Moreover, figuring out which of these two positions — hard or soft — China embraces at any moment is tricky indeed. Beijing, for instance, insists that it upholds freedom of navigation and overflight rights in the Sea, but it has also said that these rights don't apply to warships and military aircraft. In recent years its warplanes have intercepted, and at close quarters, American military aircraft flying outside Chinese territorial waters in the same region. Similarly, in 2015, Chinese aircraft and ships followed and issued warnings to an American warship off Subi Reef in the Spratly Islands, which both China and Vietnam claim in their entirety. This past December, its Navy seized, but later returned, an underwater drone the American naval ship Bowditch had been operating near the coast of the Philippines.

There were similar incidents in 2000, 2001, 2002, 2009, 2013, and 2014. In the second of these episodes, a Chinese fighter jet collided with a US Navy EP-3 reconnaissance plane, which had a crew of 24 on board, less than 70 miles off Hainan island, forcing it to make an emergency landing in China and creating a tense standoff between Beijing and Washington. The Chinese detained the crew for 11 days. They disassembled the EP-3, returning it three months later in pieces.

Such muscle flexing in the South China Sea isn't new. China has long been tough on its weaker neighbors in those waters. Back in 1974, for instance, its forces ejected South Vietnamese troops from parts of the Paracel/Xisha islands that Beijing claimed but did not yet control. China has also backed up its claim to the Spratly/Nansha islands (which Taiwan, Vietnam, and other regional countries reject) with air and naval patrols, tough talk, and more. In 1988, it forcibly occupied the Vietnamese-controlled Johnson Reef, securing control over the first of what would eventually become seven possessions in the Spratlys.

Vietnam has not been the only Southeast Asian country to receive such rough treatment. China and the Philippines both claim ownership of Panatag (Scarborough) Shoal/Huangyang Island, located 124 nautical miles off Luzon Island in the Philippines. In 2012, Beijing simply seized it, having already ejected Manila from Panganiban Reef (aka Mischief Reef), about 129 nautical miles from the Philippines' Palawan Island, in 1995. In 2016, when an international arbitration tribunal upheld Manila's position on Mischief Reef and Scarborough Shoal, the Chinese Foreign Ministry sniffed that "the decision is invalid and has no binding force." Chinese president Xi Jinping added for good measure that China's claims to the South China Sea stretched back to "ancient times."

Then there's China's military construction work in the area, which includes the building of full-scale artificial islands, as well as harbors, military airfields, storage facilities, and hangars reinforced to protect military aircraft. In addition, the Chinese have installed radar systems, anti-aircraft missiles, and anti-missile defense systems on some of these islands.

These , then, are the projects that the Trump administration says it will stop. But China's conduct in the South China Sea leaves little doubt about its determination to hold onto what it has and continue its activities. The Chinese leadership has made this clear since Donald Trump's election, and the state-run press has struck a similarly defiant note, drawing crude red lines of its own. For example, the Global Times, a nationalist newspaper, mocked Trump's pretensions and issued a doomsday warning: "The U.S. has no absolute power to dominate the South China Sea. Tillerson had better bone up on nuclear strategies if he wants to force a big nuclear power to withdraw from its own territories."

Were the administration to follow its threatening talk with military action, the Global Times added ominously, "The two sides had better prepare for a military clash." Although the Chinese leadership hasn't been anywhere near as bombastic, top officials have made it clear that they won't yield an inch on the South China Sea, that disputes over territories are matters for China and its neighbors to settle, and that Washington had best butt out.

[...]
"We must secure the existence of our people and a future for White children."

TRI-COLORED TREASON - by David Lane

Afflict me no more with your hypocrisy. If you insist on worshiping your executioner, then depart from me, for it is treason against the White race, against nature, against civilization, and against the Gods.

I have come under attack for articles I have written entitled The Right Wing, Cowards, Liars, Screwballs and David Lane on Religion. Also for naming one of the pro-american, anti-communists who profess to care about the continued existence of the White race. I come now to apologize for naming the specific individual and to admit my error. I will now indict them all.

You tell me you are anti-communist and you care about your White kinfolk? Well it was America who turned several million White men over to the Soviets to be outright murdered or die a slow death in slave camps in 1945. But you love America; is it delusion, cowardice, or race treason?

You tell me you are anti-communist and you care about the survival of the White race? Well, the Germans would have destroyed Communism and provided a secure base for the existence of our race in our European homeland fifty years ago if America hadn't intervened to save the Soviet Union and destroy our racial saviors. But you love America; is it delusion, cowardice, or race treason?

You tell me you are anti-communist and you care about your fellow White kinfolk? The Soviet enslavement of two hundred million White people would have ended decades ago except for the financial support of America. But you love America; is it delusion, cowardice, or race treason?

You tell me you hate Communism for what it does to White people in the Soviet Union. But Federal judges destroy and terrorize millions of little White children with their forced busing and integration plans, untold thousands of White women are raped by Negroes every year, the White race is now overrun and mixed probably beyond the point of no return, as a policy of the American government, and you love America. Is it delusion, cowardice, or race treason?

You tell me you hate Communism for what it did or what it does to the White people of Rhodesia and South Africa. Well, it was American political and economic pressure that destroyed White Rhodesia and now destroys White South Africa. And you love America; is it delusion, cowardice, or race treason?

It's a lot safer to talk about those mean, nasty old Communists over there, than to tangle with the head of the snake, the seat of jewish world power, the real murderer of the White race, isn't it? You could end up dead like Robert Mathews, or in prison forever like the Brüder Schweigen. But then I guess we all choose our own priorities. For some its political, economic or religious systems, and for some it's the biological existence of the White race, do or die. Get one thing straight all you double thinkers, self deluders, deceivers and dabblers: America is the murderer of the White race, and if we are to have any chance of resurrecting our race while there is still a gene pool to work with then we are going to face reality, discard our delusions, speak of and act on, the single greatest issue of all time, racial survival.

Oh no you say, it isn't America that's the head of the snake, the murderer of our race, it's just that some bad guys grabbed the reins of "our" government a few years or decades ago. I showed you the real history of "your" government, and America's dominant religion and you ignored me. As always happens when dogma is contradicted by fact, the believers react in the same ways. A few investigate the allegations and accept reality. Others pretend the unpleasant facts don't exist, and still others fly into a rage directed at those with the effrontery to check belief with reason. Or perhaps you just believe that "ancient history" is of no importance or effect. So let's discuss present day America.

You are quite correct that the entirety of the entity called America is not necessarily synonymous with the government in power. America is comprised of many interrelated parts and we will consider the most important components that make the whole: (1) Military power; (2) Police power; (3) Economic tenets; (4) Political tenets; (5) Religion; (6) News media; (7) Entertainment media; (8) Sports; (9) Demographics.

When I am through if you are still able to say the words "White American" then leave the company of sane men, for you can no more be both White and American than you can stop the motion of the planets. If you are not an implacable enemy of America, and all it has been and all it is, you are a traitor to the existence of our race. And if you support the aims or continued existence of the political entity known as America then your treason cannot be calculated in the words of mortals.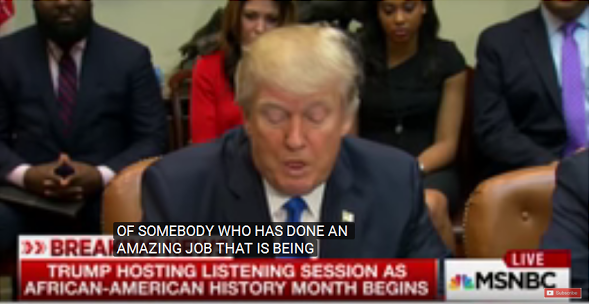 "Frederick Douglass as an example of somebody who has done and amazing job
.....that is being recognized more and more, I notice."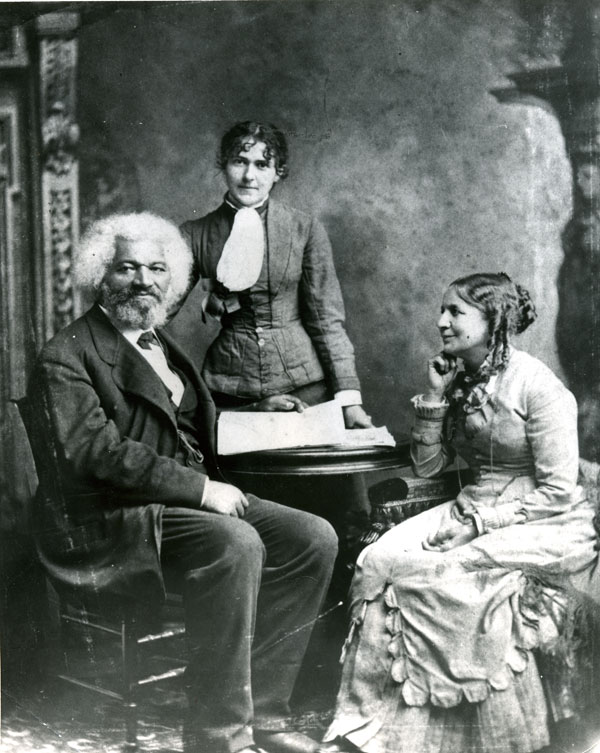 ​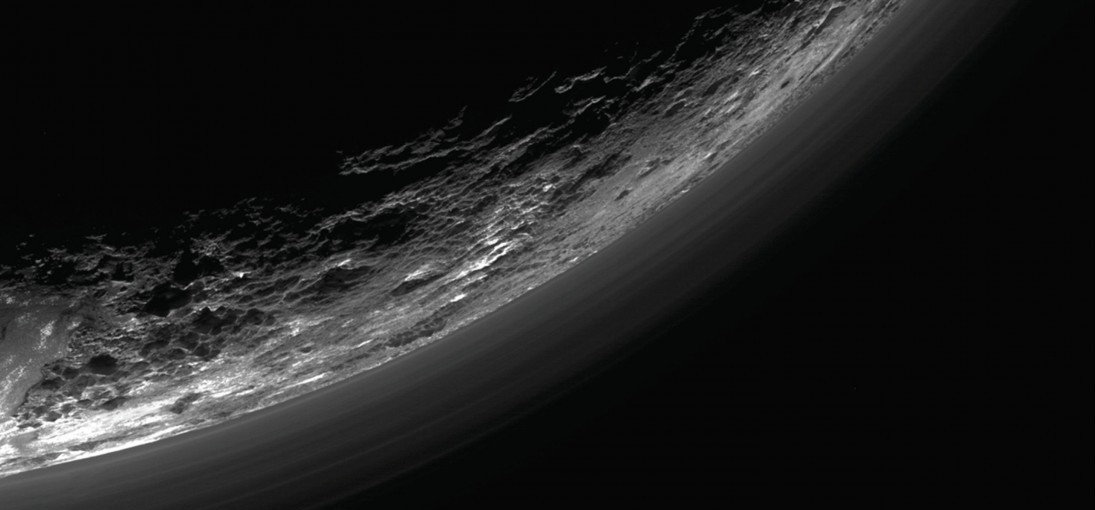 This is the kind of reach a European-Asian Alliance is capable of, even while heavily burdened: imagine what we could accomplish if we were not saddled by the YKW, their Abrahamism (Judaism, Islam and Christianity), complicit right-wing arrogation and liberal irresponsibly - pinning us down with the irresponsible among us, their consequences; as well as in obsequiousness toward, and over-burdened necessity to defend against, African aggression and bio-power, Muslim colonization ("Hijra") and terror.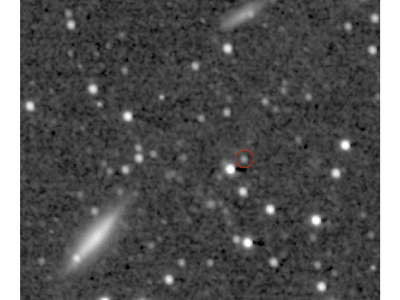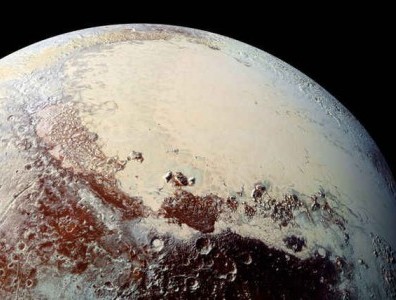 Nasa, New Horizons image gallery.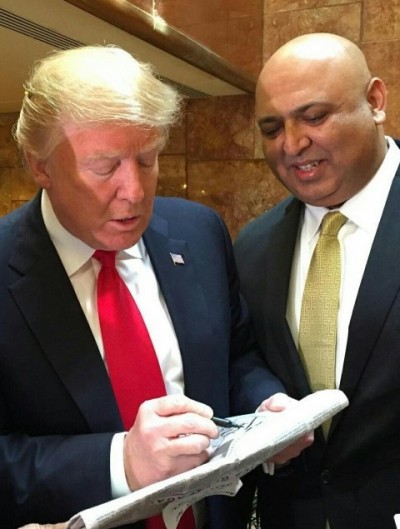 "Don't be surprised if the money he used to buy-up American real estate came from U.S. foreign aid" - TT. Pictured, Trump signalng 181 dimensional chess with Pakistani-American real estate tycoon, Sajid Tarahas, founder of 'Muslims for Trump.'
BBC, "Trump's Hindu, Sikh and Muslim power brokers", 24 Jan 2017:

When Indian-American industrialist Shalabh "Shalli" Kumar donated close to a million dollars to the Trump campaign, many in the community dismissed it as a poor investment.

But today, Mr Kumar is the go-to guy not just for Indian-Americans chasing opportunities in the new administration but apparently for the Indian officials seeking contacts with Trump aides.

A leading Indian TV channel NDTV introduced him as "the man with a direct line to Trump" on their show. Another top-ranking Diaspora website, The American Bazar, has called him "the most influential Indian-American power broker" in DC.

And Kumar isn't complaining about this new celebrity status. "I would like to be the bridge between the two sides," he told the BBC. "I have arranged two big meetings between Indian officials and leading figures in the Trump team."

A majority in the Indian immigrant community have traditionally supported Democrats and Trump's anti-immigrant campaign rhetoric seemed to have further alienated many.

Kumar says he and his Republican Hindu Coalition mobilised Hindu Indian-Americans votes in swing states like Florida.

Their message? Trump was the anti-terrorism candidate, and would help India and US see greater collaboration in defence, energy and manufacturing.


Trump's anti-Muslim rhetoric did appeal to some Hindus, but whether that actually swayed the community at large is unclear.


Kumar is not the only one whose stock has soared with a Trump victory.

Pakistani-American Sajid Tarar, who is a Muslim, and Sikh-American Jesse Singh, sided with Mr Trump at the peak of his anti-Muslim barbs. They were pilloried by their own communities for doing so. One exit poll suggested more than three-quarters of Muslims voted for Clinton.

Mr Tarar's Facebook inbox used to be swamped with negative messages, calling him a "disgrace to Pakistan and Islam".

But on the morning of 9 November, his phone wouldn't stop ringing. Mr Tarar had more than 80 messages congratulating him on Mr Trump's victory and how he had made Pakistan proud.

He says the Pakistan embassy reached out to him to facilitate a call between Pakistani Prime Minister Nawaz Sharif and the President-elect.

"I sent out a few emails and the call happened," says Mr Tarar, a real estate businessman.
BBC, "Theresa May: UK will be a global leader on trade", 19 Jan 2017:

Theresa May has told leaders at the World Economic Forum in Davos that the UK will be a "world leader" on trade. But the prime minister also warned that inequality blamed on globalisation was aiding the "politics of division". Her speech to business leaders and politicians in Switzerland comes after EU leaders said a post-Brexit trade deal with the UK would be "difficult". The European Commissioner for Economic Affairs, Pierre Moscovici, said Brexit would be bad for the UK and the EU.

EU Commissioner for Economic & Financial Affairs, France's Mr Moscovici, told BBC that Brexit was not a positive move.
Pierre Moscovici (French pronunciation: ​[piɛʁ.mɔs.kɔ.vi.si]; born September 16, 1957) is a French politician currently serving as the European Commissioner for Economic and Financial Affairs, Taxation and Customs. Previously he served as a senior French politician, as Minister of Finance from 2012 to 2014 and as Minister for European Affairs between 1997 and 2002.

Previously a member of the Trotskyist group the Revolutionary Communist League, Moscovici joined the French Socialist Party (PS) in 1984 and has since been a member of the Departmental Council of Doubs and the French and European Parliaments.

Early life and education

Born in Paris, he is the son of the influential Romanian-Jewish social psychologist Serge Moscovici and of the Polish-Jewish psychoanalyst Marie Bromberg-Moscovici.[1]

In the meantime, former UKIP treasurer, Andrew Reid, seems to have secured something out of the deal:
Oxford Mail, "Villagers in Dorchester-on-Thames, South Oxfordshire, are battling former UKIP treasurer and city lawyer Andrew Reid", 19 Jan 2017:

VILLAGERS are fighting for freedom after a former UKIP treasurer a bought up vast swathes of beloved countryside and started fencing it off. Residents in Dorchester-on-Thames were shocked when city lawyer Andrew Reid bought the 845-acre Bishop's Court Farm for £11m last year and started putting up barbed wire fences around fields where families have played and picnicked for generations.

The rolling patchwork of pastures, in the shadow of Wittenham Clumps hill on the banks of the Thames, includes the famous meadow by Day's Lock where the World Pooh Sticks Championships were held for more than 30 years.

The previous owner of Bishop's Court Farm, Anne Bowditch, had always been happy for villagers and visitors to tramp across her meadows, but she passed away in September 2015.

Mr Reid, senior partner at RMPI solicitors, bought the property last year through a company called Vision Residences (2) LLP.

The first many villagers knew about it was when spiked fences started shooting up across the fields in October.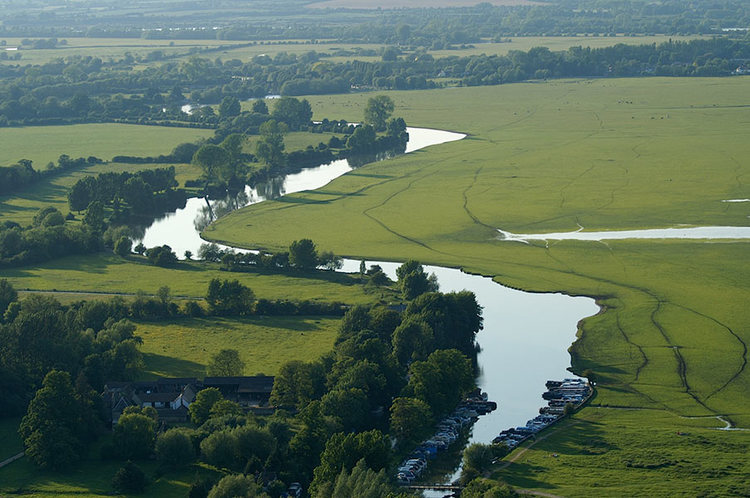 A commentor on the article noted: "There was a famous photo taken in these fields years ago that was used in a genius plot by the British in WW2 to deceive the Germans (remember the floating "airman" who had invasion plans in his jacket). A photo of him with his "sweetheart" was planted on him - that photo was taken on Day's Meadow."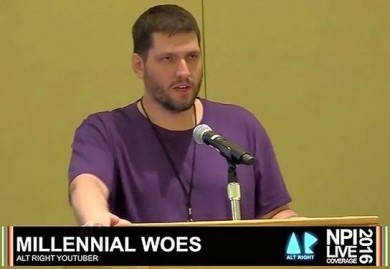 Mirror, 9 Jan 2017: "Racist vlogger who became global YouTube sensation unmasked"
...etc., so the headline and the hit piece reads.
On 5 June '15, Millennial Woes came to Majority Rights and left a comment * insisting that his link be removed from this site because I, DanielS, would not accept his friend, The Truth Will Live, a.k.a. (((Ruth))), as a part of our struggle, let alone as having a place to define our terms. I consider his position in her regard to have been naive at best, but probably more like an unsavory deal with the tentosphere. I really don't approve of this defense of the Jewish tent of the tentosphere. In addition, his going along with the Alt-Right's attribution of "THE Left" as the enemy is unacceptable; finally, he is annoying in coupling this attempt to join the Alt-Right in muting our platform, while perhaps garnering some of our ideas and auguring to misdirect them.
Even so, the doxing and smearing of him by a purportedly objective news source, The Mirror, is way out of line. Even I don't think he is remotely that bad or that he deserves that. But then again, beware the right, Alt-Right too - it's an unstable arrangement - the right has come back to bite countless adherents and those with misfortune to find themselves on the other side of their reactions over the years.
* The Millennial Woes comment that I am referring-to comes as the second in a series of three comments dated 3 - 5 June 2015, viz., #6, #14 and #17 and occurs within the post called "The Lies Will Try To Live But They're Not White, They're Jewish."
Posted by Millennial Woes on Wed, 03 Jun 2015 12:27 | #6

Ruth, who has the channel "The Truth Will Live", is a close friend of mine. She and I speak regularly about the key issues of the alt-right, including the JQ, and she is on-board with all of it. In particular, residing in a Somali-heavy area of the US, she has to deal with their shit just like the rest of us do, and she hates it and opposes immigration from the Third World as wholeheartedly as any of us do.

To repeat, she is a close friend of mine and I know that she is a good, kind, decent person. I think it is wrong of you to besmirch her unless you have some evidence that she is a fake.

PS. And no, she didn't ask me to write this post! AFAIK she doesn't even know about this article.

Posted by Millennial Woes on Fri, 05 Jun 2015 11:41 | # 14

DanielS,

I understand your position, and I do understand the danger. However, I cannot stand by as my close friends are bad-mouthed when they have done nothing wrong whatsoever. (Note that you conflate Ruth's statements with Rachel Haywire's, when they are two very different people.)

Though I am grateful to your site for linking to my channel this last year or so, I ask you to remove that hyperlink now. I do not want to be associated with a site, however worthy it might be, that insults and dismisses my own friends.

Thank you, MW.

Posted by Millennial Woes on Fri, 05 Jun 2015 20:26 | # 17

DanielS "One extreme is to do the Christian services bit, helping Africans to no end. The other is to not care." She says it is wrong and extreme because they cannot take care of themselves well enough and it is the White man's burden to help them.

This golden rule is one of the most Jewy things imposed on Whites from the Bible.

MW: That's very strange, because it was I, a non-Jewish, non-religious, British-native white guy, who introduced Ruth to the idea that the White Man's Burden is a real thing - having arrived at this belief myself without any help, Jewish or otherwise. I came up with it, of my own volition, based on my own observations of my (white, non-Jewish, non-religious) people.

DanielS If you are that defensive of these women then we would view your link as a bum steer anyway.

MW: I don't even know what that phrase means. All I'm asking for is decency. Without a shred of evidence, you are ascribing a calculating, deceitful nature to a woman who simply doesn't have such a nature. If defending her makes me "defensive," so be it.
Millennial Woes argues that I conflate Ruth and Rachel Haywire, but I do not. In fact, my position with regard to Ruth was developed with interviews of her separately. Nor was I picking on her without evidence or for trivial reasons - it is most important to separate White advocacy from her sort of influence. For the record, I did not conflate Ruth's position with Rachel's: Ruth wanted to define the left for us, to encourage Abrahamism, she said that she believes in "the White man's burden" (that we owe help to Africans); and in the end she would pursue an agenda to have us treat Jews as a part of our cause, having kindred issues and concern for Western culture. But for a myriad of reasons, it is critical that there be White advocacy platforms free of Jewish influence (active influence, in particular), however benign it may appear (and the reason to discriminate against this one (((Ruth's positions))) wasn't really particularly hard to discern).