Majorityrights News > Category: Crusade against Discrimination in Britain


The Coming Persian War, Jason Reza Jorjani, 16 Oct 2017:

On Friday the 13th of October, 2017, President Trump gave a speech on the Joint Comprehensive Plan of Action (JCPOA) that Persians will forever remember as "the Arabian Gulf" speech. Seven months earlier, Secretary of State Rex Tillerson announced that the United States was initiating a "comprehensive review" of its Iran policy, including the JCPOA colloquially known as "the Iran nuclear deal." About a month after Tillerson's April 19th statement, the Secretary of State accompanied President Trump on a state visit to Saudi Arabia where the President addressed tens of Arab nations in a speech that identified Iran as the leading state sponsor of terrorism. This, despite the fact that Iran has never carried out an act of terrorism on American soil whereas, during his campaign, Donald Trump himself rightly identified Saudi Arabia as responsible for helping to plan and organize the 9/11 attacks. A comparison of the remarks of candidate Trump regarding Saudi Arabia to the policies of President Trump on Saudi Arabia is one of the clearest examples of Donald Trump's hypocrisy and charlatanry. Another is his not having included the Saudis in his "Muslim ban" that does prevent Iranians from immigrating to the United States. The candidate who lambasted Hillary Clinton for taking money from Saudi Arabia went on to literally do a war dance with the Saudis, and to form a coalition with them against Iran. Several weeks after this trip to Saudi Arabia, Secretary of State Tillerson referred to the Persian Gulf as "the Arabian Gulf".

During his Friday the 13th speech decertifying the JCPOA and laying out a strategy for regime change in Iran, President Trump echoed his Secretary of State when nearly six minutes into the twenty minute speech, he said that Iran "harasses American ships and threatens freedom of navigation in the Arabian Gulf and Red Sea." Trump's speech presented the outcome of the "comprehensive review" of Iran policy announced by Tillerson back in April. In summary, the new Iran policy includes renegotiating the nuclear deal to remove the time limits on the heavy restrictions of Iran's nuclear energy program, to target Iran's ballistic missile development, especially its efforts to acquire ICBMs, as well as measures not directly related to the nuclear program but targeting the regime, such as the imposition of crippling sanctions on the Islamic Revolutionary Guard Corps (IRGC), which "has hijacked large portions of Iran's economy", and finally, to support "regional allies", i.e. Sunni Arab states, in confronting the Iranian military and paramilitary presence in Shiite-majority countries like Iraq, Syria, Lebanon, and Yemen.

For someone who has long been involved in the Iranian opposition to the Islamic Republic, and who was outraged by Obama Administration policies toward that regime, there were certainly elements of Trump's speech that, on the face of it, seemed positive. These included his description of the regime as a tyranny that does not reflect the character and will of "a proud people", a regime that has "raided the wealth of one of the world's oldest and most vibrant nations." Trump rightly condemned the Islamic Republic for brutally crushing the peaceful mass demonstrations of the summer and fall of 2009. He rightly chastised Obama for a nuclear deal that "threw Iran's dictatorship a political and economic lifeline, providing urgently needed relief from the intense domestic pressure…" Indeed, Obama was penning secret letters to the Supreme Leader at the same time that the latter was ordering the murder and torture of young unarmed protestors whose chants included "Obama, Obama, either with us (the Iranian people) or with them (the Islamic regime)!" Trump's evocative description of Obama's perverse physical transfer of "huge piles" of cash to the Mullahs by airplane was particularly compelling.

There is, however, good reason to question the sincerity of the President when he claims that in his proposed policy of confronting the Islamic Republic, the United States government stands "in total solidarity with the Iranian regime's longest suffering victims… The Iranian people [who] long to… reclaim their country's proud history, its culture, its civilization…" The bare minimum of showing respect for the people of Iran's millennial Persian civilizational heritage is to refer to the Persian Gulf by its proper name, which dates from the time of classical Greek geographers and has since been officially recognized by all major international organizations. Wanting to get under the skin of the Mullahs and threaten them is no excuse, since from the moment that they seized power in 1979, they have been Arabizers that tried to suppress Iran's Persian identity. At one point they even wanted to bulldoze Persepolis and change Iran's language to Arabic. President Trump's use of the bogus term "Arabian Gulf" was bound to terribly offend the Persian people themselves. It reveals that the rest of his rhetoric about Persians being oppressed and victimized by the Islamic Republic was primarily for domestic consumption, preparing Americans for the "liberation" of yet another country.

Trump's deployment of the phrase "Arabian Gulf" was no more accidental than Secretary of State Tillerson's seven months earlier. It signals the true end game of the new Iran policy: the transformation of the Persian Gulf into the Arabian Gulf through targeting Iran's nationwide Persian cultural identity by engineering ethnic separatism, reducing Iran to an impoverished rump state of 'Persia' surrounded by resource-rich "microstates" exploitatively controlled by Saudi Arabia and the rootless global capitalists whose cancerous Deep State has destroyed America's moral compass. That Trump and Tillerson intend to pursue a war with this outcome was made clear in statements that Walid Phares volunteered to Fox News on October 13th during a preview and preliminary analysis of the President's "Arabian Gulf" speech.
This posting is not meant as an endorsement, but rather to allow for Hoppa to speak for himself since he is a central figure of Libertarianism and is frequently cited as an authority of its orientation as such. The talk is particularly relevant as a reference point as this lecture is on the topic of Libertarianism as it bears on The Alt-Right.
Chapo Trap House on How Richard Spencer Plays the Liberal Media, 14 June 2017:

Matt Christman

Angela Nagle (7:53): They think (also) that women making the completely voluntary choice to have children with a non-White man is White genocide (laughs) you know, it's just so ridiculous, I mean…

Matt Christman (8:05): interjecting sarcastically: Ah, excuse me, but, "cultural Marxism" much? Frankfurt School?

Angela Nagle (8:10): Laughs uproariously

Matt Christman (8:14): "It's not of their own volition."

Angela Nagle (8:14): laughing

Matt Christman (8:15): Porn! Jewish produced porn has brainwashed them into thinking that big dicks are more pleasurable to have sex with.

Angela Nagle (8:22): Continues to laugh in approval of the sarcasm.

Matt Christman (8:24): They literally believe that by the way.
It has always been theoretically uncomfortable when White advocates White knight or try to counter "the misogyny" of White advocacy on behalf of White mudsharks by suggesting that they are sheerly brainwashed by cultural Marxsim.
I have tended to lay off these arguments as I believe there is truth to cultural coercion and veritable psy-ops of cultural Marxism and demoralization through Jewish porn; and it is a help to take a step away from completely deterministic, objectivist arguments; better still, as opposed to the White genders blaming one another, to look critically at Jews, who have been egregiously critical of us and divisive of White men and women. These angles are true enough to consider along with being helpful to take the pressure off of gender antipathy and to put the social realm and culture (by which I mean rule structured practices) into play.
However, the cultural Marxism angle has always been insufficiently explanatory when dealing with "voluntary" miscegenation and White genocide. The little discourse above provides occasion for correction.
Angela Nagle might believe that outbreeding is not killing European genotypes; here White advocates haven't done that bad in showing that it (coercion that suppresses breeding of a race) can meet with the UN definition of genocide.
Matt Christman might think that all White advocates believe miscegenation and outbreeding is only a result of brainwashing; and maybe some do. But his and Angela Nagle's mockery exposes a puerility and weakness of their own argument, which calls for exploitation through the added sophistication of the hermeneutic circle.
White females, as any females, do have base drives that can incite genetic competition, miscegenation, incline toward strong black men with big weenies (though even I, in my distaste and disrespect for blacks on the whole, would not reduce miscegenation to only these causes) an inclination that can be activated under certain circumstances - particularly by pandering to them in atavistic circumstances such as the disorder of modernity. However, for a self proclaimed leftist, Nagle is making a surprisingly reductionist, liberal, right wing argument in saying "it's completely voluntary." There are definitely cultural rule structures that are encouraging and promoting it; and even more significantly, there are heavy taboos against criticizing it; even literal laws against taking critical and opposing stances against it. These are cultural/political violation of even the most reasonable and natural extent for mature White men (and women) to protect their kind.
This would be a part of the pleasure pain matrix that Matt Christman invokes. As White men overcome their right wing reactionary position and adopt the reality of social construction and the hermeneutic circle, they will not have to accept the "way it is-ness" of Matt Christman's "White knighting" on behalf of mudsharks (likely overcompensating pandering for the fact that he is ugly - about as ugly as the typical black woman - and desperate to be in the good graces of Jews, if not part Jewish himself).
But as we step into hermeneutics, we move beyond the tropism of the high contrast porn episode of the gargantuan black weenie and the White woman. But first, porn does some corrective favor in the sense that it is compelled to show that we White men can be quite well hung - so, if that's what a woman feels she needs. Finally, porn does not tend to reveal the fact that blacks are not necessarily heavy hung; I don't need to belabor this point here, except for the fact that their Not having a big weenie does not suddenly make them OK to intermarry with by our estimation. And as a very fundamental point, we are not discriminating against White guys with big Weenies.
Our kind was averse to blacks as children, before sexuality was even an issue, let alone weenies. After that it was the presumtuousness, arrogance, hyper-assertiveness, aggression, brutal antagonism and violence against Whites. Things that the puerile might find titillating, perhaps puerile girls, but not us. Along the way, we noticed subtleties of our female co-evolutionaries which we found compelling; and the physicality of blacks generally displeasing by contrast, let alone their behavior and the fall-out of their way of life.
We did not expect that we would be blamed for everything and told we owe them everything, including those we might hope to be our wives and daughters. We never could have imagined that we would be expected to accept this in servitude. We thought others would naturally think as we do, and though some naive adults thought it was a good idea to integrate us with blacks, when we got old enough, that we would join the rest of normal Whites who want to get away from them and be with Whites.
That didn't happen in any articulate way. And we have to confront not only the fact of cultural Marxism, but that our enemies are playing the objectivist angle where it works against us - heavily now that they've hoodwinked the Alt Right and other large tracts of popular culture to argue against PC and "the left."
We have to confront the fact of thrownness, that our group co-evolutionaries can miscegenate, but by the same token, thrownness, we are thereupon able to invoke and collaborate on cultural rule structures; it is not something that we have to accept as just the way it is, merely a voluntary choice that owes nothing to the tens of thousands of years of evolutionary struggle that went into our differentiation; along with its hundreds and thousands of years of social capital.
Even if they argue that some black guy might provide a more pleasurable moment and episode than some White guy, might be more confident (and coherent of identity, in part as a Jewish backed thug coalition) in the Jewish provoked disorder of modernity, where the rule structure of our guard and classificatory boundary is down, we can easily counter that plenty of us White guys are going to provide not only quite fine moments, but as we rebuild our full class, a far more pleasurable and satisfying way of life than the blacks manage.
With that, rather than mocking and laughing at the servitude of black interests that has been imposed upon White men, we will be having the last laugh as we send miscegenators and their half cast broods to live with blacks and the way of life that they create. They will either accept that or the recognition that they are indeed the supremacists and slave masters who need to be overturned by any means necessary. Do you know Angela and Matt, a White guy might not want to be a slave, paying for the babies of the mudsharks who destroy the genome bestowed them through tens of thousand of years of struggle, might just find a White woman's face and skin color more appealing, a European's way of life more pleasurable.
Angela Nagle claims to be open to talking to people who are dealing in topics forbidden by PC. We have offered to talk to her and that remains a standing invitation.

The march in London was attended by thousands, with one Twitter user putting the demonstration's attendance figure at 30,000. Ex-servicemen marched alongside the Football Lads Alliance in a demonstration against recent terror attacks that have hit the UK.

Daily Mail, "Thousands of football supporters march" in London, 8 Oct 2017:

Thousands of football fans marched against extremism today at a protest attended by English Defence League founder Tommy Robinson.

The ex-English Defence League founder appeared to be reporting on the march for The Rebel Media, but was also spotted smiling with supporters

The Football Lads Alliance (FLA) descended on London for a demonstration condemned by charity Stand up to Racism (SUTR) as well as Labour's shadow home secretary Dianne Abbott. Dianne Abbott was among the signatories of a statement penned by Stand up to Racism, who said the group should make clear there is no place for right-wing extremists to speak on the march.

FLA founder John Meighan said the event was organised to show concern at a 'recent upsurge' in UK terrorist attacks, according to the Evening Standard.
Although hobbled by the kinds of constraint that Tommy Robinson is beholden to, including Dianne Abbott's "Stand Up to Racism" (SUTR) statement, the march's implicit Whiteness is overwhelming, and is cause for optimism that it will have momentum to carry beyond superficialities of anti-nativist political "correctness."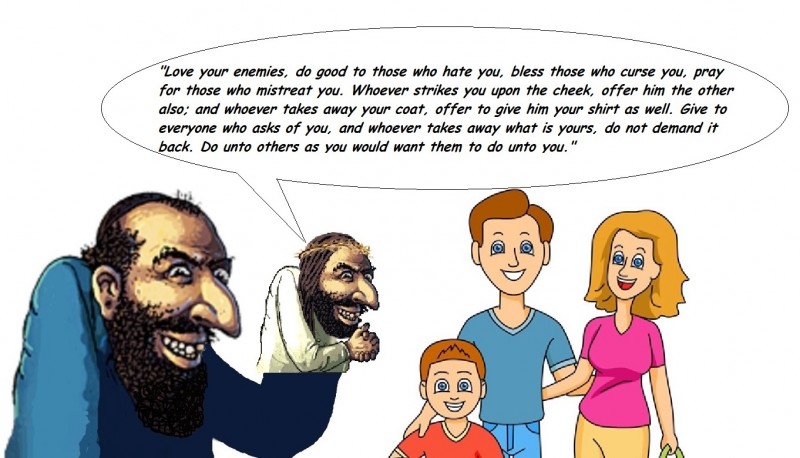 What could possibly go wrong?
Respect the flag that so many Americans died for -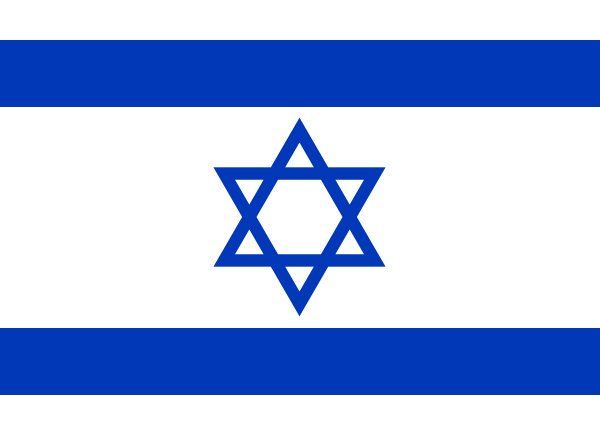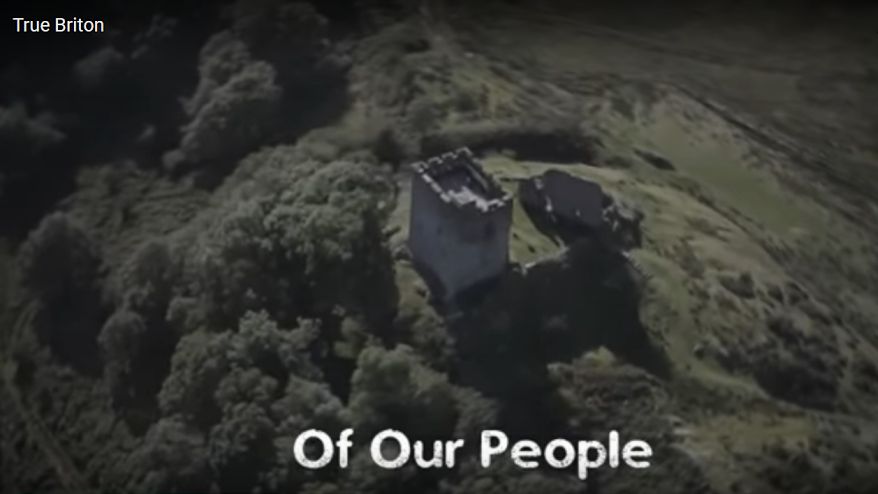 True Briton by Oswald Mosley
Oswald Mosley's Union Movement

Oswald Mosley died in 1980 but his ideas live on. 'Ten Points For Action' was published forty years ago but they are still relevant. Compare these visionary policies to the paranoid fantasies of the far-right.

1) Action to Build Houses. We want Action to solve the housing problem. It should be taken out of the hands of local authorities and entrusted to Government leadership with powers to mass produce houses and flats like an 'operation of war', turning out homes as munitions were mass-produced in time of war.

2) Stop the Land and Rent Rackets. Give the Government the power to acquire land at pre-boom prices and to finance housing by low-interest loans, paid for by high-interest charges on all non-essential and luxury building. Such action would bring down house prices and rents and at last provide good but cheap housing for all.

3) Stop Immigration - Start Repatriation. We want Action to ease the pressure on housing and other social problems (like the reintroduction of diseases unknown in Britain for hundreds of years) by stopping all further immigration and by repatriating all post-war immigrants to good jobs and conditions in their homelands, to which prosperity had been restored by using the surplus wealth and production of united Europe. But Britain could make a start now before the complete union of Europe is achieved.

4) Choice in Education and Health. We want Action to build good schools, colleges, universities and hospitals, just as we would mass-produce houses and flats. Parents should have a choice of schools for their children. We should not be taxed to provide those health services we will never use (maternity benefits for confirmed bachelors!) but free to pay in proportion to our requirements.

5) Free Speech - Law and Order. We want Action to ensure freedom of speech for everyone, guaranteed by the Government, which has a duty to maintain law and order in the State and to take effective action against mob violence, which today denies freedom of expression to any views of which its agitators disapprove. Let us maintain local police forces with their local knowledge and experience, but let us supplement them with a highly-trained, well-equipped, mobile national police force, to put down organised crime and to maintain public order.

We would ensure freedom of the Press for both newspapers and the public. Any man who felt himself misrepresented in the Press should be guaranteed (by law) equal space to reply in the newspaper concerned. This would free the public from the expense of seeking justice through costly libel action and free the newspapers from the legal blackmail of a threatened libel action by some unscrupulous racketeer.

6) Capital Punishment. The death penalty should be restored to the statute book, to be used sparingly in the case of premeditated murder. The Court of Appeal should have a solemn duty to reprieve if in any doubt. The sentence could be carried out not by hanging, but by a quick and painless injection or by some other humane method.

7) Action in Europe. To put these policies into practice Britain must advance beyond the concept of a so-called united Europe and Common Market to which the Conservative Party has at last been converted and which the Labour Party still opposes. We must advance quickly to "Europe a Nation", which we have advocated since 1948. We stand for a union of all Europe, our former white Dominions and southern Africa, a great "third force" independent of both America and Russia.

This "third force" must have a central government for its defence, the economy, finance and scientific development, with power to raise wages and control prices as production increases for a guaranteed market, insulated against unfair competition from the rest of the world.

We need a European army, equipped with the most modern weapons to defend our continent against attack from any quarter. This should be financed on a European budget, instead of each small country straining its economy to finance its own defence.

8) National and Regional Governments. There should be independent national and regional governments for each European country and the main regions. This would enable England, Wales, Scotland, Ireland and other European countries and regions to have their own parliaments for internal affairs and for the preservation of their national and regional cultures.

9) The Irish Problem. The ultimate solution to the Irish problem is the union of that country within a united Europe. But the bloodshed must first be brought to an end by a free vote on a county basis in each of the Six Counties and a subsequent readjustment of the border. The bulk of the Catholic population in the North would then be ruled (as is their wish) from Dublin, with a lessening of present tensions, the IRA would lose its bases in the North and the British Army would have a much shorter border to patrol against infiltration from the South. In this improved situation agreement could more easily be reached on the eventual union of Ireland, with the rights of the Protestant minority protected and guaranteed by European government.

10) Government of National Union. We stand for a government of national union and effective action, drawn from the whole nation, from the professions and the trade unions, arts and science, the law and the armed forces. Government elected by the whole people alone should govern. It should have power to lead the economy, raising wages and controlling prices as science increased production. Then we will have cooperation instead of conflict in industry.

We want Action to halt the "brain drain" and to arouse a new spirit of national service in our British people, by relating all reward directly to skill, effort, initiative and responsibility. There should be "great reward for great service", crowned by higher pensions drawn from the wealth of the new economic system, as the reward in old age for those who had loyally served the nation throughout their lives.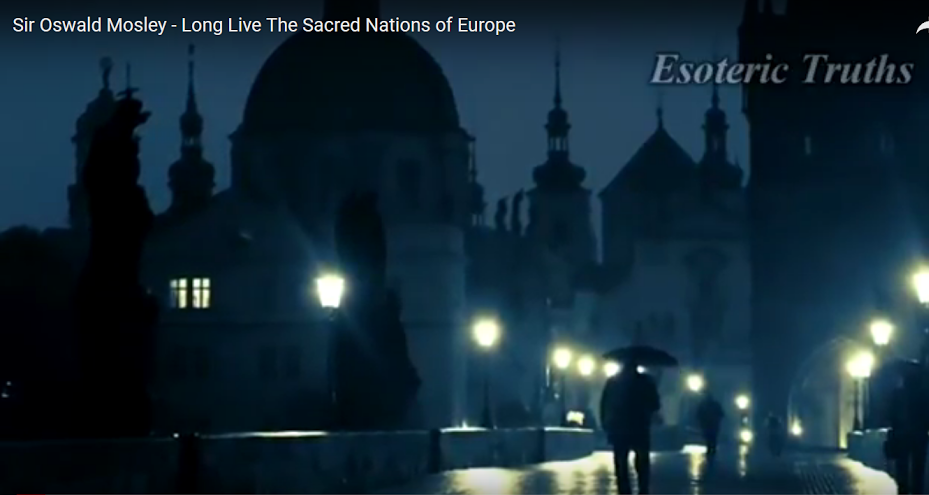 Long Live The Sacred Nations of Europe by Oswald Mosley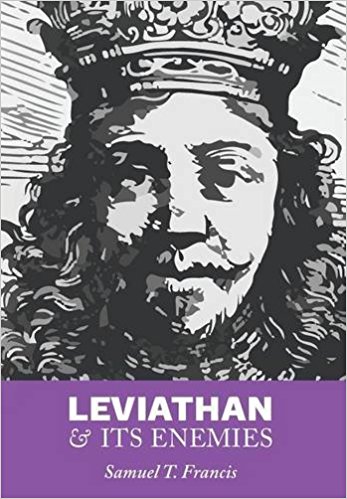 Sam Francis was creating 'young fogies' - Alex Linder.
It's going to require some nuance, but it is important to explain why James Lawrence is a walking piece of dog shit masquerading as a human being, a manifestation shown in his article at (((Alternative Right))):
Alternative Right, "THE COSMOPOLITAN CLASS", 24 Sept 2017.
In brief, James Lawrence has elevated Sam Francis young fogeyism = an aspiration to conceive of oneself as precociously wry in protection of the "traditional" already Jew infested culture against "progressivism." This is anti modernism without being sufficiently post modern (to incorporate the best while leaving behind the worst of both modern and inherited ways), as it stops with a neo-traditionalism, read (((paleoconservatism))).
Now, Francis, and by proxy Lawrence, have some things right.
Namely, that there is a significant portion of influential White people circulating among our elite functions who do not have our ethnonational interests at heart. More, that there is a managerial elite who want to share in this self interested good fortune, who will thus also betray ethno nationals in order to gain favor of this elite, internationalist power.
It is also true that both these kinds of White people can gain international backing by importing foreigners against Whites (or exporting elitist interests, e.g., compradors, against ethnonationals) and they can and do also virtue signal by sacrificing Whites and quelling any backlash against foreign impositions on ethnonationalism.
But I more accurately and descriptively call these people right wingers, and their underpinning objectivism: which is directed by Jewry - hence, Lawrence's commitment to end his article in (((his masters))) bidding by espousing the "true right" on behalf of (((paleoconservatism))) against "the left"..."the Cosmopolitans" and the occasional bad Jew - yes, they have bad ones too, he knows.
Here Lawrence takes a turn into disingenuous speculation, by saying these Whites who betray eithnonationalism are not "traitors" - well, objectivists are not perfectly described as "traitors", true - they are loyal to their own subjective interests through a disingenuous pretense of objectivism or naively subject to the subjective/relative interests of others through the pretense of objectivism.
Although there are distinct patterns of the treacherous Whites among elite positions, there is not necessarily a well organized elite group to which they subscribe as Lawrence would provide for the diversion of conspiracy theorists - it is more facile than that.
Indeed, the only real reason to circumscribe it so perfectly with the designation of a "Cosmopoitain" elite which is strictly loyal to its in group, is to function as a tool for Jews to deflect attention away from what is indeed their more organized half of the elite internationalist equation. So that they can point to their (((paleocons))), who can say, "see? we are the good ones", we have paleocons who are on your side, not like those bad Jews, we're here with you to protect your (((Christian traditions))) against those "Cosmopolitan elites" and the occasional bad Jew, like Soros and neo cons like William Kristol.
That is to say, like the site Alternative Right, James Lawrence is disguising, perhaps even to himself, the fact that he is kissing Jewish ass in order to keep his means to power afloat.
White elites who betray our interests are indeed one giant pole of our problem, but their loyalty functions a bit more arbitrarily on the happenstance of subjective fortune and selling out; along with the mutual admiration and facile croneyism of their "objective" attainment, which is why, in their unaccountabilty, they are so easily bribed and outmaneuvered by the Jewish group, which is organized as a distinct group in its relative interests (is it good for Jews?) and which will send forth posers as representatives of (((paleoconservatism))) against the "Cosmopolitan" elite.
That is to say, objectivism functions in a much more slippery way against ethnonational interests and Jewry knows how to play it - e.g., through reactionary narratives like those of Sam Francis and James Lawrence. It is a nebulous, quasi group created de facto by the ever present temptation of facile betrayal in self interest, and that is why it requires the ever present default vigilance of accountability through left nationalism and its White variant, the White class, White Left nationalism.