Majorityrights News > Category: Political Philosophy

Classical liberals make a two-paragraph declaration of obsolescence
No one ever thought that classical liberals would ever get around to actually acknowledging that they are fine with getting you and your family killed by roving bands of Islamic 'migrants' who are permanently conducting hijra for the past 1400 years and are always looking for a new location to park their reactionary socio-economic caravan of rampant misogyny, homophobia, mestizaje and genocide, but here it is:
Charles Johnson / FEE.org, 'Why Free Immigration is a Right', 30 Mar 2017:

Well good God, of course it is morally wrong for nations to pursue their "self-interest" in anything, and especially in border control policies. People have self-interests that matter, morally; nations do not. Nations are toxic hellholes of false identity and purveyors of monstrous political violence.

Nations are not rational people; they are not free associations or contractual agreements; they are unchosen, coercively assembled collectives, whose interests are typically an abortion of, if not an outright war against, the moral interests of individual people which actually deserve to be cultivated, practiced and respected. For anyone committed to individual liberty, a nations' "interests" deserve no notice at all except to trample them underfoot.
So, there is that. That happened. A classical liberal man actually wrote those paragraphs, and he was not intoxicated when he wrote them.
That excerpt really is basically a two-paragraph declaration of ideological obsolescence on the part of classical liberalism.
Apparently if you pre-emptively use force so as to prevent your enemies from pillaging your lands and killing your family, that makes you 'a bad person' or something. Crucially though, it also happens to make you a winner, which I think is the most important thing.
Separately, Charles Johnson is indeed correct when he says that nations are 'coercively assembled collectives' which wage 'outright war' against 'the moral interests of individual people'. The process of state formation is indeed an inherently violent array of actions from which all other actions of the state cannot be extricated, and the law itself is essentially an opinion with guns and detention facilities behind it. That is completely true.
With that said, though. Does anyone actually care?
Literally nobody even cares, so whatever
When asked to choose between the 'liberty' to have some individuals make moral choices in complete chaos and uncertainty, versus the 'monstrous political violence' of the state which creates stability and guarantees the safe existence of the people from which actual prosperity flows, the people should always choose the state.
Liberty has to be properly understood as not 'freedom from', but rather 'freedom to'. The task of the state is to steer a course that allows for the flourishing of prosperity without undermining the social-economic position of the dominant class which creates and reproduces state power, and without significantly undermining the ethnic composition of the people within the jurisdiction of the state's territory, as genes are a productive force and as such are a factor in the creation of the prosperity atop which the state subsists.
Talking to the invaders is useless
If someone virtue-signalled to Arabs through enacting lax border policies and then framed it as an act of kindness in the social media domain in the hopes that this would somehow smooth integration (still a stupid idea, of course, as integration is a stupid idea), it would actually be just liberals signalling to other liberals in a de facto echo chamber, because Arabs actually barely find time to read their own Arabic print media much less finding time to read English language in the social media domain. This is a fact that is known among most security consultants and among almost anyone who has ever been involved in Information Operations in Mesopotamia after 2003. 'The Arab man in the street' does not read. The Arab guy in the street has a political understanding gleaned from the oral pronouncements of his local Imam, a surface level understanding of current events from Arab language television, and a tangle of mutually contradictory conspiracy theories shared orally or across social media. In the case where social media is used, engagement-rates among Arabs are low, which is to say, they do not actually click links.
Almost 100% of the hearts and minds 'messaging' that classical liberal thinktanks who are trying to 'defend values' have engaged in, has actually been sent into an echo chamber of Europeans and Americans congratulating each other for crafting increasingly sophisticated narratives which all point toward strategically stupid conclusions which undermine European security.
Meanwhile, the mostly male Arab Muslim migrant wave has been ignoring it all while sitting in an ideological trash dumpster of misogyny and homophobia, as they despise all the progressive gains that have been made in regions of the world other than theirs. They have no respect for any other ethnic group and they believe that it is their mission to demographically infest the whole planet.
Safe beneath the watchful eyes
Without security there can be no real freedom. Most people know this almost instinctively, and that is for example why the United Kingdom's referendum on membership of the European Union delivered up a 'Leave' result.
The British people have displayed a revealed preference for the untrammelled full spectrum dominance of the British security state led by Theresa May and Amber Rudd, rather than a European Union which has fallen under the de facto control of Angela Merkel.
We can conclude from this that the British people enjoy actually winning at counter-terrorism more than they enjoy virtue-signalling to a foaming tide of Arab Muslim 'migrants' who can barely find time to read their own Arabic print media much less reading English in the social media domain.
The British people don't actually believe in classical liberalism. They believe in being real people. And that is a reason for optimism.
Classical liberal 'freedom' supposes that individuals can be abstracted from their origins, their environment, the context in which they live and where they exercise their choices, that is to say, abstracted from everything that makes them who they are specifically, and not someone else. It supposes that the individual is always prior to her ends. However, there is nothing that can prove that the individual can apprehend herself as a subject completely free of any allegiance, free of any form of determinism. There is no reason why she would prefer that form of 'freedom' over any other social good. Such a conception ignores commitments and attachments to clans or spiritual sects, bonds of blood and soil, long-term economic class interests, and the fact that nations are the deepest and most enduring source of political experience. Classical liberal 'freedom' is a purely formal conception, which is completely incapable of capturing the rich tapestry of what a real person is.
The real person seeks 'love' and 'eternity'. 'Love' is the wish that someone or something should continue to flourish forever, or at least, that they should 'get the last word' in the world before the story of humanity ends. In that sense, love is a desire to pursue victory and create a meaning where there was originally none. When standing alone, the individual is always defeated and approaching death alone is the most final of all defeats. But while death is a threshold which must be crossed and can only be crossed alone, it does not have to be approached alone. If the individual can pool her identity with the group, so that she becomes one with the will of the group as it solves the historical tasks which have been placed before it, then she is all-seeing and all-knowing forever and ever—capable of knowing what she is, and what she can become. She is really free and has attained 'eternity'.
Victory becomes attainable. We become the gendarmes who protect the actualisation of eternal love so that others can become part of it. We never die because this empire never dies, as it is constructed not only in the physical domain, but is also fortified in the domain of the mind. As such, we are expected to fight eternally for it.
We are not afraid of the conflicts that lie ahead and we are not sorry about anything.
Because love will emerge victorious over terror.
Kumiko Oumae works in the defence and security sector in the UK. Her opinions here are entirely her own.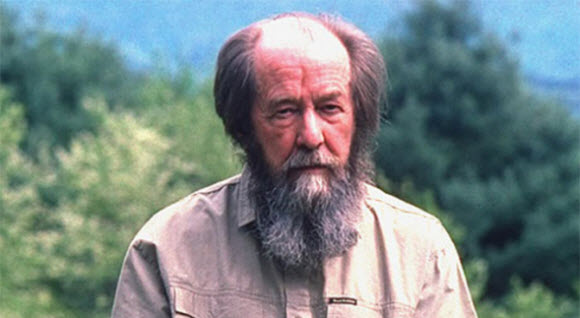 TOO, "200 Years Together: Chapter 9 — And Some Mysterious Search Engine Results", 2 Mar 2017:

200 Years Together: Chapter 9 — And Some Mysterious Search Engine Results

Kevin MacDonald on March 2, 2017 —

From the translators of Alexander Solzhenitsyn's 200 Years Together:

Today, we published the English translation of chapter nine. You can find it here: —

https://twohundredyearstogether.wordpress.com/2017/03/01/chapter-9/

There's an important development this week. Every week, I check the blog stats to see how many people this information is reaching. I check search engine results for "two hundred years together", without quotes as well. This is done on DuckDuckGo and StartPage (a Google proxy).

Dr. Kevin MacDonald linked to the site on The Occidental Observer about a week and a half ago. The site, understandably, saw an explosion of traffic which sustained until now. Searching for "two hundred years together" would return the link to the post he published (in top 15 results) in addition to several pages (main page about result #25, then chapters 2, 6, 7) on the blog.

Two days ago, I checked the search engine ranking for "two hundred years together", without quotes. Nothing. Then, I tried "200 years together", also without quotes which returned no link to the blog. Finally, I tried "two hundred years together" with quotes and that returned a link to chapter 7 near the end of the search results (about #33). In all cases, the result for the post on Dr. MacDonald's site no longer appears in the search results.

Now, I can get a result for chapter 3 about result #15. Dr. MacDonald's post doesn't appear still. There's no results returned from Google for the blog at all.

This flies in the face of everything I understand about Internet marketing. From the WordPress admin console, I see tons of links from Twitter, links to the blog from various forums around the world, and, until a couple days ago, organic inbound traffic from search engine results. People are sharing links to this blog. Normally, when more sites link to yours or your content gets shared on social media, your ranking goes up. Also, there can't be heavy competition for the words "two hundred years together" or the result set would be much larger than ~35 results.

My only conclusion here is that the blog is being removed from search engine results and actively censored. I figured the blog would get taken down at some point, but I didn't think it would get removed from search engine results. I'm not surprised given what chapters like #8 and this week's, #9, are discussing.

If the blog gets removed, I'll make another one. These chapters will be published on torrent sites when we're done. This content isn't going anywhere. People need to understand that what we are living through now has happened already elsewhere and we need to wake up.

Please, please, please, share this blog. Get this information out there. It is obvious to us certain people do not want people to read these translations. Help us counter the narrative by linking to it anywhere you can.
"We must secure the existence of our people and a future for White children."

TRI-COLORED TREASON - by David Lane

Afflict me no more with your hypocrisy. If you insist on worshiping your executioner, then depart from me, for it is treason against the White race, against nature, against civilization, and against the Gods.

I have come under attack for articles I have written entitled The Right Wing, Cowards, Liars, Screwballs and David Lane on Religion. Also for naming one of the pro-american, anti-communists who profess to care about the continued existence of the White race. I come now to apologize for naming the specific individual and to admit my error. I will now indict them all.

You tell me you are anti-communist and you care about your White kinfolk? Well it was America who turned several million White men over to the Soviets to be outright murdered or die a slow death in slave camps in 1945. But you love America; is it delusion, cowardice, or race treason?

You tell me you are anti-communist and you care about the survival of the White race? Well, the Germans would have destroyed Communism and provided a secure base for the existence of our race in our European homeland fifty years ago if America hadn't intervened to save the Soviet Union and destroy our racial saviors. But you love America; is it delusion, cowardice, or race treason?

You tell me you are anti-communist and you care about your fellow White kinfolk? The Soviet enslavement of two hundred million White people would have ended decades ago except for the financial support of America. But you love America; is it delusion, cowardice, or race treason?

You tell me you hate Communism for what it does to White people in the Soviet Union. But Federal judges destroy and terrorize millions of little White children with their forced busing and integration plans, untold thousands of White women are raped by Negroes every year, the White race is now overrun and mixed probably beyond the point of no return, as a policy of the American government, and you love America. Is it delusion, cowardice, or race treason?

You tell me you hate Communism for what it did or what it does to the White people of Rhodesia and South Africa. Well, it was American political and economic pressure that destroyed White Rhodesia and now destroys White South Africa. And you love America; is it delusion, cowardice, or race treason?

It's a lot safer to talk about those mean, nasty old Communists over there, than to tangle with the head of the snake, the seat of jewish world power, the real murderer of the White race, isn't it? You could end up dead like Robert Mathews, or in prison forever like the Brüder Schweigen. But then I guess we all choose our own priorities. For some its political, economic or religious systems, and for some it's the biological existence of the White race, do or die. Get one thing straight all you double thinkers, self deluders, deceivers and dabblers: America is the murderer of the White race, and if we are to have any chance of resurrecting our race while there is still a gene pool to work with then we are going to face reality, discard our delusions, speak of and act on, the single greatest issue of all time, racial survival.

Oh no you say, it isn't America that's the head of the snake, the murderer of our race, it's just that some bad guys grabbed the reins of "our" government a few years or decades ago. I showed you the real history of "your" government, and America's dominant religion and you ignored me. As always happens when dogma is contradicted by fact, the believers react in the same ways. A few investigate the allegations and accept reality. Others pretend the unpleasant facts don't exist, and still others fly into a rage directed at those with the effrontery to check belief with reason. Or perhaps you just believe that "ancient history" is of no importance or effect. So let's discuss present day America.

You are quite correct that the entirety of the entity called America is not necessarily synonymous with the government in power. America is comprised of many interrelated parts and we will consider the most important components that make the whole: (1) Military power; (2) Police power; (3) Economic tenets; (4) Political tenets; (5) Religion; (6) News media; (7) Entertainment media; (8) Sports; (9) Demographics.

When I am through if you are still able to say the words "White American" then leave the company of sane men, for you can no more be both White and American than you can stop the motion of the planets. If you are not an implacable enemy of America, and all it has been and all it is, you are a traitor to the existence of our race. And if you support the aims or continued existence of the political entity known as America then your treason cannot be calculated in the words of mortals.
Heidegger midtdasein

LARB, "Heidegger and Anti-Semitism Yet Again: The Correspondence Between the Philosopher and His Brother Fritz Heidegger Exposed", 25 Dec 2016:

FOR QUITE SOME TIME, there has been a fair bit of murmuring and speculation surrounding the letters exchanged between the philosopher Martin Heidegger and his brother Fritz. Those who had seen the more than 500 pieces of correspondence, which have been stored at the German Literature Archive in Marburg since 2014, knew how explosive they would be. But in accordance with the wishes of Heidegger's family, they were not allowed to quote from them. But now — apparently in response to the intense international debate surrounding Heidegger's anti-Semitism triggered by the publication of the Black Notebooks three years ago — the family has agreed to release an abridged version of the letters, written between 1930 and 1946, in a newly published volume called Heidegger und der Antisemitismus ("Heidegger and Anti-Semitism") (Verlag Herder, Freiburg 2016). Inside these pages one finds an unvarnished picture of the philosopher's political disposition. In the Black Notebooks, a kind of diary of thoughts, Heidegger approached anti-Semitism from a philosophical remove, but these personal letters published expose him as a bona fide, unrepentant anti-Semite. They also show that — in contrast to prevailing beliefs — the Freiburg professor was politically well informed, and was an early and passionate supporter of National Socialism.

As early as the tail end of 1931, the 43-year-old Heidegger sent his brother a copy of Adolf Hitler's Mein Kampf for Christmas, praising the future dictator's "extraordinary and unwavering political instincts." Heidegger interprets the right-wing conservative minority cabinet under Reich Chancellor Franz von Papen — which governed with the help of President Hindenburg between June and December 1932 — as a Jewish conspiracy. And he complains that the Jews are:

gradually extricating themselves from the mood of panic into which they had fallen. That the Jews were able to pull off such a maneuver as the Papen episode just shows how difficult it will be to push back against everything represented by Big Capital (Großkapital) and the like.
Update: New York Times, "Trump Picks Rex Tillerson, Exxon C.E.O., as Secretary of State", 12 Dec 2016:

WASHINGTON — President-elect Donald J. Trump on Monday settled on Rex W. Tillerson, the chief executive of Exxon Mobil, to be his secretary of state, dismissing bipartisan concerns that the globe-trotting leader of the energy giant had forged a too-cozy relationship with Vladimir V. Putin, the president of Russia, transition officials said.

Mr. Trump planned to announce the selection on Tuesday morning, finally bringing to an end his public and chaotic deliberations over choosing the nation's top diplomat — a process that at times veered from rewarding Rudolph W. Giuliani, one of his most loyal supporters, to musing about whether Mitt Romney, one of his most vicious critics, might be forgiven.
Russia's Prime Minister Putin speaks with Tillerson in Sochi in 2011

President-Elect Trump 'will name Exxon CEO with close links to Putin as his secretary of state', snubbing Mitt Romney."

DM, "BREAKING NEWS, 10 Dec 2016:

Trump is expected to name Rex Tillerson as secretary of state.

Exxon Mobil chief emerged on Friday as the leading candidate.

Favored status was revealed as Giuliani withdrew.

U.S. President-elect Donald Trump is expected to name the chief executive of Exxon Mobil as the country's top diplomat, NBC News reported Saturday.

Exxon chief Rex Tillerson emerged on Friday as Trump's leading candidate for U.S. secretary of state and is expected to meet with him later on Saturday, a transition official told Reuters.

NBC News cited two sources close to the transition team in reporting that Tillerson will be named as secretary of state.

The president-elect had interviewed 2012 GOP nominee Mitt Romney twice – taking him to a three-Michelin starred dinner on one of those occasions.

Should Tillerson be nominated, his business ties, too, will come under scrutiny. Exxon Mobil has operations in more than 50 countries and boasts that it explores for oil and natural gas on six continents.

In 2011, Exxon Mobil signed a deal with Rosneft, Russia's largest state-owned oil company, for joint oil exploration and production. Since then, the companies have formed 10 joint ventures for projects in Russia.

In 2013, Russian President Vladimir Putin awarded Tillerson his nation's Order of Friendship.

'He has had more interactive time with Vladimir Putin than probably any other American with the exception of Henry Kissinger,' John Hamre, a deputy defense secretary to Bill Clinton told the Wall Street Journal.

But U.S. sanctions against Russia for its incursion into Crimea cost Exxon Mobil dearly, forcing it to scrap some projects and costing it at least $1 billion in losses. Tillerson has been a vocal critic of the sanctions.

Trump has spoken of wanting warmer relations with Moscow, which has sparked concerns in Congress that he could lift or loosen some of the sanctions on Russia.

Tillerson has been chairman and CEO of Exxon Mobil since 2006. He is expected to retire from the company next year.

Should Tillerson be nominated, climate change could be another divisive issue. The company is under investigation by the New York Attorney General's Office for allegedly misleading investors, regulators and the public on what it knew about global warming.

Trump's campaign was unavailable for comment.
* Yes, that's (((Klitchko))) in avid attendance, front and center.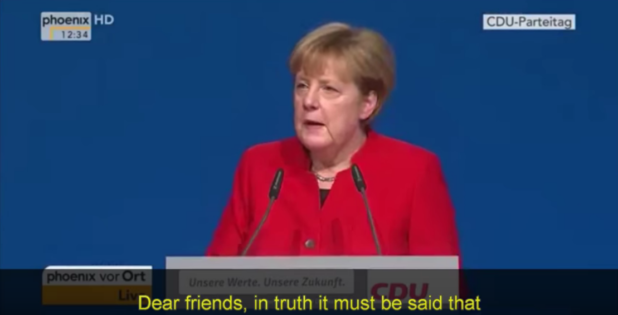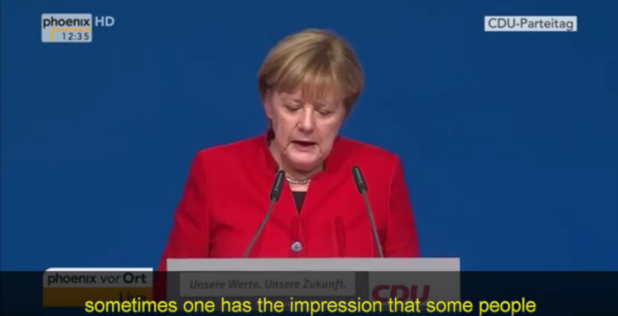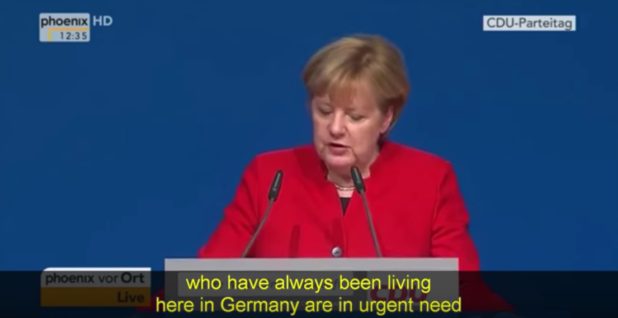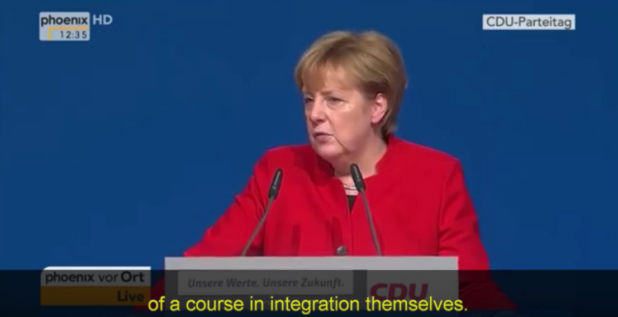 [...]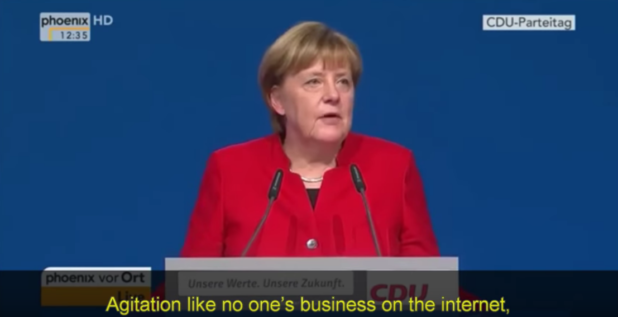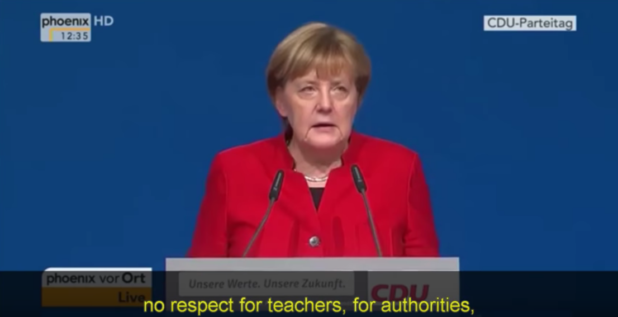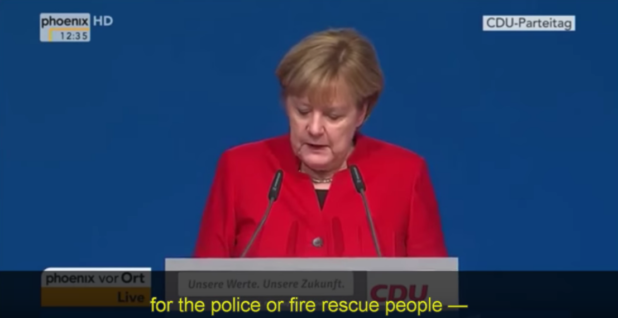 [...]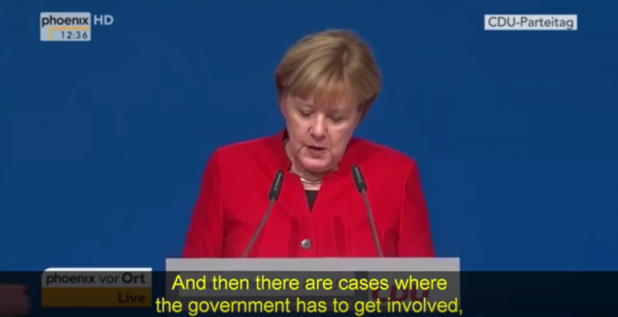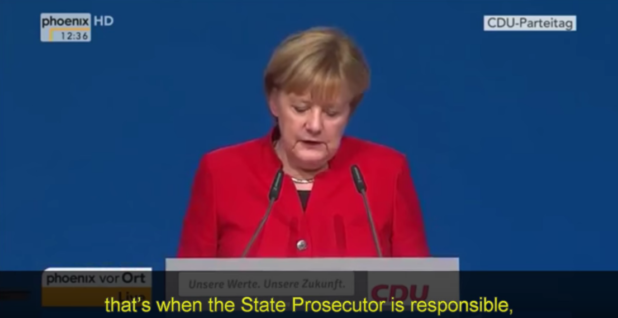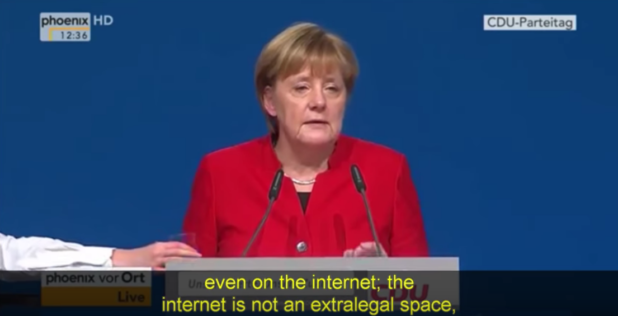 ..........
Richard Spencer destroys a Rabbi asking a "Inclusion" question, Jew refuses to support Diversity
NPI Conference Washington D.C. 19 November 2016.


Speakers taking questions from the press included alt-right supporters (left to right) Peter Brimelow, Kevin MacDonald, Jason Jorjani, and Jared Taylor.



Protesters gather along 14th Street outside of the Reagan Building before the start of the press conference.

Millennial Woes interviews Matt Tate, Richard Spencer and Nathan Damico about protestors:

Pre-NPI conference protested by anti-fa

...outside Trump International Hotel afterward.