Majorityrights News > Category: War on Terror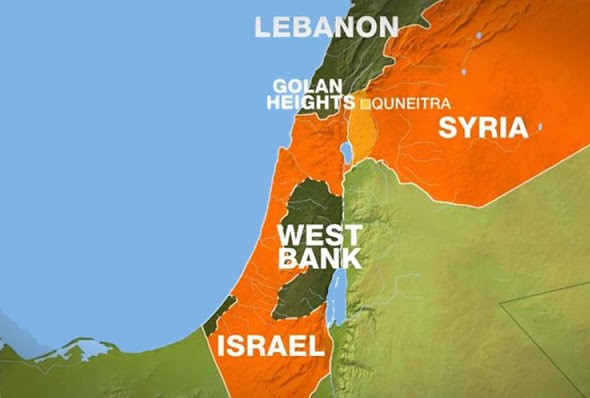 NewObserver, "Israeli Air Force Bombs Anti-ISIS Forces in Syria", 23 Apr 2017:
The Israeli Air Force has carried out two bombing raids against anti-ISIS army forces in the west of Syria as part of the [Israeli imperialist state's] long-running campaign to disrupt the Syrian government's military campaign against the terrorist army.
According to a report by the Syrian Arab News Agency (SANA), a military source announced that the "Israeli enemy's warplanes fired two missiles at 18:45 from within occupied territory at a military position in the surroundings of Khan Arnabeh in Quneitra countryside, causing material damage."
The "occupied territory" being referred to is the Golan Heights, which Israel seized in 1967, and annexed against all international law.
The SANA report said that the Israeli "aggression came after an attempt by terrorists to infiltrate military positions in Quneitra countryside was foiled and the terrorists suffered heavy losses."
This, SANA said, "proves that Israel provides direct support to terrorist organizations," adding that their source "affirmed that such desperate attempts will not dissuade the Army and Armed Forces from continuing to crush the terrorist groups that act as Israel's proxy in the area."
A follow-up report in Al Jazeera revealed that Sunday's attacks targeted fighters loyal to the Syrian government in the Naba al-Fawwar area of Quneitra province, which is located in the 30 percent of the Golan Heights that is not under Israeli occupation.
Three fighters from the pro-government National Defence Forces (NDF) were killed and at least two more were wounded in the attack, an NDF official said.
The terrorist armies fighting Syria's Bashar al-Assad government and its allies control much of the Quneitra area.
Unusually, the Israeli Army confirmed that it had targeted positions inside Syria in retaliation for mortar fire that hit the northern part of the occupied Golan Heights.
"The Israeli army targeted the source of the fire," an army statement said without giving further details.
In reality, the terrorist groups operating in the area against the Syrian government often operate close to Israeli lines—because Israel treats their wounded in hospitals inside the Jewish state, and it is therefore inevitable that the Israeli side will be hit occasionally by stray rounds.
The Israelis however always take these stray rounds as an excuse to bomb Syrian government positions.
The Jerusalem Post even admitted as much, saying that the Israeli attack was due to "errant rocket fire" caused by "fighting between Hezbollah and regime troops against rebel groups near Ain Ayshaa, Samadiniyah Sharqiyah & Madinat al-Baath near Quneitra."
The other excuse which the Jewish [imperialist] state uses to attack the anti-ISIS forces in Syria is that they are "carrying weapons to Lebanon" to fight Israel—as if Syria could at this stage spare such military effort.
The Lebanese Hezbollah organization—most famous for defeating the 2006 Israeli invasion of Lebanon—is one of the Syrian government's key military allies, providing tens of thousands of troops on the ground in the fight against ISIS.
Active Measures, er, RT reports the following:
Tillerson and Lavrov

RT, 'Highly provocative: Lavrov says agreed with Tillerson no future US strikes on Syrian govt.', 13 Apr 2017:

Moscow and Washington have reached an understanding that further US strikes similar to the one carried out against Syria's Shayrat Air Base "should not occur again," the Russian Foreign Minister Sergey Lavrov has said.

Lavrov emphasized that this issue was raised during his discussions with the US Secretary of State on Wednesday when Rex Tillerson was visiting Moscow.

"We have discussed this issue with the US Secretary of State in details yesterday and agreed upon the fact that a similar should not occur again," he told journalists ahead of his meeting with his Syrian counterpart, Walid Muallem, in Moscow.

Lavrov further underlined that the US missile strike against the Shayrat Air Base played "a highly provocative role."

He went on to say that the US confirmed its commitment to the idea that there is no other option of resolving the Syrian conflict other than the political dialog, adding that this offers hope for the future of the peace process.

"It is encouraging to some extent that Rex Tillerson confirmed yesterday that [the US still holds] the opinion that there is no alternative to the political process [of the resolution of the Syrian crisis] despite all the recent negative developments," he said.

A "right and responsible step" is how Lavrov described the Syrian government's decision to invite experts from the Organization for the Prohibition of Chemical Weapons (OPCW) to conduct an investigation of the chemical weapon incident in Idlib province.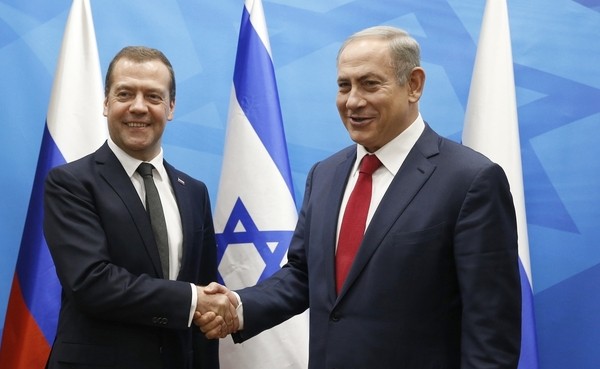 A blog called Jewish Power posted the following back on February 2016. It looks far more like prescience than conspiracy theory:
Netanyahu and Lavrov

Jewish Power, 'Sergey Lavrov', 13 Feb 2016:

Medvedev the Russian token Prime Minister has said a new cold war is on the horizon.

Medvedev is easy to identify as a crypto Jew.

Lavrov the foreign minister is also a Jew, no doubt he goes along with Medvedev.

Lavrov's daughter attended Columbia University and lived in the US for a long time.

Putin's daughter married a Jewish banker.

All the rhetoric like these comments from Medvedev-steen are just so much bullshit.

The Jews objective is to destroy Syria..via a long drawn out civil war. It does not make any difference whether it is the Americans or Russians who are bombing the country..as long as the bombing continues.

Put it like this: The Russian government likes Russian nationalists …up to a point. However, if Russian nationalists choose to identify the role of the Jews…the Jewish oligarchs…the pillaging of Russia by Jews like Abramovich and all the rest of them…THEN something goes dramatically wrong….the nationalists start being targeted by the Russian government!!…which is just what you would expect IF Russia was controlled by the Jews…and it is.

So, as many people have pointed out…all this posturing by Russian, American, British politicians is a COMPLETE CHARADE.

Armed with this knowledge about Jewish power you can make very accurate predictions in certain areas. For example…The next president of the USA will definitely 101% be a Jew…no ifs, buts or mmaybes…the next president in the Oval Oriface will be a JEW. That is a money back guarantee of certainty.
And remember that it was The Russian Federation that de-fanged Syria in the first place:
Russian President Vladimir Putin speaks with Russia's Chief Rabbi Berel Lazar in the Jewish Museum in Moscow, Thursday, June 13, 2013. (AP Photo/Alexander Zemlianichenko)

Kumiko Oumae / Majorityrights.com, 'Russia uses its leverage in the Arab world to aid Israel where it can feasibly do so.', 10 Jun 2016:

[...]

The Jewish lobby doesn't place all their eggs in one basket, and Russia's economic and military connections to the Arab world can always be used as leverage to produce outcomes that are favourable to Israel.

One memorable example of this can be found during the earlier stages of the Syrian conflict in 2013, when John Kerry demanded that the government of Syria must come to the table and agree to surrender its chemical weapons and dissolve its chemical weapons battalions, thus ceding all of the strategic gains against Israel that had been secured through the development and enhancement of those weapons.

People were sceptical as to the enforceability of this demand. After all, couldn't Syria simply go to Russia and ask to be supplied with the S-300 and some Su-30s, and thus severely decrease the ability of the United States to threaten them?

That was not to be, as Vladimir Putin and Sergei Lavrov would 'rise' to Kerry's challenge of ridding Syria of weapons within a week, by turning around and using their leverage over Syria to force them into accepting the challenge, by refusing to supply Syria with the S-300, and then brokering the handover of all Syria's chemical weapons to the international community. [...]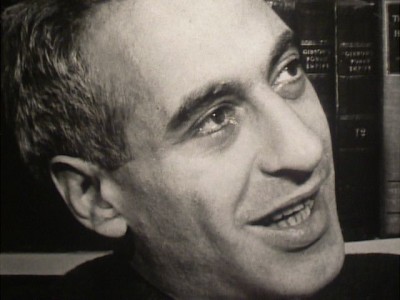 Frank Meyer, father of (((Paleocons))), grandfather of "The Alternative Right."
With the attack on Syria and the confirmation of Gorsuch to the Supreme Court, The Trump administration's (((paleocon agenda))) has come to explicit fruition - any pretenses to wear its new wardrobe lent by the Alternative Right in their disingenuous/naive trendy support has been thrown off - cucks: they've been used. The denial of having been used as paleocons takes the form of saying "Trump has gone neocon", when in fact, he hasn't changed - he has just come out in the open with the paleoconservatism that's always been behind the Alternative Right.
This turn of events should serve to illustrate why the terms we have to defend and negotiate our way in ethnonationalism are crucial to navigate our proper course. The terms to organize and understand our defense are not jargon, they are not complicated but they are very important.
If they were not important, Jewish interests would not have been so intent upon getting White advocates to identify their enemy as "the left" and to divert them into "the Alternative Right" big tent, which is just (((paleoconservatism))), revised with trendy terms, memes and a few more provisional adjunct circles to ease the entryism of Jews and sufficiently didactic right wingers (Captainchaos, take note) - largely a millennial generation internet bubble circle jerk; wherein they tell themselves that they are "rebelling" against boomer generation (((neoconservatism))), so that they can blame that instead of taking responsibility for having been hoodwinked in the garbed up (((paleoconservatism))) which had them as millennial fogies, getting behind Trump: "The Alternative Right" has aided, abetted, deepened entanglement and embrace of Whites with Jewish/Zionist interests.
While not naming the neocons explicitly, (((John K. Press)))'s "culturalism" - published at Alternative Right - is definitively paleoconservative by contrast to neoconservatism.
With Trump's coming out into the open in his paleocon agenda, Alt Righters are quickly encouraged to divert blame to the "neocons."
(((Edmund Oslan))), who identifies as Alt Right and contributes to Alternative Right.org as well, cites Trump as having gone "Neocon" - Savage Hippie Episode 41 – Did Trump Go Neocon, or Is He a Crackhead?
Matt Heimbach and Sven Longshanks follow suit, blaming boomer generation neoconservatism for Trump's actions in Syria.
MacDonald with Red Ice blames Trump for succumbing to neocon influence: Neocons to Remove Assad, Trump Buys the MSM Lie.
It goes without saying that the flagship of the AlternativeRight - viz Alt Right - would toe the Alternative Right/Paleocon line: Neocon Puppet Donald Trump Announces His Unilateral Attack On Syria.
Counter-Currents depicts their rightist contrast to Trump's Syrian venture "neoconservatism" as well, not seeing the culpability which its rightism shares with all of the above for playing a part in support of Trump, not having extricated themselves from paleoconservatism.
All the while, the paleocon jargon that entangles would-be White advocacy with Jewish interests under the rubric of the alternative right is protected and defended against clarification and correction.

Concerns for balkanization of the US are in order but not mutually exclusive to other ethnonationalist concerns - they occur in hermeneutic process, attended to as relevant - for those in The US, perhaps a predominantly regular concern.
...he gets the wrong answer, of course. Garbage in means garbage out:
Emile Bruneau recently invited Muslim students and staff at the University of Pennsylvania to help him figure out one of the most pressing questions of our time: How can we stop despising each other?
Bruneau wanted to know more about what kind of arguments effectively combat common prejudices: that Muslims are terrorists, that they don't want to assimilate, that they are intolerant and hate American freedom. Liberals often believe that Muslim women are oppressed. He enlisted members of the Muslim Students Association to look for videos they thought might prove persuasive. He thought firsthand experience with discrimination might be helpful. (He's also working with former white nationalists.) He was looking, he told them, for "individualized psychological medicine."
What worked best was a "very cerebral" video from Al Jazeera in which a Muslim woman said blaming all Muslims for terrorism was like blaming all Christians for the actions of Westboro Baptist Church or the KKK.
The question to ask is not, "how can we bridge our divides and induce Abrahamic religions and peoples to accept one another?"
It is rather to ask, "how can we disabuse people of Abrahamic religion and its universal imperialism in order to defend ethno-nationalism and human ecology against it; and failing completion of that task, contain its extant effects on people; keep our sane interests from being affected by its intransigent elements and lingering influences?"
Communicology is a fascinating and eminently useful discipline that we will be applying here at MR - correctly, unlike this effort from the Annenberg school. Nevertheless, there are some interesting take-away propositions here - notably, that Americans are low information decision makers, therefore equipping them with particularly helpful analogies for them to rationalize their coming to a position we like for them (in our case, we would want them to come to a natural and healthy ethnonationalist position for them and their people) is liable to work better than emotional appeals, despite a commonly ascribed-to school of thought which holds emotions to be the effective means to that end.
Philly.com, "Penn professor uses science to bridge the political divide", 2 April 2017:


Emile Bruneau studies conflict between groups and how to combat prejudice at the University of Pennsylvania's Annenberg School of Communication.

Emile Bruneau recently invited Muslim students and staff at the University of Pennsylvania to help him figure out one of the most pressing questions of our time: How can we stop despising each other?

Muslims and Christians may have been the groups he had in mind that day, but Bruneau, a child of California hippies who took an unusual route to Penn's Annenberg School for Communication, ultimately has broader goals in mind. What if there is a psychological key that could defuse the animosity between hate-filled groups around the globe? That includes U.S. Republicans and Democrats, who, his research has found, are almost as alienated from one another as Palestinians and Israelis. The only difference, he said, "is that we're not actually killing each other."

Most of us think the antidote to hate and close-mindedness is emotional. But, so far, Bruneau's research shows that the way to the mind is not necessarily through the heart. In fact, he believes, the way to the heart is through the mind.

Bruneau wanted to know more about what kind of arguments effectively combat common prejudices: that Muslims are terrorists, that they don't want to assimilate, that they are intolerant and hate American freedom. Liberals often believe that Muslim women are oppressed. He enlisted members of the Muslim Students Association to look for videos they thought might prove persuasive. He thought firsthand experience with discrimination might be helpful. (He's also working with former white nationalists.) He was looking, he told them, for "individualized psychological medicine."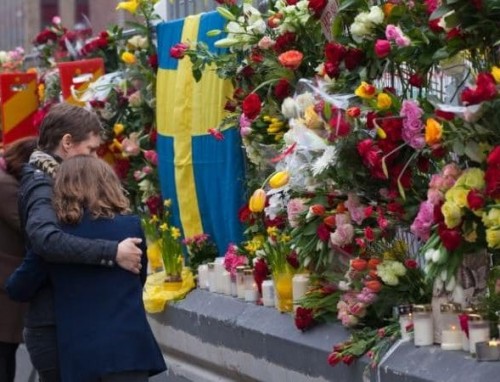 A Briton was among four killed in Stockholm terror attack
Telegraph, "Stockholm terror attack: four reported dead as hijacked truck ploughs into pedestrians," 7 April 2017:

Truck is hijacked and driven into Stockholm department store

At least four reported dead and many injured after terror attack

Witnesses report hundreds of shoppers running for their lives

Swedish capital goes into lockdown and central station evacuated

Swedish Prime Minister: Everything indicates this is terrorism

EU's Jean-Claude Juncker: Terror assault is attack on us all

Crash comes after trucks used in Nice and Berlin atrocities

At least four people are reported dead and many more injured after a terror attack that saw a hijacked lorry plough into pedestrians outside a Stockholm department store
...and that's why our enemies hate him.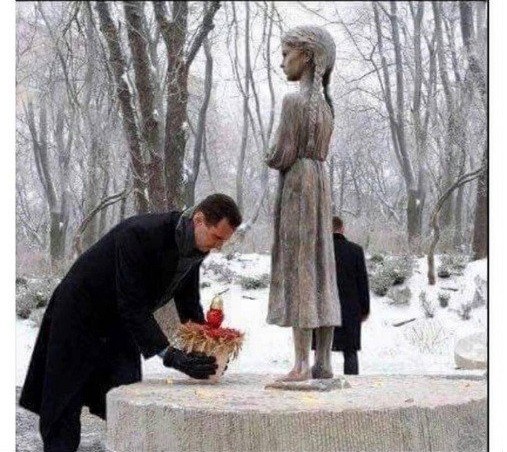 Bashar Al-Assad visiting the Holodomor memorial dedicated to the Ukrainians who perished by starvation under the Soviets.
ITV News, "Trump administration 'will be having restless nights over Flynn testimony offer", 31 March 2017:


Flynn was famously pictured sitting next to Vladimir Putin at a gala in Moscow in December 2015 and it was his conversations with Russian officials that ultimately led to his downfall.

President Trump and his administration will have endured a "restless night's sleep" following Michael Flynn's offer to testify about possible links between the Trump campaign and Russia in exchange for immunity from prosecution, Barack Obama's former press secretary has told ITV News.

Flynn, ousted as national security adviser in February following an onslaught of damaging headlines about his ties to the Kremlin, has told the FBI and Congress that he "has a story to tell" but wants assurances "against unfair prosecution".

Josh Earnest, who served as the former president's top spokesman for three years, said Flynn's offer "is an indication that he is concerned about the information he may reveal".

"My guess is that there were a lot of restless night's sleep last night after that Wall Street Journal story posted," Earnest told ITV News.

"Because everybody who thought they were having a private conversation with Mike Flynn in the last two years or anybody who sent an email over the last two years or anybody who has been responsible for publicly defending him over the last two months is now in a position where that information could be revealed to the FBI or congressional investigators.

"That has to be a little disconcerting to everybody - including the president of the United States."

Trump's young presidency has so far been blighted by the ongoing suspicion that his campaign colluded with the Russian government in its efforts to sway the election in his favour.

Flynn is one of a number of Trump associates under investigation by the FBI as part of the probe into Russian meddling.

Earnest said Trump's decision to appoint Flynn to a role "so crucial" to America's national security would again come under scrutiny.

"Appointing someone like General Flynn to be his national security adviser and have him resign after 24 days because he was being dishonest and now potentially has some criminal liability - it's concerning and does raise questions about the president's judgement in putting somebody like General Flynn into a position that is so crucial to our national security."

Earnest, who now works as a political analyst for NBC, urged observers not to jump to conclusions over Flynn's offer to testify, saying it was too early to say whether the retired three-star Army general would provide the "smoking gun" which directly links the president to Russia's aggressive operation to meddle in the election process.

"He's got a story he wants to tell - we'll see what happens."

Flynn was one of Trump's closest confidantes on the campaign trail, gaining prominence for his raucous attacks on Democratic candidate Hillary Clinton over her use of a private email server.

In comments likely to come back to haunt him, Flynn told NBC last September: "When you are given immunity, that means you have probably committed a crime."

After Trump's victory, Flynn was appointed as the new administration's top security adviser despite concerns over his desire to forge closer ties to the Russian government.

He was famously pictured sitting next to Vladimir Putin at a gala in Moscow in December 2015 and it was his conversations with Russian officials that ultimately led to his downfall.


Michael Flynn, pictured above left with Donald Trump, was ousted as national security adviser in February following an onslaught of damaging headlines about his ties to the Kremlin Credit: AP

Flynn was forced to quit after a less than a month in the role when it emerged that he had discussed sanctions that the Obama administration had imposed on the Kremlin with the Russian ambassador - conversations which he then subsequently lied about to the Vice-President Mike Pence.

It is one of a number of scandals to have engulfed the president since he took office on January 20.

"Everyday seems to be a day of new drama in this White House and it is part of the leadership style that we've seen from President Trump - he likes to preside over chaos and keeping people off balance," Earnest said.

"It's the way he ran his campaign and it worked; But I think we are seeing that running a campaign is a lot different to running a country. When you are running a country people expect you to be a source of stability, not chaos."
Visigrad Post, "The Visegrád Group Will Not Yield to Blackmail, and Hungary Strengthens Anti-Immigration Policy", 28 March 2017: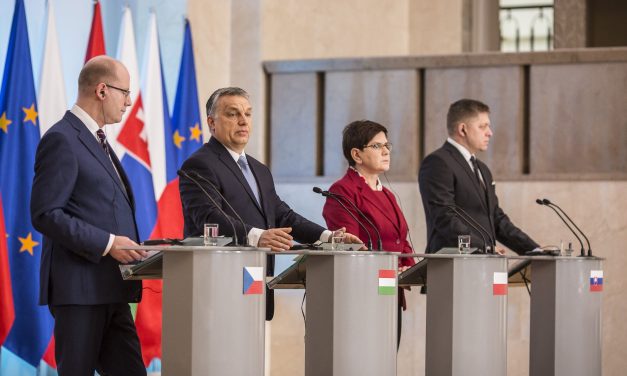 Poland, Warsaw – The leaders of the Visegrád Group, meeting in Warsaw on Tuesday (March 28th), denounced with one voice the European blackmail and diktat over them regarding migration policy.
The four prime ministers strongly opposed the idea of ​​linking the distribution of EU funds to the EU's migration policy.
"The idea of ​​linking the funds due to us from the EU with migration policy is bad. Together as the Visegrad Group, we cannot be intimidated, "Hungarian Prime Minister Viktor Orban said at a joint press conference with his Czech counterpart Bohuslav Sobotka, Slovakian Robert Fico and Polish Beata Szydlo.
"The Visegrad Group, including Poland, will never accept this blackmail, nor be dictated conditions. We are saying clearly that the migration policy that has been followed up until now by the EU has not proved its worth, and we must learn from it, "Szydlo insisted.
Hungary continues anti-immigration policy
On the same day, the law allowing detention of illegal immigrants and asylum-seekers entered into force in Hungary. "Hungary is now in a position to respond even if the agreement between the EU and Turkey fails. We are able to stop any wave of immigration on the Serbian-Hungarian border, "Orban said, adding that "the Austrians and Germans can now sleep peacefully."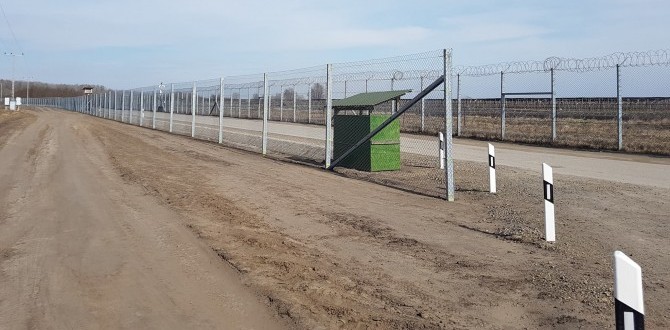 The second fence will be completed by summer, the Hungarian Interior Ministry said.
It is important to note, however, that migrant detention centers are not prisons. Placed on the border, asylum seekers and illegal immigrants are allowed to leave for Serbia at any time, if they do not wish to follow the legal procedures for entering into Hungary, Schengen and the European Union.