Majorityrights News > Category: World Affairs
New Observer, "8,606 Fake Refugees Invade Europe in first 37 Days of 2018", 11 Feb 2018:

At least 8,606 nonwhites pretending to be "refugees" invaded Europe in the first 37 days of 2018, meaning that 232 invaders landed every day, according to new figures released by the United Nations' International Organization of Migration (IOM).

The IOM figures show that 7,795 of the nonwhites invaded Europe by sea, and 811 by land as of 7 Feb 2018.

At least 186,768 nonwhites invaded Europe this way in 2017, and 392,879 in 2016, the IOM added.

The main nationalities of the invaders are, in descendant order, as follows:

To Italy: Nigeria, Guinea, Cote d'Ivoire, Bangladesh, Mali, and Eritrea;

To Greece: Syria, Iraq, Afghanistan, Democratic Republic of the Congo, Pakistan, and Algeria;

To Spain: Morocco, Algeria, Guinea, Cote d'Ivoire, Gambia, and Syria;

To Bulgaria: Syria, Iraq, Afghanistan, Turkey, and Pakistan.

In the period from 1 February 1 to 7, 11 nonwhites invaders landed in Cyprus, and in the same period, 10 nonwhites demanded "refuge" in Hungary.

At the same time, 29 nonwhites demanded "refuge" in the former Yugoslav Republic of Macedonia.

In 2017, at least 92 percent of the invaders landed by sea (172,362) to Italy, Greece, Spain and Cyprus. The remaining 14,406 invaded Europe by using land routes to the Spanish enclaves Ceuta and Melilla in North Africa (6,293) and from Turkey to Greece (5,551) and Bulgaria (2,562).

The IOM also revealed in its "Flows Compilation Report" for Decemebr 2017 that under the "EU Relocation Scheme"—through which that organization moves nonwhites from the countries of landing to other EU nations, another 106,000 nonwhites were moved from their landing points in Greece and Italy to elsewhere in Europe.

To date, 25 countries have committed to make places available under the scheme, namely Austria (50) Belgium (1,530), Bulgaria (1,070), Croatia (316), Cyprus (205), Czech Republic (50), Estonia (396), Finland (2,128), France (6,940), Germany (13,250), Ireland (1,152), Latvia (627), Liechtenstein (10), Lithuania (1,160), Luxembourg (545), Malta (205), the Netherlands (2,825), Norway (1,500), Poland (100), Portugal (3,218), Romania (2,182), Slovakia (60), Slovenia (579), Spain (2,500), Sweden (3,777) and Switzerland (1,530) with an overall number of 47,905 places.

An additional 54,000 nonwhites claiming to be Syrians were flown out of Turkey for "resettlement" in Europe.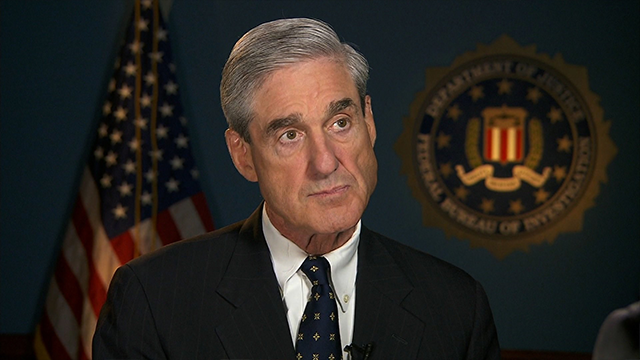 Washington Post, "4 things we learned from the indictment of 13 Russians in the Mueller investigation", 16 Feb 2018:

This post has been updated.

We have the first indictment in the investigation by Robert S. Mueller III that actually has to do with Russian meddling in the 2016 election. The special counsel on Friday indicted 13 Russians in connection with a large-scale troll farm effort aimed at influencing the election in violation of U.S. law.

The indictment of the Internet Research Agency comes on top of two Trump advisers having pleaded guilty to lying to the FBI — Michael Flynn and George Papadopoulos — and two more being indicted on charges of alleged financial crimes that predated the campaign — Paul Manafort and Rick Gates. Nobody is in custody and Russia does not extradite to the United States, but the document from the secretive Mueller investigation does shed plenty of light where there previously wasn't any.

So what does the new indictment tell us? Here's what we can say right away:

1. It doesn't say the Trump campaign colluded with Russia, but doesn't rule it out either.

Anybody looking for clues about the collusion investigation into the Trump campaign won't find much to grab hold of. If anything, the indictment may hearten Trump allies in that it doesn't draw a line to the campaign — which suggests there was a large-scale effort independent of any possible collusion. Perhaps that's the real meddling effort, some folks in the White House may be telling themselves right now. Deputy Attorney General Rod J. Rosenstein even specified that Trump campaign officials who were contacted by the Russian nationals "did not know they were communicating with Russians."

But that's about as much insight as anyone can draw; we simply don't know what else is coming down the pike, and any ties to Trump campaign officials may have been withheld from this indictment to avoid disclosing details of an ongoing investigation. The president hasn't even been interviewed yet, so we wouldn't expect any ties to the campaign at this juncture.

Asked whether campaign officials had knowledge of the scheme or were duped, Rosenstein chose his words carefully. "There is no allegation in this indictment that any American had any knowledge," Rosenstein said.

The words "in this indictment" mean Rosenstein's comments are pretty narrow.

Update:

In a statement, Trump and the White House suggested that the announcement "further indicates that there was NO COLLUSION between the Trump campaign and Russia." Again, it doesn't provide any direct indication.

2. It just got a lot harder for Trump to dismiss Mueller's probe as a "witch hunt."

At one point in the indictment, a price tag is put on the effort: $1.25 million in one month, as of September 2016. To put that in perspective, that's as much as some entire presidential campaigns were spending monthly during the primaries. And that lends credence to the idea that this was a large-scale effort connected to the Russian government.

President Trump has often sought to downplay the idea that Russia interfered in the 2016 election — even suggesting he believed Russian President Vladimir Putin's assurances that it didn't happen. This document lays it out in extensive detail.

The argument that this is a "witch hunt," which Trump has argued and more than 8 in 10 Republicans believe, just became much more difficult to make. And the document would seem to make pretty clear that the Mueller investigation isn't just targeted at taking down Trump, either.
Daily Kos, "Bombshell: Devin Nunes' Entire Net Worth Sunk In Company With Strong Ties To Russia: Updated", 26 Mar 2017:

Oh those rascally republicans! Not only was Devin Nunes caught sharing evidence with the White House he is supposed to be investigating, now reports show that he has sunk almost his entire net worth (which ain't a lot) into The Napa Valley's Alpha Omega winery, which has, as it's only European contract, a distributor in Russia with close ties to…you guessed it… Putin.

"Nunes has put almost his entire net worth into a winery with strong ties to Russia.How strong? Well, the Alpha Omega Winery has distributors all over the U.S., but just a few abroad. One of those overseas distributors is the Luding Trading Company in Russia. Luding is, in fact, Russia's largest distributor for alcoholic beverages. But they don't just operate in Russia – they also appear to have a relationship with Vladimir Putin."

Here's a copy of his financial dregs:

So, Nunes is worth $51,000 and a penny and has $50,000 tied up in Russian Red.

Nice.

But he's taking care to protect his investment, huh?

"It's also odd that Alpha Omega Winery would have a relationship with Russia's largest distributor when they only have a relationship with one Western nation (Switzerland). They don't have any relationships with any other distributor in the EU, which means no relationships with NATO allies at all.

Then there's the fact that Nunes is one of the people Trump called upon to refute news about the whole Russia scandal. That right there compromised the House's investigation into Trump and Russia because it blurs the lines between the intelligence community, the White House, and Congress."

Sunday, Mar 26, 2017 · 9:04:59 PM · durrati

Several Comments have pointed out that the source of this story didn't make a compelling case for the Nunes/Russia slant of this story and they may be right to do so. The link to the LA Times Financial information has value though, it seems to me, and it is strange that a major player in the Russian Liquor Distribution Industry lists as one of it's suppliers a small California vintner Nunes is invested in. I'll leave this up because some of our sleuths here might find it interesting to dig into.
Daily Sabah, "FM Çavuşoğlu meets Trump's top national security advisor", 18 Jan 2017:

Foreign Minister Mevlüt Çavuşoğlu met with designated U.S. National Security adviser Rt. Gen. Mike Flynn on Wednesday at Trump Hotel in Washington.

"Met with General Flynn, who will assume the position of National Security Advisor, and other officials at a working breakfast in Washington D.C.," Çavuşoğlu tweeted.

The meeting marks a first direct reachout between the President Recep Tayyip Erdoğan administration and the incoming Donald Trump administration, other than a phone call between two leaders last November.

House Intelligence Committee Congressman Devin Nunes, a Republican heavyweight, also attended the breakfast.

An aide of the foreign minister didn't provide additional details on the meeting, but said that Çavuşoğlu was the only foreign leader at the breakfast and the topics on the U.S.-Turkish agenda were discussed by the attendees.

A invitation letter for the breakfast, obtained by Daily Sabah, said the breakfast would be a small event for about 50-60 guests. It also said White House Chief of Staff Reince Priebus might join the meeting. It was not immediately clear whether he attended. An official at the Trump Organization, and two other fundraisers were presented as co-hosts, according to the letter.

Çavuşoğlu previously told Turkish media that he would attend the incoming Trump administration's inauguration ceremony, which is due to be held on the West Front of the United States Capitol Building in Washington D.C. on Friday.

The official announcement comes as questions over whether the Trump administration will be able to normalize relations between Turkey and the U.S. are increasing.

Turkish officials have previously stated that Turkey can cooperate with the new U.S. administration since many of Turkey's views overlap with the incoming president

Daily Sabbah, "Turkey confident on extradition of Gülen under Trump administration", 23 Jan 2017:

Turkey's Deputy Prime Minister Numan Kurtulmuş addressed the media after a Cabinet meeting Monday, reiterating the Turkish government's two primary expectations of the newly sworn in Donald Trump administration, the extradition of U.S.-based Gülenist Terror Group (FETÖ) leader Fetullah Gülen and the halting of U.S. support for the PKK's Syrian offshoot, the Democratic Union Party (PYD), and its armed wing, the People's Protection Units (YPG) in Syria.

The revelation comes on the heels of the inauguration of Donald Trump who took the Oval Office as the 45th president of the U.S. on Friday. Despite recent tensions with Washington, Turkish officials are confident that, compared to the Barack Obama administration, the new administration will usher in a new era of cooperation for the NATO-ally, especially in the counterterrorism fight against Daesh and FETÖ.

"Especially in efforts to revamp Turkish-U.S. relations, we expect the Trump administration to conduct a re-assessment of its position on Turkey and reconsider its position on two primary matters, the first of which is the extradition of the retired preacher Gülen, who lives in self-imposed exile in the U.S. as the purported leader of an outlawed Turkish gang which conducted crimes against the nation during the failed July 15 coup attempt. The second fundamental matter is halting U.S. support for the PYD," the deputy prime minister asserted.

Emphasizing Turkey's hopes that the new U.S. administration will not repeat the mistakes of the previous administration, Kurtulmuş also said that, "It is our aim to bring bilateral relations back to the level that is required between two, long-standing allies."

Under the Obama administration, Turkish-U.S. relations deteriorated significantly due to Obama's insistent claims that the PKK and the YPG are not one-in-the-same, regardless of mounting evidence and statements made by YPG terrorists.

Thus, Turkey's deputy prime minister said that he is confident Turkey will see results under the Trump administration, further referring to the PYD as, "An armed group with a few militants who are accountable for the instability of the region."

"The PYD, an armed group with few militants, is clearly a contributing factor to the region's instability. Turkey urges the U.S. to stop supporting the group on the grounds that it is affiliated with the PKK and engages in terror activities. We are hopeful that we will yield results regarding this matter, as well. If these two expectations are met, Turkish-U.S. bilateral relations will be restored and strengthened once again. I do hope that this new administration moves forward by making decisions that contribute not only to Turkish-American relations but also to world peace and stability in the Middle East," Kurtulmuş added.
While growing up a child refugee in Britain he acquired the accent that would have him nicknamed among the infam four, 'the Beatles', heard promoting the mania of their terror campaign…
The Infam Four: El Shafee Elsheikh ( far right), one of the four infamous ISIS murderers, identified as a "child refugee" accepted into Britain. The other three were also admitted into Britain through legal immigration channels.

TNO, One of the four ISIS murderers infamous for appearing in the "Jihadi John" decapitation videos has been revealed as a former "child refugee" granted "asylum" in Britain through that country's open doors "asylum" policy.

The former "child refugee" has been named as El Shafee Elsheikh, whose family managed to swindle their way into Britain—and UK citizenship—by claiming to be "refugees" from the Sudan in the 1990s.

Elsheikh was one of four nonwhite invaders in Britain who went off to join ISIS in Syria when that "caliphate" was at its height.

The group to which Elsheikh belonged (named as Alexandar Kotey, Aine Davis, and Mohammed Emwazi) was nicknamed the "Beatles" by the media because of their British accents.

Emwazi was born Muhammad Jassim Abdulkarim Olayan al-Dhafiri in Kuwait, and moved to Britain as a six-year-old with his family in 1994. He was dubbed "jihad John" and was the most famous of the group, doing the speaking on the numerous decapitation videos they produced.

Emwazi was killed in an air strike in November 2015.

Davis—the mixed race grandson of Jamaican trombonist in the 1980s UK "Ska" band, The Specials—was arrested in Turkey while planning a new attack and sentenced to seven-and-a-half years' jail for membership of terrorist organization in May 2017.

In 2014 Davis's wife, Amal El-Wahabi, 27, became the first woman in the UK to be jailed for terrorism offences connected to Syria after she was caught paying a smuggler to take €20,000 in cash to Turkey for her husband.

Kotey is also of mixed-race origin—Ghanaian and Greek-Cypriot—and he, along with Elsheikh, were arrested by Kurdish fighters in the east of Syria at the beginning of 2018.

The two were identified and handed over to American Special Operations forces, who confirmed their identities using fingerprints and other biometric measurements.

Together, the four nonwhites—all of who were initially based in London—beheaded atr least 27 hostages and tortured many more.

It is still not clear what is going to Kotey and Elsheikh. They could be put on trial in the US for killing American hostages, or they could be returned to the UK for trial.

Some reports have said that the two have had their UK citizenship stripped—something that is only possible if they have been naturalized as British nationals, and have citizenship of another nation.

No matter what their eventual fate, one thing is clear: the open borders "asylum" policy and the promotion of mass Third World immigration by successive UK governments has proven to be a disaster, and may yet destroy Britain forever.
Two sites that deal with these issues as they combine, the largest elephant in the room of liberal and neoliberal hypocrisy: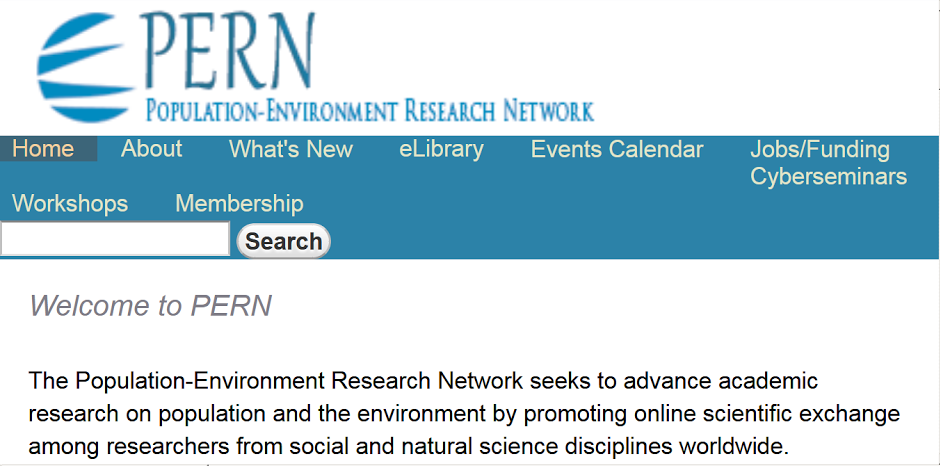 Dear Congressperson,

How would you like to tell your constituents that there was an extra $758,000,000 each year to spend in their district? How could you help direct the spending of $758,000,000 ($758 MILLION!) in your district each year?

According to a study by noted Economist, John Williams, which can be viewed at Carrying Capacity Network [1] which sponsored the Study, U.S. Taxpayers pay out a NET $330 BILLION ANNUALLY (believe it or not) on LEGAL Immigration. That is, LEGAL Immigration costs U.S. tax-payers $330 BILLION AFTER SUBTRACTING ALL TAXES IMMIGRANTS PAY. [And this $330 Billion does NOT include the additional NET amount of Taxes State and Local Taxpayers pay to finance this LEGAL Immigration.]
Way to go Alt-Right. You're wise to them, don't get played by them or anything.

Trump: It's great to be with Prime Minister Netanyahu, we've developed a great relationship, both as countries it has never been stronger and also as personal friends.

The big move is the fact that we will be moving our embassy to Jerusalem, way ahead of schedule by years.

Netanyahu: We also support you on your stalwart position on the Iran nuclear deal, you said it's a disastrous deal. You said its fatal flaws are now fixed. You should walk away from it and I want you to know that if you decide to do that we will back you all the way.

We also appreciate the fact that you confront Iran's aggression with us and with other parties in the region as never before.

I've never seen the holistic alliance between the Unites States, Israel and your other allies in the region as strong, as unified as it is under your leadership.

The last one is that you stood up for Israel in the UN, in a remarkable way, rock solid support. This is a place, it's a house of slander against Israel and against The Unites States, and by word and by deed you've told them enough is enough ..as you finish your first year in office, I want to say that I look forward to continuing our remarkable, tremendous friendship in the years ahead and I want to express the appreciation of the people of Israel to you - thank you Mr. President.

Trump: Israel has always supported The United States.

There were many deals that came close [with the Palestinians] but we could never get past Jerusalem.

We took Jerusalem off the table so we don't have to talk about it [with the Palestinians] anymore.