Majorityrights Central > Category: Immigration and Politics
I thought the most interesting comment in and around Greg Johnson's article, Roosh Really is a Rape Advocate (& a Rapist, if He's Telling the Truth), was Greg's own, in regard to the woman in Iceland who Roosh claimed to have sex with despite the fact that she was so drunk as to be incapacitated from consenting or not. Greg said that if she agreed to have sex with him the next morning then that made it only worse for the fact that it could promote the idea that such behavior would have happy endings (with enough repetitions, it would not have happy endings in the long run).
I would like to add that I can well imagine that in a circumstance like that, a woman can agree to have sex with him the next morning and again in an attempt to reinterpret the relationship and her own agentive part in her mind, because it would be too painful to believe that she was violated in a profound way and had no agency. Thus, she might try to go with the idea of superimposing a relational level and her agency retroactively to reframe what was an instance of non-consent if not rape in that episode - re-framed under "a dating relationship with a 'bad boy' whose wild side I should be able to handle, being an independent woman and all."
Long story short: she could have been raped even though she consented afterward - and a woman might act that way because she is insufficiently conscious of her interests and/or perhaps cannot handle the idea of the best and most important gift that she had to offer having been taken by the person treating her the worst - a con-man rapist who cared nothing for her as a person or on a relational level.
Speaking of which, that is what makes Roosh so disgusting. This sand nigger said it was his objective and continues to be his objective to have sex with as many beautiful woman as possible - and that he has been teaching men to do that as well. His response to antagonists in the media is that he will accumulate as many more women as he can.
I'm going to harness all this coverage that you are giving me and convert it to money and women
This was my first occasion to hear and see Roosh V. speak. I must say that I am negatively impressed - his attitude, his mannerisms, his way of speaking - bopping, swaying and grooving - his motives and his way of arguing are either entire affectations of black people or his middle eastern background is more niggerish than I had realized.
One thing is certain, he does not think and act like a European man and nobody should respect him as a model as such. He is a sand-wigger. It is no wonder that he is trying to teach White men how to act like niggers and Muslims - and to have as much respect for White women as a nigger or Muslim would. Nor is it a wonder that he would now try to take cover under a position of Abrahamic religion - that he is promoting a traditional Muslim model of gender arrangements for all.
Neither he, nor the males he teaches, are cultivating a way to pursue relationships with women that they care about, confirming and reconstructing views and European ways that are important, in fact vital to them. No, just the technique to pander to the universally lowest common denominator of their basest instincts and reconstructing that, while going through their cautionary barriers, including White national barriers, and discarding them.
Who got the idea that it was OK for him to target White women with his Negroid/Muslim mentality? To teach and pursue alpha nigger behavior? Would this sand nigger talk and have people act this way to his sister, Iranian and Armenian women?
She typed in, "How many girls have you been with in Poland?"

"10,000."

"No, really."

"A couple."

"Do you always bring home girls like this?"

"Never on Tuesdays. "

"Do you want to see me again?"

"Of course. You're pretty, you're sexy, you're fun. I see no reason why I wouldn't want to see you again." I kissed her.

Her tiny size really hit me when she took off her heels. I asked her how much she weighed. Thirty-five kilograms (77 pounds). Besides her surprisingly round ass, she had the body of a gymnast who hadn't quite made it past puberty.

We moved to my bed. I got her down to her bra and panties, but she kept saying, "No, no." I was so turned on by her beauty and petite figure that I told myself she's not walking out my door without getting fucked. At that moment I accepted the idea of getting locked up in a Polish prison to make it happen.

She tried to go down on me but her mouth was too small.

Then I grabbed her and made her sit directly on my face. I ate her pussy, the first time I had done so in a couple of years. I enjoyed it.

I put on a condom, lubed up, and finally got her consent to put it in. The best way to visualize our lovemaking is an elephant mounting a kitten. My dick was half the thickness of her neck. I put her on her stomach and went deep, pounding her pussy like a pedophile.
"At that moment I accepted the idea of getting locked up in a Polish prison to make it happen."
It would be nice if that happened - I could picture Roosh being held down and fucked by a few giant Polish queers in jail:
"It took four hours and at least thirty attempts to push into his ass: 'no, Roosh cried, no!' until the large, very large penis was finally allowed to enter and stretch Roosh's asshole to his great pain. Ooh the giant faggot sighed upon the most satisfying ejaculation into Roosh's asshole, you are the finest little bitch! I just know you'll come back to give me some skull in the morning -
- I think your mouth IS big enough."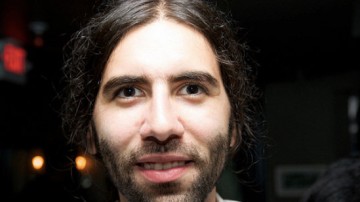 Better still, stay the fuck out of Poland and all of Europe, sand-nigger.
Only a wigger could admire this guy and find him appealing. He has no place anywhere near WN. Quite the opposite.

Roosh is teaching and promoting R selection strategies among Europeans who are evolved for K selection strategies.
Since I am paying more attention to things Asian as a result of Kumiko's participation here, a couple of videos and a composition of Facebook comments relevant and illustrative of issues that I have been discussing have come to my attention.
Asian illustrations of..
1. Advised social confirmation and elevation: of the value of ordinary routine practices; in this case, participation in social routine.
2. Bad parenting advice: "You are from Sweden" and simply Swedish by proposition - abrogates racial accountability and leaves one susceptible to Jewish trolling for racial divisiveness and strife instead. Why the suspicion of Jewish trolling? Because of a salient example…
3. A composition of fake tweets: attributed to Americans apparently mocking the atomic bombing of Japan:
Captioned "stay 'classy' America" - the fraud and motive to create a division between Whites and East Asians is traceable to Jewish motives.

Coming to these examples throwing light on racial accountability from Asia, one at a time -

1. Advised celebration of ordinary routine:
Kumiko likes Korean and Japanese pop music videos and she showed me this Japanese one.
Participation in..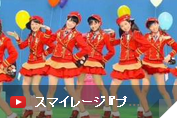 ..routine social service..
If WN can show bearance upon what might otherwise be construed as an appeal to yellow fever by the presentation of this video, there is actually bearing upon an important point that I made in my article about "the dark side of self actualization" and how to otherwise moderate and optimize actualization.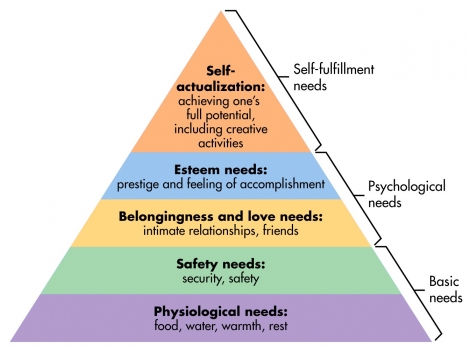 That is to say, one thing that needs to happen in our re-socialization of actualization is for the value of individual self actualization to become part of a rotating and optimizing process of attention, to where it does not always and statically occupy the top of a hierarchy. That over-emphasis has, of course, destabilized and lent to the rupture of our racial/social systemic homeostasis. The inference I've made is that one of the aspects of actualization that needs to be constructed, elevated in importance and encouraged to enjoy is not only a sufficient amount of routine but also routine social participation in our tried and true practices and procedures. That will not only allow us to learn from our forebears but it is also necessary to create a platform for elaboration and innovation; i.e., it is prerequisite and socially as important as actualization. This video shows a song and dance of girls in Japanese postal service uniforms.
The point that I am trying to make is that celebrative or otherwise reverential treatment like this, of the ordinary and social routine, might help to emphasize sufficient sufficience, so to speak, in enjoyment of necessary social routines and with it, an elevation of appreciation of ordinary necessity so that it is not dwarfed nor its vital necessity discouraged by singular social appreciation and veneration of the extraordinary and the sacred.
I hypothesize this elevating celebration of routine (in this case social) practices as one side of the necessary elevation of the social esteem of routine; another side of "routine" elevation would be ceremony and sacral treatment of exemplary practices.
2. Bad parenting advice: The oriental woman in this video was adopted by Swedish parents and brought-up with that idea that she is "simply Swedish, the same as any other Swede", by proposition.
By contrast, if she were taught that she was an adopted girl of Korean descent, who was and should be welcomed as counting of a manageable, benign but accountable enclave of Swedish nationals…
...there is insufficient accountability in insistence upon her parents well meaning but bad advice - simply asserting that she is Swedish just like all other Swedes.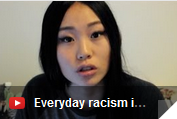 She sets herself up for abuse
Adopted by Swedish parents and growing up in Sweden, she responds to the question from a Swedish man, "where are you from?" that she is "from Sweden." The man responds, "no, where are you really from?"
She takes this as an example of "racism" and tries to correct the man in the motive she perceives of his question, answering that she is "Swedish just like every other Swedish national" - as her parents taught her.
However, I'd guess that the man's question was not "racist" in a negative sense. Yes, it was racial in the sense that he was trying to get an accurate sense of how to classify her, but why? Because he thought negatively of her and of her being in Sweden? Probably not.
He was quite possibly asking her for one or all of the following three reasons:
a) He found her attractive and wanted to know where her sort was from for future and general reference.
b) He found her attractive and saw the question as an opportunity for an ice breaker.
c) If she answered, "Korea", chances are that he would enjoy showing his good-will toward her, by confirming her honest account and her people as really OK, and that as a part of a reasonable and accountable number of her kind of immigration, take occasion to show support for her participation with Sweden.
That is to say, what the man was doing was "racism" by definition in the sense that he was attempting to classify people genetically (not doing the mere liberal thing of pretending to be blind to racial classifications but judging people instead by propositions), but it was, in all likelihood, a benign kind of classifying, motivated by respect and a wish for accountability.
Because she treated it as "racism", i.e., classification for negative motives, she attempted to denounce it and hide behind the well meaning but fundamentally dishonest advice of her parents that as a propositional Swede she was the same as an evolutionary Swede.
As such she denies the possibility of honest accountability that would serve to limit negative treatment of her in Sweden and gain her support from those who have an honest concern for the management of native Swedes.
Instead, for denying accountability and denouncing the account requested as "racist" she sets herself up for abuse from at least two kinds in particular.
She will perhaps get some abuse from jealous and racially concerned Swedes, e.g., Swedish women miffed with yellow fever. That would be understandable if Asian immigration were taken too far at any rate, but when there is no accountability it is likely to be more provocative of the racially sensitive Swede for her to say, "I am the same as you", have the same history, etc. But even at that, it is probable that she did not really receive much of the gaffe from true Swedish women. What abuse that she got and experienced, with truly saddening pain, most likely came from Jewish trolls looking to stir conflict between Whites and Asians.

She gets abused by what probably are some Jewish trolls trying to provoke conflict between Asians and racially aware Whites: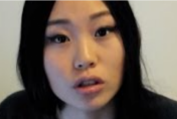 3. What makes me hypothesize Jewish trolling? viz., that Jewish trolls can be trying to provoke her and provoke conflict between Whites and Asians?:
How about this. Kumiko showed me this composition, supposedly of Facebook posts by American people speaking of their own accord, saying that they are happy that Japan sustained nuclear bomb attacks in WWII and would be quite happy for it to happen again.
I grew up in America and for 34 years spent there never encountered an American who would speak remotely like this about Japan or the atomic bombing of Japan. Furthermore, if one reads these comments it is clear by a careful discourse analysis that the writer of all of these comments is one or a few people. If one is more careful still, to take style and motive into account, the Jewish hand is evident.
Though it may seem like obvious trolling to some of us, unfortunately this was apparently taken seriously by some Japanese audiences and even shown on Japanese news as if it were an honest reflection of American sentiments - when in truth, these are not remotely accurate statements of Americans: Stay classy America? No, stay "classy" with your divide and conquer chutzpah Jews - greatest shame is upon you and we are watching you.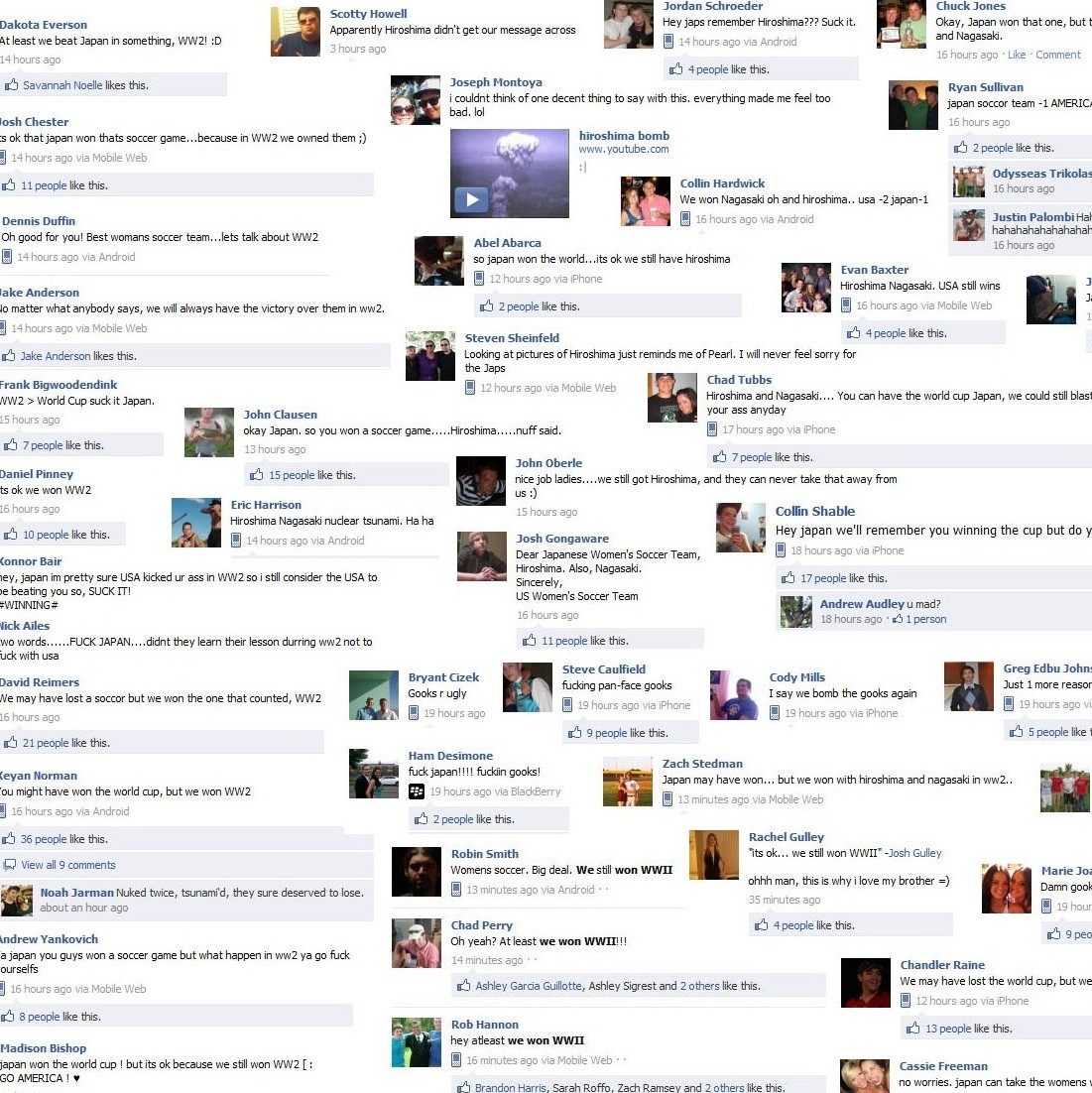 Full composition under the fold..

This second part of my thoughts on culture and counter-culture represents something of a departure for me. Although every nationalist is a cultural critic of sorts, I am not a very practised one. I tend to a critique which is more psychological in its address, with an occasional gesture in the direction of philosophy. Where possible, of course, psychology prefers fact over proposition. The hard ground of genotype and sociobiology ... of Nature intruding into the Mind and into the lived life ... is an amenable place for a fact-junkie like me to seek permanent truths and, too, an understanding of Nature's bounds and limits, and of the pathological pretence in the culture beyond that the natural bounds can not only be broken, but that we can be freed by breaking them.
Culture ... that fabulously coloured, capacious, elusive thing ... is a carrier of the natural too, of course. The trick for anyone seeking to interdict or reform or revolutionise it should be to exorcise its pathologies by means of appeal to that nature. It should be straightforward. After all, people are able to struggle for existence, and in that cause to discriminate for good over evil, and for truth over lies. They routinely refer to their instinctive interests and preferences as determinants of what is good, and what is natural, healthy and normal, and so on. So you might think this would be easy … that the mind's supervenient natural qualities must predominate ... that working with Nature's grain must lead to a life-giving outcome.
Yet, the condition of our people in the pre-globality (let's call it that, in the absence any generally accepted term) is such that little common understanding and agreement obtains on what constitutes pathology and what health, and little perception even that anything really fundamental is wrong. Life's truths have been forced down into a morass of moral relativism and bare-faced ideological aggression, and disgorged of their vital, identifying signs. As a nationalist, one actually has to teach health, such is the confusion within the people whom we love and, because we love, seek to advantage and to serve.
The revolution in the European culture
While I am adamant about the right and oughtness of fighting when one's own borders and EGI are being infringed upon, I am not a hawk. Geopolitical warfare has never been something that appealed to me, let alone with any sort of passion.
I'm very averse to the idea of going beyond my national boundaries to fight, particularly when my own nation is totally screwed-up, needs tending and where innovative thinking might solve problems as opposed to trying to solve them by resorting to warring abroad.
The problem is that there are valid arguments that there are vital requirements along the Silk Road, in the Middle East and in Africa - resource and population management that is indispensably necessary even to the most innovative and independent peoples. In these concerns, I'm going to invite the reader to consider with me the possibility of re-drawing ethno-nationalist and regional lines on this map.

As you can guess, conversations with Kumiko have got me taking these matters under consideration, and I hope that she will soon put up an article discussing issues that the neo-cons have failed to make in clear and persuasive terms.
Tangential to neo-con issues is an interesting philosophical question for another day: how, in detailed form, to set up a rule structure which will sort out and punish the genetic legacy of criminals; and facilitate the rebirth of those genetic components that have suffered unjustly at the hands of criminals in previous generations. In this case, I am thinking more in terms of those who have historical grievances with Russians - while it is true that I don't feel this grievance as do some others that I've known, it is nevertheless only practical to set the question aside for the time being - though it is a question that can apply to any people who have benefited or suffered from historical atrocities.
Europeans, now, are asked even more fundamental questions than relative guilt and merit, but are asked to address the matter of our identity, period - that we are a people (different from Jews and others), to establish who we are, what the nature of our common moral order is, to understand that the obfuscation of that would-be peoplehood is a part of a war against us - and that there is, indeed, a war against us; finally, we are asked what is the nature of that war and what it consists over?
When considering these matters from a White Nationalist perspective, Russian people are not conceived as inherent enemies, nor, even, is the humongous expanse of their nation high on the list, if on the list at all, of things intolerable to allow to remain. I can imagine living with it - it's always been that way in my lifetime; its reach contracted after the fall of The U.S.S.R., but still remains bigger than Pluto.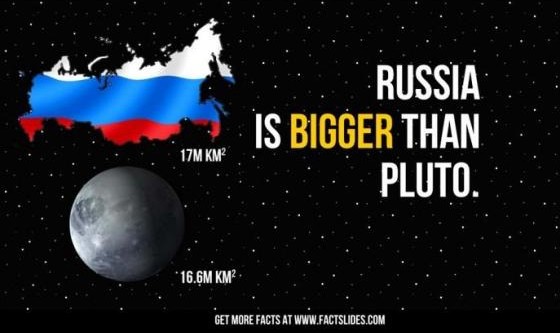 Nevertheless, we ought to reconsider this from an Asian perspective, and from a perspective of acute European interests.
I didn't expect to have occasion at this point to consider aloud the possibility of attempting to align formal industrial military objectives with ours as White Nationalists. Oil, resources, even absurd and brutal regimes in the Middle East and Africa inflicting harm upon their own do not stir any passion in me to fight. The function of Asian countries and Western countries do, however, have requirements and rationale to get these nations under compliance. And in hopes of facilitating the human resource of Kumiko's military perspective, I am going to imagine empathic military geo-political objectives, so that we might envisage a grand chess board result in our victory.
From that standpoint I attend to the fact that as nationalists and as White people in particular, fighting for the survival and sovereignty of our nations, that militarization and the geopolitics of resource and population management will ultimately be necessary.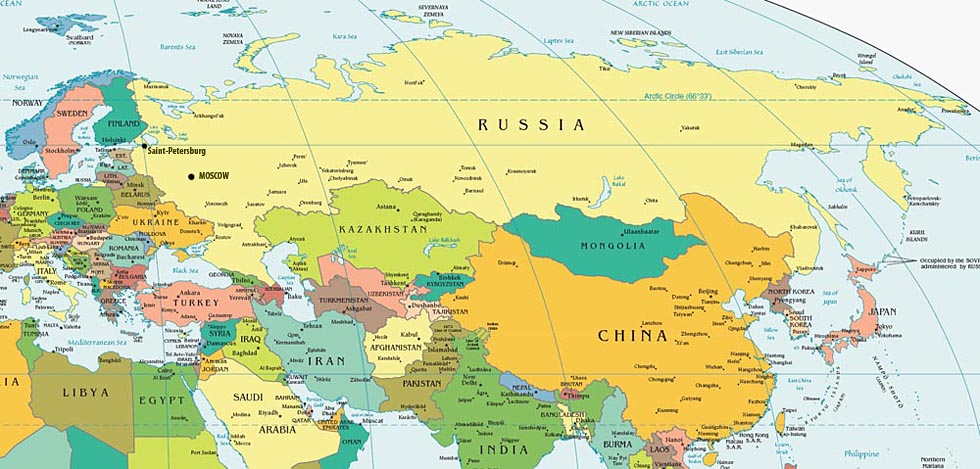 Asia and the West have things that we need from one another, including cooperation against antagonisms from the Middle East and Africa.
Not only do we need resources from these places but we need mutual help in border control and repatriation projects.
What about Russia? It is so big. Why not just work with them and allow its vast space to become a place for White people to grow into?
While it is true that another traditional passion for some war mongers is hating Russians and maybe I should hate them, I don't hate them. Nor do I care if people want to move there; furthermore, I completely understand not wanting to fight them. I don't want to fight Russians; the war in Ukraine has been instigated by Judaized and neo-liberal means and motives and it disgusts me.
Even so, WN tendencies to look upon Russia as the great White hope ignore the propositional, neo-liberal, mercantile and Judaized aspects of Russia - as if its political class has no corruptions analogous to The US that will wreak havoc with such projects to connect with Russia as a partner in White Nationalism.
On the other hand, while I favor Ukrainian and Belarusian sovereignty, as I favor all ethnonational sovereignty, I am opposed to a hot war approach with Russia to increase their sovereignty.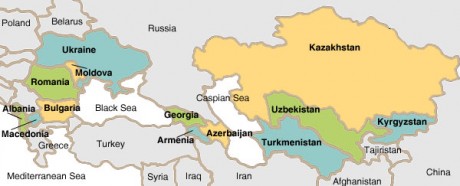 But neither am I in favor of a hot war approach to defending Russia's humongous eastern stretch and southern conflicts.
Rather than abandon to foreign invaders the natural ethnonationalist homelands of our European evolution and engage in White flight to move into lands that apparently represent imperialist aggrandizement - beyond ethnonational mandate - on the part of Russia, to reiterate, neither am I particularly interested in fighting to protect Russia's imperial overreach.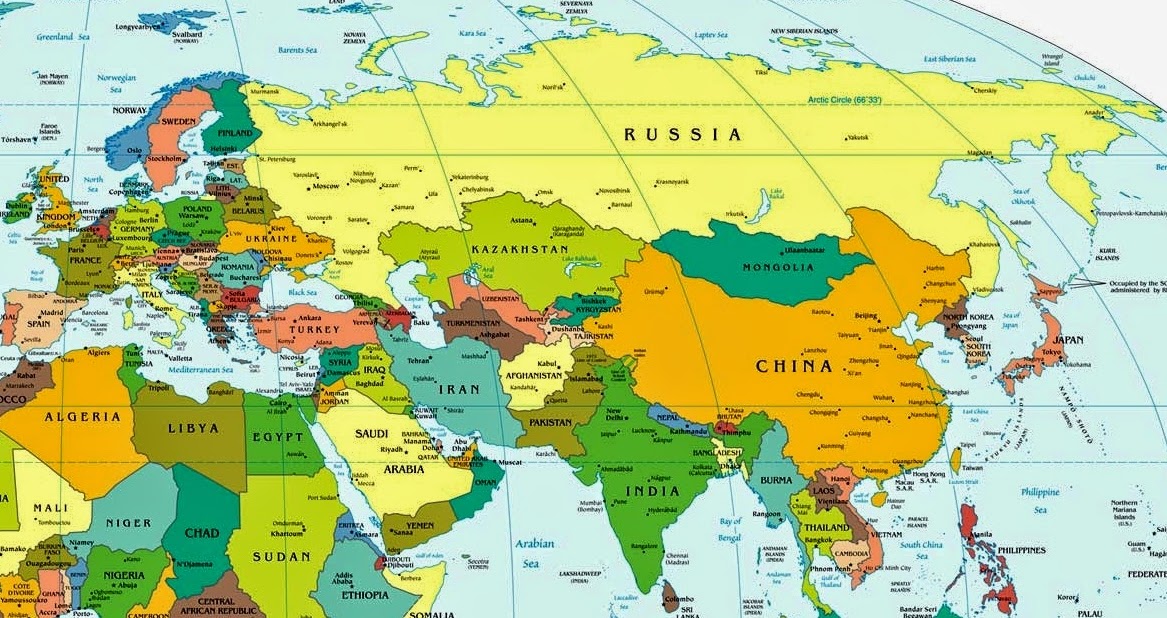 In a word, defending what is apparently an imperial over-reach is Russia's problem and an issue that can be turned to our advantage as Europeans in order to gain cooperation with our EGI, its borders and vital resources.
We need Chinese, Japanese and other Asian cooperation more than we need Russia's imperialist headaches; and China and Japan are not about to start loving Russia more than their own interests which are impacted by Russia's Eastern and Southern interference.
We need cooperation with Asia to compel compliance with regard to resource, EGI and border management. And we might compel Russia's compliance as well with those needs by means of the West's regional alliance with Asia.
Thus, while we might not engage a war of maneuver in either Russia's west nor east, we might well consider lending approval to Asian positioning in Russia's east and south.
That is, allowing the "stick" (as opposed to "carrot") of some of these lands as potentially sovereign Asian places: with enclaves Russian and enclaves Asian, the farther east you go, the more the general area would be Asian with fewer Russian enclaves and vis a versa - the farther West, the fewer Asian enclaves until you reach a point where it would be a Russian only ethnostate. And the carrot to Russia would be less contentious relations with its neighbors and more secure borders itself as it cooperates. That is not necessarily a bad deal.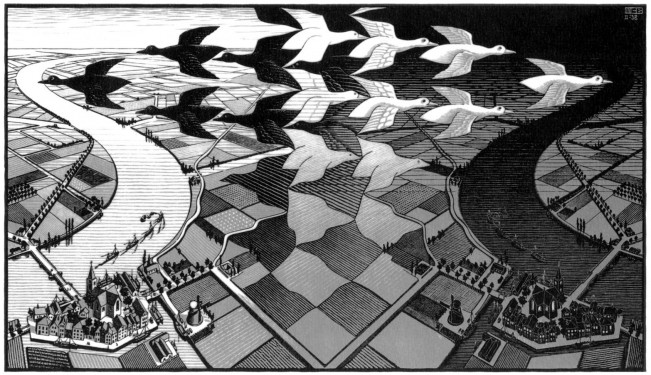 Toward an Asian-Atlantic regional cooperation.
1. The genetic-make-up and territorial boundaries of the European ethno-states shall be restored, maintained and protected.
2. To achieve this end we propose alignment with the Asian ethno-states and region.
3. Something like the E.U. and North Atlantic would be necessary to achieve that alliance and its success.
However, it will also involve some quid pro quo.
4. First, we see it as being in both of our interests to secure our peoples against impositions of Middle-Eastern and African populations; against imposition of the Abrahamic religions; and against interference of these peoples and religions in our vital resources.
5. Toward that end, it is in the interest of both Asians and Europeans to remove these populations to the greatest extent possible from our geo-political territories; and, again, to remove significant imposition/interference upon our mutual vital resource interests.
6. Sacrosanct European territories in the Americas, Australia and New Zealand will likely need to become smaller at any rate in order to be maintained and defended. But with the increased manageability of defense will come an opportunity to offer cooperation to Asians to have some sacrosanct territories of their own in these places. We will respect and cooperate with one another toward the defense of our territories in diaspora, seeing African and Middle-Eastern (saliently Jewish and Muslim) populations as those who must be guarded against and compelled to as great a distance from our people as possible, removed from civic nationalization and its proximity.
7. Russia/ns will be seen as having an analogous situation to White Americans. In order to have a safer, more manageable ethno-state and something to offer in exchange with the Euro-Asian regional alliance, they will be required to contract in size considerably, particularly from its expanse eastward into Asia and its geo-political interference there and to its south, unilaterally along the Silk Road. Russia's ethno-state will be more secure as it will be forced into a more cooperative and less antagonistic relation with the rest of the geo-polity.
The key deal is this: we will compel Russia to relinquish parts of its territory (leaving it no good choice but to comply). In exchange we will require Asian assistance in cleansing and defending our territories from imposition by non-natives - particularly Africans, Middle Easterners, Muslims and Jews. And we will require compliance in securing our vital resources and transportation routes.
The advantages to European peoples and Asians in this alliance is clear.
But what regional and national lines might you imagine and what advantages to Russia and others do you see for compliance? Discuss.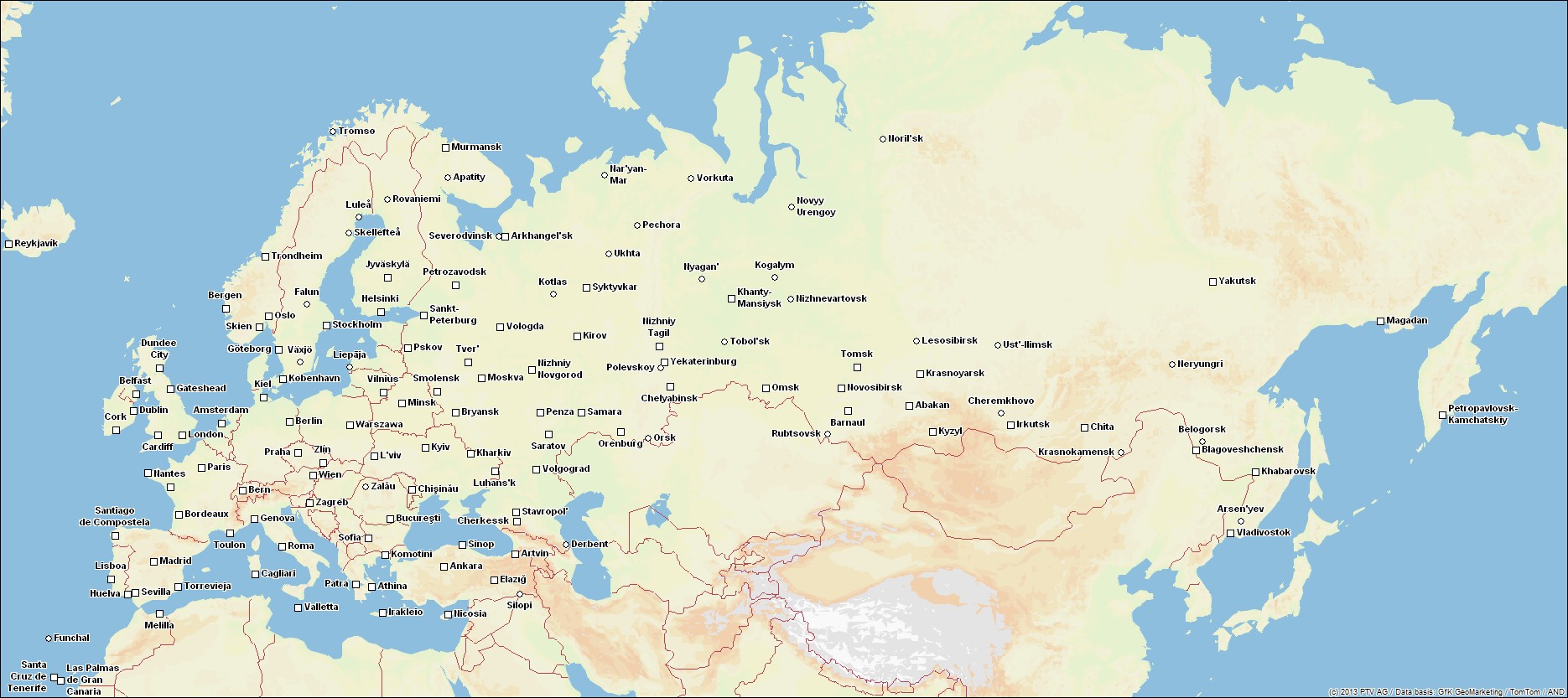 As there are no Russian cities larger than 600,000 east of lake Baikal (near the city of Irkutsk, centrally to the north of Mongolia), and only four larger than 300,000, one way of arranging the pockets, enclaves, ethno-state outposts as it were, would be to have a symmetrical "M.C. Escher-like" arrangement (as in the image called "Day and Night" above), i.e., an entering of these enclaves into the others general regional sphere - enclaves which would, nevertheless, represent sovereign states.
Note: I can see how this could create incentive for Eastern European nations to cooperate - from a position of strength and in cooperation with White diaspora (note the interview of Tomasz Szczepański under the fold).
The plan would emphasize deportation and re-doing citizenship in favor of native lines, viz., on the basis of ethnostates. That is unlike the Moscow - Berlin - Paris axis, which apparently seeks to reconstruct the same old right-wing, propositional/objectivist oil interests.
The Eastern European nations may agree to cooperation despite history of disputes (sometimes serious), and facilitate this ethno-nationalist and regional cooperation if their borders and native populations are guaranteed. If they are a part of a plan that guarantees that and necessary resources from the Silk Road - accomplished by increased cooperation with Asia and a Russia dealing from a cooperative position; then perhaps ethnonational and regional alliance with Asia can work. I.e, Russia has to offer more than trade in natural resources garnered through its vast expanse and fist waving at anybody who doesn't see their interests being secured inasmuch.
The area that is to be reserved as sacrosanct to the Russian ethnostate would be contracted from imperial dimensions and more in line with ethno-national proportions.
It is a contraction in concession to cooperation with other ethno-European nations that WN America will likely need to undergo as well.
This will make Russia more defensible and more worth cooperating with for the rest of Europe and Asia - as they will be required to join this Euro-Asian regional cooperation against middle eastern interference - whether Arab, Islamic or Jewish, they will be beholden to our terms and we will have the necessary resources of the Silk Road.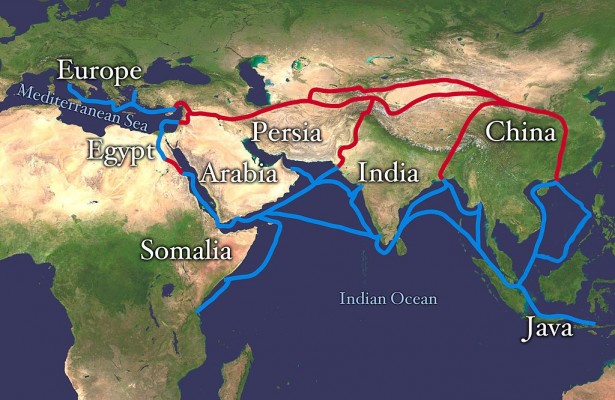 The other side of the deal for compliance and cooperation to garner vital resources, is that our vital EGI will be cooperated with in protection as well - including not only in border defense, repatriation and de-nationalization of the majority of non-natives from European and Asian countries, but most strictly the border defense, de-nationalization and removal of non-natives from European nations; while allowing for some accountable quota of Asians and Europeans in one another's nations and regions.
..give 'who' hell? For Jewish academics to play both sides of "PC" is nothing new. While the re-normalization and motion to institutionalize social classification is a positive development - via 'give-em-hell Trump' in his campaign talk - the most important issue in the end, is not just normalization, but where the lines of institutionalized discrimination are to be drawn.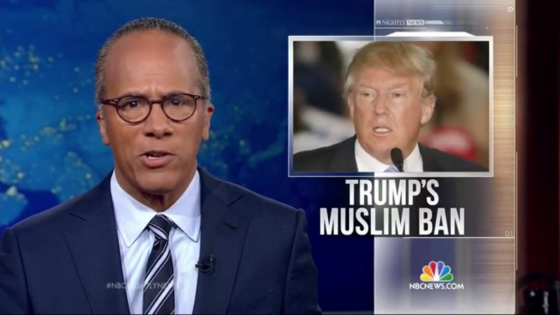 Trump is saying some things that we might like to hear, with a candor that purports contempt for "political correctness", a candor that has not been heard from the last 11 Presidents at least, spanning more than 60 years.
With that, he flouts the avoidance of "racial profiling" for having allowed the San Bernadino attack. It is indeed a positive development to assert the validity of "race" as a criteria.
"There were people who knew bad things were going on [with the family], and they didn't report it because of racial profiling."
Moreover, he takes the validity of "profiling", i.e., classifying people, a bit further to say that there should be a "total and complete shutdown of Muslims entering the United States."
NBC, 'Trump Calls for 'Complete Shutdown' of Muslims Entering the U.S.', 7 Dec 2015:

Republican presidential frontrunner Donald Trump on Monday called for a "total and complete shutdown of Muslims entering the United States," the most dramatic response yet to the string of terrorist attacks that have Americans increasingly on edge.

Trump released a statement citing polling data he says shows "there is great hatred towards Americans by large segments of the Muslim population."

Trump Calls for 'Complete Shutdown' of All Muslims Entering U.S.

"Until we are able to determine and understand this problem and the dangerous threat it poses, our country cannot be the victims of horrendous attacks by people that believe only in Jihad, and have no sense of reason or respect for human life," Trump said.
Yes, it is a candor and a disdain for pseudo-intellectual and polite appearance that we have not heard from a President since "give-em-hell Harry Truman."
Excellent though it is that race and other social classifications, and borders, are being re-invoked by "give-em-hell Trump" and that he is taking steps to re-normalize and re-institutionalize these criteria as a legitimate basis for discrimination…
one might wonder what, say, Japanese, et al., might think about who-for and how the "no-nonsense" lines are being drawn.
Playing "for/against PC" is nothing new for Jewish academia; i.e., one side playing "vanguard" while the other is "hand of restraint."

Playing "for and against PC" is nothing new for Jewish academia: In this 1990 essay for the New York Times, Richard J. Bernstein is playing the role of "restraint" -

New York Times, 'IDEAS & TRENDS; The Rising Hegemony of the Politically Correct", 28 Oct, 1990:

Central to p.c.-ness, which has roots in 1960's radicalism, is the view that Western society has for centuries been dominated by what is often called "the white male power structure" or "patriarchal hegemony." A related belief is that everybody but white heterosexual males has suffered some form of repression and been denied a cultural voice or been prevented from celebrating what is commonly called "otherness."

But more than an earnest expression of belief, "politically correct" has become a sarcastic jibe used by those, conservatives and classical liberals alike, to describe what they see as a growing intolerance, a closing of debate, a pressure to conform to a radical program or risk being accused of a commonly reiterated trio of thought crimes: sexism, racism and homophobia.

"It's a manifestation of what some are calling liberal fascism," said Roger Kimball, the author of "Tenured Radicals," a critique of what he calls the politicization of the humanities. "Under the name of pluralism and freedom of speech, it is an attempt to enforce a narrow and ideologically motivated view of both the curriculum and what it means to be an educated person, a responsible citizen."
The restrained activist vs the activist vanguardist
In a generation before, Supreme Court Justice Felix Frankfurter* played the role of "restraint," viz., the role of "activist restraint" opposed to "activist vanguard" - a role that shabbos goy Earl Warren was duped to take the lead in, as Chief Justice of an "activist Court."
We should be on the watch as well, then, for the shabbos goy being fore-fronted as the "vanguard activist", as:
Earl Warren was for the 1954 de-segregation (integration) decision and 1964 "civil rights" legislation..
Teddy Kennedy was for the 1965 Immigration & Naturalization Act,
Either Trump or Hillary Clinton can be used for - what? - we might not know exactly what for sure yet, other than that it would be another travesty. Hillary Clinton may well fit the role of shabbos goy "vanguardist" for their next demonstration of "chutzpah."

* Frankfurter, a Jew, presiding as Chief Justice in the Supreme Court prior, fancied his "a restrained activist Court" - and referred to his successor, Earl Warren, as "the dumb Swede" - worried that he would take the bait in such a headlong way of "activist vanguardism" that he would create an overly strong reaction.
Note: As it bears more attention, this article is duplicated from the MR News section, where it was originally published, 8 December 2015.

Introduction
This article is just a very condensed version of some observations that have been burning on my mind this week and which came up over tea and biscuits during conversations with some of my work colleagues. It may be edifying for European nationalists and regionalists, so I've chosen to make a short article about the subjects covered. People should feel free to ask me any questions they like in the comments section, if anyone would like a more expansive explanation about the concepts I'm trying—humorously but with serious intent—to illuminate here.
The somewhat provocative phraseology I'm using here is quite deliberate and is used for a reason that will be explained later on in the article.
Twilight of the Westphalian Model
We are living a world that has progressed and changed significantly since the advent of industrial warfare. In the early 1900s, everything about warfare tended to be the resolution of international disputes through a state actor's military personnel and machinery clashing in the spacial battlefield until someone was decisively defeated.
Now, this is no longer the case, after the late 1900s and early 2000s, war increasingly has become a matter of non-state actors waging war against other non-state actors, and in the case where states of a Westphalian inspiration came into contradiction with these non-state actors, the Westphalian states' objective usually was to find a settlement of the conflict that would satisfy the commercial and geostrategic needs of those nations. The battle also takes place in 'hearts and minds', getting hearts and minds on one's side has become not just an optional extra, but in many cases can be a crucial and decisive element of strategy.
The battle of 'hearts and minds' is happening in the case where you have to influence a 'foreign' population to co-operate with and support military operations that you are conducting inside their territory, or the case where you have to convince a 'foreign' population that your occupation of their territory is capable of providing safety and stability through effective counter-terrorism operations.
Increasingly, these same needs apply within the North Atlantic states as well, because we are actually now in a new generation of warfare. This is 5th generation warfare, not 4th generation warfare now. The events which took place in France on 13 November 2015 were a stark sign of that transition between generations having taken place.
ISIL's attack on Paris was not just an attack against state infrastructure in an attempt to affect the French government's policy preferences. It was not an attack that could be understood within the context of the Westphalian state model, or the world order that this model had given rise to. Instead, it was an attack against the Westphalian state model itself, and that is why the attackers chose the targets that they chose. They selected places that French people and the foreign residents of other culturally advanced populations would go to enjoy themselves. They chose to deliberately have amongst the assailants a mixture of people carrying Syrian passports alongside people who were second or third generation Muslim residents of European countries such as Belgium.
By selecting the targets in the way that they did, they were announcing that it was a fight of one population against another, one social group against another, in their view, and their intent was to make this fact clear to everyone. We on the other side should not shy away from acknowledging that this is really how it is. They believe that there is a 'global Ummah', a community of Muslims unconstrained by national borders, who are trying to uphold and enforce the rules of the Abrahamic monotheistic god over 'the Kaffir' who are pagans (this includes people who adhere closely to bonds of blood, which Islamic doctrine considers to be part of 'Jahiliyyah'), polytheists, atheists, and apostates.
The rise of this kind of view, represents a rise of what is best described as 'armed social movements'. Social movements have qualities that are distinct from that of traditional Westphalian state structures, even when they come to occupy the seats of power in a state. Armed social movements tend to have a cleanly defined 'us vs. them' world view, and the manifestation of state power which is filled by such movements, tends to be an outcome of battles fought in and against civil society, in the terrain of popular culture or through street battles or asymmetrical warfare. The manifestation of state power is not imposed from above, but rather, the manifestation of state power is a sign that the armed social movement has already triumphed among the population itself. The process is 'bottom up', rather than 'top down'.
Armed social movements fight against each other in the terrain of civil society and through popular culture, to determine who will ultimately capture state power in the long term future.
We are an international 'Satanic Alliance'?
In light of all of the above, the epithet which the jihadists have labelled us with, the epithet 'Satanic Alliance' comes into play and is a gateway to understanding the fundamental issue presently facing western civilisation, as well as a method for coming to terms with it.
On 01 November 2015, Al-Qaeda leader Ayman Al-Zawahiri published a sixteen minute video which spread across the Islamic world on social media and jihadist websites, calling for a unified Islamic front against the coalition of groups who are fighting against the imposition of Sharia law, which he described as forming a front against "the Satanic Alliance that attacks Islam". In his video, he takes a tone toward ISIL which is one of coalition-building, as he is seeking to caution them on the dangers that come from infighting among the various jihadist groups. He doesn't want ISIL, Jahbat Al-Nusra, and Ahrar Al-Sham to keep fighting against each other over their differences, rather he wants them to suspend their disagreements on who commands the jihadists (ie, Ayman Al-Zawahiri or Abu Bakr Al-Baghdadi?) and how it should be expressed (ie, Islam faithful to the 8th century, or Islam adapted to the 21st century?) and to instead unite against "the Satanic Alliance", and to "hone" their conduct so that they can convince the other Muslims that they "want to be ruled over by Sharia".
Whenever I hear these things, I always smile a little, because by saying things like that, they are drawing the lines very cleanly and obviously.
However, within the west there is still a muddled feeling amongst the general population about this, which needs to be ironed out. We are and have been and hopefully will continue to be—objectively speaking—living in an increasingly 'Satanic' society, if you take the definition of what 'Satanic' means from the religious texts of the three Abrahamic religions.
Look at what those three religions stand for, and then look at what we stand for and what we would like to see manifest, and you discover immediately that—as I've said before—we are a threat to the Abrahamic religions, we are their adversary. What does 'Satan' mean? It literally means 'the adversary'.
There are many important distinctions between the two sides, but the most important one in the context of the interests of the readers of Majorityrights is this one:
THEM: Islam—much like Christianity and Judaism—is a religion that actively and aggressively promotes mass race-mixing. It promotes submission to a single god which asserts that it 'created everything' and also asserts that this material world is of no real consequence because 'a test' of loyalty and submission to the monotheistic god is all that matters.
US: We as ethno-nationalists and ethno-regionalists are opposed to mass race-mixing, because we believe instead in the crucial importance of preserving ties of blood and proximity. Without preserving those ties, it would be impossible for a human being to truly find themselves, without which it would be impossible for human societies to ascend Maslow's hierarchy with the willpower, the intellectual liberty, and a culture advanced enough to promote the flourishing of the social processes that lead to an understanding of the pure and pristine true reality that existed in the time of the primordial era. Our will is projected into the material world, to shape it to our own form of 'justice', not the dictates of some Semitic desert god.
These two views are irreconcilably and diametrically opposed, and always will be.
Two camps: Make a decision, make a choice
Although some find it to be unsettling, the arrival of this amazing narrative brings clarity and doctrinal purity to a situation that previously seemed to lack it. Since 11 September 2001, the middle ground ought to have become entirely vulnerable to erosion. When the planes crashed into the World Trade Centre buildings in 2001, and when the bombs exploded on the trains in Madrid in 2003, and when the bombs exploded on the buses in London in 2005, and now in the wake of the migration crisis and the Paris attacks of 2015, all of these have painted and highlighted—in blood—the existence of two camps before humankind that everyone would have to choose between.
On one hand, there would be 'the camp of Islam', a global Ummah which was disjointed and did not have a Caliphate to represent it at the time. They would be the forthright defenders of monotheism and transcendental values in a world where such a defence had been sliding out of fashion. This camp would also include their fellow travellers, and some opportunists.
On the other hand, there would be 'the Satanic Alliance', a coalition of people who reject the philosophical basis of Abrahamic monotheism, and form a coalition to defend their material and intellectual interests. These people would struggle against Abrahamic monotheism for diverse reasons. This alliance would underpin the preservation of the beauty and freedom of native peoples everywhere and their ability to determine their own futures (ie, coinciding with the concept of a 'DNA Nation') in accordance with the tools—both genetic and memetic—handed down to them by their ancestors on the earth.
Sometimes, unexpected mouths utter statements that are true. George W. Bush actually stumbled partially onto the truth of the existence of this paradigm when he said, "Either you are with us or you are with the terrorists". Osama bin Laden also once said, "The world today is divided into two camps."
Both Bush and Bin Laden were essentially correct about that basic reality, although neither of them understood just how correct they were.
All the different operations by the two camps have since served to expose the people who claimed to be 'in the middle ground' as being actually through their actions on one side or on the other side, whether they are conscious of it or not.
The shrinking middle ground
Many people on the so-called centre-right, and many so-called radical traditionalists and court 'historians' and court 'scholars' were immediately exposed by the terrorist attacks and by the wars, and by the mass migration crisis.
All of those who rushed to make apologetics, excuses, and justifications for the Islamists prancing around in their midst, or else, made mealy-mouthed statements about how they 'respected' Islam or 'shared traditional values with them' and so 'are internally conflicted on how to react', or alternately, sought to allocate blame and condemnation onto the victims of Islamic terrorist attacks rather than onto the perpetrators, were all exposed. Some, such as the Jews and the Christians who are milling around among the ruling class in every western state, went so far as to actively campaign for more migrants when the mass migration and infiltration crisis began.
By these actions, they revealed themselves to everyone. Even the most naive observer of political affairs can now be convinced that there really are only two camps.
It is also worth mentioning that in fact, many conservatives of the traditionalist and civic nationalist sort, and almost all social democrats of every stripe, had always been in 'the camp of Islam' insofar as they refused to oppose mass migration from the Middle East and Africa, and they refused to criticise the fundamental basis of monotheism itself, restricting themselves only to criticising the methods of the so-called 'radicals'. Those who walked in ignorance were simply unaware of this, because court 'historians' and court 'scholars' and the mainstream media had all portrayed them as being opposed, and as a result, their actual complicity with 'the camp of Islam' went unrecognised. As a result of this confusion, such persons and groups only appeared to be in the middle ground in the eyes of the ignorant and the uninformed. So it is only in the sense of the perception of the people, that the events since 11 September 2001 have 'driven' those people out of the middle ground. In reality they were never in it. It only appeared to be so. A prime example of this would be Angela Merkel and most of the Christian Democratic Union party in Germany. The CDU is firmly in 'the camp of Islam', and always has been, it was only in the eyes of the ignorant that it has appeared otherwise (eg, those who were fooled by the false dichotomy of 'multiculturalism vs. integration'), until recently when it became openly apparent for all to see.
And so the middle ground, and even the perception of there being a middle ground, can now begin to wither. Rather than whining about methods, such as who kills who in what kind of brutal way, we should begin talking about the purpose behind the conflict and what its philosophical and spiritual basis is, and then offer a choice. In other words, we need to get down to the fundamentals.
Be confident
If we, the apparent 'Satanic Alliance' can stand together and remain completely and ruthlessly consistent in our narrative and defend the attractiveness and beauty of our Promethean goals, then we can gently—when and where we can—push the dialogue which encourages people to make the choice to join such an 'alliance'.
In that sense, everything which has happened since 11 September 2001, should be seen not as a disorganised series of tragedies and inconveniences, but rather, as an opportunity, a springboard from which we as ethno-nationalists and ethno-regionalists can jump forward and present—truthfully and with sincerity—the narratives and views of things like 'the Satanic Alliance' or 'the DNA Nation', 'the dark side of the Enlightenment', 'post-modernity proper', or 'taking the kingdom of heaven by force', or any other thought-form that is grounded in an absolute earthlyness of thought that we care to elucidate.

Summary
I don't frequent comment sections of other people's sites often, but when I do, I always manage to outrage someone. This time I've managed to really cause something unexpectedly interesting to happen.
Today I managed to get myself banned from none other than the Daily Stormer's comments section, apparently because I laughed at the Jews, I laughed at the Russians, I laughed at Andrew Anglin, and because I defended and upheld the actual existence of Operation Reinhard, and because I laughed while 'stepping over' the event. I guess my refusal to feel guilt or remorse for anything—and my incessant attempts to break down the liberal petty-moralist system—is something that he finds to be particularly disturbing. I'm task-oriented to the extreme, I don't have time to care for and fluff the egos or feelings of warm-blooded mental slaves.
I am too cold for him and his friends!
In a fashion almost entirely reminiscent of the infamously duplicitous Hal Turner, he chooses to ban me for some incoherent reason, while he leaves the teeming hordes of Jewish and Russian trolls entirely free to roam and comment unmolested.
'Too Cold'
I present for your perusal the primary comment which Anglin has said merited my banning. I do this because this is a comment that is relevant to the ethno-nationalist struggle, and because it is part of my perspective on what kind of psychological disposition is necessary in order to win going forward:
Kumiko Oumae, 'Paris Happenings: Meme Warfare', 15 Nov 2015, 10:36 UTC | Comment 2361565572:

[...] Without giving my opinion on it either way, I will only remind you of the strongest speech that Heinrich Himmler ever made:

Heinrich Himmler, 04 Oct 1943:

None of them has seen it, has endured it. Most of you will know what it means when 100 bodies lie together, when 500 are there or when there are 1000. And to have seen this through and—with the exception of human weakness—to have remained decent, has made us hard and is a page of glory never mentioned and never to be mentioned. Because we know how difficult things would be, if today in every city during the bomb attacks, the burdens of war and the privations, we still had Jews as secret saboteurs, agitators and instigators. We would probably be at the same stage as 1916 or 1917, if the Jews still resided in the body of the German people.

[...]

We have the moral right, we had the duty to our people to do it, to kill this people who would kill us. We however do not have the right to enrich ourselves with even one fur, with one Mark, with one cigarette, with one watch, with anything. That [right] we do not have. Because we don't want, at the end of all this, to get sick and die from the same bacillus that we have exterminated. I will never see it happen that even one bit of putrefaction comes in contact with us, or takes root in us. On the contrary, where it might try to take root, we will burn it out together.

But altogether we can say: We have carried out this most difficult task for the love of our people. And we have suffered no defect within us, in our soul, or in our character.

I would add that purely as a thought-exercise, it seems to me that those who now attempt to deny that those events occurred, are those who are saying, "It should be the case that everyone should be crippled by guilt about all this if it had occurred".

Holocaust-denialism does not overcome the original problem of the post-war mentality: the idea that anyone should adhere to an ideology that would rise or fall upon the 'truth' or 'non-truth' of those war-time activities in the first place.

'Holocaust-denialism'—the panicked claim that 'it did not happen'—flows forth from a latent liberal-humanitarian cuck mentality (albeit a twisted and repressed variant of it), for the same fundamental reason that 'Holocaustianity'—the cultivation of guilt and policy preferences of self-sabotage as a form of contrition for it—is an overt liberal-humanitarian cuck manifestation.

The only correct response is to do neither of those things, and to instead just step over it. Just don't worry about it.
You can see it for yourself. Clicking on the link takes you to the thread in context, and allows you to see my comment in context.
It Happened
On a psychological level, people should not be feeling anguish.
Operation Reinhard was a thing which happened during the Second World War.
Breakfast was a thing that happened this morning. Lunch happened this afternoon. The sun went up, and the sun went down.
What of it?
Anyone who is feeling anguish, whether that anguish leads to a fervent belief in 'Holocaustianity' and the attendant feelings of guilt that it seemingly demands, or whether that anguish leads to a fervent 'Holocaust denialism' out of some attempt to escape from a hypothetical guilt, the common denominator is that the guilt is there and such a person is made weak by it.
As I said in my comment, you have to step over it. Whenever you are found to be espousing some form of ethno-nationalist politics, you will inevitably be confronted with the question of Operation Reinhard.
You'll be talking about something to do with the preservation of your ethnic group's dominance over its own civic space, and someone will pop the question on you, saying, "Exclusionary politics leads inevitably to horror. Isn't this all a bit fascistic, to place the survival of your ethnic group as a central concern? What about the holocaust, what about the six million?"
What is the appropriate response? The appropriate response is, "I've stepped over it".
Operation Reinhard? "I've stepped over it". Einsatzgruppe D in Crimea? "I've stepped over it". Nanking Incident? "I've stepped over it". Bataan Death March? "I've stepped over it". Marco Polo Bridge Incident? "I've stepped over it". Parit Sulong Incident? "I've stepped over it". Palawan Incident? "I've stepped over it". Laha Incident? "I've stepped over it!".
Whenever a person chooses a course of action in war, someone will be killed as a result along the way. Once the war has started, there is no going back, otherwise the lives expended previously would be rendered vain. This is called 'the cement of blood'.
When someone begins to break up the cement of blood, and begins to feel anguish and remorse, it—as Jonathan Bowden would have put it—'endwarfs' them. It makes the person smaller. Once a person or a population group has become endwarfed, they no longer have that motive energy through which they can pursue their own destiny. Instead, they become psychologically subject to the will of others who, through the use of henpecking and guilt-mongering, can drive them into any kind of self-destroying policies that they want.
Soy Sauce
People who are 'endwarfed', show as one of their key traits a desire not for action and control, but rather, for innocence. Seeking innocence, they renounce their ability to act, instead they either begin to hope that others will act for them, others who are 'taller' and 'have the moral high ground'. But a moral high ground does not really exist, because a moral high ground presupposes the existence of a universal morality, and universal morality does not exist. It is never possible to have 'moral high ground' when arguing with the enemy or with those who are endwarfed, whether they be overtly endwarfed, or latently endwarfed.
Because those people who are seeking innocence rather than action and strength are forever on the run from themselves internally, forever avoiding guilt by refusing to take actions, they are highly unstable and emotional, and are completely unreliable as a result. When these people become the arbiters of what you can and cannot say in a public space, in the office, in colleges and universities, or on internet forums, you can be sure that total chaos, instability and inconsistency will be the result.
As someone with no regrets and no concept of guilt, I'm happy to have wrecked the place during the brief two weeks that I was allowed to comment at Daily Stormer, and if given the opportunity I'd do it again, and I'd use Andrew Anglin's salty tears as a substitute for soy sauce afterwards.
How do you know when a set of principles is not exactly fit for purpose? When you have to opt out of them in order to not die:
RFI English, 'France to opt out of European human rights convention because of Paris attacks', 27 Nov 2015 (emphasis added):

A police officer in Paris this week. [Reuters]

France is to opt out of some aspects of the European Human Rights Convention while the state of emergency declared after this month's Paris attacks is in force. As well as raids on mosques and Islamic charities, police have swooped on radical environmentalists since the measure was introduced.

Some of the measures taken because of the state of emergency are "likely to necessitate exemption from some of the rights guaranteed" by the convention, the French authorities have told Council of Europe Secretary-General Thorbjorn Jagland.

States are allowed to opt out in case of war or a danger "threatening the life of the nation", although they cannot be exempted from certain provisions, including bans on torture and cruel and inhuman treatment.

Exemptions can be challenged at the European Court of Human Rights.

There have been 1,616 searches of premises, 211 arrests, 161 people charged and 293 weapons seized since the state of emergency was declared.

Among the premises raided have been mosques, prayer rooms and shops targeted because "radical Islamists" were said to frequent them or because some sermons given were judged extreme.

But others have been on the homes of people who have taken part in environmental protests and occupations, such as the camp at the site of the proposed airport near Nantes in western France and one aiming to stop a dam in the south-west where a protester was killed.

Several activists have been placed under house arrest, apparently for fear that they might have defied the ban on demonstrations ahead of the Cop21 climate conference, which opens on Sunday 29 December.

"Special measures are necessary for the conference's security" and there have been calls for "violent actions", according to warrants seen by Le Monde newspaper.

On Tuesday a group of intellectuals published an appeal to defy the state of emergency in Libération newspaper and a Facebook page calling for "disobedience" of the ban on Sunday's planned march for the climate had attracted 4,700 participants on Friday.
A person might be tempted to laugh, and indeed I myself am laughing. But at the same time, you have to think soberly to yourself, "How many people had to die in order to reach this point?"
Is it actually the case that European civil society is re-learning what 'being in a conflict' is about, the hard way?
Kumiko Oumae works in the defence and security sector in the UK. Her opinions here are entirely her own.