Majorityrights Central > Category: Anthropology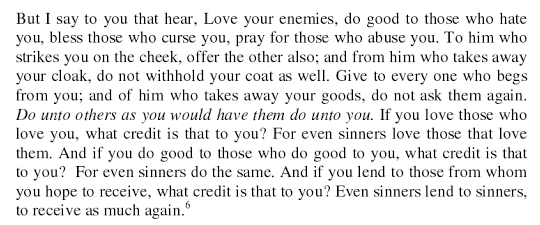 The Sermon on The Mount Ensconces The Golden Rule of Altruism
Majorityrights prefers to deal with verifiable reality as opposed to speculative theory and faith based systems of rules as we look after the interests of our people. Therefore, genetic groupings and genetic interests are key criteria, even if not the only important verifiable criteria to keep track of our peoplehood. Existence is a precursor of course to genetic interests, but securing it for any span and legacy requires varying degrees of sophistication to negotiate complex interaction. "Rules" (1) are the term of common currency that we will use for the logics of meaning and action that people use to negotiate interaction and protracted exchanges beyond episode and close personal relationships in yield to maturity.

For those of us who perceive ourselves as rationally and empirically grounded, it is difficult to understand pastor David Blackburn, his love of Jesus that would have him not only forgive, but want to share his love of Jesus with the men who raped and murdered his wife and unborn child; but to my knowledge, he is at least not hoping to get them released from prison.
It is even more difficult to understand European peoples allowing, even welcoming foreign incursions into The U.K., Sweden, France and Germany - it is difficult to fathom the mindset of a Merkel, who would destroy our European peoples in service to non-Europeans.
There is one rule, convoluted rule, that they have in common and makes their position intelligible to us despite their apparent irrationality.
The Golden Rule is a part of the Sermon on the Mount, which is a central text in the Christian faith. It states: "Do unto others as you would have them do unto you". There are similar instructions in many other cultures.

Despite receiving high respect and wide popularity, the rule raises critical questions. What is the recommendation more exactly, and is it good advice?
This post will prepare a discussion of the work of Jan Tullberg - viz., the difference between the golden rule of benevolence as opposed to the silver rule of reciprocity - as it applies to assist in the reconstruction of a necessary consensus of moral rules among European peoples and for coordinating our relations to others.
____________
There is a consensus among advocates of European peoples that in essence we seek to secure the existence of our people. There is much dispute over how that is to be done…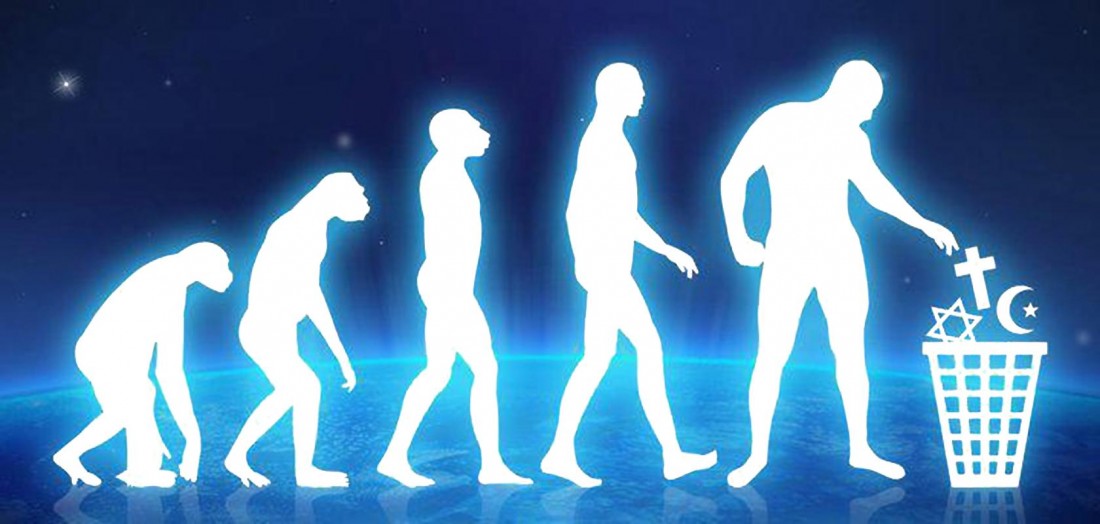 Although we might wonder, even if we were able to do away with Abrahamic religions, would this not attenuate the signal of the sheeple destined for a mystery meet future? I.e., would we lose a clear signal of those we want to separate from? Perhaps that is not our greatest concern as the genes and our agency speak loudly.
Some images speak loudly too - just impossible to resist.
Look in the mirror, White man, and understand that this is all your individual fault. You need to lift some weights, man up - don't be critical of societal power and influence, assimilate black alpha male behavior, learn PUA and adjust to the R selection strategies to which these girls have become enculturated. Better yet, engage in boundless self flagellation and servitude to Mulatto supremacism. But this most of all son - blame yourself!
Tiffany N. Calloway, Independent, June 2, 2015
It is prognosticated that by 2050 the majority of the American populace will be biracial.

While this demographic shift in America is great for diversity and the future of racial equality we must also take into account that with the emergent trend of diversity and multiculturalism comes the delicate colloquy about the shift in cultural norms. It is well known that in the African American community fatherlessness is a major problem, 70 % of black children are born out of wedlock in the African American community.

The tendencies for fathers to be absent from their children's lives has grown into what one can definitely call an African American cultural norm.

Due to the access to stats released by the census among many other sources, there has begun a dialogue about the growth of this paternal absence epidemic in the African American community. But the full extent of this epidemic can be lost on the public due to absence of statistics on involvement of black fathers in the lives of their biracial children as well, and the effects that can have on the biracial children in question. This study takes a more a inclusive look into birth trends, family structure, economic standing, emotional health, and paternal relationships of biracial children with African American fathers

Goals of the Current Research

1. Amassing data on the birth trends, family structure, economic standing,and paternal relationships of biracial children with African American fathers.

a. Currently there is no definitive research that ventures into this topic and for many has left them blind to the stats on this seemingly overlooked but vastly growing demographic within the United States.

2. What effects the family structure, economic standing, and paternal relationships of biracial children with African American fathers have on the children's
emotional state.

a. Does the absence of the father have any bearing on the behavior of the child?

More specifically does the child exhibiting major behavioral problems like aggressive behavior, angry outbursts, excessive tantrums, run-ins with the law, drug use, alcohol use, excessive fighting, trouble in school, etc.when the father is absent.

Research Methods

The type of research that was used in this study is quantitative research.Quantitative research explains phenomena by collecting numerical data that are analyzed using mathematically based methods. The data was studied through observations in numerical representations and through statistical analysis. Along with questionnaires that were given out to respondents for the statistical representation of the findings in the study, interviews with the respondents were also conducted. The respondents in this study were females spanning the United States, and 3 diverse racial backgrounds that all have children between the ages of 1 - 17 whose paternal parent is African American. Participants were approached through media outlets such as newspapers, internet, and radio, most of the respondents were recruited through internet advertisements. Participants that answered to the advertisement were asked to produce documentation that was utilized to collect and verify basic screening information regarding each participant's race thus proving they are in fact Caucasian, Asian, or non-black Hispanic, as well as verifying the paternal parent of their child/children is in fact African American. Participants meeting the eligibility benchmarks were required to provide pertinent locators and tracing info such as cell phone numbers and contact information in order to finalize their enrollment procedures for the study. Accordingly, those who passed the requirements and were proven eligible were administered the survey. The data amassed was broken down into percentages, and the individual percentages were averaged.

Findings

Marital status at time of birth

Table 1. At the time of your child's birth were you and the father married?

Caucasian 97% NO / 3% YES

Asian 85% NO / 15% YES

Hispanic 95% NO / 5% YES

Table 2. Did you and the father of your child ever eventually marry?

Caucasian 80% NO / 20% YES

Asian 92% NO / 8% YES

Hispanic 99% NO / YES 1%

Testing from the 92% Out of Wedlock population.
So much for statistics that show that black/White interracial marriage is exaggerated. They don't bother getting married.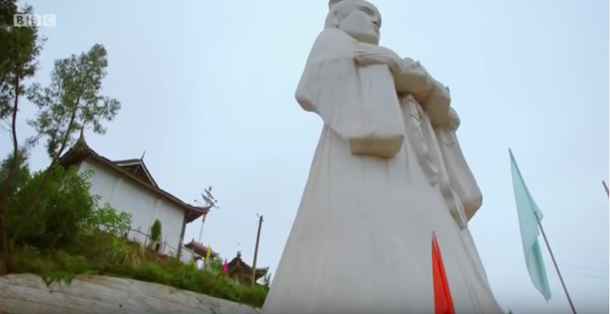 The worship of the Silk Mother is about 4,000 years old and still continues…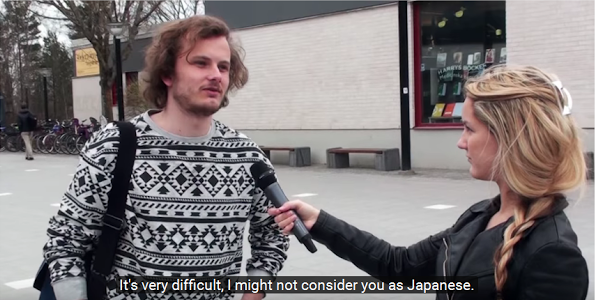 Universities are big business. They are in the big business of selling talk. But sometimes facts are facts and there is not a lot say about them. That raises a problem for the big business. After all, there isn't much to say about mere facts obvious to everyone. However, if the university can distance students from a prima facie response to facts, they can increase the commodity of talk, its trade and the people capable of trading in it. Furthermore, it might help students to develop critical intellectual reinterpretations which might do them and the world some good through a broader social negotiation of how facts may count - that's the ostensible idea, anyway, by being given this stuff to say. They sell it to undergraduates who pay in order to develop things to say through a critical view of society and their place within it. Whereas if something just is or just is not, that's the end of argument, not much you can do about it nor about people's response, needn't be a whole lot of discussion, not much to debate, not much to say, no conversation - end of the talk business..
The YKW are equipped with a history of cultivated pilpul - highly developed rhetorical and verbal hair-splitting skills - that is accompanied by a knowledge of the necessity and opportunity in argumentative defense of the identity of oneself and one's people; with that equipment, they have been notoriously successful in this big academic business of selling talk - it has reached its sine qua non in "critical theory", by which theory of no theories for Whites, they have been able to sell talk while dismantling White defense. White Nationalists have some critical idea in defense of that now. However, they do not tend to realize that they are being mislead away from helpful theoretical apparatus by its widespread distortion.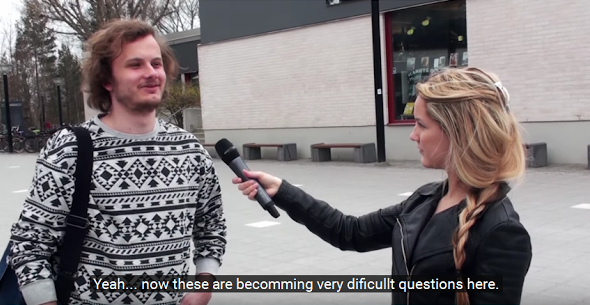 Social consructionism is actually quite a useful tool for identity politics as it permits of things that mere facticity does not ensure, i.e. coherence, accountability, agency, warrant, broad perspective and social resource to reconstruct historico-systemic human ecologies.
However, through the talk that the YKW sell, they don't want Whites to have that. Despite its value and with its appeal they have rather abused, misrepresented and distorted the concept beyond all reason - beyond the non-Cartesian mandate from which the concept of social constructionism was born, to where they've got ordinary people talking crazy and thinking that what it - social constructonism - means is that you can imagine yourself into being whatever you want, facts and other people's understanding of the facts be damned.
I will only briefly note that there is nothing anti-Cartesian about taking such a view - it is as Cartesian as it gets. There is also nothing social and no social construction to saying "you can be whatever you imagine."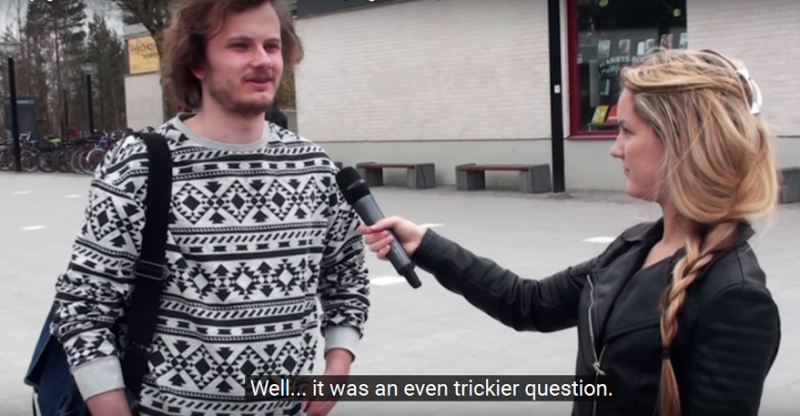 In truth, the questions in these interviews are solipistic in nature, not social consructionist, as students are being asked if self creation (not social consruction) in spite of facts and other people's understanding is good and possible.
However, it is not my purpose to lecture further, it is rather to have a fun look - it is funny - to see what this big university business has done to confuse these poor undergraduates at Södertörn University in Sweden. They are asked:
Is it important to decide your gender identity?
Am I biologically a man?
What would you say if I told you that I am a man?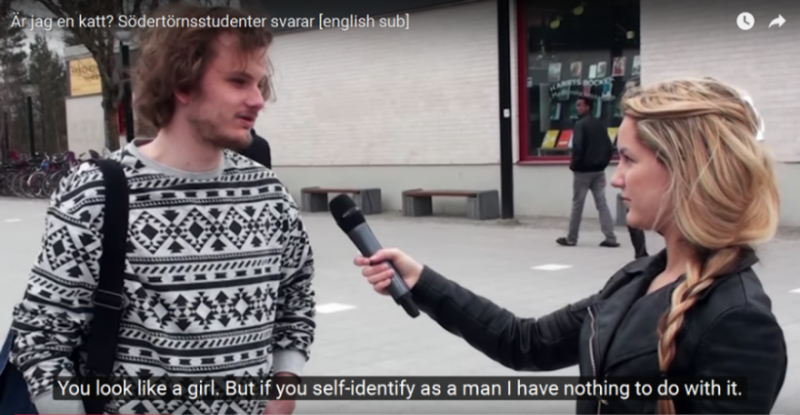 If I say that I am Japanese, what would you say?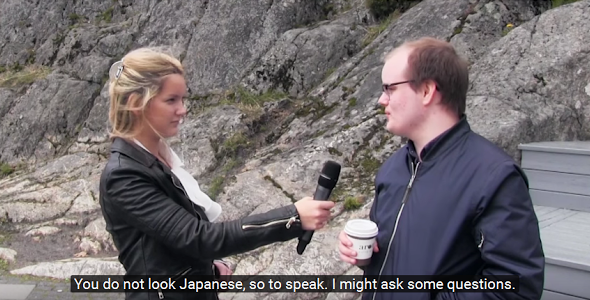 If I would like to be a cat and treated like a cat, then what?
What would you say if I say that I am two meters tall (6'6)?
What if I were to say that I am seven years old?
If I feel like a seven year old, should I get to date seven year old boys and girls?
Can I enroll in primary school again?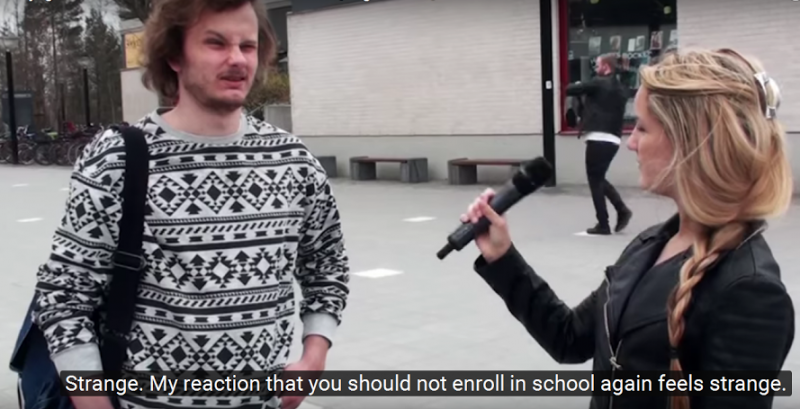 What does identity politics mean for you?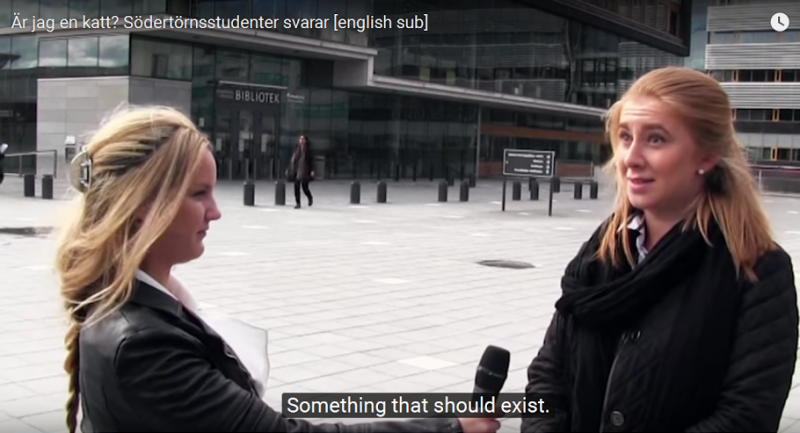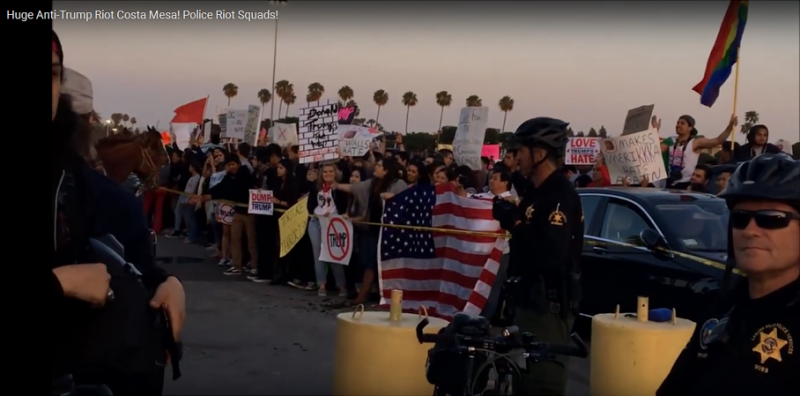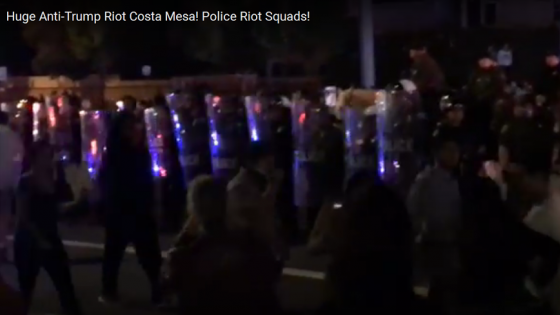 Huge anti-Trump protest by Mexican advocates at Costa Mesa, California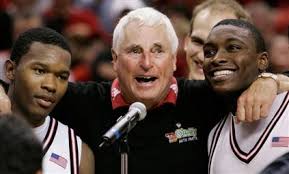 Bobby civic Knight endorses Trump: What the cuck?
Cuckservative and famous college basketball coach, Bobby Knight, is a typical Republican and a typical Trump supporter - i.e., a no-nonsense, civic "real man", one who would unite black and White in civic patriotism - a consummate disaster for EGI. However, there is hope in the kind of racial strife that might come about and be exploited of Trump's ascendancy.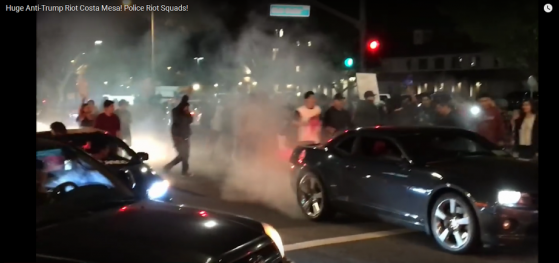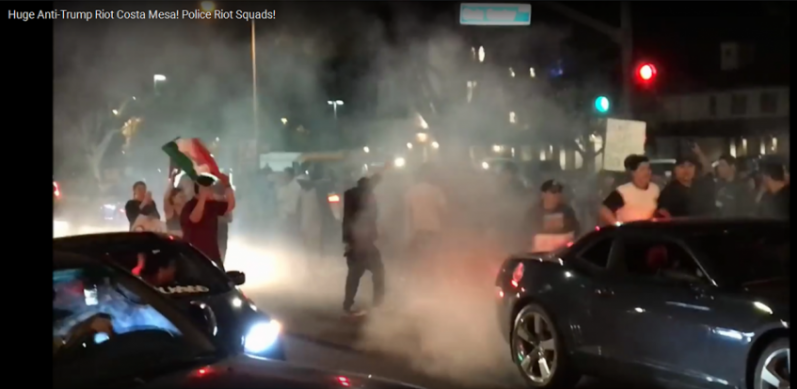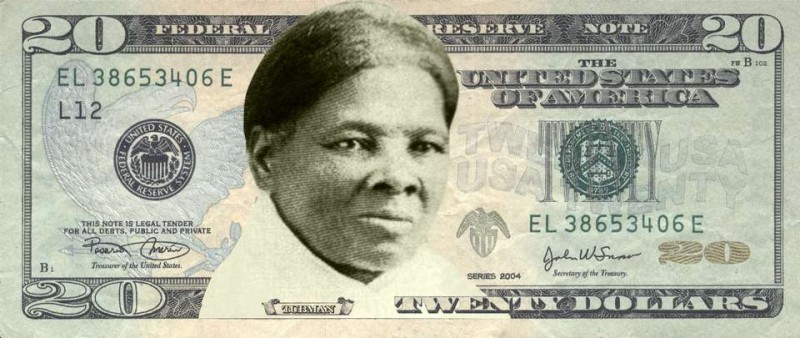 Whites have paid trillions for her children and must continue to pay and pay and pay for this people that they want nothing to do with, suffer from, die from, and had nothing to do with enslaving.
In fact, Whites are not free to reject voluntary contact with them, but are forced into involuntary contract with them, having payment for blacks imposed; nor are they free to decline to live, work and educate with blacks but have blacks imposed upon their living space; they must co-habitate, hire, buy and sell to blacks, educate blacks and in all other ways serve blacks; they cannot reject intermarriage and its offspring - the relationship of slavery has been effectively reversed - it is Whites who have been enslaved to black Ethnic Genetic Interests.
It is twisted "irony" by which the Jewish controlled Federal Reserve Back would make Andrew Jackson - nemesis of the concept of a Federal Reserve - the first casualty in the erasure of White currency. Perhaps the (((Banking Mile of London))) has an interest in this as well, nemesis of the Crown and all that Jackson was (Revolution and War of 1812: Battle of New Orleans, in particular). The Cherokee won't miss him either and an image of their guilt trip may have been an even more appropriate symbol to erase Jackson's ill will. But such is Jewish and Jewish inspired revisionism - the objective sought is always that which might be most devastating in effect to Whites.
Nothing is so effective in that regard as the terror of blacks and the thought of the replacement of our co-evolutionary women with them - they have been brought to bear to a complete reversal of taboos, to where it is now one of the greatest taboos to object that black males are inappropriate partners for White girls/women - and no symbol of unfair trade to White men is more graphic than a black woman proper - none more conducive to guilt trips at the disposal of those who have nothing positive to offer in exchange than a black woman who was a slave but smuggled herself and other blacks into free White communities:
Harriet Tubman is the perfect symbol of the endless guilt trip that Whites are supposed to feel, without hope of fair compensation - for even those few, long ago and almost always completely unrelated White right wingers, ridiculous enough to participate in slavery. Black slavery did absolutely no good to the vast percentage of normal, working class White men - not then and not ever. In fact, it led to the destruction of America by bringing blacks there, providing a presence of ongoing anti-White terror and destruction - against normal Whites and their habitats - while there was absolutely no good in this relation for Whites. Jewish interests, with the help of Christian fanatics, imposed blacks - making Whites ostensibly live by "White rules" in "civil rights" - really a Jewish perversion of freedom of association, rather involuntary association and imposed contractual servitude to blacks. But the YKW went further, to hold a blackout on black crime and accurate portrayal of black nature in their controlled media - on the contrary, with it they agitated blacks and guilt tripped Whites generations later with a disingenuous narrative; of White privilege and oppression; guilt trips about slavery and black poverty by which they have been able to bring Whites down, in fact able to reverse servitude for generations and convince the world that Whites deserve this - collective punishment as Whites, for being White.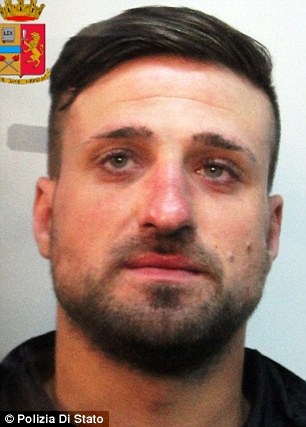 There is an absurd and detrimental habit of thought among WN who would draw the line of race too narrowly, snobbishly, and among those who would find weakening our defense convenient, that Sicilians are not White or are heavily
mixed with blacks
I have long advised against romanticized images of the Italian Mafia as portrayed in the legacy media. These are not organizations based on honor and family, as that media depicts, but rather criminal organizations based on money facilitated through treachery - these have not been organizations for our racial defense as we White Nationalists might hope.
In an irony, however, now that the immigration invasion has brought with it waves of African organized crime as well, suddenly the Cosa Nostra is forced to act in defense of its turf in racial terms - and just as suddenly, the legacy media condemns it, the Italian Mafia, as the problem in that interface - not the immigration invasion, not the organized crime that it brings. Needless to say, the legacy media does not express hope that Mafia will be of some good to the defense of our blood and soil.
In truth, Italian Mafia hasn't been especially good to Italian and European blood and soil. We can hope that the immigration invasion will force them to change that but to date there has been little to show in the way of honor from Italian Mafia: The Mafia of Campania, known as the Camorra, is hardly an organization which has prioritized Italian let alone other European blood and soil. They have been cooperating with Nigerian organized crime to spread Nigerian prostitutes all over Italy - an ugly blight that can be seen on the side of Italy's highways. They have gone against tradition, trafficking in heroine and other narcotics. They have taken hostage of Italian businesses to wreak havoc with the economy and possibilities of free enterprise. In one hideous example, having taken over the waste disposal business, they've merely dumped toxic waste on the Italian habitat - once productive local farms have been destroyed; a fact that can be proved by science; but these wastelands are readily perceived by the senses, the sight and smell of vast areas strewn with and beset with mounds of unnatural garbage and stench.
An unnatural stench emanates in Sicily as well, one of sulfur, around the garbage strewn and oil refinery lined parameters of Archimedes ancient home of Siracusa - where the Cosa Nostra has control in the oil refining industry.
However, with the aura of Mafia, inter-Italian rivalry, murder and background terror, there has been an apparent consolation - perhaps with the help of that background of corruption and terror, foreign incursions were held somewhat at bay - there is only so much use that foreigners can be put to and only so many of them that are needed to do it. After a certain amount they become a threat to anybody, including Sicilian mafia interests. That limiting condition would act to protect the genotype of Sicilians from overwhelming infiltration. In the foreground of terror, despite all urban legends of Sicilians being "part black", with inborn, ineducable aggression, they are vindicated of these ignorant attributions by anybody who takes time to observe them - a knowledgeable, considerate, European, White people.
Sicily, like the rest of Southern Italy, has that reputation of background terror which serves to instill a sense that you should be on best behavior with regard to traditions, the local people and potential transgression. In the year total that I spent in Italy and Sicily between 1996 and 1998, I observed in Italians a model European treatment of the Africans who were there. Africans were not walking around in three piece suits with attache cases as you'd see in Paris. Rather, they were allowed to vend an approved array of trinkets and accessories on the streets, with no sign that they could be mistaken for people integrated with Italians - the idea of mistaking them with Sicilians is laughable. If they remained on the street after 10:00p.m. they would be rounded up by baton wielding police, put into paddy wagons and taken away. If Europeans had to host Africans whatsoever, Italians provided a model of how it might be done to keep them in their place.
That protected the EGI from interracial imposition to a large extent. That protection was buttressed also by the reality of a deserved reputation that Italian men have of being very jealous of their women.
Nevertheless, so long as blacks are in your country at all they are a threat; with the aid and force of PC being what it is, they will make their way through cracks in a racial defense system. While Italian mafia and other men were perhaps busy fighting each other or trying to make money, I would always see two or three interracial couples (pretty Italian woman, Negro male) in just about all sizeable cities that I made my way through in Sicily and Campania - even some not so sizeable ones: a few came into my father's family village during a feast.
Most disturbing to me was the fact that despite the Italian reputation, with few exceptions, I was the only one doing the Italian thing of expressing my indignation and trying to say or do anything about these pairings - and I was the only one who was likely to have any trouble for it. Thus, to get away from the provocation and agitation - with it the rage of mine difficult to control on the front line of racial defense - was a large reason why I opted to live in Poland instead, comfortably ensconced as White and removed from looming threat.
However, I did not leave Sicily before speaking to Cosa Nostra. I told them, urgently, in trance, to stop fighting, destroying and killing each other Italians. I pleaded with them to defend themselves as Italians and Europe; I tugged at the rib of the Godmother; I believe that she heard il Padrino speak through me. Let us hope so, if not pray for that.
The roots of the word and in fact the original purpose of Mafia was in "a wall" to surround and protect the Italian family - at the onset of its organization the threat was from Spanish invasions. However, Sicilians have a deep history of defending against all manner of invasion - including of course from Islam. While the pervasive sounds of church bells rang through the noontime air of Agrigento in a way that might have intimidated Islam at one time, the locals there were the ones who told me that the most critical facilitator in the immigration problem (yes, it was already bad enough in 1998) now is this religion itself - Christianity.
I found that the Sicilians are deep - much deeper than Christianity.
By contrast to the wishes of legacy media, the DM, the cuck mayor of Palermo that the DM presents as an exemplary anti-racist White man, let us hope indeed that they heard il Padrino; that the Mafia will be of some good, and express its true honor, to be that wall, and to help protect the EGI of Italy and the rest of Europe - by means of terror if need be.