Majorityrights Central > Category: Peak Oil
One could almost get the impression that Trump and his Zionist cohorts want to make the protests seem like an artifice of their making so as to didactically facilitate a reaction and entrenchment of the Islamic regime. This would prepare the grounds for war and regime change in fulfillment of his presidential mission - which the YKW put him in office to serve in the first place - the next step of Operation Clean Break: war and Zionist subservient regime change in Iran.
...death toll of protestors at 22.
Westerners are inclined to believe stories about the protests being contrived by the CIA/Mossad because they can't relate to the deprivation that Iranians are experiencing: Prices are up massively, benefits are being cut, and unemployment is at 12%. Prescription drug prices are skyrocketing.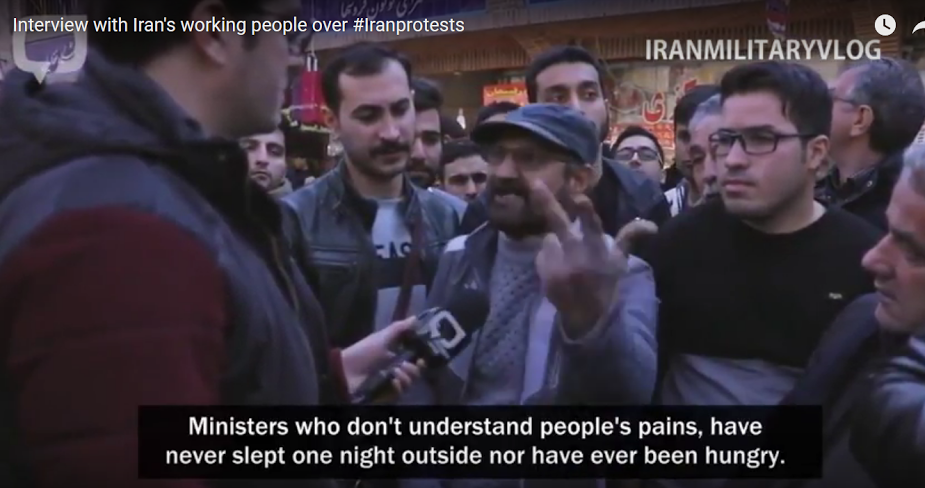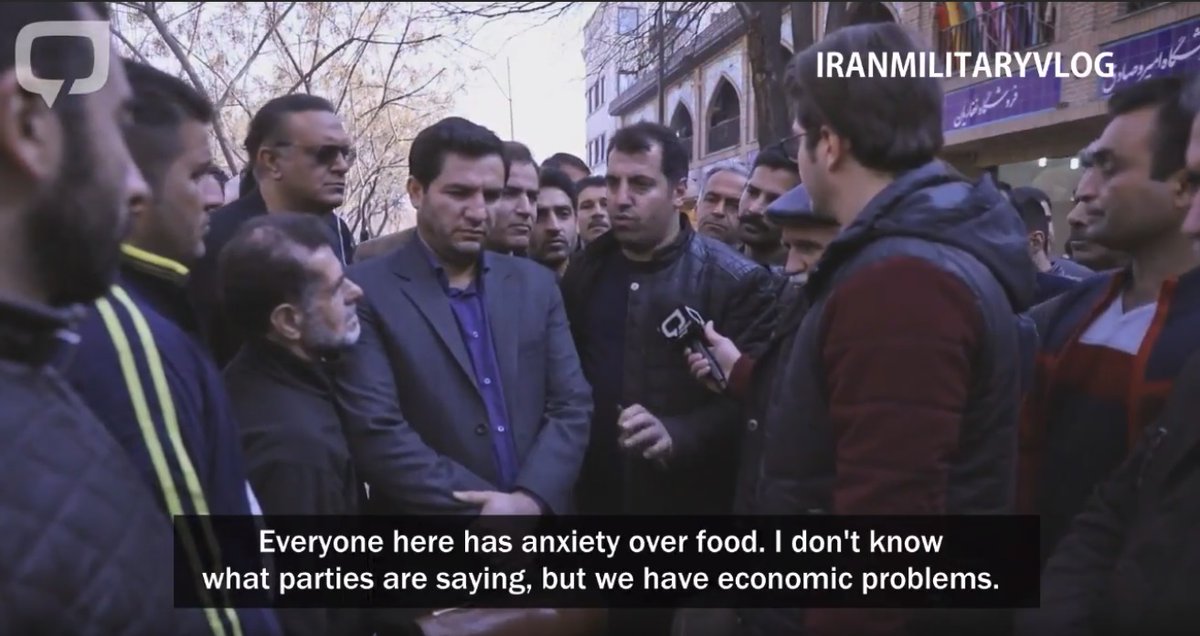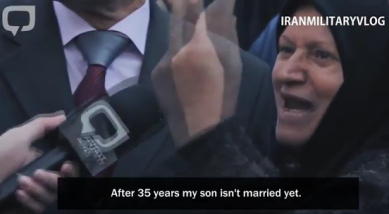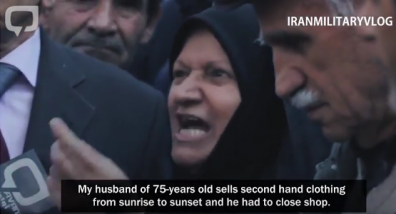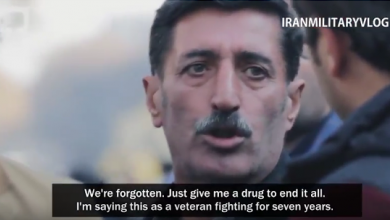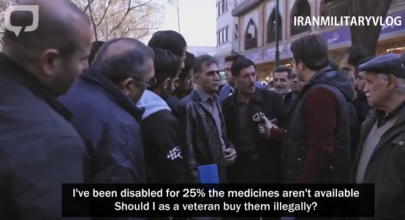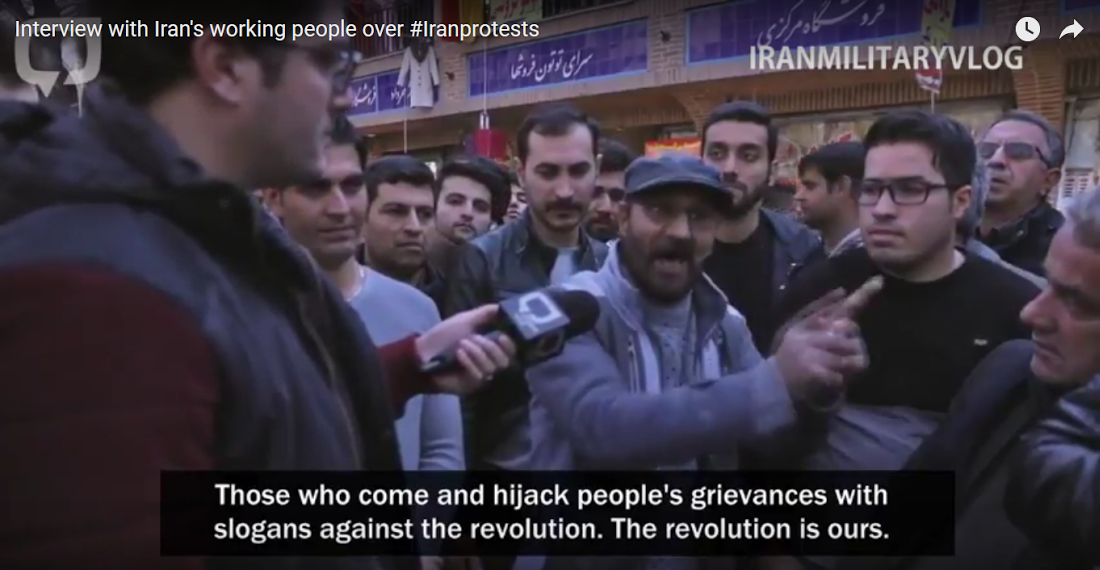 I've known for some time now that since about 2011 or 2012 that the Chinese have unfortunately adopted the "White Left" as a slur term for White (or what they perceive as White) cultural Marxists and corollary liberals.
However, I'm not really worried about the Chinese smear "White Left" for a couple important reasons.
White Left (ethno) Nationalism is internally consistent in its position. And in its rule structure, it is not only totally different from cultural Marxism and liberalism, it is in fact closer to the opposite in its disposition to White (European descent) boundaries and borders, regarding rather a serious concern to curate our history, to maintain our inheritance and lineage. This internal consistency of White Left definition is immediately verifiable as such and can be referred to at any time - the application of the term has been consistent in its call for an effective genetic unionization of our peoples - recognizing in and out groups - genetic group(s) called "our" people as opposed to genetic friends and enemies - this provides for accountability to human ecology, historical social capital; and crucially, among the important reasons to retain the moniker "left", accountability against potential elite betrayal (as they are in key positions to do most damage from limited positions); along with safe guarding not only the interests of rank and file, it ensures criteria ("union rules") that provide for their accountability as well, against any propensity which they, as rank and file, may have toward over-liberalization of national/group bounds, viz. significant transgressions of bounds and borders.
White Left (ethno) Nationalism is Nationalist - therefore it is not liberal, it speaks of ecological delimitations of peoples, not universal liberalism as the Chinese smear term would describe, or similarly, as our smear term "Red Left", i.e., Jewish left, would be descriptive of - a "universal leftism" - i.e., a universal liberalism which the Chinese call White Left and what I call "Red" or "Jewish Left", is prescribed by Jewish interests and their internationalist right wing cohorts, prescribed for others and instigated of them to participate in activism toward a withering away of the state in favor of an arbitrarily composed and controllable international proletariat.
Whereas our Class, the White Class, corresponds to the whole delimited ethno Nation, rich, poor, private property and business owners, whomever, innocent until proven guilty - as a rule, accounts requested should be kept to a minimum.
But because we are accountable as nationalists, of our rank and file while maintaining a vigilance on elite betrayal and liberal internationalism, we are therefore able to cooperate with our left nationalist friends, such as the Chinese and other left nationalists, against right wing / liberal imperialism as it would be imposed by Jewish interests along with their right wing/liberal White cohorts and their Muslim and black shock troop enforcers.
Finally, the Chinese term, White Left, that has been in vogue in China since about 2011 to label White/Jewish Cultural Marxists/liberals, is a word spoken in Chinese; while we speak English and take full advantage of our capacity to define White Left Nationalism as we see fit, and have done that, consistently.
It is entirely different from liberalism and cultural Marxism. Rather it is true security in what is most important and true liberation for our people, our sovereignty as such.
If anything, the Chinese use of the term "White Left" as a smear only confirms Jewish hegemony over prevailing and pervasive discourse - with cultural Marxism reaching its apex during the final days of television's pre-eminence (a horrible situation where this TV box issued propaganda and you could not talk back, interact and correct what it was saying) in the early 1990's after the fall of The Soviet Union and before the advent of the internet. The dialectic between Jewish left and Jewish right began a slow, controlled evolution away from the Marxist culture of critique following the fall of communism; and went into full swing in the other direction of Jewish controlled dialectic, with the sub-prime crisis of 2008, as Jewish consolidation of power niches made criticism of "the right" no longer to their advantage, now that they were on top of seven power niches - critique of the right began to "intersect" against their interests - i.e., a continued critique of the right and popularization of a friendly disposition toward a left perspective would highlight their unjust power and influence; as such would call for unionized alliances against them. Hence, they have marshaled the hegemony of discourse more and more against "the left", with the spearhead "Alternative Right." At this point, they have so successfully hoodwinked the masses it seems the YKW have everybody constantly ranting against "the left" ...how convenient, what a Cohencidence!
Of course they rattle on with a bunch of cliches - typically accusing us of trying to apply artificial concepts to nature, of being anti-nature, being on an impossible quest for "equality"; and they constantly interpose straw men as opposed to what we are really saying - saying cultural Marxism and liberalism are "the left" - when, in fact, these "movements" are the opposite of left activism, the opposite for White unionization, anyway - i.e., anything but a "White Left."
But they carry on with these cliches and ridiculous distortions that cultural Marxism has promulgated, oblivious to the fact that we are not guilty of the theoretical errors, gross distortions of hermeneutics and social contructionism, the flagrant violation of scientific fact that they point to as examples of "our perfidy" in advance of their newly (((consecrated))) heroic bastion of truth and anti-PC, the "Right" and "Alt-Right."
And so I say to my Left Nationalist Chinese comrades, with a wink at that term, comrade, what you are calling "White Left" is not a White left at all, but cucked Whites and cucking Jews who are imposing liberalism and cultural Marxism upon the west, opening its bounds and boundaries with the aim now of aligning its right wing reaction against Muslim "extremists", "Hispanics" and Asians.
The Left as liberalism is an oxymoron that the regular right and Alt Right slavishly partakes of, as their Jewish flank does and would have them do. A White Left (ethno) Nationalism observes the principle of unionization, its recognition and maintenance of in and out groups, which is the opposite of liberalism and its arbitrary doing away with any such provision for accountability to unionized bounds and borders.
To repeat in sum, the Chinese slur 'White Left' as a designator of Cultural Marxism and its liberal activism shows Jewish discourse hegemony and influence, its diversion from true White Left Nationalism. It is a testimony to Jewish hegemony in discourse heretofore and how much they don't want a true White left.
It is a reflection really, of how much the YKW and their right wing cohorts, sell outs, loyalists to their elitist ilk, whatever, don't want us to have a concept of a proper White Left, unionization of our peoples to provide for social accountability and vigilance on elite betrayal as such, in a way that right wing, objectivist and otherworldly criteria do not provide - they propose disingenuous and naive avoidance of social accountability.
It just goes to show how comprehensive that the Jews have been in denying a White left, in cucking the very notion, that they have the vast nation of China calling White liberals and cultural Marxists, "the White Left"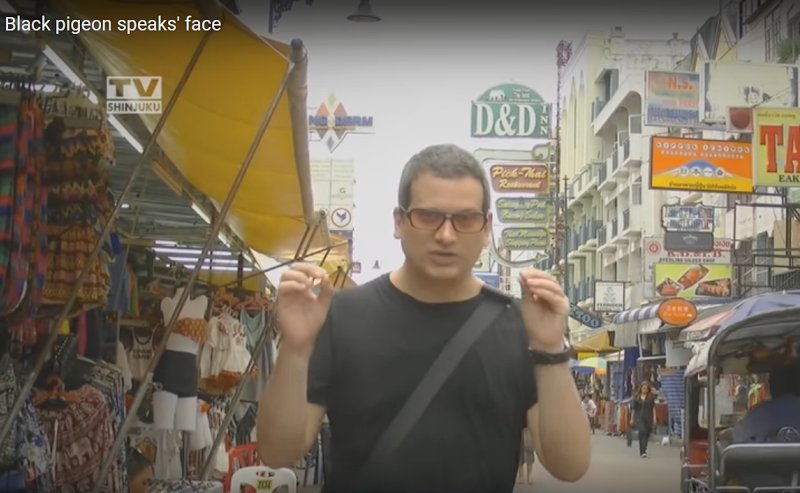 Maybe Black Pigeon Speaks isn't Jewish, but I'd want to see a DNA test to prove that, both for reasons of what he says and for how he looks - seems quite Jewish on both counts. And yes, he fits well, even if ad hoc, with the Jewish marketing campaign of Jewish hegemonic interests against "the left" - particularly in this propaganda piece to promote the Chinese slur of liberalism and cultural Marixism as "White Left."
Along with the deception of hegemonic Jewish discourse, one by which they are doing all they can to align White advocacy with their Jewish interests against "the left", one must also take into account the fact that if Jewish crypsis can fool White people into not making a distinction between Whites and Jews, think how much more their crypsis would fool Chinese!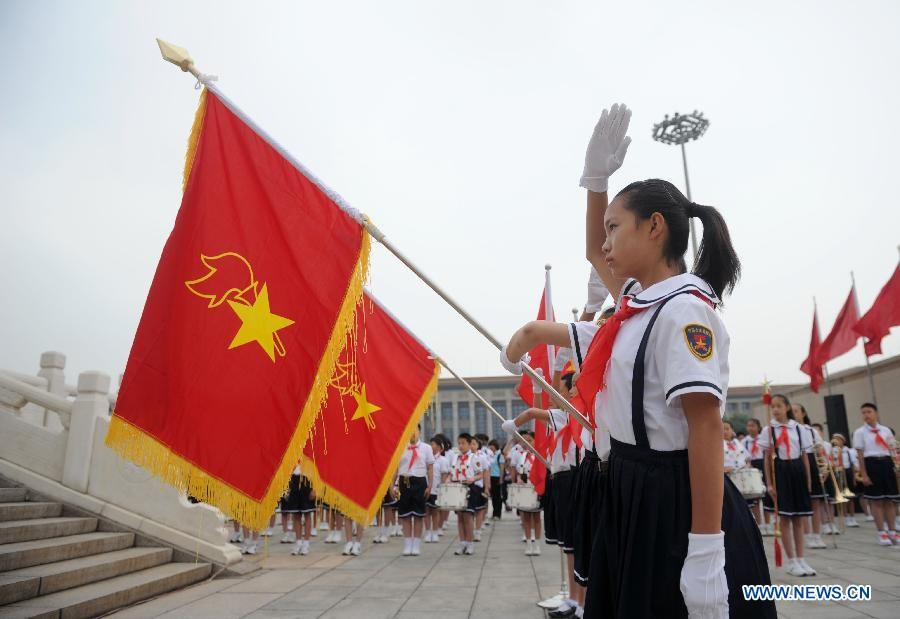 Kumiko Oumae: That (esteemed Red color) is non ironically what they're growing up around
Kumiko Oumae: Also, the yellow stuff symbolises the ethnic groups.
daniel sienkiewicz: Anyway, for now, its most important for me to be internally consistent, which I am.
Kumiko Oumae: Eg, the big yellow star flanked by four little stars on the China flag, is Han Chinese plus ethnic minorities
daniel sienkiewicz: So they are claiming "left nationalism" for red and yellow?
daniel sienkiewicz: and not left internationalism in the Jewish sense?
daniel sienkiewicz: as in eradication or withering away of the state on behalf of the international workers union?
It just goes to show how comprehensive that the Jews have been in controlling the discourse so as to deny a White left, because they know how serviceable that a proper definition of the term would be - they've tried to cuck the very term and have the vast nation of China calling White liberals and Cultural Marxists, "the White left."
However, adding the term "Nationalist", and more specifically "ethnonationalist" to the term White Left, helps greatly to counter its being misunderstood as liberal or cultural Marxist. That helps, along with our internal consistence and its reliable heuristic utility indeed.
It is a reflection really, of how much the YKW and their right wing cohorts, sell outs to their nation/ loyalists to their elitist ilk, whatever, don't want us to have a concept of a proper White left, unionization of our peoples to ensure accountability and vigilance on elite betrayal; how irresponsible they are to the nations which birthed them and to the means by which nationhood would provide for the human and pervasive ecology necessary for world maintenance.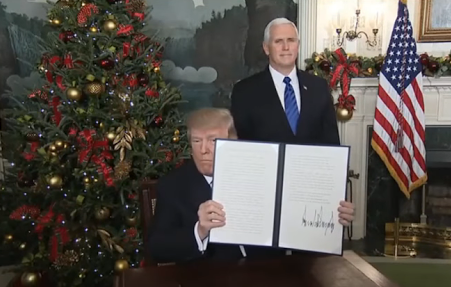 Trump signs recognition of Jerusalem as Israel's capital.
In a speech that Benjamin Netanyahu actually oversaw in drafting, Trump announced that the US will officially recognize Jerusalem as Israel's capital.
This will please nobody but Israel, some right wing YKW and some bible thumping rapture bunnies from America's Jesus belt.
At the same time it has played into the "crusader" rhetoric of ISIL and other Islamic fundamentalists, as inspiration for more terror.
Further, having firmly taken the side of Israel has neutered The US as a negotiator in the region; while defacto yielding greater influence of negotiation in the region to Putin, as he gains in appearance of neutrality (he isn't neutral; he's in Israel's pocket as well) and increases The Russian Federation's bargaining position in the Middle East.
That is just the start.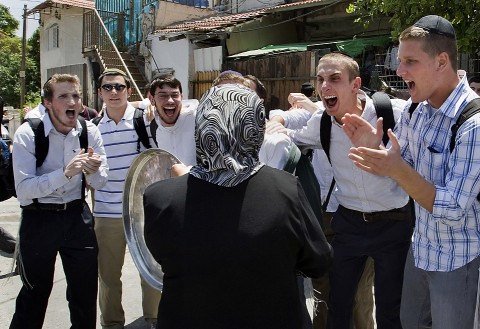 The most fundamental plank of Trump's candidacy was to undo the Iran deal. A move that is good for nobody, but because Israel wants it, a motion which has been key to facilitating Trump's presidency.
The Iran deal had paved the way for well considered, slow, steady liberalization of Iran that would allow other nations linked though the Silk Road to benefit with them through trade; while its undoing will increase fundamentalist Islamic reaction; combined with radicalization and destabilization of its regime, perhaps the resumption of Iran's nuclear program and an increasing risk of world cataclysmic war - world war III.
The announcement of ZOG's further consolidation - Jerusalem recognized as capital of Israel - comes, of course, after Trump and Kushner have armed Saudi to the umpteenth degree and endorsed its consolidating of Zion complicit power aimed in alignment with Israel against Iran.
Kushner Is Leaving Tillerson in the Dark on Middle East Talks.
All because ZOG wants that. And make no mistake, again, the Russian Federation is ZOG as well; it's imperialist, parasitic oil business would be one of the few beneficiaries from a war with Iran.
"Israeli Defense Minister: 'I Prefer ISIS to Iran on Our Borders"
Jewish wars have already cost the lives of so many Americans, Europeans and our allies; not to mention being a waste of our economic and military resource - the military budget has devastated the American economy.
This affront comes with a litany of moves by the Trump administration to consolidate ZOG's grip at the expense of others.
Israel, already the recipient of some 10million dollars a day in foreign aid (according to former President Carter) has only had its aid increased; while Trump's new tax bill cuts taxes for the wealthiest Americans, which would include, of course, disproportionate benefit to the YKW among right wing cohorts. At the same time the bill increases tax on those making less than 75k; and because the bill (naturally) still leaves a tremendous deficit, ZOG takes aim at cutting Social Security and Medicaid - note that White Americans are an older demographic.
Meanwhile: Americans do not pay into Social Security beyond yearly earnings of $127,500. Why not?
The list of horrific ZOG effrontery goes on:
- For Jews, Supporting Trump is a Moral Imperative.
- Donald Trump gives Benjamin Netanyahu everything he wants.
Posted by Kumiko Oumae on Thursday, 16 February 2017.
- Trump and his cyber 'czar' Giuliani want to outsource US cybersecurity. Can you guess where-to?
Posted by Kumiko Oumae on Saturday, 14 January 2017.
- Only The US Remains in Support, Israel's Illegal Settlements Rest on the Alt-Right's Trump
Posted by DanielS on Monday, 26 December 2016.
- Is Donald Trump playing 181 dimensional underwater jenga-chess? (Hint: No.)
Posted by Kumiko Oumae on Monday, 05 December 2016.
- Russian Foreign Ministry Spokeswoman: Trump Won Thanks To 'The Jews'
Posted by DanielS on Monday, 21 November 2016.
- Alt-Right or Alt-Lite? It's worse than you think.
Posted by Kumiko Oumae on Friday, 18 November 2016.
The Alt-Right is a trendy facade that Paul Gottfried placed atop Frank Meyer's paleoconservatism, a rightist fig leaf to mask, control and direct a myriad of right wing reactionaries; to go against any upstart left ethnonationalism that might awaken and respond as the YKW and right wing sell-outs have consolidated power upon the 2008 US real estate bust.
- We Told You So: Trump Panders to Israel - among his pandering at AIPAC, Trump promised that Jerusalem would become the capital of Israel.

The litany of ZOG effrontery goes on, our readers might care to note…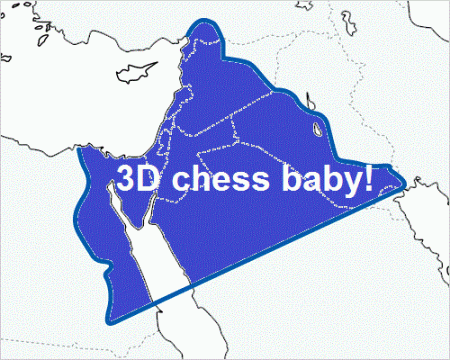 The Greater Israel Project
For one salient matter, The Silk Road runs through Iran, which will increase its liberalization and business power in opposition to Israeli control of the region - its greater Israel project.
This would also hurt Israel's first fall back position and assets in the Russian Federation, as it would lower oil prices and thus effect the primary bargaining chip at their parasitic disposal.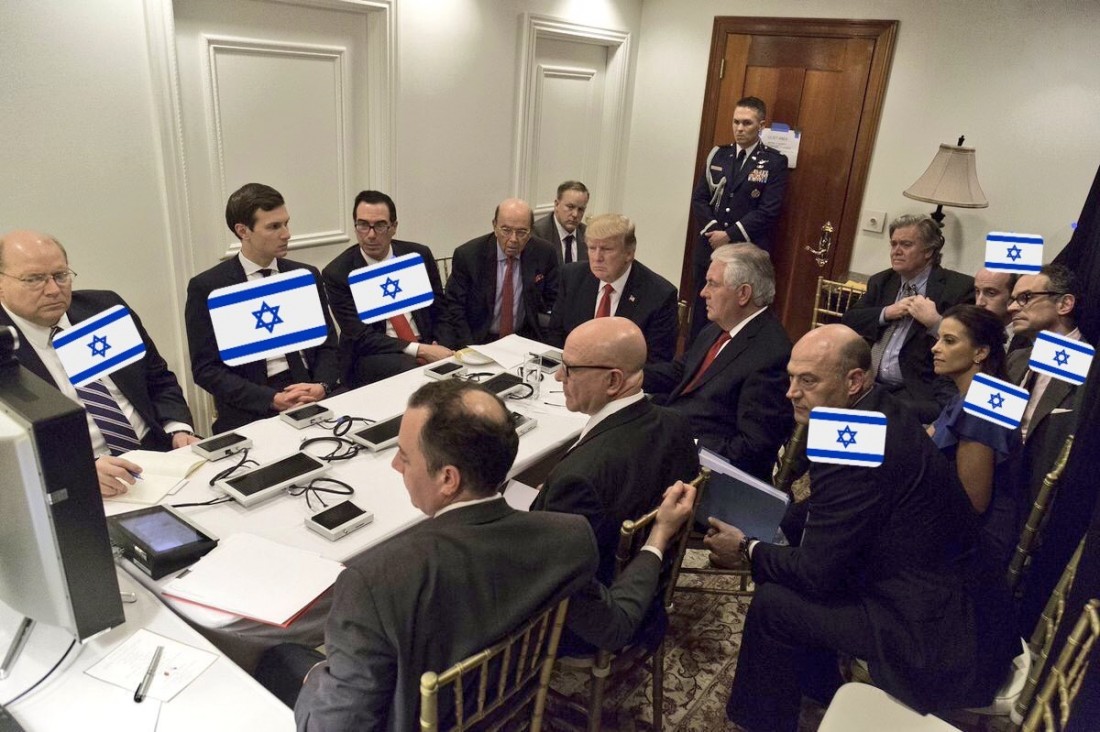 Mossad asset Donald Trump - you may as well put an Israeli flag on him too, as he has rendered the US Presidency fully a Mossad asset now - leading the charge on Israel's behalf, his cabinet filled with additional Israeli assets, it scarcely has to buck the presence of a few goyim: convenient Putin crony, "god willing", Rex Tillerson looking very much out to lunch when not serving in his primary function as oil liaison to the Russian Federation. Reince Priebus is invited to leave and make way for yet another kosher member, to move the Cabinet's make-up nearer to 100% Jewish. Steve Bannon can remain in the background, already as shabbos goy, subservient in a view configured to be conducive to Israeli interests and against its enemies.
Buzzfeed, Steve Bannon: "The Judeo-Christian West versus atheists. The underlying principle is an enlightened form of capitalism, that capitalism really gave us the wherewithal. It kind of organized and built the materials needed to support, whether it's the Soviet Union, England, the United States, and eventually to take back continental Europe and to beat back a barbaric empire in the Far East."
He is no opposition, he represents the Paleocon voice of "restraint", preening the narrative for shabbos goy, providing speed bumps to help the likes of Kushner to realize when he might be going too fast to get the shabbos goyim more fully on board with an Israeli view.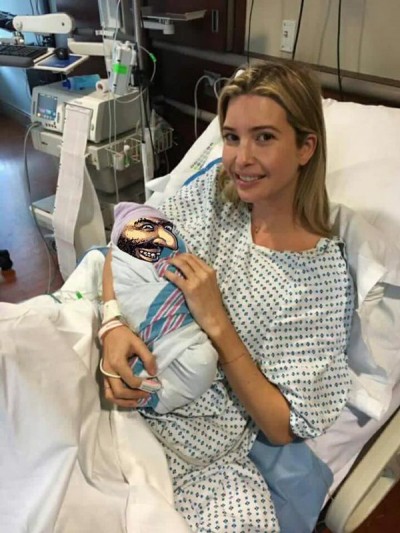 The Alt-Right/Alt-Left has given birth to "new" (((White))) leadership.
"And this will be a sign for you: You will find a baby wrapped in strips of cloth and lying in a feeding trough."—Luke 2:12 (ISV)
State of the art Jewish agenda - how it looks at this point vis-a-vis Trump:
At this point it is evident that top echelon of Jewish interests have come to recognize that they and their race mixing agenda are so far ahead that they've decided to get good with the White right-wing, to blend with and steer their reaction.
Hence they have gotten out in front of the reaction that their PC liberalism has created in Whites; and with that, they are orchestrating the "White" us / them, friend / enemy distinction.
Though I disagree with him on some important, fundamental issues, to give credit where credit is due, Wolf Wallstreet was incisive in his hypothesizing two differing agendas among Jewish elites: Plan A, of the Noel Ignatiev kind, wants to wipe Whites out completely - relatively more expressed by Hillary and Bill than Trump.
Plan B is taken by the kind of Jewish elite not quite so crazy and a bit more fore-thinking - realizing that they can use what they perceive as the "better breeds" of Whites, they want to leave some of them around to interbreed with and help steer their elitist political agenda - against interests that ethnonationalists shouldn't be against and on behalf of interests that ethnonationalists should not be for.
Rather than wanting America, the proposition nation, to fall, with its neo-liberal component being a world's foremost manufacturer and exporter of race mixing, rivaled only by Judaic, Islamic and Christian influences; they want the American political institution along with other Abrahamic/proposition nations to come more thematically, if not comprehensively under Jewish and neo-liberal lackey guidance.
A Trump victory does not only buy us some time, it buys them and their word-smiths some time - for one thing, to make (((the USA))) and (((the Russian Federation))) into good friends, and at one with (((White))) national politics.
Following the U.S. as an alternative right base, the Russian Federation is the Jews first option after Israel for a vector of parasitic control.
Needless to say that the U.S. is not an ethnostate, but neither is the Russian Federation, in either its vast size or content. As proposition nations, both are susceptible and heavily influenced by Jewish interests. Don't believe the stuff that (((they))) have gotten (((the Alternative Right))) to believe about Russia being good friends to Assad - they disarmed a defense program that took Assad decades to develop in defense against Israel. And now Trump wants to let ISIL destroy Assad. Even more laughable is The Orthodox Nationalist claim that China is a solid ally with the Russian Federation. Not true to say the least.
The Russian Federation is not opposed to Israel and to Jews. The Russian Federation was complicit in the overthrow of Gaddafi.
The proposition nations of the US and the Russian Federation, along with those nations that Jewish and neo-liberal interests are turning into proposition nations through immigration and race mixing, are not strictly opposed to Islam as they are guided, but use Islam as shock troops and compradors to destroy ethnonationalism - as in the case of what they did to Gaddafi and in what Putin has done and Trump would do to Assad. Such is the case of Trump's and Putin's position with regard to Asian ethnonationalism.
Trump and the Jewish political class have installed a stance which is hostile to the idea of Asian ethnonationalisms entering any cooperation with White American ethnonationalist counterparts; as if Trump and the Jewish political class have as their chief concern a common interest with White American workers - that is Not true:
Business Insider, "Donald Trump said wages are 'too high' in his opening debate statement", 10 Nov 2016
NPR, 'How Trump Broke Campaign Norms But Still Won The Election', 09 Nov 2016 (emphasis added):

JAMES FALLOWS: So [Trump's] main point, it's based on something that is in my view largely just wrong [...] factually incorrect—and that is the idea that essentially the economic problems America has is because China is—in particular but also Mexico and Japan and South Korea - are stealing our factories and stealing our jobs. [...] They've been losing them mainly to automation. They've been losing them mainly to the robotization of factories around the world. And that is why I can tell you from going back and forth to China that in every single country of the world, including China and Japan and South Korea and Mexico, the employment problem is the hollowing out of factory-type jobs because of automation.
It is a dubious prospect for ethnonationalists to want to "protect" the proposition nation anyway.
Right/Alt Right Misguidance Against Left Nationalism
By contrast to the right-wing objectivism that the Alternative Right is beholden to, which is manipulated and susceptible to Jewish and neo-liberal entryism, White ethnonationalism needs a position more characteristically White Left Nationalist: this would turn a critical eye toward the (((corruption))) of leaders of proposition nations such as Trump and Putin (if it can be said at all that Putin is in charge of 'a nation' rather than a parasitic aggrandizement larger than the moon) and what are becoming proposition nations ... such as those in Western Europe; at the same time it would turn a sympathetic eye toward and a cooperative stance toward the legitimate basis of ethnonationalism in Asia and the rest of the second world - in Europe exemplified by the Intermarium - to cooperate in our sovereign justice against the hegemony of Jewish interests, their misguiding of neo-liberal internationalism; as it backs shock troops and compradors among Islam and African population and biopower.
Trump has installed his contrasting, friendly, supportive stance toward black Americans (his singular racial/ethnic sponsorship, in fact) with his highly combative stance regarding Mexicans as if the former stance is strictly common ground with White ethnonationalism and both responses are anything but "solutions" to problems that his friends (YKW and right-wingers) created. But did you know that La Raza see themselves as a neo-race, aligned against blacks and against Jews? Who would have a problem with that?
Wikipedia, 'Texas' (emphasis added):

Under the Mexican immigration system, large swathes of land were allotted to empresarios, who recruited settlers from the United States, Europe, and the Mexican interior. The first grant, to Moses Austin, was passed to his son Stephen F. Austin after his death.

Austin's settlers, the Old Three Hundred, made places along the Brazos River in 1822. Twenty-three other empresarios brought settlers to the state, the majority of whom were from the United States. The population of Texas grew rapidly. In 1825, Texas had about 3,500 people, with most of Mexican descent. By 1834, the population had grown to about 37,800 people, with only 7,800 of Mexican descent.

Many immigrants openly flouted Mexican law, especially the prohibition against slavery. Combined with United States' attempts to purchase Texas, Mexican authorities decided in 1830 to prohibit continued immigration from the United States.
That law was an expression of Mexicans' express prohibition of blacks in their territory. What's the problem with prohibiting them?
A policy such as that, wrapped up in the fundamental base of La Raza's ethnonationalism, is something that White ethnonationalists could strive to leverage cooperation with. "But no!" say the Alternative Right, "they are Leftist, we cannot cooperate with Leftists!"
White ethnonationalism might perhaps even cooperate with the Turkish Kurds against Erdogan ..but "no!", say the Alt-Right, "we cannot cooperate with Leftist Kurds against Erdogan! - He believes in 'god', the god of Abraham… he follows laws in line with our Christian laws", they continue, "... in line with…"
Erdogan's administration, by the way, was almost as quick to congratulate Trump as Putin was.
Trump has aligned White interests with an obsequious stance toward Jews.
Say what you will, make your arrogant, snarky, condescending comments, gloating as you look downward, as the somebodies that you are now - bullfrogs perched on lily-pads - but if you think a choice between Hillary and Trump was anything but an expression of just how pathetic your objectivist aversion to decency and cooperation is, as it has been manipulated by the powers that be and continues to be, then you only increase the chance that your legacy will breed with Jews and other non-Whites, and your opportunity to participate as stewards of human and pervasive ecology will steadily decrease and steadily become more Jewish..

While we might take note of bonafide and cooperative ethnonational reasons as to why Japan was 93% in favor of Clinton, why the Philippines have set about to break with The US, etc…lets take a moment to give some kudos to White Americans and their advocates for exercising what was their better of two choices in a rigged deck.
Let me return a condescending congratulations to the Alt-Right on the stay of their execution….there is time to boil the frog slowly, where Kek does not jump out of the pot to reclaim itself as an Asian font of energy, culturally appropriated by Jewish hubris and misapplied by the Alt-Right, in near equal hubris.
Lawrence Murray is an excellent writer, obviously intelligent, not completely off theoretically - though still off, lets take a look at his victory lap with the still too meager, if not distorted, alternative right light that is thrown from the right wing torch that he carries:
The Right Stuff / Lawrence Murray, 'Now I am become President, Leader of the Free World', 09 Nov 2016:

On the far end of Manhattan's West Side, a different story was unfolding at the Jacob Javits Center. A massive convention hall named after former New York senator (((Jacob Javits))), it was supposedly chosen for its glass ceiling, which Clinton would symbolically shatter as our first female president-elect. Instead, it became a glass pitcher of liberal tears. The choice for Clinton's ill-fated coronation symbolized something else as well. (((Javits))) was a major force behind the 1965 Hart-Celler Act, which ended the country's eurocentric immigration quotas and resulted in the rising tide of color we are currently grappling with. Each generation has become more "diverse," and so in turn each cohort of new voters. It's why New York was a solid lock for parachute candidate Clinton, and a hopeless cause for its native son, President Trump.
(((Native step-son indeed)))
ibid:

As the post mortems will surely tell us in the next few days, there just wasn't enough turnout from voters of color. There just weren't enough Hart-Celler Americans to stop President Trump. Not even the creation of an entirely new minority class over the last 50 years, Latinos, was enough to prevent a nativist and civic nationalist from being elected. But frankly, this was our last opportunity to strike back at the ballot. President Trump won by a wavy Caucasian hair. Having to literally drive the Amish to the polls in order to save the White race was poetic, though not a long-term solution.

But such problems are for another time, for now we celebrate. We celebrate the year that White populism shattered the glass ceiling of identity politics in the postwar West, as predicted. An article in The Atlantic puts it succinctly: "[President] Trump was carried to victory by a wave of right-wing populist nationalism, as working- and middle-class white Americans turned out in droves to vote." President Trump's victory is a monumental paradigm shift, or has the potential to solidify into one. The media called Teflon Don every name in the book and tried to tie him to all manner of anti-establishment heretics. President Trump did not waver; he undertook the hero's journey and emerged victoriously in the name of the Amerikaner Shire.
Rather did (((The Atlantic))) inaugurate a paradigm shift from Jewish plan A to Jewish plan B - the slow Kek boil, the intermarrying with the frogs, er "Keks" who manage to jump out of the boiling pot.
ibid:

There is now a biblical flood of authors and pundits talking about "working class Whites," "White voters," "White males," "non-college Whites," "less-educated Whites," "blue-collar Whites," "rural Whites," and even the unspeakable phrase "White identity politics." This is yuuuge. We have a mandate from our folk for nationalism. The largest ethnic group in the West, the native peoples of Europe and their descendants in Greater Europe, is being recognized as an important political interest. Granted, it's an interest that our rulers on both sides of the Atlantic insist must be vanquished, but that they must now name us explicitly is massively important to the spread of our ideas.

The concept of the enemy has returned to politics.
(((Whites))) with "leftist" enemies, with Asian enemies, "Islamic extremist" enemies and so far as they can help it (((and they can force choices that you should not want to make, such as Hillary or Trump))), "friends" with "moderate Jews"..."moderate Islam"...."moderate blacks"... "friends with the right wing" - the "that's the way it is" club, the Jesus suicide map club and friendkinstein club 88 - European neighbors be damned ..be friends with "the alternative right" and its (((entryist big tent, and with that perhaps the "alternative left"))).
ibid:

Get ready for the storm, because White people, this is your fault. Because of your existence, millions of members of designed oppressed groups must live in fear of being treated like outsiders.
While you are at it, brace yourself if you are an ethnonationalist, for the reality that the US has been the adversary of ethnonationalism in most cases, as in Vietnam, the Philippines, in Japan, the Turkish Kurds and more - indeed, where have they defended ethnonationalism?
ibid:

Americans will have to decide very soon—quickly—where they stand on President Trump. The choice now is pro-Trump or anti-Trump, and nationalists as much as anti-nationalists have made him into an avatar of American Whiteness.
That's right, the Alternative Right has been co-opted into representation of their interests by that fool: that crass businessman, that mere promoter of the brand name attached to his failed, toxic assets as a means to pay off the Jewish financiers saddled with his shallow but grandiose vision, now intimately entwined with Jewish values - Donald Trump is here to represent (((White interests))).
ibid:

With his opponent out of the way (probably for good), where people stand on this choice will become much more salient.
With Hillary, the quintessential personification of the White man hating bitch out of the way, hopefully it will continue to feed their right-wing hubris to help highlight and distinguish them as they tend to obfuscate and muck-up the ethnonationalist agenda.
ibid:

Our position is not unassailable, but it is stronger than ever before. So we celebrate, that President Trump has given rise to nationalism, to America First, to formal recognition of the Alt-Right, to outing cuckservatives as #NeverTrump turncoats, to (((anti-globalist))) memes entering the public consciousness, to levels of shvitzing that shouldn't even be possible, and more than anything else to hope for the future of our people, not just in the United States but around the world. This is as much a victory for White Americans as it is for Swedes, Australians, the British, the French, and other European peoples. We will make the world save for ethnocracy.
Jews have money and they know that they can buy their way into enough of you such that your (((Whiteness))) around the world will be mixed with their motives.
ibid:

We knew the world would not be the same. A few people laughed, a few people cried, most people were silent. I remembered the line from the shitlord scripture the Bhagavad Reeeeeeeta; Kek is trying to persuade the prince that he should save his people, and to impress him takes on his frog-headed form, and says, "Now I am become meme, the destroyer of cucks." I suppose we all thought that, one way or another.
You aren't Kek, but you are frogs, you are somebodies, somebody frogs on lily-pads; on water boiling slowly now; perhaps you'll jump out of the pot and into the waiting arms of your kosher mates; before that, to prove your anti-Jewish credentials, perhaps you'll do them a favor by exterminating the undesirables from among them, while also true to your (((Fuhrer))), killing those inferior "lefty" Whites.
While I am adamant about the right and oughtness of fighting when one's own borders and EGI are being infringed upon, I am not a hawk. Geopolitical warfare has never been something that appealed to me, let alone with any sort of passion.
I'm very averse to the idea of going beyond my national boundaries to fight, particularly when my own nation is totally screwed-up, needs tending and where innovative thinking might solve problems as opposed to trying to solve them by resorting to warring abroad.
The problem is that there are valid arguments that there are vital requirements along the Silk Road, in the Middle East and in Africa - resource and population management that is indispensably necessary even to the most innovative and independent peoples. In these concerns, I'm going to invite the reader to consider with me the possibility of re-drawing ethno-nationalist and regional lines on this map.

As you can guess, conversations with Kumiko have got me taking these matters under consideration, and I hope that she will soon put up an article discussing issues that the neo-cons have failed to make in clear and persuasive terms.
Tangential to neo-con issues is an interesting philosophical question for another day: how, in detailed form, to set up a rule structure which will sort out and punish the genetic legacy of criminals; and facilitate the rebirth of those genetic components that have suffered unjustly at the hands of criminals in previous generations. In this case, I am thinking more in terms of those who have historical grievances with Russians - while it is true that I don't feel this grievance as do some others that I've known, it is nevertheless only practical to set the question aside for the time being - though it is a question that can apply to any people who have benefited or suffered from historical atrocities.
Europeans, now, are asked even more fundamental questions than relative guilt and merit, but are asked to address the matter of our identity, period - that we are a people (different from Jews and others), to establish who we are, what the nature of our common moral order is, to understand that the obfuscation of that would-be peoplehood is a part of a war against us - and that there is, indeed, a war against us; finally, we are asked what is the nature of that war and what it consists over?
When considering these matters from a White Nationalist perspective, Russian people are not conceived as inherent enemies, nor, even, is the humongous expanse of their nation high on the list, if on the list at all, of things intolerable to allow to remain. At first blush, I can imagine living with it - it's always been that way in my lifetime; its reach contracted after the fall of The U.S.S.R., but still remains bigger than Pluto.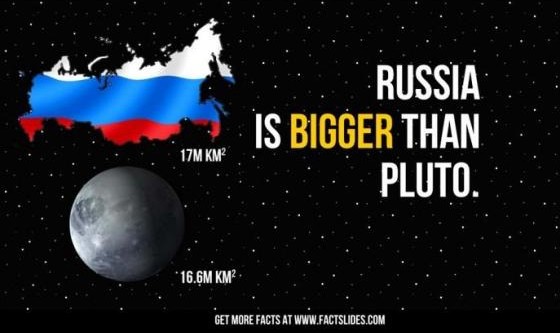 Nevertheless, we ought to reconsider this from an Asian perspective, and from a perspective of acute European interests.
I didn't expect to have occasion at this point to consider aloud the possibility of attempting to align formal industrial military objectives with ours as White Nationalists. Oil, resources, even absurd and brutal regimes in the Middle East and Africa inflicting harm upon their own do not stir any passion in me to fight. The function of Asian countries and Western countries do, however, have requirements and rationale to get these nations under compliance. And in hopes of facilitating the human resource of Kumiko's military perspective, I am going to imagine empathic military geo-political objectives, so that we might envisage a grand chess board result in our victory.
From that standpoint I attend to the fact that as nationalists and as White people in particular, fighting for the survival and sovereignty of our nations, that militarization and the geopolitics of resource and population management will ultimately be necessary.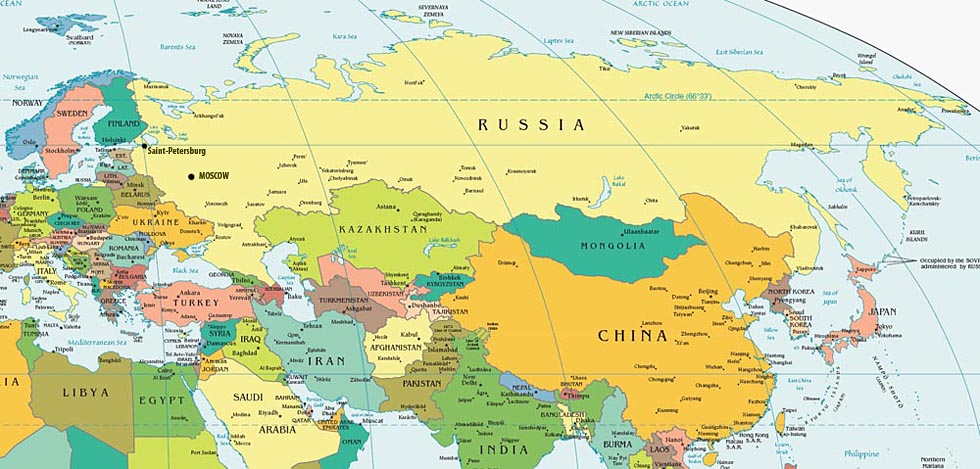 Asia and the West have things that we need from one another, including cooperation against antagonisms from the Middle East and Africa.
Not only do we need resources from these places but we need mutual help in border control and repatriation projects.
What about Russia? It is so big. Why not just work with them and allow its vast space to become a place for White people to grow into?
While it is true that another traditional passion for some war mongers is hating Russians and maybe I should hate them, I don't hate them. Nor do I care if people want to move there; furthermore, I completely understand not wanting to fight them. I don't want to fight Russians; the war in Ukraine has been instigated by Judaized and neo-liberal means and motives and it disgusts me.
Even so, WN tendencies to look upon Russia as the great White hope ignore the propositional, neo-liberal, mercantile and Judaized aspects of Russia - as if its political class has no corruptions analogous to The US that will wreak havoc with such projects to connect with Russia as a partner in White Nationalism.
On the other hand, while I favor Ukrainian and Belarusian sovereignty, as I favor all ethnonational sovereignty, I am opposed to a hot war approach with Russia to increase their sovereignty.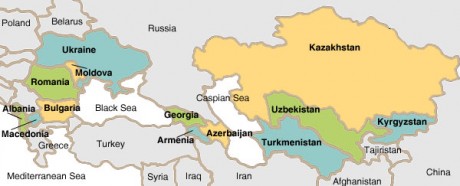 But neither am I in favor of a hot war approach to defending Russia's humongous eastern stretch and southern conflicts.
Rather than abandon to foreign invaders the natural ethnonationalist homelands of our European evolution and engage in White flight to move into lands that apparently represent imperialist aggrandizement - beyond ethnonational mandate - on the part of Russia, to reiterate, neither am I particularly interested in fighting to protect Russia's imperial overreach.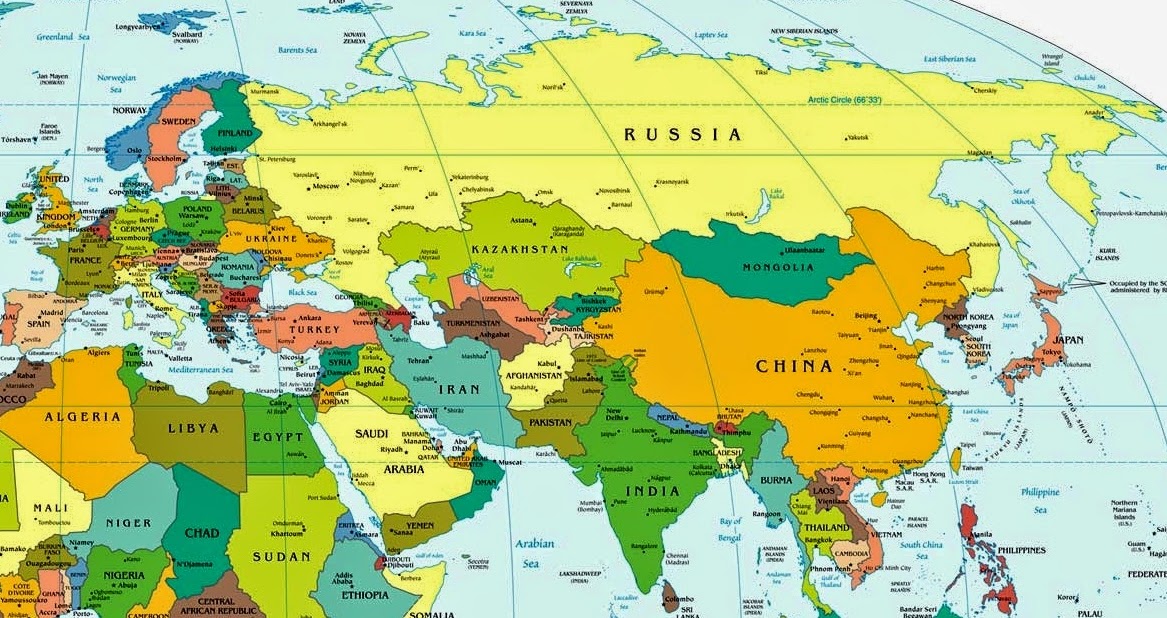 In a word, defending what is apparently an imperial over-reach is Russia's problem and an issue that can be turned to our advantage as Europeans in order to gain cooperation with our EGI, its borders and vital resources.
We need Chinese, Japanese and other Asian cooperation more than we need Russia's imperialist headaches; and China and Japan are not about to start loving Russia more than their own interests which are impacted by Russia's Eastern and Southern interference.
We need cooperation with Asia to compel compliance with regard to resource, EGI and border management. And we might compel Russia's compliance as well with those needs by means of the West's regional alliance with Asia.
Thus, while we might not engage a war of maneuver in either Russia's west nor east, we might well consider lending approval to Asian positioning in Russia's east and south.
That is, allowing the "stick" (as opposed to "carrot") of some of these lands as potentially sovereign Asian places: with enclaves Russian and enclaves Asian, the farther east you go, the more the general area would be Asian with fewer Russian enclaves and vis a versa - the farther West, the fewer Asian enclaves until you reach a point where it would be a Russian only ethnostate. And the carrot to Russia would be less contentious relations with its neighbors, more secure borders, and more cooperation in resource garnering, management and use. That is not necessarily a bad deal.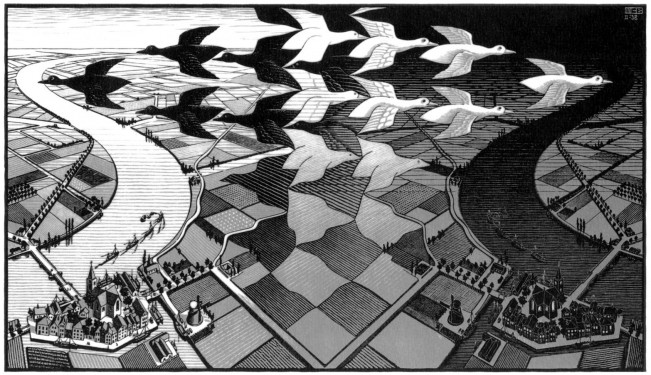 Toward an Asian-Atlantic regional cooperation.
1. The genetic-make-up and territorial boundaries of the European ethno-states shall be restored, maintained and protected.
2. To achieve this end we propose alignment with the Asian ethno-states and region.
3. Something like the E.U. and North Atlantic would be necessary to achieve that alliance and its success.
However, it will also involve some quid pro quo.
4. First, we see it as being in both of our interests to secure our peoples against impositions of Middle-Eastern and African populations; against imposition of the Abrahamic religions; and against interference of these peoples and religions in our vital resources.
5. Toward that end, it is in the interest of both Asians and Europeans to remove these populations to the greatest extent possible from our geo-political territories; and, again, to remove significant imposition/interference upon our mutual vital resource interests.
6. Sacrosanct European territories in the Americas, Australia and New Zealand will likely need to become smaller at any rate in order to be maintained and defended. But with the increased manageability of defense will come an opportunity to offer cooperation to Asians to have some sacrosanct territories of their own in these places. We will respect and cooperate with one another toward the defense of our territories in diaspora, seeing African and Middle-Eastern (saliently Jewish and Muslim) populations as those who must be guarded against and compelled to as great a distance from our people as possible, removed from civic nationalization and its proximity.
7. Russia/ns will be seen as having an analogous situation to White Americans. In order to have a safer, more manageable ethno-state and something to offer in exchange with the Euro-Asian regional alliance, they will be required to contract in size considerably, particularly from its expanse eastward into Asia and its geo-political interference there and to its south, unilaterally along the Silk Road. Russia's ethno-state will be more secure as it will be forced into a more cooperative and less antagonistic relation with the rest of the geo-polity.
The key deal is this: we will compel Russia to relinquish parts of its territory (leaving it no good choice but to comply). In exchange we will require Asian assistance in cleansing and defending our territories from imposition by non-natives - particularly Africans, Middle Easterners, Muslims and Jews. And we will require compliance in securing our vital resources and transportation routes.
The advantages to European peoples and Asians in this alliance is clear.
But what regional and national lines might you imagine and what advantages to Russia and others do you see for compliance? Discuss.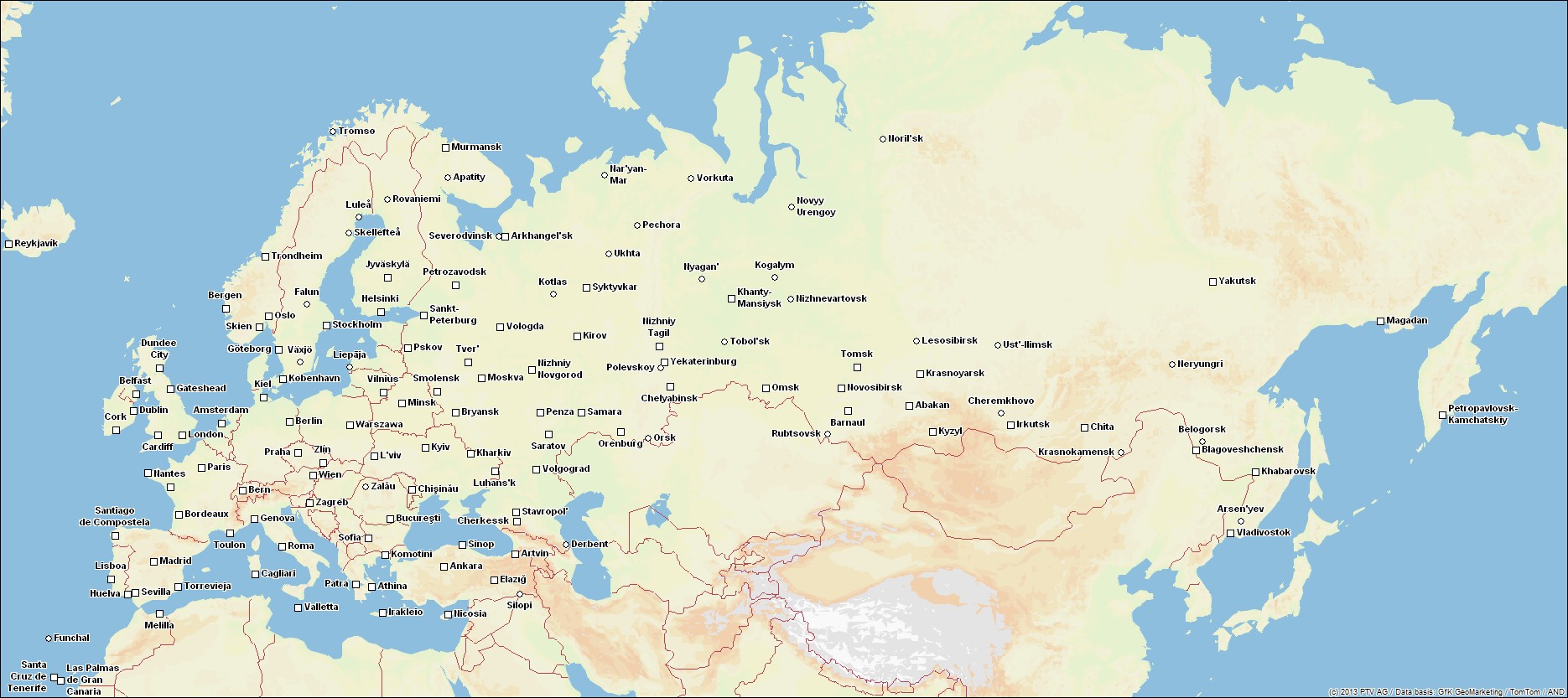 As there are no Russian cities larger than 600,000 east of lake Baikal (near the city of Irkutsk, centrally to the north of Mongolia), and only four larger than 300,000, one way of arranging the pockets, enclaves, ethno-state outposts as it were, would be to have a symmetrical "M.C. Escher-like" arrangement (as in the image called "Day and Night" above), i.e., an entering of these enclaves into the others general regional sphere - enclaves which would, nevertheless, represent sovereign states.
The plan would emphasize deportation and re-doing citizenship in favor of native lines, viz., on the basis of ethnostates. That is unlike the Moscow - Berlin - Paris axis, which apparently seeks to reconstruct the same old right-wing, propositional/objectivist oil interests.
Note: I can see how this could create incentive for Eastern European nations to cooperate - from a position of strength and in cooperation with White diaspora (note the interview of Tomasz Szczepański under the fold).
The Eastern European nations may agree to cooperation despite history of disputes (sometimes serious), and facilitate this ethno-nationalist and regional cooperation if their borders and native populations are guaranteed. If they are a part of a plan that guarantees that and necessary resources from the Silk Road - accomplished by increased cooperation with Asia and a Russia dealing from a cooperative position; then perhaps ethnonational and regional alliance with Asia can work. I.e, Russia has to offer more than trade in natural resources garnered through its vast expanse and fist waving at anybody who doesn't see their interests being secured inasmuch.
The area that is to be reserved as sacrosanct to the Russian ethnostate would be contracted from imperial dimensions and more in line with ethno-national proportions.
It is a contraction in concession to cooperation with other ethno-European nations that WN America will likely need to undergo as well.
This will make Russia more defensible and more worth cooperating with for the rest of Europe and Asia - as they will be required to join this Euro-Asian regional cooperation against middle eastern interference - whether Arab, Islamic or Jewish, they will be beholden to our terms and we will have the necessary resources of the Silk Road.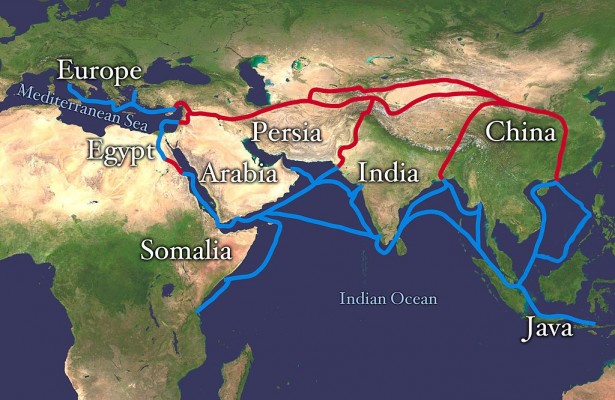 The other side of the deal for compliance and cooperation to garner vital resources, is that our vital EGI will be cooperated with in protection as well - including not only in border defense, repatriation and de-nationalization of the majority of non-natives from European and Asian countries, but most strictly the border defense, de-nationalization and removal of non-natives from European nations; while allowing for some accountable quota of Asians and Europeans in one another's nations and regions.
Cherenkov
One must also remember that as number of ills facing society increase, e.g. climate change, ocean desertification, fresh water decline, etc. the size of the black swan needed to start a catabolic cascade of collapse (the dreaded CCC) shrinks.
In a robust society, that black swan must be huge, an enormous earthquake, a world war, or a pandemic. We are teetering on the edge, awaiting that black swan. We are like a world of builders who built into the sky a fantastic web of skywalks and airy buildings using the earth beneath that building to form the thing itself. Over the years the stability of the edifice went from strength to fragility. At first, the foundation was sound. It was still a largely un-mined earth. But, as we dug and dug and dug away at the raw materials, we ... created this fragile spongiform supporting structure beneath our city ... Now all it will take is a black cygnet bumping up against one of its thin supports to bring it down.
I don't know when it will come down, or if it will be fast or slow, but I do know that it will not fall up.
waxwing
The black swan will come in one of two ways: as an accident or as a deliberate act. That it has not yet come implies that it is not yet desired. Yet it may be desired. And desired or not it will come.