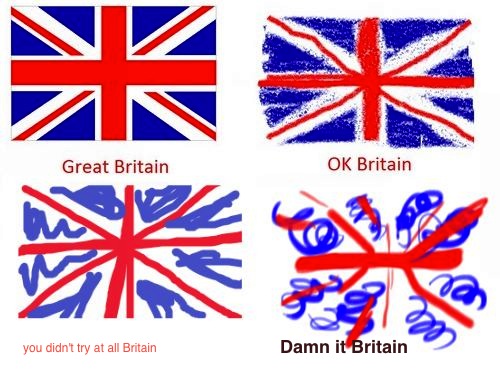 Guess which one of these is applicable to Colin Liddell.
The situation
It is said that one does not always have the luxury of being able to choose where one is sent to fight. What first started out as a criticism carried out by Colin Liddell at the Alternative-Right against Andrew Anglin's Daily Stormer, has morphed into something completely different, because of one line—one truly breathtaking sentence fragment—that Liddell tried to slide past the readers:
Colin Liddell / Alternative-Right, 'Joining the Dots on Andrew Anglin', 08 Nov 2015 (emphasis added):

As for the palatability of Streicher-esque anti-Semitism, it is certainly palatable for many White Nationalists – indeed in-itself it hardly bothers me as history is full of unsavoury characters and I rather like history – but for other Whites, not to mention those Jews who might want to identify as Whites and help our cause (and there are some), it is certainly a different story.
Amazing. Apparently, Colin Liddell is okay with allowing the Jews to form the intellectual equivalent of a forward operating base which would of course be geared entirely toward sabotage, behind the lines of ethno-nationalist movements.
It's one of the most breathtaking things I've ever seen from a European ethno-nationalist, ever.
Now, Majorityrights contributors don't like the Daily Stormer, and our platform differs significantly. I am not defending the Daily Stormer, I have no interest in that, since I disagree with them on almost everything. However, for Colin Liddell to say that there are Jews out there who want to identify as whites and 'help', that is a truly stunning statement. In reality, there are no Jewish groups that have any interest in helping European ethno-nationalists. That is a phenomenon which absolutely does not exist anywhere.
Why should any ethno-nationalist want to give space for Jews to enter a movement that they have been historically hostile toward and are hostile toward even today? It's impossible to understand it. Everyone has criticisms of the Daily Stormer and negative comments to make about the viability of Andrew Anglin's approach, but if the criticism is coming from an angle that is beneficial to the Jewish lobby, then that cannot and should not be accepted.
Excuses, excuses
Many people, including Colin Liddell himself apparently believe that Jews in Europe can be courted as allies because of a perception that the Jews would be antagonistic toward the influx of Muslims and the threat of radical Islam that accompanies it. Here at Majorityrights we take the threat of the Islamisation of Europe very seriously and see it as one of the major problems of the era, a generational conflict that will continue.
However, we do not believe that the Jews can be a real ally in that conflict.
Why do we not believe that? It's because the Jewish position is one where they would like to avoid having terrorists menacing them in their neighbourhoods in Europe, but Jewish civic groups also have no problem whatsoever balancing their concern about that against their other concern which is to avoid having an environment where a single culture predominates in the continent.
See here:
World Jewish Congress, 'Jewish and Muslim leaders urge European Union heads not to pander to extreme-right', 30 May 2011 (emphasis added):

In Brussels, leaders of Islamic and Jewish communities from several European countries today presented a joint declaration to the presidents of the three main European Union institutions. Ahead of a meeting of European religious leaders representing all major faiths in Europe, Bosnian Grand Mufti Mustafa Ceric and Brussels Chief Rabbi Albert Guigui handed the document on behalf of the 33 signatories to Commission President José Manuel Barroso, European Parliament President Jerzy Buzek and European Council President Herman Van Rompuy.

The declaration stresses that "Jews and Muslims live side-by-side in every European country and our two communities are important components of Europe's religious, cultural and social tapestry. Both Muslims and Jews have deep roots and historical experience on this continent." It raises concern about "increasing manifestations of Islamophobia (anti-Muslim bigotry) and anti-Semitism in countries across Europe."

The joint declaration goes on to say: "Bigotry against any Jew or any Muslim is an attack on all Muslims and all Jews. We are united in our belief in the dignity of all peoples" and urges "all Europeans of conscience to put a stop to any group that espouses racist or xenophobic ideologies long before they are in a position to gain legislative or other power. We must never allow anti-Semitism, Islamophobia, xenophobia or racism to become respectable in today's Europe. In that regard, we call upon all political leaders not to pander to these groups by echoing their rhetoric."

The signatories also declared: "We remember together the horrors that took place on this continent in the 1940s - a campaign of mass murder, unique in history, which resulted in the annihilation of one third of world Jewry in the Holocaust. That atrocity and others, such as the mass killing of Muslim civilians in Bosnia-Herzegovina during the 1990s, resulted from the triumph of racist and xenophobic ideologies that demonized those that they targeted."

This Europe-wide interfaith initiative – the first of its kind – was set in motion last December with the first Gathering of European Muslim and Jewish Leaders in Brussels. It is modelled on a similar cooperative effort in the United States organized by the Foundation for Ethnic Understanding. Co-sponsors are the European Jewish Congress, the FFEU, the Muslim Jewish Conference the World Council of Muslims for Interfaith Relations and the World Jewish Congress.
What kind of activities might be necessary in order to make sure that Muslims and Jews would both end up on the same page in that regard? They would have to schedule some kind of symposiums in which the Jewish cultural critics would brief their Muslim counterparts on what works against Europeans and what does not work, and the Jews would have to begin some kind of outreach to so-called European Muslims so that an understanding could be reached, right?
Well, here's an example of that:
International Council of Jewish Women, '2nd European Muslim-Jewish Symposium', 05 Sep 2012 (emphasis added):

[...]

BEST PRACTICES: A EUROPEAN JEWISH MUSLIM DIALOGUE
Jewish as well as Muslim Authorities from Serbia, United Kingdom, France, Germany and Sweden were heard. Several speakers explained the efficiency of their strategies to fight extremism. In Germany where many neo-Nazis groups are violent, the Jews will help the (Turks) Muslims to be heard. They speak out together to defend their rights especially on the important subjects of circumcision, ritual slaughtering, at the government. They want to be sure that their children go through the right path. Their relations as well as their cooperation are excellent and they want to make it official. In United Kingdom, where anti-Muslim bigotry is strong, the extreme right aggravates tensions in promoting hatred and violence in the Muslim districts. Jews will enhance the role of the Muslim righteous who saved Jews during the Holocaust; A conference of British Imams and Rabbis work together productively with the ministries on the field.

The most remarkable step greeted by the participants was the case story of the creation by Rabbi Michel Serfaty of Amitié Judéo Musulmane de France with his partners and his Muslim co-chair Scherazade Zerouala for the Paris district: the bus of Friendship between Jews and Muslims has since 2007 crisscrossed the French towns and suburbs with local press conferences. The most efficient means to fight against discriminations and prejudices are Jews and Muslims involved to speak out together and "SAY NO TO HATRED". Ignorance, fear and contempt breed violence, and that is the way to face it. This action carried on for 9 years, going on round France 8 times, with 10 people, and 15 sub-branches in the country was a challenge: mostly to build a united front to make a correct presentation of the Jew and the Muslim in our work with children and their mothers.

[...]
Jewish lobby groups are triangulating, they are positioning themselves so that in the case where Muslim groups become the largest share of all ethno-religious minority groups in the European Union, they would be ready for that scenario, and could survive in it.
Jews and Muslims are right now in 'the season of twinning', and what a time for them to have chosen to do that! See here:
Foundation for Ethnic Understanding, 'FFEU's 8th Annual Global Season of Twinning', 01 Oct 2015 (emphasis added):

In the face of escalating sectarian violence and increasing expressions of Islamophobia, anti-Semitism and other forms of bigotry across North America, Europe and around the world, thousands of Muslims and Jews will be coming together in scores of cities around the globe to declare: We Refuse to Be Enemies.

We Refuse to be Enemies is the theme of the 8th Annual Season of Twinning, which every November and December brings together Muslims and Jews - and people of other faiths as well - to hold joint events focused on educating communities about one other, working together on behalf of people in need and standing together against bigotry.

The Season of Twinning officially kicks-off on Sunday, November 1 with an Interfaith rally in Trenton, NJ, to be followed by events in Washington, New York, Detroit, Los Angeles, London, Paris, Brussels, Tel Aviv Rabat, Morocco, and scores of other cities in nearly 20 countries around the world. There have already been several events associated with the Season of Twinning over the past several weeks, including an inspiring Interfaith Peace Walk in Melbourne, Australia and a Surfers for Peace aquatic manifestation by Jewish and Muslim surfers off the beach in Biarritz, France.

The Season of Twinning was initiated in 2008 by the Foundation for Ethnic Understanding (FFEU) - a New York-based nonprofit organization dedicated to building a global movement of Muslims and Jews focused on strengthening ties between our communities.

"In the face of multiple crises now roiling Muslims and Jews in the Middle East and around the world and of increasing efforts by demagogues and extremists to incite our communities against each other, it is more critical than ever that Muslims and Jews come out in public to say 'We Refuse to Be Enemies,'" said FFEU President Rabbi Marc Schneier. "We can agree to disagree respectfully on the Israeli-Palestinian conflict while resolving to build ties of communication and cooperation for the betterment of both communities and the larger communities in which we live side by side."

[...]
Quelle surprise! The Jews want to have an amicable relationship with the Muslims. They want to explore the possibility of continuing to undermine the European Union together, while they leave the disagreement about the Israeli-Palestinian conflict in the Levant.
Anyone who understands the strategies that have been used by Jews when dealing with Muslims in the past, should actually not be surprised by any of this. This kind of political manoeuvring has happened in the past:
Jewish History, '710 - 719' (emphasis added):

711 July 19, TARIK IBN ZIYAD (Spain)
A Moslem general. He defeated King Roderick, the last of the Visigoth kings, at the Battle of Rio Barbate (Guadalete) near Xeres de la Frontera. The Jews backed [Tarik ibn Zayid] in his battles. After each city was conquered (Cordova, Granada, Malaga), Jews were often given positions of safeguarding Moslem interests. One of his generals, Kaula al Yahudi, had many Jews under his command.

712 March, TOLEDO (Spain)
The Jewish inhabitants opened the gates for the Moslem invaders under Tarik ibn Zayid marking the end of Visigothic rule in Spain and the beginning of 150 years of peace. Thus began what was known as the Golden Age of Spain. The Iberian caliphate was independent of Baghdad and encouraged the flowering of Spanish-Jewish culture at the same time that it was being suppressed by the Baghdad caliphate.
'150 years of peace'. Also known as '150 years Arab Muslims raping and killing the Europeans'.
Why do the Jews seek a situation where one culture cannot dominate? Why do they want to flood your countries with hostile migrants? The answer is less complicated than you might think:
Rabbi Doug Kahn / Jweekly, 'The wisdom of Earl Raab — at 90', 26 Mar 2009 (emphasis added):

When Earl Raab served as executive director of the Jewish Community Relations Council, he posted in his office an article citing a study that concluded that cigar smokers have a longer life expectancy than non-smokers.

One might wonder about the credibility of the study — but Earl turns 90 next week. His cigar-smoking days are behind him, and the Underwood Noiseless typewriter, on which he banged out hundreds of articles and uncommon wisdom for this paper, is in mothballs.

But Earl and his fertile mind continue to go strong.

Although he retired more than 20 years ago, his influence endures. A man of great humility, who claimed to be the national ping pong champion of the Galapagos Islands during World War II, Earl shaped the field of Jewish community relations nationally.

His genius was to recognize in San Francisco an extraordinary laboratory for studying and shaping the Jewish community at large — which he wrote about in an October 1950 piece for Commentary magazine. He had come to San Francisco on assignment from his and Kassie's farm in Maine and decided never to leave.

In the "From the American Scene" column, Earl wrote a piece titled "There's No City Like San Francisco." In it, he wrote: "There are 55,000 Jews in San Francisco, and not even the historic traces of a ghetto. There is a Jewish community that has been called, with reason, the wealthiest, per capita, in the country. There is at the same time a startling poverty of ant-Semitic tradition. San Francisco, for cities of its size, is the nation's 'white spot' of anti-Jewish prejudice… So far as the city and its institutions are concerned, the Jew is a first-class citizen. It may well be that he can live in San Francisco with a greater degree of personal dignity than in any other large city in the country."

Raabisms will long endure at S.F.-based JCRC, among them: "A certain kind of America" (the idea that American Jews and other minorities are most secure when democratic institutions are strong) and "An educable moment" (Earl's way of explaining why a bad thing happens to a good community and how to turn it into an opportunity).

[...]
In 1993 Earl Raab also wrote:
Earl Raab / San Francisco Jewish Bulletin, 23 Jul 1993:

We have tipped beyond the point where a Nazi-Aryan party will be able to prevail in this country. We have been nourishing the American climate of opposition to bigotry for about half a century. That climate has not yet been perfected, but the heterogeneous nature of our population tends to make our constitutional constraints against bigotry more practical than ever.
That is a positive feedback loop. As the level of heterogeneity increases, so increases the adherence to constraints against 'bigotry' for the sake of civil concordance under liberalism. Those constraints then make it more difficult for anyone to make arguments in favour of taking action against further increases in heterogeneity, which then results in a 'requirement' for more constraints against 'bigotry', and so on.
The same plan is on the agenda for Europe. It's crucial for everyone to understand that this is what their intention is. There are no compromises or negotiations that can be had with the Jews. It is what it is.
Only pretending to be retarded
Later on, a torrent of criticism was poured in Liddell's direction from Daily Stormer and from every other angle, because despite all the differences that may exist between the strands of ethno-nationalist thought in the North Atlantic, most people seem to agree that the Jews are not to be underestimated.
Colin Liddell reacted by effectively claiming that he was only pretending to be retarded, and that they were allegedly trying to troll the Daily Stormer by partially imitating its writing style and extreme rhetoric.
See here:
Colin Liddell / Alternative-Right, 'White Surviv(irl) or Auschwitz of the Internet?', 11 Nov 2015 (emphasis added):

First off, let's deal with my previous article, as it managed to trick most people. It was—in case you hadn't realized—a deferential tribute to the actual style of The Daily Stormer.
This came off as particularly hollow in the context of the Jewish Question, given that when I asked Colin Liddell about whether he still stood by his earlier statements on alliances with Jews, he said that he still stood by those statements, as you can see from the comments sections.
So it was not a pretence of any sort. It's more like Liddell's follow-up post was a form of damage control after he had made a spectacular misstep and didn't want to back down from it.
Greg Johnson of Counter-Currents however seems to have taken the claim of pretence at face value, without addressing the Jewish Question, and so he responded to Liddell, saying:
Greg Johnson, 'White Surviv(irl) or Auschwitz of the Internet?', Disqus comment 2353921213, 11 Nov 2015 18:37:

Well I'm relieved. I took your last article as in earnest and regarded it as a serious lapse by an otherwise sound writer, not as a parody of Anglin himself.
This is really surprising to me. Was he not aware of what Liddell was saying just earlier? The things that Liddell had said, are really 180 degrees contrary to the clearly-articulated and laudable stances that I had come to associate with Johnson. For example, a while ago, Greg Johnson ran this really good article at Counter-Currents:
Greg Johnson / Current-Currents, 'Reframing the Jewish Question', 27 Oct 2015 (emphasis added):

[...]

Some nationalists pursue these questions, but others choose to abstain, merely advocating ethnonationalism but not touching the "J.Q."

I wish to suggest that this framing of the Jewish question is entirely wrong. The Jewish question is not something distinct from ethnonationalism. It is not a separate, higher-order, entirely optional set of questions from which ethnonationalists can recuse themselves. On the contrary, the Jewish question is a simple, straightforward application of the basic principle of ethnonationalism.

If ethnonationalism calls for the replacement of multicultural societies with monocultural ones, then Jews, as a distinct people, belong in their own homeland and not scattered among other nations. Thus if England is to be English, Sweden to be Swedish, Ireland to be Irish, alien populations need to be repatriated to their own homelands, Jews included. That is the ethnonationalist answer to the Jewish question.

[...]
That is exactly the correct stance there.
But that is exactly the opposite of what Colin Liddell was calling for on 08 Nov 2015. Since Colin Liddell thinks that Jews should be part of European ethno-nationalist groups, whereas Greg Johnson clearly visualises a future in which Jews would not be inside the European continent. Quite clearly Johnson does not believe that Jews should be part of European ethno-nationalist groups, or he would not be able to come up with such an opinion.
To repeat, the reason that Greg Johnson is able to conceptualise a future in which Jews are not in Europe, is because he does not see them as part of the European ethno-nationalist advocacy group.
How then can Johnson be okay with Liddell, given that from Johnson's perspective, Colin Liddell would be doing ethno-nationalism precisely wrong? This looks like a clear contradiction.
In fact, Johnson went so far as to ban the commenter UH from being able to post at Counter-Currents, when UH made arguments that were quite similar to those made by Colin Liddell.
Those arguments that were made by the commenter UH, were rebutted by the commenters Verlis and Theodore, here, here, and here.
The need for consistency
The Alternative-Right has a big tent. Their big tent is completely incoherent, because it contains a whole array of people who don't agree with each other on core issues and whose outlooks are totally irreconcilable with each other.
Majorityrights has the correct platform for the advocacy of European peoples, and their regional autonomy. It formulated this platform by firstly considering the diverse opinions of ethno-nationalists. Secondly, after a process of argumentation an authentic theory emerged, which is known as left-nationalism or national-syndicalism. Step three is to equip European peoples with these ideas which are necessary to facilitate a transition toward true ethnostates and to enter into sustainable alliances within regional frameworks.
Having an actual platform and consistently communicating that platform, is more important than trying to create the largest possible tent. The events of the past week only throw the truth of that observation into stark relief.
Kumiko Oumae works in the defence and security sector in the UK. Her opinions here are entirely her own.