Majorityrights Central > Category: British Politics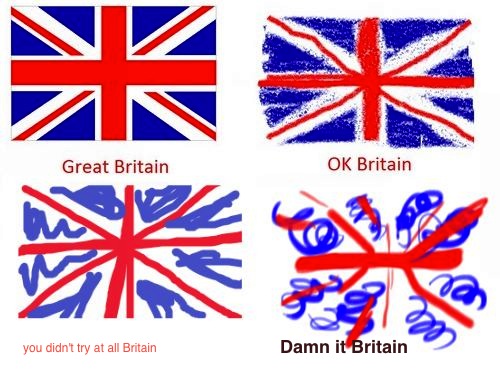 Guess which one of these is applicable to Colin Liddell.
The situation
It is said that one does not always have the luxury of being able to choose where one is sent to fight. What first started out as a criticism carried out by Colin Liddell at the Alternative-Right against Andrew Anglin's Daily Stormer, has morphed into something completely different, because of one line—one truly breathtaking sentence fragment—that Liddell tried to slide past the readers:
Colin Liddell / Alternative-Right, 'Joining the Dots on Andrew Anglin', 08 Nov 2015 (emphasis added):

As for the palatability of Streicher-esque anti-Semitism, it is certainly palatable for many White Nationalists – indeed in-itself it hardly bothers me as history is full of unsavoury characters and I rather like history – but for other Whites, not to mention those Jews who might want to identify as Whites and help our cause (and there are some), it is certainly a different story.
Amazing. Apparently, Colin Liddell is okay with allowing the Jews to form the intellectual equivalent of a forward operating base which would of course be geared entirely toward sabotage, behind the lines of ethno-nationalist movements.
It's one of the most breathtaking things I've ever seen from a European ethno-nationalist, ever.
Now, Majorityrights contributors don't like the Daily Stormer, and our platform differs significantly. I am not defending the Daily Stormer, I have no interest in that, since I disagree with them on almost everything. However, for Colin Liddell to say that there are Jews out there who want to identify as whites and 'help', that is a truly stunning statement. In reality, there are no Jewish groups that have any interest in helping European ethno-nationalists. That is a phenomenon which absolutely does not exist anywhere.
Why should any ethno-nationalist want to give space for Jews to enter a movement that they have been historically hostile toward and are hostile toward even today? It's impossible to understand it. Everyone has criticisms of the Daily Stormer and negative comments to make about the viability of Andrew Anglin's approach, but if the criticism is coming from an angle that is beneficial to the Jewish lobby, then that cannot and should not be accepted.
Excuses, excuses
Many people, including Colin Liddell himself apparently believe that Jews in Europe can be courted as allies because of a perception that the Jews would be antagonistic toward the influx of Muslims and the threat of radical Islam that accompanies it. Here at Majorityrights we take the threat of the Islamisation of Europe very seriously and see it as one of the major problems of the era, a generational conflict that will continue.
However, we do not believe that the Jews can be a real ally in that conflict.
Why do we not believe that? It's because the Jewish position is one where they would like to avoid having terrorists menacing them in their neighbourhoods in Europe, but Jewish civic groups also have no problem whatsoever balancing their concern about that against their other concern which is to avoid having an environment where a single culture predominates in the continent.
See here:
World Jewish Congress, 'Jewish and Muslim leaders urge European Union heads not to pander to extreme-right', 30 May 2011 (emphasis added):

In Brussels, leaders of Islamic and Jewish communities from several European countries today presented a joint declaration to the presidents of the three main European Union institutions. Ahead of a meeting of European religious leaders representing all major faiths in Europe, Bosnian Grand Mufti Mustafa Ceric and Brussels Chief Rabbi Albert Guigui handed the document on behalf of the 33 signatories to Commission President José Manuel Barroso, European Parliament President Jerzy Buzek and European Council President Herman Van Rompuy.

The declaration stresses that "Jews and Muslims live side-by-side in every European country and our two communities are important components of Europe's religious, cultural and social tapestry. Both Muslims and Jews have deep roots and historical experience on this continent." It raises concern about "increasing manifestations of Islamophobia (anti-Muslim bigotry) and anti-Semitism in countries across Europe."

The joint declaration goes on to say: "Bigotry against any Jew or any Muslim is an attack on all Muslims and all Jews. We are united in our belief in the dignity of all peoples" and urges "all Europeans of conscience to put a stop to any group that espouses racist or xenophobic ideologies long before they are in a position to gain legislative or other power. We must never allow anti-Semitism, Islamophobia, xenophobia or racism to become respectable in today's Europe. In that regard, we call upon all political leaders not to pander to these groups by echoing their rhetoric."

The signatories also declared: "We remember together the horrors that took place on this continent in the 1940s - a campaign of mass murder, unique in history, which resulted in the annihilation of one third of world Jewry in the Holocaust. That atrocity and others, such as the mass killing of Muslim civilians in Bosnia-Herzegovina during the 1990s, resulted from the triumph of racist and xenophobic ideologies that demonized those that they targeted."

This Europe-wide interfaith initiative – the first of its kind – was set in motion last December with the first Gathering of European Muslim and Jewish Leaders in Brussels. It is modelled on a similar cooperative effort in the United States organized by the Foundation for Ethnic Understanding. Co-sponsors are the European Jewish Congress, the FFEU, the Muslim Jewish Conference the World Council of Muslims for Interfaith Relations and the World Jewish Congress.
What kind of activities might be necessary in order to make sure that Muslims and Jews would both end up on the same page in that regard? They would have to schedule some kind of symposiums in which the Jewish cultural critics would brief their Muslim counterparts on what works against Europeans and what does not work, and the Jews would have to begin some kind of outreach to so-called European Muslims so that an understanding could be reached, right?
Well, here's an example of that:
International Council of Jewish Women, '2nd European Muslim-Jewish Symposium', 05 Sep 2012 (emphasis added):

[...]

BEST PRACTICES: A EUROPEAN JEWISH MUSLIM DIALOGUE
Jewish as well as Muslim Authorities from Serbia, United Kingdom, France, Germany and Sweden were heard. Several speakers explained the efficiency of their strategies to fight extremism. In Germany where many neo-Nazis groups are violent, the Jews will help the (Turks) Muslims to be heard. They speak out together to defend their rights especially on the important subjects of circumcision, ritual slaughtering, at the government. They want to be sure that their children go through the right path. Their relations as well as their cooperation are excellent and they want to make it official. In United Kingdom, where anti-Muslim bigotry is strong, the extreme right aggravates tensions in promoting hatred and violence in the Muslim districts. Jews will enhance the role of the Muslim righteous who saved Jews during the Holocaust; A conference of British Imams and Rabbis work together productively with the ministries on the field.

The most remarkable step greeted by the participants was the case story of the creation by Rabbi Michel Serfaty of Amitié Judéo Musulmane de France with his partners and his Muslim co-chair Scherazade Zerouala for the Paris district: the bus of Friendship between Jews and Muslims has since 2007 crisscrossed the French towns and suburbs with local press conferences. The most efficient means to fight against discriminations and prejudices are Jews and Muslims involved to speak out together and "SAY NO TO HATRED". Ignorance, fear and contempt breed violence, and that is the way to face it. This action carried on for 9 years, going on round France 8 times, with 10 people, and 15 sub-branches in the country was a challenge: mostly to build a united front to make a correct presentation of the Jew and the Muslim in our work with children and their mothers.

[...]
Jewish lobby groups are triangulating, they are positioning themselves so that in the case where Muslim groups become the largest share of all ethno-religious minority groups in the European Union, they would be ready for that scenario, and could survive in it.
Jews and Muslims are right now in 'the season of twinning', and what a time for them to have chosen to do that! See here:
Foundation for Ethnic Understanding, 'FFEU's 8th Annual Global Season of Twinning', 01 Oct 2015 (emphasis added):

In the face of escalating sectarian violence and increasing expressions of Islamophobia, anti-Semitism and other forms of bigotry across North America, Europe and around the world, thousands of Muslims and Jews will be coming together in scores of cities around the globe to declare: We Refuse to Be Enemies.

We Refuse to be Enemies is the theme of the 8th Annual Season of Twinning, which every November and December brings together Muslims and Jews - and people of other faiths as well - to hold joint events focused on educating communities about one other, working together on behalf of people in need and standing together against bigotry.

The Season of Twinning officially kicks-off on Sunday, November 1 with an Interfaith rally in Trenton, NJ, to be followed by events in Washington, New York, Detroit, Los Angeles, London, Paris, Brussels, Tel Aviv Rabat, Morocco, and scores of other cities in nearly 20 countries around the world. There have already been several events associated with the Season of Twinning over the past several weeks, including an inspiring Interfaith Peace Walk in Melbourne, Australia and a Surfers for Peace aquatic manifestation by Jewish and Muslim surfers off the beach in Biarritz, France.

The Season of Twinning was initiated in 2008 by the Foundation for Ethnic Understanding (FFEU) - a New York-based nonprofit organization dedicated to building a global movement of Muslims and Jews focused on strengthening ties between our communities.

"In the face of multiple crises now roiling Muslims and Jews in the Middle East and around the world and of increasing efforts by demagogues and extremists to incite our communities against each other, it is more critical than ever that Muslims and Jews come out in public to say 'We Refuse to Be Enemies,'" said FFEU President Rabbi Marc Schneier. "We can agree to disagree respectfully on the Israeli-Palestinian conflict while resolving to build ties of communication and cooperation for the betterment of both communities and the larger communities in which we live side by side."

[...]
Quelle surprise! The Jews want to have an amicable relationship with the Muslims. They want to explore the possibility of continuing to undermine the European Union together, while they leave the disagreement about the Israeli-Palestinian conflict in the Levant.
Anyone who understands the strategies that have been used by Jews when dealing with Muslims in the past, should actually not be surprised by any of this. This kind of political manoeuvring has happened in the past:
Jewish History, '710 - 719' (emphasis added):

711 July 19, TARIK IBN ZIYAD (Spain)
A Moslem general. He defeated King Roderick, the last of the Visigoth kings, at the Battle of Rio Barbate (Guadalete) near Xeres de la Frontera. The Jews backed [Tarik ibn Zayid] in his battles. After each city was conquered (Cordova, Granada, Malaga), Jews were often given positions of safeguarding Moslem interests. One of his generals, Kaula al Yahudi, had many Jews under his command.

712 March, TOLEDO (Spain)
The Jewish inhabitants opened the gates for the Moslem invaders under Tarik ibn Zayid marking the end of Visigothic rule in Spain and the beginning of 150 years of peace. Thus began what was known as the Golden Age of Spain. The Iberian caliphate was independent of Baghdad and encouraged the flowering of Spanish-Jewish culture at the same time that it was being suppressed by the Baghdad caliphate.
'150 years of peace'. Also known as '150 years Arab Muslims raping and killing the Europeans'.
Why do the Jews seek a situation where one culture cannot dominate? Why do they want to flood your countries with hostile migrants? The answer is less complicated than you might think:
Rabbi Doug Kahn / Jweekly, 'The wisdom of Earl Raab — at 90', 26 Mar 2009 (emphasis added):

When Earl Raab served as executive director of the Jewish Community Relations Council, he posted in his office an article citing a study that concluded that cigar smokers have a longer life expectancy than non-smokers.

One might wonder about the credibility of the study — but Earl turns 90 next week. His cigar-smoking days are behind him, and the Underwood Noiseless typewriter, on which he banged out hundreds of articles and uncommon wisdom for this paper, is in mothballs.

But Earl and his fertile mind continue to go strong.

Although he retired more than 20 years ago, his influence endures. A man of great humility, who claimed to be the national ping pong champion of the Galapagos Islands during World War II, Earl shaped the field of Jewish community relations nationally.

His genius was to recognize in San Francisco an extraordinary laboratory for studying and shaping the Jewish community at large — which he wrote about in an October 1950 piece for Commentary magazine. He had come to San Francisco on assignment from his and Kassie's farm in Maine and decided never to leave.

In the "From the American Scene" column, Earl wrote a piece titled "There's No City Like San Francisco." In it, he wrote: "There are 55,000 Jews in San Francisco, and not even the historic traces of a ghetto. There is a Jewish community that has been called, with reason, the wealthiest, per capita, in the country. There is at the same time a startling poverty of ant-Semitic tradition. San Francisco, for cities of its size, is the nation's 'white spot' of anti-Jewish prejudice… So far as the city and its institutions are concerned, the Jew is a first-class citizen. It may well be that he can live in San Francisco with a greater degree of personal dignity than in any other large city in the country."

Raabisms will long endure at S.F.-based JCRC, among them: "A certain kind of America" (the idea that American Jews and other minorities are most secure when democratic institutions are strong) and "An educable moment" (Earl's way of explaining why a bad thing happens to a good community and how to turn it into an opportunity).

[...]
In 1993 Earl Raab also wrote:
Earl Raab / San Francisco Jewish Bulletin, 23 Jul 1993:

We have tipped beyond the point where a Nazi-Aryan party will be able to prevail in this country. We have been nourishing the American climate of opposition to bigotry for about half a century. That climate has not yet been perfected, but the heterogeneous nature of our population tends to make our constitutional constraints against bigotry more practical than ever.
That is a positive feedback loop. As the level of heterogeneity increases, so increases the adherence to constraints against 'bigotry' for the sake of civil concordance under liberalism. Those constraints then make it more difficult for anyone to make arguments in favour of taking action against further increases in heterogeneity, which then results in a 'requirement' for more constraints against 'bigotry', and so on.
The same plan is on the agenda for Europe. It's crucial for everyone to understand that this is what their intention is. There are no compromises or negotiations that can be had with the Jews. It is what it is.
Only pretending to be retarded
Later on, a torrent of criticism was poured in Liddell's direction from Daily Stormer and from every other angle, because despite all the differences that may exist between the strands of ethno-nationalist thought in the North Atlantic, most people seem to agree that the Jews are not to be underestimated.
Colin Liddell reacted by effectively claiming that he was only pretending to be retarded, and that they were allegedly trying to troll the Daily Stormer by partially imitating its writing style and extreme rhetoric.
See here:
Colin Liddell / Alternative-Right, 'White Surviv(irl) or Auschwitz of the Internet?', 11 Nov 2015 (emphasis added):

First off, let's deal with my previous article, as it managed to trick most people. It was—in case you hadn't realized—a deferential tribute to the actual style of The Daily Stormer.
This came off as particularly hollow in the context of the Jewish Question, given that when I asked Colin Liddell about whether he still stood by his earlier statements on alliances with Jews, he said that he still stood by those statements, as you can see from the comments sections.
So it was not a pretence of any sort. It's more like Liddell's follow-up post was a form of damage control after he had made a spectacular misstep and didn't want to back down from it.
Greg Johnson of Counter-Currents however seems to have taken the claim of pretence at face value, without addressing the Jewish Question, and so he responded to Liddell, saying:
Greg Johnson, 'White Surviv(irl) or Auschwitz of the Internet?', Disqus comment 2353921213, 11 Nov 2015 18:37:

Well I'm relieved. I took your last article as in earnest and regarded it as a serious lapse by an otherwise sound writer, not as a parody of Anglin himself.
This is really surprising to me. Was he not aware of what Liddell was saying just earlier? The things that Liddell had said, are really 180 degrees contrary to the clearly-articulated and laudable stances that I had come to associate with Johnson. For example, a while ago, Greg Johnson ran this really good article at Counter-Currents:
Greg Johnson / Current-Currents, 'Reframing the Jewish Question', 27 Oct 2015 (emphasis added):

[...]

Some nationalists pursue these questions, but others choose to abstain, merely advocating ethnonationalism but not touching the "J.Q."

I wish to suggest that this framing of the Jewish question is entirely wrong. The Jewish question is not something distinct from ethnonationalism. It is not a separate, higher-order, entirely optional set of questions from which ethnonationalists can recuse themselves. On the contrary, the Jewish question is a simple, straightforward application of the basic principle of ethnonationalism.

If ethnonationalism calls for the replacement of multicultural societies with monocultural ones, then Jews, as a distinct people, belong in their own homeland and not scattered among other nations. Thus if England is to be English, Sweden to be Swedish, Ireland to be Irish, alien populations need to be repatriated to their own homelands, Jews included. That is the ethnonationalist answer to the Jewish question.

[...]
That is exactly the correct stance there.
But that is exactly the opposite of what Colin Liddell was calling for on 08 Nov 2015. Since Colin Liddell thinks that Jews should be part of European ethno-nationalist groups, whereas Greg Johnson clearly visualises a future in which Jews would not be inside the European continent. Quite clearly Johnson does not believe that Jews should be part of European ethno-nationalist groups, or he would not be able to come up with such an opinion.
To repeat, the reason that Greg Johnson is able to conceptualise a future in which Jews are not in Europe, is because he does not see them as part of the European ethno-nationalist advocacy group.
How then can Johnson be okay with Liddell, given that from Johnson's perspective, Colin Liddell would be doing ethno-nationalism precisely wrong? This looks like a clear contradiction.
In fact, Johnson went so far as to ban the commenter UH from being able to post at Counter-Currents, when UH made arguments that were quite similar to those made by Colin Liddell.
Those arguments that were made by the commenter UH, were rebutted by the commenters Verlis and Theodore, here, here, and here.
The need for consistency
The Alternative-Right has a big tent. Their big tent is completely incoherent, because it contains a whole array of people who don't agree with each other on core issues and whose outlooks are totally irreconcilable with each other.
Majorityrights has the correct platform for the advocacy of European peoples, and their regional autonomy. It formulated this platform by firstly considering the diverse opinions of ethno-nationalists. Secondly, after a process of argumentation an authentic theory emerged, which is known as left-nationalism or national-syndicalism. Step three is to equip European peoples with these ideas which are necessary to facilitate a transition toward true ethnostates and to enter into sustainable alliances within regional frameworks.
Having an actual platform and consistently communicating that platform, is more important than trying to create the largest possible tent. The events of the past week only throw the truth of that observation into stark relief.
Kumiko Oumae works in the defence and security sector in the UK. Her opinions here are entirely her own.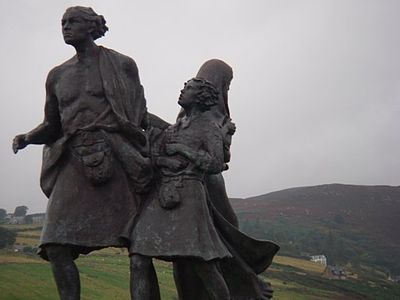 Gaels were expropriated from the land between 1800 and 1830.
What is going on?
Much has been said in recent weeks about a man named Peter Sutherland. Sutherland is the United Nations Special Representative on migration, and he is an international businessman and former Attorney General of Ireland who has served in a variety of business and political roles. He was appointed to the European Commission in 1985 and had responsibility for competition policy. He was the Chairman of AIB (Allied Irish Banks) from 1989 until 1993. He was non-executive Chairman of Goldman Sachs International until June 2015. In 2010, he was appointed co-chair of an Experts Group, to report on the priority actions to be taken to stave off protectionism and to boost global trade.
Sutherland is also keenly pro-European, which doesn't sound like a bad thing until you realise what he means by that. A person would think that it's pretty simple, after all, when talking about the 'European Union', the word 'European' is literally in the name. But no, Sutherland is pro-European, or 'a Europhile', in the sense that he supports the institutions of the European Union, but he does not support the ethnic genetic interests of those who live under those institutions.
Sutherland is a person who believes that the Arab Spring should have been considered as a chance to begin 'weaving together' Europe with North Africa and the Middle East, population-wise. What he of course means in practice is not—not ever—a colonisation of North Africa and the Middle East by Europeans, but rather, an invitation for literally unlimited migration from North Africa and the Middle East into the European Union to displace Europeans.
Objectively speaking, that is the expropriation of European peoples from their own lands, it is a displacement. Sutherland however entreats Europeans to think of it from a humanitarian and empathetic point of view. For example, it was Peter Sutherland who described the makeshift refugee camps in Calais, as 'an indictment on society', and asked the British and French governments to do more to assist the Middle Eastern and North African migrants.
Previously, profiteering
For the Sutherland family name, there is a long history of humanitarian and empathetic points of view being expressed by its members, when behind the hand-wringing and the appeals to a universal morality, behind the cloak of respectability and quasi-aristocratic pretensions, lurks the dagger of the most vicious blood-treason and abject profiteering which can only be expected from business-people of their calibre—a tendency which is by no means diminished but rather is reinforced by their Christian identity.
It was in January 1853, that the Stafford House Assembly of Ladies issued its call to their counterparts in North America, to ask them to consider the plight of black people in the Southern states of the United States, who had been enslaved for so long and were, in their view, in need of sympathy. They were consciousness-raising, making a call to action, and so on. That was a declaration that took place when Stafford House was under the presidency of the Duchess of Sutherland, who—much as it was in fashion then as it is in fashion now—was giving an object lesson on how easy it always is for liberals to show concern for people thousands of miles away, while ignoring the suffering of their own people close by—particularly when that suffering is caused by their own 'humanitarian' hand.
The whole history of the primitive accumulation that has led to the appearance of the wealth and prestige of the name Sutherland, and of other names of that type from Scotland and Ireland, is really in fact a history of the expropriation of the Gael people from their own lands, and their destruction at the hands of blood-traitors.
A quick sketch of history will be needed in order for things to become clear. In the 1100s, when the Danelaw was encroaching onto Scotland, the resistance came from the 'Great Man of Sutherland', a progenitor whose clan had defended him from all enemies, foreign and domestic, Scottish or Danish. After the Glorious Revolution of 1688 which installed the Dutch stadtholder William III of Orange-Nassau as King, due to the economic changes and the shift in political attitudes at the time, the internecine fighting among Gaels become less frequent, and at the same time, the propensity for Anglo-Dutch wars to erupt was reduced to zero. These things may not be the only factors, but they may comprise part of the reasons for why London was able to take the time to better integrate the Gael clans into the British military establishment, to incentivise stability by inducing these ostensibly different forms of social organisation to mutually support each other in Scotland.
The clan system of the Gaels was an array of social relations based around a progenitor and his or her progeny, which is to say, it is a relationship delimited by ties of blood and proximity. The district in which a clan operated was the land from which it gained its livelihood, much like how it was in what Marxists call 'the Asiatic mode of production', because it existed in a similar form in China, Japan, Korea, and various parts of South East Asia, in the pre-feudal era. It's also comparable to the systems in some parts of the Americas before the appearance of Columbus.
It was basically a pre-feudal system of relations.
At the head of the clan was the progenitor's family, which had a leader. The whole of the clan was like a system of blood-related family circles under them, the system could not be said to be a system of private property, because all the land was held as common land, under the military command of the progenitor. The progenitor could increase or decrease the allotment of land to subordinates as necessary, perhaps on a whim, or perhaps to fit a particular need. Under the family of the progenitor, were soldiers that administered regions, and under them were subalterns who managed towns and hamlets, and under all of them were the peasants who co-operated with the system in exchange for the benefits of a common defence perimeter and which was cemented by ties of blood.
Without an explicit legal system that could describe or allocate private property, it would be impossible to arbitrate land ownership in any way at that time. However, tradition and rank would mean that someone would have the largest influence, and the family of the progenitor, the leader in particular, would be the person who would ultimately have the final say on what would or would not be happening. This may seem benign at first, but when brought into interaction with a system that does have a concept of private property and the concept of a salary or a wage, it can potentially produce a deadly transformation which can lead to the clan's destruction.
The destruction
As all services were gradually transformed into contract-based exchanges, the leader of the family of the progenitor began to increasingly take on the role of a landlord toward the soldiers, the soldiers in turn acting like farmers toward the peasants, and the peasants themselves becoming transformed into something like sharecroppers on the land that they used to call their own.
It would be in the early 1800s that the stab in the back was to come, and it came from one of the families of the progenitors in the form of the arbitrary and violent transformation of the clan's common property into the private property of the leader, who could then dispose of it and its contents in any way that he or she desired, backed by government-sponsored force, which then resulted in armed conflict almost like a civil war.
Karl Marx—yes, seriously—explains with great accuracy what happened after that:
Karl Marx, Das Kapital Volume One, 'Chapter Twenty-Seven: Expropriation of the Agricultural Population from the Land', 1867:

[...]

The advance made by the 18th century shows itself in this, that the law itself becomes now the instrument of the theft of the people's land, although the large farmers make use of their little independent methods as well. [15] The parliamentary form of the robbery is that of Acts for enclosures of Commons, in other words, decrees by which the landlords grant themselves the people's land as private property, decrees of expropriation of the people. Sir F. M. Eden refutes his own crafty special pleading, in which he tries to represent communal property as the private property of the great landlords who have taken the place of the feudal lords, when he, himself, demands a "general Act of Parliament for the enclosure of Commons" (admitting thereby that a parliamentary coup d'état is necessary for its transformation into private property), and moreover calls on the legislature for the indemnification for the expropriated poor. [16]

[...]

The stoical peace of mind with which the political economist regards the most shameless violation of the "sacred rights of property" and the grossest acts of violence to persons, as soon as they are necessary to lay the foundations of the capitalistic mode of production, is shown by Sir F. M. Eden, philanthropist and Tory to boot. The whole series of thefts, outrages, and popular misery, that accompanied the forcible expropriation of the people, from the last third of the 15th to the end of the 18th century, lead him merely to the comfortable conclusion: "The due proportion between arable land and pasture had to be established. During the whole of the 14th and the greater part of the 15th century, there was one acre of pasture to 2, 3, and even 4 of arable land. About the middle of the 16th century the proportion was changed of 2 acres of pasture to 2, later on, of 2 acres of pasture to one of arable, until at last the just proportion of 3 acres of pasture to one of arable land was attained."

In the 19th century, the very memory of the connexion between the agricultural labourer and the communal property had, of course, vanished. To say nothing of more recent times, have the agricultural population received a farthing of compensation for the 3,511,770 acres of common land which between 1801 and 1831 were stolen from them and by parliamentary devices presented to the landlords by the landlords?

[...]

The last process of wholesale expropriation of the agricultural population from the soil is, finally, the so-called clearing of estates, i.e., the sweeping men off them. All the English methods hitherto considered culminated in "clearing." As we saw in the picture of modern conditions given in a former chapter, where there are no more independent peasants to get rid of, the "clearing" of cottages begins; so that the agricultural labourers do not find on the soil cultivated by them even the spot necessary for their own housing. But what "clearing of estates" really and properly signifies, we learn only in the promised land of modern romance, the Highlands of Scotland. There the process is distinguished by its systematic character, by the magnitude of the scale on which it is carried out at one blow (in Ireland landlords have gone to the length of sweeping away several villages at once; in Scotland areas as large as German principalities are dealt with), finally by the peculiar form of property, under which the embezzled lands were held.

The Highland Celts were organised in clans, each of which was the owner of the land on which it was settled. The representative of the clan, its chief or "great man," was only the titular owner of this property, just as the Queen of England is the titular owner of all the national soil. When the English government succeeded in suppressing the internecine wars of these "great men," and their constant incursions into the Lowland plains, the chiefs of the clans by no means gave up their time-honored trade as robbers; they only changed its form. On their own authority they transformed their nominal right into a right of private property, and as this brought them into collision with their clansmen, resolved to drive them out by open force. "A king of England might as well claim to drive his subjects into the sea," says Professor Newman. [25] This revolution, which began in Scotland after the last rising of the followers of the Pretender, can be followed through its first phases in the writings of Sir James Steuart [26] and James Anderson. [27] In the 18th century the hunted-out Gaels were forbidden to emigrate from the country, with a view to driving them by force to Glasgow and other manufacturing towns. [28]

As an example of the method [29] obtaining in the 19th century, the "clearing" made by the Duchess of Sutherland will suffice here. This person, well instructed in economy, resolved, on entering upon her government, to effect a radical cure, and to turn the whole country, whose population had already been, by earlier processes of the like kind, reduced to 15,000, into a sheep-walk. From 1814 to 1820 these 15,000 inhabitants, about 3,000 families, were systematically hunted and rooted out. All their villages were destroyed and burnt, all their fields turned into pasturage. British soldiers enforced this eviction, and came to blows with the inhabitants. One old woman was burnt to death in the flames of the hut, which she refused to leave. Thus this fine lady appropriated 794,000 acres of land that had from time immemorial belonged to the clan. She assigned to the expelled inhabitants about 6,000 acres on the sea-shore — 2 acres per family. The 6,000 acres had until this time lain waste, and brought in no income to their owners. The Duchess, in the nobility of her heart, actually went so far as to let these at an average rent of 2s. 6d. per acre to the clansmen, who for centuries had shed their blood for her family.

The whole of the stolen clanland she divided into 29 great sheep farms, each inhabited by a single family, for the most part imported English farm-servants. In the year 1835 the 15,000 Gaels were already replaced by 131,000 sheep. The remnant of the aborigines flung on the sea-shore tried to live by catching fish. They became amphibious and lived, as an English author says, half on land and half on water, and withal only half on both. [30]

But the brave Gaels must expiate yet more bitterly their idolatry, romantic and of the mountains, for the "great men" of the clan. The smell of their fish rose to the noses of the great men. They scented some profit in it, and let the sea-shore to the great fishmongers of London. For the second time the Gaels were hunted out. [31]
There is nothing that I can add to that.
Nothing is new about what is happening now, compared to what was happening back then. Not only is the same kind of economic structure being used to carry out the destruction as was being used in the 1800s, but furthermore the very name of Sutherland has reappeared, it has reappeared as though to flaunt itself in the face of the people of the British Isles.
A new decision
Last time the great blood-traitors were able to take you down the path that they wanted—a whole ethnic group was effectively destroyed and scattered across the earth.
Now they come again, under the same names to re-invite you down the same path.
My question to all European peoples is this: Will you let them take you again?
Kumiko Oumae works in the defence and security sector in the UK. Her opinions here are entirely her own.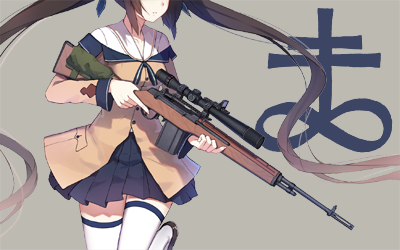 Les armes de Satan c'est la croix de Lorraine, et c'est la même artère et c'est la même veine.
An invitation to debate
If a person browses to the TradYouth website, they will be greeted with a gigantic link to 'the Orthodox Nationalist', which is a page which blatantly promotes Fr. Matthew Raphael Johnson.
Can the Traditionalist Youth Network explain why the blatantly Christian Fr. Johnson is a guiding influence for them?
And if a person reads through many of the articles being published by TradYouth and the Facebook timeline of its SoCal chapter, the influence of this individual and the body of tradition behind him is clear to see in their writing, because it flows through just about everything they write about.
On their 'chapters' page, they have the image of the 'Christ-chan nun' wearing a Christian cross, and the image carries the speech bubble, "Will you 'Deus Vult' for me?" That is a Christian battle cry from the Middle Ages. My response to their request is "Fuck No".
The image I've inset in this post, and the alternative kind of cross contained in it, can be considered as a thematic counterpoint to theirs.
Before I began to write this article, I did consider sending the people at TradYouth an email privately to ask them about their logic and their behaviour. But then I realised that there is nothing that I would ask them in private that can't also be asked in public, so I decided that they should be asked publicly for the sake of transparency.
There is also the fact that TradYouth and Majorityrights are not known for being particularly well-disposed toward each other in the first place, and that would have something to do with the fact that on one hand the TradYouth website is plastered with the symbols of Christian Orthodoxy and the sign of the Christian cross, whereas on the other hand here at Majorityrights we carry the logo of the Fleur de Lise which is the symbol of the Royal Secret whose meaning is the same as that of the Cross of Lorraine.
These are clearly not empty stylistic variations, but in fact represent a clear difference in philosophical and spiritual outlook which has manifested in design choices. TradYouth is pro-Christ. Majorityrights is explicitly anti-Christ and will remain so.
Why even ask for a debate, then?
The gulf of difference between our platforms should not be a reason for debates to be avoided. Nor should the fact that these are 'religious issues' be a reason to sideline them from discussion within an ethno-nationalist context. Many people in various ethno-nationalist groups have said that having frank and honest conversations about these things 'should be avoided' because they can be 'divisive'. But in life, contradictions cannot really be papered over, they must be dealt with and resolved, and so we should see these differences as an opportunity for conversation rather than a reason for refusing to talk to each other.
Can anyone at TradYouth explain why it is that they think aligning themselves to Russian Orthodox Christianity is helpful to the peoples of Europe at this juncture in history? I would like to hear their explanations or their rationalisations for why they have chosen to endorse Christianity. Doing this openly would enable people to evaluate the arguments and choose for themselves.
As many of our readers may be aware, I criticise Christianity frequently, there's a whole category for it.
However, there has been relatively little push-back. Christians and their supporters have been quiet. Almost too quiet. Conversation is needed so that ideas can be further explored.
I therefore would like to invite Matthew Heimbach or Matt Parrot to make contact with me, for the purpose of having an amicable interview and debate on the subject of religion.
Of course, I would make no pretence about my intentions, I would hope that I can convince them of the total and abject poverty of the Christian vision of humans and of the world, that Christianity lacks any kind of European core to it, and that it should be jettisoned as soon as possible. I would hope to have a debate in which all doors are barred in advance. The exits marked with excuses such as "it is tradition" and "people feel comfortable in churches" would be barred in advance.
I would also be happy to discuss the content of the book written by Corneliu Zelea Codreanu, 'For My Legionaries', with them. Codreanu and the Iron Guard were, despite the appearance of being Orthodox Christians, persons who seem to have managed to cloak pagan and anti-Christian ideas under what appeared at first glance to be a 'Christian' symbolism. This was certainly in the 1930s a very tactically astute way of going about their operations.
From reading the book, one can see that Codreanu in fact instructs his followers to openly defy the Abrahamic god for the sake of maintaining the integrity of the Romanian ethnic group and its sovereignty over its own civic space. Under the dogma of Christianity, this in fact would make them effectively non-Christian. In fact, it would not be unreasonable to say that Codreanu's dismissal of the striving for the heavenly afterlife, and Codreanu's veneration of a figure that they referred to as 'the Archangel Michael' who was responsible for such instructions, was in fact thematically akin to the figure of Lucifer as described by John Milton in 'Paradise Lost'.
Just as Lucifer in 'Paradise Lost' is depicted as asserting that it is better to rule on earth and rule in the underworld than to chase the ephemeral promise of some crumbs from the table in a supposed heaven, so too does Codreanu assert that it is better to defend the nation and be consigned to the coldness of the outer darkness, which is to say, 'hell', than it is to be a good Christian and let one's nation be thoroughly destroyed by liberals and Jews for the mere promise of 'heaven'.
I would challenge Matthew Heimbach and Matt Parrot to consider that, and evaluate the situation honestly.
Codreanu's actually-manifest religious views, his laudable dedication to his people was no different than that of the pre-Christian Brythonic pagan religions of the British Isles who believed that everyone goes to one place, the underworld, and that certain geographical sites allowed for close communication with the ancestors who went there, such as perhaps Stonehenge or Newgrange. That is also not very different from those found in Japanese Shintoism, where there is no heavenly reward, there is only the Dark World which stands behind this world. The boundary between this world and the world we can't see would be thinnest at certain locations such as in the forest at Yomotsu Hirasaka, and many other places around the globe.
With those kind of thoughts, choosing martyrdom when placed into battle is only logical, as there is nothing to lose.
Old framework, new framework
For a while now, pro-Christians have attempted to use Codreanu's legacy as an excuse to push their false promises of the afterlife and their false morality.
I posit that Codreanu's legacy should not be understood as an expression of Christianity, and that Codreanu's politics should instead be interpreted as a vibrant and noteworthy expression of paganism and Luciferianism, which rises against the tyranny of the Judeo-Christian god, and which rises against the flabby pacifistic ideas of Jesus of Nazareth.
People ought to fight against having all of humanity digested and turned into the shit of multi-racial 'brothers and sisters in Christ' in the melting-pot of the fleshy bowels of Christ.
In 1930, being tactful about that outlook and cloaking one's real anti-Christian views, was politically astute given what the social environment was like. In 2015, with Christianity on a steep decline among pretty much everyone in the west in the 18-29 age cohort, I can see no reason whatsoever for why anyone would still be bothering to be Christian, unless they actually believed in Christian nonsense. There is certainly no political gain that can be extracted from such a pretence.
The demographic which Christian culturalists are trying to appeal to, are mostly a demographic who don't even believe in Christianity in the first place. Christian culturalists are not only wasting everyone's time, but also spreading Christian values, values which are deeply harmful to ethno-nationalism. If Europeans are moving away from Christianity, no one ought to be inflicting it onto them again. A move away from Christianity is the correct choice.
For anyone who may be rolling their eyes and thinking that this invitation is excessively provocative and radical, you should not regard this as an example of 'Kumiko being edgy'. No, this idea of 'pro-Christian vs. anti-Christian' is a perspective which is thematically salient, because European society has had—broadly speaking—two modes of thought which have been placed in opposition to each other ever since the rise of Christianity.
The famous French poet Charles Pierre Péguy illustrates this in metaphor, which I will excerpt from:
Péguy oeuvres completes 06, page 291 (emphasis):

Les armes de Jésus c'est la croix de Lorraine,
Et le sang dans l'artère et le sang dans la veine,
Et la source de grâce et la claire fontaine;

The weapons of Jesus are the cross of Lorraine,
And the blood in the artery and the blood in the vein,
And the source of grace and the clear fountain;

Les armes de Satan c'est la croix de Lorraine,
Et c'est la même artère et c'est la même veine
Et c'est le même sang et la trouble fontaine;

The weapons of Satan are the cross of Lorraine,
And it's the same artery and it's the same vein
And it's the same blood and the troubled fountain;

Les armes de Jésus c'est l'esclave et la reine
Et toute compagnie avec son capitaine
Et le double destin et la détresse humaine;

The weapons of Jesus are the servant and the queen
And every company with her captain
And the double destiny and the human distress;

Les armes de Satan c'est l'esclave et la reine
Et toute compagnie avec son capitaine
Et le même destin et la même déveine;

The weapons of Satan are the servant and the queen
And every company with her captain
And the same destiny and the same misfortune;

Les armes de Jésus c'est la mort et la vie,
C'est la rugueuse route incessamment gravie,
C'est l'âme jusqu'au ciel insolemment ravie;

The weapons of Jesus are death and life,
It's the rugged road incessantly climbed,
It's the soul up till heaven insolently exploited;

Les armes de Satan c'est la vie et la mort,
Le désir et la femme et les dés et le sort
Et le droit du plus dur et le droit du plus fort.

The weapons of Satan are life and death,
Desire, woman, dice and chance
And the right of the toughest and the right of the strongest.
The two divergent paths spring 'from the same vein', because it is a choice, a perpetually-existing conjuncture which is placed before people as to what they will fight for, and how they will live their life. Look at it socially.
All of a people's original and beautiful traditions, along with its natural self-preserving behaviour, have been labelled as both 'pagan'—a word which literally means 'non-Christian'—and labelled as 'satanic'—a word which literally means 'adversarial [toward Jehovah]'. We live in a world where that dichotomy has been created due of the advent of Christianity.
If someone were to ask me whether I stand with Lucifer—who Christianity, Islam and Judaism would call 'Satan'—the answer I would give to that question is of course 'Yes, I stand with Lucifer, I stand with Satan'.
That would in fact be a logical statement, because whosoever takes up arms against Judaism, against Christendom and against Islam, is ipso facto 'antisemitic', 'islamophobic', 'pro-pagan' and 'satanic'.
There's nothing wrong with being 'antisemitic', 'islamophobic', 'pro-pagan' and 'satanic'. There is no reason to bat an eyelid at such labelling.
Kumiko Oumae works in the defence and security sector in the UK. Her opinions here are entirely her own.
GW, Daniel, and Kumiko talk to Bill Bailie, editor of European Outlook, about the European Union, nationalism in post-war Britain, globalism, and change. 1hr 17 min; 70MB.
GW, Daniel, and Kumiko converse with Bill Baillie, editor of European Outlook, an ardent pro-European and long-time presence on the nationalist scene.
Subject matter includes the post-war nationalist scene in Britain, the European Union, globalism and elitism, and change.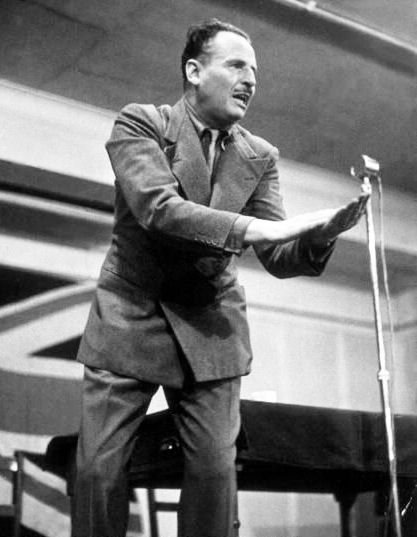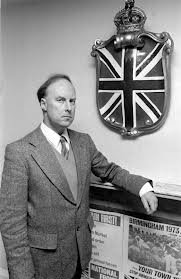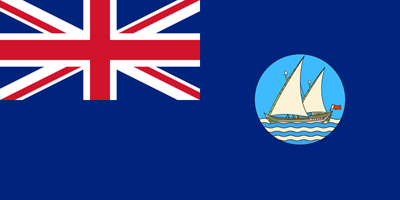 There was a trading
dhow
on this flag for a good reason.
Summary
Christians and liberals neither understand the threat environment nor do they have the inner motive energies that can be harnessed for the war against Islamism. A new type of European consciousness that completely rejects and opposes the semitic god, will have to manifest if Europeans are going to be able to continue to contribute meaningfully to the defence of global trade routes on which they and their partners depend in order that their societies can flourish, and for the defence of the European peoples in their homelands. Wealth is not an end in itself, wealth is a means to an end, in the same sense that a person driving a car needs to fill up at the service station before attempting their journey.
"Pure philanthropy is very well in its way, but philanthropy plus five percent is a good deal better."
— Cecil John Rhodes.
That sounds about right to me.
Once upon a Time in Eurasia
It is said among traders and among contractors that we won't laugh unless we're profiting, and that we won't cry until we're completely bankrupt. It's a good saying. Of course, this is only a rationalisation of a feeling that is completely natural in every way, one which in earlier times in human history would not have needed to be enunciated by anyone. These kinds of sentiments are taking people back to the past, even though they are very modern-sounding expressions. If you think about it you'll realise that this is a motivational logic that applies in almost every honest expression of the relations of production.
There are some modern phrases that lack the appropriate level of nuance, though. For example, when speaking of time scales growing longer or shorter, people will say that time is money. Money of course being an indication of a promise to do productive work.
In agrarian times long past, the phrase 'time is money', would have had a slightly different meaning. Rather than speaking of how fast a task is completed, it instead would have been a reference to the appropriateness of the timing of the actions. It wasn't about 'punctuality'. It was about instinctively knowing when to act, being able to skip some of the rationalisation process through an intuition that is hardwired into one's alleles. The people sensed when it would be most appropriate to take an action, and they did it. If it required leadership, then the leader sensed when to harness the motive energies of the people and then did so. The sense of 'time' was entirely different from the sense of 'time' that presently exists. Time was seen as a cycle that spiralled upwards on each of its turns. When a person would participate in seasonal festivals, re-enacting the same stages over and over as the wheel of the seasons turned, re-enacting the deeds of the past, that person would no longer be in 'profane time', but would instead be immediately and—literally—magically taken back to the 'sacred time', the foundational and primordial story around which that society ontologically is founded.
And then came the Abrahamic monotheists to disrupt everything. They set human beings against their own senses and against their own intuition by emphasising a false distinction between mind and body. They created a separation between the people and the land that they evolved on. They were not the only ones to attempt this, but particularly in Europe and the Near East, it is impossible to talk about this issue without actually pointing out that Abrahamic religion is a central factor to the process of the alienation of people from themselves and their dispossession from their own land.
The Christian church twisted the minds of the European peoples, turning the mechanisms of their own survival instincts against themselves. Islam also did the same from without, it attacked people for the sake of accomplishing the same purposes, and these are essentially the same phenomenon, all branching from Judaism. All the expressions of Middle Eastern monotheism spring up in the physical world from the after-effects of a desertification event that occurred in the Middle East and North Africa about 4000 years ago, an event which a priestly class seized upon so as to cement their control. Those population groups then tried by every means possible, to impose their warped social institutions and practices onto the neighbouring populations.
Europeans struggled, for centuries, to succeed at living fulfilling lives not because of Christianity, but rather, despite Christianity. But at long last, the European continent has begun to shed the vestiges of Christianity. Since about the early 1970s, Christianity has been on a steady decline in Europe, less and less people are finding it to be convincing than ever. And for a moment, perhaps it appeared that this would be the end of the story. But it is not the end. It could not be allowed to end so easily, it seems. Instead, what has happened is that Islam has inflicted itself onto the continent as yet another wave of semitic religious assault. It is as though there is a malicious force out there which does not want you to be free, it's as if there is something out there which wants to enslave you all.
That is only intended to be a very loose description of what has been happening, consider it like a loose narrative which will be expanded on at a different time. It should however be enough—for now—to give a general idea of what viewpoint I'm taking here.
Shaking the Kaleidoscope
Being able to conceive of this as a fight that has been going on for thousands of years is something that is crucial to being able to understand the most recent assault wave that is taking place.
The European Union is presently in a situation where the breakdown of law and order in Libya and the failure to re-establish the rule of law in that territory has led to a 70% increase in the number of Islamic fundamentalist groups operating in that area. Furthermore, the inability of the European Union to impose border controls from the Libyan side of the border, and the complete disintegration of the system of border controls that Libya used to use to stem the flow of migrants from East and Central Africa across trafficking routes into Southern Europe, has led to a massive increase in migration heading toward the European Union. At the same time, various governments have enacted laws that act as financial incentives for economic migrants to try to risk their lives to enter the European Union illegally, and has in turn facilitated the expansion of already-existing trafficking networks who are able to make exorbitant profits from the trade in human beings. This has in turn enabled the traffickers to expand their operations and become more sophisticated.
Migrants are also flowing from Syria and Iraq, along multiple routes that lead into Europe. Some of those people are fleeing persecution at the hands of ISIL because the leaders of the North Atlantic have not yet shown the political courage to commit themselves to ground war in Mesopotamia to undo the damage that has been done by the rise of ISIL.
At the centre of all of this, is now ISIL, which intends to graduate into being able to carry out strikes inside Europe by sending its operatives to form terrorist cells, which would be included among the economic migrants and asylum seekers, and who would be able to acquire their weapons through weapons smuggling networks which have existed in Central Asia and the Balkans since at least the late 1980s and are still intact.
As is clearly obvious, the threat involved for Europe is extremely severe. This is warfare against a foreign enemy that fights in new and inventive ways to harm the interests of peoples of around the world by attacking targets both foreign and domestic. As the line between foreign and domestic targets is blurred—after all, what is the functional difference between a trading house being attacked domestically, and a shipping port or an oil services office being attacked overseas—so too the line between foreign policy and domestic policy is blurred as a result of this, and as a consequence the line between policing and warfare becomes very thin. And furthermore, in a highly integrated set of national economies, intelligence collected by one country might be more useful to a partner country than it is to the country that actually collected it, meaning that policing and intelligence have increasingly become just as supranational as warfare has become under the NATO framework.
Unfortunately, the domestic appearance of the conflict has led to many misunderstandings about what the fundamental nature of this conflict really is. Many people who are skeptical of the severity of the threat, like to argue that terrorism is 'a tactic and not an enemy', and that somehow this means that all of these could be handled as a police matter within individual member states of the European Union. They do this because they took the term 'War on Terror' literally, rather than as a piece of political rhetoric, and didn't remember that what it actually is called is 'Overseas Contingency Operations'. We are not actually 'fighting terror' in the sense that it is commonly understood. We're protecting lines of supply and hard assets from interference by hostile Islamic state or Islamic non-state actors which happen to frequently employ terrorism as a tactic. The 'War on Terror' is an umbrella, it's a toolbox which is tailored for dealing with the challenges of the post-Cold War environment and for tying off loose ends that were left untied. It's a toolbox full of tools that can be used to manage disorder and keep it at bay.
We are not at war with every single group in the world that happens to use terrorism as a tactic. We're at war with those which threaten the interests of the North Atlantic and those of its global defence and trade partners.
There are three things that make the war against Al-Qaeda and Al-Qaeda-inspired groups, as well as ISIL in particular, different from criminal investigations into organised crime or measures taken by police to tackle domestic social problems. Firstly, the Islamists are not seeking purely to accrue gains for a syndicate. They have explicitly geopolitical objectives, namely, that they would like the states of the North Atlantic and their partners to abandon all of their enterprises in the Middle East. Their purpose is not solely to make money for a narrow clique of individuals, but rather, to in fact stymie the development of productive forces by accruing the power to deny us access to natural resources or to otherwise interfere with shipping. Secondly, these people have shown that they are willing and able to create events that are both violent and spectacular, and cause massive property damage to hard assets to such an extent that it cannot be categorised as crime but in fact is plainly visible to all as an act of war. This is something that they themselves are willing to acknowledge and even boast of. Thirdly, the Islamists are a completely foreign ideology which finds its safe havens outside the North Atlantic, and is a culturally foreign threat in the sense that Islam is not European, and Islamists consider themselves to be at war against European society on the most fundamental level.
Still others have made criticisms talking about how it is 'un-European' to detain people for effectively indefinite periods in clandestine detention facilities, and even that having intelligence services being patched into the processing of asylum seekers, is 'un-European'. We've also seen recently that many politicians seem happy to hang up signs marked "All Refugees Welcome", as though anyone seeking to cross borders in the middle of a 14-year long war is supposed to be regarded as completely non-suspicious.
What is the usual rationale that is taken toward detention of wartime combatants? The obvious purpose of wartime detention, has historically been to prevent the detained individual from returning to the battlefield to take up arms against us again. Normally, detainees are released after the formal cessation of hostilities. Therefore, given that this is a war, those who were detained at some point over the past 14 years, should be able to be detained for the entire duration of the 'War on Terror', which is to say, so long as Overseas Contingency Operations are being carried out against Islamic groups. Since it is difficult to determine when that time might actually come, it makes sense to me that an enemy combatant picked up on the battlefield in the 'War on Terror' can indeed rationally be held for what is effectively 'indefinitely', but that would only be because the enemy refuses to surrender, not because anyone in the North Atlantic necessarily has any explicit desire to detain someone without trial 'forever'. The so-called 'indefinite detention' was just inherent to the logic of events which unfolded.
One of the most unfortunate things is how people have not processed or understood the idea that making all of these things illegal would also reduce flexibility and make the North Atlantic entirely too predictable in its behaviour. Having some ambiguity can actually be a good thing sometimes.
Failure to Understand the Threat Environment
Now we see liberals doing this:
Financial Times, 'Germany braced to receive 800,000 asylum seekers', 19 Aug 2015:
Berlin has said it expects to receive a record 800,000 asylum seekers this year, more than the entire EU combined in 2014, laying bare the scale of the biggest refugee crisis to face the continent since the second world war.

If the latest official projection released on Wednesday is borne out, it would be nearly twice as high as Germany's previous record for asylum claims, set during the collapse of Yugoslavia in 1992.

Interior minister Thomas de Maizière warned that the Schengen zone, which allows passport-free travel across much of mainland Europe, could not be maintained unless EU states agreed to share asylum seekers.

The 800,000 figure — which represents about 1 per cent of Germany's population and is a sharp increase on an earlier estimate of 450,000 — is one of the starkest signs yet of the extent of the migrant crisis facing Europe, as thousands of refugees fleeing war in Syria, Iraq and Afghanistan and poverty in Africa stream into the continent.

[...]
And:
SKY News, 'Germany: 'No Limit' To Refugees We'll Take In', 05 Sep 2015:
Chancellor Angela Merkel has said there is no legal limit to the number of asylum seekers Germany will take in, with at least 800,000 expected this year alone.

Mrs Merkel was speaking as thousands of exhausted refugees were bussed from Hungary into Austria, with most thought to be en route to Germany.

German police said at least 2,000 people had arrived at Munich railway station so far, with up to 7,000 expected by nightfall.

The German Chancellor told the Funke consortium of newspapers: "The right to political asylum has no limits on the number of asylum seekers."

[...]

Many are attracted by its economic prosperity, comparatively liberal asylum laws and generous benefits system.

Mrs Merkel has insisted Berlin can cope with the record-breaking influx without raising taxes, or risking its goal of a balanced budget.

She said Germany's strong economic position meant it was able to cope with such "unexpected tasks" as presented by Europe's worst migration crisis since the Second World War.

Nevertheless, a number of German cities have been struggling to process newly arrived asylum seekers and to meet the demand for additional housing.

Mrs Merkel's governing coalition is due to meet on Sunday to agree a series of measures to ease the crisis, including cutting red tape to allow the construction of new asylum shelters, speeding up asylum procedures and increasing funds for federal states and towns.

[...]
It's clear that liberals are not capable of selecting policy preferences that are suitable to the threat environment that Europe faces, nor are they able to understand that this is fourth generation warfare and that security needs to be everywhere because the fighting is asymmetrical and the force composition of the enemy includes 'civilians'. The enemy organises in Mesopotamia and seeks to control cells within Europe's borders, and they also seek to radicalise 2nd and 3rd generation Muslim immigrants inside Europe through the internet. In the present social media environment, it is extremely difficult to monitor, much less control, the sheer volume of material that is out there for them to interact with or consume.
There are three emergent phenomena among young jihadists in Europe that are becoming more prevalent since the start of the so-called 'Arab Spring'.
The first phenomenon is that there is an increase in training and sophistication. Jihadists have been able to organise explosives training for European Muslims, they've been able to gain combat experience in the wars in Syria and Libya and Iraq, and have absorbed some of the best practices for urban combat as a result of having operated in that kind of environment. Many of them would by now have more hours of experience fighting gun battles than the police in many states in the North Atlantic tend to have.
The second phenomenon is that there is shift to recruitment from the deprived areas of Europe which would usually be characterised by ghettoes and inner city gangs. For many of the recruits, their movement into the ranks of ISIL is just like graduating from one form of 'gang activity' to another, but of course only in the limited sense that they are already used to breaking the law and already have a disrespect for the societies that they are living in, and so can be quite amenable to carrying out violent acts toward police officers and civilians in European countries. The pre-Arab Spring pattern was one characterised by Islamists who had become radicalised. This recent phenomenon now adds to that criminals who have become Islamised and graduate into becoming enemy combatants. Their initial revolt against society would have been characterised as anti-social behaviour, but they have now become Islamised and seek to direct that behaviour toward a 'larger purpose'.
The third phenomenon is the broadening of prison gang recruitment outreach by Islamist groups. Given that many of the demographics that are emblematic of Islamic migration into Europe have a higher rate of criminal offending than the native population, it is only natural that prisons would become jihadist recruitment grounds. The narrative that they are being given is a combination of a guilt narrative and a victim narrative paired together. The recruiters would sympathise with the plight of the prisoner by telling them that they are members of a downtrodden group and that in order to survive they had been 'forced' to the margins of society to become criminals. At the same time, the recruiters would also impress on the prisoner that being a criminal is still 'a sin' because the Qu'ran and the Hadiths admonish Muslims to obey the law of the land that they are living in unless they happen to be engaged in jihad against that land. They are then offered 'redemption' on the condition that they would leverage the skillsets and contacts that they made in the criminal world to serve the 'larger purpose' of waging jihad.
With all of those things in mind, the fact that someone would want to massively increase migration into Europe from the very same zones in the south where all of this is based, is truly breathtaking to consider. Angela Merkel and the rest of the liberal political class in continental Europe seem to have no problems whatsoever with taking over 800,000 new people all at once over an extremely short period of time, and they probably don't intend to stop there.
See for example:
Spiegel Online, 'Top German Immigration Official on Influx of Syrian Refugees', 31 Aug 2015:
Around 800,000 refugees are expected to arrive in Germany this year, with the number of Syrians growing rapidly. Manfred Schmidt, Germany's top migration official, discusses how the country is coping with the massive influx.

[...]

SPIEGEL ONLINE: There are currently around 250,000 asylum applications that have not yet been processed in Germany—and hundreds of thousands more will soon be added to the stack. How do you intend to process them all?

Schmidt: New decision-making centers will be created in several cities and thousands of new employees will be hired this year. And in 2016, we will hire up to 1,000 more. The effect has already become noticeable. By July, we had processed more applications than during all of 2014. We assume that we will be able to make up to 200,000 more decisions during the next six months.

SPIEGEL ONLINE: How many refugees can Germany still take in?

Schmidt: When it comes to the absorption of people who are fleeing persecution and require protection, there can be no upper ceiling.
And:
Daily Mail, 'Pope calls on every European parish to host one migrant family each', 06 Sep 2015:
Pope Francis called on Sunday on every European parish and religious community to take in one migrant family each in a gesture of solidarity he said would start in the tiny Vatican state where he lives.

"I appeal to the parishes, the religious communities, the monasteries and sanctuaries of all Europe to ... take in one family of refugees," he said after his customary Sunday address in the Vatican.

[...]
Counter-terrorism is a very tricky thing. It's not really possible to always be able to find and break up terrorist cells just because you know that they are out there. Even being able to watch all of the signals all of the time, does not mean that the state can address all possible threats simultaneously. Being able to keep track of the relationships between people, and to decide who should be placed under total surveillance and when, is partly based on patterns, partly based on the experience of the case officers, partly based on luck, and the rest is fate. Think of this: To place someone under a wiretap requires a court order and that takes time to get. If you know who the attackers might be, you then have to prioritise who you'd want to place under 24/7 surveillance. Just to watch about five suspects, would require assigning several officers in several cars to that job. To make sure that everyone is properly alert and lively, a person might run these in four shifts over a 24 hour period. And then for all of those people, they would need support back in the operations centre to coordinate their actions, review intelligence and manage the wiretaps. And so you realise that you've actually got about a hundred people tasked to five suspects who you think might be planning an imminent attack.
Money is going out the door to finance that effort. And you've chosen to watch those particular people rather than dedicating those resources to any other cluster of people who might be the cell that you are looking for. Or perhaps even the cell you didn't know you were looking for until something began to look suspicious. Other intelligence collection requests are being postponed or missed while that is occurring. Now imagine how much more difficult that becomes in a scenario with mass migration from a place where ISIL is operating. The threat would be extremely severe, more severe than it ever has been. Yet liberal politicians are making this scenario play out before everyone's eyes.
Putting the Car into Gear
Europe is—whether it likes it or not—in the midst of military operations against an enemy that is determined to strike anywhere and at any time. Conduct of military operations must be guided by a set of established guidelines, referred to as doctrine. Often, doctrine is shaped significantly by factors other than the lessons learned during operations because the doctrine is also partly shaped by the political environment in which it manifested. Doctrine has increasingly been more a reflection of the influence of individuals with ideological biases and guilt complexes, budget constraints, and flagrant electioneering, rather than critical analysis, exercises, training, study or experience in the application of force.
I would say that at least four things need to be established and/or strengthened in order to begin addressing the problem:
An independent operations centre for counter-terrorism police and immigration officials, which should conduct operations outside of the constraints of the political class. This would dampen the impact of any further liberal-minded populist meddling.


Centralised control of the counter-terrorism police and immigration officials, along with the airforce and military ground forces. Immigration officials should be right inside the joint command structure. Not just in word, but in action.


A commitment to review the demands that are placed on European militaries and intelligence services, and ensure that the funding meets their needs. Now is not the time to be cutting defence spending.


'Letters of Marque' need to be given to PMCs, so that they can legally leverage the power of the private sector toward fighting against Islamists directly. This time around, PMCs should also be patched right into the decision-making processes so that everyone is reading from the same script. This probably should be numbered among one of the lessons that was learned seven years ago in Afghanistan and Iraq.
Regarding the refugees that are fleeing from Iraq and Syria in the face of ISIL aggression, it is obvious that having the whole of Mesopotamia fleeing into Europe to get away from ISIL is simply an international absurdity. If ISIL were to be defeated in Iraq and Syria within a reasonable time frame, that would do a lot to stem the flow of migrants into Europe, because that would be effectively tackling it from the demand side. There would be less of a demand for entry into Europe, if stable governance were restored in Mesopotamia.
Strategic bombing against ISIL, while useful, does not actually restore stable governance and thus does not give people the confidence to remain in their homes and stop migrating out. Also, the compromise measure of embedding special forces into Iraq is not sufficient either, because you cannot just throw special forces into a country without any of the support and services that usually would accompany doing such a thing. And if someone is going to do that, then they might as well just resign themselves to the fact that they will end up with combat brigades in there eventually. So why not just plan for putting combat brigades back into Iraq from the start?
The purpose in such a case, should not be to try to 'put Iraq back together again' in the way that it was arranged before ISIL arose. Iraq will never be the same again, but re-establishing some new kind of borders would probably help to stabilise the situation. Continuing to support the existence of Iraqi Kurdistan would also be helpful. Also meriting attention would be people like the Assyrians who would like to have their own homeland be recognised in the Nineveh plains. There are also energy interests involved, as Exxon-Mobil has been in negotiations with individuals in the area. Furthermore, should these groups be given faithful support by NATO countries, they would be very grateful. Additionally, the governments of those hypothetically independent states or autonomous provinces might be able to act as satraps that are far more reliable and amenable to European interests than the consistently duplicitous satrap called Israel ever will be.
There are a lot of interests and angles of approach that can be summed together for a support of more North Atlantic involvement in ground combat against ISIL, and it would be nice if European people could impress upon the politicians that it is okay for them to show some political courage and support such measures. And that if they do not support such measures, they should be questioned as to why they refuse to support tough action against ISIL.
There has also been a dearth of enthusiasm for intervention among European ethno-nationalists, when in fact intervention is quite clearly something that European ethno-nationalists ought to be championing. It's not enough to just be against mass migration, to be completely parsimonious and coherent, you have to support the measures necessary to disintegrate and destroy the problem at its source.
Motive Energy
All of what I've said above would be completely useless if a person doesn't have the historical understanding and most importantly the motive energy to carry through the war to its objective. After all, it's one thing to show a person their material interests, and to exhort them to support war, but it's another thing entirely to have a person who has that will to fight and act on those interests. After all, a person could always say "I'll accept a loss here and withdraw, it's not worth it to me".
Christians lack the motive energy for this war, and these examples are typical of that lack of motive energy:
Reuters, 'Pope criticizes nations that close doors to migrants', 17 Jun 2015:
Pope Francis on Wednesday called for respect for migrants and suggested that "people and institutions" who close doors to them should seek forgiveness from God.

The pope's appeal, made at the end of his weekly general audience, came amid growing debate in Europe on how to deal with an immigrant crisis that has included clashes at the French-Italian borer between police and migrants.

"I invite you all to ask forgiveness for the persons and the institutions who close the door to these people who are seeking a family, who are seeking to be protected," he said in unscripted remarks delivered in a somber voice.

France and Austria have stepped up border controls on migrants coming from Italy, turning back hundreds and leaving growing numbers camped out in train stations in Rome and Milan.

[...]
And:
Reuters, 'Pope says weapons manufacturers can't call themselves Christian', 21 Jun 2015:
[...]

Francis issued his toughest condemnation to date of the weapons industry at a rally of thousands of young people at the end of the first day of his trip to the Italian city of Turin.

"If you trust only men you have lost," he told the young people in a long, rambling talk about war, trust and politics after putting aside his prepared address.

"It makes me think of ... people, managers, businessmen who call themselves Christian and they manufacture weapons. That leads to a bit of distrust, doesn't it?" he said to applause.

He also criticized those who invest in weapons industries, saying "duplicity is the currency of today ... they say one thing and do another."

Francis also built on comments he has made in the past about events during the first and second world wars.

He spoke of the "tragedy of the Shoah," using the Hebrew term for the Holocaust.

[...]
That weak and pathetic behaviour from Christians should not be surprising. Christianity is less motivated to fight, because for them, the disagreement with Islam is not fundamental. They don't fundamentally disagree with the premise of Islam because for them it merely is an argument about the specifics of the tyrannical Abrahamic god's requirements. Christians are never going to have any lasting and enduring will to fight against Islam, because they are actually servants of the same god in the first place.
They complain of how 'destructive' the war is and how they 'distrust' people who sell weapons, but the whole world is constantly changing. Creation and destruction are both forms of change. Destruction is behind us and in front of us, so why shouldn't we welcome death in the same way that we welcome life? The war against Islamism is not just killing without a goal, it is killing that has a goal of preserving those lives that we value.
The development of productive forces—which requires that energy supplies be maintained and goods to flow unimpeded by adversaries—leads to societies in which more people are able to ascend Maslow's hierarchy. When people move up the hierarchy they have more time and inclination to examine the life that they are living critically, to plan for the future, and to engage in more in-depth personal development. We're in a pivotal era in human history right now, where, since 2001, the forces of retrogression have found themselves locked in combat against the forces of progress, and it is a fight that will have lasting global implications for human evolution.
If some Arabs want to be regressive and stand in the way of human development, and if some Arabs want to act as a spearhead to break down ethnic genetic communities so that these blocks of political experience—political experience of the ages being one of the great intellectual treasures of nation-states—are eroded and destroyed, then it is absolutely right that people should kill any Arabs who behave in that way. Any group that feels that its destiny is to stand with ISIL, should be targeted, hunted down, and killed in the spacial battlefield. That would be progress.
Fundamentally, one of the most important things that people must be encouraged to do is reject the god of the monotheists. Its fraudulent claims that it 'created everything', must be rejected. The opinion that it is 'a belief worthy of respect and toleration' also must be rejected. Once you can make those in Europe who are trapped in delusion aware that the god of the monotheists is a liar and a fraud, and that nature is not something that could have been consciously made by anyone, then you will be laying the groundwork through which people can support war coherently.
Why is that so important? The reason is this: If people can be brought to understand the war in the realm of ideas, to understand that we are actually fighting against the power of the monotheistic god, to understand that this should be done deliberately and consciously, it has a real effect. It can cause transformations in people's thinking that would lead to the complete inversion and thus destruction of Judeo-Christian society and morals, a destruction which needs to happen, along with the destruction of Islamic society and its prestige at the same time.
Those who were 'losers' in the past 2000 years will be 'winners' in the new and inverted world that is to come. Human beings will cast off the chains that are interwoven with dead flowers so that they can seek the true flower, because they'd be casting off the conditions and the ideas which had made the monotheistic lying possible in the first place, through participating in actions—as a society—that are understood to be antagonistic against the semitic god.
People should also be encouraged to show the viability and vitality of a new Europe, through their support for parallel civic organisations that strengthen national bonds of blood and proximity. These social organisations would be like a great constellation of stars shining like a thousand points of light over the continent, engaged in world service. By doing so, it would show that it is possible to run Europe without Christianity, without Islam, and without Judaism.
Through that kind of approach, we would be fighting the war domestically, fighting the war overseas, and also fighting the war in the world we cannot see. If we are successful at creating that environment—and we will be—I think there will be a definite chance for a new Europe to emerge.
Kumiko Oumae works in the defence and security sector in the UK. Her opinions here are entirely her own.

Not German.
There is a common myth that English people are a mixture between Celts and Germans, and that they are mostly German. This myth is pervasive and opens the door to many misunderstandings. As a service to the Majorityrights' readership, I will present just a small teaser quote from Stephen Oppenheimer's 2006 article on this subject which exists at Prospect Magazine.
Here:
Prospect, 'Myths of British ancestry', Stephen Oppenheimer, Oct 2006, wrote (emphasis):
The fact that the British and the Irish both live on islands gives them a misleading sense of security about their unique historical identities. But do we really know who we are, where we come from and what defines the nature of our genetic and cultural heritage? Who are and were the Scots, the Welsh, the Irish and the English? And did the English really crush a glorious Celtic heritage?

Everyone has heard of Celts, Anglo-Saxons and Vikings. And most of us are familiar with the idea that the English are descended from Anglo-Saxons, who invaded eastern England after the Romans left, while most of the people in the rest of the British Isles derive from indigenous Celtic ancestors with a sprinkling of Viking blood around the fringes.

Yet there is no agreement among historians or archaeologists on the meaning of the words "Celtic" or "Anglo-Saxon." What is more, new evidence from genetic analysis (see note below) indicates that the Anglo-Saxons and Celts, to the extent that they can be defined genetically, were both small immigrant minorities. Neither group had much more impact on the British Isles gene pool than the Vikings, the Normans or, indeed, immigrants of the past 50 years.

The genetic evidence shows that three quarters of our ancestors came to this corner of Europe as hunter-gatherers, between 15,000 and 7,500 years ago, after the melting of the ice caps but before the land broke away from the mainland and divided into islands. Our subsequent separation from Europe has preserved a genetic time capsule of southwestern Europe during the ice age, which we share most closely with the former ice-age refuge in the Basque country. The first settlers were unlikely to have spoken a Celtic language but possibly a tongue related to the unique Basque language.

Another wave of immigration arrived during the Neolithic period, when farming developed about 6,500 years ago. But the English still derive most of their current gene pool from the same early Basque source as the Irish, Welsh and Scots. These figures are at odds with the modern perceptions of Celtic and Anglo-Saxon ethnicity based on more recent invasions. There were many later invasions, as well as less violent immigrations, and each left a genetic signal, but no individual event contributed much more than 5 per cent to our modern genetic mix.

[...]
You can click the link in the quote and read the full article. These facts should be of great assistance to British readers—particularly the English—because it will allow them to demonstrate that they exist as a native people to the British Isles, and are distinct from continental Europeans such as the Germans who they are most often associated with.
Given that they are native people, and not a proposition nation, their claim to their land is beyond contention.
Kumiko Oumae works in the defence and security sector in the UK. Her opinions here are entirely her own.
On the Radio page now: British journalist Colin Liddell, one of the two editors of Alternative Right, and occasional contributor to Counter-Currents and Occidental Observer, mulls over a range of subjects with GW and Daniel, including Dylann Roof, "black" Rachel Dolazel, Jenner-bending, the interminable, insoluble Greek euro crisis, UKIP and the British political scene, the homosexualisation of marriage, and Jewish influence in globalism.




As mentioned in podcast, clip of Brzezinski discussing his goal for a NWO
https://www.youtube.com/watch?v=q9YTp6jRVt4