Majorityrights Central > Category: Feminism
I thought the most interesting comment in and around Greg Johnson's article, Roosh Really is a Rape Advocate (& a Rapist, if He's Telling the Truth), was Greg's own, in regard to the woman in Iceland who Roosh claimed to have sex with despite the fact that she was so drunk as to be incapacitated from consenting or not. Greg said that if she agreed to have sex with him the next morning that not only did that not mean she had not been raped the night before, but that consent afterward made it only worse for the fact that it could promote the idea that such behavior would have happy endings (with enough repetitions, it would not have happy endings in the long run).
I would like to add that I can well imagine that in a circumstance like that, a woman can agree to have sex with him the next morning and again in an attempt to reinterpret the relationship and her own agentive part in her mind, because it would be too painful to believe that she was violated in a profound way and had no agency. Thus, she might try to go with the idea of superimposing a relational level and her agency retroactively to reframe what was an instance of non-consent if not rape in that episode - re-framed under "a dating relationship with a 'bad boy' whose wild side I should be able to handle, being an independent woman and all."
Long story short: she could have been raped even though she consented afterward - and a woman might act that way because she is insufficiently conscious of her interests and/or perhaps cannot handle the idea of the best and most important gift that she had to offer having been taken by the person treating her the worst - a con-man rapist who cared nothing for her as a person or on a relational level.
Speaking of which, that is what makes Roosh so disgusting. This sand nigger said it was his objective and continues to be his objective to have sex with as many beautiful woman as possible - and that he has been teaching men to do that as well. His response to antagonists in the media is that he will accumulate as many more women as he can.
I'm going to harness all this coverage that you are giving me and convert it to money and women
This was my first occasion to hear and see Roosh V. speak. I must say that I am negatively impressed - his attitude, his mannerisms, his way of speaking - bopping, swaying and grooving - his motives and his way of arguing are either entire affectations of black people or his middle eastern background is more niggerish than I had realized.
One thing is certain, he does not think and act like a European man and nobody should respect him as a model as such. He is a sand-wigger. It is no wonder that he is trying to teach White men how to act like niggers and Muslims - and to have as much respect for White women as a nigger or Muslim would. Nor is it a wonder that he would now try to take cover under a position of Abrahamic religion - that he is promoting a traditional Muslim model of gender arrangements for all.
Neither he, nor the males he teaches, are cultivating a way to pursue relationships with women that they care about, confirming and reconstructing views and European ways that are important, in fact vital to them. No, just the technique to pander to the universally lowest common denominator of their basest instincts and reconstructing that, while going through their cautionary barriers, including White national barriers, and discarding them.
Who does he think he to target White women - in as many numbers as possible - with his Negroid/Muslim mentality? And who got the idea that it was Ok for him to target White women and others and pursue alpha nigger behavior? Would this sand nigger talk and have people act this way to his sister, Iranian and Armenian women?
She typed in, "How many girls have you been with in Poland?"

"10,000."

"No, really."

"A couple."

"Do you always bring home girls like this?"

"Never on Tuesdays. "

"Do you want to see me again?"

"Of course. You're pretty, you're sexy, you're fun. I see no reason why I wouldn't want to see you again." I kissed her.

Her tiny size really hit me when she took off her heels. I asked her how much she weighed. Thirty-five kilograms (77 pounds). Besides her surprisingly round ass, she had the body of a gymnast who hadn't quite made it past puberty.

We moved to my bed. I got her down to her bra and panties, but she kept saying, "No, no." I was so turned on by her beauty and petite figure that I told myself she's not walking out my door without getting fucked. At that moment I accepted the idea of getting locked up in a Polish prison to make it happen.

She tried to go down on me but her mouth was too small.

Then I grabbed her and made her sit directly on my face. I ate her pussy, the first time I had done so in a couple of years. I enjoyed it.

I put on a condom, lubed up, and finally got her consent to put it in. The best way to visualize our lovemaking is an elephant mounting a kitten. My dick was half the thickness of her neck. I put her on her stomach and went deep, pounding her pussy like a pedophile.
"At that moment I accepted the idea of getting locked up in a Polish prison to make it happen."
It would be nice if that happened - I could picture Roosh being held down and fucked by a few giant Polish queers in jail:
"It took four hours and at least thirty attempts to push into his ass: 'no, Roosh cried, no!' until the large, very large penis was finally allowed to enter and stretch Roosh's asshole to his great pain. Ooh the giant faggot sighed upon the most satisfying ejaculation into Roosh's asshole, you are the finest little bitch! I just know you'll come back to give me some skull in the morning -
- I think your mouth IS big enough!."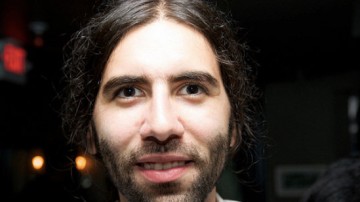 Better still, stay the fuck out of Poland and all of Europe, sand-nigger.
Only a wigger could admire this guy and find him appealing. He has no place anywhere near WN. Quite the opposite.

Roosh is teaching and promoting R selection strategies among Europeans who are evolved for K selection strategies.
​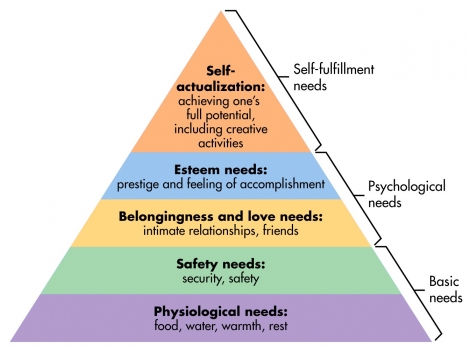 For many years I have argued that Maslow's hierarchy establishes an excellent point of departure - a paradigm to transform into a new paradigm on our behalf as Whites - as it does represent the apex of the American dream of individual self actualization, it also provides instantiation to look at the problems that can, and quite evidently do, ensue from its rule structure. Hence, a critique of it permits its highly relevant occasion to retool and socialize it to our concern as Whites. To do that we might look back to its classical origins in Aristotle, to its popularization in the feminism and the human potential movements of the 60s, to how we might transform and cast the path of needs and motives in optimal terms for both the individual and group interests of Whites.
However, the right-wing hasn't yet gotten the significance of my argument. Where they do see merit, they want to put it in their own Cartesian terms. They miss a crucial hermeneutic point in history, that Friedan's second wave of feminism had women acting through and in accordance of this paradigm - highlighting the vulgarity of its social disregard, self righteously pursuing "self actualization" while ignoring the "privilege" that men alone had of being required at the same time to go to Vietnam to die. But rather than seeing the valid gender aspect of the hippie protest of the draft as a male thing (a quest for midtdasein for males), the right-wing in their desperate, reactionary way, go along with the Jewish story that it was all about "free love", "civil rights for blacks", and "universal peace" or they cater to the right-wing story that hippies sought nothing that a real man should pursue - they were part and parcel of the downfall of Whites - our men, by reactionary contrast, have to learn how to be real men: and now the right-wing will be..
Defining real White men for you… with a lisp..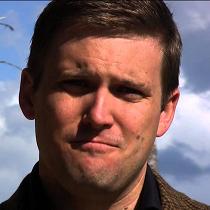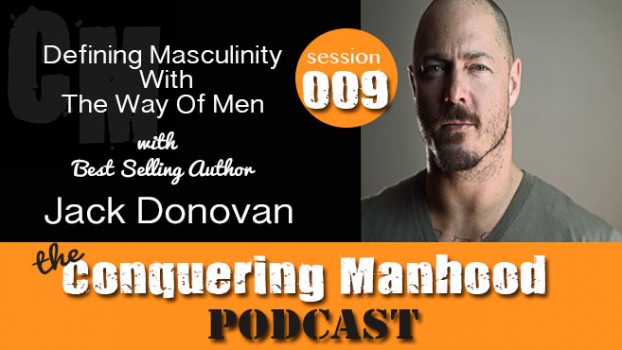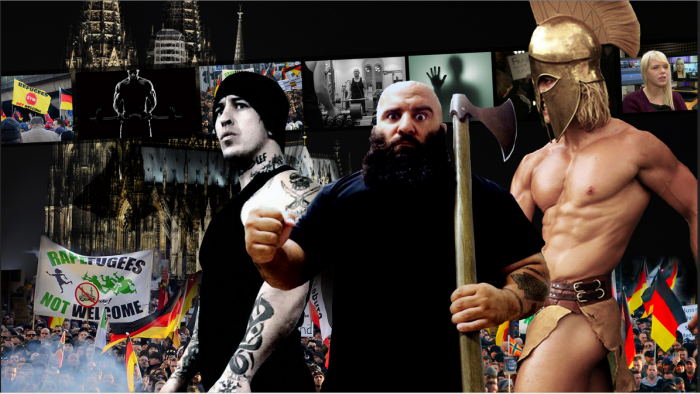 Puerto Ricans in attendance to karate movies and White boys imitating gay pride parades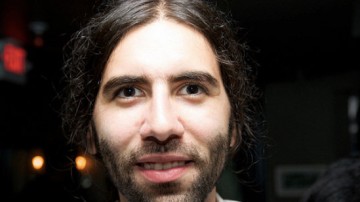 A return of what? A morning and evening call to prayer, perhaps.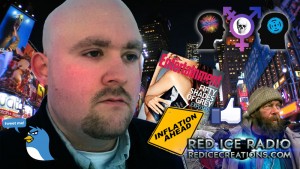 Sex tourism in South East Asia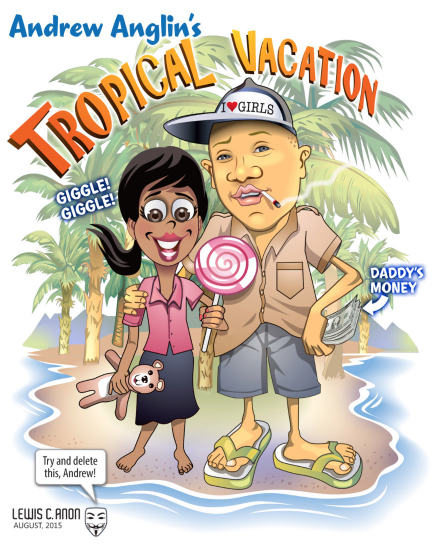 Ignore and talk past the White Left as defined at MR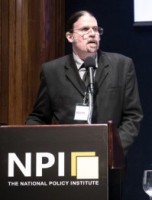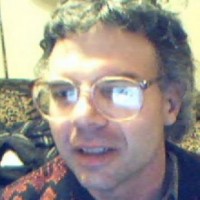 Pretend there's this "new thing" called "alt-left" and its anything but a foil for the Regnery circus' Alt-right.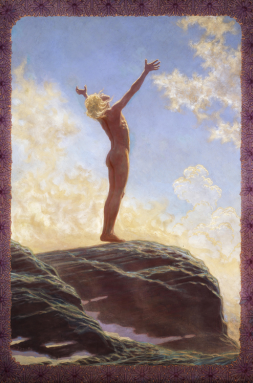 "Introducing the 'Alt left"
Ignore our many discussions as to the drawbacks of black hyper-masculinity in comparison to terms of optimal White/European masculinity - which need to be confirmed and which only MR has confirmed…
Instead toss the idea with a gay friend..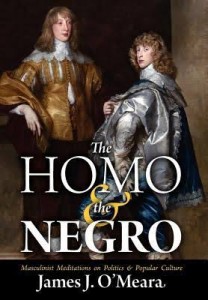 Who casts black hyper-masculinity in contrast to homosexuality.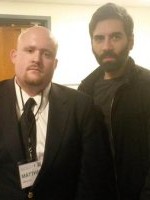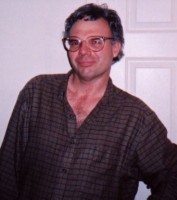 Even though you have no special concern for Whites and consider mixing with blacks to be no big deal..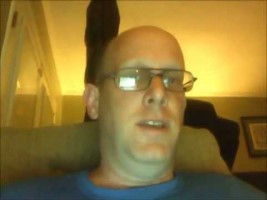 Even though you have no special concern for Whites, latch onto the alt-right big tent to compensate for your floundering market and source of ideas - such as the idea of re-tooling, transforming, viz., socializing, optimizing and normalizing Maslow's hierarchy in White/European interests (which can be safely ignored as having been discussed at MR for years).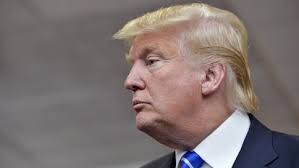 Be a crass businessman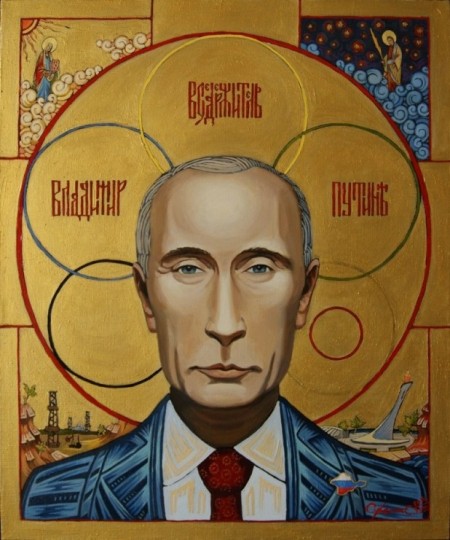 Kiss the ass [Welcome back!] of Jews and their proxies; and on their behalf..
Appropriate Asian lands and resources, allow Jews and neo-liberals to parasitically trade on that..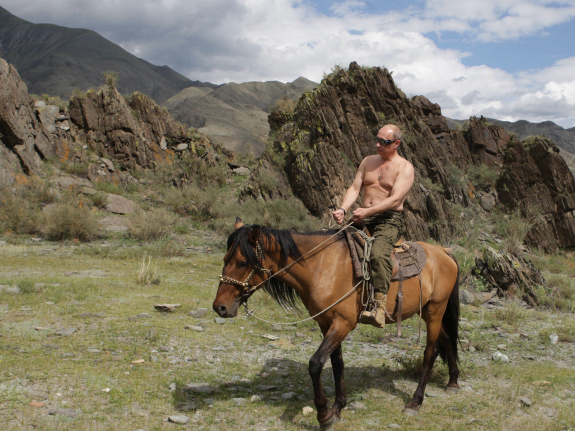 Aggrandizement as middle men at others expense instead of developing a Russian ethnostate.
...learn, in fact, how to act like a Jew and without honor so that you can get-over over there.


Atavistic intelligentsia - an apt term for themselves. And they "Hail 'The' Donald"
Puke.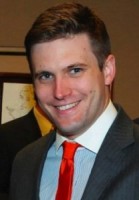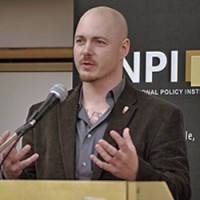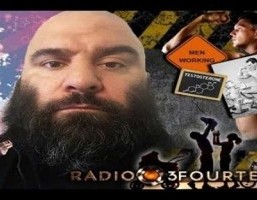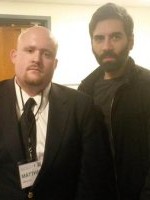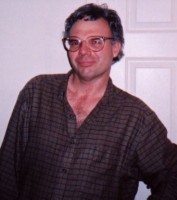 "Become who we are": Teaching us how to be real White men
Upchuck.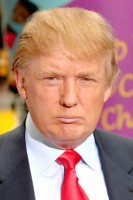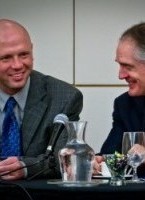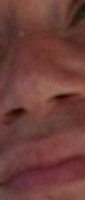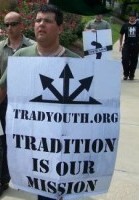 Compulsory Diversity News: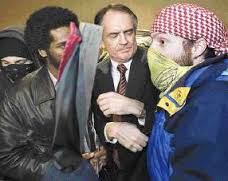 He knows you not…
..give 'who' hell? For Jewish academics to play both sides of "PC" is nothing new. While the re-normalization and motion to institutionalize social classification is a positive development - via 'give-em-hell Trump' in his campaign talk - the most important issue in the end, is not just normalization, but where the lines of institutionalized discrimination are to be drawn.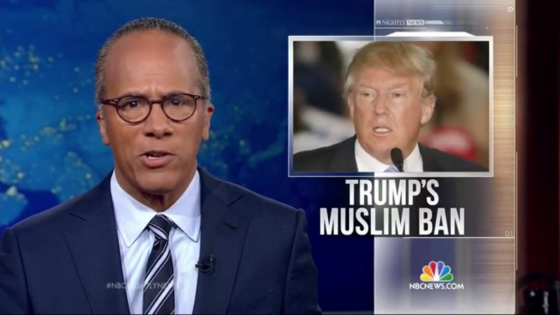 Trump is saying some things that we might like to hear, with a candor that purports contempt for "political correctness", a candor that has not been heard from the last 11 Presidents at least, spanning more than 60 years.
With that, he flouts the avoidance of "racial profiling" for having allowed the San Bernadino attack. It is indeed a positive development to assert the validity of "race" as a criteria.
"There were people who knew bad things were going on [with the family], and they didn't report it because of racial profiling."
Moreover, he takes the validity of "profiling", i.e., classifying people, a bit further to say that there should be a "total and complete shutdown of Muslims entering the United States."
NBC, 'Trump Calls for 'Complete Shutdown' of Muslims Entering the U.S.', 7 Dec 2015:

Republican presidential frontrunner Donald Trump on Monday called for a "total and complete shutdown of Muslims entering the United States," the most dramatic response yet to the string of terrorist attacks that have Americans increasingly on edge.

Trump released a statement citing polling data he says shows "there is great hatred towards Americans by large segments of the Muslim population."

Trump Calls for 'Complete Shutdown' of All Muslims Entering U.S.

"Until we are able to determine and understand this problem and the dangerous threat it poses, our country cannot be the victims of horrendous attacks by people that believe only in Jihad, and have no sense of reason or respect for human life," Trump said.
Yes, it is a candor and a disdain for pseudo-intellectual and polite appearance that we have not heard from a President since "give-em-hell Harry Truman."
Excellent though it is that race and other social classifications, and borders, are being re-invoked by "give-em-hell Trump" and that he is taking steps to re-normalize and re-institutionalize these criteria as a legitimate basis for discrimination…
one might wonder what, say, Japanese, et al., might think about who-for and how the "no-nonsense" lines are being drawn.
Playing "for/against PC" is nothing new for Jewish academia; i.e., one side playing "vanguard" while the other is "hand of restraint."

Playing "for and against PC" is nothing new for Jewish academia: In this 1990 essay for the New York Times, Richard J. Bernstein is playing the role of "restraint" -

New York Times, 'IDEAS & TRENDS; The Rising Hegemony of the Politically Correct", 28 Oct, 1990:

Central to p.c.-ness, which has roots in 1960's radicalism, is the view that Western society has for centuries been dominated by what is often called "the white male power structure" or "patriarchal hegemony." A related belief is that everybody but white heterosexual males has suffered some form of repression and been denied a cultural voice or been prevented from celebrating what is commonly called "otherness."

But more than an earnest expression of belief, "politically correct" has become a sarcastic jibe used by those, conservatives and classical liberals alike, to describe what they see as a growing intolerance, a closing of debate, a pressure to conform to a radical program or risk being accused of a commonly reiterated trio of thought crimes: sexism, racism and homophobia.

"It's a manifestation of what some are calling liberal fascism," said Roger Kimball, the author of "Tenured Radicals," a critique of what he calls the politicization of the humanities. "Under the name of pluralism and freedom of speech, it is an attempt to enforce a narrow and ideologically motivated view of both the curriculum and what it means to be an educated person, a responsible citizen."
The restrained activist vs the activist vanguardist
In a generation before, Supreme Court Justice Felix Frankfurter* played the role of "restraint," viz., the role of "activist restraint" opposed to "activist vanguard" - a role that shabbos goy Earl Warren was duped to take the lead in, as Chief Justice of an "activist Court."
We should be on the watch as well, then, for the shabbos goy being fore-fronted as the "vanguard activist", as:
Earl Warren was for the 1954 de-segregation (integration) decision and 1964 "civil rights" legislation..
Teddy Kennedy was for the 1965 Immigration & Naturalization Act,
Either Trump or Hillary Clinton can be used for - what? - we might not know exactly what for sure yet, other than that it would be another travesty. Hillary Clinton may well fit the role of shabbos goy "vanguardist" for their next demonstration of "chutzpah."

* Frankfurter, a Jew, presiding as Chief Justice in the Supreme Court prior, fancied his "a restrained activist Court" - and referred to his successor, Earl Warren, as "the dumb Swede" - worried that he would take the bait in such a headlong way of "activist vanguardism" that he would create an overly strong reaction.
Note: As it bears more attention, this article is duplicated from the MR News section, where it was originally published, 8 December 2015.
Within the disorder of modernity, where puerile females are so one-up and so pandered-to, where their base proclivity to incite genetic competitition is in runaway, uncorrected by the homeostatic control of social group boundaries, it is more than dubious to add another exponent to their poison cynicism.
Andy well articulates a view on the cuckold meme in line with my view thus.
That is, I am not going to jump on that bandwagon. It sucks. It is a meme not without some merit, but largely for a-holes by a-holes too cowardly and self centered to see the radical point. The best angle is not for a-hole males, the kind that screw others, including their own people, when they do not have to, to incite other a-hole males, the ones who let others screw their people all too easily, when they do not have to.
Both of these types represent something outside of authentic European masculinity, its optimal level of sublimation and qualtative expression.
Because it is didcactic incitement, it is prone to play into the hands of our enemies as another way to merely blame White men, to perpetuate and take the heat off of our adversaries - our adversaries who know that these marginal men are interfaced with boundary maintenance and are, therefore, to be disempowered, humiliated, their conservative instinct to be disrupted, to remove their correcive function and doubly punish them despite the fact that they are most likely to be victims rather than responsible party victimizers; but who cares? The true culprits have diverted attention from themselves and will be immune to this additional poisoning of our boundry demarcating marginal peoples - with the more forethinking men incited into oblivion, and the narrow alpha male a-holes left standing, this will play into the hands of those who would Africanize our population, have us more stupid, kindred to blacks and mulattoes, more easily controlled.
No, the far more advisable, more valid critique, one which would in fact entail easier and more reasonable compliance ought to be criticism directed at peurile femalenss, a puerile femaleness that is all too used to being panderd to. They ought to be incited to be more decent, cooperative and fair - in a word, to be worthy of being defended as our co-evolutionary women, mature women, if not ladies.
Until such time, these puerile bitches deserve incitement - Mulatto supremacist BJ machines - whatever you might like to call them, let those who do not deserve that label object and let the ones who do deserve that label try to defend themselves.
It is a puerile femalness that is mean beyond belief in its self righteousness; indeed, in its privilege it is getting away with murder, torture, the destruction of the profoundest evolution for the most idiotic reasons, out of ignorant spite, a puerile femalenss whose acts, while on par with rape, are normalized and institutionalized by the right-wing in foolhearty, naive or disingenuous complicty with Jews, as "natural" acts, or even heroic defiance of the "backward" - which, in incitement, we are supposed to adjust to, as the way it is in "universal maturity."
We all know that puerile females can never do anything wrong.
Scientists and Jews say so.
It is for White men to adust to their infinite wisdom.
If men drag their feet, are unwilling to participate in the paradigm that Jews have outlined, then they are "cuckservatives."
It is another Jewish meme to blame White men, if there ever was one.
Sure, we should adjust to the predilections of puerile females, as pandered to by Jews, Muslims et al, in the cataclysmic destruction of European peoples and our co-evolution.
We should act into the loop, a Jewish loop, engage in such didactic incitement. Rather obviously, we should not. It is far better that the puerile females of Western nations be subject to incitement, to become mature, decent, responsible women. For those who know American females, as they are, and as it stands, know that typically they are egomaniacs.
Worse, they're typically the vilest tyrants - manifest through ceaseless pandering of Jews to their one-up position in partner selection. This has put an exponent by their worst inclinations - incitement to genetic competition and appeal of the brute, episodic view of masculinity, a hyper-assertive, unsublimated masculinity more characterisic of blacks and mulattoes.
And we all know what a wonderful way of life that they create. So wonderful, that we should emultate them on penalty of being called a "cuckservative."
Nice try Mr. Jew.
You won't find me buying into this Jewish meme of "cuckservative."
You might, however, hear me chiding these puerile female tyrants that you've had integral part in creating as "mulatto supremacist B - J machines." (I would like to use the full-out word, but I guess you get the drift).
Incitement of White males at this point is more characterisitc of right wing pefidy. To think, they accuse the left of being against nature. But what do they know about White nature? They're so objective, displaying transcendent, univesal masculine strength - they don't even need anybody else, just their own individual Herculean strength. What it really is, of course, is their own gang of Jewish marshalled punks, piling-on anyone unfortunate enough to be in a vulnerable position, to need their people, their race, to show off in contrast to them for unworthy females and "the objective measurer."
But I do get it when it comes to conservatives and the need to drive a wedge against their Jewish designated "conservatism", which is not conservatism at all, but the propensity to conserve liberalism, to conserve the destruction of Whites. That wedge criticism IS central to our program here at MR.
I just don't trust the cuckservative meme. It's based in a universalist liberal perspecive. It's an incitement generally biased in the wrong direction, piling on White men who've been incited ad infinitum; and as a meme, being slowly nudged beyond reach of normal men; into toxicity for those who would otherwise be best positioned to see the sense of our cause, to swell and empower our ranks. It's playing into Jewish, liberal and puerile hands, deflecting from their responsibility.

A further note on these lines of right wing perfidy…
I recently heard that Angelo John Ganucci had been banned from the campus of Boston University.
Well, that's nothing.
I was banned form campus of The University of Massachusetts at Amerhest no less than four times. I must admit that I got a certain satisfaction in manifesting activism from the other side.
I would walk around campus with a shirt that read:
"Big Mulatto Bro is watching, foil HER Mulatto supremacist dream!"
And sometimes with a shirt which read:
"We have a consensus, black women are ugly!"
That came in handy when encountering interracial couples - because the female was ALWAYS the White one.
I could simply walk in front of them. This was extremely awkward for them and extremely hard for them to respond to.
The black woman, who was being insulted, was not there, the black male was being called-out on the fact that he viewed his own co-evolutionary females as inferior, and the White female, who pretends to be the sensitive social justice warrior, is shown to be the thoughtless pig that she is, e.g., having little or no concern for black women, whose men she is taking away.
Because walking in front of them so that they could read the shirt didn't involve aggressive and loud verbal confrontation, this did not arouse enough attention from third parties to provide one of the occasions that got me thrown off campus. But it did get a potent message across. It was one of the better strategies that I experimented with.
As I have said in other places, "mulatto supremacism" is a confusing, difficult and all too accurate charge for our enemies to handle; that is why I was prevented from posting an article about it on Wikipedia.
It is difficult for them because it does not confronts Jews, blacks, or miscegenators directly, while it calls dramatic, critical attention to the egregious upshot of PC politics.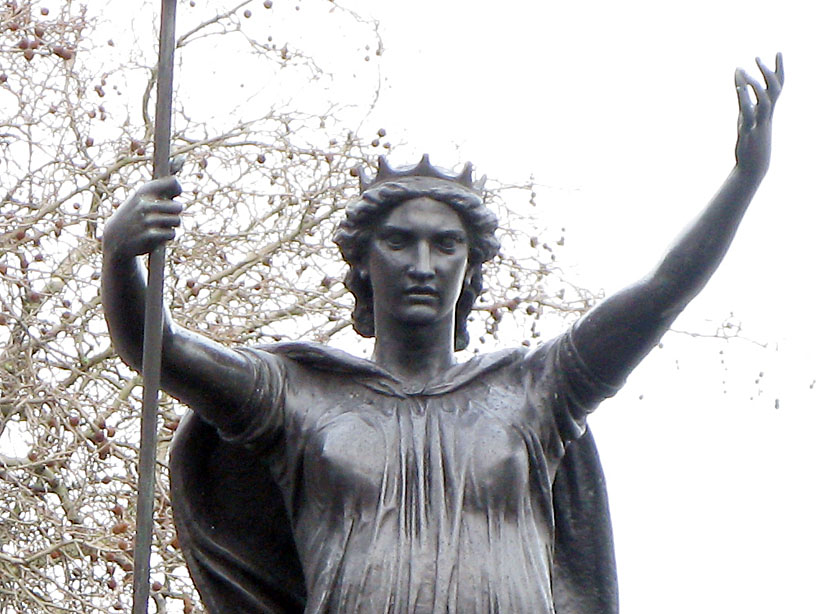 Boudica: not a mere female, a woman - her view on systemic bounds
As Opposed to Universal Maturity
Part two of the Dark Side of Self Actualization and Incommensurate Gender Agendas
In a recent podcast with Dr. Colin Ross, the Red Ice Network is spinning the typically right-wing, hair-brained and shallow conspiracy angle that there was a big cover up of CIA conducted LSD experiments to brainwash youth of the sixties into counter-culture and to introduce cultural Marxism. It is indeed true that there were experiments in manipulation and efforts of that kind by Jews, Marxists and right-wingers as well, to harness, co-opt and re-direct youthful energy and rebellion of the time. But when you try to say that there was nothing to rebel against and that there was no authentic organic motive, that it was all manipulation, then look in the mirror at who may be an unwitting tool and dupe of the powers that be.
The true big cover-up was of the radical opposition to militarism as a fixed tradition which rendered men expendable whether their genetic boundaries were threatened or not, for the mere custom, habit and tradition of war. That mere tradition is opposed by the proposal that White men ought to be looked upon as having intrinsic value. The absurdity of the Vietnam draft brought home the mereness of military tradition in its custom and habit of treating men, White men as well, as expendable to fight in wars even where their systemic genetic bounds were not threatened; and that was something that authentic motive would rebel against indeed. That is the important matter being covered-up because Jews, Right-wingers, feminists And traditional females (i.e., the puerile among), share a common interest in being averse to the idea of White male midtdasein for its challenge to the undue power of their positions. In a word, the attempted invocation of midtdasein - being amidst social classification – was an incipient White racism - by "racism" I mean benign classificatory bounds and discrimination thereupon that challenged the liberalism that served these groups (needless to say what blacks and other non-Whites might think of White male being).
You may ask, what's wrong with traditional women? There is nothing wrong with traditional or modern women, as females socialized into our racial classification. Even so, there is a whole lot of talk among White traditionalists that modernized females, feminists in particular, are the problem. However, as opposed to a traditional woman socialized into the White class, traditional females are bereft the delimitation of racial classification and are going only by the criteria of "masculine and feminine." They will therefore be a problem as well. Operating as we are in the context of Enlightenment tradition, with tendency to universalize maturity, if some non-White male is powerful, big, strong, has money, well then, he is, by tradition of gender relations, a good mating partner - seizing opportunity before a White man has actualized his maturity and resource to appeal to and provide for his appropriate co-evolutionary partner. Thus, tradition alone is not enough. We need to invoke our racial bounds through a post-modern management of the modern and traditional concerns of both genders - recognizing the critical value of midtdasein for White males - the intrinsic value of their being, their life amidst their human, racial ecology. In that regard, traditional females can be just as unsympathetic as feminists, right-wingers, Jews and other non-Whites.
These groups will quickly adopt distractions from that, try to spin this as communism, or those who fail to understand how perfect Hitler was in every way, anti-nature, misogyny, a war against traditionalists, anything but what might grant White male being. Theirs is a war to deny the intrinsic value of White men and make him expendable once again; while keeping pigs in power, turning what White men that do survive into techno-slaves to make life convenient for Jews, Mulattoes and their White concubines.
You may ask, what about traditional (read, right wing) males? Here again, our tradition of "objectivity" regarding gender relations is liable to outstrip systemic management and the relative interests of those of ours who are less than ideal at this moment in process. As alphas, they will tend, rather, to push them outside of the unionized class.
Let them not divide and conquer they say, as if we do not want to be divided from blacks. Oh, "they are not so bad", she said.
Here she may engage what is to her a "sacred ministry of betrayal." Enacted so that "you will never do anything to me more hateful than I have already done to you."
- Simone de Beauvoir
For them our midtdasein is as if cow-herding, or goyim herding, as it were, to breed White females for them to supply and placate Negroes.
….............
But let us have instead the sacred oath of loyalty to the White Class, where we may manage the best of modernity and tradition in our systemic maintenance.
When a male/man has midtdasein, he knows his boundaries have agreed-upon respect from his people, he has understanding and incentive from whence to fight of his own accord, particularly when mature enough. We might ostracize and punish disloyalty – disenfranchisement from the nation.
We finished up last time by observing that a concept of male being, or midtdasein, is contingent upon maintenance of the class bounds. The bounds are calibrations invoked by feedback from immature and marginals, accounted with those of mature socialization into the full historical system (of Europeans, as per our concern). It isn't just puerile female incitement to genetic competition that is compounded and run amuck by the rupture of social classifications' prohibition. With ensuing disorder and exponentially increased pandering to her position, a deeper genetic survival mechanism rears its ugly atavistic head still more high: her propensity to get-off on acquiescing to the winner, even if the winner is an antagonist to her co- evolutionary system. This mechanism is afforded more opportunity for its spiteful expression without systemic correction. With the array of choices good and bad, her incentive to maintain the powerful one-up gate-keeping role of her liberal bias against social discriminatory classifications, markedly "anti-racism", would only be reinforced in its natural inclination.
Some may initially object to my use of the word "female" and that I am being rather negative. To that I respond that I use the word "female" and direct the negativity of critique there, while reserving Woman as an honorary term for mature European women, for a very central reason to this treatment…
Indeed, we would be too harsh if we did not take under consideration straight-away that in occupying this ultra-solicited position within the disorder of modernity, it can be harder to be a female, as there will tend to be more and happier opportunities to make mistakes in violation of the morality of traditional relations.
Correct though Roger Devlin is to mark the significance and importance of marriage to counteract hypergamy, it is like a better berth on a sinking ship absent correction of the deeper issue - the reconstruction of our socialization and its requisite social classificatory bounds; marked, recognized and enforced as a calibration by a relation of the White mature in feedback with White puerile and marginals - to maintain social systemic classificatory bounds in counter-pose to universal maturity..
Far from the purview of European / American men were two conceptual weapons which could be alternated arbitrarily, wielded in an instant by feminists (or wielded similarly and unwittingly by neo-traditional women, for that matter), as equipped with the cynicism of these memes to dismiss, in either case, recourse to two profoundly important European moral orderings.
Most significantly, one weapon was to deride Europe's natural Aristotlean morality, its observation of optimality and relationships as central to human nature, and another to destroy the propositions and principles initiated by the likes of Kant to gird, e.g., against arbitrary vicissitudes of empirical philosophy being taken too far – but in either case, the weapons distinguish females (including White females, of course) as having a separate moral order not beholden to White men and thus not beholden to Europeans as a system with shared social, moral capital and human ecology of millennia.
Deep within the wallowing abyss of de Beauvoir's "The Second Sex", its talk of "sacred ministry of betrayal" feeding extant dissatisfactions in females, lurked these weapons - far out of the casual purview of White men to apprehend from whence came what hit them and what it was about.
Betty Friedan (1963), with the modernist, "she's just like one of the boys and, if liberated to participate, may do-so as an equal" approach to feminism, was the preeminent figure in the second wave of feminism; she took as her point of departure this line from Simone de Beauvoir, 1948, page 672: "This utility of the housekeeper's heaven is the reason why she (speaking of traditional women) adopts the Aristotlean morality of the golden mean, that is, of mediocrity."
My hunch that was her source inspiration is borne-out through multiple connections.
Carol Gilligan (1982), with the neo-traditional angle focusing on qualitative differences of females, but still within the feminist framework, also took a line from de Beauvoir as her point of departure - 1948, Page 681: " but she knows that he himself has chosen the premises on which his rigorous deductions depend.. but she refuses to play the game.. she knows that male morality as it concerns her, is a vast hoax."
My observation that this was the source for Gilligan was confirmed by Helen Haste, a colleague of Gilligan's at Harvard.
While there are other significant non-Jewish feminists, forebears besides de Beauvoir, it is true that de Beauvoir's feminist philosophy has roots in Marx's notion that marriage and patriarchy are veritable slavery - women's "liberation requires that these institutions be overturned, a revolutionary act corresponding to liberation of all."
The situation was made ripe for exploitation and runaway by the logical extension of modernity, well-meaning at first as a liberation from mere, but harmful traditions and superstitions, it ran rough-shod and ruptured accountable social classification – their utility naivly or disingenuously pushed-aside in favor of the objectivist scientism of Lockeatine civil rights, objectivist neo-liberal capitalism, and seized upon in distortion by "neo-cons", but not before these wielded "objectivist" rights were fundamentally weaponized and reversed in form against Whites, by Jews, Marxists re-deploying these ideas in the form of "anti-racism" and "civil rights" - discrimination against Whites and the prohibition of discrimination by White men.
Underpinning susceptibility to this all along was their saboteurs ticking time-bomb - liberal affectation planted into European culture and becoming more deeply embedded over 2,000 years; viz., in contrast to the exclusivity of Jews, (as GW notes) Judeo-Christianity's propositional altercast as undifferentiated gentiles in the eyes of god, to include any race in its moral order, and the disordering effect of modernity to traditional European moral orders was virtually a necessary consequence.
With racial bounds broken but classification still necessary to human perceptual organ- ization, the least ignorable categories emerged in de facto high relief and resonance – gender being one of them. Within the disorder the female one-up position in partner selection (don't think so? she'll call upon the goon squad to show you who is boss) emerged with increased significance, whereupon they are pandered-to from males of every direction and most importantly, cynically and cunningly, by Jews, of course, to betray their co-evolutionary males. With White men vilified thus and White females pandered-to constantly, even puerile White females become articulate, over- confident, correspondingly under-empathetic, sometimes brazen with self righteous entitlement and prerogative.
Jewish interests can take advantage of this; demoralize their adversaries by pandering to their co-evolutionary females in this position and the atavistic denominator of the disorder; for marked example, by promoting the high contrast tropism of White/black mixing –blacks being the other category hardest to ignore despite prohibition on class- ifications –while the prohibition of discrimination leaves the more protracted rate of maturity of White men susceptible to the more episodic, atavistic assertion of blacks.
Professor Pearce (with Rossi) might add that within the paradoxic performance requirements of feminism there is nothing even a well-intentioned male can do if a feminist wishes to put him in the wrong: If he treats her as one of boys, then he may be construed as a male chauvinist pig, who does not respect the special quality of her gender. If he treats her with deference to the special qualities of her gender, he can be construed as a condescending patriarch and/or a wimp who does not respect her agency, autonomy and independence.
The situation is only going to be perpetuated by a paradoxic (really, "quaradoxic") phenomenon that Whites are prone to be up against, what I call the charmed loop of didactic incitement: This does require that sufficient power is brought to bear against Whites, but it is a likely predicament given social injunctions against discriminatory social classifications rendered by White men and the heavily pandered-to one-up position of females within the disorder of modernity; along with its exponentially more powerfully positioned puerile female inclination to incite genetic competition.
___________

The Dark Side of Self Actualization Intersecting Incommensurate Gender Agendas: Corrective Structures and Systematization -
In this essay I will re-tell the story of how I began to understand and organize gender relations at the intersection of race and individualism in order to diagnose attendant problems and prescribe corrections. I will make refinements with what I have learned since initial instantiations of this hypothesis. I feel compelled to make this case again as there are popular sites in WN which are taking on the issue and I do not trust them to handle it well. For very specific reasons I have long held that there should be a platform for White men/males that both advocates them and is critical of female predilections, inclinations, politics. This will start out with a critical tone, as it is necessary to get to critical parts right away, but there is a happy ending for both genders.
In my first renderings of this hypothesis, I took Maslow's Hierarchy of needs (which he also referred-to as a hierarchy of motives), as a preliminary framework in need of correction. That remains a particularly useful point of departure for a working hypothesis to address problems: of where and how individualism, peoples' predica- ment within modernity and incommensurate gender relations may be exacerbated and pandered-to; whether by hostile interests (e.g., YKW) or indifferent interests (e.g. naive or disingenuous objectivist/relativists, neo-liberals); thereby rupturing racial bounds which could otherwise facilitate systemic homeostasis; instead runaway and reflexive reversals is perpetuated -e.g., "the dark side of self actualization."

"I don't have to tell you about the tyranny of patterns, that is the rubric under which we meet. What you may not know is that you have to accept them." - Bateson
But rather than merely accept them, the proposition here is that we recognize them, take them to heart and work with them instead of against them.
For good reasons, I took Maslow as the preliminary framework against which to propose corrections (will explain momentarily). Neither is it necessary to discard the diagnosis of toxicity in this model of higher needs being founded in hierarchical succession upon maximal fulfillment of more fundamental needs, particularly as it has played-out in - and been an influence of - the pop-culture of European-American relations; nor is it necessary to alter its proposed general correction of taking attendance to needs and motives into a circulating process based on the Aristotlean recommendation of optimal levels of need satisfaction and the centrality of human concern for relations.
Unlike Maslow's terms for the constituent needs, I have ever (since the early 90s) proposed four terms (the number of four terms are taken for reasons that I will explain) in place of the terms that he uses in this hierarchy –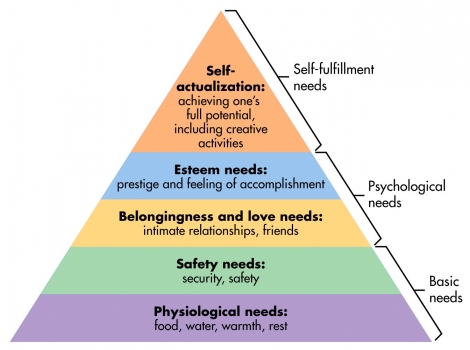 Socialization, Being, Routine/Reverence and Self Actualization in a circulating management are proposed instead.

"Just a few more words added to his grammar of motives might change a sociopath into a decent man." - Kenneth Burke
- thus…
Jan The White Uniter has initiated a new website and will be talking to MR soon..
_______________