Majorityrights Central > Category: The Ontology Project
Let's take a confident, positive and, I hope and believe, realistic view of the British electorate's intent towards national independence, and fast-forward (at least in the imagination) fourteen days. As this gentleman already has:
The politics
It is the morning of Friday 24th June. The political world is stunned. The Westminster bubble people are trying to come to terms with the sheer enormity of it. Why couldn't it all be like London? London was fine, London was good. The Celtic fringe. The universities. But really, that was it. Across the rest of the country it was a total disaster. OK, the polls had been discouraging for a while. But nothing like this. Even with the huge turnout, there was no, simply no reprieve for Remain.
The BBC and ITV election coverage rumbles on through the morning as a succession of talking heads, jubilant or shell-shocked, come into the studios to explain the new political universe. Nigel Farage, sleepless and as fresh as a daisy, is in philosophical mood now, having got beyond the initial tidal wave of euphoria. For once, he is spared the hackneyed attack-questions by his interviewers. George Galloway, however - also sleepless but looking as though he has been clubbing with winos for the last month - manages to get into an argument with practicably everybody. He doesn't seem to care, though; and he wins them all.
In fairness, it isn't that difficult. Everyone now is chorusing that Britain Stronger in Europe ran a disastrously misconceived campaign. Arrogant, supercilious, patronising, bullying, full of over-blown, unbelievable claims that were miles away from the gut instincts of ordinary voters, far too many far too cunning, counter-productive attempts to queer the pitch, simply unworthy of the electorate's support ... those are just some of the kinder judgements floating around in the cold light of day.
In Downing Street a great gaggle of press waits across the road from No.10 for the Prime Minister to appear. The lectern is in position. A synopsis of the speech has been pre-released to the media by the No.10 press office. First, David Cameron will, as he must, commit his government to honouring the momentous decision taken by the British electorate. There can be no question of disingenuous or partial solutions, nothing that does not respect the very clearly stated will of the people. "The United Kingdom will now leave the European Union," he will say. "A new and prosperous, secure future for the country must now be built, and all the government's energies and commitment will be poured into that endeavour, both in terms of formulating with the EU and its member states a new and mutually beneficial, friendly and respectful relationship, and in terms of addressing the great number of implications of yesterday's vote for our democracy and our economy, and our wider society."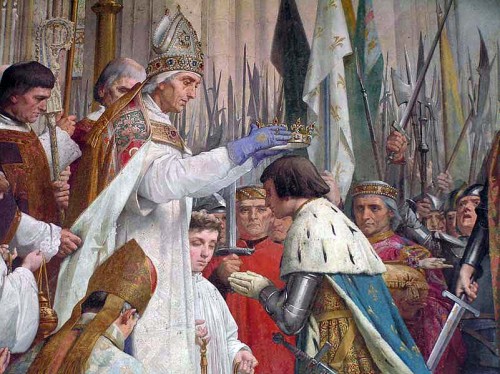 The coronation of Charles VII of France (1429).
I owe Daniel some replies to his recent comments across two treads about his personal preference for particular intellectual adumbrations as a means, I think, of liberation for a cognitive elite who, as far as I can see, then prescribe benign social inter-action for the rest of us. In the process, I will try to probe the underpinnings of the political. However, first I want to raise another question with Kumiko which is at the heart of the exchange with Daniel also, namely her perfectly natural presumption, with which I do not entirely agree, that:
... upon awakening, the next step is—I think—always to take actions to create the economic and social framework that can facilitate that defence [ie, of one's people's existence], in accordance with the particular historical and geographical circumstances that they have found themselves in.
The question goes well beyond the usual conceptions of the social and economic, because these are not the point of arising of the European malaise. Likewise, the call to self-defence, as a means by which to awaken the people, may fall on deaf ears in the absence of other buttresses to identity. How does one defend something one cannot properly perceive? More concretely, how many people perceive civilisation or the civic space, culture or economics where the true cause is racial and ethnic identity?
In my very meagre work on awakening, it is implicit that a person whom we would describe as awake, or existentially self-aware, is not really in some fixed and enduring condition. Our neurological condition happens to be one in which the intellectual, emotional, and motor functions operate not under direction of any kind or even in concert, but simply as mechanisms made of habit. This is our ordinary waking consciousness, and it will always claim us. It is, after all, the River Lethe, the river of unmindfulness, of existential forgetting. We cannot permanently deliver ourselves from it to abide in aletheia. It is rather difficult for the individual person to traverse, even for a few seconds, into self-awareness in any meaningful sense. But how much more difficult is it for an entire people to do so?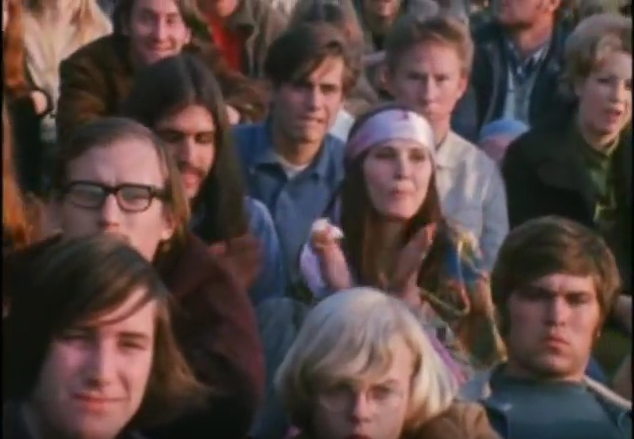 All revolutionary movements seek ownership of the future. They are, therefore, interested in the young, who are the demographic which is easiest to enlist and the natural constituency to rebel against and, just possibly, overturn the world of their parents. Serious revolutionary movements have invariably established youth wings, even movements. But there is something killing in the prescriptive nature of the exercise. Not even the völkische movement of 19th century Germany reached the lofty estate of an organically rooted, freely arising, creative culture. In its contest with modernity it, too, stooped to prescription, forcing a romantic nationalist mask on the face of the German national character because, of course, romantic nationalism was all it knew.
Spontaneous (ie, authentic) counter-cultures are great rarities. But in my late teens and early twenties I saw and experienced one of those ... a genuine attempt by a great number of genuinely intelligent young people all across the West and, to a degree, in the satellite states of the Soviet Bloc, to live true to themselves and free of the "system".
Why genuine? Because it wasn't artificially generated. Why a culture? Because it wasn't just a pre-adulthood right of passage, like every earlier or later youth rebellion and fashion. Why "counter"? Because its concern ... its sorge ... was for existence, for the life that is lived in an age when that life ceased to have human meaning and value for the rulers of America (and those of the white world beyond). It was an attempt to make a revolution in that life in such a way that its human worth was reclaimed and re-stated in every living, breathing moment. It had, if not a formal philosophical critique, then certainly a question and, in answer to that, a generalised opinion and a settled will. It had a definite, positive vision, morally and sexually, aesthetically, spiritually. It had, if not a plan of how to go about things, at least a confident expectation that it would, by its actions, change the world and do it in one generation.
Greg Johnson, editor of Counter-Currents Publishing, talk to GW and Daniel about Heidegger and a new politics of identity in a liberal age. 1hr 16min; 69.5MB.
This essay, which is long (sorry about that) and quite detailed, picks up certain themes that were first introduced at MR five years ago. It is, more or less, a summation of my present understanding, as someone pondering the crisis of identity, power, and existence which we Europeans are facing everywhere in the West today. But it is also a contribution to MR's Ontology Project. As such, it is a modest step towards a firm proposal for a politics for the true European life.
One of the beautiful characteristics of existentialist thought is that an investigation of specific phenomena in the mind or in the lived life can begin with anything, and profitably so. This is because relatedness is inherent to it. All things, even opposites, are related, whereas fracture is the natural estate of non-existential thought. This is a particular theme of this post, in which I am trying to cohere the freedom, unity and Life which should, in my opinion, be the very meaning of nationalism in its 21st century struggle. Let us, then, take as our beginning this idea of struggle, and work from there.
In what struggle are nationalists truly engaged? Well, yes, the struggle for the future of our people: a struggle for survival, a struggle for autonomy, a struggle for homeland, a struggle to live unburdened by the racial Other. That is clear. A process of deliverance, of salvation, then. But also deliverance and salvation from the entire political, social, and economic form of the modern world, meaning from its economism, its egalitarianism, its "liberty" and "progress", its "tolerance" and universalism … even, for some, its democratism because that, too, is a modernist massifying ideology.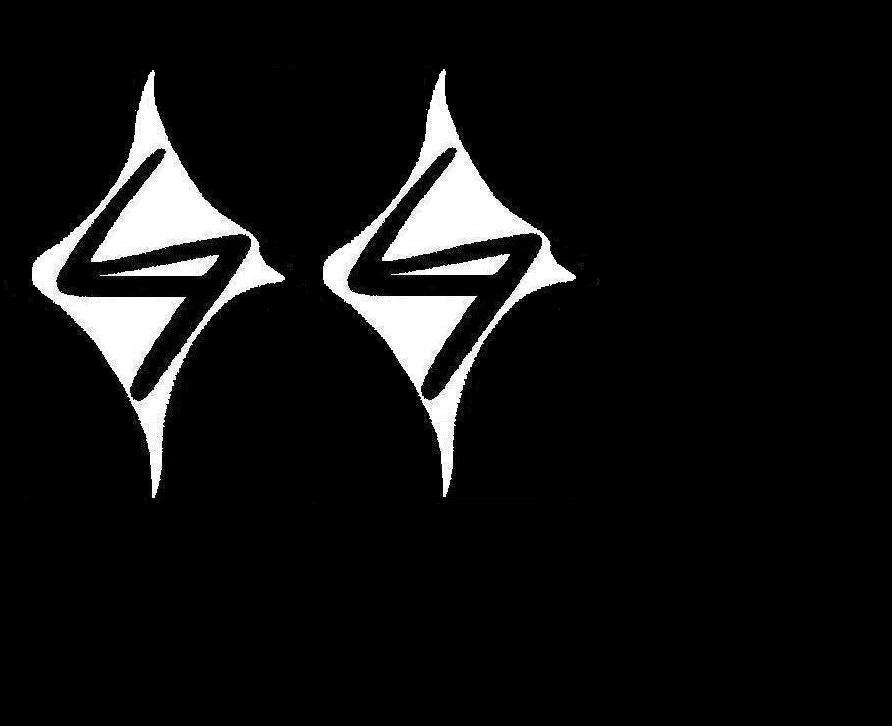 For those who might be put-off, initially or even ultimately, by the subject matter discussed here, I would refer to that old adage, that "if all you know well is one thing, then you really don't even know that very well."

Part 3 of the analysis of
John Shotter's "Social Accountability and the Social Construction of 'You"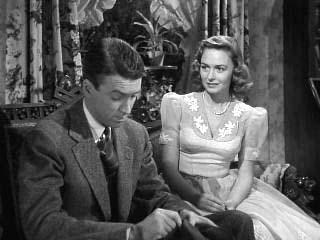 George is addressed with a consideration of acting-into an altercast position in conflict with his less than socially ideal plans.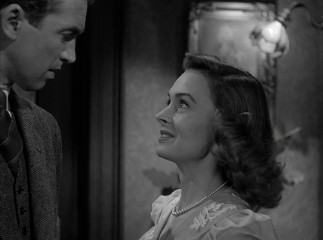 As opposed to a libertarian, prioratizing dreams of individual adventure and world travel, George contemplates acting-into, shaping and crafting the specificatory structure altercast by Mary, who addresses him as a man of ideals, which of necessity compel adjustment of those priorities to practical duty: to a position rather as husband and community builder, upheld against capitalist destruction thereof.

..........

Analysis: John Shotter's Social Accountability and the Social Construction of "You" Part 2
In pursuit of this analysis, we may usefully trace background to Shotter and Harre's negotiated concerns here: "The Verum Factum Principle"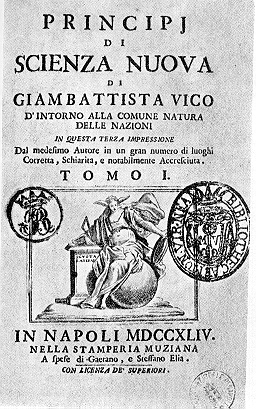 From Wikipedia:
"Giambattista Vico is best known for his verum factum principle, first formulated in 1710 as part of his De antiquissima Italorum sapientia, ex linguae latinae originibus eruenda (1710) ("On the most ancient wisdom of the Italians, unearthed from the origins of the Latin language").[7] The principle states that truth is verified through creation or invention and not, as per Descartes, through observation: "The criterion and rule of the true is to have made it. Accordingly, our clear and distinct idea of the mind cannot be a criterion of the mind itself, still less of other truths. For while the mind perceives itself, it does not make itself." This criterion for truth would later shape the history of civilization in Vico's opus, the Scienza Nuova (The New Science, 1725), because he would argue that civil life – like mathematics – is wholly constructed."
The most fundamental questions of who we are and how we might organize in our defense has a cogent, preliminary answer outlined by the Euro-DNA Nation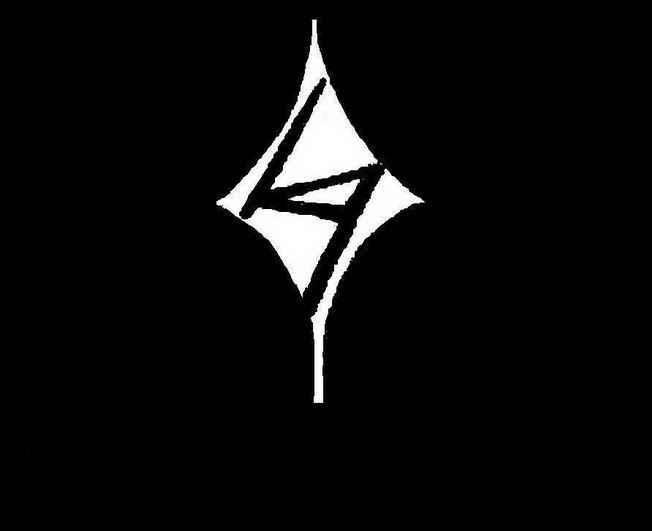 We organize our identity as advocates of our people, who are of indigenous European descent, for the maintenance of our distinct genus on the whole and in the maintenance of our distinct species as well.
The very act of participating in the Euro-DNA Nation establishes a degree of merit to individuals as worthy members from the onset: This person is willing to undertake a minimal act in essential distinction of themselves and their group in flight or fight for the defense of European types.
There are additional qualities that need to be drawn-out by means of criteria other than genetics, of course. For example, Bowery might seek demonstrations of particular skills to confirm the type that he is looking for in his particular community. Lister would be correct to look for additional criteria beyond genetics and so on. These particular qualitative concerns are provided for in the Euro-DNA Nation as well.
We may hypothesize and verify that we do have a definition of White/European Nationalisms which can move easily in consensus, neither yielding to slobs or snobs.
Although there is some confusion over what constitutes White/European Nationalism by way of slobs and snobs, there is a de facto consensus that all people of indigenous European parentage, including Russians, are valid members. With that, there is a normal provision that the various kinds of Europeans ought to be able to maintain their distinct demographics and not have them blended away, not even with other European types. This normal provision protects against the slobs, those who cannot see the depth and importance of European differences from one another and in some of their slovenly cases, not even seeing difference from non-Europeans. It also protects against snobbish definitions of White, which would deny the overwhelming Europeanness or the value of some European kinds; in this case again, they are not seeing or acknowledging a difference that makes a difference from non-Europeans. Their concerns that some patterns among those others which are unlike theirs and not distinctly European might damage their kind if integrated, are alleviated by the human ecological accountability of the particular national and subnational bounds.
Thus, by maintaining national, regional and communal differences and values we may handle concerns of the snobs and the slobs. The snobs, those who do not really care for certain native Europeans, not recognizing them as a part of "us", may be placated by the fact that borders with these groups that they do not particularly care for are maintained. They have the means to stem limitless blending away. Therefore, they do not need to throw these people overboard along with the non-Europeans. On the other hand, the slobs, people who have a tendency to be lax in recognizing the differences between Europeans or even worse, from non-Europeans, are, by the means of these national, regional and communal accountabilities, also prevented from going too far.
This framework allows for more and less pure alike, it maintains both genus and species of Europeans and thus provides a crucial basis that in theory might serve organizational grounds for our identity, its defense and expanse, even, into new territories.