Majorityrights Central > Category: The Ontology Project
Greg Johnson, editor of Counter-Currents Publishing, talk to GW and Daniel about Heidegger and a new politics of identity in a liberal age. 1hr 16min; 69.5MB.
This essay, which is long (sorry about that) and quite detailed, picks up certain themes that were first introduced at MR five years ago. It is, more or less, a summation of my present understanding, as someone pondering the crisis of identity, power, and existence which we Europeans are facing everywhere in the West today. But it is also a contribution to MR's Ontology Project. As such, it is a modest step towards a firm proposal for a politics for the true European life.
One of the beautiful characteristics of existentialist thought is that an investigation of specific phenomena in the mind or in the lived life can begin with anything, and profitably so. This is because relatedness is inherent to it. All things, even opposites, are related, whereas fracture is the natural estate of non-existential thought. This is a particular theme of this post, in which I am trying to cohere the freedom, unity and Life which should, in my opinion, be the very meaning of nationalism in its 21st century struggle. Let us, then, take as our beginning this idea of struggle, and work from there.
In what struggle are nationalists truly engaged? Well, yes, the struggle for the future of our people: a struggle for survival, a struggle for autonomy, a struggle for homeland, a struggle to live unburdened by the racial Other. That is clear. A process of deliverance, of salvation, then. But also deliverance and salvation from the entire political, social, and economic form of the modern world, meaning from its economism, its egalitarianism, its "liberty" and "progress", its "tolerance" and universalism … even, for some, its democratism because that, too, is a modernist massifying ideology.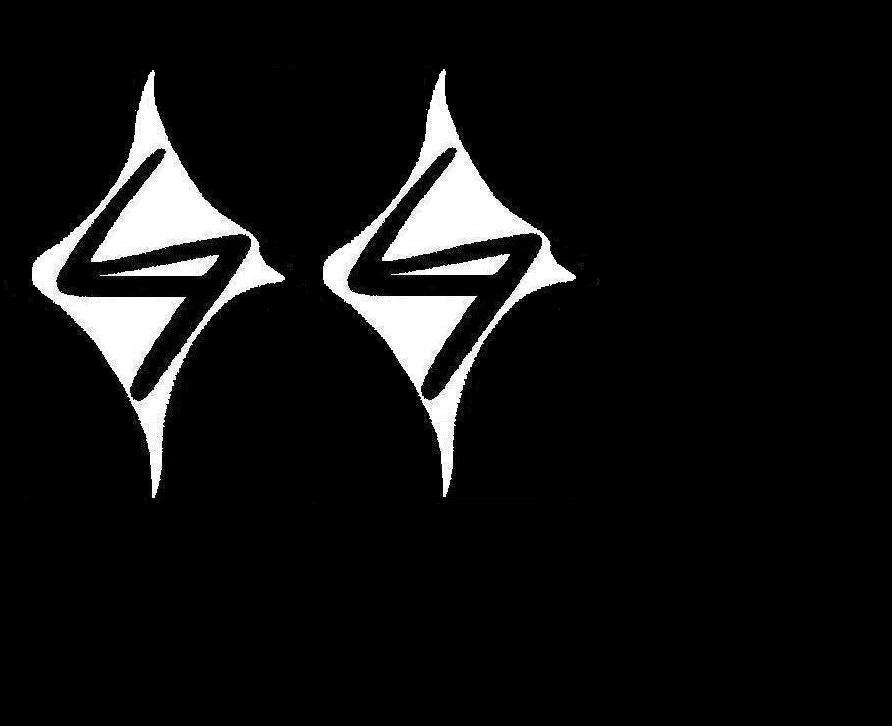 For those who might be put-off, initially or even ultimately, by the subject matter discussed here, I would refer to that old adage, that "if all you know well is one thing, then you really don't even know that very well."

Part 3 of the analysis of
John Shotter's "Social Accountability and the Social Construction of 'You"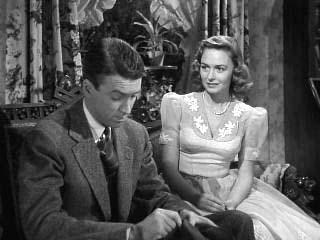 George is addressed with a consideration of acting-into an altercast position in conflict with his less than socially ideal plans.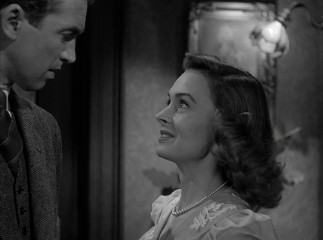 As opposed to a libertarian, prioratizing dreams of individual adventure and world travel, George contemplates acting-into, shaping and crafting the specificatory structure altercast by Mary, who addresses him as a man of ideals, which of necessity compel adjustment of those priorities to practical duty: to a position rather as husband and community builder, upheld against capitalist destruction thereof.

..........

Analysis: John Shotter's Social Accountability and the Social Construction of "You" Part 2
In pursuit of this analysis, we may usefully trace background to Shotter and Harre's negotiated concerns here: "The Verum Factum Principle"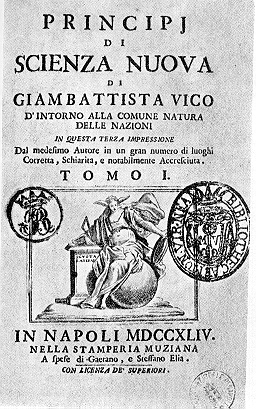 From Wikipedia:
"Giambattista Vico is best known for his verum factum principle, first formulated in 1710 as part of his De antiquissima Italorum sapientia, ex linguae latinae originibus eruenda (1710) ("On the most ancient wisdom of the Italians, unearthed from the origins of the Latin language").[7] The principle states that truth is verified through creation or invention and not, as per Descartes, through observation: "The criterion and rule of the true is to have made it. Accordingly, our clear and distinct idea of the mind cannot be a criterion of the mind itself, still less of other truths. For while the mind perceives itself, it does not make itself." This criterion for truth would later shape the history of civilization in Vico's opus, the Scienza Nuova (The New Science, 1725), because he would argue that civil life – like mathematics – is wholly constructed."
The most fundamental questions of who we are and how we might organize in our defense has a cogent, preliminary answer outlined by the Euro-DNA Nation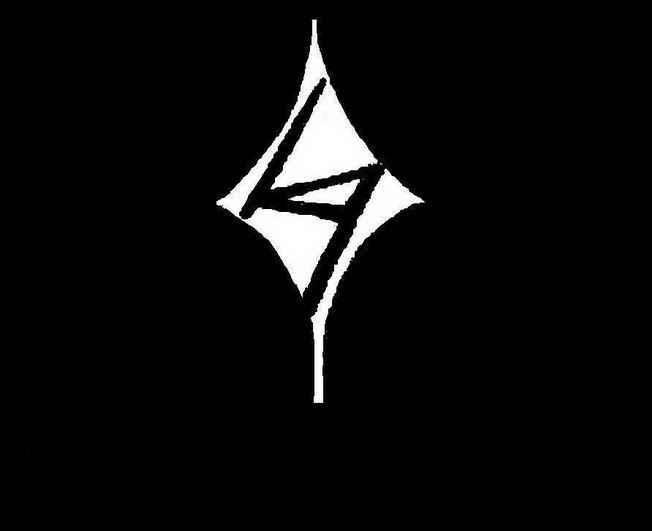 We organize our identity as advocates of our people, who are of indigenous European descent, for the maintenance of our distinct genus on the whole and in the maintenance of our distinct species as well.
The very act of participating in the Euro-DNA Nation establishes a degree of merit to individuals as worthy members from the onset: This person is willing to undertake a minimal act in essential distinction of themselves and their group in flight or fight for the defense of European types.
There are additional qualities that need to be drawn-out by means of criteria other than genetics, of course. For example, Bowery might seek demonstrations of particular skills to confirm the type that he is looking for in his particular community. Lister would be correct to look for additional criteria beyond genetics and so on. These particular qualitative concerns are provided for in the Euro-DNA Nation as well.
We may hypothesize and verify that we do have a definition of White/European Nationalisms which can move easily in consensus, neither yielding to slobs or snobs.
Although there is some confusion over what constitutes White/European Nationalism by way of slobs and snobs, there is a de facto consensus that all people of indigenous European parentage, including Russians, are valid members. With that, there is a normal provision that the various kinds of Europeans ought to be able to maintain their distinct demographics and not have them blended away, not even with other European types. This normal provision protects against the slobs, those who cannot see the depth and importance of European differences from one another and in some of their slovenly cases, not even seeing difference from non-Europeans. It also protects against snobbish definitions of White, which would deny the overwhelming Europeanness or the value of some European kinds; in this case again, they are not seeing or acknowledging a difference that makes a difference from non-Europeans. Their concerns that some patterns among those others which are unlike theirs and not distinctly European might damage their kind if integrated, are alleviated by the human ecological accountability of the particular national and subnational bounds.
Thus, by maintaining national, regional and communal differences and values we may handle concerns of the snobs and the slobs. The snobs, those who do not really care for certain native Europeans, not recognizing them as a part of "us", may be placated by the fact that borders with these groups that they do not particularly care for are maintained. They have the means to stem limitless blending away. Therefore, they do not need to throw these people overboard along with the non-Europeans. On the other hand, the slobs, people who have a tendency to be lax in recognizing the differences between Europeans or even worse, from non-Europeans, are, by the means of these national, regional and communal accountabilities, also prevented from going too far.
This framework allows for more and less pure alike, it maintains both genus and species of Europeans and thus provides a crucial basis that in theory might serve organizational grounds for our identity, its defense and expanse, even, into new territories.
Continuing my ramblings about motoring...
If we affirm one moment, we thus affirm not only ourselves but all existence. For nothing is self-sufficient, neither in us ourselves nor in things; and if our soul has trembled with happiness and sounded like a harp string just once, all eternity was needed to produce this one event - and in this single moment of affirmation all eternity was called good, redeemed, justified, and affirmed.
I do not know the philosophy of Friedrich Nietzsche well, and have not read a single one of his published works from cover to cover for the best part of forty years. I do know there is a grand vision of human meaning and a narrow one of human freedom, and there is rampant purposivity as well as progressivism, and naturalism but also anti-Darwinism. There is anti-socialism, anti-militarism, anti-democratism, anti-statism in parts. There is much more than the vulgar moral framework of "god-killing" and "aristocratic radicalism". For example, there is life affirmation. If someone asked me for an interpretation of the above quote, without telling me that it is from The Will to Power, I would say that it is about emotion in human presence and its positive perspective on the lost life that went before. Read in that way, the first and last thoughts, especially, are possessed of the same sublimity and make the same tangential approach to Truth as any metaphysical fragment in Matthew, Mark, Luke, or John. It is hard to believe that someone could write in that way without knowing everything. And yet, for most thinking nationalists he might as well have never conceived of more than the "higher man" and the teleology of greatness, the life lived for glory, the life of Homo heroicas.
Here, for example, is Jonathan Bowden enunciating what amounts to the default or, a least, dominant nationalist credo:
I have been pondering for some time how to respond to James's complaint about his contest with Graham Lister, and his subsequent withdrawal from the blog. I do not want to explore Graham's stinging criticism of theories which he sees as irredeemably liberalistic, yet worse, religious in kind, and of terminologies incorrectly applied from the biological sciences. If he is right (and I think, broadly, he is) Graham is also caustically dismissive and that is unhelpful to his own argument and not in the peer spirit which intelligent researchers of the questions which preoccupy us owe one another.
For his part, James is understandably protective of his own intellectual project, the component parts of which – the contractualism, the commentary on ecology and eusociality, the commentary on Jewish dominance and virulence, the reification of the duel, the search for foundation in mathematics, etc – look more sign than sein to me at this point. But these are early days and rather than fall to non-mortal combat over whether these constitute an incomplete collection of parts because they are the wrong parts, let us return to reflection on the problem we are all trying to solve. And I do mean all of us – all who come here, whether they are politically nationalist, conservative, traditionalist, or communitarian.
I once read long ago in a memoir by some misguided Russian fatalist that none of us ever really rests from trying to solve the great, glowering problem of mortality. We may think we are pleasantly immersed in the flow of life's petty concerns, but somewhere in our mental processes we keep returning to this problem. Even in our moments of greatest happiness and triumph, or on the rare occasions we are sucked into some big, adrenalin-charging, Sein-zum-Tode event – perhaps a pairwise duel - the diversion is fleeting and we quickly return to trying to decipher the silence and unknowableness of death's void. We sense it all around us, in the great rush of our children to grow up, in our wry regret for our own advancing age, in our tenderness for the object of our love, in the way that the fairy-gold of sex slips through the fingers of memory, in memories themselves, in long friendships, in loss, in faith, in hope, in the very processes which stubbornly maintain our bodily existence.
I've always been a bit of a petrol-head, and I thought I would write something about motoring.
A short while ago I came across an arresting photograph of a 1940's Dodge Delivery Panel Van sitting sphinx-like in some late-spring North American field. Time and the irresistible will of Nature had turned it into an inverted flower-pot. It invited interpretation (some of which could even turn out to be relevant to Daniel's recent exploration of new religious potentials, you never know).
Discounting the usual romantic allusions to decay and the fragility of Man's design, what I saw there is a statement about mediation. At the most obvious level, the image could be taken to represent the will of Nature to establish herself and remain established in a world of constant disorganisation, pushing through all obstruction, all negation, but having to be opportunistic, having to adapt to do so. As such, it is a figure for all that we can say for sure – that is, free of religious creation myths and other speculative theories - about Source and subsistence.