Majorityrights Central > Category: The Proposition Nation
"Natural rights", "human rights" or "social classification", what is the difference that can make a difference for us at this point? I would argue assertion of social classification. John Law is distinguishing our relative difference as a people but places it in the background to a distinction of "natural rights" as an expression overwhelmingly distinct from other peoples and a singular expression of Europeanness - apparently forever lost if we set it aside as a priority at certain times in the life span, in our system and in our history? I would argue that rights are one product of our social expression which will be lost if we do not, as de Benoist would advise, learn to prioritize the social from whence individualism derives. It's a White Left thing.

..
John Law's erudition is in evidence in distinguishing "natural rights" vs "human rights" in European history.
He argues that de Benoist is making a mistake in bundling "human rights" with "natural rights." That he is throwing out the latter along with the former in his criticism of human rights.
In effect, I would say that de Benoist is arguing that "Human rights" are a Cartesian, universalist derivation of rights which are to be done away with as both destructive to the very grounds of what individualism there is to be had and at the same time done away with as a naively adopted, neo-liberal, universalist imposition aimed to break down market barriers to, and differences from, the rest of the world.
Law's point is, in effect, that in not distinguishing the universal and Cartesian "human rights" from its forerunner, the telos of "natural rights" as a telos relative only to European cultures, that de Benoist is also discarding the distinct and inherent civic rights as natural rights born of Europeans and meant solely as a means to express and maintain our particular European character, civility and liberty. These civil liberties are an epiphenomenon that are both a unique prerogative in expression of our relative kind and a crucial means to maintain our peoples.
It appears to me that de Benoist's emphasis in criticizing individualism is more correct at this point. De Benoist may not be so much mistaken at this point in not distinguishing the kind of rights as in not emphasizing relativizing social grounds in firm contrast to other peoples and support as such that dynamic classification of bio-racial systems provide.
Law, on the other hand, is jumping the gun a bit in presuming our relative distinction in the telos of natural rights. I can't speak for de Benoist but of course I have acknowledged the importance of something like that protection of rights and individual liberties within the relative and bounded classification of European peoples, but I would favor a new way of devising them which would suffice for post modern performance requirements (e.g., warrant, accountability, coherence, agency, obligation, legitimacy, prohibition), since the telos of natural rights are likely to prove a partly obsolete relic of a more "stable" order and perhaps on a slippery slope to the Cartesian universality of human rights that came of them.
In either case, returning to the rights structures of bygone epochs is not our priority. Far from it, and in that respect, de Benoist is not wrong to be strongly critical of individual rights as a key agent in leaving us susceptible to destruction.
Neither again is Law wrong in emphasizing that something like rights are necessary to Europeans.
But until such time as we have overcome the Cartesian de-legitimization of social classification and Jewish exploitation of that de-legitimization, particularly in regard to White peoples' ability to discriminate for that prohibition, individual rights are better treated as a subset and permutation of positive attributes that the class (whole social groups of European peoples) would birth were it not in jeopardy - rights would be an epiphenomenon and not the sole distinguishing characteristic and means of our salvation - indeed, preoccupation with abstract premises as such can be a hindrance at this point, particularly if belabored where no "rights" grievances are, or indeed, can be raised. Rights treated as a shining beacon of European virtue (even in teleological form) would tend to run stiffly roughshod over the radically social source of our distinct character, our interdependence as a social group, and the performance requirements of our post modern condition, which require the assertion of our classification as relatively distinct from the rest of the world - a crucial social classificatory distinction that makes a difference.
26 May 2015 at 10:32 am
Tanstaafl says, *Hitler is your bugbear, your litmus test. That's your idea.*
It isn't my bugbear. I advocate all Europeans and recognize the obvious fact that he cannot be a unifying figure, but will be divisive and unnecessarily so - those people who think we need him are tediously oblivious to the obvious (you call my irritation with their idiocy my "bugbear"). It is rather their teddy bear, their security blanket, their pacifier and surrogate daddy. It is not too much to expect White advocates to have the respect to recognize him as having made bad us/them distinctions, to relegate him to history as pejorative on balance as such, not to be held up in sought-for redemption.
Daniel Antinora, as he would, agrees with Tan's psychologizing and slips in a plug for Jesus:"yep, Too bad he ruined Majority Rights over that and Christian metaphysics instead of starting his own website."
To which I say, Daniel A, Bullshit. It is an infinitely better site without Jesus freaks and those who insist upon trying to redeem Hitler.
Good riddance to you.
Tan says:
"DanielS, you write so much, even though it's very simple:"
He quotes me: the problem is that Hitler also made Slavs of nations to his east into enemies. He wasn't an advocate of all Whites in defense against Jews, simple as that.
Then Tan says:
I get it. You think Hitler was bad for Slavs. Again, that's not how I see it. Suffice it to say I understand jewish parasitism (and to your point, judeo-bolshevism) came before Hitler. You forget the pathogen. I don't.
You may think that you can read my mind but I have forgotten nothing of the kind. You are far from a mind reader.
Further, you say, "You think Hitler was bad for the Slavs. Again, that's not how I see it?" Was he being good to Slavs? Sure. He was being good to the Greeks too. So good for everybody he turned-out to be.
Tan:
All the rest of what you're saying stems from this disagreement.
No it doesn't. Perhaps you aren't as smart or as honest as I had thought. "All the rest stems from"...do you see his computer training as it causes him to try to trace a single cause…to a thing, by the way, which I never said - "judeo-boshevism came before Hitler." - let alone maintain over and against seeing Jews as an antagonistic group, not in part, but on the whole.
Tan:
"You get so wound up that you can't even read what I'm writing straight. For example:

Wait a minute! I don't criticize anything you say about the Jews!

Exactly. You'd like me to focus on the jews then you call that monocausalist/myopic. You are rambling and incoherent. Your mind is clouded with emotion.

I'm not going to change what, where or who I say it to just because it upsets you. Get over it already
I'm over it man. Associate with all the right-wing asses that you want; just wanted to say my bit as you are a part of a struggle and purporting to advocate all Europeans, and you cannot in that way.
Now calm your psychoanalytic babbling Tan, and read what I say:
Not that computer training is the only thing playing into monocausality or even that there is anything wrong with focusing on the Jews; but that you are taking too myopic a perspective and that (computer training) might be one factor..
For example, lets say KM wants to connect with Jarod Taylor (something I would not bother to do, but that's not the point), let's say KM wants to see if he can bring Taylor along to achieve more alignment and coordination, shares empathically in Taylor's way of talking, says "yes, it's suicidal to do this.." (all the while KM has already argued conclusively for himself that what is going on is genocide not suicide).
I've experienced the hair-trigger reaction by computer nerds to a social meandering too many times now, sudden conclusive reactions to innocent zig-zags and the merest theoretical ambiguity, even if a part of a process wholly intended to be corrected in fairly short order to alignment with what the nerd might wish as a result; but he will treat it (the slight zig-zag meander) rather as unbearably pernicious because it does not fit into the false either/or of his theoretical mindset misapplied to praxis: the social world, requiring negotiation, correction and adjustment by and for its interactive reflexivity and complex human agency; a complexity negotiated by means of phronesis - viz., practical judgement requiring of its kind of necessity therefore, a negotiated surveying process.
In this I am not saying Tan is crazy or applying psychoanalysis to him, I am suggesting, as per Aristotle, that he is over- or mis-applying lineal, either/or theory (which Aristotle designated "Theoria") to the more ambiguous, interactive social world, which Aristotle called "Praxis;" which Tan and Katana might, in turn, want to call "jargon"..
or Daniel A might smear as "rationalism" bereft the salvation of Jesus "metaphysics."
.......
Jews are an overriding source of our problems from their elites, as they exercise influence from 7 powerful niches, which I do not short-shrift; and as a whole people in their inherent genetic proclivities, from which I do not seek-out "the good ones" to include in our group; but objectivism, for example, as it disrupts organizational* abilities in our defense against them, is another problem.
* What I mean by organization, specifically and generally, is in regard to an understanding of group and national boundaries of our people which is shared enough to be accounted-for and acted-upon.

The inquiry into our own responses, or lack thereof, WILL NECESSARILY BE connected with the inquiry of those who might obstruct and suppress them - hence it cannot distract from the J.Q. ultimately. Rightfully angered response and resistance to it would provoke inquiry as to whom is resisting and promoting our dispossession.
Far from the purview of European / American men were two conceptual weapons which could be alternated arbitrarily, wielded in an instant by feminists (or wielded similarly and unwittingly by neo-traditional women, for that matter), as equipped with the cynicism of these memes to dismiss, in either case, recourse to two profoundly important European moral orderings.
Most significantly, one weapon was to deride Europe's natural Aristotlean morality, its observation of optimality and relationships as central to human nature, and another to destroy the propositions and principles initiated by the likes of Kant to gird, e.g., against arbitrary vicissitudes of empirical philosophy being taken too far – but in either case, the weapons distinguish females (including White females, of course) as having a separate moral order not beholden to White men and thus not beholden to Europeans as a system with shared social, moral capital and human ecology of millennia.
Deep within the wallowing abyss of de Beauvoir's "The Second Sex", its talk of "sacred ministry of betrayal" feeding extant dissatisfactions in females, lurked these weapons - far out of the casual purview of White men to apprehend from whence came what hit them and what it was about.
Betty Friedan (1963), with the modernist, "she's just like one of the boys and, if liberated to participate, may do-so as an equal" approach to feminism, was the preeminent figure in the second wave of feminism; she took as her point of departure this line from Simone de Beauvoir, 1948, page 672: "This utility of the housekeeper's heaven is the reason why she (speaking of traditional women) adopts the Aristotlean morality of the golden mean, that is, of mediocrity."
My hunch that was her source inspiration is borne-out through multiple connections.
Carol Gilligan (1982), with the neo-traditional angle focusing on qualitative differences of females, but still within the feminist framework, also took a line from de Beauvoir as her point of departure - 1948, Page 681: " but she knows that he himself has chosen the premises on which his rigorous deductions depend.. but she refuses to play the game.. she knows that male morality as it concerns her, is a vast hoax."
My observation that this was the source for Gilligan was confirmed by Helen Haste, a colleague of Gilligan's at Harvard.
While there are other significant non-Jewish feminists, forebears besides de Beauvoir, it is true that de Beauvoir's feminist philosophy has roots in Marx's notion that marriage and patriarchy are veritable slavery - women's "liberation requires that these institutions be overturned, a revolutionary act corresponding to liberation of all."
The situation was made ripe for exploitation and runaway by the logical extension of modernity, well-meaning at first as a liberation from mere, but harmful traditions and superstitions, it ran rough-shod and ruptured accountable social classification – their utility naivly or disingenuously pushed-aside in favor of the objectivist scientism of Lockeatine civil rights, objectivist neo-liberal capitalism, and seized upon in distortion by "neo-cons", but not before these wielded "objectivist" rights were fundamentally weaponized and reversed in form against Whites, by Jews, Marxists re-deploying these ideas in the form of "anti-racism" and "civil rights" - discrimination against Whites and the prohibition of discrimination by White men.
Underpinning susceptibility to this all along was their saboteurs ticking time-bomb - liberal affectation planted into European culture and becoming more deeply embedded over 2,000 years; viz., in contrast to the exclusivity of Jews, (as GW notes) Judeo-Christianity's propositional altercast as undifferentiated gentiles in the eyes of god, to include any race in its moral order, and the disordering effect of modernity to traditional European moral orders was virtually a necessary consequence.
With racial bounds broken but classification still necessary to human perceptual organ- ization, the least ignorable categories emerged in de facto high relief and resonance – gender being one of them. Within the disorder the female one-up position in partner selection (don't think so? she'll call upon the goon squad to show you who is boss) emerged with increased significance, whereupon they are pandered-to from males of every direction and most importantly, cynically and cunningly, by Jews, of course, to betray their co-evolutionary males. With White men vilified thus and White females pandered-to constantly, even puerile White females become articulate, over- confident, correspondingly under-empathetic, sometimes brazen with self righteous entitlement and prerogative.
Jewish interests can take advantage of this; demoralize their adversaries by pandering to their co-evolutionary females in this position and the atavistic denominator of the disorder; for marked example, by promoting the high contrast tropism of White/black mixing –blacks being the other category hardest to ignore despite prohibition on class- ifications –while the prohibition of discrimination leaves the more protracted rate of maturity of White men susceptible to the more episodic, atavistic assertion of blacks.
Professor Pearce (with Rossi) might add that within the paradoxic performance requirements of feminism there is nothing even a well-intentioned male can do if a feminist wishes to put him in the wrong: If he treats her as one of boys, then he may be construed as a male chauvinist pig, who does not respect the special quality of her gender. If he treats her with deference to the special qualities of her gender, he can be construed as a condescending patriarch and/or a wimp who does not respect her agency, autonomy and independence.
The situation is only going to be perpetuated by a paradoxic (really, "quaradoxic") phenomenon that Whites are prone to be up against, what I call the charmed loop of didactic incitement: This does require that sufficient power is brought to bear against Whites, but it is a likely predicament given social injunctions against discriminatory social classifications rendered by White men and the heavily pandered-to one-up position of females within the disorder of modernity; along with its exponentially more powerfully positioned puerile female inclination to incite genetic competition.
___________

The Dark Side of Self Actualization Intersecting Incommensurate Gender Agendas: Corrective Structures and Systematization -
In this essay I will re-tell the story of how I began to understand and organize gender relations at the intersection of race and individualism in order to diagnose attendant problems and prescribe corrections. I will make refinements with what I have learned since initial instantiations of this hypothesis. I feel compelled to make this case again as there are popular sites in WN which are taking on the issue and I do not trust them to handle it well. For very specific reasons I have long held that there should be a platform for White men/males that both advocates them and is critical of female predilections, inclinations, politics. This will start out with a critical tone, as it is necessary to get to critical parts right away, but there is a happy ending for both genders.
In my first renderings of this hypothesis, I took Maslow's Hierarchy of needs (which he also referred-to as a hierarchy of motives), as a preliminary framework in need of correction. That remains a particularly useful point of departure for a working hypothesis to address problems: of where and how individualism, peoples' predica- ment within modernity and incommensurate gender relations may be exacerbated and pandered-to; whether by hostile interests (e.g., YKW) or indifferent interests (e.g. naive or disingenuous objectivist/relativists, neo-liberals); thereby rupturing racial bounds which could otherwise facilitate systemic homeostasis; instead runaway and reflexive reversals is perpetuated -e.g., "the dark side of self actualization."

"I don't have to tell you about the tyranny of patterns, that is the rubric under which we meet. What you may not know is that you have to accept them." - Bateson
But rather than merely accept them, the proposition here is that we recognize them, take them to heart and work with them instead of against them.
For good reasons, I took Maslow as the preliminary framework against which to propose corrections (will explain momentarily). Neither is it necessary to discard the diagnosis of toxicity in this model of higher needs being founded in hierarchical succession upon maximal fulfillment of more fundamental needs, particularly as it has played-out in - and been an influence of - the pop-culture of European-American relations; nor is it necessary to alter its proposed general correction of taking attendance to needs and motives into a circulating process based on the Aristotlean recommendation of optimal levels of need satisfaction and the centrality of human concern for relations.
Unlike Maslow's terms for the constituent needs, I have ever (since the early 90s) proposed four terms (the number of four terms are taken for reasons that I will explain) in place of the terms that he uses in this hierarchy –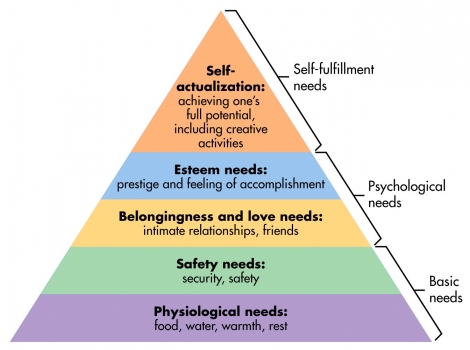 Socialization, Being, Routine/Reverence and Self Actualization in a circulating management are proposed instead.

"Just a few more words added to his grammar of motives might change a sociopath into a decent man." - Kenneth Burke
- thus…
- By Dr. Graham Lister
Look, I don't have the time or inclination to point-out the half-baked thinking of MR's commentators or interviewed guests (if I think them to be in error). Kevin MacDonald can defend himself can he not? After all, if his ideas are completely robust how can he be subject to a 'humiliation'? All ideas, political, philosophical and scientific, have to be stress-tested in order to investigate their validity. Why anyone is so much of a 'special snowflake' that they get an apriori exemption from this process is beyond me.
Now, no-one that's sane thinks the individual per se can or should be 'abolished', but people have very odd and damaging ideas about what 'the individual' is and what it represents - such that over the longer term the ideology of 'individualism' has extremely deleterious effects as its model of reality is not in alignment with the true social ontology. Human beings, including Europeans, evolved in small, highly social/group orientated bands. It's really not rocket science to understand that variation in fitness is partitioned into a group element and an individual element (whilst obviously selecting for or against specific alleles and associated phenotypic traits). In fact, such an observation mathematically and logically flows from basic population genetics, which Hamilton went on to describe as 'inclusive fitness' and the importance of relatedness to the evolution of behaviour and life history traits (like female biased sex-ratios in the Hymenoptera etc). Price simplified inclusive fitness theory with his work. And it's developed since. Steven Frank's book on social evolution is still the best starting point for anyone seriously interested in the topic.
Returning to the politics and philosophy parts of the discussion, Aristotle is my favourite thinker in these areas. First of all, he would suggest that a proper balance between the 'parts' and the 'whole' (individuals and the group) is necessary for both to fully flourish. There is a mutual interdependence and reciprocity between the two levels of social reality. Secondly, Aristotle would suggest that there may be many ways to live (like being a Lockean liberal perhaps), but many ways to live are ultimately sub- optimal with the goal of full and genuine human flourishing. And this is true at both the individual level and the group level. And yes the interests of a given individual and a given group can be conflict (again this flows from very basic evolutionary biology and the game-theoretic issue of 'free-riders'). Thus there must be mechanisms for maintaining the health of both individuals and the collective. It starts by the recognition of the fact that the individual is social and utterly dependent upon the collective in numerous ways that liberal 'individualistic' ideology willfully ignores.
Ultimately, I reject liberalism as a set of false ideas about the human world - it has the ontology of humans both as individuals and as communities wrong. Bad ideas eventually result in bad consequences and one hopes vice versa. Thus, I am broadly an Aristotelian communitarian. And I think that must incorporate the realities of human nature (groupishness) and our bio-cultural differential status regarding different groups of human beings. Note, it's a political axis of differences (bio-cultural) that ultimately ends up in the Schmittian friend-enemy distinction, not some bullshit about equality vs inequalities except that I very naturally value my own well being and life more highly than a random stranger's and I also value the life of my extended community both today and tomorrow (the idea of an intergenerational 'moral economy').
Being a non-liberal, I am against cheap all-encompassing forms of universalism or the moral plateau as philosophers call it. Rather I believe in a nested hierarchy of moral responsibility. I have much more moral duties to my own children than my next door neighbour's kids, let alone some family in China (that of course does not imply I, by default, hate people in China or wish them harm just that I feel I have minimal moral responsibilities towards them). But I do have some properly warranted moral responsibilities to my neighbourhood and my community. Moral responsibility varies with proximity (properly understood).
Roger Scruton writes about a hierarchy of moral responsibility often. Here he speaks about in the context of the absurd (and liberal) idea of 'animal rights.'
OK, I have previously attempted on many occasions to write about and explain my thoughts on topics such as societal homogeneity and social capital etc. I will not endlessly repeat myself.
As for the idiotic, paranoid reaction by some to my reappearance, it was simply a function of me taking a quick look at MR in a quite moment and seeing folks speculation about my death! And I posted some chucks from an essay I had been reading. I am starting to get to grips with using a tablet and MR as a site isn't the easiest to use; so out of laziness I didn't put the comments in quotation marks. Only when someone posted them to the front page as my own did I feel duty-bound to privately point out that fact. But they're still good points that I agree with about 90%
No coordination with Danny or GW etc. Seeing a conspiracy at every turn is how Jews think - they project onto others their own deeply ingrained mindset. It's both pathetic and undignified to follow that way of thinking quite so slavishly.
Speaking of slaves, can anyone seriously doubt the USA is a vassal state of Israel? The best superpower money can buy? And yet Americans still persist in their hurbris that they are the model Europeans 'must' follow? Look, if KM or indeed anyone else is pushing that as some sort of 'idea' they can go fuck themselves. Savvy?
If Mr. Bowery wishes to contribute to MR go for it. Who the fuck cares either way?
As European(White) Nationalists, we all know that the wake of the World Wars has not birthed favorable circumstances for our people. Thus, we are decidedly less satisfied than Max Hastings that a marked separatism from Jewish power and influence was not achieved, its necessity not even understood; and along with that that a pervasive liberalism should have won-out as consequence, potentially auguring the final chapter for Europeans in entirety.
Was it "hubris" for Poland to want its nation back? I rather think not. It's called ethno-nationalism and it is that which we should support as opposed to internationalism. Germany was still huge after Versailles. On the Polish border, all it had lost were Posen, Bromberg and Thorn. Danzig became neutral. The Max Hastings account introduces yet more discussion of Versailles to make it more understandable as an effort at justice, as it always appeared when looking at the territorial divisions. However, there have been a couple of parties who want me to run strong anti-Polish propaganda.
The large problem with that is that for those of us who view White Nationalist media as our veritable news source now (finding other, anti-White media wholly intolerable), a hypotrophied unanimity with Nazism and its antecedent regime's military campaigns is what we get: for whatever reasons, but probably because America is so German- American that a "by-golly, Hitler was absolutely right!" perspective is all too convenient (and the most popular and economically supported of any WN perspective) in the wake of Jewish and Neo-liberal destruction; and all the more motivated with guilt trips of World War II being most pressing upon them; their having least perspective on anything but a direct desire to throw guilt trips off as entire fabrication: nuances of perspective and history are cast aside, and ultimately, the unfortunate difficulty they have in seeing our family relations and the more relative and complex justice of the circumstance seeds potential inter-European conflict, if not war. Seeds sown oblivious to the fact that we do not care to lay guilt trips upon them, certainly not subsequent generations, they go ahead and try to lay guilt trips upon us for events before our fathers lives even. Just as they want it understood that they and their forefathers were not ex-nihilo evil, but had reasons for their wars, so too those of "Allied" descent wish to claim the same.
Yes, there were corrupt forces manipulating the circumstances, but there were also justly reasoned motives. The circumstances were a great deal more complicated and justified from an Allied perspective than The Hitler contingent of WN will ever admit. That's a problem if you want to treat WN as your media. Because Nazi Germany and Kaiser Germany were not pure and sheer victims, as the salient contingent of WN wish to claim. But so long as their childish and Jewish style of argumentation is what is being served in WN discourse, I am left no choice but to balance things off in the service of truth. There are several sites out there for those who want to take a "Hitler only good everyone else bad" perspective. You will not hear that the German regimes did have choices: Polish, Belarusian, Ukrainian and other Nationalisms, even the British, of course, could have been aligned, willing and able to fight Soviet incursions (had done so already in some instances).
Until there are other, or more, WN sites which care for the truth and represent events in the context of their nuance and balance, I must continue to highlight discussions such as that from Max Hastings. In fact, there is much there that one would never hear and learn about if the now standard WN position on several sites - "Germany's war efforts only good, their people only victims" - were the only perspective heard; and there is a great deal of intimidation that it be the only perspective heard in WN, to the point where the opposite of PC is in effect, to where it is a veritable taboo to say anything negative about Nazi Germany and its predecessors and anything good about the Allies and their predecessors. In truth, of course, there are many things for Germans to be proud of, and some things to not be so proud of. For some reason, that is too complex a fact for some to cope with. Those of us who are sick of that childish unanimity might find Max Hastings discussion refreshing and informative.
There are thoughts on responsibility in World War I which echo very much that of WWII. Thoughts on Versailles foreign to WN discourse. And of course the great taboo in WN, to suggest that a German military could have done anything worth resisting. It was of course noble to burn the library of Leuven (they just had to do that, didn't they?); to do whatever I am not allowed to speak about to Belgian civilians there, in Dinant and elsewhere, to French and other civilians; in Kalisz as well. No, Germany was always a perfect nation, nobody can say otherwise; if you want to blame anybody, conveniently blame Poland as Hitler and Goebbels suggested, or as Friedrich the Great might have proposed of his then vanquished neighbor.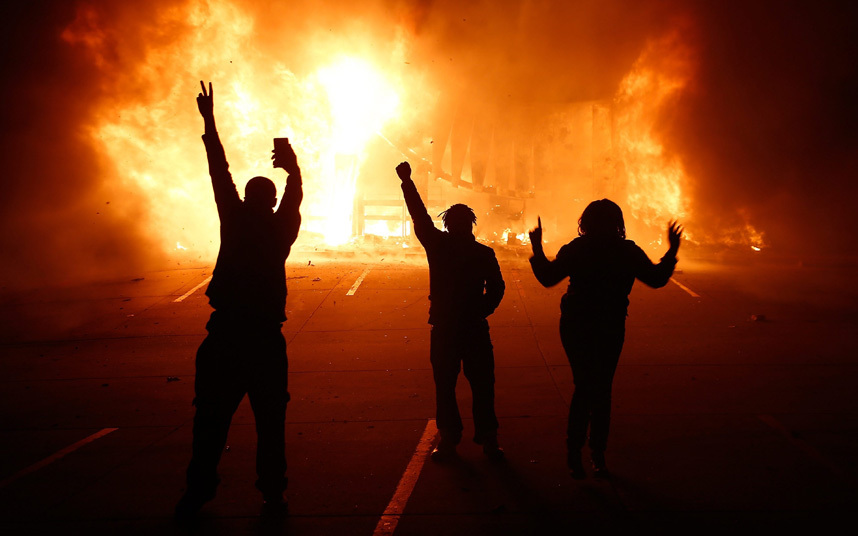 Revealed here (below, press Continued) by this whining rant, Dutchsinse, and those like him, are beginning to get their own 'just deserts' for past weak-kneed acceptance of liberal k***j*w equalitarian multi-culturalism. Others fought it for decades, too often to be confronted by such a**holes as this, who now too late 'see the light'.
- Bob in D.C.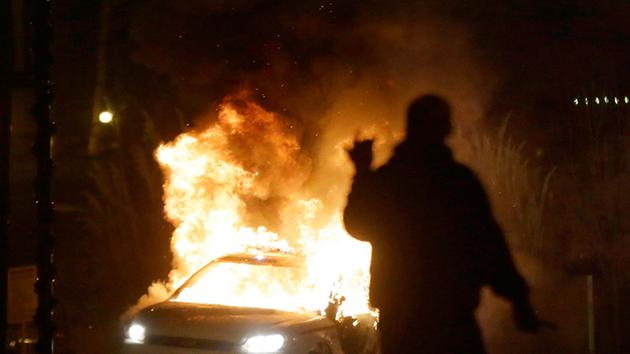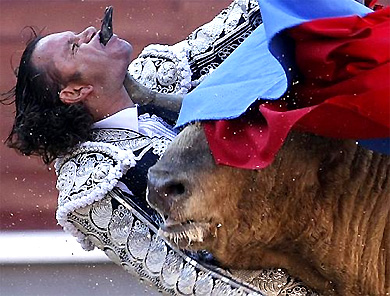 Anti-racism is prejudice. It is not innocent. It is hurting and it is killing people.
After a delay, the administration's final "Affirmatively Furthering Fair Housing" regulation is now expected to be announced in December. Originally scheduled for finalization in October, the new Housing and Urban Development Department rules will force all cities and suburbs to accept subsidized housing in the name of racial diversity, superceding all local zoning ordinances.

The Orwellian-sounding regulation would force some 1,200 municipalities to redraw zoning maps to racially diversify suburban neighborhoods.
While temporarily punting away politically fraught issues may be smart politics, it's cowardly leadership.

Under the scheme, HUD plans to map every US neighborhood by race and publish "geospatial data" pinpointing racial imbalances. Areas deemed overly segregated will be forced to change their zoning laws to allow construction of subsidized and other affordable housing to bring more low-income minorities into "white suburbs." HUD's maps will be used to select affordable housing sites.

It's part of the administration's ambitious agenda to eliminate "racial segregation," ZIP code by ZIP code, block by block, through the systematic dismantling of allegedly "exclusionary" building ordinances. In effect, federal bureaucrats will have the power to rezone your neighborhood.

Of course, Obama and Democrats are loath to inject this decidedly radical issue into the elections, so they'll keep it out of the headlines until after voters go to the polls.

While temporarily punting away politically fraught issues may be smart politics, it's cowardly leadership.

If the president's policies are so popular, why does he have to try to hide them from voters? And who can trust Democrats now distancing themselves from him and his ideas when they voted with him 99% of the time previously?
Paul Sperry, Hoover Institution media fellow and author of "The Great American Bank Robbery," which exposes the racial politics behind the mortgage crisis - government attempt to increase minority home-ownership instigated the sub-prime housing crisis.
http://nypost.com/2014/10/26/obamas-plans-for-a-secret-radical-agenda-after-the-elections/

http://whiterabbitradio.net/white-genocide-white-suburbs-soon-legally-forced-to-accept-racial-diversity
The Pejorative Side of Modernity or Civilization, Competing Theories or Allied? Part 2
2,281 words