Majorityrights Central > Category: The Proposition Nation
Alex Linder interviewed (try not to let the Australian accent of his interviewer bother you).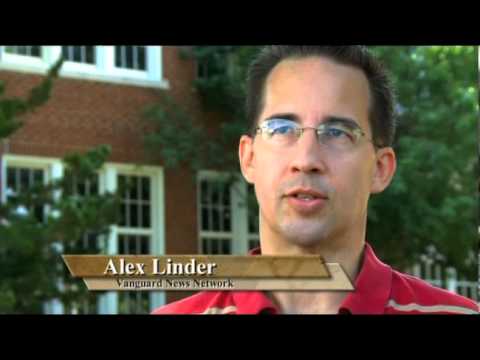 There is or can be a misunderstanding.
- that I simply want to refrain from going ahead and killing Jews et al. on principle, naivete or for petty moral reasons.
- that I and we could not be content nor ever recognize that we'd be better off if they were gone.
But that is not the case.
It is the case rather that it is generally not a good idea to announce that you want to get them all whether you think it is necessary or not.
It would be hard to implement and worse, might work to our detriment if not conceived and promoted properly.
It is not only a strategic matter but a theoretical matter: for what we want ultimately is separatism (killing is a species thereof).

Separatism can be argued not only by broader and more practical metrics, but if it is achieved, it is more feasible for the purpose of killing - as opposed to taking the stance that even while they remain tangled up in our hair, we might succeed in the complex affair of teaching people to know, psychologically, what to do because Alex says so (bold and intelligent though most of his arguments are)...
As opposed to Alex saying so, if they are to be killed it would be for the broadly intelligible, broadly acceptable (therefore possible to facilitate) and operationally verifiable reason that they will not leave us alone when given the option, but insist on their imposition to our exploitation and long term extinction - a verifiable consequence and reason for their imposition - to eliminate us as a people, therefore a highly assertable warrant to preempt it.
This could be demonstrable even in their refusal to allow our benign and fair act of separating and expelling them from our people.
Given these considerations hence, my motto: separatism is the first step, separatism is the ultimate aim, separatism is always possible.
Since I am paying more attention to things Asian as a result of Kumiko's participation here, a couple of videos and a composition of Facebook comments relevant and illustrative of issues that I have been discussing have come to my attention.
Asian illustrations of..
1. Advised social confirmation and elevation: of the value of ordinary routine practices; in this case, participation in social routine.
2. Bad parenting advice: "You are from Sweden" and simply Swedish by proposition - abrogates racial accountability and leaves one susceptible to Jewish trolling for racial divisiveness and strife instead. Why the suspicion of Jewish trolling? Because of a salient example…
3. A composition of fake tweets: attributed to Americans apparently mocking the atomic bombing of Japan:
Captioned "stay 'classy' America" - the fraud and motive to create a division between Whites and East Asians is traceable to Jewish motives.

Coming to these examples throwing light on racial accountability from Asia, one at a time -

1. Advised celebration of ordinary routine:
Kumiko likes Korean and Japanese pop music videos and she showed me this Japanese one.
Participation in..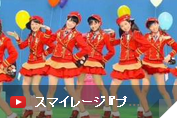 ..routine social service..
If WN can show bearance upon what might otherwise be construed as an appeal to yellow fever by the presentation of this video, there is actually bearing upon an important point that I made in my article about "the dark side of self actualization" and how to otherwise moderate and optimize actualization.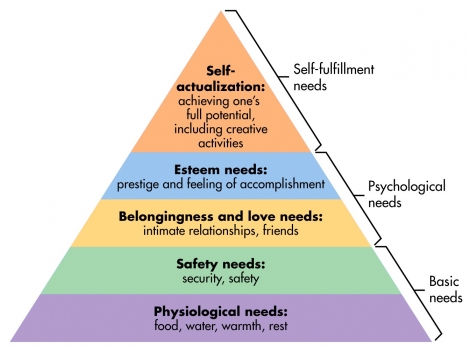 That is to say, one thing that needs to happen in our re-socialization of actualization is for the value of individual self actualization to become part of a rotating and optimizing process of attention, to where it does not always and statically occupy the top of a hierarchy. That over-emphasis has, of course, destabilized and lent to the rupture of our racial/social systemic homeostasis. The inference I've made is that one of the aspects of actualization that needs to be constructed, elevated in importance and encouraged to enjoy is not only a sufficient amount of routine but also routine social participation in our tried and true practices and procedures. That will not only allow us to learn from our forebears but it is also necessary to create a platform for elaboration and innovation; i.e., it is prerequisite and socially as important as actualization. This video shows a song and dance of girls in Japanese postal service uniforms.
The point that I am trying to make is that celebrative or otherwise reverential treatment like this, of the ordinary and social routine, might help to emphasize sufficient sufficience, so to speak, in enjoyment of necessary social routines and with it, an elevation of appreciation of ordinary necessity so that it is not dwarfed nor its vital necessity discouraged by singular social appreciation and veneration of the extraordinary and the sacred.
I hypothesize this elevating celebration of routine (in this case social) practices as one side of the necessary elevation of the social esteem of routine; another side of "routine" elevation would be ceremony and sacral treatment of exemplary practices.
2. Bad parenting advice: The oriental woman in this video was adopted by Swedish parents and brought-up with that idea that she is "simply Swedish, the same as any other Swede", by proposition.
By contrast, if she were taught that she was an adopted girl of Korean descent, who was and should be welcomed as counting of a manageable, benign but accountable enclave of Swedish nationals…
...there is insufficient accountability in insistence upon her parents well meaning but bad advice - simply asserting that she is Swedish just like all other Swedes.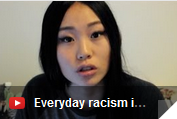 She sets herself up for abuse
Adopted by Swedish parents and growing up in Sweden, she responds to the question from a Swedish man, "where are you from?" that she is "from Sweden." The man responds, "no, where are you really from?"
She takes this as an example of "racism" and tries to correct the man in the motive she perceives of his question, answering that she is "Swedish just like every other Swedish national" - as her parents taught her.
However, I'd guess that the man's question was not "racist" in a negative sense. Yes, it was racial in the sense that he was trying to get an accurate sense of how to classify her, but why? Because he thought negatively of her and of her being in Sweden? Probably not.
He was quite possibly asking her for one or all of the following three reasons:
a) He found her attractive and wanted to know where her sort was from for future and general reference.
b) He found her attractive and saw the question as an opportunity for an ice breaker.
c) If she answered, "Korea", chances are that he would enjoy showing his good-will toward her, by confirming her honest account and her people as really OK, and that as a part of a reasonable and accountable number of her kind of immigration, take occasion to show support for her participation with Sweden.
That is to say, what the man was doing was "racism" by definition in the sense that he was attempting to classify people genetically (not doing the mere liberal thing of pretending to be blind to racial classifications but judging people instead by propositions), but it was, in all likelihood, a benign kind of classifying, motivated by respect and a wish for accountability.
Because she treated it as "racism", i.e., classification for negative motives, she attempted to denounce it and hide behind the well meaning but fundamentally dishonest advice of her parents that as a propositional Swede she was the same as an evolutionary Swede.
As such she denies the possibility of honest accountability that would serve to limit negative treatment of her in Sweden and gain her support from those who have an honest concern for the management of native Swedes.
Instead, for denying accountability and denouncing the account requested as "racist" she sets herself up for abuse from at least two kinds in particular.
She will perhaps get some abuse from jealous and racially concerned Swedes, e.g., Swedish women miffed with yellow fever. That would be understandable if Asian immigration were taken too far at any rate, but when there is no accountability it is likely to be more provocative of the racially sensitive Swede for her to say, "I am the same as you", have the same history, etc. But even at that, it is probable that she did not really receive much of the gaffe from true Swedish women. What abuse that she got and experienced, with truly saddening pain, most likely came from Jewish trolls looking to stir conflict between Whites and Asians.

She gets abused by what probably are some Jewish trolls trying to provoke conflict between Asians and racially aware Whites: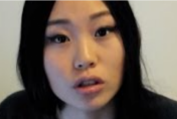 3. What makes me hypothesize Jewish trolling? viz., that Jewish trolls can be trying to provoke her and provoke conflict between Whites and Asians?:
How about this. Kumiko showed me this composition, supposedly of Facebook posts by American people speaking of their own accord, saying that they are happy that Japan sustained nuclear bomb attacks in WWII and would be quite happy for it to happen again.
I grew up in America and for 34 years spent there never encountered an American who would speak remotely like this about Japan or the atomic bombing of Japan. Furthermore, if one reads these comments it is clear by a careful discourse analysis that the writer of all of these comments is one or a few people. If one is more careful still, to take style and motive into account, the Jewish hand is evident.
Though it may seem like obvious trolling to some of us, unfortunately this was apparently taken seriously by some Japanese audiences and even shown on Japanese news as if it were an honest reflection of American sentiments - when in truth, these are not remotely accurate statements of Americans: Stay classy America? No, stay "classy" with your divide and conquer chutzpah Jews - greatest shame is upon you and we are watching you.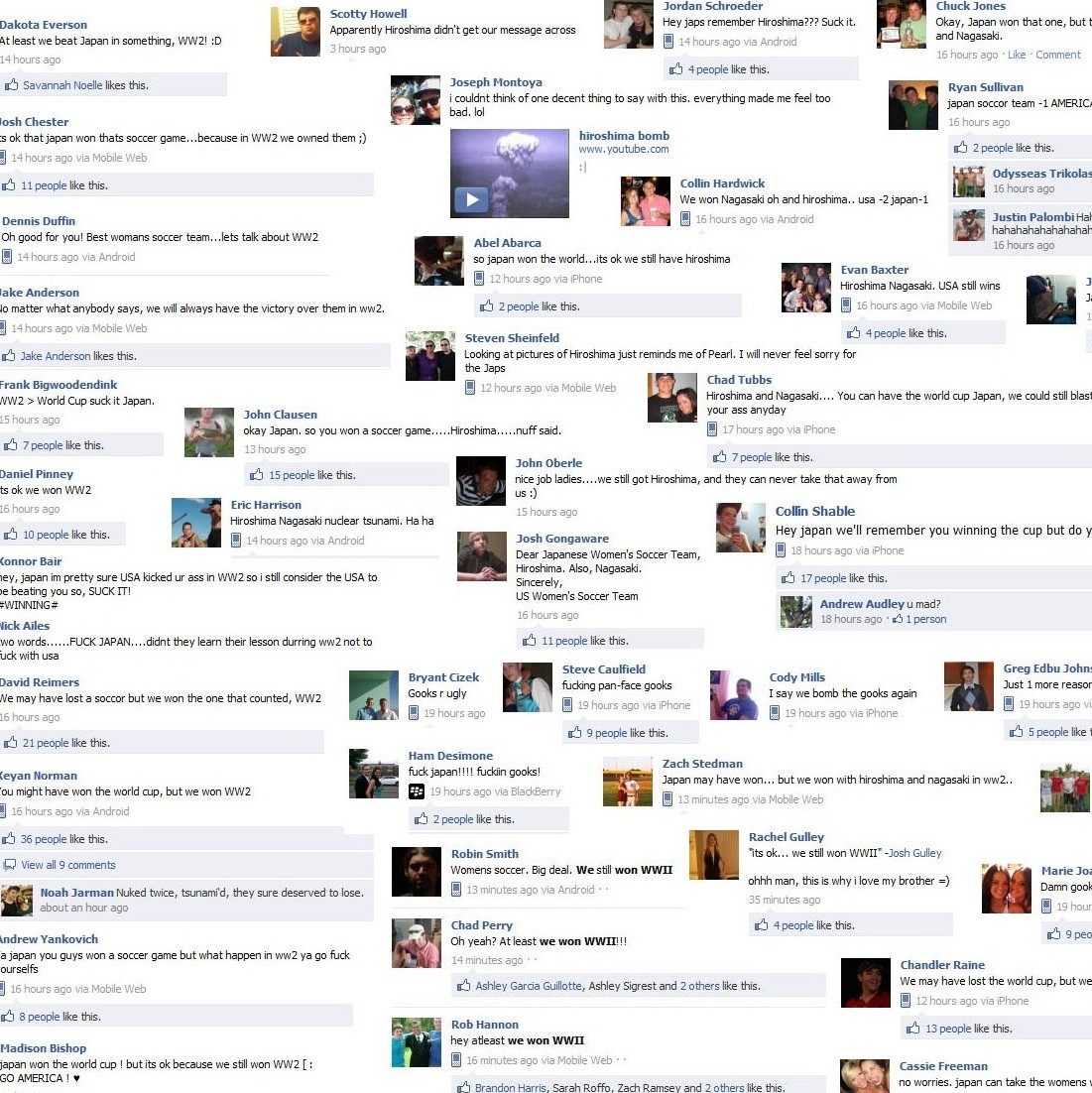 Full composition under the fold..
​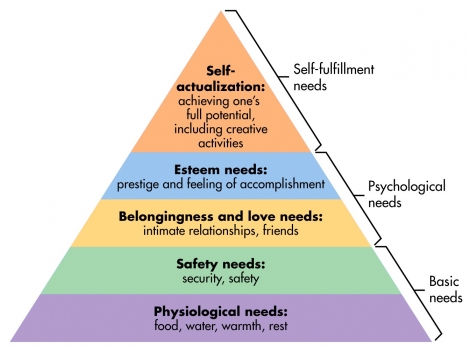 For many years I have argued that Maslow's hierarchy establishes an excellent point of departure - a paradigm to transform into a new paradigm on our behalf as Whites - as it does represent the apex of the American dream of individual self actualization, it also provides instantiation to look at the problems that can, and quite evidently do, ensue from its rule structure. Hence, a critique of it permits its highly relevant occasion to retool and socialize it to our concern as Whites. To do that we might look back to its classical origins in Aristotle, to its popularization in the feminism and the human potential movements of the 60s, to how we might transform and cast the path of needs and motives in optimal terms for both the individual and group interests of Whites.
However, the right-wing hasn't yet gotten the significance of my argument. Where they do see merit, they want to put it in their own Cartesian terms. They miss a crucial hermeneutic point in history, that Friedan's second wave of feminism had women acting through and in accordance of this paradigm - highlighting the vulgarity of its social disregard, self righteously pursuing "self actualization" while ignoring the "privilege" that men alone had of being required at the same time to go to Vietnam to die. But rather than seeing the valid gender aspect of the hippie protest of the draft as a male thing (a quest for midtdasein for males), the right-wing in their desperate, reactionary way, go along with the Jewish story that it was all about "free love", "civil rights for blacks", and "universal peace" or they cater to the right-wing story that hippies sought nothing that a real man should pursue - they were part and parcel of the downfall of Whites - our men, by reactionary contrast, have to learn how to be real men: and now the right-wing will be..
Defining real White men for you… with a lisp..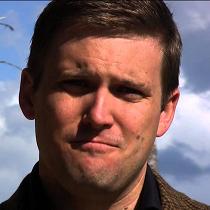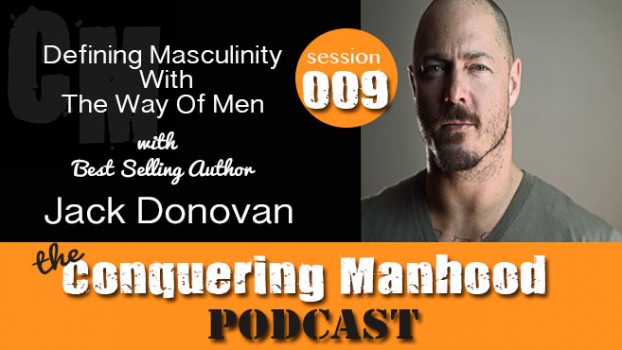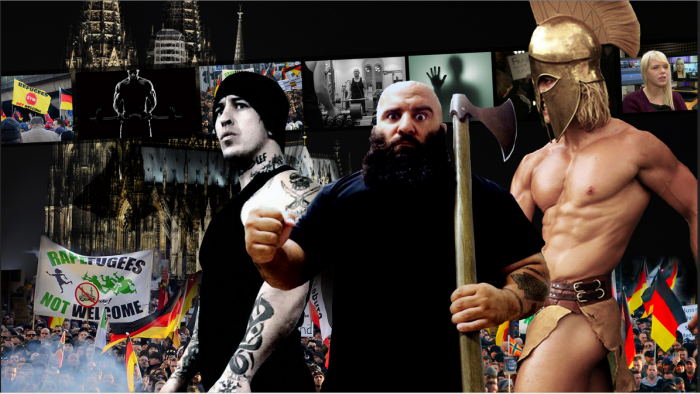 Puerto Ricans in attendance to karate movies and White boys imitating gay pride parades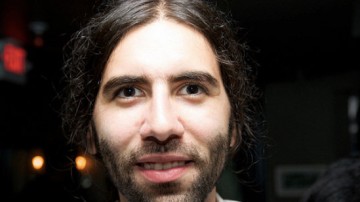 A return of what? A morning and evening call to prayer, perhaps.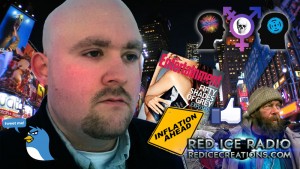 Sex tourism in South East Asia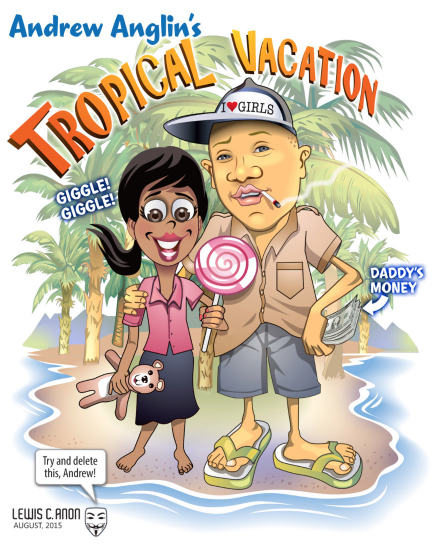 Ignore and talk past the White Left as defined at MR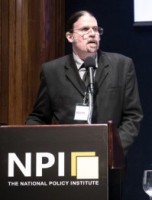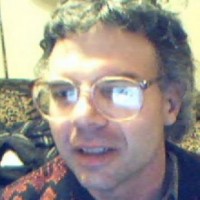 Pretend there's this "new thing" called "alt-left" and its anything but a foil for the Regnery circus' Alt-right.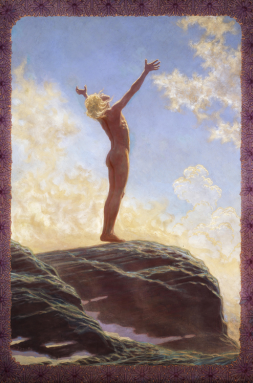 "Introducing the 'Alt left"
Ignore our many discussions as to the drawbacks of black hyper-masculinity in comparison to terms of optimal White/European masculinity - which need to be confirmed and which only MR has confirmed…
Instead toss the idea with a gay friend..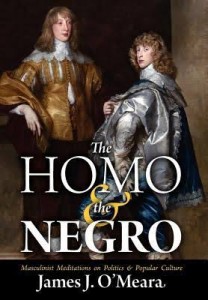 Who casts black hyper-masculinity in contrast to homosexuality.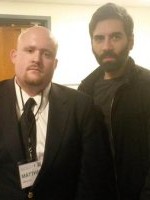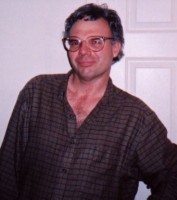 Even though you have no special concern for Whites and consider mixing with blacks to be no big deal..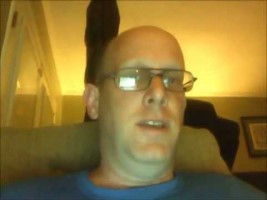 Even though you have no special concern for Whites, latch onto the alt-right big tent to compensate for your floundering market and source of ideas - such as the idea of re-tooling, transforming, viz., socializing, optimizing and normalizing Maslow's hierarchy in White/European interests (which can be safely ignored as having been discussed at MR for years).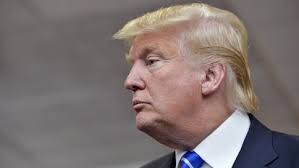 Be a crass businessman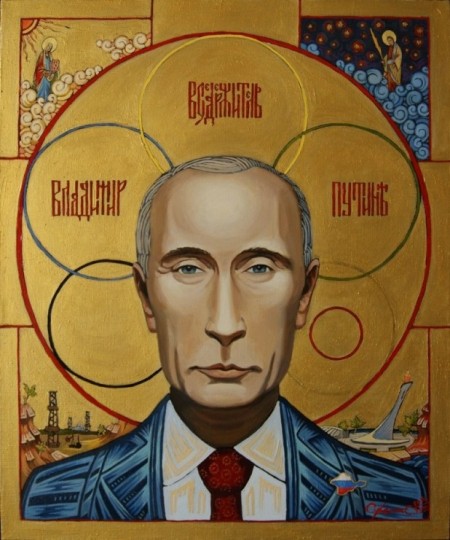 Kiss the ass [Welcome back!] of Jews and their proxies; and on their behalf..
Appropriate Asian lands and resources, allow Jews and neo-liberals to parasitically trade on that..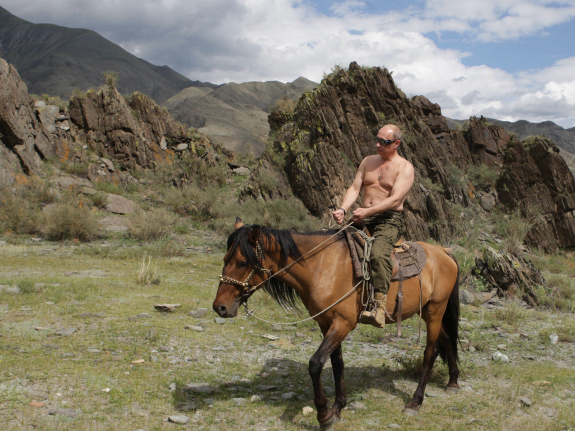 Aggrandizement as middle men at others expense instead of developing a Russian ethnostate.
...learn, in fact, how to act like a Jew and without honor so that you can get-over over there.


Atavistic intelligentsia - an apt term for themselves. And they "Hail 'The' Donald"
Puke.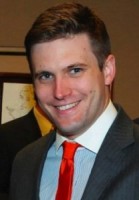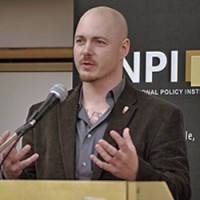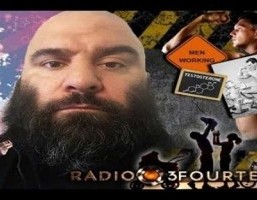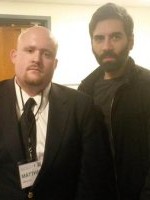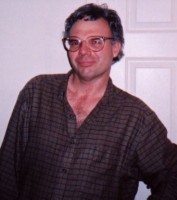 "Become who we are": Teaching us how to be real White men
Upchuck.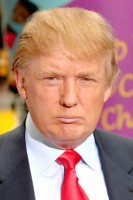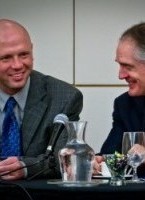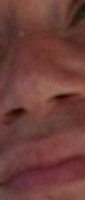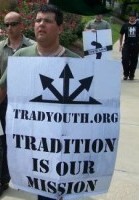 Compulsory Diversity News: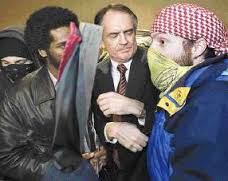 He knows you not…
I love pointing-out to people, right-wingers, who want to blame youth culture of the 60s as the onset and crux of our demise (not you, GW), that Jewish power and influence combined with Modernist naivete were the forces that were the major culprits - and that they were well in force already in the 50s and early 60s, well before kids grew their hair long, listened to rock n' roll and resisted the Vietnam draft.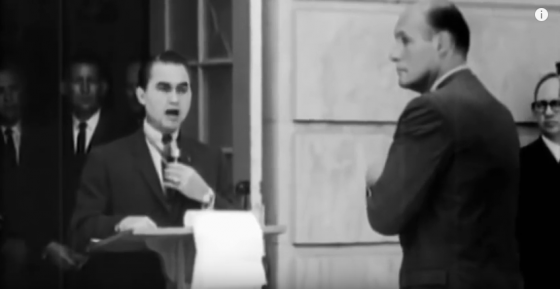 Take note of Michael O'Meara's discussion of how The Soviets and other Marxists/communists used black "civil rights" as a weapon against America; also note my reinforcement that Jewish interests, via Katzenbach, prominently, were only too happy to facilitate what was then more straightforwardly referred-to as "integration."
Kennedy had been ignoring Vice President Lyndon B. Johnson's advice, to "look Southerners in the eye and tell them that integration was a moral and Christian issue."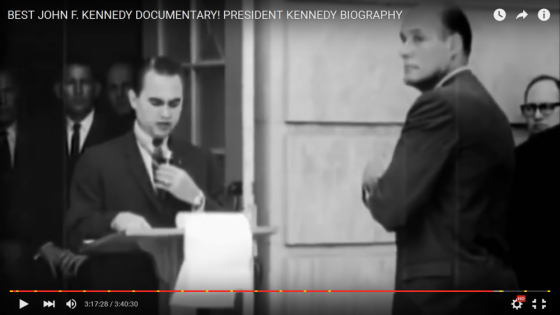 Governor Wallace, posturing as if to stand in the way of integration, is confronted by Katzenbach
Watching Wallace's posturing, President Kennedy decided for the first time in his career to risk his political standing in the South by taking the side of integration. President Kennedy decides to go on national television that night and give a speech calling for a civil rights act to end discrimination in the South.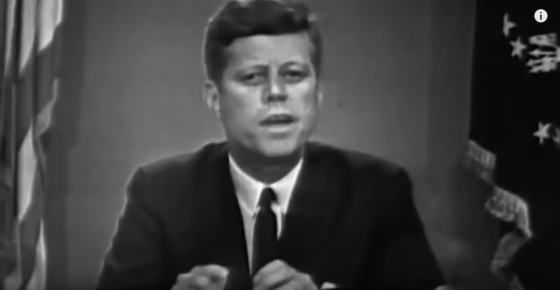 "We are confronted primarily with a moral issue. It is as old as the scriptures and as clear as The American Constitution. The heart of the question is, whether all Americans are to be afforded equal rights and equal opportunities (He 'finally' calls for Federal law ending segregation). Next week I shall ask the Congress of The United States to act, to make a commitment that has not been fully made in this century to the proposition that race has no place in American life or law."
This, GW, is why not only the Arahamic universalism of The Right, but its wedding to Enlightenment style objectivism (and universalism) must be overcome as well - and it is the post modern project, proper, which has undertaken to do that.
Kennedy is also the one who got us into the Vietnam debacle with a strategy of showing strength against communism with "small wars."
The documentary concludes..
'Kennedy set so much in motion in such a short period of time"...
Perhaps the most reliably good outcome of Kennedy biographies are the endings.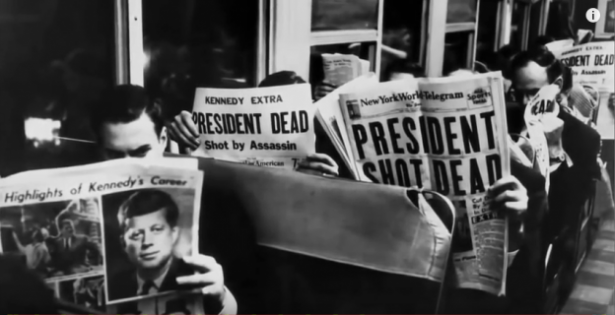 Refugee Resettlement Watch's 10 Reasons For Moratorium. Appeal To Rep. Goode & Doing good for Doing good - The Golden Rule.
I add "the golden rule" to the title sarcastically - not only to chide those lining their pockets in the name of Christian altruism. This rule that has been passed onto European moral orders altogether disingenuously, from Judaic prescription to Gentiles (Jews do NOT abide by the golden rule), has been as catastrophic as any imbibed of Jewish chimera. This edict from "the sermon on the mount" is completely illogical and self destructive. There is a key distinction that needs to drawn by contrast, which is logical - morally and otherwise: the silver rule.
Note: these articles are being re-posted from the MR News section (5 Dec. 2015) as they bear more attention. Now that Ann Corcoron is taking a break from the excellent work that she's been putting out, it's time for MR to pick up some of the slack and forefront her efforts. MR has an added benefit (from our POV) of being able to expound from a distinctly pro-White/Native European, secular perspective.

Noticing the style of the "moratorium" logo and its coincidence with an appeal to Virgil Goode, I couldn't help but find it reminiscent of Dietrich's VoR design..

...and also that Virgil Goode represented a unique experience for me, to actually be talking with a Congressman as I produced the Stark interview with him. Congressman Goode stayed available on my Google chat and otherwise in communique with me for several months afterwards. That was funny for me, in a good way. Though it should be normal, how many Congressmen speak openly with our kind? It speaks well of him. Ann Corcoran has placed her appeal in the right direction.
Here is the post of the Stark Interview -
VoR, The Stark Truth: Interview with Virgil Goode, 25 April 2012:


Rep. Virgil Goode

Robert interviews Virgil Goode. Topics include:

The Constitution Party;
The need for reduction in immigration both legal and illegal;
National sovereignty, NAFTA, and the North American Union;
Foreign policy and the Iraq war;
Energy independence.

Virgil Goode is the presidential nominee for the Constitution Party. He represented Virginia's 5th Congressional District as a Republic from 1997-2009. He previously served in the Virginia State Senate as a Democrat.
Refugee Resettlement Watch, 'Re-post: Ten reasons there should be a moratorium on refugee resettlement', 5 December 2015:

Posted by Ann Corcoran

Now that the mainstream media and the public are waking up to the UN/US State Department Refugee Admissions Program and how it has been operating for the last 35 years, I thought it would be a good idea to re-post this testimony I gave to the US State Department (first in 2012 at its annual scoping meeting and repeated in 2013 and 2014).

Anne Richard is the Asst. Secretary of State for Population Refugees and Migration. Here she testified last month at a House Judiciary Committee hearing on Syrian refugees. She needs to produce the hearing record for the 2015 'scoping meeting' which we believe was held in secrecy. Photo and story about Judiciary hearing: http://www.breitbart.com/big-government/2015/11/19/state-dept-official-syrian-refugees-less-threat-stops-tracking-3-months/

I just mentioned it in my previous post on annual reports.

As far as we can tell, the US State Department did not hold a public scoping hearing in 2015 (for FY2016) because we never saw a notice for it this year. In these 'scoping meetings/hearings' they ostensibly seek public input on the size of the program for the upcoming year and they want to know what countries should be the focus of protection.

The 'scoping' meeting (like a hearing) was usually held in late spring/early summer of the preceding year. Prior to our attendance in 2012, these meetings/hearings were dominated by the resettlement contractors and their groupies.

One more thing, the State Department does not keep and publish a hearing record for this meeting. The only way we could ever learn what others were saying is to obtain the hard copy testimony by attending in person! There ought to be a law!

Here is my testimony in 2012 (repeated in 2013 and 2014):

Ten Reasons there should be no refugees resettled in the US in FY2013—instead a moratorium should be put in place until the program is reformed and the economy completely recovers.

1) There are no jobs. The program was never meant to be simply a way to import impoverished people to the US and place them on an already overtaxed welfare system.

2) The program has become a cash cow for various "religious" organizations and other contractors who very often appear to care more about the next group of refugees coming in (and the cash that comes with each one) than the group they resettled only a few months earlier. Stories of refugees suffering throughout the US are rampant.

3) Terrorist organizations (mostly Islamic) are using the program that still clearly has many failings in the security screening system. Indeed consideration should be given to halting the resettlement of Muslims altogether. Also, the UN should have no role in choosing refugees for the US.

4) The public is not confident that screenings for potential terrorists (#3) or the incidences of other types of fraudulent entry are being properly and thoroughly investigated and stopped. When fraud is uncovered—either fraud to enter the country or illegal activity once the refugee has been resettled—punishment should be immediate deportation.

5) The agencies, specifically the Office of Refugee Resettlement (ORR), is in complete disarray as regards its legally mandated requirement to report to Congress every year on how refugees are doing and where the millions of tax dollars are going that run the program. The last (and most recent) annual report to be sent to Congress is the 2008 report—so they are out of compliance for fiscal years 2009, 2010 and 2011. A moratorium is necessary in order for the ORR to bring its records entirely up-to-date. Additionally, there needs to be an adequate tracking system designed to gather required data—frankly some of the numbers reported for such measures of dependence on welfare as food stamp usage, cash assistance and employment status are nothing more than guesses. (The lack of reports for recent years signals either bureaucratic incompetence and disregard for the law, or, causes one to wonder if there is something ORR is hiding.)

6) The State Department and the ORR have so far failed to adequately determine and report (and track once the refugee has been admitted) the myriad communicable and costly-to-treat diseases entering the country with the refugee population.

7) Congress needs to specifically disallow the use of the refugee program for other purposes of the US Government,especially using certain refugee populations to address unrelated foreign policy objectives—Uzbeks, Kosovars, Meshketians and Bhutanese (Nepalese) people come to mind.

8) Congress needs to investigate and specifically disallow any connection between this program and big businesseslooking for cheap and captive labor. The federal government should not be acting as head-hunter for corporations.

9) The Volag system should be completely abolished and the program should be run by state agencies with accountability to the public through their state legislatures. The system as presently constituted is surely unconstitutional. (One of many benefits of turning the program over to a state agency is to break up the government/contractor revolving door that is being demonstrated now at both the State Department and ORR.) The participating state agency's job would be to find groups, churches, or individuals who would sponsor a refugee family completely for at least a year and monitor those sponsors. Their job would include making sure refugees are assimilating. A mechanism should be established that would allow a refugee to go home if he or she is unhappy or simply can't make it in America. Short of a complete halt to resettlement-by-contractor, taxpayers should be protected by legally requiring financial audits of contractors and subcontractors on an annual basis.

10) As part of #9, there needs to be established a process for alerting communities to the impending arrival of refugees that includes reports from the federal government (with local input) about the social and economic impact a certain new group of refugees will have on a city or town. This report would be presented to the public through public hearings and the local government would have an opportunity to say 'no.'

For these reasons and more, the Refugee admissions program should be placed on hold and a serious effort made by Congress to either scrap the whole thing or reform it during the moratorium. My recommendation for 2013 is to stop the program now. The Office of the President could indeed ask for hearings to review the Refugee Resettlement Act of 1980-–three decades is time enough to see its failings and determine if reauthorization is feasible or whether a whole new law needs to be written.

Information on the three hearings we wrote about and attended are archived here, here and here. (Those files include posts in which we referenced the hearings/meetings as well.)

By the way, Richard revolved into the State Department from her contractor job at the International Rescue Committee. She had a previous stint at the State Dept. The revolving door is alive and well between contractor and federal agency involving refugee resettlement.

Come on, you can do it! Say "MORATORIUM", 5 Dec 2015:

Posted by Ann Corcoran


She could not be "vetted."

Where are you Virgil Goode?

Did you see that even the NY Times wrote about the female Islamic terrorist, how there was no way to "vet" her or to "screen" her as she came to live among us. Any logical person can see that. There was no d*** data, no biographic or biometric information to tap! And, if asked about any terror connections in personal interviews she certainly didn't tell the truth.

So, don't you wonder why only TEN US Senators can see that and that 89 others are so willfully blind. See our post on Senator Paul's failed attempt at a moratorium on issuing visas to those coming from jihad-producing countries.

And, here see Daniel Greenfield on the killers yesterday. If you read nothing else from Greenfield's post, this is the line every one must grasp:

It's a matter of simple math that as the population most likely to commit terrorist acts increases, so do the acts themselves.

I went back to our archives to see when I first heard anyone suggest a MORATORIUM on Muslim immigration and want to give a shout-out to former Virginia Congressman Virgil Goode who saw the San Bernardino slaughter coming 9 years ago! Learn about how the politically correct harpies at the Washington Post treated him then. His position, in support of a moratorium on legal (Muslim) immigration to America cost him his seat. We told you more about him here in 2010.

Political correctness is dead! Everyone of you must start saying the 'M' word! MORATORIUM! Moratorium on Muslim migration to America, NOW!

Thank you Mr. Goode! Goode is a Trump supporter in Virginia today!


Rep. Virgil Goode


See more to the story below..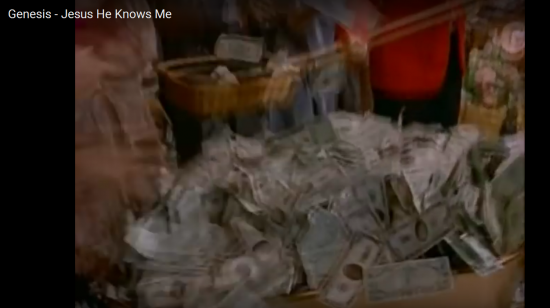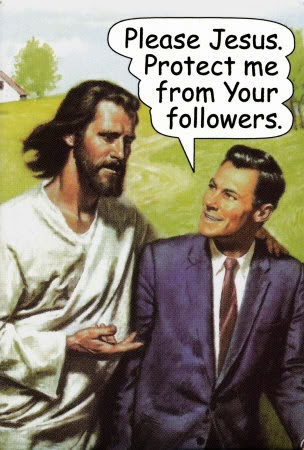 ...and…
Refugee Resettlement Watch, 'Lutheran Social Service of Minnesota is responsible for the Somali chaos in St. Cloud', Posted by Ann Corcoran on March 26, 2015:

If you are angry (about the tension in St. Cloud) and want one entity to blame, it is Lutheran Social Service of Minnesota, the primary federal refugee resettlement agency working in St. Cloud!

That supposedly 'Christian' charitable organization is directly responsible for the high Somali numbers in St. Cloud, and they are jointly responsible for bringing over ten thousand Somalis from around the world to colonize Minnesota towns in the last ten years alone—Catholic Charities and World Relief MN (now Arrive Ministries)*** helped also. Of course they have brought many more than 10,000 in over two decades and not just Somali Muslims!

Rumor has it that 1,500 new Somalis are going to be resettled by the Lutherans in St. Cloud this year. (This is part of former Rep. Michele Bachmann's district!)


Doing well by doing good? Jodi Harpstead is making over $300,000 a year to seed St. Cloud and other Minnesota towns with Somali Muslims.

These three 'Christian' phony non-profits (phony Christians!) could stop the US State Department's further seeding of the state if they just said NO! We won't resettle any more Muslim 'refugees.' But they don't! Why?

Why? Because it is big business (as we learned from Lutherans in New England)! They dare not challenge their sugar daddy—the federal government! And, they must be afraid of the growing power of the Islamists and the Islamist front group—Council on American Islamic Relations (CAIR)—which they are responsible for unleashing on the city of St. Cloud.
So how much money does it take to buy the Lutherans?

Back in 2013 we told you that then Minnesota Lutheran CEO, Mark Peterson, was pulling down a salary of $441,767.

We went to a recent audit linked on their website and here are some numbers we found (audit ending September 30, 2014):

They had total revenue of $103,135,439 and received $91,887,312 from GOVERNMENT FEES AND GRANTS. (Go here and click on 'financials' to see for yourself).
That makes them 89% government funded! That is a government agency not a charity, and surely not a 'Christian' charity!

The progressive 'religious Left' is living off of the US taxpayer!

Doing well by doing good?

Salaries and payroll accounted for $57,929,172 of your money—your tax dollars for that one year!

Jodi doesn't pull down a salary as high as Peterson (LOL! War on women?) her predecessor did, but it is fairly substantial none-the-less as we learned from a recent Form 990. She was compensated with $280,812 and an additional $42,495 came from related organizations (whatever that is!).

Her second in command, Kenneth Borle, made $202,087 and $33,192 (from related organizations).

They have 8 other employees making over six-figure salaries!

Go here for the others in leadership at Lutheran Social Service of Minnesota responsible for building the aggressive and demanding Muslim population of the state.
And if you are looking for more people to blame for what is happening to Minnesota, here is the Board of Directors (do you know any of them?):
Board of Directors

Greg Vandal, Chair
Nancy Rystrom, Vice Chair
Cathy Norelius, Secretary
Sue Haffield, Treasurer *
Bishop Thomas Aitken
Dan Anderson
Mike Anderson
Rev. Dr. Eric Barreto
Ann Beatty
Dr. Paul Dovre
Jon Evert
Nicole Griensewic Mickelson
Rev. John Hogenson
Rev. Dr. Rolf Jacobson
Jen Julsrud
John Mattes
Artie Miller
Joanne Negstad
Joan Wandke Nelson
Rev. Mark Skinner
Bishop Ann Svennungsen
Rev. Mari Thorkelson
Lori Wall

The main office of Lutheran Social Service of Minnesota is here (below). It is time to let them know how you feel, to put the pressure on the organization directly responsible for disrupting St. Cloud.
Good Lutherans especially need to speak up!

Lutheran Social Service of Minnesota
2485 Como Avenue
St. Paul, MN 55108
651.642.5990
800.582.5260

And, according to the US State Department's handy list of contractors the St. Cloud Lutheran resettlement agency office is here:

LIRS
MN-LIRS-08: Lutheran Social Services Of Minnesota
Address:
22 Wilson Avenue Suite 110
St. Cloud, MN 56302
Phone:
320-251-7700
One more thing! Tell Rep. Trey Gowdy what he has in store for his community if a refugee resettlement site is established in Spartanburg, SC.

See our complete archive on St. Cloud here. And, click here, for an enormous archive on Minnesota. See especially our earliest post (2011), and one of our top posts of all time, when we first learned of the three 'Christian' groups swamping Minnesota with Somalis at the behest of the US State Department.

*** An indicator that the heat is on some of these phony Christian organizations is that they are changing their names. Note that World Relief Minnesota is now Arrive Ministries and Lutheran Social Services of New England is now Ascentria Care Alliance.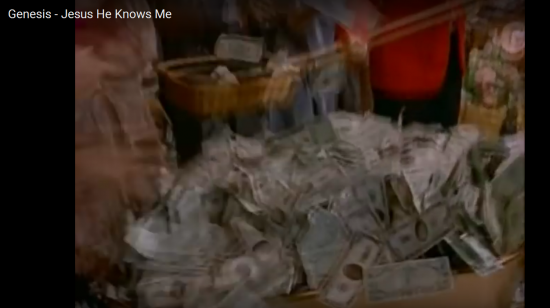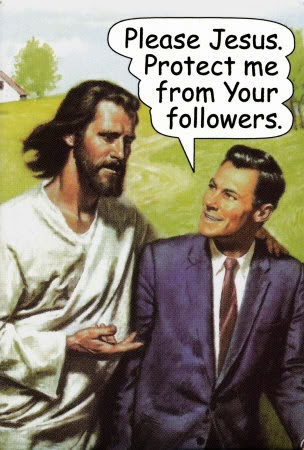 Issues of Christianity aside..
Here is Ann Corcoron's excellent outline of her inquiry into the governmental processes involved.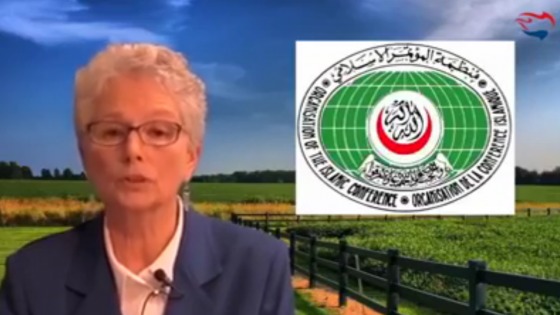 Ann Corcoran
I wanted to know what was the governmental process that allowed the resettlement of refugees?
Who gave permission?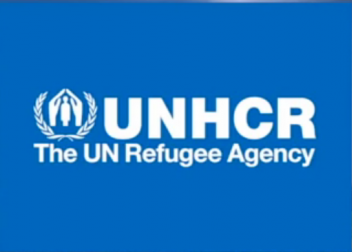 I have learned about a Federal program that is 35 years old this year - The United Nations High Commissioner For Refugees
has been choosing most of our refugees.
It is under the influence of a powerful Muslim supremacist group called "The Organization of Islamic Cooperation."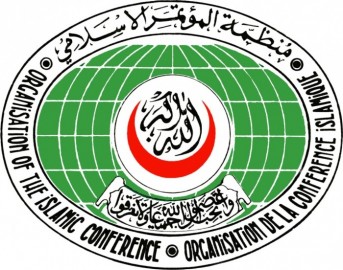 Not surprisingly, a large number of U.S. bound refugees are coming from countries with large numbers of people who hate us: including Somalia, Afghanistan, Iraq and soon from Syria, just to name a few.
The U.S. State Department then distributes the refugees to 9 major Federal contractors - six of which are so-called religious charities, but - all are largely funded from The U.S. Treasury:
Church World Services (CWS)
Ethiopian Community Development Council
Episcopal Migration Ministries (EMM)
Hebrew Immigration Aid Society (HIAS)
International Rescue Committee (IRC)
US Committee for Refugees & Immigrants (USCRI)
Lutheran Immigration & Refugee Services (LIRS)
United States Conference of Catholic Bishops (USCCB)
World Relief Corporation (WR)
They are not passing the plate on Sundays for the one billion dollar price tag for the resettlement. And that figure does not include the extensive welfare benefits that refugees receive.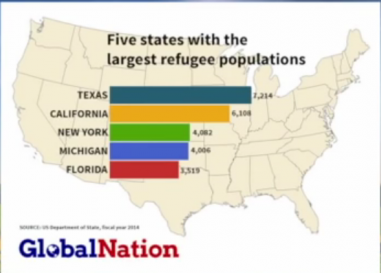 The refugees are then sent to over 190 cities and towns in the US where the 9 major contractors support 350 subcontractors.
The refugees receive help from the subcontractors for up to six months; and the subcontractor then submits paper-work to admit the relatives of the first group.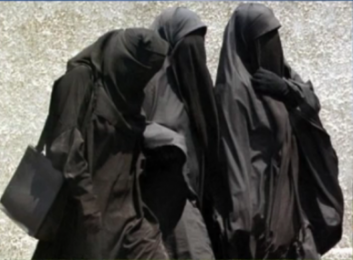 Many [Muslims] are forming cities within cities, where mosques are being built to consolidate, train and promote the Islamic supremacist doctrine called "Sharia."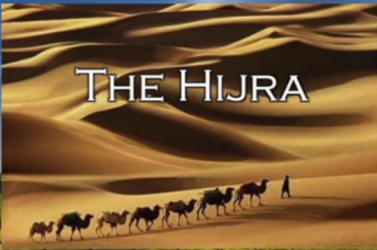 This process of Muslim colonization is called "The Hijra."
Muhammad told his followers to migrate and spread Islam in order to dominate all the lands of the world.
He said that they were obliged to do so.
And that is exactly what they are doing now with the help and support of
The UN, The US State Department and the Christian and Jewish groups assigned to seed them throughout the country.

Your tax dollars pay for it all.
We only need to look to a troubled Europe to see the path ahead for America if we can't stop this migration and stop it soon.
There is no reason on earth that we should have brought over 100,000 Somalis, and another 100,000 Iraqi Muslims to America…
Soon we will be resettling Syrian Muslims in large numbers..
The FBI told Congress recently that they cannot be properly screened.
If you don't help counter the Hijra, we are, in my opinion, doomed.
Over time this migration will be more devastating to your children and grandchildren and to our country than..
More devastating than any terrorist attack could ever be.
"Natural rights", "human rights" or "social classification", what is the difference that can make a difference for us at this point? I would argue assertion of social classification. John Law is distinguishing our relative difference as a people but places it in the background to a distinction of "natural rights" as an expression overwhelmingly distinct from other peoples and a singular expression of Europeanness - apparently forever lost if we set it aside as a priority at certain times in the life span, in our system and in our history? I would argue that rights are one product of our social expression which will be lost if we do not, as de Benoist would advise, learn to prioritize the social from whence individualism derives. It's a White Left thing.

..
John Law's erudition is in evidence in distinguishing "natural rights" vs "human rights" in European history.
He argues that de Benoist is making a mistake in bundling "human rights" with "natural rights." That he is throwing out the latter along with the former in his criticism of human rights.
In effect, I would say that de Benoist is arguing that "Human rights" are a Cartesian, universalist derivation of rights which are to be done away with as both destructive to the very grounds of what individualism there is to be had and at the same time done away with as a naively adopted, neo-liberal, universalist imposition aimed to break down market barriers to, and differences from, the rest of the world.
Law's point is, in effect, that in not distinguishing the universal and Cartesian "human rights" from its forerunner, the telos of "natural rights" as a telos relative only to European cultures, that de Benoist is also discarding the distinct and inherent civic rights as natural rights born of Europeans and meant solely as a means to express and maintain our particular European character, civility and liberty. These civil liberties are an epiphenomenon that are both a unique prerogative in expression of our relative kind and a crucial means to maintain our peoples.
It appears to me that de Benoist's emphasis in criticizing individualism is more correct at this point. De Benoist may not be so much mistaken at this point in not distinguishing the kind of rights as in not emphasizing relativizing social grounds in firm contrast to other peoples and support as such that dynamic classification of bio-racial systems provide.
Law, on the other hand, is jumping the gun a bit in presuming our relative distinction in the telos of natural rights. I can't speak for de Benoist but of course I have acknowledged the importance of something like that protection of rights and individual liberties within the relative and bounded classification of European peoples, but I would favor a new way of devising them which would suffice for post modern performance requirements (e.g., warrant, accountability, coherence, agency, obligation, legitimacy, prohibition), since the telos of natural rights are likely to prove a partly obsolete relic of a more "stable" order and perhaps on a slippery slope to the Cartesian universality of human rights that came of them.
In either case, returning to the rights structures of bygone epochs is not our priority. Far from it, and in that respect, de Benoist is not wrong to be strongly critical of individual rights as a key agent in leaving us susceptible to destruction.
Neither again is Law wrong in emphasizing that something like rights are necessary to Europeans.
But until such time as we have overcome the Cartesian de-legitimization of social classification and Jewish exploitation of that de-legitimization, particularly in regard to White peoples' ability to discriminate for that prohibition, individual rights are better treated as a subset and permutation of positive attributes that the class (whole social groups of European peoples) would birth were it not in jeopardy - rights would be an epiphenomenon and not the sole distinguishing characteristic and means of our salvation - indeed, preoccupation with abstract premises as such can be a hindrance at this point, particularly if belabored where no "rights" grievances are, or indeed, can be raised. Rights treated as a shining beacon of European virtue (even in teleological form) would tend to run stiffly roughshod over the radically social source of our distinct character, our interdependence as a social group, and the performance requirements of our post modern condition, which require the assertion of our classification as relatively distinct from the rest of the world - a crucial social classificatory distinction that makes a difference.
26 May 2015 at 10:32 am
Tanstaafl says, *Hitler is your bugbear, your litmus test. That's your idea.*
It isn't my bugbear. I advocate all Europeans and recognize the obvious fact that he cannot be a unifying figure, but will be divisive and unnecessarily so - those people who think we need him are tediously oblivious to the obvious (you call my irritation with their idiocy my "bugbear"). It is rather their teddy bear, their security blanket, their pacifier and surrogate daddy. It is not too much to expect White advocates to have the respect to recognize him as having made bad us/them distinctions, to relegate him to history as pejorative on balance as such, not to be held up in sought-for redemption.
Daniel Antinora, as he would, agrees with Tan's psychologizing and slips in a plug for Jesus:"yep, Too bad he ruined Majority Rights over that and Christian metaphysics instead of starting his own website."
To which I say, Daniel A, Bullshit. It is an infinitely better site without Jesus freaks and those who insist upon trying to redeem Hitler.
Good riddance to you.
Tan says:
"DanielS, you write so much, even though it's very simple:"
He quotes me: the problem is that Hitler also made Slavs of nations to his east into enemies. He wasn't an advocate of all Whites in defense against Jews, simple as that.
Then Tan says:
I get it. You think Hitler was bad for Slavs. Again, that's not how I see it. Suffice it to say I understand jewish parasitism (and to your point, judeo-bolshevism) came before Hitler. You forget the pathogen. I don't.
You may think that you can read my mind but I have forgotten nothing of the kind. You are far from a mind reader.
Further, you say, "You think Hitler was bad for the Slavs. Again, that's not how I see it?" Was he being good to Slavs? Sure. He was being good to the Greeks too. So good for everybody he turned-out to be.
Tan:
All the rest of what you're saying stems from this disagreement.
No it doesn't. Perhaps you aren't as smart or as honest as I had thought. "All the rest stems from"...do you see his computer training as it causes him to try to trace a single cause…to a thing, by the way, which I never said - "judeo-boshevism came before Hitler." - let alone maintain over and against seeing Jews as an antagonistic group, not in part, but on the whole.
Tan:
"You get so wound up that you can't even read what I'm writing straight. For example:

Wait a minute! I don't criticize anything you say about the Jews!

Exactly. You'd like me to focus on the jews then you call that monocausalist/myopic. You are rambling and incoherent. Your mind is clouded with emotion.

I'm not going to change what, where or who I say it to just because it upsets you. Get over it already
I'm over it man. Associate with all the right-wing asses that you want; just wanted to say my bit as you are a part of a struggle and purporting to advocate all Europeans, and you cannot in that way.
Now calm your psychoanalytic babbling Tan, and read what I say:
Not that computer training is the only thing playing into monocausality or even that there is anything wrong with focusing on the Jews; but that you are taking too myopic a perspective and that (computer training) might be one factor..
For example, lets say KM wants to connect with Jarod Taylor (something I would not bother to do, but that's not the point), let's say KM wants to see if he can bring Taylor along to achieve more alignment and coordination, shares empathically in Taylor's way of talking, says "yes, it's suicidal to do this.." (all the while KM has already argued conclusively for himself that what is going on is genocide not suicide).
I've experienced the hair-trigger reaction by computer nerds to a social meandering too many times now, sudden conclusive reactions to innocent zig-zags and the merest theoretical ambiguity, even if a part of a process wholly intended to be corrected in fairly short order to alignment with what the nerd might wish as a result; but he will treat it (the slight zig-zag meander) rather as unbearably pernicious because it does not fit into the false either/or of his theoretical mindset misapplied to praxis: the social world, requiring negotiation, correction and adjustment by and for its interactive reflexivity and complex human agency; a complexity negotiated by means of phronesis - viz., practical judgement requiring of its kind of necessity therefore, a negotiated surveying process.
In this I am not saying Tan is crazy or applying psychoanalysis to him, I am suggesting, as per Aristotle, that he is over- or mis-applying lineal, either/or theory (which Aristotle designated "Theoria") to the more ambiguous, interactive social world, which Aristotle called "Praxis;" which Tan and Katana might, in turn, want to call "jargon"..
or Daniel A might smear as "rationalism" bereft the salvation of Jesus "metaphysics."
.......
Jews are an overriding source of our problems from their elites, as they exercise influence from 7 powerful niches, which I do not short-shrift; and as a whole people in their inherent genetic proclivities, from which I do not seek-out "the good ones" to include in our group; but objectivism, for example, as it disrupts organizational* abilities in our defense against them, is another problem.
* What I mean by organization, specifically and generally, is in regard to an understanding of group and national boundaries of our people which is shared enough to be accounted-for and acted-upon.

The inquiry into our own responses, or lack thereof, WILL NECESSARILY BE connected with the inquiry of those who might obstruct and suppress them - hence it cannot distract from the J.Q. ultimately. Rightfully angered response and resistance to it would provoke inquiry as to whom is resisting and promoting our dispossession.
Far from the purview of European / American men were two conceptual weapons which could be alternated arbitrarily, wielded in an instant by feminists (or wielded similarly and unwittingly by neo-traditional women, for that matter), as equipped with the cynicism of these memes to dismiss, in either case, recourse to two profoundly important European moral orderings.
Most significantly, one weapon was to deride Europe's natural Aristotlean morality, its observation of optimality and relationships as central to human nature, and another to destroy the propositions and principles initiated by the likes of Kant to gird, e.g., against arbitrary vicissitudes of empirical philosophy being taken too far – but in either case, the weapons distinguish females (including White females, of course) as having a separate moral order not beholden to White men and thus not beholden to Europeans as a system with shared social, moral capital and human ecology of millennia.
Deep within the wallowing abyss of de Beauvoir's "The Second Sex", its talk of "sacred ministry of betrayal" feeding extant dissatisfactions in females, lurked these weapons - far out of the casual purview of White men to apprehend from whence came what hit them and what it was about.
Betty Friedan (1963), with the modernist, "she's just like one of the boys and, if liberated to participate, may do-so as an equal" approach to feminism, was the preeminent figure in the second wave of feminism; she took as her point of departure this line from Simone de Beauvoir, 1948, page 672: "This utility of the housekeeper's heaven is the reason why she (speaking of traditional women) adopts the Aristotlean morality of the golden mean, that is, of mediocrity."
My hunch that was her source inspiration is borne-out through multiple connections.
Carol Gilligan (1982), with the neo-traditional angle focusing on qualitative differences of females, but still within the feminist framework, also took a line from de Beauvoir as her point of departure - 1948, Page 681: " but she knows that he himself has chosen the premises on which his rigorous deductions depend.. but she refuses to play the game.. she knows that male morality as it concerns her, is a vast hoax."
My observation that this was the source for Gilligan was confirmed by Helen Haste, a colleague of Gilligan's at Harvard.
While there are other significant non-Jewish feminists, forebears besides de Beauvoir, it is true that de Beauvoir's feminist philosophy has roots in Marx's notion that marriage and patriarchy are veritable slavery - women's "liberation requires that these institutions be overturned, a revolutionary act corresponding to liberation of all."
The situation was made ripe for exploitation and runaway by the logical extension of modernity, well-meaning at first as a liberation from mere, but harmful traditions and superstitions, it ran rough-shod and ruptured accountable social classification – their utility naivly or disingenuously pushed-aside in favor of the objectivist scientism of Lockeatine civil rights, objectivist neo-liberal capitalism, and seized upon in distortion by "neo-cons", but not before these wielded "objectivist" rights were fundamentally weaponized and reversed in form against Whites, by Jews, Marxists re-deploying these ideas in the form of "anti-racism" and "civil rights" - discrimination against Whites and the prohibition of discrimination by White men.
Underpinning susceptibility to this all along was their saboteurs ticking time-bomb - liberal affectation planted into European culture and becoming more deeply embedded over 2,000 years; viz., in contrast to the exclusivity of Jews, (as GW notes) Judeo-Christianity's propositional altercast as undifferentiated gentiles in the eyes of god, to include any race in its moral order, and the disordering effect of modernity to traditional European moral orders was virtually a necessary consequence.
With racial bounds broken but classification still necessary to human perceptual organ- ization, the least ignorable categories emerged in de facto high relief and resonance – gender being one of them. Within the disorder the female one-up position in partner selection (don't think so? she'll call upon the goon squad to show you who is boss) emerged with increased significance, whereupon they are pandered-to from males of every direction and most importantly, cynically and cunningly, by Jews, of course, to betray their co-evolutionary males. With White men vilified thus and White females pandered-to constantly, even puerile White females become articulate, over- confident, correspondingly under-empathetic, sometimes brazen with self righteous entitlement and prerogative.
Jewish interests can take advantage of this; demoralize their adversaries by pandering to their co-evolutionary females in this position and the atavistic denominator of the disorder; for marked example, by promoting the high contrast tropism of White/black mixing –blacks being the other category hardest to ignore despite prohibition on class- ifications –while the prohibition of discrimination leaves the more protracted rate of maturity of White men susceptible to the more episodic, atavistic assertion of blacks.
Professor Pearce (with Rossi) might add that within the paradoxic performance requirements of feminism there is nothing even a well-intentioned male can do if a feminist wishes to put him in the wrong: If he treats her as one of boys, then he may be construed as a male chauvinist pig, who does not respect the special quality of her gender. If he treats her with deference to the special qualities of her gender, he can be construed as a condescending patriarch and/or a wimp who does not respect her agency, autonomy and independence.
The situation is only going to be perpetuated by a paradoxic (really, "quaradoxic") phenomenon that Whites are prone to be up against, what I call the charmed loop of didactic incitement: This does require that sufficient power is brought to bear against Whites, but it is a likely predicament given social injunctions against discriminatory social classifications rendered by White men and the heavily pandered-to one-up position of females within the disorder of modernity; along with its exponentially more powerfully positioned puerile female inclination to incite genetic competition.
___________

The Dark Side of Self Actualization Intersecting Incommensurate Gender Agendas: Corrective Structures and Systematization -
In this essay I will re-tell the story of how I began to understand and organize gender relations at the intersection of race and individualism in order to diagnose attendant problems and prescribe corrections. I will make refinements with what I have learned since initial instantiations of this hypothesis. I feel compelled to make this case again as there are popular sites in WN which are taking on the issue and I do not trust them to handle it well. For very specific reasons I have long held that there should be a platform for White men/males that both advocates them and is critical of female predilections, inclinations, politics. This will start out with a critical tone, as it is necessary to get to critical parts right away, but there is a happy ending for both genders.
In my first renderings of this hypothesis, I took Maslow's Hierarchy of needs (which he also referred-to as a hierarchy of motives), as a preliminary framework in need of correction. That remains a particularly useful point of departure for a working hypothesis to address problems: of where and how individualism, peoples' predica- ment within modernity and incommensurate gender relations may be exacerbated and pandered-to; whether by hostile interests (e.g., YKW) or indifferent interests (e.g. naive or disingenuous objectivist/relativists, neo-liberals); thereby rupturing racial bounds which could otherwise facilitate systemic homeostasis; instead runaway and reflexive reversals is perpetuated -e.g., "the dark side of self actualization."

"I don't have to tell you about the tyranny of patterns, that is the rubric under which we meet. What you may not know is that you have to accept them." - Bateson
But rather than merely accept them, the proposition here is that we recognize them, take them to heart and work with them instead of against them.
For good reasons, I took Maslow as the preliminary framework against which to propose corrections (will explain momentarily). Neither is it necessary to discard the diagnosis of toxicity in this model of higher needs being founded in hierarchical succession upon maximal fulfillment of more fundamental needs, particularly as it has played-out in - and been an influence of - the pop-culture of European-American relations; nor is it necessary to alter its proposed general correction of taking attendance to needs and motives into a circulating process based on the Aristotlean recommendation of optimal levels of need satisfaction and the centrality of human concern for relations.
Unlike Maslow's terms for the constituent needs, I have ever (since the early 90s) proposed four terms (the number of four terms are taken for reasons that I will explain) in place of the terms that he uses in this hierarchy –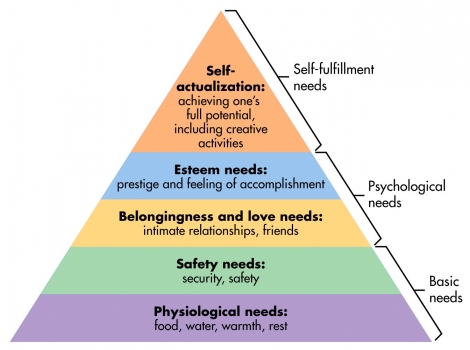 Socialization, Being, Routine/Reverence and Self Actualization in a circulating management are proposed instead.

"Just a few more words added to his grammar of motives might change a sociopath into a decent man." - Kenneth Burke
- thus…