Majorityrights Central > Category: Localism

Kermit Alexander's punt return for nearly a touchdown suddenly crystallized several factors of my burgeoning masculine identity (I was only 9) and bonded it strongly with the Los Angeles Rams in a moment on Monday Night, October 26th 1970.
I was not completely oblivious to the fact that he was black nor even entirely without trepidation for the long term implications of siding with blacks - just a few years before it was Malcolm X who said that blacks were going to rule me, which of course I did not want - there were the black riots which burned Newark and killed some dozens in 1967; and there were the "chocolate nurses", whom I naturally did not identify with, and did not like, but surrounded me in the hospital when I was admitted for my tonsillectomy.
Oh, perhaps I exaggerate the exhilaration, elation and importance of this moment of Monday Night Football, under the spotlights which gleamed off the Rams and Vikings cool, streaking helmets, but I think not - even though it was but one moment and episode among a mass of factors which would misguide me for a few teenage years into mis-identification. I was devastated that the Rams were stopped in that episode on the goal line against the Vikings - The Vikings, who had been to the prior Super Bowl. But I was now hopeful and determined that "we" could play with them - and furious that my parents made me go to bed; miserable to wake up to find the Rams lost.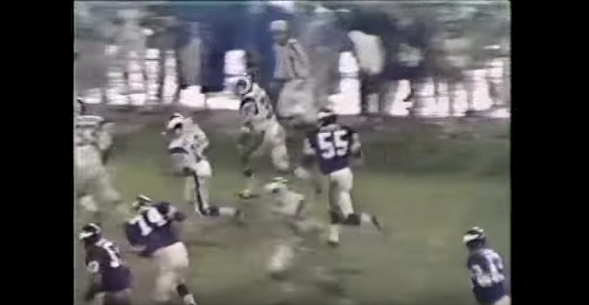 The Vietnam war, where men were expected to die, feminism, that blamed men for everything, my family's communicologial craziness and what was already society's (((the media and academia's))) anti-White prohibition against White identity, its crowning of blacks as what we now call the "untouchables" and Jews as taboo to even wonder about, let alone criticize.. some context and quite difficult for a boy hard programmed to like girls: yeah, I was starting to like girls, but of course not wanting to be deterministically beholden, at this point, to this situation - with all this context going against my identity and the need by contrast to identify with people who were on my side and who'd fight hard; given the hostility of my family and society, I needed some socially sanctioned identity, on my side, with those who'd fight.
NFL Films were a significant part of constructing a riveting identity, i.e., my entrancement into undue sports rooting in my teenage years.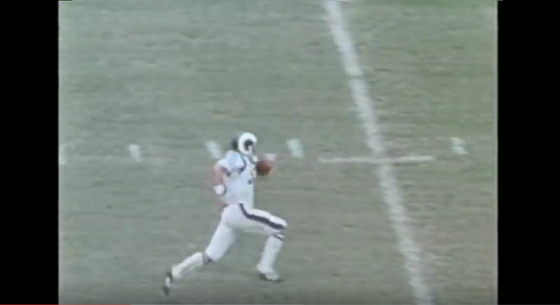 Jack Snow sprinting for a touchdown in N.F.L. Films
Lets continue with the topic of sportsfanship, how we might illustrate and redirect the illusionary escape of illusionary observational objectivity and diversionary identity. It's an important matter, leading to a cuckold identity if, as a habit, not broken (thankfully, I did).
Furthermore, by examining the romanticizing and compelling role that NFL Films play in identity creation, we might be able to take a few of its ideas for the building of our own identity creation.
Let's examine the films then and a little more of what could lure one into sports enthusiasm during teen years and beyond. It is a fanaticism that we could rather use to fight on behalf of our own peoples.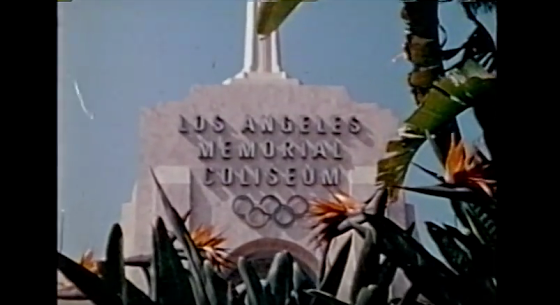 Los Angeles Coliseum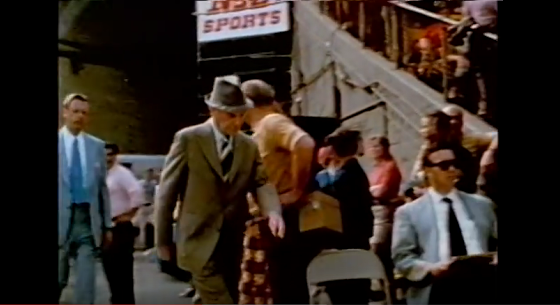 The coaches, adults, were all business and made this seem like serious business
In sunny California, Hollywood, manly battle took place in cool uniforms..
.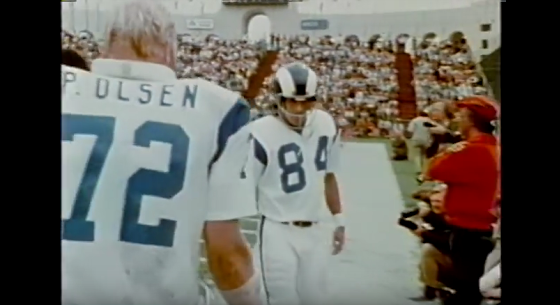 Appreciation
Snow (number 84) was one of my favorites ...they actually had White wide receivers in those days - they were good, too.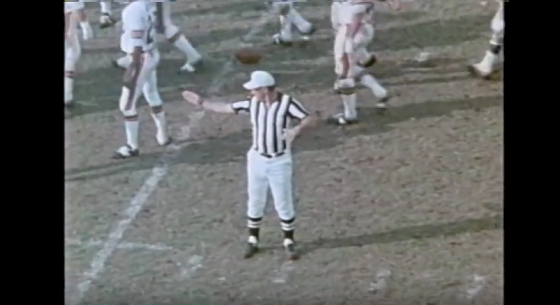 The officials made it official
The timing had something to do with it, sure. As I've said elsewhere, the early 1970's were a time when the Vietnam war was ending, the relaxed communal sense of Being being extended to White men was giving way to feminism - could be rabid, White man hating, feminism. My older sister was a cold feminist, when not a searing hot feminist, when not a disconcertingly light, breezy and trivializing feminist; my mother, when not having some sort of catharsis for herself through a breakdown and drinking, was usually hostile; if you knew my father, you could have some sense of why she was that way. I'm over that, and its not my point to complain, but to state the fact of why I needed some vicarious identity - which could neither so easily be had with my family nor with my (((diverse, multicultural society and its programs of forced integration.)))
OK, so, I was ripe for some escapism and masculine aggressive identification - a quasi serious thing, treated seriously by adults.
At the same time, through programs of school "integration", by the school year of 1970 my homeroom teacher was black, and there were plenty of blacks in the integrated class of my local elementary school. But in 1971-72, the integration program bused me to Nishuane, a mostly black school - and a nightmare.
Again, this wasn't long after Malcolm X declared that "the Honorable Elijah Muhammad said that the black man would rule" and not long after the black race riots in 1967 burned the nearby town where I was born, Newark; while it was taboo to take an identitarian stance against even saying anything about that, even then.
I've already mentioned a Bobby Murcer home run in September 1971 and the compellingness, the soothing reliability of baseball statistics, but there was something even more immediately mainlining into the older parts of the brain of the sports thing - NFL films.
I'm sure this kind of thing hooked many a kid, not just me.
In this I got a program, maybe what we'd now call a site, to identify with the venting of my spleen, my rage, will to action, to run, to identify with a tribe, to bask in the glory and to identify with, well, actually, White guys…..and we could share in widespread appreciation that was not forthcoming, personally, i.e., whereas we might otherwise not be given much support in identity (((to say the least))). In this quasi-identity, with our masculine strength alone and mere uniforms distinguishing teams [the players did not even come from the towns that "they played for!"] we could at least assimilate fighting for an identity together, not against our own - quite unlike my family, my (((American society))) and my Europe.
"The fearsome foursome", Deacon Jones, Merlin Olsen ...the cool uniforms, winning ways, Roman Gabriel, exotic Los Angeles. I could identify fiercely with them. On Monday night, October 24 1970, my parents let me stay up late….almost..I got to see Kermit Alexander's exhilarating punt return….the Rams were stopped on the goal line just before halftime. I was broken hearted, but optimistic that they could play the Vikings, they could win. I didn't want to be torn away from the TV but my parents would not let me stay up..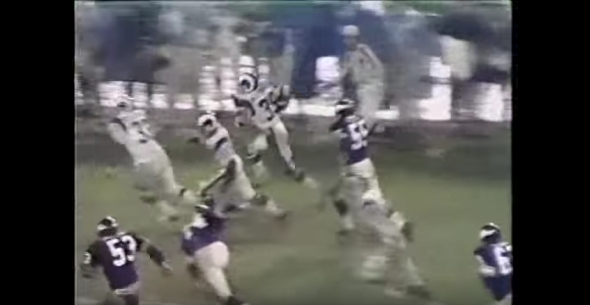 I wasn't paying attention to his race in that moment, he was on my side, my team
That moment set off an adrenaline rush as lights gleamed off streaking helmets, followed by the frustration of losing to the Vikings, a threatening team in uniforms just as cool as the Rams. From the cold north, men in Viking helmets came to play men in Ram helmets. Fascination set in.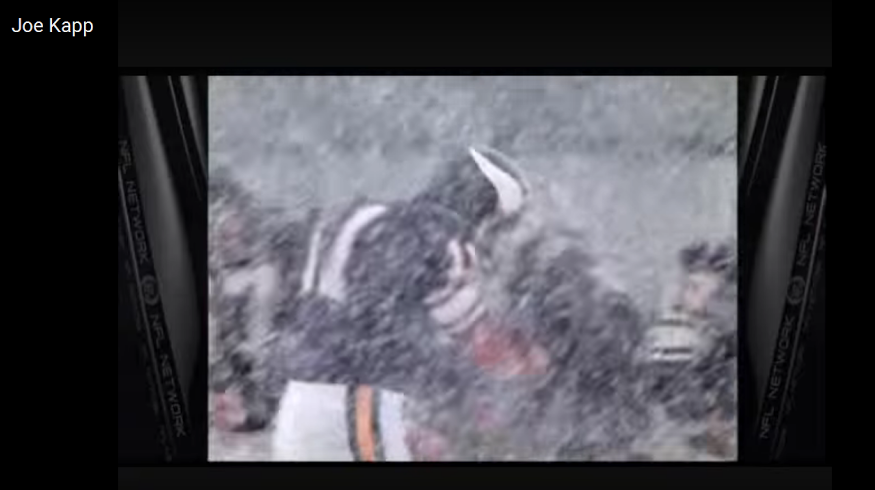 It is something of a challenge to provide alternatives to young White boys to the visual appeal and action of sports like football which blacks can do well (similar as the challenge of black musical ability and audio appeals, it even has some addictive properties).
I would remain fiercely loyal to my side and could not tolerate losing, fairly bad though Rams records were compared to the late 60's and what was to come in the 70's; even though the Vikings just about always got the best of them in the playoffs - and in excruciating manner.
In the 1974 playoffs, not only did White Rams fans suffer the indignation of having their team headed by one of the first black quarterbacks (And I didn't like it. Quarterback, the helm leader, was always a firmly White position), but they snatched defeat from the jaws of victory against the Vikings, again thwarted at the goal line.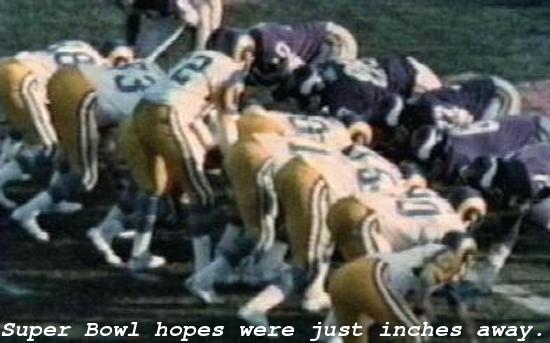 After starting hemmed at their own goal line, the Rams went the full length of the field to the Vikings goal line, where Harris threw an interception and the Vikings reversed fortune.
The Rams had a first down on the Vikings' one-yard line at the time. The penalty made it second and six, but quarterback James Harris threw an interception into the end zone on the next play and the Vikings eventually won, 14-10.

James Harris, one of the first black N.F.L. quarterbacks, helps the Rams to lose again to the Vikings in the 1974 playoffs.
Full Episode: In 1974, the Rams should of played the NFC Championship game against the Vikings in 70 degree Los Angeles instead of -12 degree wind chill factor Minnesota. Both teams were 10-4, and the Rams had won their one regular-season meeting. Until 1975, however, the NFL rotated playoff sites, and it was the NFC Central's turn to play host to the conference championship game. Forget about it being the NFC Championship game, name me any game that a team goes over 99 yards and gets no points and loses by 4 points. OVER 99 YARDS!!! That doesn't happen in Pop Warner. This is what happened. In the 3rd quarter, the Vikings hold a 7-3 lead. A punt pinned the Rams inside their 1-yard line, but we moved out of danger to their 25. Then Harris hit Harold Jackson for a 73-yard gain. Jackson should have scored, but he was nudged out of bounds by Jeff Wright at the Vikings' 2. One play later the Rams were less than six inches from a 10-7 lead. But Harris, who could have fallen forward for the go-ahead TD, switched to a long count.The refs said Hall of Fame guard Tom Mack flinched, costing the Rams five yards. Two plays later, linebacker Wally Hilgenberg intercepted Harris' tipped pass in the end zone. The Rams had gone 99 yards and produced no points. We lose by 4 points. The Viking curse.
In 1976 the Rams got thwarted on the goal-line in the playoffs against the Vikings once again.
In the 1976 playoffs, the Rams returned to the dreaded frozen north for another NFC title game. The temperature at kickoff was nine degrees.

The cold didn't seem to bother the Rams, who drove smartly down to the one-yard line, but then their luck—and maybe their confidence—froze. Knox sent wide receiver Ron Jessie on an end-around to the right, where Jessie was met at the goal line by a pack of purple defenders.

"He scored on the play," McCutcheon said. "I saw the ball over the (goal) line, in the end zone. They spotted the ball like on the one-inch line."

The Rams had cause to feel an ominous chill at that moment.

"We still had a couple of more plays to get the ball in," McCutcheon said. "I think he (Knox) called a quarterback sneak with (Pat) Haden and some other play I can't remember.

"That was really disappointing because we were one inch from the goal line, and that was the year we were running the ball so well—25-Lead, 44-Lead. I thought at that time we would certainly want to get the ball to one of our backs—preferably myself.

"I couldn't believe the quarterback sneak. So (on fourth down) we decided to go for the field goal, and they block it and take it back 99 yards."

Actually, it was only 90, but old Rams still have nightmares of Viking Bobby Bryant scooping up Tom Dempsey's aborted field goal attempt and racing toward the other end of the field. Jack Youngblood was so heartsick after the game that he couldn't talk—literally couldn't talk—for 15 minutes
While in 1977 it had been meteorological frustration, surprisingly, on the home turf…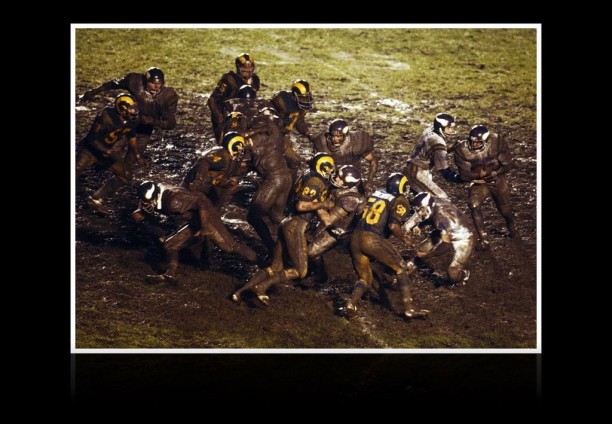 The 1977 "Mudbowl" stuck the erstwhile viable Rams in mud and loss to the Vikings yet again

Coming back to the onset of my enmeshment in this identity in 1970, I had wanted to identify with black Deacon Jones and was glad when his fearsome play was on our side, but I couldn't quite - I thought that he looked weird. I wanted rather to identify with Jim Bertelsen, Jack Youngblood, Fred Dryer, Roman Gabriel and Jack Snow.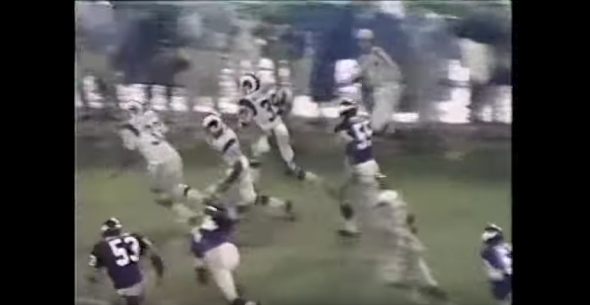 Yet just another few years before I'd had fantastic temper-tantrums when having my tonsils out. I did not like the chocolate nurses.
I plead innocent besides - how was I to know who Kermit Alexander was and what he could come to mean to us… why should I believe that adults would let this happen, when what was happening by way of blacks was so obviously bad in terms of their hyper-assertiveness.
Who'd want to live with these people who burned Newark, made things so ugly, but nevertheless had the nerve to say that they'd rule us?
Unbeknownst to me, this was the football season following the Super Bowl (IV) played by the first majority black team - The Kansas City Chiefs. That is to say nothing, of course, of my nine year old awareness (lack thereof) of the (((egregious forces and purposes))) behind the 1964 Civil Rights Act, The 1965 Immigration and Naturalization Act, and the 1968 Rumsford Fair Housing Act…

My father told me that the Chiefs would "three-point-them (the Vikings)-to-death." Place-kicker Jan Stenarud (3) and quarterback/holder Len Dawson (16) were a few of the minority of Whites on the Super Bowl winning Kansas City Chiefs - already, in 1970, a majority black N.F.L. football team, albeit the first one.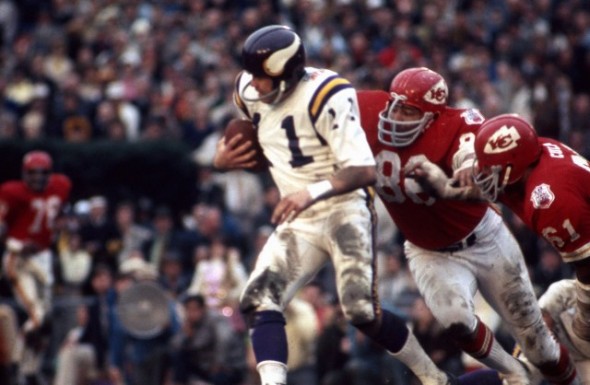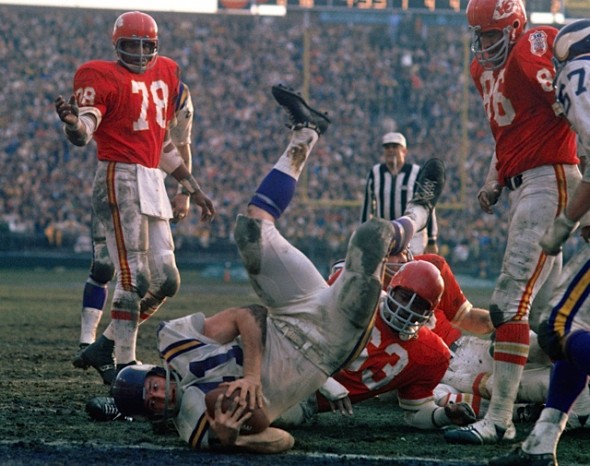 Whites playing the objectivist game gamely, but upended by first majority black team, Kansas City Chiefs, in Super Bowl III, January 1970.
By 1972 the war was ending and feminism, no longer constrained by the double standard of the (male only) draft and with it, the background need to grant some leeway to male protest for Being, came unhinged. I needed vicarious male identity more than ever.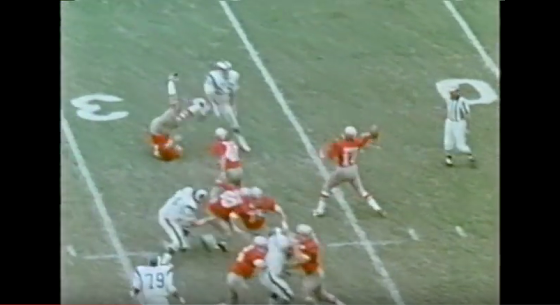 Action against the San Francisco 49ers
N.F.L. Film's style captured attention with Yoshi Kishi's innovative editing, John Facenda's deep voiced, stern narration and Sam Spence's riveting music: With slow motion, fast motion, varied shots, bustling action and music, music of burly combat, "Sunday with soul" - that music so compelling to the emotions of a kid who wants his identity ultimately dramatized, ranging from the toughest, the most earnest quest, manly American quest, epoch exhilaration to dark, grim, wide ranging venture, and heartbreaking sympathy, "the game that got away" - while husky voiced narrators, John Facenda and Pat Summerall in particular, embellished the seriousness of it all. The music here, during minute 1:12 - 2:20, as background to a Redskins - Eagles game, is particularly intriguing: here it is by itself - "undercover man" - one of my favorite among these Sam Spence and William Loose tunes. "The Horse" was not included among NFL film songs, but was/is a marching band staple along the sidelines of high school games that achieves much of the same sentimental effect. And there was that Monday Night Football intro music.
...another compelling tune to add to the collection - starting second 017.
If GW wonders what Hitler had going for him to excite a stadium and crowds in the street, well he certainly had something going for him, he must have, because he didn't even have war action going on at the time, let alone some of the things that the NFL has to draw-in and compel mass allegiance..
But while NFL Films served to seduce, corrupt and divert my identity for some time from better pursuits, it is also worth talking about how we might perhaps use some of its techniques to deploy to our cause.
At least it was something that people were paying attention to. It was not merely the moment when Kermit Alexander's fast twitching muscle fibers sprinted toward the end zone ..it was that and much more..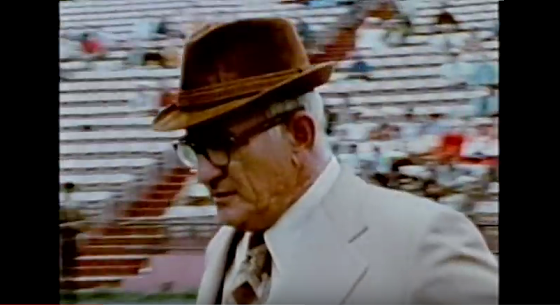 Tommy Prothro, with grim adult discipline and sacrifice of hours of training before the glory of the fans arrive.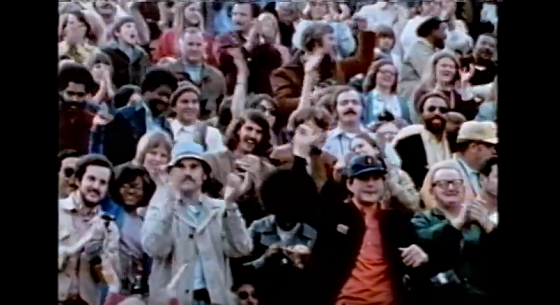 Fans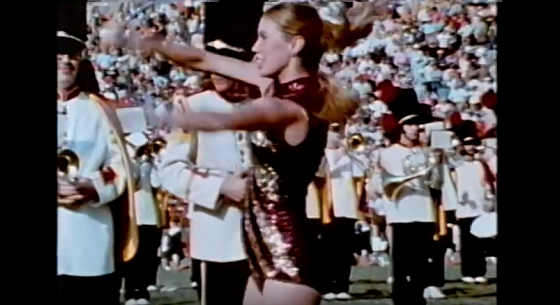 Cheerleaders and marching bands
There were massive stadiums packed with fans, pageantry, marching bands, cheerleaders…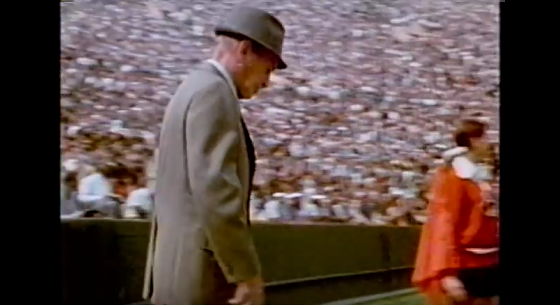 Paul Brown, the mature display of serious business when the masses of fans did arrive.
Here they were, the L.A. Rams - an opportunity for the requisite, more objective identity for me: they were from far away Los Angeles, with a team that was coming out of the 1960's with great records and an awesome manly reputation. My older brother told me that they had the "The Fearsome Foursome" - their defensive line featuring Deacon Jones, Merlin Olsen ..later Fred Dryer and Jack Youngblood ..with their cool names, add quarterback Roman Gabriel to that regard. They had the coolest uniforms too.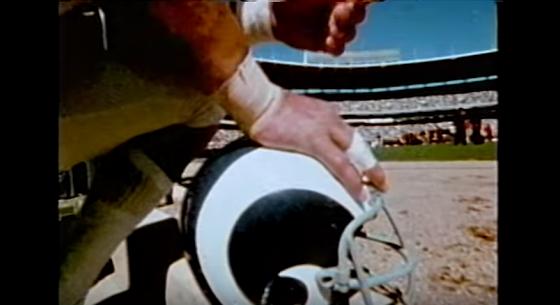 Helmet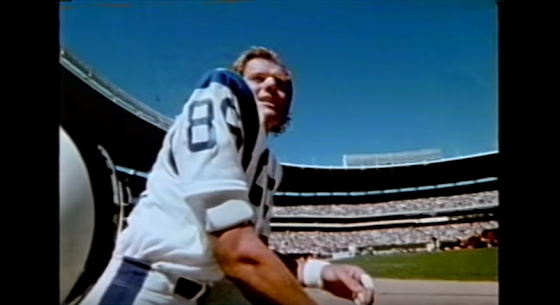 Fred Dryer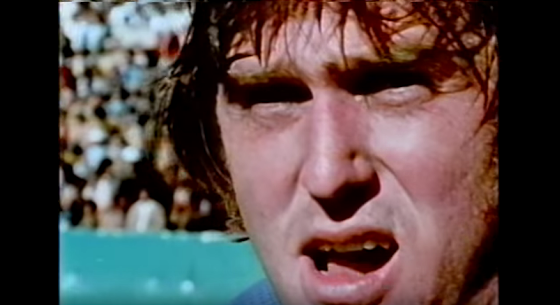 Jack Youngblood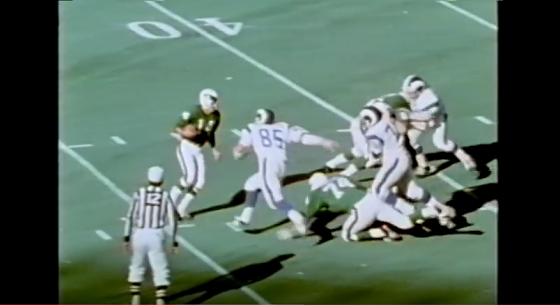 Jack Youngblood about to lower the boom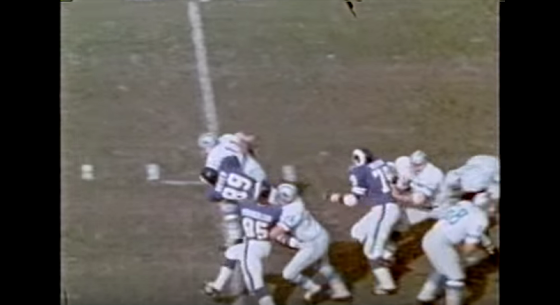 Fred Dryer making a sack with Youngblood in hot pursuit.
Roman Gabriel, a very cool name for the quarterback playing for the Rams in The Los Angels Coliseum..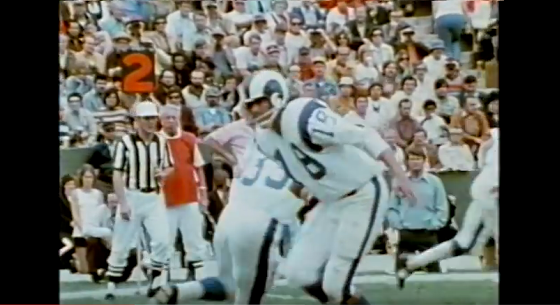 Roman Gabriel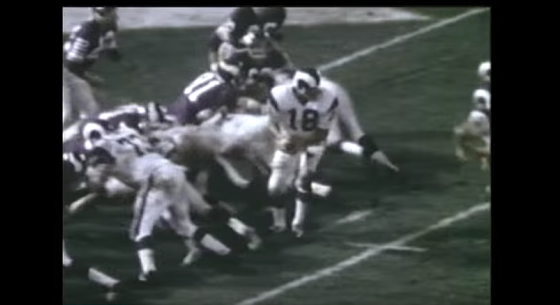 Roman Gabriel vs Vikings in '70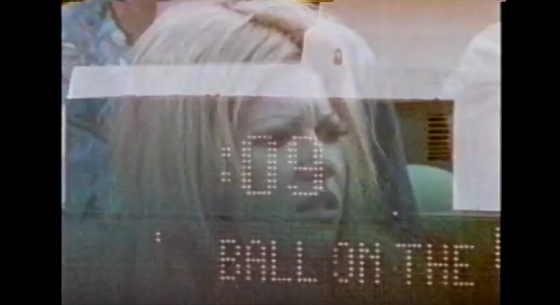 Concern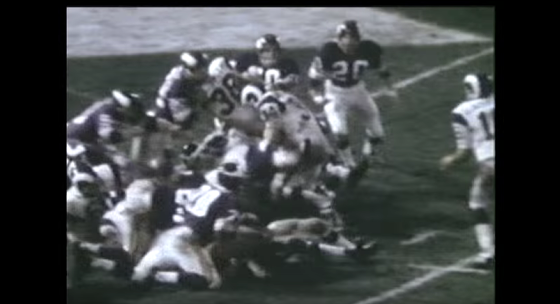 Action vs Minnesota Vikings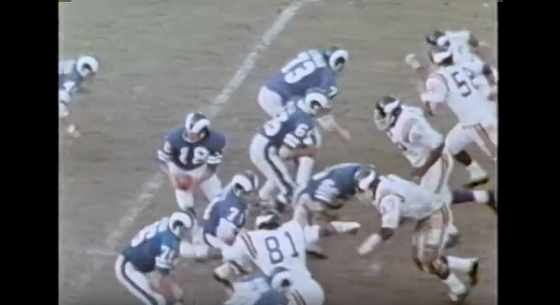 Roman Gabriel vs. Minnesota Vikings in 1972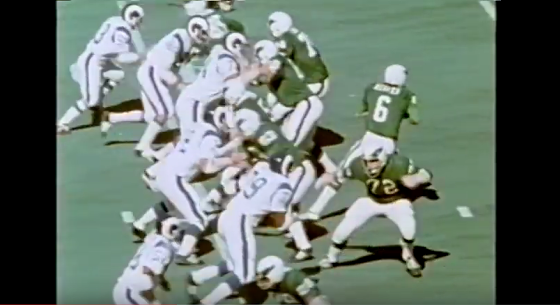 The Fearsome Foursome inveighs against The Philadelphia Eagles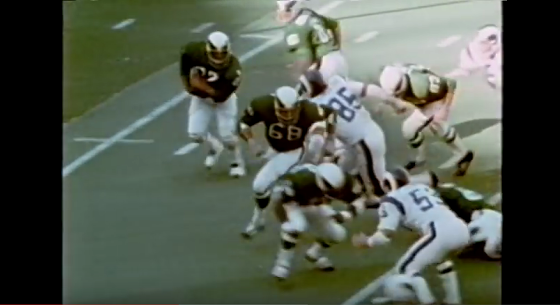 While Youngblood (85) was my favorite on Defense…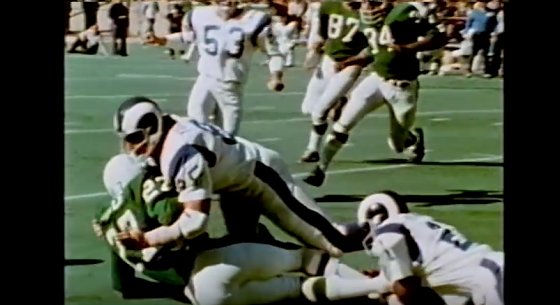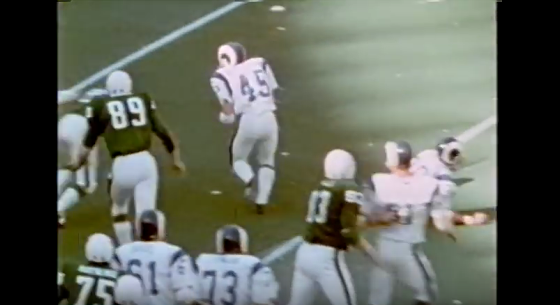 Jim Bertelsen (45) was my favorite on offense..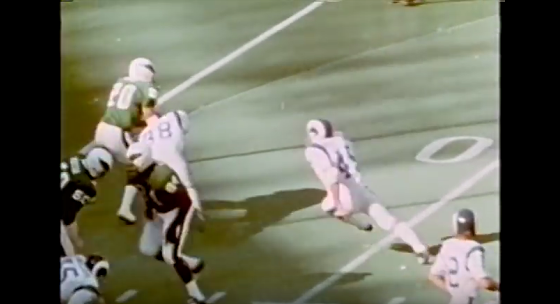 Jim Bertelsen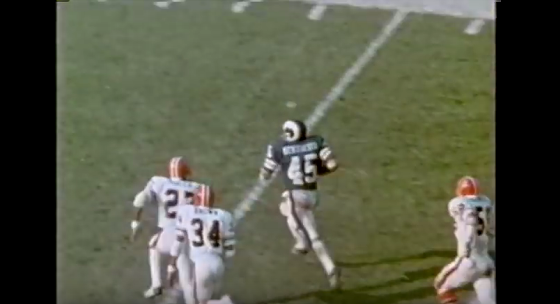 Jim Bertelsen bolting past Atlanta Falcon defenders.
Now let's step away from the Pattern, the Relationships and come back to the Episode and the Kermit Alexnder Moment…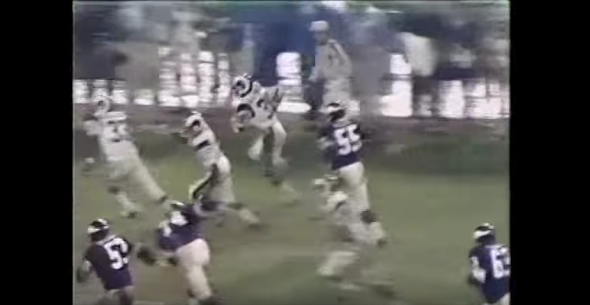 The Moment in 1970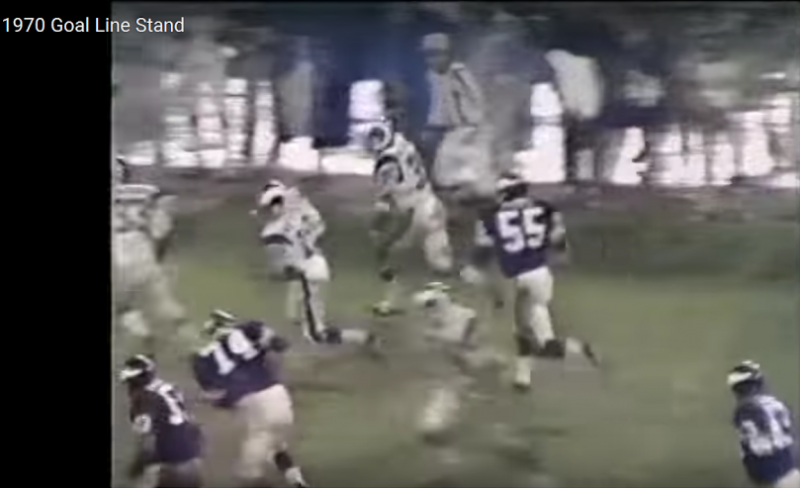 The Episode in 1970 - actually two episodes in succession: punt return; and then goal line stand.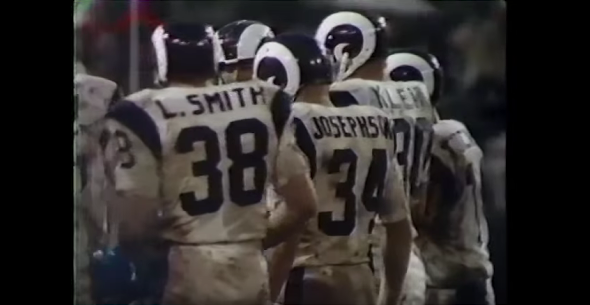 Goal line stand episode begins with the Rams in huddle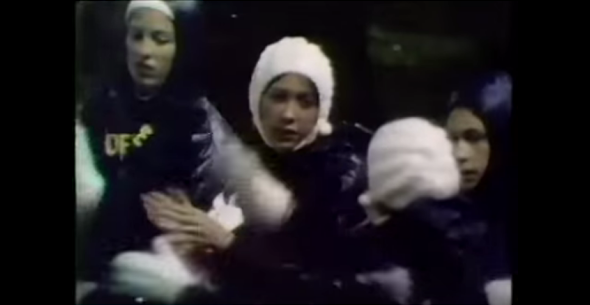 Sportsfanship in that Episode..(they look like girls sent by mom to church choir practice).
..and see how the Relationships and Patterns of White objectivism unfolded, especially in (((context)))...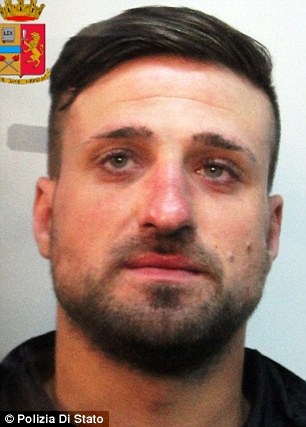 There is an absurd and detrimental habit of thought among WN who would draw the line of race too narrowly, snobbishly, and among those who would find weakening our defense convenient, that Sicilians are not White or are heavily
mixed with blacks
I have long advised against romanticized images of the Italian Mafia as portrayed in the legacy media. These are not organizations based on honor and family, as that media depicts, but rather criminal organizations based on money facilitated through treachery - these have not been organizations for our racial defense as we White Nationalists might hope.
In an irony, however, now that the immigration invasion has brought with it waves of African organized crime as well, suddenly the Cosa Nostra is forced to act in defense of its turf in racial terms - and just as suddenly, the legacy media condemns it, the Italian Mafia, as the problem in that interface - not the immigration invasion, not the organized crime that it brings. Needless to say, the legacy media does not express hope that Mafia will be of some good to the defense of our blood and soil.
In truth, Italian Mafia hasn't been especially good to Italian and European blood and soil. We can hope that the immigration invasion will force them to change that but to date there has been little to show in the way of honor from Italian Mafia: The Mafia of Campania, known as the Camorra, is hardly an organization which has prioritized Italian let alone other European blood and soil. They have been cooperating with Nigerian organized crime to spread Nigerian prostitutes all over Italy - an ugly blight that can be seen on the side of Italy's highways. They have gone against tradition, trafficking in heroine and other narcotics. They have taken hostage of Italian businesses to wreak havoc with the economy and possibilities of free enterprise. In one hideous example, having taken over the waste disposal business, they've merely dumped toxic waste on the Italian habitat - once productive local farms have been destroyed; a fact that can be proved by science; but these wastelands are readily perceived by the senses, the sight and smell of vast areas strewn with and beset with mounds of unnatural garbage and stench.
An unnatural stench emanates in Sicily as well, one of sulfur, around the garbage strewn and oil refinery lined parameters of Archimedes ancient home of Siracusa - where the Cosa Nostra has control in the oil refining industry.
However, with the aura of Mafia, inter-Italian rivalry, murder and background terror, there has been an apparent consolation - perhaps with the help of that background of corruption and terror, foreign incursions were held somewhat at bay - there is only so much use that foreigners can be put to and only so many of them that are needed to do it. After a certain amount they become a threat to anybody, including Sicilian mafia interests. That limiting condition would act to protect the genotype of Sicilians from overwhelming infiltration. In the foreground of terror, despite all urban legends of Sicilians being "part black", with inborn, ineducable aggression, they are vindicated of these ignorant attributions by anybody who takes time to observe them - a knowledgeable, considerate, European, White people.
Sicily, like the rest of Southern Italy, has that reputation of background terror which serves to instill a sense that you should be on best behavior with regard to traditions, the local people and potential transgression. In the year total that I spent in Italy and Sicily between 1996 and 1998, I observed in Italians a model European treatment of the Africans who were there. Africans were not walking around in three piece suits with attache cases as you'd see in Paris. Rather, they were allowed to vend an approved array of trinkets and accessories on the streets, with no sign that they could be mistaken for people integrated with Italians - the idea of mistaking them with Sicilians is laughable. If they remained on the street after 10:00p.m. they would be rounded up by baton wielding police, put into paddy wagons and taken away. If Europeans had to host Africans whatsoever, Italians provided a model of how it might be done to keep them in their place.
That protected the EGI from interracial imposition to a large extent. That protection was buttressed also by the reality of a deserved reputation that Italian men have of being very jealous of their women.
Nevertheless, so long as blacks are in your country at all they are a threat; with the aid and force of PC being what it is, they will make their way through cracks in a racial defense system. While Italian mafia and other men were perhaps busy fighting each other or trying to make money, I would always see two or three interracial couples (pretty Italian woman, Negro male) in just about all sizeable cities that I made my way through in Sicily and Campania - even some not so sizeable ones: a few came into my father's family village during a feast.
Most disturbing to me was the fact that despite the Italian reputation, with few exceptions, I was the only one doing the Italian thing of expressing my indignation and trying to say or do anything about these pairings - and I was the only one who was likely to have any trouble for it. Thus, to get away from the provocation and agitation - with it the rage of mine difficult to control on the front line of racial defense - was a large reason why I opted to live in Poland instead, comfortably ensconced as White and removed from looming threat.
However, I did not leave Sicily before speaking to Cosa Nostra. I told them, urgently, in trance, to stop fighting, destroying and killing each other Italians. I pleaded with them to defend themselves as Italians and Europe; I tugged at the rib of the Godmother; I believe that she heard il Padrino speak through me. Let us hope so, if not pray for that.
The roots of the word and in fact the original purpose of Mafia was in "a wall" to surround and protect the Italian family - at the onset of its organization the threat was from Spanish invasions. However, Sicilians have a deep history of defending against all manner of invasion - including of course from Islam. While the pervasive sounds of church bells rang through the noontime air of Agrigento in a way that might have intimidated Islam at one time, the locals there were the ones who told me that the most critical facilitator in the immigration problem (yes, it was already bad enough in 1998) now is this religion itself - Christianity.
I found that the Sicilians are deep - much deeper than Christianity.
By contrast to the wishes of legacy media, the DM, the cuck mayor of Palermo that the DM presents as an exemplary anti-racist White man, let us hope indeed that they heard il Padrino; that the Mafia will be of some good, and express its true honor, to be that wall, and to help protect the EGI of Italy and the rest of Europe - by means of terror if need be.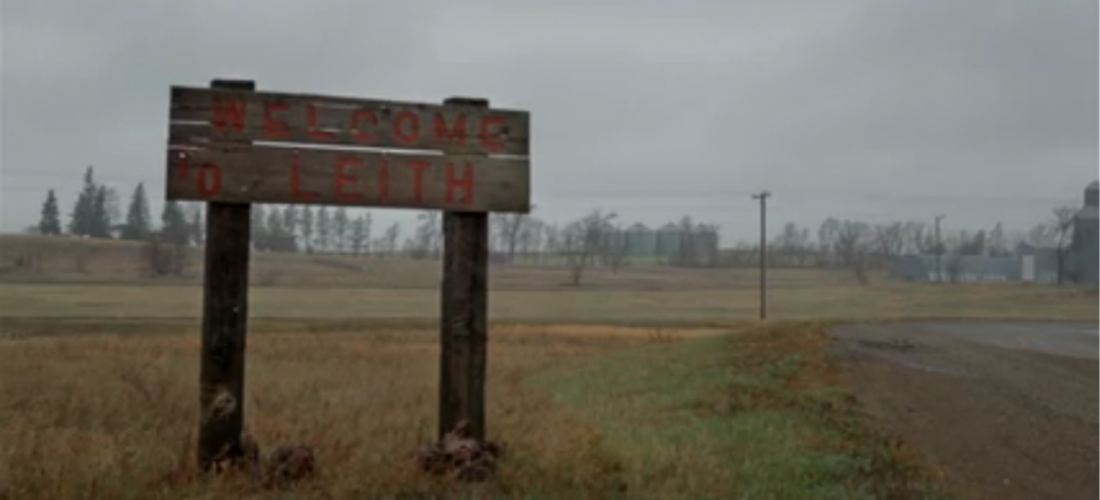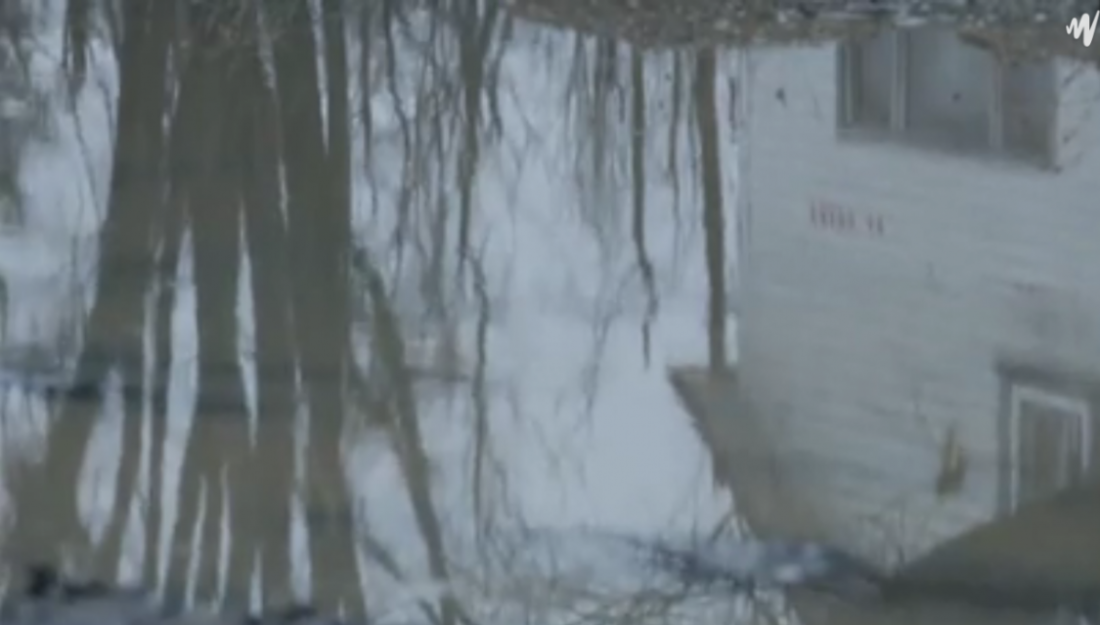 Besides capturing beautiful location shots, this documentary provides more insight and even some balance to the heretofore mainstream media portrayal of Craig Cobb's gambit to start a White preserve in tiny Leith, North Dakota. The bit of balance is surprising given that the production is coming from a perspective which is highly unsympathetic to Cobb and the White separatist cause.
1) The documentary does allow for Cobb to sneak-in the fundamentally legitimate argument that Whites should be able to establish separatism in order to preserve themselves.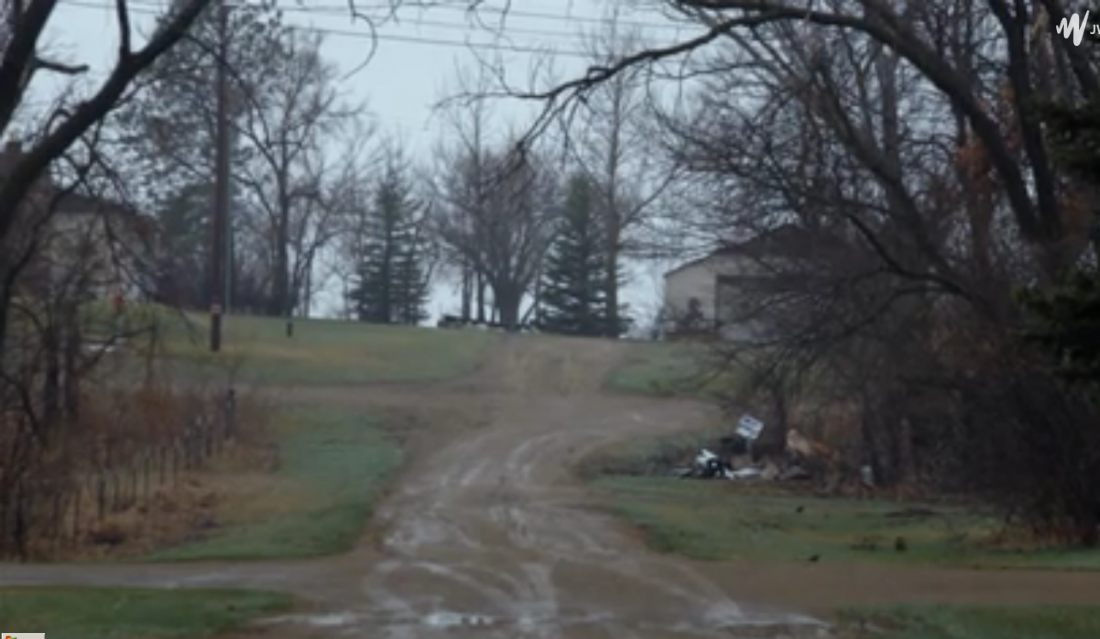 2) However, it takes advantage of a wrong turn that Cobb takes in separatist advocacy, and one that the demographic preponderance of American WN can be susceptible to, which is to associate White separatism with Nazism and its corollary of pursuing an antagonistic, literally supremacist, even "exterminationist" agenda. This willing association of WN with "NS" Germany stems from a false either/or regarding WWII, an either/or which maintains that there was simply a wrong and simply a right side in that conflict.
3) Stemming from a myopic reaction to Jewish sponsored liberalism in America and the frustration for unpopularity that will result of the "NS Germany simply right" response not being accepted (not even by many Whites who would be sympathetic to White separatism), the SPLC (Southern Poverty Law Center) has a rather easy task to demonstrate that Cobb is not just trying to build a separatist White community that can amenably coordinate with others.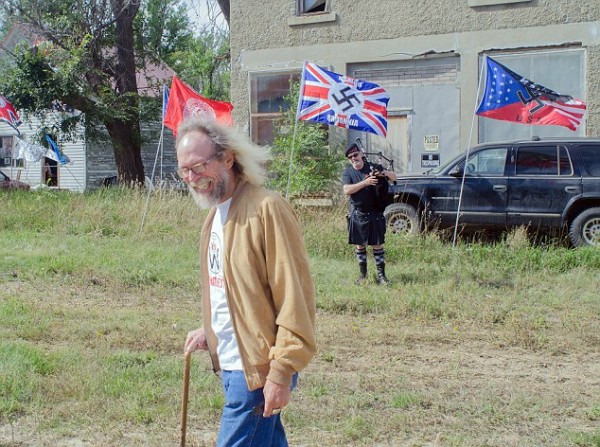 a) He invited-into Leith some of the most salient and provocative White advocates, purchasing property in Leith for Alex Linder, the NSM ("neo-Nazis") and Tom Metzger.
Linder of course couldn't be more brazen in his rhetoric, calling for the elimination of Jews and so on; the NSM couldn't be more flamboyant in their display, as they literally came into town bedecked in Nazi regalia, posting the like flags around Cobb's house in Leith, and unabashedly proclaiming their unanimity with "NS" ideology.
Metzger doesn't approve of such flamboyant and anachronistic tactics, but he has taken a position contrary to the PTB (powers that be) over the years, a position that the SPLC has tried to associate with senseless violence - despite his clear advice against that.
b) Along with the negative media reputation of these White exponents as embellished by the heretofore mainstream media and the SPLC, the SPLC begins to build a case to trace Cobb's associations with these figures, as they have been following them over the years in an effort to connect them to a history of violence with further implications.
- as in the case the SPLC brought and won against then California resident Metzger, who was found "vicariously responsible" through a tenuous association with a skinhead who killed a black in a spontaneous street fight in Oregon.
- Matt Hale, fellow in Cobb's religion -"Creativity" - was effectively set-up (by a wired-FBI informant who coaxed Hale to almost say that he approved of killing a judge) on charges of plotting to kill the judge who ruled against him in a patent case regarding the church logo and was sent to jail for 40 years. In connection with that bogus case, Cobb had published the address of the judge. Heidi Beirich (SPLC) admits that it is unknown whether that information aided and abetted the subsequent murder of two family members of that judge.
- VNN (Linder) associate and Cobb supporter, Frazier Glenn Miller, came unhinged one day and shot three people involved with the production of "To Kill a Mockingbird." This was after the Leith Fiasco was over and Cobb was driven out of town not to return; but with that, the SPLC et al. were able to argue more persuasively that there was a danger when he was in town; and with some Leith property still in the hands of White advocates that the danger loomed of these types coming to Leith again and coming unhinged.
It is already well known to the world that Cobb's case was not helped by his gun toting stroll with Kynan Dutton, a display compounded with verbal taunting of a neighbor. They were arrested for that and brought-up on charges of making terrorist threats.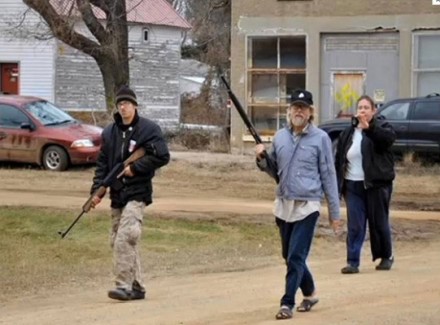 Further threatening gestures alleged to Cobb that the documentary makes known to people who'd not been riveted to the event's details, are that Cobb was apparently publishing the address, names and other information about family members of his neighbors - the Christian couple whom he antagonized in the gun stroll. While people of our sophistication might understand Christians are a part of a hostile world view, Cobb was not exercising necessary discretion with regard to their skill level - nor for their emotional latitude given that the man he was verbally antagonizing on line and in the end, in his gun toting walk, had a 17 year old daughter murdered in Washington prior to coming to Leith, North Dakota. But to make Cobb's indelicacy hardest to ignore, this man read online where Cobb was encouraging ex-convicts to come to Leith and telling them that, "now is the time to draw your sword."
Of course the context of Cobb's words and actions must be taken into account - these things will be given hostile framing by the SPLC in advice to the movie makers and this couple along with the other liberal town folk. But still, anyone who would tout Cobb as having aced as a fine PR man for WN is sorely mistaken.
...and there were people whom he could have won over - the documentary shows one Leith townsman who does not seem hostile to Cobb, saying that "people can believe what they want, I guess."
Additional new information, adding some balance and mitigating circumstance sympathetic to Cobb's perspective is noted in the film. Prior to the stroll, Cobb and Dutton's property had been vandalized; Dutton's car tires were slashed and the car was spray-painted with the words, "go home." Dutton's partner is also seen being confronted by a neighbor who drives up to her, apparently to intimidate her. Hence, there was some provocation from the other end and reason to perceive the need to defend themselves against their neighbors prior to their ill-fated stroll. And there are other indications that Cobb and Dutton were up against threats.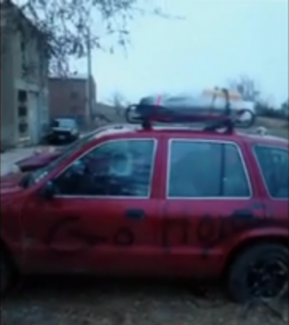 There is an irony in the suggestion that Cobb has a home.
These factors were in addition to all of the media hoopla and antagonism that had preceded, the "anti-racist" rallies and SPLC attention that was brought to bear against Cobb's initiatives in the town.
Another irony came about when the SPLC summoned go-to victim group coalitions to harangue the White separatist - WN circles note that the American Indian groups who were among those brought-into Leith to protest Cobb's effort to build a separate and sovereign territory based on his people's genetic kind had been bused there from reservations which are their exclusionary racial preserves.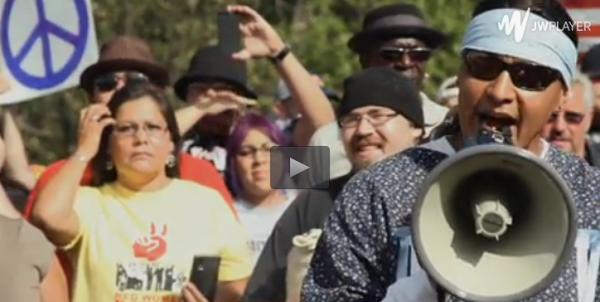 In addition to showing the counter-intimidation and vandalism by Cobb's neighbors, there was another bit of balance provided in the film, significantly against the case that Cobb was "terrorizing" people to where they felt in immanent danger.
A photographer named Gregory Bruce came on a moral high-horse from another North Dakota town to intervene in Leith. He not only made a special effort to thwart and document the thwarting of Cobb's plans, but he also boldly announced that neither he nor anybody else in town was afraid or threatened by Cobb. This bravado that Bruce horned-in with undermined the case for Cobb's threateningness and opened the way for Cobb to be granted a plea bargain.
Another mitigating factor to the charge of "terrorist threats" and the idea that the people of Leith considered themselves to be in immanent danger was that Cobb was never threatening to the interracial couple in Leith (Bobby and Cheryl Harper) nor to Bobby by himself. The documentary tried to make hay out of the DNA test given by the talk show (The Trishia Goddard Show that Cobb appeared-on with the interracial couple), "showing" that Cobb was 14 % black, but Cobb dismissed it graciously despite being publicly hoisted by the petard of his objectivism (Cobb is not 14% black by any reasonable metric).
While Cobb was imprisoned for his gun toting walk and threats, had a felony put on his record, can no longer legally posses fire arms and underwent significant costs, he did manage to mitigate his sentence by admitting his mistake and was freed; finally, the documentary showed some balance again, by interviewing legal counsel advising the audience that justice was served - and in terms of the relative circumstances of the Leith fiasco, it was a fairly just result.
Justice to the eminently legitimate and noble cause of White separatism, however, was not served; but that is largely due to Cobb's association with Nazism as it cut him off from broad support for what should be his absolutely legitimate goal of White sovereignty and survival; but with his "public relations" effort, he gave legitimacy instead to the worst antagonists to the cause of White survival and the separatism that is necessary to that end.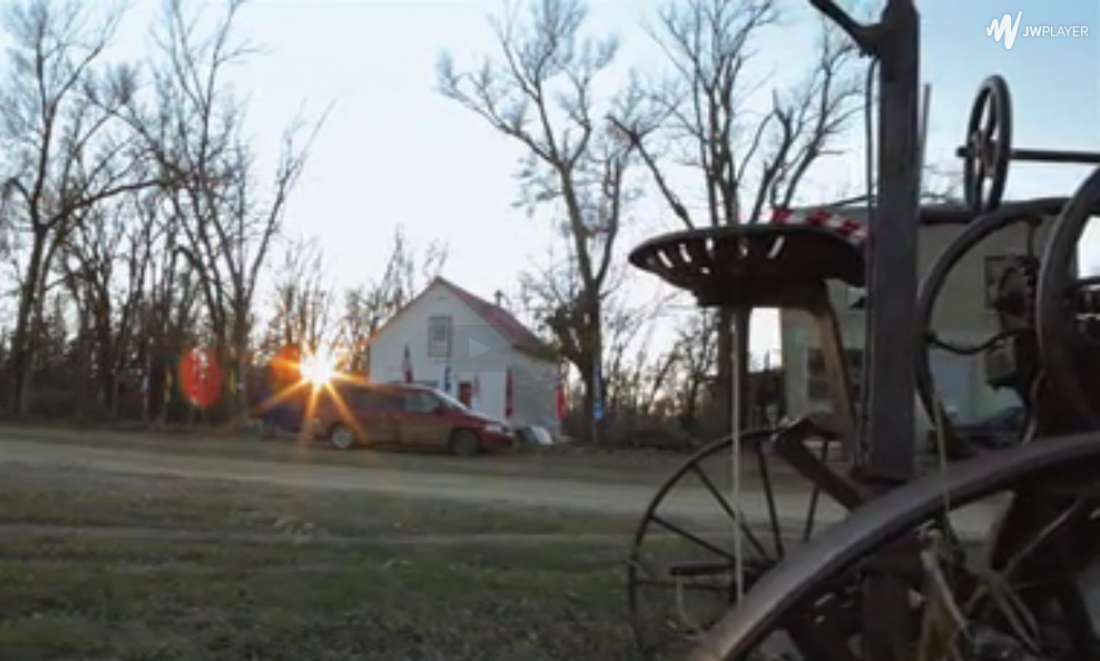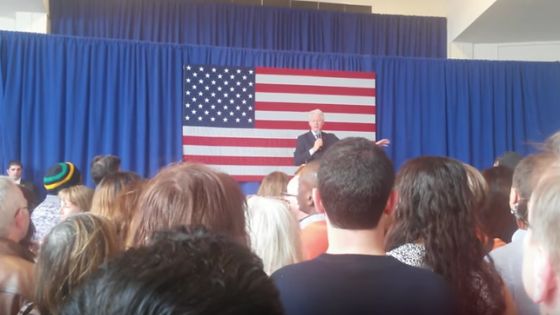 Click the image for a video of Bill Clinton presenting his usual stump on behalf of Hillary to a synagogue audience in Illinois.
The "inclusive, inclusive, inclusive" bit was frightening in the 1990s, when he was running for President, because "inclusive" can be a good concept when applied within a legitimate classification; and at the time there was more chance that it could have been honestly mistaken as if that's what he meant; and not heard as what he actually means, which is the Jewish "inclusive" - a hyper-liberal inclusiveness that would include everybody [and he does emphasize everybody] - people formerly from without of a racial classification and formerly outside of the nation. This paradoxical "inclusiveness" would ultimately dissolve the classification, the nation, the people, the tribe altogether - viz., it would dissolve the very thing to be included-in.
It would dissolved to a vague catch-all category of undifferentiated gentile others; while one tribe would maintain its distinction, of course.
In 2016 it sounds less frightening than totally absurd given the floods of immigration into The U.S. and Europe. This audience in the synagogue reacts only with applause either because they are completely blind to the fact that they are being herded, thinking that they can maintain their Jewish sanctioned activist distinctions indefinitely, or because they are in on the joke.
Their biggest applause are reserved for when Bill says that what he is most proud of is that Hillary distinguishes herself from the other candidates by more fervently denouncing prejudice against Muslim Americans (following the Noachide laws apparently being good enough to qualify people for inclusion as Americans). Bill concludes by rubbing his hands together with the audience over the prospect (given Scalia's death) of Hillary putting through another "Justice" just as good as the one that he put on the Court -
Bill literally wept before America, so moved as he was when his nominee had ascended to The Supreme Court.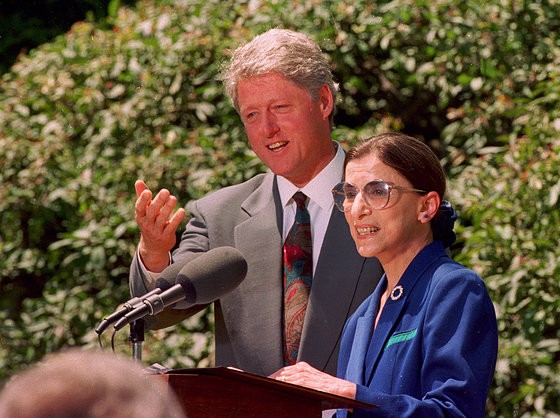 (Doug Mills/Associated Press)
Among Chief Justice Ruth Bader Ginsburg's first statements was to maintain her long standing conviction as a "civil rights" advocate that nobody should be discriminated against on the basis of immutable characteristics.
European peoples, the time for being alarmed or despairing over this has long since passed. The neo-liberal complicity with the Jewish notion of "including 'marginals" is, as I have said in several places, a paradoxical notion of "inclusion" that they have put together with an inverted notion of "marginals" - a notion of "marginals" by which they mean not marginals, as that would imply those who are just within our boundaries but being pushed to the side and ultimately outside - they mean rather taking in those from without.
With the flooding incursion of migrants and the chutzpah of this inclusion rhetoric absurdly unabated, it is time to see all of this for what it is and to organize as Whites/Native Europeans - maintaining our important distinctions and bounds as they provide accountability and serve our human ecologies, sure; but recognizing that we must coordinate our defense with overall organization as European peoples.
We are under attack for that reason in essence, no matter where or what we might take recourse to in lieu of defending ourselves on that basis. Wherever we are, we are in need of a union, unions and coordination of defense based on our most precious and essential bond - that is our DNA.
Europeans can no longer afford to tarry uncritically with those who would proceed with the modernist bastard child that is universal principles and rights, nor cater to those who would attempt to "save us" with neo-traditional re-organizations under the anachronistic rubric and poison rule structures of "Christendom."
These aren't surrogates for our DNA and biology - in lieu of that rather, they are midwives to the birthing of pan-mixia and our genocide.
Picture a cartoon illustration here that I had to take down due to EU law. Its title reads "Jews, Musilims, Christians." Beneath that title it shows the identical happy self hand clasping merchant three times - their only being dressed differently and having slightly different skin tone - the obvious implication being that there is no important difference. There is a sarcastic sub-title: "know the difference, it could save your nation" and a conclusive line, "Semitic Religion, not even once." Which is the same as saying, Abrahamic religion, not even once.
The time has also passed to be surprised or despair at how the all too kosher Merkel will act quite similarly with regard to our borders on the European end, and how the Noachide sheep will react to those who would oppose her - marking little difference between Europeans in America or here in Europe, as they continue to operate under the same neo-liberal rule structures and Noachide law. The time is now to wrest and forge our rule structure anew in organization and activism of the White Class.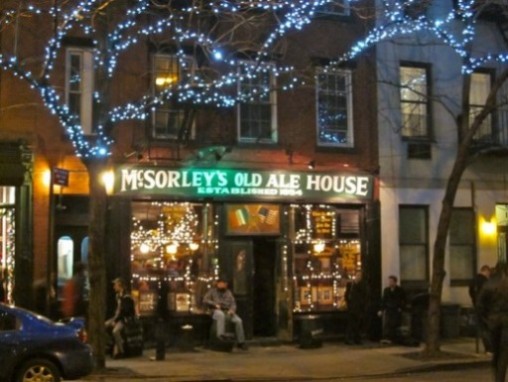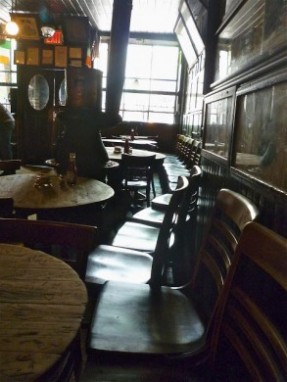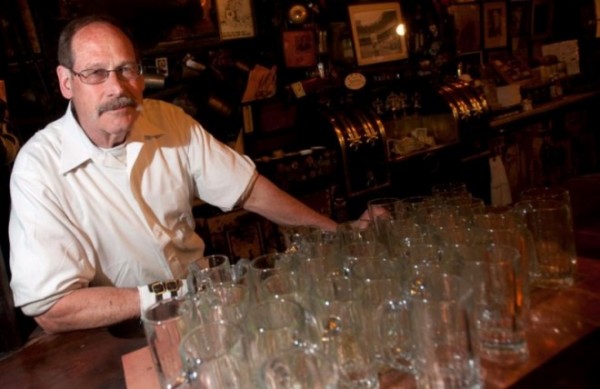 It was this bartender's first year at McSorley's the first time that I went there some years ago when I was 18. It was perhaps the first time that I drank so many beers. I suppose he could have thrown me out when I started running around the place euphoric on hops as I was, but he merely told me to calm down. He was also there again my last time there (2007, I guess it was). On that occasion a TV talk show crew came in with a lesbian couple (black woman and White woman) who were asking men's opinion as to whether the White girl should get breast implants since she thought that would please her black girlfriend. I was asked my opinion by the production crew. I answered that in particular, "I rather like flat chested women, so my opinion is particularly biased against breast implants for that reason for starters; but there were more reasons to be against it than that; including as part of a more general stance against bodily alteration - I stated that I believe that given that our bodies have evolved over tens of thousands of years, that they are bound to be wiser, smarter if you will, than our conscious decision making and should be given the benefit of the doubt against our anxieties and against popular consensus; rather, we should try to learn what our bodies have to teach us about our interface with the social ecology and bring our corporeality to bear in social critique if necessary, rather than the other way around - bending to what may well be a popular fad against the better wisdom of our evolution." I was told by the couple that my answer was good and they asked me to sign a release; but the bartender, yes that one, asked, "what was that 'stuff' you were saying? ...I don't think that was what the TV producers were looking for." I suppose that he was right and that my opinion was not aired.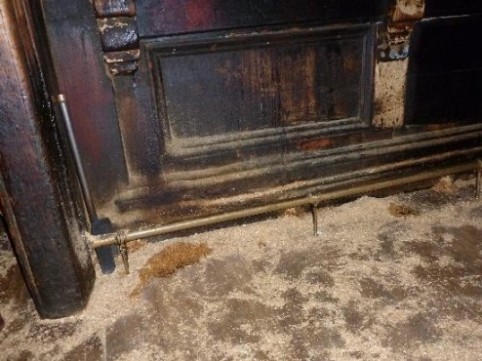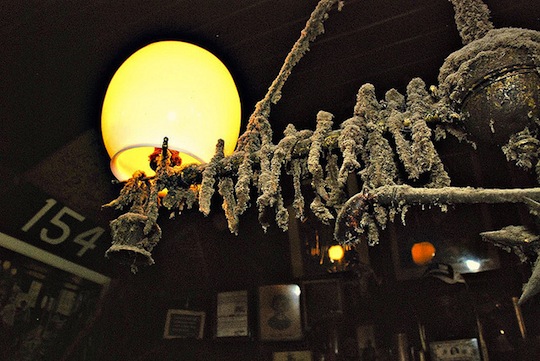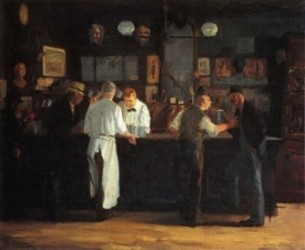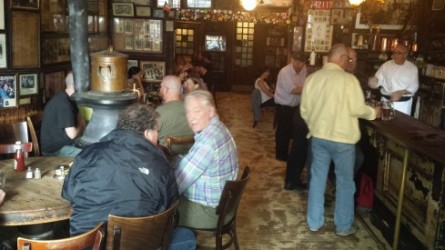 Interracial lesbians wanting to air-out the matter of breast implants at McSorley's? Heck, women were not even allowed in the pub until it was forced to allow them in 1970 when the NOW attorneys Faith Seidenberg and Karen DeCrow won a discrimination suit against them.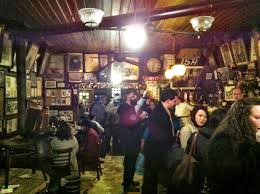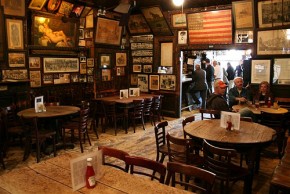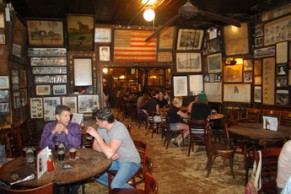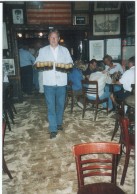 That is among the benchmarks of what is, by American standards, a historical bar, patronized also by the famous: well circulated writers drank there; famous athletes drank there - e.g. in the movie, "Pride of The Yankees", the legendary Babe Ruth announced to all of the Yankees that he was buying rounds for the team at McSorley's after the game - many things can be said about the demographic that has gotten sloshed while noshing onions, mustard and cheese by the potbelly stove and saw-dust strewn floor; but aside from a few infamous luminaries - U.S. Presidents have drunk there as well, ranging from racial rogues the likes of Lincoln to Kennedy - the rank and file attendees have not been the kind of demographic responsible for crime in NYC.
The folks down at McSorley's aren't committing the crime in N.Y.C.
But was "The New York Times" going to tell you that?..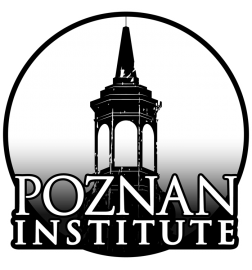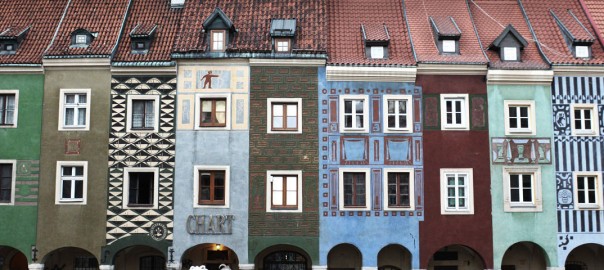 "The Poznan Institute" - A Middle Eastern Attempt to Defraud European Identity and Birthright of Genetic Capital
...by Promoting R Selection Tactics for Foreign Interlopers Under the Banner of European Identity.

As follow up to Kumiko's and my own articles prompted by disputes in regard to Roosh V's interloping on Ethno-national turf, I was compelled to look a bit more carefully upon "The Gamers/ P.U.A." infiltration of the Alternative Right Tentosphere. But I only had to look a small bit more carefully to be confronted very close to home by its facilitation of R selection strategies in these K selection habitats.
The reason I had not become immediately aware of the attack on this front, so close to home, is that I am not particularly interested in "Game" and "P.U.A." I have learned about myself and my nature through my dating experience and reflection thereupon that there are important differences in my motives as opposed to what is being promoted in what might be called popular philosophy - such as P.U.A. My point in "dating around" wasn't at all to screw as many women as possible - quite the opposite. What did I know about them? I cared whether they cared about themselves, their people and I, of course. Thus, while I might have been "intellectually promiscuous" in order to get and give feedback surrounding the well-being of our people and culture, it was not remotely my goal to merely go through women's defenses in order to discard them and cultural differences. Again, quite the opposite, it was more my motive to help them build-up defenses for their sake and ours as Europeans. I was intellectually promiscuous but otherwise careful because where I sought a partner, it was to be - a - partner who was appropriate to me and thought very much like me - as an ethnonationalist. In regard to the other women that I dated along the way, the primary objective was talking - that is, achieving political alignment to what would now commonly be called ethno-nationalist terms. And with that, I was acting in accordance with my European evolution as a K Selector. That is in marked contrast to Roosh V. and the R selection strategies that he is promoting.
So far removed from European mentality is Roosh V. that he was honestly surprised when a BBC interviewer responded that he "had not", when Roosh asked, "haven't you ever had sex with a woman who was drunk and asleep"? Roosh honestly presumed that the answer of his interlocutor would have been "yes, of course", he'd done that.
By way of contrast, not only am I capable of sleeping - just sleeping - with a woman; but especially if I do not know her well, of course I'd prefer that, and to part ways as we might, on friendly terms rather than to screw around with someone whom I do not know.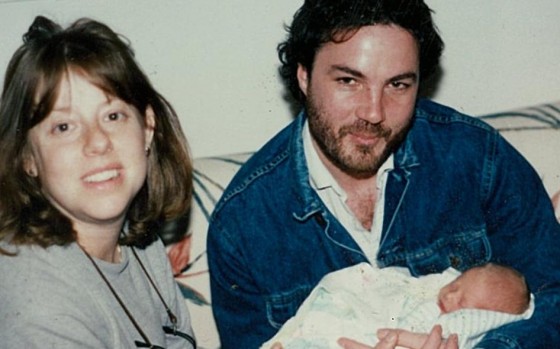 In further distinction of a caring European mentality: Not only would I not even try to sleep with this woman - let alone take advantage - but I went so far as to defy her psychiatrist's advice that she not have children and encouraged her to have this child with her husband.
Some object as Roosh himself objects to ask why people are making such a big deal about him, when there are these invaders and rapists all over Europe. Well, we do make a big deal about that as ethno-nationalists. However, as a common topic, he provides not only a ready illustration of their mentality, but also occasion to "make common" (etymology of communication) the understanding of it and the insidious means by which it would infiltrate. Witness now "The Poznan Institute." Having moved on from the P.U.A. / Game angle of infiltrating White genetic pools, he presents himself as only more completely one of a universal "We" - "neo-masculinity and patriarchy" camouflaged under the rubric of an ancient European city.
Poznań was founded by Polanie, the tribe from whom Poland has its name. The word "Poznań" comes from the Polish phrase "to make acquaintance" - because legend had it that the original Polish man, "Lech", the original Russian man, "Rus" and the original Czech man "Czech" met here, came to accord and then the latter two went on to establish their kingdoms in what are now their respective territories; while "Lech" nested in Gniezno (Polish for "nest") next to Poznań - which was in fact, the first capital of Poland. A percentage of Germans eventually settled in Poznań as well, largely encouraged to help build the city. For reasons similar as The U.S., Poland was weakened by incorporating Enlightenment principles in its (second ever, after The U.S.) Constitution. This left it susceptible to the territorial aggrandizement of Friedrich The Great and the Partition which erased Polish existence from the map for 123 years - from the 1790's to 1919 - when Józef Piłsudski led the Wielkopolska uprising to re-take Poznań on behalf of the Poles and the newly reforming Poland. It was audacious, it was brave, it was heroic, it was historically justified.
What fraction the man is Roosh V compared to Józef Piłsudski? How dare Roosh claim the name and the straight forward imagery of Poznań to drape himself - Roosh V - and his foreign agenda?
Roosh V. and his agenda are so alien and superficial to Native European interests that he was not on my radar. I was not interested.
Perhaps I should have noticed this long ago, but the truth is that until recently I had not paid much attention to Roosh. One commentator in a prior thread mentioned that he has presumed to situate himself in Poznań, Poland. Though I'd never seen him around, I had no reason to doubt it. When looking into the matter, not only did I find that he is in Poznań, but I was surprised to find just how comfortable Roosh intends to make himself in Poznań.
Middle Easterners apparently share with blacks a brazen presumptuousness to make themselves at home among other peoples and in other people's homelands.
With that, he has this new "neo-masculinity" venue which he calls "The Poznan Institute":
Of "The Poznan Institute", he says:
Poznan Institute will serve as a reference archive for the neomasculinity platform, providing a central resource that explains the ideology in depth. Since neomasculine articles and videos are appearing in different locations across the internet, creating Poznan Institute ensures that none of those materials get lost with time.
First, a little background about some of the stuff that he intends to bring to Poznań and encourage among visitors here.
These are some scenes that Roosh looks upon approvingly from bars in Virginia, USA.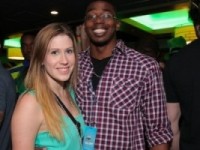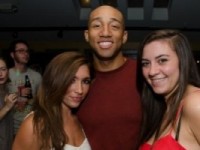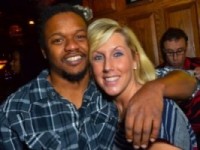 Here is the kind of European gene pool that he hopes to seize upon. This one in Iceland.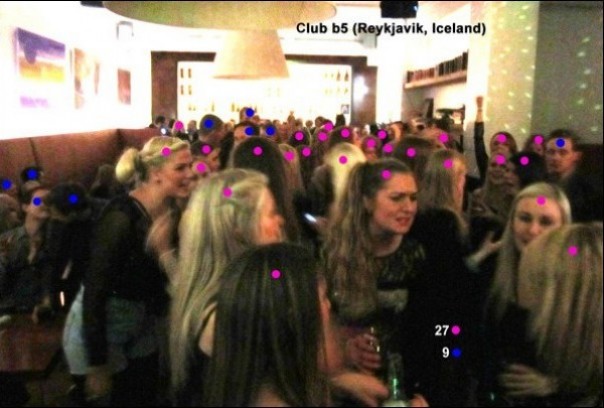 Pink dots signify targets.
Roosh V. has written several sex tourism and P.U.A. strategy guides. Bang Poland is one of them -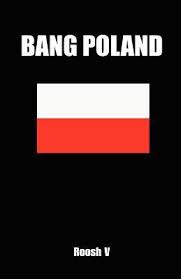 ...she kept saying, "No, no." I was so turned on by her beauty and petite figure that I told myself she's not walking out my door without getting fucked. At that moment I accepted the idea of getting locked up in a Polish prison to make it happen. She tried to go down on me but her mouth was too small. [...] I put on a condom, lubed up, and finally got her consent to put it in. The best way to visualize our lovemaking is an elephant mounting a kitten. My dick was half the thickness of her neck. I put her on her stomach and went deep, pounding her pussy like a pedophile.
Moving on to The BBC story that finds him in Poznań -
In December, The BBC aired a feature about Roosh: "Men at War." It starts by covering a Roosh seminar in England.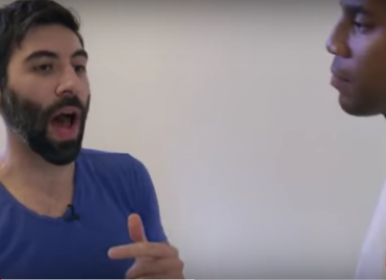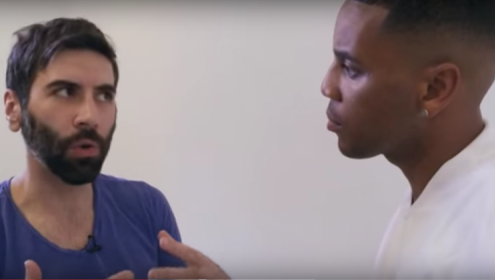 Mouth-big-enough talking to BBC interviewer prior to lecturing "a room full of men who are excited about what they are about to hear".. [so too is The BBC excited and waiting with a big enough mouth].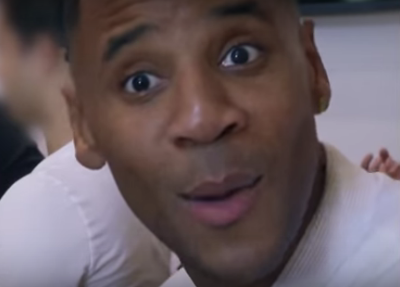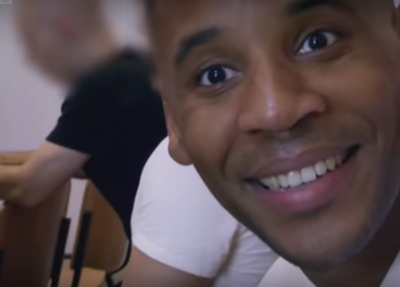 BBC reporter taking interest from the genetic interest of BBC
One of the attendees describes the meeting as having "a broad spectrum in terms of race and background."
......"look here" he says, "people are mixing together, and very few of them have met one another before."
Next, in order to keep up with Roosh, the BBC have to track him down for an interview in Poznań, Poland:
The BBC flies there to find out what Roosh is up to…
On the basis of the BBC interview, here is what is discernible about Roosh's living circumstances in Poznań.
"Roosh moved to Poznań a year ago"...

"..a small university town full of female students."
He had scurried back from Canada after having been met with popular protest and official denunciation there. "I've been back for only about 5 days. I'm still recovering from the drama," Roosh will go on to say in The BBC interview - which would place it in August, 2015..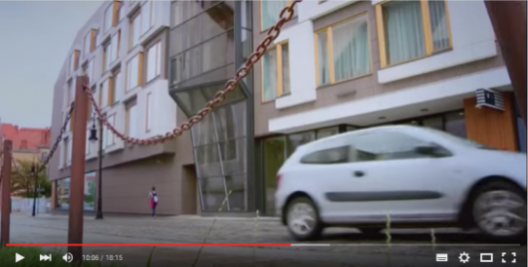 BBC is in Hotel Puro, located at corner ul. Stawna, Żydowska, Wroniecka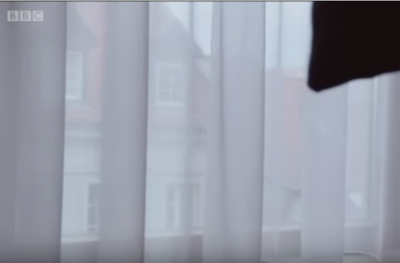 ul. Żydowska is outside of the BBC's hotel window
Before the BBC meets with Roosh,
"it's time for a refresher course."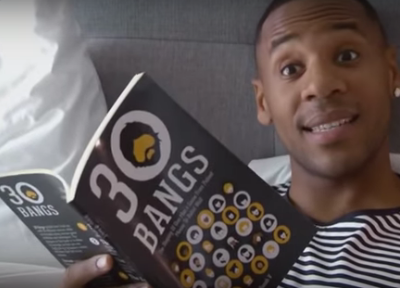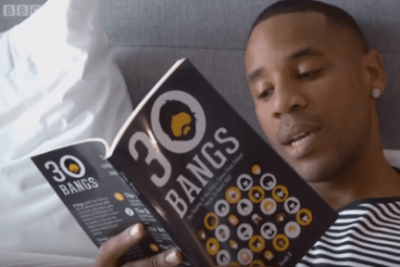 "It took at least 30 repetitions of no, Roosh, no,
until she allowed my penis to enter her vagina….
no meas no until it means yes."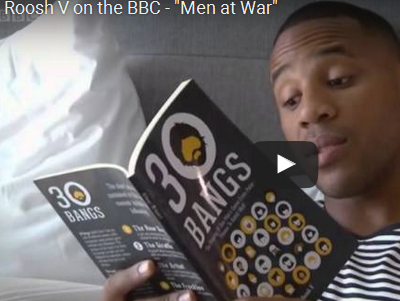 A clip of Roosh's is spliced in, as he narrates,
"I go to the supermarket to be a pervert,
to film that girl's ass and another girl's ass"..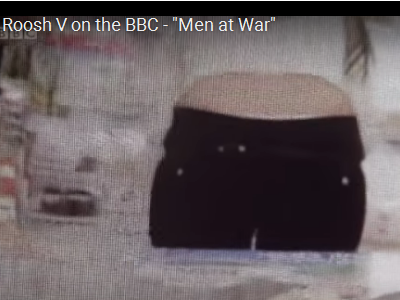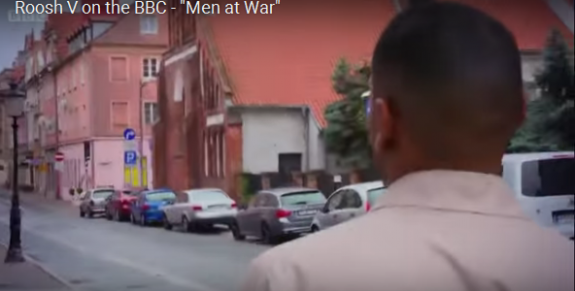 Here the BBC is making his way from the hotel and down ul. Wroniecka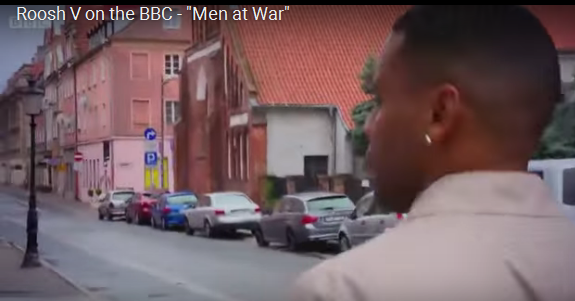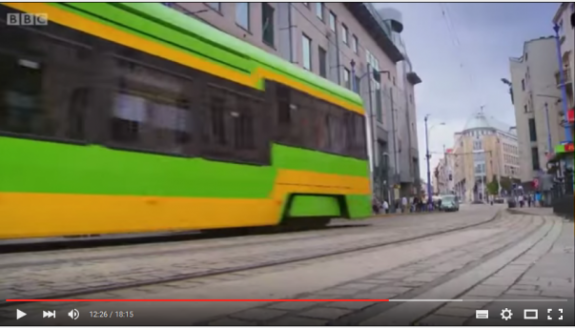 He moves through to the other side of the Old Market, directly across, at the end of ul. Wrocławska,
just a few minutes away..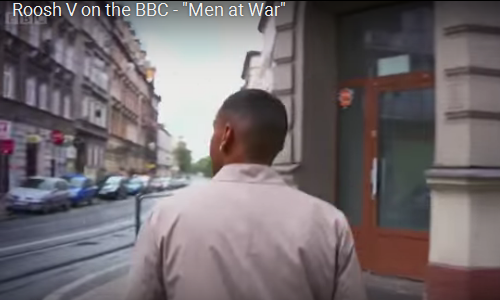 Here the BBC is on ul Strzelecka, another few blocks beyond,
making his way to meet Roosh in his apartment nearby.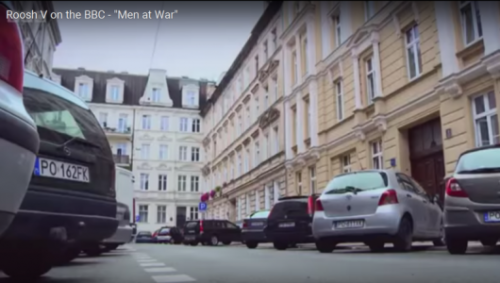 The very last moment of the BBC clip shows this scene,
which they apparently propose as the location of his apartment - ul. Kopernika
Here is what the BBC proposes to be a close-up location shot of his apartment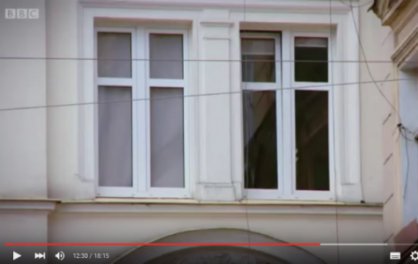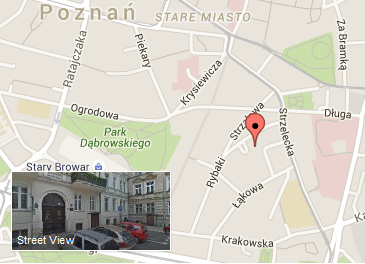 Google Maps confirmation of that place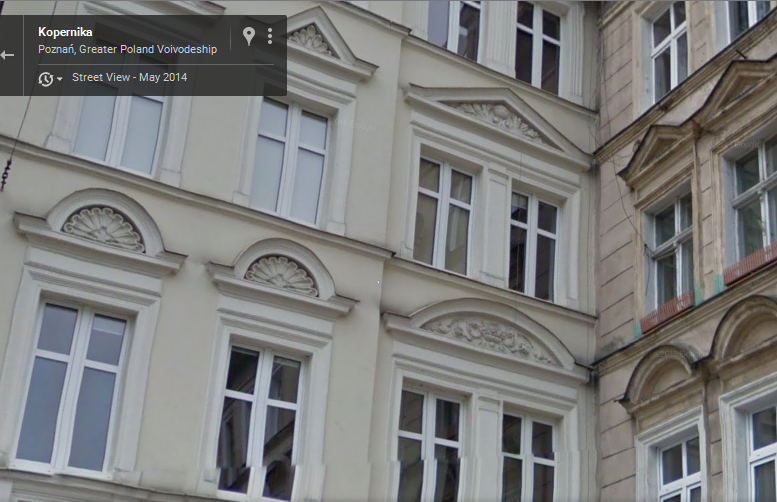 Google image confirmation of the proposed location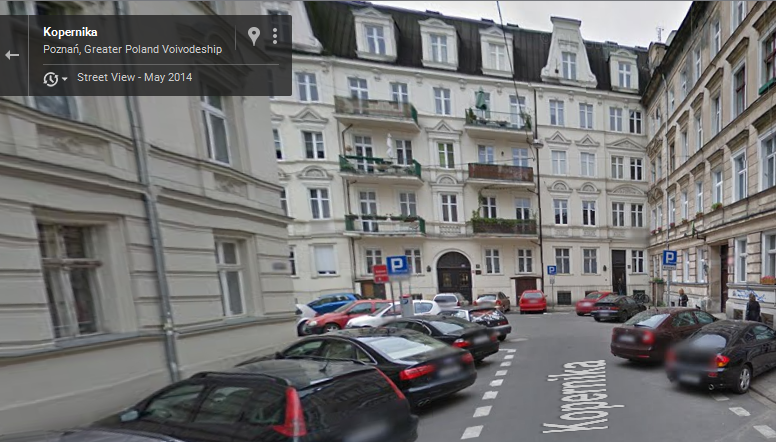 What they propose to be his apartment street entrance should be that brown entranceway with the semi-circle top at the end of the street

Refugee Resettlement Watch's 10 Reasons For Moratorium. Appeal To Rep. Goode & Doing good for Doing good - The Golden Rule.
I add "the golden rule" to the title sarcastically - not only to chide those lining their pockets in the name of Christian altruism. This rule that has been passed onto European moral orders altogether disingenuously, from Judaic prescription to Gentiles (Jews do NOT abide by the golden rule), has been as catastrophic as any imbibed of Jewish chimera. This edict from "the sermon on the mount" is completely illogical and self destructive. There is a key distinction that needs to drawn by contrast, which is logical - morally and otherwise: the silver rule.
Note: these articles are being re-posted from the MR News section (5 Dec. 2015) as they bear more attention. Now that Ann Corcoron is taking a break from the excellent work that she's been putting out, it's time for MR to pick up some of the slack and forefront her efforts. MR has an added benefit (from our POV) of being able to expound from a distinctly pro-White/Native European, secular perspective.

Noticing the style of the "moratorium" logo and its coincidence with an appeal to Virgil Goode, I couldn't help but find it reminiscent of Dietrich's VoR design..

...and also that Virgil Goode represented a unique experience for me, to actually be talking with a Congressman as I produced the Stark interview with him. Congressman Goode stayed available on my Google chat and otherwise in communique with me for several months afterwards. That was funny for me, in a good way. Though it should be normal, how many Congressmen speak openly with our kind? It speaks well of him. Ann Corcoran has placed her appeal in the right direction.
Here is the post of the Stark Interview -
VoR, The Stark Truth: Interview with Virgil Goode, 25 April 2012:


Rep. Virgil Goode

Robert interviews Virgil Goode. Topics include:

The Constitution Party;
The need for reduction in immigration both legal and illegal;
National sovereignty, NAFTA, and the North American Union;
Foreign policy and the Iraq war;
Energy independence.

Virgil Goode is the presidential nominee for the Constitution Party. He represented Virginia's 5th Congressional District as a Republic from 1997-2009. He previously served in the Virginia State Senate as a Democrat.
Refugee Resettlement Watch, 'Re-post: Ten reasons there should be a moratorium on refugee resettlement', 5 December 2015:

Posted by Ann Corcoran

Now that the mainstream media and the public are waking up to the UN/US State Department Refugee Admissions Program and how it has been operating for the last 35 years, I thought it would be a good idea to re-post this testimony I gave to the US State Department (first in 2012 at its annual scoping meeting and repeated in 2013 and 2014).

Anne Richard is the Asst. Secretary of State for Population Refugees and Migration. Here she testified last month at a House Judiciary Committee hearing on Syrian refugees. She needs to produce the hearing record for the 2015 'scoping meeting' which we believe was held in secrecy. Photo and story about Judiciary hearing: http://www.breitbart.com/big-government/2015/11/19/state-dept-official-syrian-refugees-less-threat-stops-tracking-3-months/

I just mentioned it in my previous post on annual reports.

As far as we can tell, the US State Department did not hold a public scoping hearing in 2015 (for FY2016) because we never saw a notice for it this year. In these 'scoping meetings/hearings' they ostensibly seek public input on the size of the program for the upcoming year and they want to know what countries should be the focus of protection.

The 'scoping' meeting (like a hearing) was usually held in late spring/early summer of the preceding year. Prior to our attendance in 2012, these meetings/hearings were dominated by the resettlement contractors and their groupies.

One more thing, the State Department does not keep and publish a hearing record for this meeting. The only way we could ever learn what others were saying is to obtain the hard copy testimony by attending in person! There ought to be a law!

Here is my testimony in 2012 (repeated in 2013 and 2014):

Ten Reasons there should be no refugees resettled in the US in FY2013—instead a moratorium should be put in place until the program is reformed and the economy completely recovers.

1) There are no jobs. The program was never meant to be simply a way to import impoverished people to the US and place them on an already overtaxed welfare system.

2) The program has become a cash cow for various "religious" organizations and other contractors who very often appear to care more about the next group of refugees coming in (and the cash that comes with each one) than the group they resettled only a few months earlier. Stories of refugees suffering throughout the US are rampant.

3) Terrorist organizations (mostly Islamic) are using the program that still clearly has many failings in the security screening system. Indeed consideration should be given to halting the resettlement of Muslims altogether. Also, the UN should have no role in choosing refugees for the US.

4) The public is not confident that screenings for potential terrorists (#3) or the incidences of other types of fraudulent entry are being properly and thoroughly investigated and stopped. When fraud is uncovered—either fraud to enter the country or illegal activity once the refugee has been resettled—punishment should be immediate deportation.

5) The agencies, specifically the Office of Refugee Resettlement (ORR), is in complete disarray as regards its legally mandated requirement to report to Congress every year on how refugees are doing and where the millions of tax dollars are going that run the program. The last (and most recent) annual report to be sent to Congress is the 2008 report—so they are out of compliance for fiscal years 2009, 2010 and 2011. A moratorium is necessary in order for the ORR to bring its records entirely up-to-date. Additionally, there needs to be an adequate tracking system designed to gather required data—frankly some of the numbers reported for such measures of dependence on welfare as food stamp usage, cash assistance and employment status are nothing more than guesses. (The lack of reports for recent years signals either bureaucratic incompetence and disregard for the law, or, causes one to wonder if there is something ORR is hiding.)

6) The State Department and the ORR have so far failed to adequately determine and report (and track once the refugee has been admitted) the myriad communicable and costly-to-treat diseases entering the country with the refugee population.

7) Congress needs to specifically disallow the use of the refugee program for other purposes of the US Government,especially using certain refugee populations to address unrelated foreign policy objectives—Uzbeks, Kosovars, Meshketians and Bhutanese (Nepalese) people come to mind.

8) Congress needs to investigate and specifically disallow any connection between this program and big businesseslooking for cheap and captive labor. The federal government should not be acting as head-hunter for corporations.

9) The Volag system should be completely abolished and the program should be run by state agencies with accountability to the public through their state legislatures. The system as presently constituted is surely unconstitutional. (One of many benefits of turning the program over to a state agency is to break up the government/contractor revolving door that is being demonstrated now at both the State Department and ORR.) The participating state agency's job would be to find groups, churches, or individuals who would sponsor a refugee family completely for at least a year and monitor those sponsors. Their job would include making sure refugees are assimilating. A mechanism should be established that would allow a refugee to go home if he or she is unhappy or simply can't make it in America. Short of a complete halt to resettlement-by-contractor, taxpayers should be protected by legally requiring financial audits of contractors and subcontractors on an annual basis.

10) As part of #9, there needs to be established a process for alerting communities to the impending arrival of refugees that includes reports from the federal government (with local input) about the social and economic impact a certain new group of refugees will have on a city or town. This report would be presented to the public through public hearings and the local government would have an opportunity to say 'no.'

For these reasons and more, the Refugee admissions program should be placed on hold and a serious effort made by Congress to either scrap the whole thing or reform it during the moratorium. My recommendation for 2013 is to stop the program now. The Office of the President could indeed ask for hearings to review the Refugee Resettlement Act of 1980-–three decades is time enough to see its failings and determine if reauthorization is feasible or whether a whole new law needs to be written.

Information on the three hearings we wrote about and attended are archived here, here and here. (Those files include posts in which we referenced the hearings/meetings as well.)

By the way, Richard revolved into the State Department from her contractor job at the International Rescue Committee. She had a previous stint at the State Dept. The revolving door is alive and well between contractor and federal agency involving refugee resettlement.

Come on, you can do it! Say "MORATORIUM", 5 Dec 2015:

Posted by Ann Corcoran


She could not be "vetted."

Where are you Virgil Goode?

Did you see that even the NY Times wrote about the female Islamic terrorist, how there was no way to "vet" her or to "screen" her as she came to live among us. Any logical person can see that. There was no d*** data, no biographic or biometric information to tap! And, if asked about any terror connections in personal interviews she certainly didn't tell the truth.

So, don't you wonder why only TEN US Senators can see that and that 89 others are so willfully blind. See our post on Senator Paul's failed attempt at a moratorium on issuing visas to those coming from jihad-producing countries.

And, here see Daniel Greenfield on the killers yesterday. If you read nothing else from Greenfield's post, this is the line every one must grasp:

It's a matter of simple math that as the population most likely to commit terrorist acts increases, so do the acts themselves.

I went back to our archives to see when I first heard anyone suggest a MORATORIUM on Muslim immigration and want to give a shout-out to former Virginia Congressman Virgil Goode who saw the San Bernardino slaughter coming 9 years ago! Learn about how the politically correct harpies at the Washington Post treated him then. His position, in support of a moratorium on legal (Muslim) immigration to America cost him his seat. We told you more about him here in 2010.

Political correctness is dead! Everyone of you must start saying the 'M' word! MORATORIUM! Moratorium on Muslim migration to America, NOW!

Thank you Mr. Goode! Goode is a Trump supporter in Virginia today!


Rep. Virgil Goode


See more to the story below..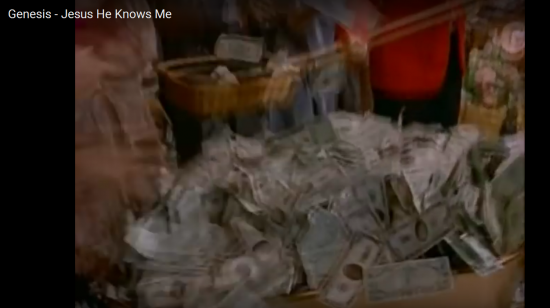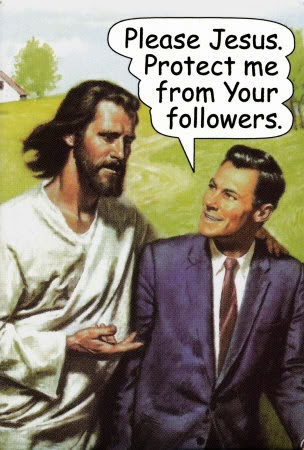 ...and…
Refugee Resettlement Watch, 'Lutheran Social Service of Minnesota is responsible for the Somali chaos in St. Cloud', Posted by Ann Corcoran on March 26, 2015:

If you are angry (about the tension in St. Cloud) and want one entity to blame, it is Lutheran Social Service of Minnesota, the primary federal refugee resettlement agency working in St. Cloud!

That supposedly 'Christian' charitable organization is directly responsible for the high Somali numbers in St. Cloud, and they are jointly responsible for bringing over ten thousand Somalis from around the world to colonize Minnesota towns in the last ten years alone—Catholic Charities and World Relief MN (now Arrive Ministries)*** helped also. Of course they have brought many more than 10,000 in over two decades and not just Somali Muslims!

Rumor has it that 1,500 new Somalis are going to be resettled by the Lutherans in St. Cloud this year. (This is part of former Rep. Michele Bachmann's district!)


Doing well by doing good? Jodi Harpstead is making over $300,000 a year to seed St. Cloud and other Minnesota towns with Somali Muslims.

These three 'Christian' phony non-profits (phony Christians!) could stop the US State Department's further seeding of the state if they just said NO! We won't resettle any more Muslim 'refugees.' But they don't! Why?

Why? Because it is big business (as we learned from Lutherans in New England)! They dare not challenge their sugar daddy—the federal government! And, they must be afraid of the growing power of the Islamists and the Islamist front group—Council on American Islamic Relations (CAIR)—which they are responsible for unleashing on the city of St. Cloud.
So how much money does it take to buy the Lutherans?

Back in 2013 we told you that then Minnesota Lutheran CEO, Mark Peterson, was pulling down a salary of $441,767.

We went to a recent audit linked on their website and here are some numbers we found (audit ending September 30, 2014):

They had total revenue of $103,135,439 and received $91,887,312 from GOVERNMENT FEES AND GRANTS. (Go here and click on 'financials' to see for yourself).
That makes them 89% government funded! That is a government agency not a charity, and surely not a 'Christian' charity!

The progressive 'religious Left' is living off of the US taxpayer!

Doing well by doing good?

Salaries and payroll accounted for $57,929,172 of your money—your tax dollars for that one year!

Jodi doesn't pull down a salary as high as Peterson (LOL! War on women?) her predecessor did, but it is fairly substantial none-the-less as we learned from a recent Form 990. She was compensated with $280,812 and an additional $42,495 came from related organizations (whatever that is!).

Her second in command, Kenneth Borle, made $202,087 and $33,192 (from related organizations).

They have 8 other employees making over six-figure salaries!

Go here for the others in leadership at Lutheran Social Service of Minnesota responsible for building the aggressive and demanding Muslim population of the state.
And if you are looking for more people to blame for what is happening to Minnesota, here is the Board of Directors (do you know any of them?):
Board of Directors

Greg Vandal, Chair
Nancy Rystrom, Vice Chair
Cathy Norelius, Secretary
Sue Haffield, Treasurer *
Bishop Thomas Aitken
Dan Anderson
Mike Anderson
Rev. Dr. Eric Barreto
Ann Beatty
Dr. Paul Dovre
Jon Evert
Nicole Griensewic Mickelson
Rev. John Hogenson
Rev. Dr. Rolf Jacobson
Jen Julsrud
John Mattes
Artie Miller
Joanne Negstad
Joan Wandke Nelson
Rev. Mark Skinner
Bishop Ann Svennungsen
Rev. Mari Thorkelson
Lori Wall

The main office of Lutheran Social Service of Minnesota is here (below). It is time to let them know how you feel, to put the pressure on the organization directly responsible for disrupting St. Cloud.
Good Lutherans especially need to speak up!

Lutheran Social Service of Minnesota
2485 Como Avenue
St. Paul, MN 55108
651.642.5990
800.582.5260

And, according to the US State Department's handy list of contractors the St. Cloud Lutheran resettlement agency office is here:

LIRS
MN-LIRS-08: Lutheran Social Services Of Minnesota
Address:
22 Wilson Avenue Suite 110
St. Cloud, MN 56302
Phone:
320-251-7700
One more thing! Tell Rep. Trey Gowdy what he has in store for his community if a refugee resettlement site is established in Spartanburg, SC.

See our complete archive on St. Cloud here. And, click here, for an enormous archive on Minnesota. See especially our earliest post (2011), and one of our top posts of all time, when we first learned of the three 'Christian' groups swamping Minnesota with Somalis at the behest of the US State Department.

*** An indicator that the heat is on some of these phony Christian organizations is that they are changing their names. Note that World Relief Minnesota is now Arrive Ministries and Lutheran Social Services of New England is now Ascentria Care Alliance.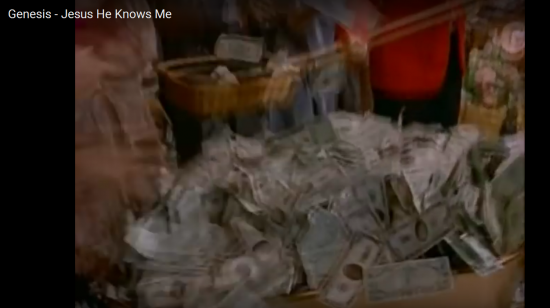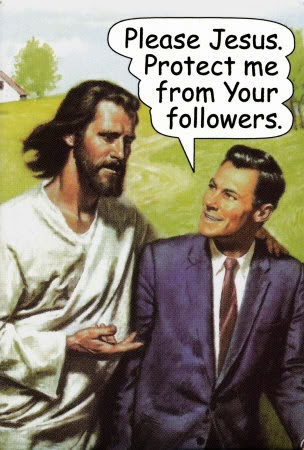 Issues of Christianity aside..
Here is Ann Corcoron's excellent outline of her inquiry into the governmental processes involved.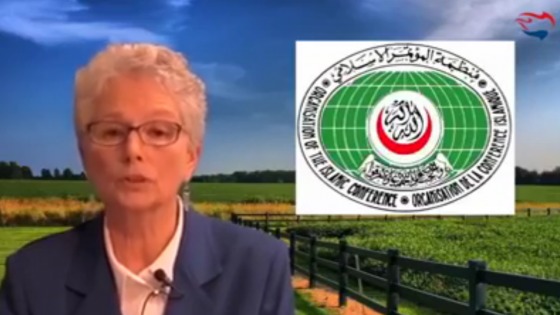 Ann Corcoran
I wanted to know what was the governmental process that allowed the resettlement of refugees?
Who gave permission?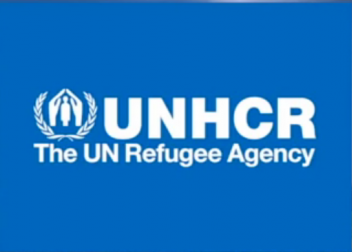 I have learned about a Federal program that is 35 years old this year - The United Nations High Commissioner For Refugees
has been choosing most of our refugees.
It is under the influence of a powerful Muslim supremacist group called "The Organization of Islamic Cooperation."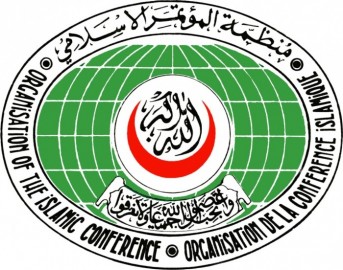 Not surprisingly, a large number of U.S. bound refugees are coming from countries with large numbers of people who hate us: including Somalia, Afghanistan, Iraq and soon from Syria, just to name a few.
The U.S. State Department then distributes the refugees to 9 major Federal contractors - six of which are so-called religious charities, but - all are largely funded from The U.S. Treasury:
Church World Services (CWS)
Ethiopian Community Development Council
Episcopal Migration Ministries (EMM)
Hebrew Immigration Aid Society (HIAS)
International Rescue Committee (IRC)
US Committee for Refugees & Immigrants (USCRI)
Lutheran Immigration & Refugee Services (LIRS)
United States Conference of Catholic Bishops (USCCB)
World Relief Corporation (WR)
They are not passing the plate on Sundays for the one billion dollar price tag for the resettlement. And that figure does not include the extensive welfare benefits that refugees receive.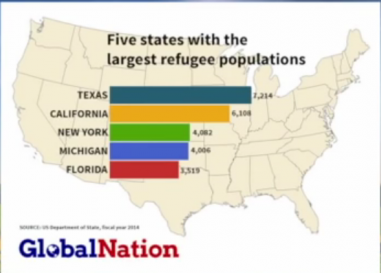 The refugees are then sent to over 190 cities and towns in the US where the 9 major contractors support 350 subcontractors.
The refugees receive help from the subcontractors for up to six months; and the subcontractor then submits paper-work to admit the relatives of the first group.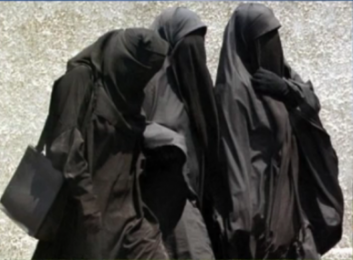 Many [Muslims] are forming cities within cities, where mosques are being built to consolidate, train and promote the Islamic supremacist doctrine called "Sharia."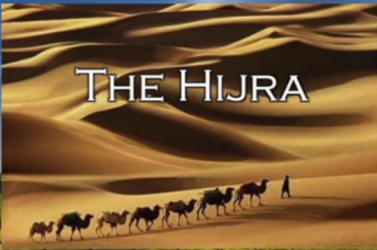 This process of Muslim colonization is called "The Hijra."
Muhammad told his followers to migrate and spread Islam in order to dominate all the lands of the world.
He said that they were obliged to do so.
And that is exactly what they are doing now with the help and support of
The UN, The US State Department and the Christian and Jewish groups assigned to seed them throughout the country.

Your tax dollars pay for it all.
We only need to look to a troubled Europe to see the path ahead for America if we can't stop this migration and stop it soon.
There is no reason on earth that we should have brought over 100,000 Somalis, and another 100,000 Iraqi Muslims to America…
Soon we will be resettling Syrian Muslims in large numbers..
The FBI told Congress recently that they cannot be properly screened.
If you don't help counter the Hijra, we are, in my opinion, doomed.
Over time this migration will be more devastating to your children and grandchildren and to our country than..
More devastating than any terrorist attack could ever be.
Some men may like a nice, tight, 9 year-old girl now and then. What's your problem?