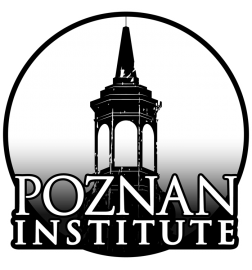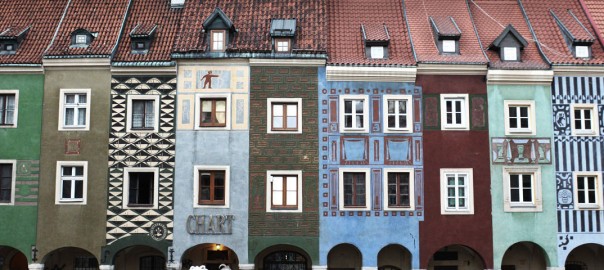 "The Poznan Institute" - A Middle Eastern Attempt to Defraud European Identity and Birthright of Genetic Capital
...by Promoting R Selection Tactics for Foreign Interlopers Under the Banner of European Identity.

As follow up to Kumiko's and my own articles prompted by disputes in regard to Roosh V's interloping on Ethno-national turf, I was compelled to look a bit more carefully upon "The Gamers/ P.U.A." infiltration of the Alternative Right Tentosphere. But I only had to look a small bit more carefully to be confronted very close to home by its facilitation of R selection strategies in these K selection habitats.
The reason I had not become immediately aware of the attack on this front, so close to home, is that I am not particularly interested in "Game" and "P.U.A." I have learned about myself and my nature through my dating experience and reflection thereupon that there are important differences in my motives as opposed to what is being promoted in what might be called popular philosophy - such as P.U.A. My point in "dating around" wasn't at all to screw as many women as possible - quite the opposite. What did I know about them? I cared whether they cared about themselves, their people and I, of course. Thus, while I might have been "intellectually promiscuous" in order to get and give feedback surrounding the well-being of our people and culture, it was not remotely my goal to merely go through women's defenses in order to discard them and cultural differences. Again, quite the opposite, it was more my motive to help them build-up defenses for their sake and ours as Europeans. I was intellectually promiscuous but otherwise careful because where I sought a partner, it was to be - a - partner who was appropriate to me and thought very much like me - as an ethnonationalist. In regard to the other women that I dated along the way, the primary objective was talking - that is, achieving political alignment to what would now commonly be called ethno-nationalist terms. And with that, I was acting in accordance with my European evolution as a K Selector. That is in marked contrast to Roosh V. and the R selection strategies that he is promoting.
So far removed from European mentality is Roosh V. that he was honestly surprised when a BBC interviewer responded that he "had not", when Roosh asked, "haven't you ever had sex with a woman who was drunk and asleep"? Roosh honestly presumed that the answer of his interlocutor would have been "yes, of course", he'd done that.
By way of contrast, not only am I capable of sleeping - just sleeping - with a woman; but especially if I do not know her well, of course I'd prefer that, and to part ways as we might, on friendly terms rather than to screw around with someone whom I do not know.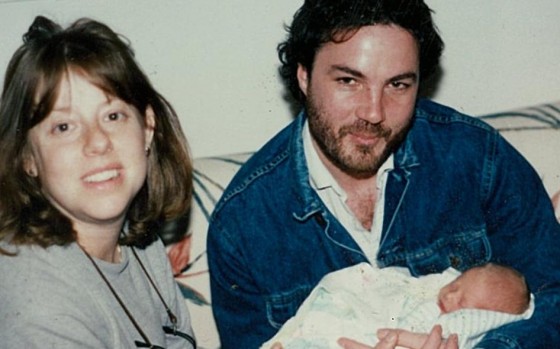 In further distinction of a caring European mentality: Not only would I not even try to sleep with this woman - let alone take advantage - but I went so far as to defy her psychiatrist's advice that she not have children and encouraged her to have this child with her husband.
Some object as Roosh himself objects to ask why people are making such a big deal about him, when there are these invaders and rapists all over Europe. Well, we do make a big deal about that as ethno-nationalists. However, as a common topic, he provides not only a ready illustration of their mentality, but also occasion to "make common" (etymology of communication) the understanding of it and the insidious means by which it would infiltrate. Witness now "The Poznan Institute." Having moved on from the P.U.A. / Game angle of infiltrating White genetic pools, he presents himself as only more completely one of a universal "We" - "neo-masculinity and patriarchy" camouflaged under the rubric of an ancient European city.
Poznań was founded by Polanie, the tribe from whom Poland has its name. The word "Poznań" comes from the Polish phrase "to make acquaintance" - because legend had it that the original Polish man, "Lech", the original Russian man, "Rus" and the original Czech man "Czech" met here, came to accord and then the latter two went on to establish their kingdoms in what are now their respective territories; while "Lech" nested in Gniezno (Polish for "nest") next to Poznań - which was in fact, the first capital of Poland. A percentage of Germans eventually settled in Poznań as well, largely encouraged to help build the city. For reasons similar as The U.S., Poland was weakened by incorporating Enlightenment principles in its (second ever, after The U.S.) Constitution. This left it susceptible to the territorial aggrandizement of Friedrich The Great and the Partition which erased Polish existence from the map for 123 years - from the 1790's to 1919 - when Józef Piłsudski led the Wielkopolska uprising to re-take Poznań on behalf of the Poles and the newly reforming Poland. It was audacious, it was brave, it was heroic, it was historically justified.
What fraction the man is Roosh V compared to Józef Piłsudski? How dare Roosh claim the name and the straight forward imagery of Poznań to drape himself - Roosh V - and his foreign agenda?
Roosh V. and his agenda are so alien and superficial to Native European interests that he was not on my radar. I was not interested.
Perhaps I should have noticed this long ago, but the truth is that until recently I had not paid much attention to Roosh. One commentator in a prior thread mentioned that he has presumed to situate himself in Poznań, Poland. Though I'd never seen him around, I had no reason to doubt it. When looking into the matter, not only did I find that he is in Poznań, but I was surprised to find just how comfortable Roosh intends to make himself in Poznań.
Middle Easterners apparently share with blacks a brazen presumptuousness to make themselves at home among other peoples and in other people's homelands.
With that, he has this new "neo-masculinity" venue which he calls "The Poznan Institute":
Of "The Poznan Institute", he says:
Poznan Institute will serve as a reference archive for the neomasculinity platform, providing a central resource that explains the ideology in depth. Since neomasculine articles and videos are appearing in different locations across the internet, creating Poznan Institute ensures that none of those materials get lost with time.
First, a little background about some of the stuff that he intends to bring to Poznań and encourage among visitors here.
These are some scenes that Roosh looks upon approvingly from bars in Virginia, USA.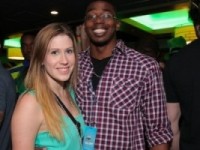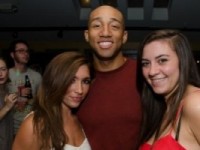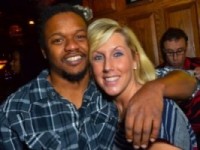 Here is the kind of European gene pool that he hopes to seize upon. This one in Iceland.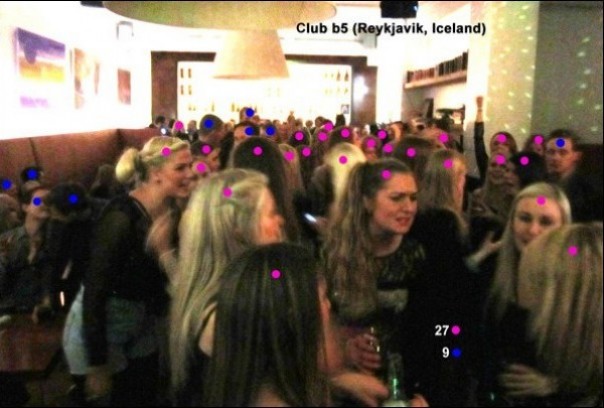 Pink dots signify targets.
Roosh V. has written several sex tourism and P.U.A. strategy guides. Bang Poland is one of them -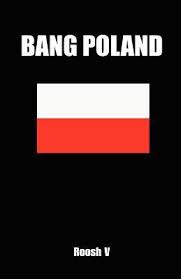 ...she kept saying, "No, no." I was so turned on by her beauty and petite figure that I told myself she's not walking out my door without getting fucked. At that moment I accepted the idea of getting locked up in a Polish prison to make it happen. She tried to go down on me but her mouth was too small. [...] I put on a condom, lubed up, and finally got her consent to put it in. The best way to visualize our lovemaking is an elephant mounting a kitten. My dick was half the thickness of her neck. I put her on her stomach and went deep, pounding her pussy like a pedophile.
Moving on to The BBC story that finds him in Poznań -
In December, The BBC aired a feature about Roosh: "Men at War." It starts by covering a Roosh seminar in England.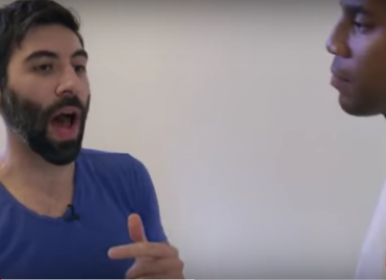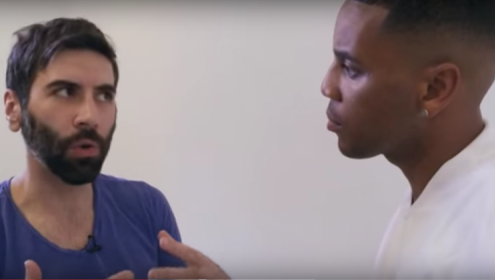 Mouth-big-enough talking to BBC interviewer prior to lecturing "a room full of men who are excited about what they are about to hear".. [so too is The BBC excited and waiting with a big enough mouth].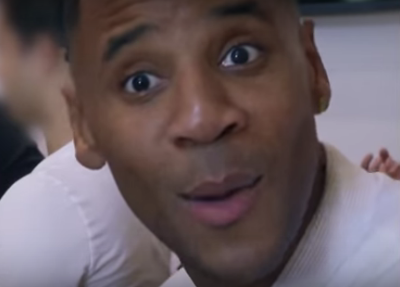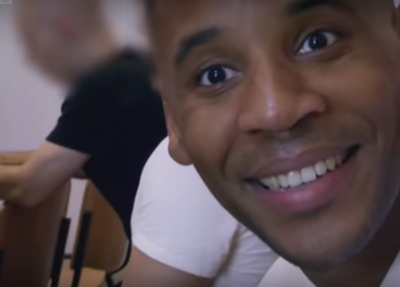 BBC reporter taking interest from the genetic interest of BBC
One of the attendees describes the meeting as having "a broad spectrum in terms of race and background."
......"look here" he says, "people are mixing together, and very few of them have met one another before."
Next, in order to keep up with Roosh, the BBC have to track him down for an interview in Poznań, Poland:
The BBC flies there to find out what Roosh is up to…
On the basis of the BBC interview, here is what is discernible about Roosh's living circumstances in Poznań.
"Roosh moved to Poznań a year ago"...

"..a small university town full of female students."
He had scurried back from Canada after having been met with popular protest and official denunciation there. "I've been back for only about 5 days. I'm still recovering from the drama," Roosh will go on to say in The BBC interview - which would place it in August, 2015..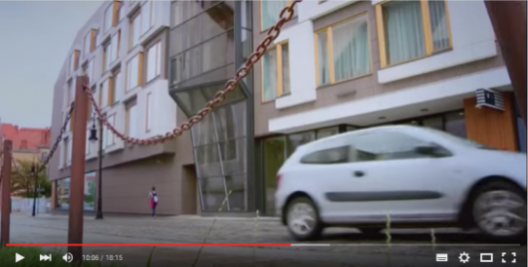 BBC is in Hotel Puro, located at corner ul. Stawna, Żydowska, Wroniecka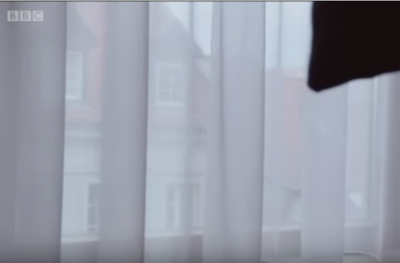 ul. Żydowska is outside of the BBC's hotel window
Before the BBC meets with Roosh,
"it's time for a refresher course."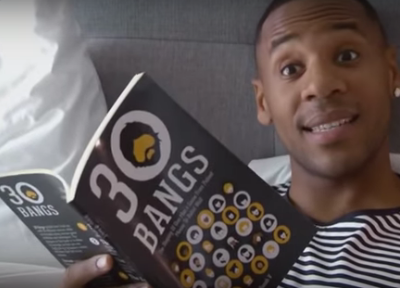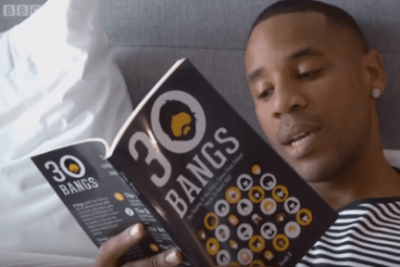 "It took at least 30 repetitions of no, Roosh, no,
until she allowed my penis to enter her vagina….
no meas no until it means yes."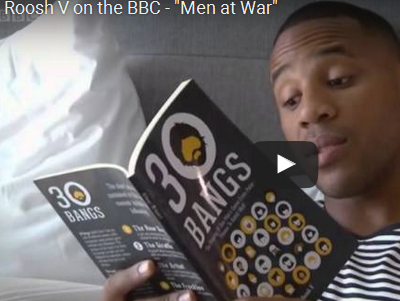 A clip of Roosh's is spliced in, as he narrates,
"I go to the supermarket to be a pervert,
to film that girl's ass and another girl's ass"..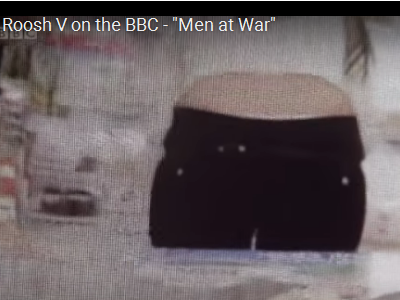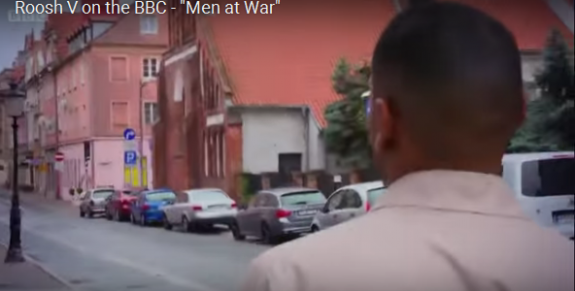 Here the BBC is making his way from the hotel and down ul. Wroniecka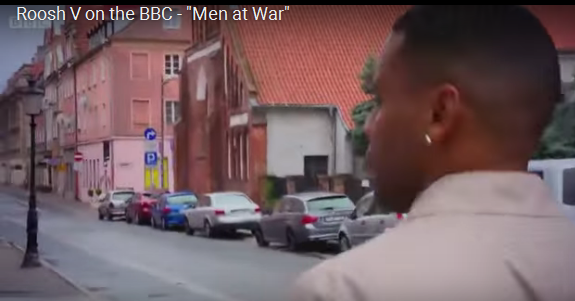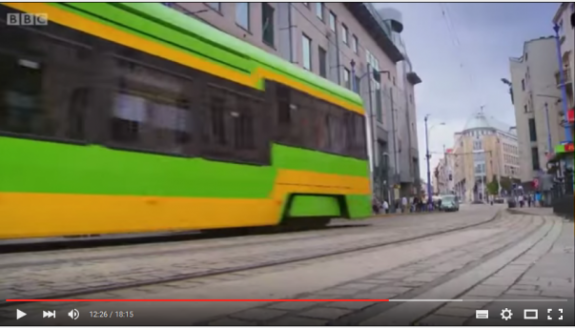 He moves through to the other side of the Old Market, directly across, at the end of ul. Wrocławska,
just a few minutes away..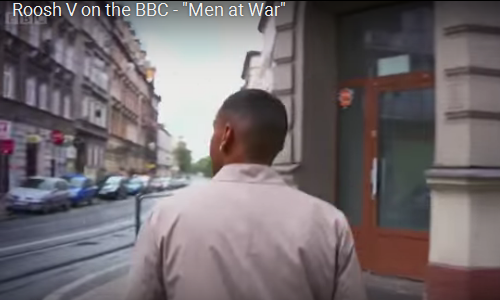 Here the BBC is on ul Strzelecka, another few blocks beyond,
making his way to meet Roosh in his apartment nearby.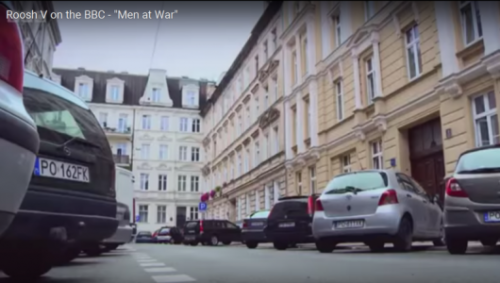 The very last moment of the BBC clip shows this scene,
which they apparently propose as the location of his apartment - ul. Kopernika
Here is what the BBC proposes to be a close-up location shot of his apartment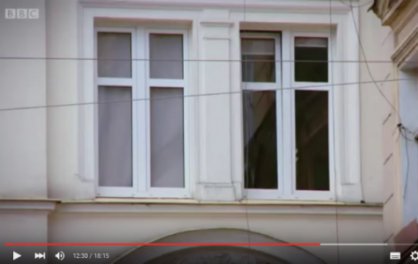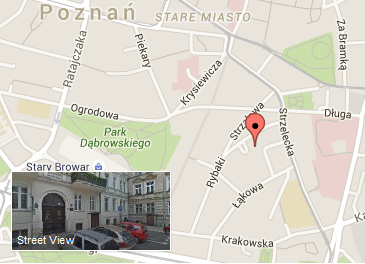 Google Maps confirmation of that place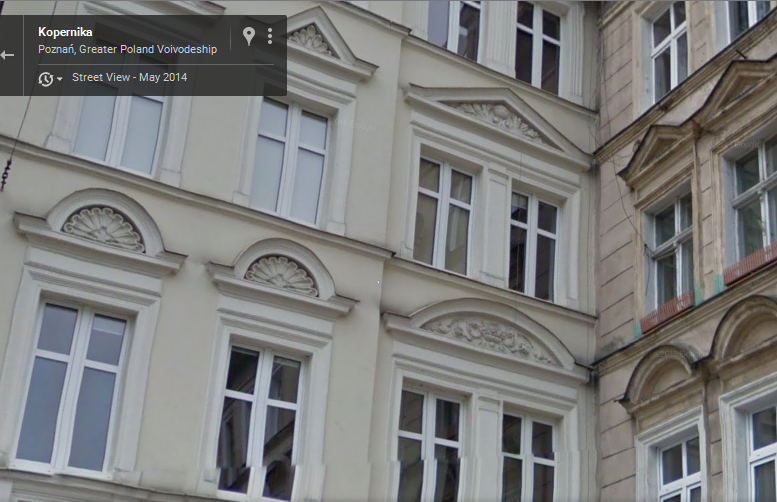 Google image confirmation of the proposed location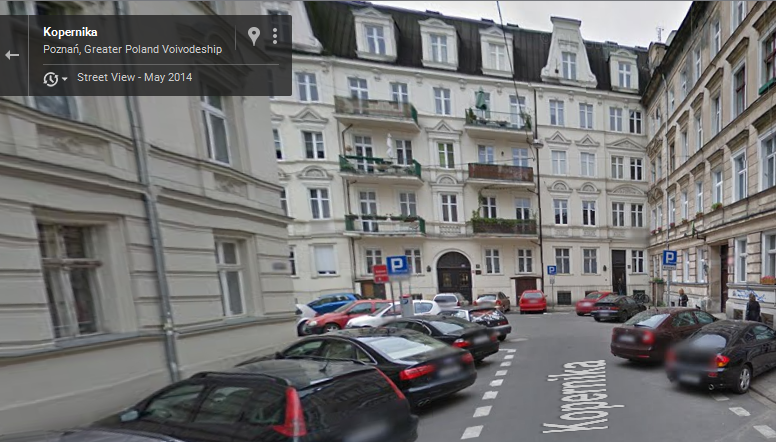 What they propose to be his apartment street entrance should be that brown entranceway with the semi-circle top at the end of the street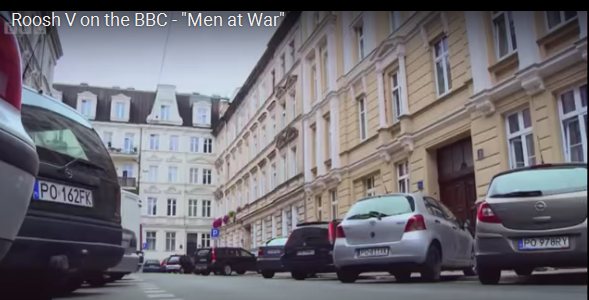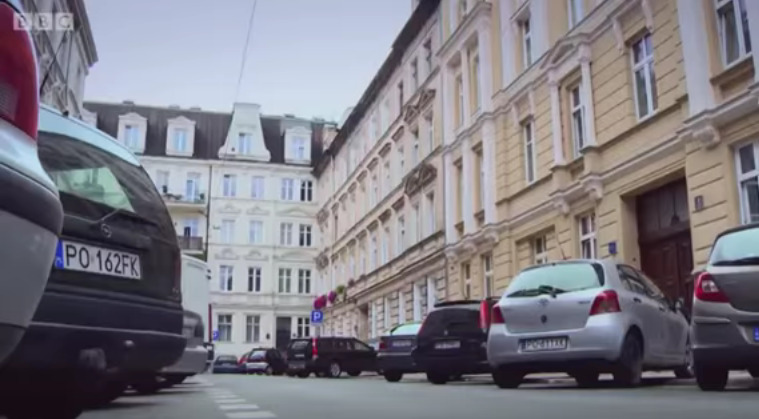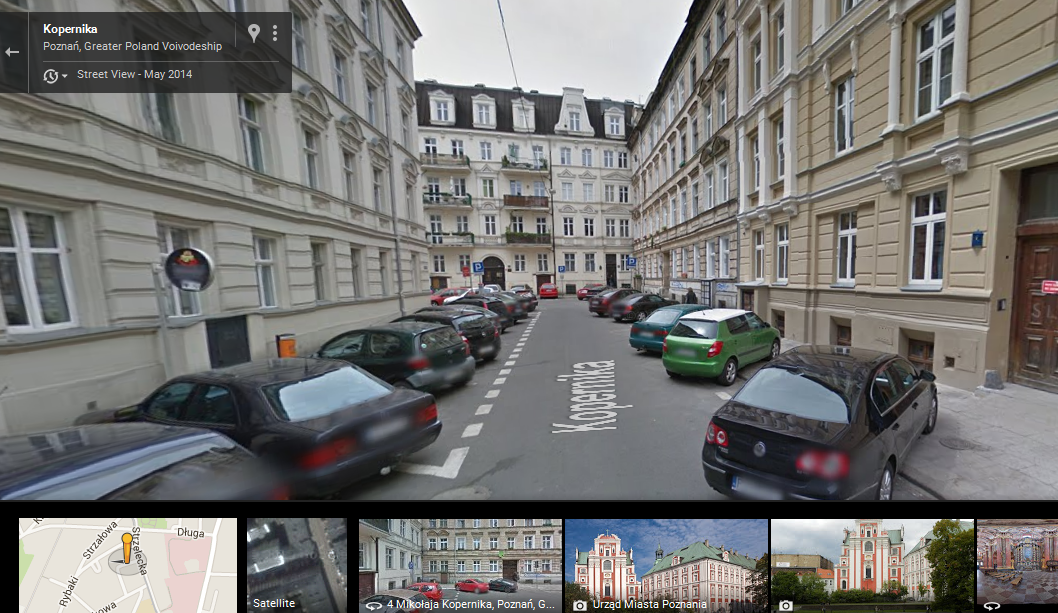 What they propose to be his apartment street entrance should be that brown entranceway with the semi-circle top at the end of the street

The BBC apparently walks in that doorway - ul. Kopernika 4.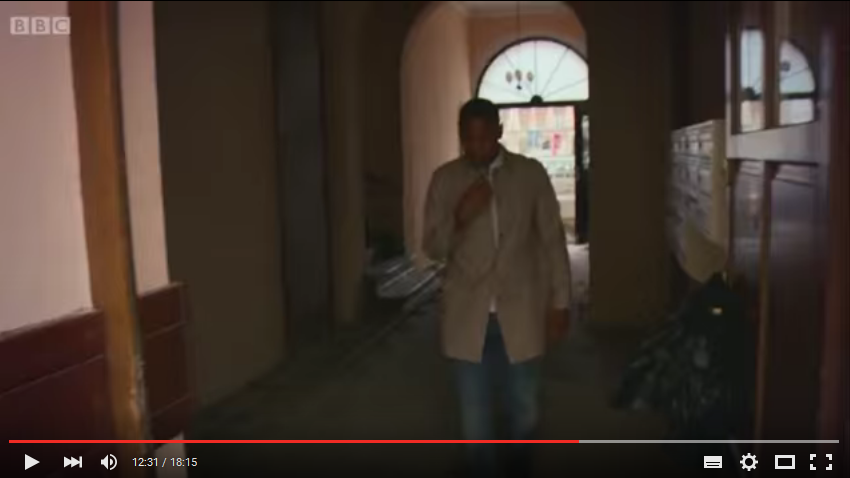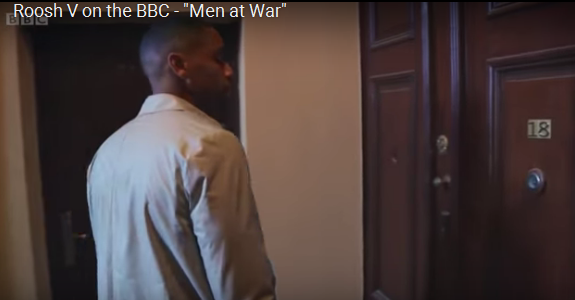 Roosh's apartment number is number 18.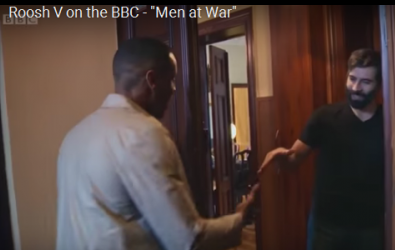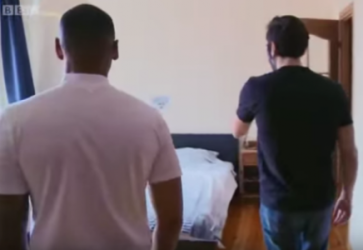 They show us inside his apartment.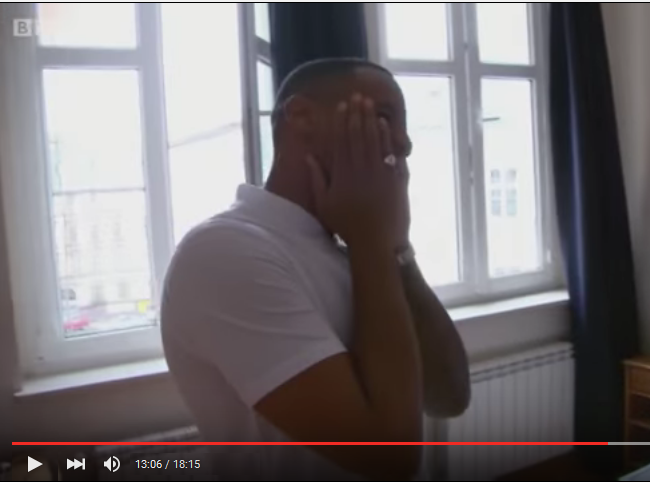 What you can see out of the window indicates that the location shot could indeed have been accurate.
* Note, Uncle Tom's "indignation" in defense of women, and his Tomming in general, is a kind of black behavior that is more dangerous to us in the long run, as these kinds, "the nice ones," open the gate for the pattern of blacks.
______
Roosh has placed this video of "Poznan at night" on Youtube.
As background music to the clip, he adds utterly inappropriate Jewish/Ukrainian Gypsy music, "The Odessa (Jewish) Waltz" - utterly non-native music for Poland to misrepresent its native atmosphere ...perhaps by using this music, he can try to create an atmosphere of backwardness and worse - of people who deserve to be taken advantage of.
In the footage he presents, he shows a drunken and fallen down Polish woman as if that's an everyday, everynight occurrence; he focuses on, and vastly over represents, the presence of Arabs wherever he can find them and makes sure to depict them as if they're at home.
Roosh comments..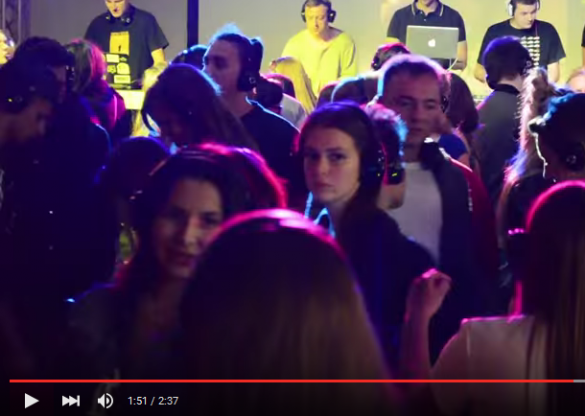 "Prettiest girl in the video: 1:52"
—————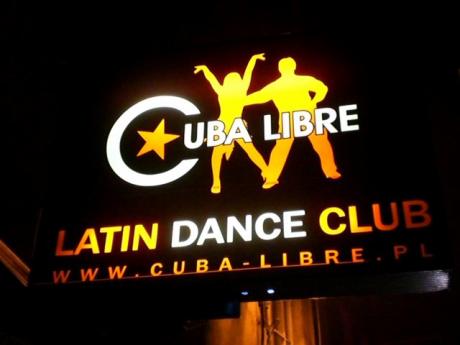 On his forum, Roosh talks about "Cuba Libre"....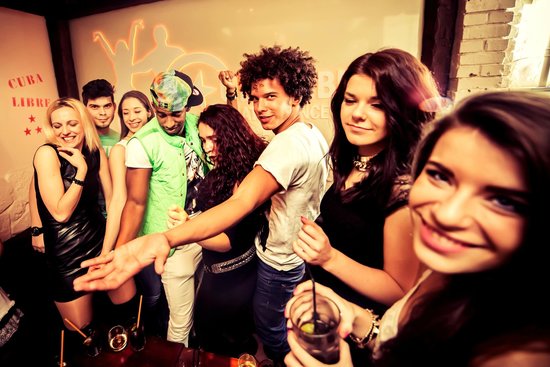 It is one of the few places around that is predictably unbearable for the invariable presence of some muds and mudsharks.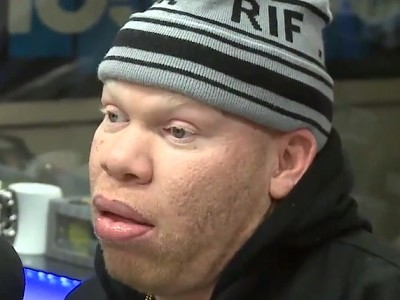 Son of Roosh V, King of Returning Kings