Majorityrights Central > Category: Thread Wars
Since I am paying more attention to things Asian as a result of Kumiko's participation here, a couple of videos and a composition of Facebook comments relevant and illustrative of issues that I have been discussing have come to my attention.
Asian illustrations of..
1. Advised social confirmation and elevation: of the value of ordinary routine practices; in this case, participation in social routine.
2. Bad parenting advice: "You are from Sweden" and simply Swedish by proposition - abrogates racial accountability and leaves one susceptible to Jewish trolling for racial divisiveness and strife instead. Why the suspicion of Jewish trolling? Because of a salient example…
3. A composition of fake tweets: attributed to Americans apparently mocking the atomic bombing of Japan:
Captioned "stay 'classy' America" - the fraud and motive to create a division between Whites and East Asians is traceable to Jewish motives.

Coming to these examples throwing light on racial accountability from Asia, one at a time -

1. Advised celebration of ordinary routine:
Kumiko likes Korean and Japanese pop music videos and she showed me this Japanese one.
Participation in..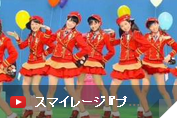 ..routine social service..
If WN can show bearance upon what might otherwise be construed as an appeal to yellow fever by the presentation of this video, there is actually bearing upon an important point that I made in my article about "the dark side of self actualization" and how to otherwise moderate and optimize actualization.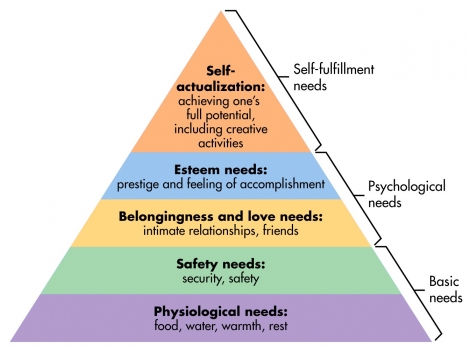 That is to say, one thing that needs to happen in our re-socialization of actualization is for the value of individual self actualization to become part of a rotating and optimizing process of attention, to where it does not always and statically occupy the top of a hierarchy. That over-emphasis has, of course, destabilized and lent to the rupture of our racial/social systemic homeostasis. The inference I've made is that one of the aspects of actualization that needs to be constructed, elevated in importance and encouraged to enjoy is not only a sufficient amount of routine but also routine social participation in our tried and true practices and procedures. That will not only allow us to learn from our forebears but it is also necessary to create a platform for elaboration and innovation; i.e., it is prerequisite and socially as important as actualization. This video shows a song and dance of girls in Japanese postal service uniforms.
The point that I am trying to make is that celebrative or otherwise reverential treatment like this, of the ordinary and social routine, might help to emphasize sufficient sufficience, so to speak, in enjoyment of necessary social routines and with it, an elevation of appreciation of ordinary necessity so that it is not dwarfed nor its vital necessity discouraged by singular social appreciation and veneration of the extraordinary and the sacred.
I hypothesize this elevating celebration of routine (in this case social) practices as one side of the necessary elevation of the social esteem of routine; another side of "routine" elevation would be ceremony and sacral treatment of exemplary practices.
2. Bad parenting advice: The oriental woman in this video was adopted by Swedish parents and brought-up with that idea that she is "simply Swedish, the same as any other Swede", by proposition.
By contrast, if she were taught that she was an adopted girl of Korean descent, who was and should be welcomed as counting of a manageable, benign but accountable enclave of Swedish nationals…
...there is insufficient accountability in insistence upon her parents well meaning but bad advice - simply asserting that she is Swedish just like all other Swedes.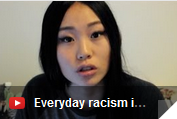 She sets herself up for abuse
Adopted by Swedish parents and growing up in Sweden, she responds to the question from a Swedish man, "where are you from?" that she is "from Sweden." The man responds, "no, where are you really from?"
She takes this as an example of "racism" and tries to correct the man in the motive she perceives of his question, answering that she is "Swedish just like every other Swedish national" - as her parents taught her.
However, I'd guess that the man's question was not "racist" in a negative sense. Yes, it was racial in the sense that he was trying to get an accurate sense of how to classify her, but why? Because he thought negatively of her and of her being in Sweden? Probably not.
He was quite possibly asking her for one or all of the following three reasons:
a) He found her attractive and wanted to know where her sort was from for future and general reference.
b) He found her attractive and saw the question as an opportunity for an ice breaker.
c) If she answered, "Korea", chances are that he would enjoy showing his good-will toward her, by confirming her honest account and her people as really OK, and that as a part of a reasonable and accountable number of her kind of immigration, take occasion to show support for her participation with Sweden.
That is to say, what the man was doing was "racism" by definition in the sense that he was attempting to classify people genetically (not doing the mere liberal thing of pretending to be blind to racial classifications but judging people instead by propositions), but it was, in all likelihood, a benign kind of classifying, motivated by respect and a wish for accountability.
Because she treated it as "racism", i.e., classification for negative motives, she attempted to denounce it and hide behind the well meaning but fundamentally dishonest advice of her parents that as a propositional Swede she was the same as an evolutionary Swede.
As such she denies the possibility of honest accountability that would serve to limit negative treatment of her in Sweden and gain her support from those who have an honest concern for the management of native Swedes.
Instead, for denying accountability and denouncing the account requested as "racist" she sets herself up for abuse from at least two kinds in particular.
She will perhaps get some abuse from jealous and racially concerned Swedes, e.g., Swedish women miffed with yellow fever. That would be understandable if Asian immigration were taken too far at any rate, but when there is no accountability it is likely to be more provocative of the racially sensitive Swede for her to say, "I am the same as you", have the same history, etc. But even at that, it is probable that she did not really receive much of the gaffe from true Swedish women. What abuse that she got and experienced, with truly saddening pain, most likely came from Jewish trolls looking to stir conflict between Whites and Asians.

She gets abused by what probably are some Jewish trolls trying to provoke conflict between Asians and racially aware Whites: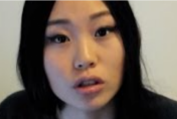 3. What makes me hypothesize Jewish trolling? viz., that Jewish trolls can be trying to provoke her and provoke conflict between Whites and Asians?:
How about this. Kumiko showed me this composition, supposedly of Facebook posts by American people speaking of their own accord, saying that they are happy that Japan sustained nuclear bomb attacks in WWII and would be quite happy for it to happen again.
I grew up in America and for 34 years spent there never encountered an American who would speak remotely like this about Japan or the atomic bombing of Japan. Furthermore, if one reads these comments it is clear by a careful discourse analysis that the writer of all of these comments is one or a few people. If one is more careful still, to take style and motive into account, the Jewish hand is evident.
Though it may seem like obvious trolling to some of us, unfortunately this was apparently taken seriously by some Japanese audiences and even shown on Japanese news as if it were an honest reflection of American sentiments - when in truth, these are not remotely accurate statements of Americans: Stay classy America? No, stay "classy" with your divide and conquer chutzpah Jews - greatest shame is upon you and we are watching you.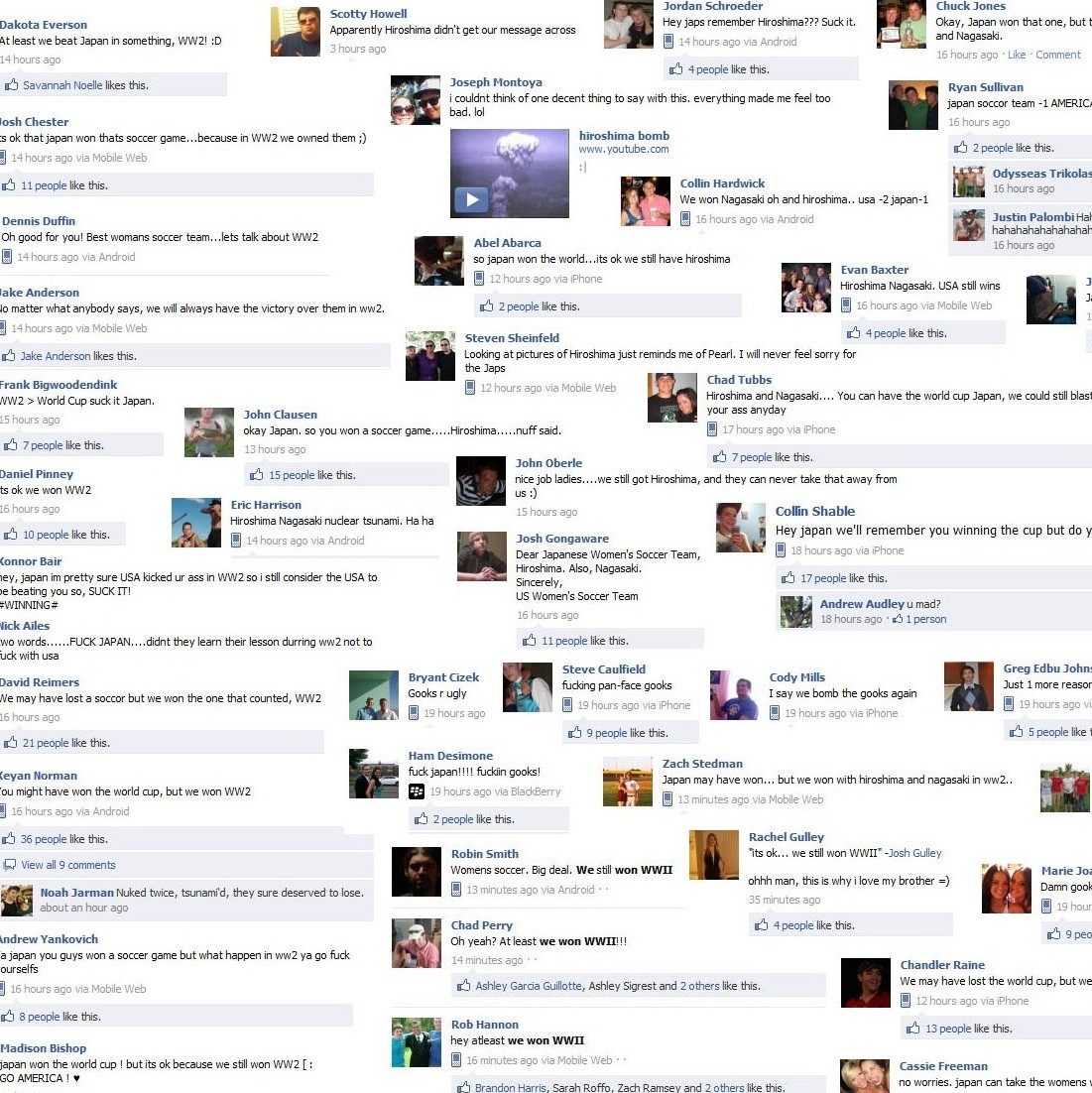 Full composition under the fold..

Summary
I don't frequent comment sections of other people's sites often, but when I do, I always manage to outrage someone. This time I've managed to really cause something unexpectedly interesting to happen.
Today I managed to get myself banned from none other than the Daily Stormer's comments section, apparently because I laughed at the Jews, I laughed at the Russians, I laughed at Andrew Anglin, and because I defended and upheld the actual existence of Operation Reinhard, and because I laughed while 'stepping over' the event. I guess my refusal to feel guilt or remorse for anything—and my incessant attempts to break down the liberal petty-moralist system—is something that he finds to be particularly disturbing. I'm task-oriented to the extreme, I don't have time to care for and fluff the egos or feelings of warm-blooded mental slaves.
I am too cold for him and his friends!
In a fashion almost entirely reminiscent of the infamously duplicitous Hal Turner, he chooses to ban me for some incoherent reason, while he leaves the teeming hordes of Jewish and Russian trolls entirely free to roam and comment unmolested.
'Too Cold'
I present for your perusal the primary comment which Anglin has said merited my banning. I do this because this is a comment that is relevant to the ethno-nationalist struggle, and because it is part of my perspective on what kind of psychological disposition is necessary in order to win going forward:
Kumiko Oumae, 'Paris Happenings: Meme Warfare', 15 Nov 2015, 10:36 UTC | Comment 2361565572:

[...] Without giving my opinion on it either way, I will only remind you of the strongest speech that Heinrich Himmler ever made:

Heinrich Himmler, 04 Oct 1943:

None of them has seen it, has endured it. Most of you will know what it means when 100 bodies lie together, when 500 are there or when there are 1000. And to have seen this through and—with the exception of human weakness—to have remained decent, has made us hard and is a page of glory never mentioned and never to be mentioned. Because we know how difficult things would be, if today in every city during the bomb attacks, the burdens of war and the privations, we still had Jews as secret saboteurs, agitators and instigators. We would probably be at the same stage as 1916 or 1917, if the Jews still resided in the body of the German people.

[...]

We have the moral right, we had the duty to our people to do it, to kill this people who would kill us. We however do not have the right to enrich ourselves with even one fur, with one Mark, with one cigarette, with one watch, with anything. That [right] we do not have. Because we don't want, at the end of all this, to get sick and die from the same bacillus that we have exterminated. I will never see it happen that even one bit of putrefaction comes in contact with us, or takes root in us. On the contrary, where it might try to take root, we will burn it out together.

But altogether we can say: We have carried out this most difficult task for the love of our people. And we have suffered no defect within us, in our soul, or in our character.

I would add that purely as a thought-exercise, it seems to me that those who now attempt to deny that those events occurred, are those who are saying, "It should be the case that everyone should be crippled by guilt about all this if it had occurred".

Holocaust-denialism does not overcome the original problem of the post-war mentality: the idea that anyone should adhere to an ideology that would rise or fall upon the 'truth' or 'non-truth' of those war-time activities in the first place.

'Holocaust-denialism'—the panicked claim that 'it did not happen'—flows forth from a latent liberal-humanitarian cuck mentality (albeit a twisted and repressed variant of it), for the same fundamental reason that 'Holocaustianity'—the cultivation of guilt and policy preferences of self-sabotage as a form of contrition for it—is an overt liberal-humanitarian cuck manifestation.

The only correct response is to do neither of those things, and to instead just step over it. Just don't worry about it.
You can see it for yourself. Clicking on the link takes you to the thread in context, and allows you to see my comment in context.
It Happened
On a psychological level, people should not be feeling anguish.
Operation Reinhard was a thing which happened during the Second World War.
Breakfast was a thing that happened this morning. Lunch happened this afternoon. The sun went up, and the sun went down.
What of it?
Anyone who is feeling anguish, whether that anguish leads to a fervent belief in 'Holocaustianity' and the attendant feelings of guilt that it seemingly demands, or whether that anguish leads to a fervent 'Holocaust denialism' out of some attempt to escape from a hypothetical guilt, the common denominator is that the guilt is there and such a person is made weak by it.
As I said in my comment, you have to step over it. Whenever you are found to be espousing some form of ethno-nationalist politics, you will inevitably be confronted with the question of Operation Reinhard.
You'll be talking about something to do with the preservation of your ethnic group's dominance over its own civic space, and someone will pop the question on you, saying, "Exclusionary politics leads inevitably to horror. Isn't this all a bit fascistic, to place the survival of your ethnic group as a central concern? What about the holocaust, what about the six million?"
What is the appropriate response? The appropriate response is, "I've stepped over it".
Operation Reinhard? "I've stepped over it". Einsatzgruppe D in Crimea? "I've stepped over it". Nanking Incident? "I've stepped over it". Bataan Death March? "I've stepped over it". Marco Polo Bridge Incident? "I've stepped over it". Parit Sulong Incident? "I've stepped over it". Palawan Incident? "I've stepped over it". Laha Incident? "I've stepped over it!".
Whenever a person chooses a course of action in war, someone will be killed as a result along the way. Once the war has started, there is no going back, otherwise the lives expended previously would be rendered vain. This is called 'the cement of blood'.
When someone begins to break up the cement of blood, and begins to feel anguish and remorse, it—as Jonathan Bowden would have put it—'endwarfs' them. It makes the person smaller. Once a person or a population group has become endwarfed, they no longer have that motive energy through which they can pursue their own destiny. Instead, they become psychologically subject to the will of others who, through the use of henpecking and guilt-mongering, can drive them into any kind of self-destroying policies that they want.
Soy Sauce
People who are 'endwarfed', show as one of their key traits a desire not for action and control, but rather, for innocence. Seeking innocence, they renounce their ability to act, instead they either begin to hope that others will act for them, others who are 'taller' and 'have the moral high ground'. But a moral high ground does not really exist, because a moral high ground presupposes the existence of a universal morality, and universal morality does not exist. It is never possible to have 'moral high ground' when arguing with the enemy or with those who are endwarfed, whether they be overtly endwarfed, or latently endwarfed.
Because those people who are seeking innocence rather than action and strength are forever on the run from themselves internally, forever avoiding guilt by refusing to take actions, they are highly unstable and emotional, and are completely unreliable as a result. When these people become the arbiters of what you can and cannot say in a public space, in the office, in colleges and universities, or on internet forums, you can be sure that total chaos, instability and inconsistency will be the result.
As someone with no regrets and no concept of guilt, I'm happy to have wrecked the place during the brief two weeks that I was allowed to comment at Daily Stormer, and if given the opportunity I'd do it again, and I'd use Andrew Anglin's salty tears as a substitute for soy sauce afterwards.
I've always seen Morgoth as a fellow traveler. There is ample proof of that in statements and gestures on my part. In fact, when he started a new blog, it was announced here at MR. I saw that it was a commendable effort in White nationalism. I did notice that some former MR people went there and that was fine with me. If people want to focus on different things and participate in a platform that has different rules then so be it. He has put-up and will continue to put-up some good articles. I also noticed that he gets quite a volume of comments. Fine. I didn't spend much time there and commented there a grand total of once. Basically, I see MR's platform as sound. Therefore, what other places (e.g. Morgoth's) are doing is either going to reinforce our program or highlight our positive difference by contrast.
Long story short, I didn't bother much with Morgoth's and didn't concern myself with it. I would take a look there but not as regularly as other places. In the few times that I did go there recently, I faintly noticed that there seemed to be more of the Naziphile sorts filing-in; there'd always been a few, but there does seem a bit more of the Andrew Anglin type crowd, "it's all a holohoax" sorts; and I recall Morgoth defending Anglin to some extent in the recent squabble with Alternative Right. These angles are a bit unfortunate but it didn't seem to be a main thrust; and again, I see MR distinguishing itself from that. I quickly visited recently to look at some of the headlines. I did notice the 4chan meme, "I wish we lost."...but did not stay long, perhaps that meme piqued my disinterest - I'm not interested in arguments of that sentiment, it turns me off and I left, without comment and without particular concern; no intention of saying anything.
Kumiko called my attention to the fact that she'd entered a comment there (there, since MR and I are a bit more concerned with meta-politics than mainstream politics). So I was back there, wading through Hitler and Swastika avatars, fret about the persecution of holocaust deniers and I saw that obnoxious "pic of the week" sitting there again, with Morgoth's email address placed proudly beneath.
It also almost seemed as if he was trying to recruit Kumiko, so to speak. He "hoped that she would become a regular feature." I suppose that I cannot blame him for trying, she is one of the best in the ethno-nationalist business. But that was still a bit of a funky thing to do.
Having to endure these irritations while there, I made a comment about his pic of the week; a comment, that's all; intended to go no further, but again, it was occasion for MR to distinguish itself for those who aren't comfortable with such imagery, see it as unnecessary and divisive.
Morgoth had a meltdown, started saying that he could not believe that I would say anything and how unreasonable that I was.
The argument (in reverse chronology) that ensued is instructive if not entertaining:
Morgoth, 27 Nov 2015, 20:53 CET:

Daniel I have posted one meme on my own site you did not like, now, I see things at MR I do not like, attacks on people such as Millennial Woes,for example. But the difference is I do not create a fake name and then stab you in the back in the comments of my blog. As I have already mentioned, I'm a bit funny about that.

That is the issue, and I think you should resolve it by:
1. Issuing me an apology in the comments of the latest blog post.
2. You or GW issuing me an apology at MR.
DanielS, 28 Nov 2015, 0737 CET:
Are you serious? I have absolutely nothing to apologize for. You should be the one to apologize if anyone. Saying (dishonestly) that I have had confrontations with a "long, long line of 'nationalists" ...and that "you can't remember who it was that I had confrontations with but it hardly matters." ... it hardly matters? I have had confrontations with zero people for their "nationalism" - to the contrary; that, and depicting my reasons as emotional and erratic is dishonest - I have been consistent and with good reason.
With regard to Milennial Woes, he came to MR to denounce me for criticizing his Jewish friend Ruth (a.k.a., "The Truth Will Live"), demanding that we take his link to MR down because I was critical of his Jewish friend's insistence not only that Jews should be able to be a part of the White struggle (the alt right in particular - and that is when I began to seriously see the need to distance myself and anybody who cares about Whites from the altright) i.e., when people were saying that she and other Jews should not only be included, but should be able to define our terms for us! Nevertheless, we took down his link without ceremony or rancor and sent him on his judeophilic way - he is [there now at Morgoth's], I suppose…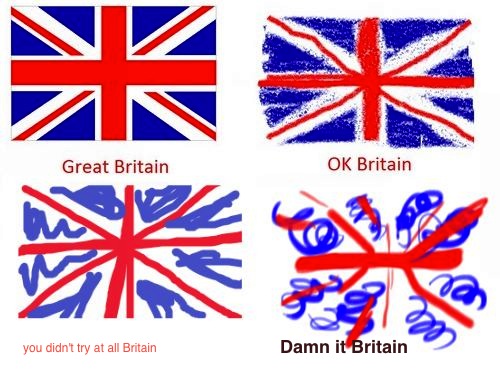 Guess which one of these is applicable to Colin Liddell.
The situation
It is said that one does not always have the luxury of being able to choose where one is sent to fight. What first started out as a criticism carried out by Colin Liddell at the Alternative-Right against Andrew Anglin's Daily Stormer, has morphed into something completely different, because of one line—one truly breathtaking sentence fragment—that Liddell tried to slide past the readers:
Colin Liddell / Alternative-Right, 'Joining the Dots on Andrew Anglin', 08 Nov 2015 (emphasis added):

As for the palatability of Streicher-esque anti-Semitism, it is certainly palatable for many White Nationalists – indeed in-itself it hardly bothers me as history is full of unsavoury characters and I rather like history – but for other Whites, not to mention those Jews who might want to identify as Whites and help our cause (and there are some), it is certainly a different story.
Amazing. Apparently, Colin Liddell is okay with allowing the Jews to form the intellectual equivalent of a forward operating base which would of course be geared entirely toward sabotage, behind the lines of ethno-nationalist movements.
It's one of the most breathtaking things I've ever seen from a European ethno-nationalist, ever.
Now, Majorityrights contributors don't like the Daily Stormer, and our platform differs significantly. I am not defending the Daily Stormer, I have no interest in that, since I disagree with them on almost everything. However, for Colin Liddell to say that there are Jews out there who want to identify as whites and 'help', that is a truly stunning statement. In reality, there are no Jewish groups that have any interest in helping European ethno-nationalists. That is a phenomenon which absolutely does not exist anywhere.
Why should any ethno-nationalist want to give space for Jews to enter a movement that they have been historically hostile toward and are hostile toward even today? It's impossible to understand it. Everyone has criticisms of the Daily Stormer and negative comments to make about the viability of Andrew Anglin's approach, but if the criticism is coming from an angle that is beneficial to the Jewish lobby, then that cannot and should not be accepted.
Excuses, excuses
Many people, including Colin Liddell himself apparently believe that Jews in Europe can be courted as allies because of a perception that the Jews would be antagonistic toward the influx of Muslims and the threat of radical Islam that accompanies it. Here at Majorityrights we take the threat of the Islamisation of Europe very seriously and see it as one of the major problems of the era, a generational conflict that will continue.
However, we do not believe that the Jews can be a real ally in that conflict.
Why do we not believe that? It's because the Jewish position is one where they would like to avoid having terrorists menacing them in their neighbourhoods in Europe, but Jewish civic groups also have no problem whatsoever balancing their concern about that against their other concern which is to avoid having an environment where a single culture predominates in the continent.
See here:
World Jewish Congress, 'Jewish and Muslim leaders urge European Union heads not to pander to extreme-right', 30 May 2011 (emphasis added):

In Brussels, leaders of Islamic and Jewish communities from several European countries today presented a joint declaration to the presidents of the three main European Union institutions. Ahead of a meeting of European religious leaders representing all major faiths in Europe, Bosnian Grand Mufti Mustafa Ceric and Brussels Chief Rabbi Albert Guigui handed the document on behalf of the 33 signatories to Commission President José Manuel Barroso, European Parliament President Jerzy Buzek and European Council President Herman Van Rompuy.

The declaration stresses that "Jews and Muslims live side-by-side in every European country and our two communities are important components of Europe's religious, cultural and social tapestry. Both Muslims and Jews have deep roots and historical experience on this continent." It raises concern about "increasing manifestations of Islamophobia (anti-Muslim bigotry) and anti-Semitism in countries across Europe."

The joint declaration goes on to say: "Bigotry against any Jew or any Muslim is an attack on all Muslims and all Jews. We are united in our belief in the dignity of all peoples" and urges "all Europeans of conscience to put a stop to any group that espouses racist or xenophobic ideologies long before they are in a position to gain legislative or other power. We must never allow anti-Semitism, Islamophobia, xenophobia or racism to become respectable in today's Europe. In that regard, we call upon all political leaders not to pander to these groups by echoing their rhetoric."

The signatories also declared: "We remember together the horrors that took place on this continent in the 1940s - a campaign of mass murder, unique in history, which resulted in the annihilation of one third of world Jewry in the Holocaust. That atrocity and others, such as the mass killing of Muslim civilians in Bosnia-Herzegovina during the 1990s, resulted from the triumph of racist and xenophobic ideologies that demonized those that they targeted."

This Europe-wide interfaith initiative – the first of its kind – was set in motion last December with the first Gathering of European Muslim and Jewish Leaders in Brussels. It is modelled on a similar cooperative effort in the United States organized by the Foundation for Ethnic Understanding. Co-sponsors are the European Jewish Congress, the FFEU, the Muslim Jewish Conference the World Council of Muslims for Interfaith Relations and the World Jewish Congress.
What kind of activities might be necessary in order to make sure that Muslims and Jews would both end up on the same page in that regard? They would have to schedule some kind of symposiums in which the Jewish cultural critics would brief their Muslim counterparts on what works against Europeans and what does not work, and the Jews would have to begin some kind of outreach to so-called European Muslims so that an understanding could be reached, right?
Well, here's an example of that:
International Council of Jewish Women, '2nd European Muslim-Jewish Symposium', 05 Sep 2012 (emphasis added):

[...]

BEST PRACTICES: A EUROPEAN JEWISH MUSLIM DIALOGUE
Jewish as well as Muslim Authorities from Serbia, United Kingdom, France, Germany and Sweden were heard. Several speakers explained the efficiency of their strategies to fight extremism. In Germany where many neo-Nazis groups are violent, the Jews will help the (Turks) Muslims to be heard. They speak out together to defend their rights especially on the important subjects of circumcision, ritual slaughtering, at the government. They want to be sure that their children go through the right path. Their relations as well as their cooperation are excellent and they want to make it official. In United Kingdom, where anti-Muslim bigotry is strong, the extreme right aggravates tensions in promoting hatred and violence in the Muslim districts. Jews will enhance the role of the Muslim righteous who saved Jews during the Holocaust; A conference of British Imams and Rabbis work together productively with the ministries on the field.

The most remarkable step greeted by the participants was the case story of the creation by Rabbi Michel Serfaty of Amitié Judéo Musulmane de France with his partners and his Muslim co-chair Scherazade Zerouala for the Paris district: the bus of Friendship between Jews and Muslims has since 2007 crisscrossed the French towns and suburbs with local press conferences. The most efficient means to fight against discriminations and prejudices are Jews and Muslims involved to speak out together and "SAY NO TO HATRED". Ignorance, fear and contempt breed violence, and that is the way to face it. This action carried on for 9 years, going on round France 8 times, with 10 people, and 15 sub-branches in the country was a challenge: mostly to build a united front to make a correct presentation of the Jew and the Muslim in our work with children and their mothers.

[...]
Jewish lobby groups are triangulating, they are positioning themselves so that in the case where Muslim groups become the largest share of all ethno-religious minority groups in the European Union, they would be ready for that scenario, and could survive in it.
Jews and Muslims are right now in 'the season of twinning', and what a time for them to have chosen to do that! See here:
Foundation for Ethnic Understanding, 'FFEU's 8th Annual Global Season of Twinning', 01 Oct 2015 (emphasis added):

In the face of escalating sectarian violence and increasing expressions of Islamophobia, anti-Semitism and other forms of bigotry across North America, Europe and around the world, thousands of Muslims and Jews will be coming together in scores of cities around the globe to declare: We Refuse to Be Enemies.

We Refuse to be Enemies is the theme of the 8th Annual Season of Twinning, which every November and December brings together Muslims and Jews - and people of other faiths as well - to hold joint events focused on educating communities about one other, working together on behalf of people in need and standing together against bigotry.

The Season of Twinning officially kicks-off on Sunday, November 1 with an Interfaith rally in Trenton, NJ, to be followed by events in Washington, New York, Detroit, Los Angeles, London, Paris, Brussels, Tel Aviv Rabat, Morocco, and scores of other cities in nearly 20 countries around the world. There have already been several events associated with the Season of Twinning over the past several weeks, including an inspiring Interfaith Peace Walk in Melbourne, Australia and a Surfers for Peace aquatic manifestation by Jewish and Muslim surfers off the beach in Biarritz, France.

The Season of Twinning was initiated in 2008 by the Foundation for Ethnic Understanding (FFEU) - a New York-based nonprofit organization dedicated to building a global movement of Muslims and Jews focused on strengthening ties between our communities.

"In the face of multiple crises now roiling Muslims and Jews in the Middle East and around the world and of increasing efforts by demagogues and extremists to incite our communities against each other, it is more critical than ever that Muslims and Jews come out in public to say 'We Refuse to Be Enemies,'" said FFEU President Rabbi Marc Schneier. "We can agree to disagree respectfully on the Israeli-Palestinian conflict while resolving to build ties of communication and cooperation for the betterment of both communities and the larger communities in which we live side by side."

[...]
Quelle surprise! The Jews want to have an amicable relationship with the Muslims. They want to explore the possibility of continuing to undermine the European Union together, while they leave the disagreement about the Israeli-Palestinian conflict in the Levant.
Anyone who understands the strategies that have been used by Jews when dealing with Muslims in the past, should actually not be surprised by any of this. This kind of political manoeuvring has happened in the past:
Jewish History, '710 - 719' (emphasis added):

711 July 19, TARIK IBN ZIYAD (Spain)
A Moslem general. He defeated King Roderick, the last of the Visigoth kings, at the Battle of Rio Barbate (Guadalete) near Xeres de la Frontera. The Jews backed [Tarik ibn Zayid] in his battles. After each city was conquered (Cordova, Granada, Malaga), Jews were often given positions of safeguarding Moslem interests. One of his generals, Kaula al Yahudi, had many Jews under his command.

712 March, TOLEDO (Spain)
The Jewish inhabitants opened the gates for the Moslem invaders under Tarik ibn Zayid marking the end of Visigothic rule in Spain and the beginning of 150 years of peace. Thus began what was known as the Golden Age of Spain. The Iberian caliphate was independent of Baghdad and encouraged the flowering of Spanish-Jewish culture at the same time that it was being suppressed by the Baghdad caliphate.
'150 years of peace'. Also known as '150 years Arab Muslims raping and killing the Europeans'.
Why do the Jews seek a situation where one culture cannot dominate? Why do they want to flood your countries with hostile migrants? The answer is less complicated than you might think:
Rabbi Doug Kahn / Jweekly, 'The wisdom of Earl Raab — at 90', 26 Mar 2009 (emphasis added):

When Earl Raab served as executive director of the Jewish Community Relations Council, he posted in his office an article citing a study that concluded that cigar smokers have a longer life expectancy than non-smokers.

One might wonder about the credibility of the study — but Earl turns 90 next week. His cigar-smoking days are behind him, and the Underwood Noiseless typewriter, on which he banged out hundreds of articles and uncommon wisdom for this paper, is in mothballs.

But Earl and his fertile mind continue to go strong.

Although he retired more than 20 years ago, his influence endures. A man of great humility, who claimed to be the national ping pong champion of the Galapagos Islands during World War II, Earl shaped the field of Jewish community relations nationally.

His genius was to recognize in San Francisco an extraordinary laboratory for studying and shaping the Jewish community at large — which he wrote about in an October 1950 piece for Commentary magazine. He had come to San Francisco on assignment from his and Kassie's farm in Maine and decided never to leave.

In the "From the American Scene" column, Earl wrote a piece titled "There's No City Like San Francisco." In it, he wrote: "There are 55,000 Jews in San Francisco, and not even the historic traces of a ghetto. There is a Jewish community that has been called, with reason, the wealthiest, per capita, in the country. There is at the same time a startling poverty of ant-Semitic tradition. San Francisco, for cities of its size, is the nation's 'white spot' of anti-Jewish prejudice… So far as the city and its institutions are concerned, the Jew is a first-class citizen. It may well be that he can live in San Francisco with a greater degree of personal dignity than in any other large city in the country."

Raabisms will long endure at S.F.-based JCRC, among them: "A certain kind of America" (the idea that American Jews and other minorities are most secure when democratic institutions are strong) and "An educable moment" (Earl's way of explaining why a bad thing happens to a good community and how to turn it into an opportunity).

[...]
In 1993 Earl Raab also wrote:
Earl Raab / San Francisco Jewish Bulletin, 23 Jul 1993:

We have tipped beyond the point where a Nazi-Aryan party will be able to prevail in this country. We have been nourishing the American climate of opposition to bigotry for about half a century. That climate has not yet been perfected, but the heterogeneous nature of our population tends to make our constitutional constraints against bigotry more practical than ever.
That is a positive feedback loop. As the level of heterogeneity increases, so increases the adherence to constraints against 'bigotry' for the sake of civil concordance under liberalism. Those constraints then make it more difficult for anyone to make arguments in favour of taking action against further increases in heterogeneity, which then results in a 'requirement' for more constraints against 'bigotry', and so on.
The same plan is on the agenda for Europe. It's crucial for everyone to understand that this is what their intention is. There are no compromises or negotiations that can be had with the Jews. It is what it is.
Only pretending to be retarded
Later on, a torrent of criticism was poured in Liddell's direction from Daily Stormer and from every other angle, because despite all the differences that may exist between the strands of ethno-nationalist thought in the North Atlantic, most people seem to agree that the Jews are not to be underestimated.
Colin Liddell reacted by effectively claiming that he was only pretending to be retarded, and that they were allegedly trying to troll the Daily Stormer by partially imitating its writing style and extreme rhetoric.
See here:
Colin Liddell / Alternative-Right, 'White Surviv(irl) or Auschwitz of the Internet?', 11 Nov 2015 (emphasis added):

First off, let's deal with my previous article, as it managed to trick most people. It was—in case you hadn't realized—a deferential tribute to the actual style of The Daily Stormer.
This came off as particularly hollow in the context of the Jewish Question, given that when I asked Colin Liddell about whether he still stood by his earlier statements on alliances with Jews, he said that he still stood by those statements, as you can see from the comments sections.
So it was not a pretence of any sort. It's more like Liddell's follow-up post was a form of damage control after he had made a spectacular misstep and didn't want to back down from it.
Greg Johnson of Counter-Currents however seems to have taken the claim of pretence at face value, without addressing the Jewish Question, and so he responded to Liddell, saying:
Greg Johnson, 'White Surviv(irl) or Auschwitz of the Internet?', Disqus comment 2353921213, 11 Nov 2015 18:37:

Well I'm relieved. I took your last article as in earnest and regarded it as a serious lapse by an otherwise sound writer, not as a parody of Anglin himself.
This is really surprising to me. Was he not aware of what Liddell was saying just earlier? The things that Liddell had said, are really 180 degrees contrary to the clearly-articulated and laudable stances that I had come to associate with Johnson. For example, a while ago, Greg Johnson ran this really good article at Counter-Currents:
Greg Johnson / Current-Currents, 'Reframing the Jewish Question', 27 Oct 2015 (emphasis added):

[...]

Some nationalists pursue these questions, but others choose to abstain, merely advocating ethnonationalism but not touching the "J.Q."

I wish to suggest that this framing of the Jewish question is entirely wrong. The Jewish question is not something distinct from ethnonationalism. It is not a separate, higher-order, entirely optional set of questions from which ethnonationalists can recuse themselves. On the contrary, the Jewish question is a simple, straightforward application of the basic principle of ethnonationalism.

If ethnonationalism calls for the replacement of multicultural societies with monocultural ones, then Jews, as a distinct people, belong in their own homeland and not scattered among other nations. Thus if England is to be English, Sweden to be Swedish, Ireland to be Irish, alien populations need to be repatriated to their own homelands, Jews included. That is the ethnonationalist answer to the Jewish question.

[...]
That is exactly the correct stance there.
But that is exactly the opposite of what Colin Liddell was calling for on 08 Nov 2015. Since Colin Liddell thinks that Jews should be part of European ethno-nationalist groups, whereas Greg Johnson clearly visualises a future in which Jews would not be inside the European continent. Quite clearly Johnson does not believe that Jews should be part of European ethno-nationalist groups, or he would not be able to come up with such an opinion.
To repeat, the reason that Greg Johnson is able to conceptualise a future in which Jews are not in Europe, is because he does not see them as part of the European ethno-nationalist advocacy group.
How then can Johnson be okay with Liddell, given that from Johnson's perspective, Colin Liddell would be doing ethno-nationalism precisely wrong? This looks like a clear contradiction.
In fact, Johnson went so far as to ban the commenter UH from being able to post at Counter-Currents, when UH made arguments that were quite similar to those made by Colin Liddell.
Those arguments that were made by the commenter UH, were rebutted by the commenters Verlis and Theodore, here, here, and here.
The need for consistency
The Alternative-Right has a big tent. Their big tent is completely incoherent, because it contains a whole array of people who don't agree with each other on core issues and whose outlooks are totally irreconcilable with each other.
Majorityrights has the correct platform for the advocacy of European peoples, and their regional autonomy. It formulated this platform by firstly considering the diverse opinions of ethno-nationalists. Secondly, after a process of argumentation an authentic theory emerged, which is known as left-nationalism or national-syndicalism. Step three is to equip European peoples with these ideas which are necessary to facilitate a transition toward true ethnostates and to enter into sustainable alliances within regional frameworks.
Having an actual platform and consistently communicating that platform, is more important than trying to create the largest possible tent. The events of the past week only throw the truth of that observation into stark relief.
Kumiko Oumae works in the defence and security sector in the UK. Her opinions here are entirely her own.
"At your feet or at your throat" ?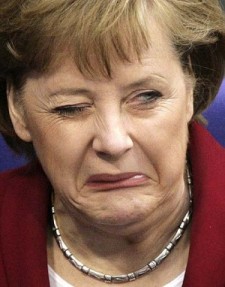 Frau Merkel: A problem with German character.
Is it the case that:
Germans are an enormously logical people, who are capable of wonderful math, science, engineering and technology.
However, that top heavy focus on logic causes them to have weak planks in judgment, such that they will keep on following a logic to its runaway (and/or over-correction/overcompensation), even when it is clearly socially destructive?
We're not even emphasizing the Nazi example now, we're talking about how, in the salient example of Frau Merkel, they are treating Greece by comparison to the migration crisis.
Nevertheless, "a rule is a rule": just as reaction to Jews implied the compensatory rule quite exactly, the Nazis mirrored the Jews in significant, literal ways. Hitler, e.g., maintained: "an eye for an eye a tooth for a tooth" (never mind that one might engage the fact that Leviticus 24 is didactic, and showing people how Not to be, by comparison to the compassion of every other chapter of Leviticus)...
Now, Frau Merkel's regime expects Europeans to appreciate the logical conclusion of her Jewish guilt reaction, a byproduct of Jew thinking, as it were:
To the Greeks -
First principle: unanimity: "pay us back our predatory, usurious loans", no room for social praxis and concern for ancient European human ecology and social capital.

To the waves of non-European migrants invading our homelands -
The universal principle: good will and the Christian golden rule: ""The right to political asylum has no limits on the number of asylum seekers" - it's an altruism and compassion, a logic of meaning and action that must continue to no end.
Though I am not well placed as a critic of German character, one does have to wonder..as I have observed before, in regard to those who say that Germans are/or should be our "leaders."
Are a people so top-heavy on logic that they would follow it through to its logical conclusion despite what should be the obvious judgment regarding the logic's vast social destruction to be entrusted with leadership?
It is, rather, apparent that sheer and top heavy logic is good for following rules and orders, not for leadership.
Leadership should be logical but top-heavy in judgment.
However, I am told that 30% of Germans still do Not believe that merely speaking German makes one German, so of course I do not want to exclude Germans across the board from a place at the table of leadership: just that they may not be well placed at the head of the table and certainly not as sole occupants of the table of leadership of Europe at this stage in history.
Not only is the hyperbolic liberalism of German leadership an expression of guilt riddenness, but it is a guilt riddenness for their prior (Nazi) regime's lack of social judgment for optimal social unanimity and relations (of Europeans and others) - which has made stigmatization of sufficient racism all too easy for liberals - and worse now, a guilt ridden liberal self destruction which the rest of Europe is supposed to share in because of the Nazi lack of social judgment (which in particular cases worked deliberately against us - ! - * and generally speaking worked against us all in result) and because they are so fucking logical - as to carry an absurd lack of judgment and self destruction to its extreme!
* European countries which were targeted for elimination or demotion in sovereignty and influence are supposed to feel guilty and take part in the demise as well.
I am not well placed to critique German character as I will be criticized as being prejudiced against them, but I am for them, not against them - it is their liberals whom I dislike, as I dislike all liberals, imperialists and anti-nationalists; and I like and advocate the 30 percent of normal ones, the normal nationalists along with the ones who can be persuaded to come around.
But I feel obligated under the circumstances - am prompted by Kumiko, who is particularly angered: Not only is Germany's leadership inviting terrorist cells, it is inviting bizarre and primitive third world practices - such as teaching boys that women are a man's property; that it is fine to kill those who insult the pedophilic prophet…
Judgment catching up with logic but a bit late:
http://wapzku.tk/watch/KVWAIKoatWM
And of course, I hasten to add, that with this "logic" it is apparently fine to destroy the ancient EGI of Europe, our human ecologies and all that goes with it…
...and wouldn't that logic come in handy to figure its way around and rationalize all sorts of liberal contradictions and sensible affronts to itself and its neighbors - to make good logical sense of their destruction and ours?

European brothers and sisters, Germany is not far away and its "logic" will spill over sooner or later…we have got to exercise some judgment on their behalf, ours and intervene.
We do not share in their guilt, we do not want to burden them with guilt and we can share with them our free, unburdened ethnonationalist conscience.
Kumiko noted a very interesting additional aspect to this German propensity to be top heavy in logic, that they do not seem to manage ambiguity and contradiction as well as other populations.
Inasmuch as that is true, and it seems that it might be as a pattern (again, not across the board), it would be a problem for dealings in Praxis (the social world) as Aristotle noted, where a certain amount of ambiguity and uncertainty is necessary for its inherent interactive, agentive and reflexive nature - thus, Phronesis (literally, practical judgment) is required and the acceptance of a certain amount of ambiguity necessary to manage social ecologies.

That seems to go to the realm of epistemology and judgment.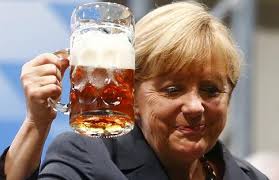 Prost: have a beer, relax your fore-brain so that it's logics do not continue imperviously, obliviously apace, but lets let the liberal German leadership sit-this-one-out and concentrate on their social, mammalian brain as it cares for closer, personal relations lest their reptilian brain's "logic" over-react, over-correct and over-compensate against those closer relations.

"To ensure that Wikipedia is Zionist in nature"
In response to Jewish troll JamesUK on February 05, 2015
DanielS
I was blocked from submitting an article on the obvious phenomenon of "mulatto supremacism" - which even has notable historical precedent in Haiti's mulatto supremacist genocide of Whites on the island.
Wikipedia is censored to protect Jewish interests.
Proof of their influence on Wikipedia is to be found in videos which reveal Israeli boiler rooms - groups of people put up to spin wiki articles in a jewish way.
JamesUK
I don't now what Wikipedia's policy is on creating entries on its site so I can't comment on that it.
I heard of Jewish commentators on YouTube like to Israel but not Wikipedia.
Where are the videos?
DanielS
It is so basically factual to anyone who has had dealings with Wikipedia and White activism that I don't even feel obligated to make the case as a public service; I will leave you to further secretarial detail rather than getting caught up in your game of arguing over the obvious. Instead, I will provide just this one video example which you act as if difficult to find - a ready example of Jewish manipulation of Wikipedia:
Yesha Council in conjunction with "My Israel" has arranged instruction day for wiki editors. The goal is to teach people how to edit in Wiki- pedia, which is the number one source of information in the world. As way of example, if someone searches "the Gaza Flotilla" we want to be there, we want to be the guys who influence what is written there, how its written and to ensure that its 'balanced' and Zionist in nature.
...................................................................................
In defense of Edgar Steele's position in, "In defense of anti-Semitism" (excerpted at the bottom of the post), I said:
The i.q. factor has been adjusted for, to show that Jews are vastly overrepresented due to nepotism and other corrupt means.
JamesUK said in response:
I seriously doubt that seeing how the same pattern can be seen in other countries where they have less influence in state positions like in Russia.
DanielS
Your serious doubt is wrong.
JamesUK
I don't think so.
DanielS
Well, you are wrong and not worth arguing with.
JamesUK
Seeing how it is an opinion either way there is not much to discuss.
DanielS
Well that's it. You want to bring into question the obvious. That may show a dull chutzpah but it is only a tedious obstruction as it will not yield significantly new information - there is no scarcity of evidence to the contrary of your position.
But of necessity, I will offer this perfunctory summation: After factors of i.q. are taken into account, matters of Jewish nepotism, hyper-ethnocentrism, incommensurate ways of life and moral standards which do disservice to European interests and ways, Jewish coercion, bullying, bribery, brainwashing all have to be taken into account for what they should not be able to do at any rate - head European nations and peoples (which includes Russians), irrespective of the high i.q. of some Jews.
Regarding Duke and Black, we are not here to defend them, they can defend them- selves. We are here to defend Whites and White patterns that need defending.
JamesUK
I don't but they do run on an openly white political agenda and are members of openly pro-white organisations for decades.
They are the most high profile leaders of the WN movement in the US so they are the political representation of what WN believe in the US.
Other WN's include Pierce and associates who are a mix of terrorists, mass shooters, a would be wife killer and a paedophile.
DanielS
You don't get to say who is represented by Duke and Black. They represent them- selves, or anybody who wants to be represented by them, which is not in all ways us.
They are not the only ones who care about European people and not comprehensively representative.
Steele was not a would-be wife killer. That was a set-up.
JamesUK
Facts say otherwise hence his conviction.
DanielS
On the contrary. These are the facts: https://www.youtube.com/watch?v=b1NG07kU8to Facts say that he was set up. A handyman (Larry Fairfax) that Steele hired to help around his property was a federal informant hired to set him up on the charge of murder for hire of his wife for her insurance. His wife, Cindy, didn't have insurance. An audio- tape was fabricated to allege his having solicited the hit on Cindy for her insurance money. Audio experts were blocked by the (corrupt) judge from testifying as such.
What motive was there for Steele to kill his wife for non-existent insurance money? On the other hand, if you listen to, or read, Steele's, "In defense of anti semitism" (an excerpt from the text is provided below, though the link to the site where the audio and text were is no longer available - I wonder why?), there was plenty of motive for Jewish interests to silence Steele.
What a jew you are
JamesUK
Not Jewish but it is like Blacks complaining about racism with problems in there own community.
DanielS
You are doing the bidding of Jews at any rate. You say WN are "complaining", as if its trivial. But we are not "like blacks complaining about racism" around here. At MR we survey all concerns - centering on our own human ecological systems first and attending to problems and antagonists as they emerge relevant. Jews happen to be salient among antagonists in their genetic pattern and in 7 power points: finance, politics, law, religion, business, academia, media.
WN aren't "complaining" ab. immigration and jews, we're noting blockage to our sovereignty, destruction of our well being, deliberately imposed threat to our survival.
JamesUK
Apart from the US other western countries especially Eastern Europe do not have significant immigration to come anywhere near close to threatening the actual survival of the host countries that as I said before most are economic migrants from new EU countries.
DanielS
"Apart from the US and other western countries" .... a 'little thing' like The US and Western nations being destroyed. We're supposed to shrug that off, right?
JamesUK
"especially Eastern Europe do not have significant immigration to come anywhere near close to threatening the actual survival"
DanielS
Even if we were so crass, indignant, egregious as to not care about western European nations, and if the western countries were to go under, then eventually the eastern countries would be submerged in spill-over tides of non-Whites as well. You know it.
JamesUK
most are economic migrants from new EU countries.
DanielS
You want Europeans to fight each other, like good right-wingers, don't you?
Is that why you want to crash us together antagonistically with your EU? Perhaps you think Americans should vote for Republican neo cons and your Jewish war complex?
You think we should have gone to Hungary?
It must have been a good thing to Not do.
Go to hell.
JamesUK
Yes that did get media attention and the few media outlets that covered it admitted it looked favourable towards the organisers on the issue of free speech.
http://www.thedailybeast.com/articles/2014/10/07/american-racist-richard-spencer-gets-to-play-the-martyr-in-hungary.html
DanielS
That conference was too right-wing reactionary and probably played into the hands of how Jews would like us to be - the Gottfrieds, the Atzmons, the Dugins, the Jared Taylors, the scary scientistic factualizers to turn-off normal people.
........................................................................................................................................................................

Excerpt from Edgar Steele's "In defense of anti-Semitism"

Note: JamesUK cited I.Q. statistics for Jewish success, which have been factored into equations of proportional representation in The Ivy league and professions, revealing that Jews are vastly overrepresented by dint of nepotism, political and religious propaganda, financial and legal manipulation.

Beneath Every Rock

Supposedly, Jews account for 2-1/2 per cent of the American population. Why, then, is half the student body at Harvard and most every Ivy League college Jewish? Statistics simply are not kept as to the percentage of Jews in this profession or that, but when was the last time you saw a doctor whose name did not end in "berg," "man" or "stein?" I'm not sure I have ever met a psychiatrist who wasn't Jewish. On the other hand, have you ever seen a Jewish farmer or mechanic?

Rarely do I appear in court, but the guy on the other side of the courtroom - and often as not, the judge, too - is Jewish. And, it is incredible the deference paid by the bench to the Jewish DA, or whoever, sitting at the other counsel table. There has been more than one trial where I could have merely phoned in my participation, for all the good it mattered that I was even there.

So many complain about what bankers, especially the international and central bankers, are doing to our country. Yet, hardly anybody seems to have noticed that those people are almost exclusively Jewish.

Behind Every Tree

They are everywhere in the media, particularly Hollywood. Talking heads, movie stars and the like. ...Pay attention and you will be amazed. The names won't always be a good guideline, however, given how many changed their names at the turn of last century, so as to meld into the American population of that time.

Jews seem to comprise about 50% of America's population, based upon those in visible positions. Looks can be deceiving, like Harvard, where they are drawn to those positions by their money, their intelligence and, most importantly, the indulgence of their kosher comrades.

People refuse to notice the Jewish hands on virtually ever power lever in the US federal government. Or at the helm of virtually every media organization that exists, and throughout the executive and editorial ranks. And, it's not just Jews that control America - they are Zionists. Even Ariel Sharon, Israel's current Prime Minister, has said openly, "Every time we do something you tell me America will do this and will do that. I want to tell you something very clear: Don't worry about American pressure on Israel. We, the Jewish people, control America, and the Americans know it" Oct.'01. Problem is, most of us seem not to know it

The Power Behind the Throne

Books have been written on the subject, but, essentially, a group of late 19th-century elites, comprised of Rockefeller, Morgan and others, mostly Jewish, established an organization designed to consolidate their control of America and, eventually, the entire world. It was called the Council on Foreign Relations (CFR). Offshoots, such as Bilderbergers, have formed since, but the objective has never slipped from their sight.

One of the first acts of CFR's members was to survey the newspaper field, the sole mass media of the time, and conclude that purchasing control of only 25 major newspapers would give them effective control of news dissemination. They bought those papers and, since then, many, many more. Today, members of these shadowy organizations literally run virtually all of the media, control the political structure in America, much of world business and are firmly in control of world banking.

That is why the two political parties in America have become identical, so as to provide us rubes with the illusion of throwing the rascals out come election time, yet with the same old agenda not missing a beat. Did you really see a difference from Bush to Clinton to Bush? They knew what NAFTA would do to America's manufacturing base and job structure, yet both parties embraced it. We're firmly on path to one-world government. America writ large, but the America now being molded without individual civil rights, not the America of the 20th Century. And it's largely kosher.

Read about The "Israeli Spy Ring Scandal" for a particularly chilling look into the extent of the Israeli spy ring recently uncovered in America and Israel's extensive US telephone network ownership.

It is not the purpose of this essay to prove Jewish control of America. There is ample material available on the internet for those who wish to prove it for themselves. Rather, it is my purpose to show that there are perfectly valid and understandable, even laudable, reasons for being anti-Semitic. Resenting those who manipulate us on a daily basis, against our own best interests, is primary among them.

....
Hate laws are a singularly Jewish invention being foisted upon an unsuspecting public, so as to preemptively remove the possibility of criticism of themselves. Often written by the ADL, the organization that lobbies for their adoption, state by state, the laws are designed to stifle dissent and speaking out.
Paul Weston, leader of the British political party Liberty GB, and the man who was arrested in May of this year for reading from Winston Churchill's The River War in public, discusses a wide range of political, strategic and ideological matters. 1 hour 6min, 60.1 MB.
Black Lies are being circulated in White Nationalism -

"Hitler did not instigate the war"
"He only modestly sought territory 'wrongly' appropriated"

Those claims are demonstrably false from the beginning of Mein Kampf:
"People of the same blood should be in the same Reich. The German people will have no right to engage in a colonial policy until they shall have brought all their children together in one state. When the territory of the Reich embraces all the Germans and finds itself unable to assure them a livelihood, only then can the moral right arise from the need of the people to acquire foreign territory. The plow is then the sword and the tears of war shall produce the daily bread for the generations to come."
- Hitler

Does this statement from the very start of Mein Kampf, from the second paragraph in fact, indicate that Hitler was for peace and the head of a Reich merely, passively victimized? Obviously not. It is clear pseudo-justification typical of the inter-European war-mongering that underpinned his world view. Indeed, this statement makes it clear that Hitler was no pacifist nationalist, but an imperialist; and of course this is just one among many examples in which he makes that plain. What is far more exasperating than alarming is that even where present day White Nationalists are altercast their clear innocence, Hitler advocates disingenuously try to bury, justify and even assimilate the facts of Hitler's intent of inter-European war rather than work to coordinate present- day European efforts to our mutual interests: coordination of nations places an emphasis on mutual non-interference of national sovereignties with one another, but alignment of objectives at the same time. That is very different from what Hitler sought and from what his present day apologists implicate.