Majorityrights Central > Category: Economics & Finance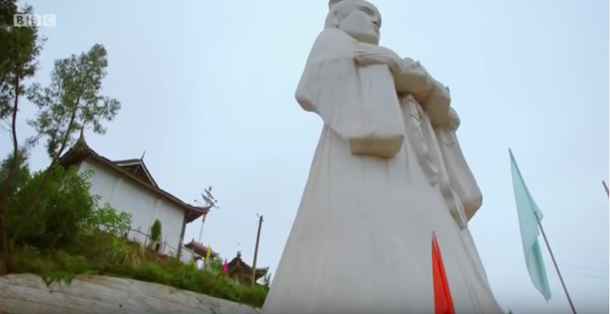 The worship of the Silk Mother is about 4,000 years old and still continues…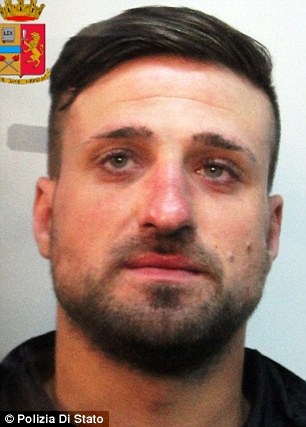 There is an absurd and detrimental habit of thought among WN who would draw the line of race too narrowly, snobbishly, and among those who would find weakening our defense convenient, that Sicilians are not White or are heavily
mixed with blacks
I have long advised against romanticized images of the Italian Mafia as portrayed in the legacy media. These are not organizations based on honor and family, as that media depicts, but rather criminal organizations based on money facilitated through treachery - these have not been organizations for our racial defense as we White Nationalists might hope.
In an irony, however, now that the immigration invasion has brought with it waves of African organized crime as well, suddenly the Cosa Nostra is forced to act in defense of its turf in racial terms - and just as suddenly, the legacy media condemns it, the Italian Mafia, as the problem in that interface - not the immigration invasion, not the organized crime that it brings. Needless to say, the legacy media does not express hope that Mafia will be of some good to the defense of our blood and soil.
In truth, Italian Mafia hasn't been especially good to Italian and European blood and soil. We can hope that the immigration invasion will force them to change that but to date there has been little to show in the way of honor from Italian Mafia: The Mafia of Campania, known as the Camorra, is hardly an organization which has prioritized Italian let alone other European blood and soil. They have been cooperating with Nigerian organized crime to spread Nigerian prostitutes all over Italy - an ugly blight that can be seen on the side of Italy's highways. They have gone against tradition, trafficking in heroine and other narcotics. They have taken hostage of Italian businesses to wreak havoc with the economy and possibilities of free enterprise. In one hideous example, having taken over the waste disposal business, they've merely dumped toxic waste on the Italian habitat - once productive local farms have been destroyed; a fact that can be proved by science; but these wastelands are readily perceived by the senses, the sight and smell of vast areas strewn with and beset with mounds of unnatural garbage and stench.
An unnatural stench emanates in Sicily as well, one of sulfur, around the garbage strewn and oil refinery lined parameters of Archimedes ancient home of Siracusa - where the Cosa Nostra has control in the oil refining industry.
However, with the aura of Mafia, inter-Italian rivalry, murder and background terror, there has been an apparent consolation - perhaps with the help of that background of corruption and terror, foreign incursions were held somewhat at bay - there is only so much use that foreigners can be put to and only so many of them that are needed to do it. After a certain amount they become a threat to anybody, including Sicilian mafia interests. That limiting condition would act to protect the genotype of Sicilians from overwhelming infiltration. In the foreground of terror, despite all urban legends of Sicilians being "part black", with inborn, ineducable aggression, they are vindicated of these ignorant attributions by anybody who takes time to observe them - a knowledgeable, considerate, European, White people.
Sicily, like the rest of Southern Italy, has that reputation of background terror which serves to instill a sense that you should be on best behavior with regard to traditions, the local people and potential transgression. In the year total that I spent in Italy and Sicily between 1996 and 1998, I observed in Italians a model European treatment of the Africans who were there. Africans were not walking around in three piece suits with attache cases as you'd see in Paris. Rather, they were allowed to vend an approved array of trinkets and accessories on the streets, with no sign that they could be mistaken for people integrated with Italians - the idea of mistaking them with Sicilians is laughable. If they remained on the street after 10:00p.m. they would be rounded up by baton wielding police, put into paddy wagons and taken away. If Europeans had to host Africans whatsoever, Italians provided a model of how it might be done to keep them in their place.
That protected the EGI from interracial imposition to a large extent. That protection was buttressed also by the reality of a deserved reputation that Italian men have of being very jealous of their women.
Nevertheless, so long as blacks are in your country at all they are a threat; with the aid and force of PC being what it is, they will make their way through cracks in a racial defense system. While Italian mafia and other men were perhaps busy fighting each other or trying to make money, I would always see two or three interracial couples (pretty Italian woman, Negro male) in just about all sizeable cities that I made my way through in Sicily and Campania - even some not so sizeable ones: a few came into my father's family village during a feast.
Most disturbing to me was the fact that despite the Italian reputation, with few exceptions, I was the only one doing the Italian thing of expressing my indignation and trying to say or do anything about these pairings - and I was the only one who was likely to have any trouble for it. Thus, to get away from the provocation and agitation - with it the rage of mine difficult to control on the front line of racial defense - was a large reason why I opted to live in Poland instead, comfortably ensconced as White and removed from looming threat.
However, I did not leave Sicily before speaking to Cosa Nostra. I told them, urgently, in trance, to stop fighting, destroying and killing each other Italians. I pleaded with them to defend themselves as Italians and Europe; I tugged at the rib of the Godmother; I believe that she heard il Padrino speak through me. Let us hope so, if not pray for that.
The roots of the word and in fact the original purpose of Mafia was in "a wall" to surround and protect the Italian family - at the onset of its organization the threat was from Spanish invasions. However, Sicilians have a deep history of defending against all manner of invasion - including of course from Islam. While the pervasive sounds of church bells rang through the noontime air of Agrigento in a way that might have intimidated Islam at one time, the locals there were the ones who told me that the most critical facilitator in the immigration problem (yes, it was already bad enough in 1998) now is this religion itself - Christianity.
I found that the Sicilians are deep - much deeper than Christianity.
By contrast to the wishes of legacy media, the DM, the cuck mayor of Palermo that the DM presents as an exemplary anti-racist White man, let us hope indeed that they heard il Padrino; that the Mafia will be of some good, and express its true honor, to be that wall, and to help protect the EGI of Italy and the rest of Europe - by means of terror if need be.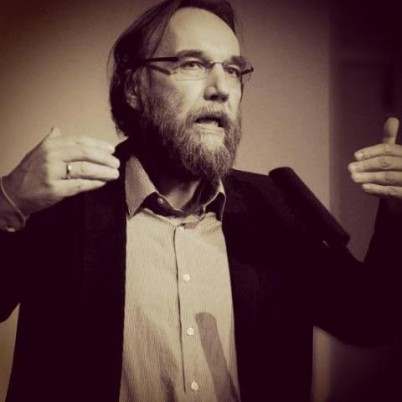 Dugin/Stark interview
: Beginning concession to White Post Modernity
Whereas he used to have a completely botched notion of post modernity - mixing-up what should be the antidote to modernity and liberalism with liberalism itself - it now appears that we are improving Dugin's understanding - viz., that modernity is the problem and the essence of liberalism.
His ideas in this talk are largely amenable and well considered.
His proposition that the state is a bit too much of an artifice to suffice by itself and that there needs to be a hypothesized realm, as we would say, beyond the physically verified moment, which girds and orients a people, is also well considered.

However, now that we are getting him to a better understanding of "post moderntiy", viz. White post modernity, we need to get him to a better understanding of biological reality and "racism."
Anti-racism is the quintessential modernist liberal notion; it is a Cartesian farce: It has been proposed as innocent but it is not -
Anti-racism is prejudiced, it is not innocent, it is hurting and it is killing people.

For "racism" is a necessary concept in a benign form, which is not supremacism nor a singular conclusion to aggrandizement and annihilation of an opposing people (as YKW propose and liberals might accept as a definition). It is in fact, a practical concept that is practiced by ordinary people everyday of necessity, as a non-Cartesian requirement of the human condition, of being in the world - one must discriminate in human-sized categories, including social classification - of one's own people and of other peoples - to form a coherent basis of ones own and to form a basis of human ecologies for our systemic coherence, social accountability, warrant and agency.
These classifications are "hermeneutic", that is to say that they are not absolutely empirically based in every moment, as the taken-for-granted and the state of partial knowledge - faith, if you will - must subsist behind the working hypothesis.
Call it a working hypothesis, call it faith, call it rules, call it narrative, call it taken for granted, call it the partly unknown, call it a mystery, a quest, an adventure, some of that as you must, some of it you might, as it has practical function to ensconce the under-determining facts of the empirical; but I have believed and continue to believe that a sacred overlay, in orientation and guidance of a people is a good idea.
I believe that it is a hermeneutic notion nevertheless, which is itself accountable to deal concretely with biology, sex and genetics, mediating toward fairness and justice in regards to this social capital - otherwise, without this empirical accountability, this "spiritual" realm will be the realm of evil charlatans.
I recall that the last time that the issue of a Euro-Asian alliance came up on Majorityrights, there was a contingent of commentators who did not believe that the direction that was taken at Majorityrights about this issue was reality-based.
I would ask such persons to look at this article which appeared today in the EU Observer, which is now working in cooperation with the Mission of China to the European Union.
It's so comprehensive that there's scarcely anything that I would add to it:
EU Observer / Emanuele Scimia, 'China, Russia and the EU's intermarium block', 14 Mar 2016:

China's geopolitics of trade passageways, expected to revive the ancient Silk Road arteries across the Eurasian continent, is producing the first collateral effect.

The potential integration of Beijing's "Belt and Road" initiative with a regional infrastructure scheme in Central and Eastern Europe is contributing to altering the balance of power in Euro-Russian dynamics.

Emergence of China as independent player in region marks pivotal change from 1920s and 1930s (Photo: Bernd Thaller)

Beijing maintains that the Eurasian landmass exists as an "integral whole" and that Central and Eastern Europe play an important role in its strategy to link the Chinese eastern coast and Western Europe through land and sea-based passages.

In line with this vision, on 23 February, during a meeting in Zagreb with Croatian prime minister Tihomir Oreskovic, representatives of the Chinese National Development and Reform Commission stressed that China was interested in connecting the "Adriatic-Baltic-Black Sea Initiative" and the Belt and Road project.

The Adriatic-Baltic-Black Sea Initiative was first laid out by Croatian president Kolinda Grabar-Kitarovic in September 2015. In her view, it should work as a framework for enhanced cooperation in the political, economic and security realms among 12 European Union countries of Central and Eastern Europe.

In particular, this Croatian-sponsored plan of regional integration aims to promote concrete projects on infrastructure development, so as to improve trade connection and energy independence on the eastern flank of both the EU and Nato.

When in October last year Chinese president Xi Jinping held talks with Kitarovic in Beijing, he welcomed the Adriatic-Baltic-Black Sea Initiative, underlining that the development of a north-south corridor in Europe, based on the ports of Adriatic and Baltic nations, was complementary to China's Silk Road strategy.

Intermarium

Beijing could in fact exploit the favorable position of Adriatic, Baltic and Black Sea ports to link the Silk Road Economic Belt and the 21st-Century Maritime Silk Road - the overland and sea-going sections of the Belt and Road, respectively - through a longitudinal and intermodal corridor in the heart of Europe.

Kitarovic keeps repeating that its project is not directed against Russia.

Yet, it is doubtful that the Kremlin buys the Croatian president's reassurances. And it cannot be otherwise, if Moscow looks at Europe's map.

The Adriatic-Baltic-Black Sea Initiative has in fact startling similarities with the Intermarium (or "the land between the seas"), an alliance of states from the Baltics to the Black Sea - and potentially down to the Balkans - that in the 1920s and 1930s Polish leader Jozef Pilsudski tried in vain to create to prevent German and Russian expansionism.

Today, Polish president Andrzej Duda has resumed Pilsudski's geopolitical thinking, overtly endorsing the formation of a modern Intermarium, which in large part coincides with the bloc of states included in the Adriatic-Baltic-Black Sea Initiative.

Russia will inevitably oppose any move that leads to increasing cooperation among the states of Central and Eastern Europe, viewing it as an effort to separate the Russian territory from Western Europe. But, the problem for the Kremlin is that now, unlike in the interwar period, there is China that acts as an independent variable in the eventual creation of an Intermarium grouping.

China's cooperation with Central and Eastern Europe countries (the so-called China+16) has been underpinned by both its recent accession to the European Bank for Reconstruction and Development and its push to build synergies between the Belt and Road scheme and the EU $393 billion investment plan.

Particularly, Beijing and Brussels are focusing on improving their infrastructure links through the establishment of a Sino-European connectivity platform.

Baltic region

Ultimately, China and the EU are working to set up corridors between the Trans-European Transport Network (TEN-T), Brussels' plan to upgrade Europe's transport system, and the Belt and Road. The Adriatic-Baltic-Black Sea Initiative should fit into this China-Europe infrastructure mechanism.

On a visit to Latvia on 19 February, Chinese National Development and Reform Commission vice chairman Ning Jizhe voiced his government's interest in boosting the container train traffic from China to the Baltic region and Northern Europe and investing in both the Rail Baltica project and the port of Latvian capital city Riga.

Rail Baltica is a high speed rail project, under the TEN-T initiative, that will link Finland, Estonia, Latvia, Lithuania and Poland, with an extension into Germany; Riga seaport is instead at the northern end of the proposed Baltic-Adriatic Corridor, yet another TENT-T artery.

Thus, China is betting big on the Baltic ports, as also proved by China Merchants Group's intention to expand the existing Klaipeda seaport, in Lithuania, and turns it into a new transport and logistics center within the Belt and Road scheme.

Chinese plans to reboot Klaipeda seaport should be viewed in combination with Beijing's interest in building up the Croatian port of Rijeka, the southernmost tip of the Adriatic-Baltic-Black Sea Initiative, and, more importantly, with the potential connection between the new iron Silk Road and the Baltic coast.

The iron Silk Road is a China-Europe land-sea express line connecting Ukraine's Black Sea port of Illichivsk with Western China via Georgia, Azerbaijan and Kazakhstan.

This Euro-Asian transport passageway has been operational since January and has a considerable strategic relevance, given that it circumvents the Russian territory.

Weakening Russia

Ukraine is currently in talks with Lithuania and Belarus for linking the iron Silk Road and the port of Klaipeda. If the three countries succeed in carrying out their project, Russia will definitely lose its position as a transit space for the Sino-European trade.

China's drive to integrate the Central and Eastern Europe countries into its Silk Road strategy has the potential to further weaken the grip of Russia on its western neighbourhood.

While there is not much Moscow can do to halt Beijing's engagement in the European post-Soviet space, its only hope is that historical mistrust among potential participants, combined with harsh competition among them for more Chinese funds and investments, may sink the Adriatic-Baltic-Black Sea Initiative, as well as any other prospective Intermarium-style alliance.

Emanuele Scimia is an independent journalist and foreign policy analyst. His articles have appeared in the South China Morning Post, the Jamestown Foundation's Eurasia Daily Monitor, Deutsche Welle, and The Jerusalem Post, among others.
It was possible to see this coming from a long way off.
For example:
The National Interest / Raffaello Pantucci and Alexandros Petersen, 'China's Inadvertent Empire', 24 Oct 2012:

[...] China also is bolstering cross-border traders who are the economic lifeblood of the old Silk Road. Sitting atop it all is the Shanghai Cooperation Organization (SCO), which offers an umbrella for China to demonstrate that its regional activities are undertaken with the acquiescence of neighboring powers.

The driver is economics, seen most clearly in China's heavy purchasing of large mineral and hydrocarbon sites across the region. In Kazakhstan, the China National Petroleum Corporation (CNPC) has gone into partnership with the local, state-owned enterprise (SOE) KazMunaiGaz to secure 4 percent of China's oil imports from Kazakhstan. Turkmenistan currently accounts for almost a third of China's imported natural gas—mostly coming through the speedily built China-Central Asia pipeline, which in 2011 brought some 15.5 billion cubic meters (BCM) of gas to China. CNPC aims to send 24.1 BCM this year and eventually get the flow up to 65 BCM. Further, CNPC secured the rights to develop an oil field in Amu Darya in northern Afghanistan, upriver to a project it already is exploiting in Turkmenistan. According to Kabul analysts, this field, a small one for a company as large as CNPC, is a kind of toe in the water for the Chinese SOE to prepare for future contracts in the hydrocarbon-rich area.

It is not only oil and gas that Chinese firms see in Central Asia. State-owned mining firms Jiangxi Copper and the China Metallurgical Group Corporation (MCC) partnered to invest near $4 billion to exploit the Mes Aynak copper mine southeast of Kabul. And while Chinese firms have been less visible on recent mining tenders in Afghanistan, they doubtless noted the U.S. Geological Survey's estimate of nearly a trillion dollars worth of minerals in the country. Furthermore, Chinese mining firms have won concessions to mine for gold in Kyrgyzstan and Tajikistan.

But while this natural wealth will help feed China's insatiable demand for resources, it won't necessarily help develop Xinjiang. That will require the development of infrastructure across Central Asia. Crippled by aging Soviet infrastructure, the region is a blank canvas for outside developers. China is not the only player around. South Korea has a notable presence in Uzbekistan, while Turkish and French firms dominate the Turkmenistan market. But it is notable to see Chinese firms developing roads leading in and out of Xinjiang. The road from Kashgar to Osh in Kyrgyzstan through the Irkeshtam Pass was built by the China Bridge and Road Company. Chinese workers in distinctive green military greatcoats with shiny buttons could be found earlier this year directing trucks of dirt to complete the road's final stretches. Other roads can be found in Tajikistan with crews of Chinese repairing parts from Dushanbe toward the Afghan border. Dual-language Russian-Chinese signs mark the workers' presence. More notable in Tajikistan is the only toll road in the country, going north from Dushanbe to Khujand, built by a Chinese firm and broken up by a shoddily designed Iranian tunnel at the Shahriston Pass. This soon will be replaced by a Chinese-built tunnel.

China also has sought to help develop the region's rail systems. A train line is being built from China through Kyrgyzstan to Uzbekistan. Other train networks are being developed to strengthen links with Kazakhstan, including a high-speed train to be exported there from China. Other infrastructure elements are being spearheaded or supported by Chinese firms, including gas metering in Uzbekistan, telecoms across the region and hydropower developments in Tajikistan.

Various forms of funding have emerged. Primary among them is the use of linked loans or lines of credit provided through China Export-Import Bank. Often granted with provisions guaranteeing that Chinese firms get the contracts, these loans are breeding a growing number of Chinese train carriages in the region as well as Chinese road crews. In addition, Chinese firms often are the winning bidders in projects tendered by the Asian Development Bank (ADB). Regional ADB officials openly praise the Chinese companies and their work. The ADB's Central Asia Regional Economic Cooperation program dovetails with China's road-building aim of connecting the underdeveloped region with its wealthier neighbors. But China wants this infrastructure to be oriented in its direction rather than toward Afghanistan, as the ADB would prefer.

The fruits of this road and rail construction are seen in the markets of Kara-Suu in Kyrgyzstan, Barakholka in Kazakhstan or as far as Türkmenabat's bazaars in Turkmenistan, just across the border from Uzbekistan. Sprawling fields harbor truck trailers with doors cut in them so merchants can peddle goods to local buyers. Traders in Uzbekistan report using Chinese roads and rail links to get goods from Guangzhou and Urumqi to their markets, while in Dushanbe the aptly named Shanghai Market offers a shrunken version of this model focused mostly on home construction. This trade includes such goods as air conditioners, televisions and knickknacks of the kind commonly associated with China. Xinjiang traders and truckers are largely responsible for this back and forth, which is helping expand China's market presence in Central Asia, opening up Xinjiang's markets and providing employment in the region.

Taken as a composite, this may appear to be a coherent strategy, but there is little evidence that it was developed consciously as a grand plan in Beijing. Beyond the Xinjiang development program, the other main area of Chinese concentration has been the SCO, a somewhat half-baked organization initially formed to resolve regional border disputes. For Beijing, the ideal would be for the organization to become a vehicle through which it can direct China's economic investments in the region. Beijing policy makers have advanced notions of creating an SCO development bank and an SCO free-trade zone. At the latest summit in Beijing, China pledged $10 billion in regional support through the organization. But this eagerness is not shared by other SCO members—in particular Russia, which sees China's rise in Central Asia as a direct threat to its interests. [...]
How might Russia try to frustrate these developments? The Russians know that the resources under Siberia are the key to realising their aspiration of being a great power in Asia, but it is the case that China is also the main foreign investor in Siberia now.
China has been testing the willingness of people to defend boundaries in all regions that it is adjacent to, namely, those of the United States, the Indian Ocean, the South China Sea, Central Asia, the Northern Korean peninsula, and the Northern Sea route in the Arctic Zone. Yet the only areas where China has managed to make a long-lasting strategic breakthrough are those areas in which it is detrimental to Russia. Russia has been the single biggest loser in this equation.
How should this be appraised in the broadest sense? The lesson is simple. The development of productive forces, the economic sphere, is what ultimately drives history. Things which appear to be accidents of history, are revealed as non-accidents once a long enough time scale is considered. On a long enough time scale, the course of history will tend to run parallel with the course of economic development.
Given that China became 'a workshop of the world', which is to say, a key element of the supply chain for every manufacturing power in East Asia, Western Europe, and the Americas, it was almost a certainty that this would create a scenario where there could potentially be strategic gains for China to pursue. Whichever boundary in the region was controlled by the weakest economic player, would become the 'path of least resistance' for Chinese economic expansion.
We've heard about the so-called 'strength' of Russia's 'Eurasianism', which is espoused by Vladimir Putin and Kremlin advisers such as Aleksandr Dugin. The idea that Russia's 'Eurasianism'—a 'Eurasianism' which has nothing to do with Asia and everything to do with providing rhetorical cover for Gazprombank's interests and the retrograde rent-seeking interests of (((Russian oligarchs))), ex-Stalinist gangsters, landlords, and clergy—would somehow be sufficient to improve Russia's fortunes. We've also heard that the social reproduction of this supposed 'strength' would be presided over by the furrowed brows of Russian Orthodox priests and their thunderous moral injunctions.
And in the eyes of some, it seemed almost to be true. But was that the end of the story? No. Strong words must be backed by productive force if they are to be effective, and ultimately, a higher form of production will tend to triumph over a lower form.
It is for that reason which Russia now finds itself being increasingly denied the preponderance over the post-Soviet space that it so craved. The development of productive forces in East Asia is overcoming the force of Vladimir Putin's fanciful speeches about 'Eurasianism', and it will also overcome all Abrahamic clerical-landlordist tendencies.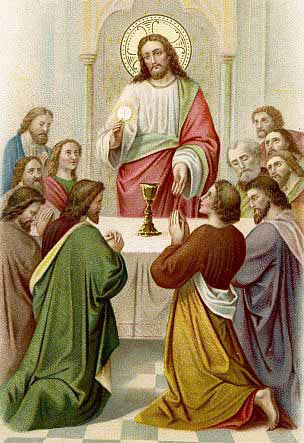 Jesus said, "I give to you this cracker, so that future generations will remember that I looked
Hu
-white to you."
The rollercoaster won't stop
No matter how much you might want to get off of this rollercoaster, by some twist of fate it just never seems to end. Here's the latest development that Christians are bringing from (((Jesus of Nazareth's))) mouth to your ears.
Jim Wallis, the founder of the Christian magazine Sojourners, thinks that Christianity has not done enough yet to destroy Europeans physically and psychologically, and so he has some advice which is sure to make you want to kill yourself:
The Oregonian, 'White Christians need to repent for systemic racism, author says', 17 Feb 2016:

Wallis is president and founder of the Christian magazine Sojourners and has served President Barack Obama as a spiritual advisor. He has authored 12 books as well as columns for The New York Times and The Washington Post.

His newest book, "America's Original Sin: Racism, White Privilege, and the Bridge to a New America," is an indictment of white Christian apathy and inaction towards systemic racism.

"The political and economic problems of race are ultimately rooted in a theological problem," he writes.

Modern white Christians might not own slaves or even all walk to the other side of the street to avoid passing a young black man, but they do benefit from white privilege, he said, whether they're aware of it or not.

"To benefit from oppression is to be responsible for changing it," he writes.

Wallis will be in Portland early next week as part of his book tour, which he's turned into a series of town halls by inviting faith leaders in each city to join him for a public conversation about racism. Wallis and local pastor Leroy Barber will speak at Powell's City of Books at 7:30 p.m. Feb. 22.

Ahead of his visit, we talked to Wallis about a few major issues raised in the book. His responses have been edited for clarity and brevity.

Q: You argue that racism – not just personal feelings of hate, but allowance of systematic injustice – results from problematic theology. What theological misconception do you identify at the core of modern white churches that are apathetic or inactive with regards to race?

A: In Galatians, 3:28, it says there is no Jew or gentile, slave or free, male or female – we're all one in Christ Jesus. If churches are just silos of people like each other, we're really not doing what it we're supposed to do. Martin Luther King Jr. called people of God the "beloved community." We're supposed to be the ones who are demonstrating a diverse "beloved community." Our theology is supposed to trump our sociology.

If you don't want to do that, you'd better go somewhere else. This community is all about braking down those barriers. If churches are just silos of people like each other, we're really not doing what it was supposed to do.

[...]

Q: You call on white Christians to "die to whiteness," saying that "whiteness" is an idol that separates white Christians from God. What does "dying to whiteness" mean?

A: Whiteness is a myth. Race was created as a social construct to justify oppression. How do we get our souls back? It's an idolatry, really. Idols separate us from God.

Dying to whiteness means to be aware of white privilege. For example, I tell a story in the book about being a little league coach. Parents of my black players had to have "the talk" with their kids, and my white parents were clueless. It's unacceptable that my kids' classmates and teammates had to be told they couldn't trust their law enforcement officers. That's a problem for me and white parents, not just black parents.

[...]
Yes, you read that correctly, it says 'dying to whiteness'. Really. This is a thing now.
'Dying to whiteness' is when white people decide not to recognise the existence of their own ethnic group, and as such become ontologically incapable of enunciating ideas about the defence of that ethnic group.
You can't defend a thing that you don't recognise as existing.
If this isn't 'white genocide' then I don't know what is. Given the present situation, how anyone anywhere could even be considering calling for more Europeans to join these institutions is something that is simply baffling to consider.
The rollercoaster continues rolling for its own sake
A lot of pro-Christians who like to fancy themselves as ethno-nationalists, tend to respond to this sort of article by trying desperately to trace out the history of a supposedly militant Christianity that once-upon-a-time defended the integrity of European ethnic groups. They seem to believe these legends are a suitable rebuttal to the reality which is playing out right in front of them today.
But history will not let them retreat into legends from the classical age. All of this must be understood as a process. Understanding the dialectic of structure and history will enable people to understand how the position of Christian institutions only seemed to move, but in fact they maintained an 'immobile motion' which kept them firmly in their place.
What do I mean by this?
The first priority of any expansionist ideological institution that operates on a subscription basis, is to fund itself and expand the number of people who are subscribing to its memes where possible. The second priority of such an institution is to manoeuvre itself in the market, so that it can comfortably keep ahead of global demographic trends.
The rollercoaster doesn't care about you
In the past era, Christianity appeared to care about the fate of European societies and the cohesiveness of European population groups, because Europeans were the only societies that were furnishing soldiers which were willing to fight to perpetuate the existence of the church institutions, or to give such institutions access to more territories to recruit followers from, or to take populations away from doctrinal rivals, and so on.
As a testament to the success of that strategy, the main church institutions were able to survive into the modern era, and Christianity grew as a religion by following Europeans wherever they went on the planet.
In the present era, Christianity no longer has to care about the fate of European societies or the cohesiveness of European population groups, because the Christian institutions don't actually need to parasitically extract wealth from European societies in order to exist anymore. They now have the prospect of taking advantage of the single fastest-growing demographic in the entire world, Africa. Africans are more willing to accept the Christian memes than anyone else is, and as such and an almost guaranteed revenue source for Christian institutions.
The fact that Christianity has within these last 100 years freed itself from the shackles of having to care about Europeans at all in any sense, is not a distortion of Christianity, but rather, the logical end result that it had always striven for. If the past era could be understood as a 'Northern and Central European compromise' which occurred after the collapse of the Byzantine Empire and the loss of the food-basket territories of Egypt and Syria, the present era could be recognised as the fulfilment of the success of that compromise, since Christianity can now 'go global' once again and break that compromise, and it is doing so with gusto.
The accumulation of capital from land ownership, financial holdings, relationships with prosperous Northern and Central European states, and so on, is now being reinvested by Christian institutions into a full drive toward carrying out the actions necessary to position themselves to take advantage of the growing populations in Africa and other areas in the periphery.
Their number one priority did not change. It only seemed to change in the eyes of some people, and the only people who are perceiving a 'change', are those Europeans who in some kind of fatal conceit started to think that Christianity was somehow about them.
In fact, back then, Christianity was about the survival of Christianity and maintaining or expanding the wealth of its institutions. Now in the present day, Christianity is about the survival of Christianity and maintaining or expanding the wealth of its institutions.
See? No change.
Newsflash, Europeans: Christianity is not about you. It was never about you. Christianity is about perpetuating its own existence. It doesn't care about you, and it never did. It is a religion that (((originated))) in the Middle East and Africa, and it is there to which it will demographically return. That Christian institutions are now pushing anti-racialist memes more fervently than they ever have before, is something which is simply inherent in the logic of events.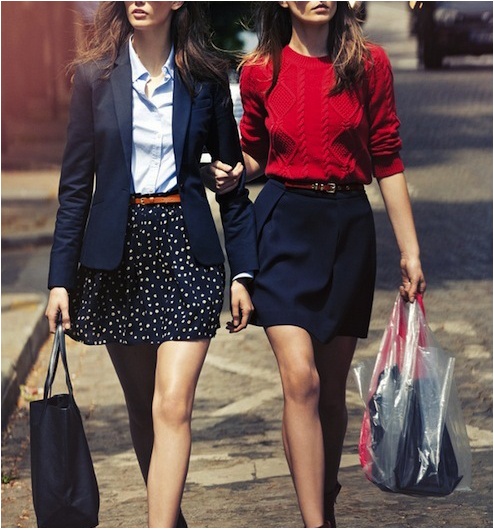 It ought to be like this, but unfortunately liberals refused to let it be.
The word no longer has a meaning
One of the most remarkable aspects of the migration wave that is presently sweeping over Europe, is how organised liberal-feminism has basically acted as an extension of the government, advocating precisely what the wealthiest male stakeholders in the liberal-capitalist state would like them to advocate. The demography of the migrant flow is 70% male between ages 18 and 35, and the percentage of males rises to 90% when the age range of 16 to 17 years old alone is considered.
With liberal-feminist theorists and commentators in Europe now devoting themselves almost exclusively to the defence of Arab and African men, some people are beginning to ask how it could have ever been possible for things to have reached this point.
If we start with the consideration that incidents of violent crime, homicide, and sexual assault are statistically being committed overwhelmingly by men, and if we consider that feminism has been highlighting and talking about these statistics for as long as it has existed as a movement, why has this been completely forgotten now? Why is it that talking about the violent and anti-social tendencies of men has now been condemned as 'prejudice', where it was never condemned as such before?
It stands to reason that if men in general are a hazardous demographic, that the last thing any reasonable feminist would want to do is to set about inviting more men into a region that they are living in. What makes it even more of an absurd trend, is that the particular men who are being invited into Europe subscribe to social views which are magnitudes worse than the views held by European men. If young European men are a problem demographic, and they indeed are, then wait until you see young Arab and African men!
Some have advanced the absolutely bewildering argument that since there are already trouble-causing men in Europe, there should be no problem inviting millions more men into the continent. This makes no sense. Why would anyone want to increase the amount of a problem that already exists?
There seems to be no rationale until you realise that big business, specifically manufacturing, always wants more migration of 'strong' workers. And manufacturing essentially controls the German state, which forms the centre of this trend. European feminism has found itself acting as the cheerleaders for the most retrograde liberal economic policy preferences of German manufacturers and their Jewish-German financiers.
Given that feminism is a movement that originated not as a liberal movement, but rather, as a socialistic movement—which is to say, a movement which correctly perceived the liberal state as being a male-dominated capitalist assault vehicle against women and as such was opposed to the liberal state—it is quite a distance that has been travelled since the mid-1970s to get to the destructive pro-liberal capitalist position it is in now. There are important lessons to be learned on why this deformation happened and how to prevent such a deformation from happening again in the future.
While I am adamant about the right and oughtness of fighting when one's own borders and EGI are being infringed upon, I am not a hawk. Geopolitical warfare has never been something that appealed to me, let alone with any sort of passion.
I'm very averse to the idea of going beyond my national boundaries to fight, particularly when my own nation is totally screwed-up, needs tending and where innovative thinking might solve problems as opposed to trying to solve them by resorting to warring abroad.
The problem is that there are valid arguments that there are vital requirements along the Silk Road, in the Middle East and in Africa - resource and population management that is indispensably necessary even to the most innovative and independent peoples. In these concerns, I'm going to invite the reader to consider with me the possibility of re-drawing ethno-nationalist and regional lines on this map.

As you can guess, conversations with Kumiko have got me taking these matters under consideration, and I hope that she will soon put up an article discussing issues that the neo-cons have failed to make in clear and persuasive terms.
Tangential to neo-con issues is an interesting philosophical question for another day: how, in detailed form, to set up a rule structure which will sort out and punish the genetic legacy of criminals; and facilitate the rebirth of those genetic components that have suffered unjustly at the hands of criminals in previous generations. In this case, I am thinking more in terms of those who have historical grievances with Russians - while it is true that I don't feel this grievance as do some others that I've known, it is nevertheless only practical to set the question aside for the time being - though it is a question that can apply to any people who have benefited or suffered from historical atrocities.
Europeans, now, are asked even more fundamental questions than relative guilt and merit, but are asked to address the matter of our identity, period - that we are a people (different from Jews and others), to establish who we are, what the nature of our common moral order is, to understand that the obfuscation of that would-be peoplehood is a part of a war against us - and that there is, indeed, a war against us; finally, we are asked what is the nature of that war and what it consists over?
When considering these matters from a White Nationalist perspective, Russian people are not conceived as inherent enemies, nor, even, is the humongous expanse of their nation high on the list, if on the list at all, of things intolerable to allow to remain. I can imagine living with it - it's always been that way in my lifetime; its reach contracted after the fall of The U.S.S.R., but still remains bigger than Pluto.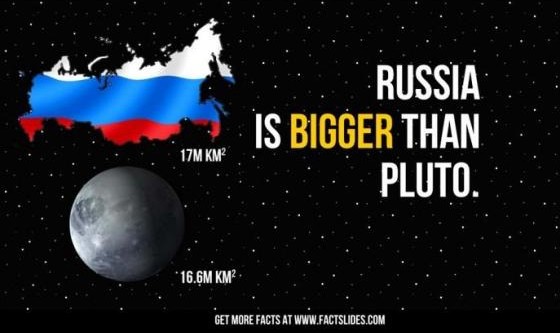 Nevertheless, we ought to reconsider this from an Asian perspective, and from a perspective of acute European interests.
I didn't expect to have occasion at this point to consider aloud the possibility of attempting to align formal industrial military objectives with ours as White Nationalists. Oil, resources, even absurd and brutal regimes in the Middle East and Africa inflicting harm upon their own do not stir any passion in me to fight. The function of Asian countries and Western countries do, however, have requirements and rationale to get these nations under compliance. And in hopes of facilitating the human resource of Kumiko's military perspective, I am going to imagine empathic military geo-political objectives, so that we might envisage a grand chess board result in our victory.
From that standpoint I attend to the fact that as nationalists and as White people in particular, fighting for the survival and sovereignty of our nations, that militarization and the geopolitics of resource and population management will ultimately be necessary.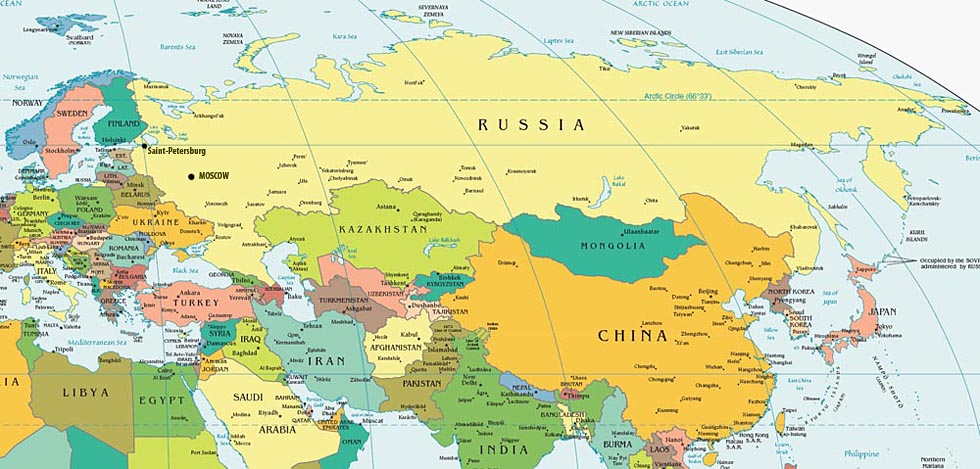 Asia and the West have things that we need from one another, including cooperation against antagonisms from the Middle East and Africa.
Not only do we need resources from these places but we need mutual help in border control and repatriation projects.
What about Russia? It is so big. Why not just work with them and allow its vast space to become a place for White people to grow into?
While it is true that another traditional passion for some war mongers is hating Russians and maybe I should hate them, I don't hate them. Nor do I care if people want to move there; furthermore, I completely understand not wanting to fight them. I don't want to fight Russians; the war in Ukraine has been instigated by Judaized and neo-liberal means and motives and it disgusts me.
Even so, WN tendencies to look upon Russia as the great White hope ignore the propositional, neo-liberal, mercantile and Judaized aspects of Russia - as if its political class has no corruptions analogous to The US that will wreak havoc with such projects to connect with Russia as a partner in White Nationalism.
On the other hand, while I favor Ukrainian and Belarusian sovereignty, as I favor all ethnonational sovereignty, I am opposed to a hot war approach with Russia to increase their sovereignty.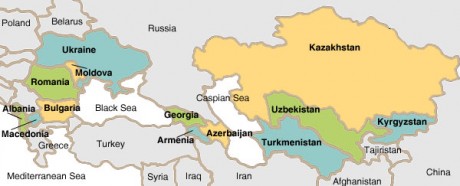 But neither am I in favor of a hot war approach to defending Russia's humongous eastern stretch and southern conflicts.
Rather than abandon to foreign invaders the natural ethnonationalist homelands of our European evolution and engage in White flight to move into lands that apparently represent imperialist aggrandizement - beyond ethnonational mandate - on the part of Russia, to reiterate, neither am I particularly interested in fighting to protect Russia's imperial overreach.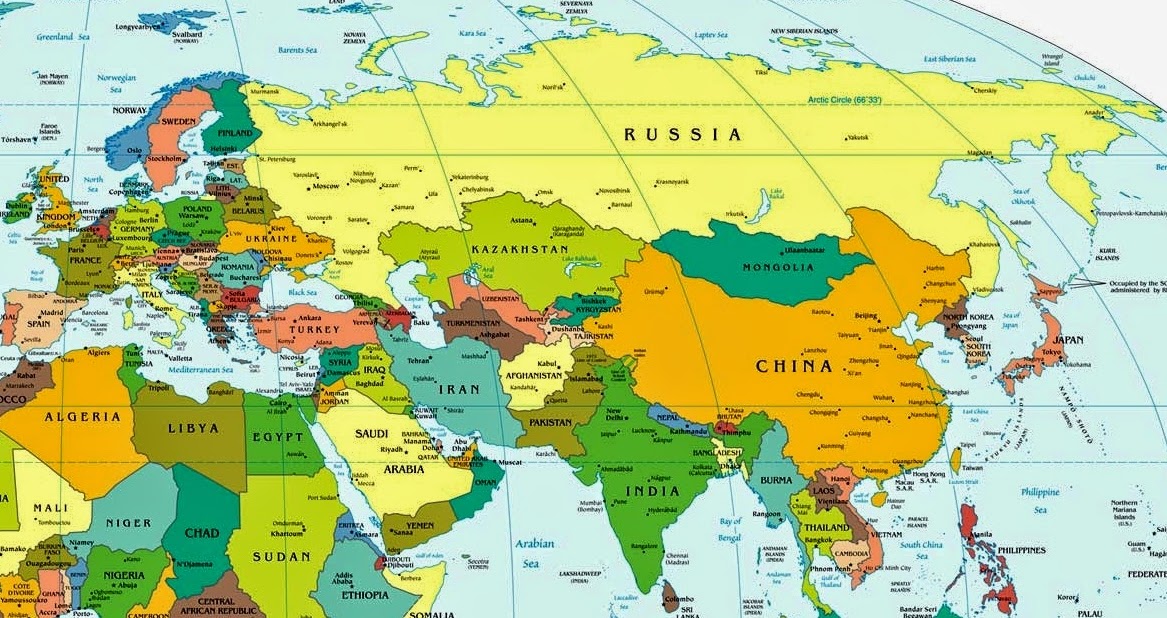 In a word, defending what is apparently an imperial over-reach is Russia's problem and an issue that can be turned to our advantage as Europeans in order to gain cooperation with our EGI, its borders and vital resources.
We need Chinese, Japanese and other Asian cooperation more than we need Russia's imperialist headaches; and China and Japan are not about to start loving Russia more than their own interests which are impacted by Russia's Eastern and Southern interference.
We need cooperation with Asia to compel compliance with regard to resource, EGI and border management. And we might compel Russia's compliance as well with those needs by means of the West's regional alliance with Asia.
Thus, while we might not engage a war of maneuver in either Russia's west nor east, we might well consider lending approval to Asian positioning in Russia's east and south.
That is, allowing the "stick" (as opposed to "carrot") of some of these lands as potentially sovereign Asian places: with enclaves Russian and enclaves Asian, the farther east you go, the more the general area would be Asian with fewer Russian enclaves and vis a versa - the farther West, the fewer Asian enclaves until you reach a point where it would be a Russian only ethnostate. And the carrot to Russia would be less contentious relations with its neighbors and more secure borders itself as it cooperates. That is not necessarily a bad deal.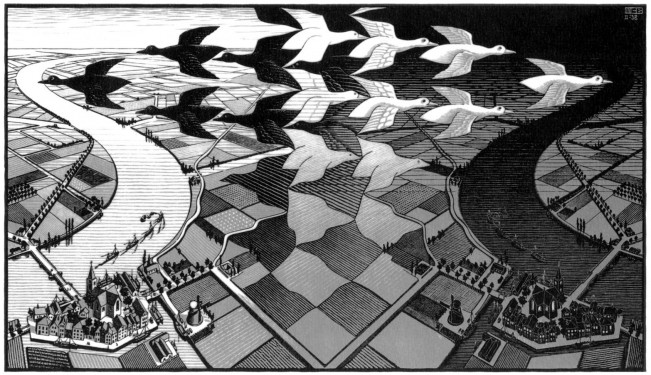 Toward an Asian-Atlantic regional cooperation.
1. The genetic-make-up and territorial boundaries of the European ethno-states shall be restored, maintained and protected.
2. To achieve this end we propose alignment with the Asian ethno-states and region.
3. Something like the E.U. and North Atlantic would be necessary to achieve that alliance and its success.
However, it will also involve some quid pro quo.
4. First, we see it as being in both of our interests to secure our peoples against impositions of Middle-Eastern and African populations; against imposition of the Abrahamic religions; and against interference of these peoples and religions in our vital resources.
5. Toward that end, it is in the interest of both Asians and Europeans to remove these populations to the greatest extent possible from our geo-political territories; and, again, to remove significant imposition/interference upon our mutual vital resource interests.
6. Sacrosanct European territories in the Americas, Australia and New Zealand will likely need to become smaller at any rate in order to be maintained and defended. But with the increased manageability of defense will come an opportunity to offer cooperation to Asians to have some sacrosanct territories of their own in these places. We will respect and cooperate with one another toward the defense of our territories in diaspora, seeing African and Middle-Eastern (saliently Jewish and Muslim) populations as those who must be guarded against and compelled to as great a distance from our people as possible, removed from civic nationalization and its proximity.
7. Russia/ns will be seen as having an analogous situation to White Americans. In order to have a safer, more manageable ethno-state and something to offer in exchange with the Euro-Asian regional alliance, they will be required to contract in size considerably, particularly from its expanse eastward into Asia and its geo-political interference there and to its south, unilaterally along the Silk Road. Russia's ethno-state will be more secure as it will be forced into a more cooperative and less antagonistic relation with the rest of the geo-polity.
The key deal is this: we will compel Russia to relinquish parts of its territory (leaving it no good choice but to comply). In exchange we will require Asian assistance in cleansing and defending our territories from imposition by non-natives - particularly Africans, Middle Easterners, Muslims and Jews. And we will require compliance in securing our vital resources and transportation routes.
The advantages to European peoples and Asians in this alliance is clear.
But what regional and national lines might you imagine and what advantages to Russia and others do you see for compliance? Discuss.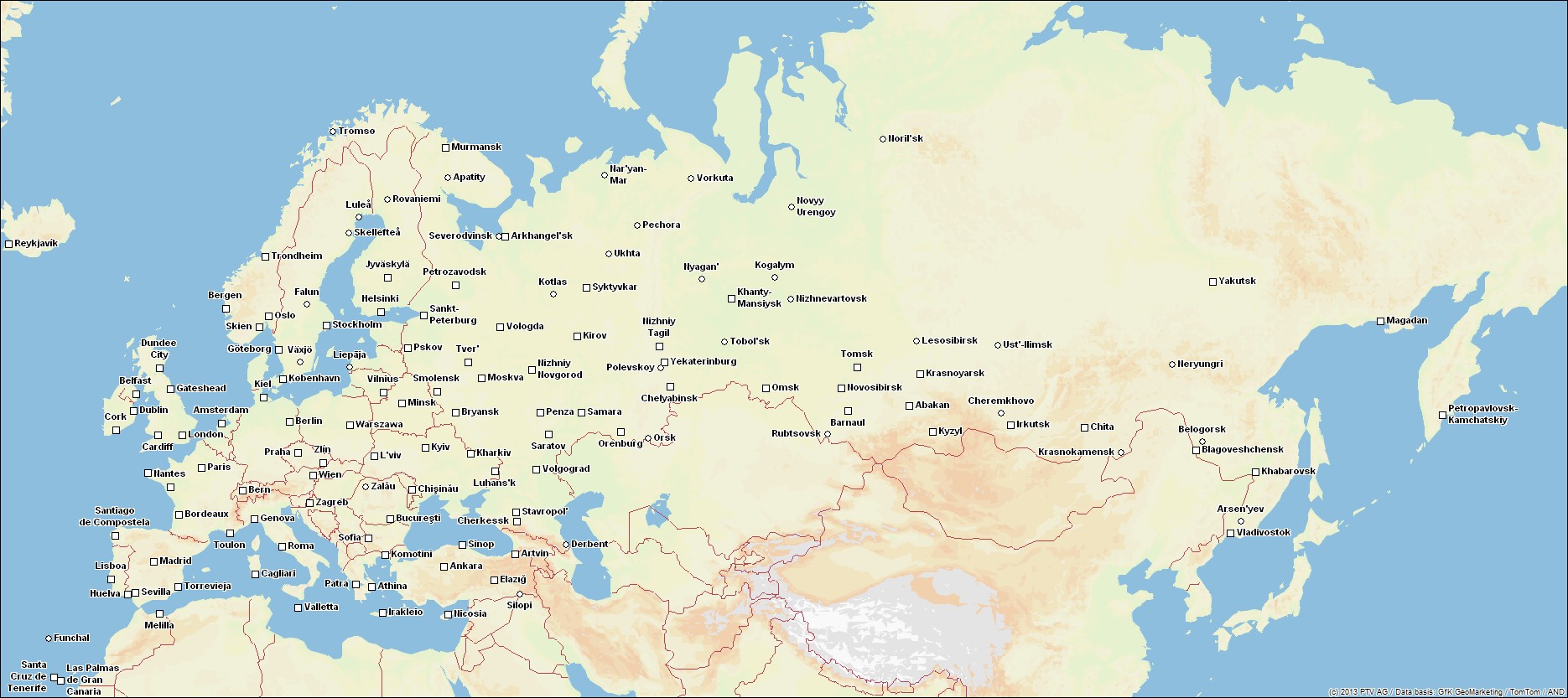 As there are no Russian cities larger than 600,000 east of lake Baikal (near the city of Irkutsk, centrally to the north of Mongolia), and only four larger than 300,000, one way of arranging the pockets, enclaves, ethno-state outposts as it were, would be to have a symmetrical "M.C. Escher-like" arrangement (as in the image called "Day and Night" above), i.e., an entering of these enclaves into the others general regional sphere - enclaves which would, nevertheless, represent sovereign states.
Note: I can see how this could create incentive for Eastern European nations to cooperate - from a position of strength and in cooperation with White diaspora (note the interview of Tomasz Szczepański under the fold).
The plan would emphasize deportation and re-doing citizenship in favor of native lines, viz., on the basis of ethnostates. That is unlike the Moscow - Berlin - Paris axis, which apparently seeks to reconstruct the same old right-wing, propositional/objectivist oil interests.
The Eastern European nations may agree to cooperation despite history of disputes (sometimes serious), and facilitate this ethno-nationalist and regional cooperation if their borders and native populations are guaranteed. If they are a part of a plan that guarantees that and necessary resources from the Silk Road - accomplished by increased cooperation with Asia and a Russia dealing from a cooperative position; then perhaps ethnonational and regional alliance with Asia can work. I.e, Russia has to offer more than trade in natural resources garnered through its vast expanse and fist waving at anybody who doesn't see their interests being secured inasmuch.
The area that is to be reserved as sacrosanct to the Russian ethnostate would be contracted from imperial dimensions and more in line with ethno-national proportions.
It is a contraction in concession to cooperation with other ethno-European nations that WN America will likely need to undergo as well.
This will make Russia more defensible and more worth cooperating with for the rest of Europe and Asia - as they will be required to join this Euro-Asian regional cooperation against middle eastern interference - whether Arab, Islamic or Jewish, they will be beholden to our terms and we will have the necessary resources of the Silk Road.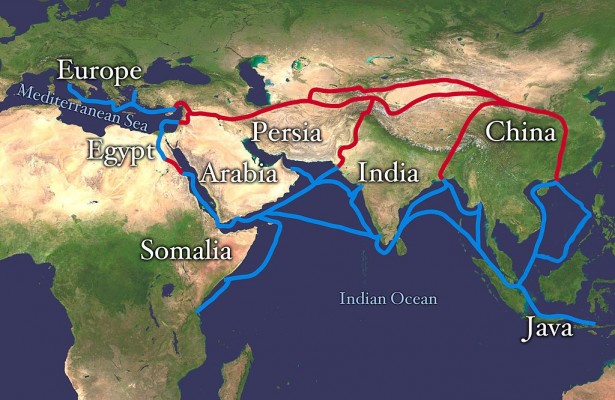 The other side of the deal for compliance and cooperation to garner vital resources, is that our vital EGI will be cooperated with in protection as well - including not only in border defense, repatriation and de-nationalization of the majority of non-natives from European and Asian countries, but most strictly the border defense, de-nationalization and removal of non-natives from European nations; while allowing for some accountable quota of Asians and Europeans in one another's nations and regions.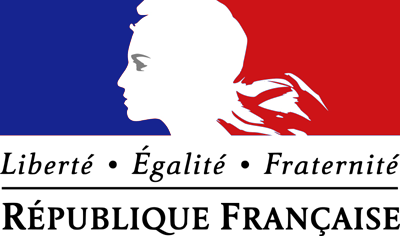 Events in France affect Germany.
There's only so long that an idiot can keep-on-keeping-on, until all sections of the more rational elements of the establishment begin to question that idiot's ability to remain politically viable.
We've all heard already about how the defence and security sector has found Germany to be a land of absurdity for quite a while now. But that alone is not enough to see someone removed from office. The preponderant political power in a liberal state is the haute-bourgoisie. Economic power precedes political power. This means that understanding the background financial and economic signals and the way that these signals interact with the overt political landscape, enables us to see an event developing from far off, and allows us to adjust our own tactics accordingly.
The Paris attacks have been a nightmare for Merkel because it has awakened criticism not only from German people in the street, but also among opportunistic members of her own party who are seeing now that she is at the weakest she ever has been, and that now is a chance for them to mount a political challenge. But the success of that challenge, when it comes, depends on the acquiescence or at least the sign of a resigned inevitability from financial players who are the stakeholders in the 'success' or 'failure' of Germany.
The time when it would be politically expedient to remove Merkel, would be in December at the CDU conference, where someone would be able to demand that she should hand in her resignation, and twist her arm until she does. Who would be most likely to replace her in such a case? Most likely Wolfgang Schaeuble.
So our big question is: How likely is it that Angela Merkel will be forced to resign in December and be replaced by Wolfgang Schaeuble?
One way to find this out, would be to look at the macroeconomic stances of Merkel and Schaeuble, compare them, then watch and see how the ECB and the large players are behaving, to see if they are making any moves that would suggest that they don't expect Merkel to still be there by the end of December.
It's known that Schaeuble is more of a tight-fisted politician than Merkel when it comes to certain aspects of economic policy—Schaeuble hates expansionary policies much more than Merkel does. And for those of you who thought that it wasn't possible to hate expansionary policies more than Merkel, I have to tell you, it's possible, Schaeuble does precisely that. On that issue, he is pretty depressing.
Therefore, it stands to reason, that if you see Mario Draghi at the ECB suddenly deciding to rush through a lot of actions to carry out more expansionary economic policy (something which he certainly ought to do) within a time frame before the end of December, and that if you see big global economic stakeholders 'forecasting' interest rates that are even more subterranean than at present, along with 'forecasting' more quantitative easing, one of the factors motivating that choice could be that they are positioning themselves for a future in which Merkel is forced to resign. Why? Because it's easier to carry out those actions before Schaeuble gets in. That way, when Schaeuble gets in, he would have to accept that it is already happening.
So, let's see what people are saying as of this Friday evening:
Bloomberg Business, 'Draghi Says ECB Will Do What It Must to Spur Price Gains', 20 Nov 2015, 1349 UTC (emphasis added):

European Central Bank President Mario Draghi set the scene for further stimulus in two weeks' time, saying the institution will do what's necessary to reach its inflation goal rapidly. The euro fell.

"If we decide that the current trajectory of our policy is not sufficient to achieve that objective, we will do what we must to raise inflation as quickly as possible," Draghi said in a speech in Frankfurt on Friday. "In making our assessment of the risks to price stability, we will not ignore the fact that inflation has already been low for some time."

Draghi's comments underline the ECB's concern that the inflation rate in the 19-nation euro area, currently 0.1 percent, will slip further from its target of just under 2 percent amid a high degree of economic slack and slumping oil prices. Policy makers are weighing the need for an expansion to the 1.1 trillion-euro ($1.2 trillion) quantitative-easing program that started in March, or measures such as taking the deposit rate further below zero.

The yield on German 2-year bonds slid to a record low of minus 0.389 percent and the euro dropped. The single currency was down 0.4 percent at $1.0689 at 2:47 p.m. Frankfurt time.

Power Tool

"A further stimulus announcement in December is a virtual certainty," said Marco Valli, chief euro-area economist at UniCredit SpA in Milan. "'We will do what we must' leaves little room for interpretation: if they fail to reach target, they do more."

The ECB's Governing Council will meet in Frankfurt on Dec. 3 for its next monetary-policy meeting. While Draghi and Executive Board member Peter Praet, the institution's chief economist, have indicated more easing is in the cards, some governors have expressed unease.

Estonia's Ardo Hansson, Slovenia's Bostjan Jazbec and Germany's Jens Weidmann have signaled since the last meeting that they see no need to ease policy further just now.

"I see no reason to talk down the economic outlook and paint a gloomy picture," Weidmann said in a speech at the same event as Draghi. "Crucially, the decline in oil prices is more of an economic stimulus for the euro area than a harbinger of deflation."

Praet said in an interview this week that taking no action in circumstances of such low inflation risks the ECB's credibility, and has argued that the fall in oil prices is increasingly a sign of weakening demand.

QE Adjustment

"If we conclude that the balance of risks to our medium-term price stability objective is skewed to the downside, we will act by using all the instruments available within our mandate," Draghi said. "In particular, we consider the asset-purchase program to be a powerful and flexible instrument, as it can be adjusted in terms of size, composition or duration to achieve a more expansionary policy stance."

He added that the interest rate on the deposit facility "can empower the transmission" of asset purchases, "not least by increasing the velocity of circulation of bank reserves."

Draghi said core inflation, which excludes energy and food, is also a signal of too-weak price pressures. The rate was 1.1 percent in October. While that's the highest reading in more than two years, it's still barely half the goal for the headline rate.

Core Concern

"Low core inflation is not something we can be relaxed about, as it has in the past been a good forecaster for where inflation will stabilize in the medium-term," he said. "While core industrial goods will receive support from the depreciation of the euro, an increase in core services inflation –- today close to an all-time minimum –- will depend on rising nominal wage growth. For that to pick up, the economy needs to move back to full capacity as quickly as possible."

The ECB is currently buying 60 billion euros a month of bonds and intends to do so through at least September 2016. The deposit rate is at a record-low minus 0.2 percent.

There is "little room for doubt that the central bank is not only about to step up its monetary stimulus, but plans to do so decisively," said Nick Kounis, head of macro research at ABN Amro Bank NV in Amsterdam. "We expect the ECB to step up the pace of QE by 20 billion euros per month, signal that purchases will go on beyond September, and expand the eligible universe of assets to include regional bonds. We also expect a 10 basis-point reduction in the ECB's deposit rate and guidance that it would be cut further if necessary."
And:
Bloomberg Business, 'Euro Resumes Drop as Draghi Leaves Little Doubt of More Stimulus', 20 Nov 2015, 1708 UTC (emphasis added):

The euro fell for the first time in three days after European Central Bank President Mario Draghi said policy makers will do what they must to raise inflation "as quickly as possible."

The shared currency weakened to almost a seven-month low against the dollar and dropped versus all of its 16 major peers. Draghi said in Frankfurt that downside risks to price growth have increased in recent months. The euro also fell after German producer prices declined more in October than forecast.

"It was clearly meant to stress that the ECB remains active and we've seen market responses accordingly—the euro has dropped back," said Shaun Osborne, chief foreign-exchange strategist at Bank of Nova Scotia in Toronto. "The market is taking on board the message from Draghi that we should be prepared for potentially quite aggressive actions in December."

The euro declined 0.7 percent to $1.0655 at 12:07 p.m. New York time, after gaining 0.9 percent in the previous two days. It touched $1.0617 on Nov. 18, the lowest since April 15. The shared currency fell 0.8 percent to 130.86 yen.

Draghi said last month that ECB policy makers would review the degree of monetary stimulus at their December meeting. Since then, the euro has weakened almost 6 percent versus the dollar as traders increased bets that officials may extend the bond-buying program or further cut the deposit rate.

German producer prices fell an annual 2.3 percent in October, after a 2.1 percent decline the previous month, the nation's federal statistics office said Friday. Economists surveyed by Bloomberg forecast a 2 percent drop.

"We should be in little doubt that the ECB are again attempting to adjust the monetary policy dial, likely via extending and increasing QE, while another cut in the deposit rate is also on the cards," said Jeremy Stretch, head of foreign-exchange strategy at Canadian Imperial Bank of Commerce in London. "While far from an explicit aim, easing monetary conditions via a cheaper euro is also a positive by-product of such policies."

The euro pared its decline as ECB official and Bundesbank President Jens Weidmann said he didn't see any reason to "paint a gloomy picture" of the region's economy. He warned that the longer ultra-loose monetary policy was in place, the less effective it can become.
And:
Bloomberg Business, '14 Predictions for 2016 from the Brightest Minds in Finance', 20 Nov 2015, 0501 UTC (emphasis added):


[...]

Rebecca Patterson, chief investment officer of Bessemer Trust, which oversees more than $100 billion in assets

The biggest risk for Europe in the year? "It's the refugee crisis," says Patterson. "I think it's the biggest challenge to the European Union yet. The horrible terrorist attacks in Paris increased the risk that the refugee crisis could result in a political and/or policy shift, or simply lead consumers to change their spending patterns. Either could weigh on sentiment around European growth and corporate profits." Patterson is on alert for any such changes but remains overweight European equities and positioned for a weaker Euro, she says. "The Paris attacks sadly shone a light on the European refugee crisis; I assume more investors globally now are thinking more about what millions of immigrants can mean for an economy and respective markets. However, I am still not sure that investors globally have adequately thought through what market spillovers the European refugee crisis could trigger over the coming year."

[...]

Erik Nielsen, chief economist at UniCredit

"Expect further divergence between the Fed and the ECB, with the former hiking rates a couple of times next year and the latter expanding its balance sheet more than it has presently announced."

[...]
Of course, the situation in Germany is not the only reason why the ECB would take the actions that it is going to take, it was likely something that was always going to happen. But the time frame within which it is occurring and the reaction of market participants to that risk event, seems to indicate that a lot of people are paying attention to this. Look at the 3 week and 1 month Euro-dollar volatility term structure, and you can see that they are reacting to European risks and not just to the upcoming 16 December Federal Reserve meeting in the USA: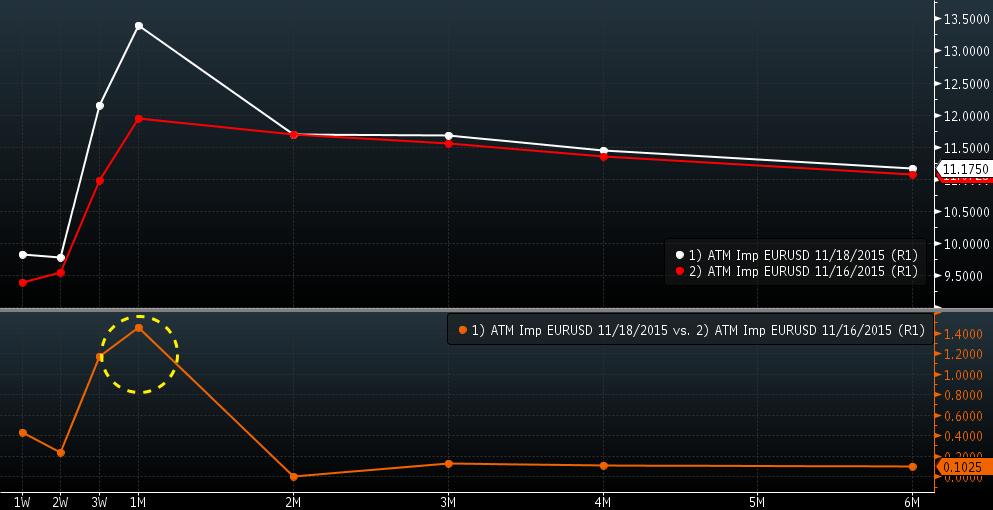 Also, given that there are numerous arguments for why Mario Draghi did not have to take the earlier-described actions in the short term (one of those being the oil prices argument), and given that he is determined to do it anyway, it would indicate that it is an attempt to get out in front of Schaeuble so as to pre-emptively make it more difficult for Schaeuble to get his way on monetary policy, and it would therefore mean that it is possible to be confident that Merkel is going to be gone by the end of December.
What does this mean for ethno-nationalists? Well, it means that it would probably be prudent to begin altering our rhetoric and policy suggestions with an eye toward a near-term future in which Merkel is not there. This will require some adjustments which would be best made sooner rather than later. We should be particularly vigilant against the idea that the removal of Merkel is a magical solution to all problems. Schaeuble's disposition is one that presents a slightly altered set of problems to the European Union, and we would need to explore what those are ahead of time and be ready to criticise them when they come.
There needs to be an urgent study of all facets of Wolfgang Schaeuble's politics. He might be chancellor of Germany very soon.
Kumiko Oumae works in the defence and security sector in the UK. Her opinions here are entirely her own.