Majorityrights Central > Category: European Nationalism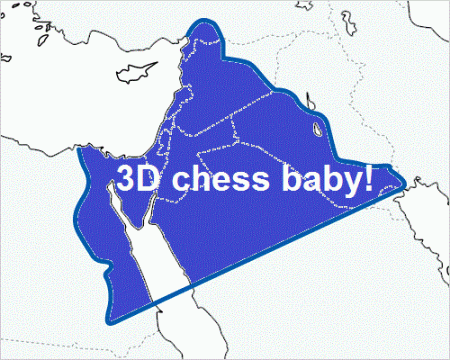 The satisfied working-hypothesis for ethno-nationalists in answer to the question as to why Isil and the terroristic chaos of the middle east cannot be brought under control is because Israel does not want that. Terror and chaos function provisionally to overthrow stable regimes which, as rational actors in and about Israel, can be of still greater threat to Israel in its project to secure "its realm" around Israel - in its aspiration for "Greater Israel."

The Israeli's Operation Clean Break is a plan that set-about to secure this "realm" with the aid of U.S. military. In marketing a theoretical false polemic between "neo-cons" and "paleocons" (the latter being the theoretical underpinning of the "Alt-Right"), Jewish interests have orchestrated American media, politicians and public to this end.
The project first took care of Sadaam Hussein - a rational actor, his was a more secular and civically ordered regime, which was building a powerful basis for an Iraqi nation insubordinate and defiant of Israeli control of the region.
On the other hand the Saudis have already been bought-off, and act as a conduit for jihadists, munitions, chaos, propaganda and military alliance that Israel seeks to deploy in this plan - at the moment especially against Iran, as its liberalization toward rational actor status in the Iran Deal has been a great threat to greater Israel; and has provided Israel great incentive to get behind Trump for his initial stated motivation in running for President - to undo the Iran Deal.
The implication now is that Israel is aiding and abetting terroristic chaos - Isil is particularly useful to attack the stable Left Nationalist regime of Bashar al-Assad.
News Week, "Israeli Defense Minister: 'I Prefer ISIS to Iran on Our Borders", 20 January 2016:

Israel's Defense Minister Moshe Yaalon said on Tuesday that if he had to choose between the Islamic State militant group (ISIS) and Iran on the country's borders, he would "choose ISIS" every time.

In comments made at the Institute for National Security Studies' (INSS) conference in Tel Aviv, Yaalon said that if the regime of Syrian President Bashar al-Assad were to fall, he would prefer the militant group to control territory on Israel's northern border rather than an Iranian proxy such as the Lebanese Shiite militant group Hezbollah.

He reasoned that Iran has superior capabilities to the radical Islamist group, who are being pegged back by the U.S.-led coalition in Iraq and Syria.

"In Syria, if the choice is between Iran and the Islamic State, I choose the Islamic State. They don't have the capabilities that Iran has," he said. "Our greatest enemy is the Iranian regime that has declared war on us. Iran tried to open a terror front against us on the Golan Heights."

He continued that Iran has a "terror infrastructure in place in five continents," listing Asia, Africa, Europe and both Americas.

ISIS is much weaker financially and militarily than Tehran and, with everyone against the militant group, they will fall, he said.

"We believe ISIS will be eventually defeated territorially after the blows it has been suffering, and in light of the attacks on its oil reserves," he added.

Last year, Hezbollah operatives conducted a number of border attacks against Israeli targets while key Hezbollah commander Samir Kuntar was assassinated in a December air strike in the Syrian capital, Damascus, that the group blamed on Israel. The group receives funding and logistical support from the Iranian military.

Last week, international sanctions were lifted on Iran's ailing economy after Tehran met all of the conditions as part of a landmark nuclear deal signed with world powers last July.
The terror and chaos that Israel and Jewish interests aid and abet have been extended to other nations, to Europe, with the aim of presenting Israel and its diaspora by contrast, as your friend and ally against Islamic terror. But you will be allowed by their auspices to defend only "western civilization" - "civilization" meaning that which falls under their Noahide, Abrahamic law - Judeo-Christian and Islamic comprador rule.
"Clean Break" motives are also evident in Nuland and Kagan's impetuous instigation and regime changing presence in the Ukrainian conflict - with Russia, like the US and Saudi, already being compliant with Israel, there would be a motive to see to-it that rogue anti-Semitic Ukrainian nationalism is brought under Jewish control.
There is good reason to believe that like Saudi, The U.S. and the Russian Federation, that Turkey is compliant and complicit with Israeli motives as well. Interesting connections show between Trump-Flynn-Turkey-Russia and Israel.
In the case of Libya, while there were other nefarious actors as well - notably Sarkozy and American paleocons - Clean Break motives were once again evident in aiding and abetting the overthrow of the stable and rationally acting regime of Gaddafi, with similar results in the chaos of the overthrow. That being populations from the middle-east, north and sub-Saharan Africa have been surging into Europe - desperate populations, frequently disillusioned and hostile dissenters from efforts in rational nationalism such as Gaddafi's - the Manchester terrorist was one such type from Libya and was apparently equipped with Isil theory and training.
The Nice terrorist having been from Tunisia also ties into this mindset.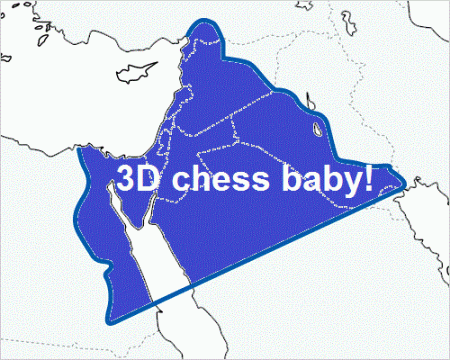 Quoting Gary Anderson, who wrote to MR: "There are many Jews that hate Zionism. The fact that you fail to report that makes you a racist. You probably are a Zionist because you undermine the antiZionist movement with your racist filth."
I'm fully aware that there are many Jews who hate Zionism. Israel Shamir and Gilad Atzmon are well known examples among WN circles. I never duck that fact and do not need to. Nor am I a Zionist, as you conjecture. Nevertheless, whether Jews are anti-Zionist or Zionist, I do not consider them a part of our advocacy group, but as a different people from Europeans and more or less antagonistic to us - much more antagonistic for the most part, while the rest are a part of the pattern nevertheless and cannot be trusted. I do not hesitate to categorize them as such for three very fundamental reasons to begin A) They are the most ethnocentric people in the world overall, including non-Zionist members - whose ouliers tend to be liberal at best (not something Europeans need more of). Jews look after themselves while prescribing liberalism to others - Europeans by contrast, are not very ethnocentric, not good at looking after their group interests; and thus need to discriminate against Jews especially; because Jewish identity, negative though Jewish identity is for Whites, is not very clearly distinguishable to Whites, as being different from Whites, but tends rather to be hidden in crypsis - the natural "camouflage", viz., appearance of being White - Jewish identity thus needs in particular to be distinguished and separated from. This crypsis is a part of their systemic process, wherein their liberal elements serve a function of mixing with (in this case Whites) to weaken any coherence and potential antagonism that might be directed at Jews from White groups. B) Jewish antagonism and destruction of Whites is easily documented; along with its stemming from disproportionate Jewish influence from seven power niches: 1) Religion 2) Money and Finance 3) Academia 4) Media 5) Politics 6) Law and Courts 7) Business, Investment and Industry - and with all of this, US Military (and other military) as well. C) I am a separatist, not a supremacist looking to exploit or kill them. Therefore, even if I achieve my goal of separatism, I have not pronounced a death sentence in naming Jews as an outside group. If I am mistaken about something that I attribute to them, it is not irrevocable and can be corrected.
I am not "racist filth" but there is something very wrong with you that you would try to deny the most elemental function of biological nature, to discriminate for the purpose of survival of one's self and one's kind - and to identify and classify kinds not only for defensive purposes, but for the purpose of human ecology, accountability to that and legacy of human capital. By contrast, your prohibition of discrimination and said accountability is a prescription for the exploitation of that human capital and of genocide. That is evil. You are the one prescribing the filthy thing that would destroy people. Shame on you Gary Anderson (Ramirez).
Dear friends, you'll need to buckle your seatbelts for this one:
AltRight.com / Vincent Law, 'Massive Victory Day Marches In Russia; A Meet-Up With Russia's Alt-Right.', 10 May 2017:

May 9th is the biggest civic holiday in Russia.

I participated in the Victory Day march in St. Petersburg. The one in Moscow gets all the press, but the one in St. Petersburg is almost as big.

These marches all have a volunteer portion to them now as well. They call it the Immortal Brigade. Literally millions of Russians show up with photos of their grandparents and great-grandparents that fought in the war and march down the main street. It is a huge part of the Russian government's program to revive civic nationalism in Russia. The great victory against all odds in World War 2, the Orthodox faith and the sports program are 3 of the main columns of the program to revive civic pride that the Kremlin is pursuing. Naturally, this march is a big deal. It became an even bigger deal after the events in Crimea as the lackluster parade suddenly became a massive civic phenomenon. Overnight, the parade became absolutely huge, reaching crowd sizes even larger than those in 1945. [...]
So, there is that. That actually happened. There's really not much that I can even write in response to it. It's all very abnormal. But it's not just abnormal, it's also actually disgusting.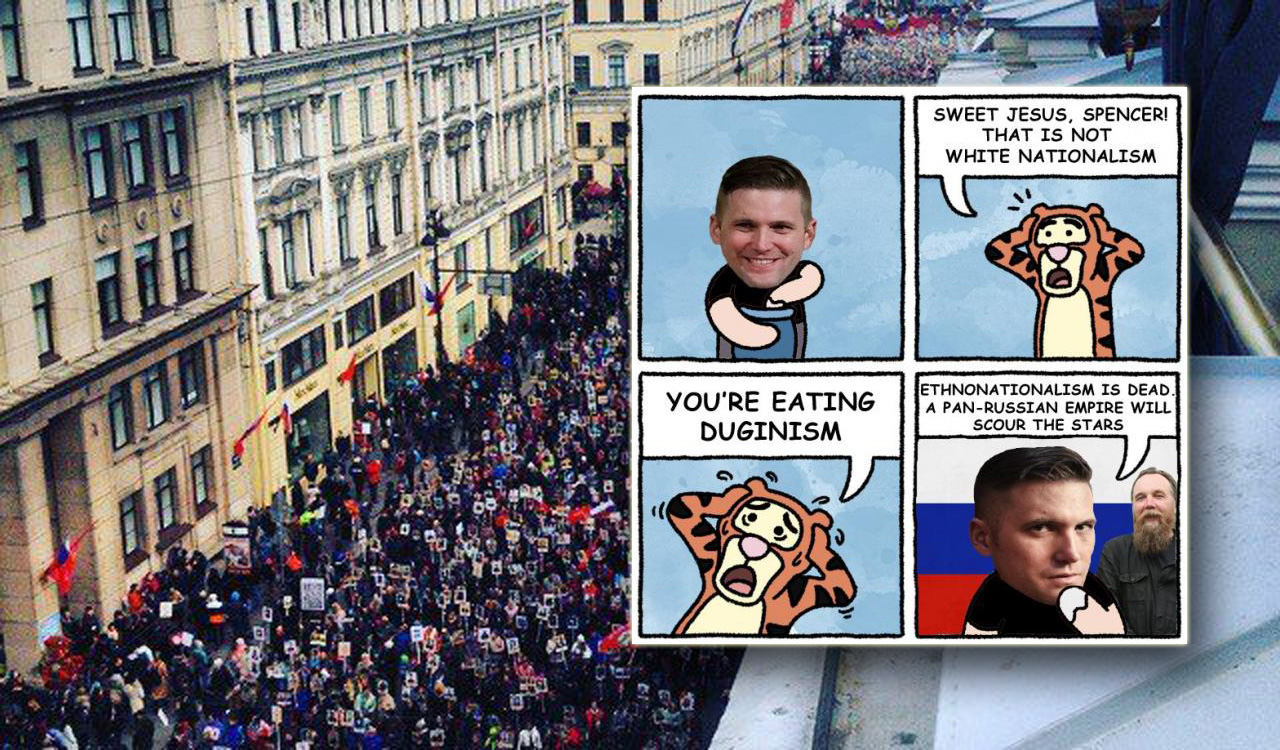 That is where the Alt-Right has ended up now. It's absurd, abnormal, and disgusting.
The geopolitical positions and messaging taken up by the Alt-Right are basically an insult to all those Cold War anti-Soviet activists who served in silence without ever being given a memorial or a star on the wall. All those who struggled against the Soviet Union in the most difficult circumstances to keep the torch of freedom burning even in the darkest of nights, have been insulted.
Kumiko Oumae works in the defence and security sector in the UK. Her opinions here are entirely her own.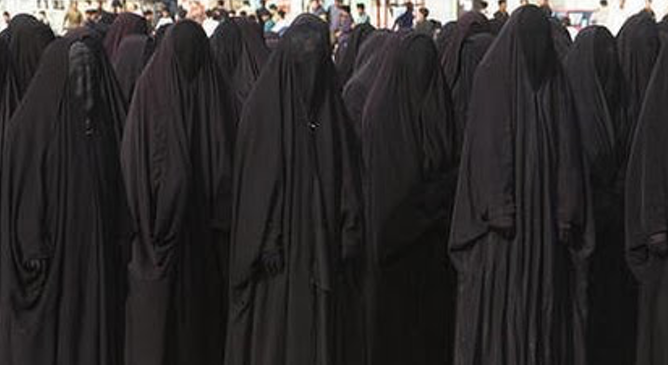 True or not, an idea put out there that elite powers are trying to obfuscate the concept of "the great replacement" and to train imams to act in accordance with their elite interests is not bad as a working hypothesis for public consumption. Removing some of its warts, this article passes muster thus.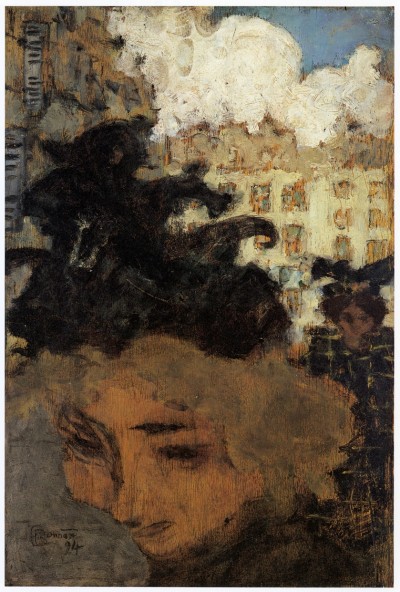 Diversity Macht Frei, 7 May 2017:

The same presentation that I discussed yesterday proposes that the French government collect statistics about the ethnic and religious make-up of its population. Currently, this is prohibited in France, where all "citoyens" are presumed to be equal. No doubt this is, in part, an ethnic power-play. Armed with their statistics, Muslims will be able to say, "Look, we're XX per cent of the population, we should get more cash!". The PowerPoint puts it more formally:

To improve knowledge of the sociology of religious practices in order to better respond to their needs

The second justification for the plan cited, however, is very interesting.

To deconstruct the "myths" of the "Great Replacement"

Coined by the French writer Renaud Camus (a reputable novelist whose publishing contract was cancelled due to his politically incorrect views), this phrase "Grand Replacement" [Great Replacement] has come to have the same totemic significance in continental Europe that "White Genocide" does in English-language discourse. It refers to the replacement of the indigenous peoples of Europe by non-Europeans; or, to put it another way, the phenomenon of ethnic Europeans being turned into ethnic minorities. This phrase has almost entered the mainstream in France [...]

But here we have a clear indication of the [...] intelligentsia concerned about the spread of this meme and the patriotic resistance it inspires. The irony is that they plan to counter it by collecting and publishing accurate demographic statistics.

Of course, if we are right - and we are - the statistics will not counter the "Great Replacement" concept at all; they will confirm it. So bring on the statistics [....] That might be one good thing to emerge from this, if Macron wins.

As Charles Martel probably said, on the eve of battle: "First they ignore you. Then they laugh at you. Then they generate statistics to try and thwart you. Then you win."

More generally, this presentation focuses on the idea of nationalising Islam in France. It argues that the French government should grant certain privileges and public recognition to Islam and establish formal structures for its expression, so it can thereby acquire some control over it and prevent it going in wayward directions. This is the basic approach adopted in much of the Middle East, where governments control or monitor the training of imams, and sometimes write their sermons for them, and so on. As I put it before, it proposes soft public islamisation as the remedy for hard private islamisation.

[...]

For the sake of these doubters, here are direct links to the specific files referenced. One is an email. The other is the Powerpoint presentation within the email. No doubt some will now claim that I faked the entire Powerpoint presentation and email.

1. Islam Présentation 26 07 Comité directeur IM.pptx - 818 KB

Fwd Notes à date (1) REGALIEN - Quentin LAFAY (.(JavaScript must be enabled to view this email address)) - 2016-08-31 0809-2.eml - 1.2 MB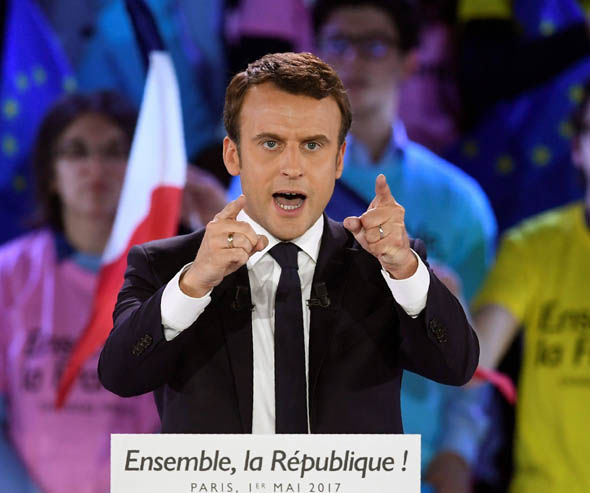 The man who
Goldman-Sachs calls "a work in progress"
is a liberal disaster waiting to happen.
Express, "French election: Publishing Macron emails could be a crime, says electoral commission", 6 May 2017:

ANYONE publishing the campaign emails from Emmanuel Macron's team that were leaked ahead of the presidential vote could be committing a crime, the French electoral commission has said.

Insiders from Mr Macron's En Marche! team claimed that they had been the victim of a "massive" hack that had dumped emails, documents and financial information online in the final few hours of campaigning on Friday ahead of the second and final round of voting in the presidential contest.

The leak emerged as polls predicted Emmanuel Macron, a former Rothschild investment banker and economy minister, was on course for victory over far-right leader Marine Le Pen in Sunday's election, with the last surveys showing his lead widening to around 62 per cent to 38.


The French election commission said in a statement: "On the eve of the most important election for our institutions, the commission calls on everyone present on internet sites and social networks, primarily the media, but also all citizens, to show responsibility and not to pass on this content, so as not to distort the sincerity of the ballot."

Emmanuel Macron and Marine Le Pen are in the race to be the next French president

However, the commission - which supervises the electoral process - may find it difficult to enforce its rules in an era where people get much of their news online, information flows freely across borders and many users are anonymous.

French media covered the hack in various ways, with left-leading Liberation giving it prominence on its website, but television news channels opting not to mention it.

Le Monde newspaper said on its website it would not publish the content of any of the leaked documents before the election, partly because the huge amount of data meant there was not enough time to report on it properly, but also because the dossiers had been published on purpose 48 hours before the election with the clear aim of affecting the vote.

It was not immediately clear who was responsible, but Macron's political movement said in a statement the hack was an attempt to destabilise democracy and to damage the party.

As much as 9 gigabytes of data purporting to be documents from the Macron campaign were posted on a profile called EMLEAKS to Pastebin, a site that allows anonymous document sharing.

En Marche! said the leaked documents dealt with the normal operations of a campaign and included some information on campaign accounts.

It said in a statement: "If these documents contain revelations, Le Monde will of course publish them after having investigated them, respecting our journalistic and ethical rules, and without allowing ourselves to be exploited by the publishing calendar of anonymous actors."

It said the hackers had mixed false documents with authentic ones to "sow doubt and disinformation."

Sunday's election is seen as the most important in France for decades, with two diametrically opposed views of Europe and the country's place in the world at stake.

Ethno-nationalist enthusiasm is mitigated by implications of her being coerced by Jewish interests and compromised by the Russian Federation.

Le Pen would close borders and quit the euro currency, while Macron wants closer European co-operation and an open economy.

In France, police union Alternative Police warned in a statement that there was a risk of violence on election day by activists of the far-right or far-left.

Extreme-right student activists burst into the office of Macron's political movement in the southeastern city of Lyon on Friday evening, setting off smoke grenades and scattering false bank notes bearing Macron's picture, police said.

France is the latest nation to see a major election overshadowed by allegations of manipulation through cyber hacking after U.S. intelligence agencies said in January that Russian President Vladimir Putin had ordered hacking of parties tied to Democratic presidential candidate Hillary Clinton to influence the election on behalf of Republican Donald Trump.

Vitali Kremez, director of research with New York-based cyber intelligence firm Flashpoint, told Reuters his review indicated that APT 28, a group tied to the GRU, the Russian military intelligence directorate, was behind the leak.

Macron's campaign has previously complained about attempts to hack its emails, blaming Russian interests in part for the cyber attacks.

The Kremlin has denied it was behind any such attacks, although Macron's camp renewed complaints against Russian media and a hackers' group operating in Ukraine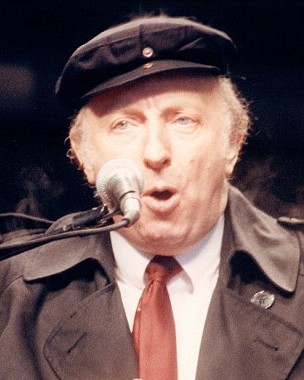 Arthur Scargill
..since we have an international audience, and sarcasm doesn't travel well, I am compelled to say immediately that Arthur Scargill is not GW's best friend, in fact, more like the opposite.
This article will be a work in process in regard to a hypothesis that I have of Scargill, that his successful fight against Edward Heath's conservative government fits in with a broader hypothesis of mine - namely that Jewish interests take the best, most serviceable ideas in terms of social function and organization - specifically in this case, I am talking about the left social concept of unions, guilds, syndicates - and they make them didactic, i.e., Scargill's union activism became didactic for the rubric and concept of the left, by having Soviet, Marxist and ultimately Jewish backing against ethnocentric, native nationalist interests; which forced right wing reaction. It is a reaction also manipulable, of which they will indeed make use in their interests. That is, where they fail to gain compliance with their international leftism - a "leftism" which spells liberalism against native ethnonationalism and tends only to allow for one nativist national union in the end - YKW.
A union is a social concept of members and non members; that is, in and out groups, non-membership, membership, legitimated discrimination and accountability on its basis. This concept can be applied to the level of ethno-nation. It is that level of unionized application especially which Jewish interests oppose - under the rubric of Marxism or the international workers Left, while deftly protecting their own Jewish unionization and nationalism (Jewish ethnocentrism and Zionism). But right wing interests, typically flying under color of objectivism, also tend to oppose this level of national unionization; and tend to conveniently go with their narrow interests as luck affords them or to be bought off by neo-liberal international interests and Jewish interests in opposition to the organization of native nationalism.
Thesis: It is standard operating procedure for Jews that they take good and compelling Left ideas for social organization, such as social unionization, and make them didactic (go over the top in misrepresentation with it to the point of reversal); compelling right wing reaction in their enemies as they are both more manipulable among enemies in that reaction and tending as such to frighten-off would-be popular supporters for the lack of empathic social perspective; its having been made didactic.
By associating himself early-on with Soviet Marxism, and successfully contributing to the overthrow of Heath's conservative government, Scargill was didactically facilitating the concept of international leftism which in the end would leave room for only one unionized nation - Zionism being the only native nationalist union to be allowed; thus it was that Scargill's unions movement was backed by proponents of international leftism and deployed as liberalism against the native national concept of Britain, imperviously forcing a reaction - Thatcher, whose Jewish objectivism acted further as a blunt instrument against the native nationalist union.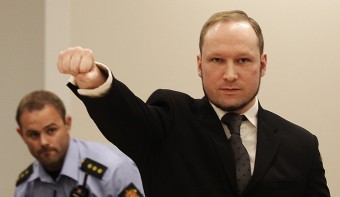 Anders Breivik
Where younger generations don't stay on page with the memo of the one unionized native nation to remain of international leftism, but maintain absolute liberalism against all native nationalisms - as the participants of a Workers' Youth League (AUF) summer camp on the island of Utøya did in their protest against Zionism - then a Zionist Breivik may be coddled to act through the available valves of ethnocentrically sanctioned aggression, that which is allowed by Jewish controlled discourse - coddled as such in his LARP to murder 77 kids in a misguided right wing reaction of nativist nationalism - Jewish interests want White nationalists to be didactic right wing reactionaries and to not be White Left Ethno-Nationalists.
Scargill more recently, still wears the red tie, but…
Coming back to the issue of Scargill, however, I thought he was going to more easily fit into the mold of a liberal, anti-racist, anti-native nationalist rat, masquerading as one concerned with unions and workers. Indeed, from what I know, admittedly not much, as I have not followed this history of British unions and their conflicts through the post World War II years, he perhaps still belongs in that category. There is evidence that he does, that he genuinely could have been a significant threat to the national interests, native and otherwise, of Britain and other European nations:
Early political and trade union activities

Scargill joined the Young Communist League in 1955, becoming its Yorkshire District Chair in 1956 and shortly after a member of its National Executive Committee.[4] In 1957 he was elected NUM Yorkshire Area Youth Delegate, and attended the 6th World Festival of Youth and Students in Moscow as a representative of the Yorkshire miners. In 1958, he attended the World Federation of Trade Unions youth congress in Prague.

[...]

National Union of Mineworkers

Scargill was a leader of the unofficial strike in 1969, which began in Yorkshire and spread across the country.[6] He had challenged Sam Bullogh, the chair of the Yorkshire area's NUM, to act on the working hours of surface workers, given that the union's conference had passed a resolution that their hours be shortened the previous year.[6] When Bullogh (unwell at the time) attempted to rule Scargill as "out of order", he was voted out by the area's delegates and a strike was declared across Yorkshire on the issue.[6] Scargill saw this strike as a turning point in the union's attitude to militancy.[7]

His major innovation was organizing "flying pickets" involving hundreds or thousands of committed strikers who could be bussed to critical strike points to shut down a target. He gained fame for using the tactic to win the Battle of Saltley Gate in 1972, and made it his main tactical device in the 1984 strike. By 1984 however the police were ready and neutralized the tactic with superior force.

In 1973, Scargill was elected to the full-time post of compensation agent in the Yorkshire NUM. (The Yorkshire Left had already decided to stand him as their candidate even before the strike.) Scargill won widespread applause for his response to the disaster at Lofthouse Colliery in Outwood, West Yorkshire, at which he accompanied the rescue teams underground and was on site for six days with the relatives of the ten deceased.[6] At the subsequent enquiry, he used notebooks of underground working from the 19th century, retrieved from the Institute of Geological Sciences in Leeds, to argue that the National Coal Board could have prevented the disaster had they acted on the information available.[6] This performance strengthened his popularity with the Yorkshire miners.[6][8]

A few months later the president of the Yorkshire NUM died unexpectedly, and Scargill won the election for his replacement, the two posts were then combined and he held them until 1981. During this time he earned the esteem of significant sections of the left and the British working class, who saw him as honest, hard-working and genuinely concerned with their welfare,[9] and he was also respected for improving the administration of the compensation agent's post. In 1974, he was instrumental in organising the miners' strike that led Edward Heath to call a February general election.

[...]

Scargill's statements in the years after becoming NUM president divided left-wing opinion with his support of Soviet Communism, most notably when he refused to support the TUC's positions on the Solidarity union in Poland or on the Soviet shooting of the Korean Air Lines Flight 007.[13] One branch of the NUM, at Amnesley in Nottinghamshire, put forward a vote of no confidence in Scargill in Autumn 1983 following his comments on these matters, but Scargill defeated this at a December meeting and won a vote of confidence instead.
It is suggested and with likelihood that his strikes, such as those on the coal mines during Thatcher years, could have been used by the Soviets and could have had disastrous consequences for national security had they not been countered by British security who were aware of underlying Soviet design.
Nevertheless, by recent talks of his - here, 1, 2, and 3 in favor of Brexit and against the European Union, its common market, etc, in which by contrast to neo-liberal interests, he goes so far as to argue against those who would depict as "racism" his and other's objection to immigration, as it is clearly against the interests of native workers, it seems that it is not quite so easy to depict him as running contrary to native nationalism, let alone his means (left unionization) doing that - at least not at first blush. Forgive the newcomers to this issue. While he may well have an outmoded idea of the sort of work and unionization to be protected, his heart appears now to be in the right place and the concept of unionization seems indeed to prevail as the natural recourse for organizing the people against scabs, the traitors and the downright treacherous - yes, including the treacherous by means of imposing immigration against native nationals; i.e., the concept holds up despite the fact that it has been typically misrepresented, including through him, by geopolitical forces trying to put forth Jewish/Zionist internationalism on the one hand and neo-liberalism on the other - both converging at a prescription of liberalism for native European nationalists; and since both sides are controlled by Jews and right wing objectivists, neither side wants anything like the unionization, the syndicalism of left nationalism for native Europeans and White diaspora as it would threaten their interests.
The concern now, of course, is that he is being used again by forces of neo-liberalism to placate naive native workers with promises of a place in obsolete production and protectionism in order to allow the YKW, Zionists and their Russian and American proxies to control the international market and labor - particularly Asia, as its rising interests would have little common ground with Zionist, Jewish and right wing interests as expressed through the Russian Federation and the United States; but may have a great deal to gain by making common cause with Left ethnonationalism among Europe and her diaspora.
More Silk Road News:
But wouldn't Asians traipsing among Europeans be looked upon as "scabs" in this concept, thus not having common interests and at risk to its adoption? Not if they're also characterizable as an accountable union, as opposed to the unaccountable ruse of objectivism.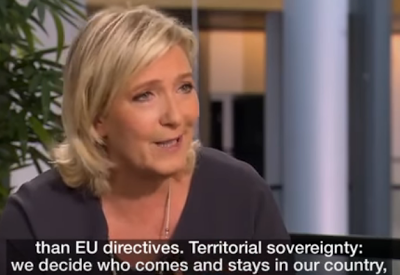 Marine Le Pen on BBC's Hard Talk
The details hardly matter any more. The life lost this time is that of a Parisian traffic policeman. Two others seriously wounded. These and the others in Paris and in London, Nice, Berlin, Brussels, Glasgow, Madrid, St Petersburg, Stockholm ... are robbed by their death or by their suffering not only of the simple, righteous expectation of a quiet and well-lived life but of their particularity. They become mere victims of this troubling, hating thing "Islamic terror". They are not nameless exactly, but it is their victimhood not their name which matters now. Their histories, their pictures, the pictures of their wives and children, the crowds and candles and flowers placed at the scene, the flag-draped coffins ... all this becomes an object of the national memory, elided into one by its sheer repetition, packed away, yes, as a burning moral cause, but one building up so slowly, awaiting the day so patiently, that day may never come.
That is why the political Establishment can continue to react quite differently to the mass of the people as each outrage washes over their consciousness. The ritual condemnation is there, of course. It has to be. The masses look to politicians for that. But the politicians' obsession with the non-white immigrant and his religious attachments survives. The priests' too. And not only that, it takes precedence over everything else. The Race Project ... the drive for The Globality on Europe's soil ... must go on, whatever the cost. After all, the masses have short memories and really no understanding at all of how things are, have to be, and will always be. For them. So it's perfectly safe to tell them that the perpetrators are "lone wolves", or that they have psychological problems. Tell them none of this is about Islam. Tell them it is the religion of peace. It doesn't matter whether anyone really believes it. Just tell them. Tell them something like "the terrorists will never divide us". And never forget you can hit the "white extremism" button whenever the utterly obvious, inconvenient truth just can't be avoided any longer. It's impossible to smear too much shit and lies in their face. They are the enemy and that's what they get for being stupid and racist. That's what they get for trusting us. So they deserve it. Actually, it's a joke .... a real joke ... how easy it is to control them ... fill them with guilt ... fill them with hate ... fill them with fear ... herd them into the voting booths ... anything!
Well, on Sunday "they" will vote in the French presidential election. All the polling has suggested that Marine Le Pen can progress into the second round of voting, which will take place on 7th May; but whover she meets will beat her by 20 points or more for reasons we have seen before. Zerohedge ran a piece yesterday bringing the various second round scenarios together, based on the most recent polling:
● Macron-Le Pen (63%/37%, Ipsos poll April 14): The most plausible. The 2 candidates have led the polls for a few months. This scenario would come with no surprise on the financial markets, which have already integrated it.

● Melenchon-Le Pen (60%/40%): The most feared. Risk is not fully priced, so it would come as a bomb on markets. Choose between the devil and the deep blue sea.

● Macron-Fillon (64%/36%): The most welcome. This would give much appeasement with both Le Pen and Melenchon moved away.

● Melenchon-Fillon (60%/40%): The most surprising. Fillon was not even favorite in the right party primary elections (Juppe was), Melenchon got 11% in 1st Round in 2012 Presidential, but French people know how an outsider can surprise (2002 elections, Le Pen (father) passing in 2nd Round)...

● Fillon-Le Pen (56%/44%): The most at right. With huge abstention expected from left voters in this scenario, financial markets would not exclude a Le Pen win.

● Macron-Melenchon (55%/45%): The most erratic. It would be feared that Le Pen voters slide towards Melenchon.
So the lightweight elitist, the failed fraud, and the communist dynosaur all win against Le Pen! There have been some press articles speculating that a low turnout and a terror attack might give Le Pen a better chance. But a low turnout is most unlikely, given the huge public participation in the campaigning period. Mélenchon drew a crowd of 70,000 people to one of his rallies. Macron, too, has been pulling large crowds. The turnout for Sunday looks set to be 80% or higher; which means that nationalists would be wise to anticipate an honourable defeat. Of course I hope I am wrong. I hope I am back here in May making the lowest of low bows. But as of today I think it's inevitable, given the present state of public discourse and the power of conventional thinking, that this election will continue the frustrations of the past. One suspects that Le Pen's late return to campaigning to her core supporters on her core issues of immigration, Islam and terrorism demonstrates that the attempt to speak on other issues, centred on her rejection of the EU and the euro, was misconceived and has made it more difficult, not less, to attract support from the centre ground. The French remain loyal to the ideal of European union.
However, I believe it is safe to assume, after yesterday's attack, that Le Pen will make the second round. Anything over 40% in that will be good ... a sound platform for 2022 (assuming her niece does not succeed to the party leadership in the interim). That was her roadmap to the presidency anyway - 2017 is part of her 2022 campaign.
But there is also the forthcoming French legislative election to consider. That vote takes place on June 11th and 18th, and again the two-part process makes life very difficult for Front National candidates. There are currently only two FN deputies in the 577-member National Assembly. A failure to make a significant advance in both the presidential and legislative elections would seriously call into question the whole strategy of using electoral means to advance the interests of the ethnic French. Nationalism must advance. It is greater than electoral politics per se. It is greater than FN. Everywhere in Europe nationalists are still at first base electorally, regardless of the popular support they have garnered. Unless it is over 50%, the lightweight elitist, the failed fraud, or the communist dynosaur will always win.
Setting aside the UK parliamentary election on June 8th, the next real opportunity for nationalists is the Austrian legislative election which has to be held before January 2018. Then it's on to Italy in May and Sweden in September, always in search of that majority vote for the life of our race. One feels that if it comes around to France again, and another failure in 2022, a different way of doing things will be a subject of widespread debate.
The YouTube channel N.D.L has put out a new video today, which really captures the sadness of what policing in Sweden must be like now.
Progressive cultural manifestations flourish under the protection of the state, while at the same time the policymakers undermine that same protection by allowing a retrogressive demography to enter and replace the citizens of the country. Additionally, the Anarchist Bloc attacks the police at every turn, exacerbating the instability of the situation.
Sometimes video really does depict it better than text.
The government of Stefan Lofven really has the same kind of haplessness and incompetence that the government of Harold Wilson had. I'm sure that no one truly wishes for this in their heart of hearts—but I think that if the situation should deteriorate to an extent where governance is impossible in Sweden and the electoral system continues to deliver up the wrong result, in such a case I would hope that the Swedish security services have contingency plans on hand to fight the decline in the same way that British services had contingency plans in the 1970s.
Until the last moment.
Kumiko Oumae works in the defence and security sector in the UK. Her opinions here are entirely her own.