Majorityrights Central > Category: Law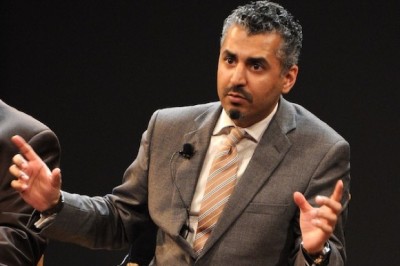 Maajid Nawaz, an activist against "Muslim extremism", is placed on The (((SPLC)))'s hate list. The SPLC is a Massad controlled group which has, in effect, washed its hands of Nawaz (for not representing their authentic dirty work enough?); while Spectator reporter (((Cohen))) libelously attributes that SPLC designation and liberal irresponsibility as being the first fatwa issued by "The White Left."
The White Left has NOT issued its first, or any fatwa, as Nick Cohen asserts, but what The SPLC has done is tantamount to aiding and abetting one.
One may argue that Nick Cohen is as confused as his audience about the terms "left" and "liberal", but it is not likely that someone with the name Cohen and entrusted to a prominent writing position at The Spectator is trying to be careful about clearly describing a platform to serve the full class of White interests - i.e., a White Left, not to be confused with liberalism, a confusion of terms promoted by his fellow tribesmen, and by which they've been able to confuse the public for decades now.
In fact, he does indulge in a new twist. Whether he fancies himself as being descriptive of White liberals (in his view, Jews, such as Mark Potok of the SPLC, would be included as White) or he has some idea of the power of our burgeoning White Left platform, and therefore seeks to confuse it pre-emptively, he is attributing to the term "White left" logics of meaning and action which do not follow from our platform of White Left Nationalism - The White Class.
Indeed, I had discussed the case of Maajid Nawaz with Kumiko, who had explained to me the irony of The SPLC placing this man on their "hate list."
While I am against making the distinction between "radical and moderate" Islam, as I recognize all of Islam to be harboring and wielding our destruction, whether most active in a present episode or not, I would not go so far as to put at risk to a fatwa a man who has, in fact, come to denounce the more violent and destructive expressions of Islam and is trying to encourage other Muslims to take advantage of more healthy, moderate and liberal life possibilities.
Kumiko showed me this video of a speaking engagement of Nawaz's, where he describes his project. She and I agree that Nawaz is a bit off in his recommendations - we would ultimately prefer a full denunciation of Islam in favor of Left Nationalism for his people, but also agree that such sudden prescription is both unrealistic and would be even more dangerous to him; as would our taking his side, in defense of him against the SPLC. Kumiko figured that we would not help him, that we would contextualize him in a way that exposes him more to Muslim violence by associating him with platforms (such as this) of White advocacy; while making an association here would also expose him to further Jewish vitriol, such as The SPLC placing him on their "hate list."
Nevertheless, we think, "of all the Muslims to put on their hate list!" ?
The last straw for me though, making it a bad option to keep silent, was this Cohen guy trying to say that "The White Left" has issued a "fatwa" on Maajid Nawaz, when in fact it is The SPLC that is putting him at that risk, with a clear signal to more radical Muslims - "have a go at him, we wash our hands of defending him in his attempt to moderate Islam."
Now then, for a look at the article which attempts to blame something which Cohen calls "the white left" for this.
The Spectator, "The white left has issued its first fatwa", by Nick Cohen, 31 Oct 2016:


Maajid Nawaz

[Cohen]: I have never advised anyone to use the English libel laws. I spent years helping the campaign to reform them, and am proud of the liberalisation I and many, many others helped bring. I have to admit, though, our achievement was modest.
...and hypocritical, as now you misappropriate the term and in fact libel what would be a proper articulation of The White Left, if the term were disentangled from decades of Jewish journalese confusing "left and liberal;" and understood properly by contrast - by the public, and somehow by copyright law.
Ibid: Libel in England remains sinister in intent – the defendant has to prove he or she was telling the truth – and oppressive in practice. Parliament and the asinine Leveson inquiry into the press failed to tackle the horrendous costs, and kept libel as the preserve of the rich and the reckless. You can risk spending £1 million before a case comes to court. Despite reform, libel courts remain the place oligarchs and charlatans go to suppress the truth.
Well, I will not initiate a case against the sinister intent of Jewish media, even though I believe it is their sinister intent to prevent White (as in not Jewish) people from organizing, unionizing in their exclusive defense - a defense of those Whites who are relatively innocent, who are not right wing supremacists, but are rather characteristically cooperative, non-coercive separatists: White Left ethnonationalists - that there is by contrast an antagonism, a persistent, sinister intent on the part of (((media, academia and other niches))) to confuse the term "left" with "liberal" when it applies to Whites and a would-be "White Left" in order to keep them from defending themselves against the genocide that is being launched against them by Jewish and neo-liberal interests: by means of open immigration of exploding non-White populations, "anti-racism" (i.e., prohibition of White discrimination on the basis of racial and ethnic groups, even in national interest), ubiquitous promotion of race-mixing, endless propaganda of Whites as evil, advancing non-White interests with and against the concept of "White privilege" applied across the board, to all Whites, as something to be "legally corrected" ...their right to abstain from forced contract and imposition undone - a feudal differentiation of laws which disadvantage White organized defense; compelling their mere servitude, their ultimate extinction enforced at the behest the YKW and neo-liberal PTB.
Not only would Cohen libel the term, "White Left," saying "it has issued a fatwa" but he's libeled The White Left also by associating it with neo-liberalism and the SPLC in its nefarious irresponsibility to put further at risk a man who is risking his safety to try to encourage more reasonable ways for Muslims.
The White Left is issuing no such fatwa against this man, and rather believes that his heart is in the right place, even if still a bit misguided.
Ibid: Last night, however, I found myself advising the anti-fascist campaigner Maajid Nawaz to sue in the London courts. I even gave him the names of lawyers who would be happy to help. The attack he is facing is so grotesque, ferocious remedies seem the only response.
It is not "fascism" that he is campaigning against inasmuch as he is articulate - it is the right-wing feudalism of Islam and its (terroristic, if need be) imposition of imam compradores, radical shock troops and the feudal Muslim way of life against what would have been Left ethnoationlaist nations; if not for the destructive imposition as aided and abetted by neo-liberals.
Ibid: Nawaz's enemy is not the usual user of the libel law: a Putin front-man or multinational. It is an organization that ought to share Nawaz's values, but because of the crisis in left-wing values does the dirty work of the misogynists, the racists, the homophobes, the censors, and the murderers it was founded to oppose. It does it with a straight face because, as I am sure you will have guessed, the fascism in question is not white but Islamic. And once that subject is raised all notions of universal human rights, and indeed basic moral and intellectual decency, are drowned in a sea of bad faith.
Lets clarify what is really going on here, Nawaz's enemies are right wingers, Jews (such as the SPLC) and neo-liberals who seek Islamic compradores and shock troops to disrupt Left ethnonationalsm.
Ibid: Nawaz is from Essex. He has fought and been beaten up by white British neo-Nazis. He fell in with Hizb ut-Tahrir while he was young. When he ended up in a torture chamber in an Egyptian jail, he abandoned Islamism for liberalism. Since then, he and his Quilliam Foundation have struggled against both the white far right and the Islamist far right. They have defended liberal Muslims and, indeed, all of us from lethal blasphemy taboos and the threat of terrorism. They respect freedom of speech, including the freedom of their enemies to speak. (When they asked me to introduce their report on online extremism, I was pleased to see them warning the state against the folly of trying to ban extremism rather than argue against it.) Quilliam and Nawaz support women's rights and gay rights. They believe that there is no respectable reason why men and women with brown skins should not enjoy the same rights as men and women with white skins. They think they should try to stop young Muslims joining Islamic State, not just for the sake of the Yazidis they will take into sex slavery, or the civilians they will tyrannise and kill, but for the sake of the young Muslims themselves.
And now you would try to say that we, "The White Left," are issuing a "fatwa" against a man who is trying to do this good work? Who is libelous here? Not The White Left: we issue no such fatwa. On the contrary, we commend his good intention.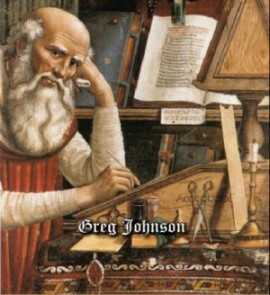 Fail: on this one, your erudition yields an
F-
In minute 2:18 - 2:21:18 of a discussion with TRS, Greg Johnson proposes to do away with the idea that John Locke's notion of civil individual rights is a key fundament of U.S. politics and suggests that it is only portrayed as such by Jewish interests.
First and foremost, Greg is ignoring the fact that it is in the group interests of Whites to criticize this notion for basically the same reasons that Jews have - especially for its bias against their capacity for group discrimination.
Johnson argues that Calvinism and Republicanism, in the latter case in particular, by way of reading Montesquieu, were exponentially more important to the founders. Maybe they were, but that doesn't translate to what became important in the life of ordinary everyday Americans for over 100 years.
Are people concerned with The Republic? Well, of course not very much in any practical sense. You can set aside the bit about Montesquieu being more influential by a factor of a hundred. This is a case of an erudite man pulling rank to the detriment not only of the truth, but of important utility.

The second matter is of Calvinism and its inherent means to exclude Jews. The separation of Church and State is integral to The U.S. Constitution, so any such notion of this being more relevant than Lockeatine rights in the every day lives of Americans - or even for those who set the agendas - is way off the mark. Again, it displays a wish for some of that unused erudition to come in handy in a place where it does not really help.
To look at Locke's notion of individual rights as set against and problematizing group organization is the best way to critique the foundations of America in terms of what has left racial defense susceptible. This is what makes racial defense extremely difficult, because it de-legitimizes group organization.
Given individual rights as the characteristic and definitive law of the land, when people raise concerns about how borders and boundaries are to be maintained, i.e., when people do try to tarry with these strictures, at best they tend to render crazy propositions (disingenuous or naive) that not only will the markets take care of themselves by the magic hand, but boundaries and borders around groups will be taken care of by the magic hand as well. In a word, Locke's empirical objectivism is a force of liberalism that is available for easy exploitation - by Jewish interests, liberals and other later day objectivists, be they Austrian School or other form of objectivist.
Nobody around here is saying that Jewish interests would not have taken advantage of The Constitution's empirical basis. Nobody should be naive enough, however, to believe that just because Jews reject it for its troubling of group organization and discrimination, that we should not problematize it on that basis as well, in order to discriminate on behalf of ourselves.
Greg is being that naive and asking us to be that naive when he tries to pull rank and suggest that Montesquieu is more influential by a factor of a hundred. Well, maybe he was to the founders. But ask Americans, including politicians, what matters to them when push comes to shove - for the past hundred years or so, what matters to them? Montesquieu, Calvin or their Lockeatine rights?
I'll cut up an article here:
MSN / New York Times, 'Donald Trump Plays Down Role of U.S. in Global Crises', 21 Jul 2016:

CLEVELAND — Donald J. Trump, on the eve of accepting the Republican nomination for president, said Wednesday that if he were elected, he would not pressure Turkey or other authoritarian allies about conducting purges of their political adversaries or cracking down on civil liberties. The United States, he said, has to "fix our own mess" before trying to alter the behavior of other nations.
Interesting!
[...] "This is not 40 years ago," Mr. Trump said, rejecting comparisons of his approaches to law-and-order issues and global affairs to Richard Nixon's. Reiterating his threat to pull back United States troops deployed around the world, he said, "We are spending a fortune on military in order to lose $800 billion," citing what he called America's trade losses. "That doesn't sound very smart to me."

Mr. Trump repeatedly defined American global interests almost purely in economic terms. Its roles as a peacekeeper, as a provider of a nuclear deterrent against adversaries like North Korea, as an advocate of human rights and as a guarantor of allies' borders were each quickly reduced to questions of economic benefit to the United States.
This is really one of the most remarkable things about Trump. The most remarkable thing about him is that he says directly what other American leaders have cunningly masked all along. In that sense, Trump is not a fundamental change in America's behaviour, he is more like America without the mask on, and with a different set of priorities.
Whereas previously, America was interested in encircling and enclosing Russia to prevent its expansion in the post-Soviet space, the elements of America that are now more interested in enclosing China are making Trump into their vehicle.
[...] Mr. Trump's discussion of the crisis in Turkey was telling, because it unfolded at a moment in which he could plainly imagine himself in the White House, handling an uprising that could threaten a crucial ally in the Middle East. The United States has a major air base at Incirlik in Turkey, where it carries out attacks on the Islamic State and keeps a force of drones and about 50 nuclear weapons.

Mr. Trump had nothing but praise for President Recep Tayyip Erdogan, the country's increasingly authoritarian but democratically elected leader. "I give great credit to him for being able to turn that around," Mr. Trump said of the coup attempt on Friday night. "Some people say that it was staged, you know that," he said. "I don't think so."
Trump is now Turkey. Erdogan is now America.
[...] Asked if Mr. Erdogan was exploiting the coup attempt to purge his political enemies, Mr. Trump did not call for the Turkish leader to observe the rule of law, or Western standards of justice. "When the world sees how bad the United States is and we start talking about civil liberties, I don't think we are a very good messenger," he said.

The Obama administration has refrained from any concrete measures to pressure Turkey, fearing for the stability of a crucial ally in a volatile region. But Secretary of State John F. Kerry has issued several statements urging Mr. Erdogan to follow the rule of law.
Donald Trump is in complete agreement with the Obama Administration on this issue. The only difference is a minor difference in rhetoric.
[...] Mr. Trump said he was convinced that he could persuade Mr. Erdogan to put more effort into fighting the Islamic State. But the Obama administration has run up, daily, against the reality that the Kurds — among the most effective forces the United States is supporting against the Islamic State — are being attacked by Turkey, which fears they will create a breakaway nation.

Asked how he would solve that problem, Mr. Trump paused, then said: "Meetings."
Translation: He will do nothing.
[...] Ousting President Bashar al-Assad of Syria, he said, was a far lower priority than fighting the Islamic State — a conclusion the White House has also reached, but has not voiced publicly.

"Assad is a bad man," Mr. Trump said. "He has done horrible things." But the Islamic State, he said, poses a far greater threat to the United States.
Trump is actually lying here. Trump has previously said that he would deliberately allow ISIL to do maximum damage to the Syrian government, because that is in the American national interest, which he considers to be more important than coordinating with global stakeholders.
[...] He said he had consulted two former Republican secretaries of state, James A. Baker III and Henry Kissinger, saying he had gained "a lot of knowledge," but did not describe any new ideas about national security that they had encouraged him to explore.
Donald Trump is reverse-Nixon, that's all you need to know.
[...]

"To me, 'America First' is a brand-new, modern term," he said. "I never related it to the past."

He paused a moment when asked what it meant to him.

"We are going to take care of this country first," he said, "before we worry about everyone else in the world."
Well, there it is.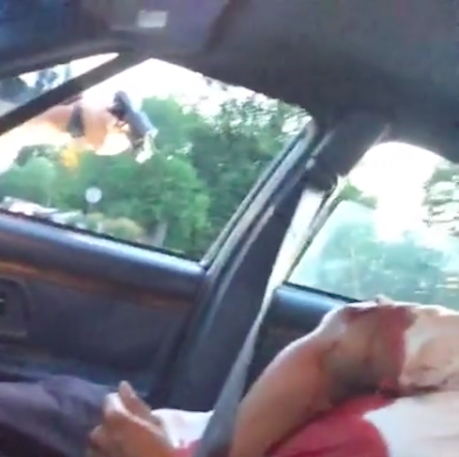 A policeman shot and killed a black motorist that he pulled-over in the Minneapolis area of Minnesota. First accounts have it that the girlfriend and child of Philando Castile sat helpless but compliantly-by as Castile also attempted to comply with the officer's orders but was shot to death. There is video which might corroborate Castile's efforts to cooperate despite the fact that he was carrying a fire-arm when the police officer pulled him over.
It is tragic that a benign black lost his life and that the police officer's life will be ruined by this event. We can anticipate violent and destructive actions coming from blacks and White victims by way of response this summer.
But from a racialist standpoint, i.e., from the standpoint of people who recognize that Whites need to live separately from blacks, this is for the ultimate good. The more innocent the black victim was, the better an indication it is that Whites cannot live with blacks and need to live separately from them. Ill advised though the police officer's shooting may have been, he was probably displaying psychological deterioration - burn-out from having to deal with black behavioral patterns and other imposed political correctness in the day-to-day. The more violent and destructive that blacks become as a result, the more Whites will be forced to realize that they have no good choice but to live separately from blacks.
Daily News, "Minnesota man Philando Castile shot and killed by cops during traffic stop; girlfriend pleads for help on Facebook livestream (WARNING: GRAPHIC CONTENT)"

Woman livestreamed heartbreaking moments after her boyfriend was shot and killed by a cop in Minnesota late Wednesday.

In a Facebook video, Lavish Reynolds claims that the couple was pulled over in the Minneapolis-St. Paul area for a busted taillight and that her boyfriend, identified by WCCO as Philando Castile, was shot four or five times.

Philando Castile, 32, was shot and killed by police during a traffic stop in Falcon Heights, a suburb of St. Paul, Minn., Wednesday evening. (Facebook)

She said that Castile told the officer he was carrying a permitted firearm and had been reaching for his wallet before the officer opened fire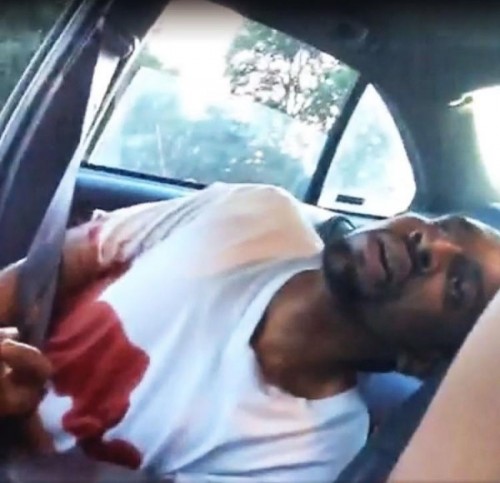 Press image for video
Ibid. "Please no, don't let him be gone. Why?!" Reynolds yells on her video as Castile, 32, slumps back in the driver's seat of his car, blood running across his shirt.

A St. Anthony police officer can be seen outside the car, his gun drawn on Castile. Reynolds, who like Castile is black, describes him as Asian.

"I told him not to reach for it," cop says as he continues to point his weapon into vehicle. "I told him to get his hand off it."

Near the end of clip, Reynolds starts to scream as she sits handcuffed in back of a police cruiser with young daughter.

"It's OK, mama," the little girl says as her mother pleads for help from Facebook viewers. "It's OK, I'm right here with you."

St. Anthony's confirmed the shooting took place in Falcon Hgts, a St. Paul suburb that hosts the state fair, around 9 p.m.

Castile, a cafeteria supervisor at a local Montessori school, later died at Hennepin County Medical Center.
The Daily News adds a link and article remarking that along with Castile's death, the similar event of "Alton Sterling's death (the day before) calls for justice against rotten cops."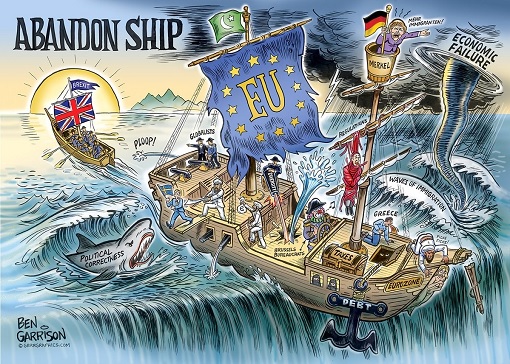 Rather, change its course and throw them overboard.
This article at The Right Stuff uses a metaphor that I have always liked, of Europe and its states as analogous to a ship and its compartments:
TRS, "For Europeans to Live, the EU Must Perish," 5 July 2016:

- Tom Paine

Think of the EU as a ship, its 28 member countries as compartments below the waterline, Europeans as passengers, Mohammedans and Africans as the sea around them. When the ship's hull is breached, its rules (EU Freedom of Movement) require all hatches between compartments to remain open. (It is impossible to exclude anyone with EU papers from moving to another EU member except in extreme cases). Crazy but true.

While the ship's crew could in theory protect passengers by closing hatches to contain flooding to one compartment, in practice the crew devotes its efforts to silencing the passengers' "hydrophobia" as the sea pours in…
The article focuses too much on law change, however. That is an arduous and vastly insufficient answer to what we need: which is a compelling argument for mass deportation, a call emphatically understood, undertaken with the action of a flood of combined nationalist effort that would simply drag laws and bureaucracies along or bury them underfoot if they will not willingly comply to our will.
I.e., rather than abandoning ship we ought change its course and throw them overboard.
Here's an interesting development:
BBC News, 'Austria presidential poll result overturned', 01 Jul 2016 (emphasis added):

Austria's highest court has annulled the result of the presidential election narrowly lost by the candidate of the far-right Freedom Party.

The party had challenged the result, saying that postal votes had been illegally and improperly handled.

The Freedom Party candidate, Norbert Hofer, lost the election to the former leader of the Greens, Alexander Van der Bellen, by just 30,863 votes or less than one percentage point.

The election will now be re-run.

Announcing the decision, Gerhard Holzinger, head of the Constitutional Court, said: "The challenge brought by Freedom Party leader Heinz-Christian Strache against the 22 May election… has been upheld."

He added: "The decision I am announcing today has no winner and no loser, it has only one aim: to strengthen trust in the rule of law and democracy."

Austria's politics have been thrown into confusion. One of the most controversial and polarising presidential elections in recent history will have to be re-run.

This is a moral victory for the far-right, anti-immigrant and Eurosceptic Freedom Party, which launched the legal challenge last month after alleging "terrifying" irregularities.

The Freedom Party is hoping that the decision by the court will help its candidate Norbert Hofer win in the new election this autumn.

Hanging over the vote is the shadow of "Brexit" - the UK's decision to leave the EU.

Will Mr Hofer choose to make Austria's future membership of the EU a campaign issue?

Some Austrians think the vote by the United Kingdom to leave the EU could boost populist and nationalist sentiment in Austria. Others believe the political turbulence in Britain may make people more cautious about Eurosceptic parties.

Mr Hofer said on Friday he was pleased that the court had taken "a difficult decision", adding: "I have great trust in the rule of law."

Mr Van der Bellen said he was "very confident" he would emerge the winner.

"Austria needs to be well represented in Europe and the world. If we can do it once, we can do it again," he told reporters.

Austrian Chancellor Christian Kern said the court ruling showed that the country's democracy was strong and he called for "a short campaign, a campaign without emotions".

'Rules broken'

In two weeks of hearings, lawyers for the Freedom Party argued that postal ballots were illegally handled in 94 out of 117 districts.

It alleged that thousands of votes were opened earlier than permitted under election rules and some were counted by people unauthorised to do so.

The party also claimed to have evidence that some under-16s and foreigners had been allowed to vote.

In its ruling, the court said election rules had been broken in a way that could have influenced the result.

But it said there was no proof the count had been manipulated.

If elected, Mr Hofer would become the first far-right head of state of an EU country.

His party has based its election campaigns around concern over immigration and falling living standards for the less well-off.

After Britain voted to leave the EU, Mr Hofer said he favoured holding a similar referendum in Austria if the bloc failed to stop centralisation and carry out reforms "within a year".

Last Sunday, he told the Oesterreich newspaper (in German): "If [the EU] evolves in the wrong direction, then in my opinion the time has come to ask the Austrians if they still want to be part of it."

His opponent, Mr Van der Bellen, is strongly pro-EU and has spoken of his dream for a border-free "United States of Europe".

The two men went forward to a run-off when, for the first time since World War Two, both the main centrist parties were knocked out in the first round of voting.

Following the court's order to re-run the vote, President Heinz Fischer will be replaced on a temporary basis by three parliamentary officials, including Mr Hofer.

The new election is expected to be held in September or October.

What powers does the Austrian president have?

It is a mostly ceremonial post. But the president does have the power to dissolve the National Council - the more powerful lower house of parliament. That triggers a general election.

The president can only do that once for a particular reason - he cannot use the same grounds to dissolve it again.

It is the chancellor's job to appoint government ministers. And the chancellor has the power to dismiss the government. But ministers have to be formally sworn in by the president.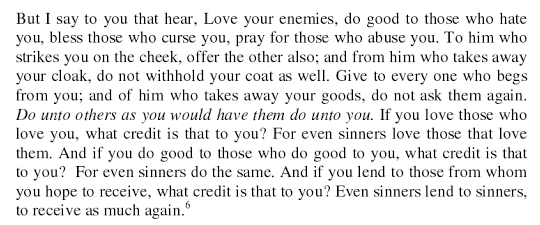 The Sermon on The Mount Ensconces The Golden Rule of Altruism
Majorityrights prefers to deal with verifiable reality as opposed to speculative theory and faith based systems of rules as we look after the interests of our people. We are looking after genetic groupings and genetic interests as key criteria, even if these are not the only important verifiable criteria to keep track of our peoplehood and that of others. Rationale and rule structures are another criteria for that purpose.
While existence is of course equiprimordial to genetic interests, to secure it for any span and legacy requires rationale and varying degrees of sophistication to negotiate complex rule structures of interaction. "Rules" (1) are the term of common currency that we will use for the logics of meaning and action that people use to negotiate interaction and these complex, protracted exchanges beyond episode, close personal relationships in yield to maturity of their full social system; and its relation to other social systems.

For those of us who are coming from this kind of perspective, where we perceive ourselves as rationally and empirically grounded, it is difficult to understand someone like pastor David Blackburn, his love of Jesus that would have him not only forgive, but want to share his love of Jesus with the men who raped and murdered his wife and unborn child; but to my knowledge, he is at least not hoping to get them released from prison.
It is even more difficult to understand European peoples allowing, even welcoming foreign incursions into The U.K., Sweden, France and Germany - it is difficult to fathom the mindset of a Merkel, who would destroy our European peoples in service to non-Europeans. But there is one rule, convoluted rule, that they have in common and makes their position intelligible to us despite their apparent irrationality.
The Golden Rule is a part of the Sermon on the Mount, which is a central text in the Christian faith. It states: "Do unto others as you would have them do unto you". There are similar instructions in many other cultures.

Despite receiving high respect and wide popularity, the rule raises critical questions. What is the recommendation more exactly, and is it good advice?
This post will prepare a discussion of the work of Jan Tullberg - viz., the difference between the golden rule of benevolence as opposed to the silver rule of reciprocity - as it applies to assist in the reconstruction of a necessary consensus of moral rules among European peoples and for coordinating our relations to others.
____________
There is a consensus among advocates of European peoples that in essence we seek to secure the existence of our people. There is much dispute over how that is to be done…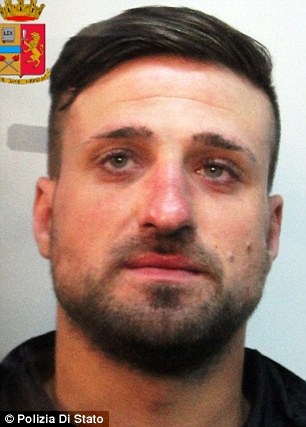 There is an absurd and detrimental habit of thought among WN who would draw the line of race too narrowly, snobbishly, and among those who would find weakening our defense convenient, that Sicilians are not White or are heavily
mixed with blacks
I have long advised against romanticized images of the Italian Mafia as portrayed in the legacy media. These are not organizations based on honor and family, as that media depicts, but rather criminal organizations based on money facilitated through treachery - these have not been organizations for our racial defense as we White Nationalists might hope.
In an irony, however, now that the immigration invasion has brought with it waves of African organized crime as well, suddenly the Cosa Nostra is forced to act in defense of its turf in racial terms - and just as suddenly, the legacy media condemns it, the Italian Mafia, as the problem in that interface - not the immigration invasion, not the organized crime that it brings. Needless to say, the legacy media does not express hope that Mafia will be of some good to the defense of our blood and soil.
In truth, Italian Mafia hasn't been especially good to Italian and European blood and soil. We can hope that the immigration invasion will force them to change that but to date there has been little to show in the way of honor from Italian Mafia: The Mafia of Campania, known as the Camorra, is hardly an organization which has prioritized Italian let alone other European blood and soil. They have been cooperating with Nigerian organized crime to spread Nigerian prostitutes all over Italy - an ugly blight that can be seen on the side of Italy's highways. They have gone against tradition, trafficking in heroine and other narcotics. They have taken hostage of Italian businesses to wreak havoc with the economy and possibilities of free enterprise. In one hideous example, having taken over the waste disposal business, they've merely dumped toxic waste on the Italian habitat - once productive local farms have been destroyed; a fact that can be proved by science; but these wastelands are readily perceived by the senses, the sight and smell of vast areas strewn with and beset with mounds of unnatural garbage and stench.
An unnatural stench emanates in Sicily as well, one of sulfur, around the garbage strewn and oil refinery lined parameters of Archimedes ancient home of Siracusa - where the Cosa Nostra has control in the oil refining industry.
However, with the aura of Mafia, inter-Italian rivalry, murder and background terror, there has been an apparent consolation - perhaps with the help of that background of corruption and terror, foreign incursions were held somewhat at bay - there is only so much use that foreigners can be put to and only so many of them that are needed to do it. After a certain amount they become a threat to anybody, including Sicilian mafia interests. That limiting condition would act to protect the genotype of Sicilians from overwhelming infiltration. In the foreground of terror, despite all urban legends of Sicilians being "part black", with inborn, ineducable aggression, they are vindicated of these ignorant attributions by anybody who takes time to observe them - a knowledgeable, considerate, European, White people.
Sicily, like the rest of Southern Italy, has that reputation of background terror which serves to instill a sense that you should be on best behavior with regard to traditions, the local people and potential transgression. In the year total that I spent in Italy and Sicily between 1996 and 1998, I observed in Italians a model European treatment of the Africans who were there. Africans were not walking around in three piece suits with attache cases as you'd see in Paris. Rather, they were allowed to vend an approved array of trinkets and accessories on the streets, with no sign that they could be mistaken for people integrated with Italians - the idea of mistaking them with Sicilians is laughable. If they remained on the street after 10:00p.m. they would be rounded up by baton wielding police, put into paddy wagons and taken away. If Europeans had to host Africans whatsoever, Italians provided a model of how it might be done to keep them in their place.
That protected the EGI from interracial imposition to a large extent. That protection was buttressed also by the reality of a deserved reputation that Italian men have of being very jealous of their women.
Nevertheless, so long as blacks are in your country at all they are a threat; with the aid and force of PC being what it is, they will make their way through cracks in a racial defense system. While Italian mafia and other men were perhaps busy fighting each other or trying to make money, I would always see two or three interracial couples (pretty Italian woman, Negro male) in just about all sizeable cities that I made my way through in Sicily and Campania - even some not so sizeable ones: a few came into my father's family village during a feast.
Most disturbing to me was the fact that despite the Italian reputation, with few exceptions, I was the only one doing the Italian thing of expressing my indignation and trying to say or do anything about these pairings - and I was the only one who was likely to have any trouble for it. Thus, to get away from the provocation and agitation - with it the rage of mine difficult to control on the front line of racial defense - was a large reason why I opted to live in Poland instead, comfortably ensconced as White and removed from looming threat.
However, I did not leave Sicily before speaking to Cosa Nostra. I told them, urgently, in trance, to stop fighting, destroying and killing each other Italians. I pleaded with them to defend themselves as Italians and Europe; I tugged at the rib of the Godmother; I believe that she heard il Padrino speak through me. Let us hope so, if not pray for that.
The roots of the word and in fact the original purpose of Mafia was in "a wall" to surround and protect the Italian family - at the onset of its organization the threat was from Spanish invasions. However, Sicilians have a deep history of defending against all manner of invasion - including of course from Islam. While the pervasive sounds of church bells rang through the noontime air of Agrigento in a way that might have intimidated Islam at one time, the locals there were the ones who told me that the most critical facilitator in the immigration problem (yes, it was already bad enough in 1998) now is this religion itself - Christianity.
I found that the Sicilians are deep - much deeper than Christianity.
By contrast to the wishes of legacy media, the DM, the cuck mayor of Palermo that the DM presents as an exemplary anti-racist White man, let us hope indeed that they heard il Padrino; that the Mafia will be of some good, and express its true honor, to be that wall, and to help protect the EGI of Italy and the rest of Europe - by means of terror if need be.