Majorityrights Central > Category: Socialism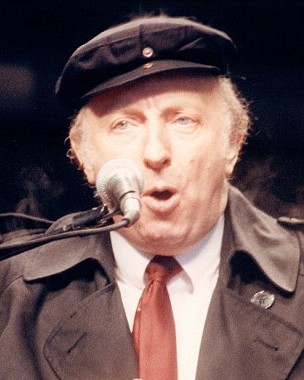 Arthur Scargill
..since we have an international audience, and sarcasm doesn't travel well, I am compelled to say immediately that Arthur Scargill is not GW's best friend, in fact, more like the opposite.
This article will be a work in process in regard to a hypothesis that I have of Scargill, that his successful fight against Edward Heath's conservative government fits in with a broader hypothesis of mine - namely that Jewish interests take the best, most serviceable ideas in terms of social function and organization - specifically in this case, I am talking about the left social concept of unions, guilds, syndicates - and they make them didactic, i.e., Scargill's union activism became didactic for the rubric and concept of the left, by having Soviet, Marxist and ultimately Jewish backing against ethnocentric, native nationalist interests; which forced right wing reaction. It is a reaction also manipulable, of which they will indeed make use in their interests. That is, where they fail to gain compliance with their international leftism - a "leftism" which spells liberalism against native ethnonationalism and tends only to allow for one nativist national union in the end - YKW.
A union is a social concept of members and non members; that is, in and out groups, non-membership, membership, legitimated discrimination and accountability on its basis. This concept can be applied to the level of ethno-nation. It is that level of unionized application especially which Jewish interests oppose - under the rubric of Marxism or the international workers Left, while deftly protecting their own Jewish unionization and nationalism (Jewish ethnocentrism and Zionism). But right wing interests, typically flying under color of objectivism, also tend to oppose this level of national unionization; and tend to conveniently go with their narrow interests as luck affords them or to be bought off by neo-liberal international interests and Jewish interests in opposition to the organization of native nationalism.
Thesis: It is standard operating procedure for Jews that they take good and compelling Left ideas for social organization, such as social unionization, and make them didactic (go over the top in misrepresentation with it to the point of reversal); compelling right wing reaction in their enemies as they are both more manipulable among enemies in that reaction and tending as such to frighten-off would-be popular supporters for the lack of empathic social perspective; its having been made didactic.
By associating himself early-on with Soviet Marxism, and successfully contributing to the overthrow of Heath's conservative government, Scargill was didactically facilitating the concept of international leftism which in the end would leave room for only one unionized nation - Zionism being the only native nationalist union to be allowed; thus it was that Scargill's unions movement was backed by proponents of international leftism and deployed as liberalism against the native national concept of Britain, imperviously forcing a reaction - Thatcher, whose Jewish objectivism acted further as a blunt instrument against the native nationalist union.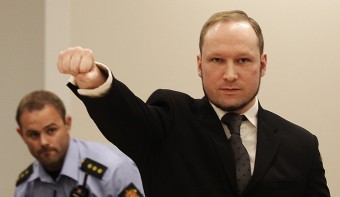 Anders Breivik
Where younger generations don't stay on page with the memo of the one unionized native nation to remain of international leftism, but maintain absolute liberalism against all native nationalisms - as the participants of a Workers' Youth League (AUF) summer camp on the island of Utøya did in their protest against Zionism - then a Zionist Breivik may be coddled to act through the available valves of ethnocentrically sanctioned aggression, that which is allowed by Jewish controlled discourse - coddled as such in his LARP to murder 77 kids in a misguided right wing reaction of nativist nationalism - Jewish interests want White nationalists to be didactic right wing reactionaries and to not be White Left Ethno-Nationalists.
Scargill more recently, still wears the red tie, but…
Coming back to the issue of Scargill, however, I thought he was going to more easily fit into the mold of a liberal, anti-racist, anti-native nationalist rat, masquerading as one concerned with unions and workers. Indeed, from what I know, admittedly not much, as I have not followed this history of British unions and their conflicts through the post World War II years, he perhaps still belongs in that category. There is evidence that he does, that he genuinely could have been a significant threat to the national interests, native and otherwise, of Britain and other European nations:
Early political and trade union activities

Scargill joined the Young Communist League in 1955, becoming its Yorkshire District Chair in 1956 and shortly after a member of its National Executive Committee.[4] In 1957 he was elected NUM Yorkshire Area Youth Delegate, and attended the 6th World Festival of Youth and Students in Moscow as a representative of the Yorkshire miners. In 1958, he attended the World Federation of Trade Unions youth congress in Prague.

[...]

National Union of Mineworkers

Scargill was a leader of the unofficial strike in 1969, which began in Yorkshire and spread across the country.[6] He had challenged Sam Bullogh, the chair of the Yorkshire area's NUM, to act on the working hours of surface workers, given that the union's conference had passed a resolution that their hours be shortened the previous year.[6] When Bullogh (unwell at the time) attempted to rule Scargill as "out of order", he was voted out by the area's delegates and a strike was declared across Yorkshire on the issue.[6] Scargill saw this strike as a turning point in the union's attitude to militancy.[7]

His major innovation was organizing "flying pickets" involving hundreds or thousands of committed strikers who could be bussed to critical strike points to shut down a target. He gained fame for using the tactic to win the Battle of Saltley Gate in 1972, and made it his main tactical device in the 1984 strike. By 1984 however the police were ready and neutralized the tactic with superior force.

In 1973, Scargill was elected to the full-time post of compensation agent in the Yorkshire NUM. (The Yorkshire Left had already decided to stand him as their candidate even before the strike.) Scargill won widespread applause for his response to the disaster at Lofthouse Colliery in Outwood, West Yorkshire, at which he accompanied the rescue teams underground and was on site for six days with the relatives of the ten deceased.[6] At the subsequent enquiry, he used notebooks of underground working from the 19th century, retrieved from the Institute of Geological Sciences in Leeds, to argue that the National Coal Board could have prevented the disaster had they acted on the information available.[6] This performance strengthened his popularity with the Yorkshire miners.[6][8]

A few months later the president of the Yorkshire NUM died unexpectedly, and Scargill won the election for his replacement, the two posts were then combined and he held them until 1981. During this time he earned the esteem of significant sections of the left and the British working class, who saw him as honest, hard-working and genuinely concerned with their welfare,[9] and he was also respected for improving the administration of the compensation agent's post. In 1974, he was instrumental in organising the miners' strike that led Edward Heath to call a February general election.

[...]

Scargill's statements in the years after becoming NUM president divided left-wing opinion with his support of Soviet Communism, most notably when he refused to support the TUC's positions on the Solidarity union in Poland or on the Soviet shooting of the Korean Air Lines Flight 007.[13] One branch of the NUM, at Amnesley in Nottinghamshire, put forward a vote of no confidence in Scargill in Autumn 1983 following his comments on these matters, but Scargill defeated this at a December meeting and won a vote of confidence instead.
It is suggested and with likelihood that his strikes, such as those on the coal mines during Thatcher years, could have been used by the Soviets and could have had disastrous consequences for national security had they not been countered by British security who were aware of underlying Soviet design.
Nevertheless, by recent talks of his - here, 1, 2, and 3 in favor of Brexit and against the European Union, its common market, etc, in which by contrast to neo-liberal interests, he goes so far as to argue against those who would depict as "racism" his and other's objection to immigration, as it is clearly against the interests of native workers, it seems that it is not quite so easy to depict him as running contrary to native nationalism, let alone his means (left unionization) doing that - at least not at first blush. Forgive the newcomers to this issue. While he may well have an outmoded idea of the sort of work and unionization to be protected, his heart appears now to be in the right place and the concept of unionization seems indeed to prevail as the natural recourse for organizing the people against scabs, the traitors and the downright treacherous - yes, including the treacherous by means of imposing immigration against native nationals; i.e., the concept holds up despite the fact that it has been typically misrepresented, including through him, by geopolitical forces trying to put forth Jewish/Zionist internationalism on the one hand and neo-liberalism on the other - both converging at a prescription of liberalism for native European nationalists; and since both sides are controlled by Jews and right wing objectivists, neither side wants anything like the unionization, the syndicalism of left nationalism for native Europeans and White diaspora as it would threaten their interests.
The concern now, of course, is that he is being used again by forces of neo-liberalism to placate naive native workers with promises of a place in obsolete production and protectionism in order to allow the YKW, Zionists and their Russian and American proxies to control the international market and labor - particularly Asia, as its rising interests would have little common ground with Zionist, Jewish and right wing interests as expressed through the Russian Federation and the United States; but may have a great deal to gain by making common cause with Left ethnonationalism among Europe and her diaspora.
More Silk Road News:
But wouldn't Asians traipsing among Europeans be looked upon as "scabs" in this concept, thus not having common interests and at risk to its adoption? Not if they're also characterizable as an accountable union, as opposed to the unaccountable ruse of objectivism.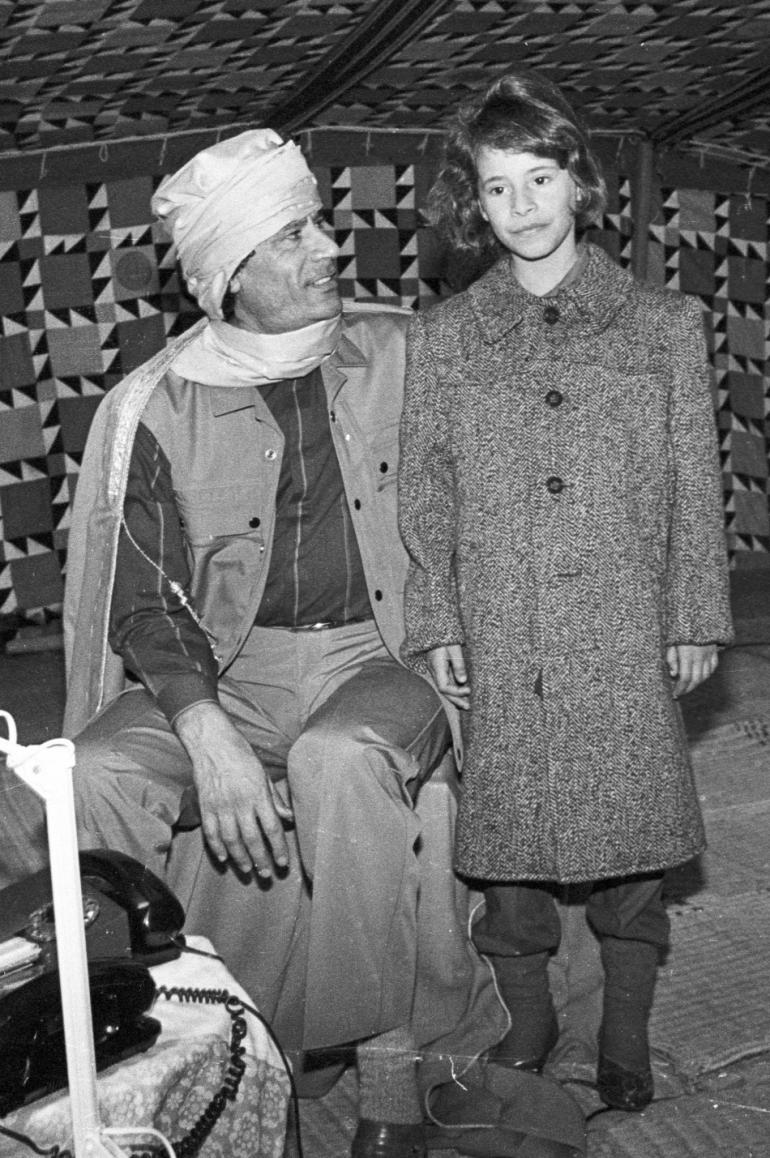 Muammar Gaddafi and Aisha Gaddafi.
R2P, the 'Responsibility to Protect' is the latest formulation which is used to rationalise just about any kind of arbitrary intervention without revealing the strategic and economic aims behind that intervention, lest those aims be subject to analysis or criticism in the international media.
Now that the situation in Libya has more or less settled into a repetitious cycle of instability of a predictably bad sort, it's worth taking a retrospective look at the intervention, drawing together the various vectors which brought about this result.
Everyone likely remembers when Dick Cheney went on a sort of flamboyant tour talking down the Libyan intervention, because he thought it would result in disaster. The old Huguenot has many faults and has always been prone to over-extending his hand and overestimating the capabilities of the US military, but he is easy to understand because he actually is a true-believer in his own words, which means that he could at least be relied on to take the Global War on Terror seriously unlike many of his contemporaries. Cheney pointed out that even by R2P's own logic, there was nothing to gain in terms of 'weapons of mass destruction' since Gaddafi had already given up his NBC weapons programme in 2003 and handed it all over to the United States.
Simultaneously, Libya had been an ally in the Global War on Terror and had collaborated repeatedly with the United Kingdom with intelligence sharing and even extraordinary rendition carried out against Islamist reactionaries of various stripes.
Cheney then invoked RAND RR637:
RAND Corporation, A Persistent Threat: The Evolution of al Qa'ida and Other Salafi Jihadists, 04 Jun 2014:

Research Questions

What is the present status of al Qa'ida and other Salafi-jihadist groups?
How has the broader Salafi-jihadist movement evolved over time, especially since 9/11?

This report examines the status and evolution of al Qa'ida and other Salafi-jihadist groups, a subject of intense debate in the West. Based on an analysis of thousands of primary source documents, the report concludes that there has been an increase in the number of Salafi-jihadist groups, fighters, and attacks over the past several years. The author uses this analysis to build a framework for addressing the varying levels of threat in different countries, from engagement in high-threat, low government capacity countries; to forward partnering in medium-threat, limited government capacity environments; to offshore balancing in countries with low levels of threat and sufficient government capacity to counter Salafi-jihadist groups.

Key Findings

The number of Salafi-jihadist groups and fighters increased after 2010, as well as the number of attacks perpetrated by al Qa'ida and its affiliates.

Examples include groups operating in Tunisia, Algeria, Mali, Libya, Egypt (including the Sinai Peninsula), Lebanon, and Syria.
These trends suggest that the United States needs to remain focused on countering the proliferation of Salafi-jihadist groups, which have started to resurge in North Africa and the Middle East, despite the temptations to shift attention and resources to the strategic "rebalance" to the Asia-Pacific region and to significantly decrease counterterrorism budgets in an era of fiscal constraint.

The broader Salafi-jihadist movement has become more decentralized.

Control is diffused among four tiers: (1) core al Qa'ida in Pakistan, led by Ayman al-Zawahiri; (2) formal affiliates that have sworn allegiance to core al Qa'ida, located in Syria, Somalia, Yemen, and North Africa; (3) a panoply of Salafi-jihadist groups that have not sworn allegiance to al Qa'ida but are committed to establishing an extremist Islamic emirate; and (4) inspired individuals and networks.

The threat posed by the diverse set of Salafi-jihadist groups varies widely.

Some are locally focused and have shown little interest in attacking Western targets. Others, like al Qa'ida in the Arabian Peninsula, present an immediate threat to the U.S. homeland, along with inspired individuals like the Tsarnaev brothers — the perpetrators of the April 2013 Boston Marathon bombings. In addition, several Salafi-jihadist groups pose a medium-level threat because of their desire and ability to target U.S. citizens and facilities overseas, including U.S. embassies.

Recommendations

The United States should establish a more adaptive counterterrorism strategy that involves a combination of engagement, forward partnering, and offshore balancing.
The United States should consider a more aggressive strategy to target Salafi-jihadist groups in Syria, which in 2013 had more than half of Salafi-jihadists worldwide, either clandestinely or with regional and local allies.
Now, why would Dick Cheney be going around hawking this research in defiance of the US government in 2014? We know that it is not due to the usual partisan party-political reasons, because US party-political divisions are largely illusory anyway. The only explanation is that he seriously thought that the US was doing something that he didn't think it was 'supposed' to be doing.
This means that there was a fundamental rift between Dick Cheney's view of reality, a view of reality which had evolved between 2001 and 2007, and the new (or old, depending on how you look at it) reality that had asserted itself after 2011 as Hillary Clinton happened to be steering the ship of foreign policy as Secretary of State. This is not due to a difference in character of the individuals per se, but rather, a difference in the circumstances at the time, which Cheney had not caught up to because he was no longer in office and was not subject to the countervailing winds of lobbying (this includes not only positions taken by companies, but also positions taken by whole states, significantly, Israel and its 'Clean Break' programme going into effect in Libya) which reflect the change in economic necessity. Cheney is still living 'in 2007'. The logic of capital was thus partially revealed through the nature of the 'gap' between Cheney's—now out of office—and Clinton's—then in office—understanding of the situation.
After 2001, there was the perception among the Americans—or at least, it appeared that such a perception existed—that the days of leveraging Salafist-jihadists as a tool of American foreign policy had ended, because the events of 11 September 2001 had shown them that a new enemy had emerged and that this enemy was the very same Salafist-jihadism that they had been patronising in one way or another through the Cold War and its immediate aftermath. Some of the Americans seemed to actually be of that mind themselves, and so it may not have been a mere perception.
However, we live in a reality in which material economic factors have predominance over the idealist conceptions, and in cases where the two do not line up, the longer the timeline is extended, the more the economic factors come into predominance. As Friedrich Engels said:
Marx and Engels Correspondence, 'Engels to Borgius', 25 Jan 1894 (emphasis added):

Their efforts clash, and for that very reason all such societies are governed by necessity, which is supplemented by and appears under the forms of accident. The necessity which here asserts itself amidst all accident is again ultimately economic necessity. This is where the so-called great men come in for treatment. That such and such a man and precisely that man arises at that particular time in that given country is of course pure accident. But cut him out and there will be a demand for a substitute, and this substitute will be found, good or bad, but in the long run he will be found. That Napoleon, just that particular Corsican, should have been the military dictator whom the French Republic, exhausted by its own war, had rendered necessary, was an accident; but that, if a Napoleon had been lacking, another would have filled the place, is proved by the fact that the man has always been found as soon as he became necessary: Caesar, Augustus, Cromwell, etc. While Marx discovered the materialist conception of history, Thierry, Mignet, Guizot, and all the English historians up to 1850 are the proof that it was being striven for, and the discovery of the same conception by Morgan proves that the time was ripe for it and that indeed it had to be discovered.

So with all the other accidents, and apparent accidents, of history.

The further the particular sphere which we are investigating is removed from the economic sphere and approaches that of pure abstract ideology, the more shall we find it exhibiting accidents in its development, the more will its curve run in a zig-zag. So also you will find that the axis of this curve will approach more and more nearly parallel to the axis of the curve of economic development the longer the period considered and the wider the field dealt with.

In Germany the greatest hindrance to correct understanding is the irresponsible neglect by literature of economic history. It is so hard, not only to disaccustom oneself of the ideas of history drilled into one at school, but still more to rake up the necessary material for doing so. Who, for instance, has read old G. von Gülich, whose dry collection of material nevertheless contains so much stuff for the clarification of innumerable political facts!

For the rest, the fine example which Marx has given in the Eighteenth Brumaire should already, I think, provide you fairly well with information on your questions, just because it is a practical example.
By quoting this, am I implying now that the United States and some of its allies have been drawn into finding it economically 'necessary' to support Salafist-jihadists? Yes, it seems that economics has reasserted itself.
Previously I had, with some degree of confidence, said this on the issue:
Kumiko Oumae / Majorityrights, 'North Atlantic: You Have Spread Your Dreams Under Their Feet', 11 Jul 2015 (emphasis added):

Islamists feel that their economic and social relevance is being sidelined by the dominance of international finance capital and the national bourgeoisie of countries in the developing world who have been activated by the unbinding of the circle of North Atlantic finance that took place after the 1970s. After the 1970s, capital flowed out of the North Atlantic area and into the developing zones in the periphery.

As a result of that movement of capital, social transformations took place, which Islamist reactionaries of different sorts interpreted as being a threat to their own dominance over the civic spaces - some of these being countries, some of them being zones within countries - in the Middle East and Central Asia.

However, this chaotic process, out of which a new order will emerge, is entirely necessary and is justified by the role that the actors in the North Atlantic are playing. I use the word 'justified' not in the petty-moralist sense of the term, but rather, in the scientific and economic sense of the term. The international financial system exhibits its justification for existing - its historical role - through the fact that it takes its surplus wealth and uses it to wend its way through every corner of the earth looking for new ways to engender the development of productive forces. This is a role that it will continue to be justified in taking on, until such time as it exhausts its progressive potential and is necessarily sublated and superseded by new social and economic systems, ones which would be established on socialist or syndicalist foundations. There is considerable evidence since 2008 that the system of international investment is already approaching its structural limits, and that various actors are attempting to explore those limits. And that after the development and interconnectivity of South East Asia is completed, 'zero-profit capitalism' could next emerge.
It's clear now that the progressive potential of American and French capitalism is drawing to a close. Whereas previously the trajectory seemed to be that these states would find themselves locked into a zero-sum conflict over the fate of the Arc of Instability, the present interest of monopoly capital in maintaining their market share in the face of competition from elsewhere, is to enter into a 'Holy Alliance' of compromise and retrogression in which the United States and France begin to cooperate with their former ecclesiastical and feudal adversaries against a common threat of expropriation in the local sphere. They find themselves united in a common antipathy toward socialism, to shore up their global hegemonic position.
Bold statement, right? Do I have any proof at all to justify this view? Yes. See here:
U.S. Department of State Case No. F-2014-20439 Doc No. C05779612 Date: 31 Dec 2015:



I don't think that requires any particular comment. It practically speaks for itself.
However, could any of this have happened without tacit Russian consent? Let's continue our retrospective:
The Jamestown Foundation, 'Russia Placing Itself Above the Fray in Libya', 29 Apr 2011 (emphasis added):

Russia made the US/NATO military intervention in Libya possible in the first place, by abstaining in the UN Security council vote on resolution 1973, rather than vetoing it. Russia's March 27 abstention was a diplomatic masterstroke, poorly understood at that point by the Obama administration, which credited its "reset" for the Russian green light. As Konstantin Kosachev, chairman of the Duma's International Affairs Committee, spelled it out: By abstaining, Russia has positioned itself to demand full observance of the resolution's provisions by those who voted for it, and without sharing responsibility with those countries for the political consequences of their intervention (EDM, April 25).

As it turns out, the Western belligerents have undertaken this operation with insufficient forces; the US has withdrawn its most effective strike planes prematurely from action; and NATO — to which the US has largely devolved the operation — fights with one hand tied behind its back, unable to reinforce and escalate as long as Russia does not approve this via the UN Security Council, or by some tacit arrangement.

Arming the rebels is a poor option because it would simply prolong the conflict without a decisive outcome, absent of a massive US/NATO offensive. The top rebel commander, General Abdel Fattah Yunis, has rushed to Brussels, with a shopping list of weapons for insurgent forces that are yet to be trained. "We don't mean light arms," Yunis clarified for the press in Brussels. He wants Apache helicopters, anti-tank missiles, and torpedo boats for the rebel forces. "NATO has everything," he judged (Interfax, April 28).

Russia will not necessarily or permanently veto a massive US/NATO offensive. Moscow will almost certainly negotiate its position, seeking trade-offs on issues of priority interest to Russia. For the time being, it can de facto tolerate an incremental escalation of offensive operations, insufficient for Western belligerents to win quickly, but sufficient to entangle them in yet another protracted conflict. If this scenario materializes, Moscow plans to emerge in some mediator's role above the fray. And irrespective of the tempo of military operations, Russia is set to collect a windfall on European oil and gas markets, due to the halt in Libyan supplies for an indefinite period.
And:
The Jamestown Foundation, 'Russia Unveils Political Objectives In Libya', 21 Apr 2011 (emphasis added):

Based on statements by Medvedev, Foreign Affairs Minister Sergei Lavrov, and other officials ("Moscow Positioning to Exploit Libya Stalemate," EDM, April 21), Russian objectives at this stage in the Libya conflict can be summed up as follows:

1. An early ceasefire in place, to be followed by mediated negotiations between Muammar Gaddafi's government and the insurgents. Russia opposes regime change in Tripoli, but seems noncommittal on two key issues: Gaddafi's personal departure from power and Libya's territorial unity. With or without Gaddafi, an early ceasefire in place would result in dividing Libya de facto into eastern and western territories, pending an uncertain outcome of negotiations between Tripoli and Benghazi.

2. Adherence to the UN Security Council's existing mandate, which is limited to enforcement of a no-fly zone. Russia tolerates US/NATO air strikes in support of the outgunned insurgents, but opposes any ground operations, or arms supplies and training, to the same insurgents. Such prohibitions ensure the military superiority of pro-government forces, while the air strikes merely help the insurgents to fight defensively. Thus, Russian policy favors an inconclusive, open-ended civil conflict in Libya.

3. No legitimate US/NATO actions without the UN Security Council's, i.e. Russia's, consent. Russia wants the Security Council to evaluate NATO's compliance with the relevant resolutions on Libya. Such deference to the United Nations (instrumental in Moscow, ideological in the Obama administration) can open a way for Russia to affect NATO policy decisions through its role in the UN Security Council.

4. A halt on Libyan oil and gas supplies to the European continent. Russia gains from the unexpected interruption of those supplies and is interested in a prolonged halt. This has become, tacitly but indubitably, a Russian objective in the Libya crisis. Thanks to this conflict, Russia free-rides on higher prices for its oil and gas; it can increase its market share in Italy, Austria, Germany, and potentially other European countries; and gains more lobbying power for Russian energy projects that increase European dependence on Russian supplies.

Beyond the objectives linked directly with this conflict, Moscow has a broader interest in seeing the US and NATO tied down in wars of choice and other protracted confrontations. These increase Russia's leeway for action in ex-Soviet [Central Asian] territories, Russia's top priority. Moscow must welcome the disproportionate allocation of Western resources to expeditionary wars from shrinking defense budgets in NATO Europe, where lack of military investment stands in contrast with Russia's ambitious military modernization program.
So, that's that. My intent was not to rehash things that are already known, but rather, to draw a view of the conflict which may not be known to the average observer, particularly not observers taking the positions favourable to Russia that have become standard to "WN" and "the Alternative Right". Positions which are of course completely at odds with the actual nature of the Russian Federation.
Part two will fill in some gaps on the role of Israel and Ethiopia in the Libyan conflict and its aftermath, as both countries made strategic gains as a result and were invested in the outcome. So stay tuned for that.
Part two of Kumiko Oumae's critical examination of Matt Parrott's Christian traditionalism.
Subjects covered included: Global baptism, Christian universalism, homosexuality, Africa and the population question, Syria.
58 mins, 52.6 MB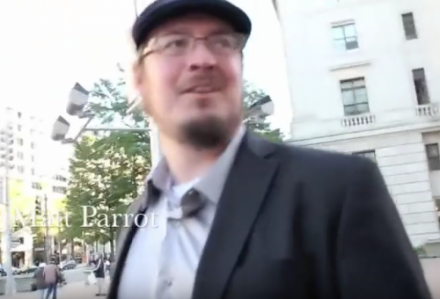 Matt Parrott at NPI.
Summary: A two-part critical examination, conducted by Kumiko Oumae, of many areas of Matt Parrott's Christian traditionalism, from Matt's faith fundamentals as an Orthodox Christian traditionalist and nationalist - in that order - to Matt's views on freemasonry, the relationship of Judaism to Christianity, the pagan past, how religion renews, global baptism, Christian universalism, homosexuality, Africa and the population question, and Syria.
Can I just say, from a personal perspective, that I thought the interview was a success, notwithstanding any hostilities which may have existed prior to it (and since). Kumiko was very well prepped and she did a great job of maintaining a high tempo of relevant and close questioning, to which Matt responded generously.
My thanks to you both.
This is part one: The fundamentals of Matt's Orthodox Christian traditionalism examined, Freemasonry, Judaism and Christianity, the making of religions.
1 hr 22 mins, 75 MB.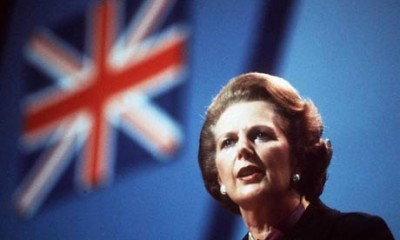 "There is no such thing as society"
In that act of being mistaken, anyway - let's leave a way out for people understandably reacting to the Jewish misrepresentation of the terms, "left" and "post modernity".
Internal Relation and Emergence
You don't have to take a position which places your people (praxis) as the central gauge. You can go on like a right wing fool for Jews and place a "quest for truth, facts and universal foundations" (and "inequality" even?) above all - even wreck your own people in that "noble quest;" but you'd be an unnecessary fool, a dupe for Jews and Jewish thinking in so doing. You don't have to put our people at the center - but you can, as factual verification and reality checking are available in an instant if you are not dealing with reality; whereas the principles upholding our people took many centuries to create and are much more precious and difficult to reconstruct, if ever they can be. It isn't necessary to place facts at the center - people are born of facts and if afforded correct principles, proper agency and accountability, our people will come to continually adjust their interests with the facts. Hence, the right's whole arbitrary-making quest for facts and episodic verification at the expense of principled interest in our people is the height of folly.
Chasing mere facts and perfect verification away from "faith" in our people will tend to take them into runaway, beyond our people's systemic interests - as opposed to taking the White post modern turn into its facilitation of the preservation and reconstruction of our people - where the facts are ensconced in the sufficiently deep emergent reality of our people's systemic history to afford re-framing at their authentic place in relation to our human ecological system.
Right and Altright reactionary fan club - scavenging the wreckage of continued reaction.
The right, "alternative right", those in their orbit, lay in wait as vultures for things like GW's latest surprise: as I stepped aside from a discussion of British politics, he applied the theoretical wrecking ball again to "THE left" and "post modernity" at their behest (he isn't so lame as to have to do it for himself); ill-prepared for the surprise in that context, I put up a threadbare defense against what I've come to see as a part of GW's autobiography - "champion of the right, universal foundational unifier against the left's class divisiveness."
GW - working class hero who sees their classification as a critical problem of imposed nationalist division.
If you are coming here, like myself, chances are that you appreciate GW's ability - you delight as he wields a scalpel on behalf of White/ethno-national sovereignty, more often a wrecking ball to the pretenses of academia and scholarship that are working against it.
We value this, want him to continue, want him to be satisfied with his part and his contributions.
What follows here is going to show little appreciation for that, which is abundant and shows forth in spontaneity for the surfeit of his intelligence - often yielding indispensable flourishes and insights that I myself cherish. This piece is rather an ungrateful piece in that regard, given that he has stood by me as I set about chartering a new platform for Majorityrights; and I sent scurrying many who had deep appreciation and respect for him as well; but it is neither for myself nor "his own good" that I proceed not feeling particularly guilty about that - nor is the matter of face saving a pressing matter for either of us - the sake is proper theoretical grounds, which is always my central motivation. Still this will appear rather like a hit piece - as it takes aim, focuses on the clumsier props of GW's worldview, philosophical underpinnings and aspirations - not on better sides and ideas, which will emerge cybernetically in balance of fact.
If you are coming here, you probably appreciate and identify with GW's rogue path: as a completely disaffected outsider to the academic fray, he early on rejected the nonsense coming out of there, particularly from fields dealing with social issues. And you delight along with him as he continues to apply the wrecking ball to their cherished liberal ruses under cover of "The left", their wish to open important borders and boundaries, to bring down individual merit, to drag others down into primitive individual and group failure - instinctively, you sense him taking down liberal bullies who are smug enough to insulate themselves from the consequences of the unsupportable concepts of social "justice" that they wield against those native White populations least responsible for others problems, most likely to suffer from liberalism and least likely to gain from the applications known as "The Left" - applications which can recognize just about any collective unionization of interests except one kind - White. Certainly a (((coincidence))).
Most people who've come here, myself included, have also experienced mystification over GW's not being satisfied with that. You have been at least temporarily mystified as he evades into the arbitrary recesses ever available by the empirical philosophy that underpins modernity; and as he continually applies its wrecking ball, secure in the faith that it will leave in its wake only that which is fine and good; a wrecking ball summarily dismissing scholarship, conceptual tools and principles that others set forth to guide social action.
I have been stunned as he sends the wrecking ball my way as well, summarily dismissing even carefully culled and profoundly warranted philosophical ideas, eminently useful conceptual tools and important rhetorical positions that I have geared to his same White ethno-nationalist interests; while his modernist philosophy willy-nilly casts me into the role of the "lefty academic" foil in key moments.
I am no longer mystified by this.
A reactionary position is mostly retreating (evading) and attacking - whatever looks like an enemy or Trojan horse - but for its instability, it is susceptible to chase after the red cape.
An early contentious streak in the autobiography over-reinforced by circumstance, ability and admirers.
GW is wonderful, we love GW, but like the rest of us, he is not perfect. There is a residual strain of contentiousness in his autobiography that stems from his early disaffection and precocious disregard of liberal prescriptions coming from academia. It's a part of his autobiography that he takes a great deal of pride-in. It is also socially confirmed enough so that he continues to chase its red cape known as "THE left;" and keeps applying the modernist wrecking ball to any concepts the tiniest bit speculative in circumscribing social interests; or adopting any terms also used by liberal "left" academics - even if used in different ways, he will understand it in THE left way that he is familiar with - and summarily dismiss it as such or apply the wrecking ball.
Unlike most people disaffected of liberal academia, he is not of the working class sort content to shake his fist at academic pomposity, to find solace in a beer and the pragmatism of his working class buddies, allowing the union misrepresentatives to negotiate his interest with their fellow liberals of academic background; nor is he content to join in with the White collar and middle class who typically denounce the worst of academic socialists as unrealistic, while they go along with the liberal anti racism of the academe, signaling their one-upness to the lower classes by denouncing as backward superstition whatever defensively racist discrimination they might even require.
He does share a few things in common with the typical middle class perspective however. Naturally, he has a bias toward viewing his success in positivist terms, as having come about from his gray matter and personal initiative, not because he derived any benefit from artificially imposed social bounds against competition and to circumscribe cooperation.
Though he can relate to the working class "xenophobia", he maintains that their maintenance of who they are among a collective "we" (i.e., particular native European nationals) and their choice of whom to intermarry with (same particular native European national) is something that should and can emerge naturally from their genetics - an identity that will emerge naturally, provided they do not have liberal, Fabian and Marxist ideas imposed upon them; the last thing GW wants is to impose another artifice upon them, one which he believes could divide them against their upwardly mobile English brethren, and in turn, divide the middle class even more against them. I.e., the "left" and "right" is normally taken as an economic divider and unifier of class, not a racial nationalist one as I am proposing. The middle class, as much as any, might be reluctant to 'get it' and not identify with a "White left," in which case we would be back to the divisive issue, not the uniting issue that both GW and I seek - we may not agree on terminology but we do agree on native nationalism.
Thatcherite obectivism a means for personal advancement and foundational unification of nationalism.
In fact, GW is a native nationalist, deeply offended by the class system which has long hampered English unity. Thus, he is not content to disavow the worst of liberal and Marxist academics, writing-them-off as the idiots that they are, while leaving the working class to the fate that liberalism will bring to them, and, if left unabated, to all of us eventually. Like a few, more ambitious among us, he set about to get things right, to open a platform for White nationalists, even before it was quite the immanent practical necessity that it is now.
He aspires to identify the ontological connection between all English classes which, if unfettered by artificial constructs, would have them acting as native nationalists in loyal unanimity to their interests.
In that regard, Margaret Thatcher represented to him a liberating moment from the incredibly burdensome artifices of liberal, Fabian and Marxist Left union delimitations and by contrast an opportunity to unite as nationalists on natural positivist grounds.
Normal first reaction that doesn't take Post Modern turn as it fails to see liberalism flying under left colors.
Indeed, most anybody of this ambition, myself included, who cares about our race and its ethnonational species, starts out in reaction to the absurd, contradictory and destructive liberal rhetoric coming out of academia and reaches to grab hold white knuckle to foundational truths, particularly scientific fact, which cannot be bamboozled by the rhetoric of liberal sophistry (which we later come to recognize as more often than not, Jewish in original motive). And we do grab hold white knuckle - that is to say, scientistically, in rigid over and misapplication of hardish science to the social realm, as we cannot trust the social realm, its rhetorical caprice if not deception - its ongoing disordering effects that apparently threaten to rupture social order anew with every agentive individual. Coming from a non-Jewish, Christian cultural perspective, where our bias starts, if not Jesus, we first liken ourselves to Plato and then modern scientists seeking to gird and found our place and our people's place, whereas "they" are Pharisees and sophists, wielding the sheer rhetoric that we are going to debunk with our pure, native ability and motives. In a word, we are going to do science against their dishonest bias against us - they are indeed being deceptive and biased on behalf of unfair people; we see it as our objective to establish universal foundational truth that will be unassailable to this sophistry.
That is the normal first reaction of a White person who cares about themself and our people - it was mine and it was GW's - a nascent White nationalist in response not only to the anti-White discourse coming out of the university, but in response to the very frame of the discourse - that is to say, taking on the frame [Jewish and liberal social stuff and lies versus White science and truth] - against accusations of privilege, racism and exploitation, we sought pure innocence in truth beyond social tumult and disingenuous rhetorical re framing. We (understandably) acted with absolute revulsion to anything like social concern and accountability - why should we be accountable to ever more alien imposition? - itself neither offering nor asking for an account sufficient to maintain our EGI - and where our people are eerily unconcerned or antagonistic to our people as well, we are only more compelled to take on the task ourselves - to pursue pure warrant. Our first reaction to the liberal chimera called "THE left" is: "I" noble servant of postulates - theorems - axioms - upon universal foundational truth."
Beyond our people's relative social interests even, we must save ourselves from the lies of "The left" (never minding that their first lie is that they represent our left) and found our moral/ontological basis where Jews, other tribalists and our selfish liberals, who only care about themselves, can never again manipulate it. We hold white knuckle, rigidly, in reaction to Jewish sophistry.
History will show that our people who pursued and secured sovereignty, health and well being found a philosophy advanced of that - competent and able to secure their social interests. They'd taken the White Post Modern turn from this reactionary position.
For reasons unfolding here, including reasons of his personal autobiography, GW has yet to appreciate and take the post modern turn.
Personal ability and interpersonal circumstances have facilitated his carrying-on in a typical first philosophical position of an amateur outsider in regard to academia - the epistemological blunder of "they are just sophists who provide nothing but nonsense while 'I' and my pure thoughts in relation to 'theory' am going to set the world aright" - an epistemological error in the relation of knower to known that is born in reaction and puerile hubris, carried on by being strong, smart enough to persist long after most people would shrink back from the signs of its limitations; going further uncorrected as it has been endorsed by "no enemies to the right" (a dubious principle, if there ever was one); it has grown into a surprisingly big and audacious ego wielded as a wrecking ball against "post modern philosophy." We are supposed to rest assured on his faith that in the aftermath of wreckage, that the emergent qualities of his mind are all that is required besides the occasional foil to play off of in order to clarify and carry the modernist program forward to unshakeable, universal, foundational truth - unassailable to any social reconstruction. Never mind that we are already willing to agree upon most of the fundamental rules that he would seek - our agency is not necessary if it is going to suggest anything like planned social construction of systemic defense. No, that's all impure stuff to be cast aside; and by contrast of true Platonic form, if you are freed from that ignorance and come to know the good he will secure, you will do that good.
He is not satisfied to simply negotiate, reason-things-out and reach an understanding among his people, he is not even particularly concerned that it won't be a damn bit of good if people can't understand his philosophical yield - he wants to secure that good on ontological foundations beyond praxis - beyond the capacity for manipulation. Most sophomores abandon this, their freshmen objective, as not only obsolete philosophy, but in fact, come to recognize it as destructive philosophy - a destruction which GW continues, with tremendous faith, without need of Aristotelian compass, that tremendous confidence to persevere where Wittgenstein failed.
The boomer generation - libertarianism and egocentrism.
The likes of Bowery and GW will be slower, if ever, to make the turn in direction, not because they are stupid, of course, quite to the contrary, but because they have the mental horsepower necessary to keep patching and operating the antiquated and obsolete technology that is modernity; and stem predilection both motivates them and enables them to do that; they are more self sufficient, less immediately reliant on the social (why carry others weight?); more confirmed by females by being reliable as such (concentrating on how to do things, not stepping on the toes of females by asking questions of social control - as long as you are at one end of the competition you are OK - liberal or the right wing end); confirmed by non academic workers in their more pragmatic concerns; and confirmed by right wingers in their penchant for anti-social theory beyond social manipulation - exactly, they are also slow to take the turn, of course, because they have an understandable lack of trust in liberal-social narratives; this unwillingness to suspend disbelief may be increased inasmuch as they have benefited as baby boomers, less harried for their identity in the parts of their life-span experienced prior to the culture of critique and in their personal initiatives after its reprieve - in Bowery's case, with aspects of the objectivism behind Ron Paul's libertarian "revolution"; and in GW's case, during the Thatcher years (Thatcher's initial backers having discovered her reading Wittgenstein's cousin, Hayek, who obliviously carried forward upon the Tractatus) - years of brief, partial liberation from liberal-left union fetters - "there is no such thing as society" - in either case, a false friend facilitated as false opposition - viz., an expression of steered objectivism derived of Austrian schools beginning with Wittgenstein.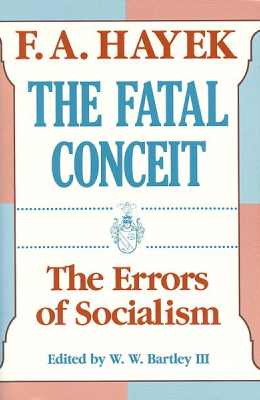 The title is a projection of objectivism
.
Subtitle: look who else is reading it.
What is confirmed to me - in a roundabout way, when GW dons his powdered wig, grabs a quill pen, does his best John Locke or whatever voice serves, and says oh, "that's just Aristotle and his rhetoric," "all of the good ideas are coming from the right", "based in nature, none of this praxis stuff", says that he "never loses an argument against academics", etc., then continually re-applies radical skepticism of the empiricists and their forerunners - is that he is showing an ego driven and confirmed desire to carry-on the "pure" modernist project; viz., in his ontology project and his destruction of everything in its path, even treating Aristotle and William James as utter morons, GW is revealing a vain desire to do something all alone, like a combination of Wittgenstein's Tractatus Logico Philosphicus and Heidegger's Being & Time: "The world is everything that is the case" meets "the worldhood of the world" - without the post modern implications of the latter. All that is required is the emergent qualities of his mind to set the world's ontology aright - it will be "unassailable" by liberal, social, "left" rhetoric.
His reaction, confirmation and penchant for empirical verification against Jewish rhetoric has apparently caused him to disregard the post modern turn that was occuring also in Heidegger's philosphy, albeit in Heidegger's case, in that somewhat rigid, German way (which I find endearing).
GW appreciates Heidegger, so why does he not move forward from 1927 and why does he retreat to 1921 and the Tractatus? That he consders "OF being" the better starting point than Heidegger's "There Being" provides a clue to ego centrism and Cartesian anxiiety - he not only proposes the reconstruction of the Cartesian starting point, "Of being", but proposes it as an exclusive position, not even taking hermeneutc turns with Heidegger's non-Cartesan starting point, "There being."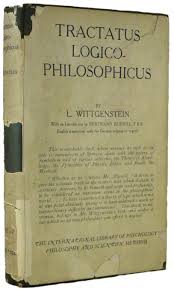 "Unassailably" proclaiming that "The world is everything that is the case"
Whereas Wittgenstein himself was forced to yield-to, if not recognize the necessity of, the post modern turn - so much so that he was embarrassed by his effort at a complete ontology in The Tractatus Logico Philosophicus - having proclaimed its logic "unassailable" at once upon completion, he later repudiated it, even took to referring to its author as if a different person.
The Motivation for Post Modernity
Part of the craze for "post modernity" is that people (correctly) sense that modernity is destroying their differences, their traditions, their ways of life, their people and their very lives. And yet they frequently found traditional societies destructive as well. Therefore they were happy to have not only backing of cross cultural studies, vouching that different ways of life are valid, but also some confirmation from the very foundational math and science which modernity pursued to an apex that finally turned back on itself.
Kurt Gödel had demonstrated that a theory of any complexity could not be both complete and unambiguous.
Neils Bohr had priorly announced that there is no instrument fine enough to resolve the wave/particle distinction.
Heisenberg's uncertainty principle elaborating from that was subtler still - that the observer is engaged in interaction and has reflexive effects upon that which he observes.
Confirmation of Aritstotle's Praxis and suggestion that it should be the radical basis of assessment, not pure objective facts.
These findings confirmed Aristotle's premises as set forth in Nichomachean Ethics - on the nature of Praxis - people are in reflexive relation, mostly requiring a degree of practical judgement as they are less predictable than the theoretical causality which the hard sciences pursue. It also would suggest placing praxis more in the center than theory - i.e., a socially based perspective where people are the arbiter, as opposed to "I think therefore I am" in relation to mere, indisputable facts and non-interactive third person behavioral units; a pursuit even outstripping the subject ultimately in favor of fixed theoretical facts - the Cartesian relation (pursued non-relation, as it were) of knower to known.
Vico was first to take the hermeneutic turn against Descartes, to bring ideas into historical context, the relation of knower to known into the social world of praxis
A relation knower to known other than the Cartesian model is required by modernity's recognized failures and impervious destruction.
Those who care about people, who see the destruction of Descarte's "relation" of knower to known, understand the wisdom of Aristotle, and realize that Vico - Descartes' first major critic - was in fact, proposing the taking of theoria into praxis: i.e., correctly placing people and praxis at the center of his world view. He was setting forth the historical, hermeneutic world view, the post modern world view. And, in turn, those who understand Heidegger will see that he was following in that same direction, which may be called "existential" and which is centered in praxis - the social world.
The White Post Modern turn is, of course, the best and most moral perspective for advocating people - Whites especially - Jews don't want that and so they fool the uneducated masses and most of the educated masses as well by reinterpreting the terms by which people - viz., White people, might understand this - and they get them to react against didactic misrepresentation. That is, they are getting them to react in aversion to what is good and healthy in racial advocacy by having made it didactic in misrepresentation - e.g., the highly sensible Post Modern is presented as "dada" (whereas I have secured its sensible form in White Post Modernity).
Bowery and GW were impelled on, for the didacticism of the (((liberal-left - contradiction of terms))) and for the (((misrepresentation))) that was this false opposition and its false promise to liberate us from The left, among other reasons. Objectivism, the neoliberalism and libertarianism of the Austrian school of economics, Thatcherism, is merely a false opposition that (((they))) set up against "(((The Left)))." It is a product of late modernity, derived of the Vienna School of Logical Positivism, which in turn was derived of Wittgenstein's Tractatus Logico Philosophicus.
Again, that was Wittgenstein's attempt to set-out a comprehensive and "unassailable" ontology - "The world is everything that is the case." He would later say that the Tractatus was "not a very good book", lest he be mistaken for one not recognizing that those who had taken the post modern turn had left this philosophical quest behind. Nevertheless, the Austrian school of logical positivism founded upon the Tractatus lived on through his cousin Hayek (who Thatcher was discovered dutifully reading); it was then taken up by von Mises et. al, who would conveniently and explicitly adopt this no-account modernist program against any one of subsequent generations who was the least bit reflective, who had any social complaints about how they and their people had been left without social capital after this generation of egocentric locusts devoured all social capital in their path. Waiting generations of right wing reactionaries, ensconced in their well protected Internet bubbles, were ready to look up to these libertarians for their lack of social concern, conveniently blaming the socially conscientious of prior generations for the problems - "The Left", where not "hippies", were the ones asleep at the wheel and leading us over a cliff, "but not the objectivists" and not (((The YKW))).
One-up intransigence of boomers meets generation Internet bubble for a right-wing cocktail, silencing socially conscientious voices between.
Because of GW's unwillingness to trust anybody but himself, he takes recourse in the one aspect of the post modern turn where his first person account of all the world's foundations might be claimed - emergentism. He has a problem, however, when I say that the world still interacts. He has to take recourse to the absurdly arbitrary claim that "life doesn't interact."
Emergentism, in fact, is one of the key contributing factors to the post modern turn - it challenges the reductionism and fixedness of the modernist ontology project in an important sense - the emergent whole being greater than the sum of its parts means that significant referents are changeable in complex systems, thus qualifying Bowery's criticism - "there is either a referent or there is not" - as this charge must yield to the fact that facts can be re-framed as they emerge physically, as they are designated by individuals and as they emerge in social consensus. And yes, what emerges still interacts in a myriad of ways.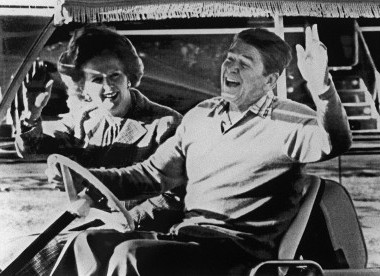 Gen Xer's were a bit late for the ride
"There is no such thing as society"
Their lack of faith in the social narratives as they are applied by YKW is understandable, the faith they show in the guiding principle of modernity to leave only what is fine and true in the wake of their wrecking ball is not. There comes a time to suspend disbelief. To draw a hypothetical boundary around our people is as good a time and place as any. "Wise men see lines and they draw them" - William Blake. And its not so hypothetical.
Perhaps because their boomer generation was early in line and they were intelligent enough to position themselves by means of objectivism for a deck chair on the higher end of a sinking Titanic, they can take some solace in writing-off those who might be going under first, if it does go down, as hazards of nature, having not acted "naturally" in EGI - Bowery in particular, being motivated by an affinity for the individuality of northern Europeans, abandoned ship (MR, anyway) when Dr. Lister and I began raising criticisms of "individualism über alles" and raising social concerns against that.
In fact, for this reason, Bowery issued an ultimatum ("either him or Lister") which defaulted to Graham's more social side, upon which Bowery expressed his "revulsion" for Majorityrights.

Abraham Anon
Kumiko was telling me about her disgust with Hillary and the YKW's wars, citing an egregious collateral damage to schools and education: this will obstruct solutions to the root of social problems and exacerbate social problems from the root as the schools and formative educational years of vast demographics are being destroyed. She is enraged by the damage this will do to personal and social skills. She asks what can be done?
I suggest a new variant of the 12 step meetings. Why? Because when people have been that damaged and obstructed by an interpersonal problem - such as Islamic abuse - it will be primarily these people who have sufficient understanding; they will have sufficient concern; it will be a necessity for them to take the time and show patience; to articulate the difficulties in full significance of the impact to them and society; and to search for solutions.
People who have not gone through this will generally not have sufficient understanding of the difficulties of getting through it, even if they did have inclination and take time from their faster track to a good life to put up with the wild and frustrating expressions that result from traumatic experiences and pervasive abuse.
The "victims" themselves will carry most of the load - by "sharing their hope, strength and inspiration" indispensable coping skills will find their way among them. But that doesn't mean that people coming from a background undergirded by normal philosophy and interpersonal relations shouldn't interact with them; in fact, that is one of the first differences I would make from the 12 Step programs - to have intermittent interaction from people from healthy backgrounds so that they can model normalcy for them and share normal skills. To make sure that bad thinking doesn't keep circulating and gets directed out before long.
So, there could be Visitors Meetings and Skilled Workshop Meetings to go along with the usual kinds of 12 Step meetings -
Speaker Meetings, in which one person tells the story of their struggle with the problem.
Step Meetings, in which one of the Steps is focused-on, with each person in the group having a chance to discuss their take and experience with that step.
The next change that I would propose is putting into question whether 12 should be the number of steps; of course it has pagan origin and has been hijacked by Abrahamism, but perhaps another number should be proposed to make the break more clear.
Of course the content of the steps should be significantly different as well. I will only sketch-in what they might look like. Suggestions from others are more than welcome.
One of the excellent features of the 12 step program idea is that one is not excluded for lacking skills or for not contributing dues. All that is required is a belief that you have a problem with the stated issue of the meeting group and that you comply with a few of its basic guidelines. There are no leaders. You agree to not expose the identity of those who go to meetings and to not gossip about them to people outside the group. You agree enough with the 12 steps (rather, we'll go with 14 steps, why not?) to allow them to provide coherence; and, except for speaker meetings, you allow a chance for each person who wants to talk.
Ok. There are probably some things that I'm forgetting but that's enough to start. Let me have a stab at how the steps might read:
The 14 Steps of Abraham-Anon
1. Came to understand that I had a problem with Abrahamism and that I could not handle it alone.
2. Came to identify positive attributes of my distinct race and my share in these positive attributes. Affirmed these daily to provide faith in mine and my people's worth as opposed to the Abrahamic god.
3. Conducted a fearless and searching personal inventory in order to purge its memes which may harm myself, my people, and in order to make amends to anyone who I have harmed in the name of Abrahamism or because I was inappropriately directing my response to it.
4. Came to understand the truth of how harmful Abrahamism is.
5. Came to understand Abrahamism is not a necessary evil nor a relative cultural preference; there are other "gods" and better ways.
6. Came to understand that its practice and promotion must be rejected by our people.
7. Came to understand that its perpetrators can and must be punished - ranging from denunciation, to social ostracism, to denationalization, to severe personal punishment in some cases.
8. Came to believe in the priceless gift of serenity to be found in the faith that my race, my place within it, and our interests are being looked after by the best and greater part of my people; by myself included.
9. Came to believe not only in the reality of distinct kinds of people, but also their right to preserve their differences.
10. Came to believe in the DNA Nation and international ethno-nationalism (genetic and territorial bounds); as the means to such maintenance of distinct peoples; their quantities and qualities of genetic inventory; their habitats through national territorial delimitations; qualitative and quantitative foreign enclave delimitations.
11. Came to believe that the Abrahamic religion and the Abrahamic man is already an imperialist hybrid and therefore his fate and place is the subject of our discretion.
12. Came to believe that Abrahamism can and should be destroyed once and for all.
13. Came to believe facilitating that destruction to be our prerogative as the people who are willing and capable of respecting racial differences, their right to be preserved in ethno-states, among the DNA Nation; and knowing that there is no avoiding the issue of morals - that every society will have some things that are legitimate, some things prohibited and some things obligated - will seek moral orders based on the Silver Rule as opposed to The Golden Rule.
14. Came to understand that the homeostasis of our ethnostates are contingent upon having the decency and wisdom to respect an option for sacred and devotional enclaves for those preferring strict monogamy (e.g., they want to choose carefully enough, devote themselves to that important choice; and/or concentrate on their endeavors otherwise, not chasing around for partners); and that those wanting to protect more liberal personal prerogatives must assent to that sacrosanct option and to strict national borders of citizenship - paradigmatic conservatism.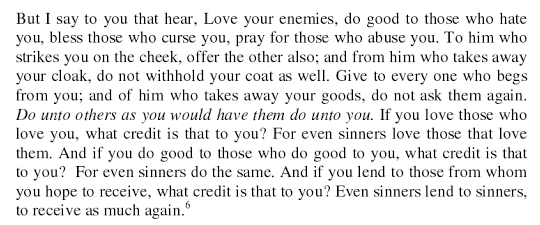 The Sermon on The Mount Ensconces The Golden Rule of Altruism
Majorityrights prefers to deal with verifiable reality as opposed to speculative theory and faith based systems of rules as we look after the interests of our people. We are looking after genetic groupings and genetic interests as key criteria, even if these are not the only important verifiable criteria to keep track of our peoplehood and that of others. Rationale and rule structures are another criteria for that purpose.
While existence is of course equiprimordial to genetic interests, to secure it for any span and legacy requires rationale and varying degrees of sophistication to negotiate complex rule structures of interaction. "Rules" (1) are the term of common currency that we will use for the logics of meaning and action that people use to negotiate interaction and these complex, protracted exchanges beyond episode, close personal relationships in yield to maturity of their full social system; and its relation to other social systems.

For those of us who are coming from this kind of perspective, where we perceive ourselves as rationally and empirically grounded, it is difficult to understand someone like pastor David Blackburn, his love of Jesus that would have him not only forgive, but want to share his love of Jesus with the men who raped and murdered his wife and unborn child; but to my knowledge, he is at least not hoping to get them released from prison.
It is even more difficult to understand European peoples allowing, even welcoming foreign incursions into The U.K., Sweden, France and Germany - it is difficult to fathom the mindset of a Merkel, who would destroy our European peoples in service to non-Europeans. But there is one rule, convoluted rule, that they have in common and makes their position intelligible to us despite their apparent irrationality.
The Golden Rule is a part of the Sermon on the Mount, which is a central text in the Christian faith. It states: "Do unto others as you would have them do unto you". There are similar instructions in many other cultures.

Despite receiving high respect and wide popularity, the rule raises critical questions. What is the recommendation more exactly, and is it good advice?
This post will prepare a discussion of the work of Jan Tullberg - viz., the difference between the golden rule of benevolence as opposed to the silver rule of reciprocity - as it applies to assist in the reconstruction of a necessary consensus of moral rules among European peoples and for coordinating our relations to others.
____________
There is a consensus among advocates of European peoples that in essence we seek to secure the existence of our people. There is much dispute over how that is to be done…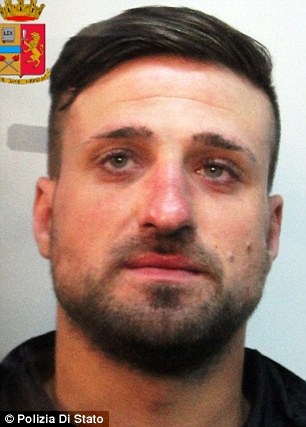 There is an absurd and detrimental habit of thought among WN who would draw the line of race too narrowly, snobbishly, and among those who would find weakening our defense convenient, that Sicilians are not White or are heavily
mixed with blacks
I have long advised against romanticized images of the Italian Mafia as portrayed in the legacy media. These are not organizations based on honor and family, as that media depicts, but rather criminal organizations based on money facilitated through treachery - these have not been organizations for our racial defense as we White Nationalists might hope.
In an irony, however, now that the immigration invasion has brought with it waves of African organized crime as well, suddenly the Cosa Nostra is forced to act in defense of its turf in racial terms - and just as suddenly, the legacy media condemns it, the Italian Mafia, as the problem in that interface - not the immigration invasion, not the organized crime that it brings. Needless to say, the legacy media does not express hope that Mafia will be of some good to the defense of our blood and soil.
In truth, Italian Mafia hasn't been especially good to Italian and European blood and soil. We can hope that the immigration invasion will force them to change that but to date there has been little to show in the way of honor from Italian Mafia: The Mafia of Campania, known as the Camorra, is hardly an organization which has prioritized Italian let alone other European blood and soil. They have been cooperating with Nigerian organized crime to spread Nigerian prostitutes all over Italy - an ugly blight that can be seen on the side of Italy's highways. They have gone against tradition, trafficking in heroine and other narcotics. They have taken hostage of Italian businesses to wreak havoc with the economy and possibilities of free enterprise. In one hideous example, having taken over the waste disposal business, they've merely dumped toxic waste on the Italian habitat - once productive local farms have been destroyed; a fact that can be proved by science; but these wastelands are readily perceived by the senses, the sight and smell of vast areas strewn with and beset with mounds of unnatural garbage and stench.
An unnatural stench emanates in Sicily as well, one of sulfur, around the garbage strewn and oil refinery lined parameters of Archimedes ancient home of Siracusa - where the Cosa Nostra has control in the oil refining industry.
However, with the aura of Mafia, inter-Italian rivalry, murder and background terror, there has been an apparent consolation - perhaps with the help of that background of corruption and terror, foreign incursions were held somewhat at bay - there is only so much use that foreigners can be put to and only so many of them that are needed to do it. After a certain amount they become a threat to anybody, including Sicilian mafia interests. That limiting condition would act to protect the genotype of Sicilians from overwhelming infiltration. In the foreground of terror, despite all urban legends of Sicilians being "part black", with inborn, ineducable aggression, they are vindicated of these ignorant attributions by anybody who takes time to observe them - a knowledgeable, considerate, European, White people.
Sicily, like the rest of Southern Italy, has that reputation of background terror which serves to instill a sense that you should be on best behavior with regard to traditions, the local people and potential transgression. In the year total that I spent in Italy and Sicily between 1996 and 1998, I observed in Italians a model European treatment of the Africans who were there. Africans were not walking around in three piece suits with attache cases as you'd see in Paris. Rather, they were allowed to vend an approved array of trinkets and accessories on the streets, with no sign that they could be mistaken for people integrated with Italians - the idea of mistaking them with Sicilians is laughable. If they remained on the street after 10:00p.m. they would be rounded up by baton wielding police, put into paddy wagons and taken away. If Europeans had to host Africans whatsoever, Italians provided a model of how it might be done to keep them in their place.
That protected the EGI from interracial imposition to a large extent. That protection was buttressed also by the reality of a deserved reputation that Italian men have of being very jealous of their women.
Nevertheless, so long as blacks are in your country at all they are a threat; with the aid and force of PC being what it is, they will make their way through cracks in a racial defense system. While Italian mafia and other men were perhaps busy fighting each other or trying to make money, I would always see two or three interracial couples (pretty Italian woman, Negro male) in just about all sizeable cities that I made my way through in Sicily and Campania - even some not so sizeable ones: a few came into my father's family village during a feast.
Most disturbing to me was the fact that despite the Italian reputation, with few exceptions, I was the only one doing the Italian thing of expressing my indignation and trying to say or do anything about these pairings - and I was the only one who was likely to have any trouble for it. Thus, to get away from the provocation and agitation - with it the rage of mine difficult to control on the front line of racial defense - was a large reason why I opted to live in Poland instead, comfortably ensconced as White and removed from looming threat.
However, I did not leave Sicily before speaking to Cosa Nostra. I told them, urgently, in trance, to stop fighting, destroying and killing each other Italians. I pleaded with them to defend themselves as Italians and Europe; I tugged at the rib of the Godmother; I believe that she heard il Padrino speak through me. Let us hope so, if not pray for that.
The roots of the word and in fact the original purpose of Mafia was in "a wall" to surround and protect the Italian family - at the onset of its organization the threat was from Spanish invasions. However, Sicilians have a deep history of defending against all manner of invasion - including of course from Islam. While the pervasive sounds of church bells rang through the noontime air of Agrigento in a way that might have intimidated Islam at one time, the locals there were the ones who told me that the most critical facilitator in the immigration problem (yes, it was already bad enough in 1998) now is this religion itself - Christianity.
I found that the Sicilians are deep - much deeper than Christianity.
By contrast to the wishes of legacy media, the DM, the cuck mayor of Palermo that the DM presents as an exemplary anti-racist White man, let us hope indeed that they heard il Padrino; that the Mafia will be of some good, and express its true honor, to be that wall, and to help protect the EGI of Italy and the rest of Europe - by means of terror if need be.