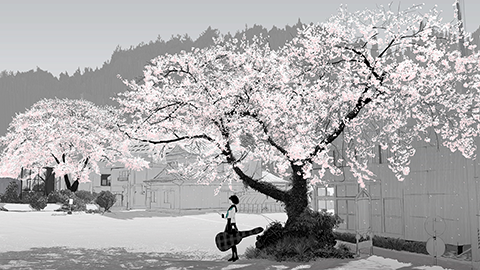 Don't worry, I'm the kind of foreigner that you'll like. Hopefully.
Majorityrights began with and has long been committed to freedom of speech, no matter how controversial the opinion, as I can clearly see from the archives. It has been published as an internet magazine with considerable bravery given the political environment and the risks that come from being misunderstood, and has had a pretty diverse set of contributors and viewers. On 14 October 2014, it marked its tenth year in operation, and I hope that its eleventh year coming in just a few months will be as illuminating as ever. As a newcomer, and as an East Asian woman, I feel privileged to be invited to submit articles from my perspective and experience.
Here, on what could be described as freedom of speech's front porch in its tenth year, we have a good place to talk frankly and honestly as neighbours and allies with common interests. What I'm about to provide is what I see as a necessary polemic against some positions that exist in Majorityrights' archives and an invitation to conversation as such.
It is said in warfare about the 'turning manoeuvre', that when you move into an opponent's rear in order to cut them off from their support base, you are taking the risk of getting yourself cut off from your own.
A similar manoeuvre has been attempted by many ethno-nationalists in Europe since 2001 on a political level with regards to the War on Terror, through their decision to advance negative attitudes toward it and their decision to develop talking points that reinforce those attitudes. They are refusing to endorse the War on Terror under the belief that this non-endorsement is somehow a 'good' angle to protest the political establishment from. It is not good. Those ethno-nationalists are getting themselves cut off because what they are doing actually undermines their own ability to address a severe demographic threat and also undermines their ability to address a persistent international security threat. It's an unfortunate situation, because it is crucial for people to be able to square the thoughts that are going on their heads with the reality on the ground: The reality of the necessity of overseas contingency operations.
To understand how things reached the stage that they have reached, first a person has to remember how things started out. The world was stunned to see the events that were taking place on television on 11 September 2001. Nineteen Arab men had hijacked airliners, and rather than putting the planes down at an airport and demanding a ransom, they chose to put the planes down by sending them into buildings in New York City.
People seem to have struggled to understand how this could happen.
Over time, a self-hating narrative built up in which the citizens of the North Atlantic were largely blaming their own governments for having allegedly 'fanned the flames of conflict in the Middle East' by allegedly 'supporting radical Islamists', while simultaneously also allegedly 'fanning the flames of conflict in the Middle East' by allegedly 'opposing Islamists and offending Muslims'. Both of these narratives cannot make sense at the same time, and I would argue that neither of those narratives are true. Furthermore, the apparent implication in both of those narratives is that the North Atlantic should refrain from pursuing its interests in the zone to the south.
That is an idea that should be rejected on the basis that it leads only to paralysis in the political sphere, and a loss of initiative in the military sphere. Groups which argue that the North Atlantic should adopt a passive stance and not assert its interests, and those who place blame onto the wrong people, may mean well, but they do not realise that the narratives they are creating can lead to serious crises which may not have actually been intended by those dissenting groups.
The systems approach
From the perspective of systems thinking, the Atlantic power structure is made up of components including but not necessarily limited to:
its leadership and the messages communicated by the ideological state apparatus,
the resources required by that society,
the infrastructure and economy and the system of industrial relations which is continually reproducing itself,
the population's policy preferences, the demography of that population, how those preferences manifest at the ballot box, and how politicians react to these preferences when trying to secure their own political careers,
the military leadership, the capabilities of the military, and the rules of engagement imposed upon it.
If a crisis of legitimacy on a domestic level were to exist for an extended period of a particular sort that would compromise the ability of the North Atlantic to access the resources and trade routes that it needs, then all parties - regardless of ideology or political affiliation - within the North Atlantic and among its allies would emerge as losers from that crisis, because it would become impossible to make military decisions and act on them within a reasonable time scale. This would have tangible economic effects that adversely affect the future.
While that paralysis would continue, the enemy would be able to get on the inside track of the decision-making process, as it would be able to act and react faster than the North Atlantic, which would constitute an advantage being given to the enemy.
No one wants that.
Overseas contingency operations
The War on Terror has a legitimacy, and in fact an inevitability to it as well. It was not a question of whether it would happen, but rather of how it would happen. As it would turn out - to use game theory terminology - it was the Islamists who defected first. Going back to the early 1990s, there was an imperative in the United States and United Kingdom to develop the energy supplies that would give the world market a greater diversity of supply and reduce the level of dependence on the Middle East. This would afford the market a buffer against oil shocks that tended historically to be trigged by political problems in that region.
Part of the solution to this, was a collection of plans to move oil across pipelines in Uzbekistan and Turkmenistan, through Afghanistan, into Pakistan, with the exit being at the port of Gwadar. These plans were proposed by Unocal Corporation, and supported by Delta Oil, Crescent Group and Gazprom. The problem they were having was that Afghanistan was in turmoil because of a civil war that was being waged in the country. Pakistan had previously been supporting the Mujahedeen in Afghanistan during the Cold War, and after the end of the Cold War they had been persuaded that they should actually go as far as to support the Taliban, as a type of 'pipeline police'.
The Taliban were to be tolerated as 'pipeline police' because there was the view that the Northern Alliance was supported by India and Iran, and that if they built the pipeline with the Northern Alliance still in Kabul, they'd obstruct the construction process or destroy that section of the pipeline. For this reason, the consortium of oil companies along with the North Atlantic and Pakistan, more or less publicly supported Mullah Omar and the Taliban, against Ahmad Shah Masood who led the Northern Alliance.
Within the Islamic world, this had consequences that the Taliban reacted to in a way that was entirely treacherous and not without precedent. After the Taliban was enjoying more or less cordial relations with the developed world in 1996 after they had seized Kabul, Mullah Omar found himself exposed to something that all politicians are exposed to, namely journalism and public opinion. Pakistani journalist Hamid Mir visited and asked him questions about what was happening. When Mir met Mullah Omar in Kandahar, it is said that Omar asked Mir "why is it that you are writing against me?" And Mir responded that he did so because Omar "was supporting the Americans".
Mullah Omar then responded, "If I fix your meeting with a big enemy of America, then will you write that I am not an American agent?"
Hamid Mir asked who that enemy was.
"Osama bin Laden." was Mullah Omar's response.
Yes, that is seriously what he said, and what he did. No one really should be surprised by this reality. The fact that the Taliban would be playing host to the leader of the ring who developed the plans for the 11 September 2001 attacks, even as the North Atlantic was not doing him any harm should not be surprising.
Islamists have agency and can take actions with or without your permission. They seek their own interests, and so the argument that somehow Islamists would absolutely behave themselves and that they wouldn't strive to hurt you if you are only nice to them, doesn't hold any water. It holds no water because the central case around which this argument is built, is one in which Islamists who had self-indoctrinated themselves with the ideas of Sayyid Qutb, and radical students of certain Madrassas set up by the Deobandis, were able to come together and facilitate attacks against New York City without having actually been 'provoked'.
Many people like to say that the invasion of Iraq in 1991 was 'provocative' because it 'killed Muslims', and some readers may be thinking that right now. But again there is a logical problem, the problematic fact that the Ba'athist government of Saddam Hussein Al-Tikriti was a government which was absolutely hated by Al-Qaeda. Osama bin Laden had actually volunteered his services to the Kingdom of Saudi Arabia in 1991 in that war, because he wanted to fight against the government of Iraq as well. He was disappointed to find that the Kingdom of Saudi Arabia turned down his offer.
So will those who propagate the popular guilt narrative have to argue that the North Atlantic somehow 'earned' the hatred of Al-Qaeda and other Islamist groups because the North Atlantic managed to attack something that Al-Qaeda hated, before Al-Qaeda themselves could attack it? Will they argue that somehow the North Atlantic 'earned' the hatred of Al-Qaeda and other Islamist groups because the North Atlantic gave them foreign direct investment and support as the guardians-to-be of a pipeline that was intended to traverse Central Asia and South Asia up to the point of exit at the Pakistani seaport of Gwadar in the Indian Ocean?
No person among those Islamists would be capable of finding those things to be an 'attack' against themselves. So we have to look toward other reasons for why these people do the things that they do. And I think that all the readers know what those reasons are. It's Islamic terrorism. It's in the name.
An epochal crisis
Islamists feel that their economic and social relevance is being sidelined by the dominance of international finance capital and the national bourgeoisie of countries in the developing world who have been activated by the unbinding of the circle of North Atlantic finance that took place after the 1970s. After the 1970s, capital flowed out of the North Atlantic area and into the developing zones in the periphery.
As a result of that movement of capital, social transformations took place, which Islamist reactionaries of different sorts interpreted as being a threat to their own dominance over the civic spaces - some of these being countries, some of them being zones within countries - in the Middle East and Central Asia.
However, this chaotic process, out of which a new order will emerge, is entirely necessary and is justified by the role that the actors in the North Atlantic are playing. I use the word 'justified' not in the petty-moralist sense of the term, but rather, in the scientific and economic sense of the term. The international financial system exhibits its justification for existing - its historical role - through the fact that it takes its surplus wealth and uses it to wend its way through every corner of the earth looking for new ways to engender the development of productive forces. This is a role that it will continue to be justified in taking on, until such time as it exhausts its progressive potential and is necessarily sublated and superseded by new social and economic systems, ones which would be established on socialist or syndicalist foundations. There is considerable evidence since 2008 that the system of international investment is already approaching its structural limits, and that various actors are attempting to explore those limits. And that after the development and interconnectivity of South East Asia is completed, 'zero-profit capitalism' could next emerge.
Jose Antonio Primo de Rivera once wrote:
Jose Antonio Primo de Rivera, 06 Jun 1934 wrote:
"No revolutionary event is or ever has been justified with respect to the preceding juridical order. Every political system that exists in the world, without exception, has been born in open strife with the political order that was in force at the time of its advent; for one of the things not included among the faculties of political orders is the faculty of making a will."
And:
Jose Antonio Primo de Rivera, 25 Jan 1935 wrote:
"Rebellions are always the product of at least two ingredients: the first ingredient, all pervading, is an internal explanation, a want of interior raison d'étre in the existing regime. This must be present for a rebellion to be raised with any likelihood of success; merely in order that a number of people shall rise in an attempt at rebellion, there must be a certain discontentment, a lack of any vital reason for existence on the part of the regime against which the rebellion is raised. As to this there is no doubt; rebellion have never been raised except against regimes beginning to totter. On the other hand, it is necessary that there shall exist a historical energy which seizes upon this state of discouragement, this want of internal raison d'étre in the political state it seeks to assail, to launch the attack with more or less good fortune."
Ethno-nationalists of course would be waiting for such an opportunity to come.
Islamists on the other hand, being the ridiculous reactionaries that they are, are neither in favour of the present system, nor are they in favour of any system based on modernist idea that might emerge after it. Islamists are retrogressive clericial-reactionaries who want to go back to the social order that existed in the 8th century CE, and who are willing to do virtually anything to make that happen.
No one wants to go back to the 8th century, except Islamists.
Mass immigration as a component of the crisis
This leads to the question which I'm sure you all saw coming from the beginning of this article. Knowing what is known, who in their right mind within the countries of the North Atlantic would then issue a mass-invite to the very population groups which are statistically more likely to contain Islamist reactionaries, while simultaneously being engaged in wars against those same reactionaries abroad in order to secure resources and trade routes?
Perhaps the same people who then would have the incredible gall to turn around and claim that mass migration of Muslims into the European Union is apparently 'okay', but that the tensions that occur on European soil and the acts of terror which are perpetrated, such as the 7/7 bombings and the 21/7 bombing attempt - the remembrance day of the former having passed just days ago - are somehow 'not good reasons' to stop importing Muslims, but are somehow instead a 'reason' to abandon the North Atlantic's foreign policy preferences and abandon all its hard-won strategic outposts in the south?
No, there is no way that that kind of 'argument' could ever be credible. Ethno-nationalists should not accept that kind of defeatist viewpoint. I find it disconcerting that there are articles from the past which were posted on Majorityrights by Lasha Darkmoon and by J. Richards, in which they seem to play into exactly that kind of defeatism.
It remains a fact that the crisis of mass migration is threatening to transform Europe and undermine social cohesion, and the chief negative effect of this - aside from the domestic upheavals that have been well covered and well expounded upon by many already - is to impede the ability of the peoples of the North Atlantic to form a common security agenda for themselves.
There really is nothing more effective at transmuting a security agenda into concrete actions than the old-world idea of the nation-state, in contrasdiction to the new-world idea of the proposition nation. But that at the same time, those nation-states no longer have the scope to affect the world by themselves, which is why ethno-regionalism becomes extremely important.
To address Europe specifically, in order for 'Europe' to truly exist in the world, it has to be able to define itself for what it is, it has to be able to truly define 'European-ness' and define the borders of what 'Europe' is. It has to be able to work together on something and be able to say "we worked together to fight against this enemy, and this is the good result", and it can only do that on the basis of a shared identity. Yes, much like the formation of traditional nation-states, a regional 'European' identity can only be forged in the crucible of shared interests, shared ideals, and of course, shared enemies.
Standing on the ground of reality
The unfortunate European tendency has very often since 1945 been to seek a transcendent and universal morality, a tendency to try to escape from action so as to escape from guilt for the outcomes of those actions. In order to control its own destiny as a continent, and for it to be a good trade partner for Asian countries, Europeans need to stop indulging in mawkish sentimentality and guilt narratives, and instead accept responsibility for themselves, no longer clinging to vague, ethereal and frankly unreal and incoherent ideas of 'human rights' and 'tolerance'. It's time for Europeans to look at the world in the context of straight power concepts.
Don't be discouraged by how apparently unpopular straight power concepts - also known as reality - are today. Reality always catches up to people in the end, and no one should allow that moment to go to waste when it comes.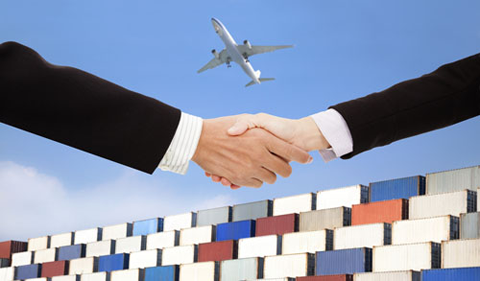 The interests of Asia and those of the North Atlantic, fit together and complement each other.
You know what works: Nation-states are a great repository of political experience and a great framework in which to coordinate actions, and regional organisations are good for pooling competencies and for leveraging the advantages of a single market.
And you know what's right: Europe, whole and free, and Europe as a fantastic trade partner for North America and for Asia.
There are many domestic issues that I'm sure Majorityrights readers are eager to see changed. But when it comes to geostrategy, the geostrategic imperatives that presently exist would still be the same, there would be total continuity in that respect.
Ethno-nationalists should not be tempted to abandon their principles and their knowledge of what works and what's right, especially not in a historical period where they will need those principles the most.
You should say to the Islamist enemy with a note of danger in your voice, "Tread softly, for you are treading on our dreams."
Kumiko Oumae works in the defence and security sector in the UK. Her opinions here are entirely her own.