Majorityrights Central > Category: European Union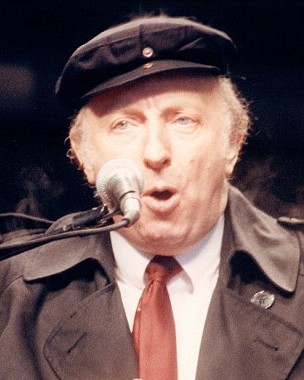 Arthur Scargill
..since we have an international audience, and sarcasm doesn't travel well, I am compelled to say immediately that Arthur Scargill is not GW's best friend, in fact, more like the opposite.
This article will be a work in process in regard to a hypothesis that I have of Scargill, that his successful fight against Edward Heath's conservative government fits in with a broader hypothesis of mine - namely that Jewish interests take the best, most serviceable ideas in terms of social function and organization - specifically in this case, I am talking about the left social concept of unions, guilds, syndicates - and they make them didactic, i.e., Scargill's union activism became didactic for the rubric and concept of the left, by having Soviet, Marxist and ultimately Jewish backing against ethnocentric, native nationalist interests; which forced right wing reaction. It is a reaction also manipulable, of which they will indeed make use in their interests. That is, where they fail to gain compliance with their international leftism - a "leftism" which spells liberalism against native ethnonationalism and tends only to allow for one nativist national union in the end - YKW.
A union is a social concept of members and non members; that is, in and out groups, non-membership, membership, legitimated discrimination and accountability on its basis. This concept can be applied to the level of ethno-nation. It is that level of unionized application especially which Jewish interests oppose - under the rubric of Marxism or the international workers Left, while deftly protecting their own Jewish unionization and nationalism (Jewish ethnocentrism and Zionism). But right wing interests, typically flying under color of objectivism, also tend to oppose this level of national unionization; and tend to conveniently go with their narrow interests as luck affords them or to be bought off by neo-liberal international interests and Jewish interests in opposition to the organization of native nationalism.
Thesis: It is standard operating procedure for Jews that they take good and compelling Left ideas for social organization, such as social unionization, and make them didactic (go over the top in misrepresentation with it to the point of reversal); compelling right wing reaction in their enemies as they are both more manipulable among enemies in that reaction and tending as such to frighten-off would-be popular supporters for the lack of empathic social perspective; its having been made didactic.
By associating himself early-on with Soviet Marxism, and successfully contributing to the overthrow of Heath's conservative government, Scargill was didactically facilitating the concept of international leftism which in the end would leave room for only one unionized nation - Zionism being the only native nationalist union to be allowed; thus it was that Scargill's unions movement was backed by proponents of international leftism and deployed as liberalism against the native national concept of Britain, imperviously forcing a reaction - Thatcher, whose Jewish objectivism acted further as a blunt instrument against the native nationalist union.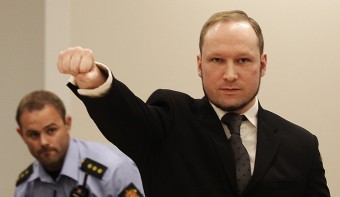 Anders Breivik
Where younger generations don't stay on page with the memo of the one unionized native nation to remain of international leftism, but maintain absolute liberalism against all native nationalisms - as the participants of a Workers' Youth League (AUF) summer camp on the island of Utøya did in their protest against Zionism - then a Zionist Breivik may be coddled to act through the available valves of ethnocentrically sanctioned aggression, that which is allowed by Jewish controlled discourse - coddled as such in his LARP to murder 77 kids in a misguided right wing reaction of nativist nationalism - Jewish interests want White nationalists to be didactic right wing reactionaries and to not be White Left Ethno-Nationalists.
Scargill more recently, still wears the red tie, but…
Coming back to the issue of Scargill, however, I thought he was going to more easily fit into the mold of a liberal, anti-racist, anti-native nationalist rat, masquerading as one concerned with unions and workers. Indeed, from what I know, admittedly not much, as I have not followed this history of British unions and their conflicts through the post World War II years, he perhaps still belongs in that category. There is evidence that he does, that he genuinely could have been a significant threat to the national interests, native and otherwise, of Britain and other European nations:
Early political and trade union activities

Scargill joined the Young Communist League in 1955, becoming its Yorkshire District Chair in 1956 and shortly after a member of its National Executive Committee.[4] In 1957 he was elected NUM Yorkshire Area Youth Delegate, and attended the 6th World Festival of Youth and Students in Moscow as a representative of the Yorkshire miners. In 1958, he attended the World Federation of Trade Unions youth congress in Prague.

[...]

National Union of Mineworkers

Scargill was a leader of the unofficial strike in 1969, which began in Yorkshire and spread across the country.[6] He had challenged Sam Bullogh, the chair of the Yorkshire area's NUM, to act on the working hours of surface workers, given that the union's conference had passed a resolution that their hours be shortened the previous year.[6] When Bullogh (unwell at the time) attempted to rule Scargill as "out of order", he was voted out by the area's delegates and a strike was declared across Yorkshire on the issue.[6] Scargill saw this strike as a turning point in the union's attitude to militancy.[7]

His major innovation was organizing "flying pickets" involving hundreds or thousands of committed strikers who could be bussed to critical strike points to shut down a target. He gained fame for using the tactic to win the Battle of Saltley Gate in 1972, and made it his main tactical device in the 1984 strike. By 1984 however the police were ready and neutralized the tactic with superior force.

In 1973, Scargill was elected to the full-time post of compensation agent in the Yorkshire NUM. (The Yorkshire Left had already decided to stand him as their candidate even before the strike.) Scargill won widespread applause for his response to the disaster at Lofthouse Colliery in Outwood, West Yorkshire, at which he accompanied the rescue teams underground and was on site for six days with the relatives of the ten deceased.[6] At the subsequent enquiry, he used notebooks of underground working from the 19th century, retrieved from the Institute of Geological Sciences in Leeds, to argue that the National Coal Board could have prevented the disaster had they acted on the information available.[6] This performance strengthened his popularity with the Yorkshire miners.[6][8]

A few months later the president of the Yorkshire NUM died unexpectedly, and Scargill won the election for his replacement, the two posts were then combined and he held them until 1981. During this time he earned the esteem of significant sections of the left and the British working class, who saw him as honest, hard-working and genuinely concerned with their welfare,[9] and he was also respected for improving the administration of the compensation agent's post. In 1974, he was instrumental in organising the miners' strike that led Edward Heath to call a February general election.

[...]

Scargill's statements in the years after becoming NUM president divided left-wing opinion with his support of Soviet Communism, most notably when he refused to support the TUC's positions on the Solidarity union in Poland or on the Soviet shooting of the Korean Air Lines Flight 007.[13] One branch of the NUM, at Amnesley in Nottinghamshire, put forward a vote of no confidence in Scargill in Autumn 1983 following his comments on these matters, but Scargill defeated this at a December meeting and won a vote of confidence instead.
It is suggested and with likelihood that his strikes, such as those on the coal mines during Thatcher years, could have been used by the Soviets and could have had disastrous consequences for national security had they not been countered by British security who were aware of underlying Soviet design.
Nevertheless, by recent talks of his - here, 1, 2, and 3 in favor of Brexit and against the European Union, its common market, etc, in which by contrast to neo-liberal interests, he goes so far as to argue against those who would depict as "racism" his and other's objection to immigration, as it is clearly against the interests of native workers, it seems that it is not quite so easy to depict him as running contrary to native nationalism, let alone his means (left unionization) doing that - at least not at first blush. Forgive the newcomers to this issue. While he may well have an outmoded idea of the sort of work and unionization to be protected, his heart appears now to be in the right place and the concept of unionization seems indeed to prevail as the natural recourse for organizing the people against scabs, the traitors and the downright treacherous - yes, including the treacherous by means of imposing immigration against native nationals; i.e., the concept holds up despite the fact that it has been typically misrepresented, including through him, by geopolitical forces trying to put forth Jewish/Zionist internationalism on the one hand and neo-liberalism on the other - both converging at a prescription of liberalism for native European nationalists; and since both sides are controlled by Jews and right wing objectivists, neither side wants anything like the unionization, the syndicalism of left nationalism for native Europeans and White diaspora as it would threaten their interests.
The concern now, of course, is that he is being used again by forces of neo-liberalism to placate naive native workers with promises of a place in obsolete production and protectionism in order to allow the YKW, Zionists and their Russian and American proxies to control the international market and labor - particularly Asia, as its rising interests would have little common ground with Zionist, Jewish and right wing interests as expressed through the Russian Federation and the United States; but may have a great deal to gain by making common cause with Left ethnonationalism among Europe and her diaspora.
More Silk Road News:
But wouldn't Asians traipsing among Europeans be looked upon as "scabs" in this concept, thus not having common interests and at risk to its adoption? Not if they're also characterizable as an accountable union, as opposed to the unaccountable ruse of objectivism.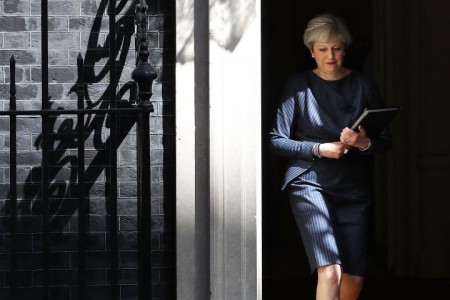 So this morning Theresa May has called a snap General Election for June 8th. The immediate question is why. The answers, we must believe, are somewhere here, in her brief statement to the waiting press:
"I have just chaired a meeting of the Cabinet, where we agreed that the Government should call a general election, to be held on June 8.

"I want to explain the reasons for that decision, what will happen next and the choice facing the British people when you come to vote in this election.

"Last summer, after the country voted to leave the European Union, Britain needed certainty, stability and strong leadership, and since I became Prime Minister the Government has delivered precisely that.

"Despite predictions of immediate financial and economic danger, since the referendum we have seen consumer confidence remain high, record numbers of jobs, and economic growth that has exceeded all expectations.

"We have also delivered on the mandate that we were handed by the referendum result."
Well, she has a majority of a dozen in the Commons, and, in winning at Copeland in February she broke a 35-year run of failures by the governing party to win an opposition seat at a by-election. She has defeated the Remain opposition in the Commons and the Lords. She sits opposite the most ineffective leader of the opposition ever, and certainly the leader she wants to see across the Dispatch Box. In fact, Tom Watson aside, there is no competent politician on the Labour benches, and an awful lot of highly incompetent ones. The Party is at war with itself. Momentum, which campaigns within the party to make it safe for the hard left, is intent on killing off Blairism (and good luck to it). In short, there is nothing to indicate that allowing this parliament to run its full course until May 2020 would produce anything other than a Tory landslide at that time. So why has she done it now? Is the temptation to grab an easy 100 seat majority just too great? A case of pleasure now or pleasure deferred, and the thought of pleasure now is just too pleasurable? Difficult to believe of a dour vicar's daughter.
The only two near-plausible answers are:
1. She knows full well that Remain is dead, and wants to enter the council chambers of Europe over the next two years of Brexit negotiations with a thumping parliamentary majority and the support of the country at her back. Electoral popularity didn't help Tsipras in facing down the Troika, but it would probably work out differently for May.
2. This is less about Brexit than about her own vision for the future, which is not that of David Cameron, as it was set out in the 2015 Manifesto. May herself is notoriously difficult to read even by her cabinet colleagues. She will be conscious that the public at large do not truly know who she is and what she believes, and have not expressly supported her post-EU political vision of a Britain managing its own destiny for the first time in four long decades. The opportunity to do so has now been provided.
There might be a third political consideration for her, which is that UKIP is also much weaker now than it was in 2015; and may not make much of a fist of standing nationally at all. As far as I am aware, it lacks the financial support to do so.
Anyway, there will now be weeks of speculation about all this, since the usual reportage of who will win the election is perfectly pointless.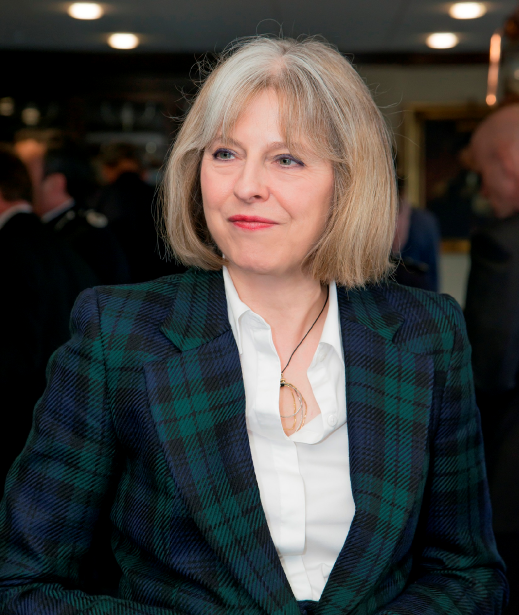 "We all want a country that is fairer so that everyone has the chance to succeed. We all want a nation that is safe and secure for our children and grandchildren. We all want to live in a truly Global Britain that gets out and builds relationships with old friends and new allies around the world." — Rt Hon Theresa May MP
It's happening
Today is really a day of vindication. Both the detractors on the Eurofederalist side, and the detractors on the disruptive Alt-Right 'Big Europe' Russophile side had said that this day would never come and that the United Kingdom would descend into either chaos on the one hand or compromise on the other.
But to their manifest displeasure this day has indeed come.
The United Kingdom has formally given the EU notification that it intends to leave the bloc.
Sir Tim Barrow, UK ambassador to the EU, handed the written letter to European Council president Donald Tusk today.
The moment that the letter was accepted, the notification to leave was triggered.
The UK now has two years to negotiate an agreement with the 27 remaining EU countries over its future relationship with the bloc.
Theresa May told the House of Commons: "This is an historic moment from which there can be no turning back."
She made the announcement as Article 50 was formally invoked when the letter Mrs May had signed was received by EU Council President Donald Tusk. She told MPs in the House of Commons this morning that she believes Britain's "best days lie ahead".
The Prime Minister said she would work for the "best possible deal" for Britain after Article 50 was formally triggered.
She added: "Now is the time for us to come together to be united across this House and across this country."
A statement issued by the European Council said the talks would start by focusing on arrangements for an "orderly withdrawal" from the bloc.
The council, pledged to approach the talks constructively and hoped the UK would be a "close partner" after Brexit.
"We regret that the United Kingdom will leave the European Union, but we are ready for the process that we now will have to follow.
"Our first priority will be to minimise the uncertainty caused by the decision of the United Kingdom for our citizens, businesses and member states."
Who will our key negotiators be?
Over the next two years the United Kingdom and the European Union will attempt to negotiate the details of a potential Brexit deal and shape the possible future of UK-European relations.
The main negotiators for the United Kingdom will be:
David Davis
As the Secretary of State for Exiting the European Union, David Davis is responsible for the work of the Government's Department for Exiting the European Union.
This department is responsible for overseeing negotiations to leave the EU and establishing future relations between the UK and the bloc.
Having been appointed to the role in July 2016, Mr Davis helped get the Article 50 Bill through Parliament, which allowed Theresa May to formally trigger Brexit earlier this month.
The Haltemprice and Howden MP will now play a key role in delivering what Britain wants from negotiations.
He will have to work closely with Parliament and the devolved powers across the UK to ensure the Brexit process is as smooth as possible.
Sir Tim 'Deepstate' Barrow
Sir Tim Barrow is Britain's ambassador to the EU and assumes "overall responsibility" for the UK's departure from the bloc.
He took up the position in January, having replaced Sir Ivan Rogers. Sir Ivan Rogers had been induced to quit after he had committed the cardinal diplomatic sin of publicly criticising what he erroneously viewed as the Government's "muddled thinking" over Brexit.
As head of the UK's permanent representation to the EU, it is now Sir Tim Barrow's role to ensure Britain's policies are explained to EU member states.
Sir Tim Barrow's 30-year political career has included two prior terms serving in Brussels, and he will represent the UK in weekly meetings at the European Council in Belgium.
Today, he arrived in the Belgian capital to deliver Britain's Article 50 letter, signed by Theresa May, to European Council president Donald Tusk.
Sir Tim Barrow is more than prepared for the job that has been assigned to him. Having also been former ambassador to Moscow is something that has given him extensive experience dealing with completely insufferable 1990s-era Adidas tracksuit-wearing swinehounds, and this means that he is prepared for almost anything. Having seen the worst of continental European diplomats already, there is nothing that can now surprise or intimidate him.
It has been said that Sir Tim Barrow "knows everyone and everything" and is very well respected and liked in the Foreign and Commonwealth Office.
Sir Tim Barrow's nickname in the Foreign Office is 'Deepstate', because he is so well embedded in diplomatic circles.
Crucially, he has a very good relationship with Foreign and Commonwealth Secretary Boris Johnson. For those who understand the recent history of the Foreign and Commonwealth Office and the war of all against all that Boris Johnson has been inciting and waging both before and after his own appointment to that office, the fact that Barrow and Johnson are actually friends with each other is a very good sign. It means that there will be actual coordination and joined-up thinking going on.
Oliver Robbins
Oliver Robbins is the Permanent Secretary for the Department for Exiting the European Union and he will work closely with David Davis.
Mr Robbins' prime responsibility will be to support the department in the negotiations to leave the EU and help establish future relations.
In his role, he will help the Government to examine its options for future relations outside the EU, with Europe, and the rest of the world, as well as responsibility for the wider European and Global Issues Secretariat.
Mr Robbins is a seasoned civil servant.
Article 50 letter
These are the key sections of the Prime Minister's letter which seem to warrant the most scrutiny:
Gov.uk, 'Prime Minister's letter to Donald Tusk triggering Article 50', 29 Mar 2017:

As I have announced already, the Government will bring forward legislation that will repeal the Act of Parliament – the European Communities Act 1972 – that gives effect to EU law in our country. This legislation will, wherever practical and appropriate, in effect convert the body of existing European Union law (the "acquis") into UK law. This means there will be certainty for UK citizens and for anybody from the European Union who does business in the United Kingdom. The Government will consult on how we design and implement this legislation, and we will publish a White Paper tomorrow. We also intend to bring forward several other pieces of legislation that address specific issues relating to our departure from the European Union, also with a view to ensuring continuity and certainty, in particular for businesses. We will of course continue to fulfil our responsibilities as a member state while we remain a member of the European Union, and the legislation we propose will not come into effect until we leave.
This is what is called colloquially, 'swallowing the medicine in one gulp'. The acquis communautaire will be repatriated in full into the United Kingdom in one step. After that, it will then be possible for the British parliamentary system to begin to repeal or amend whatever elements of the repatriated acquis communautaire that they feel the need to. It also allows for a smoother exit because the elements of the body of law that do not need to be altered, can be kept in place in the exact way that they are written.
Gov.uk, 'Prime Minister's letter to Donald Tusk triggering Article 50', 29 Mar 2017:

From the start and throughout the discussions, we will negotiate as one United Kingdom, taking due account of the specific interests of every nation and region of the UK as we do so. When it comes to the return of powers back to the United Kingdom, we will consult fully on which powers should reside in Westminster and which should be devolved to Scotland, Wales and Northern Ireland. But it is the expectation of the Government that the outcome of this process will be a significant increase in the decision-making power of each devolved administration.
In that section, Theresa May is signalling that she intends to move the United Kingdom toward a more federal structure. This is particularly for maintaining stability, as it is known that there are both internal and external pressures that will be brought to bear to try to break up the United Kingdom in this time of both opportunity and vulnerability.
To avert that possibility, offering greater federalism to the four nations of the United Kingdom will enable the central government to neutralise the soft middle in Scotland and in Northern Ireland.
It also supplies a black-and-white text counter argument which can be waved in the face of outside news organisations, for example RT, who have since 2014 been trying to promote Scottish independence in the hopes that they can weaken London. Scottish independence is something that will never be allowed to succeed.
Gov.uk, 'Prime Minister's letter to Donald Tusk triggering Article 50', 29 Mar 2017:

The United Kingdom wants to agree with the European Union a deep and special partnership that takes in both economic and security cooperation. To achieve this, we believe it is necessary to agree the terms of our future partnership alongside those of our withdrawal from the EU. If, however, we leave the European Union without an agreement the default position is that we would have to trade on World Trade Organisation terms. In security terms a failure to reach agreement would mean our cooperation in the fight against crime and terrorism would be weakened. In this kind of scenario, both the United Kingdom and the European Union would of course cope with the change, but it is not the outcome that either side should seek.
This is a key difference between her strategy and the strategy that had previously been taken by David Cameron.
Cameron had made the crucial mistake of signalling that he wanted some kind of deal no matter what, and this emboldened the continental European negotiators on the other side of the table.
Theresa May is making no such mistake. Her statement plays game theory correctly. Theresa May is signalling here that while she would not want to leave the negotiations without a deal, she is actually willing to do so.
In fact, this, coupled with the last few months of 'hard Brexit' media coverage and her statements to the media which reinforced this, place her in a perfect position. The fact that very little is publicly known about what goes on in the inner space of her thoughts also makes it more difficult for continental European negotiators to know how to approach her. She is 'difficult', as all students of Geography are, and that is a good thing.
Gov.uk, 'Prime Minister's letter to Donald Tusk triggering Article 50', 29 Mar 2017:

Since I became Prime Minister of the United Kingdom I have listened carefully to you, to my fellow EU Heads of Government and the Presidents of the European Commission and Parliament. That is why the United Kingdom does not seek membership of the single market: we understand and respect your position that the four freedoms of the single market are indivisible and there can be no "cherry picking".
The United Kingdom is maintaining that it will not seek membership of the European single market, because to do so would be to accept 'freedom of movement', which the precise thing that Brexit is being initated to escape from.
Gov.uk, 'Prime Minister's letter to Donald Tusk triggering Article 50', 29 Mar 2017:

Investors, businesses and citizens in both the UK and across the remaining 27 member states – and those from third countries around the world – want to be able to plan. In order to avoid any cliff-edge as we move from our current relationship to our future partnership, people and businesses in both the UK and the EU would benefit from implementation periods to adjust in a smooth and orderly way to new arrangements. It would help both sides to minimise unnecessary disruption if we agree this principle early in the process.
The mention of 'third countries around the world' appears in the letter, and is a reference to what Theresa May called 'the fastest growing export markets', in her House of Commons statement.
House of Commons statement
The most salient elements of Theresa May's House of Commons statement I would submit are the following:
Gov.uk, 'Prime Minister's Commons statement on triggering Article 50', 29 Mar 2017:

Because European leaders have said many times that we cannot 'cherry pick' and remain members of the single market without accepting the 4 freedoms that are indivisible. We respect that position. And as accepting those freedoms is incompatible with the democratically expressed will of the British people, we will no longer be members of the single market.

We are going to make sure that we can strike trade agreements with countries from outside the European Union too. Because important though our trade with the EU is and will remain, it is clear that the UK needs to increase significantly its trade with the fastest growing export markets in the world.
The 'fastest growing export markets in the world' are ASEAN+3 and SAARC in Asia, and the Pacific Alliance in Central and South America.
Gov.uk, 'Prime Minister's Commons statement on triggering Article 50', 29 Mar 2017:

At a time when the growth of global trade is slowing and there are signs that protectionist instincts are on the rise in many parts of the world, Europe has a responsibility to stand up for free trade in the interests of all our citizens.

With Europe's security more fragile today than at any time since the end of the Cold War, weakening our cooperation and failing to stand up for European values would be a costly mistake.
This is a prelude of things to come. It means that what Theresa May is doing is flipping the script on the continental Europeans. Any hesitancy on their part to reach agreement during the economic element of the negotiations will be cast by the United Kingdom as "the European Union backsliding and regressing into protectionism." It's a good way to approach it, and it will be infuriating to the continental Europeans. Extra infuriation can be added by comparing the continental Europeans unfavourably to any of the non-European countries which the United Kingdom will also be trying to negotiate trade deals with.
That kind of talking point would take the form of "This other random country here is so eager to uphold the liberal free trade order which has prevailed since the mid-1970s, why aren't you as agreeable as they are? Just do what we want you to do!"
Gov.uk, 'Prime Minister's Commons statement on triggering Article 50', 29 Mar 2017:

We all want to see a Britain that is stronger than it is today. We all want a country that is fairer so that everyone has the chance to succeed. We all want a nation that is safe and secure for our children and grandchildren. We all want to live in a truly Global Britain that gets out and builds relationships with old friends and new allies around the world.

These are the ambitions of this government's Plan for Britain. Ambitions that unite us, so that we are no longer defined by the vote we cast, but by our determination to make a success of the result.

We are one great union of people and nations with a proud history and a bright future. And now that the decision to leave has been made – and the process is underway – it is time to come together. For this great national moment needs a great national effort. An effort to shape a stronger future for Britain.

So let us do so together. Let us come together and work together. Let us together choose to believe in Britain with optimism and hope. For if we do, we can make the most of the opportunities ahead. We can together make a success of this moment. And we can together build a stronger, fairer, better Britain – a Britain our children and grandchildren are proud to call home.

I commend this statement to the House.
We've all been waiting for this moment for so long. Theresa May has always been by our side.
She'll make it come true, like she always does.
Kumiko Oumae works in the defence and security sector in the UK. Her opinions here are entirely her own.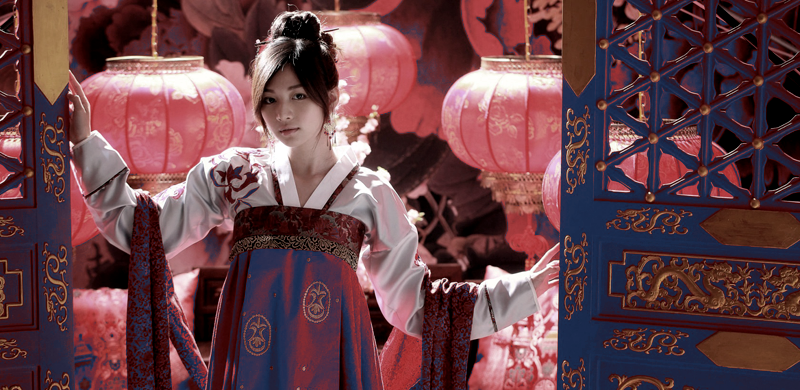 An important distinction
An article by John Morgan called 'Alt Right versus New Right' appeared at Counter-Currents Publishing on 28 Feb 2017. I tend to agree with the things that are written at Counter-Currents more often than I agree with things that are written elsewhere in the European nationalist sphere, and in this case what John Morgan was presenting was a very good article which I think all Majorityrights.com readers should also read.
Here is what I think is the most important excerpt:
John Morgan / Counter-Currents Publishing, 'Alt Right versus New Right', 28 Feb 2017 (emphasis added):

[...]

I understand that, given all the media attention it's been receiving lately, there's a temptation to adopt the term "Alt Right" universally. I, however, insist on viewing the Alt Right as something exclusively American, and the New Right as something particularly European.

One thing that the two movements certainly share is a difficulty in determining what exactly they are. Especially in the hands of the mainstream media, "New Right" and "Alt Right" are two terms that have been used to refer to everything ranging from Tea Party-style populism to outright neo-Nazism, and everything in between, a problem that was inevitable given that neither group has a central authority that can pronounce who is and who isn't orthodox, we might say, nor even what exactly that orthodoxy is. For my own purposes today, by New Right I mean the current of thought centered upon Alain de Benoist's GRECE movement in France and its various offshoots since 1968, which represents a towering edifice of thought unparalleled anywhere else on the Right since the Conservative Revolution in Germany of the Weimar era.

The Alt Right is a much trickier animal to pin down. The New Right has produced literally hundreds of books outlining its beliefs and positions over the past half-century. The Alt Right, on the other hand, is a culture primarily of blogs, memes, podcasts, and videos. It has yet to produce a single book or other statement of principles that everyone involved would agree is the quintessence of the Alt Right's worldview. This is a natural outgrowth of the anti-intellectualism inherent in Anglo-American political and cultural discourse, as opposed to the more innovative and livelier – dare I say superior – Rightist political tradition that you have here on the Continent. In attempting to think of a book that could in any way lay claim to being the Alt Right manifesto, the only thing I could come up with is Greg Johnson's New Right versus Old Right, which has fortunately been translated into Swedish as well. Otherwise, the shelves of the Alt Right library remain pretty bare, although hopefully that will soon be changing.

[...]

But while the Alt Right and the New Right are coming at the problem of liberalism from similar angles, they do remain divided by several fundamental issues. First and foremost is race. The American Right (just as the American Left, albeit in different ways) is absolutely obsessed with race: evolutionary theories, comparative IQ scores, crime statistics, and the like. In America, this has led to the development of the term "white" to refer to anyone of European descent. [...] However, I do believe that the attempt of some to import this idea of "White Nationalism" into Europe, and who in some cases have even called for political unification between America, Europe, and Russia, is a severe disservice to the diversity inherent in European civilization. The issue for Europe, as the New Right has always understood, is as much based in ethnicity, language, and culture as it is on race. We can't pretend that an Irishman and a Russian are interchangeable.

[...]
What John Morgan says there about the divergence between the Alternative Right and the New Right strikes me as being completely true and is perfectly in line with the experiences that I've had in Europe.
It is also something that Alain de Benoist has talked about quite a lot. The attempt by Americans to impose their understanding of ethno-racial politics and their propensity to try to effectively obliterate all intra-European differences through imposing their concept of 'Whiteness' onto other regions quickly becomes unworkable. It simply lacks the appropriate level of sophistication and that lack stems from the fact that many of the American White nationalists who are generating these ideas, have neither lived in a European country nor held any financial stake in the future of a European country.

Ted Sallis took exception to this in the Counter-Currents comments section, because he is precisely the kind of White nationalist that is being criticised. He responded by asking the following:

Ted Sallis, comment 1381496, 28 Feb 2017 wrote:

"We can't pretend that an Irishman and a Russian are interchangeable. "


That canard again. I want to know – who says that? Who believes it? Who advocates that? If ethnonationalists don't want to be viewed as fundamentally dishonest then you guys really need to stop making the most absurd strawman arguments.
By asking those questions, he was basically trying to force John Morgan to either go around looking up examples of people who he knew were doing it but which he did not have ready to hand, or to retract his whole argument.
Morgan responded:
John Morgan, comment 1381497, 28 Feb 2017 wrote:


I've heard such rhetoric from many people on the Alt Right. Specifically here, however, I'm thinking particularly of ideas that Richard Spencer has outlined in the past.
To which Sallis fired back:
Ted Sallis, comment 1381545, 01 Mar 2017 wrote:

If Spencer ever advocated such interchangeability, I'd like a quote. In my 20+ years of activism, always with a strong pan-European focus, I've only encountered one – one! – person who advocated any sort of "homogenizing" of Europeans – that was Hoffmeister in the introduction to Lowell's book (and I critiqued him for that on this blog). And even Hoffmeister (insofar as I know) doesn't believe these groups are the same, he just advocated their intermarriage. If Spencer suggested that all Europeans are the same, I would denounce that also. But don't pretend or imply that those all people who advocate for a "Big Europe" idea actually believe such nonsense. It is factually incorrect, and its offensive.

One could just as easily look at ethnonationalist squabbling among Slovaks, Hungarians, and Romanians, or the Balt animus toward Russia, and accuse ethnonationalists of all supporting intra-European conflict.
At this point I decided to jump in, because I actually had the answer to Sallis' aggressive questioning. It's a slightly lengthy comment but I'll reproduce it in full nonetheless:
Kumiko Oumae, comment 1381582, 01 Mar 2017 wrote (emphasis added):

There are some people who are essentially doing that. I can think of two offhand, Richard Spencer has been doing it in a subtle way, and Constantin von Hoffmeister has also been doing it in a completely explicit way.

Here's an example of Spencer doing it in a podcast on 19 Dec 2015: http://www.radixjournal.com/blog/2015/12/19/trump-putin-and-the-future-of-the-white-world

Again, Spencer doesn't explicitly do it, he just establishes the kind of framework which could lead a person to arrive at those conclusions. He does acknowledge in the podcast that the 'unity' he is talking about is a long shot.

Here's an example of Hoffmeister doing it in an interview on Stark Truth Radio on 28 Feb 2017: http://www.starktruthradio.com/?p=3913

In that interview Hoffmeister actually calls for 'an alliance of Berlin, Moscow and Tel Aviv'. He repeats it three times and seems to have no self-awareness about how a large percentage of listeners will regard him and that savagely obscene idea with the utmost horror and revulsion.

And Hoffmeister had also appeared at Identitarian Ideas IX, on 25 Feb 2017: https://altright.com/2017/02/27/identitarian-ideas-ix-rising-from-the-ruins-2/

Hoffmeister's appearance at that venue seems to show that he is no longer totally the half-joke and half-eccentric figure that he was apparently seen as in the 2006 – 2009 period. It wouldn't be impossible that his ideas might have some currency with some people in the Alt-Right.

A scan of comments sections often will also show random commenters affirming those kinds of views, and they seem to have received a renewed – albeit still limited – push since the emergence of Russian Active Measures which strove to amplify certain aspects of the Alt-Right message that the Russian state assessed to be useful to cultivating a social support for their energy interests in Europe. By amplifying the parts of Alt-Right ideology they agree with, or inserting themselves into identitarian movements, or by simply funding organisations, Russia has been able to shape some of the contours of these social movements in ways that could be conducive to their interests.

John Morgan's article was really good, I think, he is on to the truth. Morgan may or may not have had quotes or specific podcast links immediately to hand when he was writing his article – after all, not everyone has browser bookmarks as beautifully organised as myself – but his sense of the situation wasn't wrong. This is a thing.

The people who believe in the 'Big Europe', often tend to also assert that anyone who disagrees with them is 'in favour of intra-European conflict' or something like that. But actually on a basic level the ideas propagated by those who believe in a so-called 'Big Europe' – by which it is understood as a 'Lisbon to Vladivostok' concept – are the ideas that really are promoting an intra-European conflict because the persons promoting them must know on some level that Britain specifically will be dramatically opposed to any such thing.

What do I mean by that? Well, no one ever tries to utter the phrase 'London to Vladivostok', and I think we all know why they do not say that. It's because they know that they cannot. At the end of the day, people do quietly understand that Britain's geostrategic and geoeconomic interests are to strive against allowing any single power to control access to the transit lanes and the mineral and energy resources of Central Asia, navigation across and around the Baltic area, the strategic depth of the Visegrad countries, or the natural resources of Siberia. The legacy of the Great Game, the Crimean War, and the First World War's covert and semi-covert theatre in Central Asia trace the contours of that fascinating phenomenon.

Another factor which has not been considered by many people, is that the advent of 'Brexit' which will be implemented sometime in the next thirty days, will further unshackle Britain from the continent, and thus unshackle Britain from the (relatively speaking) moderating effect that European institutions suffused with Franco-German stakeholders have previously exerted on British policy toward Russia. In other words, Brexit will not herald a softening of British policy toward Russia, but rather it will herald a sharpening of British policy against Russia.

It is ironic that many of the same people who supported 'Big Europe' also gave moral support to 'Brexit' (and thus they accidentally supported #GlobalBritain!), because these things are totally opposed tendencies. Britain was asked to choose between the continent and the sea, and it chose the sea again, as it absolutely had to. And there's nothing wrong with that, that is an integral part of the identity of the British people as a seafaring trading nation with 'historical connections' to Central, South and East Asia.

In summary: For people to call for 'an imperium from Lisbon to Vladivostok' or 'a Euro-Siberian imperium' as Hoffmeister does, is effectively the same as those persons announcing an intent to have conflict with a whole laundry list of countries who will of course disagree with it, namely, all the countries which would have to be unwillingly dragged into such an arrangement, as well as offshore balancers like the British who would rightly see their interests being threatened by any such suggestion.

'Big Europe' is also a maximum autistic LARP which is open for exploitation by Gazprom, because the concept doesn't intersect with realities on the ground and ends up functioning as a mere cheerleading squad for the Kremlin. It additionally seems to want to include large swathes of land in the so-called 'RFE' that are not even inhabited by Europeans to begin with.
Greg Johnson told me it was a good response, saying:
Greg Johnson, comment 1381651, 02 Mar 2017 wrote:

Thank you. This is an excellent comment.
And it really is excellent, if I do say so myself.
Ted Sallis was of course having none of that. His rebuttal to the fact that his precious 'Big Europe' from 'Lisbon to Vladivostok' had just been been branded a 'maximum autistic LARP', was to respond with the absolute classic: "no, you!" It could be said that all of history's best ethnic wars start this way:
Ted Sallis, comment 1381611, 01 Mar 2017 wrote:

No, your insane Asian imperialism of Silk Road White Nationalism is the LARP that we should all beware of, for autistic Asiaphiles selling out to the inscrutables of Beijing, Tokyo, and Seoul. We do not need Russian-hating Japanese dictating to Europeans what our relationships to each other should be.

Britain's "geostrategic" interests helped lead to two World Wars that lost them their empire, wrecked the White world, and led to the colonization of Britain and the rest of Europe by the Third World. It's high time that the British stop applying 19th and early 20th century strategies to a 21st century world.

And, yes, by the way, I'm a Big Europe person who was enthusiastically in favor of Brexit, since the EU is the perfectly inverse mirror image of what a sane Big Europe would be like. The EU is monstrous, not because European cooperation and collegial feeling is bad, but because it is a vehicle for globalist aspiration (which the government of Britain and all other Western European nations also is).

"the British people as a seafaring trading nation with 'historical connections' to Central, South and East Asia."

Right…Britain should make common cause with Asians against Europe so as to please Asian imperialists who covet the Russian Far East. Sorry, I do hope the British people don't fall for that Asiatic swindle.
I suppose this is what the time period 1854 to 1917 was like, at least in terms of rhetoric. Some may see that time period as being a kind of hell, others may see it as heaven, but whichever it is, we are going there; it's geographically predetermined.
Also, Ted Sallis obviously just hates me, doesn't he? He seems to regard me with a special kind of hatred and I don't even know where it's coming from, because as far as I know I never actually did the things that he is constantly accusing me of all over the internet.
I'll use this article as an opportunity to address a wide cross-section of the issues that he keeps raising. As such I'll be responding not only to the specific comment that he made, but to a selection of things that he's said about my stances over the past eighteen months on his site as well, since there is considerable overlap.
Not 'dictating' and not 'seducing'
Ted Sallis, comment 1381611, 01 Mar 2017 wrote:

[...] We do not need Russian-hating Japanese dictating to Europeans what our relationships to each other should be.

[...]
I don't have any desire to 'dictate' anything to any Europeans. I simply offer my ear in sympathy and solidarity and I make suggestions that I think are good suggestions. At no point do I demand anything. I don't even take that tone. My views at their strongest are merely firm recommendations. Sallis has previously suggested – or at least strongly implied – on his blog that I go around 'seducing' people into doing or saying what I want them to. Nothing could be further from the truth. There is no 'Asian woman privilege'. To imagine that it is so would be completely delusional and paranoid. I know that popular media makes it look like we tend to gain automatic admittance to any venue on the basis of charm alone and then destroy the place, but I can assure you that in reality it doesn't quite work that way. It would be fun if it did work that way, though.
So let's dispel these fictions.
If Asians had the fantastically manipulative social powers that Sallis constantly claims we have on his blog, then either the Chaebol-preferred candidate Jeb Bush or the Keidanren-preferred candidate Marco Rubio would have attained the GOP nomination, whereas the Mossad-preferred candidate Donald Trump would have been blocked from entry. In such a scenario the GOP also would have somehow come under the sustained lobbying sway of what are actually weak Asian lobbies in the United States. And if either Jeb or Rubio then happened to fail against Hillary, then it would have simply been a Hillary Clinton presidency, in which the status quo would continue but at least the Iran JCPOA deal would not have come under threat, and existing global problems would somehow not have been made worse by Americans choosing to conform themselves to Israeli policy preferences on the subject of Iran.
There is no perfect solution because the United States is basically political hell, but one at least does what one can. Trump was the least-preferred candidate for Asian interests.
Some of course may be asking what right I have to say anything about American politics, a question that White nationalists like to hotly ask me whenever I give my opinion on anything that they have done. The answer is that what happens in America affects everyone.
All of the candidates were unacceptable in some way, but they existed and could not be wished out of existence or wished into a form that was different from what they were. Thus, it was necessary to prioritise what policy preferences were most important and do triage on that basis. This could not be done merely on the basis of statements uttered on the campaign trail, but rather, the network of institutions and people who the candidate is enmeshed with or beholden to, as well as the family and blood connections of the candidate also had to be seen as indicative of what that candidate may be likely to do if elected.
The priorities looked something like this:
1. Maintaining the Iran JCPOA Deal,
2. Passing the TPP,
3. Taking decisive moves against North Korea's nuclear ambitions,
4. Attenuating and disrupting Russian/Gazprom gains in Eastern and Central Europe,
5. Incentivise the de-linking French industry from Russia by passing TTIP,
6. Stopping the construction of further Israeli settlements and thus disrupting the American-Israeli relationship,
7. Locking down Europe's southern border and boxing in ISIL,
8. Disrupting Turkish-American cooperation,
9. Maintaining the US-imposed sanctions against Russia 'until the Ukraine crisis is resolved' (ie, until whenever), so as to alter the patterns of international investment in Russia in a way that forces sections of Russian territory to become economically reliant on China, and thus, structurally tame and subordinate Russia to China.
To focus in on the top priority, which is maintaining the Iran deal, the reasons for desiring that the deal be maintained are as follows:
1. It would allow Iran the ability to safely and reliably vend more of its gas to European countries, which offsets Russian energy preponderance. Since Russian energy preponderance is one of the key mechanisms that Russia uses for political leverage in Europe, having Iran on tap as the alternative would serve to erode Russian power in Europe.
2. Allowing Iran to trade with the rest of the world, allows the rest of the world to invest in sectors of the Iranian economy that are starved for cash and innovation, and could potentially have structural effects that empower local moderates as Iran shifts away from the isolated command model of economy over time.
3. Eases the economic relationships between Central and Eastern European countries, and Iran, which is a net good for trade because part of China's OBOR will run through Iranian territory. The OBOR is the key link which offers a physical high speed connection between the East Asian supply chain network on the one hand, and the European market of consumers on the other.
4a. Enhancing Iranian energy exports would exert downward pressure on energy prices globally, which is good for consumers and bad for rent-seeking oil-despots.
4b. Long-term low prices forces energy services companies and extractors to streamline and innovate their shale operations even more, which reinforces the 'price cap', and thus disrupts the cohesion of the effectively Saudi-led OPEC cartel.
Needless to say, the 'Donald J. Trump' option would not satisfy any of those priorities.
Since total withdrawal from the scene would have been pointless, Asian and European lobbyists and donors had to remain engaged in that form of electoral triage and stay close to America during the 2016 election cycle in the hopes that the outcome could be shaped in a way that is least disadvantageous to the participants.
It is possible to model projections on the basis of past signals at previous cycles, combined with the new inputs that had arisen in the 2016 cycle and from that, it could be possible to construct a strategy for that situation. The past signals come from polls and social sciences studies which give people insight into how different cohorts in American society respond to various stimuli when elections are on. Consider it a form of electoral bandlimiting.
But there's a problem. The Heisenberg–Gabor limit. All real-world signals are timelimited.
Wikipedia, 'Bandlimiting > Bandlimited versus timelimited':

A bandlimited signal cannot be also timelimited. More precisely, a function and its Fourier transform cannot both have finite support. This fact can be proved by using complex analysis and properties of Fourier transform. [...]

One important consequence of this result is that it is impossible to generate a truly bandlimited signal in any real-world situation, because a bandlimited signal would require infinite time to transmit. All real-world signals are, by necessity, timelimited, which means that they cannot be bandlimited. Nevertheless, the concept of a bandlimited signal is a useful idealization for theoretical and analytical purposes. Furthermore, it is possible to approximate a bandlimited signal to any arbitrary level of accuracy desired.

A similar relationship between duration in time and bandwidth in frequency also forms the mathematical basis for the uncertainty principle in quantum mechanics.
To make a long story short, there is an extent to which all of this is a form of gambling.
It was clear that Donald Trump's network was the narrowest. Trump's network was basically a collection of Israelis, real estate developers and construction companies, and former Goldman Sachs employees.
The other candidates were much more multifaceted in terms of who they were allowing to influence them, and this would mean that in the case of the other candidates, there would be a greater chance for more diverse donors and lobbyists to exert influence to counteract whatever Israeli influence might be aimed at them.
From that perspective, it made sense to throw as many resources as possible against Donald Trump's campaign once it became apparent that he could be a serious contender, and to support others in their efforts to signal against Donald Trump's candidacy.
But it didn't work out.
What actually happened in the end of course was that no one, absolutely no one was able to prevent Trump from winning everything. As a result of Trump winning, Israel was able to walk away with basically all the prizes. More prizes than they've ever had before. It was the worst possible outcome.
So this gameplan that Sallis is accusing Asians of trying out on America, is a gameplan which didn't even work, did it?
Asian state actors may or may not have literally come in and stacked Federal Reserve Notes to the roof at the US Chamber of Commerce, networked with the CATO Institute and many others on trade issues, while private citizens may or may not have gone around the other side of the right-spectrum and leveraged the ideological components of the HBD/ethnopluralist movement to raise Asian social status through repeatedly publicising the stories of academic high achievers – and then after all was said and done and spent, White Americans still got up, declared that Asian producer nations were somehow 'the problem', filed into the voting booths, and voted for the anti-Asian candidate: Donald Trump.
Misplaced emphasis?
The hyperventilating emphasis that Sallis places on exhorting White nationalists to combat Asian diaspora lobbies and the home nations, seems very strange to me, given that our primary opponent is not White people. The number one threat to the East Asian post-war success story is a United States and/or a Russian Federation which is controlled preponderantly by the state of Israel's lobbyists.
Our number one opponent in actual reality is Israel.
Every time an Asian takes aim at the Israel lobby for whatever motive, people like Sallis end up jumping in the way to unintentionally shield the Israelis because some White nationalists tend to think it's aimed at White people. For example, when someone engages in industrial targeting against companies which are controlled by people with blatantly Jewish names, people like Sallis who are in the anti-Asian camp always show up to sound the alarm by protesting about 'the Asian takeover'. Americans and Russians inadvertently end up defending many of the existing Jewish Zionist oligarchs in their own countries from the machinations of everyone else's oligarchs.
Everything really hinges around what people's priorities are. Is your priority to defend the structural integrity of the propositional nation called 'the United States' or 'the Russian Federation' or whatever? Or is your priority to counteract the power of the Jewish lobby which is firmly entrenched in those two locations above all else? The answer cannot realistically be 'both'. Choose one.
Or to put in the bluntest terms, are you primarily anti-Semitic, or are you primarily pro-'Big Europe' and pro-America?
At Sallis' blog I have actually seen him claim that the outworking of Asian interests are – in his view – a 'greater longterm threat' to White people than the outworking of Jewish interests are.
It is frankly amazing to me that he could arrive at that conclusion.
Also, he has repeatedly mischaracterised what I have meant by 'collaboration'. By 'European and Asian collaboration' I have only meant moving toward the kind of détente where we agree to maintain the presently-existing trade and investment arrangements and that ethnonationalists on both sides should refrain from taking up protectionist stances and that both sides should avoid stoking communal tensions in their publications. I have never asked for anything else. It's a request that didn't even require White people to do or change anything, since that is a status quo position anyway.
If someone said that it was anything beyond "don't step on each other's toes if you can help it", then such a person is wrong, or is overly-enthusiastic.
At any rate, a lot of the 'harder' stuff that I say to people about geoeconomic issues is done low key and non-publicly (as those people who receive the occasional email from me could attest to), I only have to defend myself like this if I'm basically accused directly of something, as Sallis keeps doing.
So here we go!
Sallis refers to my stance as being effectively 'Asian imperialism', but it remains a mystery as to where this 'imperialism' actually is. Accusing me of 'British imperialism' would be a misnomer too, but at least that would sound a bit more coherent with respect to what I've actually been writing, given that what I'm saying is all cast within the already-presently-existing British framework anyway. Or is he accusing me of promoting both Asian and British 'imperialism' at the same time? I think he needs to define his terms, since I don't know what definition of 'imperialism' he is using. 'Imperialism' as contrasted with what?
If I sell you a basket of products and then spend the money to improve our standing in the world, that is not 'imperialism'. Also, even if it were 'imperialism', what difference at this point would it make? Next Sallis would be telling me that the fact that I continue to breathe oxygen is objectively bad in and of itself.
Obviously from my perspective, if my breathing oxygen is 'imperialist' and anti-Russian, then I had better keep being 'imperialist' and anti-Russian, because oxygen is pretty sweet! Obviously no one could reasonably expect that either myself or the Britons would feel any kind of guilt about that. We can only step over it. It would do nothing to change the present situation on the ground, which is what it is.
My stance simply boils down to speaking against economic protectionism, and guaranteeing the gains that were accrued after 1991 at the end of the Cold War and the economic defeat of the USSR. The new order which manifested after 1991, when the frontiers of Muscovy were mercifully rolled back on all sides by over fifteen thousand miles, became an order focussed on deepening global supply chains so as to cut costs while also battling the 'loose ends' of radical Islamic terror and migration crises.
It is possible to attend to those above issues while also being aware of the racial issue: which is that the nation-state is the richest and most developed repository of historical experience and governmental best-practices, and furthermore it is the surest source of inner motive energies (call it 'EGI') which motivate people to fight and to strive for a better seat at the table and a brighter day in the sun.
Sallis dislikes the supposed 'inscrutables' of 'Beijing, Tokyo, and Seoul' (and presumably New Delhi and the rest too), but how inscrutable can it be? It's transparent that people do not want to be subjected to trade policies and foreign policies that are crafted by people in North America who seem to want to pretend that all North America's problems are coming from Asia in the form of molded plastic and semiconductors.
The idea that Britain should conform its foreign policy to satisfy those very American concerns also doesn't make any sense, since European states have legitimate interests that do not mesh with those of the United States. It's way past time that people should continue to pretend that the United States has identical geostrategic and geoeconomic interests as European states do, much less that the different European states all have identical interests.
A thing America actually now did
I mean let's be real, the Americans just somehow non-ironically elected a guy who came out with a speech 120 hours ago where he advocated what? This hilarious list:
a. 54 billion more drunkenly spent on defence spending targeted at nothing,
b. 1 trillion more for infrastructure spending for inner city no-go zones which will have pitiable return on investment,
c. More o' dem social programmes for the poor baby Trayvons in Detroit who lost their jobs – despite them never having had a job – to the allegedly 'bad bad' people in Manila or 'bad bad' people in Ho Chi Minh City who are apparently 'ripping' you, because why? Because of course. Apparently according to Hunter Wallace, African-Americans are now more valuable to the Alt-Right than trade with Asian states is, so what the hell.
d. Free cash-money for Israel. Because Trump just loves Israel. Because his family is married into it. All of them will continue to studiously ignore that tendency.
So there I was, watching that mortifying clown-car of super-horrible policies unpacking itself into the international arena and I was asking – while I was drinking white rum directly from the bottle – a single question. Only one question.
"But Bernie—I mean, Trump, how are you planning to actually pay for any of this stuff, fam?"
The answer arrived shortly thereafter! The 'answer' is apparently:
a. Doubling-down on protectionist tariffs and incoherent 'buy American' sloganeering to socially reinforce it, a move which depends on the absurd and not-ever-happening idea that Asian economies will passively allow the United States to subject them to a tariff regime designed by Gary Cohn which would literally grab money out of Asian financial centres and reroute it back into the treasury of the Zionist Occupation Government,
b. Lower taxes on American people,
c. Lower taxes on American corporations,
d. Every American gets a tax refund to pay for medical care to replace the ACA.
Hmm! But that's okay perhaps, since certain commodities stocks have spiked up since 09 November 2016, and maybe if the markets reorder themselves around that, those positions can continue to grow. People can make instruments which tap into that expansion, and then people and the state itself can borrow against those instruments using some very fancy mathematical formulas to predict their performance. Detroit and other Rust Belt disaster zones will somehow magically be rebuilt, and the African-Americans will somehow crank out billions of widgets while somehow not being at all socially-dysfunctional, so that all of the big spending will totally somehow pay for itself. The formulas may or may not have documentation associated with them. The formulas may or may not even be based in any kind of rational thought. Your children can then repay the money to Goldman Sachs about 35 years from now. And all of that is to be done so that the allegedly heroic America can finally defeat the allegedly undead East Asia.
Wow, right? Really very much wow. I mean the whole Trump-style plan has literally never failed before except for like every single time ever.
I guess you could say that I disagree with the Israel-backed Trumpist manchild plan, because my geopolitical stances are all anti-Semitic in one way or another. You could say that I disagree with the Israel-backed Trumpist manchild plan because I am of course an Asian woman, which is another factor that makes me very scary and perhaps 'evil'. But I've never lied or swindled about anything in that regard.
Separate destinies
Theresa May is the polar opposite of Donald Trump on those issues, and thank goodness she is the polar opposite. No false appeals by the usual suspects to 'the White race' and its supposed 'unity' are going to induce the British to make common cause with the American economic-protectionist suicide pact against their own interests, because – frankly – the British public are on average simply savvier than their American counterparts, just enough so to have deftly evaded the protectionism con-game, and to have correctly supported Brexit at the same time.
Of course, there are some Trump-supporters out there who would say that this entire article could be summarised as being 'an example of what the siren-song of globalisation sounds like', but those people are not even capable of rigor in their analysis of anything because they've become ensnared by Donald Trump's cult of personality and cannot help but senselessly parrot every one of his forced memes.
I'm incredibly optimistic about Britain because everything the British people are doing recently is just great, and the interests being expressed in these isles are legitimate.
I will therefore reiterate: Britain was forced to choose between the continent and the sea, and Britain chose the sea again. And there's nothing wrong with that, that is an integral part of the identity of the British people as a seafaring trading nation with historical connections to Central, South and East Asia.
If people such as Donald Trump, Vladimir Putin and Angela Merkel don't understand this, it is only because it is not in their national interest to try to understand it. But there is no reason why anyone should be held hostage to their trade preferences.
Those who continue to oppose Britain will continue to do so no matter what we say. But the ways in which they do so will become increasingly subtle. It is one thing to have continental European or American allies – alliances imply cooperation between distinct groups – but it is absolutely a different thing entirely to have these people actually as part of our own groups, browbeating us because we won't bend our knee to the Kremlin, Berlin, or Washington DC. Letting opponents of Britain shape the contours of how Britain should express its national interests is not 'European racial solidarity', it is subversion by hostile foreign groups whose interests do not align with Britain's.
It is perhaps no coincidence that Britain's opponents are fully engaged in concern-trolling about supposed Asian 'swindlers' in Britain in the aftermath of Brexit, because Brexit is apparently not enough for the American and Russian concern-trolls. It is however quite enough for the British people who wisely voted to block the mass migration of Arabs and North Africans via the European Union into Britain, but are quite sensibly not willing to burn down the entire civil society and economy of Britain just to pointlessly antagonise Asians because some American or German or Russian enemy asked them to do so in the name of a non-existing 'European solidarity'.
You have to wonder if these people even understand what Brexit means. Do they know? It means 'British Citizens Politely Exiting From Your Actual Disaster Zone'. It is literally the opposite of 'solidarity'. There is no solidarity, nor should there be any solidarity in the present circumstances.
Necessary trade
Free trade and the economic integration of Britain and the East is not an 'Asiatic swindle' as Sallis would allege, but rather, it is regions of the world exchanging goods and securing the world's most important transit zones, for mutual benefit. It is a dividend arising from of forty years of work which was done by the previous generation of actors, and which we in the present have inherited.
Our motives can be expressed in the material realm in a transactional way, and as such this expression eliminates the uncertainty that would accompany idealistic or sentimental reasons.
For British Asians in the Brexit environment, our lives and our property are bound up with the fortunes and the flag of Great Britain, so it is only natural that we would stand with Britain against any and all opponents. We are not 'loyal' for just some kind of sentimental reasons alone. We are 'loyal' because everyone appreciates that Britain will now be well-placed in a secure position to participate more than ever in the ongoing process of global development in the places that need it most.
Furthermore, Brexit would not be economically viable for Britain without the maintenance and expansion of trade relationships with growth regions in Asia to fill the void left by Britain's departure from the European Common Market. The precise way in which that will manifest is presently a 'blank page' with a title heading over it in the Brexit plan, but the correct way of looking at the concept of there being a 'blank page' with a title heading over it is to recognise that as an opportunity for people to write something mutually edifying there.
Kumiko Oumae works in the defence and security sector in the UK. Her opinions here are entirely her own.



German Council of Economic Experts: 5 "wise men" entrusted to render reports that Merkel and the German government can and have used to justify the mass introduction of aliens upon the European habitat, the ensuing replacement of the German, and finally the European genome.
Wikipedia, 'German Council of Economic Experts':

The Council has five members which are nominated by the federal government and appointed by the president of Germany.

In the media, the council is often referred to as the Five Sages of Economy ("Fünf Wirtschaftsweisen"), or the "wise men":

Christoph M. Schmidt (since March 2009, and since March 2013 chairman)
Peter Bofinger (since March 2004)
Lars Feld (since March 2011)
Isabel Schnabel (since March 2014)
Volker Wieland (since March 2013)
These five "wise men" have Angela Merkel's ear and confidence - they've been appointed with her approval and their reports to her are being used to try to explain and justify the waves of migrants being imposed upon Germany and Europe -
Ibid:

Every year the Council prepares an annual report which is published before or by November 15.
German Council of Economic Experts, Annual Report 2016/17 -

INFLUX OF REFUGEES: INTEGRATION AS A KEY CHALLENGE:

Asylum-related immigration to Germany dominated the economic and socio-political debate from autumn 2015 to spring '16.

Highlights in criticism of the analysis:
1. The council takes a comparative basis of what was required to integrate East German and Balkan "asylum seekers"—integration meaning that it took about 20 years for them to be generally gainfully employed—and attempts to project how long similar integration would take of the Middle Eastern and North African "asylum seekers".
2. Taking in such factors as education and German language acquisition it concludes that by the year 2080 there would be no economic loss to the German social security system—there would be no economic gain either: the analysis fails to point out that the effort is pointless from an economic standpoint even IF there are no problems resulting from the introduction of vast numbers of non-European peoples into Germany other than the factors cited in the analysis—that is to say, they have not, for example, taken into account the cost of terrorism, terrorism prevention, strains on infrastructure and genetic reaction from German/European peoples. Even if there were no terrorist acts to come or to prepare for, even if there was not European racial backlash, at best, by 2080 the program would be an economic wash.
3. The variables that they take into account to factor as a difference from the task of integrating prior (European) "asylum" seekers as compared to the present mass of Middle Eastern "asylum" seekers are the capacity to learn German language - i.e., well enough to function in gainful employment, and the ability of the "asylum" seekers to support themselves financially. 91% of applicants since the migration crisis began have been given a temporary residence permit. To get a permanent residence permit after three years, an "asylum" seeker must demonstrate proficiency the German language (language level C1) and earn their living independently. A permanent residence permit after five years may be granted if a seeker can demonstrate at least level A2 knowledge of German and can at least partially earn their living. Once granted a residence permit a person also is a German citizen and as such has the right to go anywhere within the EU.
4. It is not only acknowledged that 70% of "asylum seekers" are male and under 30, it is strongly implied that this is a feature and not a problem, because they are more accustomed to work than females of their Islamic culture.
5. The capitalist motive for bringing in these "laborers" is bereft of intelligence, because they are intending to build an anachronistic industrial model—i.e., more unskilled labor and less development of robotics. Furthermore, again, as their presence is at best an economic wash with regards to social security by the year 2080—even IF they do turn out to be dutiful workers right along—the frequently-heard argument that they are necessary to fund pensioners is bereft.
And none of this takes into account the genetic destruction of Germans and the implication for the destruction the European genome as these "asylum seekers" would be "integrated" over the next 60 years.

See also: Already 40% of German residents under age five are of migrant background.
So, somewhat against poll forecasts, Nobert Hofer lost considerable ground to his rival Alexander Van der Bellen in the period between the presidential votes. The liberal Establishment's fear strategy is probably responsible for that, and for now, at least, its internationalism project and its race project are secure, much to the satisfaction of the elites in Brussels.
Nonetheless, there is not much despondency among the defeated nationalists. Rather, I would say they look as if they are banking their gains and sizing up the next challenge, which will be the legislative elections in or before 2018. Let it be noted that those gains include knocking the Establishment party candidates to pieces in the first round of this year's vote. But there has also been some marked back-sliding on EU membership. Nationalist parties cannot be internationalist. Chasing after the liberal voters won't work. Challenging them is the only viable option.
For the wider nationalist movement this defeat is a wasted opportunity. Hofer as president would have provided a useful precedent for Geert Wilder's Party for Freedom in the Dutch general election next March and to Marine Le Pen in her struggle for the French presidency in April. The idea that an irresistible wave of anti-Establishmentarianism and populism is sweeping the continent has taken a knock - even if that lasted only a couple of hours because in Italy the government of Matteo Renzi and, by extension, the banking and corporate class has been humiliated in a vote on a narrow constitutional issue of enhancing executive powers. Italy, of course, has a sclerotic constitutional and legislative system, more politely known as checks and balances, which makes it impossible to take the kind of decisive action required to address the terrible crisis afflicting the economy. But it would seem that Italians don't mind sclerosis and inaction, because they voted today by up to 60-40 against Renzi's proposals on a 70% turnout, and Renzi himself has now honoured a pre-vote promise to resign if he loses.
The putative winners in this strange affair are Beppe Grillo, the ex-comedian leader of the chaotic and wildly unconventional 5-Star Movement, Renato Brunetta, the parliamentary leader of former prime minister Silvio Berlusconi's centre-right Forza Italia, and Matteo Salvini, the head of the Lega Nord (the only party which definitely wants to leave the EU, drop the euro and return to the lira). But the electoral maths are complex. Some of those who voted against Renzi's proposal only did so because they want to stay in the EU and keep the euro, and fear that a future populist government could use the powers Renzi sought to take the country out.
For now, though, the immediate question is whether the government, or some combination of the present governing class, will seek to stay in office, thereby ignoring the spirit of the vote, or whether an early general election will be called. If the latter - and it really should be the latter - Spring 2017 is going to be a hectic time for European political dissent.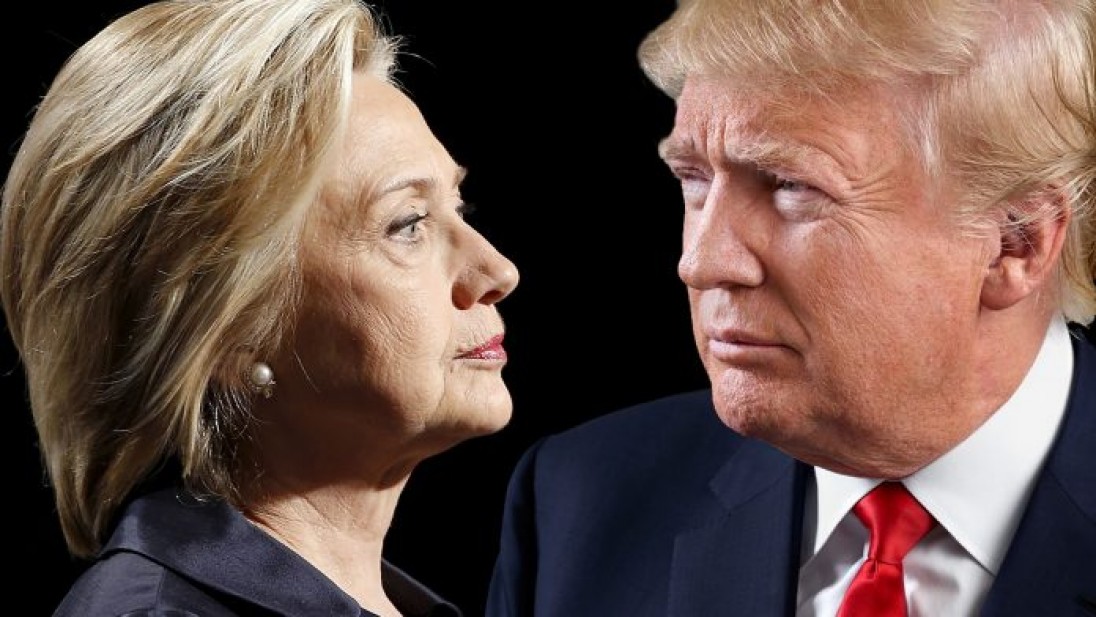 Regarding your people's history and future, the (((choice))) you get with U.S. politics is no choice.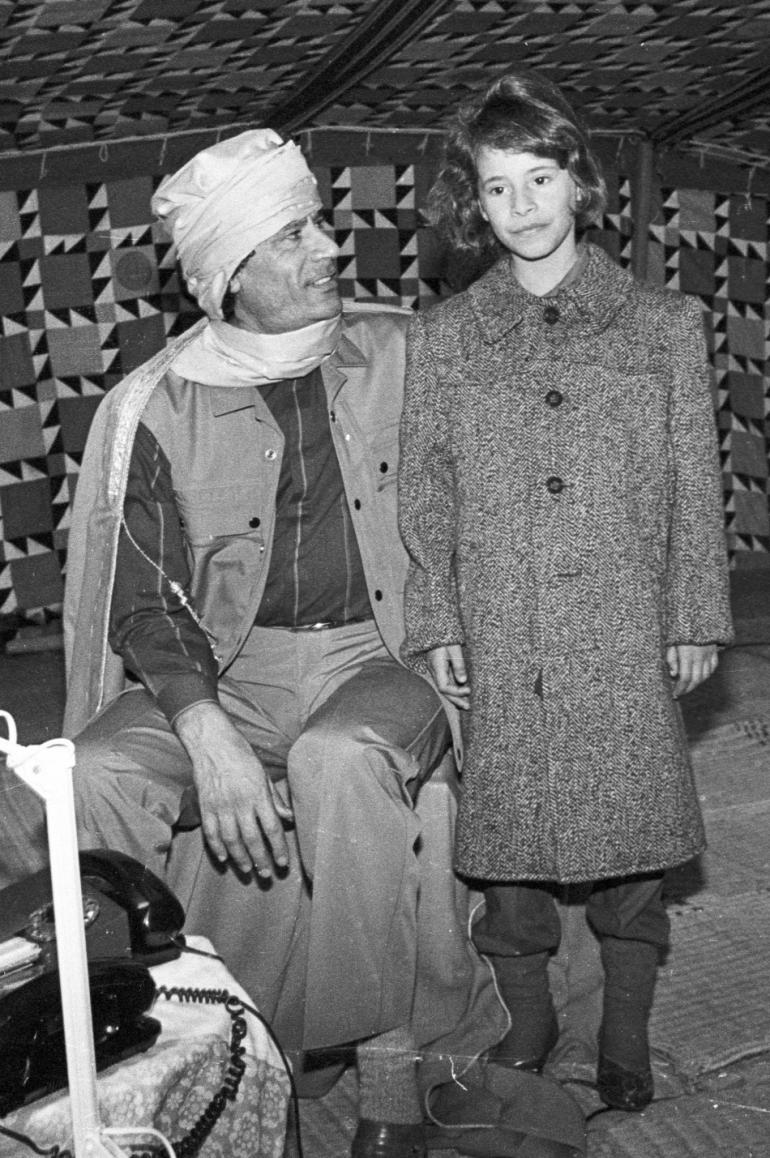 Muammar Gaddafi and Aisha Gaddafi.
R2P, the 'Responsibility to Protect' is the latest formulation which is used to rationalise just about any kind of arbitrary intervention without revealing the strategic and economic aims behind that intervention, lest those aims be subject to analysis or criticism in the international media.
Now that the situation in Libya has more or less settled into a repetitious cycle of instability of a predictably bad sort, it's worth taking a retrospective look at the intervention, drawing together the various vectors which brought about this result.
Everyone likely remembers when Dick Cheney went on a sort of flamboyant tour talking down the Libyan intervention, because he thought it would result in disaster. The old Huguenot has many faults and has always been prone to over-extending his hand and overestimating the capabilities of the US military, but he is easy to understand because he actually is a true-believer in his own words, which means that he could at least be relied on to take the Global War on Terror seriously unlike many of his contemporaries. Cheney pointed out that even by R2P's own logic, there was nothing to gain in terms of 'weapons of mass destruction' since Gaddafi had already given up his NBC weapons programme in 2003 and handed it all over to the United States.
Simultaneously, Libya had been an ally in the Global War on Terror and had collaborated repeatedly with the United Kingdom with intelligence sharing and even extraordinary rendition carried out against Islamist reactionaries of various stripes.
Cheney then invoked RAND RR637:
RAND Corporation, A Persistent Threat: The Evolution of al Qa'ida and Other Salafi Jihadists, 04 Jun 2014:

Research Questions

What is the present status of al Qa'ida and other Salafi-jihadist groups?
How has the broader Salafi-jihadist movement evolved over time, especially since 9/11?

This report examines the status and evolution of al Qa'ida and other Salafi-jihadist groups, a subject of intense debate in the West. Based on an analysis of thousands of primary source documents, the report concludes that there has been an increase in the number of Salafi-jihadist groups, fighters, and attacks over the past several years. The author uses this analysis to build a framework for addressing the varying levels of threat in different countries, from engagement in high-threat, low government capacity countries; to forward partnering in medium-threat, limited government capacity environments; to offshore balancing in countries with low levels of threat and sufficient government capacity to counter Salafi-jihadist groups.

Key Findings

The number of Salafi-jihadist groups and fighters increased after 2010, as well as the number of attacks perpetrated by al Qa'ida and its affiliates.

Examples include groups operating in Tunisia, Algeria, Mali, Libya, Egypt (including the Sinai Peninsula), Lebanon, and Syria.
These trends suggest that the United States needs to remain focused on countering the proliferation of Salafi-jihadist groups, which have started to resurge in North Africa and the Middle East, despite the temptations to shift attention and resources to the strategic "rebalance" to the Asia-Pacific region and to significantly decrease counterterrorism budgets in an era of fiscal constraint.

The broader Salafi-jihadist movement has become more decentralized.

Control is diffused among four tiers: (1) core al Qa'ida in Pakistan, led by Ayman al-Zawahiri; (2) formal affiliates that have sworn allegiance to core al Qa'ida, located in Syria, Somalia, Yemen, and North Africa; (3) a panoply of Salafi-jihadist groups that have not sworn allegiance to al Qa'ida but are committed to establishing an extremist Islamic emirate; and (4) inspired individuals and networks.

The threat posed by the diverse set of Salafi-jihadist groups varies widely.

Some are locally focused and have shown little interest in attacking Western targets. Others, like al Qa'ida in the Arabian Peninsula, present an immediate threat to the U.S. homeland, along with inspired individuals like the Tsarnaev brothers — the perpetrators of the April 2013 Boston Marathon bombings. In addition, several Salafi-jihadist groups pose a medium-level threat because of their desire and ability to target U.S. citizens and facilities overseas, including U.S. embassies.

Recommendations

The United States should establish a more adaptive counterterrorism strategy that involves a combination of engagement, forward partnering, and offshore balancing.
The United States should consider a more aggressive strategy to target Salafi-jihadist groups in Syria, which in 2013 had more than half of Salafi-jihadists worldwide, either clandestinely or with regional and local allies.
Now, why would Dick Cheney be going around hawking this research in defiance of the US government in 2014? We know that it is not due to the usual partisan party-political reasons, because US party-political divisions are largely illusory anyway. The only explanation is that he seriously thought that the US was doing something that he didn't think it was 'supposed' to be doing.
This means that there was a fundamental rift between Dick Cheney's view of reality, a view of reality which had evolved between 2001 and 2007, and the new (or old, depending on how you look at it) reality that had asserted itself after 2011 as Hillary Clinton happened to be steering the ship of foreign policy as Secretary of State. This is not due to a difference in character of the individuals per se, but rather, a difference in the circumstances at the time, which Cheney had not caught up to because he was no longer in office and was not subject to the countervailing winds of lobbying (this includes not only positions taken by companies, but also positions taken by whole states, significantly, Israel and its 'Clean Break' programme going into effect in Libya) which reflect the change in economic necessity. Cheney is still living 'in 2007'. The logic of capital was thus partially revealed through the nature of the 'gap' between Cheney's—now out of office—and Clinton's—then in office—understanding of the situation.
After 2001, there was the perception among the Americans—or at least, it appeared that such a perception existed—that the days of leveraging Salafist-jihadists as a tool of American foreign policy had ended, because the events of 11 September 2001 had shown them that a new enemy had emerged and that this enemy was the very same Salafist-jihadism that they had been patronising in one way or another through the Cold War and its immediate aftermath. Some of the Americans seemed to actually be of that mind themselves, and so it may not have been a mere perception.
However, we live in a reality in which material economic factors have predominance over the idealist conceptions, and in cases where the two do not line up, the longer the timeline is extended, the more the economic factors come into predominance. As Friedrich Engels said:
Marx and Engels Correspondence, 'Engels to Borgius', 25 Jan 1894 (emphasis added):

Their efforts clash, and for that very reason all such societies are governed by necessity, which is supplemented by and appears under the forms of accident. The necessity which here asserts itself amidst all accident is again ultimately economic necessity. This is where the so-called great men come in for treatment. That such and such a man and precisely that man arises at that particular time in that given country is of course pure accident. But cut him out and there will be a demand for a substitute, and this substitute will be found, good or bad, but in the long run he will be found. That Napoleon, just that particular Corsican, should have been the military dictator whom the French Republic, exhausted by its own war, had rendered necessary, was an accident; but that, if a Napoleon had been lacking, another would have filled the place, is proved by the fact that the man has always been found as soon as he became necessary: Caesar, Augustus, Cromwell, etc. While Marx discovered the materialist conception of history, Thierry, Mignet, Guizot, and all the English historians up to 1850 are the proof that it was being striven for, and the discovery of the same conception by Morgan proves that the time was ripe for it and that indeed it had to be discovered.

So with all the other accidents, and apparent accidents, of history.

The further the particular sphere which we are investigating is removed from the economic sphere and approaches that of pure abstract ideology, the more shall we find it exhibiting accidents in its development, the more will its curve run in a zig-zag. So also you will find that the axis of this curve will approach more and more nearly parallel to the axis of the curve of economic development the longer the period considered and the wider the field dealt with.

In Germany the greatest hindrance to correct understanding is the irresponsible neglect by literature of economic history. It is so hard, not only to disaccustom oneself of the ideas of history drilled into one at school, but still more to rake up the necessary material for doing so. Who, for instance, has read old G. von Gülich, whose dry collection of material nevertheless contains so much stuff for the clarification of innumerable political facts!

For the rest, the fine example which Marx has given in the Eighteenth Brumaire should already, I think, provide you fairly well with information on your questions, just because it is a practical example.
By quoting this, am I implying now that the United States and some of its allies have been drawn into finding it economically 'necessary' to support Salafist-jihadists? Yes, it seems that economics has reasserted itself.
Previously I had, with some degree of confidence, said this on the issue:
Kumiko Oumae / Majorityrights, 'North Atlantic: You Have Spread Your Dreams Under Their Feet', 11 Jul 2015 (emphasis added):

Islamists feel that their economic and social relevance is being sidelined by the dominance of international finance capital and the national bourgeoisie of countries in the developing world who have been activated by the unbinding of the circle of North Atlantic finance that took place after the 1970s. After the 1970s, capital flowed out of the North Atlantic area and into the developing zones in the periphery.

As a result of that movement of capital, social transformations took place, which Islamist reactionaries of different sorts interpreted as being a threat to their own dominance over the civic spaces - some of these being countries, some of them being zones within countries - in the Middle East and Central Asia.

However, this chaotic process, out of which a new order will emerge, is entirely necessary and is justified by the role that the actors in the North Atlantic are playing. I use the word 'justified' not in the petty-moralist sense of the term, but rather, in the scientific and economic sense of the term. The international financial system exhibits its justification for existing - its historical role - through the fact that it takes its surplus wealth and uses it to wend its way through every corner of the earth looking for new ways to engender the development of productive forces. This is a role that it will continue to be justified in taking on, until such time as it exhausts its progressive potential and is necessarily sublated and superseded by new social and economic systems, ones which would be established on socialist or syndicalist foundations. There is considerable evidence since 2008 that the system of international investment is already approaching its structural limits, and that various actors are attempting to explore those limits. And that after the development and interconnectivity of South East Asia is completed, 'zero-profit capitalism' could next emerge.
It's clear now that the progressive potential of American and French capitalism is drawing to a close. Whereas previously the trajectory seemed to be that these states would find themselves locked into a zero-sum conflict over the fate of the Arc of Instability, the present interest of monopoly capital in maintaining their market share in the face of competition from elsewhere, is to enter into a 'Holy Alliance' of compromise and retrogression in which the United States and France begin to cooperate with their former ecclesiastical and feudal adversaries against a common threat of expropriation in the local sphere. They find themselves united in a common antipathy toward socialism, to shore up their global hegemonic position.
Bold statement, right? Do I have any proof at all to justify this view? Yes. See here:
U.S. Department of State Case No. F-2014-20439 Doc No. C05779612 Date: 31 Dec 2015:



I don't think that requires any particular comment. It practically speaks for itself.
However, could any of this have happened without tacit Russian consent? Let's continue our retrospective:
The Jamestown Foundation, 'Russia Placing Itself Above the Fray in Libya', 29 Apr 2011 (emphasis added):

Russia made the US/NATO military intervention in Libya possible in the first place, by abstaining in the UN Security council vote on resolution 1973, rather than vetoing it. Russia's March 27 abstention was a diplomatic masterstroke, poorly understood at that point by the Obama administration, which credited its "reset" for the Russian green light. As Konstantin Kosachev, chairman of the Duma's International Affairs Committee, spelled it out: By abstaining, Russia has positioned itself to demand full observance of the resolution's provisions by those who voted for it, and without sharing responsibility with those countries for the political consequences of their intervention (EDM, April 25).

As it turns out, the Western belligerents have undertaken this operation with insufficient forces; the US has withdrawn its most effective strike planes prematurely from action; and NATO — to which the US has largely devolved the operation — fights with one hand tied behind its back, unable to reinforce and escalate as long as Russia does not approve this via the UN Security Council, or by some tacit arrangement.

Arming the rebels is a poor option because it would simply prolong the conflict without a decisive outcome, absent of a massive US/NATO offensive. The top rebel commander, General Abdel Fattah Yunis, has rushed to Brussels, with a shopping list of weapons for insurgent forces that are yet to be trained. "We don't mean light arms," Yunis clarified for the press in Brussels. He wants Apache helicopters, anti-tank missiles, and torpedo boats for the rebel forces. "NATO has everything," he judged (Interfax, April 28).

Russia will not necessarily or permanently veto a massive US/NATO offensive. Moscow will almost certainly negotiate its position, seeking trade-offs on issues of priority interest to Russia. For the time being, it can de facto tolerate an incremental escalation of offensive operations, insufficient for Western belligerents to win quickly, but sufficient to entangle them in yet another protracted conflict. If this scenario materializes, Moscow plans to emerge in some mediator's role above the fray. And irrespective of the tempo of military operations, Russia is set to collect a windfall on European oil and gas markets, due to the halt in Libyan supplies for an indefinite period.
And:
The Jamestown Foundation, 'Russia Unveils Political Objectives In Libya', 21 Apr 2011 (emphasis added):

Based on statements by Medvedev, Foreign Affairs Minister Sergei Lavrov, and other officials ("Moscow Positioning to Exploit Libya Stalemate," EDM, April 21), Russian objectives at this stage in the Libya conflict can be summed up as follows:

1. An early ceasefire in place, to be followed by mediated negotiations between Muammar Gaddafi's government and the insurgents. Russia opposes regime change in Tripoli, but seems noncommittal on two key issues: Gaddafi's personal departure from power and Libya's territorial unity. With or without Gaddafi, an early ceasefire in place would result in dividing Libya de facto into eastern and western territories, pending an uncertain outcome of negotiations between Tripoli and Benghazi.

2. Adherence to the UN Security Council's existing mandate, which is limited to enforcement of a no-fly zone. Russia tolerates US/NATO air strikes in support of the outgunned insurgents, but opposes any ground operations, or arms supplies and training, to the same insurgents. Such prohibitions ensure the military superiority of pro-government forces, while the air strikes merely help the insurgents to fight defensively. Thus, Russian policy favors an inconclusive, open-ended civil conflict in Libya.

3. No legitimate US/NATO actions without the UN Security Council's, i.e. Russia's, consent. Russia wants the Security Council to evaluate NATO's compliance with the relevant resolutions on Libya. Such deference to the United Nations (instrumental in Moscow, ideological in the Obama administration) can open a way for Russia to affect NATO policy decisions through its role in the UN Security Council.

4. A halt on Libyan oil and gas supplies to the European continent. Russia gains from the unexpected interruption of those supplies and is interested in a prolonged halt. This has become, tacitly but indubitably, a Russian objective in the Libya crisis. Thanks to this conflict, Russia free-rides on higher prices for its oil and gas; it can increase its market share in Italy, Austria, Germany, and potentially other European countries; and gains more lobbying power for Russian energy projects that increase European dependence on Russian supplies.

Beyond the objectives linked directly with this conflict, Moscow has a broader interest in seeing the US and NATO tied down in wars of choice and other protracted confrontations. These increase Russia's leeway for action in ex-Soviet [Central Asian] territories, Russia's top priority. Moscow must welcome the disproportionate allocation of Western resources to expeditionary wars from shrinking defense budgets in NATO Europe, where lack of military investment stands in contrast with Russia's ambitious military modernization program.
So, that's that. My intent was not to rehash things that are already known, but rather, to draw a view of the conflict which may not be known to the average observer, particularly not observers taking the positions favourable to Russia that have become standard to "WN" and "the Alternative Right". Positions which are of course completely at odds with the actual nature of the Russian Federation.
Part two will fill in some gaps on the role of Israel and Ethiopia in the Libyan conflict and its aftermath, as both countries made strategic gains as a result and were invested in the outcome. So stay tuned for that.