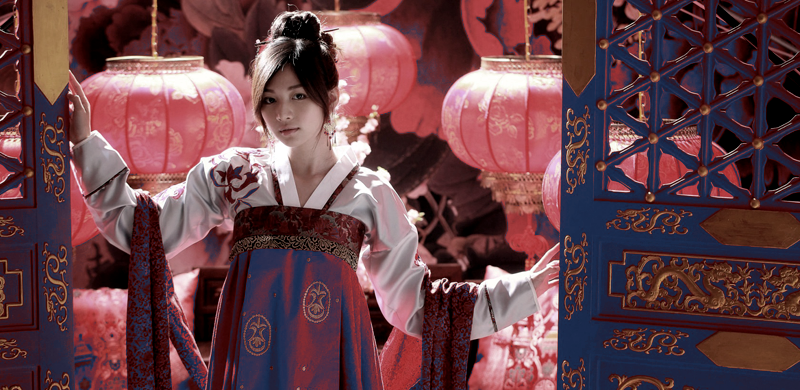 An important distinction
An article by John Morgan called 'Alt Right versus New Right' appeared at Counter-Currents Publishing on 28 Feb 2017. I tend to agree with the things that are written at Counter-Currents more often than I agree with things that are written elsewhere in the European nationalist sphere, and in this case what John Morgan was presenting was a very good article which I think all Majorityrights.com readers should also read.
Here is what I think is the most important excerpt:
John Morgan / Counter-Currents Publishing, 'Alt Right versus New Right', 28 Feb 2017 (emphasis added):

[...]

I understand that, given all the media attention it's been receiving lately, there's a temptation to adopt the term "Alt Right" universally. I, however, insist on viewing the Alt Right as something exclusively American, and the New Right as something particularly European.

One thing that the two movements certainly share is a difficulty in determining what exactly they are. Especially in the hands of the mainstream media, "New Right" and "Alt Right" are two terms that have been used to refer to everything ranging from Tea Party-style populism to outright neo-Nazism, and everything in between, a problem that was inevitable given that neither group has a central authority that can pronounce who is and who isn't orthodox, we might say, nor even what exactly that orthodoxy is. For my own purposes today, by New Right I mean the current of thought centered upon Alain de Benoist's GRECE movement in France and its various offshoots since 1968, which represents a towering edifice of thought unparalleled anywhere else on the Right since the Conservative Revolution in Germany of the Weimar era.

The Alt Right is a much trickier animal to pin down. The New Right has produced literally hundreds of books outlining its beliefs and positions over the past half-century. The Alt Right, on the other hand, is a culture primarily of blogs, memes, podcasts, and videos. It has yet to produce a single book or other statement of principles that everyone involved would agree is the quintessence of the Alt Right's worldview. This is a natural outgrowth of the anti-intellectualism inherent in Anglo-American political and cultural discourse, as opposed to the more innovative and livelier – dare I say superior – Rightist political tradition that you have here on the Continent. In attempting to think of a book that could in any way lay claim to being the Alt Right manifesto, the only thing I could come up with is Greg Johnson's New Right versus Old Right, which has fortunately been translated into Swedish as well. Otherwise, the shelves of the Alt Right library remain pretty bare, although hopefully that will soon be changing.

[...]

But while the Alt Right and the New Right are coming at the problem of liberalism from similar angles, they do remain divided by several fundamental issues. First and foremost is race. The American Right (just as the American Left, albeit in different ways) is absolutely obsessed with race: evolutionary theories, comparative IQ scores, crime statistics, and the like. In America, this has led to the development of the term "white" to refer to anyone of European descent. [...] However, I do believe that the attempt of some to import this idea of "White Nationalism" into Europe, and who in some cases have even called for political unification between America, Europe, and Russia, is a severe disservice to the diversity inherent in European civilization. The issue for Europe, as the New Right has always understood, is as much based in ethnicity, language, and culture as it is on race. We can't pretend that an Irishman and a Russian are interchangeable.

[...]
What John Morgan says there about the divergence between the Alternative Right and the New Right strikes me as being completely true and is perfectly in line with the experiences that I've had in Europe.
It is also something that Alain de Benoist has talked about quite a lot. The attempt by Americans to impose their understanding of ethno-racial politics and their propensity to try to effectively obliterate all intra-European differences through imposing their concept of 'Whiteness' onto other regions quickly becomes unworkable. It simply lacks the appropriate level of sophistication and that lack stems from the fact that many of the American White nationalists who are generating these ideas, have neither lived in a European country nor held any financial stake in the future of a European country.

Ted Sallis took exception to this in the Counter-Currents comments section, because he is precisely the kind of White nationalist that is being criticised. He responded by asking the following:

Ted Sallis, comment 1381496, 28 Feb 2017 wrote:

"We can't pretend that an Irishman and a Russian are interchangeable. "


That canard again. I want to know – who says that? Who believes it? Who advocates that? If ethnonationalists don't want to be viewed as fundamentally dishonest then you guys really need to stop making the most absurd strawman arguments.
By asking those questions, he was basically trying to force John Morgan to either go around looking up examples of people who he knew were doing it but which he did not have ready to hand, or to retract his whole argument.
Morgan responded:
John Morgan, comment 1381497, 28 Feb 2017 wrote:


I've heard such rhetoric from many people on the Alt Right. Specifically here, however, I'm thinking particularly of ideas that Richard Spencer has outlined in the past.
To which Sallis fired back:
Ted Sallis, comment 1381545, 01 Mar 2017 wrote:

If Spencer ever advocated such interchangeability, I'd like a quote. In my 20+ years of activism, always with a strong pan-European focus, I've only encountered one – one! – person who advocated any sort of "homogenizing" of Europeans – that was Hoffmeister in the introduction to Lowell's book (and I critiqued him for that on this blog). And even Hoffmeister (insofar as I know) doesn't believe these groups are the same, he just advocated their intermarriage. If Spencer suggested that all Europeans are the same, I would denounce that also. But don't pretend or imply that those all people who advocate for a "Big Europe" idea actually believe such nonsense. It is factually incorrect, and its offensive.

One could just as easily look at ethnonationalist squabbling among Slovaks, Hungarians, and Romanians, or the Balt animus toward Russia, and accuse ethnonationalists of all supporting intra-European conflict.
At this point I decided to jump in, because I actually had the answer to Sallis' aggressive questioning. It's a slightly lengthy comment but I'll reproduce it in full nonetheless:
Kumiko Oumae, comment 1381582, 01 Mar 2017 wrote (emphasis added):

There are some people who are essentially doing that. I can think of two offhand, Richard Spencer has been doing it in a subtle way, and Constantin von Hoffmeister has also been doing it in a completely explicit way.

Here's an example of Spencer doing it in a podcast on 19 Dec 2015: http://www.radixjournal.com/blog/2015/12/19/trump-putin-and-the-future-of-the-white-world

Again, Spencer doesn't explicitly do it, he just establishes the kind of framework which could lead a person to arrive at those conclusions. He does acknowledge in the podcast that the 'unity' he is talking about is a long shot.

Here's an example of Hoffmeister doing it in an interview on Stark Truth Radio on 28 Feb 2017: http://www.starktruthradio.com/?p=3913

In that interview Hoffmeister actually calls for 'an alliance of Berlin, Moscow and Tel Aviv'. He repeats it three times and seems to have no self-awareness about how a large percentage of listeners will regard him and that savagely obscene idea with the utmost horror and revulsion.

And Hoffmeister had also appeared at Identitarian Ideas IX, on 25 Feb 2017: https://altright.com/2017/02/27/identitarian-ideas-ix-rising-from-the-ruins-2/

Hoffmeister's appearance at that venue seems to show that he is no longer totally the half-joke and half-eccentric figure that he was apparently seen as in the 2006 – 2009 period. It wouldn't be impossible that his ideas might have some currency with some people in the Alt-Right.

A scan of comments sections often will also show random commenters affirming those kinds of views, and they seem to have received a renewed – albeit still limited – push since the emergence of Russian Active Measures which strove to amplify certain aspects of the Alt-Right message that the Russian state assessed to be useful to cultivating a social support for their energy interests in Europe. By amplifying the parts of Alt-Right ideology they agree with, or inserting themselves into identitarian movements, or by simply funding organisations, Russia has been able to shape some of the contours of these social movements in ways that could be conducive to their interests.

John Morgan's article was really good, I think, he is on to the truth. Morgan may or may not have had quotes or specific podcast links immediately to hand when he was writing his article – after all, not everyone has browser bookmarks as beautifully organised as myself – but his sense of the situation wasn't wrong. This is a thing.

The people who believe in the 'Big Europe', often tend to also assert that anyone who disagrees with them is 'in favour of intra-European conflict' or something like that. But actually on a basic level the ideas propagated by those who believe in a so-called 'Big Europe' – by which it is understood as a 'Lisbon to Vladivostok' concept – are the ideas that really are promoting an intra-European conflict because the persons promoting them must know on some level that Britain specifically will be dramatically opposed to any such thing.

What do I mean by that? Well, no one ever tries to utter the phrase 'London to Vladivostok', and I think we all know why they do not say that. It's because they know that they cannot. At the end of the day, people do quietly understand that Britain's geostrategic and geoeconomic interests are to strive against allowing any single power to control access to the transit lanes and the mineral and energy resources of Central Asia, navigation across and around the Baltic area, the strategic depth of the Visegrad countries, or the natural resources of Siberia. The legacy of the Great Game, the Crimean War, and the First World War's covert and semi-covert theatre in Central Asia trace the contours of that fascinating phenomenon.

Another factor which has not been considered by many people, is that the advent of 'Brexit' which will be implemented sometime in the next thirty days, will further unshackle Britain from the continent, and thus unshackle Britain from the (relatively speaking) moderating effect that European institutions suffused with Franco-German stakeholders have previously exerted on British policy toward Russia. In other words, Brexit will not herald a softening of British policy toward Russia, but rather it will herald a sharpening of British policy against Russia.

It is ironic that many of the same people who supported 'Big Europe' also gave moral support to 'Brexit' (and thus they accidentally supported #GlobalBritain!), because these things are totally opposed tendencies. Britain was asked to choose between the continent and the sea, and it chose the sea again, as it absolutely had to. And there's nothing wrong with that, that is an integral part of the identity of the British people as a seafaring trading nation with 'historical connections' to Central, South and East Asia.

In summary: For people to call for 'an imperium from Lisbon to Vladivostok' or 'a Euro-Siberian imperium' as Hoffmeister does, is effectively the same as those persons announcing an intent to have conflict with a whole laundry list of countries who will of course disagree with it, namely, all the countries which would have to be unwillingly dragged into such an arrangement, as well as offshore balancers like the British who would rightly see their interests being threatened by any such suggestion.

'Big Europe' is also a maximum autistic LARP which is open for exploitation by Gazprom, because the concept doesn't intersect with realities on the ground and ends up functioning as a mere cheerleading squad for the Kremlin. It additionally seems to want to include large swathes of land in the so-called 'RFE' that are not even inhabited by Europeans to begin with.
Greg Johnson told me it was a good response, saying:
Greg Johnson, comment 1381651, 02 Mar 2017 wrote:

Thank you. This is an excellent comment.
And it really is excellent, if I do say so myself.
Ted Sallis was of course having none of that. His rebuttal to the fact that his precious 'Big Europe' from 'Lisbon to Vladivostok' had just been been branded a 'maximum autistic LARP', was to respond with the absolute classic: "no, you!" It could be said that all of history's best ethnic wars start this way:
Ted Sallis, comment 1381611, 01 Mar 2017 wrote:

No, your insane Asian imperialism of Silk Road White Nationalism is the LARP that we should all beware of, for autistic Asiaphiles selling out to the inscrutables of Beijing, Tokyo, and Seoul. We do not need Russian-hating Japanese dictating to Europeans what our relationships to each other should be.

Britain's "geostrategic" interests helped lead to two World Wars that lost them their empire, wrecked the White world, and led to the colonization of Britain and the rest of Europe by the Third World. It's high time that the British stop applying 19th and early 20th century strategies to a 21st century world.

And, yes, by the way, I'm a Big Europe person who was enthusiastically in favor of Brexit, since the EU is the perfectly inverse mirror image of what a sane Big Europe would be like. The EU is monstrous, not because European cooperation and collegial feeling is bad, but because it is a vehicle for globalist aspiration (which the government of Britain and all other Western European nations also is).

"the British people as a seafaring trading nation with 'historical connections' to Central, South and East Asia."

Right…Britain should make common cause with Asians against Europe so as to please Asian imperialists who covet the Russian Far East. Sorry, I do hope the British people don't fall for that Asiatic swindle.
I suppose this is what the time period 1854 to 1917 was like, at least in terms of rhetoric. Some may see that time period as being a kind of hell, others may see it as heaven, but whichever it is, we are going there; it's geographically predetermined.
Also, Ted Sallis obviously just hates me, doesn't he? He seems to regard me with a special kind of hatred and I don't even know where it's coming from, because as far as I know I never actually did the things that he is constantly accusing me of all over the internet.
I'll use this article as an opportunity to address a wide cross-section of the issues that he keeps raising. As such I'll be responding not only to the specific comment that he made, but to a selection of things that he's said about my stances over the past eighteen months on his site as well, since there is considerable overlap.
Not 'dictating' and not 'seducing'
Ted Sallis, comment 1381611, 01 Mar 2017 wrote:

[...] We do not need Russian-hating Japanese dictating to Europeans what our relationships to each other should be.

[...]
I don't have any desire to 'dictate' anything to any Europeans. I simply offer my ear in sympathy and solidarity and I make suggestions that I think are good suggestions. At no point do I demand anything. I don't even take that tone. My views at their strongest are merely firm recommendations. Sallis has previously suggested – or at least strongly implied – on his blog that I go around 'seducing' people into doing or saying what I want them to. Nothing could be further from the truth. There is no 'Asian woman privilege'. To imagine that it is so would be completely delusional and paranoid. I know that popular media makes it look like we tend to gain automatic admittance to any venue on the basis of charm alone and then destroy the place, but I can assure you that in reality it doesn't quite work that way. It would be fun if it did work that way, though.
So let's dispel these fictions.
If Asians had the fantastically manipulative social powers that Sallis constantly claims we have on his blog, then either the Chaebol-preferred candidate Jeb Bush or the Keidanren-preferred candidate Marco Rubio would have attained the GOP nomination, whereas the Mossad-preferred candidate Donald Trump would have been blocked from entry. In such a scenario the GOP also would have somehow come under the sustained lobbying sway of what are actually weak Asian lobbies in the United States. And if either Jeb or Rubio then happened to fail against Hillary, then it would have simply been a Hillary Clinton presidency, in which the status quo would continue but at least the Iran JCPOA deal would not have come under threat, and existing global problems would somehow not have been made worse by Americans choosing to conform themselves to Israeli policy preferences on the subject of Iran.
There is no perfect solution because the United States is basically political hell, but one at least does what one can. Trump was the least-preferred candidate for Asian interests.
Some of course may be asking what right I have to say anything about American politics, a question that White nationalists like to hotly ask me whenever I give my opinion on anything that they have done. The answer is that what happens in America affects everyone.
All of the candidates were unacceptable in some way, but they existed and could not be wished out of existence or wished into a form that was different from what they were. Thus, it was necessary to prioritise what policy preferences were most important and do triage on that basis. This could not be done merely on the basis of statements uttered on the campaign trail, but rather, the network of institutions and people who the candidate is enmeshed with or beholden to, as well as the family and blood connections of the candidate also had to be seen as indicative of what that candidate may be likely to do if elected.
The priorities looked something like this:
1. Maintaining the Iran JCPOA Deal,
2. Passing the TPP,
3. Taking decisive moves against North Korea's nuclear ambitions,
4. Attenuating and disrupting Russian/Gazprom gains in Eastern and Central Europe,
5. Incentivise the de-linking French industry from Russia by passing TTIP,
6. Stopping the construction of further Israeli settlements and thus disrupting the American-Israeli relationship,
7. Locking down Europe's southern border and boxing in ISIL,
8. Disrupting Turkish-American cooperation,
9. Maintaining the US-imposed sanctions against Russia 'until the Ukraine crisis is resolved' (ie, until whenever), so as to alter the patterns of international investment in Russia in a way that forces sections of Russian territory to become economically reliant on China, and thus, structurally tame and subordinate Russia to China.
To focus in on the top priority, which is maintaining the Iran deal, the reasons for desiring that the deal be maintained are as follows:
1. It would allow Iran the ability to safely and reliably vend more of its gas to European countries, which offsets Russian energy preponderance. Since Russian energy preponderance is one of the key mechanisms that Russia uses for political leverage in Europe, having Iran on tap as the alternative would serve to erode Russian power in Europe.
2. Allowing Iran to trade with the rest of the world, allows the rest of the world to invest in sectors of the Iranian economy that are starved for cash and innovation, and could potentially have structural effects that empower local moderates as Iran shifts away from the isolated command model of economy over time.
3. Eases the economic relationships between Central and Eastern European countries, and Iran, which is a net good for trade because part of China's OBOR will run through Iranian territory. The OBOR is the key link which offers a physical high speed connection between the East Asian supply chain network on the one hand, and the European market of consumers on the other.
4a. Enhancing Iranian energy exports would exert downward pressure on energy prices globally, which is good for consumers and bad for rent-seeking oil-despots.
4b. Long-term low prices forces energy services companies and extractors to streamline and innovate their shale operations even more, which reinforces the 'price cap', and thus disrupts the cohesion of the effectively Saudi-led OPEC cartel.
Needless to say, the 'Donald J. Trump' option would not satisfy any of those priorities.
Since total withdrawal from the scene would have been pointless, Asian and European lobbyists and donors had to remain engaged in that form of electoral triage and stay close to America during the 2016 election cycle in the hopes that the outcome could be shaped in a way that is least disadvantageous to the participants.
It is possible to model projections on the basis of past signals at previous cycles, combined with the new inputs that had arisen in the 2016 cycle and from that, it could be possible to construct a strategy for that situation. The past signals come from polls and social sciences studies which give people insight into how different cohorts in American society respond to various stimuli when elections are on. Consider it a form of electoral bandlimiting.
But there's a problem. The Heisenberg–Gabor limit. All real-world signals are timelimited.
Wikipedia, 'Bandlimiting > Bandlimited versus timelimited':

A bandlimited signal cannot be also timelimited. More precisely, a function and its Fourier transform cannot both have finite support. This fact can be proved by using complex analysis and properties of Fourier transform. [...]

One important consequence of this result is that it is impossible to generate a truly bandlimited signal in any real-world situation, because a bandlimited signal would require infinite time to transmit. All real-world signals are, by necessity, timelimited, which means that they cannot be bandlimited. Nevertheless, the concept of a bandlimited signal is a useful idealization for theoretical and analytical purposes. Furthermore, it is possible to approximate a bandlimited signal to any arbitrary level of accuracy desired.

A similar relationship between duration in time and bandwidth in frequency also forms the mathematical basis for the uncertainty principle in quantum mechanics.
To make a long story short, there is an extent to which all of this is a form of gambling.
It was clear that Donald Trump's network was the narrowest. Trump's network was basically a collection of Israelis, real estate developers and construction companies, and former Goldman Sachs employees.
The other candidates were much more multifaceted in terms of who they were allowing to influence them, and this would mean that in the case of the other candidates, there would be a greater chance for more diverse donors and lobbyists to exert influence to counteract whatever Israeli influence might be aimed at them.
From that perspective, it made sense to throw as many resources as possible against Donald Trump's campaign once it became apparent that he could be a serious contender, and to support others in their efforts to signal against Donald Trump's candidacy.
But it didn't work out.
What actually happened in the end of course was that no one, absolutely no one was able to prevent Trump from winning everything. As a result of Trump winning, Israel was able to walk away with basically all the prizes. More prizes than they've ever had before. It was the worst possible outcome.
So this gameplan that Sallis is accusing Asians of trying out on America, is a gameplan which didn't even work, did it?
Asian state actors may or may not have literally come in and stacked Federal Reserve Notes to the roof at the US Chamber of Commerce, networked with the CATO Institute and many others on trade issues, while private citizens may or may not have gone around the other side of the right-spectrum and leveraged the ideological components of the HBD/ethnopluralist movement to raise Asian social status through repeatedly publicising the stories of academic high achievers – and then after all was said and done and spent, White Americans still got up, declared that Asian producer nations were somehow 'the problem', filed into the voting booths, and voted for the anti-Asian candidate: Donald Trump.
Misplaced emphasis?
The hyperventilating emphasis that Sallis places on exhorting White nationalists to combat Asian diaspora lobbies and the home nations, seems very strange to me, given that our primary opponent is not White people. The number one threat to the East Asian post-war success story is a United States and/or a Russian Federation which is controlled preponderantly by the state of Israel's lobbyists.
Our number one opponent in actual reality is Israel.
Every time an Asian takes aim at the Israel lobby for whatever motive, people like Sallis end up jumping in the way to unintentionally shield the Israelis because some White nationalists tend to think it's aimed at White people. For example, when someone engages in industrial targeting against companies which are controlled by people with blatantly Jewish names, people like Sallis who are in the anti-Asian camp always show up to sound the alarm by protesting about 'the Asian takeover'. Americans and Russians inadvertently end up defending many of the existing Jewish Zionist oligarchs in their own countries from the machinations of everyone else's oligarchs.
Everything really hinges around what people's priorities are. Is your priority to defend the structural integrity of the propositional nation called 'the United States' or 'the Russian Federation' or whatever? Or is your priority to counteract the power of the Jewish lobby which is firmly entrenched in those two locations above all else? The answer cannot realistically be 'both'. Choose one.
Or to put in the bluntest terms, are you primarily anti-Semitic, or are you primarily pro-'Big Europe' and pro-America?
At Sallis' blog I have actually seen him claim that the outworking of Asian interests are – in his view – a 'greater longterm threat' to White people than the outworking of Jewish interests are.
It is frankly amazing to me that he could arrive at that conclusion.
Also, he has repeatedly mischaracterised what I have meant by 'collaboration'. By 'European and Asian collaboration' I have only meant moving toward the kind of détente where we agree to maintain the presently-existing trade and investment arrangements and that ethnonationalists on both sides should refrain from taking up protectionist stances and that both sides should avoid stoking communal tensions in their publications. I have never asked for anything else. It's a request that didn't even require White people to do or change anything, since that is a status quo position anyway.
If someone said that it was anything beyond "don't step on each other's toes if you can help it", then such a person is wrong, or is overly-enthusiastic.
At any rate, a lot of the 'harder' stuff that I say to people about geoeconomic issues is done low key and non-publicly (as those people who receive the occasional email from me could attest to), I only have to defend myself like this if I'm basically accused directly of something, as Sallis keeps doing.
So here we go!
Sallis refers to my stance as being effectively 'Asian imperialism', but it remains a mystery as to where this 'imperialism' actually is. Accusing me of 'British imperialism' would be a misnomer too, but at least that would sound a bit more coherent with respect to what I've actually been writing, given that what I'm saying is all cast within the already-presently-existing British framework anyway. Or is he accusing me of promoting both Asian and British 'imperialism' at the same time? I think he needs to define his terms, since I don't know what definition of 'imperialism' he is using. 'Imperialism' as contrasted with what?
If I sell you a basket of products and then spend the money to improve our standing in the world, that is not 'imperialism'. Also, even if it were 'imperialism', what difference at this point would it make? Next Sallis would be telling me that the fact that I continue to breathe oxygen is objectively bad in and of itself.
Obviously from my perspective, if my breathing oxygen is 'imperialist' and anti-Russian, then I had better keep being 'imperialist' and anti-Russian, because oxygen is pretty sweet! Obviously no one could reasonably expect that either myself or the Britons would feel any kind of guilt about that. We can only step over it. It would do nothing to change the present situation on the ground, which is what it is.
My stance simply boils down to speaking against economic protectionism, and guaranteeing the gains that were accrued after 1991 at the end of the Cold War and the economic defeat of the USSR. The new order which manifested after 1991, when the frontiers of Muscovy were mercifully rolled back on all sides by over fifteen thousand miles, became an order focussed on deepening global supply chains so as to cut costs while also battling the 'loose ends' of radical Islamic terror and migration crises.
It is possible to attend to those above issues while also being aware of the racial issue: which is that the nation-state is the richest and most developed repository of historical experience and governmental best-practices, and furthermore it is the surest source of inner motive energies (call it 'EGI') which motivate people to fight and to strive for a better seat at the table and a brighter day in the sun.
Sallis dislikes the supposed 'inscrutables' of 'Beijing, Tokyo, and Seoul' (and presumably New Delhi and the rest too), but how inscrutable can it be? It's transparent that people do not want to be subjected to trade policies and foreign policies that are crafted by people in North America who seem to want to pretend that all North America's problems are coming from Asia in the form of molded plastic and semiconductors.
The idea that Britain should conform its foreign policy to satisfy those very American concerns also doesn't make any sense, since European states have legitimate interests that do not mesh with those of the United States. It's way past time that people should continue to pretend that the United States has identical geostrategic and geoeconomic interests as European states do, much less that the different European states all have identical interests.
A thing America actually now did
I mean let's be real, the Americans just somehow non-ironically elected a guy who came out with a speech 120 hours ago where he advocated what? This hilarious list:
a. 54 billion more drunkenly spent on defence spending targeted at nothing,
b. 1 trillion more for infrastructure spending for inner city no-go zones which will have pitiable return on investment,
c. More o' dem social programmes for the poor baby Trayvons in Detroit who lost their jobs – despite them never having had a job – to the allegedly 'bad bad' people in Manila or 'bad bad' people in Ho Chi Minh City who are apparently 'ripping' you, because why? Because of course. Apparently according to Hunter Wallace, African-Americans are now more valuable to the Alt-Right than trade with Asian states is, so what the hell.
d. Free cash-money for Israel. Because Trump just loves Israel. Because his family is married into it. All of them will continue to studiously ignore that tendency.
So there I was, watching that mortifying clown-car of super-horrible policies unpacking itself into the international arena and I was asking – while I was drinking white rum directly from the bottle – a single question. Only one question.
"But Bernie—I mean, Trump, how are you planning to actually pay for any of this stuff, fam?"
The answer arrived shortly thereafter! The 'answer' is apparently:
a. Doubling-down on protectionist tariffs and incoherent 'buy American' sloganeering to socially reinforce it, a move which depends on the absurd and not-ever-happening idea that Asian economies will passively allow the United States to subject them to a tariff regime designed by Gary Cohn which would literally grab money out of Asian financial centres and reroute it back into the treasury of the Zionist Occupation Government,
b. Lower taxes on American people,
c. Lower taxes on American corporations,
d. Every American gets a tax refund to pay for medical care to replace the ACA.
Hmm! But that's okay perhaps, since certain commodities stocks have spiked up since 09 November 2016, and maybe if the markets reorder themselves around that, those positions can continue to grow. People can make instruments which tap into that expansion, and then people and the state itself can borrow against those instruments using some very fancy mathematical formulas to predict their performance. Detroit and other Rust Belt disaster zones will somehow magically be rebuilt, and the African-Americans will somehow crank out billions of widgets while somehow not being at all socially-dysfunctional, so that all of the big spending will totally somehow pay for itself. The formulas may or may not have documentation associated with them. The formulas may or may not even be based in any kind of rational thought. Your children can then repay the money to Goldman Sachs about 35 years from now. And all of that is to be done so that the allegedly heroic America can finally defeat the allegedly undead East Asia.
Wow, right? Really very much wow. I mean the whole Trump-style plan has literally never failed before except for like every single time ever.
I guess you could say that I disagree with the Israel-backed Trumpist manchild plan, because my geopolitical stances are all anti-Semitic in one way or another. You could say that I disagree with the Israel-backed Trumpist manchild plan because I am of course an Asian woman, which is another factor that makes me very scary and perhaps 'evil'. But I've never lied or swindled about anything in that regard.
Separate destinies
Theresa May is the polar opposite of Donald Trump on those issues, and thank goodness she is the polar opposite. No false appeals by the usual suspects to 'the White race' and its supposed 'unity' are going to induce the British to make common cause with the American economic-protectionist suicide pact against their own interests, because – frankly – the British public are on average simply savvier than their American counterparts, just enough so to have deftly evaded the protectionism con-game, and to have correctly supported Brexit at the same time.
Of course, there are some Trump-supporters out there who would say that this entire article could be summarised as being 'an example of what the siren-song of globalisation sounds like', but those people are not even capable of rigor in their analysis of anything because they've become ensnared by Donald Trump's cult of personality and cannot help but senselessly parrot every one of his forced memes.
I'm incredibly optimistic about Britain because everything the British people are doing recently is just great, and the interests being expressed in these isles are legitimate.
I will therefore reiterate: Britain was forced to choose between the continent and the sea, and Britain chose the sea again. And there's nothing wrong with that, that is an integral part of the identity of the British people as a seafaring trading nation with historical connections to Central, South and East Asia.
If people such as Donald Trump, Vladimir Putin and Angela Merkel don't understand this, it is only because it is not in their national interest to try to understand it. But there is no reason why anyone should be held hostage to their trade preferences.
Those who continue to oppose Britain will continue to do so no matter what we say. But the ways in which they do so will become increasingly subtle. It is one thing to have continental European or American allies – alliances imply cooperation between distinct groups – but it is absolutely a different thing entirely to have these people actually as part of our own groups, browbeating us because we won't bend our knee to the Kremlin, Berlin, or Washington DC. Letting opponents of Britain shape the contours of how Britain should express its national interests is not 'European racial solidarity', it is subversion by hostile foreign groups whose interests do not align with Britain's.
It is perhaps no coincidence that Britain's opponents are fully engaged in concern-trolling about supposed Asian 'swindlers' in Britain in the aftermath of Brexit, because Brexit is apparently not enough for the American and Russian concern-trolls. It is however quite enough for the British people who wisely voted to block the mass migration of Arabs and North Africans via the European Union into Britain, but are quite sensibly not willing to burn down the entire civil society and economy of Britain just to pointlessly antagonise Asians because some American or German or Russian enemy asked them to do so in the name of a non-existing 'European solidarity'.
You have to wonder if these people even understand what Brexit means. Do they know? It means 'British Citizens Politely Exiting From Your Actual Disaster Zone'. It is literally the opposite of 'solidarity'. There is no solidarity, nor should there be any solidarity in the present circumstances.
Necessary trade
Free trade and the economic integration of Britain and the East is not an 'Asiatic swindle' as Sallis would allege, but rather, it is regions of the world exchanging goods and securing the world's most important transit zones, for mutual benefit. It is a dividend arising from of forty years of work which was done by the previous generation of actors, and which we in the present have inherited.
Our motives can be expressed in the material realm in a transactional way, and as such this expression eliminates the uncertainty that would accompany idealistic or sentimental reasons.
For British Asians in the Brexit environment, our lives and our property are bound up with the fortunes and the flag of Great Britain, so it is only natural that we would stand with Britain against any and all opponents. We are not 'loyal' for just some kind of sentimental reasons alone. We are 'loyal' because everyone appreciates that Britain will now be well-placed in a secure position to participate more than ever in the ongoing process of global development in the places that need it most.
Furthermore, Brexit would not be economically viable for Britain without the maintenance and expansion of trade relationships with growth regions in Asia to fill the void left by Britain's departure from the European Common Market. The precise way in which that will manifest is presently a 'blank page' with a title heading over it in the Brexit plan, but the correct way of looking at the concept of there being a 'blank page' with a title heading over it is to recognise that as an opportunity for people to write something mutually edifying there.
Kumiko Oumae works in the defence and security sector in the UK. Her opinions here are entirely her own.