Majorityrights Central > Category: European Union



German Council of Economic Experts: 5 "wise men" entrusted to render reports that Merkel and the German government can and have used to justify the mass introduction of aliens upon the European habitat, the ensuing replacement of the German, and finally the European genome.
Wikipedia, 'German Council of Economic Experts':

The Council has five members which are nominated by the federal government and appointed by the president of Germany.

In the media, the council is often referred to as the Five Sages of Economy ("Fünf Wirtschaftsweisen"), or the "wise men":

Christoph M. Schmidt (since March 2009, and since March 2013 chairman)
Peter Bofinger (since March 2004)
Lars Feld (since March 2011)
Isabel Schnabel (since March 2014)
Volker Wieland (since March 2013)
These five "wise men" have Angela Merkel's ear and confidence - they've been appointed with her approval and their reports to her are being used to try to explain and justify the waves of migrants being imposed upon Germany and Europe -
Ibid:

Every year the Council prepares an annual report which is published before or by November 15.
German Council of Economic Experts, Annual Report 2016/17 -

INFLUX OF REFUGEES: INTEGRATION AS A KEY CHALLENGE:

Asylum-related immigration to Germany dominated the economic and socio-political debate from autumn 2015 to spring '16.

Highlights in criticism of the analysis:
1. The council takes a comparative basis of what was required to integrate East German and Balkan "asylum seekers"—integration meaning that it took about 20 years for them to be generally gainfully employed—and attempts to project how long similar integration would take of the Middle Eastern and North African "asylum seekers".
2. Taking in such factors as education and German language acquisition it concludes that by the year 2080 there would be no economic loss to the German social security system—there would be no economic gain either: the analysis fails to point out that the effort is pointless from an economic standpoint even IF there are no problems resulting from the introduction of vast numbers of non-European peoples into Germany other than the factors cited in the analysis—that is to say, they have not, for example, taken into account the cost of terrorism, terrorism prevention, strains on infrastructure and genetic reaction from German/European peoples. Even if there were no terrorist acts to come or to prepare for, even if there was not European racial backlash, at best, by 2080 the program would be an economic wash.
3. The variables that they take into account to factor as a difference from the task of integrating prior (European) "asylum" seekers as compared to the present mass of Middle Eastern "asylum" seekers are the capacity to learn German language - i.e., well enough to function in gainful employment, and the ability of the "asylum" seekers to support themselves financially. 91% of applicants since the migration crisis began have been given a temporary residence permit. To get a permanent residence permit after three years, an "asylum" seeker must demonstrate proficiency the German language (language level C1) and earn their living independently. A permanent residence permit after five years may be granted if a seeker can demonstrate at least level A2 knowledge of German and can at least partially earn their living. Once granted a residence permit a person also is a German citizen and as such has the right to go anywhere within the EU.
4. It is not only acknowledged that 70% of "asylum seekers" are male and under 30, it is strongly implied that this is a feature and not a problem, because they are more accustomed to work than females of their Islamic culture.
5. The capitalist motive for bringing in these "laborers" is bereft of intelligence, because they are intending to build an anachronistic industrial model—i.e., more unskilled labor and less development of robotics. Furthermore, again, as their presence is at best an economic wash with regards to social security by the year 2080—even IF they do turn out to be dutiful workers right along—the frequently-heard argument that they are necessary to fund pensioners is bereft.
And none of this takes into account the genetic destruction of Germans and the implication for the destruction the European genome as these "asylum seekers" would be "integrated" over the next 60 years.

See also: Already 40% of German residents under age five are of migrant background.
So, somewhat against poll forecasts, Nobert Hofer lost considerable ground to his rival Alexander Van der Bellen in the period between the presidential votes. The liberal Establishment's fear strategy is probably responsible for that, and for now, at least, its internationalism project and its race project are secure, much to the satisfaction of the elites in Brussels.
Nonetheless, there is not much despondency among the defeated nationalists. Rather, I would say they look as if they are banking their gains and sizing up the next challenge, which will be the legislative elections in or before 2018. Let it be noted that those gains include knocking the Establishment party candidates to pieces in the first round of this year's vote. But there has also been some marked back-sliding on EU membership. Nationalist parties cannot be internationalist. Chasing after the liberal voters won't work. Challenging them is the only viable option.
For the wider nationalist movement this defeat is a wasted opportunity. Hofer as president would have provided a useful precedent for Geert Wilder's Party for Freedom in the Dutch general election next March and to Marine Le Pen in her struggle for the French presidency in April. The idea that an irresistible wave of anti-Establishmentarianism and populism is sweeping the continent has taken a knock - even if that lasted only a couple of hours because in Italy the government of Matteo Renzi and, by extension, the banking and corporate class has been humiliated in a vote on a narrow constitutional issue of enhancing executive powers. Italy, of course, has a sclerotic constitutional and legislative system, more politely known as checks and balances, which makes it impossible to take the kind of decisive action required to address the terrible crisis afflicting the economy. But it would seem that Italians don't mind sclerosis and inaction, because they voted today by up to 60-40 against Renzi's proposals on a 70% turnout, and Renzi himself has now honoured a pre-vote promise to resign if he loses.
The putative winners in this strange affair are Beppe Grillo, the ex-comedian leader of the chaotic and wildly unconventional 5-Star Movement, Renato Brunetta, the parliamentary leader of former prime minister Silvio Berlusconi's centre-right Forza Italia, and Matteo Salvini, the head of the Lega Nord (the only party which definitely wants to leave the EU, drop the euro and return to the lira). But the electoral maths are complex. Some of those who voted against Renzi's proposal only did so because they want to stay in the EU and keep the euro, and fear that a future populist government could use the powers Renzi sought to take the country out.
For now, though, the immediate question is whether the government, or some combination of the present governing class, will seek to stay in office, thereby ignoring the spirit of the vote, or whether an early general election will be called. If the latter - and it really should be the latter - Spring 2017 is going to be a hectic time for European political dissent.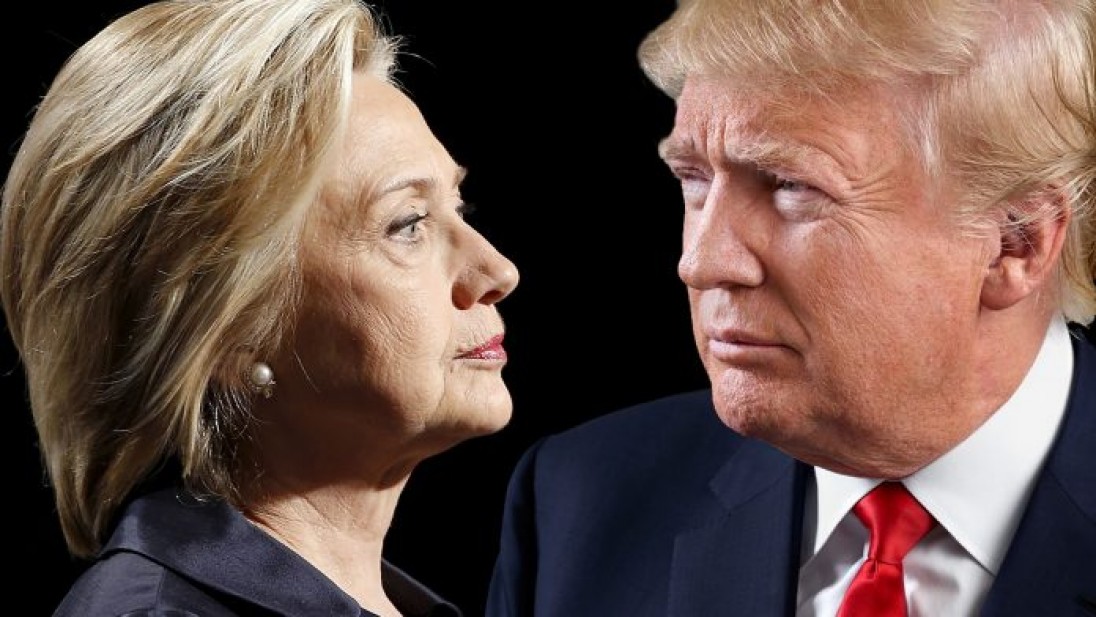 Regarding your people's history and future, the (((choice))) you get with U.S. politics is no choice.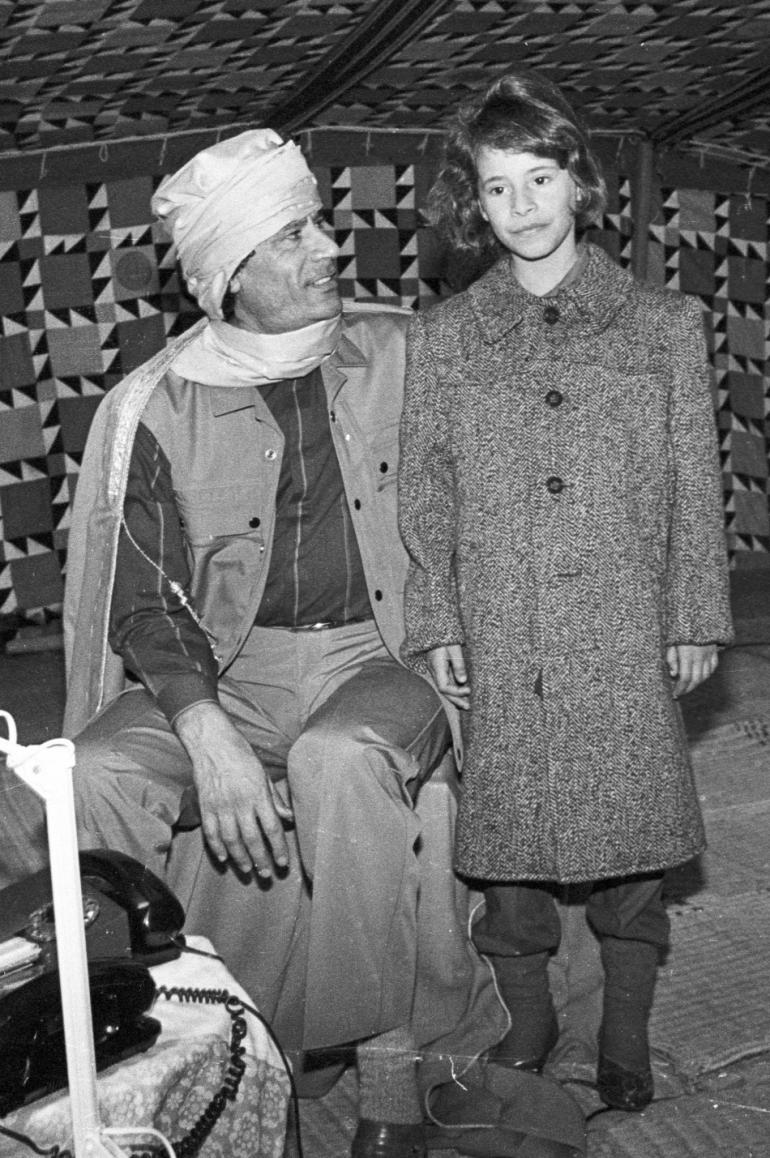 Muammar Gaddafi and Aisha Gaddafi.
R2P, the 'Responsibility to Protect' is the latest formulation which is used to rationalise just about any kind of arbitrary intervention without revealing the strategic and economic aims behind that intervention, lest those aims be subject to analysis or criticism in the international media.
Now that the situation in Libya has more or less settled into a repetitious cycle of instability of a predictably bad sort, it's worth taking a retrospective look at the intervention, drawing together the various vectors which brought about this result.
Everyone likely remembers when Dick Cheney went on a sort of flamboyant tour talking down the Libyan intervention, because he thought it would result in disaster. The old Huguenot has many faults and has always been prone to over-extending his hand and overestimating the capabilities of the US military, but he is easy to understand because he actually is a true-believer in his own words, which means that he could at least be relied on to take the Global War on Terror seriously unlike many of his contemporaries. Cheney pointed out that even by R2P's own logic, there was nothing to gain in terms of 'weapons of mass destruction' since Gaddafi had already given up his NBC weapons programme in 2003 and handed it all over to the United States.
Simultaneously, Libya had been an ally in the Global War on Terror and had collaborated repeatedly with the United Kingdom with intelligence sharing and even extraordinary rendition carried out against Islamist reactionaries of various stripes.
Cheney then invoked RAND RR637:
RAND Corporation, A Persistent Threat: The Evolution of al Qa'ida and Other Salafi Jihadists, 04 Jun 2014:

Research Questions

What is the present status of al Qa'ida and other Salafi-jihadist groups?
How has the broader Salafi-jihadist movement evolved over time, especially since 9/11?

This report examines the status and evolution of al Qa'ida and other Salafi-jihadist groups, a subject of intense debate in the West. Based on an analysis of thousands of primary source documents, the report concludes that there has been an increase in the number of Salafi-jihadist groups, fighters, and attacks over the past several years. The author uses this analysis to build a framework for addressing the varying levels of threat in different countries, from engagement in high-threat, low government capacity countries; to forward partnering in medium-threat, limited government capacity environments; to offshore balancing in countries with low levels of threat and sufficient government capacity to counter Salafi-jihadist groups.

Key Findings

The number of Salafi-jihadist groups and fighters increased after 2010, as well as the number of attacks perpetrated by al Qa'ida and its affiliates.

Examples include groups operating in Tunisia, Algeria, Mali, Libya, Egypt (including the Sinai Peninsula), Lebanon, and Syria.
These trends suggest that the United States needs to remain focused on countering the proliferation of Salafi-jihadist groups, which have started to resurge in North Africa and the Middle East, despite the temptations to shift attention and resources to the strategic "rebalance" to the Asia-Pacific region and to significantly decrease counterterrorism budgets in an era of fiscal constraint.

The broader Salafi-jihadist movement has become more decentralized.

Control is diffused among four tiers: (1) core al Qa'ida in Pakistan, led by Ayman al-Zawahiri; (2) formal affiliates that have sworn allegiance to core al Qa'ida, located in Syria, Somalia, Yemen, and North Africa; (3) a panoply of Salafi-jihadist groups that have not sworn allegiance to al Qa'ida but are committed to establishing an extremist Islamic emirate; and (4) inspired individuals and networks.

The threat posed by the diverse set of Salafi-jihadist groups varies widely.

Some are locally focused and have shown little interest in attacking Western targets. Others, like al Qa'ida in the Arabian Peninsula, present an immediate threat to the U.S. homeland, along with inspired individuals like the Tsarnaev brothers — the perpetrators of the April 2013 Boston Marathon bombings. In addition, several Salafi-jihadist groups pose a medium-level threat because of their desire and ability to target U.S. citizens and facilities overseas, including U.S. embassies.

Recommendations

The United States should establish a more adaptive counterterrorism strategy that involves a combination of engagement, forward partnering, and offshore balancing.
The United States should consider a more aggressive strategy to target Salafi-jihadist groups in Syria, which in 2013 had more than half of Salafi-jihadists worldwide, either clandestinely or with regional and local allies.
Now, why would Dick Cheney be going around hawking this research in defiance of the US government in 2014? We know that it is not due to the usual partisan party-political reasons, because US party-political divisions are largely illusory anyway. The only explanation is that he seriously thought that the US was doing something that he didn't think it was 'supposed' to be doing.
This means that there was a fundamental rift between Dick Cheney's view of reality, a view of reality which had evolved between 2001 and 2007, and the new (or old, depending on how you look at it) reality that had asserted itself after 2011 as Hillary Clinton happened to be steering the ship of foreign policy as Secretary of State. This is not due to a difference in character of the individuals per se, but rather, a difference in the circumstances at the time, which Cheney had not caught up to because he was no longer in office and was not subject to the countervailing winds of lobbying (this includes not only positions taken by companies, but also positions taken by whole states, significantly, Israel and its 'Clean Break' programme going into effect in Libya) which reflect the change in economic necessity. Cheney is still living 'in 2007'. The logic of capital was thus partially revealed through the nature of the 'gap' between Cheney's—now out of office—and Clinton's—then in office—understanding of the situation.
After 2001, there was the perception among the Americans—or at least, it appeared that such a perception existed—that the days of leveraging Salafist-jihadists as a tool of American foreign policy had ended, because the events of 11 September 2001 had shown them that a new enemy had emerged and that this enemy was the very same Salafist-jihadism that they had been patronising in one way or another through the Cold War and its immediate aftermath. Some of the Americans seemed to actually be of that mind themselves, and so it may not have been a mere perception.
However, we live in a reality in which material economic factors have predominance over the idealist conceptions, and in cases where the two do not line up, the longer the timeline is extended, the more the economic factors come into predominance. As Friedrich Engels said:
Marx and Engels Correspondence, 'Engels to Borgius', 25 Jan 1894 (emphasis added):

Their efforts clash, and for that very reason all such societies are governed by necessity, which is supplemented by and appears under the forms of accident. The necessity which here asserts itself amidst all accident is again ultimately economic necessity. This is where the so-called great men come in for treatment. That such and such a man and precisely that man arises at that particular time in that given country is of course pure accident. But cut him out and there will be a demand for a substitute, and this substitute will be found, good or bad, but in the long run he will be found. That Napoleon, just that particular Corsican, should have been the military dictator whom the French Republic, exhausted by its own war, had rendered necessary, was an accident; but that, if a Napoleon had been lacking, another would have filled the place, is proved by the fact that the man has always been found as soon as he became necessary: Caesar, Augustus, Cromwell, etc. While Marx discovered the materialist conception of history, Thierry, Mignet, Guizot, and all the English historians up to 1850 are the proof that it was being striven for, and the discovery of the same conception by Morgan proves that the time was ripe for it and that indeed it had to be discovered.

So with all the other accidents, and apparent accidents, of history.

The further the particular sphere which we are investigating is removed from the economic sphere and approaches that of pure abstract ideology, the more shall we find it exhibiting accidents in its development, the more will its curve run in a zig-zag. So also you will find that the axis of this curve will approach more and more nearly parallel to the axis of the curve of economic development the longer the period considered and the wider the field dealt with.

In Germany the greatest hindrance to correct understanding is the irresponsible neglect by literature of economic history. It is so hard, not only to disaccustom oneself of the ideas of history drilled into one at school, but still more to rake up the necessary material for doing so. Who, for instance, has read old G. von Gülich, whose dry collection of material nevertheless contains so much stuff for the clarification of innumerable political facts!

For the rest, the fine example which Marx has given in the Eighteenth Brumaire should already, I think, provide you fairly well with information on your questions, just because it is a practical example.
By quoting this, am I implying now that the United States and some of its allies have been drawn into finding it economically 'necessary' to support Salafist-jihadists? Yes, it seems that economics has reasserted itself.
Previously I had, with some degree of confidence, said this on the issue:
Kumiko Oumae / Majorityrights, 'North Atlantic: You Have Spread Your Dreams Under Their Feet', 11 Jul 2015 (emphasis added):

Islamists feel that their economic and social relevance is being sidelined by the dominance of international finance capital and the national bourgeoisie of countries in the developing world who have been activated by the unbinding of the circle of North Atlantic finance that took place after the 1970s. After the 1970s, capital flowed out of the North Atlantic area and into the developing zones in the periphery.

As a result of that movement of capital, social transformations took place, which Islamist reactionaries of different sorts interpreted as being a threat to their own dominance over the civic spaces - some of these being countries, some of them being zones within countries - in the Middle East and Central Asia.

However, this chaotic process, out of which a new order will emerge, is entirely necessary and is justified by the role that the actors in the North Atlantic are playing. I use the word 'justified' not in the petty-moralist sense of the term, but rather, in the scientific and economic sense of the term. The international financial system exhibits its justification for existing - its historical role - through the fact that it takes its surplus wealth and uses it to wend its way through every corner of the earth looking for new ways to engender the development of productive forces. This is a role that it will continue to be justified in taking on, until such time as it exhausts its progressive potential and is necessarily sublated and superseded by new social and economic systems, ones which would be established on socialist or syndicalist foundations. There is considerable evidence since 2008 that the system of international investment is already approaching its structural limits, and that various actors are attempting to explore those limits. And that after the development and interconnectivity of South East Asia is completed, 'zero-profit capitalism' could next emerge.
It's clear now that the progressive potential of American and French capitalism is drawing to a close. Whereas previously the trajectory seemed to be that these states would find themselves locked into a zero-sum conflict over the fate of the Arc of Instability, the present interest of monopoly capital in maintaining their market share in the face of competition from elsewhere, is to enter into a 'Holy Alliance' of compromise and retrogression in which the United States and France begin to cooperate with their former ecclesiastical and feudal adversaries against a common threat of expropriation in the local sphere. They find themselves united in a common antipathy toward socialism, to shore up their global hegemonic position.
Bold statement, right? Do I have any proof at all to justify this view? Yes. See here:
U.S. Department of State Case No. F-2014-20439 Doc No. C05779612 Date: 31 Dec 2015:



I don't think that requires any particular comment. It practically speaks for itself.
However, could any of this have happened without tacit Russian consent? Let's continue our retrospective:
The Jamestown Foundation, 'Russia Placing Itself Above the Fray in Libya', 29 Apr 2011 (emphasis added):

Russia made the US/NATO military intervention in Libya possible in the first place, by abstaining in the UN Security council vote on resolution 1973, rather than vetoing it. Russia's March 27 abstention was a diplomatic masterstroke, poorly understood at that point by the Obama administration, which credited its "reset" for the Russian green light. As Konstantin Kosachev, chairman of the Duma's International Affairs Committee, spelled it out: By abstaining, Russia has positioned itself to demand full observance of the resolution's provisions by those who voted for it, and without sharing responsibility with those countries for the political consequences of their intervention (EDM, April 25).

As it turns out, the Western belligerents have undertaken this operation with insufficient forces; the US has withdrawn its most effective strike planes prematurely from action; and NATO — to which the US has largely devolved the operation — fights with one hand tied behind its back, unable to reinforce and escalate as long as Russia does not approve this via the UN Security Council, or by some tacit arrangement.

Arming the rebels is a poor option because it would simply prolong the conflict without a decisive outcome, absent of a massive US/NATO offensive. The top rebel commander, General Abdel Fattah Yunis, has rushed to Brussels, with a shopping list of weapons for insurgent forces that are yet to be trained. "We don't mean light arms," Yunis clarified for the press in Brussels. He wants Apache helicopters, anti-tank missiles, and torpedo boats for the rebel forces. "NATO has everything," he judged (Interfax, April 28).

Russia will not necessarily or permanently veto a massive US/NATO offensive. Moscow will almost certainly negotiate its position, seeking trade-offs on issues of priority interest to Russia. For the time being, it can de facto tolerate an incremental escalation of offensive operations, insufficient for Western belligerents to win quickly, but sufficient to entangle them in yet another protracted conflict. If this scenario materializes, Moscow plans to emerge in some mediator's role above the fray. And irrespective of the tempo of military operations, Russia is set to collect a windfall on European oil and gas markets, due to the halt in Libyan supplies for an indefinite period.
And:
The Jamestown Foundation, 'Russia Unveils Political Objectives In Libya', 21 Apr 2011 (emphasis added):

Based on statements by Medvedev, Foreign Affairs Minister Sergei Lavrov, and other officials ("Moscow Positioning to Exploit Libya Stalemate," EDM, April 21), Russian objectives at this stage in the Libya conflict can be summed up as follows:

1. An early ceasefire in place, to be followed by mediated negotiations between Muammar Gaddafi's government and the insurgents. Russia opposes regime change in Tripoli, but seems noncommittal on two key issues: Gaddafi's personal departure from power and Libya's territorial unity. With or without Gaddafi, an early ceasefire in place would result in dividing Libya de facto into eastern and western territories, pending an uncertain outcome of negotiations between Tripoli and Benghazi.

2. Adherence to the UN Security Council's existing mandate, which is limited to enforcement of a no-fly zone. Russia tolerates US/NATO air strikes in support of the outgunned insurgents, but opposes any ground operations, or arms supplies and training, to the same insurgents. Such prohibitions ensure the military superiority of pro-government forces, while the air strikes merely help the insurgents to fight defensively. Thus, Russian policy favors an inconclusive, open-ended civil conflict in Libya.

3. No legitimate US/NATO actions without the UN Security Council's, i.e. Russia's, consent. Russia wants the Security Council to evaluate NATO's compliance with the relevant resolutions on Libya. Such deference to the United Nations (instrumental in Moscow, ideological in the Obama administration) can open a way for Russia to affect NATO policy decisions through its role in the UN Security Council.

4. A halt on Libyan oil and gas supplies to the European continent. Russia gains from the unexpected interruption of those supplies and is interested in a prolonged halt. This has become, tacitly but indubitably, a Russian objective in the Libya crisis. Thanks to this conflict, Russia free-rides on higher prices for its oil and gas; it can increase its market share in Italy, Austria, Germany, and potentially other European countries; and gains more lobbying power for Russian energy projects that increase European dependence on Russian supplies.

Beyond the objectives linked directly with this conflict, Moscow has a broader interest in seeing the US and NATO tied down in wars of choice and other protracted confrontations. These increase Russia's leeway for action in ex-Soviet [Central Asian] territories, Russia's top priority. Moscow must welcome the disproportionate allocation of Western resources to expeditionary wars from shrinking defense budgets in NATO Europe, where lack of military investment stands in contrast with Russia's ambitious military modernization program.
So, that's that. My intent was not to rehash things that are already known, but rather, to draw a view of the conflict which may not be known to the average observer, particularly not observers taking the positions favourable to Russia that have become standard to "WN" and "the Alternative Right". Positions which are of course completely at odds with the actual nature of the Russian Federation.
Part two will fill in some gaps on the role of Israel and Ethiopia in the Libyan conflict and its aftermath, as both countries made strategic gains as a result and were invested in the outcome. So stay tuned for that.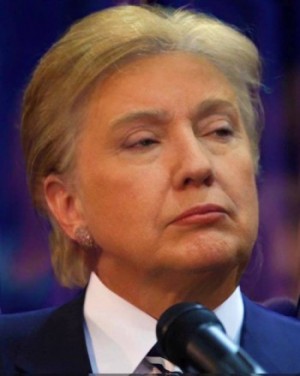 Hillard Clump
The conventions reveal a "Hillard Clump" as the candidates pursue the same fundamental paradigm shift in domestic and foreign relations - which is ultimately anti-White.
The Republican and Democratic conventions show a common paradigm behind both parties in terms of domestic and foreign agendas: both sides were superficial in presenting themselves as the nationalist champions, concerned to protect the economic interests of classes below Jewish and other oligarch interests. Their policies a) hearken back to older industrial methods - production methods by which America cannot compete and which are obsolete compared to the robotic methods a first world nation should pursue in self interest; and b) policies of tariffing, which will not only hurt the Asian economy, but raise the price of goods, and thereby offset wage increases domestically. Thus, the ostensible nationalism of Hillard Clump is not going to improve the economic prospects of underclass Americans. In fact, both sides are just pursuing policies which retain America's liberal, de-White unionizing basis - the Republicans have revitalized their party by placating Whites with the hope that they may find their way through the proposition nation with dog whistles to "anti-PC", etc.; hence, maintaining the party as good sport in the mutual foil game. By following suit, Whites are being roped-in to its racial mixing bowl; while the Democrats pursue their more flagrant pro-non-Whites agenda to make the "choice" seem more dramatic and important than ever - there isn't a dramatic choice: It's Hillard Clump.
Both sides are working for the same overall paradigmatic shift in foreign policy as well, configuring foreign relations to secure Jewish and oligarch interests. Hillard Clump are in favor of subduing Iran and its deal at the behest of Israel. Even more significantly, they are both shifting toward a policy of containment of Asia, and China in particular: Trump will present Israel's Russian option against China and the rest of Asia, while Hillary will favor Saudi; but the primary outlook in either case is against Asian development - also against the rest of the third world development for those who care - however, the anti-Asian angle is significantly in Israel's particular interests and NOT in White interests. That is because it will suppress Asian development in order to keep their ethnonational powers from growing, while Jewish and other oligarch interests keep comprador contacts (typically Muslim Imams) in place to exploit them. This policy of containing and suppressing Asia will not only hamper any projection and threat of Asian ethnonationalism against Jewish and oligarch exploitation, it will hamper Asian ethnostates from cooperating with European ethnonationalism against Jewish and oligarch power. At the same time Jewish and oligarch interests will continue to disrupt the projection of European/ White ethnonationalism through the ongoing promotion of race mixing civic nationalism in Europe and in America - in America, under the guise of "mutual economic class interest" ("protectionism" of America's propositional underclasses); and in Europe, under the guise of needed labor and youthful diversity to break-up stayed nationalistic, racist, xenophobia. This foreign policy of Hillard Clump is thereby designed to head-off the possibility of European/ White ethnonational cooperation with Asian ethnonationalism because Jewish and other oligarch classes recognize that cooperation to be the greatest threat to their power and sources of power.
Examples of the common domestic/foreign paradigm shift from the conventions:
Republican: Ben Carson dog whistles a quote from The Book of Esther - "In such a time as this" (when war against Iran is called-for)
Democrat: Elijah Cummings expresses his true belief that the Democrats are opposed to oligarch interests, while he is forced to talk over the chants of fellow true believers, shouting, "stop the TPP."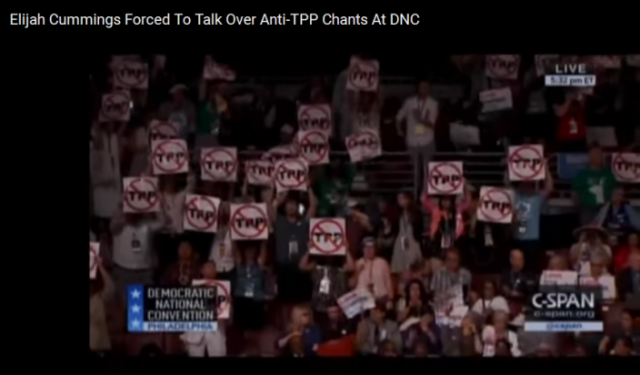 Washington Post: For three-full hours, they objected nearly every time a motion was brought up for a voice vote, calling instead for a roll call; they chanted against the TPP trade deal; they waved signs and banners.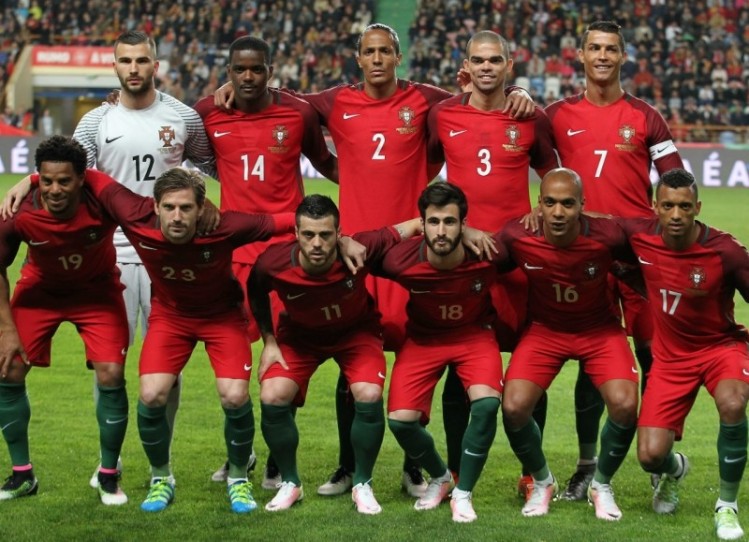 Portugal's Euro Cuck representation 2016 ...and France's offering..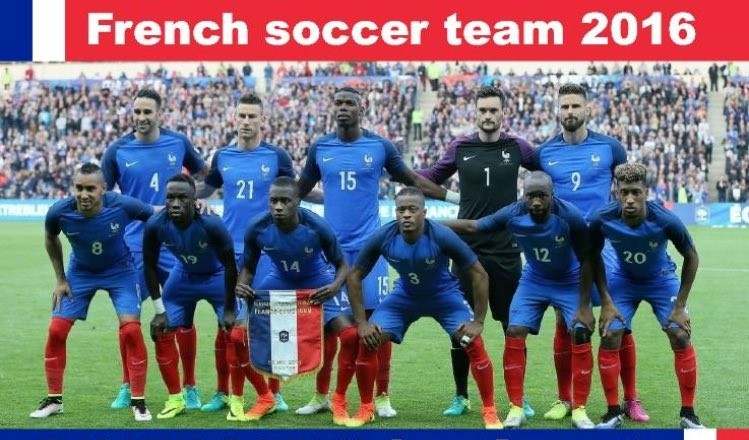 In a disgraceful epitome of displaced masculine nationalist instinct, millions of Europeans cheered-on their cuckoldry as two predominantly African mercenary teams pretended to represent European nations in the ultimately identifying sporting event of Europe.
Or does this, in fact, represent what these nations have become?
True White Nationalists must have a look at their inclination for sheer objectivism and universalism; it is destroying the very idea of nationalism and its representation as mercenaries are drawn from the four corners of the globe with the argument that they are "better." But even if they are better in some instances, how can you feel good about people so different from you, winning and losing "for you?" What do you even know about yourself in that instance but that you are a cuck! What the cuck, European football fans, European "men", you are idiots to stand for this!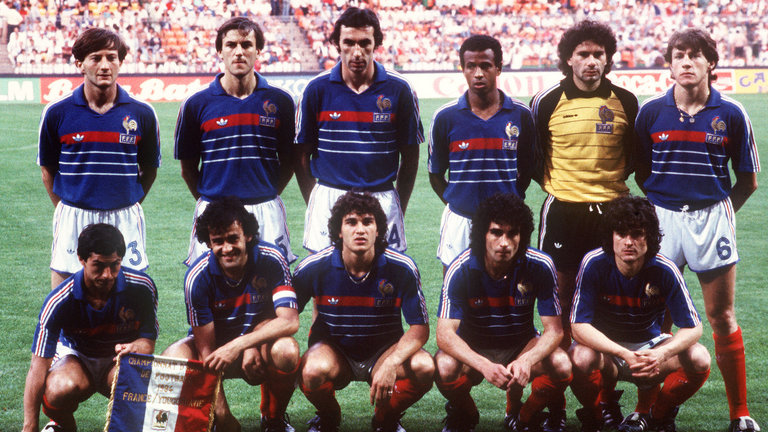 First a trickle then a flood: The French team in 1984 had just the one colored guy (save perhaps Roman Polanski in the upper right).
Though Portugal has long been the European nation with the highest percentage of African admixture, it would be represented by having perhaps one Mulatto on the team and nowhere near a "representation" like this.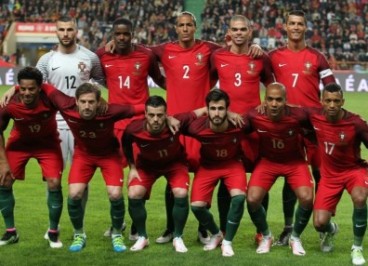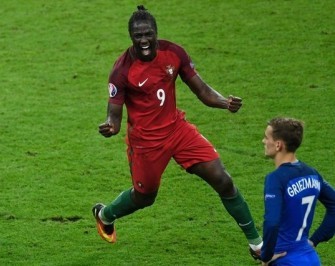 Tearful Latino lady-boy Ronaldo was out early with a sore knee, but still darker cuckpatriots picked up the slack for "team Portugal" to win The Euro Cuck 2016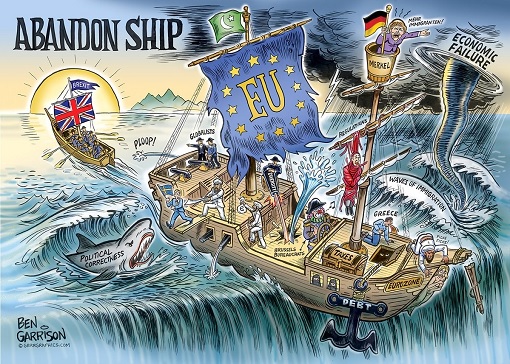 Rather, change its course and throw them overboard.
This article at The Right Stuff uses a metaphor that I have always liked, of Europe and its states as analogous to a ship and its compartments:
TRS, "For Europeans to Live, the EU Must Perish," 5 July 2016:

- Tom Paine

Think of the EU as a ship, its 28 member countries as compartments below the waterline, Europeans as passengers, Mohammedans and Africans as the sea around them. When the ship's hull is breached, its rules (EU Freedom of Movement) require all hatches between compartments to remain open. (It is impossible to exclude anyone with EU papers from moving to another EU member except in extreme cases). Crazy but true.

While the ship's crew could in theory protect passengers by closing hatches to contain flooding to one compartment, in practice the crew devotes its efforts to silencing the passengers' "hydrophobia" as the sea pours in…
The article focuses too much on law change, however. That is an arduous and vastly insufficient answer to what we need: which is a compelling argument for mass deportation, a call emphatically understood, undertaken with the action of a flood of combined nationalist effort that would simply drag laws and bureaucracies along or bury them underfoot if they will not willingly comply to our will.
I.e., rather than abandoning ship we ought change its course and throw them overboard.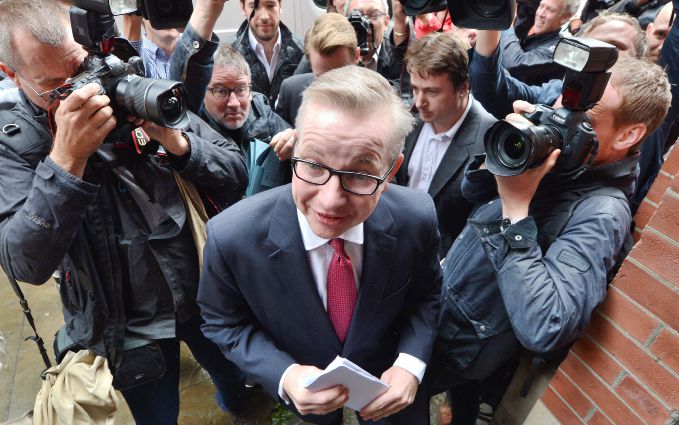 Michael Gove faces the cameras.
Summary: Part two of a roundtable between Guessedworker, DanielS, and Kumiko Oumae, about Brexit and the leadership contest which is emerging in the aftermath of the decision.
Thoughts about the situation in Turkey are again explored.
Recorded on 01 Jul 2016.