Abnormal: AltRight.com celebrates the Soviet Union's victory and fêtes Russia's imperialist legacy.
Dear friends, you'll need to buckle your seatbelts for this one:
AltRight.com / Vincent Law, 'Massive Victory Day Marches In Russia; A Meet-Up With Russia's Alt-Right.', 10 May 2017:

May 9th is the biggest civic holiday in Russia.

I participated in the Victory Day march in St. Petersburg. The one in Moscow gets all the press, but the one in St. Petersburg is almost as big.

These marches all have a volunteer portion to them now as well. They call it the Immortal Brigade. Literally millions of Russians show up with photos of their grandparents and great-grandparents that fought in the war and march down the main street. It is a huge part of the Russian government's program to revive civic nationalism in Russia. The great victory against all odds in World War 2, the Orthodox faith and the sports program are 3 of the main columns of the program to revive civic pride that the Kremlin is pursuing. Naturally, this march is a big deal. It became an even bigger deal after the events in Crimea as the lackluster parade suddenly became a massive civic phenomenon. Overnight, the parade became absolutely huge, reaching crowd sizes even larger than those in 1945. [...]
So, there is that. That actually happened. There's really not much that I can even write in response to it. It's all very abnormal. But it's not just abnormal, it's also actually disgusting.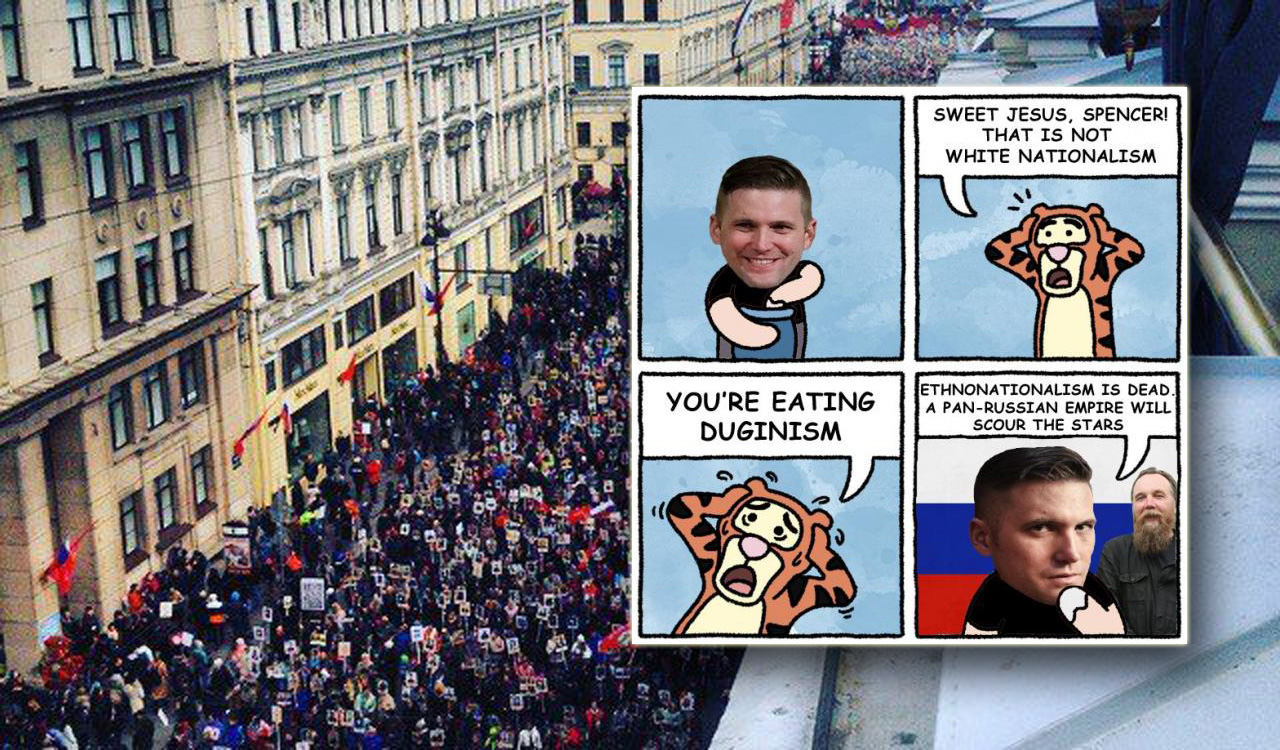 That is where the Alt-Right has ended up now. It's absurd, abnormal, and disgusting.
The geopolitical positions and messaging taken up by the Alt-Right are basically an insult to all those Cold War anti-Soviet activists who served in silence without ever being given a memorial or a star on the wall. All those who struggled against the Soviet Union in the most difficult circumstances to keep the torch of freedom burning even in the darkest of nights, have been insulted.
Kumiko Oumae works in the defence and security sector in the UK. Her opinions here are entirely her own.