Majorityrights Central > Category: Psychology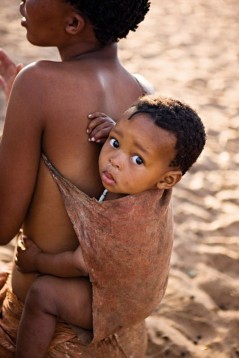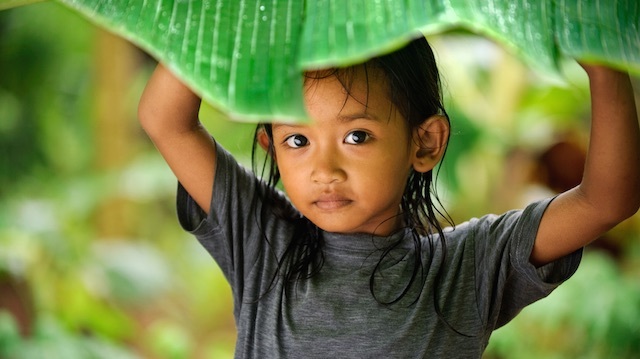 An ancient instinct that is vital: " Wait, who are you? "

What is it really, that is called "xenophobia"?: Article translated and republished from "Nya Dagbladet Analys"



What really is referred to by the word "xenophobia"?

Xenophobia is no human idea, it is not a political ideology. The inherent notion that individuals from other ethnic groups are different is as old as humanity itself.

That political leaders throughout human history have tried to either foment or stifle this innate team spirit does not change its origin or function. Ultimately, while it has often come to be called xenophobia, it is a kind of defense mechanism of an ethnic group. It has a cohesive function but is also vital to the group's survival.

It is easy to think today that racism is obsolete in modern societies, and political ideas that multicultural and multi-ethnic societies are something we can decide to create, and then use various integration programs as a tool to make this work artificially.

It is important to remember that "xenophobia" has always been the human diversity condition. Without this desire or sense of distinction and boundaries no ethnic group could have existed for very long before it would be adulterated and perish again.

The world's major ethnic groups; blacks, whites and Asians, and all its subsets of peoples did not come into existence overnight. It has taken nature tens of thousands, if not millions of years to enrich the earth with the human diversity which we have today. The birth of a new ethnic group has always been dependent on a distinct geographic location. For the purpose of various ethnic groups' birth and continued maintenance, they have always required "xenophobia", more properly termed "alien skepticism" or "stranger caution" as a prerequisite.

The principle or the basic human function is exactly the same as in individuals. An individual who is not skeptical or cautious when confronted with a stranger will not survive in the long run. This instinct is basically in all living creatures on earth and is deeply rooted.

The function and conclusion of prejudices

"Alien skepticism" or "fear" of the unknown is a kind of first line of defense. Here comes the concept of prejudice. An individual always makes a first assessment of the foreigner—a judgment before it knows any details for sure. We must also understand that individual assessment, when the unknown has become known, can shift from prejudice to "judgment", a conclusion based on knowledge.

However, today we are told by the modern political system that prejudice is just ignorance and as soon as this ignorance is gone, the foreigner should be welcomed. In fact, the individual's or group's conclusion could be that the foreigner cannot necessarily be given a pass, and may intend to cause us harm.

Racists in every expression of the negative sense, of course, are also those who want to cause an ethnic group's unity and uniqueness to perish through mixing and division. Many nations and entire civilizations during the history of humanity have vanished for this reason. Either by displacement and extinction or by blending them away out of all recognition.

A true defender of the world's human diversity turns naturally against both extremes of racism and genocide. Moreover, the criminalization of these two extremes is stated in the UN Declaration of Human Rights of 1948, saying that not only is performance of these acts criminal but it is also criminal to instigate them. Thus, the express intent or encouragement to try to create a multi-ethnic society, which inherently violates the right to the preservation of the ethnic and cultural characteristics of the group, or displacement or eradication of a people, could fall within the scope of this crime. In the UN declaration it says, among other things, that the following shall be considered as genocide:

"Deliberately inflicting on the group conditions of life intended to lead to its complete or partial physical destruction; (d) to take measures intended to prevent births within the group; (e) Forcibly transferring children of the group to another group. "

In the ongoing development of today's Sweden where a large number of non-European immigrants are coming to the country, a natural segregation process is marked by Swedes who move away from immigrant areas while various immigrant groups cluster together, and those immigrant groups quickly receive a residence permit and can select where in the country they want to stay. In this way the crime referred-to in the last paragraph concerning genocide may be relevant, eg. in cases where parents are not allowed to put their children into any school but are forced to send them to the local multi-ethnic schools where Swedish children in many Swedish schools already are a minority in their own country.

In the next step they might endeavor to create a multi-ethnic society through the use of integration programs, and this could fall within the scope of "hate crimes" because there would be a restriction of the indigenous group's autonomy.

The general conclusion regarding the question of earth's ethnic diversity is that the property known as "xenophobia" is a necessary evil. The key instead now is to thwart its extremes. The leading political establishment in general seems to dumb-down and exaggerate the image of our instinct for caution, instincts like defense and self-preservation. This they do, among other things, by trying to characterize as a disease, what is actually an instinct and a function that acts as a guarantor for the conservation of all communities, by using a negative-sounding designation such as "xenophobia". If there is an "undue fear" of the unknown, its assessment must of course be something that is considered "reasonable" and make sense, and it needs to exist and be expressed.

There has also been a confusion between the fact that ethnic groups are different and should be valued as such, with the idea that ethnic groups are ranked differently, the two are very different things. The most extreme manifestations of the debate would not even concern themselves with the thought that there are different kinds of people on earth.

This is often presented as options of black and white, where either you accept today's multicultural and ethnic change in Sweden beyond recognition, or you accept hatred and abuse against all immigrants who are in Sweden and the need to advocate a hundred percent purity. Swedes are a generally balanced people and have an absolutely predominant wish for neither of these extremes. Discernment is often the first casualty when debate deteriorates.

Reliance on these extremes and extremists, mainly in politics, business and the media is driving the currently extreme situation. However, what remains and ensures that we can get a more balanced society and social climate in the future, is that our age-old instinct for self-preservation can take on a balanced and natural expression.

Swedes may be very open-minded, but they also have a right to their own preservation.

NYD Analysis
"At your feet or at your throat" ?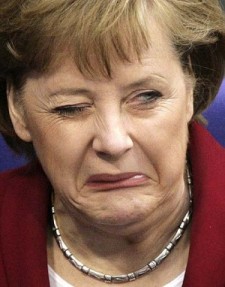 Frau Merkel: A problem with German character.
Is it the case that:
Germans are an enormously logical people, who are capable of wonderful math, science, engineering and technology.
However, that top heavy focus on logic causes them to have weak planks in judgment, such that they will keep on following a logic to its runaway (and/or over-correction/overcompensation), even when it is clearly socially destructive?
We're not even emphasizing the Nazi example now, we're talking about how, in the salient example of Frau Merkel, they are treating Greece by comparison to the migration crisis.
Nevertheless, "a rule is a rule": just as reaction to Jews implied the compensatory rule quite exactly, the Nazis mirrored the Jews in significant, literal ways. Hitler, e.g., maintained: "an eye for an eye a tooth for a tooth" (never mind that one might engage the fact that Leviticus 24 is didactic, and showing people how Not to be, by comparison to the compassion of every other chapter of Leviticus)...
Now, Frau Merkel's regime expects Europeans to appreciate the logical conclusion of her Jewish guilt reaction, a byproduct of Jew thinking, as it were:
To the Greeks -
First principle: unanimity: "pay us back our predatory, usurious loans", no room for social praxis and concern for ancient European human ecology and social capital.

To the waves of non-European migrants invading our homelands -
The universal principle: good will and the Christian golden rule: ""The right to political asylum has no limits on the number of asylum seekers" - it's an altruism and compassion, a logic of meaning and action that must continue to no end.
Though I am not well placed as a critic of German character, one does have to wonder..as I have observed before, in regard to those who say that Germans are/or should be our "leaders."
Are a people so top-heavy on logic that they would follow it through to its logical conclusion despite what should be the obvious judgment regarding the logic's vast social destruction to be entrusted with leadership?
It is, rather, apparent that sheer and top heavy logic is good for following rules and orders, not for leadership.
Leadership should be logical but top-heavy in judgment.
However, I am told that 30% of Germans still do Not believe that merely speaking German makes one German, so of course I do not want to exclude Germans across the board from a place at the table of leadership: just that they may not be well placed at the head of the table and certainly not as sole occupants of the table of leadership of Europe at this stage in history.
Not only is the hyperbolic liberalism of German leadership an expression of guilt riddenness, but it is a guilt riddenness for their prior (Nazi) regime's lack of social judgment for optimal social unanimity and relations (of Europeans and others) - which has made stigmatization of sufficient racism all too easy for liberals - and worse now, a guilt ridden liberal self destruction which the rest of Europe is supposed to share in because of the Nazi lack of social judgment (which in particular cases worked deliberately against us - ! - * and generally speaking worked against us all in result) and because they are so fucking logical - as to carry an absurd lack of judgment and self destruction to its extreme!
* European countries which were targeted for elimination or demotion in sovereignty and influence are supposed to feel guilty and take part in the demise as well.
I am not well placed to critique German character as I will be criticized as being prejudiced against them, but I am for them, not against them - it is their liberals whom I dislike, as I dislike all liberals, imperialists and anti-nationalists; and I like and advocate the 30 percent of normal ones, the normal nationalists along with the ones who can be persuaded to come around.
But I feel obligated under the circumstances - am prompted by Kumiko, who is particularly angered: Not only is Germany's leadership inviting terrorist cells, it is inviting bizarre and primitive third world practices - such as teaching boys that women are a man's property; that it is fine to kill those who insult the pedophilic prophet…
Judgment catching up with logic but a bit late:
http://wapzku.tk/watch/KVWAIKoatWM
And of course, I hasten to add, that with this "logic" it is apparently fine to destroy the ancient EGI of Europe, our human ecologies and all that goes with it…
...and wouldn't that logic come in handy to figure its way around and rationalize all sorts of liberal contradictions and sensible affronts to itself and its neighbors - to make good logical sense of their destruction and ours?

European brothers and sisters, Germany is not far away and its "logic" will spill over sooner or later…we have got to exercise some judgment on their behalf, ours and intervene.
We do not share in their guilt, we do not want to burden them with guilt and we can share with them our free, unburdened ethnonationalist conscience.
Kumiko noted a very interesting additional aspect to this German propensity to be top heavy in logic, that they do not seem to manage ambiguity and contradiction as well as other populations.
Inasmuch as that is true, and it seems that it might be as a pattern (again, not across the board), it would be a problem for dealings in Praxis (the social world) as Aristotle noted, where a certain amount of ambiguity and uncertainty is necessary for its inherent interactive, agentive and reflexive nature - thus, Phronesis (literally, practical judgment) is required and the acceptance of a certain amount of ambiguity necessary to manage social ecologies.

That seems to go to the realm of epistemology and judgment.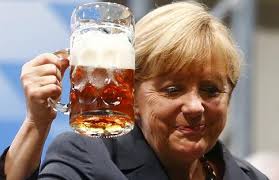 Prost: have a beer, relax your fore-brain so that it's logics do not continue imperviously, obliviously apace, but lets let the liberal German leadership sit-this-one-out and concentrate on their social, mammalian brain as it cares for closer, personal relations lest their reptilian brain's "logic" over-react, over-correct and over-compensate against those closer relations.
It is clear that Jewish planners take concepts and terms that would be helpful to our group organization and well being, then reverse, distort beyond reason or confuse the meaning that the terms would signify in application to Whites.
I've discussed this before but how their deception functions on two levels to our detriment bears farther differentiation.
The two levels of deception are well captured in the analogy that misrepresentative terms are like "red capes" to the charging bull.
They have right-wing White Nationalists charging after the false representation on the level of the misrepresentative term.
At the same time WN become turned-off or hostile to the underlying idea which would be good for them/us.
1. "The" Left misrepresented as universal liberalism applied to Whites is the most fundamental "red cape."
The underlying idea of the left is social unionization. There are people in the union and people out of the union, therefore it cannot be universal or liberal. On the contrary. In fact, Jewish interests do not apply it as universal except to Whites.
This causes WN to chase this "red cape" of "The" Left which is really imposed liberalism upon them.
At the same time, because of the perversion of the term and abuses of Whites that go on under this false rubric, Whites become repulsed and in fact fight against what is the most important underlying social organizing concept [for group defense, accountability, agency, warrant, our human ecology]: the unionization of our peoples. It would keep an eye on the most dangerous traitors, elite ones, keeping them accountable as members of the class, while also keeping rank and file Whites accountable and incentivized to participate.
All of the usual Marxist and other Jewish distortions such as abolition of private property, communal child rearing, race and gender blurring, no free enterprise that would create wealth for the industrious and innovative, etc. would be set aside as Not representing the "White" left / native nationalist left.
There would not be an imposed economic class division in a White Left, but rather the nation of people would be the class: class, union, nation and people (in our case Whites and native Whites) would be synonymous.
In subjecting us to the red cape of "The Left" misrepresented as universal liberalism as applied to Whites and altercasting us as "the right", we develop Cartesian anxiety for our Augustinian nature, and desperately adopt objectivism to the extent of reaching for unassailable warrant. This has the effect of taking us beyond accountability to our subjective and relative social group interests. It makes us look and act less humanely. It scares our own people and it should as we are not only easily made to look like "the bad guys", but are, in fact, dangerous in being bereft of sufficient accountability; made easy to defeat as the factual necessity of our cooperation is not sufficiently recognized and we remain disorganized in obsolete philosophy.
2. Equality: Chasing this red cape really makes WN look bad, as they argue for inequality. It casts discourse in elitist and conflictual terms straight-away; more, it is not accurately descriptive as it relies on false comparisons.
The underlying concepts that YKW are trying to divert WN from grasping is the disposition to look first for qualitative sameness and difference. Within and between social paradigms there can be logics incommensurate to comparison but nevertheless amenable to symbiotic, non-conflictual functions, particularly if those respectful terms are invoked.
3. Social Constructionism and Hermeneutics: These concepts devised to counteract Cartesian runaway and facilitate systemic homeostasis instead have been misrepresented by Jewish interests with the red cape distortion that people and groups can just be whatever they imagine they might construct of themselves. Thus, the lie persists that these concepts are anti-empirical and anti-science. On the contrary, that would contradict the very anti-Cartesian premises of these ideas; in fact, these ideas are meant to enhance and make more accurately descriptive the conduct of science and reality testing. They are meant to correct the "scientism" which can result from myopic focus on narrow units of analysis only, such as blindered focus on moment or episode, the individual as socially unrelated, or the linear cause and effect of physics models to the detriment of how interactive, agentive, biological creatures can and do act in broad view of systemic homeostasis.
These concepts importantly serve to correct the bad science put forth as evidence for anti-racistm, scientism evident in the statement by Spencer Wells of National Geographic's Human Genome Project -



—Spencer Wells, Population Geneticist
"Racism is not only socially divisive, but also scientifically incorrect. We are all descendants of people who lived in Africa recently. We are all Africans under the skin."
.. by which he means that there are no important differences to justify discrimination.
While maintenance of the social group must admit to at least a tad of relativism and subjectivity in its interests, this admission is also an "admission" of a modicum of agency and choice; which thus lends itself by this admission to the stabilizing gauge of group criteria and the answerable, corrective means of its social accountability. This is stable in a way that attempts of pure objectivism are not - as its lack of social accountability tends to have the reflexive effect of hyper-relatvism. Spencer Well's objectivism has the reflexive effect of being susceptible to having him espouse a destructive hyper-relativism in line with that espoused by pedestrian liberals or Marxist Jews.
Social constructionism and hermeneutics proper could correct this by adding dimensions of subjective and relative social accountability; thus coherence in historical process through accountability to historical social capital, manifest and situated delimitations, agency in racial re-construction and warrant in manifest and situated group evolution; but the Jewish red capes over these terms reverse the whole anti-Cartesian program that these concepts are meant to correct. Indeed, anti-racism is Cartesian.
However, for the massive perversion and misrepresentation of these concepts they have turned-off Whites and in fact have them arguing against the valuable underlying concepts which in no way deny physical and social constraints to free choice but nevertheless would facilitate coherence, accountability, agency and the warrant of our race to exist: That is what we seek in rigour - warranted assertability.
Social constructionism and hermeneutics proper facilitate that. Jewish interests with their red cape distortions do not want you to have that.
As is the case with "Pragmatist" philosophy, you can tell if you are chasing the red cape if you have to put the word "mere" before what those presenting the concept are saying in order to make sense of their argument: if they are suggesting something is a 'mere' social construct", then there is no physical, interactive and interpersonal accountability and it is Cartesian.
4. Post Modernity: Jewish interests know that modernity by itself is viciously self perpetuating, paradoxic, impervious and destructive to healthy traditions and forms; whereas post modernity properly understood allows us to take the best of modernity and time tested forms and ways.
The red cape misrepresentation is a "dada" definition (or non-definition, as it were) of post modernity as opposed to a deliberate and thoughtful management of modernity and traditional forms and ways.
5. Multiculturalism and diversity: Jewish academics have reversed these terms to where outside groups are introduced to one another in order to blend away and subvert healthy, managed differences within and between groups. Then again, to chase the red cape and argue against the terms is to argue for integration with outsiders, e.g., non-Whites.
6. "Marginals" is a concept that goes along with hermeneutics and group maintenance; Jews have set up a red cape of presenting "marginals" as those outside the group with the intention of their being agents of change in overthrowing group homeostasis.
Chasing this red cape has WN arguing against humanitarian outreach to those within the group but most at risk to non-Whites; our marginals potentially have the greatest incentive to see to it that the White ecological system is maintained; they can lend perspective, feedback and accountability. It is important to note that one can be marginalized for being exceptionally talented and intelligent as well.
7. Hippies and the Sixties: These terms have been misrepresented as synonymous for White men being responsible for the Jewish radicalism of sexual revolution and black civil "rights", viz. prerogative over Whites.
Chasing this red cape is a diversion from the call for a reasigment of White men as having intrinsic value - Being - as opposed to being expendable in wars not of the bounded interests of our people; as opposed to chasing the red cape of universal traditional manhood in service of a universalizaing religious ideal, international corporations, oligarchs and the YKW; while in charging this red cape, the intrinsic value of White people overall, as the unit to be defended, is argued against - WN are arguing against our own deepest interests again, against the warrant to exist. The very thing we need most is prohibited by a Jewish language game in which they form coalitions with black power, feminism AND misinformed traditional women, to deny our being, our reality, value and warrant to exist in midtdasein - the non-Cartesian being there* amidst our people.
* or "being of", as GW prefers.
8. Social justice warriors - of course those doing the Jews' bidding are not pursuing true social justice, but to argue against the term, "social justice warrior", is to fall for the masters of discourse's red cape once again.
9. The Jewish affectation of Christianity posed as "the moral order" for Europeans. The necessary good of a European moral order is dismissed right along with the red cape of Christianity or some "false" version of Christianity.

Unlike right-wing WN, I'm not chasing the red cape of Jewish twisted terms, I've gored the sucker through the mouth.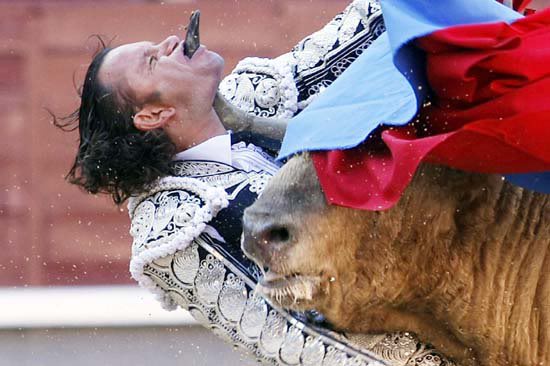 We are the White justice warriors and I invite you to join me in some bull-steak now that we've sorted away the bullshit…

J in crypsis as White role model, she specializes in teaching betrayal, insolence and negrophilia to White girls and a message of "resistance is futile" for White males.

Following-up on Mick Lately's proposal that we look at the full throttle psychological warfare against Whites in media (as in the Halifax ads here and here), it is worth taking a look at what she (Whitney Cohen, er Avalon) is doing…
She is the one in the Cheerios commercial. Andrew Hamilton gives background on Saatchi and Saatchi, the advertising firm behind the Cheerios ad: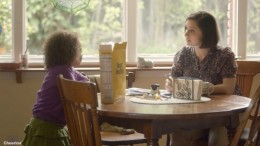 Posing as a White woman in the Cheerios ad is Whitney Avalon, real name Cohen.
In her crypsis as a White role model, she specializes in teaching betrayal, insolence and negrophilia to White girls and a message of "resistance is futile" for White men.
She is the pig in crypsis as a White woman, specializing in demoralizing Whites.
Here are her videos which are supposed to be funny but are so laced with contempt for Whites that the only thing that comes-through is her jealousy for European beauty and ability which would compete with her. She will do anything to drag it down.

Here she is displaying her jealousy and contempt for Adele
...and Mary Poppins
Jews vs Cinderella (blondes)

"Our" expensive taste - "It's hard being 'White' with expensive taste"

26 May 2015 at 10:32 am
Tanstaafl says, *Hitler is your bugbear, your litmus test. That's your idea.*
It isn't my bugbear. I advocate all Europeans and recognize the obvious fact that he cannot be a unifying figure, but will be divisive and unnecessarily so - those people who think we need him are tediously oblivious to the obvious (you call my irritation with their idiocy my "bugbear"). It is rather their teddy bear, their security blanket, their pacifier and surrogate daddy. It is not too much to expect White advocates to have the respect to recognize him as having made bad us/them distinctions, to relegate him to history as pejorative on balance as such, not to be held up in sought-for redemption.
Daniel Antinora, as he would, agrees with Tan's psychologizing and slips in a plug for Jesus:"yep, Too bad he ruined Majority Rights over that and Christian metaphysics instead of starting his own website."
To which I say, Daniel A, Bullshit. It is an infinitely better site without Jesus freaks and those who insist upon trying to redeem Hitler.
Good riddance to you.
Tan says:
"DanielS, you write so much, even though it's very simple:"
He quotes me: the problem is that Hitler also made Slavs of nations to his east into enemies. He wasn't an advocate of all Whites in defense against Jews, simple as that.
Then Tan says:
I get it. You think Hitler was bad for Slavs. Again, that's not how I see it. Suffice it to say I understand jewish parasitism (and to your point, judeo-bolshevism) came before Hitler. You forget the pathogen. I don't.
You may think that you can read my mind but I have forgotten nothing of the kind. You are far from a mind reader.
Further, you say, "You think Hitler was bad for the Slavs. Again, that's not how I see it?" Was he being good to Slavs? Sure. He was being good to the Greeks too. So good for everybody he turned-out to be.
Tan:
All the rest of what you're saying stems from this disagreement.
No it doesn't. Perhaps you aren't as smart or as honest as I had thought. "All the rest stems from"...do you see his computer training as it causes him to try to trace a single cause…to a thing, by the way, which I never said - "judeo-boshevism came before Hitler." - let alone maintain over and against seeing Jews as an antagonistic group, not in part, but on the whole.
Tan:
"You get so wound up that you can't even read what I'm writing straight. For example:

Wait a minute! I don't criticize anything you say about the Jews!

Exactly. You'd like me to focus on the jews then you call that monocausalist/myopic. You are rambling and incoherent. Your mind is clouded with emotion.

I'm not going to change what, where or who I say it to just because it upsets you. Get over it already
I'm over it man. Associate with all the right-wing asses that you want; just wanted to say my bit as you are a part of a struggle and purporting to advocate all Europeans, and you cannot in that way.
Now calm your psychoanalytic babbling Tan, and read what I say:
Not that computer training is the only thing playing into monocausality or even that there is anything wrong with focusing on the Jews; but that you are taking too myopic a perspective and that (computer training) might be one factor..
For example, lets say KM wants to connect with Jarod Taylor (something I would not bother to do, but that's not the point), let's say KM wants to see if he can bring Taylor along to achieve more alignment and coordination, shares empathically in Taylor's way of talking, says "yes, it's suicidal to do this.." (all the while KM has already argued conclusively for himself that what is going on is genocide not suicide).
I've experienced the hair-trigger reaction by computer nerds to a social meandering too many times now, sudden conclusive reactions to innocent zig-zags and the merest theoretical ambiguity, even if a part of a process wholly intended to be corrected in fairly short order to alignment with what the nerd might wish as a result; but he will treat it (the slight zig-zag meander) rather as unbearably pernicious because it does not fit into the false either/or of his theoretical mindset misapplied to praxis: the social world, requiring negotiation, correction and adjustment by and for its interactive reflexivity and complex human agency; a complexity negotiated by means of phronesis - viz., practical judgement requiring of its kind of necessity therefore, a negotiated surveying process.
In this I am not saying Tan is crazy or applying psychoanalysis to him, I am suggesting, as per Aristotle, that he is over- or mis-applying lineal, either/or theory (which Aristotle designated "Theoria") to the more ambiguous, interactive social world, which Aristotle called "Praxis;" which Tan and Katana might, in turn, want to call "jargon"..
or Daniel A might smear as "rationalism" bereft the salvation of Jesus "metaphysics."
.......
Jews are an overriding source of our problems from their elites, as they exercise influence from 7 powerful niches, which I do not short-shrift; and as a whole people in their inherent genetic proclivities, from which I do not seek-out "the good ones" to include in our group; but objectivism, for example, as it disrupts organizational* abilities in our defense against them, is another problem.
* What I mean by organization, specifically and generally, is in regard to an understanding of group and national boundaries of our people which is shared enough to be accounted-for and acted-upon.

The inquiry into our own responses, or lack thereof, WILL NECESSARILY BE connected with the inquiry of those who might obstruct and suppress them - hence it cannot distract from the J.Q. ultimately. Rightfully angered response and resistance to it would provoke inquiry as to whom is resisting and promoting our dispossession.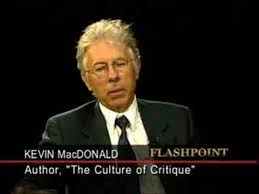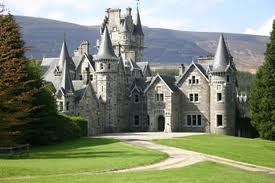 On the Radio page now Prof. MacDonald discusses four topics with GW and Daniel: the individualism of the European, implicit whiteness, the psychology of Jews, and the problem of nationalism dwelling in the past. In addition, certain technical questions raised by Graham Lister are put to Prof MacDonald for his comment.
The interview is quite a long one by our standards, but I believe it is entertaining and informative throughout.
......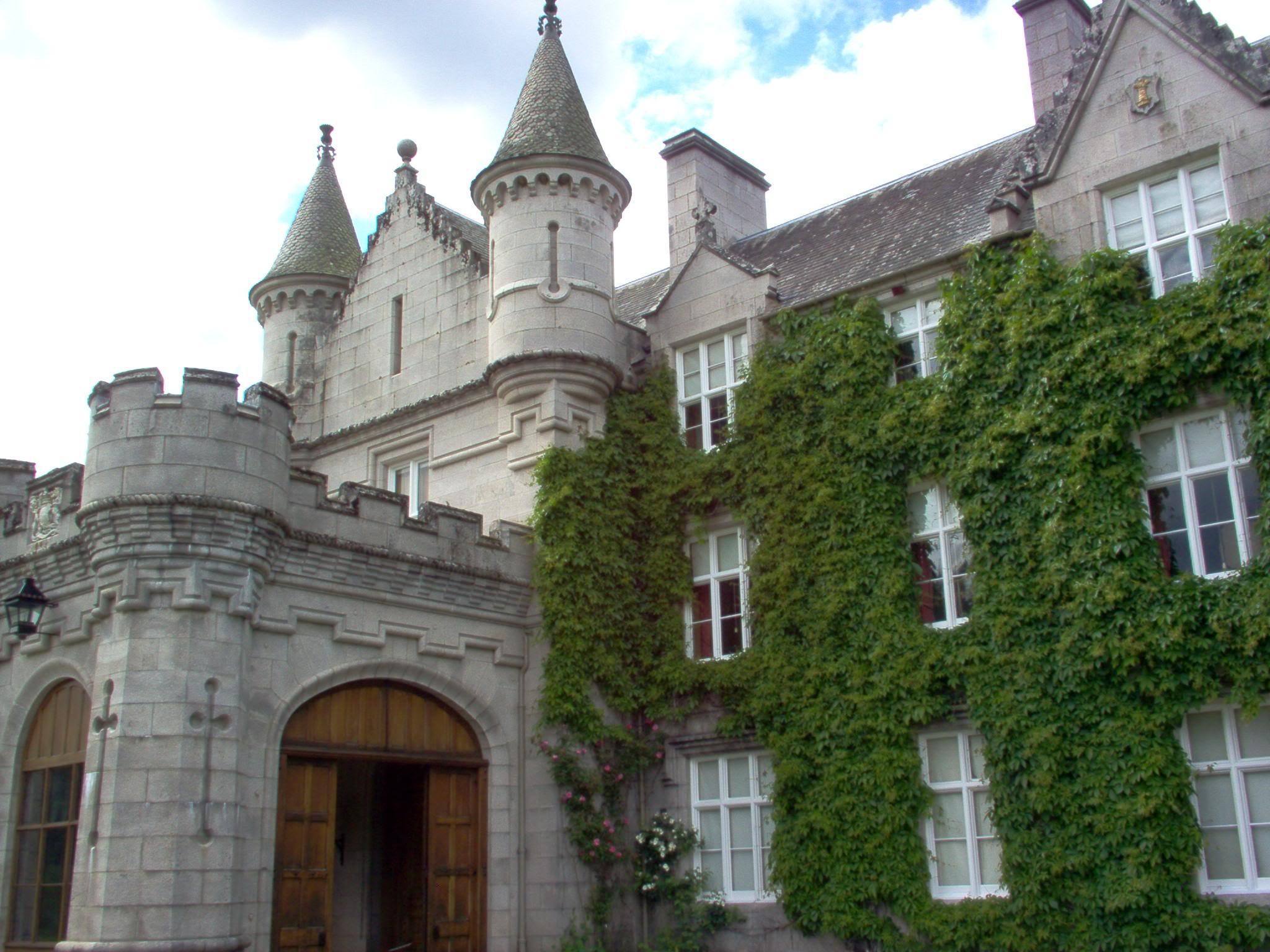 Well, you could ask him how inclusive fitness theory predictions change under increased competition (the scale of competition) - siblicide and other related phenomena (parent-offspring conflict) are very real (Google sibling rivalry in nature) and are examples of intra genomic conflict as predicted by Hamilton's work.
Given that no-one seems to conceptually acknowledge the dark side (so to speak) of inclusive fitness theory it perhaps undermines the creditability of those that wish to make broad political points using inclusive fitness theory as to (1) do they actually fully understand the theory and (2) do they understand how excess competition effectively removes relatedness from the picture (siblings killing siblings is perfectly optimal within many animal species from the point of view of the victorious Sib).
Given that fitness within social evolution can be derived from both the individual level and the group level (note all evolutionary change concerns changes in alleles and their frequencies) as demonstrated by Hamilton and Price's work (and Steve Frank etc) in hierarchical selection theory how do these insights relate to political economy?
For example, if we take Aristotle seriously than any polis must be a balance between the parts and the whole (individuals and the group) what mechanism can be used to discourage 'free-riding' and self-serving perfidy by our own indigenous elites? Accountability to the groups interests seems lacking in contemporary Western life.
If Europeans are so 'individuated' - uniquely so? - why is it that only a few centuries ago that Celts, Nordic people etc were so tribal and ultra-communitarian in their cultures. Why the stark difference in pre-modern pagan social ontology compared to the ontology of liberal modernity. Given the relatively short time frame any explanation based upon changes in gene frequency would seem analytically bankrupt. The Greeks also had a more communitarian social-ontology (Sparta anyone?, Aristotle and virtue ethics etc).
Given the social ontology of liberal modernity (massive ideological emphasis on individ- uals and individualism) what type of personalities and psychological traits succeed within such a environment? If all human interactions are viewed through the prism of individual competition is that healthy or wise for the long term sustainability of the group (one could speak here too of free-riding and the slow accumulation of toxic 'externalities' cultural, environmental, social etc generated by liberal modernity which in short term benefit certain individuals but at the longer term determent of everyone).
Given that all political societies are ultimately about power and power relationships (see Carl Schmidt), and that power is always open to abuse, a high degree of relatetedness/ homogeneity/ social capital is by itself not enough. What mechanism of elite accountability and social cohesion are possible and necessary?
If denied the siblicide point, then why are civil wars so vicious and nasty (often the worst)? Higher levels of relatedness (on average) didn't stop Englishmen, or Irishmen from utterly hateful behaviour towards their brothers during civil wars…
Prof Kevin MacDonald talks with GW and DanielS about European individualism, implicit whiteness, the psychology of Jews, and the problem of nationalism dwelling in the past. 1hr 30min; 82.2 MB.
Jez Turner is under no illusions as to the powers-that-be: capitalist-marxist-liberal, they are heads of the same beast and not going to grant us our autonomy without a fight.
However, they are experts, of course, in exploiting our weaknesses, providing diversions, disempowering and demoralizing our people. Consequently, motivating our people to fight as a group, in our group interests, is problematic.
Bearing in mind that what is meant by "fight" in this post is not necessarily literal combat but all aspects of fighting for our interests..
On the topic of organizing the motivation* of our fighters then, we might refer to war historian, Prof., Sir Hew Strachan's thoughts on the matter.
He observes that some motivations of fighters are not recognized because they are out of fashion and not cool to tell the public.
Of course a state sanctioned excuse for exercising blood-lust and revenge among the particularly violent is just a mask and direction of already existing motivation - which requires to be directed appropriately therefore. To gain cooperation from a balance of the population requires a normalizing if not ennobling of incentive/motivation.
Humanitarian concern - higher national ideals - booty.
Humanitarian concern is considered a legitimate public reason nowadays. And it can be one reason why fighters are legitimately motivated.
Higher national ideals can be and have been traditionally a reason why people fight - they still are, but it is not so cool to state as a motivation nowadays (largely as a result of vast over-compensations in that regard in the World Wars).
Booty is even more stigmatic nowadays to cite as your motivation. Yet, Strachan observes, this has been the primary reason for most fighting though the ages. He notes that this motivation initially became problematic and remains problematic as wars have emerged more often a liability than a profit - hence, no profit to be shared.
But particularly when the matter is taking back resources that are our co-evolutionary birthright, there might be reward to motivate and allocate to our peoples for fighting. Humanitarian concern would work there as well, as there are clear matters of inhumaneness to our peoples, injustice - justice to be had. While we work on the meta-national** narratives that GW advises as necessary inspiration..
The question becomes the formulation, the proportion and the content:
Humanitarianism, Nationalist Ideals and Booty

* Kant would call these "incentives" as they are appeals to external reward as opposed to "motives", which are internally driven.
** GW would probably not approve of the word "meta" in this context but I used it deliberately, to make a point that meta-communication is neither wholly nor necessarily disconnected from the essential.
—————————
Paul Craig Roberts on the Wolfowitz Doctrine, Glass-Steagall repeal and other neo-con implications for America's future.
—————————