Majorityrights Central > Category: Psychology
Counter-Currents, "Who's Doing the Raping? - Aedon Cassiel

A meme circulating around social media after the revelations of Harvey Weinstein's behavior said, "If you're a man, don't say anything to a woman that you wouldn't want a man saying to you in prison."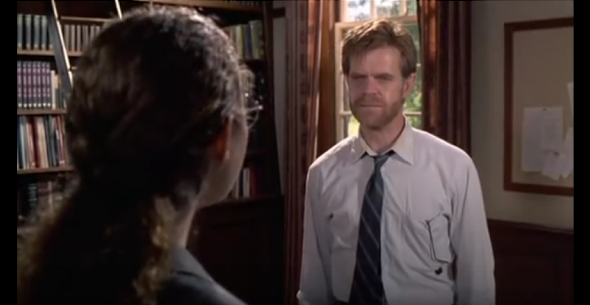 Virulent bracket (((David Mamet))) scripts White male abuse of power; and
narrates their 'come-uppance' from Oleana (1994, above) to Edmund (2005, below)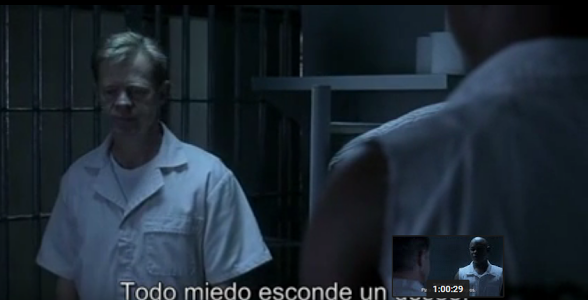 Ibid:

The fact remains that blacks continually and almost exclusively rape whites in prison. The evidence is based on studies conducted over the last 40 years (Davis 1968; Nacci 1978; Lookwood 1980; Starchild 1990). Why does this white victim preference prevail? Whites continue to be raped more severely and frequently and at a disproportionate rate than any other racial or ethnic group (in Gones 1967; Bowker 1980; Lookwood 1980). This racial inequality may be the largest in any violent crime committed in the United States. . . . Even if the minority of prisoners are black, the minority of victims are white (Sacco 1982, p. 91). When Lookwood (1980, p. 28) asked 'targets' to identify their aggressors at the time of their rape, most were black (80%), some were Hispanic (14%), and a few were white (6%). . . . Although many causation factors have been suggested for prison rape, they are all overshadowed by the racial categories of the victims and the rapists. Prison rape has been shown throughout this study to be racially motivated by predominantly black inmates specifically against white inmates who in turn are the victims. . . . racial hatred of whites by blacks appears to be the main force driving prison rape.

To put specific numbers on this, the report notes that studies consistently find that more than 90% of prison rapes are inter-racial and racially motivated. Blacks are found to be some 80% of the perpetrators, and whites are the vast majority of victims. Again, this is easily accessible in a peer-reviewed report published at a mainstream outlet. (So how are desegregated prisons working out for us now, huh?)

Can you connect the dots now? THIS is what political correctness means. "Political correctness" doesn't mean making everyone use polite wording and asking people not to be mean. "Political correctness" means that because we won't openly acknowledge the reality of the problem, white men raped by black men are literally one of the largest—and very possibly even the largest—category of sexual assault in the entirety of the whole United States, and you've been so ill-informed about this fact that I would sound like an alien if I were to say so in public, even though it is absolutely true.

Let me repeat that one more time so it sinks in: One of, and possibly the single largest demographic category of rape in the United States is the rape of white men by black men.
Related: David Mamet's Fraud Conservatism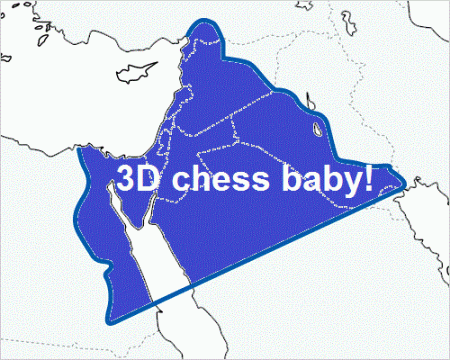 Quoting Gary Anderson, who wrote to MR: "There are many Jews that hate Zionism. The fact that you fail to report that makes you a racist. You probably are a Zionist because you undermine the antiZionist movement with your racist filth."
I'm fully aware that there are many Jews who hate Zionism. Israel Shamir and Gilad Atzmon are well known examples among WN circles. I never duck that fact and do not need to. Nor am I a Zionist, as you conjecture. Nevertheless, whether Jews are anti-Zionist or Zionist, I do not consider them a part of our advocacy group, but as a different people from Europeans and more or less antagonistic to us - much more antagonistic for the most part, while the rest are a part of the pattern nevertheless and cannot be trusted. I do not hesitate to categorize them as such for three very fundamental reasons to begin A) They are the most ethnocentric people in the world overall, including non-Zionist members - whose ouliers tend to be liberal at best (not something Europeans need more of). Jews look after themselves while prescribing liberalism to others - Europeans by contrast, are not very ethnocentric, not good at looking after their group interests; and thus need to discriminate against Jews especially; because Jewish identity, negative though Jewish identity is for Whites, is not very clearly distinguishable to Whites, as being different from Whites, but tends rather to be hidden in crypsis - the natural "camouflage", viz., appearance of being White - Jewish identity thus needs in particular to be distinguished and separated from. This crypsis is a part of their systemic process, wherein their liberal elements serve a function of mixing with (in this case Whites) to weaken any coherence and potential antagonism that might be directed at Jews from White groups. B) Jewish antagonism and destruction of Whites is easily documented; along with its stemming from disproportionate Jewish influence from seven power niches: 1) Religion 2) Money and Finance 3) Academia 4) Media 5) Politics 6) Law and Courts 7) Business, Investment and Industry - and with all of this, US Military (and other military) as well. C) I am a separatist, not a supremacist looking to exploit or kill them. Therefore, even if I achieve my goal of separatism, I have not pronounced a death sentence in naming Jews as an outside group. If I am mistaken about something that I attribute to them, it is not irrevocable and can be corrected.
I am not "racist filth" but there is something very wrong with you that you would try to deny the most elemental function of biological nature, to discriminate for the purpose of survival of one's self and one's kind - and to identify and classify kinds not only for defensive purposes, but for the purpose of human ecology, accountability to that and legacy of human capital. By contrast, your prohibition of discrimination and said accountability is a prescription for the exploitation of that human capital and of genocide. That is evil. You are the one prescribing the filthy thing that would destroy people. Shame on you Gary Anderson (Ramirez).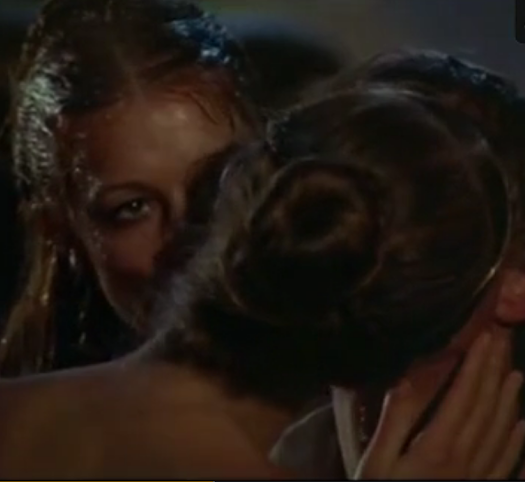 Any truly serious philosophical project, especially an "ontology" project, is going to take into account the phenomenon of homeostasis - the striving of biological systems to maintain an optimal balance of function and equilibrium of themselves and in relation to their environment, social and otherwise.
I have hypothesized that there is something of a mechanistic tension which facilitates "sexiness" of sex for people: that being the tension between brute expression of power, viz., dominance/ submission and the large requirement to submit to that animal drive - compelling sexual enactment in both genders on the one hand - a compulsion which is in further tension of maintaining human dignity, orientation and agency by contrast. There are different stories to tell about sex, but this one, I further hypothesize, helps facilitate additionally the option of a sacral attitude toward sex - because sex is fairly sexy of itself, if the match is appropriate, it can be with a relative minimum of competition and experimentation; i.e., an attitude treating monogamy as serious and a possible option for those more attuned and satisfied with "appropriateness", if not exacting appropriateness and a strong commitment to cooperation on its basis - including turning attention to other matters in life - this in balancing contrast to preoccupation with "betterment" through "better" partners. This option will serve as an aid to systemic homeostasis (incl. "EGI"); as this conscious option would serve to liberate practitioners and the pattern from scientististic facticity; and with it, the liberal cynicism that can otherwise recklessly expend social capital bequeathed of ethnocentrism, the morale and integrity of the system; its diminished incentive to remain loyal and fight for it against opportunistic outsiders seizing upon the vulnerabilities of our sheer, unaccountable liberalism.
Naturally, the Abrahamic religions have been adept at exploiting this void, presenting a pretense of sacrament and conservatism, when really Abrahamism has aided and abetted feudalistic compradores in the East and our hyperbolic liberal predicament in the West to begin with - cucking by Jewish interests, as they now like to say - a most cynical of Trojan horse, an affectation where adopted by Europeans and Asians, disingenuously imposing the Abrahamic agenda of universal dissolution of ethnonational patterns; expropriation of our genetics and resource; destruction upon non-compliance.
To hold up to Abrahamic imposition, the biopower of foreigners imposed under rubric of objectivism, other antagonisms, including our own people's betrayal through cynicism and dissolution through moral weakness, it is necessary that the sacred be identified of our pattern; but that sufficient liberalism within our paradigms also be maintained as important to maintain, to complement that option; and thus provide a full, healthy contrast to the Abrahamics, the liberals, the scientistic and the brutes.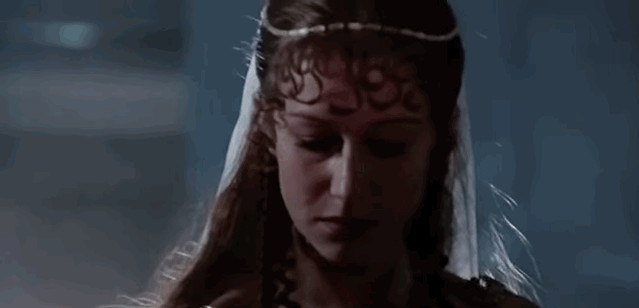 Helen Mirren as Caesonia in "Caligula", 1979
Why all the fuss, you say, won't nature take care of these things without social props? Well, sparing intricate examples and going right to the example of the feral child unable to acquire language after a point neglected, the answer is obviously not necessarily. And if we come back to acknowledge some criteria, and it is not a hermeneutically anchored quest for human ecology and reserving some reverence in assured commitment for time in memorial patterns, but falls into a scientistic cast of sheer Darwinistic competition, it becomes a headlong quest for what is "better" or "best", and then criteria for evaluation becomes a whole lot less clear, less accountable, more subjective than the matter of what might be appropriate. Isn't it natural to want better and more partners, you ask? Yes, and it is also natural for some to want monogamy. People are welcome to be non-monogamous in our societies and to try for better than what they actually bring to the equation - provided they are accountable to acceptable quantity and quality of the pattern - including boundaries and borders thereof; if they choose to go beyond that they must go to their new chosen people, to their lands and their borders; and not burden us with their choice, not impose upon us un-agreed-upon foreign children and adults - as to do so is equivalent to attempted supremaicism and slavery over us; as others have said before, a motion to take away our freedom; and we have the right to reject that.
As opposed to the scientistic inclination to try to propose the unaccountable "this is the way it is" regarding sex and other matters, this is a hermeneutic approach, making use of the expanse of narrative purview to increase the autonomy and authenticity of our individual and human ecological system's coherence, accountability, agency and warrant.
All that is reiteration of things I that have said before - though worth repeating, as often as need be, as these matters are that important - and, as I have also said before, these are topoi of means to maintain the integrity of our system against Abrahamic imposition.
However, I would like to highlight here in particular the importance of this way of treating sex as a means to hold up against the sexual psy-ops of our enemies, whether imposed by Abrahamic interests against ours or by liberals who take the modernist, liberal argument in the name of "nature", that would deny respect or even the possibility for monogamy and fidelity to one's ethnic group; would try to psych us out and condition us to accept our pattern's demise, with us supposedly having no recourse - the idea that "nature is impervious to human agency" and by contrast, "reconsruction of a people can only be backwards, superstitious tradition."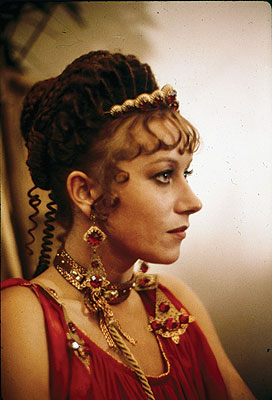 Helen Mirren, the gatekeeper
Coming back to another hypothesis of mine then, that all other factors being equal, the more modern and individualistic a society, the more females are "one-up" in partner selection (ovaries are expensive, sperm is cheap); as group patterns become disrupted by atomizing individualism, so increases her capacity to be "a bully" in the realm of sex. Don't like it? She'll call in other men who will pander to her in what is very much "her market." And her most base tendency to incite genetic competition will be exacerbated as well as she will be solicited and pandered-to not only by men from her in-group trying to prove their strength and liberalness to hold up to universal maturity; she will thus have increased opportunity to act on her inclination to incite genetic competition with outgroups and other races as well.
This is a very powerful position for females - even if primarily as gatekeepers to the most powerful, they can exercise vast prerogative with great confidence and verbosity; even when they are too young to really know what they are talking about and to make a just decision. Motives and incentives to maintain this liberal situation abound and as a result, some percentage of them will flaunt their sexual prerogative to the point of sadistic bullying. It is the unmentioned other side of the old double standard - yes, women are expected to be more chaste, because they can, in an unsporting, bullying way, be very promiscuous. Whereas a man will generally be ostracized as a horrible bully if he uses his physical strength to abuse a woman: a double standard, but having reason.
Along comes liberal and Jewish feminism and none of the downsides to the traditional male situation are recognized, only those who are on top. It is assumed that all of them are there as a result of differentiation of fulfillment on basic Maslowian need levels or that they are there for sheer reserved, albeit often unmerited privilege. None of the traditional advantages to women, i.e., the general occupation of the secure, in between levels on Maslow's hierarchy are recognized; and there is no recognition of an increasing majority of men who are squeezed to the bottom - who are not operating out of differentiation of fulfillment but sublimation of deprivation; nevertheless, their male desperation does impact other levels - notably female security, as the resentment of these males and their sociopathic influence on the top governance of society is overcompensating, without full capacity to exercise power on top levels - they become sociopaths, sellouts or join the ranks of the incompetent men in power, who are there warming a position reserved for them. So, there are three kinds of men on top traditionally: The overcompensating desperado, the the guy who's there because traditional society figured a quota of men were owed this spot; and another kind, the truly deserving, who made it through the school of hard knocks.
What is this?
Donald Trump's increasingly roulette-like to-do list has now delivered up the latest 'event'. Donald Trump will be addressing the US Congress today on Wednesday 0200 UTC (Tuesday 2100 EST). This is not a 'State of Union Address', because as a new president it is not expected that Donald Trump would yet know what the status of the United States is. For this reason it is customary that although a US President can call for a 'State of the Union' address at any time he wants, no president other than Dwight D. Eisenhower has ever called such an address in his first year.
As such, Trump's address to the US Congress today should be understood as being an address, but not a 'State of the Union' address.
What should you look for?
When he addresses lawmakers from the Senate and the House, Trump will likely talk about tax cuts, and tax reform, regulatory adjustments, his plans for job creation, the construction of the border wall with Mexico, the abolition of the Affordable Care Act, and other issues, if White House Press Secretary Sean Spicer is to be believed. Spicer also added that the supposed theme of the address is going to be "the renewal of the American spirit."
I can't wait to see the kind of vacuous nonsensical stream-of-conscious word-salad which will be deployed across the lectern in search of a meaning, once Trump actually starts ad-libbing in the middle of his own speech as he so often tends to do.
In terms of the substance of his speech, I'm expecting that it will be in the combined tradition of Madison Grant, Franklin D. Roosevelt, and Dwight D. Eisenhower – which is to say, a crybully session in which people will be entreated to 'discover' that all of the problems of White and Jewish Americans and Israeli Jews, all the problems that they have, are somehow to be blamed on Asians and Mexicans.
Aside from that, I think there should be a short list of things to watch for in this speech.
1. Which pledges does he remember to mention, and which does he quietly drop?
The White House has said that the first half of the president's speech should focus on his campaign promises, and which ones he has been able to honour so far. I'd suggest that you should keep on hand – which is to say, keep in right in your hand on your tablet – the Washington Post's tracker of the 60 key promises which Trump made to his constituents. By looking at what makes it into the speech and what does not, you might be able to discern what his emphasis is, or perhaps promises he's demoted to a lesser priority or even abandoned.
2. Does he appear under pressure and agitated, or is he calm and confident?
Donald Trump is strongly influenced by Norman Vincent Peale, and a key to understanding his psychology is to understand Peale. If you don't already know of that horrendous individual, I'm sad to say that you won't have the time to get all briefed up on it before the speech airs, because it's a whole tangled mess of nonsense which takes at least six hours to get familiar with.
What to watch for is his facial expression in tandem with his 'off script' moments, since the key to understanding his 'off script' moments is that they are spoken to himself and not to the audience. The audience can either choose to opt in or not, but his little utterances like "so true", and "we are going to win bigly", are as much for his own autohypnotic benefit as they are for providing a repetitive touchstone for his audience to engage in the same autohypnotic self-reassurance.
Another pattern that is clearly observable is Trump's willingness to transform personal disputes into grand narratives which are then inserted ad-lib into his speeches. Anyone or anything that he chooses to go off script to mention for criticism, is going to be something that he is actually worried about in some way.
US Presidents also often tend to use opportunities when addressing the US Congress to define and signal against state or non-state actors that they view as adversaries. The time is generally not used to define or confront domestic political targets. Yet it it likely that he will do so.
The thing therefore to watch for, is whether he gets pre-occupied on targeting domestic political targets and ends up constraining or limiting the time he spends describing or explaining his foreign policy stances. The ratio of time spent will tell us perhaps not a lot about the direction of the whole administration, but it will tell us more about where Trump's mind as 'Commander in Chief' is most focussed.
3. Law and Order?
His attitude toward his own constituents will be most perceived through the stances he takes on law and order issues, which form a large part of why his supporters backed him during the electoral campaign. The question is whether he will dignify them with adult explanations of the challenges that lie ahead, or whether he will stick with the sloganeering he has used so far.
A big signal to watch for is if he devotes this time to attacking 'the press' in sweeping generalised terms. If he does this, it should be interpreted as a sign that he is still in campaign mode, and that in fact, he may be planning to keep doing that because he is already looking toward the election campaign of 2020.
Expect the topics – if he chooses to treat the audience as adults – to be ranging among counter-terrorism, his Muslim countries immigration ban which curiously omits Saudi Arabia, Qatar, and the United Arab Emirates and which he is planning to reintroduce with new wording, his attempts to deport undocumented Mexican migrants, the border wall, increased military spending or an end to the sequester, supporting the 'blue lives matter' phenomenon, and so on.
4. Addressing divisions?
Will he try to placate the demographic groups who are opposed to his presidency? Or will he ignore them?
Crucially, watch for him to try to reach out to African-Americans. There is a real chance that he will do that, because that is a 'safe' move. African-Americans are the most disorganised and least politically coherent group in the United States and it would be seen as a 'great PR' move which he would be able to execute at no actual political cost to himself.
He'd simply be getting criticism from the Alt-Right for it, a demographic group which he knows will support him no matter how much he spits on their faces, because they made memes for him and campaigned for him for free. They did it for free.
More crucially, it will be instructive to watch for how Donald Trump will address the accusations that he has not deterred supposed 'anti-Semitic' behaviour among his supporters. Trump may take this opportunity to respond by once again putting the Alt-Right under the bus, a move which again will come at no cost to himself, because the Alt-Right will still continue to support him after he does that.
Watch Twitter if you begin to see this happening during the speech, and you might even be able to see the Alt-Right live-Tweeting its own shameful cuckholdry. You could also look at the live thread on Daily Stormer to see the same cuck phenomenon take place.
I'm not saying it's guaranteed to happen. I'm just saying it's very likely to happen. There are a lot of variables in play.
5. Nonsensical Anglo-Saxon outreach?
Trump may try to make some kind of absurd outreach to Britain by trying to once again make a verbal connection between the social phenomenon which got him elected in the United States, and the phenomena which led to 'Vote Leave' being the outcome in the EU referendum in Britain in 2016.
If he makes this outreach, it should be interpreted as a sign of his weakness, as it would be a signal that he feels that he need to lean on the existence of a non-existent 'club'.
Brexit, which gave rise to #GlobalBritain, is economically the complete and total opposite of #MAGA, and that is the most important sphere of reality which decides almost everything. Any attempt to link the two is really just an attempt of the latter to grasp the coattails of the former.
They share nothing.
6. Paul Ryan's face and hands?
It should be possible to watch Paul Ryan's reactions in order to gauge to some extent how far – if at all – Trump strays 'off script', as the Speaker of the House has vacillated between sometimes voicing support for the President, sometimes openly disagreeing with him, and occasionally taking the position of refusing to comment when asked about the content of Trump's tweets.
Any adverse expressions on his face – a face which he will of course be trying to keep as stony and placid as possible throughout the speech if he can possibly do so – and any moments at which he pointedly refuses to clap when the cue comes for him to clap, could be indicative of a serious split between the Republicans in Congress and the White House, or indicative that Trump has simply dived off script in a dramatic way.
Keep in mind that 'Trump off script', can also mean 'Trump actually mouthing neoreactionary things that Steve Bannon gleaned from Curtis Yarvin and then mouthed into Trump's ear at the last minute before the speech'.
7. Length of the speech?
White House sources indicate that they expect the speech to last between 65 and 80 minutes. If it ends up being significantly shorter or significantly longer than that, then it would signal that something unexpected has happened, and it'll be up to observers to assess what precisely that was.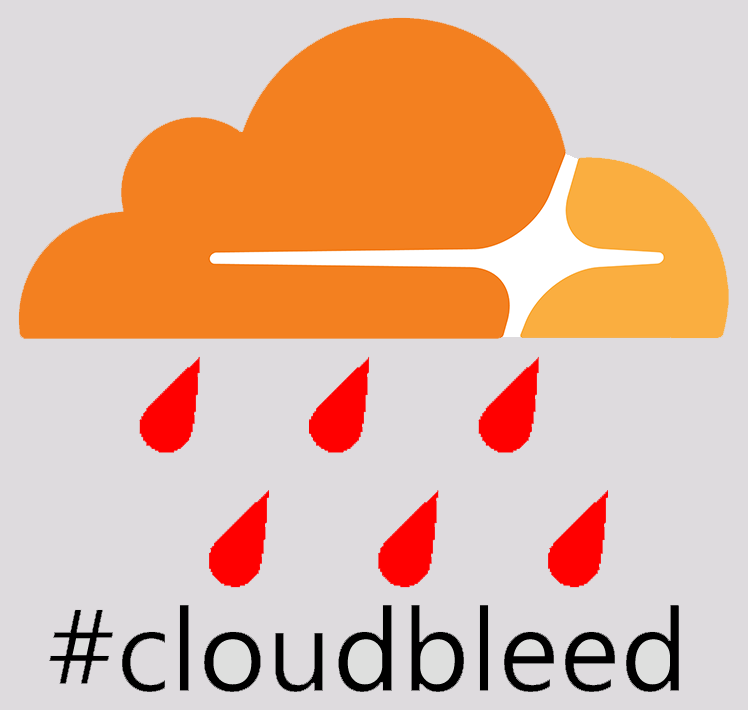 Cloudflare's bufffer overrun was dubbed 'Cloudbleed' as a historical reference to '
Heartbleed
'.
Why am I talking about this?
Some interesting events have occurred surrounding Cloudflare, one of the largest global CDNs, and I'll take the opportunity to put some opinions out there about what has happened.
What a CDN is
A Content Delivery Network is a system of strategically positioned servers. Those servers maintain and accelerate the delivery of content. The main goals of a CDN are about speed, scalability and high-availability. A request from a consumer will generally be routed to the nearest geographic point-of-presence. The consumer's physical distance to these servers has an impact on loading time. A closer and highly performing point-of-presence significantly improves user experience as a result of reduced loading time, lower latency and minimised packet loss. A Content Delivery Network also cuts operational costs by allowing businesses to effectively outsource the logistics and maintenance of these servers. This allows companies the ability to benefit from global load balancing and leverage the cost-savings that accrue due to economy of scale, because CDN provisioning is structured in the economic domain as an oligopoly.
Sounds nice, so what's the problem?
There isn't a problem in principle. In practice however, sometimes really bad things happen. When you have an oligopoly, the effect of someone accidentally placing an "==" equal sign in their code when they actually meant to write an ">=" greater-than-or-equal sign, can have pretty dramatic effects in terms of the number of people who might be affected by whatever happens as a consequence. Which, incidentally, is how 'Cloudbleed' happened.
It's all part of the advantages and disadvantages of the present infrastructure. The advantages outweigh the disadvantages, but it means that this is the way that internet has developed and people have to basically be prepared for this kind of incident.
The story
The unwanted behaviour at Cloudflare was coming from an HTML parser chain that is used to modify webpages as they pass through the service's edge servers. The parser carries out a range of functions, such as inserting Google Analytics tags, converting HTTP links to HTTPS links, finding strings that look like email addresses and then obfuscating them, and preventing malicious web bots from accessing some parts of a page.
When the HTML parser was used in combination with three Cloudflare features – email obfuscation, server-side excludes and automatic HTTPS rewrites – and if an HTML page being served to a consumer by a Cloudflare proxy had a specific combination of unbalanced tags, then a pseudo-random leakage of memory pages outside the boundary of what was supposed to be served would also be interspersed into what was being served.
This means that encryption keys, cookies, passwords, sections of POST data, chat messages from some online chat services, online password manager data, and HTTPS requests from other Cloudflare-hosted websites were being leaked pseudo-randomly.
Because the structure of the system is such that the proxies are shared between all Cloudflare customers, all customers were affected, and leaked pages of memory for pages being served on behalf of any given customer, were being interspersed among the expected responses for any other given customer.
Cloudflare optimises the performance of more than 5 million websites, and as this story unfolded, it really has become clear to everyone just how significant that number is. The duration of the 'bleed' is also significant, since this 'bleed' may have been occurring since 22 September 2016, and the period of greatest impact was between 13 February 2017 and 18 February 2017.
Furthermore, web crawlers and archivers, search engine cache services, corporate squid proxy-cache networks, and browser caches on consumers' workstations globally were all downloading and holding the pseudo-random data that was 'bleeding' for the entirety of the duration of this period. It was just that most people didn't understand what it was that they were seeing or where it was coming from, or otherwise didn't notice it.
At that stage, it is not known whether anyone had realised it was happening before 19 February 2017, or whether it was exploited in any way.
What's the appropriate response?
In situations like this, you have to decide on how good you think your luck is, and how important you think that you and your organisation are, and how thorough you are willing to have your response be. What you or your organisation chooses to do in response may be different from what you might recommend on a wider level to others. On principle, given the scale of the 'bleed' and the possibility that passwords may have become exposed, many security professionals are advocating that it may be best for all consumers to change their passwords for basically everything on the internet as soon as possible.
Another way of looking at it however is that the internet – much like the feudal structure of pre-modern Japan, or Korea, or India – has a kind of informal rank system. Messaging has to be different for different groups, because not everyone performs the same function, or has the same time available to devote to a particular task, and some people and groups tend to be more in scope of hostile state and non-state actors than others.
Changing all passwords everywhere, while technically the correct response for the 'Brahmins and Kshatriyas' of the internet, may seem like a complete overblown response to a scenario where 0.00003% of HTTP requests were affected, if narrated from the perspective of the 'Vaishyas and Shudras' of the internet.
In other words, sounding the alarm as loudly as possible could induce a kind of security fatigue among the 'normal people', and may even incentivise bad behaviour from 'normal people', since when mass-changing their passwords, they may be more likely to repeat the usage of many similar passwords across the services they use, and they may – in their haste – be inclined to reduce the complexity of their newly-crafted passwords.
In other words, sounding the alarm in the loudest and most severe way possible will have the effect of inducing the correct and thorough response from the custodians of key infrastructure – who already were going to display that correct response anyway regardless of the words in the media – while in fact also having the unintended effect of inducing a wrong or inadequate response from 'normal people'.
It also has the effect of creating a 'morning after bounty', since for people who are engaged in signals collections and tailored access operations, this would be a luxurious time since the percentage of transmissions which will be about the changing of passwords would be spiking over the next one or two weeks if every individual in the entire world were asked to change all their passwords. Such adversarial actors would be incentivised to mount subversive campaigns during this time because the possible cost-benefit ratio of carrying out the project just tilted a bit more toward the 'benefit' side of the equation.
Thus, paradoxically, the panicked response to the already-fixed problem could be what in fact creates the environment in which a technically unrelated but socially 'subsequent' actual array of attacks could occur which otherwise may not have occurred.
Similar to a problem that has been discussed in relation to CT
If all of this sounds similar to the problem of managing a population's response to terrorist threats while also maintaining a strong counter-terrorism posture, you'd be correct. It is basically similar.
It also comes with the same danger faced in erring too much to the side of 'downplaying' while trying to avoid inducing 'panic'. Downplaying an incident so as to avoid triggering inadequate or inappropriate responses from the 'normal people', deprives them of information and can make people become suspicious of the intentions of the system. It can make professionals look like they are 'incompetent' or even that they 'have something to hide'.
In such a case, a panicked response in the general public as a result of the feeling that they are being lied to by authorities or that authorities do not appreciate the scope and scale of a threat, may inadvertently end up leading to the very same damaging outcomes that the authorities were attempting to avoid in the first place, with the additional downside being that distrust of the persons in authority and the proliferation of conspiracy theories become added to it.
This is why it's vital to find ways to assess the mood of the general public and to model their responses in some way, in response to almost any issue in society. The messaging for different geographic, occupational, and socio-economic groups has to somehow be different without being completely contradictory between themselves. If people in authority in any given situation are unable to leverage the social domain with sufficient adeptness to do that, then they may lose control of the narrative which is something that can have potentially unpredictable or even disastrous consequences.
Mastering the social domain and producing outcomes that mesh with and evolve with operational necessities, is something that is vital to continuing effective governance, be it governance of a multinational company which controls one of the Content Delivery Networks, right the way up to, say, governance of a country or of a regional supra-state.
Additional thoughts on Cloudflare
I of course do have criticisms of Cloudflare, but they are criticisms which are not about criticising the concept of what a CDN is, and rather, are more specific to Cloudflare as a company.
I'll cover two issues.
I'll start with the less concrete and more speculative one. For dissident groups that are not tacitly supported or at least allowed by the states in the North Atlantic, Cloudflare might present a risk to such groups because Cloudflare is within the jurisdiction of the United States and they could conceivably respond to legal requests made within the United States. Another factor to consider is that Cloudflare has taken dark funding and may actually be 'on side' with FVEY-related collections since at least 2012. Admittedly, it is difficult to substantiate this claim, but it's something worth considering.
The more concrete criticism which I can definitely substantiate is Tor-related. Matthew Prince, the CEO of Cloudflare, took to his blog on 30 March 2016 to make what appeared to be a rather nuanced argument in favour of anonymity but against Tor in its present form due to the issue of malicious abuse of the network.
Much of what he wrote was eminently reasonable.
For instance, Prince suggests that Cloudflare could become friendly toward Tor under the circumstances where onion addresses were to begin using stronger hashing algorithms than the presently-existing SHA-1 80 bit hashing algorithm. Under such a circumstance, Prince suggested that the stipulation that onion addresses only be issued certificates if such certificates are EV certificates – which require extended validation procedures, cannot be issued automatically, and undermine the very anonymity which Tor was intended to promote – could be relaxed, as CA/B Forum would likely be open to discussing the automatic issuance of certificates in such a circumstance. Cloudflare could then allow its customers to create onion sites in some kind of automated way, and the issuance of certificates for those onion sites could also be automated. Tor traffic could then be whitelisted when it is directed toward those onion sites, while blacklisting could continue for Tor traffic which is directed toward the non-onion sites.
The world described in Prince's suggestion would certainly be an interesting world to live in. However, we don't actually live in that world.
Instead, we live in a world where Cloudflare alleges that 94% of the traffic directed toward its customers across the Tor network is 'malicious', based on the data from the Cloudflare IP reputation system. That may or may not be true, but given that there are a lot of people using Tor and a limited number of Tor exit nodes, this means that Cloudflare is either CAPTCHA-challenging or blocking 80% of Tor IP addresses and this number is steadily growing. This has the effect of discouraging people who have legitimate intentions from using Tor to access sites that are protected by Cloudflare.
Prince's explanation for this is that Cloudflare is forced to behave that way in order to protect their customers from abuse, and that they can only rely on IP reputation because there is no way to do browser fingerprinting to differentiate between different Tor browsers, because the Tor browser is specifically designed to lessen the ability to generate unique fingerprints. Cloudflare can in such a circumstance only evaluate the communication on the basis of the reputation of the IP and the content of the request. That is also true and is a reasonable explanation, but at the same time it is what it is.
While Cloudflare's default behaviour is to CAPTCHA-challenge Tor, it is possible to add the country 'T1' to the Cloudflare firewall whitelist, which would exclude Tor users from having to complete CAPTCHA-challenges. This behaviour became possible in late 2016, and so 'dissident' sites that continue to present challenges to Tor users are responsible for choosing or not choosing that behaviour.
In a kind of funny irony, Prince also notes that 18% of all global spam begins with an automated bot harvesting publicly available email addresses through the Tor network. Given that a significant subset of this spam is phishing-related, it is an unintentionally hilarious statement by Prince because 40% of all phishing sites in 2015 were using certificates that were issued by Cloudflare's 'Universal SSL' service.
Furthermore, Cloudflare's ridiculous 'Flexible SSL' – billed by them as 'the easiest secure sockets layer ever' – provides what is essentially security theatre between Cloudflare's proxy and the client, without any of the actual security that would be required between the client tier and the middleware, and has the damaging effect of giving consumers a false sense of security. The so-called 'Flexible SSL' is so 'flexible' in that scenario that it is essentially non-existent. Consumers have been trained to look for the padlock in the address bar before submitting sensitive information to any website. 'Flexible SSL' grants phishing sites and other malicious actors the ability present that padlock to users with minimal effort. 'Easiest SSL ever', indeed.
I tend to prefer actual, real, end-to-end SSL to be the only possible implementation. But hey, that's just me, right?
But now I'm just bullying them, so I'll dial it back a bit and bring this article to a close. It's possible that the people at Cloudflare didn't anticipate that their services would be abused in these ways, and they did get unlucky with the Cloudbleed buffer overrun incident, but in any case, those who are inside glass houses should be careful not to throw stones. Matthew Prince should reflect on the recent incident and refrain from throwing any stones at anyone for at least a couple months.
Was Majorityrights.com affected by Cloudbleed?
This should go without saying, but I will say it anyway.
We don't use Cloudflare here. As such, Majorityrights.com was not affected by any of the events described in this article.
If we were to ever have a burning need to actually use a CDN here, for various reasons I would probably suggest using either Yottaa or KeyCDN anyway, and not Cloudflare.
Kumiko Oumae works in the defence and security sector in the UK. Her opinions here are entirely her own.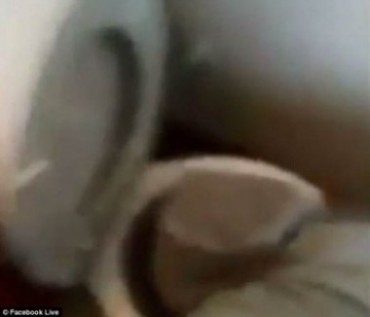 The toilet: where "Civil Rights" would place your senses.
Once you arrive at your destination - The United States Public Institution - there above the portal as you enter Orwellian hall, looms the placard, the ubiquitous injunction to leave your senses behind: "Discrimination on the basis of race, religion, sex, disability, etc, is prohibited by federal law."
You are not to deploy your eyes, ears, sense of touch, senses generally, to discriminate in defense of yourself and your kindred folk's group interests.
In the event that you get any ideas on the way to the public institution, ideas to return to your senses, react, perhaps even "over react", big brother is there with you too, as you make your way via public transportation, U.S.A. - whether bus, tram, train or the waiting rooms - big brother is there to remind you, watching you, reminding you not to come to your senses too rashly - looming ominously, pervasively over your head, right along with cctv cameras and sundry advertisements are the "public service announcements" that "hate crimes" are subject to an additional massive fine and ten years imprisonment.
So as not to forget, there hanging over your head is a reminder of this specially enhanced law, "discrimination on the basis of race, religion, sex, disability" etc, is against the federal civil rights act - you are to be reminded of the compensatory penalties that you will be subject-to if you give way to your senses and react to patterns of black criminality and to the fact that they are rarely charged with this law, even though you know them to be racist, even though they commit vastly more racially motivated crimes against Whites. You are to be reminded not to embark upon that slippery sensible slope, especially because the sloping trail may lead you to the realization that the same can be said about Jews - that they commit vastly more crimes against Whites, viz., if White collar crimes are taken into account; if laws were properly drafted so as to proscribe deliberate or reckless destruction to E.G.I. such as perpetrated through the social engineering of School Integration, the '64 Civil Rights Act, '65 Immigration and Naturalization Act, The Rumford Fair Housing Act, Section 8 Housing, H.U.D. and the subsequent 2008 subprime mortgage crisis.
Of course the objectivists, so proud of this pure system of theirs, wouldn't want to sully it by coming to their senses either - otherwise they might ask, "a crime is a crime, so why the additional penalty in recognition of cultural patterns?"
Alex Linder has a suggestion for them - blacks commit far more interracial crime, therefore, Whites "require" compensatory punishment to balance things out: "Hate crimes are affirmative action for Whites", for their under-representation in interracial criminality. ....he might have added, probably would add, the vastly disproportionate representation by Jews in White collar and social engineering crimes (inasmuch as they could be on the books) committed against Whites and others' EGI.
In regard to the Chicago incident, apparently the fact that the White kid was also mentally disabled facilitated liberal mentality to generate a rare hate-crime charge against black perpetrators: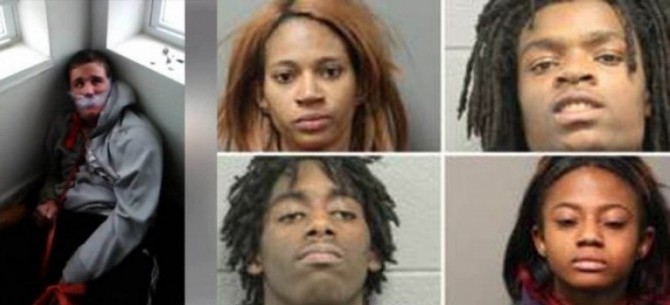 ABC News, "Hate-Crime Charges Filed in Attack on Mentally Disabled Man", 5 Jan 2017:

Four black people were charged with hate crimes Thursday in connection with a video broadcast live on Facebook that showed a mentally disabled white man being beaten and taunted, threatened with a knife and forced to drink from a toilet.

The assault went on for hours, until Chicago police found the disoriented victim walking along a street, authorities said.

The suspects, who were jailed, can be heard on the video using profanities against white people and President-elect Trump.

Police spokesman Anthony Guglielmi said investigators initially concluded that the 18-year-old man was singled out because he has "special needs," not because he was white. But authorities later said the charges resulted from both the suspects' use of racial slurs and their references to the victim's disability.
DM, "Black teens are charged with a HATE CRIME after live-streaming torture of white disabled man who they held prisoner for days before he escaped - as cops reveal they have shown NO remorse," 5 Jan (updated 8 Jan): 2017:

[...]

...that's when the sisters tied him up and the group started torturing him for about six hours. Half an hour of this torture was live-streamed on Facebook, showing the group beating the young man, cutting off a piece of his scalp, forcing him to drink toilet water. At one point in the video, one of the four yells 'f*** Donald Trump. F*** white people' at the victim.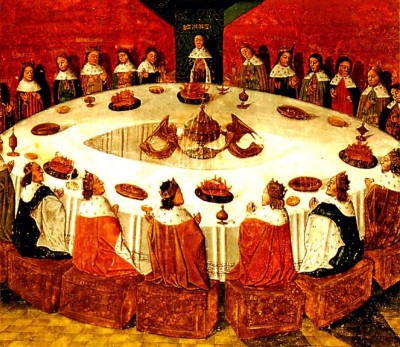 First is not the same as most essential (inter esse), a take-away from prior thread.
Updated (significantly) the morning of October 18th CET
I agree that it is important to not set the bar too high and that is something which GW helps to articulate very well - i.e., the Heideggerian place of MidtDasein - by ensconcing the authentic consciousness of the subject in a world view that is not all that conscious - not feeling constantly compelled by the instrumental, for reasons too subjective, too objective, or too "the They" but resonating rather, with the emergent - he contributes thus significantly to the articulation of its authentic form, in this holding fast attention to resonance, from resonance of subjective emergence to resonance of the objective field, a position which does partake of the calculative (Cartesian) while not remaking stuck there, generally. On the other hand, also generally, Heidegger helps to not set the bar too high, by suggesting that authentic thinking generally occurs slowly, in a meandering, qualitative survey by poesis. While the subject is the inevitable entering point of caring interest, its viewpoint is calibrated authentically from there, taken away from inauthenticity and into engagement with its full organic process by re-attention to "there-being" (which occurs, I suppose, when resonance with a relative concern is particularly acute), from momentary concerns to a broad systemic view based in the relative interests (inter esse) of one's folk (social group/midtdasein) within the emergent world - that is another description of midtdasein; and if the subject is centered not in objectivity, but within the purview of the folk, in praxis; and folk leaders share this view to their relative interests, the calibration of the group should feed back to serve the authentic interests of the subjective starting point which the subject will come back to inevitably in resonance - a resonance that should meld with the group's interests, in the moment they seek to re-orient anew, to call back from estrangement their authentic position of caring. But if the subject is not getting sufficient feedback from the system, marginalized as such, their authentic concern would bring to bear their subjective perspective on the system's inauthenticity, acting as a homeostatic corrective (I believe it was Heidegger's student, Gadamer, who fostered this idea).
Thus, First - subject - isn't the same as most Essential (inter-esse) - Midtdasein - subject ensconced in a world view of relation within the folk. In fact, the first subjective relation is not to this third person (Cartesian) point of view, but rather, the subject acting into relation of second person address - parental relation, as biological creatures with reflexive capacities unique among biological creatures. From that starting point, it moves into emergent and third person relation (us) to calibrate midtdasein - if the social system is correctly oriented - which it presently is not (because it is estranged, all too Cartesian: objective/subjective, all too moved into the third person "they") - hence the need for centering not rigidly stuck in the Cartesianism of the psychological perspective, but in the communication perspective, in interaction, its affordance of a view confirmed and delimited by the relative interests of the human ecological system, beginning with the first to second person relation and then prompting engagement in non-universal maturity, to socialization in midtdasein - a worldview gauged against the relative interests of the social group. The interests of the subject as participant in the social group, its authentic being, are held fast as they naturally resonate in emergent delimitation against material reality, including its own affordances and constraints, matters of physics; and for the need to coordinate caring activity/existence in relation to the emergence of other authentic social groups, biological creatures, the necessities of their organic systems in emergent relation to our systemic organic necessities.
Heidegger does advise or describe as authentic then, a holding fast of this essence, the resonance of emergent qualities of the subject, the people, the MidtDasein and its world setting taken to heart.
The holding metaphor is interesting because it implies two separated appendages, or at any rate, the capacity to embrace and coddle that which is inbetween and captivate it to one's subjective attention.
Adding
GW: Cartesian epistemology, then, is dangerously self-referential, and that applies to the Cartesian sum as well as its cogito ... to what the model can say about the subject. Subjectivity truly is a chalk circle.

To break this, Heidegger proposed that every thing from a single particle to the universe has a being of its own and, therefore, a truth thereof which discloses itself to an action or state or site (depending on one's interpretation) called Dasein. Now, to overcome the difficulty of representation in the Mind, because thought, emotion and sensation are each, in their own way, representational, Hiedegger proposed essential thinking as the mind-activity which is active in Dasein's way of seeing what is disclosed.
This is good in that it helps supply a much fuller understanding, encourages attention to where our subjective emergent qualities resonate with the emergent qualities beyond the subjective; but you are sweeping aside other aspects that Heidegger suggests for relieving Cartesian rigidity, viz., the idea of Caring, there-being (taking attention out of one's head), the folk and their delimitation as such - these are not an affectation to Heidegger nor an arbitrary application.
You have reminded me of the aspect of Heidegger in which he calls attention to "spreading out what is interesting - inter esse - and taking to heart what is most essential - then holding fast" - that would be a Heideggerian means for subjective emergence resonating with emergent qualities of the objective…
The holding metaphor is interesting because it implies two separated appendages, or at any rate, the capacity to embrace and coddle that which is inbetween and captivate it to one's subjective attention.
What you may not be respecting in what I am getting at is how Heidegger's system would assign being to the folk - and how the subjective would have a different qualitative relation to it, within it, in midtdasein, than to the rest of the "site of disclosure"... it would be a relative quality and a Caring which goes beyond and then delimits the subjective perspective from The They and The The which would make a non-Cartesian difference. The holding metaphor which you remind me of in your attention to emergence is interesting.
Heidegger does advise or describe as authentic then, a holding fast of this essence of resonance of emergent qualities of the subject, the people, the MidtDasein and its world setting taken to heart.
GW: Only by fitting the two realms together may one reconcile false Dasein to "midtdasein" ... may one reconcile the formed personality, with all its error, to the "site" of disclosure of the thing which is the people. That is what my Ontological Transit, in all its gauche simplicity, is designed to do. Understand it before you criticise it.
Well, you can put it that way, its implied in what I've said, but rather than its being incumbent upon me to "understand" a reification like "the personality", you might be open to understand before criticizing the reason why autobiography will provide a better means of fitting predilections of the corporeal self to the "site" of disclosure - which includes one's folk.
I can appreciate that you want "personality" to fit a closer reading of the corporeal and its genetic expression, but the concept of autobiography is not mutually exclusive and will, rather, facilitate "the fitting together" of authentic expression of the personality and the "site of disclosure."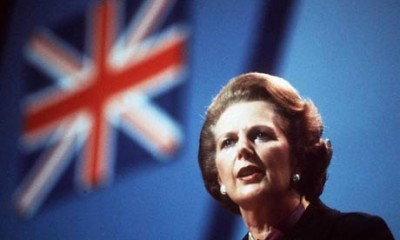 "There is no such thing as society"
In that act of being mistaken, anyway - let's leave a way out for people understandably reacting to the Jewish misrepresentation of the terms, "left" and "post modernity".
Internal Relation and Emergence
You don't have to take a position which places your people (praxis) as the central gauge. You can go on like a right wing fool for Jews and place a "quest for truth, facts and universal foundations" (and "inequality" even?) above all - even wreck your own people in that "noble quest;" but you'd be an unnecessary fool, a dupe for Jews and Jewish thinking in so doing. You don't have to put our people at the center - but you can, as factual verification and reality checking are available in an instant if you are not dealing with reality; whereas the principles upholding our people took many centuries to create and are much more precious and difficult to reconstruct, if ever they can be. It isn't necessary to place facts at the center - people are born of facts and if afforded correct principles, proper agency and accountability, our people will come to continually adjust their interests with the facts. Hence, the right's whole arbitrary-making quest for facts and episodic verification at the expense of principled interest in our people is the height of folly.
Chasing mere facts and perfect verification away from "faith" in our people will tend to take them into runaway, beyond our people's systemic interests - as opposed to taking the White post modern turn into its facilitation of the preservation and reconstruction of our people - where the facts are ensconced in the sufficiently deep emergent reality of our people's systemic history to afford re-framing at their authentic place in relation to our human ecological system.
Right and Altright reactionary fan club - scavenging the wreckage of continued reaction.
The right, "alternative right", those in their orbit, lay in wait as vultures for things like GW's latest surprise: as I stepped aside from a discussion of British politics, he applied the theoretical wrecking ball again to "THE left" and "post modernity" at their behest (he isn't so lame as to have to do it for himself); ill-prepared for the surprise in that context, I put up a threadbare defense against what I've come to see as a part of GW's autobiography - "champion of the right, universal foundational unifier against the left's class divisiveness."
GW - working class hero who sees their classification as a critical problem of imposed nationalist division.
If you are coming here, like myself, chances are that you appreciate GW's ability - you delight as he wields a scalpel on behalf of White/ethno-national sovereignty, more often a wrecking ball to the pretenses of academia and scholarship that are working against it.
We value this, want him to continue, want him to be satisfied with his part and his contributions.
What follows here is going to show little appreciation for that, which is abundant and shows forth in spontaneity for the surfeit of his intelligence - often yielding indispensable flourishes and insights that I myself cherish. This piece is rather an ungrateful piece in that regard, given that he has stood by me as I set about chartering a new platform for Majorityrights; and I sent scurrying many who had deep appreciation and respect for him as well; but it is neither for myself nor "his own good" that I proceed not feeling particularly guilty about that - nor is the matter of face saving a pressing matter for either of us - the sake is proper theoretical grounds, which is always my central motivation. Still this will appear rather like a hit piece - as it takes aim, focuses on the clumsier props of GW's worldview, philosophical underpinnings and aspirations - not on better sides and ideas, which will emerge cybernetically in balance of fact.
If you are coming here, you probably appreciate and identify with GW's rogue path: as a completely disaffected outsider to the academic fray, he early on rejected the nonsense coming out of there, particularly from fields dealing with social issues. And you delight along with him as he continues to apply the wrecking ball to their cherished liberal ruses under cover of "The left", their wish to open important borders and boundaries, to bring down individual merit, to drag others down into primitive individual and group failure - instinctively, you sense him taking down liberal bullies who are smug enough to insulate themselves from the consequences of the unsupportable concepts of social "justice" that they wield against those native White populations least responsible for others problems, most likely to suffer from liberalism and least likely to gain from the applications known as "The Left" - applications which can recognize just about any collective unionization of interests except one kind - White. Certainly a (((coincidence))).
Most people who've come here, myself included, have also experienced mystification over GW's not being satisfied with that. You have been at least temporarily mystified as he evades into the arbitrary recesses ever available by the empirical philosophy that underpins modernity; and as he continually applies its wrecking ball, secure in the faith that it will leave in its wake only that which is fine and good; a wrecking ball summarily dismissing scholarship, conceptual tools and principles that others set forth to guide social action.
I have been stunned as he sends the wrecking ball my way as well, summarily dismissing even carefully culled and profoundly warranted philosophical ideas, eminently useful conceptual tools and important rhetorical positions that I have geared to his same White ethno-nationalist interests; while his modernist philosophy willy-nilly casts me into the role of the "lefty academic" foil in key moments.
I am no longer mystified by this.
A reactionary position is mostly retreating (evading) and attacking - whatever looks like an enemy or Trojan horse - but for its instability, it is susceptible to chase after the red cape.
An early contentious streak in the autobiography over-reinforced by circumstance, ability and admirers.
GW is wonderful, we love GW, but like the rest of us, he is not perfect. There is a residual strain of contentiousness in his autobiography that stems from his early disaffection and precocious disregard of liberal prescriptions coming from academia. It's a part of his autobiography that he takes a great deal of pride-in. It is also socially confirmed enough so that he continues to chase its red cape known as "THE left;" and keeps applying the modernist wrecking ball to any concepts the tiniest bit speculative in circumscribing social interests; or adopting any terms also used by liberal "left" academics - even if used in different ways, he will understand it in THE left way that he is familiar with - and summarily dismiss it as such or apply the wrecking ball.
Unlike most people disaffected of liberal academia, he is not of the working class sort content to shake his fist at academic pomposity, to find solace in a beer and the pragmatism of his working class buddies, allowing the union misrepresentatives to negotiate his interest with their fellow liberals of academic background; nor is he content to join in with the White collar and middle class who typically denounce the worst of academic socialists as unrealistic, while they go along with the liberal anti racism of the academe, signaling their one-upness to the lower classes by denouncing as backward superstition whatever defensively racist discrimination they might even require.
He does share a few things in common with the typical middle class perspective however. Naturally, he has a bias toward viewing his success in positivist terms, as having come about from his gray matter and personal initiative, not because he derived any benefit from artificially imposed social bounds against competition and to circumscribe cooperation.
Though he can relate to the working class "xenophobia", he maintains that their maintenance of who they are among a collective "we" (i.e., particular native European nationals) and their choice of whom to intermarry with (same particular native European national) is something that should and can emerge naturally from their genetics - an identity that will emerge naturally, provided they do not have liberal, Fabian and Marxist ideas imposed upon them; the last thing GW wants is to impose another artifice upon them, one which he believes could divide them against their upwardly mobile English brethren, and in turn, divide the middle class even more against them. I.e., the "left" and "right" is normally taken as an economic divider and unifier of class, not a racial nationalist one as I am proposing. The middle class, as much as any, might be reluctant to 'get it' and not identify with a "White left," in which case we would be back to the divisive issue, not the uniting issue that both GW and I seek - we may not agree on terminology but we do agree on native nationalism.
Thatcherite obectivism a means for personal advancement and foundational unification of nationalism.
In fact, GW is a native nationalist, deeply offended by the class system which has long hampered English unity. Thus, he is not content to disavow the worst of liberal and Marxist academics, writing-them-off as the idiots that they are, while leaving the working class to the fate that liberalism will bring to them, and, if left unabated, to all of us eventually. Like a few, more ambitious among us, he set about to get things right, to open a platform for White nationalists, even before it was quite the immanent practical necessity that it is now.
He aspires to identify the ontological connection between all English classes which, if unfettered by artificial constructs, would have them acting as native nationalists in loyal unanimity to their interests.
In that regard, Margaret Thatcher represented to him a liberating moment from the incredibly burdensome artifices of liberal, Fabian and Marxist Left union delimitations and by contrast an opportunity to unite as nationalists on natural positivist grounds.
Normal first reaction that doesn't take Post Modern turn as it fails to see liberalism flying under left colors.
Indeed, most anybody of this ambition, myself included, who cares about our race and its ethnonational species, starts out in reaction to the absurd, contradictory and destructive liberal rhetoric coming out of academia and reaches to grab hold white knuckle to foundational truths, particularly scientific fact, which cannot be bamboozled by the rhetoric of liberal sophistry (which we later come to recognize as more often than not, Jewish in original motive). And we do grab hold white knuckle - that is to say, scientistically, in rigid over and misapplication of hardish science to the social realm, as we cannot trust the social realm, its rhetorical caprice if not deception - its ongoing disordering effects that apparently threaten to rupture social order anew with every agentive individual. Coming from a non-Jewish, Christian cultural perspective, where our bias starts, if not Jesus, we first liken ourselves to Plato and then modern scientists seeking to gird and found our place and our people's place, whereas "they" are Pharisees and sophists, wielding the sheer rhetoric that we are going to debunk with our pure, native ability and motives. In a word, we are going to do science against their dishonest bias against us - they are indeed being deceptive and biased on behalf of unfair people; we see it as our objective to establish universal foundational truth that will be unassailable to this sophistry.
That is the normal first reaction of a White person who cares about themself and our people - it was mine and it was GW's - a nascent White nationalist in response not only to the anti-White discourse coming out of the university, but in response to the very frame of the discourse - that is to say, taking on the frame [Jewish and liberal social stuff and lies versus White science and truth] - against accusations of privilege, racism and exploitation, we sought pure innocence in truth beyond social tumult and disingenuous rhetorical re framing. We (understandably) acted with absolute revulsion to anything like social concern and accountability - why should we be accountable to ever more alien imposition? - itself neither offering nor asking for an account sufficient to maintain our EGI - and where our people are eerily unconcerned or antagonistic to our people as well, we are only more compelled to take on the task ourselves - to pursue pure warrant. Our first reaction to the liberal chimera called "THE left" is: "I" noble servant of postulates - theorems - axioms - upon universal foundational truth."
Beyond our people's relative social interests even, we must save ourselves from the lies of "The left" (never minding that their first lie is that they represent our left) and found our moral/ontological basis where Jews, other tribalists and our selfish liberals, who only care about themselves, can never again manipulate it. We hold white knuckle, rigidly, in reaction to Jewish sophistry.
History will show that our people who pursued and secured sovereignty, health and well being found a philosophy advanced of that - competent and able to secure their social interests. They'd taken the White Post Modern turn from this reactionary position.
For reasons unfolding here, including reasons of his personal autobiography, GW has yet to appreciate and take the post modern turn.
Personal ability and interpersonal circumstances have facilitated his carrying-on in a typical first philosophical position of an amateur outsider in regard to academia - the epistemological blunder of "they are just sophists who provide nothing but nonsense while 'I' and my pure thoughts in relation to 'theory' am going to set the world aright" - an epistemological error in the relation of knower to known that is born in reaction and puerile hubris, carried on by being strong, smart enough to persist long after most people would shrink back from the signs of its limitations; going further uncorrected as it has been endorsed by "no enemies to the right" (a dubious principle, if there ever was one); it has grown into a surprisingly big and audacious ego wielded as a wrecking ball against "post modern philosophy." We are supposed to rest assured on his faith that in the aftermath of wreckage, that the emergent qualities of his mind are all that is required besides the occasional foil to play off of in order to clarify and carry the modernist program forward to unshakeable, universal, foundational truth - unassailable to any social reconstruction. Never mind that we are already willing to agree upon most of the fundamental rules that he would seek - our agency is not necessary if it is going to suggest anything like planned social construction of systemic defense. No, that's all impure stuff to be cast aside; and by contrast of true Platonic form, if you are freed from that ignorance and come to know the good he will secure, you will do that good.
He is not satisfied to simply negotiate, reason-things-out and reach an understanding among his people, he is not even particularly concerned that it won't be a damn bit of good if people can't understand his philosophical yield - he wants to secure that good on ontological foundations beyond praxis - beyond the capacity for manipulation. Most sophomores abandon this, their freshmen objective, as not only obsolete philosophy, but in fact, come to recognize it as destructive philosophy - a destruction which GW continues, with tremendous faith, without need of Aristotelian compass, that tremendous confidence to persevere where Wittgenstein failed.
The boomer generation - libertarianism and egocentrism.
The likes of Bowery and GW will be slower, if ever, to make the turn in direction, not because they are stupid, of course, quite to the contrary, but because they have the mental horsepower necessary to keep patching and operating the antiquated and obsolete technology that is modernity; and stem predilection both motivates them and enables them to do that; they are more self sufficient, less immediately reliant on the social (why carry others weight?); more confirmed by females by being reliable as such (concentrating on how to do things, not stepping on the toes of females by asking questions of social control - as long as you are at one end of the competition you are OK - liberal or the right wing end); confirmed by non academic workers in their more pragmatic concerns; and confirmed by right wingers in their penchant for anti-social theory beyond social manipulation - exactly, they are also slow to take the turn, of course, because they have an understandable lack of trust in liberal-social narratives; this unwillingness to suspend disbelief may be increased inasmuch as they have benefited as baby boomers, less harried for their identity in the parts of their life-span experienced prior to the culture of critique and in their personal initiatives after its reprieve - in Bowery's case, with aspects of the objectivism behind Ron Paul's libertarian "revolution"; and in GW's case, during the Thatcher years (Thatcher's initial backers having discovered her reading Wittgenstein's cousin, Hayek, who obliviously carried forward upon the Tractatus) - years of brief, partial liberation from liberal-left union fetters - "there is no such thing as society" - in either case, a false friend facilitated as false opposition - viz., an expression of steered objectivism derived of Austrian schools beginning with Wittgenstein.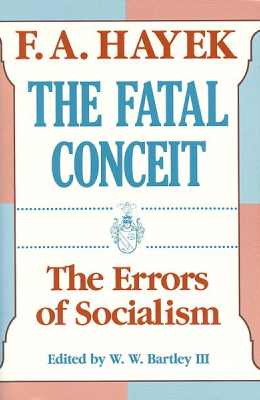 The title is a projection of objectivism
.
Subtitle: look who else is reading it.
What is confirmed to me - in a roundabout way, when GW dons his powdered wig, grabs a quill pen, does his best John Locke or whatever voice serves, and says oh, "that's just Aristotle and his rhetoric," "all of the good ideas are coming from the right", "based in nature, none of this praxis stuff", says that he "never loses an argument against academics", etc., then continually re-applies radical skepticism of the empiricists and their forerunners - is that he is showing an ego driven and confirmed desire to carry-on the "pure" modernist project; viz., in his ontology project and his destruction of everything in its path, even treating Aristotle and William James as utter morons, GW is revealing a vain desire to do something all alone, like a combination of Wittgenstein's Tractatus Logico Philosphicus and Heidegger's Being & Time: "The world is everything that is the case" meets "the worldhood of the world" - without the post modern implications of the latter. All that is required is the emergent qualities of his mind to set the world's ontology aright - it will be "unassailable" by liberal, social, "left" rhetoric.
His reaction, confirmation and penchant for empirical verification against Jewish rhetoric has apparently caused him to disregard the post modern turn that was occuring also in Heidegger's philosphy, albeit in Heidegger's case, in that somewhat rigid, German way (which I find endearing).
GW appreciates Heidegger, so why does he not move forward from 1927 and why does he retreat to 1921 and the Tractatus? That he consders "OF being" the better starting point than Heidegger's "There Being" provides a clue to ego centrism and Cartesian anxiiety - he not only proposes the reconstruction of the Cartesian starting point, "Of being", but proposes it as an exclusive position, not even taking hermeneutc turns with Heidegger's non-Cartesan starting point, "There being."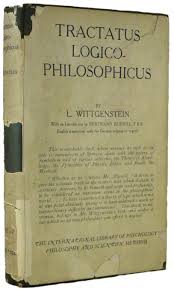 "Unassailably" proclaiming that "The world is everything that is the case"
Whereas Wittgenstein himself was forced to yield-to, if not recognize the necessity of, the post modern turn - so much so that he was embarrassed by his effort at a complete ontology in The Tractatus Logico Philosophicus - having proclaimed its logic "unassailable" at once upon completion, he later repudiated it, even took to referring to its author as if a different person.
The Motivation for Post Modernity
Part of the craze for "post modernity" is that people (correctly) sense that modernity is destroying their differences, their traditions, their ways of life, their people and their very lives. And yet they frequently found traditional societies destructive as well. Therefore they were happy to have not only backing of cross cultural studies, vouching that different ways of life are valid, but also some confirmation from the very foundational math and science which modernity pursued to an apex that finally turned back on itself.
Kurt Gödel had demonstrated that a theory of any complexity could not be both complete and unambiguous.
Neils Bohr had priorly announced that there is no instrument fine enough to resolve the wave/particle distinction.
Heisenberg's uncertainty principle elaborating from that was subtler still - that the observer is engaged in interaction and has reflexive effects upon that which he observes.
Confirmation of Aritstotle's Praxis and suggestion that it should be the radical basis of assessment, not pure objective facts.
These findings confirmed Aristotle's premises as set forth in Nichomachean Ethics - on the nature of Praxis - people are in reflexive relation, mostly requiring a degree of practical judgement as they are less predictable than the theoretical causality which the hard sciences pursue. It also would suggest placing praxis more in the center than theory - i.e., a socially based perspective where people are the arbiter, as opposed to "I think therefore I am" in relation to mere, indisputable facts and non-interactive third person behavioral units; a pursuit even outstripping the subject ultimately in favor of fixed theoretical facts - the Cartesian relation (pursued non-relation, as it were) of knower to known.
Vico was first to take the hermeneutic turn against Descartes, to bring ideas into historical context, the relation of knower to known into the social world of praxis
A relation knower to known other than the Cartesian model is required by modernity's recognized failures and impervious destruction.
Those who care about people, who see the destruction of Descarte's "relation" of knower to known, understand the wisdom of Aristotle, and realize that Vico - Descartes' first major critic - was in fact, proposing the taking of theoria into praxis: i.e., correctly placing people and praxis at the center of his world view. He was setting forth the historical, hermeneutic world view, the post modern world view. And, in turn, those who understand Heidegger will see that he was following in that same direction, which may be called "existential" and which is centered in praxis - the social world.
The White Post Modern turn is, of course, the best and most moral perspective for advocating people - Whites especially - Jews don't want that and so they fool the uneducated masses and most of the educated masses as well by reinterpreting the terms by which people - viz., White people, might understand this - and they get them to react against didactic misrepresentation. That is, they are getting them to react in aversion to what is good and healthy in racial advocacy by having made it didactic in misrepresentation - e.g., the highly sensible Post Modern is presented as "dada" (whereas I have secured its sensible form in White Post Modernity).
Bowery and GW were impelled on, for the didacticism of the (((liberal-left - contradiction of terms))) and for the (((misrepresentation))) that was this false opposition and its false promise to liberate us from The left, among other reasons. Objectivism, the neoliberalism and libertarianism of the Austrian school of economics, Thatcherism, is merely a false opposition that (((they))) set up against "(((The Left)))." It is a product of late modernity, derived of the Vienna School of Logical Positivism, which in turn was derived of Wittgenstein's Tractatus Logico Philosophicus.
Again, that was Wittgenstein's attempt to set-out a comprehensive and "unassailable" ontology - "The world is everything that is the case." He would later say that the Tractatus was "not a very good book", lest he be mistaken for one not recognizing that those who had taken the post modern turn had left this philosophical quest behind. Nevertheless, the Austrian school of logical positivism founded upon the Tractatus lived on through his cousin Hayek (who Thatcher was discovered dutifully reading); it was then taken up by von Mises et. al, who would conveniently and explicitly adopt this no-account modernist program against any one of subsequent generations who was the least bit reflective, who had any social complaints about how they and their people had been left without social capital after this generation of egocentric locusts devoured all social capital in their path. Waiting generations of right wing reactionaries, ensconced in their well protected Internet bubbles, were ready to look up to these libertarians for their lack of social concern, conveniently blaming the socially conscientious of prior generations for the problems - "The Left", where not "hippies", were the ones asleep at the wheel and leading us over a cliff, "but not the objectivists" and not (((The YKW))).
One-up intransigence of boomers meets generation Internet bubble for a right-wing cocktail, silencing socially conscientious voices between.
Because of GW's unwillingness to trust anybody but himself, he takes recourse in the one aspect of the post modern turn where his first person account of all the world's foundations might be claimed - emergentism. He has a problem, however, when I say that the world still interacts. He has to take recourse to the absurdly arbitrary claim that "life doesn't interact."
Emergentism, in fact, is one of the key contributing factors to the post modern turn - it challenges the reductionism and fixedness of the modernist ontology project in an important sense - the emergent whole being greater than the sum of its parts means that significant referents are changeable in complex systems, thus qualifying Bowery's criticism - "there is either a referent or there is not" - as this charge must yield to the fact that facts can be re-framed as they emerge physically, as they are designated by individuals and as they emerge in social consensus. And yes, what emerges still interacts in a myriad of ways.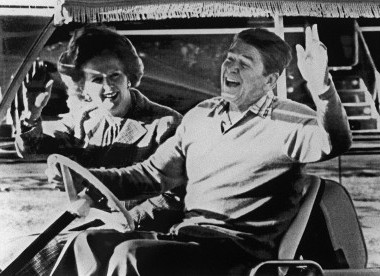 Gen Xer's were a bit late for the ride
"There is no such thing as society"
Their lack of faith in the social narratives as they are applied by YKW is understandable, the faith they show in the guiding principle of modernity to leave only what is fine and true in the wake of their wrecking ball is not. There comes a time to suspend disbelief. To draw a hypothetical boundary around our people is as good a time and place as any. "Wise men see lines and they draw them" - William Blake. And its not so hypothetical.
Perhaps because their boomer generation was early in line and they were intelligent enough to position themselves by means of objectivism for a deck chair on the higher end of a sinking Titanic, they can take some solace in writing-off those who might be going under first, if it does go down, as hazards of nature, having not acted "naturally" in EGI - Bowery in particular, being motivated by an affinity for the individuality of northern Europeans, abandoned ship (MR, anyway) when Dr. Lister and I began raising criticisms of "individualism über alles" and raising social concerns against that.
In fact, for this reason, Bowery issued an ultimatum ("either him or Lister") which defaulted to Graham's more social side, upon which Bowery expressed his "revulsion" for Majorityrights.