Majorityrights Central > Category: Psychology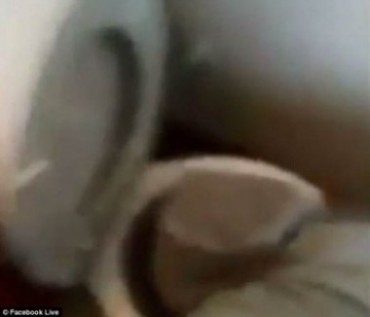 The toilet: where "Civil Rights" would place your senses.
Once you arrive at your destination - The United States Public Institution - there above the portal as you enter Orwellian hall, looms the placard, the ubiquitous injunction to leave your senses behind: "Discrimination on the basis of race, religion, sex, disability, etc, is prohibited by federal law."
You are not to deploy your eyes, ears, sense of touch, senses generally, to discriminate in defense of yourself and your kindred folk's group interests.
In the event that you get any ideas on the way to the public institution, ideas to return to your senses, react, perhaps even "over react", big brother is there with you too, as you make your way via public transportation, U.S.A. - whether bus, tram, train or the waiting rooms - big brother is there to remind you, watching you, reminding you not to come to your senses too rashly - looming ominously, pervasively over your head, right along with cctv cameras and sundry advertisements are the "public service announcements" that "hate crimes" are subject to an additional massive fine and ten years imprisonment.
So as not to forget, there hanging over your head is a reminder of this specially enhanced law, "discrimination on the basis of race, religion, sex, disability" etc, is against the federal civil rights act - you are to be reminded of the compensatory penalties that you will be subject-to if you give way to your senses and react to patterns of black criminality and to the fact that they are rarely charged with this law, even though you know them to be racist, even though they commit vastly more racially motivated crimes against Whites. You are to be reminded not to embark upon that slippery sensible slope, especially because the sloping trail may lead you to the realization that the same can be said about Jews - that they commit vastly more crimes against Whites, viz., if White collar crimes are taken into account; if laws were properly drafted so as to proscribe deliberate or reckless destruction to E.G.I. such as perpetrated through the social engineering of School Integration, the '64 Civil Rights Act, '65 Immigration and Naturalization Act, The Rumford Fair Housing Act, Section 8 Housing, H.U.D. and the subsequent 2008 subprime mortgage crisis.
Of course the objectivists, so proud of this pure system of theirs, wouldn't want to sully it by coming to their senses either - otherwise they might ask, "a crime is a crime, so why the additional penalty in recognition of cultural patterns?"
Alex Linder has a suggestion for them - blacks commit far more interracial crime, therefore, Whites "require" compensatory punishment to balance things out: "Hate crimes are affirmative action for Whites", for their under-representation in interracial criminality. ....he might have added, probably would add, the vastly disproportionate representation by Jews in White collar and social engineering crimes (inasmuch as they could be on the books) committed against Whites and others' EGI.
In regard to the Chicago incident, apparently the fact that the White kid was also mentally disabled facilitated liberal mentality to generate a rare hate-crime charge against black perpetrators: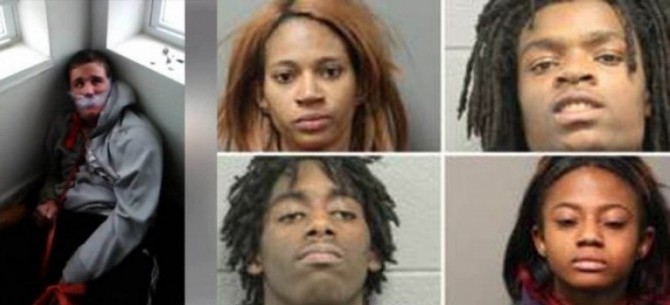 ABC News, "Hate-Crime Charges Filed in Attack on Mentally Disabled Man", 5 Jan 2017:

Four black people were charged with hate crimes Thursday in connection with a video broadcast live on Facebook that showed a mentally disabled white man being beaten and taunted, threatened with a knife and forced to drink from a toilet.

The assault went on for hours, until Chicago police found the disoriented victim walking along a street, authorities said.

The suspects, who were jailed, can be heard on the video using profanities against white people and President-elect Trump.

Police spokesman Anthony Guglielmi said investigators initially concluded that the 18-year-old man was singled out because he has "special needs," not because he was white. But authorities later said the charges resulted from both the suspects' use of racial slurs and their references to the victim's disability.
DM, "Black teens are charged with a HATE CRIME after live-streaming torture of white disabled man who they held prisoner for days before he escaped - as cops reveal they have shown NO remorse," 5 Jan (updated 8 Jan): 2017:

[...]

...that's when the sisters tied him up and the group started torturing him for about six hours. Half an hour of this torture was live-streamed on Facebook, showing the group beating the young man, cutting off a piece of his scalp, forcing him to drink toilet water. At one point in the video, one of the four yells 'f*** Donald Trump. F*** white people' at the victim.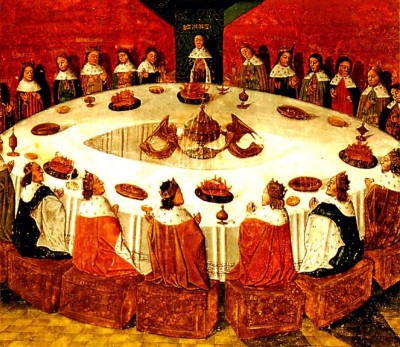 First is not the same as most essential (inter esse), a take-away from prior thread.
Updated (significantly) the morning of October 18th CET
I agree that it is important to not set the bar too high and that is something which GW helps to articulate very well - i.e., the Heideggerian place of MidtDasein - by ensconcing the authentic consciousness of the subject in a world view that is not all that conscious - not feeling constantly compelled by the instrumental, for reasons too subjective, too objective, or too "the They" but resonating rather, with the emergent - he contributes thus significantly to the articulation of its authentic form, in this holding fast attention to resonance, from resonance of subjective emergence to resonance of the objective field, a position which does partake of the calculative (Cartesian) while not remaking stuck there, generally. On the other hand, also generally, Heidegger helps to not set the bar too high, by suggesting that authentic thinking generally occurs slowly, in a meandering, qualitative survey by poesis. While the subject is the inevitable entering point of caring interest, its viewpoint is calibrated authentically from there, taken away from inauthenticity and into engagement with its full organic process by re-attention to "there-being" (which occurs, I suppose, when resonance with a relative concern is particularly acute), from momentary concerns to a broad systemic view based in the relative interests (inter esse) of one's folk (social group/midtdasein) within the emergent world - that is another description of midtdasein; and if the subject is centered not in objectivity, but within the purview of the folk, in praxis; and folk leaders share this view to their relative interests, the calibration of the group should feed back to serve the authentic interests of the subjective starting point which the subject will come back to inevitably in resonance - a resonance that should meld with the group's interests, in the moment they seek to re-orient anew, to call back from estrangement their authentic position of caring. But if the subject is not getting sufficient feedback from the system, marginalized as such, their authentic concern would bring to bear their subjective perspective on the system's inauthenticity, acting as a homeostatic corrective (I believe it was Heidegger's student, Gadamer, who fostered this idea).
Thus, First - subject - isn't the same as most Essential (inter-esse) - Midtdasein - subject ensconced in a world view of relation within the folk. In fact, the first subjective relation is not to this third person (Cartesian) point of view, but rather, the subject acting into relation of second person address - parental relation, as biological creatures with reflexive capacities unique among biological creatures. From that starting point, it moves into emergent and third person relation (us) to calibrate midtdasein - if the social system is correctly oriented - which it presently is not (because it is estranged, all too Cartesian: objective/subjective, all too moved into the third person "they") - hence the need for centering not rigidly stuck in the Cartesianism of the psychological perspective, but in the communication perspective, in interaction, its affordance of a view confirmed and delimited by the relative interests of the human ecological system, beginning with the first to second person relation and then prompting engagement in non-universal maturity, to socialization in midtdasein - a worldview gauged against the relative interests of the social group. The interests of the subject as participant in the social group, its authentic being, are held fast as they naturally resonate in emergent delimitation against material reality, including its own affordances and constraints, matters of physics; and for the need to coordinate caring activity/existence in relation to the emergence of other authentic social groups, biological creatures, the necessities of their organic systems in emergent relation to our systemic organic necessities.
Heidegger does advise or describe as authentic then, a holding fast of this essence, the resonance of emergent qualities of the subject, the people, the MidtDasein and its world setting taken to heart.
The holding metaphor is interesting because it implies two separated appendages, or at any rate, the capacity to embrace and coddle that which is inbetween and captivate it to one's subjective attention.
Adding
GW: Cartesian epistemology, then, is dangerously self-referential, and that applies to the Cartesian sum as well as its cogito ... to what the model can say about the subject. Subjectivity truly is a chalk circle.

To break this, Heidegger proposed that every thing from a single particle to the universe has a being of its own and, therefore, a truth thereof which discloses itself to an action or state or site (depending on one's interpretation) called Dasein. Now, to overcome the difficulty of representation in the Mind, because thought, emotion and sensation are each, in their own way, representational, Hiedegger proposed essential thinking as the mind-activity which is active in Dasein's way of seeing what is disclosed.
This is good in that it helps supply a much fuller understanding, encourages attention to where our subjective emergent qualities resonate with the emergent qualities beyond the subjective; but you are sweeping aside other aspects that Heidegger suggests for relieving Cartesian rigidity, viz., the idea of Caring, there-being (taking attention out of one's head), the folk and their delimitation as such - these are not an affectation to Heidegger nor an arbitrary application.
You have reminded me of the aspect of Heidegger in which he calls attention to "spreading out what is interesting - inter esse - and taking to heart what is most essential - then holding fast" - that would be a Heideggerian means for subjective emergence resonating with emergent qualities of the objective…
The holding metaphor is interesting because it implies two separated appendages, or at any rate, the capacity to embrace and coddle that which is inbetween and captivate it to one's subjective attention.
What you may not be respecting in what I am getting at is how Heidegger's system would assign being to the folk - and how the subjective would have a different qualitative relation to it, within it, in midtdasein, than to the rest of the "site of disclosure"... it would be a relative quality and a Caring which goes beyond and then delimits the subjective perspective from The They and The The which would make a non-Cartesian difference. The holding metaphor which you remind me of in your attention to emergence is interesting.
Heidegger does advise or describe as authentic then, a holding fast of this essence of resonance of emergent qualities of the subject, the people, the MidtDasein and its world setting taken to heart.
GW: Only by fitting the two realms together may one reconcile false Dasein to "midtdasein" ... may one reconcile the formed personality, with all its error, to the "site" of disclosure of the thing which is the people. That is what my Ontological Transit, in all its gauche simplicity, is designed to do. Understand it before you criticise it.
Well, you can put it that way, its implied in what I've said, but rather than its being incumbent upon me to "understand" a reification like "the personality", you might be open to understand before criticizing the reason why autobiography will provide a better means of fitting predilections of the corporeal self to the "site" of disclosure - which includes one's folk.
I can appreciate that you want "personality" to fit a closer reading of the corporeal and its genetic expression, but the concept of autobiography is not mutually exclusive and will, rather, facilitate "the fitting together" of authentic expression of the personality and the "site of disclosure."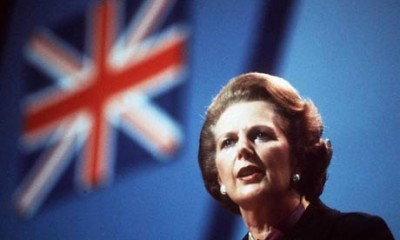 "There is no such thing as society"
In that act of being mistaken, anyway - let's leave a way out for people understandably reacting to the Jewish misrepresentation of the terms, "left" and "post modernity".
Internal Relation and Emergence
You don't have to take a position which places your people (praxis) as the central gauge. You can go on like a right wing fool for Jews and place a "quest for truth, facts and universal foundations" (and "inequality" even?) above all - even wreck your own people in that "noble quest;" but you'd be an unnecessary fool, a dupe for Jews and Jewish thinking in so doing. You don't have to put our people at the center - but you can, as factual verification and reality checking are available in an instant if you are not dealing with reality; whereas the principles upholding our people took many centuries to create and are much more precious and difficult to reconstruct, if ever they can be. It isn't necessary to place facts at the center - people are born of facts and if afforded correct principles, proper agency and accountability, our people will come to continually adjust their interests with the facts. Hence, the right's whole arbitrary-making quest for facts and episodic verification at the expense of principled interest in our people is the height of folly.
Chasing mere facts and perfect verification away from "faith" in our people will tend to take them into runaway, beyond our people's systemic interests - as opposed to taking the White post modern turn into its facilitation of the preservation and reconstruction of our people - where the facts are ensconced in the sufficiently deep emergent reality of our people's systemic history to afford re-framing at their authentic place in relation to our human ecological system.
Right and Altright reactionary fan club - scavenging the wreckage of continued reaction.
The right, "alternative right", those in their orbit, lay in wait as vultures for things like GW's latest surprise: as I stepped aside from a discussion of British politics, he applied the theoretical wrecking ball again to "THE left" and "post modernity" at their behest (he isn't so lame as to have to do it for himself); ill-prepared for the surprise in that context, I put up a threadbare defense against what I've come to see as a part of GW's autobiography - "champion of the right, universal foundational unifier against the left's class divisiveness."
GW - working class hero who sees their classification as a critical problem of imposed nationalist division.
If you are coming here, like myself, chances are that you appreciate GW's ability - you delight as he wields a scalpel on behalf of White/ethno-national sovereignty, more often a wrecking ball to the pretenses of academia and scholarship that are working against it.
We value this, want him to continue, want him to be satisfied with his part and his contributions.
What follows here is going to show little appreciation for that, which is abundant and shows forth in spontaneity for the surfeit of his intelligence - often yielding indispensable flourishes and insights that I myself cherish. This piece is rather an ungrateful piece in that regard, given that he has stood by me as I set about chartering a new platform for Majorityrights; and I sent scurrying many who had deep appreciation and respect for him as well; but it is neither for myself nor "his own good" that I proceed not feeling particularly guilty about that - nor is the matter of face saving a pressing matter for either of us - the sake is proper theoretical grounds, which is always my central motivation. Still this will appear rather like a hit piece - as it takes aim, focuses on the clumsier props of GW's worldview, philosophical underpinnings and aspirations - not on better sides and ideas, which will emerge cybernetically in balance of fact.
If you are coming here, you probably appreciate and identify with GW's rogue path: as a completely disaffected outsider to the academic fray, he early on rejected the nonsense coming out of there, particularly from fields dealing with social issues. And you delight along with him as he continues to apply the wrecking ball to their cherished liberal ruses under cover of "The left", their wish to open important borders and boundaries, to bring down individual merit, to drag others down into primitive individual and group failure - instinctively, you sense him taking down liberal bullies who are smug enough to insulate themselves from the consequences of the unsupportable concepts of social "justice" that they wield against those native White populations least responsible for others problems, most likely to suffer from liberalism and least likely to gain from the applications known as "The Left" - applications which can recognize just about any collective unionization of interests except one kind - White. Certainly a (((coincidence))).
Most people who've come here, myself included, have also experienced mystification over GW's not being satisfied with that. You have been at least temporarily mystified as he evades into the arbitrary recesses ever available by the empirical philosophy that underpins modernity; and as he continually applies its wrecking ball, secure in the faith that it will leave in its wake only that which is fine and good; a wrecking ball summarily dismissing scholarship, conceptual tools and principles that others set forth to guide social action.
I have been stunned as he sends the wrecking ball my way as well, summarily dismissing even carefully culled and profoundly warranted philosophical ideas, eminently useful conceptual tools and important rhetorical positions that I have geared to his same White ethno-nationalist interests; while his modernist philosophy willy-nilly casts me into the role of the "lefty academic" foil in key moments.
I am no longer mystified by this.
A reactionary position is mostly retreating (evading) and attacking - whatever looks like an enemy or Trojan horse - but for its instability, it is susceptible to chase after the red cape.
An early contentious streak in the autobiography over-reinforced by circumstance, ability and admirers.
GW is wonderful, we love GW, but like the rest of us, he is not perfect. There is a residual strain of contentiousness in his autobiography that stems from his early disaffection and precocious disregard of liberal prescriptions coming from academia. It's a part of his autobiography that he takes a great deal of pride-in. It is also socially confirmed enough so that he continues to chase its red cape known as "THE left;" and keeps applying the modernist wrecking ball to any concepts the tiniest bit speculative in circumscribing social interests; or adopting any terms also used by liberal "left" academics - even if used in different ways, he will understand it in THE left way that he is familiar with - and summarily dismiss it as such or apply the wrecking ball.
Unlike most people disaffected of liberal academia, he is not of the working class sort content to shake his fist at academic pomposity, to find solace in a beer and the pragmatism of his working class buddies, allowing the union misrepresentatives to negotiate his interest with their fellow liberals of academic background; nor is he content to join in with the White collar and middle class who typically denounce the worst of academic socialists as unrealistic, while they go along with the liberal anti racism of the academe, signaling their one-upness to the lower classes by denouncing as backward superstition whatever defensively racist discrimination they might even require.
He does share a few things in common with the typical middle class perspective however. Naturally, he has a bias toward viewing his success in positivist terms, as having come about from his gray matter and personal initiative, not because he derived any benefit from artificially imposed social bounds against competition and to circumscribe cooperation.
Though he can relate to the working class "xenophobia", he maintains that their maintenance of who they are among a collective "we" (i.e., particular native European nationals) and their choice of whom to intermarry with (same particular native European national) is something that should and can emerge naturally from their genetics - an identity that will emerge naturally, provided they do not have liberal, Fabian and Marxist ideas imposed upon them; the last thing GW wants is to impose another artifice upon them, one which he believes could divide them against their upwardly mobile English brethren, and in turn, divide the middle class even more against them. I.e., the "left" and "right" is normally taken as an economic divider and unifier of class, not a racial nationalist one as I am proposing. The middle class, as much as any, might be reluctant to 'get it' and not identify with a "White left," in which case we would be back to the divisive issue, not the uniting issue that both GW and I seek - we may not agree on terminology but we do agree on native nationalism.
Thatcherite obectivism a means for personal advancement and foundational unification of nationalism.
In fact, GW is a native nationalist, deeply offended by the class system which has long hampered English unity. Thus, he is not content to disavow the worst of liberal and Marxist academics, writing-them-off as the idiots that they are, while leaving the working class to the fate that liberalism will bring to them, and, if left unabated, to all of us eventually. Like a few, more ambitious among us, he set about to get things right, to open a platform for White nationalists, even before it was quite the immanent practical necessity that it is now.
He aspires to identify the ontological connection between all English classes which, if unfettered by artificial constructs, would have them acting as native nationalists in loyal unanimity to their interests.
In that regard, Margaret Thatcher represented to him a liberating moment from the incredibly burdensome artifices of liberal, Fabian and Marxist Left union delimitations and by contrast an opportunity to unite as nationalists on natural positivist grounds.
Normal first reaction that doesn't take Post Modern turn as it fails to see liberalism flying under left colors.
Indeed, most anybody of this ambition, myself included, who cares about our race and its ethnonational species, starts out in reaction to the absurd, contradictory and destructive liberal rhetoric coming out of academia and reaches to grab hold white knuckle to foundational truths, particularly scientific fact, which cannot be bamboozled by the rhetoric of liberal sophistry (which we later come to recognize as more often than not, Jewish in original motive). And we do grab hold white knuckle - that is to say, scientistically, in rigid over and misapplication of hardish science to the social realm, as we cannot trust the social realm, its rhetorical caprice if not deception - its ongoing disordering effects that apparently threaten to rupture social order anew with every agentive individual. Coming from a non-Jewish, Christian cultural perspective, where our bias starts, if not Jesus, we first liken ourselves to Plato and then modern scientists seeking to gird and found our place and our people's place, whereas "they" are Pharisees and sophists, wielding the sheer rhetoric that we are going to debunk with our pure, native ability and motives. In a word, we are going to do science against their dishonest bias against us - they are indeed being deceptive and biased on behalf of unfair people; we see it as our objective to establish universal foundational truth that will be unassailable to this sophistry.
That is the normal first reaction of a White person who cares about themself and our people - it was mine and it was GW's - a nascent White nationalist in response not only to the anti-White discourse coming out of the university, but in response to the very frame of the discourse - that is to say, taking on the frame [Jewish and liberal social stuff and lies versus White science and truth] - against accusations of privilege, racism and exploitation, we sought pure innocence in truth beyond social tumult and disingenuous rhetorical re framing. We (understandably) acted with absolute revulsion to anything like social concern and accountability - why should we be accountable to ever more alien imposition? - itself neither offering nor asking for an account sufficient to maintain our EGI - and where our people are eerily unconcerned or antagonistic to our people as well, we are only more compelled to take on the task ourselves - to pursue pure warrant. Our first reaction to the liberal chimera called "THE left" is: "I" noble servant of postulates - theorems - axioms - upon universal foundational truth."
Beyond our people's relative social interests even, we must save ourselves from the lies of "The left" (never minding that their first lie is that they represent our left) and found our moral/ontological basis where Jews, other tribalists and our selfish liberals, who only care about themselves, can never again manipulate it. We hold white knuckle, rigidly, in reaction to Jewish sophistry.
History will show that our people who pursued and secured sovereignty, health and well being found a philosophy advanced of that - competent and able to secure their social interests. They'd taken the White Post Modern turn from this reactionary position.
For reasons unfolding here, including reasons of his personal autobiography, GW has yet to appreciate and take the post modern turn.
Personal ability and interpersonal circumstances have facilitated his carrying-on in a typical first philosophical position of an amateur outsider in regard to academia - the epistemological blunder of "they are just sophists who provide nothing but nonsense while 'I' and my pure thoughts in relation to 'theory' am going to set the world aright" - an epistemological error in the relation of knower to known that is born in reaction and puerile hubris, carried on by being strong, smart enough to persist long after most people would shrink back from the signs of its limitations; going further uncorrected as it has been endorsed by "no enemies to the right" (a dubious principle, if there ever was one); it has grown into a surprisingly big and audacious ego wielded as a wrecking ball against "post modern philosophy." We are supposed to rest assured on his faith that in the aftermath of wreckage, that the emergent qualities of his mind are all that is required besides the occasional foil to play off of in order to clarify and carry the modernist program forward to unshakeable, universal, foundational truth - unassailable to any social reconstruction. Never mind that we are already willing to agree upon most of the fundamental rules that he would seek - our agency is not necessary if it is going to suggest anything like planned social construction of systemic defense. No, that's all impure stuff to be cast aside; and by contrast of true Platonic form, if you are freed from that ignorance and come to know the good he will secure, you will do that good.
He is not satisfied to simply negotiate, reason-things-out and reach an understanding among his people, he is not even particularly concerned that it won't be a damn bit of good if people can't understand his philosophical yield - he wants to secure that good on ontological foundations beyond praxis - beyond the capacity for manipulation. Most sophomores abandon this, their freshmen objective, as not only obsolete philosophy, but in fact, come to recognize it as destructive philosophy - a destruction which GW continues, with tremendous faith, without need of Aristotelian compass, that tremendous confidence to persevere where Wittgenstein failed.
The boomer generation - libertarianism and egocentrism.
The likes of Bowery and GW will be slower, if ever, to make the turn in direction, not because they are stupid, of course, quite to the contrary, but because they have the mental horsepower necessary to keep patching and operating the antiquated and obsolete technology that is modernity; and stem predilection both motivates them and enables them to do that; they are more self sufficient, less immediately reliant on the social (why carry others weight?); more confirmed by females by being reliable as such (concentrating on how to do things, not stepping on the toes of females by asking questions of social control - as long as you are at one end of the competition you are OK - liberal or the right wing end); confirmed by non academic workers in their more pragmatic concerns; and confirmed by right wingers in their penchant for anti-social theory beyond social manipulation - exactly, they are also slow to take the turn, of course, because they have an understandable lack of trust in liberal-social narratives; this unwillingness to suspend disbelief may be increased inasmuch as they have benefited as baby boomers, less harried for their identity in the parts of their life-span experienced prior to the culture of critique and in their personal initiatives after its reprieve - in Bowery's case, with aspects of the objectivism behind Ron Paul's libertarian "revolution"; and in GW's case, during the Thatcher years (Thatcher's initial backers having discovered her reading Wittgenstein's cousin, Hayek, who obliviously carried forward upon the Tractatus) - years of brief, partial liberation from liberal-left union fetters - "there is no such thing as society" - in either case, a false friend facilitated as false opposition - viz., an expression of steered objectivism derived of Austrian schools beginning with Wittgenstein.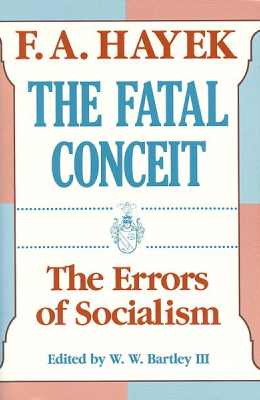 The title is a projection of objectivism
.
Subtitle: look who else is reading it.
What is confirmed to me - in a roundabout way, when GW dons his powdered wig, grabs a quill pen, does his best John Locke or whatever voice serves, and says oh, "that's just Aristotle and his rhetoric," "all of the good ideas are coming from the right", "based in nature, none of this praxis stuff", says that he "never loses an argument against academics", etc., then continually re-applies radical skepticism of the empiricists and their forerunners - is that he is showing an ego driven and confirmed desire to carry-on the "pure" modernist project; viz., in his ontology project and his destruction of everything in its path, even treating Aristotle and William James as utter morons, GW is revealing a vain desire to do something all alone, like a combination of Wittgenstein's Tractatus Logico Philosphicus and Heidegger's Being & Time: "The world is everything that is the case" meets "the worldhood of the world" - without the post modern implications of the latter. All that is required is the emergent qualities of his mind to set the world's ontology aright - it will be "unassailable" by liberal, social, "left" rhetoric.
His reaction, confirmation and penchant for empirical verification against Jewish rhetoric has apparently caused him to disregard the post modern turn that was occuring also in Heidegger's philosphy, albeit in Heidegger's case, in that somewhat rigid, German way (which I find endearing).
GW appreciates Heidegger, so why does he not move forward from 1927 and why does he retreat to 1921 and the Tractatus? That he consders "OF being" the better starting point than Heidegger's "There Being" provides a clue to ego centrism and Cartesian anxiiety - he not only proposes the reconstruction of the Cartesian starting point, "Of being", but proposes it as an exclusive position, not even taking hermeneutc turns with Heidegger's non-Cartesan starting point, "There being."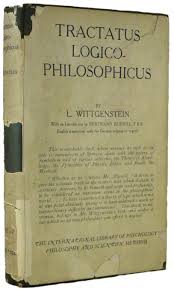 "Unassailably" proclaiming that "The world is everything that is the case"
Whereas Wittgenstein himself was forced to yield-to, if not recognize the necessity of, the post modern turn - so much so that he was embarrassed by his effort at a complete ontology in The Tractatus Logico Philosophicus - having proclaimed its logic "unassailable" at once upon completion, he later repudiated it, even took to referring to its author as if a different person.
The Motivation for Post Modernity
Part of the craze for "post modernity" is that people (correctly) sense that modernity is destroying their differences, their traditions, their ways of life, their people and their very lives. And yet they frequently found traditional societies destructive as well. Therefore they were happy to have not only backing of cross cultural studies, vouching that different ways of life are valid, but also some confirmation from the very foundational math and science which modernity pursued to an apex that finally turned back on itself.
Kurt Gödel had demonstrated that a theory of any complexity could not be both complete and unambiguous.
Neils Bohr had priorly announced that there is no instrument fine enough to resolve the wave/particle distinction.
Heisenberg's uncertainty principle elaborating from that was subtler still - that the observer is engaged in interaction and has reflexive effects upon that which he observes.
Confirmation of Aritstotle's Praxis and suggestion that it should be the radical basis of assessment, not pure objective facts.
These findings confirmed Aristotle's premises as set forth in Nichomachean Ethics - on the nature of Praxis - people are in reflexive relation, mostly requiring a degree of practical judgement as they are less predictable than the theoretical causality which the hard sciences pursue. It also would suggest placing praxis more in the center than theory - i.e., a socially based perspective where people are the arbiter, as opposed to "I think therefore I am" in relation to mere, indisputable facts and non-interactive third person behavioral units; a pursuit even outstripping the subject ultimately in favor of fixed theoretical facts - the Cartesian relation (pursued non-relation, as it were) of knower to known.
Vico was first to take the hermeneutic turn against Descartes, to bring ideas into historical context, the relation of knower to known into the social world of praxis
A relation knower to known other than the Cartesian model is required by modernity's recognized failures and impervious destruction.
Those who care about people, who see the destruction of Descarte's "relation" of knower to known, understand the wisdom of Aristotle, and realize that Vico - Descartes' first major critic - was in fact, proposing the taking of theoria into praxis: i.e., correctly placing people and praxis at the center of his world view. He was setting forth the historical, hermeneutic world view, the post modern world view. And, in turn, those who understand Heidegger will see that he was following in that same direction, which may be called "existential" and which is centered in praxis - the social world.
The White Post Modern turn is, of course, the best and most moral perspective for advocating people - Whites especially - Jews don't want that and so they fool the uneducated masses and most of the educated masses as well by reinterpreting the terms by which people - viz., White people, might understand this - and they get them to react against didactic misrepresentation. That is, they are getting them to react in aversion to what is good and healthy in racial advocacy by having made it didactic in misrepresentation - e.g., the highly sensible Post Modern is presented as "dada" (whereas I have secured its sensible form in White Post Modernity).
Bowery and GW were impelled on, for the didacticism of the (((liberal-left - contradiction of terms))) and for the (((misrepresentation))) that was this false opposition and its false promise to liberate us from The left, among other reasons. Objectivism, the neoliberalism and libertarianism of the Austrian school of economics, Thatcherism, is merely a false opposition that (((they))) set up against "(((The Left)))." It is a product of late modernity, derived of the Vienna School of Logical Positivism, which in turn was derived of Wittgenstein's Tractatus Logico Philosophicus.
Again, that was Wittgenstein's attempt to set-out a comprehensive and "unassailable" ontology - "The world is everything that is the case." He would later say that the Tractatus was "not a very good book", lest he be mistaken for one not recognizing that those who had taken the post modern turn had left this philosophical quest behind. Nevertheless, the Austrian school of logical positivism founded upon the Tractatus lived on through his cousin Hayek (who Thatcher was discovered dutifully reading); it was then taken up by von Mises et. al, who would conveniently and explicitly adopt this no-account modernist program against any one of subsequent generations who was the least bit reflective, who had any social complaints about how they and their people had been left without social capital after this generation of egocentric locusts devoured all social capital in their path. Waiting generations of right wing reactionaries, ensconced in their well protected Internet bubbles, were ready to look up to these libertarians for their lack of social concern, conveniently blaming the socially conscientious of prior generations for the problems - "The Left", where not "hippies", were the ones asleep at the wheel and leading us over a cliff, "but not the objectivists" and not (((The YKW))).
One-up intransigence of boomers meets generation Internet bubble for a right-wing cocktail, silencing socially conscientious voices between.
Because of GW's unwillingness to trust anybody but himself, he takes recourse in the one aspect of the post modern turn where his first person account of all the world's foundations might be claimed - emergentism. He has a problem, however, when I say that the world still interacts. He has to take recourse to the absurdly arbitrary claim that "life doesn't interact."
Emergentism, in fact, is one of the key contributing factors to the post modern turn - it challenges the reductionism and fixedness of the modernist ontology project in an important sense - the emergent whole being greater than the sum of its parts means that significant referents are changeable in complex systems, thus qualifying Bowery's criticism - "there is either a referent or there is not" - as this charge must yield to the fact that facts can be re-framed as they emerge physically, as they are designated by individuals and as they emerge in social consensus. And yes, what emerges still interacts in a myriad of ways.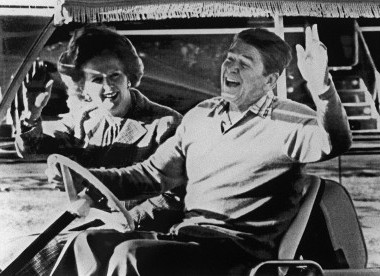 Gen Xer's were a bit late for the ride
"There is no such thing as society"
Their lack of faith in the social narratives as they are applied by YKW is understandable, the faith they show in the guiding principle of modernity to leave only what is fine and true in the wake of their wrecking ball is not. There comes a time to suspend disbelief. To draw a hypothetical boundary around our people is as good a time and place as any. "Wise men see lines and they draw them" - William Blake. And its not so hypothetical.
Perhaps because their boomer generation was early in line and they were intelligent enough to position themselves by means of objectivism for a deck chair on the higher end of a sinking Titanic, they can take some solace in writing-off those who might be going under first, if it does go down, as hazards of nature, having not acted "naturally" in EGI - Bowery in particular, being motivated by an affinity for the individuality of northern Europeans, abandoned ship (MR, anyway) when Dr. Lister and I began raising criticisms of "individualism über alles" and raising social concerns against that.
In fact, for this reason, Bowery issued an ultimatum ("either him or Lister") which defaulted to Graham's more social side, upon which Bowery expressed his "revulsion" for Majorityrights.
It is my experience and my hypothesis that there is a pattern of Jo Cox types who are in an increased one up position of female predilection as a result of the disorder of modernity - a disorder created by the disruption of racial and other social classificatory bounds - with that, they are pandered to from all directions (particularly by the YKW) and they become more articulate and confident, more prone to not move beyond a liberal propensity to gratuitous prerogative and incitement to genetic competition - more able to dismiss as "losers" those who question their judgment (who conversely, become more inarticulate); these increased one up females act as gate keepers, letting through only men (like Jo Cox's husband Brandon) who maintain the liberal disorder that empowers them - never mind the expense to others in their historical, systemic pattern: "it's nature" ...at least it serves their narrow personal interests to believe in this powerful determinism.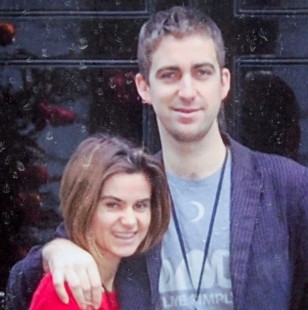 The Cox
Sell-out couples like Jo and Brandon Cox operate with a contextual force to quell voices in objection to the liberal destruction they visit upon our people - White men often squelched first for liberal abandonment and invitations to interlopers.
The voice that liberals would silence is meaningful of a pattern - not to be treated uncritically or with perfect sympathy, but certainly not to be dismissed as having no possible reason to be angry with the status quo - looking upon it as hideously and unnecessarily unjust - so much so as to contemplate it as actionable.
Again, this position of ordinary White males can become quite inarticulate within the disorder of modernity, as they are ostracized, shunned and altercast by the YKW into right wing anti-social aloofness and ultimate alienation - inarticulate and without perceived recourse to this alteracst, they can act into its dangerous and counterproductive role.
How to correct that, to hear these White voices that liberals would silence and engage them such that their grievances can lend corrective aid and be channeled into effective activism - a more productive means than murdering a Jo Cox: who, for her professed compassion, may have been compelled to account for compassion to Whites?
It is precisely because White men are evolved in more sublimated and circumspect patterns of interaction that their reproductive paths require the "prosthesis" of place holding grammars to lend social support against the myriad of occasions that modernity affords for the opportunistic to seize-upon their more protracted biological constituents.
It is with a notion such as this, "just a few more words added to his grammar of motives might change a sociopath into a merely neurotic sort" (Kenneth Burke) that we make an ongoing reference place for our good and loyal women - hopefully, more than merely staving off misogyny, an extended grammar of motives can transform him, lending sufficient alternative range of functional autonomy for him to become an articulate spokesman for our people otherwise terribly manipulated and pandered-to by those in power…
It will do no good to deny the capacity for the terrible treachery that exists among our co-evolutionary females as well - and in service of systemic correction there needs to be capacity for criticism as such - to rupture imperviously destructive denial; an honest platform that will provide a place for anger to go and be channeled into further correction, as violations of our more sublimated patterns are difficult to express - depending on our NOT having to seize every opportunity, to play "game" a la Roosh V. Nevertheless, support and reconstruction of a protracted grammar of White motives allows for emergence of attention to the more quiet, loyal ones. In these circumstances rife with treachery and traitors, European men need reminders of our loyal women.
With that in mind, I start this thread of videos or just plain music that expresses loyalty and sensitive concern from our co-evolutionaries.
This one is a good start - Dido showing loyalty to what appears to be an ordinary, working class White man.
I will be adding more videos of this kind and, of course, welcome others to contribute their favorite videos of this kind to this thread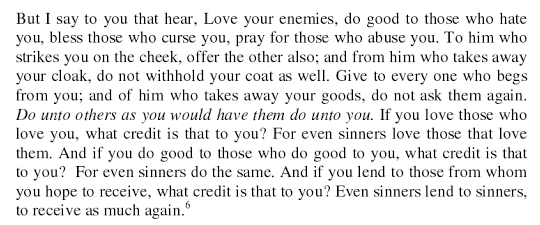 The Sermon on The Mount Ensconces The Golden Rule of Altruism
Majorityrights prefers to deal with verifiable reality as opposed to speculative theory and faith based systems of rules as we look after the interests of our people. We are looking after genetic groupings and genetic interests as key criteria, even if these are not the only important verifiable criteria to keep track of our peoplehood and that of others. Rationale and rule structures are another criteria for that purpose.
While existence is of course equiprimordial to genetic interests, to secure it for any span and legacy requires rationale and varying degrees of sophistication to negotiate complex rule structures of interaction. "Rules" (1) are the term of common currency that we will use for the logics of meaning and action that people use to negotiate interaction and these complex, protracted exchanges beyond episode, close personal relationships in yield to maturity of their full social system; and its relation to other social systems.

For those of us who are coming from this kind of perspective, where we perceive ourselves as rationally and empirically grounded, it is difficult to understand someone like pastor David Blackburn, his love of Jesus that would have him not only forgive, but want to share his love of Jesus with the men who raped and murdered his wife and unborn child; but to my knowledge, he is at least not hoping to get them released from prison.
It is even more difficult to understand European peoples allowing, even welcoming foreign incursions into The U.K., Sweden, France and Germany - it is difficult to fathom the mindset of a Merkel, who would destroy our European peoples in service to non-Europeans. But there is one rule, convoluted rule, that they have in common and makes their position intelligible to us despite their apparent irrationality.
The Golden Rule is a part of the Sermon on the Mount, which is a central text in the Christian faith. It states: "Do unto others as you would have them do unto you". There are similar instructions in many other cultures.

Despite receiving high respect and wide popularity, the rule raises critical questions. What is the recommendation more exactly, and is it good advice?
This post will prepare a discussion of the work of Jan Tullberg - viz., the difference between the golden rule of benevolence as opposed to the silver rule of reciprocity - as it applies to assist in the reconstruction of a necessary consensus of moral rules among European peoples and for coordinating our relations to others.
____________
There is a consensus among advocates of European peoples that in essence we seek to secure the existence of our people. There is much dispute over how that is to be done…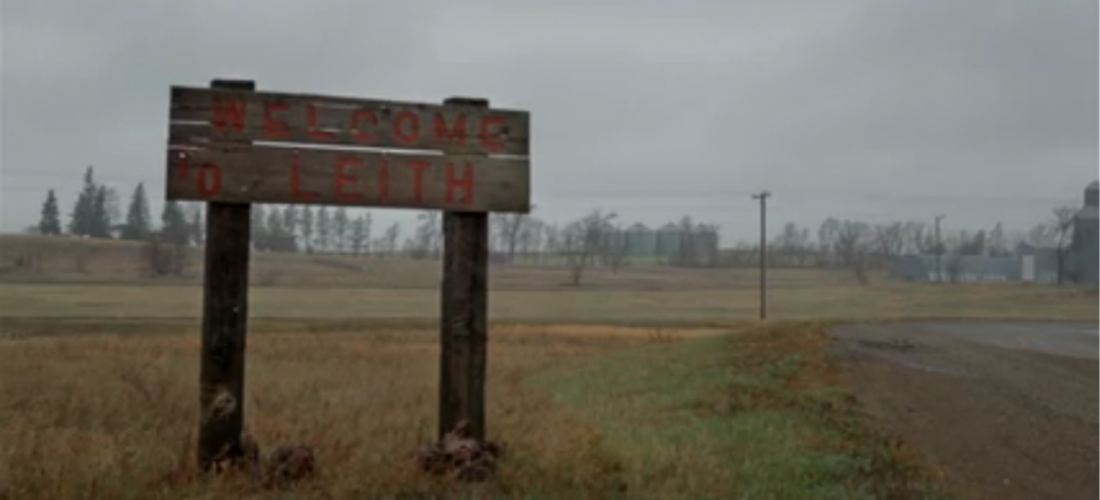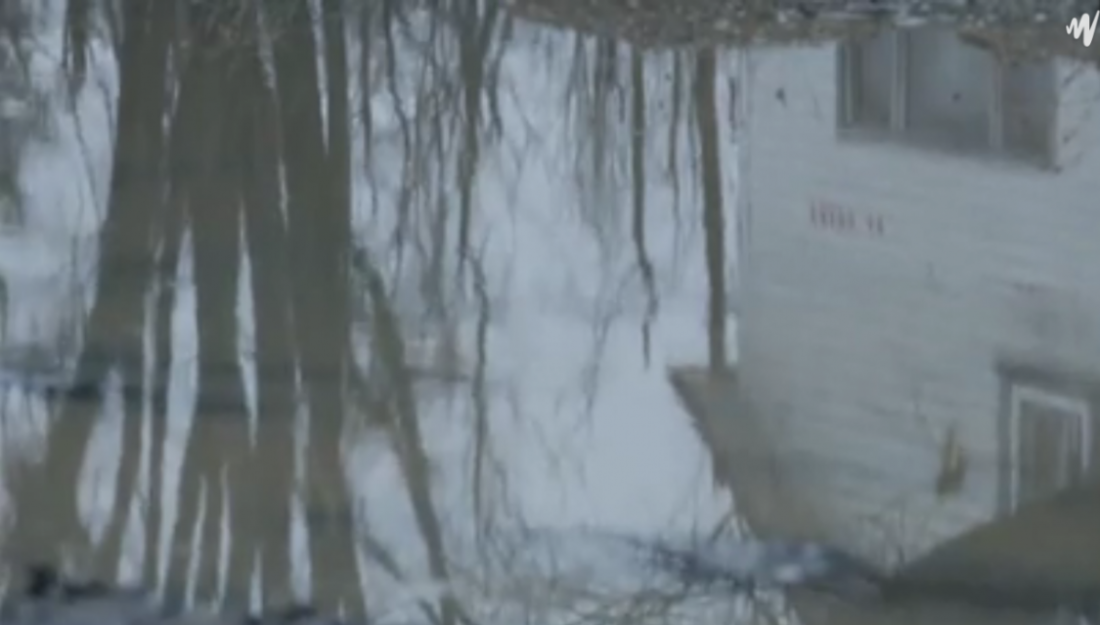 Besides capturing beautiful location shots, this documentary provides more insight and even some balance to the heretofore mainstream media portrayal of Craig Cobb's gambit to start a White preserve in tiny Leith, North Dakota. The bit of balance is surprising given that the production is coming from a perspective which is highly unsympathetic to Cobb and the White separatist cause.
1) The documentary does allow for Cobb to sneak-in the fundamentally legitimate argument that Whites should be able to establish separatism in order to preserve themselves.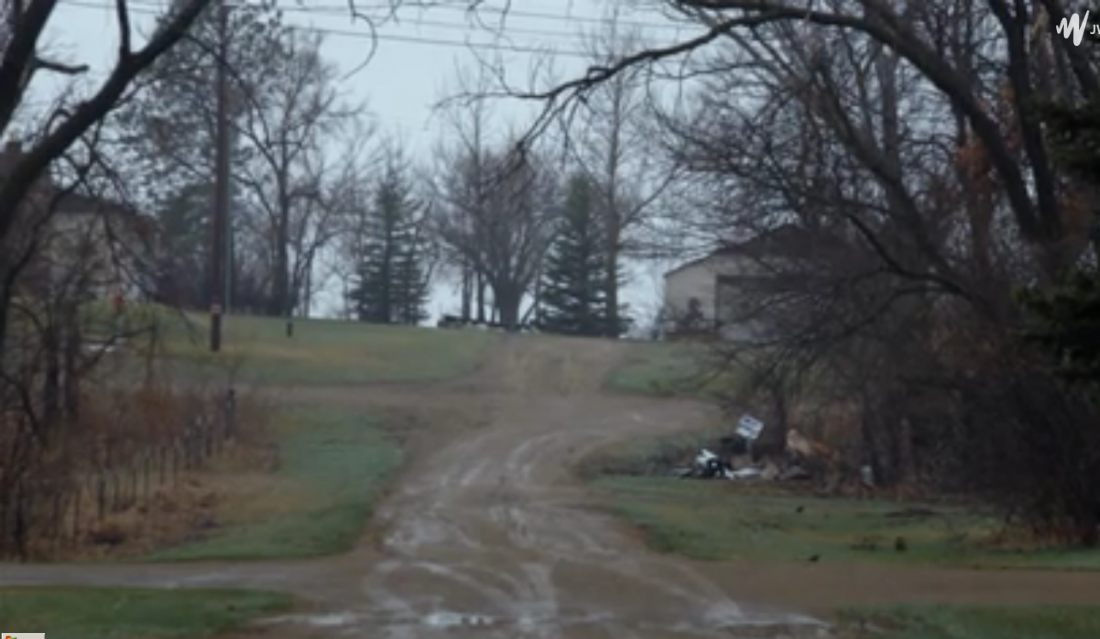 2) However, it takes advantage of a wrong turn that Cobb takes in separatist advocacy, and one that the demographic preponderance of American WN can be susceptible to, which is to associate White separatism with Nazism and its corollary of pursuing an antagonistic, literally supremacist, even "exterminationist" agenda. This willing association of WN with "NS" Germany stems from a false either/or regarding WWII, an either/or which maintains that there was simply a wrong and simply a right side in that conflict.
3) Stemming from a myopic reaction to Jewish sponsored liberalism in America and the frustration for unpopularity that will result of the "NS Germany simply right" response not being accepted (not even by many Whites who would be sympathetic to White separatism), the SPLC (Southern Poverty Law Center) has a rather easy task to demonstrate that Cobb is not just trying to build a separatist White community that can amenably coordinate with others.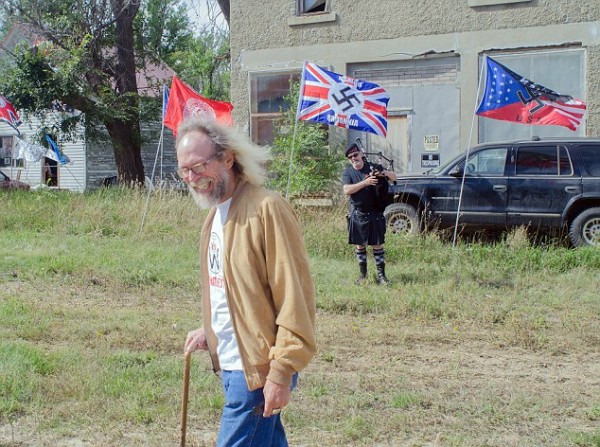 a) He invited-into Leith some of the most salient and provocative White advocates, purchasing property in Leith for Alex Linder, the NSM ("neo-Nazis") and Tom Metzger.
Linder of course couldn't be more brazen in his rhetoric, calling for the elimination of Jews and so on; the NSM couldn't be more flamboyant in their display, as they literally came into town bedecked in Nazi regalia, posting the like flags around Cobb's house in Leith, and unabashedly proclaiming their unanimity with "NS" ideology.
Metzger doesn't approve of such flamboyant and anachronistic tactics, but he has taken a position contrary to the PTB (powers that be) over the years, a position that the SPLC has tried to associate with senseless violence - despite his clear advice against that.
b) Along with the negative media reputation of these White exponents as embellished by the heretofore mainstream media and the SPLC, the SPLC begins to build a case to trace Cobb's associations with these figures, as they have been following them over the years in an effort to connect them to a history of violence with further implications.
- as in the case the SPLC brought and won against then California resident Metzger, who was found "vicariously responsible" through a tenuous association with a skinhead who killed a black in a spontaneous street fight in Oregon.
- Matt Hale, fellow in Cobb's religion -"Creativity" - was effectively set-up (by a wired-FBI informant who coaxed Hale to almost say that he approved of killing a judge) on charges of plotting to kill the judge who ruled against him in a patent case regarding the church logo and was sent to jail for 40 years. In connection with that bogus case, Cobb had published the address of the judge. Heidi Beirich (SPLC) admits that it is unknown whether that information aided and abetted the subsequent murder of two family members of that judge.
- VNN (Linder) associate and Cobb supporter, Frazier Glenn Miller, came unhinged one day and shot three people involved with the production of "To Kill a Mockingbird." This was after the Leith Fiasco was over and Cobb was driven out of town not to return; but with that, the SPLC et al. were able to argue more persuasively that there was a danger when he was in town; and with some Leith property still in the hands of White advocates that the danger loomed of these types coming to Leith again and coming unhinged.
It is already well known to the world that Cobb's case was not helped by his gun toting stroll with Kynan Dutton, a display compounded with verbal taunting of a neighbor. They were arrested for that and brought-up on charges of making terrorist threats.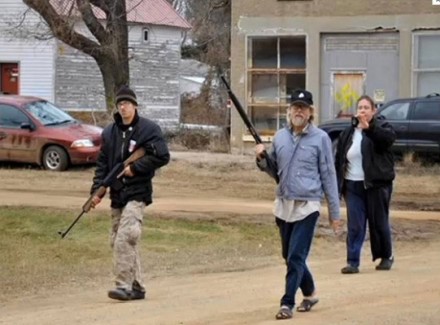 Further threatening gestures alleged to Cobb that the documentary makes known to people who'd not been riveted to the event's details, are that Cobb was apparently publishing the address, names and other information about family members of his neighbors - the Christian couple whom he antagonized in the gun stroll. While people of our sophistication might understand Christians are a part of a hostile world view, Cobb was not exercising necessary discretion with regard to their skill level - nor for their emotional latitude given that the man he was verbally antagonizing on line and in the end, in his gun toting walk, had a 17 year old daughter murdered in Washington prior to coming to Leith, North Dakota. But to make Cobb's indelicacy hardest to ignore, this man read online where Cobb was encouraging ex-convicts to come to Leith and telling them that, "now is the time to draw your sword."
Of course the context of Cobb's words and actions must be taken into account - these things will be given hostile framing by the SPLC in advice to the movie makers and this couple along with the other liberal town folk. But still, anyone who would tout Cobb as having aced as a fine PR man for WN is sorely mistaken.
...and there were people whom he could have won over - the documentary shows one Leith townsman who does not seem hostile to Cobb, saying that "people can believe what they want, I guess."
Additional new information, adding some balance and mitigating circumstance sympathetic to Cobb's perspective is noted in the film. Prior to the stroll, Cobb and Dutton's property had been vandalized; Dutton's car tires were slashed and the car was spray-painted with the words, "go home." Dutton's partner is also seen being confronted by a neighbor who drives up to her, apparently to intimidate her. Hence, there was some provocation from the other end and reason to perceive the need to defend themselves against their neighbors prior to their ill-fated stroll. And there are other indications that Cobb and Dutton were up against threats.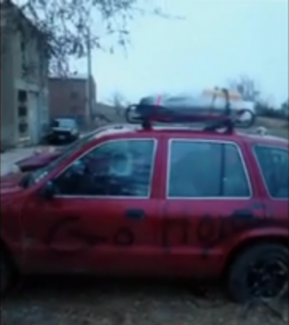 There is an irony in the suggestion that Cobb has a home.
These factors were in addition to all of the media hoopla and antagonism that had preceded, the "anti-racist" rallies and SPLC attention that was brought to bear against Cobb's initiatives in the town.
Another irony came about when the SPLC summoned go-to victim group coalitions to harangue the White separatist - WN circles note that the American Indian groups who were among those brought-into Leith to protest Cobb's effort to build a separate and sovereign territory based on his people's genetic kind had been bused there from reservations which are their exclusionary racial preserves.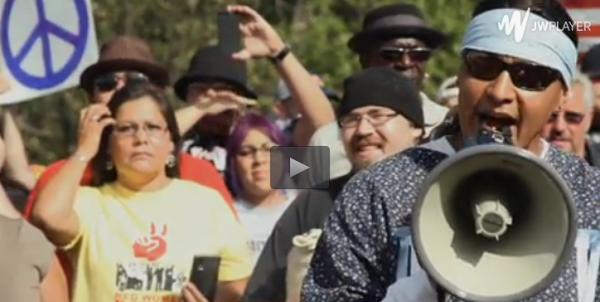 In addition to showing the counter-intimidation and vandalism by Cobb's neighbors, there was another bit of balance provided in the film, significantly against the case that Cobb was "terrorizing" people to where they felt in immanent danger.
A photographer named Gregory Bruce came on a moral high-horse from another North Dakota town to intervene in Leith. He not only made a special effort to thwart and document the thwarting of Cobb's plans, but he also boldly announced that neither he nor anybody else in town was afraid or threatened by Cobb. This bravado that Bruce horned-in with undermined the case for Cobb's threateningness and opened the way for Cobb to be granted a plea bargain.
Another mitigating factor to the charge of "terrorist threats" and the idea that the people of Leith considered themselves to be in immanent danger was that Cobb was never threatening to the interracial couple in Leith (Bobby and Cheryl Harper) nor to Bobby by himself. The documentary tried to make hay out of the DNA test given by the talk show (The Trishia Goddard Show that Cobb appeared-on with the interracial couple), "showing" that Cobb was 14 % black, but Cobb dismissed it graciously despite being publicly hoisted by the petard of his objectivism (Cobb is not 14% black by any reasonable metric).
While Cobb was imprisoned for his gun toting walk and threats, had a felony put on his record, can no longer legally posses fire arms and underwent significant costs, he did manage to mitigate his sentence by admitting his mistake and was freed; finally, the documentary showed some balance again, by interviewing legal counsel advising the audience that justice was served - and in terms of the relative circumstances of the Leith fiasco, it was a fairly just result.
Justice to the eminently legitimate and noble cause of White separatism, however, was not served; but that is largely due to Cobb's association with Nazism as it cut him off from broad support for what should be his absolutely legitimate goal of White sovereignty and survival; but with his "public relations" effort, he gave legitimacy instead to the worst antagonists to the cause of White survival and the separatism that is necessary to that end.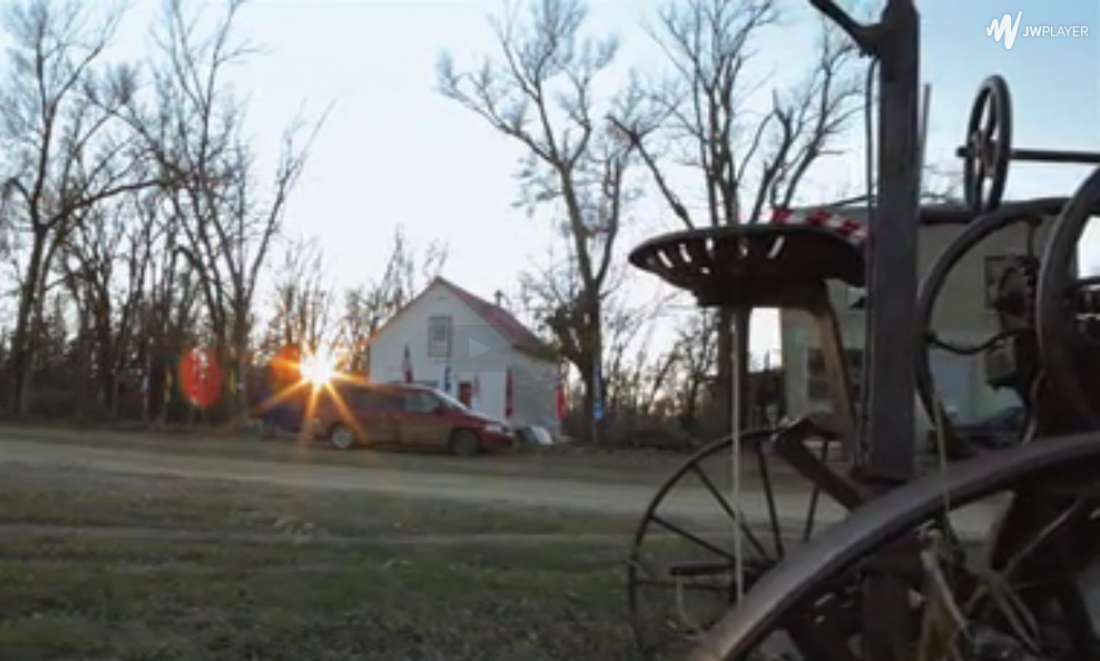 We have a great deal of respect for the work of Professor Kevin MacDonald and Dr. Tomislav Sunic here at Majorityrights.
However, the historical analyses and social criticisms of capable academics do not necessarily extend to sober prescriptions with regard to political requirements at hand and that is a fact unfortunately in evidence by their AFP's proposed Cabinet for a Trump Presidency.
While most people recognize that a White Nationalist political party putting-forth a platform and candidates is not likely to have a great deal of success at this point in history, what can be expected is that they use the platform to get an articulate message out, one that well represents European/White peoples. However, with the Cabinet that The American Freedom Party proposes for a Trump Presidency, they undermine not only that nominal value of running for mainstream political office, but the very credibility that they could have lent as exponents of White interests.
Nevertheless, the substantive issues to be dealt with are too important and therefore I want to avoid alienating people who should be on our side by proceeding to simply flout the ill-conceived offerings of some of White Nationalism's leading proponents; I will therefore spread blame around since its blunder is in truth most likely to be a joint effort.
Instead of focusing on any individual with their pants down, I want to look at a situation where the distortions of momentary euphoria and surprising cooperation have fueled the nostalgia and desperate larping of old timers, who should know better than to allow the insufficiently experienced to cast a net on their behalf all too wide in search of popularity - a big, big tent approach, or a tentsophere all too grand, for a more apt metaphor. I will venture this hypothesis as to the psychology behind this offering, more specifically, the apparent psychology of the positions of those who appear to be behind it. My guess (hypothesis) is as follows:
With the euphoria of the realization that their Internet radio programs are gaining wide audience and the fact that they were able to come together and to some extent combine their disparate audiences for a radio show at each other's networks (here and here), James Edwards and Lana Lokteff were able to influence a desperate lot of right-wing WN with the idea that they've got White representation figured-out and that they can bridge the differences between various right-wing positions in negotiation of the tentosphere.
What Lana and James do not understand is that they are afforded the opportunity by our enemies to do their thing for significant negative reasons - they are right-wingers who the Jews and liberals can count on to take people into easily controlled positions where not into positions so stigmatic and idiotic as to turn-off intelligent and capable people who might otherwise join our side.
Along with their effusive self congratulations, James Edwards and the Political Cesspool do a great job of repelling and/or stigmatizing WN from their first and foremost position as Jesus freaks. Despite that significant drawback, Keith Alexander is an intelligent man and is the brains behind the outfit. James is ordinary at best. However, he's gotten so caught-up in the enthusiasm of his show's WN popularity and the fact that despite being a Jesus freak, he has been able to combine efforts with another show taking-off in WN popularity - Red Ice - despite its espoused paganism and its position that Christianity is destructive to European interests. They are both intoxicated by the possibility of pooling their audiences and James even goes so far as to refer to the anti-Christian, Lana, as "a great mind."
In addition to larpish paganism, Lana, Red Ice, Radio 3-14, etc, traffics in idiotic conspiracy theories and Hitler/Reich resurrection - Red Ice will not for long suffer anybody who denounces Nazi Germany, doesn't think their objectives were perfectly conceived and entirely legitimate, who thinks Operation Reinhardt was a fact, etc. Where pandering to Reich nostalgia does not gain audience, they are all too happy to gain audience through a litany of conspiracy theorists too boring, too tediously absurd and too many to enumerate.
Enter the right-wing old timers and academics who are getting desperate - so desperate that when they see the kind of broad audience that these right-wing kids on the block are having, they want to believe it represents rigorous truth - after all, they are objectivists, they have the numbers, therefore what they are saying and doing must be good and true.
What then would James Edwards say? He's having success. He's a board member of The American Freedom Party. He has the approval of that Yankee PrOfessor MacDonald. He can represent wholesome 1950's Christian America. He thinks Pat Buchanan is fine and good .."unnecessary wars", the "revisionists" have it figured-out and all that bit.
James is getting real politically sophisticated too now. A regular pragmatist. He is even willing to reach-out into the big tentosphere and pool his efforts with the pagan/Hitler network, Red Ice.
Lets get swept-up with his enthusiasm and even larp a cabinet for President Trump. Oh, my, the right-wing: alt-right and tentosphere.
With the enthusiasm of this discovered magnanimity, he might try out his candidacy for "Press Secretary" of President Trump's Cabinet.
But even so, being the humble guy that he is, he will ask the counsel of his wise elders.
The counsel has a key new member - his imagination. And a central orientation to this new imagination is to project what he figures would please Lana Laktoff's audience to round-out the tentosphere's base - to make-up a cabinet that Donald Trump couldn't possibly lose with.
He's not fooling around here and as sure as "there is not a wasted word in the bible" and the ways of its elders hold the truth, he would never be so foolish as to place all hope in Lana's non-Christian audience. He'll also take into advice, real or imagined, those he and his close cohorts have more common rapport with:
James and Lana have inspired the counsel of Daniel Johnson, Keith Alexander, MacDonald, Sunic, Jared Taylor, Paul Gottfried…and ?
The result is this American Freedom Party "proposal of a Cabinet for Donald Trump."
I want to be kind. It does not make me happy to be critical or to cause humiliation, if it does. However, one of the crucial services that MR ventures to perform is to look after the correct theoretical - translate metapolitical - underpinnings of European representation.
Therefore, we will not treat this as it might seem at first blush - like a prank by our enemies - and will instead examine this list presented by American Freedom Party members. It is apparent that older members of pre-Internet, ivory tower insulated or business compromised positions have gotten swept-up in the enthusiasm of the Political Cesspool's and Red Ice's popularity, dubious though it, and the judgment behind it, may be. We will look at how the people in these proposed Cabinet positions would not well represent White/European peoples.
The bizarre eclecticism of this proposed Cabinet is an expression of - "tentosphere" prosthesis - its social organizational ineptitude:
American Freedom Party
2753 Broadway, Suite 245
New York, NY 10025
www.theamericanfreedomparty.us

FOR IMMEDIATE RELEASE

March 28, 2016

Re: The Board of Directors of the AFP Offer a Proposed Trump Cabinet

The current policies of the federal government have resulted in considerable dispossession of America's founding stock. Indeed, its awkwardly promoted policies of "diversity" are in reality tantamount to the physical removal of Americans of European extraction. At long last, we have in the candidacy of Donald Trump a possible bulkhead against the forces that are destroying the peoples of European extraction worldwide. We believe, therefore, that it is necessary for Donald Trump to choose his "Ambassadors, Public Ministers and Councils" with great deliberation while keeping in mind that, as president, he represents all U.S. citizens, including large segments of dispossessed white Americans. The present proposal is only a suggestion and an opinion of ours, which in no way implies that we are requesting Donald Trump's agreement or endorsement of the American Freedom Party. We would like to point out, however, that a significant number of American citizens of European extraction, often summarily labeled in the media as "White nationalists," are firm Donald Trump's supporters.

In this wise, the American Freedom Party proposed to Donald Trump and the American people the following persons for his Administration's key posts:

Vice President: Gov. Chris Christie. Governor Christie possesses the experience and temperament to balance a Trump Ticket.

Secretary of State: Sen. Jeff Sessions. Secretary of State is such an important position in a Trump administration that President Trump should pick someone whom he can rely on totally. This person is Senator Sessions.

Secretary of Treasury: Sen. Rand Paul. Senator Paul's father, Rep. Ron Paul, would be a better choice for this position, but due to the senior Paul's age, we feel that Senator Paul would handle this difficult assignment admirably—primarily because of father's teachings and influence.

Attorney General: Congressman Trey Gowdy. Congressman Gowdy has been a U.S. prosecutor and is a Tea Party member. He would be a good, solid choice for Attorney General.

Secretary of Defense: Newt Gingrich. Mr. Gingrich informally advised Defense Secretary Donald Rumsfeld and hopefully has learned that foreign entanglements are bad for America.

Secretary of Homeland Security: Ann Coulter. Ms. Coulter will do what needs doing and she will give proper direction and coordination with the Secretary of Agriculture to achieve administration goals.

Secretary of Labor: Oregon Governor Kate Brown. In keeping with Donald Trump's populist underpinnings, Oregon Governor Kate Brown would be a good choice. She is a proven champion of a living wage.

Secretary of Health and Human Services: Prof. Kevin B. MacDonald. Professor MacDonald is renowned worldwide as professor of Psychology at California State University, Long Beach (emeritus). He has written numerous scholarly works and is the leading White advocate and scholar.

Secretary of Transportation: Elon Musk. Mr. Musk is such a leading figure in industry, engineering and transportation (both on earth and in space) that every president should seek his advice and service.

Secretary of Energy: Senator John Thune. Senator Thune is a great choice for Energy Tsar because of his leading role in the senate in formulating energy policy. Also, because of his polished demeanor, his very presence commands respect.

FBI Director: Former Congressman Virgil Goode. Virgil Goode is an excellent choice for FBI director because he was a member of the Liberty Caucus, a libertarian-leaning congressional group and while he has strong, white-nationalist leanings, he will protect the individual liberties of all Americans—something that has been missing in past FBI directors.

Secretary of Veterans Affairs: General Jack Keane. General Keane is a four-star general and recipient of the Legion of Merit.

Secretary of Agriculture: William Daniel Johnson. Mr. Johnson is Chairman of the American Freedom Party. He is a farmer and a white nationalist. This cabinet post is extremely important because it handles food stamps and WIC (women, infant and children) food subsidies. These programs will be powerful tools to achieve repatriation of 30+ million illegal aliens in America.

United States Trade Representative: Senator Bernie Sanders. Senator Sanders is for protective tariffs. He would be a good choice to move America away from the job-killing trade approach of the last thirty years.

United Nations Ambassador: Jared Taylor. A clear choice for UN Ambassador is the urbane and intellectual Jared Taylor, founder of American Renaissance, the leading white advocate educational organization.

EPA Director: Jill Stein. Jill Stein is (and has been) the Green Party's presidential candidate. She would do an admirable job in protecting our environment for generations to come.

OMB Director: Former Governor Gary Johnson. Libertarian presidential candidate and former governor of New Mexico, Gov. Johnson has an outstanding record of spending reduction against a spendthrift state government. As Director of the Office of Management and Budget, he will keep executive spending in check.

Surgeon General: Dr. Ben Carson. Dr. Carson endorsed Donald Trump early on. This position would be good for both Dr. Carson and the nation.

Press Secretary: James Edwards. James Edwards is the host of "the Political Cesspool" radio show, a pro-white radio show. He has been a leading figure in the media fight to stop the genocide of the white race. President Trump could do no better than James Edwards in this position.

Poet Laurate: Michael Derrick Hudson. Not only is Mr. Hudson an accomplished poet, he courageously exposed the anti-white bias in today's poetry publishing world.

Chief of Staff: Former Governor Sarah Palin. (Last listed, but first in importance.) Gov. Palin's most demanding task will be in the dismantling of the below agencies.

Cabinet positions and Agencies to be Eliminated: We propose that the Trump Administration eliminate the following Agencies and their cabinet posts.
Secretary of Interior
Secretary of Commerce
Secretary of Housing and Urban Development
Secretary of Education

Very truly yours,
Tom Sunic, Ph.D
AFP Director in Charge

Contact: Tom Sunic, Ph.D, Director
Cellular 00385 91 1722 783 (Zagreb, Croatia)
or (213) 621-3000
Fax: (213) 621-2900
Email: .(JavaScript must be enabled to view this email address)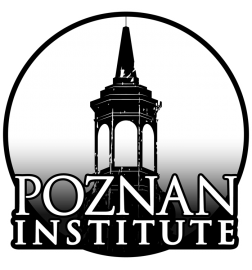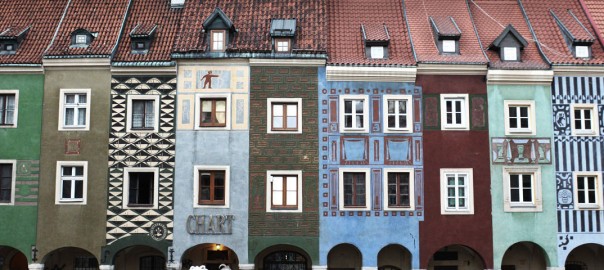 "The Poznan Institute" - A Middle Eastern Attempt to Defraud European Identity and Birthright of Genetic Capital
...by Promoting R Selection Tactics for Foreign Interlopers Under the Banner of European Identity.

As follow up to Kumiko's and my own articles prompted by disputes in regard to Roosh V's interloping on Ethno-national turf, I was compelled to look a bit more carefully upon "The Gamers/ P.U.A." infiltration of the Alternative Right Tentosphere. But I only had to look a small bit more carefully to be confronted very close to home by its facilitation of R selection strategies in these K selection habitats.
The reason I had not become immediately aware of the attack on this front, so close to home, is that I am not particularly interested in "Game" and "P.U.A." I have learned about myself and my nature through my dating experience and reflection thereupon that there are important differences in my motives as opposed to what is being promoted in what might be called popular philosophy - such as P.U.A. My point in "dating around" wasn't at all to screw as many women as possible - quite the opposite. What did I know about them? I cared whether they cared about themselves, their people and I, of course. Thus, while I might have been "intellectually promiscuous" in order to get and give feedback surrounding the well-being of our people and culture, it was not remotely my goal to merely go through women's defenses in order to discard them and cultural differences. Again, quite the opposite, it was more my motive to help them build-up defenses for their sake and ours as Europeans. I was intellectually promiscuous but otherwise careful because where I sought a partner, it was to be - a - partner who was appropriate to me and thought very much like me - as an ethnonationalist. In regard to the other women that I dated along the way, the primary objective was talking - that is, achieving political alignment to what would now commonly be called ethno-nationalist terms. And with that, I was acting in accordance with my European evolution as a K Selector. That is in marked contrast to Roosh V. and the R selection strategies that he is promoting.
So far removed from European mentality is Roosh V. that he was honestly surprised when a BBC interviewer responded that he "had not", when Roosh asked, "haven't you ever had sex with a woman who was drunk and asleep"? Roosh honestly presumed that the answer of his interlocutor would have been "yes, of course", he'd done that.
By way of contrast, not only am I capable of sleeping - just sleeping - with a woman; but especially if I do not know her well, of course I'd prefer that, and to part ways as we might, on friendly terms rather than to screw around with someone whom I do not know.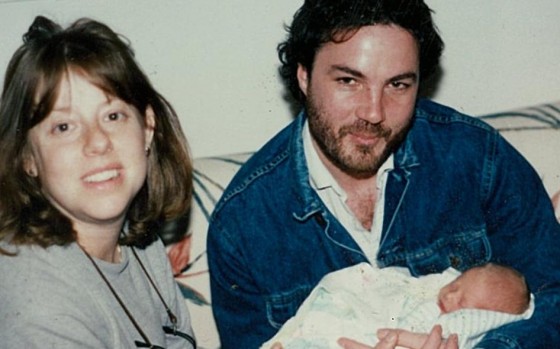 In further distinction of a caring European mentality: Not only would I not even try to sleep with this woman - let alone take advantage - but I went so far as to defy her psychiatrist's advice that she not have children and encouraged her to have this child with her husband.
Some object as Roosh himself objects to ask why people are making such a big deal about him, when there are these invaders and rapists all over Europe. Well, we do make a big deal about that as ethno-nationalists. However, as a common topic, he provides not only a ready illustration of their mentality, but also occasion to "make common" (etymology of communication) the understanding of it and the insidious means by which it would infiltrate. Witness now "The Poznan Institute." Having moved on from the P.U.A. / Game angle of infiltrating White genetic pools, he presents himself as only more completely one of a universal "We" - "neo-masculinity and patriarchy" camouflaged under the rubric of an ancient European city.
Poznań was founded by Polanie, the tribe from whom Poland has its name. The word "Poznań" comes from the Polish phrase "to make acquaintance" - because legend had it that the original Polish man, "Lech", the original Russian man, "Rus" and the original Czech man "Czech" met here, came to accord and then the latter two went on to establish their kingdoms in what are now their respective territories; while "Lech" nested in Gniezno (Polish for "nest") next to Poznań - which was in fact, the first capital of Poland. A percentage of Germans eventually settled in Poznań as well, largely encouraged to help build the city. For reasons similar as The U.S., Poland was weakened by incorporating Enlightenment principles in its (second ever, after The U.S.) Constitution. This left it susceptible to the territorial aggrandizement of Friedrich The Great and the Partition which erased Polish existence from the map for 123 years - from the 1790's to 1919 - when Józef Piłsudski led the Wielkopolska uprising to re-take Poznań on behalf of the Poles and the newly reforming Poland. It was audacious, it was brave, it was heroic, it was historically justified.
What fraction the man is Roosh V compared to Józef Piłsudski? How dare Roosh claim the name and the straight forward imagery of Poznań to drape himself - Roosh V - and his foreign agenda?
Roosh V. and his agenda are so alien and superficial to Native European interests that he was not on my radar. I was not interested.
Perhaps I should have noticed this long ago, but the truth is that until recently I had not paid much attention to Roosh. One commentator in a prior thread mentioned that he has presumed to situate himself in Poznań, Poland. Though I'd never seen him around, I had no reason to doubt it. When looking into the matter, not only did I find that he is in Poznań, but I was surprised to find just how comfortable Roosh intends to make himself in Poznań.
Middle Easterners apparently share with blacks a brazen presumptuousness to make themselves at home among other peoples and in other people's homelands.
With that, he has this new "neo-masculinity" venue which he calls "The Poznan Institute":
Of "The Poznan Institute", he says:
Poznan Institute will serve as a reference archive for the neomasculinity platform, providing a central resource that explains the ideology in depth. Since neomasculine articles and videos are appearing in different locations across the internet, creating Poznan Institute ensures that none of those materials get lost with time.
First, a little background about some of the stuff that he intends to bring to Poznań and encourage among visitors here.
These are some scenes that Roosh looks upon approvingly from bars in Virginia, USA.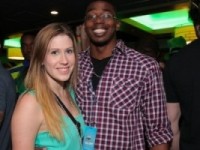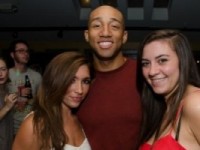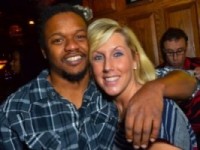 Here is the kind of European gene pool that he hopes to seize upon. This one in Iceland.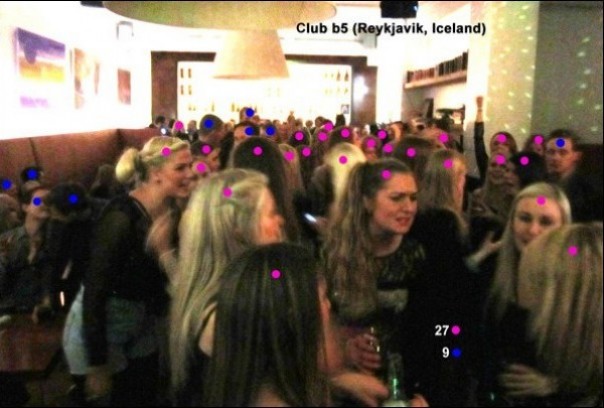 Pink dots signify targets.
Roosh V. has written several sex tourism and P.U.A. strategy guides. Bang Poland is one of them -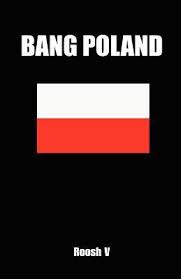 ...she kept saying, "No, no." I was so turned on by her beauty and petite figure that I told myself she's not walking out my door without getting fucked. At that moment I accepted the idea of getting locked up in a Polish prison to make it happen. She tried to go down on me but her mouth was too small. [...] I put on a condom, lubed up, and finally got her consent to put it in. The best way to visualize our lovemaking is an elephant mounting a kitten. My dick was half the thickness of her neck. I put her on her stomach and went deep, pounding her pussy like a pedophile.
Moving on to The BBC story that finds him in Poznań -
In December, The BBC aired a feature about Roosh: "Men at War." It starts by covering a Roosh seminar in England.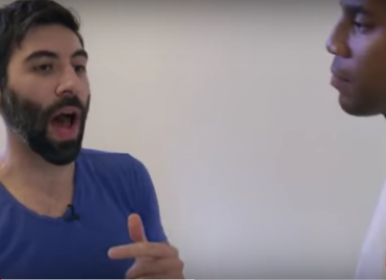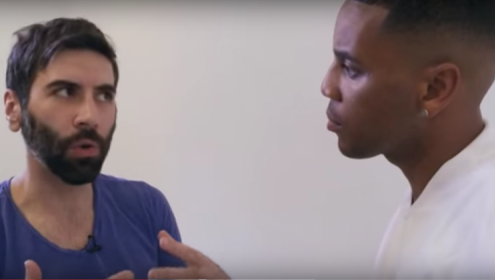 Mouth-big-enough talking to BBC interviewer prior to lecturing "a room full of men who are excited about what they are about to hear".. [so too is The BBC excited and waiting with a big enough mouth].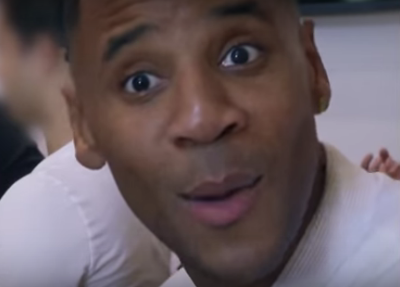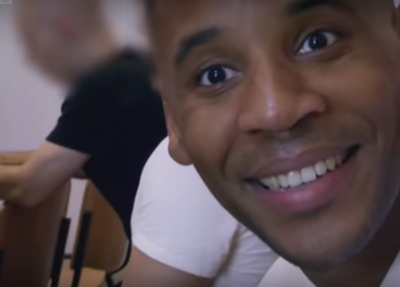 BBC reporter taking interest from the genetic interest of BBC
One of the attendees describes the meeting as having "a broad spectrum in terms of race and background."
......"look here" he says, "people are mixing together, and very few of them have met one another before."
Next, in order to keep up with Roosh, the BBC have to track him down for an interview in Poznań, Poland:
The BBC flies there to find out what Roosh is up to…
On the basis of the BBC interview, here is what is discernible about Roosh's living circumstances in Poznań.
"Roosh moved to Poznań a year ago"...

"..a small university town full of female students."
He had scurried back from Canada after having been met with popular protest and official denunciation there. "I've been back for only about 5 days. I'm still recovering from the drama," Roosh will go on to say in The BBC interview - which would place it in August, 2015..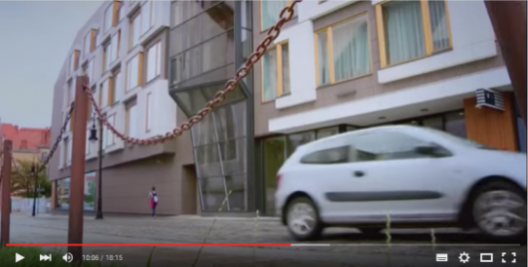 BBC is in Hotel Puro, located at corner ul. Stawna, Żydowska, Wroniecka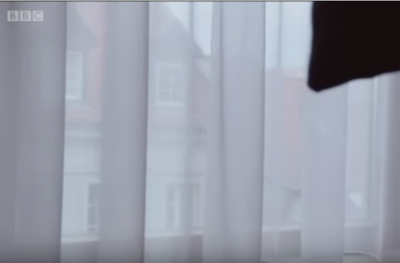 ul. Żydowska is outside of the BBC's hotel window
Before the BBC meets with Roosh,
"it's time for a refresher course."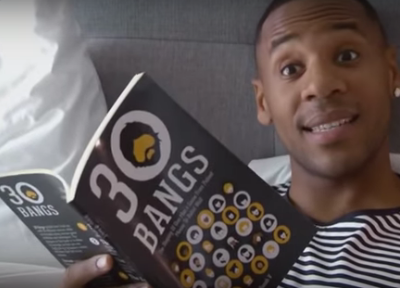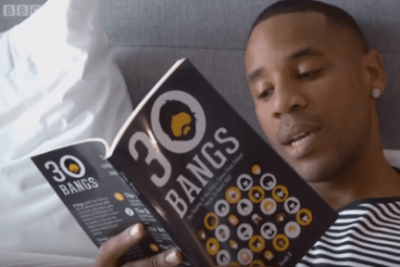 "It took at least 30 repetitions of no, Roosh, no,
until she allowed my penis to enter her vagina….
no meas no until it means yes."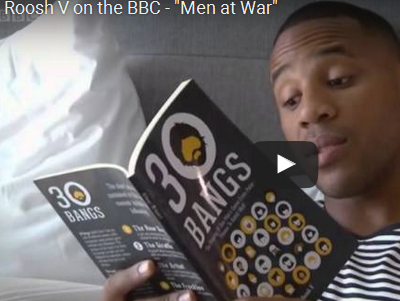 A clip of Roosh's is spliced in, as he narrates,
"I go to the supermarket to be a pervert,
to film that girl's ass and another girl's ass"..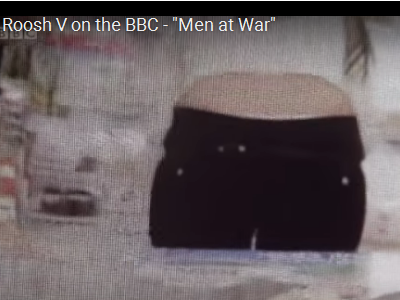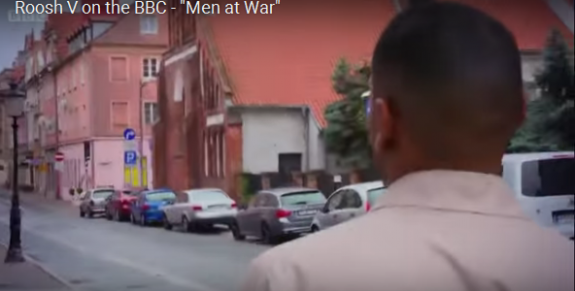 Here the BBC is making his way from the hotel and down ul. Wroniecka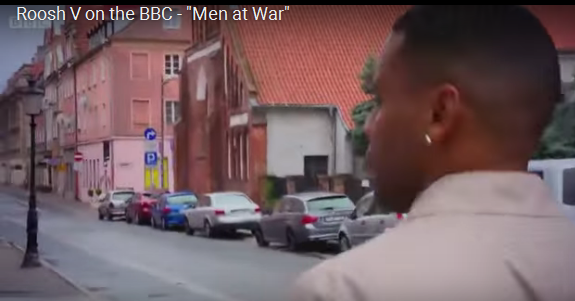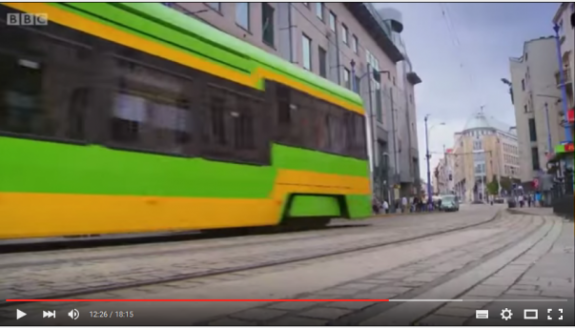 He moves through to the other side of the Old Market, directly across, at the end of ul. Wrocławska,
just a few minutes away..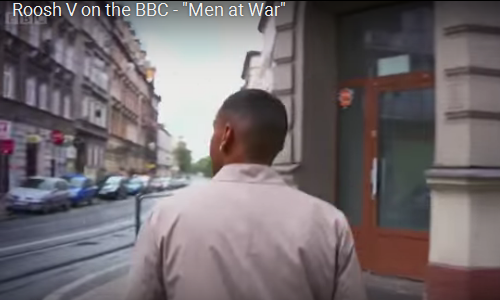 Here the BBC is on ul Strzelecka, another few blocks beyond,
making his way to meet Roosh in his apartment nearby.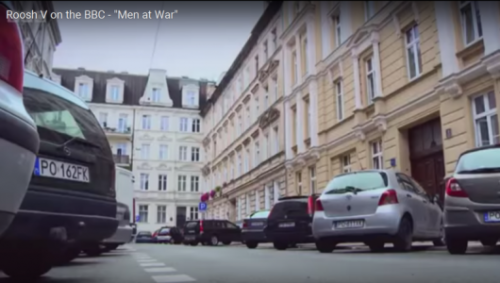 The very last moment of the BBC clip shows this scene,
which they apparently propose as the location of his apartment - ul. Kopernika
Here is what the BBC proposes to be a close-up location shot of his apartment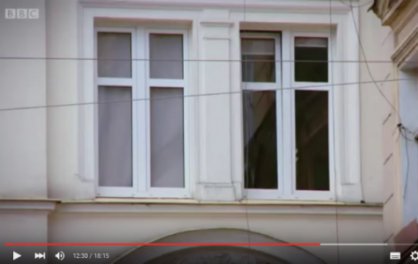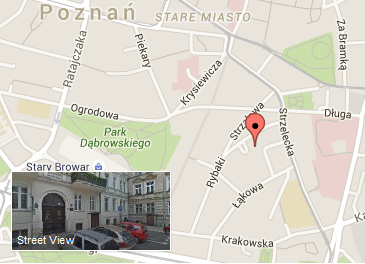 Google Maps confirmation of that place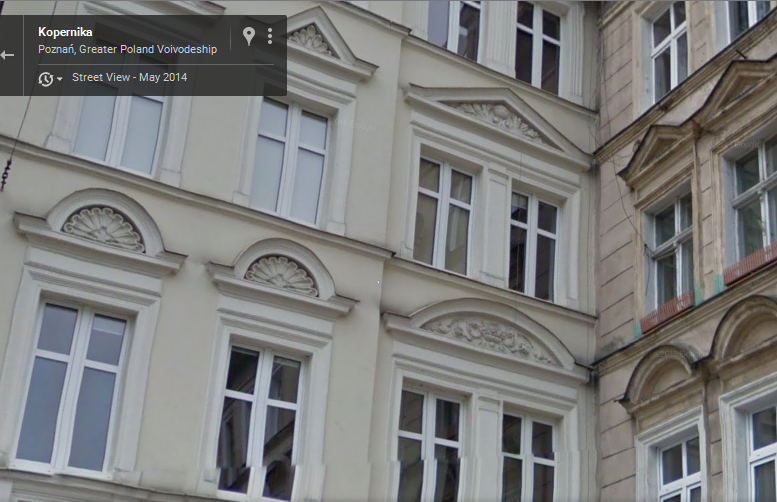 Google image confirmation of the proposed location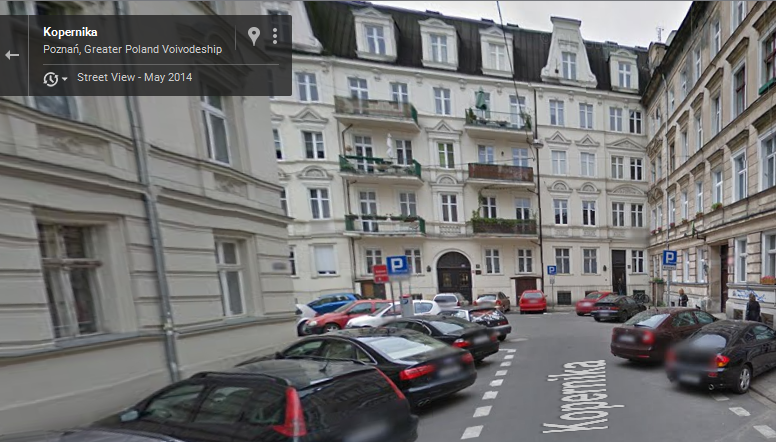 What they propose to be his apartment street entrance should be that brown entranceway with the semi-circle top at the end of the street