Majorityrights Central > Category: White Genocide: Europe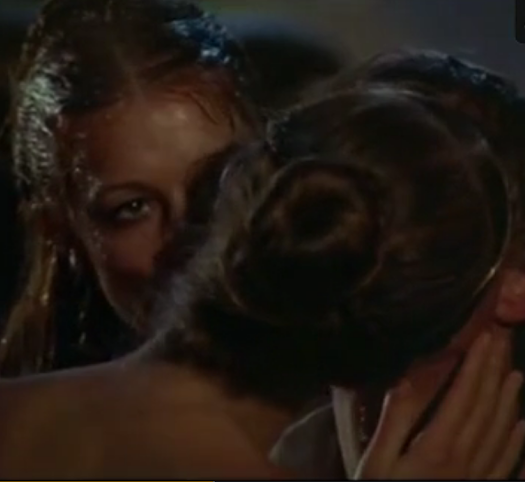 Any truly serious philosophical project, especially an "ontology" project, is going to take into account the phenomenon of homeostasis - the striving of biological systems to maintain an optimal balance of function and equilibrium of themselves and in relation to their environment, social and otherwise.
I have hypothesized that there is something of a mechanistic tension which facilitates "sexiness" of sex for people: that being the tension between brute expression of power, viz., dominance/ submission and the large requirement to submit to that animal drive - compelling sexual enactment in both genders on the one hand - a compulsion which is in further tension of maintaining human dignity, orientation and agency by contrast. There are different stories to tell about sex, but this one, I further hypothesize, helps facilitate additionally the option of a sacral attitude toward sex - because sex is fairly sexy of itself, if the match is appropriate, it can be with a relative minimum of competition and experimentation; i.e., an attitude treating monogamy as serious and a possible option for those more attuned and satisfied with "appropriateness", if not exacting appropriateness and a strong commitment to cooperation on its basis - including turning attention to other matters in life - this in balancing contrast to preoccupation with "betterment" through "better" partners. This option will serve as an aid to systemic homeostasis (incl. "EGI"); as this conscious option would serve to liberate practitioners and the pattern from scientististic facticity; and with it, the liberal cynicism that can otherwise recklessly expend social capital bequeathed of ethnocentrism, the morale and integrity of the system; its diminished incentive to remain loyal and fight for it against opportunistic outsiders seizing upon the vulnerabilities of our sheer, unaccountable liberalism.
Naturally, the Abrahamic religions have been adept at exploiting this void, presenting a pretense of sacrament and conservatism, when really Abrahamism has aided and abetted feudalistic compradores in the East and our hyperbolic liberal predicament in the West to begin with - cucking by Jewish interests, as they now like to say - a most cynical of Trojan horse, an affectation where adopted by Europeans and Asians, disingenuously imposing the Abrahamic agenda of universal dissolution of ethnonational patterns; expropriation of our genetics and resource; destruction upon non-compliance.
To hold up to Abrahamic imposition, the biopower of foreigners imposed under rubric of objectivism, other antagonisms, including our own people's betrayal through cynicism and dissolution through moral weakness, it is necessary that the sacred be identified of our pattern; but that sufficient liberalism within our paradigms also be maintained as important to maintain, to complement that option; and thus provide a full, healthy contrast to the Abrahamics, the liberals, the scientistic and the brutes.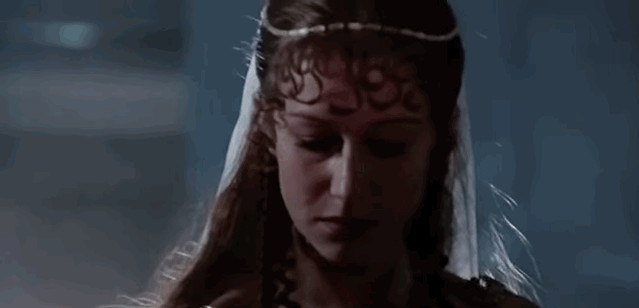 Helen Mirren as Caesonia in "Caligula", 1979
Why all the fuss, you say, won't nature take care of these things without social props? Well, sparing intricate examples and going right to the example of the feral child unable to acquire language after a point neglected, the answer is obviously not necessarily. And if we come back to acknowledge some criteria, and it is not a hermeneutically anchored quest for human ecology and reserving some reverence in assured commitment for time in memorial patterns, but falls into a scientistic cast of sheer Darwinistic competition, it becomes a headlong quest for what is "better" or "best", and then criteria for evaluation becomes a whole lot less clear, less accountable, more subjective than the matter of what might be appropriate. Isn't it natural to want better and more partners, you ask? Yes, and it is also natural for some to want monogamy. People are welcome to be non-monogamous in our societies and to try for better than what they actually bring to the equation - provided they are accountable to acceptable quantity and quality of the pattern - including boundaries and borders thereof; if they choose to go beyond that they must go to their new chosen people, to their lands and their borders; and not burden us with their choice, not impose upon us un-agreed-upon foreign children and adults - as to do so is equivalent to attempted supremaicism and slavery over us; as others have said before, a motion to take away our freedom; and we have the right to reject that.
As opposed to the scientistic inclination to try to propose the unaccountable "this is the way it is" regarding sex and other matters, this is a hermeneutic approach, making use of the expanse of narrative purview to increase the autonomy and authenticity of our individual and human ecological system's coherence, accountability, agency and warrant.
All that is reiteration of things I that have said before - though worth repeating, as often as need be, as these matters are that important - and, as I have also said before, these are topoi of means to maintain the integrity of our system against Abrahamic imposition.
However, I would like to highlight here in particular the importance of this way of treating sex as a means to hold up against the sexual psy-ops of our enemies, whether imposed by Abrahamic interests against ours or by liberals who take the modernist, liberal argument in the name of "nature", that would deny respect or even the possibility for monogamy and fidelity to one's ethnic group; would try to psych us out and condition us to accept our pattern's demise, with us supposedly having no recourse - the idea that "nature is impervious to human agency" and by contrast, "reconsruction of a people can only be backwards, superstitious tradition."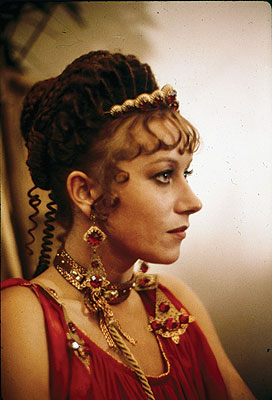 Helen Mirren, the gatekeeper
Coming back to another hypothesis of mine then, that all other factors being equal, the more modern and individualistic a society, the more females are "one-up" in partner selection (ovaries are expensive, sperm is cheap); as group patterns become disrupted by atomizing individualism, so increases her capacity to be "a bully" in the realm of sex. Don't like it? She'll call in other men who will pander to her in what is very much "her market." And her most base tendency to incite genetic competition will be exacerbated as well as she will be solicited and pandered-to not only by men from her in-group trying to prove their strength and liberalness to hold up to universal maturity; she will thus have increased opportunity to act on her inclination to incite genetic competition with outgroups and other races as well.
This is a very powerful position for females - even if primarily as gatekeepers to the most powerful, they can exercise vast prerogative with great confidence and verbosity; even when they are too young to really know what they are talking about and to make a just decision. Motives and incentives to maintain this liberal situation abound and as a result, some percentage of them will flaunt their sexual prerogative to the point of sadistic bullying. It is the unmentioned other side of the old double standard - yes, women are expected to be more chaste, because they can, in an unsporting, bullying way, be very promiscuous. Whereas a man will generally be ostracized as a horrible bully if he uses his physical strength to abuse a woman: a double standard, but having reason.
Along comes liberal and Jewish feminism and none of the downsides to the traditional male situation are recognized, only those who are on top. It is assumed that all of them are there as a result of differentiation of fulfillment on basic Maslowian need levels or that they are there for sheer reserved, albeit often unmerited privilege. None of the traditional advantages to women, i.e., the general occupation of the secure, in between levels on Maslow's hierarchy are recognized; and there is no recognition of an increasing majority of men who are squeezed to the bottom - who are not operating out of differentiation of fulfillment but sublimation of deprivation; nevertheless, their male desperation does impact other levels - notably female security, as the resentment of these males and their sociopathic influence on the top governance of society is overcompensating, without full capacity to exercise power on top levels - they become sociopaths, sellouts or join the ranks of the incompetent men in power, who are there warming a position reserved for them. So, there are three kinds of men on top traditionally: The overcompensating desperado, the the guy who's there because traditional society figured a quota of men were owed this spot; and another kind, the truly deserving, who made it through the school of hard knocks.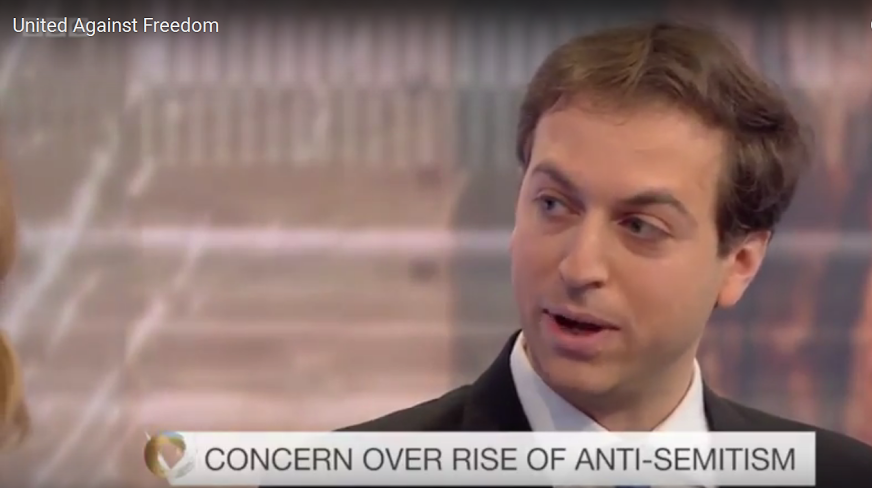 Jeremy Bedford-Turner's case will be re-examined following a 13-month campaign against him.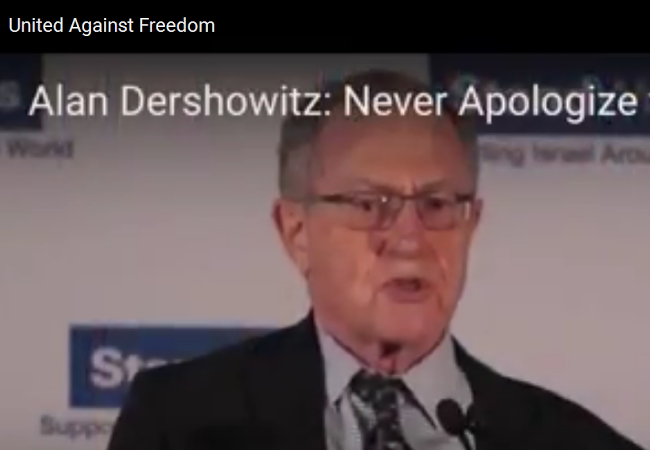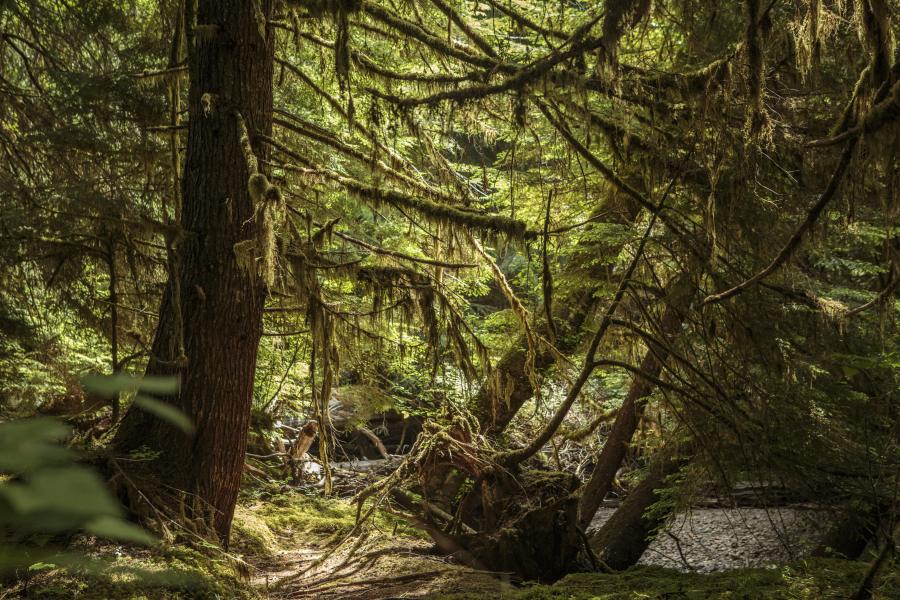 This nonsense has got to stop.
#Earth2Trump

Join the Resistance to Trump's Attack on Our Environment and Civil Rights

The #Earth2Trump Roadshow is coming — or has already come — to a town near you this month.

The roadshow is rallying and empowering defenders of civil rights and the environment to resist Trump's dangerous agenda. Stopping in 16 cities on its way to D.C., it's bringing thousands of people to protest at the presidential inauguration.

Having kicked off in Oakland and Seattle on Jan. 2, the #Earth2Trump Roadshow is touring the country bringing speakers, musicians, outrage, fun and hope to a total of 16 cities as it progresses toward the presidential inauguration on Jan. 20.

The free shows feature national and local speakers, great musicians, and an opportunity to join a growing movement of resistance to all forms of oppression and all attacks on our environment. We must stand and oppose every Trump policy that hurts wildlife; poisons our air and water; destroys our climate; promotes racism, misogyny or homophobia; and marginalizes entire segments of our society.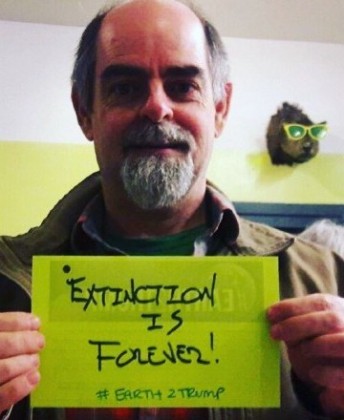 That includes White people and our species too, baldy. We are not Trump.
Trump does not represent White people, our best interests, nor our best relation to environment and others.
Brackets have been co-opting, along with their liberal trainees, issues of environmental and species diversity as if it is their cause and then militating against "racism" as if Europeans are not a species with habitat, as if discrimination against more prolific breeders and antagonistic species who encroach is not an essential capacity to maintain speciation and habitat sustainability; the liberals here also tuck a campaign against "misogyny" into their environmentalism, as if females should bear no critique on behalf of human ecology? As if hatred of men, White men, has not been open season for over 60 years now, and doesn't warrant a response?
To allow our cause of European advocacy to be associated with right-wing destruction of human and natural ecology is no longer acceptable. Nor is it for the brackets to continually associate their liberal political causes with environmentalism and biodiversity.
We can give credit where credit is due to those living ecologically - e.g., a native American tribe living with the environment - great.
We can call to account our right-wingers and liberals where they are not living ecologically, where international capital, industrial, consumer society, liberal universalism impact ourselves and others deleteriously: a key difference of White Post Modernity is that unlike Modernity, it does not merely stop when it is forced to stop by nature. It recognizes internal relation, limits and differences that make a difference. It has a deliberate stance in that regard from the onset. Unlike the mono-culturalism of primitive groups and the universalim of liberal modernist societies, White Post Modernity recognizes the delimitations of pervasive ecology and reflexive effects in internal relation from the start....including instances where liberals and brackets try use "environmentalism" to prevent more developed countries from assisting growing ethnostates - and vis a versa, where they obstruct those growing ethno-states from cooperating with more developed nations in their contraction into ethno-states.
But we also need to be critical where criticism is due, not only of females, delicate and sensitive creatures though they are, not only of White right-wingers who screw-up the issue of ecology, in one way or another, where they try to deal with it, or where they're downright antagonistic, but where racial groups impact the rest of the world.
Right wingers, liberals and their bracket masters are going to have to recognize that their "anti-racism" thing is a fundamental scourge against necessary human classification - which is requisite for accountability and necessary discrimination on behalf of human ecology, thus ultimately, all ecology.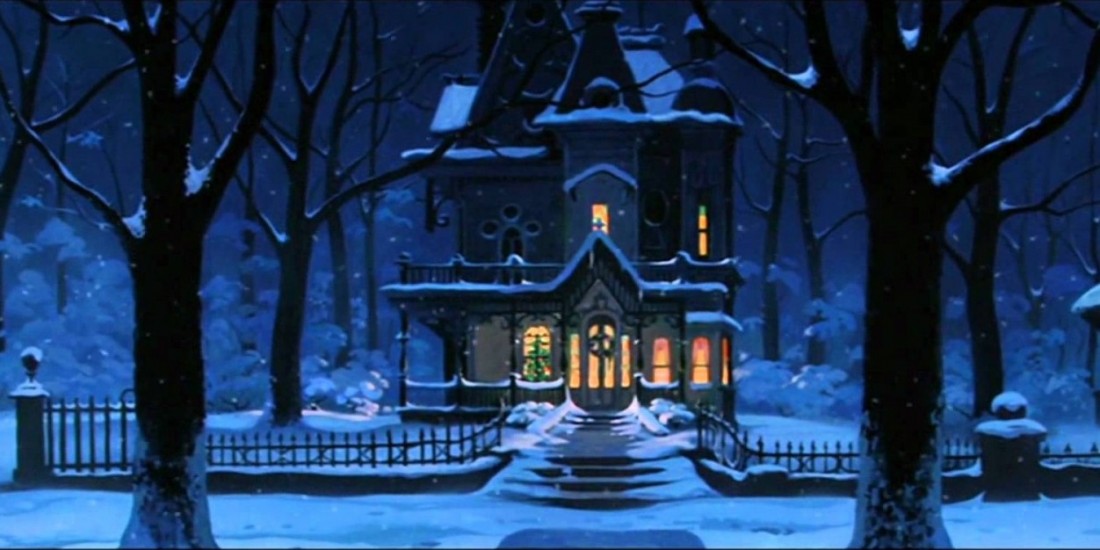 Victorian houses have something about them which speaks the home-iest of houses.
It was only upon gathering an entry for what is becoming a Majorityrights tradition at this time of year - "I Believe in Father Christmas" - that I learned belatedly of Greg Lake's passing. A handsome English lad, he also displayed his people's incisive thought - penetrating nefarious Jewish influence masquerading as innocence; and doing so at a time, 1975, when there was no popular tide to raise this political boat to defiantly sail despite inevitably incurring the stigma of "anti-Semitism;" with the danger attendant to that and of flying in the face of popular support from millennia of European consensus, sheepish acquiescence; the only support would have been what he could have plumbed from the truer depths of his native culture and intelligence.
BBC, 8 Dec 2016: Greg Lake, who fronted both King Crimson and Emerson, Lake and Palmer, has died aged 69.

He died on December 7th after "a long and stubborn battle with cancer", said his manager.

The news comes nine months after Lake's band-mate Keith Emerson died.


Keith Emerson, Greg Lake & Carl Palmer

One of the founding fathers of progressive rock, the British musician (Lake) is known for songs including In the Court of the Crimson King and his solo hit I Believe in Father Christmas.
Lyrics: I Believe in Father Christmas.

They said there'll be snow at Christmas
They said there'll be peace on Earth
But instead it just kept on raining
A veil of tears for the Virgin birth
I remember one Christmas morning
A winters light and a distant choir
And the peal of a bell and that Christmas Tree smell
And their eyes full of tinsel and fire

They sold me a dream of Christmas
They sold me a Silent Night
And they told me a fairy story
'Till I believed in the Israelite
And I believed in Father Christmas
And I looked TO the sky with excited eyes
'Till I woke with a yawn in the first light of dawn
And I saw him and through his disguise

I wish you a hopeful Christmas
I wish you a brave New Year
All anguish pain and sadness
Leave your heart and let your road be clear
They said there'll be snow at Christmas
They said there'll be peace on Earth
Hallelujah Noel be it Heaven or Hell
The Christmas we get we deserve.


Written by: Greg Lake, Peter John Sinfield, Serge Prokofieff

Our emergent qualities as people (the qualitative whole being greater than the sum of its parts), what resonates in our psyche, stirring it to respond as such to that which is genetically close, vital and essential, regenerative not only of our kin, but the fauna, creatures and to take the emergent to an extreme, even of inanimate objects of our natural habitat, is a profound matter.
And how do we pursue consideration of these matters? Our co-evolution provides what we call "internal relation", that is, rule structures that are evolved symbiotically or come about equiprimordially from the same circumstances, concerns, affordances and limitations.
Those episodic manifestations which suggest the origin of that symbiosis, that which is most essential to reconstructing the pattern of our people, of the aeons, have normally been called upon as sacred - because these episodes reveal what is that deep, that important to our fitness as a physical, biological and human system, we institutionalize the practice of the sacred episode as it manifests - at our best, never losing site of its organic source, what it is doing, and its re-emergent truth at our service - not as a nightmarish fateful return to the hideous limitation of patterns but of a replenishment from the essence of our patterns as we set about the next spiral upward.
The comfortable (optimum unused potentiality for change in maintenance of homeostatic function) default mindset is established and delimited by the parameters of our personal interests amidst our folk and their interests - however, since both we as humans, and the human ecological systems of which we are a part are far more complex to maintain than systems of creatures which rely on mood signals, the reconstruction of our human ecological systems inevitably relies upon hermeneutics to aid in the reconstruction of its authentic scope.
Science and nature can strongly indicate what we should do; but irrespective of that, there is a difference (especially with Europeans, complex as we are), between what IS and what is apparently suggested by science as opposed to what might be suggested through philosophy - the complexities, varieties, and yes, contradictions that can and will challenge us with choices beyond scientistic explanation.
Even so, there are not only profound reasons to be rigorously concerned for the emergent (as GW is), there are also practical reasons - in following its resonance, we are guided directly with what has shown naturally fit for our well being through the ages; and we have the innocence of positively identifying with what we "love" as it is close, vital, a necessary part of us, as opposed to asserting discrimination against others and being subject to the charge of being anti-this or anti-that, of gross indifference, arbitrary cruelty, double standards, supremacism and "racism."
Finally, the circumstance which has GW riveted on this starting point does not mean that is not my starting point as well, since there is no choice for anyone not deceiving themselves with some Cartesian mind game. But that does not mean that looking at the more protracted form and speculative breadth of our systems along with the means by which they are understood and reconstructed is contradictory to their authentic well being, insufficiently deep and closed to what is - on the contrary; and there are great advantages in this deliberation, taking the form of substantial accountability, coherence, warrant and agency in human ecology.
Stonehenge, the prehistoric monument located in Wiltshire, is carefully aligned on a sight-line that points to the winter solstice sunset (opposed to New Grange, which points to the winter solstice sunrise, and the Goseck circle, which is aligned to both the sunset and sunrise).

Archaeologists believe it was constructed from 3000 BC to 2000 BC and it is thought that the winter solstice was actually more important to the people who constructed Stonehenge than the Summer solstice.

The winter solstice was a time when cattle was slaughtered (so the animals would not have to be fed during the winter) and the majority of wine and beer was finally fermented.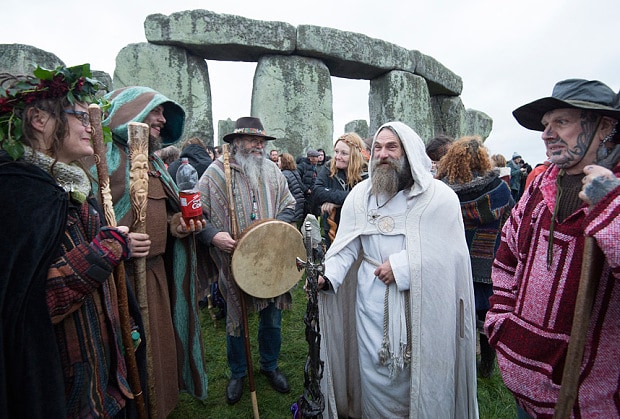 These larpers could have used deeper scientific bearing (Photo: Eddie Mullholand).
They showed up a day early for the solstice in 2009.
For the discerning Euro-folk pagan, the winter solstice is due to occur this year on December 21rst.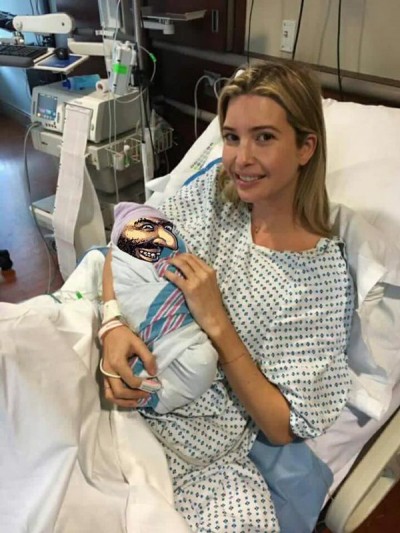 The Alt-Right/Alt-Left has given birth to "new" (((White))) leadership.
"And this will be a sign for you: You will find a baby wrapped in strips of cloth and lying in a feeding trough."—Luke 2:12 (ISV)
State of the art Jewish agenda - how it looks at this point vis-a-vis Trump:
At this point it is evident that top echelon of Jewish interests have come to recognize that they and their race mixing agenda are so far ahead that they've decided to get good with the White right-wing, to blend with and steer their reaction.
Hence they have gotten out in front of the reaction that their PC liberalism has created in Whites; and with that, they are orchestrating the "White" us / them, friend / enemy distinction.
Though I disagree with him on some important, fundamental issues, to give credit where credit is due, Wolf Wallstreet was incisive in his hypothesizing two differing agendas among Jewish elites: Plan A, of the Noel Ignatiev kind, wants to wipe Whites out completely - relatively more expressed by Hillary and Bill than Trump.
Plan B is taken by the kind of Jewish elite not quite so crazy and a bit more fore-thinking - realizing that they can use what they perceive as the "better breeds" of Whites, they want to leave some of them around to interbreed with and help steer their elitist political agenda - against interests that ethnonationalists shouldn't be against and on behalf of interests that ethnonationalists should not be for.
Rather than wanting America, the proposition nation, to fall, with its neo-liberal component being a world's foremost manufacturer and exporter of race mixing, rivaled only by Judaic, Islamic and Christian influences; they want the American political institution along with other Abrahamic/proposition nations to come more thematically, if not comprehensively under Jewish and neo-liberal lackey guidance.
A Trump victory does not only buy us some time, it buys them and their word-smiths some time - for one thing, to make (((the USA))) and (((the Russian Federation))) into good friends, and at one with (((White))) national politics.
Following the U.S. as an alternative right base, the Russian Federation is the Jews first option after Israel for a vector of parasitic control.
Needless to say that the U.S. is not an ethnostate, but neither is the Russian Federation, in either its vast size or content. As proposition nations, both are susceptible and heavily influenced by Jewish interests. Don't believe the stuff that (((they))) have gotten (((the Alternative Right))) to believe about Russia being good friends to Assad - they disarmed a defense program that took Assad decades to develop in defense against Israel. And now Trump wants to let ISIL destroy Assad. Even more laughable is The Orthodox Nationalist claim that China is a solid ally with the Russian Federation. Not true to say the least.
The Russian Federation is not opposed to Israel and to Jews. The Russian Federation was complicit in the overthrow of Gaddafi.
The proposition nations of the US and the Russian Federation, along with those nations that Jewish and neo-liberal interests are turning into proposition nations through immigration and race mixing, are not strictly opposed to Islam as they are guided, but use Islam as shock troops and compradors to destroy ethnonationalism - as in the case of what they did to Gaddafi and in what Putin has done and Trump would do to Assad. Such is the case of Trump's and Putin's position with regard to Asian ethnonationalism.
Trump and the Jewish political class have installed a stance which is hostile to the idea of Asian ethnonationalisms entering any cooperation with White American ethnonationalist counterparts; as if Trump and the Jewish political class have as their chief concern a common interest with White American workers - that is Not true:
Business Insider, "Donald Trump said wages are 'too high' in his opening debate statement", 10 Nov 2016
NPR, 'How Trump Broke Campaign Norms But Still Won The Election', 09 Nov 2016 (emphasis added):

JAMES FALLOWS: So [Trump's] main point, it's based on something that is in my view largely just wrong [...] factually incorrect—and that is the idea that essentially the economic problems America has is because China is—in particular but also Mexico and Japan and South Korea - are stealing our factories and stealing our jobs. [...] They've been losing them mainly to automation. They've been losing them mainly to the robotization of factories around the world. And that is why I can tell you from going back and forth to China that in every single country of the world, including China and Japan and South Korea and Mexico, the employment problem is the hollowing out of factory-type jobs because of automation.
It is a dubious prospect for ethnonationalists to want to "protect" the proposition nation anyway.
Right/Alt Right Misguidance Against Left Nationalism
By contrast to the right-wing objectivism that the Alternative Right is beholden to, which is manipulated and susceptible to Jewish and neo-liberal entryism, White ethnonationalism needs a position more characteristically White Left Nationalist: this would turn a critical eye toward the (((corruption))) of leaders of proposition nations such as Trump and Putin (if it can be said at all that Putin is in charge of 'a nation' rather than a parasitic aggrandizement larger than the moon) and what are becoming proposition nations ... such as those in Western Europe; at the same time it would turn a sympathetic eye toward and a cooperative stance toward the legitimate basis of ethnonationalism in Asia and the rest of the second world - in Europe exemplified by the Intermarium - to cooperate in our sovereign justice against the hegemony of Jewish interests, their misguiding of neo-liberal internationalism; as it backs shock troops and compradors among Islam and African population and biopower.
Trump has installed his contrasting, friendly, supportive stance toward black Americans (his singular racial/ethnic sponsorship, in fact) with his highly combative stance regarding Mexicans as if the former stance is strictly common ground with White ethnonationalism and both responses are anything but "solutions" to problems that his friends (YKW and right-wingers) created. But did you know that La Raza see themselves as a neo-race, aligned against blacks and against Jews? Who would have a problem with that?
Wikipedia, 'Texas' (emphasis added):

Under the Mexican immigration system, large swathes of land were allotted to empresarios, who recruited settlers from the United States, Europe, and the Mexican interior. The first grant, to Moses Austin, was passed to his son Stephen F. Austin after his death.

Austin's settlers, the Old Three Hundred, made places along the Brazos River in 1822. Twenty-three other empresarios brought settlers to the state, the majority of whom were from the United States. The population of Texas grew rapidly. In 1825, Texas had about 3,500 people, with most of Mexican descent. By 1834, the population had grown to about 37,800 people, with only 7,800 of Mexican descent.

Many immigrants openly flouted Mexican law, especially the prohibition against slavery. Combined with United States' attempts to purchase Texas, Mexican authorities decided in 1830 to prohibit continued immigration from the United States.
That law was an expression of Mexicans' express prohibition of blacks in their territory. What's the problem with prohibiting them?
A policy such as that, wrapped up in the fundamental base of La Raza's ethnonationalism, is something that White ethnonationalists could strive to leverage cooperation with. "But no!" say the Alternative Right, "they are Leftist, we cannot cooperate with Leftists!"
White ethnonationalism might perhaps even cooperate with the Turkish Kurds against Erdogan ..but "no!", say the Alt-Right, "we cannot cooperate with Leftist Kurds against Erdogan! - He believes in 'god', the god of Abraham… he follows laws in line with our Christian laws", they continue, "... in line with…"
Erdogan's administration, by the way, was almost as quick to congratulate Trump as Putin was.
Trump has aligned White interests with an obsequious stance toward Jews.
Say what you will, make your arrogant, snarky, condescending comments, gloating as you look downward, as the somebodies that you are now - bullfrogs perched on lily-pads - but if you think a choice between Hillary and Trump was anything but an expression of just how pathetic your objectivist aversion to decency and cooperation is, as it has been manipulated by the powers that be and continues to be, then you only increase the chance that your legacy will breed with Jews and other non-Whites, and your opportunity to participate as stewards of human and pervasive ecology will steadily decrease and steadily become more Jewish..

While we might take note of bonafide and cooperative ethnonational reasons as to why Japan was 93% in favor of Clinton, why the Philippines have set about to break with The US, etc…lets take a moment to give some kudos to White Americans and their advocates for exercising what was their better of two choices in a rigged deck.
Let me return a condescending congratulations to the Alt-Right on the stay of their execution….there is time to boil the frog slowly, where Kek does not jump out of the pot to reclaim itself as an Asian font of energy, culturally appropriated by Jewish hubris and misapplied by the Alt-Right, in near equal hubris.
Lawrence Murray is an excellent writer, obviously intelligent, not completely off theoretically - though still off, lets take a look at his victory lap with the still too meager, if not distorted, alternative right light that is thrown from the right wing torch that he carries:
The Right Stuff / Lawrence Murray, 'Now I am become President, Leader of the Free World', 09 Nov 2016:

On the far end of Manhattan's West Side, a different story was unfolding at the Jacob Javits Center. A massive convention hall named after former New York senator (((Jacob Javits))), it was supposedly chosen for its glass ceiling, which Clinton would symbolically shatter as our first female president-elect. Instead, it became a glass pitcher of liberal tears. The choice for Clinton's ill-fated coronation symbolized something else as well. (((Javits))) was a major force behind the 1965 Hart-Celler Act, which ended the country's eurocentric immigration quotas and resulted in the rising tide of color we are currently grappling with. Each generation has become more "diverse," and so in turn each cohort of new voters. It's why New York was a solid lock for parachute candidate Clinton, and a hopeless cause for its native son, President Trump.
(((Native step-son indeed)))
ibid:

As the post mortems will surely tell us in the next few days, there just wasn't enough turnout from voters of color. There just weren't enough Hart-Celler Americans to stop President Trump. Not even the creation of an entirely new minority class over the last 50 years, Latinos, was enough to prevent a nativist and civic nationalist from being elected. But frankly, this was our last opportunity to strike back at the ballot. President Trump won by a wavy Caucasian hair. Having to literally drive the Amish to the polls in order to save the White race was poetic, though not a long-term solution.

But such problems are for another time, for now we celebrate. We celebrate the year that White populism shattered the glass ceiling of identity politics in the postwar West, as predicted. An article in The Atlantic puts it succinctly: "[President] Trump was carried to victory by a wave of right-wing populist nationalism, as working- and middle-class white Americans turned out in droves to vote." President Trump's victory is a monumental paradigm shift, or has the potential to solidify into one. The media called Teflon Don every name in the book and tried to tie him to all manner of anti-establishment heretics. President Trump did not waver; he undertook the hero's journey and emerged victoriously in the name of the Amerikaner Shire.
Rather did (((The Atlantic))) inaugurate a paradigm shift from Jewish plan A to Jewish plan B - the slow Kek boil, the intermarrying with the frogs, er "Keks" who manage to jump out of the boiling pot.
ibid:

There is now a biblical flood of authors and pundits talking about "working class Whites," "White voters," "White males," "non-college Whites," "less-educated Whites," "blue-collar Whites," "rural Whites," and even the unspeakable phrase "White identity politics." This is yuuuge. We have a mandate from our folk for nationalism. The largest ethnic group in the West, the native peoples of Europe and their descendants in Greater Europe, is being recognized as an important political interest. Granted, it's an interest that our rulers on both sides of the Atlantic insist must be vanquished, but that they must now name us explicitly is massively important to the spread of our ideas.

The concept of the enemy has returned to politics.
(((Whites))) with "leftist" enemies, with Asian enemies, "Islamic extremist" enemies and so far as they can help it (((and they can force choices that you should not want to make, such as Hillary or Trump))), "friends" with "moderate Jews"..."moderate Islam"...."moderate blacks"... "friends with the right wing" - the "that's the way it is" club, the Jesus suicide map club and friendkinstein club 88 - European neighbors be damned ..be friends with "the alternative right" and its (((entryist big tent, and with that perhaps the "alternative left"))).
ibid:

Get ready for the storm, because White people, this is your fault. Because of your existence, millions of members of designed oppressed groups must live in fear of being treated like outsiders.
While you are at it, brace yourself if you are an ethnonationalist, for the reality that the US has been the adversary of ethnonationalism in most cases, as in Vietnam, the Philippines, in Japan, the Turkish Kurds and more - indeed, where have they defended ethnonationalism?
ibid:

Americans will have to decide very soon—quickly—where they stand on President Trump. The choice now is pro-Trump or anti-Trump, and nationalists as much as anti-nationalists have made him into an avatar of American Whiteness.
That's right, the Alternative Right has been co-opted into representation of their interests by that fool: that crass businessman, that mere promoter of the brand name attached to his failed, toxic assets as a means to pay off the Jewish financiers saddled with his shallow but grandiose vision, now intimately entwined with Jewish values - Donald Trump is here to represent (((White interests))).
ibid:

With his opponent out of the way (probably for good), where people stand on this choice will become much more salient.
With Hillary, the quintessential personification of the White man hating bitch out of the way, hopefully it will continue to feed their right-wing hubris to help highlight and distinguish them as they tend to obfuscate and muck-up the ethnonationalist agenda.
ibid:

Our position is not unassailable, but it is stronger than ever before. So we celebrate, that President Trump has given rise to nationalism, to America First, to formal recognition of the Alt-Right, to outing cuckservatives as #NeverTrump turncoats, to (((anti-globalist))) memes entering the public consciousness, to levels of shvitzing that shouldn't even be possible, and more than anything else to hope for the future of our people, not just in the United States but around the world. This is as much a victory for White Americans as it is for Swedes, Australians, the British, the French, and other European peoples. We will make the world save for ethnocracy.
Jews have money and they know that they can buy their way into enough of you such that your (((Whiteness))) around the world will be mixed with their motives.
ibid:

We knew the world would not be the same. A few people laughed, a few people cried, most people were silent. I remembered the line from the shitlord scripture the Bhagavad Reeeeeeeta; Kek is trying to persuade the prince that he should save his people, and to impress him takes on his frog-headed form, and says, "Now I am become meme, the destroyer of cucks." I suppose we all thought that, one way or another.
You aren't Kek, but you are frogs, you are somebodies, somebody frogs on lily-pads; on water boiling slowly now; perhaps you'll jump out of the pot and into the waiting arms of your kosher mates; before that, to prove your anti-Jewish credentials, perhaps you'll do them a favor by exterminating the undesirables from among them, while also true to your (((Fuhrer))), killing those inferior "lefty" Whites.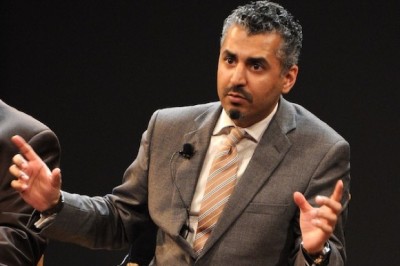 Maajid Nawaz, an activist against "Muslim extremism", is placed on The (((SPLC)))'s hate list. The SPLC is a Massad controlled group which has, in effect, washed its hands of Nawaz (for not representing their authentic dirty work enough?); while Spectator reporter (((Cohen))) libelously attributes that SPLC designation and liberal irresponsibility as being the first fatwa issued by "The White Left."
The White Left has NOT issued its first, or any fatwa, as Nick Cohen asserts, but what The SPLC has done is tantamount to aiding and abetting one.
One may argue that Nick Cohen is as confused as his audience about the terms "left" and "liberal", but it is not likely that someone with the name Cohen and entrusted to a prominent writing position at The Spectator is trying to be careful about clearly describing a platform to serve the full class of White interests - i.e., a White Left, not to be confused with liberalism, a confusion of terms promoted by his fellow tribesmen, and by which they've been able to confuse the public for decades now.
In fact, he does indulge in a new twist. Whether he fancies himself as being descriptive of White liberals (in his view, Jews, such as Mark Potok of the SPLC, would be included as White) or he has some idea of the power of our burgeoning White Left platform, and therefore seeks to confuse it pre-emptively, he is attributing to the term "White left" logics of meaning and action which do not follow from our platform of White Left Nationalism - The White Class.
Indeed, I had discussed the case of Maajid Nawaz with Kumiko, who had explained to me the irony of The SPLC placing this man on their "hate list."
While I am against making the distinction between "radical and moderate" Islam, as I recognize all of Islam to be harboring and wielding our destruction, whether most active in a present episode or not, I would not go so far as to put at risk to a fatwa a man who has, in fact, come to denounce the more violent and destructive expressions of Islam and is trying to encourage other Muslims to take advantage of more healthy, moderate and liberal life possibilities.
Kumiko showed me this video of a speaking engagement of Nawaz's, where he describes his project. She and I agree that Nawaz is a bit off in his recommendations - we would ultimately prefer a full denunciation of Islam in favor of Left Nationalism for his people, but also agree that such sudden prescription is both unrealistic and would be even more dangerous to him; as would our taking his side, in defense of him against the SPLC. Kumiko figured that we would not help him, that we would contextualize him in a way that exposes him more to Muslim violence by associating him with platforms (such as this) of White advocacy; while making an association here would also expose him to further Jewish vitriol, such as The SPLC placing him on their "hate list."
Nevertheless, we think, "of all the Muslims to put on their hate list!" ?
The last straw for me though, making it a bad option to keep silent, was this Cohen guy trying to say that "The White Left" has issued a "fatwa" on Maajid Nawaz, when in fact it is The SPLC that is putting him at that risk, with a clear signal to more radical Muslims - "have a go at him, we wash our hands of defending him in his attempt to moderate Islam."
Now then, for a look at the article which attempts to blame something which Cohen calls "the white left" for this.
The Spectator, "The white left has issued its first fatwa", by Nick Cohen, 31 Oct 2016:


Maajid Nawaz

[Cohen]: I have never advised anyone to use the English libel laws. I spent years helping the campaign to reform them, and am proud of the liberalisation I and many, many others helped bring. I have to admit, though, our achievement was modest.
...and hypocritical, as now you misappropriate the term and in fact libel what would be a proper articulation of The White Left, if the term were disentangled from decades of Jewish journalese confusing "left and liberal;" and understood properly by contrast - by the public, and somehow by copyright law.
Ibid: Libel in England remains sinister in intent – the defendant has to prove he or she was telling the truth – and oppressive in practice. Parliament and the asinine Leveson inquiry into the press failed to tackle the horrendous costs, and kept libel as the preserve of the rich and the reckless. You can risk spending £1 million before a case comes to court. Despite reform, libel courts remain the place oligarchs and charlatans go to suppress the truth.
Well, I will not initiate a case against the sinister intent of Jewish media, even though I believe it is their sinister intent to prevent White (as in not Jewish) people from organizing, unionizing in their exclusive defense - a defense of those Whites who are relatively innocent, who are not right wing supremacists, but are rather characteristically cooperative, non-coercive separatists: White Left ethnonationalists - that there is by contrast an antagonism, a persistent, sinister intent on the part of (((media, academia and other niches))) to confuse the term "left" with "liberal" when it applies to Whites and a would-be "White Left" in order to keep them from defending themselves against the genocide that is being launched against them by Jewish and neo-liberal interests: by means of open immigration of exploding non-White populations, "anti-racism" (i.e., prohibition of White discrimination on the basis of racial and ethnic groups, even in national interest), ubiquitous promotion of race-mixing, endless propaganda of Whites as evil, advancing non-White interests with and against the concept of "White privilege" applied across the board, to all Whites, as something to be "legally corrected" ...their right to abstain from forced contract and imposition undone - a feudal differentiation of laws which disadvantage White organized defense; compelling their mere servitude, their ultimate extinction enforced at the behest the YKW and neo-liberal PTB.
Not only would Cohen libel the term, "White Left," saying "it has issued a fatwa" but he's libeled The White Left also by associating it with neo-liberalism and the SPLC in its nefarious irresponsibility to put further at risk a man who is risking his safety to try to encourage more reasonable ways for Muslims.
The White Left is issuing no such fatwa against this man, and rather believes that his heart is in the right place, even if still a bit misguided.
Ibid: Last night, however, I found myself advising the anti-fascist campaigner Maajid Nawaz to sue in the London courts. I even gave him the names of lawyers who would be happy to help. The attack he is facing is so grotesque, ferocious remedies seem the only response.
It is not "fascism" that he is campaigning against inasmuch as he is articulate - it is the right-wing feudalism of Islam and its (terroristic, if need be) imposition of imam compradores, radical shock troops and the feudal Muslim way of life against what would have been Left ethnoationlaist nations; if not for the destructive imposition as aided and abetted by neo-liberals.
Ibid: Nawaz's enemy is not the usual user of the libel law: a Putin front-man or multinational. It is an organization that ought to share Nawaz's values, but because of the crisis in left-wing values does the dirty work of the misogynists, the racists, the homophobes, the censors, and the murderers it was founded to oppose. It does it with a straight face because, as I am sure you will have guessed, the fascism in question is not white but Islamic. And once that subject is raised all notions of universal human rights, and indeed basic moral and intellectual decency, are drowned in a sea of bad faith.
Lets clarify what is really going on here, Nawaz's enemies are right wingers, Jews (such as the SPLC) and neo-liberals who seek Islamic compradores and shock troops to disrupt Left ethnonationalsm.
Ibid: Nawaz is from Essex. He has fought and been beaten up by white British neo-Nazis. He fell in with Hizb ut-Tahrir while he was young. When he ended up in a torture chamber in an Egyptian jail, he abandoned Islamism for liberalism. Since then, he and his Quilliam Foundation have struggled against both the white far right and the Islamist far right. They have defended liberal Muslims and, indeed, all of us from lethal blasphemy taboos and the threat of terrorism. They respect freedom of speech, including the freedom of their enemies to speak. (When they asked me to introduce their report on online extremism, I was pleased to see them warning the state against the folly of trying to ban extremism rather than argue against it.) Quilliam and Nawaz support women's rights and gay rights. They believe that there is no respectable reason why men and women with brown skins should not enjoy the same rights as men and women with white skins. They think they should try to stop young Muslims joining Islamic State, not just for the sake of the Yazidis they will take into sex slavery, or the civilians they will tyrannise and kill, but for the sake of the young Muslims themselves.
And now you would try to say that we, "The White Left," are issuing a "fatwa" against a man who is trying to do this good work? Who is libelous here? Not The White Left: we issue no such fatwa. On the contrary, we commend his good intention.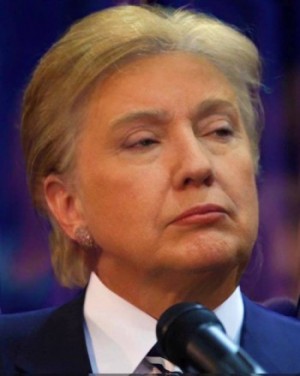 Hillard Clump
The conventions reveal a "Hillard Clump" as the candidates pursue the same fundamental paradigm shift in domestic and foreign relations - which is ultimately anti-White.
The Republican and Democratic conventions show a common paradigm behind both parties in terms of domestic and foreign agendas: both sides were superficial in presenting themselves as the nationalist champions, concerned to protect the economic interests of classes below Jewish and other oligarch interests. Their policies a) hearken back to older industrial methods - production methods by which America cannot compete and which are obsolete compared to the robotic methods a first world nation should pursue in self interest; and b) policies of tariffing, which will not only hurt the Asian economy, but raise the price of goods, and thereby offset wage increases domestically. Thus, the ostensible nationalism of Hillard Clump is not going to improve the economic prospects of underclass Americans. In fact, both sides are just pursuing policies which retain America's liberal, de-White unionizing basis - the Republicans have revitalized their party by placating Whites with the hope that they may find their way through the proposition nation with dog whistles to "anti-PC", etc.; hence, maintaining the party as good sport in the mutual foil game. By following suit, Whites are being roped-in to its racial mixing bowl; while the Democrats pursue their more flagrant pro-non-Whites agenda to make the "choice" seem more dramatic and important than ever - there isn't a dramatic choice: It's Hillard Clump.
Both sides are working for the same overall paradigmatic shift in foreign policy as well, configuring foreign relations to secure Jewish and oligarch interests. Hillard Clump are in favor of subduing Iran and its deal at the behest of Israel. Even more significantly, they are both shifting toward a policy of containment of Asia, and China in particular: Trump will present Israel's Russian option against China and the rest of Asia, while Hillary will favor Saudi; but the primary outlook in either case is against Asian development - also against the rest of the third world development for those who care - however, the anti-Asian angle is significantly in Israel's particular interests and NOT in White interests. That is because it will suppress Asian development in order to keep their ethnonational powers from growing, while Jewish and other oligarch interests keep comprador contacts (typically Muslim Imams) in place to exploit them. This policy of containing and suppressing Asia will not only hamper any projection and threat of Asian ethnonationalism against Jewish and oligarch exploitation, it will hamper Asian ethnostates from cooperating with European ethnonationalism against Jewish and oligarch power. At the same time Jewish and oligarch interests will continue to disrupt the projection of European/ White ethnonationalism through the ongoing promotion of race mixing civic nationalism in Europe and in America - in America, under the guise of "mutual economic class interest" ("protectionism" of America's propositional underclasses); and in Europe, under the guise of needed labor and youthful diversity to break-up stayed nationalistic, racist, xenophobia. This foreign policy of Hillard Clump is thereby designed to head-off the possibility of European/ White ethnonational cooperation with Asian ethnonationalism because Jewish and other oligarch classes recognize that cooperation to be the greatest threat to their power and sources of power.
Examples of the common domestic/foreign paradigm shift from the conventions:
Republican: Ben Carson dog whistles a quote from The Book of Esther - "In such a time as this" (when war against Iran is called-for)
Democrat: Elijah Cummings expresses his true belief that the Democrats are opposed to oligarch interests, while he is forced to talk over the chants of fellow true believers, shouting, "stop the TPP."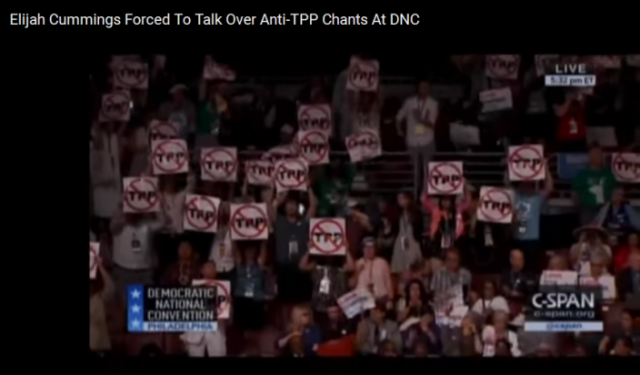 Washington Post: For three-full hours, they objected nearly every time a motion was brought up for a voice vote, calling instead for a roll call; they chanted against the TPP trade deal; they waved signs and banners.