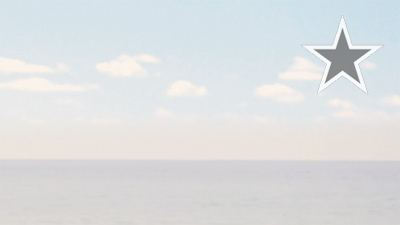 Rather than having some kind of lengthy preamble to this article, it's better to just say this directly, and in the clearest possible language.
Much has been said about Christendom, many nationalists of many different stripes have spoken about it, but the fact is that there is no 'White Christian Civilisation'.
It's just someone else's spiritual framework and someone's else's jurisdiction. I think it's time to shed some light on that fact, and so this will be the first of a multi-part series on the subject.
Here's a premier example of this framework:
Huffington Post, 'An Open Letter to White Men in America', 24 Jul 2015, Rev. Dr. John C. Dorhauer wrote:

Rev. Dr. John C. Dorhauer
President of the United Church of Christ, author of two books, Doctorate in White Privilege, Shalom Award recipient for peace commitments.

Dear White Men,

You are persons of privilege.

You didn't earn it. More than likely aren't yet prepared to either admit to it or lose it. This letter, written by one of you, is offered to invite you on a journey of insight, honesty, hard truth and just living.

[...]
Yes, that is a reverend saying that. At the Daily Stormer, they carried this article and there they highlighted the mainstream liberal aspect of the content, but they unfortunately did not mention the root of the matter.
The narrative of your 'white privilege' acting as a justification for the expropriation of everything that you have in your own lands is not an aberration or a distortion of Christianity as some Christian 'nationalists' would propose. Rather, this is the logical and final trajectory of what Christianity is about and what Christianity does.
It is an inescapable fact that Christian churches have a tendency to preach doctrines advocating your dispossession and extinction. The fact that Dorhauer is a Shalom Award recipient is not an accident or an aberration. Most Christian authorities are openly in collaboration with Jewish lobby groups. Occasionally there are what appears to be exceptions to this rule, such as an occasional bishop or pastor criticising Jewish cultural power. But those are exceptions that only prove the rule.
Christianity is not a European religion, it originated in the Levant and its fundamental ethnic character is one that caters to its original owners. It was Saul of Tarsus, who would later be known as 'Paul', who projected Christianity into the Graeco-Roman world. The doctrines that 'the meek shall inherit the earth', and that 'the last shall be first' are ideas that were comforting to the lower classes in the Roman Empire and which stifled the will of the strong by stamping out diversity of belief and of thought, and stacked up their own funeral pyre for them.
Centuries later, as Rome was becoming crippled under an internal rot caused partly by Christians, the co-opted Roman state then imposed Christianity at spear-point onto all Indo-European peoples that it encountered, and spread from there.
But how precisely does it operate? Let's tackle that now.
To understand its mechanism, you have to check with its owners:
Jewish Encyclopedia: The unedited full-text of the 1906 Jewish Encyclopedia, 'GENTILE':

A word of Latin origin (from "gens"; "gentilis"), designating a people not Jewish, commonly applied to non-Jews. [...] In its most comprehensive sense "goi" corresponds to the other late term, "ummot ha-'olam" (the peoples of the world). Toward idolatry and the immoralities therewith connected, the Biblical writings display passionate intolerance.

[...]


Inasmuch as the Jews had their own distinct jurisdiction, it would have been unwise to reveal their laws to the Gentiles, for such knowledge might have operated against the Jews in their opponents' courts. Hence the Talmud prohibited the teaching to a Gentile of the Torah, "the inheritance of the congregation of Jacob" (Deut. xxxiii. 4). R. Johanan says of one so teaching: "Such a person deserves death" (an idiom used to express indignation). "It is like placing an obstacle before the blind" (Sanh. 59a; Hag. 13a).

[...]

R. Emden, in a remarkable apology for Christianity contained in his appendix to "Seder 'Olam" (pp. 32b-34b, Hamburg, 1752), gives it as his opinion that the original intention of Jesus, and especially of Paul, was to convert only the Gentiles to the seven moral laws of Noah and to let the Jews follow the Mosaic law — which explains the apparent contradictions in the New Testament regarding the laws of Moses and the Sabbath.

With the conversion of the Gentile to Christianity or to Islam, the heathen and pagan of the civilized or semi-civilized world has become almost extinct, and the restrictions placed on the ancient Gentile are not applicable to the Gentile of the present day, except in so far as to consider him a Noachian observing all moral laws, in contradistinction to the Jew, who as one of the chosen people observes in addition the Mosaic laws.
There is a price that comes when Europeans choose to make themselves into 'Noachians', which is to say 'Christians'.
A society revolves around a central pole, and the location at which that pole is placed has a significant impact on the trajectory of that society's development. In the realm of infinite possibilities, where no frame of reference is established, and there is no orientation for society, the manifestation of the heirophany—the appearance of the sacred—reveals a fixed point, a centre around which everything will revolve. The manifestation of the heirophany is what ontologically 'founds the world', for a given society.
By its extension it also creates a jurisdiction under which value judgements are made.
Christianity is tied to a central pole that manifests in Israel, it is anchored in Jerusalem. By attaching itself to Israel, Christian Westerners are giving Judaism a de facto jurisdiction over their lands. When the west does so, it basically is imprisoning itself under a foreign jurisdiction controlled by Jewish owners. The Christians become the wardens of that prison, even as they are in tension against the same Judaism whose 'employ' they are in.
This results in one of two scenarios:
In the event that the Christians become ethnic nationalists, they may regard the Jews as strangers, yet they themselves are strangers as well, because they themselves are effectively Jews, alienated from their own land and deputised by the very group that they fulminate against.
In the event that the Christians do not become ethnic nationalists, they embrace the Judaic roots of their own religion openly and revel in their own deputisation to Judaism.
But which position they choose once adhering to Christianity is irrelevant, because their social function in any society that they come to govern will inexorably and ultimately be to persecute and destroy anyone who isn't in the Abrahamic monotheistic club which they have become entangled with, and which has ontologically traced out their world view.
This is how they will treat anyone within their captive jurisdiction who is not part of the club:
Jewish Encyclopedia: The unedited full-text of the 1906 Jewish Encyclopedia, 'GENTILE':
Having in view the curbing of assimilation and the protection of the Jewish state and society, the legislators, men of the Great Assembly, adopted stringent measures against these Gentiles. These laws were collected and incorporated in the Mishnah, and were interpreted in the Gemara of the Jerusalem and Babylonian Talmuds. The restrictive regulations may be classified as having been enacted for the following reasons: (1) to exalt monotheism, and Israel as a nation; (2) to combat and outlaw barbarism; (3) to overcome the unreliability of the Gentile; and (4) to counteract Gentile laws not in harmony with the humanitarian laws of the Jews.
Pay particular attention to point number four and point number two and implications of them. The Jews believe that the laws and social norms of non-Judaised populations are 'barbarism', and that it is their prerogative—assisted of course by the inherently Judaised Christian deputies—to bring everyone into compliance with the 'humanitarian' laws of the Jews.
By what methods would they try to accomplish this? By all methods. That it would result in systematic attempts to dismantle what they call a 'barbarian' ethnic group's soveriengty over its own civic space is something that inheres in the logic of such a world view:
Jewish Encyclopedia: The unedited full-text of the 1906 Jewish Encyclopedia, 'GENTILE':
The barbarian Gentiles who could not be prevailed upon to observe law and order were not to be benefited by the Jewish civil laws, framed to regulate a stable and orderly society, and based on reciprocity. The passage in Moses' farewell address: "The Lord came from Sinai, and rose up from Seir unto them; he shined forth from Mount Paran" (Deut. xxxiii. 2), indicates that the Almighty offered the Torah to the Gentile nations also, but, since they refused to accept it. He withdrew His "shining" legal protection from them, and transferred their property rights to Israel, who observed His Law. A passage of Habakkuk is quoted as confirming this claim: "God came from Teman, and the Holy One from Mount Paran. . . . He stood, and measured the earth; he beheld, and drove asunder ["let loose," "outlawed"] the nations" (Hab. iii. 3-6); the Talmud adds that He had observed how the Gentile nations steadfastly refused to obey the seven moral Noachian precepts, and hence had decided to outlaw them (B. K. 38a).

[...]

The question arose whether a Jew might share in the spoils gained by a Gentile through robbery. One Talmudic authority reasoned that the Gentile exerted himself to obtain the ill-gotten property much less than in earning his wages, to which the Mosaic law is not applicable; hence property seized by a Gentile, if otherwise unclaimed, is public property and may be used by any person.
Yes, you read that correctly. They consider that you are outside 'the law' and that as long as you remain outside 'the law', then your property rights get transferred 'to Israel'. At the same time, if they can establish that you obtained wealth through what they call 'robbery', then their system passes a similar judgement which is that your property is regarded as 'public property', and may be 'used by anyone'.
The concept of 'white privilege' is being utilised as a rhetorical device, which posits that everything—your land, your assets, your children, your philosophical heritage, your mind, really everything—is a founded upon the basis of 'theft', and thus open season can be declared on it, offering it up for ransacking and looting by others.
Here's an example:
Rollingout, 'White privilege or White pillage?', 05 Dec 2014, Rudwaan wrote:
Whites benefited and are benefiting from White pillage, but benefits are not privileges. The bank robber benefits from his crime as long as he gets away with it, he is not privileged, he is a taker, a raper, a pillager. The mafias and cartels who pay off the authorities sworn to oppose them are not enjoying a privilege, they, like Whites, are benefiting from there illicit trade as long as they can get away with it, through the use of violence and payoffs they effectively keep the hounds of justice at bay for as long as they can. That benefit is then passed on to their offspring and subsequent generations who from a position of abject ignorance of their past operate under the sanitized illusion of 'privilege' when in fact they are benefactors of rape and pillage.
Above is a further extension of the concept of 'white privilege', where it would follow that it would even be seen as 'legitimate' to rape and pillage white people.
And to revisit the words of the inherently deputised Christian that were quoted at the beginning of this article:
Huffington Post, 'An Open Letter to White Men in America', 24 Jul 2015, Rev. Dr. John C. Dorhauer wrote:
You didn't earn it. More than likely aren't yet prepared to either admit to it or lose it.
Note, Reverend Dorhauer is not talking about someone's colonial outpost here, and he is not talking about conflicts between European Americans and Native Americans. He's talking about getting you to consent to place yourself under his jurisdiction inside your own land so that you can be found 'guilty' of various 'sins', so that he can induce you to accept the judgements that he and his cultural masters are handing down.
This bears remarkable similarity to what the Christian-convert members of the Vietnamese elite clique did to the people of Vietnam after it was culturally infiltrated by Christian proselytisers during the rule of Emperor Gia Long after 1802. By the time of the rule of Emperor Tu Duc, Vietnam was not only internally divided and unable to rationalise its own defence, but also threatened from outside, as Christians and Christian missionaries condemned the non-Christian Vietnamese people as 'barbarians' for having attempted to defend their ethnic genetic interests from Christian onslaught, and essentially invited France to attack Vietnam. This was one of the factors which led to the Tonkin War in 1885.
The same kind of narratives that they used against the Vietnamese, are those that are now—in slightly different form—being used against European-Americans. They make no differentiation between peoples ultimately, they see everyone as an undifferentiated mass as GW has noted, because in the Christian, Judaic, and Islamic world view, all those who refuse to subject themselves to 'the law' of their monotheistic desert-god, are 'barbarians', or 'goyim', or 'infidels'—all synonyms—whose property rights are forfeit.
Subjecting yourself to that essentially Jewish jurisdiction—through Christianity—allows them to execute that warrant for expropriation against you.
Kumiko Oumae works in the defence and security sector in the UK. Her opinions here are entirely her own.