Majorityrights Central > Category: Far Right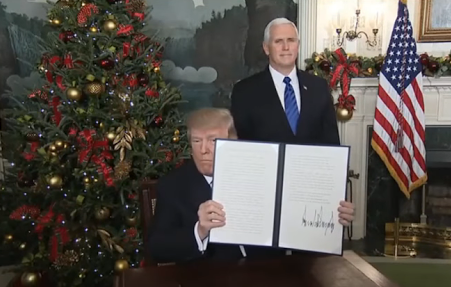 Trump signs recognition of Jerusalem as Israel's capital.
In a speech that Benjamin Netanyahu actually oversaw in drafting, Trump announced that the US will officially recognize Jerusalem as Israel's capital.
This will please nobody but Israel, some right wing YKW and some bible thumping rapture bunnies from America's Jesus belt.
At the same time it has played into the "crusader" rhetoric of ISIL and other Islamic fundamentalists, as inspiration for more terror.
Further, having firmly taken the side of Israel has neutered The US as a negotiator in the region; while defacto yielding greater influence of negotiation in the region to Putin, as he gains in appearance of neutrality (he isn't neutral; he's in Israel's pocket as well) and increases The Russian Federation's bargaining position in the Middle East.
That is just the start.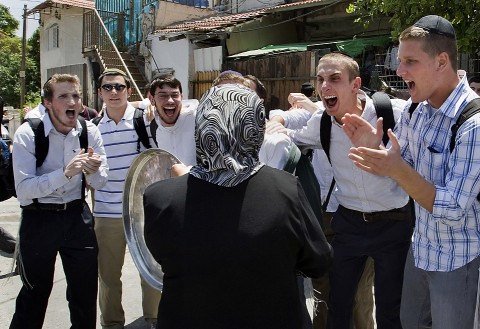 The most fundamental plank of Trump's candidacy was to undo the Iran deal. A move that is good for nobody, but because Israel wants it, a motion which has been key to facilitating Trump's presidency.
The Iran deal had paved the way for well considered, slow, steady liberalization of Iran that would allow other nations linked though the Silk Road to benefit with them through trade; while its undoing will increase fundamentalist Islamic reaction; combined with radicalization and destabilization of its regime, perhaps the resumption of Iran's nuclear program and an increasing risk of world cataclysmic war - world war III.
The announcement of ZOG's further consolidation - Jerusalem recognized as capital of Israel - comes, of course, after Trump and Kushner have armed Saudi to the umpteenth degree and endorsed its consolidating of Zion complicit power aimed in alignment with Israel against Iran.
Kushner Is Leaving Tillerson in the Dark on Middle East Talks.
All because ZOG wants that. And make no mistake, again, the Russian Federation is ZOG as well; it's imperialist, parasitic oil business would be one of the few beneficiaries from a war with Iran.
"Israeli Defense Minister: 'I Prefer ISIS to Iran on Our Borders"
Jewish wars have already cost the lives of so many Americans, Europeans and our allies; not to mention being a waste of our economic and military resource - the military budget has devastated the American economy.
This affront comes with a litany of moves by the Trump administration to consolidate ZOG's grip at the expense of others.
Israel, already the recipient of some 10million dollars a day in foreign aid (according to former President Carter) has only had its aid increased; while Trump's new tax bill cuts taxes for the wealthiest Americans, which would include, of course, disproportionate benefit to the YKW among right wing cohorts. At the same time the bill increases tax on those making less than 75k; and because the bill (naturally) still leaves a tremendous deficit, ZOG takes aim at cutting Social Security and Medicaid - note that White Americans are an older demographic.
Meanwhile: Americans do not pay into Social Security beyond yearly earnings of $127,500. Why not?
The list of horrific ZOG effrontery goes on:
- For Jews, Supporting Trump is a Moral Imperative.
- Donald Trump gives Benjamin Netanyahu everything he wants.
Posted by Kumiko Oumae on Thursday, 16 February 2017.
- Trump and his cyber 'czar' Giuliani want to outsource US cybersecurity. Can you guess where-to?
Posted by Kumiko Oumae on Saturday, 14 January 2017.
- Only The US Remains in Support, Israel's Illegal Settlements Rest on the Alt-Right's Trump
Posted by DanielS on Monday, 26 December 2016.
- Is Donald Trump playing 181 dimensional underwater jenga-chess? (Hint: No.)
Posted by Kumiko Oumae on Monday, 05 December 2016.
- Russian Foreign Ministry Spokeswoman: Trump Won Thanks To 'The Jews'
Posted by DanielS on Monday, 21 November 2016.
- Alt-Right or Alt-Lite? It's worse than you think.
Posted by Kumiko Oumae on Friday, 18 November 2016.
The Alt-Right is a trendy facade that Paul Gottfried placed atop Frank Meyer's paleoconservatism, a rightist fig leaf to mask, control and direct a myriad of right wing reactionaries; to go against any upstart left ethnonationalism that might awaken and respond as the YKW and right wing sell-outs have consolidated power upon the 2008 US real estate bust.
- We Told You So: Trump Panders to Israel - among his pandering at AIPAC, Trump promised that Jerusalem would become the capital of Israel.

The litany of ZOG effrontery goes on, our readers might care to note…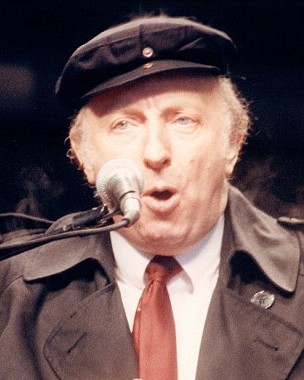 Arthur Scargill
..since we have an international audience, and sarcasm doesn't travel well, I am compelled to say immediately that Arthur Scargill is not GW's best friend, in fact, more like the opposite.
This article will be a work in process in regard to a hypothesis that I have of Scargill, that his successful fight against Edward Heath's conservative government fits in with a broader hypothesis of mine - namely that Jewish interests take the best, most serviceable ideas in terms of social function and organization - specifically in this case, I am talking about the left social concept of unions, guilds, syndicates - and they make them didactic, i.e., Scargill's union activism became didactic for the rubric and concept of the left, by having Soviet, Marxist and ultimately Jewish backing against ethnocentric, native nationalist interests; which forced right wing reaction. It is a reaction also manipulable, of which they will indeed make use in their interests. That is, where they fail to gain compliance with their international leftism - a "leftism" which spells liberalism against native ethnonationalism and tends only to allow for one nativist national union in the end - YKW.
A union is a social concept of members and non members; that is, in and out groups, non-membership, membership, legitimated discrimination and accountability on its basis. This concept can be applied to the level of ethno-nation. It is that level of unionized application especially which Jewish interests oppose - under the rubric of Marxism or the international workers Left, while deftly protecting their own Jewish unionization and nationalism (Jewish ethnocentrism and Zionism). But right wing interests, typically flying under color of objectivism, also tend to oppose this level of national unionization; and tend to conveniently go with their narrow interests as luck affords them or to be bought off by neo-liberal international interests and Jewish interests in opposition to the organization of native nationalism.
Thesis: It is standard operating procedure for Jews that they take good and compelling Left ideas for social organization, such as social unionization, and make them didactic (go over the top in misrepresentation with it to the point of reversal); compelling right wing reaction in their enemies as they are both more manipulable among enemies in that reaction and tending as such to frighten-off would-be popular supporters for the lack of empathic social perspective; its having been made didactic.
By associating himself early-on with Soviet Marxism, and successfully contributing to the overthrow of Heath's conservative government, Scargill was didactically facilitating the concept of international leftism which in the end would leave room for only one unionized nation - Zionism being the only native nationalist union to be allowed; thus it was that Scargill's unions movement was backed by proponents of international leftism and deployed as liberalism against the native national concept of Britain, imperviously forcing a reaction - Thatcher, whose Jewish objectivism acted further as a blunt instrument against the native nationalist union.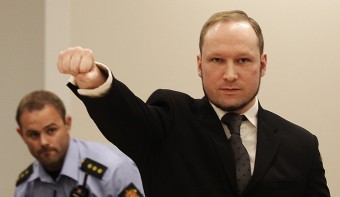 Anders Breivik
Where younger generations don't stay on page with the memo of the one unionized native nation to remain of international leftism, but maintain absolute liberalism against all native nationalisms - as the participants of a Workers' Youth League (AUF) summer camp on the island of Utøya did in their protest against Zionism - then a Zionist Breivik may be coddled to act through the available valves of ethnocentrically sanctioned aggression, that which is allowed by Jewish controlled discourse - coddled as such in his LARP to murder 77 kids in a misguided right wing reaction of nativist nationalism - Jewish interests want White nationalists to be didactic right wing reactionaries and to not be White Left Ethno-Nationalists.
Scargill more recently, still wears the red tie, but…
Coming back to the issue of Scargill, however, I thought he was going to more easily fit into the mold of a liberal, anti-racist, anti-native nationalist rat, masquerading as one concerned with unions and workers. Indeed, from what I know, admittedly not much, as I have not followed this history of British unions and their conflicts through the post World War II years, he perhaps still belongs in that category. There is evidence that he does, that he genuinely could have been a significant threat to the national interests, native and otherwise, of Britain and other European nations:
Early political and trade union activities

Scargill joined the Young Communist League in 1955, becoming its Yorkshire District Chair in 1956 and shortly after a member of its National Executive Committee.[4] In 1957 he was elected NUM Yorkshire Area Youth Delegate, and attended the 6th World Festival of Youth and Students in Moscow as a representative of the Yorkshire miners. In 1958, he attended the World Federation of Trade Unions youth congress in Prague.

[...]

National Union of Mineworkers

Scargill was a leader of the unofficial strike in 1969, which began in Yorkshire and spread across the country.[6] He had challenged Sam Bullogh, the chair of the Yorkshire area's NUM, to act on the working hours of surface workers, given that the union's conference had passed a resolution that their hours be shortened the previous year.[6] When Bullogh (unwell at the time) attempted to rule Scargill as "out of order", he was voted out by the area's delegates and a strike was declared across Yorkshire on the issue.[6] Scargill saw this strike as a turning point in the union's attitude to militancy.[7]

His major innovation was organizing "flying pickets" involving hundreds or thousands of committed strikers who could be bussed to critical strike points to shut down a target. He gained fame for using the tactic to win the Battle of Saltley Gate in 1972, and made it his main tactical device in the 1984 strike. By 1984 however the police were ready and neutralized the tactic with superior force.

In 1973, Scargill was elected to the full-time post of compensation agent in the Yorkshire NUM. (The Yorkshire Left had already decided to stand him as their candidate even before the strike.) Scargill won widespread applause for his response to the disaster at Lofthouse Colliery in Outwood, West Yorkshire, at which he accompanied the rescue teams underground and was on site for six days with the relatives of the ten deceased.[6] At the subsequent enquiry, he used notebooks of underground working from the 19th century, retrieved from the Institute of Geological Sciences in Leeds, to argue that the National Coal Board could have prevented the disaster had they acted on the information available.[6] This performance strengthened his popularity with the Yorkshire miners.[6][8]

A few months later the president of the Yorkshire NUM died unexpectedly, and Scargill won the election for his replacement, the two posts were then combined and he held them until 1981. During this time he earned the esteem of significant sections of the left and the British working class, who saw him as honest, hard-working and genuinely concerned with their welfare,[9] and he was also respected for improving the administration of the compensation agent's post. In 1974, he was instrumental in organising the miners' strike that led Edward Heath to call a February general election.

[...]

Scargill's statements in the years after becoming NUM president divided left-wing opinion with his support of Soviet Communism, most notably when he refused to support the TUC's positions on the Solidarity union in Poland or on the Soviet shooting of the Korean Air Lines Flight 007.[13] One branch of the NUM, at Amnesley in Nottinghamshire, put forward a vote of no confidence in Scargill in Autumn 1983 following his comments on these matters, but Scargill defeated this at a December meeting and won a vote of confidence instead.
It is suggested and with likelihood that his strikes, such as those on the coal mines during Thatcher years, could have been used by the Soviets and could have had disastrous consequences for national security had they not been countered by British security who were aware of underlying Soviet design.
Nevertheless, by recent talks of his - here, 1, 2, and 3 in favor of Brexit and against the European Union, its common market, etc, in which by contrast to neo-liberal interests, he goes so far as to argue against those who would depict as "racism" his and other's objection to immigration, as it is clearly against the interests of native workers, it seems that it is not quite so easy to depict him as running contrary to native nationalism, let alone his means (left unionization) doing that - at least not at first blush. Forgive the newcomers to this issue. While he may well have an outmoded idea of the sort of work and unionization to be protected, his heart appears now to be in the right place and the concept of unionization seems indeed to prevail as the natural recourse for organizing the people against scabs, the traitors and the downright treacherous - yes, including the treacherous by means of imposing immigration against native nationals; i.e., the concept holds up despite the fact that it has been typically misrepresented, including through him, by geopolitical forces trying to put forth Jewish/Zionist internationalism on the one hand and neo-liberalism on the other - both converging at a prescription of liberalism for native European nationalists; and since both sides are controlled by Jews and right wing objectivists, neither side wants anything like the unionization, the syndicalism of left nationalism for native Europeans and White diaspora as it would threaten their interests.
The concern now, of course, is that he is being used again by forces of neo-liberalism to placate naive native workers with promises of a place in obsolete production and protectionism in order to allow the YKW, Zionists and their Russian and American proxies to control the international market and labor - particularly Asia, as its rising interests would have little common ground with Zionist, Jewish and right wing interests as expressed through the Russian Federation and the United States; but may have a great deal to gain by making common cause with Left ethnonationalism among Europe and her diaspora.
More Silk Road News:
But wouldn't Asians traipsing among Europeans be looked upon as "scabs" in this concept, thus not having common interests and at risk to its adoption? Not if they're also characterizable as an accountable union, as opposed to the unaccountable ruse of objectivism.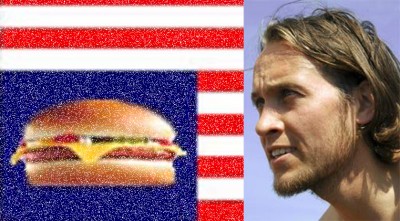 Not just a government issue patriotard, but full-blown ZOG agent.
Brett Stevens isn't just your average garden variety asshole - though he certainly is that as well - nor is he just your standard, government issue patriotard: he is an alphabet agent (or some proxy thereof) making word salad in service of ZOG and the YKW otherwise. The best that we can for him is that we might examine how an agent as such goes about twisting language games to the ends of his master.
I never liked what Brett Stevens was doing, was inclined to ignore him as being at best some sort of coward dispatched to re-direct WN into American patriotardism - with his dip-shit hamburger logo and all - likely an FBI agent, annoyingly, twisting our concepts around to that end: but now he's emerged full blown didactic to illustrate how an FBI agent (or whatever kind of agent he is) goes about twisting and retooling language games to make them fully YKW and ZOG amenable.
Of course those in service of the YKW do not feel the need to be especially covert about their advocacy in all places nowadays, particularly with The Alternative Right Tentosphere being what (((it is))), as it is devised to be YKW friendly - markedly so in its charter name site, Alternative Right, which re-published the Brett Stevens article "The Roots of Modern Anti-Semitism." They feel no need to be ashamed of their defense of Jewish interests, they are free to exercise their chutzpah, as they do by way of Stevens in this article. However, the real points for style in shabbos service come into play as Stevens and committee go to work confounding and re-directing proper ethno-nationalist understanding of the world that the more sophisticated and Jew-wise would otherwise be sorting out. We'll have a protracted look at how Stevens is doing that in a recent Red Ice interview of his - "Deconstructing Modernity" with Henrik Palmgren - after we first take look at that short piece of his, "The Roots of Modern Anti-Semitism", as it lays blame solely on the shoulders of Whites for their ethno-national disintegration, an argument typical of YKW chutzpah, and equally typical of them in tasking shabbos goy to argue as such.
Alternative Right, "THE ROOTS OF MODERN ANTI-SEMITISM, by Brett Stevens, 17 Feb 2017: While anti-Semitism makes no sense because it scapegoats one group for the failure of the much larger phenomenon of Western Individualism, it is easy to see how it came about in modern times because of the unfortunate affinity of a large percentage of Jews for egalitarian ideologies which also reveals the eternal tragedy of the Jewish people in Europe and Eurasia:
Ok, so we can see that Stevens is not only shabbos goy enough to play the eternal scapegoat card on behalf of the YKW, but he would also play their card of blaming our demise solely on our individualism and lack of rectitude, and how convenient an argument, now that Jewish interests have more money than god - according to them, we are supposed to see "a pathological desire for 'equality' in ourselves, to believe we are afflicted with a vain wish to emulate quite the magnanimity of Zion. They want these conceits to be seen as the key and sole cause of our problems. We should not try to emulate their organizational success with any of that leftism stuff. They want us to believe that they simply can't help it that they have vastly disproportionate money, power and influence, it is merely an offshoot of their inborn talent that they are able to be so magnanimous with your freedom, they're just better than you are. According to them, we should not succumb to time immemorial prejudices, they want you to believe that these prejudices, looking upon their money as having been funneled up to them by usury, are as "baseless" as depicting them as the veritable blood suckers of social capital in a wood carving of old.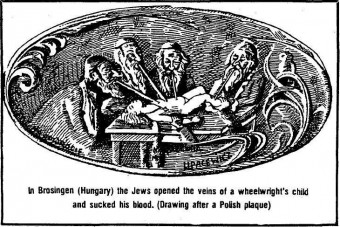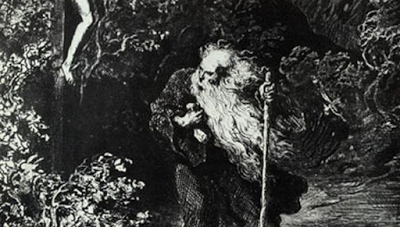 Stevens supplants depiction of YKW as the blood suckers of ancient prejudice in favor of "The Wandering Person-of-a-certain-ethnicity"
Ibid:

More legs than body.

"In 1934, according to published statistics, 38.5 percent of those holding the most senior posts in the Soviet security apparatuses were of Jewish origin. They too, of course, were gradually eliminated in the next purges. In a fascinating lecture at a Tel Aviv University convention this week, Dr. Halfin described the waves of soviet terror as a "carnival of mass murder," "fantasy of purges", and "essianism of evil." Turns out that Jews too, when they become captivated by messianic ideology, can become great murderers, among the greatest known by modern history."

When 2% of the population represents nearly 40% of the Communist Party, they will be targeted. Theodor Herzl, one of the founders of Zionism, recognize this when he noticed that among national populations, those who do not fit the national profile are attacked whenever things go wrong. But even more, when a stereotype becomes somewhat true, the brutality that follows seems justified or at least forgivable to most people, despite being unrealistic.

Naturally the tragedy of the Jews comes into play here. The Jewish diaspora began before the Jewish people were exiled from Palestine. It lies in the mixed-race nature of the Jewish population, who were probably once European but became merged with Asiatics and Asiatic-African hybrids because of Israel's place as the center of world commerce at the time.
Right. Stevens wants us to believe that the Jewish population were probably once European…and a species, we should suppose, perhaps to be considered in the same genus and cultural milieu with us once again: According to him, we are supposed to empathize with them on two grounds: After all, since their diaspora, they believe that they have been subject to unfair prejudice, viz. as being parasites upon the various populations of the world that they have circulated among - an unfair prejudice, they believe, against a symptom of their being homeless - kind of like our European diaspora in America have been depicted in their "White privilege"; and, secondly, we should be able to relate to them as being of common European origin - even though there is ZERO genetic evidence of that.
Ibid: Jews are a bourgeois tragedy: successful in business, they accepted everyone, which led to them changing from a European population to a mixed one. This guaranteed a home on none of the continents and, when their homeland in the middle east was dispossessed them, a wandering group who could never point to an origin and say "there, alone, we belong."

Like the good businesspeople of the West today, the original Jews accepted diversity because it made good business sense. Thriving businesses do not turn down customers because of their national origin. But in doing so, the Jewish people invited in the hybridization that ensured they would never have a racial home or continental home except themselves.

This fundamental alienation led to a fascination with anti-majority movements for many Jews, explaining their higher participation in Leftist movements. However, their lack of an identity in one of the four root races — Australid, Caucasian, Asian and African — then turned against them, as even the Communists recognized the power of nationalism.

While this seems like a problem without solution, nationalism solves [it]. A new race was made: the Jewish people. It belongs to no one but itself, and it needs its own homeland, whether in Israel or Madagascar. It will never be European again, but it can be the best of what it is, and this begins with a divorce from the alienation that has led it into so many disasters.

In the meantime, these historical events prove how nonsensical anti-Semitism is. Our problem in the West is that we are following the path that the ancient Jews did because, as individuals, we are willing to "succeed" at the expense of civilization. We cannot blame others for our own moral failing, and indeed, doing so obscures what we must do, which is to change our ways. First published at Amerika.org
Yes, they would have us believe that we should fully empathize with their right to a sovereign homeland while they have been integral in imposing unimaginably vile and burdensome numbers of interlopers upon us, in our nations and against our groups, against our will, because now they would lie and say, "we are of common stock and culture"..."but even so, they have evolved from us in these beleaguered diaspora circumstances to be different enough", even more "the special light unto us goyim - to give us a lesson of what it means to live as diaspora among diversity; from their besieged sovereign of Zion." According to them, we should be sympathetic to their aloof perch, because they are still like us in having started out in the same place as us; and with that duel empathic circumstance of origin and diaspora, were so "kind" as to have bequeathed a common Abrahamic "ethnic culture", of Noahide law, a tutelary yoke of obsequiousness to their rule, which we are supposed to recognized as a kindness offered and accepted just as the Alternative Right has in their quid-pro-quo with Zionism ...we are supposed to treat it not as the imperialist base and rule of Jewish diaspora operations, but as a completely sympathetic national ally which never did us any harm, just like its scapegoated diaspora, who started out just like us - we are supposed to believe, were wandering tribes of Europe, just like us.
OK, that's enough baloney there from Stevens' more forthright advocacy for Jews. However, Stevens has not only been put-up to turning simple anti-Semitic "prejudices" of old on their heads and into "sympathetic" excuses for them, he is also tasked with going after the more arcane and sophisticated kinds of topoi used by myself, Kumiko, GW and Bowery - Stevens is at pains to twist careful ethno-nationalist thought around and into ZOG interests, as one can see in the recent interview that he did to pitch his book, "NIHILISM: BETWEEN NOTHINGNESS & ETERNITY", in a podcast called "DECONSTRUCTING MODERNITY" with Henrik Palmgren at Red Ice Radio, 8 Feb 2017.
First of all, deconstruction is a mainstay premise of what modernity does to clear-away "the arbitrary" in its quest after foundational essences. It is NOT so concerned to not subject to arbitrary deconstruction and experimentation the precious inheritance that is. So, we already have a clue that Stevens is probably not going to give us something radically different from the modernity we've been getting as it concerns our interests at all (certainly not something like White Post Modernity) but something a lot more like bald modernity and nihilism in the service of the "reality of inequality", a "reality" that just so happens to serve the ehem, rather unequal position now of Jewish power and interests - who will try to placate us, if we are good sheeple, by sneaking-in some "radically" traditional Noahide consolation (yoking).
Brett Stevens - Profile of a ZOG agent? Probably Yes.
Brett Stevens says that he "came to the Alternative Right" through the "Dark Enlightenment" and "Neo-Reaction" - the latter two spheres of the Internet always struck me as Jewish language games as well; though I never investigated these Internet bubbles, Kumiko tells me that they are, indeed, fronts to divert the attention of STEM types, in particular, away from Jewish power and influence as key problems; and to direct people instead to see problems as being located strictly in "modernity" and "solutions", even if only stoically conciliatory, to be found by embracing "traditional" reaction by contrast - i.e., owning "reaction", the devil term attributed by leftists to right-wingers ("reaction" being a "good thing" now that the YKW are on top). Not only are these YKW/Zionist dodges of "The Dark Enlightenment" and "Neo-Reaction" the auspices that Stevens has come through, but they have emerged especially meaningful to understand as strategic language games within the political era at hand, as it has been revealed by Steve Bannon that he recommends this material, having read it and having been significantly influenced by it.
It is important, therefore, to understand not only agent Stevens overt advocacy of Jews, but also to untangle the more covert web-spinning that he is using to obfuscate, enmesh, entangle and frap-up genuine ethno-nationalist concerns with whatever arcane language games, including Dark Enlightenment and Neo-Reactionary misdirection that he can avail, in this case with Henrik -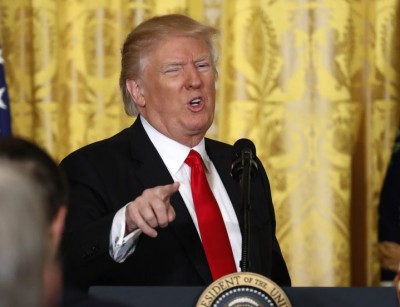 Upon Trump declaring critics, "fake news" as "enemies of the people",
Political Cesspool
advocates jailing along Sedition Act
Upon Trump declaring 'fake news' media 'the enemy of the American people'
Independent, "Donald Trump says 'fake news' media is 'enemy of the 'American people", 17 Feb 2017:

Donald Trump has branded his critics in the US press "not my enemy" but the "enemy of the American people", in a tweet that came a day after he launched a sustained attack on the media during a White House press conference.
The Political Cesspool advocates "locking them-up" - i.e., Trump should jail creators of "fake-news" in accordance with his oath to defend The U.S. Constitution against "enemies both alien and domestic." Note: The US Constitution has no explicit means to defend racial biological systems, but facilitates means to destroy them.
Pursuant of The Alien and Sedition Act and his sworn oath upon Inauguration:
The Political Cesspool Podcast, 2/18/2017

Hour 3

James [Edwards] and co-host Eddie "The Bombardier" Miller offer legal remedies available to the Trump administration for combating the media and other radicals who violate the boundaries of the Constitution and the First Amendment.
The Political Cesspool is a key tent of the (((Alt Right))) tentosphere, representing the bible-thumping, patriotard American South; this tent is CENTRAL to the paleocon basis of The Alternative Right: If you want to gauge who can always be deemed acceptable for the audience of the Regnery Circus (The Alt Right), think in terms of who might appear as a presenter or guest on the The Political Cesspool.
Ibid: The Political Cesspool Podcast, 2/18/2017

James Edwards (0:52): What we're going to focus on in this hour in depth, just me and Eddie, just yours truly and "the bombardier", we are going to talk about the fact that Trump declared the 'fake news media' [to be the] 'enemy of the American people.' Here's a direct quote, he said: "The media is the enemy of the American people." If they are an enemy of the American people, they are also an enemy of the state. What do you do with enemies of the State? This third hour, yours truly and the bombardier are going to be offering legal remedies available to the Trump administration for combating the media and other insurrectionists, other radicals who violate the boundaries of The Constitution and the First Amendment. In the third hour of last week's show which I thought was incredible!, Eddie made mention of The Alien and Sedition Acts that were put forth by John Adams way back in 1798. I've been thinking about that ever since Eddie brought it up. Eddie said, "Trump needs to lock-up the press." I said if you lock-up the press you're going to get impeached. He said then you lock up the Congress also.

Eddie Miller (1:59): Absolutely, absolutely!

James Edwards (2:00): Alright, so! We're going to start there. Now that may sound reactionary to y'all..

Eddie Miller (2:09): I hope so.

James Edwards (2:09): ..and certainly it is reactionary, it is reactionary compared to what you would expect from any administration going back many many years, but it is not unprecedented in American history; and again, what we're offering here are legal and Constitutional remedies ..what, the problem with America is, we've become too desensitized and too numb to the treason that its abounds, that abounds in America.

Eddie Miller (2:39): It is treason.

James Edwards (2:40): we've become too numb to it. We have a government that advocates for felonious law-breaking, illegal aliens and terrorists to come into this country without any vetting, without any strictures what-so-ever; we have a Congress and a media that advocates for murdering its own citizens in the womb! How numb must you be?!

James Edwards (3:00): Alright, now, Eddie, you served this country twice as a member of its armed forces. You were a combat medic in Vietnam. You took a, an oath similar to what the president takes when he is sworn-in.

Eddie Miller (3:13): Its almost identical.

James Edwards (3:14): Give us that oath and lets go from there…

Eddie Miller (3:31): Anybody who's ever been in the military did it, you took an oath basically to defend THE CONSTITUTION, THE CONSTITUTION of The United States, not the mom and apple pie, not the Country, we took an oath to defend The Constitution of The United States against ALL, ALL enemies both foreign and domestic.

James Edwards (3:53): Domestic! See, this is the key!


Eddie Miller (3:54): SO HELP ME GOD! We took that oath… the President of the Unites States ....took basically the same oath. He swore, he swore on the bible to fulfill the office of the The President of the United States and 'to defend The Constitution of The United States against ALL enemies both foreign and domestic.'

James Edwards (4:21): Domestic is the key because you can be an American citizen and still be in violation of The Constitution, be an enemy of The State, and if you are in fact that..

James Edwards (12:33): Trump himself has declared, the sitting President of The United States has declared the "fake news media" quote unquote the enemy of the American People; if they are the enemy of the State then you have to lock them up; and there is a precedent for that…I even put forth two tweets this week, time for he President to re-visit the Alien and Sedition Acts .. a series of four bills passed-by and signed into law by President John Adams in 1798 that made it harder for an enemy to become a citizen, that was the Naturalization Act; allowed to the President to imprison and deport non-citizens who were deemed dangerous, or who were from hostile nations, that was The Alien Act, and they criminalized the making of false statements that were critical of the Federal Government that was The Sedition Act: so those four acts in harmony were The Alien and Sedition Acts.

James Edwards (18:20): Back to The Alien and Sedition Act ...what can Trump do that is legally and constitutionally sound ..look, complaining about the press, mocking the press, its important, it needs to be done, but action has to be taken, we have four, maybe eight years to set things right because when Trump's out of office there will never be another Donald Trump, there will never be another Donald Trump, there will always be establishment insiders, Trump was a once in a civilization type candidate, so what can he do? He's got to get serious though! and he's going to have to get drastic and I think what we're talking is a drastic measure but it is constitutionally and legally sound.

Eddie Miller (19:05): We've pounded George Soros to death but he's just one of the very few insurrectionists, he needs to recognize the problem, and the problem is that people are calling, people in high places, including the media are openly calling for overthrowing law and order, they're saying, I've seen their banners, I've heard them say, "become ungovernable" ...I'll repeat that, they're calling for people to "become ungovernable." ...

James Edwards (19:50): And its important to show that there is precedent in the office of the presidency to take actions like we were subscribing tonight, er prescribing.

Eddie Miller (20:05): The law of the land has been since 1789 has been the Constitution of The United States
...(20:23) these people are breaking the law, they're trying to destroy the constitution, they're not trying to hide it. ... he needs to come out and call these people, like James said, they, including the media have become an enemy of the state.

James Edwards (20:47): We have four, maybe eight years to set it straight and if he doesn't get radical and I mean radical within the bounds of the Constitution its all for naught and he'll be a blip on the radar and its going to be over after he's done.

Eddie Miller (20:59): And you know what, he's going to have to have these people arrested and put on trial for treason. Because they're trying to overthrow The United States. I'll repeat that, they're calling for people to become ungovernable ....he's got to come in and lock these people up.

Eddie Miller (31:00): I'm going to read this straight out of The Constitution, here is the oath that the president takes: "I do solemnly swear or affirm that I will faithfully execute the office of the president of The United States and will to the best of my ability protect and defend The Constitution and nowadays they added, 'so help me god."

James Edwards (31:35): And if these people are in fact, enemies of the American people..

Eddie Miller (31:37): He has to do it!

James Edwards (31:37): If they're enemies of the American people, they're enemies of the state is an extension of the citizenry… (31: 54) What I'm asking for and I don't want to mince words, is Donald Trump should lock-up as John Adams did with the Alien and Sedition Act…

Eddie Miller (32:05): Any enemy of the state! any enemy of The Constitution of The United States.

James Edwards (32:08): And that includes members of the press and if member of Congress want to Impeach him over that, you lock-them-up too.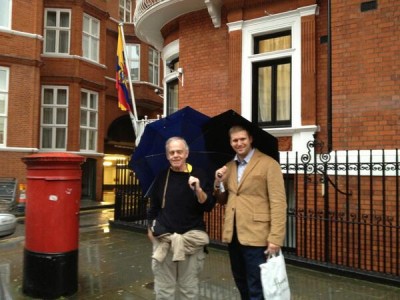 Regnery, Spencer, prime umbrellas of (((Alt-Right))) big-tentosphere.
Dear Daniel, I'm a reporter at Reveal News, a news service and public radio program in California. Thanks for responding to my Twitter message.

We're doing some reporting on Richard Spencer and Bill Regnery. I saw the "Richard Thpenther" post on Majorityrights.com, complete with a foto of the 2 of them together, and thought that you could certainly point me in the right direction on some basic factual issues, if you were willing.

So, I'd like to have a conversation. I'm happy to abide by whatever ground rules you set. Here's my bio, if you'd care to check me out, and my contact info is below. Thanks for your consideration, and please let me know how you'd like to proceed.

Looking forward, Lance Williams, Senior Reporter, Reveal from The Center for Investigative Reporting
Before moving on to detail the discussion that I had with Williams, I want to recap the left-right paradigm as it is conceived for majorityrights platform, since Williams was asking for my perspective on matters and since like everything that I've gleaned from academia and niftily re-tooled for our ethnonationlist interests, it has been attacked, no matter how well aimed, how effective and how coherent in those aims. Since I have not been able to overcome this misplaced jealousy, or naivety, bad advice or whatever causes the intransigence of this contentiousness, I must repeat myself.
Recently, I have been challenged again on the concept of left and right that I use. I refuse to back down and shouldn't back down for the utility and intelligibility of the concept of left and right as I conceive it. It is intelligible, intuitive even, as it underlies patterns of ordinary language use. It only becomes confused and counter-productive as people try to play along with the more "sophisticated" versions (perversions, really) that Jews have spun through media and academia; which the disingenuous or naive have bought into - as they disingenuously/naively see it serving their interests - the more "sophisticated version" puts forth an oxymoronic definition - that the left is synonymous with liberalism - an oxymoron indeed, conceiving a "union" without prerogative of membership inclusion and exclusion; in fact, by this definition, a union would be just the opposite, it is a "union" that would constantly seek the opening of its membership bounds, to never exclude any "scab" as its highest value (to unionize the entire world as members of the union, we can only imagine). The "sophisticated" White response and what the Jews want, what those disingenuous/naively going along with the arrangement of their terms do, is to say, "no, I'm not a leftist, not a liberal, I'm on the right! - and I can prove that I am not a racist. I'm pure, not arbitrarily setting union bounds of my racial group, despite merit or not, I'm basing membership on unassailable, objective facts and merit alone."
Ironically, this objectivist response underpins liberalism itself, the very form of the affliction against racial and national maintenance.
Naturally, any halfway intelligent and conscientious White, concerned for White EGI, is going to be mortified that Whites are going along with this, as it puts precious, circumspect patterns at risk and frightens-away potential membership for its lack of accountability. The Jews know this and they promote White identity as right wing because they know that it is going to deter group loyalty where it does not have them reacting into headlong disaster - a trap, fighting on supremacist grounds, (hubris) where they literally become the bad guys who get into disastrous conflict with those that should be their allies (some of them White ethno-nationalists, some of them non-White ethno-nationalists) - vilified as subhuman, these ethno-nationalist adversaries (nemesis) are nevertheless able to fight back very well, and greatly damage the EGI authoritatively designated by the right as its cause, as their adversaries have the collective moral high ground in the concept of social accountability.

Of course those disingenuously/naively going along with the right wing, objectivist version of nationalism, are veering toward two dubious premises with regard to any claims of nationalism: 1) Where otherwise nationalism is not something that just comes together by the invisible hand of nature as it is supposed to, then one or a relatively small number of leaders will assert what is the national group and direct it by their authority which 2) Tends toward limited accountability, as their purported merit for the position is the result of sheer factual (gawd given or sheer natural) merit to make assertions of themselves - it "just wound-up that way" as a result of (gawd given or sheer) nature; and again, the same would supposedly hold true with group and national boundaries - they are supposed to hold up basically because of sheer nature (or gawd). It is a tendency to want to de-emphasize social accountability (to want to have unassailable warrant, to ascribe to oneself innocence/to be unburdened of guilt and responsibility); and to see outcomes as a result of one's sole agency and sheer nature; while minimizing any joint construction and negotiation of those outcomes.
Quite naturally, such a fool's game as this, bereft of social accountability as it is, and has been, is a sucker's game that the Jews (and others, but the Jews most importantly) can take advantage of: it is ripe for them to find some White "leaders" and buy them-off or otherwise hoodwink them into leading, in accordance with Jewish interests, the White sheeple - who naively buy into the right wing, objectivist, "that's the way it isness", and less the matter of social construction and accountability that would allow them to effectively maintain their group defense, or even individual defense, ultimately - deliberate designation, delimitation of group boundaries, would immediately correspond with a form of unionization (you are in the union or you are not); an idea underlying any considered concept of "Left." Whereas the disingenuous and naive go along with the Jewish arrangement of the terms, i.e., that "the left" means unionization only for non-Whites and those antagonistic to White men and their bounds - a prohibition of unionized boundaries for Whites, this is of course an absurd contradiction for Whites - from their end, it is liberalism: a prescription to rupture would-be unionized boundaries, borders, and the social accountability that would facilitate those boundaries and borders by contrast to sheer liberalized mishandling.
Lets pretend for a moment that people are not so retarded as to not be able to understand that and move on.
By contrast, what I have diagnosed as the concept of left nationalism within ordinary language and sustaining a consistent pattern of understanding, making consistent sense, is that: The moment one recognizes the truth by contrast - that we are in interaction, have some social connection and social indebtedness for the origin and maintenance of our manifest form of existence, therefore some responsibility and accountability; further recognizing that we make things together with other people, more or less - more, when we are more obviously responsible for a joint construction and less, but still some, in the agreement of how the more brute facts come to count - we are in the realm of the social and acknowledging the potential for accountability. And once we are in the world of accountability, we are in the world of delimitation, where not just anything goes. We are recognizing social responsibility and then the possibility that we have responsibility more to some than others - more responsibility to those within the "group", the group designated by consensus and negotiated authority; including responsibility to those deserving of membership but requiring incentive to remain loyal, though they are not on top of the game and ready for higher organizational roles at this time.
In sum, leftism is about recognizing the inextricable reality of interaction, social indebtedness and responsibility, therefore the motion for unionization as a means of accountability and group maintenance, designating out-groups and in groups thereupon, with social accountability as such. Nationalism, ethno-nationalism and racial defense, are a matter of larger scale unions.
Rightism is a motion in its ultimate trajectory toward unassailable warrant in objectivity or divine ordinance, to reduce social accountability through purported objectivity, supra-social principles or divine will. Now, one might object that rightists can be nationalists, or responsive to social needs. What I would say to that is that the moment they are doing that, they are doing a "left thing", they are going into the social world and its accountability, left nationalism, but without the premises that would solidly ground and sustain group systemic maintenance inasmuch as they retain rightist premises as their ideal and their aim, the lack of accountability thereof; as such, they are primed for subversion by people willing to use the leverage of collaborative agency against them.
Now lets see how this concept played out when I was queried by "RealNews" senior reporter, Lance Williams.
Majorityrights.com

Dear Daniel,

I'm a reporter at Reveal News, a mews service and public radio program in California. Thanks for responding to my Twitter message.

We're doing some reporting on Richard Spencer and Bill Regnery. I saw the "Richard Thpenther" post on Majorityrights.com, complete with a foto of the 2 of them together, and thought that you could certainly point me in the right direction on some basic factual issues, if you were willing.

So, I'd like to have a conversation. I'm happy to abide by whatever ground rules you set. Here's my bio, if you'd care to check me out, and my contact info is below.

Thanks for your consideration, and please let me know how you'd like to proceed.

Looking forward.

LW

Lance Williams
Senior Reporter
Reveal from The Center for Investigative Reporting
1400 65th St. Suite 200
Emeryville, Ca. 94608
https://www.revealnews.org/
office: 510-809-3175
cell: 415-298-2317
Naturally, at this point, I looked at the RealNews outfit's website, took note of who headed and staffed it, what their basic mission is - obviously very Jewish, very anti-White (pardon the term, as it is misused by those who would misrepresent White ethno-nationalism), very involved in Jewish headed, non-White coalitions, antagonistic to White ethno-nationalism and its necessary alliances.
First on the list: Colored guy, perhaps mixed Semitc origin:
https://www.revealnews.org/author/aaron-sankin

Aaron Sankin
Reporter
.(JavaScript must be enabled to view this email address)
@asankin
415-786-0793
Second on the list, Jewish guy:
https://www.revealnews.org/author/aaronglantz

Aaron Glantz
Senior Reporter
.(JavaScript must be enabled to view this email address)
@Aaron_Glantz
510-982-2967
Third on the list,
Colored guy, who is apparently often assigned to do the audio interviews:
https://www.revealnews.org/author/al-letson

Al Letson
Reveal Host
.(JavaScript must be enabled to view this email address)
@al_letson
510-809-3160
And on it goes; eventually the list comes to Lance Williams, who requested to talk to us and politely did just that (I don't know if he's part Jewish or not, but he clearly doesn't have a big problem working with them):
https://www.revealnews.org/author/lance-williams/

Lance Williams
Senior Reporter
.(JavaScript must be enabled to view this email address)
@LanceWCIR
510-809-3175
The list goes on like this, apparently having some Whites, obviously liberal, a strong representation of those who are not White males, but it is well over-represented by Jews in its staff and at its leadership.
Executive Director:
https://www.revealnews.org/author/robert-j-rosenthal

Robert J. Rosenthal
Executive Director
.(JavaScript must be enabled to view this email address)
@rosey18
510-809-3162
Chair:
https://www.revealnews.org/author/phil-bronstein

Phil Bronstein
Executive Chair
.(JavaScript must be enabled to view this email address)
Bronstein! I'm not sure if he's related to Trotsky, but!

Here is what I prepared, and in fact did say to senior reporter Lance Williams of Revealnews:

First, please let me say a few words about Majorityrights' platform as I've taken it, because it will quickly come to the point of how I have developed it as a corrective to the kinds of errors being made by The Regnery circus, NPI, Richard Spencer and the Alternative Right.
Majorityrights (at this point) advocates White/European ethno-nationalisms and sees itself as allied with Asian and Indio ethno-nationalisms. It does not identify with Jewish interests, as if they are White, it treats them as a separate racial category, outside of the White/European race; and, in fact, does not identify with Abrahamic religions at all - seeing them as destructive [providing maps destructive] to ethnonational interests. It does not identify with Nazism or any kind of supremacism or scientism - by scientism, I simply mean the notion that sheer "nature" and "objective" science should decide our course of action without individual and social correctives and cultivation. We are not Alternative Right, not Right wing in any sense as I conceive right and left to be: The right and with it, liberalism, is based on an idea of objectivism which is short on accountability - "because that's just the way it is according to natural or divine law." It lends itself to disingenuousness and hubris among elites and to naivety in the masses.
The left - a White Left Nationalism and any ethnonationalism as I hold it to be properly defined, is about accountability to the full social group as maintained through a form of unionization - that puts it in contrast to the universalism and pretenses of objectivity of the right; because there are in groups and out groups - you are in the union or you are not and the union - it looks after your relative interests as a member, not solely because of what is deemed your objective merit. It is a perspective which looks after the rank and file, to ensure that they are treated fairly and have incentive to maintain the union even though they may not be on top of the game or marginalized somehow, to make sure that they do not facilitate scabbing of the union so to speak; but it keeps a particular eye on elites, to hold them accountable to group systemic interests, to make sure that they do not betray us since obviously they are capable of doing the most damage. That concern is bringing us to people like Regnery, Spencer and those in the Alt-Right.
Because they take these right wing positions that we reject, positions which people cannot take or are justifiably afraid of, it turns-off a broad base as it is an incompassionate, insane and stupid position; but in order to try to connect with the mainstream and populism, they are forced to cobble together coalitions upon a tacit agreement to tolerate one another's anti-social positions as such - whether its holocaust denial or supremacism, some sort of nutty Abrahamic religion; or, what is stigmatic from a White nationalist point of view, acceptance of Jews in their alliance. These cobbled-together anti-social coalitions of the Alt-Right I call the Alt Right tentosphere - a big tent of different tents. Some tents are completely friendly with Jews.
The template of running the gamut from Nazi sympathy to working with Jews and some members actually being Jews is completely consistent with Regnery, his publishing history and what I see as this strategy of Jewish alliance for shepherding masses into this tentosphere of the Alternative Right.
Now, the concept of the Alternative Right goes back to a 2008 article, edited by Richard Spencer, written by Paul Gottfried (who is Jewish); and with it he was trying to counteract the headlong destruction of Whites who could be valuable to Jewish interests and what he calls "Western values", including Judeo-Christian values as he saw them being destroyed by means of a trajectory from Irving Kristol to the Neo-Cons; a trajectory that did not place enough emphasis on stabilizing enough useful idiots among Whites - the means to keep Whites from reacting too much and to be maintained as useful idiots for Jews was called paleoconservatism - it began with Frank Meyer, a Jewish scholar who shaped Reagan's so called conservatism: Its not really a whole lot more conservative than the neocons because all it does is maintain capitalism (i.e., maintain a liberal economic system), maintain Judeo-Christianity (which for Whites is liberal - moral liberalism, altruism), pay some lip service to the wonderful culture of the west; while allowing for genetic arguments upon which Whites can survive on an "objective" basis; thus the selection for the relative interests and ways in which these useful idiots will be deployed and intermarry will remain with the Jews as the organizing factor among a right wing elitist cadre.
You're witnessing that in Trump. But we need to say a bit more before we move onto Trump.
Now then, why do Regnery and Spencer take this position as "Alt-Right" against the quote "Left"? Well, you need to begin with why Jewish interests would want to take a position against the quote, "left."
Jewish interests have had disproportionate power and hegemonic influence through seven key niches:
1) Media 2) Money and Finance 3) Academia 4) Politics 5) Religion 6) Law and Courts 7) Business and Industry.
Naturally, they don't want organized peons criticizing, dismantling and taking away that power. So what do they do? Well, of course, they look toward the old faithful sell-outs among the White right-wing elitists - offer them deals in turn for compliance, ease their conscience with the objectivist arguments they've always coveted as unassailable warrant, "these are just the facts of life"....and "say, by the way, you've got money, want to keep it and have even more, don't you? You can continue to do well for yourselves ..and you hate those 'lefties' anyway, complaining that they want some of that too, so lets organize a coalition, a "movement" to be popularized against the left. ...make it real stylish and edgy ...appeal to those disaffected millennials in their internet bubbles, we'll call it 'The Alternative Right".
Of course now, a major left unit, left union so to speak, would be the union of ethno-nation. And the Jewish and right wing objectivist way to disrupt that unionization is to encourage right wing reactionary populism and its corollary reactionary liberalism.
Now then, again, Majorityrights platform is conceived so that a proper ethno-nationalist view is not buried by the Regnery circus (as our GW aptly calls it), not buried, enmeshed in what it has been doing with The Right and the Alternative Right.
They are only doing quasi ethno-nationalsim as it is perverted through objectivism and coalition with Jewish interests: fighting against social accountability, going along with the Jewish prescription of trying to represent White interests through right wing means.

Viewing the source behind the web archive from 2014 reveals something amazing.
This article is Part 1 of an ongoing series about the TRS scandal.
See also: Part 2.
Order of Battle
As you all are aware, Mike Enoch, now revealed to be actually Michael 'Enoch' Peinovich, is the founder of the website The Right Stuff, which opened in 2012 and hosts the popular and dubiously overwrought podcasts Fash the Nation and The Daily Shoah.
The Right Stuff has spent the entirety of the past four years serving up piping-hot reactionary narratives all of which just so happen to serve the geostrategic agenda of the architects of Russian foreign policy by carrying out Active Measures, American domestic honeypot agenda of the FBI, and the Israeli security agenda.
But if anyone had pointed that out before today, such a person would have been called 'paranoid' and even 'insane'. After today however, such a person would simply be called 'well informed'.
Note: The name 'Pejnovic' has a diaspora in 20 countries worldwide and has its highest concentration in Zagreb, Gospic and Klenovac, Croatia. It is found in small numbers in Peru, in the United States, and in the Russian Federation. 'Peinovich' is a Russian-Jewish variant that found its way into the diaspora of the United States and in Argentina.
The whole saga leading up to the revelation of Enoch's real identity, started after Red Ice Radio hosted a show on 26 December 2016 in which Reactionary Jew was invited on as a guest and Lana Lokteff asked the audience to give them feedback on whether right-wing Jews have a place in the supposedly ethno-nationalist political scene that has recently been emerging in the west.
This question was of course met with outrage from various quarters as would be expected. But what was truly interesting was that many of the users and even some global moderators at The Right Stuff began to respond to that provocative question in the affirmative. That was met with deep suspicion by everyone, because it is suspicious.
The controversy and trolling then moved to 4chan /pol/, which is basically the wild west. People from The Right Stuff orchestrated a two week long posting and sliding campaign in which non-stop wall-to-wall pro-Israel propaganda posts and threads were created by them. 4chan /pol/ moderators then began banning all of the TRS people who were doing that, and the details of the bans were then taken back to the TRS forums and presented there.
This is just an example of some of the things that the TRS people were putting up:


TRS then proceeded to deny everything. They claimed that other groups were impersonating them. Some claimed that Hillary Clinton's CTR was conducting pseudo-operations against them. Some claimed that EU Stratcom was targeting them. Some claimed that British intelligence was targeting them. Some claimed that 'SJWs' and Chicago Antifa were trolling them. They claimed that somehow Stormfront was trying to make them look bad. The claims were feverish and frenetic, bold and brash, and all diversionary nonsense.
Somewhere along the way, the TRS people decided that since they were trapped in that situation, the ultimate distraction would be to initiate a miniature Cyberwar against 8chan for no apparent reason. TRS decided to attempt a DDoS against 8chan. It failed. At this point, 8chan /baphomet/ became interested in the feud and many of its denizens informed TRS that they must stop their behaviour immediately, and that they must also apologise for the DDoS attacks and that they must apologise for making the pro-Israel posts, on air, or it would be war.
TRS basically then told 8chan /baphomet/ to "bring it on".
8chan is however, an anonymous message board that sits on the edge of the Darknet. So they brought it, but no one really will ever know who 'they' are. TRS found itself being DDoS'd and this forced them to take shelter under Cloudflare. While the TRS staff were attending to that, they also found themselves being doxxed and the process was being crowdsourced on 8chan /baphomet/.
TRS then tried to go back to 4chan /pol/ and play the two sites against each other by claiming that 8chan /baphomet/ were actually the Antifa. Of course, TRS had just previously bombastically accused 4chan /pol/ of being the Hillary campaign on one hand and of being western intelligence on the other, so no one at 4chan was really in the mood for yet another round of that nonsense again. Furthermore, TRS had misunderstood the nature of anonymous message boards, supposing that there was a real dividing line between the 'communities' at 8chan and at 4chan. There is no such dividing line in actuality, because no one is seriously loyal to an anonymous message board. It's just a vehicle through which various actors can drape themselves in a cloak of trendy anonymity. There is no 'community'.
The Right Stuff subsequently found itself being Blown The Fuck Out by all of its adversaries, and all of their adversaries were able to maintain anonymity during the process.
Isn't that marvellous?
Outcomes
It turns out that Michael 'Enoch' Peinovich is a Javascript Developer and a Public Relations Professional who has worked as a Front End Developer at BurrellesLuce, Time Inc, and Vook. He's from New York. Vook was later rebranded as Pronoun, and is now a subsidiary of Holtzbrink Publishing Group.
Oh, and Peinovich is a Russian Jew married to a Jewish woman named Ames Friedman.
In 2010 he ran an Anarcho-capitalist blog called 'Emptiness', at which his wife made several comments with her real name.
In the same year, Peinovich also wrote an article for the Mises Institute.
On 03 July 2015, Peinovich appeared on Red Ice Radio, and actually mentioned that article which he had written for the Mises Institute, when he was explaining to them that he 'used to be a libertarian'. He cryptically commented after the 13 minutes 25 seconds timestamp, "if you find it, ask if it's me, and if you get it right, maybe I'll tell you."
At this point I don't think anyone will need to be making any guesses about that anymore. On top of that, Peinovich earlier admitted to everything on the TRS forums before basically transforming himself into the 'shut it down' meme and shutting everything down:

There is no more speculation, there is only fact. Mike 'Enoch' Peinovich in fact admitted to what he has done.
Datamining concerns
Assuming that the entire TRS entity either originated as or became a full spectrum Information Operation, it means that all the usernames, email addresses, IP addresses, access logs, security questions, and password hashes that were submitted by people who—against all good advice—chose to actually register on the ridiculous TRS forum have a not-insignificant probability of falling into the hands of any number of adversaries who Peinovich may have allegiance to. FBI? Mossad? Who even knows at this point?
Does anyone really think this story is over? For some people, the problems may only just have begun.
Questions Remain
The remaining question would be, who knew about Michael 'Enoch' Peinovich's Jewish identity before it was exposed today, when did they know, and if anyone did know, why wasn't it exposed via normal channels much earlier?
A lot of people were in a position to have noticed the fact that Peinovich was in fact a Russian Jew orchestrating a massive disinformation campaign against everyone, one which may have influenced the outcome of the American election and created significant disruption in other English-speaking countries.
This is a partial list of the people who have directly interacted with Peinovich in some way over the past few years, and who one would think ordinarily should have detected that something was very wrong:
Richard Spencer
Greg Johnson
Kevin MacDonald
Colin Liddell
Jared Taylor
Andrew Anglin
Lana Lokteff
Henrik Palmgren
David Duke
Colin 'Millenial Woes' Robertson
Kyle Bristow
James Edwards
John Friend
Sam Dickson
Jack Donovan
William Regnery
Andrew 'Weev' Auernheimer
It's truly astounding that supposedly none of those people noticed anything, despite them having either worked with him and having been in interviews with him, or them having called in to TRS during its radio shows. At one point, Peinovich was even brought into a live podcast during the NPI 2015 conference.
Of particular significance is Peinovich's relationship to Kyle Bristow. Bristow is the Executive Director of Foundation for the Marketplace of Ideas, Inc., an Alt-Right organisation that advocates on behalf of Alt-Right figures and coordinates legal services for them. Peinovich joined its board of directors on 11 December 2016, joining five lawyers, and law student, and a journalist who were already on the board of directors there. I presume they too might like everyone to believe that they didn't notice anything?
Another one of key significance is Peinovich's connection to Andrew 'Weev' Auerenheimer. Weev is the person who basically did a significant amount of work on the TRS website in order to 'secure' it. At some point between 2014 and 2017, the Paypal donations on that site were deactivated and only the Bitcoin donations remained. If Weev was the one who implemented that change, did he not notice the email address linked to their Paypal account was a glaring giveaway about who Mike Enoch really is? But if he did notice the disturbing truth, why did he not alert anyone? Many people could speculate.
Here are some examples of obvious clues that they could have picked up on: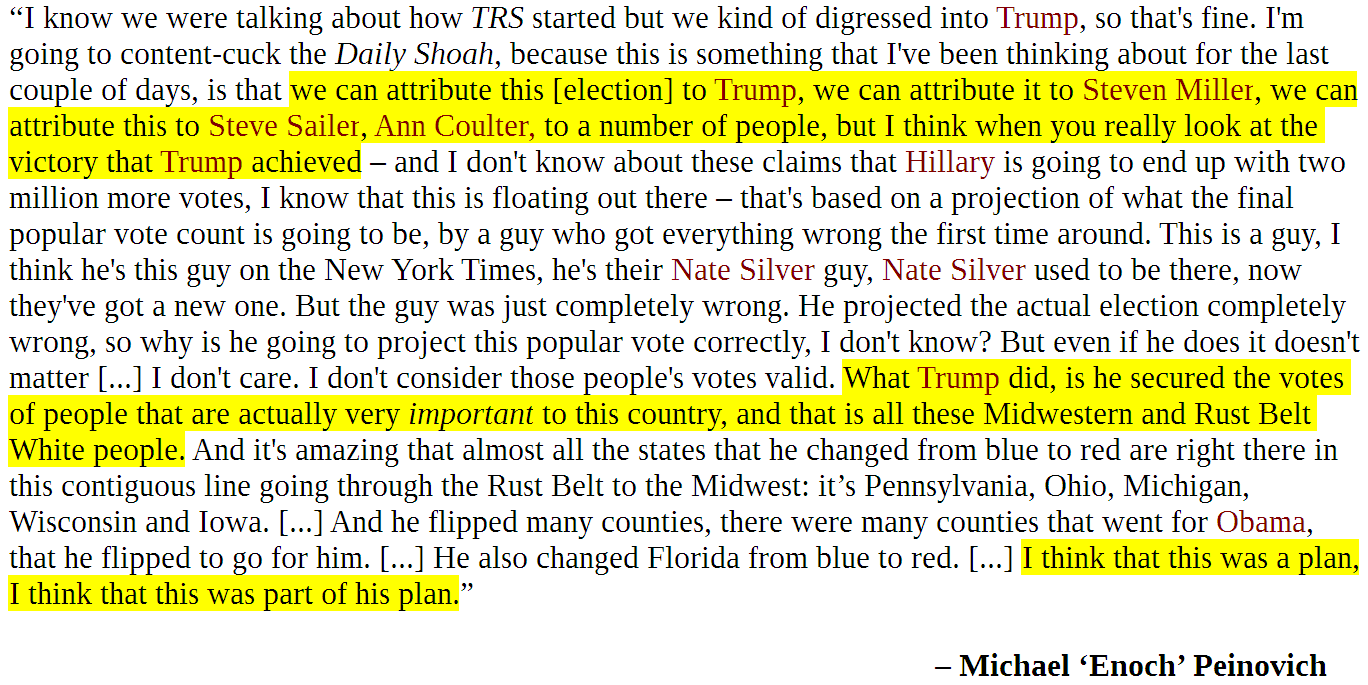 Just as large swathes of the American population were getting ready to give up on the system as it presently exists and to instead settle into total cynicism, along came the Trumpists and outlets like The Right Stuff, who managed to revitalise and rescue the ridiculous system yet again!
And also there was this extra incident here:

Fucking incredible. All of the anti-semitic rhetoric that was going on there basically was a cover for the fact that a whole Jewish operation was being conducted right under the noses of the supposedly 'red pilled' and 'savvy' generation of new American right-wing activists.
Over the coming days and weeks, I'm sure that all kinds of explanations will be forthcoming from all of those people. The question that needs to be asked over and over again, is this: Who knew about Peinovich's Jewish identity before today, and if any of them did know, when precisely did they know, and why did they not reveal it as soon as they became aware of it?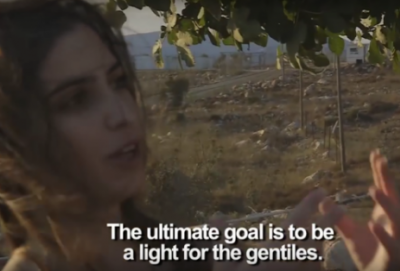 A Zeitgeist may be described in sober terms as the largely taken for granted (unconscious, hence "ghostly") logics of meaning and action comprising a moral order - the characteristic obligations, legitimacies and prohibitions constituting social paradigmatic parameters. I don't need to refer to the oft quoted statement by Voltaire to suggest that given our prevailing zeitgeist, even where the progenitors of a theory via academia or media are not themselves Jewish, that they have dared not lay blame in the hands of the Jews. To cite Jews, their religion and practices as explanatory of social problems has been strictly prohibited since World War II; media and academia having circled the wagons more fervently and thoroughgoingly than ever against heretics of the paradigm - the zeitgeist of Jews as sacred cow. Nevertheless, it has only been more strong a taboo since the western world viewed footage of Operation Reinhard's wake, and the Nazi mirroring of themselves as chosen, but it is not a new taboo. The Bible, Old and New Testament, has in fact been "the Jewish media" for 2,000 years, designating Jews as chosen (if not misguided), as having donated Christ, the savior of Gentiles, savior of all non-Jews, Whites included; and texts be known, has made taboo self interested defense and action for Gentiles, interposing and prescribing upon them instead an obsequious Golden Rule that the Jews themselves would not adhere to.
It is an observable Jewish strategy within this zeitgeist for their adherents to be granted "rights of display" as they might disseminate, via academia and media, a good deal of penetrating, truthful information; but in the end those rights of display are curtailed and attention deflected from just those parts of information where Jewish ways and means are shown responsible for negative social and genetic consequences for other peoples.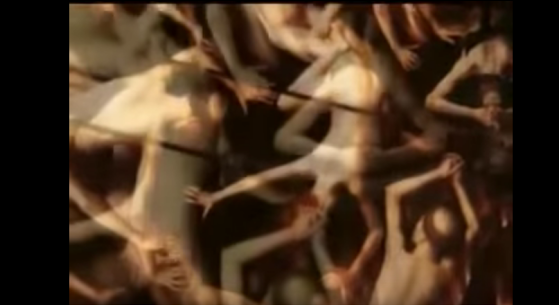 ..."but he loves you!"
Such is the case with Zeitgeist
- the 2007 film Zeitgeist; viz., its segment on religion. After setting out an array of fascinating information tracing sources of Judeo-Christian mythology to pagan roots - largely to Egyptian sun worship - there is, by segment's end, blame laid on the use of Christianity, by Roman leaders in particular, followed by a logical fallacy stealthily deployed: i.e., that all religions are mythologies used to cover-up the truth by those who know the truth and seek nefarious social rule by the obfuscating properties of religious mythos - all religions serve this purpose, therefore the Abrahamic religions generally and Judaism in particular should not be singled-out for special critique.
In fact, Christianity was not as much the means by which Roman leaders beginning with Constantine took power over the rest of Europe, so much as it was the means by which the Jews overthrew ancient Rome and ultimately, all of Western civilization - placing it all vaguely under the auspices of Noahide law - our Zeitgeist.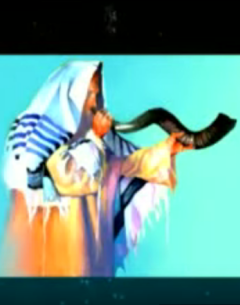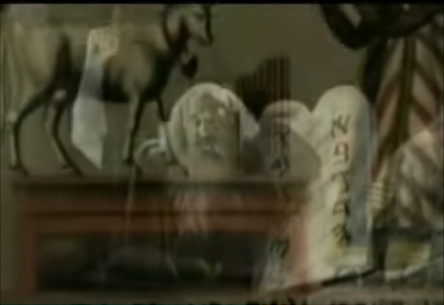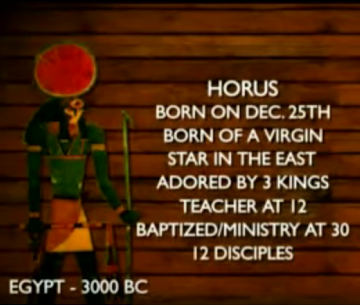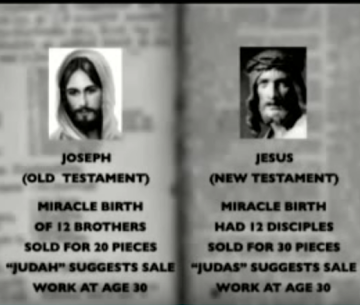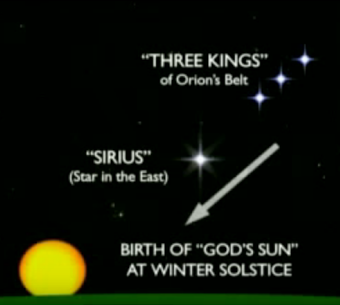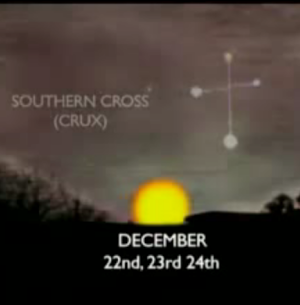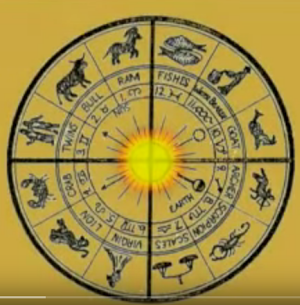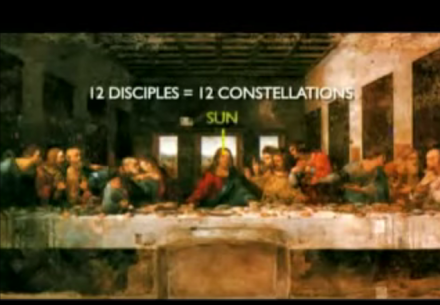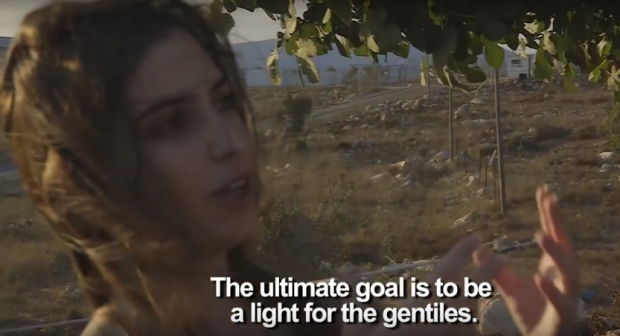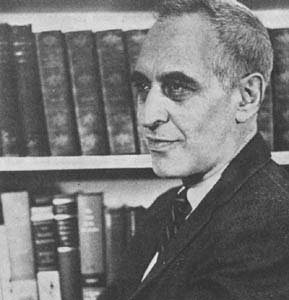 (((Frank Meyer, father of paleoconservatism))) and its (((opposition))) to (((neoconservatism)))
Both in terms of its meta-contextual frames and in terms of its content, this piece is meant to deepen Greg Johnson's account of the Alternative Right history and trajectory.
Steve Bannon has brought into high relief the underpinnings of the Alternative Right and has crystallized the underlying agenda - implicit White nationalist support was to be used via The Alternative Right/Lite to win for the Republicans and then, as usual, implicit White nationalism was to be discarded, the primary difference this time being that it was not in favor of the bracketed refurbished version of conservatism, "neo-conservatism", but rather in favor of a bracketed refurbishment of paleoconservatism - Alt Right/Alt Lite contra "The Left" - i.e., contra ethno-nationalism.
- It begins with the philosophy of (((Frank Meyer))):
Frank Meyer saw himself more sophisticated and opposed to the simplified hawkishness of (((Irving Kristol's))) neo-cons - who advocated neo-liberal policies domestically while advocating wars for Israel abroad.
Meyer and his paleoconservatism are actually a more virulent expression of Jewishness. He wanted Americans to identify with, support and affix Abrahamic culture domestically (calling things like that "conservative"), while allowing for politics conducive to mediating neo-liberal interests through feudalistic compradors and Jewish interests abroad.
This is the school of thought from whence came (((Paul Gottfried))), Reagan "conservatism", Pat Buchanan, and Sam Francis.
That (((paleoconservative))) school of thought, in opposition to the (((neocons)))), became foundational for The NPI of Sam Francis and William Regnery II.
By 2008 Paul Gottfried recognized that both the neo-con brand and the paleocon brand had shot their wad in terms of marketable brand name. If he was to be able to co-opt the White vote in order to use it to put the ultimately neo-liberal / pro Israel Republican party back in power, useful to Jews and oligarchs as usual, he needed to re-brand the agenda as something other than neocon, something other than paleocon even, rather as something "new", "rebellious", "anti-establishment" and the term and general concept of the Alternative Right was born - essentially not a big tent, but a tentosphere (a tent of tents) of anti-social types (anti-"leftist" was to be the common angle that they were seeded: meaning anti- the (((distorted and abusive))) social advocacy of ((("PC"))) - which, from a White ethnonational standpoint, should rather have been called by the term liberalism or cultural Marxism of the Frankfurt school). In order to be accepted into the Alternative Right tentosphere one had to be against this, what they called "The Left" and was duty-bound to tolerate one another's guiding anti-social organizing ideologies - for any of a gamut of stigma, ranging from adulation of Jesus, Darwin, Abraham or Hitler - Jew friendly Alt Lite to Hard Right Hitler idolatry - you didn't have to be in a particular tent of the tentosphere, but you had to treat its given array of tents as valid ....until perhaps the paleocon finally came to power. Then your job as an Alt Righter, your duty to use Whites to resurrect the Republican party and the reason for the fame you could not believe had been granted you was done - unless, perhaps, you remain sufficiently Abrahamic or otherwise stigmatically, didactically right wing enough to be sufficiently yoked.
It is all more sinister than that as you hear Steve Bannon, believing himself to be objectively the ultimate pragmatist on behalf of Western ideals, having affixed himself like a fat, blood-filled tic, valencing, full, sucking goy blood, the ultimate Shabbos Goy - vectoring the horizontal transmission of the bracket.
America's and Europe's White ethno-national bases are being sucked and directed into friend enemy distinctions exactly as the brackets see fit according to their evil Abrahamic god.
Whites may be allowed to live as useful cows, technoslaves or breeding partners for Jews, but otherwise they, like all other ethnicities besides Jews, are to be bred-out with others.
Paleocon world view, the Frank Meyer world view supplants what should be the friend / enemy distinctions for White ethno-nationalism.
Whereas the fundamental outgroups if not enemies should be Jews, Muslims, blacks and liberal traitors (in the case of Whites, usually operating under some right wing ideas, notably Christianity, Austrian school objectivism, supremacism, yes, paleoconservatism too, etc).
And against them, the fundamental in-groups should be White ethnonationalisms in alliance with Asian ethno-nationalisms…
Instead the Abrahamic world view determines the friend enemy distinction:
America's (((controlled))) proposition nation is "us" if not our "friend"; Israel, Jews, at least the "nice" ones, are "us" if not our "friends", the (((Russian Federation - parasitic propositional empire bigger than the moon; equipped with its Jews and Orthodox church))) is "us", if not our "friend"; blacks, their staggering population explosion, bio-power and hyper-assertiveness are "us", if not our "friends"; Islam, especially "moderate" Islam is "us" if not our "friend": these shock troops and compradors are marshaled against White and Asian ethnonationalisms in alliance.
Bannon puts the major friend-enemy distinction as the brackets would have it in stark relief -
Buzzfeed, Steve Bannon: "The Judeo-Christian West versus atheists. The underlying principle is an enlightened form of capitalism, that capitalism really gave us the wherewithal. It kind of organized and built the materials needed to support, whether it's the Soviet Union, England, the United States, and eventually to take back continental Europe and to beat back a barbaric empire in the Far East.
In the meantime, Richard Spencer has had a wad of Jewish scum shot all over his face - he and the Alternative Right have been used by the Republicans and the YKW as usual. Now for the futile reaction, also part of the plan…along with the placation:
Buzzfeed News, "This Is How Steve Bannon Sees The Entire World" 16 Nov 2016:

The soon-to-be White House chief strategist laid out a global vision in a rare 2014 talk, one where he said racism in the far right gets "washed out" and called Vladimir Putin a kleptocrat. BuzzFeed News publishes the complete transcript for the first time.

Donald Trump's newly named chief strategist and senior counselor, Steve Bannon, laid out his global nationalist vision in unusually in-depth remarks delivered by Skype to a conference held inside the Vatican in the summer of 2014.

Well before victories for Brexit and Trump seemed possible, Bannon declared there was a "global tea party movement" and praised European far-right parties like Great Britain's UKIP and France's National Front. Bannon also suggested that a racist element in far-right parties "all gets kind of washed out," that the West was facing a "crisis of capitalism" after losing its "Judeo-Christian foundation," and he blasted "crony capitalists" in Washington for failing to prosecute bank executives over the financial crisis.

The remarks — beamed into a small conference room in a 15th-century marble palace in a secluded corner of the Vatican — were part of a 50-minute Q&A during a conference focused on poverty hosted by the Human Dignity Institute, which BuzzFeed News attended as part of its coverage of the rise of Europe's religious right. The group was founded by Benjamin Harnwell, a longtime aide to Conservative member of the European Parliament Nirj Deva to promote a "Christian voice" in European politics. The group has ties to some of the most conservative factions inside the Catholic Church; Cardinal Raymond Burke, one of the most vocal critics of Pope Francis who was ousted from a senior Vatican position in 2014, is chair of the group's advisory board.

BuzzFeed News originally posted a transcript beginning 90 seconds into the then-Breitbart News chairman's remarks because microphone placement made the opening mostly unintelligible, but we have completed the transcript from a video of the talk on YouTube. You can hear the whole recording at the bottom of the post.

Here is what he said, unedited:

Steve Bannon: Thank you very much Benjamin, and I appreciate you guys including us in this. We're speaking from Los Angeles today, right across the street from our headquarters in Los Angeles. Um. I want to talk about wealth creation and what wealth creation really can achieve and maybe take it in a slightly different direction, because I believe the world, and particularly the Judeo-Christian west, is in a crisis. And it's really the organizing principle of how we built Breitbart News to really be a platform to bring news and information to people throughout the world. Principally in the west, but we're expanding internationally to let people understand the depths of this crisis, and it is a crisis both of capitalism but really of the underpinnings of the Judeo-Christian west in our beliefs.

It's ironic, I think, that we're talking today at exactly, tomorrow, 100 years ago, at the exact moment we're talking, the assassination took place in Sarajevo of Archduke Franz Ferdinand that led to the end of the Victorian era and the beginning of the bloodiest century in mankind's history. Just to put it in perspective, with the assassination that took place 100 years ago tomorrow in Sarajevo, the world was at total peace. There was trade, there was globalization, there was technological transfer, the High Church of England and the Catholic Church and the Christian faith was predominant throughout Europe of practicing Christians. Seven weeks later, I think there were 5 million men in uniform and within 30 days there were over a million casualties.

That war triggered a century of barbaric — unparalleled in mankind's history — virtually 180 to 200 million people were killed in the 20th century, and I believe that, you know, hundreds of years from now when they look back, we're children of that: We're children of that barbarity. This will be looked at almost as a new Dark Age.

But the thing that got us out of it, the organizing principle that met this, was not just the heroism of our people — whether it was French resistance fighters, whether it was the Polish resistance fighters, or it's the young men from Kansas City or the Midwest who stormed the beaches of Normandy, commandos in England that fought with the Royal Air Force, that fought this great war, really the Judeo-Christian West versus atheists, right? The underlying principle is an enlightened form of capitalism, that capitalism really gave us the wherewithal. It kind of organized and built the materials needed to support, whether it's the Soviet Union, England, the United States, and eventually to take back continental Europe and to beat back a barbaric empire in the Far East.