Majorityrights Central > Category: Far Right
I've always seen Morgoth as a fellow traveler. There is ample proof of that in statements and gestures on my part. In fact, when he started a new blog, it was announced here at MR. I saw that it was a commendable effort in White nationalism. I did notice that some former MR people went there and that was fine with me. If people want to focus on different things and participate in a platform that has different rules then so be it. He has put-up and will continue to put-up some good articles. I also noticed that he gets quite a volume of comments. Fine. I didn't spend much time there and commented there a grand total of once. Basically, I see MR's platform as sound. Therefore, what other places (e.g. Morgoth's) are doing is either going to reinforce our program or highlight our positive difference by contrast.
Long story short, I didn't bother much with Morgoth's and didn't concern myself with it. I would take a look there but not as regularly as other places. In the few times that I did go there recently, I faintly noticed that there seemed to be more of the Naziphile sorts filing-in; there'd always been a few, but there does seem a bit more of the Andrew Anglin type crowd, "it's all a holohoax" sorts; and I recall Morgoth defending Anglin to some extent in the recent squabble with Alternative Right. These angles are a bit unfortunate but it didn't seem to be a main thrust; and again, I see MR distinguishing itself from that. I quickly visited recently to look at some of the headlines. I did notice the 4chan meme, "I wish we lost."...but did not stay long, perhaps that meme piqued my disinterest - I'm not interested in arguments of that sentiment, it turns me off and I left, without comment and without particular concern; no intention of saying anything.
Kumiko called my attention to the fact that she'd entered a comment there (there, since MR and I are a bit more concerned with meta-politics than mainstream politics). So I was back there, wading through Hitler and Swastika avatars, fret about the persecution of holocaust deniers and I saw that obnoxious "pic of the week" sitting there again, with Morgoth's email address placed proudly beneath.
It also almost seemed as if he was trying to recruit Kumiko, so to speak. He "hoped that she would become a regular feature." I suppose that I cannot blame him for trying, she is one of the best in the ethno-nationalist business. But that was still a bit of a funky thing to do.
Having to endure these irritations while there, I made a comment about his pic of the week; a comment, that's all; intended to go no further, but again, it was occasion for MR to distinguish itself for those who aren't comfortable with such imagery, see it as unnecessary and divisive.
Morgoth had a meltdown, started saying that he could not believe that I would say anything and how unreasonable that I was.
The argument (in reverse chronology) that ensued is instructive if not entertaining:
Morgoth, 27 Nov 2015, 20:53 CET:

Daniel I have posted one meme on my own site you did not like, now, I see things at MR I do not like, attacks on people such as Millennial Woes,for example. But the difference is I do not create a fake name and then stab you in the back in the comments of my blog. As I have already mentioned, I'm a bit funny about that.

That is the issue, and I think you should resolve it by:
1. Issuing me an apology in the comments of the latest blog post.
2. You or GW issuing me an apology at MR.
DanielS, 28 Nov 2015, 0737 CET:
Are you serious? I have absolutely nothing to apologize for. You should be the one to apologize if anyone. Saying (dishonestly) that I have had confrontations with a "long, long line of 'nationalists" ...and that "you can't remember who it was that I had confrontations with but it hardly matters." ... it hardly matters? I have had confrontations with zero people for their "nationalism" - to the contrary; that, and depicting my reasons as emotional and erratic is dishonest - I have been consistent and with good reason.
With regard to Milennial Woes, he came to MR to denounce me for criticizing his Jewish friend Ruth (a.k.a., "The Truth Will Live"), demanding that we take his link to MR down because I was critical of his Jewish friend's insistence not only that Jews should be able to be a part of the White struggle (the alt right in particular - and that is when I began to seriously see the need to distance myself and anybody who cares about Whites from the altright) i.e., when people were saying that she and other Jews should not only be included, but should be able to define our terms for us! Nevertheless, we took down his link without ceremony or rancor and sent him on his judeophilic way - he is [there now at Morgoth's], I suppose…
It is appropriate that her name is Morano...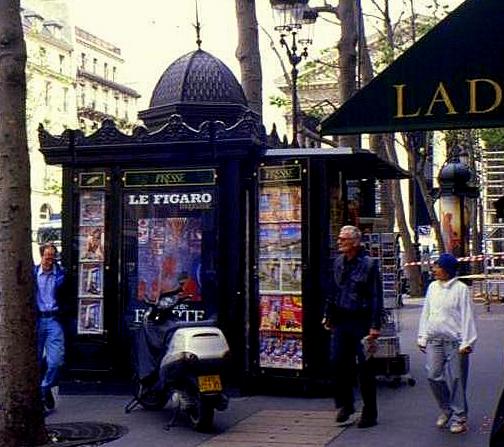 PARIS — Nicolas Sarkozy is threatening to strike a member of his center-right Les Républicains from the party's ticket for the French regional elections in December ...after MEP [Nadine] Morano said Saturday [September 26th] that France was a "Judeo-Christian country … a white race that welcomes strangers."
What is apparently happening here is that Nadine Morano, true to her name, is attempting to use Jewish crypsis to include Jews as "part of the 'White' race"... and that is probably why she has been able to get away with putting the two terms - White and race - together at all in a political context. Otherwise, her "controversial statement" in "defense of Judeo-Christianity" wouldn't be worth a second thought.
What merits re-attention to Morano is this, however. It seems that indeed the masters of discourse are trying to create a false solution to a false polemic and some right wingers are taking the bait: French "intellectuals" (read, "Jews") are trying to frame a discourse where some "Leftist" academics are going "rogue" and becoming "rightists."
Of course there is no mention of the Jew in this "new academic amalgam of left and right" but rather an attempt to create an "intellectual framework" to ruse a coalition against Marine Le Pen for the extent that she represents true ethno-nationalism, i.e., as a representative of the native French - which her father knows very well does not include Jews as "White" nor "Judeo-Christianity" as their rallying cry.
So, lets look at what is behind her, starting with the latest bullshit artist who would try to dupe native Europeans into thinking that he is on their side. His name is Michel Onfray and the Jewish media is trying to create a sensation about how this "former leftist" is now incorporating "the right."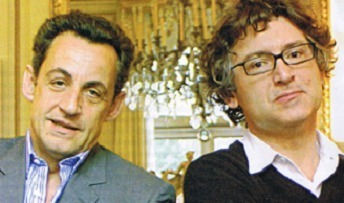 Right-winger Sarkozy has new company from "former leftist intellectual" Michel Onfray
As one reads through the media gibberish, however, it is apparent that Jewish academia is encouraging him to "turn rightward" in order to enable Jews to assimilate Whites, White interests, turn them away from authentic ethno-nationalism and toward a myopic focus against Islam on behalf of "we, the multi-cultural and pluralistic Europe."
J'accuse: Leftist intellectuals turn right

Politico, "Unusual ideological bedfellows in France are uniting against globalization and the euro", Oct. 19, 2015:

PARIS — When the newspaper Libération last month accused self-professed "left of the left" philosopher and best-selling author Michel Onfray of "doing the [far-right party] Front National's bidding," French intellectuals circled the wagons.
Their definitions of left and right, not mine.
..to the rescue from left and right to defend Onfray, they did what intellectuals do in these cases: organize a public debate.
Intellectuals?
The headline of the event, to be hosted at the Maison de la Mutualité on October 20 by political weekly magazine Marianne..
Marianne magazine, created by Axel Kahn, the son of a Jewish father, Catholic mother…the magazine is now owned by Robert Assaraf, a Moroccan Jew ...the magazine calls Nicolas Sarkozy "a right wing candidate."
In support of its sometime contributor Onfray, sets a new standard for navel-gazing: "Can we still debate in France?"

Spoiler alert: The fury stirred up by the controversy offers a good clue to the answer.

Onfray is only the latest French thinker whom government-friendly media and Socialist party officials accuse of pushing ideas similar to the far-right - on immigration, the role of Islam in society and the need to restore France's battered sense of self.
Ah yes, now that Islam is becoming a bit much, enough of Sarkozy's right-wingishness, some are even assimilating the "far-right" to take an audacious stance against… immigration!
They include the moralist philosopher Alain Finkielkraut .."a former left-wing radical and now member of the French Academy who has written several books on the waning of France's traditional republican culture and the country's "unhappy identity" (the title of one of his books);
"Alain Finkielkraut (born 30 June 1949) is a French essayist and public intellectual. He has written books and essays on a wide range of topics, many on the ideas of tradition and identitary violence, including Jewish identity and antisemitism, French colonialism, the mission of the French education system in immigrant assimilation, and the Yugoslav Wars."
Régis Debray, a 1960s companion of Che Guevara who later became an adviser to former Socialist president Mitterrand;
...known for his theory of mediology — a critical theory of the long-term transmission of cultural meaning in human society — and for fighting with Marxist revolutionary Che Guevara (in Bolivia in 1967) and advancing Salvador Allende's "Marxist" régime (Chile, early 1970s)
Eric Zemmour, a far-right journalist and TV debater whose book "Le suicide français" ('The French suicide') on "the 40 years that destroyed France" became an unlikely best-seller last year;
Éric Zemmour was born in Montreuil (today in Seine-Saint-Denis) on August 31, 1958, to an Algerian family that came to Metropolitan France during the Algerian War. He identifies as a Jew of Berber origin, and above all as a French Jew.
..even Michel Houellebecq, recluse novelist whose book, "Submission," describes a future France as an Islamic theocracy.
Besides Jews in support, Onfray has a Marxist revolutionary and a gentile who is willing to go to jail in order to fight Islam (with Jewish blessing). These are supposed to be our friends. They were "the left" and now they are "the right", or leaning "right"...
What they don't know is that we are The White Left and we don't buy their shit for a moment.
Let's carry on then…
The new 'new reactionaries'

The 'controversy' has simmered for a long time. In 2002 the 'left-leaning' magazine Nouvel Observateur was already putting Finkielkraut on its cover to wonder whether he was part of the "new reactionaries."
Not even a good bluff at false opposition.
It is now pervasive and part of the permanent French debate. It hasn't been restricted to the realm of high-brow discourse.
Of course not, the Jewish media would try to promote its controlled opposition as much as possible.
After French Prime Minister Manuel recently criticized Onfray for one of his tirades, he was called "a moron" in return by the philosopher. And earlier this year, Valls was deemed "a bore" by Houellebecq after venturing that he didn't agree with the writer's somber vision.
Gee, these "intellectuals" are daring.
Libération's outburst was prompted by the latest in a long string of provocative statements Onfray has made in recent months, attacking the Socialist government's policies and principles.

In an interview with Le Figaro,
Le Figaro is owned and controlled by Serge Dassault, born Serge Bloch, both his parents are of Jewish heritage.
..on September 8, the writer criticized what he called "the emotional response" to the picture of a dead refugee child that made headlines around the world and prompted French President François Hollande to soften on the issue of quotas for accepting asylum-seeker quotas.
Yes, sure, "the intellectuals" are coming to our European defense on the matter of immigration.
Onfray, who declined a request for comment for this article, went on to accuse France's successive governments of "being contemptuous of the people" — what he calls, using the English term, "the 'old school' people": French blue-collar workers, the unemployed, the poor, the pensioners. As for National Front leader Marine Le Pen, he said: "I don't resent her as much as I resent those who made her possible."
Onfray resents the possibility of European ethno-nationalism emerging.
Sacrebleu!
The dispute comes a few weeks after Jacques Sapir, an economist from the far left who has long campaigned against the euro, suggested the creation of an "anti-euro national liberation front" that might extend up to and including Le Pen's party.
Sapir is a "far left" economist, son of psychoanalyst, Michel Sapir (Sapir = Jewish), he teaches in Russia and is perhaps a part of negotiating a quid pro quo between Russia and Le Pen = continue to ease-up on the Jews and Russia will give you more support.
Sapir added, in a Libération interview, that it was undeniable that the far-right National Front had "changed in the last years." He is also one of France's staunchest defenders of Vladimir Putin's policies, and the author of a blog hailing what he sees as the Russian president's many "successes" both economically and on the international stage.
Like I said.
Trojan horse of globalization

Onfray has called Sapir's idea of an anti-euro alliance "interesting." Some of the philosopher's critics see a bitter irony in the fact that in 2002, he created a "People's University" in Normandy, where he resides, to counter the rising influence of the National Front's ideas. That's the year when the party's founder Jean-Marie Le Pen, father of current leader Marine, made it to the second round of the French presidential election against then-president Jacques Chirac after having defeated Socialist candidate Lionel Jospin.
I.e., Onfray is a useful tool for Jews…
The real split in French politics, as Onfray now sees it, is between the ruling, pro-European elites of both the conservative and socialist parties and the French people, who, he often says, have been betrayed "since 1983" — when then-president Mitterrand, a Socialist, converted to pro-market policies.
Oh yes, the problem is those damn socialists (don't want to take away anything from plutocrats, especially not Jewish ones).
Ideological overlap between the National Front and France's far left is not entirely new. The nationalist party has long sought and received support from French workers disillusioned by the mainstream left parties. Some former communist strongholds are now areas where the FN gets its largest support.
What a surprise! White Leftism works ..all of the people cannot be fooled all of the time.
'This government from the left can't seem to find an intellectual on its side.'
Jews like to use "intellectual" as a code word for their own rhetorical bullshit artists, who will now try to disassociate themselves from the liberalism that their people and flunkies created, that they are here and now calling "the government of the left".
But most truthfully and most crucially, neither will The White Left find a Jew on its side.
Marine Le Pen herself stands a serious chance of winning the Nord-Pas de Calais district in the upcoming regional elections in December. The industry-dominated area was long ruled by the socialist or communist left. The anti-capitalist, anti-U.S. and populist platform of the National Front strikes a chord with voters who resent the changes brought by globalization.
...by Jewish and objectivist sellout globalization.
"Europe is seen by those intellectuals as just a Trojan horse of globalization," said Laurent Joffrin, the editor of Libération who led the anti-Onfray charge. "What unites those intellectuals is opposition in general to modern times - to the governing left, to market-friendly Europe, to immigrants seen as armies of Islam. They never venture to tell us what should be done."
...they found a useful idiot, an objectivist goy liberal to be a convenient foil for their false dichotomy.
Now the greater "intellectuals" are going to rescue us from this fool-hearty liberal.
'The people vs. the euro'

Leftists like Onfray now find themselves agreeing with the other end of the political spectrum on a couple of key themes.

The first is the fate of France's poor and working class – the "proletariat" Onfray says has been abandoned by the right and the left alike. In that vision, the governing left's policies favor the globalized elite and the well-to-do, while catering to the needs of minorities ("the margins," says Onfray) — such as immigrants, homosexuals and women.
...and women? French women are "minorities" that the "intellectuals" are going to defend against on behalf of who? ..and against who? ... seems both Jews and White objectivist sell-outs would like to blame the other.
The second theme is the visceral hostility towards Europe and the euro, seen as constraining economic and social policy and a fatal blow to the infamous "exception française," a large and costly welfare state that's supposed to shield the French from the turmoils of the global economy.

The drama is being played daily in the court of public opinion. Think of it as "the people vs. the euro."
Is that how we should think about it?
"The latest eruption doesn't come in a vacuum," said Pascal Bruckner, an essayist and fiction writer, and one of the few French intellectuals who still presents himself as "pro-Europe, and rather Atlanticist."

"There has long been a tradition of intellectuals defining themselves against the government, and if Valls thinks he can be a book critic, then the reaction is understandable," Bruckner said. "What's striking today is that it looks like this government from the left can't seem to find an intellectual on its side"
Bruckner is another convenient objectivist, a proponent for returning to the enlightenment; with that, Jews can set-him-up as a foil.
Meanwhile, France continues to struggle with the economic crisis. Even as unemployment in the eurozone as a whole has declined steadily since early 2013, it keeps rising in France and may soon go above the monetary union's average.

France's intellectuals grapple with globalization, as does the rest of the society.
They again quote Joffrin, the other objectivist foil:
"This increases the disillusion of traditional left voters," said Joffrin, "because the government so far can't show results for its pro-euro, fiscally strict policies."

The zeitgeist is summed up by the term "sinistrose," the deep-rooted pessimism that has long passed as a trait of the French psyche but is taking a turn for the worse in times of economic and political uncertainty.
The new solution to the enlightenment's radical skepticism, the Jews will tell us how to integrate "right and left" ... waiting ...here comes..
The anti-European feeling even permeates the governing left. When Marine Le Pen last week addressed Hollande in the European Parliament by calling him [Merkel's] "vice-chancellor for the France region," she was only slightly more aggressive than Hollande's former economy minister, Arnaud Montebourg, who was fired from the government last year after saying that France's austerity policies were "dictated by Germany's right."

"Europe here serves as proxy for globalization," said a government adviser, who didn't want to be identified for fear of "adding fuel to the fire." "I call it the defeatist wing of French intellectual life: There's no chance we'll be able to make it, so let's retract and retreat."
No, no, the Jews and their shabbos goy are here to save us from our skepticism…and put our long held prejudices into debate..
And, yes, debate.

The new talk-show culture
The "Saving Philosopher Onfray" operation has no shortage of theatricality. It involves best-selling authors, whose pictures more often than not grace the covers of glossy news magazines, complaining about a "media conspiracy" to silence them.

Onfray's best-selling books provide frequent cover stories for the news weeklies, and Finkielkraut seems like he has a permanent seat on French TV talk shows. Even government-supportive media, such as Libération or L'Obs, are eager takers for interviews with the supposedly silenced reactionaries.
Come the "neutral media" to apply the hand of restraint to these "rogue reactionaries"
Authors with more established "intellectual" credentials, such as Finkielkraut, are pushing back against what they consider an anti-racist or "anti-fascist" thought police. The philosopher recently defended the right of Nadine Morano, a French MP from Nicolas Sarkozy's party Les Républicains, to say France was a "white race" country.
There is the payoff: all this build-up to allow Morano, and her Morano crypsis, to pawn-off Jews as White and manipulate White treatment of out-groups: "France is a Judeo-Christian country … a white race that welcomes strangers."
And the Crescendo of the pilpul - playing the goyem off of one another:
Le Pen's party, he writes in his most recent book, "La Seule Exactitude," must be criticized for itself — because it is a "party of demagogues, ignoring both the complexity of political action and economic laws, promoting the cult of the strong man to the point of making Vladimir Putin not only an ally but a role model."
Marine, your Russian Jewish alliance won't spare you for being a shabbos goy - another one, Onfray, on behalf of French Jews, seeks to assimilate your position and use that against you.
Back to the other useful foil…
Bruckner said it remains to be seen whether the controversy will be "just a prairie fire, chased next week by another piece of news" or a sign that "the divorce will become permanent between the ruling left and the intellectuals."
Yes, sure, we want those "intellectual" Jews to swing rightward ... right where we are not.
In the meantime there is whispering that the big Mutualité meeting might be canceled after all — especially since neither Onfray nor Finkielkraut has agreed to appear as a witness for his own defense.
Didn't you say that what "intellectuals" did best was organize debates?
Take heart, Onfray and friends, Islam didn't come to debate either.
You might take the debate to the Middle-East, take Nadine Morano…she can defend her concept of Judeo-Christian Whiteness ...there.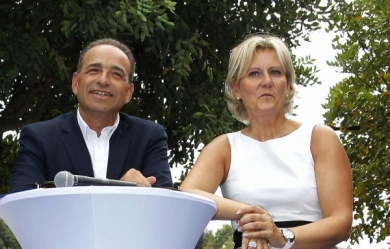 Jean-François Copé (Romanian Jewish father, Algerian Jewish mother) and Morano
Morano has felt that "we need a tonic, and UMP Jean-Francois Copé best placed to embody the word, with strength and ability to address the issues without taboos" ...a representation of the "uninhibited right."
"At your feet or at your throat" ?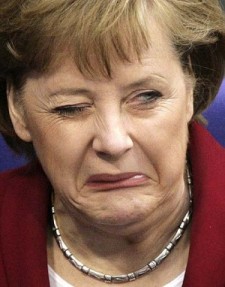 Frau Merkel: A problem with German character.
Is it the case that:
Germans are an enormously logical people, who are capable of wonderful math, science, engineering and technology.
However, that top heavy focus on logic causes them to have weak planks in judgment, such that they will keep on following a logic to its runaway (and/or over-correction/overcompensation), even when it is clearly socially destructive?
We're not even emphasizing the Nazi example now, we're talking about how, in the salient example of Frau Merkel, they are treating Greece by comparison to the migration crisis.
Nevertheless, "a rule is a rule": just as reaction to Jews implied the compensatory rule quite exactly, the Nazis mirrored the Jews in significant, literal ways. Hitler, e.g., maintained: "an eye for an eye a tooth for a tooth" (never mind that one might engage the fact that Leviticus 24 is didactic, and showing people how Not to be, by comparison to the compassion of every other chapter of Leviticus)...
Now, Frau Merkel's regime expects Europeans to appreciate the logical conclusion of her Jewish guilt reaction, a byproduct of Jew thinking, as it were:
To the Greeks -
First principle: unanimity: "pay us back our predatory, usurious loans", no room for social praxis and concern for ancient European human ecology and social capital.

To the waves of non-European migrants invading our homelands -
The universal principle: good will and the Christian golden rule: ""The right to political asylum has no limits on the number of asylum seekers" - it's an altruism and compassion, a logic of meaning and action that must continue to no end.
Though I am not well placed as a critic of German character, one does have to wonder..as I have observed before, in regard to those who say that Germans are/or should be our "leaders."
Are a people so top-heavy on logic that they would follow it through to its logical conclusion despite what should be the obvious judgment regarding the logic's vast social destruction to be entrusted with leadership?
It is, rather, apparent that sheer and top heavy logic is good for following rules and orders, not for leadership.
Leadership should be logical but top-heavy in judgment.
However, I am told that 30% of Germans still do Not believe that merely speaking German makes one German, so of course I do not want to exclude Germans across the board from a place at the table of leadership: just that they may not be well placed at the head of the table and certainly not as sole occupants of the table of leadership of Europe at this stage in history.
Not only is the hyperbolic liberalism of German leadership an expression of guilt riddenness, but it is a guilt riddenness for their prior (Nazi) regime's lack of social judgment for optimal social unanimity and relations (of Europeans and others) - which has made stigmatization of sufficient racism all too easy for liberals - and worse now, a guilt ridden liberal self destruction which the rest of Europe is supposed to share in because of the Nazi lack of social judgment (which in particular cases worked deliberately against us - ! - * and generally speaking worked against us all in result) and because they are so fucking logical - as to carry an absurd lack of judgment and self destruction to its extreme!
* European countries which were targeted for elimination or demotion in sovereignty and influence are supposed to feel guilty and take part in the demise as well.
I am not well placed to critique German character as I will be criticized as being prejudiced against them, but I am for them, not against them - it is their liberals whom I dislike, as I dislike all liberals, imperialists and anti-nationalists; and I like and advocate the 30 percent of normal ones, the normal nationalists along with the ones who can be persuaded to come around.
But I feel obligated under the circumstances - am prompted by Kumiko, who is particularly angered: Not only is Germany's leadership inviting terrorist cells, it is inviting bizarre and primitive third world practices - such as teaching boys that women are a man's property; that it is fine to kill those who insult the pedophilic prophet…
Judgment catching up with logic but a bit late:
http://wapzku.tk/watch/KVWAIKoatWM
And of course, I hasten to add, that with this "logic" it is apparently fine to destroy the ancient EGI of Europe, our human ecologies and all that goes with it…
...and wouldn't that logic come in handy to figure its way around and rationalize all sorts of liberal contradictions and sensible affronts to itself and its neighbors - to make good logical sense of their destruction and ours?

European brothers and sisters, Germany is not far away and its "logic" will spill over sooner or later…we have got to exercise some judgment on their behalf, ours and intervene.
We do not share in their guilt, we do not want to burden them with guilt and we can share with them our free, unburdened ethnonationalist conscience.
Kumiko noted a very interesting additional aspect to this German propensity to be top heavy in logic, that they do not seem to manage ambiguity and contradiction as well as other populations.
Inasmuch as that is true, and it seems that it might be as a pattern (again, not across the board), it would be a problem for dealings in Praxis (the social world) as Aristotle noted, where a certain amount of ambiguity and uncertainty is necessary for its inherent interactive, agentive and reflexive nature - thus, Phronesis (literally, practical judgment) is required and the acceptance of a certain amount of ambiguity necessary to manage social ecologies.

That seems to go to the realm of epistemology and judgment.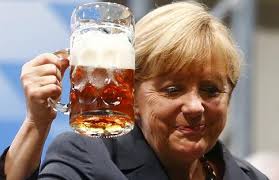 Prost: have a beer, relax your fore-brain so that it's logics do not continue imperviously, obliviously apace, but lets let the liberal German leadership sit-this-one-out and concentrate on their social, mammalian brain as it cares for closer, personal relations lest their reptilian brain's "logic" over-react, over-correct and over-compensate against those closer relations.
Talk at Storm Trooper Radio is that there should be "honor" among White nationalists.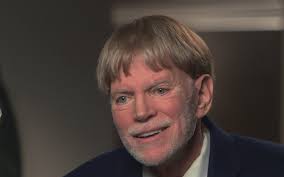 David Duke's undying commitment to Adolf Hitler
"Honor" is a term that those with numbers and military on their side would try to invoke.
What honor is there really in people who will never denounce Hitler's policies, no matter how obviously and utterly disrespectful those policies and beliefs may be to European peoples?
There is no honor, and that is why Duke and Anglin are not treated with honor here or anywhere with thoroughgoing intelligence. Do we really need to elaborate? Elaboration may be necessary for those in attendance at Storm Trooper, but not for those with any sense.
Soren is here asking a riddle. I trust that he is not here to distract from human concern - that Weev and he are not giving support to Anglin and, by proxy, to the likes of the cardboard Duke, to those who would fellate Hitler - and so I might ask him…what do you need Hitler for? Is it really so hard to see the utterly stupid, arbitrary destruction and total disregard of real concern for Europeans that these right-wing idiots coddle? That is the riddle, Soren.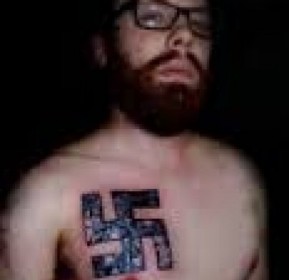 Hegel claimed that there are different kinds of intelligence
Is it not enough, for you, that we are all for Germans and German nationalism, but are against Hitler, for ridiculously obvious reasons?
You seek to gain allegiance with those who are SO STUPID as to get behind Hitler and Himmler - HIMMLER!?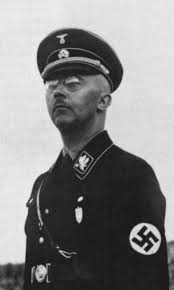 "Alpha male" Heinrich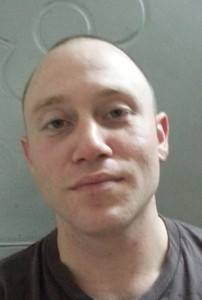 David Duke is endorsing Anglin now as an alpha and a fine representative of White Nationalism.

.......................

"If I looked like Himmler, I would not talk so much about race" - Albert Forster
This is being re-posted for a few reasons.
In the years since it was first posted there has yet to be any argument to refute its value to organizing the perspective of interests in whole and fundamental parts for those who care about European peoples. Though its further detail and application would provide benefit, it has not yet gained the currency it should have among WN, who mostly continue to argue that they are "of the right wing", against "The Left" or "neither left nor right", thereby foregoing organization in their power, and reacting as our enemies would have it.
The White left thesis may not have gained currency for another reason - it had a very short time (about 4 hours) as a leading article when first republished at Majority Rights before J. Richards posted a sensationalistict, highly conspiratorial and tabloidesque story, with ridiculous imagery leaping forth (the photoshopped arms on this man seem to parody the image just below on the White Left article) - distracting from the careful discussion that the White Left thesis deserves.
Next, for this essay to be understood properly, it needs the context of being published alongside the Kant essay (his moral system as coherence, accountability, agency and warrant). In fact, for the purpose of the Kant essay to be understood, it also needs this juxtaposition; but while important, it is a primary step at this point to the highly relevant arguments which the White Left essay makes. So as not to not distract from these more relevant concerns thus, I place the Kant essay secondly and under the fold, only advising that philosophically, theoretically, it is antecedent for a proper understanding of the history of European philosophical requirements. Finally, republication will provide occasion to shore-up minor errors that should not be passed-on as these essays are a worthwhile resource.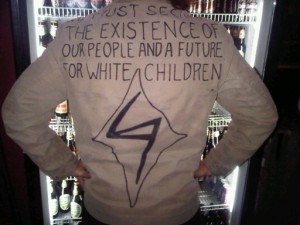 Leftism as a Code Word (Part 1):
When our advocates call our enemies The Left, they are making a crucial mistake: obfuscating our two greatest problems and the means of solution at the same time.
In an interview with Dr. Sunic, Professor MacDonald says, "these neocons, their only interest is Israel. [Otherwise] they tend to be on the Left [?]. They still are on the Left [?] when it comes to immigration. All these things are just really leftist." [?]
Dr. Norman Lowell says that "the Left" [?] has shipped industry and with it, jobs, to China.
In his article Women on the Left, Alex Kurtagic discusses some of the same subject matter that I had dealt with in a previous article, and to which I have given some consideration over the years – among that, sorting out different kinds of feminists in relation to White interests. In concluding that these "leftists" [?] have nothing to offer women, he places feminists in the same category: de Beauvoir, who did indeed fashion herself a leftist of sorts (taking women as her advocacy group, and Marxism as her guide), but was not Jewish; and Friedan, who was Jewish, but more liberal in what she promoted than leftist.
In an interview for Alternative Right, Kurtagic goes on attacking "the leeeft, the leeeft, the leeeeft," and I cringe, not for the reasons that he may think; i.e, he may think that I am lamenting an attack on a centralized economy, or open borders multiculturalism, PC "enrichment". Maybe he would think that I am waxing nostalgic for the Soviet Union where he and Sunic had the misfortune to grow up, or that I want to take away private property? Maybe he thinks I am cringing because I want to jealously limit his horizons, tell him what kind of art and architecture that he can have? Maybe he thinks I want everybody to be equal or treated equally? No, I am cringing because another perfect Jewish trick is being promoted to the detriment of White people.
These counterproductive ambiguities are circulating among our best advocates – hence the need of clarification and definition emerges salient. It is not about competing with them and showing them up; it is about getting the framework of our advocacy correct.
Naming the Jew can be risky business indeed and that assuredly accounts for why White advocates have used code words: e.g., liberals, non-Christians, leftists, etc. I submit that if one is in a situation where it is too dangerous to name the Jew, then liberal – at least in terms of its fundamental meaning, viz., openness to other groups of people – is the better code word as it also encompasses those problems of ours that are truly not of Jewish making but of our own. And that the Left is the worst code word. That is the subject of this thesis, for reasons that I will elaborate shortly. Agreed, the charge of liberalism is problematic, with a decided image problem, it has one appearing stodgy and logically entailing ground yielding conservatism in response; thus, another term should be supplied – but not the Left.
When one does have to confront the Jewish question more directly, but is in danger, not free to speak in just any way, one of the best strategies for defending against charges of anti-semitism should be to distinguish between "virulent" and "relatively benign" Jews in accordance with Faussette and Bowery's theory regarding the cycle of Jewish virulence. Jews, long a people without a nation (beginning with Babylonian captivity and for nearly 2,000 years after that), developed an uncaring, parasitic relation to their host nations, particularly among the elites of their vested interest. After a period of consolidating the wealth of a nation to themselves, the most 'virulent' ones escape over the border for a new host country to exploit, while the relatively 'benign', situated and accountable ones are subject to the wrath of the host nation's people who realize belatedly, "'the Jews' did this to us!" This perpetuates the cycle as the virulent elite bribe their way into a new country, gain farther sympathy, critical absolution and pseudo-justification for their exploits as they point to what 'they do to us': the Holocaust, the Inquisition, the pogroms, the Roman occupation.
With this distinction however, we should be able to mitigate the charge of anti-semitism, noting that our large grievance is with the virulent elite (as well as with White traitors, especially those in influential positions) not with those Jews normal, situated and accountable to a local culture. Nevertheless, as anybody who has experience will tell you, the pattern of antagonism and indifference to European interests exists not only among Jewish elitists, but in them as a whole. Thus, we need to discriminate against them and separate from them as an entire group, even if some are worse than others and should be looked upon as more criminally liable.
. . .
As with most normal White people, liking my people and myself, I spent most of my life saying that I was neither Left nor Right, if those terms emerged as an issue.
For good reason: as with all normal White people, I'd been repulsed, had a very strong aversion to identifying as leftist. I saw rabid Jewish advocates of non-Whites along with anti-White Whites and heard them called "THE Left" all my life. Yet, I looked at what was being called "the Right", and I could not quite do that either – it meant that one would be an ignorant hole by definition. I use this vulgarism deliberately to demonstrate that you can indeed, define a term through the pattern of its use in common parlance. Note that a person will be called a hole when they harm others when they do not have to; or, when they let people harm them when they do not have to. That's characteristic of the Right for a reason – they're not accountable; they wish to believe in their sheer, objective innocence and not accountable to an encompassing, but delimited "we", as such.
However, with our struggle's growing recognition of the disregard of our people in more difficult circumstances, middle, working class and more, their increasing awareness having shown in the Wall Street protests; moving to understanding of the consequences of corporate plutocracy's quest for cheap labor; its transgression of borders; its relation to the military industrial complex - growing recognition that this is not in our interest as Whites – our need to not identify as rightists becomes acute.
At the same time, with the population explosion threatening to overwhelm our demographic and our environment, it is also of acute importance to not identify with the phony "Left" either, which is really just more catastrophic liberalism, if you look at it. That understood, I have come to the realization that saying one is neither Left nor Right is an inarticulate halfway point to extricating oneself from promulgated Jewish definition of the terms. That once one sorts out Jewish perversion and corruption of the terms, that the Left is the best way for us to identify as White advocates.
When our advocates call our enemies "the Left" they are making a crucial mistake: obfuscating our two greatest problems and the means of solution at the same time.
Our advocates are obfuscating the agency of Jewish machinations hiding behind a twisted definition of "the Left." The Left has the moral high ground and the label, Left, has the appearance of that moral high ground because it is supposed to be socially accountable, even if it is a misnomer: which it is, in Jewish application of the term – leftist classification indeed, for Jews, non-Whites, and anti-White Whites, but prescribing obsequious, cataclysmic liberalism for Whites. With that, they are obfuscating the motive of Jews to define us as Rightists and their motivation to drive us there when we react to this misnamed liberal prescription.
At the same time, our advocates are obfuscating our other large problem – our wish for the "innocence" of objectivism or the appearance thereof, the pretense of such objectivism in order to avoid accountability – that is Rightism.
While Jews will use this argument too, that they are simply better, meritorious, when it serves their interests, Jewish political planners and academics generally want to maneuver us into a rightist position because it leaves us naive, organizationally weak, amoral, and unaccountable to our own as a relational class of people. White traitors also want us to be rightists so that they can avoid accountability.
Finally, in calling "the Left" our enemy, our advocates obfuscate the means of solution by creating an aversion to what we need – a social classification of ourselves as a people, a full class of people. The Left is always about social classification if you sort out abuse of the term.
Understood how the term is deployed when clear, "The Left" is a function of systemic classification, designating a group of people the interests of whom are to be looked after as a class – protecting against outsiders, e.g. "scab" union busters and plutocratic exploitation of labor. We classify ourselves as Whites for highly analogous reasons: to protect ourselves from opportunistic outsiders and from elitist exploitation and indifference.
If our philosophy is correct, as White advocates, we are leftists - that is because we are advocating a people, not objective facts. We are not simply describing facts, independent of interactive involvement and consequences. We are, if we are good White advocates, saying, "if a tree falls in the woods and there are no White people left to hear it, to talk about it, at least, it may make a noise, but may as well not for all it matters." We are taking a people-centric perspective and a White-people-centric position, specifically. We are acknowledging that nothing exists outside of interaction and how facts count must be negotiated between people. As mammals, caring about closer personal relationships, as we do, we most crucially care about White people.
In fact, the moment we refer to ourselves as Whites, or indigenous Europeans – when we refer to ourselves as a people - we are classifying, we are parceling a relative classification of ourselves socially and that is the reality. Whereas the Right, inasmuch as it pursues objectivism independent of interaction, social interaction, and a negotiation of how things count, is always something of an illusion.
If Kevin MacDonald looks at two DNA strands and says, this one is Jewish and this one is White, he must address at least one colleague with this information, in seeking agreement. In some cases, data will be agreed upon by nearly 100% of people and that will generally be called, "objective." A few may disagree, but they will be considered crazy. Nevertheless, the data, the observation and how it counts, occurs in social interaction (or it may as well not occur at all).
Moreover, to identify who we are as a full social class would give us the moral high ground and powerful organizational function at once. Whereas, when we are made averse to the term Leftism, we are obstructed from accountability to the relative classification of ourselves and others as a people – a classification that takes into account processes, all stages of development (within the lifetime) and evolution (beyond the lifetime); a classification that makes an important difference as it takes into account and respects our paradigmatic differences, differences that make a difference from other groups; our qualitative form and function, systemic pattern, its ecological disbursement, niche differences, logics of meaning and action understood as vastly different from non-Whites; that can make us more cooperative among ourselves and less conflicting with non-Whites when practicality is the better part of valor.
The White Class: viz., persons of native European descent, with interests relative to its class as such, would entail two-way accountability straight away, from those on top and from those in developmental, marginalized stages; i.e., to our relative, relational interests, irrespective of whether White traitors and non-Whites, those outside the White Class, are more or less "objectively" capable. Non-Whites might be allies, but they are not in the class. White traitors are traitors, their abilities only making them more offensive. The White Class, The Indigenous European Class (with its subcategories, yes), would define who we are and to whom we are largely accountable
Coming back to our first big problem in calling "them" the "Left." ...
When our advocates attribute Leftism to our enemies, they are not addressing the agentive Jewish machinations against our people, but rather attributing the problem to an ideology or less, a devil word, the "Left." This obfuscates the fact that Jews are classifying themselves and looking after their own interests, hiding their own agency in promoting hyperbolic liberal ideas and antagonism to Whites – promoting those outside or antagonistic to the White Class as "marginals" come to "enrich" us. Jewish agency is hidden behind the attribution of "the Left" – whether the agency behind economic Marxism or the cultural Marxism of PC.
Our second big problem obfuscated by calling our enemies, 'the Left.' Our wish for the "innocence" of objectivism or the appearance thereof, the pretense of such objectivism in order to avoid accountability.
Whether of religious speculation which seeks to establish its pure innocence, a clique of scientistic elitists who seek to establish the pure objective warrant of their discoveries, or the pure might-makes-right of the quasi-individual and the corporate "individual" of U.S. law, the Right is characterizable as a quest for objectivism which would make quick work of accountability – through a naïve wish to be innocent through objectivism or worse, through a cynical wish to avoid accountability through a pretense of objectivism.
The White Leftist perspective would not begrudge persons who do some things better their due, their difference, so long as they are accountable to the relative interests of the class; however, people tend to want to believe their success is more a result of their sheer independence than it actually is – the Right is pseudo objectivist, faithfully, slavishly leaving nature to its own devices – "we are caused", pseudo detached from the social, anti-social, therefore unaccountable and inhumane as such – "that's just the way it is", according to nature. Failing that, the Right can and will often seek to evade account in the elusive and insensible speculation of religion.
In the last part of Eugène Montsalvat's review of de Benoist, he is shown to give organizational advice, including moving beyond left and right with observations as to where they both went wrong.
I don't agree with how he is describing the left, and it is a good occasion to sort that out.
However, I am in significant agreement with the tenor - that capitalism is among our major problems.
With that, he confirms a suggestion from Kumiko to me, that I've already accepted. I would take to heart that in promoting the White Left platform that I have not emphasized enough the fact that there would be unions amidst the union that is the racial/national union. I have done that but not enough.
Because I have been so focused on the re-legitimization of racial classification and the unification of people as one class, Kumiko alerts me to the fact that I would be accused of disingenuously wallpapering over bona fide working class concerns for not recognizing their distinct situation.
She advises talking more in terms of syndicalism, and I can see where her advice in that regard, and as it turns out, also de Benoist's advice in that regard is correct.
My way of handling these differences could use that boost, though I have not exactly been remiss in that. In criticizing the insufficiently descriptive and ultimately dangerous paradigm of "equality / inequality", I have consistently spoken in terms of qualitative differences within the White Class (and in relation to non-White groups). As opposed to "equality/inequality" and its false comparisons, I have tended to focus on niches, their paradigmatic incommensurability, qualitative symbiosis and the management of differences in respect of difference as opposed to inequality. Nevertheless, forms of syndicalism should correspond with systemic regulation of these differences.
Counter-currents Publishing, 'Alain de Benoist's On the Brink of the Abyss', Eugène Montsalvat wrote:
Against this increasingly dismal situation Alain de Benoist writes of the possibility of a resistance, that will usher in a transformation of the system. He endorses the idea of moving beyond Right and Left.
As I have said in many places, and I am no less convinced than ever, that it is a mistake to relinquish the self designation as a left, a White Left. The Jews do not want us to adopt its powerfully organizing world view for that reason, because it does line things up correctly time and again.
ibid wrote:
while reminding the Right and the Left of their failures, which have resulted in the modern predicament
Not a left as properly defined in White interests.
ibid wrote:
He warns of idealizing the working classes as naturally good, of repeating the naive Enlightenment optimism that liberalism arose from.
I do not idealize the working classes nor would a White Left.
Benoist is correct and very articulate in citing the Enlightenment, its optimism (wow, never thought of that angle, but true) and the liberalism that came of it, but these are not elements of what we are calling the White Left.
The White Left designates these products of the Enlightenmet and categorizes them as "objectivism", one of the two great adversaries to White/Left/Class/National/Union/Racial (all the same) solidarity.
The two great adversaries to the White Class/Left are Jewish interests and Objectivists/objectivism.
de Benoist needs to recognize where adoption of Enlightenment ideas among ordinary and working class folks is coming from.
Where it isn't being promoted by Jewish interests it is being promoted by White elitist traitors disingenuously posing as "objectivists" (innocently great and not accountable) and naively accepted by the "lower classes" as "objectivism", viz., the way it is.
But it is Not leftism, definitely not White leftism as it does not recognize the union's right to discriminate and hold people accountable to the union's interests.
Hence, we have not moved beyond right and left, we have merely not caught up to how Jews and White traitors have manipulated these terms to their interests, including not wanting us to have a "White Left" as its organizational capacities are dangerously powerful against them.
ibid wrote:
On the Right, figures such as Sorel and Péguy have been forgotten, and the fight against communism fooled the Right into aligning with capitalism.
de Benoist is correct about that. No argument.
ibid wrote:
Rather than attacking capitalism as the root of the loss of national borders and the cause of mass immigration, they fall into petty xenophobia, Islamophobia, and buy into the "Clash of Civilizations" that distracts from social conflicts at home.
Here I disagree with de Benoist, not in the sense that issues like these can't be used to distract from objectivist treachery and problems of their exploiting "lower classes", but in the sense that he is going to the other extreme, and in ignoring race and religious organization of groups antagonistic to race, that he is buying into the same right wing Enlightenment objectivism (and perhaps Jewish manipulation) that he claims to be wise-to.
He goes on to say..
ibid wrote:
On the Left, four main flaws are identified
First..
ibid wrote:
political universalism
That can be said to be a product of Red (Marxist) Left skullduggery; that is to say, how Jews would apply all peoples in unionized alliance against White capitalists (While Jews themselves maintain their union and the facile unions of those who oppose their enemies).
It is surely wrong to accept the Jewish definition and calibration of the terms.
A union, a White Union, cannot be universal by definition. One is in the union or one is not.
Jews do not want us to have this because it would organize our people in a humane way which is accountable to excellence and differences at the same time.
Second:
ibid wrote:
the absence of a concrete anthropology leading to unrealistic assumptions about human nature,
It can err in this direction but only gets out of hand because the Jews exaggerate these possibilities in order to pander to their paying students. That is, Jewish academics are largely in the big business of selling talk to White female undergraduates: "possibilities" to create college courses and talk talk talk, criticize, criticize, criticize.
Third:
ibid wrote:
a belief in progress, and a moralism focused on the complaints and grievances of victim groups.
Again, exaggeration and distortion of these capacities are the result of Jewish academics who have mixed in and preyed upon enlightenment distortions in order to both misrepresent the left and turn White people off to their organizational capacity in a Left while actually using the victim groups they do marshal as an attack force against Whites.
Fourth:
ibid wrote:
Therefore, the Left disregards things such as national borders, ignores the value of pre-capitalist modes of production, and has fallen into the trap of fighting for various identity politics groups.
Again, those are Jewish cultural Marxist perversions.
How can a leftist union favor the scabbing of their union by an open borders policy?
They cannot, it is a contradiction of terms.
ibid wrote:
at the expense of class struggle. Instead of attacking capitalism, the Left now focuses on "anti-racism" or "sexual liberation," which only serve to break down the barriers impeding the flow of capital and lead to further individualism in the social sphere.
That is what the Neo cons and other Jewish led interests are getting people to do.
The White Left is guilty of none of these things.
ibid wrote:
To challenge the capitalist system, a new class consciousness must reappear, against individualism a "collective will" must be formed.
True, a White Class, the White Left.
ibid wrote:
This will must come from the bottom up, being built locally, against the global hyperclass. It must be intransigently revolutionary. Benoist repeats the advice of Sorel to the revolutionary syndicalists.
This is quite well said, and I will probably take de Benoist's and Kumiko's advice to incorporate more snydicalist type thinking ..
ibid wrote:
"to take the early Christians as their example: those who absolutely rejected the world they were fighting against."
I am on the radical side, but taking skepticism to quite that level is what led to the radical skepticism of the enlightenment and subsequently to liberal modernity.
The Christians are a bad example unqualified as such.
ibid wrote:
Finally, he identifies the target of this new struggle, "The principal enemy is at once the most harmful and, above all, the most powerful. Today it is capitalism and the market society on the economic level, liberalism on the political level
I would make it a dual entry, Jewish interests and Objectivism (which includes capitalist interests).
ibid wrote:
individualism on the philosophical level
I agree that individualism is a large part of our problem, I understand its philosphical difficulties, but I do not want to summarily and uncritically dismiss it; but rather set it aside as a non-priority while we are under mortal threat as a group by groups.
ibid wrote:
and the United States on the geopolitical level."
The Jewish and Objectivist led U.S. is certainly a huge problem, but one must understand that it is Objectivism (admittedly written into its Constitution) and Jewish groups that marshal its forces against other group unionization of peoples.
I believe that Kumiko would like a chance to show that there may be a way to ride the tiger of NATO and US forces toward ethno nationalist aims.
ibid wrote:
He calls for an alliance from forces as disparate as Castroism and Christianity to challenge these enemies: "The enemies of my enemies are not necessarily my friends, but they are necessarily allies.
If Christians and Muslims are attacking our enemies that is fine but we cannot be so naive as to think that these universalist and race mixing religions are people we can form formally agreed upon alliances with.
Their overall pattern is overwhelmingly against our interests and untrustworthy.
Same with blacks and Jews. There might be times when they fight groups who are harmful to us, but their overall pattern is overwhelmingly against us and untrustworthy.
ibid wrote:
am notoriously not a Castroist, but I will always support Castro in his fight against American imperialism.
Castro is anti-racist. So, I cannot agree with de Benoist.
ibid wrote:
I am notoriously not a Christian, but I will always support Christians every time they struggle against the power of money. Those who reason otherwise do not have a sense of the priorities or the stakes. They are quite simply accomplices."
Not true. Very untrue.
It is clear that Jewish planners take concepts and terms that would be helpful to our group organization and well being, then reverse, distort beyond reason or confuse the meaning that the terms would signify in application to Whites.
I've discussed this before but how their deception functions on two levels to our detriment bears farther differentiation.
The two levels of deception are well captured in the analogy that misrepresentative terms are like "red capes" to the charging bull.
They have right-wing White Nationalists charging after the false representation on the level of the misrepresentative term.
At the same time WN become turned-off or hostile to the underlying idea which would be good for them/us.
1. "The" Left misrepresented as universal liberalism applied to Whites is the most fundamental "red cape."
The underlying idea of the left is social unionization. There are people in the union and people out of the union, therefore it cannot be universal or liberal. On the contrary. In fact, Jewish interests do not apply it as universal except to Whites.
This causes WN to chase this "red cape" of "The" Left which is really imposed liberalism upon them.
At the same time, because of the perversion of the term and abuses of Whites that go on under this false rubric, Whites become repulsed and in fact fight against what is the most important underlying social organizing concept [for group defense, accountability, agency, warrant, our human ecology]: the unionization of our peoples. It would keep an eye on the most dangerous traitors, elite ones, keeping them accountable as members of the class, while also keeping rank and file Whites accountable and incentivized to participate.
All of the usual Marxist and other Jewish distortions such as abolition of private property, communal child rearing, race and gender blurring, no free enterprise that would create wealth for the industrious and innovative, etc. would be set aside as Not representing the "White" left / native nationalist left.
There would not be an imposed economic class division in a White Left, but rather the nation of people would be the class: class, union, nation and people (in our case Whites and native Whites) would be synonymous.
In subjecting us to the red cape of "The Left" misrepresented as universal liberalism as applied to Whites and altercasting us as "the right", we develop Cartesian anxiety for our Augustinian nature, and desperately adopt objectivism to the extent of reaching for unassailable warrant. This has the effect of taking us beyond accountability to our subjective and relative social group interests. It makes us look and act less humanely. It scares our own people and it should as we are not only easily made to look like "the bad guys", but are, in fact, dangerous in being bereft of sufficient accountability; made easy to defeat as the factual necessity of our cooperation is not sufficiently recognized and we remain disorganized in obsolete philosophy.
2. Equality: Chasing this red cape really makes WN look bad, as they argue for inequality. It casts discourse in elitist and conflictual terms straight-away; more, it is not accurately descriptive as it relies on false comparisons.
The underlying concepts that YKW are trying to divert WN from grasping is the disposition to look first for qualitative sameness and difference. Within and between social paradigms there can be logics incommensurate to comparison but nevertheless amenable to symbiotic, non-conflictual functions, particularly if those respectful terms are invoked.
3. Social Constructionism and Hermeneutics: These concepts devised to counteract Cartesian runaway and facilitate systemic homeostasis instead have been misrepresented by Jewish interests with the red cape distortion that people and groups can just be whatever they imagine they might construct of themselves. Thus, the lie persists that these concepts are anti-empirical and anti-science. On the contrary, that would contradict the very anti-Cartesian premises of these ideas; in fact, these ideas are meant to enhance and make more accurately descriptive the conduct of science and reality testing. They are meant to correct the "scientism" which can result from myopic focus on narrow units of analysis only, such as blindered focus on moment or episode, the individual as socially unrelated, or the linear cause and effect of physics models to the detriment of how interactive, agentive, biological creatures can and do act in broad view of systemic homeostasis.
These concepts importantly serve to correct the bad science put forth as evidence for anti-racistm, scientism evident in the statement by Spencer Wells of National Geographic's Human Genome Project -



—Spencer Wells, Population Geneticist
"Racism is not only socially divisive, but also scientifically incorrect. We are all descendants of people who lived in Africa recently. We are all Africans under the skin."
.. by which he means that there are no important differences to justify discrimination.
While maintenance of the social group must admit to at least a tad of relativism and subjectivity in its interests, this admission is also an "admission" of a modicum of agency and choice; which thus lends itself by this admission to the stabilizing gauge of group criteria and the answerable, corrective means of its social accountability. This is stable in a way that attempts of pure objectivism are not - as its lack of social accountability tends to have the reflexive effect of hyper-relatvism. Spencer Well's objectivism has the reflexive effect of being susceptible to having him espouse a destructive hyper-relativism in line with that espoused by pedestrian liberals or Marxist Jews.
Social constructionism and hermeneutics proper could correct this by adding dimensions of subjective and relative social accountability; thus coherence in historical process through accountability to historical social capital, manifest and situated delimitations, agency in racial re-construction and warrant in manifest and situated group evolution; but the Jewish red capes over these terms reverse the whole anti-Cartesian program that these concepts are meant to correct. Indeed, anti-racism is Cartesian.
However, for the massive perversion and misrepresentation of these concepts they have turned-off Whites and in fact have them arguing against the valuable underlying concepts which in no way deny physical and social constraints to free choice but nevertheless would facilitate coherence, accountability, agency and the warrant of our race to exist: That is what we seek in rigour - warranted assertability.
Social constructionism and hermeneutics proper facilitate that. Jewish interests with their red cape distortions do not want you to have that.
As is the case with "Pragmatist" philosophy, you can tell if you are chasing the red cape if you have to put the word "mere" before what those presenting the concept are saying in order to make sense of their argument: if they are suggesting something is a 'mere' social construct", then there is no physical, interactive and interpersonal accountability and it is Cartesian.
4. Post Modernity: Jewish interests know that modernity by itself is viciously self perpetuating, paradoxic, impervious and destructive to healthy traditions and forms; whereas post modernity properly understood allows us to take the best of modernity and time tested forms and ways.
The red cape misrepresentation is a "dada" definition (or non-definition, as it were) of post modernity as opposed to a deliberate and thoughtful management of modernity and traditional forms and ways.
5. Multiculturalism and diversity: Jewish academics have reversed these terms to where outside groups are introduced to one another in order to blend away and subvert healthy, managed differences within and between groups. Then again, to chase the red cape and argue against the terms is to argue for integration with outsiders, e.g., non-Whites.
6. "Marginals" is a concept that goes along with hermeneutics and group maintenance; Jews have set up a red cape of presenting "marginals" as those outside the group with the intention of their being agents of change in overthrowing group homeostasis.
Chasing this red cape has WN arguing against humanitarian outreach to those within the group but most at risk to non-Whites; our marginals potentially have the greatest incentive to see to it that the White ecological system is maintained; they can lend perspective, feedback and accountability. It is important to note that one can be marginalized for being exceptionally talented and intelligent as well.
7. Hippies and the Sixties: These terms have been misrepresented as synonymous for White men being responsible for the Jewish radicalism of sexual revolution and black civil "rights", viz. prerogative over Whites.
Chasing this red cape is a diversion from the call for a reasigment of White men as having intrinsic value - Being - as opposed to being expendable in wars not of the bounded interests of our people; as opposed to chasing the red cape of universal traditional manhood in service of a universalizaing religious ideal, international corporations, oligarchs and the YKW; while in charging this red cape, the intrinsic value of White people overall, as the unit to be defended, is argued against - WN are arguing against our own deepest interests again, against the warrant to exist. The very thing we need most is prohibited by a Jewish language game in which they form coalitions with black power, feminism AND misinformed traditional women, to deny our being, our reality, value and warrant to exist in midtdasein - the non-Cartesian being there* amidst our people.
* or "being of", as GW prefers.
8. Social justice warriors - of course those doing the Jews' bidding are not pursuing true social justice, but to argue against the term, "social justice warrior", is to fall for the masters of discourse's red cape once again.
9. The Jewish affectation of Christianity posed as "the moral order" for Europeans. The necessary good of a European moral order is dismissed right along with the red cape of Christianity or some "false" version of Christianity.

Unlike right-wing WN, I'm not chasing the red cape of Jewish twisted terms, I've gored the sucker through the mouth.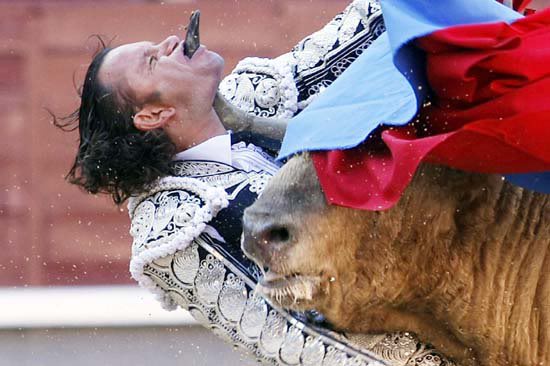 We are the White justice warriors and I invite you to join me in some bull-steak now that we've sorted away the bullshit…
Along with TT Metzger, Louis Beam has been a charter White advocate of the "lone wolf" strategy in the struggle for White sovereignty. That is the strategy whereby one is conscious of inherent membership in the White race and active in defending our people while these positions and activities are kept covert - and apart from officially recognized membership.
This is a highly advisable strategy for most Whites to play it safe and actually be more effective. These people would be our underground while our spokespeople coordinate and organize our people and our defense conceptually.
In a spokesman role now, Louis has taken it upon himself to go directly into the belly of the beast - to Russia and Ukraine to report on the White on White conflict as instigated by U.S.corporate internationalists in tandem with Israeli and Jewish interests broadly.
.............
Russian/Ukrainian Trip, by Louis Beam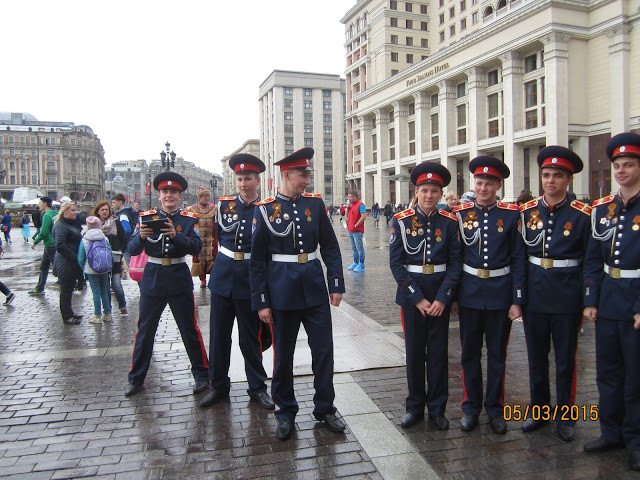 These are the young men senator John McCain and crazy war mongering generals like General Robert H. Scales, a former U.S. Army major general want American soldiers to help start sending home in body bags. Why? Because the lying senator from the state of Arizona, said they had invaded the Ukraine. Is this true? Did Russians invade Ukraine?
I went on a thirty day fact finding tour to find out. I wanted to know for myself if the call for American young men to kill once again and yet another war was justified or not.
Once, long ago in my youth, having believed the propaganda of the federal government and its spokesmen, I rushed off to Viet Nam as a volunteer to fight "a war for freedom" for the Vietnamese people. After two tours of heavy combat which included the Tet offensive of 1968, I came home having proudly served my country only to watch on television a few years later as North Vietnamese tanks rolled into Saigon May 1, 1975. While these tanks rolled into Saigon the President of the United States Gerald Ford played golf with no concern for the 58,000 American soldiers who had died, the over 300,000 thousand more wounded, and the 2,338 POW/MIA missing in combat. These may sound like numbers to you, but to me they are the young men I fought with, and I see faces, families, hopes, dreams, blood, sweat, and tearful screams when I read them.
From that bloody moment on I knew forevermore that the American political system was absolutely corrupt and would never have my obedience and faith again. (To my readers in Europe and Russia: do not confuse the military-industrial-police state complex that has become the government of this country through violation of our constitution, with the freedom loving, generous, God-fearing, hard working, sometimes homeschooling, lovers of liberty who are the bedrock people of this country. The corrupt, evil, war mongering, greedy monopoly capitalist, CIA led Federal Reserve banking government of the United States does not represent the people of this country—only themselves.. We are not the same people. Do not make the mistake of thinking so. For we who are ruled here, are not of a similar creed, faith, and hope for the future of this country and the world as the corrupt, lying, stealing low-life politicians who now run this country with near impunity for their crimes against its citizens and the people of other nations.
This essay will be about what I found out about the Russians and the Ukrainian people who are much the same in so many ways. It will not be written at one sitting but rather as the words and thoughts come to me over time. So, if you should come back to this page over the next month (June 2015) you might gain more insight.
Arriving in Moscow May 1, 2015, I went first to the Kremlin and the Tomb of the Unknown Soldier, for it was my desire to view the heart of the "evil empire" so many American political leaders and their accomplices, spokespeople in the "news" media have accused of invading the Ukraine with no less than "10,000 soldiers." If indeed that claim were true, it would be like "the pot calling the kettle black," as the U.S. military is currently directly involved in at least three wars – in Pakistan, Yemen, and Somalia – in addition to Iraq and Afghanistan for a total of five countries in case you are not counting. I could name more but that is enough to prove the point.
From the long time American news media descriptions of the Kremlin I had always thought it to be some dark, dirty, dungeon, where evil men plotted to take over the world. Nothing could be further from the truth now. It is one of the most beautiful places one could view and everybody from the tourists to guards are friendly. What a cultural shock that was to me. Try walking up to the walls of the American White House like I did the Kremlin and touching them! If you live long enough to reach the White House walls expect no less than five years imprisonment.
At the gates of the Kremlin: