Majorityrights Central > Category: Immigration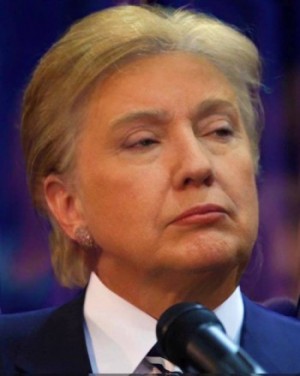 Hillard Clump
The conventions reveal a "Hillard Clump" as the candidates pursue the same fundamental paradigm shift in domestic and foreign relations - which is ultimately anti-White.
The Republican and Democratic conventions show a common paradigm behind both parties in terms of domestic and foreign agendas: both sides were superficial in presenting themselves as the nationalist champions, concerned to protect the economic interests of classes below Jewish and other oligarch interests. Their policies a) hearken back to older industrial methods - production methods by which America cannot compete and which are obsolete compared to the robotic methods a first world nation should pursue in self interest; and b) policies of tariffing, which will not only hurt the Asian economy, but raise the price of goods, and thereby offset wage increases domestically. Thus, the ostensible nationalism of Hillard Clump is not going to improve the economic prospects of underclass Americans. In fact, both sides are just pursuing policies which retain America's liberal, de-White unionizing basis - the Republicans have revitalized their party by placating Whites with the hope that they may find their way through the proposition nation with dog whistles to "anti-PC", etc.; hence, maintaining the party as good sport in the mutual foil game. By following suit, Whites are being roped-in to its racial mixing bowl; while the Democrats pursue their more flagrant pro-non-Whites agenda to make the "choice" seem more dramatic and important than ever - there isn't a dramatic choice: It's Hillard Clump.
Both sides are working for the same overall paradigmatic shift in foreign policy as well, configuring foreign relations to secure Jewish and oligarch interests. Hillard Clump are in favor of subduing Iran and its deal at the behest of Israel. Even more significantly, they are both shifting toward a policy of containment of Asia, and China in particular: Trump will present Israel's Russian option against China and the rest of Asia, while Hillary will favor Saudi; but the primary outlook in either case is against Asian development - also against the rest of the third world development for those who care - however, the anti-Asian angle is significantly in Israel's particular interests and NOT in White interests. That is because it will suppress Asian development in order to keep their ethnonational powers from growing, while Jewish and other oligarch interests keep comprador contacts (typically Muslim Imams) in place to exploit them. This policy of containing and suppressing Asia will not only hamper any projection and threat of Asian ethnonationalism against Jewish and oligarch exploitation, it will hamper Asian ethnostates from cooperating with European ethnonationalism against Jewish and oligarch power. At the same time Jewish and oligarch interests will continue to disrupt the projection of European/ White ethnonationalism through the ongoing promotion of race mixing civic nationalism in Europe and in America - in America, under the guise of "mutual economic class interest" ("protectionism of America's propositional underclasses"); and in Europe, under the guise of needed labor and youthful diversity to break-up stayed nationalistic, racist, xenophobia. This foreign policy of Hillard Clump is thereby designed to head-off the possibility of European/ White ethnonational cooperation with Asian ethnonationalism because Jewish and other oligarch classes recognize that cooperation to be the greatest threat to their power and sources of power.
Examples of the common domestic/foreign paradigm shift from the conventions:
Republican: Ben Carson dog whistles a quote from The Book of Esther - "In such a time as this" (when war against Iran is called-for)
Democrat: Elijah Cummings expresses his true belief that the Democrats are opposed to oligarch interests, while he is forced to talk over the chants of fellow true believers, shouting, "stop the TPP."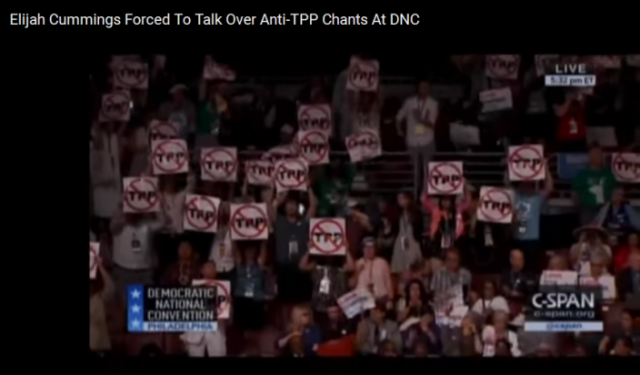 Washington Post: For three-full hours, they objected nearly every time a motion was brought up for a voice vote, calling instead for a roll call; they chanted against the TPP trade deal; they waved signs and banners.
Part two of Kumiko Oumae's critical examination of Matt Parrott's Christian traditionalism.
Subjects covered included: Global baptism, Christian universalism, homosexuality, Africa and the population question, Syria.
58 mins, 52.6 MB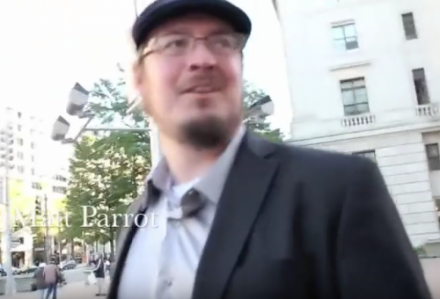 Matt Parrott at NPI.
Summary: A two-part critical examination, conducted by Kumiko Oumae, of many areas of Matt Parrott's Christian traditionalism, from Matt's faith fundamentals as an Orthodox Christian traditionalist and nationalist - in that order - to Matt's views on freemasonry, the relationship of Judaism to Christianity, the pagan past, how religion renews, global baptism, Christian universalism, homosexuality, Africa and the population question, and Syria.
Can I just say, from a personal perspective, that I thought the interview was a success, notwithstanding any hostilities which may have existed prior to it (and since). Kumiko was very well prepped and she did a great job of maintaining a high tempo of relevant and close questioning, to which Matt responded generously.
My thanks to you both.
This is part one: The fundamentals of Matt's Orthodox Christian traditionalism examined, Freemasonry, Judaism and Christianity, the making of religions.
1 hr 22 mins, 75 MB.

The Joint Inquiry Into Intelligence Community Activities Before and After the Terrorist Attacks of 11 September 2001 has now had the 28 pages relating to Saudi Arabia declassified.
This means that an area of this document that used to be completely covered in black bars, now is almost completely visible. The Saudis were strongly opposed to having this section declassified and made available, as was the executive branch of the US. However, contradictions between different factions in the US Congress has led to a situation where it has been declassified.
Predictably, the framing that the western media has given it, is to try to portray it as though there is nothing interesting in the document. Nothing could be further from the truth. Every paragraph is actually interesting.
Here is a small selection of what is inside, with highlights placed on it by me: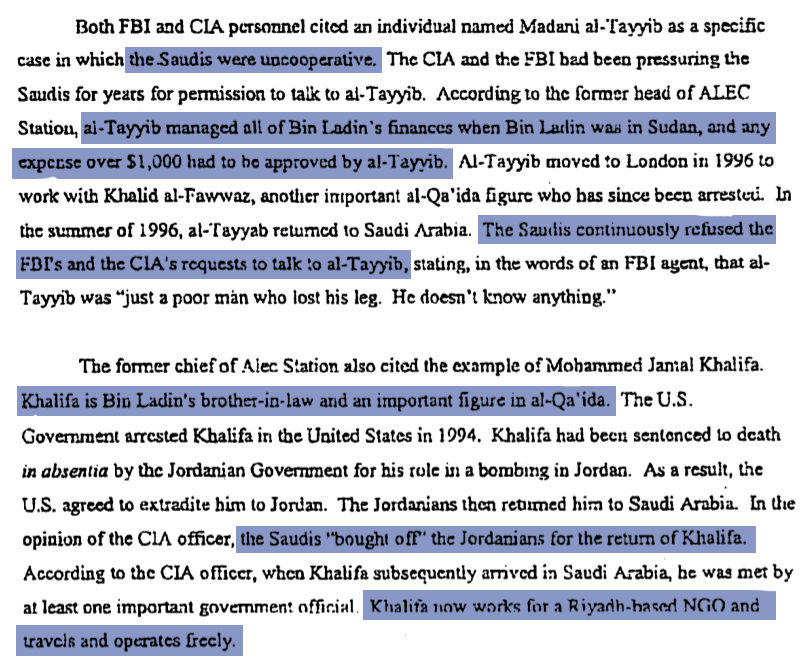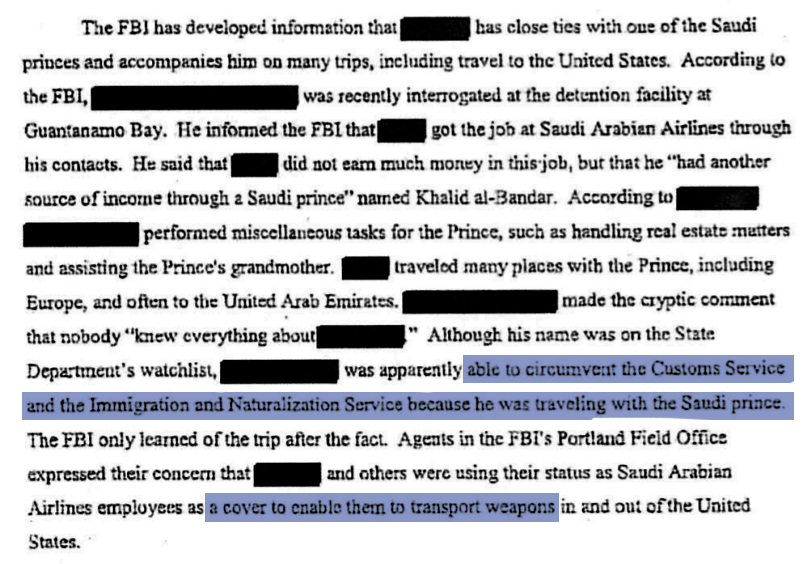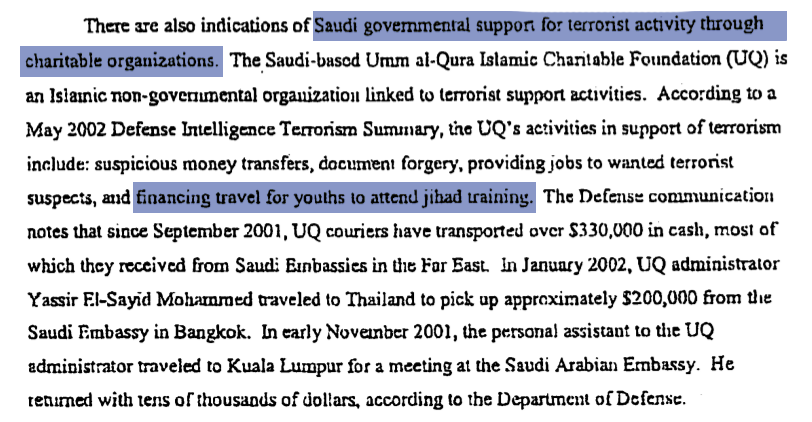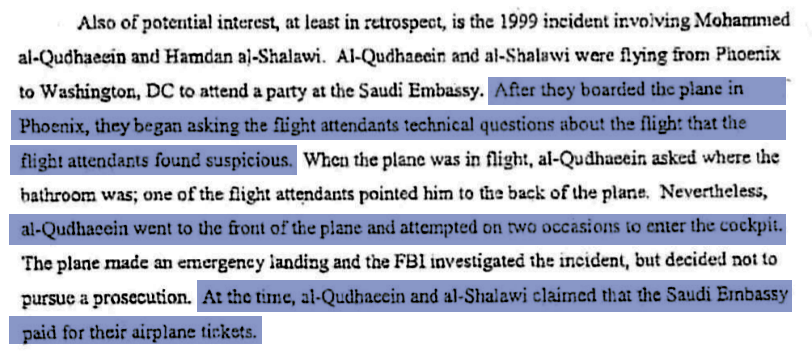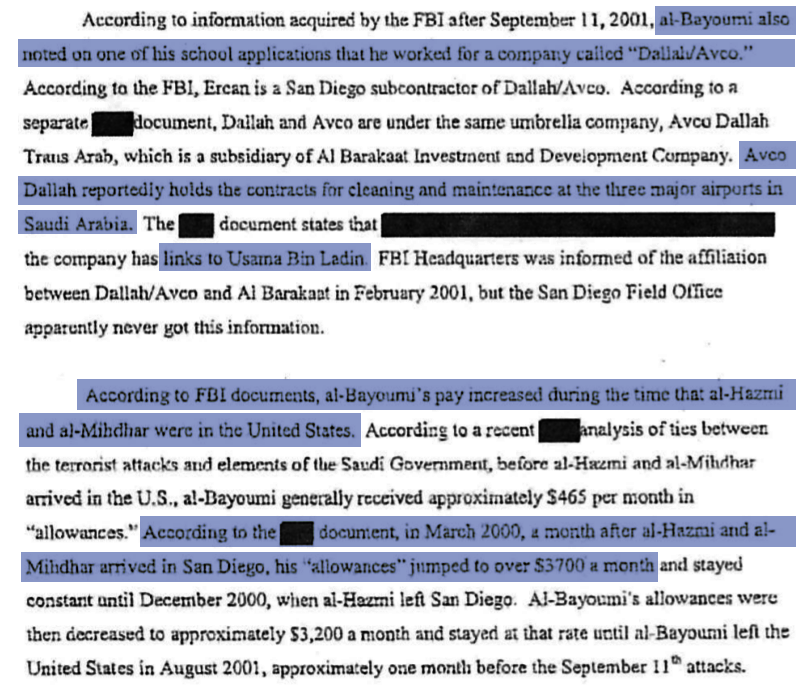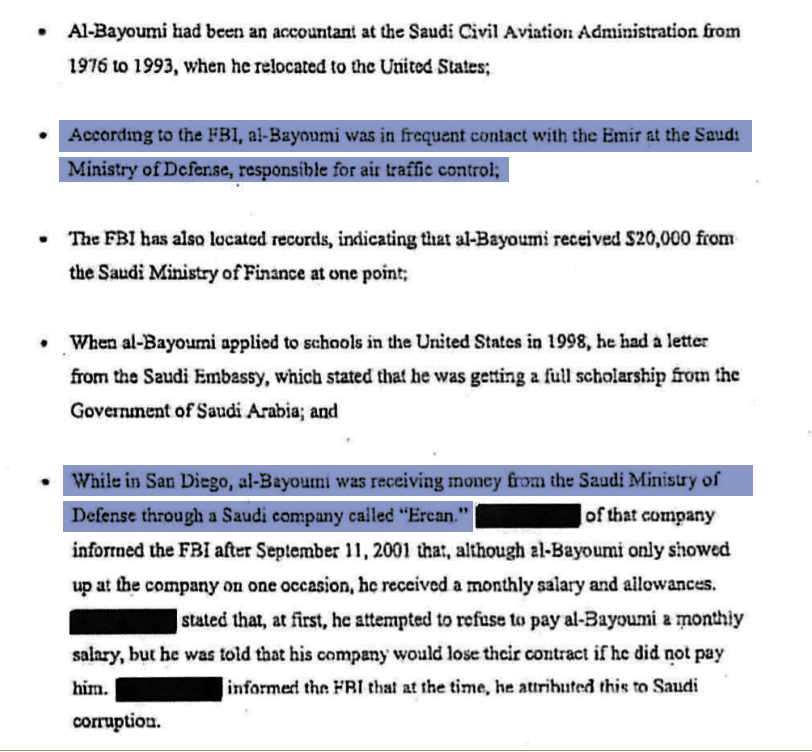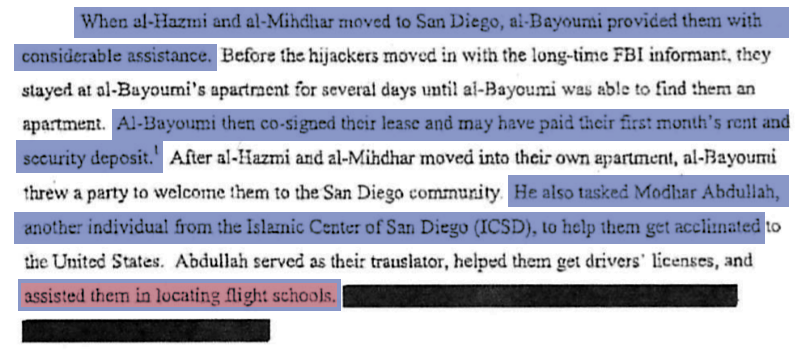 That is just a narrow selection of what is inside the document. I leave it to our readers to decide whether it looks interesting or not.
We should never forget that the attacks of 11 September 2001 were not just an attack against the United States, but rather an attack against the whole world. The centre of world finance, albeit flawed, had not exhausted its progressive potential, but it was attacked by the most regressive and most backward social forces. It is incumbent on us all to acknowledge where that attack came from and who supplied the ideological and logistical support which made it possible.
It should be clear that when the next memorial for the 11 September 2001 attacks is held, it should not be a time to make an oath of peace. Rather it should be a time to renew our intentions and recommit ourselves to permanent and neverending global war against all those who threaten to pull us asunder.
Kumiko Oumae works in the defence and security sector in the UK. Her opinions here are entirely her own.

Summary: Part three of a roundtable between Guessedworker, DanielS, and Kumiko Oumae, about Brexit and the leadership contest which is emerging in the aftermath of the decision.
The curtailment of the leadership contest within the Conservative Party, is discussed.
Recorded on 11 Jul 2016.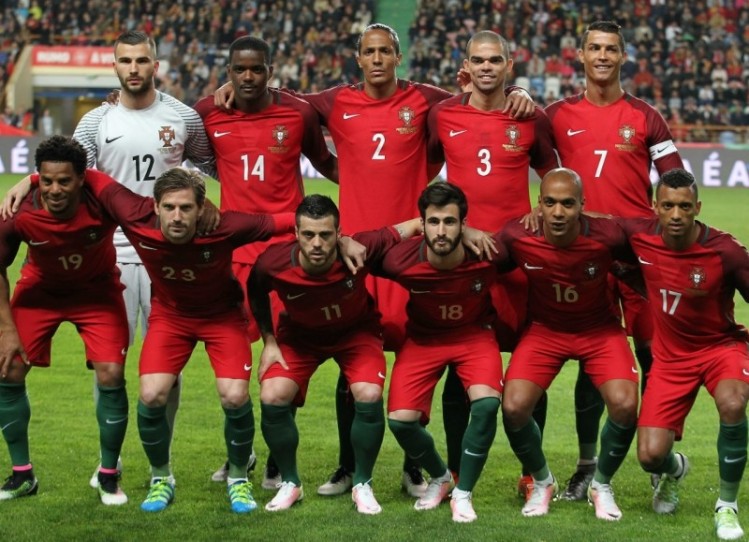 Portugal's Euro Cuck representation 2016 ...and France's offering..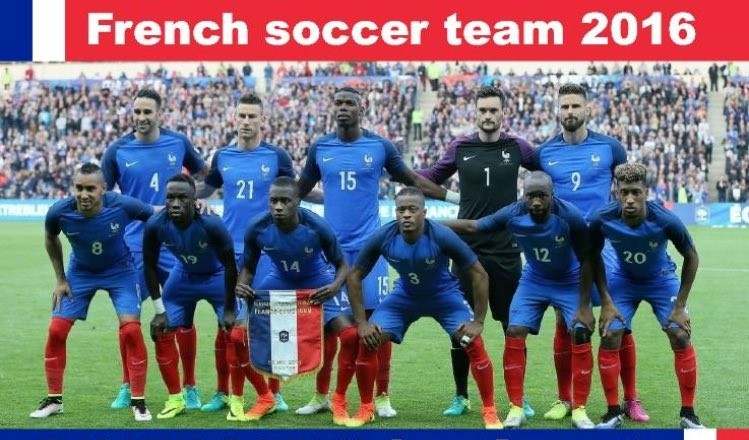 In a disgraceful epitome of displaced masculine nationalist instinct, millions of Europeans cheered-on their cuckoldry as two predominantly African mercenary teams pretended to represent European nations in the ultimately identifying sporting event of Europe.
Or does this, in fact, represent what these nations have become?
True White Nationalists must have a look at their inclination for sheer objectivism and universalism; it is destroying the very idea of nationalism and its representation as mercenaries are drawn from the four corners of the globe with the argument that they are "better." But even if they are better in some instances, how can you feel good about people so different from you, winning and losing "for you?" What do you even know about yourself in that instance but that you are a cuck! What the cuck, European football fans, European "men", you are idiots to stand for this!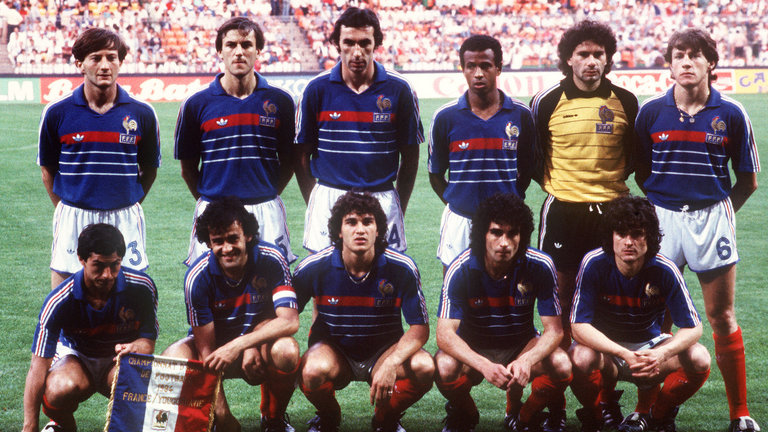 First a trickle then a flood: The French team in 1984 had just the one colored guy (save perhaps Roman Polanski in the upper right).
Though Portugal has long been the European nation with the highest percentage of African admixture, it would be represented by having perhaps one Mulatto on the team and nowhere near a "representation" like this.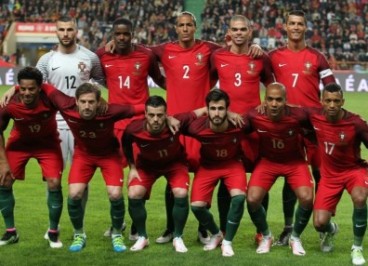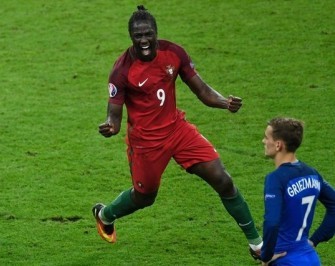 Tearful Latino lady-boy Ronaldo was out early with a sore knee, but still darker cuckpatriots picked up the slack for "team Portugal" to win The Euro Cuck 2016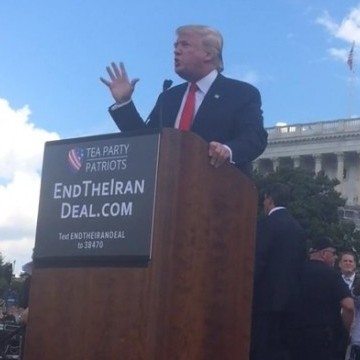 "The Iran deal is one of the worst deals ever"
In regard to foreign affairs, it has looked to me like Trump has been empowered politically by a commitment to the neo-con agenda of undoing the Iran deal. Kumiko sees the domestic motivation of a second tier of Jewish money - concerned for their U.S. real estate holdings - and backing Trump accordingly; even while he "radically defies" the highest rungs of Jewish money.
In his latest radio show - 6 July 2016 - Metzger sees another motivation behind Trump.
TT has never advocated Trump, nor Hillary, of course, in any positive sense, maintaining that he will not vote. Though he had previously been relatively partial to Trump, seeing him as provoking a certain amount of chaos for Whites to take advantage of, he now holds that a vote for Trump is a vote for the system - in particular, that Trump is being used to secure the Republican base (implicit Whites) and as such to save the Republican party - which should not be saved since it has long been gaining and using White working class voters by means of dog whistles to minor cultural issues, while ultimately betraying them for international corporatist and Jewish interests.
Though I'd hate to see that evil woman Hillary become President because her opposition did not have enough support, I hate even more to endorse the system, its false choice and false opposition.
It is looking more and more as if initial hunches about Trump are true - that Republican insiders were merely pretending to hate him as a harbinger of great crisis to the Republican party - a crisis dramatized in this kind of ShowTime presentation - in order to reinvigorate the Republican base (i.e., implicit Whites) - exciting them with the idea that they are being rebellious and Trump is rebelliously standing up to the system…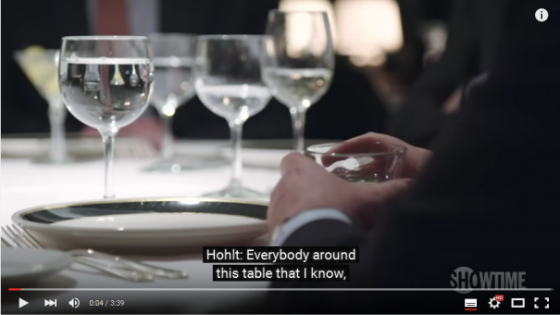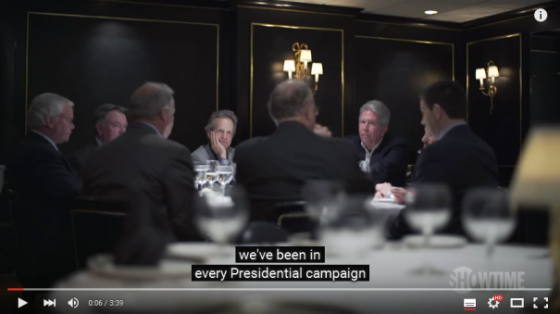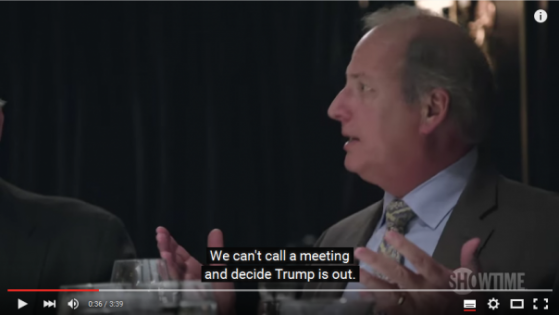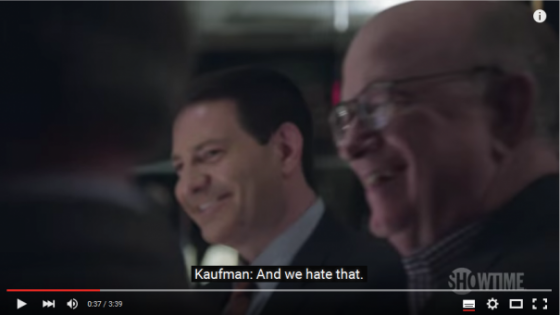 In fact, it is just the same old Democrat - Republican yin yang.
The "bleeding heart liberal" Democrats open borders and boundaries to muck-up any possibility for organized opposition - particularly an organized White middle, working or any White class, for that matter - and then after the mix has been unleashed upon the population to a sufficiently toxic extent, the Republicans are called-in to assert this mix as normal; they act into their role of asserting what it is to be a real American man, i.e., a strong, patriotic American civic nationalist - viz., one who sees any concern about being mixed-in with blacks and other races as betraying a sign of weak, effeminate nonsense, being ungrateful for the opportunity of the American dream, not an individually competent man who holds up to the competition; and of an un-American bent for old world or third world factionalism.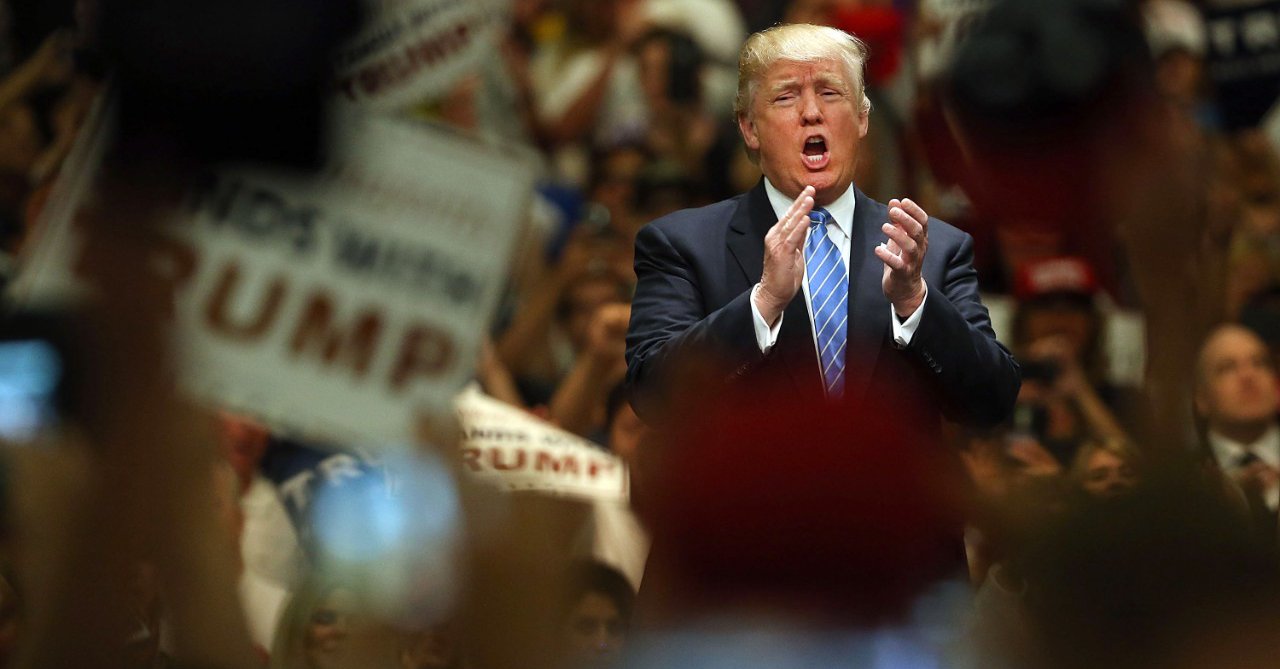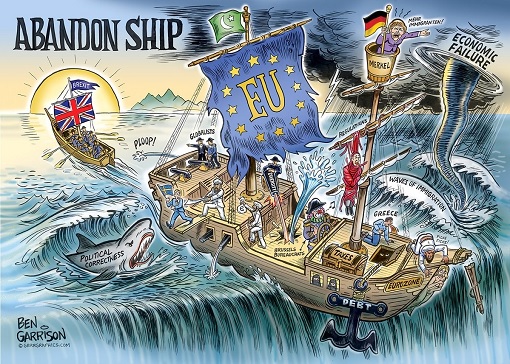 Rather, change its course and throw them overboard.
This article at The Right Stuff uses a metaphor that I have always liked, of Europe and its states as analogous to a ship and its compartments:
TRS, "For Europeans to Live, the EU Must Perish," 5 July 2016:

- Tom Paine

Think of the EU as a ship, its 28 member countries as compartments below the waterline, Europeans as passengers, Mohammedans and Africans as the sea around them. When the ship's hull is breached, its rules (EU Freedom of Movement) require all hatches between compartments to remain open. (It is impossible to exclude anyone with EU papers from moving to another EU member except in extreme cases). Crazy but true.

While the ship's crew could in theory protect passengers by closing hatches to contain flooding to one compartment, in practice the crew devotes its efforts to silencing the passengers' "hydrophobia" as the sea pours in…
The article focuses too much on law change, however. That is an arduous and vastly insufficient answer to what we need: which is a compelling argument for mass deportation, a call emphatically understood, undertaken with the action of a flood of combined nationalist effort that would simply drag laws and bureaucracies along or bury them underfoot if they will not willingly comply to our will.
I.e., rather than abandoning ship we ought change its course and throw them overboard.