Refugee Resettlement Watch's 10 Reasons For Moratorium. Appeal To Rep. Goode & Doing good for Doing good - The Golden Rule.
I add "the golden rule" to the title sarcastically - not only to chide those lining their pockets in the name of Christian altruism. This rule that has been passed onto European moral orders altogether disingenuously, from Judaic prescription to Gentiles (Jews do NOT abide by the golden rule), has been as catastrophic as any imbibed of Jewish chimera. This edict from "the sermon on the mount" is completely illogical and self destructive. There is a key distinction that needs to drawn by contrast, which is logical - morally and otherwise: the silver rule.
Note: these articles are being re-posted from the MR News section (5 Dec. 2015) as they bear more attention. Now that Ann Corcoron is taking a break from the excellent work that she's been putting out, it's time for MR to pick up some of the slack and forefront her efforts. MR has an added benefit (from our POV) of being able to expound from a distinctly pro-White/Native European, secular perspective.

Noticing the style of the "moratorium" logo and its coincidence with an appeal to Virgil Goode, I couldn't help but find it reminiscent of Dietrich's VoR design..

...and also that Virgil Goode represented a unique experience for me, to actually be talking with a Congressman as I produced the Stark interview with him. Congressman Goode stayed available on my Google chat and otherwise in communique with me for several months afterwards. That was funny for me, in a good way. Though it should be normal, how many Congressmen speak openly with our kind? It speaks well of him. Ann Corcoran has placed her appeal in the right direction.
Here is the post of the Stark Interview -
VoR, The Stark Truth: Interview with Virgil Goode, 25 April 2012:


Rep. Virgil Goode

Robert interviews Virgil Goode. Topics include:

The Constitution Party;
The need for reduction in immigration both legal and illegal;
National sovereignty, NAFTA, and the North American Union;
Foreign policy and the Iraq war;
Energy independence.

Virgil Goode is the presidential nominee for the Constitution Party. He represented Virginia's 5th Congressional District as a Republic from 1997-2009. He previously served in the Virginia State Senate as a Democrat.
Refugee Resettlement Watch, 'Re-post: Ten reasons there should be a moratorium on refugee resettlement', 5 December 2015:

Posted by Ann Corcoran

Now that the mainstream media and the public are waking up to the UN/US State Department Refugee Admissions Program and how it has been operating for the last 35 years, I thought it would be a good idea to re-post this testimony I gave to the US State Department (first in 2012 at its annual scoping meeting and repeated in 2013 and 2014).

Anne Richard is the Asst. Secretary of State for Population Refugees and Migration. Here she testified last month at a House Judiciary Committee hearing on Syrian refugees. She needs to produce the hearing record for the 2015 'scoping meeting' which we believe was held in secrecy. Photo and story about Judiciary hearing: http://www.breitbart.com/big-government/2015/11/19/state-dept-official-syrian-refugees-less-threat-stops-tracking-3-months/

I just mentioned it in my previous post on annual reports.

As far as we can tell, the US State Department did not hold a public scoping hearing in 2015 (for FY2016) because we never saw a notice for it this year. In these 'scoping meetings/hearings' they ostensibly seek public input on the size of the program for the upcoming year and they want to know what countries should be the focus of protection.

The 'scoping' meeting (like a hearing) was usually held in late spring/early summer of the preceding year. Prior to our attendance in 2012, these meetings/hearings were dominated by the resettlement contractors and their groupies.

One more thing, the State Department does not keep and publish a hearing record for this meeting. The only way we could ever learn what others were saying is to obtain the hard copy testimony by attending in person! There ought to be a law!

Here is my testimony in 2012 (repeated in 2013 and 2014):

Ten Reasons there should be no refugees resettled in the US in FY2013—instead a moratorium should be put in place until the program is reformed and the economy completely recovers.

1) There are no jobs. The program was never meant to be simply a way to import impoverished people to the US and place them on an already overtaxed welfare system.

2) The program has become a cash cow for various "religious" organizations and other contractors who very often appear to care more about the next group of refugees coming in (and the cash that comes with each one) than the group they resettled only a few months earlier. Stories of refugees suffering throughout the US are rampant.

3) Terrorist organizations (mostly Islamic) are using the program that still clearly has many failings in the security screening system. Indeed consideration should be given to halting the resettlement of Muslims altogether. Also, the UN should have no role in choosing refugees for the US.

4) The public is not confident that screenings for potential terrorists (#3) or the incidences of other types of fraudulent entry are being properly and thoroughly investigated and stopped. When fraud is uncovered—either fraud to enter the country or illegal activity once the refugee has been resettled—punishment should be immediate deportation.

5) The agencies, specifically the Office of Refugee Resettlement (ORR), is in complete disarray as regards its legally mandated requirement to report to Congress every year on how refugees are doing and where the millions of tax dollars are going that run the program. The last (and most recent) annual report to be sent to Congress is the 2008 report—so they are out of compliance for fiscal years 2009, 2010 and 2011. A moratorium is necessary in order for the ORR to bring its records entirely up-to-date. Additionally, there needs to be an adequate tracking system designed to gather required data—frankly some of the numbers reported for such measures of dependence on welfare as food stamp usage, cash assistance and employment status are nothing more than guesses. (The lack of reports for recent years signals either bureaucratic incompetence and disregard for the law, or, causes one to wonder if there is something ORR is hiding.)

6) The State Department and the ORR have so far failed to adequately determine and report (and track once the refugee has been admitted) the myriad communicable and costly-to-treat diseases entering the country with the refugee population.

7) Congress needs to specifically disallow the use of the refugee program for other purposes of the US Government,especially using certain refugee populations to address unrelated foreign policy objectives—Uzbeks, Kosovars, Meshketians and Bhutanese (Nepalese) people come to mind.

8) Congress needs to investigate and specifically disallow any connection between this program and big businesseslooking for cheap and captive labor. The federal government should not be acting as head-hunter for corporations.

9) The Volag system should be completely abolished and the program should be run by state agencies with accountability to the public through their state legislatures. The system as presently constituted is surely unconstitutional. (One of many benefits of turning the program over to a state agency is to break up the government/contractor revolving door that is being demonstrated now at both the State Department and ORR.) The participating state agency's job would be to find groups, churches, or individuals who would sponsor a refugee family completely for at least a year and monitor those sponsors. Their job would include making sure refugees are assimilating. A mechanism should be established that would allow a refugee to go home if he or she is unhappy or simply can't make it in America. Short of a complete halt to resettlement-by-contractor, taxpayers should be protected by legally requiring financial audits of contractors and subcontractors on an annual basis.

10) As part of #9, there needs to be established a process for alerting communities to the impending arrival of refugees that includes reports from the federal government (with local input) about the social and economic impact a certain new group of refugees will have on a city or town. This report would be presented to the public through public hearings and the local government would have an opportunity to say 'no.'

For these reasons and more, the Refugee admissions program should be placed on hold and a serious effort made by Congress to either scrap the whole thing or reform it during the moratorium. My recommendation for 2013 is to stop the program now. The Office of the President could indeed ask for hearings to review the Refugee Resettlement Act of 1980-–three decades is time enough to see its failings and determine if reauthorization is feasible or whether a whole new law needs to be written.

Information on the three hearings we wrote about and attended are archived here, here and here. (Those files include posts in which we referenced the hearings/meetings as well.)

By the way, Richard revolved into the State Department from her contractor job at the International Rescue Committee. She had a previous stint at the State Dept. The revolving door is alive and well between contractor and federal agency involving refugee resettlement.

Come on, you can do it! Say "MORATORIUM", 5 Dec 2015:

Posted by Ann Corcoran


She could not be "vetted."

Where are you Virgil Goode?

Did you see that even the NY Times wrote about the female Islamic terrorist, how there was no way to "vet" her or to "screen" her as she came to live among us. Any logical person can see that. There was no d*** data, no biographic or biometric information to tap! And, if asked about any terror connections in personal interviews she certainly didn't tell the truth.

So, don't you wonder why only TEN US Senators can see that and that 89 others are so willfully blind. See our post on Senator Paul's failed attempt at a moratorium on issuing visas to those coming from jihad-producing countries.

And, here see Daniel Greenfield on the killers yesterday. If you read nothing else from Greenfield's post, this is the line every one must grasp:

It's a matter of simple math that as the population most likely to commit terrorist acts increases, so do the acts themselves.

I went back to our archives to see when I first heard anyone suggest a MORATORIUM on Muslim immigration and want to give a shout-out to former Virginia Congressman Virgil Goode who saw the San Bernardino slaughter coming 9 years ago! Learn about how the politically correct harpies at the Washington Post treated him then. His position, in support of a moratorium on legal (Muslim) immigration to America cost him his seat. We told you more about him here in 2010.

Political correctness is dead! Everyone of you must start saying the 'M' word! MORATORIUM! Moratorium on Muslim migration to America, NOW!

Thank you Mr. Goode! Goode is a Trump supporter in Virginia today!


Rep. Virgil Goode


See more to the story below..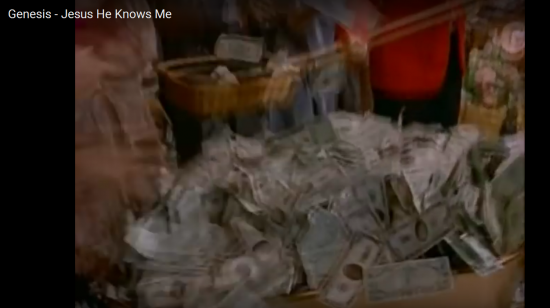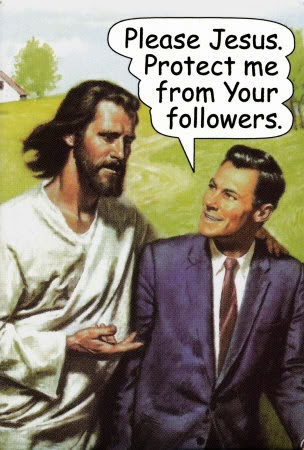 ...and…
Refugee Resettlement Watch, 'Lutheran Social Service of Minnesota is responsible for the Somali chaos in St. Cloud', Posted by Ann Corcoran on March 26, 2015:

If you are angry (about the tension in St. Cloud) and want one entity to blame, it is Lutheran Social Service of Minnesota, the primary federal refugee resettlement agency working in St. Cloud!

That supposedly 'Christian' charitable organization is directly responsible for the high Somali numbers in St. Cloud, and they are jointly responsible for bringing over ten thousand Somalis from around the world to colonize Minnesota towns in the last ten years alone—Catholic Charities and World Relief MN (now Arrive Ministries)*** helped also. Of course they have brought many more than 10,000 in over two decades and not just Somali Muslims!

Rumor has it that 1,500 new Somalis are going to be resettled by the Lutherans in St. Cloud this year. (This is part of former Rep. Michele Bachmann's district!)


Doing well by doing good? Jodi Harpstead is making over $300,000 a year to seed St. Cloud and other Minnesota towns with Somali Muslims.

These three 'Christian' phony non-profits (phony Christians!) could stop the US State Department's further seeding of the state if they just said NO! We won't resettle any more Muslim 'refugees.' But they don't! Why?

Why? Because it is big business (as we learned from Lutherans in New England)! They dare not challenge their sugar daddy—the federal government! And, they must be afraid of the growing power of the Islamists and the Islamist front group—Council on American Islamic Relations (CAIR)—which they are responsible for unleashing on the city of St. Cloud.
So how much money does it take to buy the Lutherans?

Back in 2013 we told you that then Minnesota Lutheran CEO, Mark Peterson, was pulling down a salary of $441,767.

We went to a recent audit linked on their website and here are some numbers we found (audit ending September 30, 2014):

They had total revenue of $103,135,439 and received $91,887,312 from GOVERNMENT FEES AND GRANTS. (Go here and click on 'financials' to see for yourself).
That makes them 89% government funded! That is a government agency not a charity, and surely not a 'Christian' charity!

The progressive 'religious Left' is living off of the US taxpayer!

Doing well by doing good?

Salaries and payroll accounted for $57,929,172 of your money—your tax dollars for that one year!

Jodi doesn't pull down a salary as high as Peterson (LOL! War on women?) her predecessor did, but it is fairly substantial none-the-less as we learned from a recent Form 990. She was compensated with $280,812 and an additional $42,495 came from related organizations (whatever that is!).

Her second in command, Kenneth Borle, made $202,087 and $33,192 (from related organizations).

They have 8 other employees making over six-figure salaries!

Go here for the others in leadership at Lutheran Social Service of Minnesota responsible for building the aggressive and demanding Muslim population of the state.
And if you are looking for more people to blame for what is happening to Minnesota, here is the Board of Directors (do you know any of them?):
Board of Directors

Greg Vandal, Chair
Nancy Rystrom, Vice Chair
Cathy Norelius, Secretary
Sue Haffield, Treasurer *
Bishop Thomas Aitken
Dan Anderson
Mike Anderson
Rev. Dr. Eric Barreto
Ann Beatty
Dr. Paul Dovre
Jon Evert
Nicole Griensewic Mickelson
Rev. John Hogenson
Rev. Dr. Rolf Jacobson
Jen Julsrud
John Mattes
Artie Miller
Joanne Negstad
Joan Wandke Nelson
Rev. Mark Skinner
Bishop Ann Svennungsen
Rev. Mari Thorkelson
Lori Wall

The main office of Lutheran Social Service of Minnesota is here (below). It is time to let them know how you feel, to put the pressure on the organization directly responsible for disrupting St. Cloud.
Good Lutherans especially need to speak up!

Lutheran Social Service of Minnesota
2485 Como Avenue
St. Paul, MN 55108
651.642.5990
800.582.5260

And, according to the US State Department's handy list of contractors the St. Cloud Lutheran resettlement agency office is here:

LIRS
MN-LIRS-08: Lutheran Social Services Of Minnesota
Address:
22 Wilson Avenue Suite 110
St. Cloud, MN 56302
Phone:
320-251-7700
One more thing! Tell Rep. Trey Gowdy what he has in store for his community if a refugee resettlement site is established in Spartanburg, SC.

See our complete archive on St. Cloud here. And, click here, for an enormous archive on Minnesota. See especially our earliest post (2011), and one of our top posts of all time, when we first learned of the three 'Christian' groups swamping Minnesota with Somalis at the behest of the US State Department.

*** An indicator that the heat is on some of these phony Christian organizations is that they are changing their names. Note that World Relief Minnesota is now Arrive Ministries and Lutheran Social Services of New England is now Ascentria Care Alliance.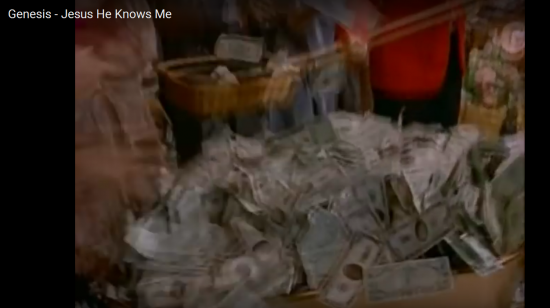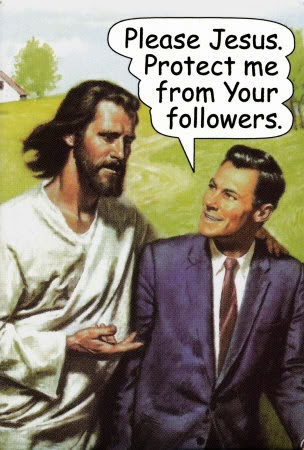 Issues of Christianity aside..
Here is Ann Corcoron's excellent outline of her inquiry into the governmental processes involved.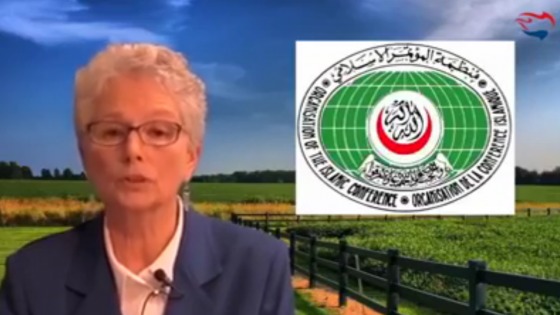 Ann Corcoran
I wanted to know what was the governmental process that allowed the resettlement of refugees?
Who gave permission?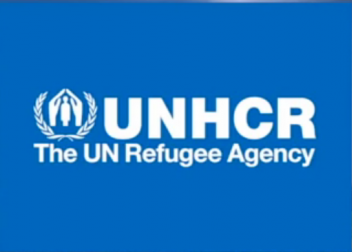 I have learned about a Federal program that is 35 years old this year - The United Nations High Commissioner For Refugees
has been choosing most of our refugees.
It is under the influence of a powerful Muslim supremacist group called "The Organization of Islamic Cooperation."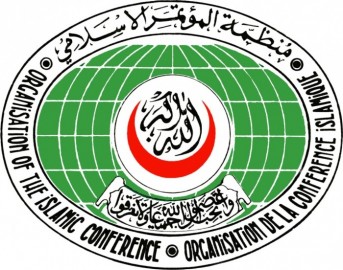 Not surprisingly, a large number of U.S. bound refugees are coming from countries with large numbers of people who hate us: including Somalia, Afghanistan, Iraq and soon from Syria, just to name a few.
The U.S. State Department then distributes the refugees to 9 major Federal contractors - six of which are so-called religious charities, but - all are largely funded from The U.S. Treasury:
Church World Services (CWS)
Ethiopian Community Development Council
Episcopal Migration Ministries (EMM)
Hebrew Immigration Aid Society (HIAS)
International Rescue Committee (IRC)
US Committee for Refugees & Immigrants (USCRI)
Lutheran Immigration & Refugee Services (LIRS)
United States Conference of Catholic Bishops (USCCB)
World Relief Corporation (WR)
They are not passing the plate on Sundays for the one billion dollar price tag for the resettlement. And that figure does not include the extensive welfare benefits that refugees receive.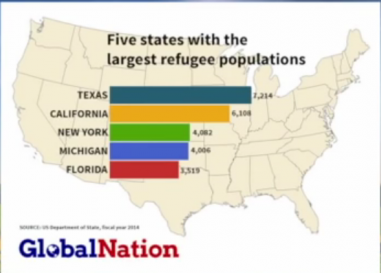 The refugees are then sent to over 190 cities and towns in the US where the 9 major contractors support 350 subcontractors.
The refugees receive help from the subcontractors for up to six months; and the subcontractor then submits paper-work to admit the relatives of the first group.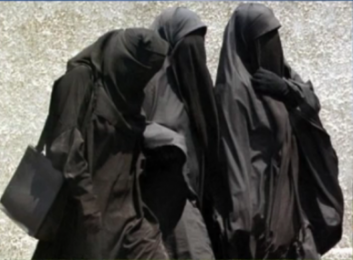 Many [Muslims] are forming cities within cities, where mosques are being built to consolidate, train and promote the Islamic supremacist doctrine called "Sharia."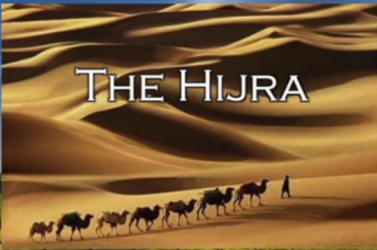 This process of Muslim colonization is called "The Hijra."
Muhammad told his followers to migrate and spread Islam in order to dominate all the lands of the world.
He said that they were obliged to do so.
And that is exactly what they are doing now with the help and support of
The UN, The US State Department and the Christian and Jewish groups assigned to seed them throughout the country.

Your tax dollars pay for it all.
We only need to look to a troubled Europe to see the path ahead for America if we can't stop this migration and stop it soon.
There is no reason on earth that we should have brought over 100,000 Somalis, and another 100,000 Iraqi Muslims to America…
Soon we will be resettling Syrian Muslims in large numbers..
The FBI told Congress recently that they cannot be properly screened.
If you don't help counter the Hijra, we are, in my opinion, doomed.
Over time this migration will be more devastating to your children and grandchildren and to our country than..
More devastating than any terrorist attack could ever be.