Majorityrights Central > Category: Military Matters
"Hostages killed 'one-by-one' at Bataclan theatre."
...some reflections on the events. It is salient that these killings were more personal and more directed at European peoples. That makes this, in an important sense, even worse, even more of an affront than 9-11. In 9-11, they went after symbols of Capitalism [World Trade Center] and the Military Industrial Complex [Pentagon] behind Liberal Democracy [Capitol building (i.e., tried to hit it, but failed, with the jet going down in Pennsylvania)]. Civilian casualties, though far more numerous, were incidental and not personally targeted.
In the case of the French attacks, however, not only did they choose to target the implicitly White culture of The Eagles of Death Metal fans [at Bataclan theatre], the implicitly White culture of football [Germany-France match], attended by the President of France, along with football's not so implicit, but semi-explicit White culture [of football hooligans (as Jimmy Marr noted, hooligans tend to be nationalistic)]. They also went after the implicitly White cultural area of Paris in their targeting [the haute-bourgeoisie section (as noted by Kumiko)]. But not only did they contrast from 9-11 to narrow their target to these people demographically [implicitly White], in the case of the Bataclan theatre, they focused their attack still more, targeting them, [a death metal audience (or what they may as well have thought was one)] as personally as they could [holding them hostage] and shooting them [one by one].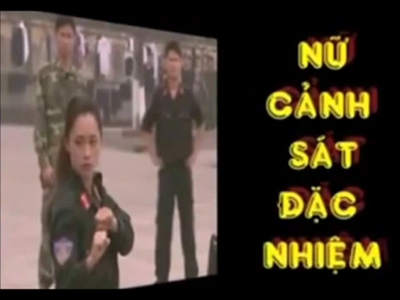 Oh, hey, has anyone in Europe noticed that Sweden is not Vietnam?
I'm going to do something interesting which might be new to some readers, but which I think is a necessary part of cornering liberals so that they cannot continue to wear the masks of various other political groupings. I'm going to criticise the situation in Sweden, but I'm going to do it in a polemical form and it will be done from the left. It will be done so that people can see what that might look like.
Sometimes people talk about how a country is destroyed 'in slow motion', and you have to watch trends develop over a very long period of time in order to find out what the tricks of the reactionaries look like. Other times, you can find the template by just watching for a matter of a few weeks, as the pattern of behaviour exhibited by the reactionaries is just a sped-up version of the long-term template that they have been using all along.
As Sweden backslides into becoming one of the most reactionary and frankly dangerous European countries to live in, we can see a microcosm of how that disaster is fomented in a single snapshot of just the past eight weeks.
Here's Step One:
Yahoo News, 'EU needs more legal ways in for refugees: Swedish PM', 07 Sep 2015:

STOCKHOLM (Reuters) - Sweden will propose that the European Union set up more legal ways for refugees to arrive in the country, Prime Minister Stefan Lofven said on Monday, announcing a push to make the Nordic country more welcoming for asylum seekers.

Lofven said the EU must introduce a permanent and obligatory redistribution mechanism for when disasters trigger drastically higher numbers of refugees seeking entry into the bloc, and that the EU should increase its number of quota refugees to about 100,000 from the 22,000 that the EU had earlier agreed.

Sweden has received more asylum seekers per capita than any other nation in Europe, giving weight to its voice over the crisis, which has intensified in recent days as thousands of migrants, many refugees from Syria, arrive mostly in Germany.

"Sweden, Germany and a few other countries have for a long time been alone, taken their responsibility. That's not good enough," Lofven told a news conference. "All countries in the EU must stand up for human values and do their duty."

On Tuesday, Lofven will travel to Berlin to meet German chancellor Angela Merkel to discuss the European migration crisis. He will also meet the Austrian chancellor Werner Faymann.

[...]
The reactionary bourgeoisie calls for even more migrants to enter the country because of their desire to knock down organised labour by using a reserve army of labour. They are completely out of control because the broad mass of the population has failed to establish institutional structures that would keep them in check. The labour unions have been totally co-opted by liberal-capitalists and the union bosses are on their payroll and can no longer be trusted. Clearly, someone needs to establish new labour unions that are independent from the control of the Swedish political establishment.
The reactionary bourgeoisie are even now passing laws that 'allow the migrants to integrate into the labour market', by which they mean setting up a multi-tier labour arrangement. What does that mean? It means that the migrants and low-skilled Swedish workers alike all will find themselves thrown into a semi-feudalist mode of production despite living territorially inside of a so-called 'advanced' economy. It will be a subordinated mode which the reactionary bourgeoisie would maintain by implementing enforced stagnation.
If that is allowed to continue, automation and mechanisation of the economy would be stalled, and in fact would go backwards, because there would be no incentive to develop productive forces further. Automation and mechanisation is usually spurred by a shortage of cheap labour, not a glut of it.
Here's Step Two:
Yahoo News, 'Sweden to increase spending on helping immigrants by $214 million', 10 Sep 2015:

STOCKHOLM (Reuters) - Sweden will increase spending on better integrating immigrants into the labor market and increase compensation for municipalities where refugees settle, the government said on Thursday.

Next year, the added spending measures will total 1.8 billion Swedish crowns ($214 million).

Earlier this week, Prime Minister Stefan Lofven said the government would oblige all municipalities to accept refugees. The new spending includes a roughly 50 percent increase of the yearly compensation from the central government to 125,000 crowns per person up to the age of 65, it said in a statement.

Labor market measures include more money to validate foreign exams taken by immigrants and to the Swedish Public Employment Service for finding jobs quicker.

In its latest forecast, in July, the Swedish Migration Agency expected 74,000 asylum seekers this year, but an official told daily Dagens Nyheter on Thursday the figure would likely be revised upwards to above 80,000.
That money to 'increase spending' is not going to come from the pockets of the haute-bourgeoisie and their banking associates. Instead, it will come from the income taxes and regressive sales taxes that are imposed by the liberal-capitalist state against the broad mass of the people.
In other words, the taxes to pay for that 'increase in spending' will be collected from the proletariat and the petty-bourgeoisie. They will be asked to pay for their own enslavement, and pay for their own harassment by clerical-reactionaries in Muslim dress, and pay for their own impoverishment, and pay for the rising crime as Muslims rape their children. They'll be told to accept this, because otherwise, someone might call them 'racist'. And everyone knows how people are afraid of social organisation like how cats are afraid of water. Probably.
Here's Step Three, just twelve days later:
Yahoo News, 'Sweden needs to borrow more, cut costs to meet refugee numbers: finance minister', 22 Oct 2015:

STOCKHOLM (Reuters) - Sweden will need to borrow more money and cut costs across the board to meet the expense of record numbers of asylum seekers arriving in the country, Finance Minister Magdalena Andersson said on Thursday.

"It is going to take longer for us to get back to balanced public finances," Andersson told reporters. "It also going to mean that we are going to need to borrow money."

Earlier in the day, the Migration Agency said it expected up to 190,000 asylum seekers to arrive in Sweden this year.
The Swedish haute-bourgeoisie would like to thank you for accepting 10,000 migrants. Oh, sorry, they mean 22,000. No wait, they meant 74,000. Or was that 80,000? No, they really meant 190,000. But it might be even more later.
The cuts enacted by the state onto itself will not be a cut in the amount of money being funnelled toward servicing debts and bailing out banks, but rather will be a cut to the quality of social services, hospitals, and schools for the broad mass of ethnic Swedish people.
The haute-bourgeoisie who run the Swedish government should no longer be permitted to call themselves 'progressive', nor should they be allowed to call themselves 'leftists'.
For maximum irony and maximum punishment, the Swedish haute-bourgeoisie should instead be forced to experience an actual left-nationalist revolution right in their face which will utterly dispossess them of everything that they purport to own, so that they can see what actual leftism looks like.
And now before you readers start asking me if I'm trafficking in pure heroin in this post, just stay with me for a moment and actually engage in this thought experiment. It's just a thought experiment, but I'm doing this so that you understand a particular point here.
Kumiko's left-nationalist thought experiment for Sweden:

It is precisely at the very time when the haute-bourgeoisie are frenziedly accommodating terrorism and facilitating economic privations the likes of which have never before been seen in a European country, that Swedish progressives, socialists, and nationalists, formerly working separately, have united into a single party, the Socialist Workers Party of Sweden, to lead the revolutionary struggle of the entire people.

The Socialist Workers Party of Sweden is now founded. It is the party of the working class. By correctly formulating a mass line based on a mass perspective, it will help the proletariat lead the revolution waged for the sake of all oppressed and exploited people. From now on, you should join the party, and assist the vanguard in implementing the following goals:

1. To overthrow the Swedish liberal-capitalist government and to overthrow the ideological state apparatuses of the haute-bourgeoisie;

2. To abolish the Swedish monarchy;

3. To establish a Swedish worker-peasant-soldier government which caters to the needs of the broad mass of the people, facilitating the development of productive forces and the maintenance of an advanced and progressive culture;

4. To confiscate the assets of all banks and all other enterprises belonging to the reactionaries and put them under the actual control of the worker-peasant-soldier government;

5. To confiscate all the land in the northern zone of the country belonging to the reactionaries and re-distribute it back to the poor Sami peasants;

6. To implement a 6-hour working day and guaranteed annual income (GAI);

7. To abolish the forced buying of government bonds, abolish all taxes that are used for maintaining mass migration, and abolish all unjust taxes hitting the poor;

8. To deport all clerical-reactionaries from the country, and to shut down all ecclesiastical authorities, turning all Churches, Mosques, and Synagogues into secular community centres;

9. To dispense education to all the Swedish people, and maintain it at the highest quality, ensuring that it is laicist so that no religion may be taught;

10. To maintain equality between man and woman, with absolutely no exceptions;

11. To commit to the responsible maintenance of a market economy until its historical necessity is exhausted. The market economy would undergo an extended period of transition with several steps of development utilising mixed social and economic structures in which socialist factors are gradually strengthened and made dominant, so as to lay the groundwork for the transformation away from the market economy and into socialism.
Obviously, the following groups will not be able to accept even the thought of such a programme, as it effectively confiscates all of their property and outlaws them:
Swedish reactionaries.
Arab and African migrants.
Jews.
That would be fortuitous, given that all three of those subversive miscreant groups could then be hunted down and arrested by the military or secret police, and then they could be sent to a detention facility and subsequently deported from the country.
Now, what is the point of this thought experiment? Well, I invite any of the Swedish readers of Majorityrights, to find some Swedish so-called 'leftists' in your neighbourhood. Propose my thought experiment programme goals to them with a straight face and with a seeming seriousness of intent, and then see how they react to it.
If the so-called 'leftists' react to the programme with horror and loathing because it harms the pro-immigration agenda, then you can say to them, "Oh, I see, you aren't really leftists at all, you're actually just a bunch of liberals who love getting cucked by black and Arab men".
And you yourself will have also learned an interesting political lesson at the same time, from that whole experience.
Kumiko Oumae works in the defence and security sector in the UK. Her opinions here are entirely her own.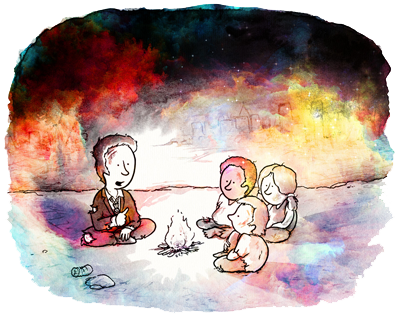 Yes, the North Atlantic was completely destroyed, but for a wonderful moment in time we had no Islamophobic comments on Facebook!
There are few things in politics more fulfilling than seeing greed and fear—which are not 'bad' emotions, it's all about context—combine to create genuinely good performance art, a kind of art that is a work of genuine originality. That's how it is with the Facebook censorship story, it just gets better by the day.
The law firm Jun Lawyers, which specialises in IT Law and is headed by Jun Chan-jo, has seen an opportunity for publicity and profit. It is going to be found through the fact that between Angela Merkel, Heiko Maas, Anetta Kahane, Eva-Maria Kirschsieper and Mark Zuckerberg, they have virtually no capability at all of actually policing all the 'hate speech' that now exists on Facebook due to the reaction of a sizeable number of German citizens to the migrant influx that Angela Merkel herself invited into Germany.
The continued existence of 'hate speech' all over Facebook means that the liberal government is violating its own laws and its own constitution. Since Facebook is also possibly violating those same laws, and since none of them can do a single thing about it without installing something akin to the 'Great Firewall of China' or the 'Great Keyword Filter of South Korea' —except aimed at the all-pervasive 'Far Right hate speech' rather than say, 'reactionaries', or 'Far Left Marxists', or 'anarchists'—Jun Lawyers can be sure that the German legal tangle is a gift that will keep on giving. The liberal government has effectively promised to win at whack-a-mole, has made it illegal to lose, and is now finding itself unable to stop losing.
Now finding themselves trapped in a forest of the censorship laws of their own making which they are legally obligated to enforce, and with social media being used to propagate messages of 'hate' toward everyone and everything, the liberal-capitalist occupied German government is considering suing Facebook, the German court system is considering whether to find the German government to be in violation of its own constitution, while the Jun Lawyers firm is suing both the liberal government and Facebook simultaneously.
I would urge all ethno-nationalists out there not to be angry with Jun Chan-jo. His name will appear a lot in the media going forward, but it is prudent to regard him as the 'Gordon Gecko' of IT Lawyers, and to take a tolerant stance toward him. I've heard some unfortunate stories about people sending him hateful emails and tweets which insult him on the basis of his Korean ethnicity and so on. Please do not do this to him. It's just business, isn't it? Jun Chan-jo should not be regarded with hatred, he should be regarded with love, because he's just doing his job and he's doing it very well.
Let's remember the relevant section of that famous speech that Gordon Gecko made in the 1987 film 'Wall Street':
Gordon Gekko, 'Wall Street', 1987:
The point is, ladies and gentleman, that greed, for lack of a better word, is good. Greed is right, greed works. Greed clarifies, cuts through, and captures the essence of the evolutionary spirit. Greed, in all of its forms; greed for life, for money, for love, knowledge has marked the upward surge of mankind.
The aggregate effect of the self-serving actions of Jun Chan-jo is that he's basically calling the liberal government and Facebook on their own bluff and forcing them to try to follow through on their own laws. He's performing the socially useful and totally logical function of holding the liberal government and the clique of Jews who own Facebook to account for the laws that they themselves committed to. But the government can't comprehensively follow through on these laws, because it's operationally impossible for them to police all of the things which are being said about Muslim migrants daily on social media in Germany. All the state apparatus can really do is strike a small number of 'offenders' randomly, and then when this proves ineffective, it turns on itself to play internal blame-games in response to legal challenges.
Look for yourself at the circular firing-squad which has manifested:
McClatchyDC, 'Germany considers charges against Facebook for hate speech', 21 Oct 2015 (emphasis added):

Highlights:

Chastened by its Nazi past, Germany long ago banned incitement of racial hatred
Refugees crisis has prompted posts that many feel violate those laws
Posters have been charged, and Facebook officials might be

BERLIN—The anti-refugee post on Facebook by a 29-year-old Berlin woman last spring seemed little different from many of the hate-filled rants that pop up on social media sites.

"Let's get rid of the filth," she wrote. Then, referring to a series of arson fires that have destroyed refugee housing under construction across Germany, she continued: "many more refugee centers will burn, hopefully with the doors boarded up."

But there was a difference between her words and many others that appear online: She was a German, posting in Germany. And while social media globally might assume a more American character of erring on the side of free speech over censorship, Germany does not share this view when it comes to hate speech.

The woman was charged with violating Germany's hate speech law, convicted and sentenced to five years of probation. She's not the only poster to have run afoul of the law: A 25-year-old man from the small town of Passau in Bavaria was fined 7,500 euro (about $8,500) for a Facebook post offering to deliver "a gas canister and hand grenade, for free," to a group of asylum seekers. A 34-year-old Berlin man was fined 4,800 euro (about $5,500) for posting: "I'm in favor of reopening the gas chambers and putting the whole brood inside."

Now, with the swelling number of refugees prompting still more such posts, German prosecutors are considering going after Facebook itself for acting as a home for posts that advocate racial hatred and violate laws against neo-Nazi speech.

German prosecutors are investigating possible charges against three Facebook managers, prompted by a complaint that they failed to act against racist comments about Europe's refugee crisis.

The complaint came from German attorney Chan-jo Jun, of Wuerzburg. In it, he claimed to have flagged more than 60 Facebook entries that would violate German hate-speech laws. In an interview in Die Welt newspaper, he noted that the posts he flagged – some even featuring Nazi insignia and people posing while giving a Nazi salute – are strictly forbidden by German law.

But, he said, Facebook responded to his complaints by saying the content didn't violate Facebook's community standards, and the posts were not removed. He made copies of the posts and sent them to Facebook's German managers by registered mail.

"We need to put an end to the arrogance with which some companies try to translate their system of values to Europe," he said.

In the complaint he filed, he noted, "Facebook Germany encourages the dissemination of offensive, punishable content through its actions in Germany."

Germans have complained for years about what they see as warped morality on Facebook and other U.S.-based social media sites, where nudity is strictly controlled but posters are allowed to spout hate-filled screeds that Germany outlawed after the Nazi reign of Adolf Hitler.

German Justice Minister Heiko Maas recently announced that Germany would establish "a task force to combat hate speech on social media platforms, notably Facebook, and a number of social networks, including Facebook, are to take part."

"Racist, inciting statements are inconsistent with our system of values and cannot be justified under any imaginable aspect," he said. "One thing is clear: If Facebook gets complaints about racist and xenophobic messages that violate criminal laws, then the company must react and delete such posts quickly and reliably. . . . There must be as little space in social media for racism and xenophobia as there is on the street."

Facebook has agreed to take part in and partially fund the task force, but for many it's showing too little concern about a matter Germans take seriously.

Facebook has announced measures to counter hate speech. However, in the past it has also noted that the site "allowed discussions on the network to be conducted using robust diction." Overall, German officials claim they have received word from Facebook that it prefers a policy of "discuss, not delete," in many cases.

German news stories have quoted German Facebook policy manager Eva-Maria Kirschsieper as defending her company's policies by noting that Facebook reaches a billion users far beyond Germany's borders.

"It is a constant challenge to balance the interests of this diverse community and we are constantly working to adjust our policies and procedures to be even more effective and sensitive to the concerns of local communities," she said.

Konstantin von Notz, a member of the Green party who is considered the group's top expert on the Internet, questioned whether Facebook is following its own anti-hate speech guidelines. He noted that members of his party have been attacked on Facebook and have filed criminal charges. "Some of what is being posted not only goes against German law but also against Facebook's own terms of business," he said.

This week, the German tabloid Bild ran a two-page spread of nothing but hateful Facebook comments, complete with user names and profile photos. The comments were directed at the large number of refugees seeking asylum in Germany, and those who support them.

"Green pig, hang them all," said one post directed at Claudia Roth, a pro-refugee Green politician. Another was more general: "A bullet for every Muslim and their supporters." "Muslims are worse than cockroaches. We don't want Islam in Germany and Austria," read another. Another poster, identified as Silvio Bettin, asked, "Aren't we all a little Nazi?"
The best thing that can happen is for this chaos to continue. It's an unlimited and unwinnable censorship battle which the liberal-capitalist occupation government in Germany has plunged itself into. About 35 million migrants in total may be heading toward Europe, and Germany is refusing to permit political discussion of Angela Merkel's monstrous open-doors policy to take place on the public political stage. So, the conversation persists on the internet, and then the liberal government chooses to include such conversation under the rubric of the enforcement of its 'racial hatred' censorship laws.
If the liberal occupation government wants to adopt a zero-tolerance policy toward 'hate speech' and if they promise to follow through on that impossible task, then I give my warmest regards and a jaunty salute to anyone who is able to engage in culture-jamming or legal-jamming actions to put that ridiculous censorship system under stress. The liberal occupation government might as well be trying to censor discussion of the weather.
To all the patriotic Germans out there, I encourage you to keep posting 'offensive' things, and to keep organising and engaging in street actions, and in so doing, keep jamming up the liberal censorship system.
Kumiko Oumae works in the defence and security sector in the UK. Her opinions here are entirely her own.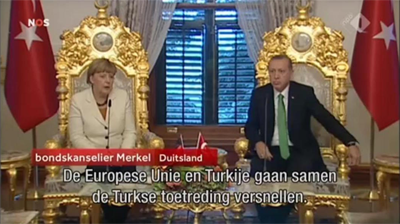 Dutch TV subtitle: "The European Union and Turkey together will accelerate Turkey's accession."
Even the title of this article does not do enough to convey the scale of the stunningly disingenuous 'negotiation' that Angela Merkel engaged in on Sunday. It was not a negotiation, it was Merkel just taking Europe's queen piece and both rook pieces off of the chessboard and tossing them through the window as Turkish mouths widened in grotesque delight.
As is well known, many of the migrants that are flowing into Europe at Angela Merkel's own invitation—and because of the perverse incentives created by governments like Germany and Sweden—make their transit through Turkey before arriving in Europe. At the same time, Merkel has been facing an internal party revolt as various opportunists are taking the crisis as a chance to challenge her leadership. Some others are revolting against her because the number of migrants that their regions are being asked to accept are more than their infrastructure can ever hope to efficiently handle.
Under these pressures—particularly the pressure arising from the fact that Merkel's concept of 'no upper ceiling to migration' was bound to clash with material constraints eventually—Merkel then found herself thrust into a negotiation with Turkey. The European Union had attempted to bribe Turkey with 3 billion euros, but the Turks decided that it was not enough.
So Merkel went to Turkey and offered them a faster track toward EU accession and visa-free travel, in addition to the bribe that had been previously offered.
Predictably, Erdogan and Davutoglu immediately decided to retract their side of the pseudo-informal 'agreement' as soon as Merkel went home. They have clarified that they actually made no promises to stop the migrants within their territory from travelling into Europe, ultimately. In fact, they have no intention of doing anything to stop the migration wave itself either:
DW, 'Turkey demands additional EU funding to address migration', 19 Oct 2015:

Turkish Prime Minister Ahmet Davutoglu said that an agreed sum of 3 billion euros ($3.4 billion) in return for Turkey's cooperation in stemming the flow of migrants in Europe would not be regarded as sufficient.

Speaking on Turkish television one day after German Chancellor Angela Merkel's visit to Istanbul on Sunday, Davutoglu said that the money would come from the "IPA" fund - money already earmarked for Turkey as an EU membership candidate . He said that Turkey wanted additional cash.

The 3 billion euro IPA fund proposal is no longer on the table, as we have said we will not accept it," Davutoglu said. "As for fresh resources, we're talking about a 3 billion euro amount in the first stage. But we don't want to fixate on this because the requirements may go up, and the assessment for this would need to be done annually."

Tit-for-tat diplomacy

German Chancellor Angela Merkel on Sunday offered Turkey the prospect of support for faster progress on its bid to join the European Union as well as an accelerated path to visa-free travel for Turks. This followed the summit in Brussels last week where EU leaders had agreed on a migration "action plan" with Turkey, where the figure of 3 billion euros ($3.4 billion) had been discussed.

Chancellor Merkel on Sunday had hailed as "very promising" progress on an EU-driven "action plan" after talks in Istanbul with Davutoglu and President Recep Tayyip Erdogan. Both Turkish President Erdogan and Davutoglu, whose ruling AK Party faces a general election on November 1, appeared keen to avoid any impression of weakness in dealing with European nations. They said earlier the EU had only recently realised Turkey's value in the crisis.

Davutoglu: Turkey 'not a concentration camp'

Prime Minister Davutoglu caused further controversy on Monday, saying that his country was "not a concentration camp" and that it would not host migrants permanently to appease the EU.

"I said this to Merkel too. No one should expect Turkey to turn into a concentration camp where all the refugees stay in," Davutoglu said.

The talks had however resulted in a "positive response" to the government's request for visa liberalization, he said.

His comments came as the flow of people along the so-called "Balkan Route" into Europe via Turkey continued, with thousands of people streaming Monday into the Balkans, where tighter border controls forced people to sleep in freezing temperatures. More than 630,000 people have landed on Europe's shores so far this year, most of them making risky sea crossings from Turkey to Greece.

ss/msh (Reuters, AFP)
All of those events were actually absolutely unnecessary from a straight power perspective. Why? Because, while Turkish politicians have a lot of bluster, and while they can deploy the threat of unleashing the migrants, the Turks were nevertheless negotiating from an extremely weak position.
Despite having had historical cultural connections to the regional groups to their west, south, south-east and east, Turkey has spent the past 20 years burning all of its bridges in all directions. In summary—and it is definitely a summary—Turkey's position looks like this:
Turkey is not some shrewd player. It's one of the most clownish and absurd players in the world at the moment, and although it has experienced some significant economic growth internally, its foreign policy is a complete shambles and it is nowhere near to being a serious world power.
Should we really believe that Merkel is so stupid that she could not find anything to use to twist the arms of the Turks? The Turks should never have been in a position to be the ones making any demands there.
Any European negotiator who wanted to really play the game the tough way could have given a variety of responses that could twist the arms of the Turks based on the above facts, such as:
"Do you understand the situation you're in? How about we just don't talk to you about EU accession ever again, until you remove the remnants of the Turkish Army from Cyprus?"


"Do you understand the situation you're in? How about we cancel all the NATO events that are on the calendar concerning Turkey?"


"Do you understand the situation you're in? How about we continue using the National Endowment for Democracy to assist your domestic political opponents so that they can erode your electoral powerbase and replace you with someone who will run Turkey in the way that we want?"


"Do you understand the situation you're in? How about we just ignore you and hedge against you demographically on a 30 year time frame, cultivating links with Kurds in the eastern part of your country so that we can encourage them to defy Ankara later and block you from having political control over a large section of your domestic energy resource base?"


"Do you understand the situation you're in? How about we just misplace boxes full of weapons and ammunition into the hands of the PKK? I'm sure you remember what that was like for you the last time we did that. In fact, since the PKK does so much independent illegal fundraising inside European countries, we could just stop policing them at all and see how you like that?"


"Do you understand the situation you're in? How about we just close the border between Turkey and the European Union, and build a giant fence surmounted by barbed wire and security cameras? The amount that it costs to take care of the migrants for a week is probably the same amount as it costs to build the fence."
Those kind of responses from a European negotiator, would have been the correct signalling and would have likely produced a much more satisfactory response from Turkey.
Rather than doing anything like that, Merkel instead went in and sat down on a golden throne next to Erdogan, and followed the exact choreography that the architects of Erdogan's election campaign wanted her to follow. She let Erdogan—a man who literally has been implicated in electoral fraud multiple times and is presiding over a ramshackle failure of a foreign policy—look strong, let him look competent, let him look like he was in charge, and gave him absolutely everything he wanted, absolutely for free.
No one is that absurdly fucking stupid by accident. Merkel had to have been doing that on purpose. That is the only reasonable conclusion that can be reached. It really is.
Furthermore, whose idea was it to send Merkel—a person who actually wanted the migrants to enter Europe in the first place—to have a negotiation with Turkey to try to keep the migrants out of Europe? I would love to know who was responsible for that absolutely stupid idea. Who on earth in their right mind would send Merkel to negotiate for the defence of Europe's borders while knowing about all the pro-migration actions that she had engaged in prior to that?
Kumiko Oumae works in the defence and security sector in the UK. Her opinions here are entirely her own.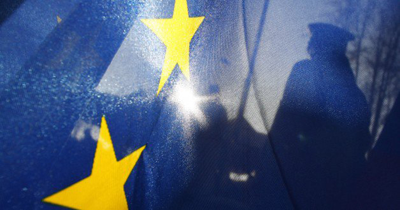 Controversy ahead.
Summary: This interview was with Tomislav Sunic about the migration problem in Europe. Kumiko Oumae was hosting, standing in for Guessedworker, along with DanielS as co-host.
The issues which we covered were:
The idea that part of the reason for the migration wave is psychological rather than strictly structural.
Discussion on whether the words 'migration' or 'crisis' were really appropriate descriptions of what is happening.
Discussion of weaknesses of Christianity in the face of an enemy.
The relationship between countries in South Eastern Europe.
Cases of religion being used as a cultural-historical identification rather than as a belief system.
The influx of migrants and the terrorist threat posed by them to the European Union.
The advantages which the defenders have over the invaders, given the disparity in average IQ.
'Better is worse', and how a deteriorating security situation can be a catalyst for total structural change in the case where all else fails.
I think it was a fantastic interview, I was really honoured to have Tomislav Sunic on our show, and I hope to have him back again as soon as possible. He's really one of the best ethno-nationalist speakers alive.
What happens when WNs accept Russian news reports uncritically? They get misled, that's what happens. Lasha Darkmoon has an article titled "America furious at Russia's stunning successes in Syria". It's based on an article which she took from Fort Russ, which was titled "Russian operation in Syria revealed the real sponsors of terrorism to the world".
Let's examine the core claims of Darkmoon's Russian-derived article.
Russian claim #1:
Darkmoon, 'America furious at Russia's stunning successes in Syria', 10 Oct 2015:

As soon as the Russian air force began to inflict serious blows, the Americans threw a tantrum fit. This is because ISIL militants had appealed to them for help.
Actual Reality: The Americans 'threw a tantrum' because the Russians were bombing everything without any concern for the balance of powers in the areas that they were hitting. This led to ISIL in fact gaining ground in some places such as Aleppo, and even involved instances where ISIL was able to induce the Russians to hit ISIL's inter-sectarian opponents.
See here:
Guardian, 'Isis seizes ground from Aleppo rebels under cover of Russian airstrikes', 10 Oct 2015:

Islamic State militants have scored their most significant advances in the province of Aleppo, the closest they have come to Syria's former commercial capital in two years, as it becomes increasingly clear that they are taking advantage of Russian airstrikes against the rest of the opposition to march into new territory.

As Russian planes continued to pound rebel forces in western Aleppo and other frontlines in the country, many of the opposition fighters who ousted Isis from the province at great cost last year found themselves pinned down and unable to halt the terror group's largely unopposed advance towards the city at the end of last week.

"Russian planes are striking the Free Syrian Army and laying the groundwork for Daesh [Isis] control of strategic areas in Aleppo," said a source from Tajammu al-Izzah, a moderate opposition group backed by western and Gulf states which has been hit by Russian airstrikes. "The truth is that Russia is backing Isis."

[...]

On Friday, taking advantage of the Russian bombing of western Aleppo that has forced the rebels to reinforce their defensive lines there, Isis pivoted towards the south and within hours had taken control of a series of towns and villages to the north of the city of Aleppo, the closest it has come since it was defeated by the opposition.

"Russia entered with the excuse of fighting Daesh and has barely bombed them," said a religious official serving with Jaysh al-Fateh, a coalition of rebels fighting the Assad government and whose fighters have been targeted by the Russian airstrikes.

"Russia did not come to fight Daesh. Why didn't they and the American coalition prevent them from advancing in northern Aleppo when they send armoured vehicles through the open desert before everyone's eyes?

"It is clear that both Russia and the regime are laying the groundwork for Daesh," he added. "We have a joke here that they all have one operations room."

[...]
The war is more complicated than Russians believe it is. Sometimes, what happens is that one Islamist group is incited to fight against another Islamist group because of competing territorial claims, or doctrinal disagreements, or because they are a front for a state-backed militia group which is using theological justifications for creating infighting within a particular sect. Because of this, radical Sunni Muslims can sometimes be fighting other radical Sunni Muslims.
If Russia simply gallivants into the middle of that situation and indiscriminately bombs everything that looks like an Islamist, they might in fact be upsetting the balance of terrorism—for lack of a better way of putting it—in a way that could unintentionally lead to ISIL gains.
Which appears to be precisely what the Russians have caused with their ham-fisted approach.


Russian claim #2:
Darkmoon, 'America furious at Russia's stunning successes in Syria', 10 Oct 2015:

More than 50 aircraft were transported to Syria. More than 2000 people were transported in transport aircraft to Syria. And not one of the vaunted NATO radars in Turkey, Bulgaria or the other countries in the region were efficient enough to record all this activity!
Actual Reality: Even civilian observers were able to see the movement of Russian aircraft.
Here's an example:
The Aviationist, 'Latest imagery shows 28 Russian aircraft (12 Su-24s, 12 Su-25s and 4 Su-30s) on the ground at airbase in Syria', 22 Sep 2015:


A satellite image has finally unveiled the whole Russian Air Force contingent made of 28 combat planes deployed to Syria: taken on Sept. 21, the photograph shows 4 Su-30SMs, 12 Su-25SMs and 12 Su-24s lined up, in the open air, along runway 17L at al-Assad International Airport, near Latakia, in western Syria.

[...]
And another example:
The Aviationist, 'Six Russian Su-34 Fullback bomber have just arrived in Syria. And this is the route they have likely flown to get there.', 29 Sep 2015:

Six Sukhoi Su-34 aircraft have eventually arrived at Latakia to join the Russian contingent already there.

Images allegedly shot around the al-Assad International Airport clearly show one Russian Fullback about to land at the airbase in western Syria where 28 Russian aircraft have arrived last week.

@ain92ru @pfc_joker @oryxspioenkop They arrived! pic.twitter.com/JCi4bIT4F5

— LuftwaffeAS (@LuftwaffeAS) 28 Settembre 2015

One of the photos taken from the ground shows the six aircraft trailing what seems to be an airliner over Idlib: the larger plane is probably a Russian Air Force Tu-154.

Said to be an airliner/transporter accompanied with 6 fighters crossing over Hama country side pic.twitter.com/cPbjVZssyi

— LuftwaffeAS (@LuftwaffeAS) 28 Settembre 2015

Interestingly, a Russian Air Force Tu-154 using callsign RFF7085 could be tracked online on Flightradar24 during its flight to Latakia on Sept. 28, likely exposing the route followed by the six Su-34s trailing their accompanying Tu-154.

As the below image shows, the aircraft flew in international airspace over the Caspian Sea, to Iran and entered Syrian airspace after flying over northern Iraq: did the Su-34s have all the required diplomatic clearances to fly north of Baghdad or did they simply "sneak" into Syria by hiding under the cover of the transport plane?

Hard to say.

Last week, US officials said that the first 28 Russian combat planes hid under the radar signature on the larger transport aircraft, in an attempt to avoid detection but there are chances that the flights had all the required clearances from the Iraqi Air Traffic Control agencies and were conducted as a standard long-range ferry flight: one tanker/airlifter, using radio and transponder, supporting multiple fast jets.

H/T to @LuftwaffeAS and @obretix. Image credit: Flightradar24.com.
If even random civilians on the internet can see it, that's probably a sign that their operations are not invisible, and are in fact being meticulously recorded—by civilians. At that point, whether NATO is or is not watching, becomes frankly irrelevant.


Russian claim #3:
Darkmoon, 'America furious at Russia's stunning successes in Syria', 10 Oct 2015:

US and ISIL (or ISIS) have close ties [...]
This statement seems to be based on a photograph that purports to show Abu Bakr Al-Baghdadi with John McCain.
Actual Reality: The man sitting with John McCain is not Abu Bakr Al-Baghdadi.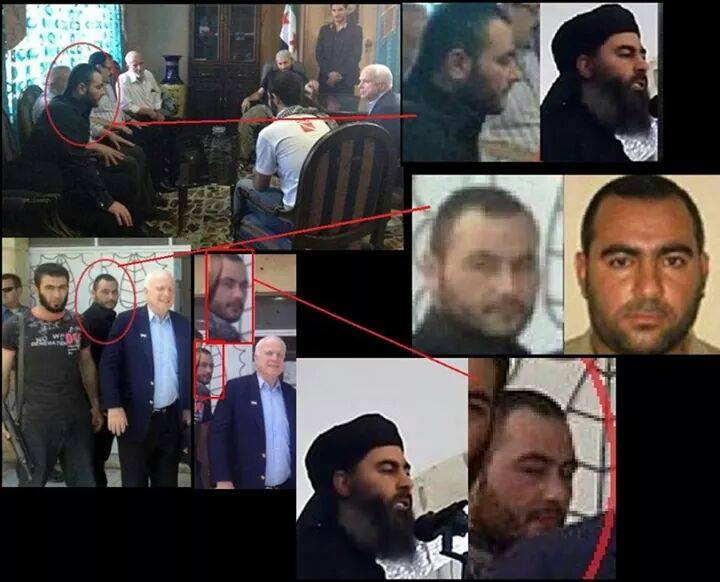 I'm sure you can all agree that the Russians were not even trying with that one. I'll be charitable and assume that's their idea of a joke. The man with John McCain obviously looks nothing like Al-Baghdadi. He is a member of the Northern Storm Brigade, a group which is fighting against ISIL.


Russian claim #4:
Darkmoon, 'America furious at Russia's stunning successes in Syria', 10 Oct 2015:

There is no perfidy here. We alerted everyone in advance what we were about to do. This included Netanyahu.
Actual Reality: That is true, the Russians did inform Israel in advance. They decided to be courteous to Israel. It's a really stupid thing to do, given that Netanyahu has no particular reason to keep any of the information secret from ISIL, as it is in Israel's geostrategic interest to let ISIL carry on wreaking havoc on Syria.
Recall this fact:
The Algemeiner, 'Israeli Officials: We'd Prefer Al-Qaeda-Run Syria to an Assad Victory', 04 Jun 2013:

[...]

According to Israel Hayom, senior Israeli officials were quoted as saying that "al-Qaeda control over Syria would be preferable to a victory by Assad over the rebels."

Officials believe that an Assad victory would strengthen Iran, as a weakened Syrian regime would become more reliant on the Islamic Republic. The Iran-Hezbollah-Syria axis would thus become an even greater threat to Israel, the officials said.

"Assad is now Iran," the officials said, according to Israel Hayom. "Any of these groups would be less problematic for Israel than an Assad regime that is a puppet of Iran," the officials were quoted as saying.
It's anyone's guess as to whether Israel's calculus on that issue has changed since 2013. By "any of these groups", that can mean Al-Qaeda which they mentioned, but it could also mean they'd be okay with letting ISIL run around doing things too, because "any" means "any", right? Who can know for sure?
Yet Russia does this, regardless:
Jewish Telegraphic Agency, 'Russia informed Israel ahead of airstrikes in Syria on ISIS', 30 Sep 2015:

[...]

Russian officials reportedly contacted their Israeli defense establishment counterparts about an hour before the attack, Israel's Channel 2 reported. Russian government officials also contacted Yossi Cohen, the national security adviser in the Prime Minister's Office, Haaretz reported, citing unnamed senior Israeli officials.

Last week, Israeli Prime Minister Benjamin Netanyahu met with Putin in Moscow to discuss the security threats to Israel from Syria. During the meeting, the two leaders agreed to coordinate between the Israeli and Russian militaries in order to avoid conflicts over Syria. Putin also told Netanyahu that Syria is not in a position to open a second front against Israel.

[...]
So in summary, the only one of those Russian claims which is true, happens to be the most disastrously idiotic one in practice. Apparently the Russians have never heard the phrase 'loose lips sink ships', since the loud-mouthed Russians seem to have been perfectly happy to give Israel a whole 60 minutes of warning ahead of each stage of their activities so far.
NATO on the other hand does not make a habit of giving Israel that kind of information, due to various reasons related to Israel's bad behaviour in the past, which I'm sure that all Majorityrights readers are aware of.
Kumiko Oumae works in the defence and security sector in the UK. Her opinions here are entirely her own.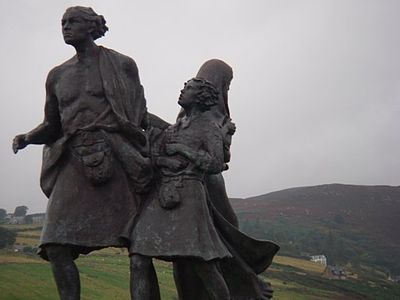 Gaels were expropriated from the land between 1800 and 1830.
What is going on?
Much has been said in recent weeks about a man named Peter Sutherland. Sutherland is the United Nations Special Representative on migration, and he is an international businessman and former Attorney General of Ireland who has served in a variety of business and political roles. He was appointed to the European Commission in 1985 and had responsibility for competition policy. He was the Chairman of AIB (Allied Irish Banks) from 1989 until 1993. He was non-executive Chairman of Goldman Sachs International until June 2015. In 2010, he was appointed co-chair of an Experts Group, to report on the priority actions to be taken to stave off protectionism and to boost global trade.
Sutherland is also keenly pro-European, which doesn't sound like a bad thing until you realise what he means by that. A person would think that it's pretty simple, after all, when talking about the 'European Union', the word 'European' is literally in the name. But no, Sutherland is pro-European, or 'a Europhile', in the sense that he supports the institutions of the European Union, but he does not support the ethnic genetic interests of those who live under those institutions.
Sutherland is a person who believes that the Arab Spring should have been considered as a chance to begin 'weaving together' Europe with North Africa and the Middle East, population-wise. What he of course means in practice is not—not ever—a colonisation of North Africa and the Middle East by Europeans, but rather, an invitation for literally unlimited migration from North Africa and the Middle East into the European Union to displace Europeans.
Objectively speaking, that is the expropriation of European peoples from their own lands, it is a displacement. Sutherland however entreats Europeans to think of it from a humanitarian and empathetic point of view. For example, it was Peter Sutherland who described the makeshift refugee camps in Calais, as 'an indictment on society', and asked the British and French governments to do more to assist the Middle Eastern and North African migrants.
Previously, profiteering
For the Sutherland family name, there is a long history of humanitarian and empathetic points of view being expressed by its members, when behind the hand-wringing and the appeals to a universal morality, behind the cloak of respectability and quasi-aristocratic pretensions, lurks the dagger of the most vicious blood-treason and abject profiteering which can only be expected from business-people of their calibre—a tendency which is by no means diminished but rather is reinforced by their Christian identity.
It was in January 1853, that the Stafford House Assembly of Ladies issued its call to their counterparts in North America, to ask them to consider the plight of black people in the Southern states of the United States, who had been enslaved for so long and were, in their view, in need of sympathy. They were consciousness-raising, making a call to action, and so on. That was a declaration that took place when Stafford House was under the presidency of the Duchess of Sutherland, who—much as it was in fashion then as it is in fashion now—was giving an object lesson on how easy it always is for liberals to show concern for people thousands of miles away, while ignoring the suffering of their own people close by—particularly when that suffering is caused by their own 'humanitarian' hand.
The whole history of the primitive accumulation that has led to the appearance of the wealth and prestige of the name Sutherland, and of other names of that type from Scotland and Ireland, is really in fact a history of the expropriation of the Gael people from their own lands, and their destruction at the hands of blood-traitors.
A quick sketch of history will be needed in order for things to become clear. In the 1100s, when the Danelaw was encroaching onto Scotland, the resistance came from the 'Great Man of Sutherland', a progenitor whose clan had defended him from all enemies, foreign and domestic, Scottish or Danish. After the Glorious Revolution of 1688 which installed the Dutch stadtholder William III of Orange-Nassau as King, due to the economic changes and the shift in political attitudes at the time, the internecine fighting among Gaels become less frequent, and at the same time, the propensity for Anglo-Dutch wars to erupt was reduced to zero. These things may not be the only factors, but they may comprise part of the reasons for why London was able to take the time to better integrate the Gael clans into the British military establishment, to incentivise stability by inducing these ostensibly different forms of social organisation to mutually support each other in Scotland.
The clan system of the Gaels was an array of social relations based around a progenitor and his or her progeny, which is to say, it is a relationship delimited by ties of blood and proximity. The district in which a clan operated was the land from which it gained its livelihood, much like how it was in what Marxists call 'the Asiatic mode of production', because it existed in a similar form in China, Japan, Korea, and various parts of South East Asia, in the pre-feudal era. It's also comparable to the systems in some parts of the Americas before the appearance of Columbus.
It was basically a pre-feudal system of relations.
At the head of the clan was the progenitor's family, which had a leader. The whole of the clan was like a system of blood-related family circles under them, the system could not be said to be a system of private property, because all the land was held as common land, under the military command of the progenitor. The progenitor could increase or decrease the allotment of land to subordinates as necessary, perhaps on a whim, or perhaps to fit a particular need. Under the family of the progenitor, were soldiers that administered regions, and under them were subalterns who managed towns and hamlets, and under all of them were the peasants who co-operated with the system in exchange for the benefits of a common defence perimeter and which was cemented by ties of blood.
Without an explicit legal system that could describe or allocate private property, it would be impossible to arbitrate land ownership in any way at that time. However, tradition and rank would mean that someone would have the largest influence, and the family of the progenitor, the leader in particular, would be the person who would ultimately have the final say on what would or would not be happening. This may seem benign at first, but when brought into interaction with a system that does have a concept of private property and the concept of a salary or a wage, it can potentially produce a deadly transformation which can lead to the clan's destruction.
The destruction
As all services were gradually transformed into contract-based exchanges, the leader of the family of the progenitor began to increasingly take on the role of a landlord toward the soldiers, the soldiers in turn acting like farmers toward the peasants, and the peasants themselves becoming transformed into something like sharecroppers on the land that they used to call their own.
It would be in the early 1800s that the stab in the back was to come, and it came from one of the families of the progenitors in the form of the arbitrary and violent transformation of the clan's common property into the private property of the leader, who could then dispose of it and its contents in any way that he or she desired, backed by government-sponsored force, which then resulted in armed conflict almost like a civil war.
Karl Marx—yes, seriously—explains with great accuracy what happened after that:
Karl Marx, Das Kapital Volume One, 'Chapter Twenty-Seven: Expropriation of the Agricultural Population from the Land', 1867:

[...]

The advance made by the 18th century shows itself in this, that the law itself becomes now the instrument of the theft of the people's land, although the large farmers make use of their little independent methods as well. [15] The parliamentary form of the robbery is that of Acts for enclosures of Commons, in other words, decrees by which the landlords grant themselves the people's land as private property, decrees of expropriation of the people. Sir F. M. Eden refutes his own crafty special pleading, in which he tries to represent communal property as the private property of the great landlords who have taken the place of the feudal lords, when he, himself, demands a "general Act of Parliament for the enclosure of Commons" (admitting thereby that a parliamentary coup d'état is necessary for its transformation into private property), and moreover calls on the legislature for the indemnification for the expropriated poor. [16]

[...]

The stoical peace of mind with which the political economist regards the most shameless violation of the "sacred rights of property" and the grossest acts of violence to persons, as soon as they are necessary to lay the foundations of the capitalistic mode of production, is shown by Sir F. M. Eden, philanthropist and Tory to boot. The whole series of thefts, outrages, and popular misery, that accompanied the forcible expropriation of the people, from the last third of the 15th to the end of the 18th century, lead him merely to the comfortable conclusion: "The due proportion between arable land and pasture had to be established. During the whole of the 14th and the greater part of the 15th century, there was one acre of pasture to 2, 3, and even 4 of arable land. About the middle of the 16th century the proportion was changed of 2 acres of pasture to 2, later on, of 2 acres of pasture to one of arable, until at last the just proportion of 3 acres of pasture to one of arable land was attained."

In the 19th century, the very memory of the connexion between the agricultural labourer and the communal property had, of course, vanished. To say nothing of more recent times, have the agricultural population received a farthing of compensation for the 3,511,770 acres of common land which between 1801 and 1831 were stolen from them and by parliamentary devices presented to the landlords by the landlords?

[...]

The last process of wholesale expropriation of the agricultural population from the soil is, finally, the so-called clearing of estates, i.e., the sweeping men off them. All the English methods hitherto considered culminated in "clearing." As we saw in the picture of modern conditions given in a former chapter, where there are no more independent peasants to get rid of, the "clearing" of cottages begins; so that the agricultural labourers do not find on the soil cultivated by them even the spot necessary for their own housing. But what "clearing of estates" really and properly signifies, we learn only in the promised land of modern romance, the Highlands of Scotland. There the process is distinguished by its systematic character, by the magnitude of the scale on which it is carried out at one blow (in Ireland landlords have gone to the length of sweeping away several villages at once; in Scotland areas as large as German principalities are dealt with), finally by the peculiar form of property, under which the embezzled lands were held.

The Highland Celts were organised in clans, each of which was the owner of the land on which it was settled. The representative of the clan, its chief or "great man," was only the titular owner of this property, just as the Queen of England is the titular owner of all the national soil. When the English government succeeded in suppressing the internecine wars of these "great men," and their constant incursions into the Lowland plains, the chiefs of the clans by no means gave up their time-honored trade as robbers; they only changed its form. On their own authority they transformed their nominal right into a right of private property, and as this brought them into collision with their clansmen, resolved to drive them out by open force. "A king of England might as well claim to drive his subjects into the sea," says Professor Newman. [25] This revolution, which began in Scotland after the last rising of the followers of the Pretender, can be followed through its first phases in the writings of Sir James Steuart [26] and James Anderson. [27] In the 18th century the hunted-out Gaels were forbidden to emigrate from the country, with a view to driving them by force to Glasgow and other manufacturing towns. [28]

As an example of the method [29] obtaining in the 19th century, the "clearing" made by the Duchess of Sutherland will suffice here. This person, well instructed in economy, resolved, on entering upon her government, to effect a radical cure, and to turn the whole country, whose population had already been, by earlier processes of the like kind, reduced to 15,000, into a sheep-walk. From 1814 to 1820 these 15,000 inhabitants, about 3,000 families, were systematically hunted and rooted out. All their villages were destroyed and burnt, all their fields turned into pasturage. British soldiers enforced this eviction, and came to blows with the inhabitants. One old woman was burnt to death in the flames of the hut, which she refused to leave. Thus this fine lady appropriated 794,000 acres of land that had from time immemorial belonged to the clan. She assigned to the expelled inhabitants about 6,000 acres on the sea-shore — 2 acres per family. The 6,000 acres had until this time lain waste, and brought in no income to their owners. The Duchess, in the nobility of her heart, actually went so far as to let these at an average rent of 2s. 6d. per acre to the clansmen, who for centuries had shed their blood for her family.

The whole of the stolen clanland she divided into 29 great sheep farms, each inhabited by a single family, for the most part imported English farm-servants. In the year 1835 the 15,000 Gaels were already replaced by 131,000 sheep. The remnant of the aborigines flung on the sea-shore tried to live by catching fish. They became amphibious and lived, as an English author says, half on land and half on water, and withal only half on both. [30]

But the brave Gaels must expiate yet more bitterly their idolatry, romantic and of the mountains, for the "great men" of the clan. The smell of their fish rose to the noses of the great men. They scented some profit in it, and let the sea-shore to the great fishmongers of London. For the second time the Gaels were hunted out. [31]
There is nothing that I can add to that.
Nothing is new about what is happening now, compared to what was happening back then. Not only is the same kind of economic structure being used to carry out the destruction as was being used in the 1800s, but furthermore the very name of Sutherland has reappeared, it has reappeared as though to flaunt itself in the face of the people of the British Isles.
A new decision
Last time the great blood-traitors were able to take you down the path that they wanted—a whole ethnic group was effectively destroyed and scattered across the earth.
Now they come again, under the same names to re-invite you down the same path.
My question to all European peoples is this: Will you let them take you again?
Kumiko Oumae works in the defence and security sector in the UK. Her opinions here are entirely her own.