Majorityrights Central > Category: Genetics & Human Bio-Diversity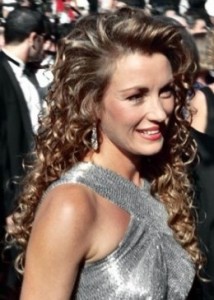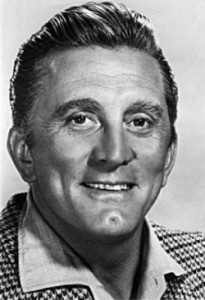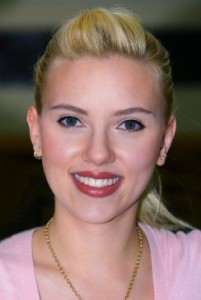 Alan Light CCBY2.0WikiCommons "You are being F—d by a Jew"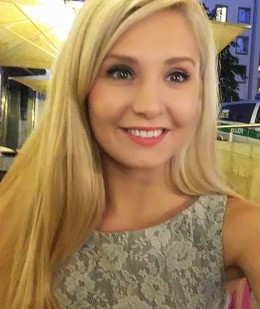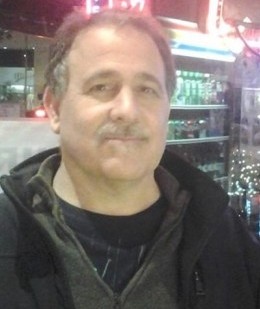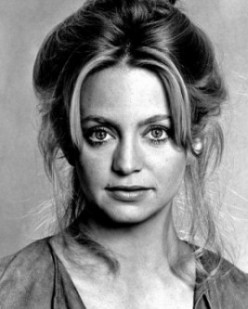 barfbag John K. Press/ (starktruthradio.com)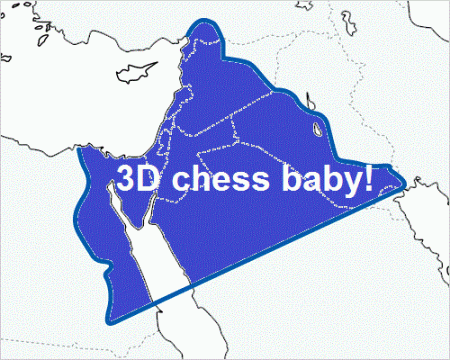 Quoting Gary Anderson, who wrote to MR: "There are many Jews that hate Zionism. The fact that you fail to report that makes you a racist. You probably are a Zionist because you undermine the antiZionist movement with your racist filth."
I'm fully aware that there are many Jews who hate Zionism. Israel Shamir and Gilad Atzmon are well known examples among WN circles. I never duck that fact and do not need to. Nor am I a Zionist, as you conjecture. Nevertheless, whether Jews are anti-Zionist or Zionist, I do not consider them a part of our advocacy group, but as a different people from Europeans and more or less antagonistic to us - much more antagonistic for the most part, while the rest are a part of the pattern nevertheless and cannot be trusted. I do not hesitate to categorize them as such for three very fundamental reasons to begin A) They are the most ethnocentric people in the world overall, including non-Zionist members - whose ouliers tend to be liberal at best (not something Europeans need more of). Jews look after themselves while prescribing liberalism to others - Europeans by contrast, are not very ethnocentric, not good at looking after their group interests; and thus need to discriminate against Jews especially; because Jewish identity, negative though Jewish identity is for Whites, is not very clearly distinguishable to Whites, as being different from Whites, but tends rather to be hidden in crypsis - the natural "camouflage", viz., appearance of being White - Jewish identity thus needs in particular to be distinguished and separated from. This crypsis is a part of their systemic process, wherein their liberal elements serve a function of mixing with (in this case Whites) to weaken any coherence and potential antagonism that might be directed at Jews from White groups. B) Jewish antagonism and destruction of Whites is easily documented; along with its stemming from disproportionate Jewish influence from seven power niches: 1) Religion 2) Money and Finance 3) Academia 4) Media 5) Politics 6) Law and Courts 7) Business, Investment and Industry - and with all of this, US Military (and other military) as well. C) I am a separatist, not a supremacist looking to exploit or kill them. Therefore, even if I achieve my goal of separatism, I have not pronounced a death sentence in naming Jews as an outside group. If I am mistaken about something that I attribute to them, it is not irrevocable and can be corrected.
I am not "racist filth" but there is something very wrong with you that you would try to deny the most elemental function of biological nature, to discriminate for the purpose of survival of one's self and one's kind - and to identify and classify kinds not only for defensive purposes, but for the purpose of human ecology, accountability to that and legacy of human capital. By contrast, your prohibition of discrimination and said accountability is a prescription for the exploitation of that human capital and of genocide. That is evil. You are the one prescribing the filthy thing that would destroy people. Shame on you Gary Anderson (Ramirez).
The scientistic idea that sheer emergence can dismiss the philosophical discussion of social rules as "merely political" is unacceptable.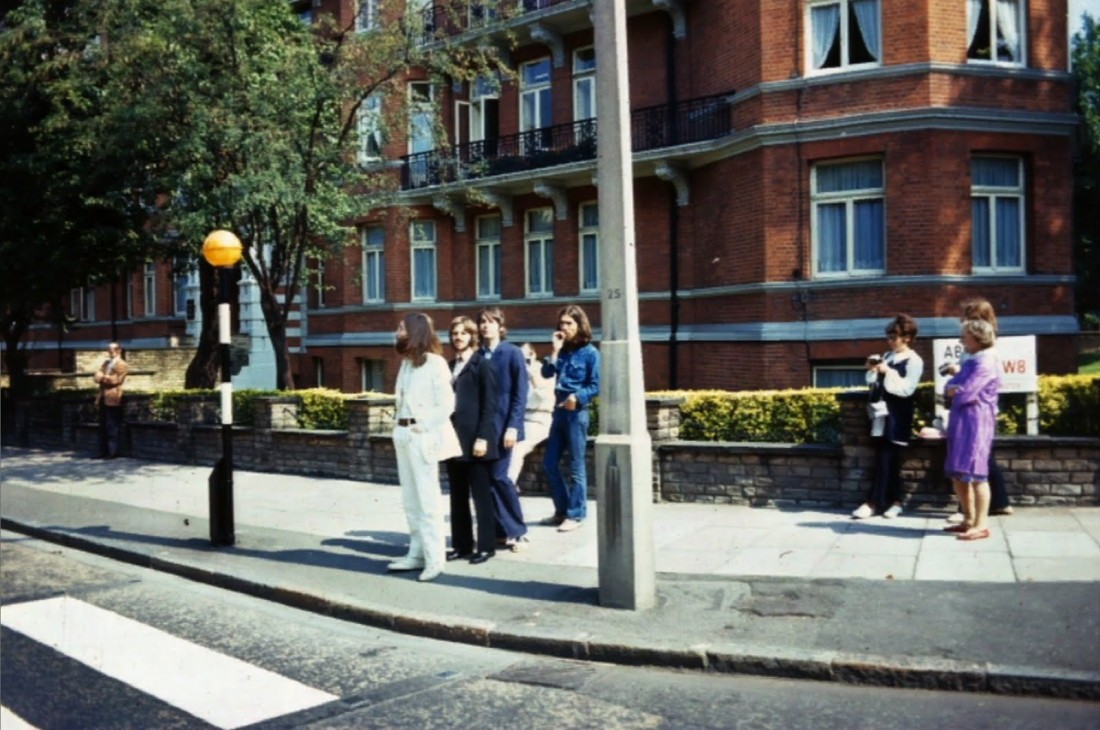 I was walking back home from a local watering hole, in my not very busy city, with its not very trafficked streets that normally allow me to jaywalk with impunity.
For some reason I decided to do something a little differently this time. I decided to walk the few extra steps to the corner and cross through the "zebra-stripes".
Now, emergence would afford me awareness of oncoming cars and the means to avoid them - usually, provided noises or other distractions did not block my awareness of the circumstance.
However, I noticed that in walking the few extra steps, which was really not hard to do, that I was relieved of a modicum of stress that I would have had in jaywalking - in which case I would be more on my own in having to be vigilant and not having the law on my side if an accident were to occur - if I were hit, or whatever. I had an added layer of ease of mind for what really did not (in this instance) cost me any appreciable time or effort. Jaywalking would have been tantamount to an alternative but not more advantageous route in overall pattern. I decided to cross the next street through the zebra-stripes as well. I came to an awareness that not only was I a bit less stressed in crossing the street this way, but a driver making his way to the intersection had to be less stressed as well, the rules comfortably taken for granted. By contrast, any driver would be more on his own too, and I'd need to be more hopeful that his awareness and good will were in better than conventional shape, if I were to jaywalk.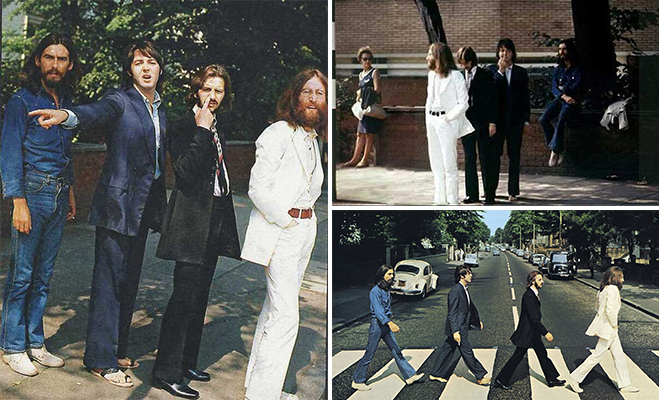 These are social rules. How they are put together is a philosophical matter - on this topic, not requiring much philosophical pedigree, of course; however, the matter of social rules goes directly into questions of how to live life and with that the most central philosophical issues for humans. The matter of jaywalking can be a matter of life or death, but nevertheless the matter of negotiation of social rules goes into broader, deeper, necessary and interesting discussions. Of course the negotiation of rules gets more complicated and interesting than the negotiation of zebra-stripes; it gets more interesting the more you consider the different ways our people can live. And for us, how you might negotiate these different ways and broad legitimacy while still protecting our precious inherited patterns.


I recall visiting Vienna some years back, as I looked over a tourist map, how eager a local man was to give me unsolicited help to find what I was looking for - I had to tell him three times that I was ok, didn't need any help. I suppose that he could tell that I was a tourist, looking to admire the beauty of its sites, not to stay and take advantage; and he wanted to show me that he was not a snob.
Later on when walking back to my hostel, I crossed the street (in the zebra stripes), not paying attention to the fact that the light was red; having been enculturated to the idea that "you shouldn't drive fast in town because there are pedestrians all around and you never know when one might go into the street" (and it is true that is good rule of thumb). With that in mind, I took my general safety for granted - it was of no great importance to me given the circumstance if this light was red or not, or so I thought, since there were no cars to be perceived nearby. Well, I almost got hit in the zebra stripes; a car came to a screeching halt before me. It is true that you'd have to pull into that particular turn very fast to not see a pedestrian walking through (green light or not) and so I automatically gave him a dirty look. Nevertheless, I could not say that he was entirely wrong when he put his head out the window and chided me in bitter sarcasm, asking, "I'm stupid yah?"
Emergence will have its constraints and affordances; rules conjured of the individual and social rules can go in many ways - some will be acceptable to us in the overall and will facilitate our survival, some will not.
Questions of emergence are very important, indispensable to ask, and answers provided will sort out some important matters, but not all, certainly not the all of philosophical inquiry. The negotiation and inquiry of social rules are a very important matter as well - if anything, asking more characteristically philosophical questions, only as shallow as the person asking them.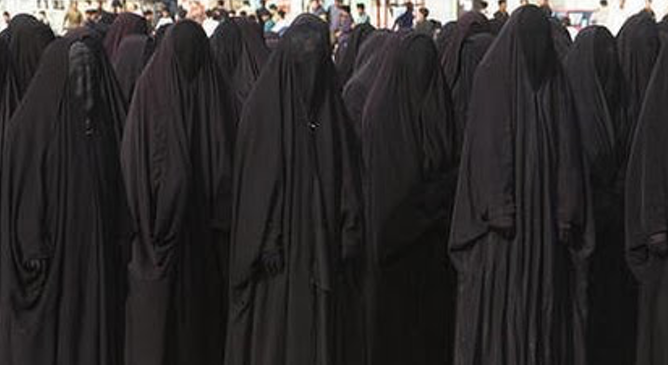 True or not, an idea put out there that elite powers are trying to obfuscate the concept of "the great replacement" and to train imams to act in accordance with their elite interests is not bad as a working hypothesis for public consumption. Removing some of its warts, this article passes muster thus.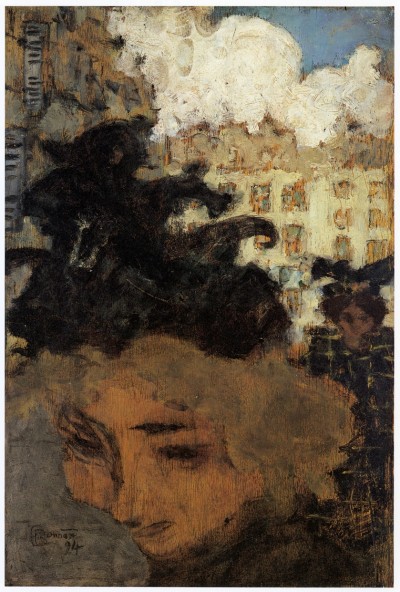 Diversity Macht Frei, 7 May 2017:

The same presentation that I discussed yesterday proposes that the French government collect statistics about the ethnic and religious make-up of its population. Currently, this is prohibited in France, where all "citoyens" are presumed to be equal. No doubt this is, in part, an ethnic power-play. Armed with their statistics, Muslims will be able to say, "Look, we're XX per cent of the population, we should get more cash!". The PowerPoint puts it more formally:

To improve knowledge of the sociology of religious practices in order to better respond to their needs

The second justification for the plan cited, however, is very interesting.

To deconstruct the "myths" of the "Great Replacement"

Coined by the French writer Renaud Camus (a reputable novelist whose publishing contract was cancelled due to his politically incorrect views), this phrase "Grand Replacement" [Great Replacement] has come to have the same totemic significance in continental Europe that "White Genocide" does in English-language discourse. It refers to the replacement of the indigenous peoples of Europe by non-Europeans; or, to put it another way, the phenomenon of ethnic Europeans being turned into ethnic minorities. This phrase has almost entered the mainstream in France [...]

But here we have a clear indication of the [...] intelligentsia concerned about the spread of this meme and the patriotic resistance it inspires. The irony is that they plan to counter it by collecting and publishing accurate demographic statistics.

Of course, if we are right - and we are - the statistics will not counter the "Great Replacement" concept at all; they will confirm it. So bring on the statistics [....] That might be one good thing to emerge from this, if Macron wins.

As Charles Martel probably said, on the eve of battle: "First they ignore you. Then they laugh at you. Then they generate statistics to try and thwart you. Then you win."

More generally, this presentation focuses on the idea of nationalising Islam in France. It argues that the French government should grant certain privileges and public recognition to Islam and establish formal structures for its expression, so it can thereby acquire some control over it and prevent it going in wayward directions. This is the basic approach adopted in much of the Middle East, where governments control or monitor the training of imams, and sometimes write their sermons for them, and so on. As I put it before, it proposes soft public islamisation as the remedy for hard private islamisation.

[...]

For the sake of these doubters, here are direct links to the specific files referenced. One is an email. The other is the Powerpoint presentation within the email. No doubt some will now claim that I faked the entire Powerpoint presentation and email.

1. Islam Présentation 26 07 Comité directeur IM.pptx - 818 KB

Fwd Notes à date (1) REGALIEN - Quentin LAFAY (.(JavaScript must be enabled to view this email address)) - 2016-08-31 0809-2.eml - 1.2 MB
Prior to Kumiko having mentioned "the Sailer strategy" on the previous thread, I had planned to put up this post comparing "the Karl Rove strategy" with "the Steve Sailer strategy" in the Jewish playbook. Even though she would elaborate upon this far better than I could, I trust that she'll recall that it was I who first brought "the Sailer strategy" to her attention; and allow me to go ahead without the charge of having jumped her train (in fact, I've wanted for her to do this article).
Obviously Netanayhu's preferred candidate at the turn of the century was George W. Bush, as he could be manipulated by Wolfowitz to pursue the neo-con agenda in Operation Clean Break to secure the realm around Israel; a plan to use the US military to effect regime change in Israel's threatening neighbors - Iraq's Saddam Hussein to begin with. If playing to the Hispanic vote via the "Rove strategy" could gain W. the White House, then so be it. That was expedient for Jews. Anything to get Bush in there.
Having inserted Bush, the US military was used as planned to pursue Israeli interests to its disastrous ends. The neo-con agenda would continue to be squeezed for all it was worth through Obama's Presidency - despite his resistance to antagonism of Iran as per Brzezinski's mentorship, with Hillary in The State Department, regime change was effected in Libya and Egypt ..perhaps even the awkward campaign in Ukraine fit into that agenda under her State Department successor (((Kerry))) - it would seem so, given the campaign's Jewish nature and initiators: The Ukrainian regime change spearhead was Victoria Nuland and her husband, Robert Kagan, was a Clean Break insider.
With the Neo-Con agenda of Levi-Strauss and the Kristols having been "solution enough" to make for increasing problems - that is, creating discontent enough among the goyim on the home front, it was time for Frank Meyer's Paleocon movement to be re-branded, via Paul Gottfried as "the Alternative Right", and slipped to White right wing reactionaries to the Neo-Con agenda and the "Rove strategy." They were to adopt the oppositional "Sailer Strategy" of a unified voting block of White and Jewish paleoconservative interests, a Judeo-Christian union used as a nostalgic "conservative" tranquilizer while diverting any blame from Jews and right wingers onto Asians abroad and Hispanics domestically; further, the Sailer strategy rallied the so called Alternative Right coalition against them under a broader diversionary red cape of "enemies", an over arching enemy called "The Left."

Unz Review, "Will Trump be Good for the Jewish People? by Steve Sailer", 7 Dec 2016:

Much of the hysteria sweeping the fraction of the country that voted for Hillary Clinton originates in understandable Jewish worries about whether the rising tide of populist nationalism will be good for Jewish people.

Note the disparate media treatment of Trump's two Steves. The press has gone nuts baselessly tarring the working-class Irish-American Stephen Bannon, Trump's strategist, as anti-Semitic (in reality, Bannon helped bankroll Seinfeld), while largely ignoring Jewish-American Stephen Miller, Trump's brilliant speechwriter and warm-up act, because he doesn't fit into the Narrative.

While unfair, it's reasonable for Jews to feel uneasy about Donald Trump's promises to bring change to a global system under which, whatever its failings, Jews have prospered more than any other ethnic group.

Burkean prudence advises the people on top to be cautious about proposed changes. After all, they have the most to lose.
You are beginning to see why my White Left Ethnonationalist platform is being resisted with every turn.
Now then, why do Regnery and Spencer take this position as "Alt-Right" against the quote "Left"? Well, you need to begin with their good fortune, the hubris that spawns in the wish to believe oneself a self made man, and put it together with the question of why Jewish interests would also want to take a position against the quote, "left."
Jewish interests have had disproportionate power and hegemonic influence through seven key niches:
1) Media 2) Money and Finance 3) Academia 4) Politics 5) Religion 6) Law and Courts 7) Business and Industry - and with all of this, US military as well.
With the Alternative Right and Lite sufficiently hoodwinking people on behalf of Jewish interests against the "the left" they could also divert attention away from the immigration problems created by Jews and their right wing coalitions, and onto so called "social justice warriors" - to be otherwise called "leftists" in the media, these typically White liberals are trained in the collusion of Frankfurt school (cultural Marxist) guilt trips to attack and be annoying to Whites. But let us please move beyond such frivolous diversion, opposition to gay marriage and moldy locks, etc. and into the important substance of negotiating racial separatism despite Jewish imposition of integration and right wing complicity:
The best way to organize against the unaccountable hegemony of Jews, complicit right wingers, their black and Muslim thugs and compradors is in Left ethno-nationalism, not only for Asians and Amerindios, but also for Whites ..a coalition of the three would be most effective; and most fearful to Jews. Particularly the White ethnonationalist left and especially in coalition with the other two groups. Thus, they will put every obstacle in its way and silence it at every turn.
Operation Clean Break is not nearly completed. Trump's campaign was initiated and made viable with his willingness to dismantle the Iran deal. Iran and its ally Syria being the next steps in Operation Clean Break.
Having installed the new right wing Jewish functionary that is Trump largely for that aim and having diverted White dissent into a disorganizing, dehumanizing and ultimately misdirected demonization against "the left", Jewish marketing interests have thus far been successful in silencing Left ethnonational opposition and have done their level best to rupture its coalition.
Right wing reactionaries have served their function by means of the re-branded paleoconservatism that is the Alternative Right against the demon organizing left. Alt-Rght functionaries are discarded where hapless, bought-off with celebrity where in/convenient - Kumiko cites an instrumental quid pro quo achieved through Kevin MacDonald and Sailer, which we found would reach Bannon and Steven Miller - Jews are free to pursue their agenda more than ever through Trump and his Jewish entourage that they put into power. Not only can they direct foreign campaigns against their chosen enemies, but they can also direct enemy lines at their discretion domestically as well; which is the special difference of the Jewish movement known as Paleoconservatism - it offers "conservatism" that consolidates Jewish jurisdiction - such as Christianity, but not only; it could be science (A Troublesome Inheritance), or the civic patriotism of Trump's "make America great again movement", but it is a "conservatism" designed and promulgated to be conducive to Jewish interests.
With the Sailer strategy, Paleoconservatism re-garbed as the Alternative Right, the gimmicky marketing expertise of Jewish firms on Madison Ave., Alt Right celebrities have been equipped with "red pills" "black pills" "indigo pills" to go against "social justice warriors", "the left" and to troll our would-be allies as "anti-White", etc.; with this stuff, Jewish interests, duplicitous White right wingers or just plain White right wing dupes have largely mis/represented White interests as being somehow aligned, if not with Jewish interests in diaspora, then with the Jewish jurisdiction of Judeo-Christianity and Zionism.
There's every reason to believe that Jews would like to divert White American animus strictly toward Amerindios and Asians, and ramp -up their hatred toward us. Just as they'd like to divert European animus strictly toward Islam and vis a versa. But there is a difference in the necessity to over-come the bullshit, and misdeeds of Jews and right wingers as best we can to establish harmonious if not cooperative and coordinated interests with Asians and Amerindios against our enemies; while alliance with Jews, Muslims and blacks is only a fool's errand. It is Jews and right wingers, a.k.a. liberals, who've imposed blacks and Muslims upon us; and nobody needs that.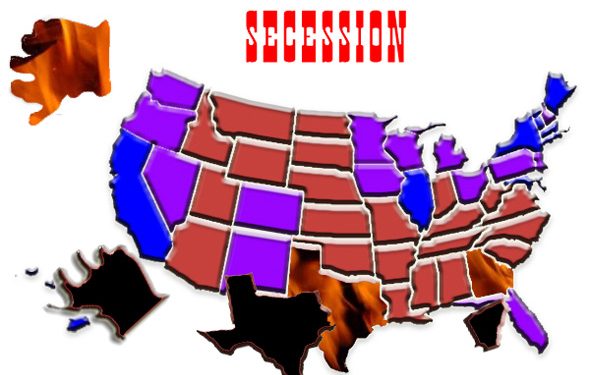 Yeeeehaaah! Sooweeeee! Get em ....Leroy and Schlomo
"The United States Should Seriously Consider Peaceful Partition", so says Vincent Law at AltRight on 24 April 2017.
How convenient that Vincent Law, a Ukrainian American (?) living in St. Peterberg, Russia, would proffer how balkanization of The US might go.
The right wing and Jewish perspective from which he comes is not to be trusted on either side of this issue. They created these conflicts, they created these immigration problems and now they want to create hackneyed "solutions." They may bemuse and distract larpers, but in the end they will serve a Jewish and complicit right wing perspective. This will create disaster and conflict for others while these weasels A) escape to gated communities or B) escape the country entirely if need be (with their money, of course); finally, e.g., leaving remaining Whites to get raped by blacks (who are "really not so bad", or perhaps "your problem", when in fact, it was their perspective that long ago imposed them on normal Whites et al.).
Meanwhile right wingers from other races will be trying to swing deals established by Jews and right wingers as well. Saying that the kind of Jews and right wing huxters posing as "ethno nationalists" on this thread at Alt-Right represent White people and their ethnonationalism. They don't. And they will create conflicts with people that White ethno nationalists should ally (not integrate or fight) with: Asian and Amerindian ethno nationalists.
The Right Wing/Alternative Right cannot be trusted with this issue any more than anything else - i.e., not at all. They are the ones who put Trump and his Jewish entourage into power. And that is just for starters in terms of their screw-ups. There are some basic issues that need to sorted out yet - not interminable matters, but too important to go right ahead and start bargaining on the bases and within the parameters that Jews and right wingers establish. They cannot even be trusted to say what is White or not.
silviosilver ✓ᵀʳᵘᵐᵖ ˢᵘᵖᵖᵒʳᵗᵉʳ Kumiko Oumae • 2 days ago

Asians do not belong in white ethnostates. It's as simple as that.

F—k off and die, please.
Kumiko Oumae reply to silviosilver ✓ᵀʳᵘᵐᵖ ˢᵘᵖᵖᵒʳᵗᵉʳ • 2 days ago

I completely agree that Asians should not be on the same side of the line as White people if a partition occurs in North America. That's precisely why I placed Asians and Hispanics together outside of the White ethnostate partition in the hypothetical scenario I described. Re-read what I actually wrote.

I would not even ask you to moderate the tone or language that you take when dealing with Asian people, since I think that Asian people do need to know how White Americans really feel on this issue, so as to shatter the illusion of there being any kind of shared destiny. You want to promote ethnic division in North America. So do I.

The American 'melting pot' was never going to work out. And even if it somehow did work out, it would be undesirable for all groups concerned. And so it should never be allowed to work out.
DanielS: Silver is an (admitted) non-White (who "wouldn't be surprised if he is part Jewish", but at any rate, "has an affinity for Anatolia and the Levant"). He lives in England, not America, and agitates to deliberately stir-up strife among Whites while he tries to create enemies for them among non-Whites. In this case, with Asians. I drove him away from Majorityrights long ago for these reasons. He is in no way to be taken seriously, as a representative of Whites; nor as a negotiator of ethnonationalism in good or bad faith.
While I draw attention to Alt-Righters, trolls and the experience that I have of them misrepresenting White interests, Kumiko calls some interesting facts to my attention about Alt-Right.com. - they allow for slurs against Asians in their comments, but if you use the word "Jew" the comment will be blocked.
She also noted that she was the only one who gave an up-vote to Bowery's comment:
jabowery • a day ago

Sortocracy: Sorting proponents of social theories into governments that test them. http://sortocracy.org
Bowery's idea of Sortocracy is among the most fair and intelligent on the thread, but the drawback of Sortocracy is for his/its empirical bias, as it lacks the historical element that hermeneutics corrects for. If that were to be incorporated, and it could be, it could be a very good vehicle.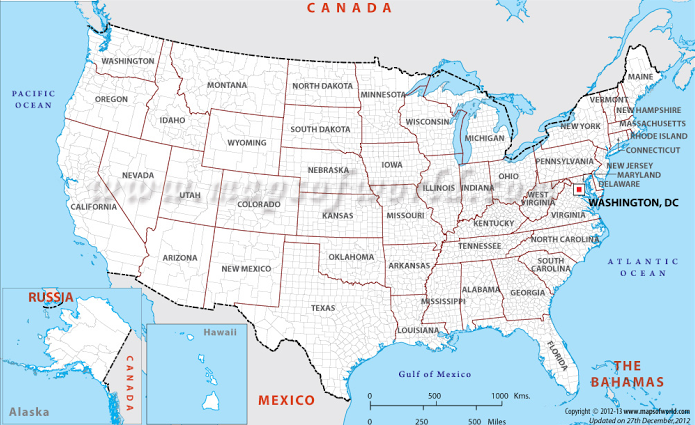 Clicking on the map will take you to a site that allows you to click further onto particular states to see all of their counties. For various reasons this is a helpful grid when examining matters of secession.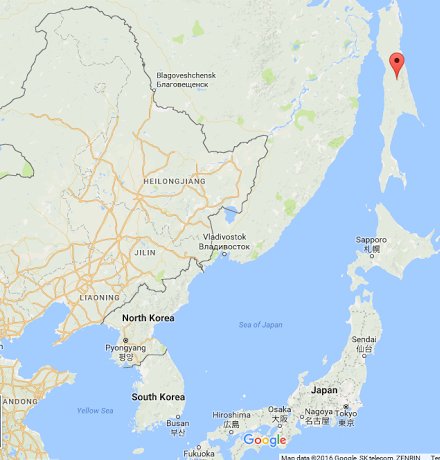 Trump appointed Putin cronie Tillerson, Secretery of State, to join in capture there,
Sakhalin
, of what would, should be Japan's natural and crucial resource
If Japan were in control of Sakhalin, an island to its north, and a logical extension of its homeland, its ethno-state, and if Japan and its closely related Asian relatives were in control of their native lands of Kamchatka and Eastern Siberia, not only would Japan and its Asian relatives be in rightful control of lands that are a natural part of their ethno-states; instead of these territories being of the vast imperial aggrandizement of The Russian Federation; but instead of The Russian Federation extending its practice of aggrandizement and parasitism of the resources of aggrandized territories, Japan would have the natural gas resource that goes with its rightful north island, which could largely solve immediate critical problems of its energy requirements - resources so urgently needed, alleviating options heretofore so limited by the territorial impingement, that it was forced to take extra risks with nuclear power precisely as it was deprived of traditional fossil fuel sources; but persevered in its characteristic self reliance to place the Fukushima nuclear reactor within its constrained and populated national territory despite that obviously being far from optimal. Disaster betrayed that pattern of self reliance while the imperialist parasitism of Putin's Russian Federation has been ramped-up with outrageous chutzpah, in alliance with Trump and Netanyahu - against Asian ethno-nationalism and its emerging alliances with European ethno-states.
Fortune, 'This Island Holds the Secret to Rex Tillerson and Vladimir Putin's Relationship', 14 Dec 2016:

If Vladimir Putin has a man crush on anyone in business, it's probably Rex Tillerson, the ExxonMobil chief executive Rex Tillerson Trump just nominated to head the State Department.
​
Aljazeera, 'New US state chief a perfect fit for Russia', 14 Dec 2016:

Friendship between Putin and Rex Tillerson dates back to 1990s when the Texas oilman established a US energy presence.
Fortune, 'This Island Holds the Secret to Rex Tillerson and Vladimir Putin's Relationship', 14 Dec 2016:

As to the reason why, all you need to do is look at Sakhalin, a windswept, earthquake-prone island off Russia's Pacific coast where temperatures can fluctuate 110 degrees throughout the year. It's this forbidding territory that Exxon (xom, -0.28%), under Tillerson, has turned into one of Russia's most lucrative oil provinces, affording Russia a crucial entry into the fast-growing oil markets of Asia, generating nearly $5 billion in tax dollars and other revenue for the government to date, and generally being, by Moscow's lights, a good corporate citizen.
Indeed, if Japan and its relatives native to the habitat of eastern Siberia were in control of territories reasonable for ethno-statism, as opposed to these territories being under the control of the Russian Federation's imperial aggrandizement, Japan and its close Asian relatives would have access to vital natural gas resources desperately needed, and could have/might still place any supplementary nuclear reactor projects in regions remote from human populations, essential habitat and tectonic fault lines.
From what I gather, The Russian Federation's economy is based on this unjust territorial aggrandizement, resource parasitism and its raw materials sales. This is in marked contrast to the strategy of the world's third largest economy—Japan—which builds its GNP through labor, manufacturing and technological innovation.
But it is not only Japan and natives of East Asia that the Jewy parasitism of The Russian Federation's aggrandizement impacts—it impacts all neighbors of its vast imperial overstep, an overstep of anything remotely like a Russian ethno-state. The Russian Federation and its forerunners have done so historically, it is doing so now, in a new Jewy alliance with Trump and Tillerson, and it will continue to do so, so long as the elephant in the room is not recognized: The Russian Federation is not an ethno-state!
It is an imperialist enterprise aligned against our necessary Asian ethno-nationalist allies. We need ethno-nationalist alliance with our Chinese, South Korean and Japanese counterparts against Islam and against Israel. The Trumpist alternative is the opposite, it is an objectivist, civic "nationalist" alliance of a Jewed-up USA, a Jewed-up Russia, Israel and whatever Muslim compradors they can enlist to suppress ethno-national rebellion against their imperial supremacism. Their ostensible solution to the problem of "radical Islam" is nothing more than the old "solution" phase, a "solution" for the reaction to a problem that they created.
The Intercept, 'Rex Tillerson's Exxon Mobil Frequently Sought State Department Assistance, New Documents Show', 17 Jan 2017:

A February 2009 cable published by Wikileaks shows Exxon Mobil asking then-U.S. Ambassador to Russia John Beyrle to intervene on its behalf and speak to the Russian government about its then-stalled offshore drilling project in a major oil and gas field to the east of Russia called Sakhalin.

"Exxon Mobil [officials] told the Ambassador on January 31 that GOR [Government of Russia] refusal to approve project budgets has halted development of new Sakhalin 1 fields," reads the cable. Kremlin officials, perhaps motivated by anti-American sentiment, were blocking approval of a budget needed to move forward with the project until a Russian entity took control of 51 percent of the deal.

Exxon Mobil officials hoped that the incoming Obama administration could persuade the Russians to change course on the project. The president of Exxon Mobil's Russian operation and its Sakhalin project manager "told the Ambassador they believed a warming of U.S.-Russian relations could help reverse the refusal to approve the Sakhalin 1 budget," and "asked the Ambassador for USG support in pressing the GOR to act on the matter."

In May 2009, the Sakhalin 1 consortium agreed to sell 20 percent of the gas extracted from the field to Russia's state-owned company Gazprom, and production continued.

Other cables released by Wikileaks suggest Exxon Mobil pushed for better U.S.-Russia relations to advance its business interests.

One 2007 cable noted that Russian-based executives of Exxon Mobil and other U.S. firms met with Under Secretary of State Reuben Jeffery III in Moscow and argued that "the best way to engage Russia and enhance global energy security is to focus on positive dialogue geared towards helping Russia improve its oil and gas investment climate." Russia, the oil firms noted, "is about to embark on a new era of oil and gas development in areas (East Siberia and Arctic regions) that cannot be exploited without Western technologies and expertise."

Tillerson's ties to Russia — which center around the joint venture he signed in 2011 as the CEO of Exxon Mobil with Russian state-owned company Rosneft to drill for oil on the Arctic shelf — have been a source of controversy. After the signing, Tillerson was presented with an "Order of Friendship" award from Russian President Vladimir Putin.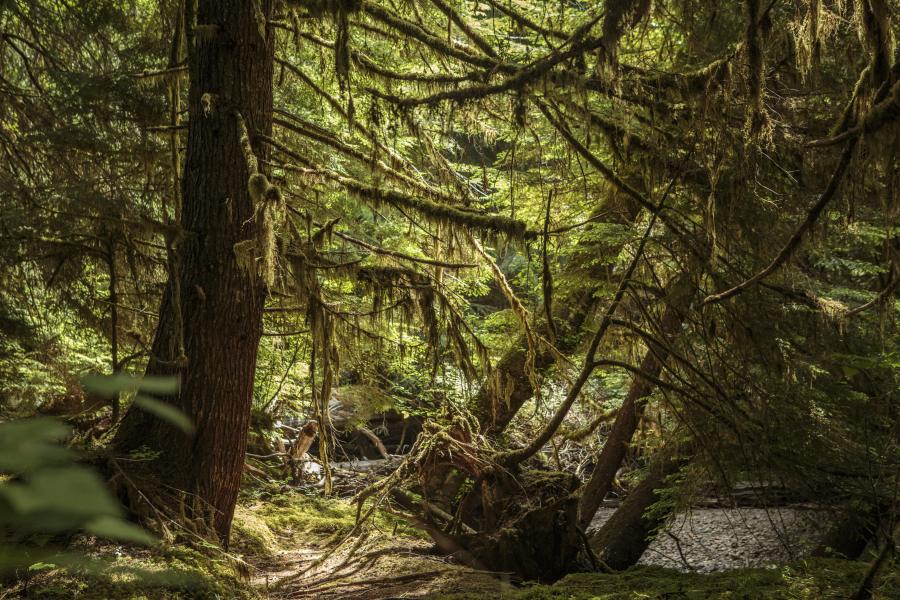 This nonsense has got to stop.
#Earth2Trump

Join the Resistance to Trump's Attack on Our Environment and Civil Rights

The #Earth2Trump Roadshow is coming — or has already come — to a town near you this month.

The roadshow is rallying and empowering defenders of civil rights and the environment to resist Trump's dangerous agenda. Stopping in 16 cities on its way to D.C., it's bringing thousands of people to protest at the presidential inauguration.

Having kicked off in Oakland and Seattle on Jan. 2, the #Earth2Trump Roadshow is touring the country bringing speakers, musicians, outrage, fun and hope to a total of 16 cities as it progresses toward the presidential inauguration on Jan. 20.

The free shows feature national and local speakers, great musicians, and an opportunity to join a growing movement of resistance to all forms of oppression and all attacks on our environment. We must stand and oppose every Trump policy that hurts wildlife; poisons our air and water; destroys our climate; promotes racism, misogyny or homophobia; and marginalizes entire segments of our society.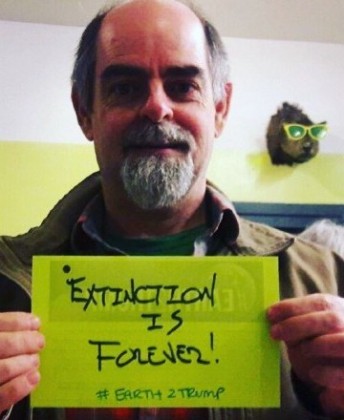 That includes White people and our species too, baldy. We are not Trump.
Trump does not represent White people, our best interests, nor our best relation to environment and others.
Brackets have been co-opting, along with their liberal trainees, issues of environmental and species diversity as if it is their cause and then militating against "racism" as if Europeans are not a species with habitat, as if discrimination against more prolific breeders and antagonistic species who encroach is not an essential capacity to maintain speciation and habitat sustainability; the liberals here also tuck a campaign against "misogyny" into their environmentalism, as if females should bear no critique on behalf of human ecology? As if hatred of men, White men, has not been open season for over 60 years now, and doesn't warrant a response?
To allow our cause of European advocacy to be associated with right-wing destruction of human and natural ecology is no longer acceptable. Nor is it for the brackets to continually associate their liberal political causes with environmentalism and biodiversity.
We can give credit where credit is due to those living ecologically - e.g., a native American tribe living with the environment - great.
We can call to account our right-wingers and liberals where they are not living ecologically, where international capital, industrial, consumer society, liberal universalism impact ourselves and others deleteriously: a key difference of White Post Modernity is that unlike Modernity, it does not merely stop when it is forced to stop by nature. It recognizes internal relation, limits and differences that make a difference. It has a deliberate stance in that regard from the onset. Unlike the mono-culturalism of primitive groups and the universalim of liberal modernist societies, White Post Modernity recognizes the delimitations of pervasive ecology and reflexive effects in internal relation from the start....including instances where liberals and brackets try use "environmentalism" to prevent more developed countries from assisting growing ethnostates - and vis a versa, where they obstruct those growing ethno-states from cooperating with more developed nations in their contraction into ethno-states.
But we also need to be critical where criticism is due, not only of females, delicate and sensitive creatures though they are, not only of White right-wingers who screw-up the issue of ecology, in one way or another, where they try to deal with it, or where they're downright antagonistic, but where racial groups impact the rest of the world.
Right wingers, liberals and their bracket masters are going to have to recognize that their "anti-racism" thing is a fundamental scourge against necessary human classification - which is requisite for accountability and necessary discrimination on behalf of human ecology, thus ultimately, all ecology.