Despite The Guilt Trips of World War II (discussed below on the anniversary of Dresden)
Here is an interview request that I sent to Dr. Christian Lindtner on February 12th
Dear Dr. Lindtner,
As producer for Majorityrights.com, I am writing you to inquire as to the possibility of arranging for an interview.
Majority Rights takes a position (secular) regarding Christianity which very much respects your scholarly critique.
Nevertheless, while I am writing you at this email address, my inquiry actually has more to do with a hope to discuss appropriate response to the fall-out of World War II, facts and mythos.
Your videos discussing holocaust revisionism are the most credible on the topic that I have seen. I do not see it as necessary to go-over that same ground in exhaustive detail. My position is that subsequent generations of Germans and others are innocent and ought not have to continue to pay, irrespective of the facts of Nazi Germany.
I am not anti-German and I am assuming that neither are you, anti-German.
My question is, how do we assert our innocence, along with that of present day Germans, to warrant implementing our defense of our nations as the preserves of our native nationals? - particularly in light of, and despite, the holocaust?
I believe that despite the holocaust that Germany and Europe does not owe the world, Jews, or anybody, its destruction through immigration and assimilation.
This is different from what holocaust deniers, even revisionists, are saying. Committed revisionists and deniers seem to believe everything, all of our defensive warrant, hinges upon debunking the holocaust. It is perhaps easier for me to see that as not necessarily the case as my ancestors even, had even less in the way of historical responsibility. Nevertheless, revisionists seem to have an overwhelming desire to unburden us of guilt trips* for these events, for which no guilt ought to be assigned them - and as a result, it seems to me that they are making the cause for European national sovereignty more resisted and less trustworthy when, in fact, it is a fully legitimate cause and ought to be seen that way irrespective of the holocaust.
What I seek from you in an interview is to help build this case to establish the warrant of European nations to preserve their nations for their native kinds despite The World Wars, whatever the facts.
Please say that you will grant us the interview Dr. Lindtner. It can be very important to inter-European peace and survival.
R.S.V.P.
Daniel Sienkiewicz, Majority Rights.
............................................................................
Dr. Lindtner accepts an interview which should materialize around March 1.
Dear Daniel,

Thanks for your interesting mail.

I shall be happy to grant an interview about the matters mentioned by you.

You can expect me to speak freely of these and related issues.

Looking forward to hear from you!

Best wishes
...............................................................................
For those of you who take exception to my deferential use of the word "holocaust", understand that by it I mean a name given to mass deaths of Jews in the world war, however they came about, irrespective of any obnoxious elevation of importance of Jewish deaths over European deaths - which Dr. Lindtner recognizes in his characterizing it, holocaustianity, as a religion.

* I understand that holocaust isn't only an issue of guilt, it is the basis for enormous financial payments as well, but that is among issues that I am hoping for Dr. Lindtner to address - his assistance in building the case to Warrant native European national defense, viz. that we have paid enough for any claimed grievances and are innocent to defend ourselves as sovereign native European nations.
.....................................................................................................................................................................
Continued - viz., "Despite The Guilt Trips of World War II (discussed here on the anniversary of Dresden)"

From Colin Liddell's Saturday, 14 February 2015 article on the Dresden holocaust - "BOMBING GERMANY, RUSSIA, AND AMERICA IN ONE NIGHT"
At the Yalta conference, just days before the Dresden firebombing..
Churchill was roughly shunted aside as the irrelevant leader of a morally and financially burnt-out husk by the two new superpowers. The clearest sign of this was the fate of Poland. This had been Britain's declared reason for getting involved in the war, so the fate of Poland was a barometer of Britain's position. At Yalta it was handed over to Stalin. Not only would the Soviet Union keep the territories seized from Poland in 1939, but the Lublin Government, set up and controlled by Stalin, would be placed in effective control of the country.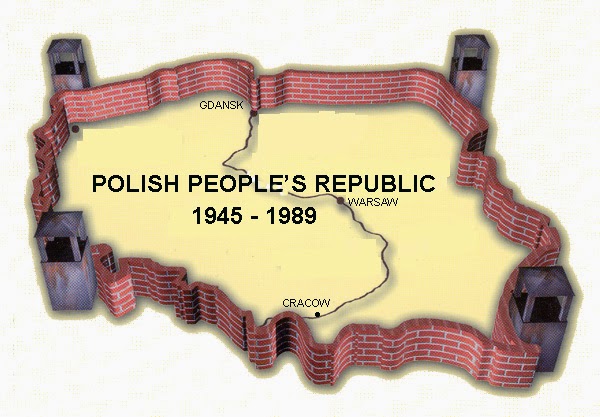 And this comment on the article..
com contrarian
"Let's face it the period from about 1936-1945 was full of cock-ups on both sides, and only Franco came out of it with any credibility. Hitler shouldn't have invaded the Soviet Union and shouldn't have declared war on the US. Stalin shouldn't have left his country so open to invasion. Mussolini should have stayed out altogether (Italy had half its merchant marine impounded before it even had the chance to fire a shot). Britain shouldn't have tried to save Poland (when it had no power to do so) and shouldn't have sent weapons to Greek communists.
From a particularist/nationalist perspective it's best to write it off as a painful learning experience and get on with nationalism 2.0."

Provoked this response from me:
I keep hearing these retarded arguments that the Nazis shouldn't have invaded Russia and that Britain should've let Nazi Germany do as it liked with Poland. If 20/20 hindsight is exercised, then it should be said that Hitler shouldn't have invaded Poland.
The next argument, also retardedly Buchananesque, is that Poland was betrayed to the umpteenth degree anyway and therefore Germany invading was of no matter.
But even under Soviet control, Poland retained a semblance of national boundaries, more importantly from its point of view, its language and more importantly still, its native genetic homogeneity. Horrible as Soviet control was, neither Poland's boundaries, language nor genetics were in Hitler's plans.
The holocaust of the peoples of Dresden is horrible. It is an unspeakable loss of European genetic treasure. As were all the European deaths of World War II - a war unnecessarily fought as a 1) conventional military war and unnecessarily 2) inter-European as it largely was, pitting R1b against R1a - both frames, conventional militarism and anti-Polinism/anti-Slav, were Hitler's/Friedrich The Great's.
If you want to use 20/20 hindsight to re-frame World War II and what should not have been done, take it to herr E1B1B1 Hitler.
Don't kid yourself.
Look at how sick and enraged that Europeans were of ANOTHER World War, which Hitler and his worldview had some small part in initiating, a worldview that had the thin pretense of warrant to take lands and displace peoples up to the Urals on the basis of three and a half small cites being given to Poland by Versailles, a world view that had the design of removing your nation newly established after a bitter ordeal and fight of 123 years, and the realization of his plans of smashing it, taking it away again, killing your father, wife, your daughter, your brother, and you too, charged with an imperson- al mission of bombing a precious German city, might just allow yourself to do that.
A habit, custom, and world view following the line of Friedrich the Great, based on inter-European militarism and a friend enemy distinction of Germanics/Slavs is what should be rejected with 20/20 hindsight - not that Roosevelt and Churchill shouldn't have gotten into the war, but that Hitler shouldn't have ordered it in that way.
And don't kid yourself either - if you know that a European nation like his has plans to take your nation and eliminate you (that was basically known) and some Jew points a gun at that European guy looking to kill you, what are you going to say? No, Mr. Jew, don't shoot at this guy looking to kill me?
If you want to exercise 20/20 hindsight, for all the European deaths, where it should not have started, the epistemological blunder was with herr E1B1B1 Hitler's world view and actions thereupon. And if you want to keep Europeans hating and fighting each other, just keep promoting the "innocence" of his worldview and the "supreme and singular guilt" of the Allied leaders.
...............................................................................................