Majorityrights Central > Category: Business & Industry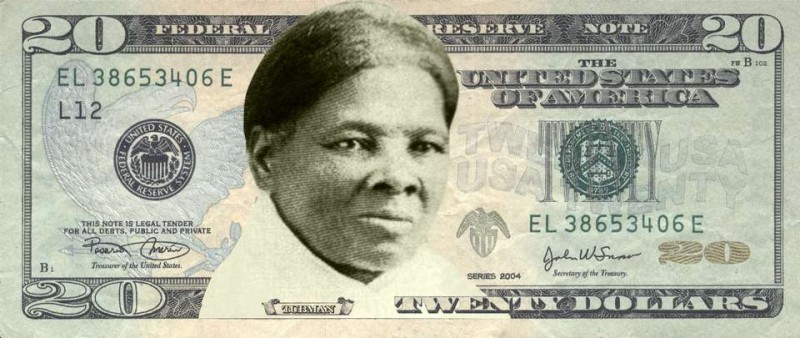 Whites have paid trillions for her children and must continue to pay and pay and pay for this people that they want nothing to do with, suffer from, die from, and had nothing to do with enslaving.
In fact, Whites are not free to reject voluntary contact with them, but are forced into involuntary contract with them, having payment for blacks imposed; nor are they free to decline to live, work and educate with blacks but have blacks imposed upon their living space; they must co-habitate, hire, buy and sell to blacks, educate blacks and in all other ways serve blacks; they cannot reject intermarriage and its offspring - the relationship of slavery has been effectively reversed - it is Whites who have been enslaved to black Ethnic Genetic Interests.
It is twisted "irony" by which the Jewish controlled Federal Reserve Back would make Andrew Jackson - nemesis of the concept of a Federal Reserve - the first casualty in the erasure of White currency. Perhaps the (((Banking Mile of London))) has an interest in this as well, nemesis of the Crown and all that Jackson was (Revolution and War of 1812: Battle of New Orleans, in particular). The Cherokee won't miss him either and an image of their guilt trip may have been an even more appropriate symbol to erase Jackson's ill will. But such is Jewish and Jewish inspired revisionism - the objective sought is always that which might be most devastating in effect to Whites.
Nothing is so effective in that regard than the terror of blacks and the thought of the replacement of our co-evolutionary women with them - they have been brought to bear to a complete reversal of taboos, to where it is now one of the greatest taboos to object that black males are inappropriate partners for White girls/women - and no symbol of unfair trade to White men is more graphic than a black woman proper - none more conducive to guilt trips at the disposal of those who have nothing positive to offer in exchange than a black woman who was a slave but smuggled herself and other blacks into free White communities:
Harriet Tubman is the perfect symbol of the endless guilt trip that Whites are supposed to feel, without hope of fair compensation - for even those few, long ago and almost always completely unrelated White right wingers, ridiculous enough to participate in slavery. Black slavery did absolutely no good to the vast percentage of normal, working class White men - not then and not ever. In fact, it led to the destruction of America by bringing blacks there, providing a presence of ongoing anti-White terror and destruction - against normal Whites and their habitats - while there was absolutely no good in this relation for Whites. Jewish interests, with the help of Christian fanatics, imposed blacks - making Whites ostensibly live by "White rules" in "civil rights" - really a Jewish perversion of freedom of association, rather involuntary association and imposed contractual servitude to blacks. But the YKW went further, to hold a blackout on black crime and accurate portrayal of black nature in their controlled media - on the contrary, with it they agitated blacks and guilt tripped Whites generations later with a disingenuous narrative; of White privilege and oppression; guilt trips about slavery and black poverty by which they have been able to bring Whites down, in fact able to reverse servitude for generations and convince the world that Whites deserve this - collective punishment as Whites, for being White.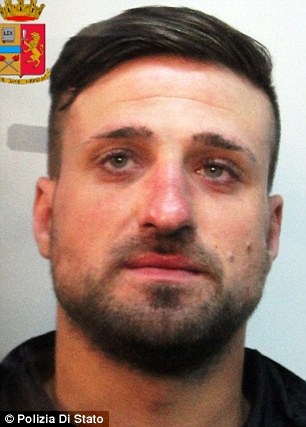 There is an absurd and detrimental habit of thought among WN who would draw the line of race too narrowly, snobbishly, and among those who would find weakening our defense convenient, that Sicilians are not White or are heavily
mixed with blacks
I have long advised against romanticized images of the Italian Mafia as portrayed in the legacy media. These are not organizations based on honor and family, as that media depicts, but rather criminal organizations based on money facilitated through treachery - these have not been organizations for our racial defense as we White Nationalists might hope.
In an irony, however, now that the immigration invasion has brought with it waves of African organized crime as well, suddenly the Cosa Nostra is forced to act in defense of its turf in racial terms - and just as suddenly, the legacy media condemns it, the Italian Mafia, as the problem in that interface - not the immigration invasion, not the organized crime that it brings. Needless to say, the legacy media does not express hope that Mafia will be of some good to the defense of our blood and soil.
In truth, Italian Mafia hasn't been especially good to Italian and European blood and soil. We can hope that the immigration invasion will force them to change that but to date there has been little to show in the way of honor from Italian Mafia: The Mafia of Campania, known as the Camorra, is hardly an organization which has prioritized Italian let alone other European blood and soil. They have been cooperating with Nigerian organized crime to spread Nigerian prostitutes all over Italy - an ugly blight that can be seen on the side of Italy's highways. They have gone against tradition, trafficking in heroine and other narcotics. They have taken hostage of Italian businesses to wreak havoc with the economy and possibilities of free enterprise. In one hideous example, having taken over the waste disposal business, they've merely dumped toxic waste on the Italian habitat - once productive local farms have been destroyed; a fact that can be proved by science; but these wastelands are readily perceived by the senses, the sight and smell of vast areas strewn with and beset with mounds of unnatural garbage and stench.
An unnatural stench emanates in Sicily as well, one of sulfur, around the garbage strewn and oil refinery lined parameters of Archimedes ancient home of Siracusa - where the Cosa Nostra has control in the oil refining industry.
However, with the aura of Mafia, inter-Italian rivalry, murder and background terror, there has been an apparent consolation - perhaps with the help of that background of corruption and terror, foreign incursions were held somewhat at bay - there is only so much use that foreigners can be put to and only so many of them that are needed to do it. After a certain amount they become a threat to anybody, including Sicilian mafia interests. That limiting condition would act to protect the genotype of Sicilians from overwhelming infiltration. In the foreground of terror, despite all urban legends of Sicilians being "part black", with inborn, ineducable aggression, they are vindicated of these ignorant attributions by anybody who takes time to observe them - a knowledgeable, considerate, European, White people.
Sicily, like the rest of Southern Italy, has that reputation of background terror which serves to instill a sense that you should be on best behavior with regard to traditions, the local people and potential transgression. In the year total that I spent in Italy and Sicily between 1996 and 1998, I observed in Italians a model European treatment of the Africans who were there. Africans were not walking around in three piece suits with attache cases as you'd see in Paris. Rather, they were allowed to vend an approved array of trinkets and accessories on the streets, with no sign that they could be mistaken for people integrated with Italians - the idea of mistaking them with Sicilians is laughable. If they remained on the street after 10:00p.m. they would be rounded up by baton wielding police, put into paddy wagons and taken away. If Europeans had to host Africans whatsoever, Italians provided a model of how it might be done to keep them in their place.
That protected the EGI from interracial imposition to a large extent. That protection was buttressed also by the reality of a deserved reputation that Italian men have of being very jealous of their women.
Nevertheless, so long as blacks are in your country at all they are a threat; with the aid and force of PC being what it is, they will make their way through cracks in a racial defense system. While Italian mafia and other men were perhaps busy fighting each other or trying to make money, I would always see two or three interracial couples (pretty Italian woman, Negro male) in just about all sizeable cities that I made my way through in Sicily and Campania - even some not so sizeable ones: a few came into my father's family village during a feast.
Most disturbing to me was the fact that despite the Italian reputation, with few exceptions, I was the only one doing the Italian thing of expressing my indignation and trying to say or do anything about these pairings - and I was the only one who was likely to have any trouble for it. Thus, to get away from the provocation and agitation - with it the rage of mine difficult to control on the front line of racial defense - was a large reason why I opted to live in Poland instead, comfortably ensconced as White and removed from looming threat.
However, I did not leave Sicily before speaking to Cosa Nostra. I told them, urgently, in trance, to stop fighting, destroying and killing each other Italians. I pleaded with them to defend themselves as Italians and Europe; I tugged at the rib of the Godmother; I believe that she heard il Padrino speak through me. Let us hope so, if not pray for that.
The roots of the word and in fact the original purpose of Mafia was in "a wall" to surround and protect the Italian family - at the onset of its organization the threat was from Spanish invasions. However, Sicilians have a deep history of defending against all manner of invasion - including of course from Islam. While the pervasive sounds of church bells rang through the noontime air of Agrigento in a way that might have intimidated Islam at one time, the locals there were the ones who told me that the most critical facilitator in the immigration problem (yes, it was already bad enough in 1998) now is this religion itself - Christianity.
I found that the Sicilians are deep - much deeper than Christianity.
By contrast to the wishes of legacy media, the DM, the cuck mayor of Palermo that the DM presents as an exemplary anti-racist White man, let us hope indeed that they heard il Padrino; that the Mafia will be of some good, and express its true honor, to be that wall, and to help protect the EGI of Italy and the rest of Europe - by means of terror if need be.
I recall that the last time that the issue of a Euro-Asian alliance came up on Majorityrights, there was a contingent of commentators who did not believe that the direction that was taken at Majorityrights about this issue was reality-based.
I would ask such persons to look at this article which appeared today in the EU Observer, which is now working in cooperation with the Mission of China to the European Union.
It's so comprehensive that there's scarcely anything that I would add to it:
EU Observer / Emanuele Scimia, 'China, Russia and the EU's intermarium block', 14 Mar 2016:

China's geopolitics of trade passageways, expected to revive the ancient Silk Road arteries across the Eurasian continent, is producing the first collateral effect.

The potential integration of Beijing's "Belt and Road" initiative with a regional infrastructure scheme in Central and Eastern Europe is contributing to altering the balance of power in Euro-Russian dynamics.

Emergence of China as independent player in region marks pivotal change from 1920s and 1930s (Photo: Bernd Thaller)

Beijing maintains that the Eurasian landmass exists as an "integral whole" and that Central and Eastern Europe play an important role in its strategy to link the Chinese eastern coast and Western Europe through land and sea-based passages.

In line with this vision, on 23 February, during a meeting in Zagreb with Croatian prime minister Tihomir Oreskovic, representatives of the Chinese National Development and Reform Commission stressed that China was interested in connecting the "Adriatic-Baltic-Black Sea Initiative" and the Belt and Road project.

The Adriatic-Baltic-Black Sea Initiative was first laid out by Croatian president Kolinda Grabar-Kitarovic in September 2015. In her view, it should work as a framework for enhanced cooperation in the political, economic and security realms among 12 European Union countries of Central and Eastern Europe.

In particular, this Croatian-sponsored plan of regional integration aims to promote concrete projects on infrastructure development, so as to improve trade connection and energy independence on the eastern flank of both the EU and Nato.

When in October last year Chinese president Xi Jinping held talks with Kitarovic in Beijing, he welcomed the Adriatic-Baltic-Black Sea Initiative, underlining that the development of a north-south corridor in Europe, based on the ports of Adriatic and Baltic nations, was complementary to China's Silk Road strategy.

Intermarium

Beijing could in fact exploit the favorable position of Adriatic, Baltic and Black Sea ports to link the Silk Road Economic Belt and the 21st-Century Maritime Silk Road - the overland and sea-going sections of the Belt and Road, respectively - through a longitudinal and intermodal corridor in the heart of Europe.

Kitarovic keeps repeating that its project is not directed against Russia.

Yet, it is doubtful that the Kremlin buys the Croatian president's reassurances. And it cannot be otherwise, if Moscow looks at Europe's map.

The Adriatic-Baltic-Black Sea Initiative has in fact startling similarities with the Intermarium (or "the land between the seas"), an alliance of states from the Baltics to the Black Sea - and potentially down to the Balkans - that in the 1920s and 1930s Polish leader Jozef Pilsudski tried in vain to create to prevent German and Russian expansionism.

Today, Polish president Andrzej Duda has resumed Pilsudski's geopolitical thinking, overtly endorsing the formation of a modern Intermarium, which in large part coincides with the bloc of states included in the Adriatic-Baltic-Black Sea Initiative.

Russia will inevitably oppose any move that leads to increasing cooperation among the states of Central and Eastern Europe, viewing it as an effort to separate the Russian territory from Western Europe. But, the problem for the Kremlin is that now, unlike in the interwar period, there is China that acts as an independent variable in the eventual creation of an Intermarium grouping.

China's cooperation with Central and Eastern Europe countries (the so-called China+16) has been underpinned by both its recent accession to the European Bank for Reconstruction and Development and its push to build synergies between the Belt and Road scheme and the EU $393 billion investment plan.

Particularly, Beijing and Brussels are focusing on improving their infrastructure links through the establishment of a Sino-European connectivity platform.

Baltic region

Ultimately, China and the EU are working to set up corridors between the Trans-European Transport Network (TEN-T), Brussels' plan to upgrade Europe's transport system, and the Belt and Road. The Adriatic-Baltic-Black Sea Initiative should fit into this China-Europe infrastructure mechanism.

On a visit to Latvia on 19 February, Chinese National Development and Reform Commission vice chairman Ning Jizhe voiced his government's interest in boosting the container train traffic from China to the Baltic region and Northern Europe and investing in both the Rail Baltica project and the port of Latvian capital city Riga.

Rail Baltica is a high speed rail project, under the TEN-T initiative, that will link Finland, Estonia, Latvia, Lithuania and Poland, with an extension into Germany; Riga seaport is instead at the northern end of the proposed Baltic-Adriatic Corridor, yet another TENT-T artery.

Thus, China is betting big on the Baltic ports, as also proved by China Merchants Group's intention to expand the existing Klaipeda seaport, in Lithuania, and turns it into a new transport and logistics center within the Belt and Road scheme.

Chinese plans to reboot Klaipeda seaport should be viewed in combination with Beijing's interest in building up the Croatian port of Rijeka, the southernmost tip of the Adriatic-Baltic-Black Sea Initiative, and, more importantly, with the potential connection between the new iron Silk Road and the Baltic coast.

The iron Silk Road is a China-Europe land-sea express line connecting Ukraine's Black Sea port of Illichivsk with Western China via Georgia, Azerbaijan and Kazakhstan.

This Euro-Asian transport passageway has been operational since January and has a considerable strategic relevance, given that it circumvents the Russian territory.

Weakening Russia

Ukraine is currently in talks with Lithuania and Belarus for linking the iron Silk Road and the port of Klaipeda. If the three countries succeed in carrying out their project, Russia will definitely lose its position as a transit space for the Sino-European trade.

China's drive to integrate the Central and Eastern Europe countries into its Silk Road strategy has the potential to further weaken the grip of Russia on its western neighbourhood.

While there is not much Moscow can do to halt Beijing's engagement in the European post-Soviet space, its only hope is that historical mistrust among potential participants, combined with harsh competition among them for more Chinese funds and investments, may sink the Adriatic-Baltic-Black Sea Initiative, as well as any other prospective Intermarium-style alliance.

Emanuele Scimia is an independent journalist and foreign policy analyst. His articles have appeared in the South China Morning Post, the Jamestown Foundation's Eurasia Daily Monitor, Deutsche Welle, and The Jerusalem Post, among others.
It was possible to see this coming from a long way off.
For example:
The National Interest / Raffaello Pantucci and Alexandros Petersen, 'China's Inadvertent Empire', 24 Oct 2012:

[...] China also is bolstering cross-border traders who are the economic lifeblood of the old Silk Road. Sitting atop it all is the Shanghai Cooperation Organization (SCO), which offers an umbrella for China to demonstrate that its regional activities are undertaken with the acquiescence of neighboring powers.

The driver is economics, seen most clearly in China's heavy purchasing of large mineral and hydrocarbon sites across the region. In Kazakhstan, the China National Petroleum Corporation (CNPC) has gone into partnership with the local, state-owned enterprise (SOE) KazMunaiGaz to secure 4 percent of China's oil imports from Kazakhstan. Turkmenistan currently accounts for almost a third of China's imported natural gas—mostly coming through the speedily built China-Central Asia pipeline, which in 2011 brought some 15.5 billion cubic meters (BCM) of gas to China. CNPC aims to send 24.1 BCM this year and eventually get the flow up to 65 BCM. Further, CNPC secured the rights to develop an oil field in Amu Darya in northern Afghanistan, upriver to a project it already is exploiting in Turkmenistan. According to Kabul analysts, this field, a small one for a company as large as CNPC, is a kind of toe in the water for the Chinese SOE to prepare for future contracts in the hydrocarbon-rich area.

It is not only oil and gas that Chinese firms see in Central Asia. State-owned mining firms Jiangxi Copper and the China Metallurgical Group Corporation (MCC) partnered to invest near $4 billion to exploit the Mes Aynak copper mine southeast of Kabul. And while Chinese firms have been less visible on recent mining tenders in Afghanistan, they doubtless noted the U.S. Geological Survey's estimate of nearly a trillion dollars worth of minerals in the country. Furthermore, Chinese mining firms have won concessions to mine for gold in Kyrgyzstan and Tajikistan.

But while this natural wealth will help feed China's insatiable demand for resources, it won't necessarily help develop Xinjiang. That will require the development of infrastructure across Central Asia. Crippled by aging Soviet infrastructure, the region is a blank canvas for outside developers. China is not the only player around. South Korea has a notable presence in Uzbekistan, while Turkish and French firms dominate the Turkmenistan market. But it is notable to see Chinese firms developing roads leading in and out of Xinjiang. The road from Kashgar to Osh in Kyrgyzstan through the Irkeshtam Pass was built by the China Bridge and Road Company. Chinese workers in distinctive green military greatcoats with shiny buttons could be found earlier this year directing trucks of dirt to complete the road's final stretches. Other roads can be found in Tajikistan with crews of Chinese repairing parts from Dushanbe toward the Afghan border. Dual-language Russian-Chinese signs mark the workers' presence. More notable in Tajikistan is the only toll road in the country, going north from Dushanbe to Khujand, built by a Chinese firm and broken up by a shoddily designed Iranian tunnel at the Shahriston Pass. This soon will be replaced by a Chinese-built tunnel.

China also has sought to help develop the region's rail systems. A train line is being built from China through Kyrgyzstan to Uzbekistan. Other train networks are being developed to strengthen links with Kazakhstan, including a high-speed train to be exported there from China. Other infrastructure elements are being spearheaded or supported by Chinese firms, including gas metering in Uzbekistan, telecoms across the region and hydropower developments in Tajikistan.

Various forms of funding have emerged. Primary among them is the use of linked loans or lines of credit provided through China Export-Import Bank. Often granted with provisions guaranteeing that Chinese firms get the contracts, these loans are breeding a growing number of Chinese train carriages in the region as well as Chinese road crews. In addition, Chinese firms often are the winning bidders in projects tendered by the Asian Development Bank (ADB). Regional ADB officials openly praise the Chinese companies and their work. The ADB's Central Asia Regional Economic Cooperation program dovetails with China's road-building aim of connecting the underdeveloped region with its wealthier neighbors. But China wants this infrastructure to be oriented in its direction rather than toward Afghanistan, as the ADB would prefer.

The fruits of this road and rail construction are seen in the markets of Kara-Suu in Kyrgyzstan, Barakholka in Kazakhstan or as far as Türkmenabat's bazaars in Turkmenistan, just across the border from Uzbekistan. Sprawling fields harbor truck trailers with doors cut in them so merchants can peddle goods to local buyers. Traders in Uzbekistan report using Chinese roads and rail links to get goods from Guangzhou and Urumqi to their markets, while in Dushanbe the aptly named Shanghai Market offers a shrunken version of this model focused mostly on home construction. This trade includes such goods as air conditioners, televisions and knickknacks of the kind commonly associated with China. Xinjiang traders and truckers are largely responsible for this back and forth, which is helping expand China's market presence in Central Asia, opening up Xinjiang's markets and providing employment in the region.

Taken as a composite, this may appear to be a coherent strategy, but there is little evidence that it was developed consciously as a grand plan in Beijing. Beyond the Xinjiang development program, the other main area of Chinese concentration has been the SCO, a somewhat half-baked organization initially formed to resolve regional border disputes. For Beijing, the ideal would be for the organization to become a vehicle through which it can direct China's economic investments in the region. Beijing policy makers have advanced notions of creating an SCO development bank and an SCO free-trade zone. At the latest summit in Beijing, China pledged $10 billion in regional support through the organization. But this eagerness is not shared by other SCO members—in particular Russia, which sees China's rise in Central Asia as a direct threat to its interests. [...]
How might Russia try to frustrate these developments? The Russians know that the resources under Siberia are the key to realising their aspiration of being a great power in Asia, but it is the case that China is also the main foreign investor in Siberia now.
China has been testing the willingness of people to defend boundaries in all regions that it is adjacent to, namely, those of the United States, the Indian Ocean, the South China Sea, Central Asia, the Northern Korean peninsula, and the Northern Sea route in the Arctic Zone. Yet the only areas where China has managed to make a long-lasting strategic breakthrough are those areas in which it is detrimental to Russia. Russia has been the single biggest loser in this equation.
How should this be appraised in the broadest sense? The lesson is simple. The development of productive forces, the economic sphere, is what ultimately drives history. Things which appear to be accidents of history, are revealed as non-accidents once a long enough time scale is considered. On a long enough time scale, the course of history will tend to run parallel with the course of economic development.
Given that China became 'a workshop of the world', which is to say, a key element of the supply chain for every manufacturing power in East Asia, Western Europe, and the Americas, it was almost a certainty that this would create a scenario where there could potentially be strategic gains for China to pursue. Whichever boundary in the region was controlled by the weakest economic player, would become the 'path of least resistance' for Chinese economic expansion.
We've heard about the so-called 'strength' of Russia's 'Eurasianism', which is espoused by Vladimir Putin and Kremlin advisers such as Aleksandr Dugin. The idea that Russia's 'Eurasianism'—a 'Eurasianism' which has nothing to do with Asia and everything to do with providing rhetorical cover for Gazprombank's interests and the retrograde rent-seeking interests of (((Russian oligarchs))), ex-Stalinist gangsters, landlords, and clergy—would somehow be sufficient to improve Russia's fortunes. We've also heard that the social reproduction of this supposed 'strength' would be presided over by the furrowed brows of Russian Orthodox priests and their thunderous moral injunctions.
And in the eyes of some, it seemed almost to be true. But was that the end of the story? No. Strong words must be backed by productive force if they are to be effective, and ultimately, a higher form of production will tend to triumph over a lower form.
It is for that reason which Russia now finds itself being increasingly denied the preponderance over the post-Soviet space that it so craved. The development of productive forces in East Asia is overcoming the force of Vladimir Putin's fanciful speeches about 'Eurasianism', and it will also overcome all Abrahamic clerical-landlordist tendencies.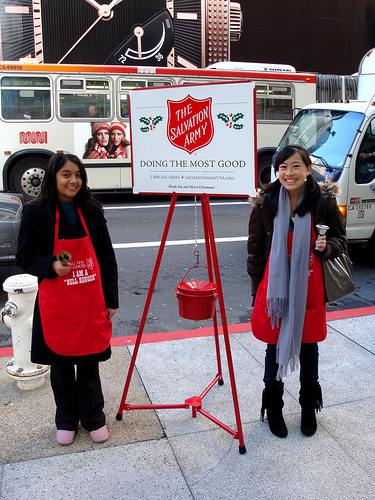 Role reversal: Perhaps South Asians and East Asians will take pity on Germany. We're all going to have to collect funds for poor white Germans after they've been evicted from their own country.
I'm going to adopt a new format here, where I'm going to cut up the articles and give my responses to the things being said inbetween. It's just easier this way.
First there needs to be a flashback to November 2015. Andreas Kluth, a writer for the Economist wrote an article in The World In. In that article, it seemed like he was predicting Germany's next moves, so rather than writing a post about it immediately, I chose to hold on to it to see if the predictions would come true first, which they now have done. The article also contains a lot of information about the mindset of the modern German liberal, a mindset which is every bit as absurd as you might have imagined.
So let's get underway, we're on a voyage through a sea of absurdity:
The World In, 'The New Germans', Andreas Kluth, 02 Nov 2015:

For centuries the Germans were wont to leave their homeland, emigrating to places such as America, where the Statue of Liberty welcomed them among the "huddled masses yearning to breathe free". [...]
Off to a bad start in the very first line. The Statue of Liberty represents the lowest and most disgusting values of mankind, the values which call for love and acceptance of everyone no matter how low and wretched they are.
Emma (((Lazarus))) wrote, "Give me your tired, your poor, Your huddled masses yearning to breathe free, The wretched refuse of your teeming shore. Send these, the homeless, tempest-tossed, to me: I lift my lamp beside the golden door."
That is nothing to run a country on. It's more like how to run a trash heap. It's basically like saying: Send us your human trash from Africa and the Middle East!
But let's continue:
The World In, 'The New Germans', Andreas Kluth, 02 Nov 2015:

[...] For all the Germans remaining at home, however, nationality remained a matter of "blood" (jus sanguinis, in Latin) rather than choice or place of birth. That identity was built into the language itself. The word deutsch, originating in the early Middle Ages, meant "belonging to the people". And until recently the word for "people", Volk, had an ethnic rather than a civic connotation. [...]
Germany is not unique in that tendency. To this day, the correctly-used word for 'the people' in Japanese is minzoku, which denotes the ethnic group. This is perfectly normal.
So, what's the 'problem' with doing that, I wonder?
The World In, 'The New Germans', Andreas Kluth, 02 Nov 2015:

[...] To this day its adjective, völkisch, retains ugly racist associations with the Nazis. [...]
Oh, right. Everyone saw that coming, right? Recognising that the German ethnic group exists, of course leads inexorably to death camps and 6 million Jews, which is 'evil', or something like that.
How long will it be until the writer starts to call for the total abolition of the German ethnic group?
The World In, 'The New Germans', Andreas Kluth, 02 Nov 2015:

[...]

All that is history and will definitively be buried in 2016. [...]
Wow, immediately!
The World In, 'The New Germans', Andreas Kluth, 02 Nov 2015:

[...] Today Germany is second only to America in the number of immigrants it attracts. Most come from within the European Union (EU), but many come from farther afield. Among rich countries Germany also takes by far the most refugees—today's "huddled masses". About 1m were expected in 2015 alone, and the numbers in 2016 are sure to be big too.

These newcomers from Syria, Afghanistan, Africa and elsewhere come into a country where one in five already has a "migration background", as German bureaucratic jargon calls all those with foreign roots. These include the "guest workers" who came to West Germany—mainly from Turkey, Italy and Greece—in the 1950s and 1960s to provide labour, along with their German-born children and grandchildren. Then there are the former Yugoslavs who came in the 1990s during a previous big refugee crisis, as well as Poles, Romanians and Bulgarians who now enter freely as citizens of the EU, and many others. [...]
Notice how Kluth doesn't even feel the need to justify this any further. The fact that Hitler existed is all that Kluth seems to feel that he needs to justify the complete erasure of Germany. The logic of race replacement seems to take on an almost Christian redemptive aspect, where the only way to remove the apparent 'sin' of the Holocaust, is to get oneself baptised in the sperm of Africans and Arabs.
The World In, 'The New Germans', Andreas Kluth, 02 Nov 2015:

[...] Naturally an influx on this scale causes anxiety among some Bio-Deutsche, as Germans of ethnically "pure" stock are today called in ironic slang, with a pun on the German term for organic food. Many worry especially about Muslims: will they accept social norms such as sexual equality, secular values [...]
The answer to that question is "no." They won't accept any of that. But that's not even the whole point. Even if they did accept those things, it's still racial replacement, so I would think that the 'Bio-Deutsche' who are interested in remaining 'Bio-Deutsche' should still be worried.
The World In, 'The New Germans', Andreas Kluth, 02 Nov 2015:

[...] and Germany's historic responsibility towards Israel?
Wahahah. If the 'Bio-Deutsche' are worried about mass Islamic migration because it might make it more difficult for them to bury their noses into Israel's backside then they are already lost!
Let's hope that that is not actually one of the reasons being fielded by German ethno-nationalists, and that it's just one of Kluth's own neuroses that he's projecting onto them.
The World In, 'The New Germans', Andreas Kluth, 02 Nov 2015:

The spice of life

The task of integrating so many foreigners will test German politics and society in 2016. Yet Germany's Willkommenskultur ("welcome culture") will prevail, as most Germans understand that refugees deserve asylum, and immigrants enrich the country. [...]
Most Germans also happen to be as dim as a 20 Watt incandescent bulb, apparently.
Regarding Kluth's non-ironic use of the word 'enrich', I suppose in a strictly dictionary sense of the word, the gallons of Arab and African semen that was poured in the direction of German women on New Year's Eve could be described 'enriching'.
But only in the same sense that having a diseased hobo with Hepatitis B peeing into the punch bowl that you are about to drink from could be described as 'flavouring'.
The World In, 'The New Germans', Andreas Kluth, 02 Nov 2015:

[...] Today's quintessential German stand-up snack is either a Turkish doner kebab or a Currywurst, which combines the archetypal Germanic sausage with spice from the sub-continent. In high and low culture, Germany has become unimaginable without such "foreign" influences. When Germany won the football World Cup in 1990, all its national players were Bio-Deutsche. When it won the cup again in 2014, two were Polish-born and others had family names such as Özil (Turkish), Khedira (Tunisian), Boateng (Ghanaian) and Mustafi (Albanian). [...]
Okay, so Currywurst exists, therefore Germany is ripe for mass immigration from those who eat curry?
By the same logic, Chicken Tikka Messala exists in Britain, is it time for Britain to be abolished in the same way? Pizza exists in Japan and South Korea, is it time for all of Italy to migrate to the Korean peninsula and the Japanese archipelago?
This is absolutely childish. The fact that any such thing would pass for argumentation in the western media is frankly laughable.
The World In, 'The New Germans', Andreas Kluth, 02 Nov 2015:

[...] Corporate bosses and policymakers, too, know that Germany needs immigrants. Bio-Deutsche make too few babies. New Germans who are today being fingerprinted as their asylum claims are processed will tomorrow care for the elderly and pay the taxes that fund a generous welfare state.
Absolutely false. Automation of the economy and mechanisation of the economy have led to the creation of a future overhang of structural unemployment. Germany will need less people in the future, not more. If the overhang is not dealt with, it will actually increase pressure on the welfare state, because a lot of people will be drawing unemployment benefits from the state.
Of course, the morons who command the German economy could just deliberately make themselves less efficient in order to keep their growing population employed, by perhaps digging ditches with lots of people holding spoons rather than with machines, and making widgets by hand rather than with robotics.
But then all their companies will be destroyed on the global market by Asian companies which are not having to do that kind of nonsense, and which would always be able offer the same product at lower prices as a result.
The World In, 'The New Germans', Andreas Kluth, 02 Nov 2015:

[...]

There is really only one last hurdle to Germany officially becoming a land of immigrants, and it is politics. The centre-right Christian Democratic Union, led by Angela Merkel, and its conservative Bavarian sister party, the Christian Social Union, insist on the fiction that Germany does not have permanent "immigrants" (Einwanderer) but rather temporary "in-comers" (Zuwanderer), such as guest workers, who will one day leave.

This is a travesty of reality and deserves the ridicule that the centre-left parties are meting out. In 2014 a law was tweaked that makes it easier for most children born in Germany to foreign parents to keep both citizenships indefinitely. But beyond this mini-liberalisation, Germany remains unusual among rich countries in having a patchwork of rules for special situations (spouses of Germans, say), but no coherent immigration law at all. [...]
The lack of a coherent immigration law is precisely how the German government has been able to do everything that it has done so far. The amorphous and sometimes contradictory nature of the laws has allowed them to carry through this plan without facing any significant formal legal challenge so far.
The World In, 'The New Germans', Andreas Kluth, 02 Nov 2015:

[...]

In 2016 Germany will pass such a law, because even the Christian Democrats will admit what is already obvious: Germany has become an immigrant country—a land of hope and opportunity to many who, in turn, simply by coming, keep Germany's ageing society vibrant. The notion of identity by blood died long ago. In 2016 Germans will formally lay it to rest, and will take great pride in doing so.
Oh, yeah? Well, it's only February, so perhaps it's too early for anyone to know whether that prediction is going to come true or not. After all, Angela Merkel did promise from her mouth that the migrants 'will go home' once the conflict is over. She did say that, right? Right?
Now:
Zeit.de, 'CDU will Schulpflicht für erwachsene Flüchtlinge', 13 Feb 2016 (German to English, emphasis added):

With an extended compulsory education, exemption from the minimum wage laws and higher hurdles for a permanent residence permit, the CDU wants to accelerate the integration of refugees. The package of measures will be decided on Monday by the Federal Executive of the party, say sources in party circles.

The draft resolution of the CDU Board provides incentives, but also sanctions. Bild am Sonntag quoted some details from the paper that have been confirmed by persons from CDU party circles. The compulsory age for refugees leaving school without qualifications will be lifted from 18 years up to 25 years old. To facilitate their integration into working life, refugees are to be excluded from the minimum wage laws and are to be treated in the way that long-term unemployed are treated - they would thus in the first six months of employment not be entitled to the minimum wage of 8.50 euros per hour.

An amendment is to grant the indefinite right of permanent residence. Recognised refugees and asylum admissions are to receive that grant only when they can prove that they speak sufficient German, have knowledge of the local legal and social order, have committed no crimes and have the means to secure their livelihood. To date, the permanent residence permit has been issued after three years - regardless of whether someone has demonstrated language skills and ability to work.
Oh. That was fast.
But there's more! See here:
The Jerusalem Post, 'Report: Germany expects 500,000 refugees this year ', 15 Feb 2016 (emphasis added):

BERLIN - The German government expects 500,000 refugees to come to Germany this year, German newspaper Rheinische Post cited sources from the Federal Labour Office as saying.

German Interior Minister Thomas de Maiziere told Frank-Juergen Weise, head of both the Federal Office for Migration and Refugees (BAMF) and the Federal Labour Office, to prepare for an influx of that size this year, the newspaper said in an advance copy of a report due to be published on Tuesday.

The German Interior Ministry was not immediately available to comment on the report.
I wonder how many times that number will be revised upward over the course of this year? I wonder how much more the security situation will be destabilised?
Kumiko Oumae works in the defence and security sector in the UK. Her opinions here are entirely her own.
The Turkish airforce shot down a Russian Su-24M last week, and since that time, critical examination of Turkey has brought a number of issues that people had been warned about before to light in the media, which until now had been mostly ignored.
I had intended to write an article at Majorityrights about this, but then I realised that the Independent was actually saying everything that I was going to write, so in the interest of saving time, I will just quote them verbatim:
The Independent, 'War with Isis: Obama demands Turkey closes stretch of border with Syria', 01 Dec 2015 (emphasis added):

The US is demanding that Turkey close a 60-mile stretch of its border with Syria which is the sole remaining crossing point for Isis militants, including some of those involved in the massacre in Paris and other terrorist plots.

The complete closure of the 550-mile-long border would be a serious blow to Isis, which has brought tens of thousands of Islamist volunteers across the frontier over the past three years.

In the wake of the Isis attacks in Paris, Washington is making clear to Ankara that it will no longer accept Turkish claims that it is unable to cordon off the remaining short section of the border still used by Isis. "The game has changed. Enough is enough. The border needs to be sealed," a senior official in President Barack Obama's administration told The Wall Street Journal, describing the tough message that Washington has sent to the Turkish government. "This is an international threat, and it's coming out of Syria and it's coming through Turkish territory."

The US estimates some 30,000 Turkish troops would be needed to close the border between Jarabulus on the Euphrates and the town of Kilis, further west in Turkey, according to the paper. US intelligence agencies say that the stretch of frontier most commonly used by Isis is between Jarabulus, where the official border crossing has been closed, and the town of Cobanbey.

It has become of crucial importance ever since the Syrian Kurdish forces known as the People's Protection Units (YPG) captured the border crossing at Tal Abyad, 60 miles north of Isis's capital of Raqqa in June. Turkey had kept that border crossing open while Isis was in control on the southern side, but immediately closed it when the YPG seized the crossing point. The Turkish authorities are refusing to allow even the bodies of YPG fighters, who are Turkish citizens and were killed fighting Isis, to be taken back across the border into Turkey.

The US move follows increasing international criticism of Turkey for what is seen as its long-term tolerance of, and possible complicity with, Isis and other extreme jihadi groups such as al-Qaeda's branch in Syria, Jabhat al-Nusra Front, and Ahrar al-Sham. Not only have thousands of foreign fighters passed through Turkey on their way to join Isis, but crude oil from oilfields seized by Isis in north-east Syria has been transported to Turkey for sale, providing much of revenue of the self-declared Islamic State.

Last week a Turkish court jailed two prominent journalists for publishing pictures of a Turkish truck delivering ammunition to opposition fighters in Syria. President Recep Tayyip Erdogan claimed that the weapons were destined for Turkmen paramilitaries allied to Turkey fighting in Syria, but this was denied by Turkish political leaders close to the Turkmen.

Turkey is now under heavy pressure from the US and Russia, with President Vladimir Putin directly accusing Ankara of aiding Isis and al-Qaeda. In the wake of the shooting down of a Russian aircraft by a Turkish jet, Russia is launching heavy air strikes in support of the Syrian army's advance to control the western end of the Syrian Turkish border. The pro-opposition Syrian Observatory for Human Rights said a Russian air strike on the town of Ariha yesterday killed 18 people and wounded dozens more. Meanwhile Turkey said it had now received the body of the pilot killed when the plane was shot down and would repatriate it to Moscow.

The US demand that Turkey finally close the border west of Jarabulus could, if Turkey complies, prove more damaging to Isis than increased air strikes by the US, France and, possibly Britain. The YPG has closed half the Syrian frontier over the last year and defeated an Isis assault aimed at taking another border crossing at Kobani. Syrian Kurdish leaders say they want to advance further west from their front line on the Euphrates and link up with a Kurdish enclave at Afrin. But Turkey insists that it will resist a further YPG advance with military force. Instead, it had proposed a protected zone on the southern side of the border from which Isis would be driven by moderate Syrian opposition fighters.

The US has opposed this proposal, suspecting that the Turkish definition of moderates includes those the US is targeting as terrorists. It also appears to be a ploy to stop the YPG, heavily supported by US air power, expanding its de facto state along Turkey's southern flank. US officials are quoted as saying that there could be "significant blowback" against Turkey by European states if it allows Isis militants to cross from Syria into Turkey and then carry out terrorist outrages in Europe.

Meanwhile in Iraq, officials said three more mass graves had been found in the northern town of Sinjar, which Kurdish forces backed by US-led air strikes recaptured from Isis earlier this month.
This is relevant to two flashbacks from last year, to stories that were made available in Al-Monitor via Taraf:
Al-Monitor / Taraf, 'Opposition MP says ISIS is selling oil in Turkey', 13 Jun 2014:

A man works at a makeshift oil refinery site in Raqqa's countryside, May 5, 2013. (photo by REUTERS/Hamid Khatib)

The Islamic State of Iraq and al-Sham (ISIS) has been selling smuggled Syrian oil in Turkey worth $800 million, according to Ali Ediboglu, a lawmaker for the border province of Hatay from the main opposition Republican People's Party (CHP).

Speaking to Taraf, Ediboglu recounted the findings of his research on ISIS activities.

"ISIS is a terrorist organization that poses a global threat, a group that kills recklessly and believes that killing people is a ticket to heaven," Ediboglu said. "One would expect such a group to engage in certain attacks in Turkey any time. Turkey's cooperation with thousands of men of such a mentality is extremely dangerous. You can never know what demands they could make to Turkey, a country whose regime they consider to be un-Islamic. No one can guarantee they will not repeat the massacres they commit in Iraq today or carry out similar attacks in Turkey tomorrow."

Oil revenues

Ediboglu said: "$800 million worth of oil that ISIS obtained from regions it occupied this year [the Rumeilan oil fields in northern Syria — and most recently Mosul] is being sold in Turkey. They have laid pipes from villages near the Turkish border at Hatay. Similar pipes exist also at [the Turkish border regions of] Kilis, Urfa and Gaziantep. They transfer the oil to Turkey and parlay it into cash. They take the oil from the refineries at zero cost. Using primitive means, they refine the oil in areas close to the Turkish border and then sell it via Turkey. This is worth $800 million."

Is Turkish intelligence helping fighters?

Ediboglu further stated: "Fighters from Europe, Russia, Asian countries and Chechnya are going in large numbers both to Syria and Iraq, crossing from Turkish territory. There is information that at least 1,000 Turkish nationals are helping those foreign fighters sneak into Syria and Iraq to join ISIS. The National Intelligence Organization (MIT) is allegedly involved. None of this can be happening without MIT's knowledge."

Taraf's earlier report on diesel smuggling

Last Aug. 20, Taraf carried a report headlined "Smugglers riding on a billion dollars." It reported that Turkish soldiers clashed with and repelled hundreds of horse riders and thousands of foot smugglers at the Syrian border on a daily basis. It pointed out that the biggest fight between the [Syrian Kurdish] People's Protection Units (YPG) and the al-Qaeda-linked Jabhat al-Nusra in Rojava [northern Syria] was over the revenues from the sale of the region's petroleum products to Turkey.

The report noted that some 2,000 oil wells exist in the Rumeilan region, which lies on the other side of the border stretching between [Turkey's] districts of Cizre in Sirnak province and Nusaybin in Mardin province. "The region's oil is being smuggled to Turkey. The daily amount of smuggled diesel fuel has reached 1,500 tons, which corresponds to 3.5% of Turkey's consumption," it added.
And:
Al-Monitor / Taraf, 'Al-Qaeda Militants Travel To Syria Via Turkey', 28 Jul 2014:

A vehicle carrying supplies stands at a checkpoint of the Islamist rebel group Jabhat al-Nusra in Syria's Deir al-Zour countryside, July 27, 2013. (photo by REUTERS/Karam Jamal)

During the 2½ years of clashes in Syria, there has been constant debate about how Turkey's borders were crossed. There were reports that Islamic groups going to fight regime of President Bashar al-Assad — first and foremost al-Qaeda, which has supporters in Turkey — were crossing over the Turkish border.

Interesting claims

To find out more, we met with people close to al-Qaeda in Istanbul. These people are shopkeepers who live in the Fatih district of Istanbul, but who won't give their names. They have interesting things to say about the Syrian war. These sources told us that following the eruption of war in Syria, al-Qaeda elements from Europe, the Caucasus, Afghanistan and North Africa began crossing into Syria via Turkey. These sources also had interesting things to say about the clashes with the Kurdish PYD and how the border is crossed.

Met by intelligence officials

O.E., one of our sources, said he crossed the border and went to Syria before the Jabhat al-Nusra-PYD clashes. He crossed from an unsupervised area on the Turkish side to the Syrian side controlled by the PYD. O.E. said, "We told the PYD we were there for Jabhat al-Nusra and they let us pass." O.E. said many people cross the same way: "Fighters coming via Chechnya and Afghanistan are met at the Syrian border. There are intelligence officials there. Those crossing the border inform the intelligence people of their affiliation and under whose command they will be. Then, they cross the border and report to their units."

Treated in Turkey

O.E. said those heavily wounded in clashes are brought to Turkish hospitals. He added, "Some return to their countries by the same route. There are al-Qaeda mujahedeen from Afghanistan and the Caucasus fronts who come with their families. Most of them settle in Syria. There are hundreds of militants who come the same way from Northern Africa, the Caucasus, Europe and Afghanistan. They simply cross the Turkish border and join the fight."

1,000 Chechens to Syria

O.E. said Chechens are now one of the strongest groups in Syria. "Under their commander Abu Omar, about 1,000 Chechens came to Syria. First they were with Jabhat al-Nusra, but now they have moved over to the Islamic State of Iraq and Syria (ISIS)," he said.

There are also Turks

O.E. said many Turks had gone to Syria to fight. "Some were martyred. Some stayed for a while and returned. Some couldn't resist going back to Syria. A retired policeman who is a friend of mine went to Syria to fight. He trained fighters in weapons. Several of us went to Syria before the fighting between the PYD and Jabhat al-Nusra broke out. Without being asked anything on the Turkish side, we just crossed to an area of Syria controlled by the PYD. We told them we came to [fight with] Jabhat al-Nusra and they let us enter," O.E. said.

The ISIS fans the clashes

O.E. claimed that it was the ISIS that was flaming the clashes with the PYD. "The ISIS declared that Jabhat al-Nusra was its subordinate organization. Jabhat al-Nusra commanders refused this claim and said they were under al-Qaeda leader Ayman al-Zawahri. These claims caused disputes within the organization. Chechen groups under Abu Omar in Syria split from Jabhat al-Nusra and joined the ranks of the ISIS. It was the ISIS fighters who provoked the recent clashes with the PYD. Reports said the ISIS entered and opened fire in PYD-controlled villages to disrupt the non-hostility agreement between the PYD and Jabhat al-Nusra," he concluded.
And more recently:
Todays Zaman, 'Erdogan tacitly acknowledges claim MIT transported arms to Syria', 25 Nov 2015:

Syria-bound trucks operated by MIT were searched in January 2014 after prosecutors received tip-offs that they were illegally carrying arms to Syria. (Photo: DHA)

President Recep Tayyip Erdogan on Tuesday seemingly validated claims previously made by critics who alleged that the Turkish government was sending weapon-filled trucks to radical groups in Syria by sarcastically asking, "So what if the MIT [National Intelligence Organization] trucks were filled with weapons?"

Pro-government figures had previously claimed that trucks belonging to MIT that were intercepted en-route to Syria contained "humanitarian aid" for the Bayir-Bucak Turkmens who live just over the border from Turkey's southern Hatay province. Many claims were made by the opposition and Turkish media that the trucks were, in fact, transporting weapons to radical factions in Syria.

Early in 2014, an anonymous tip led to the interception of a number of trucks on the suspicion of weapons smuggling. The first operation took place in Hatay on Jan. 1, 2014. Another anonymous tip led to three more trucks being stopped and searched in Turkey's southern Adana province on Jan. 19, 2014.

Speaking to a room full of teachers on Tuesday gathered for Teachers' Day, Erdogan said, "You know of the treason regarding the MIT trucks, don't you? So what if there were weapons in them? I believe that our people will not forgive those who sabotaged this support."

Erdogan was speaking just hours after Turkey shot down a Russian Su-24 aircraft near the Syrian border on Tuesday morning after, Ankara has said, it violated Turkish airspace despite repeated warnings.

Erdogan accused the prosecutors investigating the MIT trucks of denying Turkmens the power to defend themselves. "Those [MIT] trucks were taking aid to the Bayir-Bucak Turkmens. Some were saying, 'Prime Minister Erdogan said, there were no weapons inside those trucks;' So what if there were?"

Justice and Development Party (AK Party) officials called the 2014 investigation of the MIT trucks "treason and espionage" on the part of the prosecutors because the trucks were claimed to be transporting humanitarian aid to the Bayir-Bucak Turkmens.

Erdogan, who was prime minister at the time, said during a television program immediately after the interception of the trucks became public knowledge that the trucks were carrying aid supplies to Turkmens in Syria.

Many high-level Turkish officials, including then-President Abdullah Gül, said the trucks' cargo was a "state secret," which led some to speculate that the trucks were carrying arms.

However, Syrian-Turkmen Assembly Vice Chairman Hussein al-Abdullah said in January 2014 that no trucks carrying aid had arrived from Turkey.

The recent military operation of the Syrian government, backed by Russian air strikes, in the rural area of Latakia, inhabited by Bayir-Bucak Turkmens has caused thousands of Turkmens to flee to the Turkish border. A Turkmen brigade commander called for Turkey's assistance and expressed his frustration that Turkey's helping hand had not been extended far enough.

Turkmen Commander Ömer Abdullah of the Sultan Abdülhamit Brigade, who is fighting against the forces of Syrian President Bashar al- Assad, recently called on Turkey to help the Turkmens being pounded with cluster bombs by the Syrian regime and Russian forces.

"We are trying to survive under unbearable brutality and we need Turkey's help," said Abdullah. Expressing criticism of the AK Party, Abdullah said: "Every day our Turkmen brothers are dying. We expect the government to support us. Why have they abandoned us? Our martyrs fall every day. Why are we being left alone? I don't understand."

Abdullah's claim pokes an important hole in the AK Party's claims, while also posing the question of to whom the MIT trucks, now widely accepted as transporting weapons, were sent.

CHP leader says they told AK Party not to send weapons to Syria

Main opposition Republican People's Party (CHP) leader Kemal Kiliçdaroglu said on Wednesday that Turkey had become a country importing terrorism from Syria.

"We told them [the AK Party] not to. They said they were sending humanitarian aid. Later the documents were revealed [refuting these claims]."

Kiliçdaroglu was referring to the Cumhuriyet daily's headline story in May which discredited AK Party and Erdogan's earlier claims that the trucks were carrying humanitarian aid to Turkmens. The article showed photos from the search of the MIT trucks which were revealed to be carrying heavy munitions. Kiliçdaroglu consequently asked to whom the trucks were going, if not to Turkmens.

After the publication of the stills as well as video, Erdogan lashed out at Cumhuriyet and its editor-in-chief, Can Dündar, for publishing the evidence, publicly vowing that Dündar would "pay a heavy price" for his report.

According to the report, there were six steel containers in the trucks which contained a total of 1,000 artillery shells, 50,000 machine gun rounds, 30,000 heavy machine gun rounds and 1,000 mortar shells. All of this is registered in the prosecutor's file on the MIT truck case, the report said.

Erdogan personally sued Dündar and is requesting that he be given a life sentence, an aggravated life sentence and an additional 42-year term of imprisonment on charges related to a variety of crimes, ranging from espionage to attempting to topple the government and exposing secret information.

Following the Cumhuriyet report, Prime Minister Ahmet Davutoglu said that it is "none of anybody's business" what the trucks contained. Speaking in a live broadcast on the Habertürk news station, in May, Davutoglu said, "This is a blatant act of espionage."

Tugrul Türkes, who made it into the AK Party cabinet on Tuesday after switching from the Nationalist Movement Party (MHP) in September, said in June that the trucks were not destined for Syrian Turkmens. Speaking on CNN Türk in June, Türkes said: "I swear that those weapons were not sent to Turkmens as they [Erdogan and other government officials] claim. We [the MHP] have connections with Turkmens [in Syria]."

Prosecutor admits 2,000 truckloads sent to Syria

A pro-government prosecutor who was appointed to the MIT trucks case inadvertently admitted in May that weapon-laden trucks made 2,000 trips to Syria, according to the lawyer of one of the defendants in the case.

Hasan Tok, the lawyer for former Adana Provincial Gendarmerie Regiment Commander Col. Özkan Çokay, who was involved in the search of MIT trucks in January 2014, said that he learned that there had been at least 2,000 trips made by MIT trucks to Syria from the prosecutor, Ali Dogan.

Dogan, known as a government loyalist, filed for a verdict of non-prosecution regarding the investigation after he was appointed to the position of Adana chief public prosecutor. According to Tok, Dogan had asked the defendants in a previous hearing, "2,000 trucks have passed [into Syria], why was this one specially chosen?"

"We didn't know 2,000 trucks had passed into Syria; may god bless Ali Dogan," said Tok.
Of course, the weapons did not go to the Turkmens. The weapons on those trucks actually went to groups like the FSA 10th Coastal Brigade which has conducted operations in line with Jahbat Al-Nusra and Ahrar Al-Sham. It's also reasonable to speculate that significant amounts of those supplies also found their way into the hands of ISIL.
Turkey's intense protectiveness about Russian interactions with their border, may have been due to the fact that they didn't want the Russians to be able to do air interdiction against what was an ongoing logistics operation taking place across that border.
It's a depressingly ridiculous sequence of events which gives Russia the ability to create a media narrative about how 'only Russia' is 'fighting the terrorists' with real determination, because Turkey is a part of NATO and is basically embarrassing NATO with its duplicitous behaviour.
There is a silver lining to these dark clouds, though. Up until just recently, Russia had been seeking to work with Turkey on the provision of oil and gas pipeline projects into Europe, which would have increased European dependence on Russian energy companies. Thanks to this sequence of events, Russia and Turkey are now at odds with each other, and Russia is seeking to suspend those projects and to place sanctions on Turkey.
All of this has not worked out too badly. Not only has Turkey's duplicity finally come to light in a way that makes it impossible for anyone in western governments to avoid dealing with it, but additionally the Russian government is now politically incapable of partnering with Turkey against the European Union's geostrategic interests with regards to energy concerns, at least in the near term, as negotiations on the Turkish Stream pipeline project are suspended.
This gives more time for the effects of the Iran deal to come into play, since Iran was able to enlist Russian assistance in the P5 negotiations to make the case for sanctions being removed, while at the same time positioning itself against Russia as an alternative energy supplier for Europe, which would be able to substitute its natural gas in place of Russia's and increase the diversification of supply. This would in turn lessen Russia's political influence in Europe.
Iran's infrastructure would not be ready to supply Europe in the near term, and so the near term quarrel between Russia and Turkey, gives the European Union more time to coordinate that infrastructure development with Iran, and potentially tilts the tables by making Russia appear less reliable as a supplier.
From that perspective, all of this is a win for the North Atlantic.
Kumiko Oumae works in the defence and security sector in the UK. Her opinions here are entirely her own.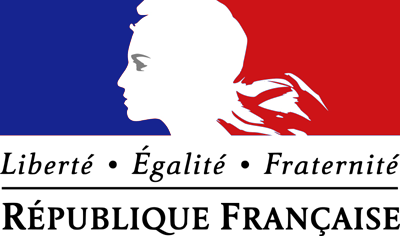 Events in France affect Germany.
There's only so long that an idiot can keep-on-keeping-on, until all sections of the more rational elements of the establishment begin to question that idiot's ability to remain politically viable.
We've all heard already about how the defence and security sector has found Germany to be a land of absurdity for quite a while now. But that alone is not enough to see someone removed from office. The preponderant political power in a liberal state is the haute-bourgoisie. Economic power precedes political power. This means that understanding the background financial and economic signals and the way that these signals interact with the overt political landscape, enables us to see an event developing from far off, and allows us to adjust our own tactics accordingly.
The Paris attacks have been a nightmare for Merkel because it has awakened criticism not only from German people in the street, but also among opportunistic members of her own party who are seeing now that she is at the weakest she ever has been, and that now is a chance for them to mount a political challenge. But the success of that challenge, when it comes, depends on the acquiescence or at least the sign of a resigned inevitability from financial players who are the stakeholders in the 'success' or 'failure' of Germany.
The time when it would be politically expedient to remove Merkel, would be in December at the CDU conference, where someone would be able to demand that she should hand in her resignation, and twist her arm until she does. Who would be most likely to replace her in such a case? Most likely Wolfgang Schaeuble.
So our big question is: How likely is it that Angela Merkel will be forced to resign in December and be replaced by Wolfgang Schaeuble?
One way to find this out, would be to look at the macroeconomic stances of Merkel and Schaeuble, compare them, then watch and see how the ECB and the large players are behaving, to see if they are making any moves that would suggest that they don't expect Merkel to still be there by the end of December.
It's known that Schaeuble is more of a tight-fisted politician than Merkel when it comes to certain aspects of economic policy—Schaeuble hates expansionary policies much more than Merkel does. And for those of you who thought that it wasn't possible to hate expansionary policies more than Merkel, I have to tell you, it's possible, Schaeuble does precisely that. On that issue, he is pretty depressing.
Therefore, it stands to reason, that if you see Mario Draghi at the ECB suddenly deciding to rush through a lot of actions to carry out more expansionary economic policy (something which he certainly ought to do) within a time frame before the end of December, and that if you see big global economic stakeholders 'forecasting' interest rates that are even more subterranean than at present, along with 'forecasting' more quantitative easing, one of the factors motivating that choice could be that they are positioning themselves for a future in which Merkel is forced to resign. Why? Because it's easier to carry out those actions before Schaeuble gets in. That way, when Schaeuble gets in, he would have to accept that it is already happening.
So, let's see what people are saying as of this Friday evening:
Bloomberg Business, 'Draghi Says ECB Will Do What It Must to Spur Price Gains', 20 Nov 2015, 1349 UTC (emphasis added):

European Central Bank President Mario Draghi set the scene for further stimulus in two weeks' time, saying the institution will do what's necessary to reach its inflation goal rapidly. The euro fell.

"If we decide that the current trajectory of our policy is not sufficient to achieve that objective, we will do what we must to raise inflation as quickly as possible," Draghi said in a speech in Frankfurt on Friday. "In making our assessment of the risks to price stability, we will not ignore the fact that inflation has already been low for some time."

Draghi's comments underline the ECB's concern that the inflation rate in the 19-nation euro area, currently 0.1 percent, will slip further from its target of just under 2 percent amid a high degree of economic slack and slumping oil prices. Policy makers are weighing the need for an expansion to the 1.1 trillion-euro ($1.2 trillion) quantitative-easing program that started in March, or measures such as taking the deposit rate further below zero.

The yield on German 2-year bonds slid to a record low of minus 0.389 percent and the euro dropped. The single currency was down 0.4 percent at $1.0689 at 2:47 p.m. Frankfurt time.

Power Tool

"A further stimulus announcement in December is a virtual certainty," said Marco Valli, chief euro-area economist at UniCredit SpA in Milan. "'We will do what we must' leaves little room for interpretation: if they fail to reach target, they do more."

The ECB's Governing Council will meet in Frankfurt on Dec. 3 for its next monetary-policy meeting. While Draghi and Executive Board member Peter Praet, the institution's chief economist, have indicated more easing is in the cards, some governors have expressed unease.

Estonia's Ardo Hansson, Slovenia's Bostjan Jazbec and Germany's Jens Weidmann have signaled since the last meeting that they see no need to ease policy further just now.

"I see no reason to talk down the economic outlook and paint a gloomy picture," Weidmann said in a speech at the same event as Draghi. "Crucially, the decline in oil prices is more of an economic stimulus for the euro area than a harbinger of deflation."

Praet said in an interview this week that taking no action in circumstances of such low inflation risks the ECB's credibility, and has argued that the fall in oil prices is increasingly a sign of weakening demand.

QE Adjustment

"If we conclude that the balance of risks to our medium-term price stability objective is skewed to the downside, we will act by using all the instruments available within our mandate," Draghi said. "In particular, we consider the asset-purchase program to be a powerful and flexible instrument, as it can be adjusted in terms of size, composition or duration to achieve a more expansionary policy stance."

He added that the interest rate on the deposit facility "can empower the transmission" of asset purchases, "not least by increasing the velocity of circulation of bank reserves."

Draghi said core inflation, which excludes energy and food, is also a signal of too-weak price pressures. The rate was 1.1 percent in October. While that's the highest reading in more than two years, it's still barely half the goal for the headline rate.

Core Concern

"Low core inflation is not something we can be relaxed about, as it has in the past been a good forecaster for where inflation will stabilize in the medium-term," he said. "While core industrial goods will receive support from the depreciation of the euro, an increase in core services inflation –- today close to an all-time minimum –- will depend on rising nominal wage growth. For that to pick up, the economy needs to move back to full capacity as quickly as possible."

The ECB is currently buying 60 billion euros a month of bonds and intends to do so through at least September 2016. The deposit rate is at a record-low minus 0.2 percent.

There is "little room for doubt that the central bank is not only about to step up its monetary stimulus, but plans to do so decisively," said Nick Kounis, head of macro research at ABN Amro Bank NV in Amsterdam. "We expect the ECB to step up the pace of QE by 20 billion euros per month, signal that purchases will go on beyond September, and expand the eligible universe of assets to include regional bonds. We also expect a 10 basis-point reduction in the ECB's deposit rate and guidance that it would be cut further if necessary."
And:
Bloomberg Business, 'Euro Resumes Drop as Draghi Leaves Little Doubt of More Stimulus', 20 Nov 2015, 1708 UTC (emphasis added):

The euro fell for the first time in three days after European Central Bank President Mario Draghi said policy makers will do what they must to raise inflation "as quickly as possible."

The shared currency weakened to almost a seven-month low against the dollar and dropped versus all of its 16 major peers. Draghi said in Frankfurt that downside risks to price growth have increased in recent months. The euro also fell after German producer prices declined more in October than forecast.

"It was clearly meant to stress that the ECB remains active and we've seen market responses accordingly—the euro has dropped back," said Shaun Osborne, chief foreign-exchange strategist at Bank of Nova Scotia in Toronto. "The market is taking on board the message from Draghi that we should be prepared for potentially quite aggressive actions in December."

The euro declined 0.7 percent to $1.0655 at 12:07 p.m. New York time, after gaining 0.9 percent in the previous two days. It touched $1.0617 on Nov. 18, the lowest since April 15. The shared currency fell 0.8 percent to 130.86 yen.

Draghi said last month that ECB policy makers would review the degree of monetary stimulus at their December meeting. Since then, the euro has weakened almost 6 percent versus the dollar as traders increased bets that officials may extend the bond-buying program or further cut the deposit rate.

German producer prices fell an annual 2.3 percent in October, after a 2.1 percent decline the previous month, the nation's federal statistics office said Friday. Economists surveyed by Bloomberg forecast a 2 percent drop.

"We should be in little doubt that the ECB are again attempting to adjust the monetary policy dial, likely via extending and increasing QE, while another cut in the deposit rate is also on the cards," said Jeremy Stretch, head of foreign-exchange strategy at Canadian Imperial Bank of Commerce in London. "While far from an explicit aim, easing monetary conditions via a cheaper euro is also a positive by-product of such policies."

The euro pared its decline as ECB official and Bundesbank President Jens Weidmann said he didn't see any reason to "paint a gloomy picture" of the region's economy. He warned that the longer ultra-loose monetary policy was in place, the less effective it can become.
And:
Bloomberg Business, '14 Predictions for 2016 from the Brightest Minds in Finance', 20 Nov 2015, 0501 UTC (emphasis added):


[...]

Rebecca Patterson, chief investment officer of Bessemer Trust, which oversees more than $100 billion in assets

The biggest risk for Europe in the year? "It's the refugee crisis," says Patterson. "I think it's the biggest challenge to the European Union yet. The horrible terrorist attacks in Paris increased the risk that the refugee crisis could result in a political and/or policy shift, or simply lead consumers to change their spending patterns. Either could weigh on sentiment around European growth and corporate profits." Patterson is on alert for any such changes but remains overweight European equities and positioned for a weaker Euro, she says. "The Paris attacks sadly shone a light on the European refugee crisis; I assume more investors globally now are thinking more about what millions of immigrants can mean for an economy and respective markets. However, I am still not sure that investors globally have adequately thought through what market spillovers the European refugee crisis could trigger over the coming year."

[...]

Erik Nielsen, chief economist at UniCredit

"Expect further divergence between the Fed and the ECB, with the former hiking rates a couple of times next year and the latter expanding its balance sheet more than it has presently announced."

[...]
Of course, the situation in Germany is not the only reason why the ECB would take the actions that it is going to take, it was likely something that was always going to happen. But the time frame within which it is occurring and the reaction of market participants to that risk event, seems to indicate that a lot of people are paying attention to this. Look at the 3 week and 1 month Euro-dollar volatility term structure, and you can see that they are reacting to European risks and not just to the upcoming 16 December Federal Reserve meeting in the USA: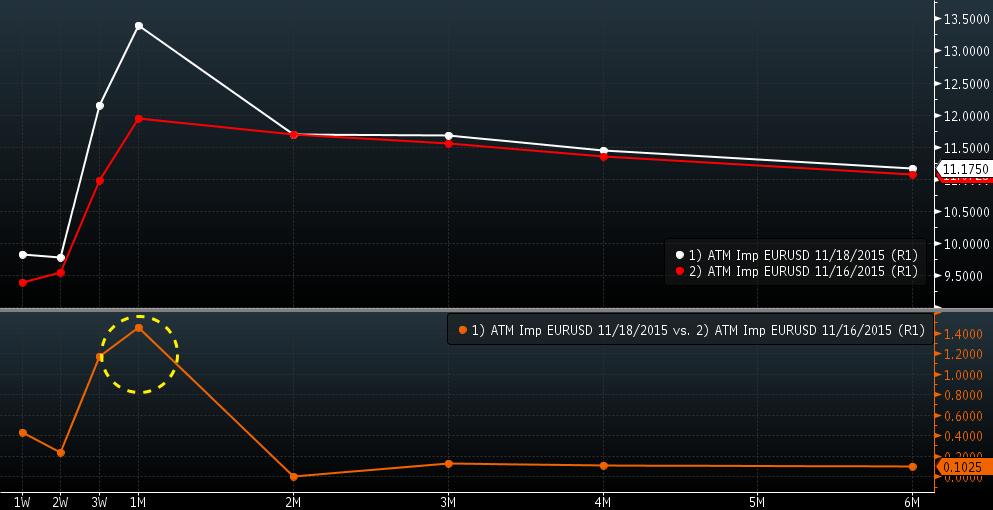 Also, given that there are numerous arguments for why Mario Draghi did not have to take the earlier-described actions in the short term (one of those being the oil prices argument), and given that he is determined to do it anyway, it would indicate that it is an attempt to get out in front of Schaeuble so as to pre-emptively make it more difficult for Schaeuble to get his way on monetary policy, and it would therefore mean that it is possible to be confident that Merkel is going to be gone by the end of December.
What does this mean for ethno-nationalists? Well, it means that it would probably be prudent to begin altering our rhetoric and policy suggestions with an eye toward a near-term future in which Merkel is not there. This will require some adjustments which would be best made sooner rather than later. We should be particularly vigilant against the idea that the removal of Merkel is a magical solution to all problems. Schaeuble's disposition is one that presents a slightly altered set of problems to the European Union, and we would need to explore what those are ahead of time and be ready to criticise them when they come.
There needs to be an urgent study of all facets of Wolfgang Schaeuble's politics. He might be chancellor of Germany very soon.
Kumiko Oumae works in the defence and security sector in the UK. Her opinions here are entirely her own.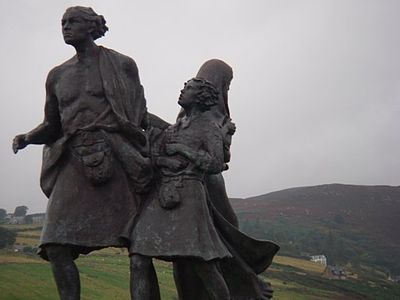 Gaels were expropriated from the land between 1800 and 1830.
What is going on?
Much has been said in recent weeks about a man named Peter Sutherland. Sutherland is the United Nations Special Representative on migration, and he is an international businessman and former Attorney General of Ireland who has served in a variety of business and political roles. He was appointed to the European Commission in 1985 and had responsibility for competition policy. He was the Chairman of AIB (Allied Irish Banks) from 1989 until 1993. He was non-executive Chairman of Goldman Sachs International until June 2015. In 2010, he was appointed co-chair of an Experts Group, to report on the priority actions to be taken to stave off protectionism and to boost global trade.
Sutherland is also keenly pro-European, which doesn't sound like a bad thing until you realise what he means by that. A person would think that it's pretty simple, after all, when talking about the 'European Union', the word 'European' is literally in the name. But no, Sutherland is pro-European, or 'a Europhile', in the sense that he supports the institutions of the European Union, but he does not support the ethnic genetic interests of those who live under those institutions.
Sutherland is a person who believes that the Arab Spring should have been considered as a chance to begin 'weaving together' Europe with North Africa and the Middle East, population-wise. What he of course means in practice is not—not ever—a colonisation of North Africa and the Middle East by Europeans, but rather, an invitation for literally unlimited migration from North Africa and the Middle East into the European Union to displace Europeans.
Objectively speaking, that is the expropriation of European peoples from their own lands, it is a displacement. Sutherland however entreats Europeans to think of it from a humanitarian and empathetic point of view. For example, it was Peter Sutherland who described the makeshift refugee camps in Calais, as 'an indictment on society', and asked the British and French governments to do more to assist the Middle Eastern and North African migrants.
Previously, profiteering
For the Sutherland family name, there is a long history of humanitarian and empathetic points of view being expressed by its members, when behind the hand-wringing and the appeals to a universal morality, behind the cloak of respectability and quasi-aristocratic pretensions, lurks the dagger of the most vicious blood-treason and abject profiteering which can only be expected from business-people of their calibre—a tendency which is by no means diminished but rather is reinforced by their Christian identity.
It was in January 1853, that the Stafford House Assembly of Ladies issued its call to their counterparts in North America, to ask them to consider the plight of black people in the Southern states of the United States, who had been enslaved for so long and were, in their view, in need of sympathy. They were consciousness-raising, making a call to action, and so on. That was a declaration that took place when Stafford House was under the presidency of the Duchess of Sutherland, who—much as it was in fashion then as it is in fashion now—was giving an object lesson on how easy it always is for liberals to show concern for people thousands of miles away, while ignoring the suffering of their own people close by—particularly when that suffering is caused by their own 'humanitarian' hand.
The whole history of the primitive accumulation that has led to the appearance of the wealth and prestige of the name Sutherland, and of other names of that type from Scotland and Ireland, is really in fact a history of the expropriation of the Gael people from their own lands, and their destruction at the hands of blood-traitors.
A quick sketch of history will be needed in order for things to become clear. In the 1100s, when the Danelaw was encroaching onto Scotland, the resistance came from the 'Great Man of Sutherland', a progenitor whose clan had defended him from all enemies, foreign and domestic, Scottish or Danish. After the Glorious Revolution of 1688 which installed the Dutch stadtholder William III of Orange-Nassau as King, due to the economic changes and the shift in political attitudes at the time, the internecine fighting among Gaels become less frequent, and at the same time, the propensity for Anglo-Dutch wars to erupt was reduced to zero. These things may not be the only factors, but they may comprise part of the reasons for why London was able to take the time to better integrate the Gael clans into the British military establishment, to incentivise stability by inducing these ostensibly different forms of social organisation to mutually support each other in Scotland.
The clan system of the Gaels was an array of social relations based around a progenitor and his or her progeny, which is to say, it is a relationship delimited by ties of blood and proximity. The district in which a clan operated was the land from which it gained its livelihood, much like how it was in what Marxists call 'the Asiatic mode of production', because it existed in a similar form in China, Japan, Korea, and various parts of South East Asia, in the pre-feudal era. It's also comparable to the systems in some parts of the Americas before the appearance of Columbus.
It was basically a pre-feudal system of relations.
At the head of the clan was the progenitor's family, which had a leader. The whole of the clan was like a system of blood-related family circles under them, the system could not be said to be a system of private property, because all the land was held as common land, under the military command of the progenitor. The progenitor could increase or decrease the allotment of land to subordinates as necessary, perhaps on a whim, or perhaps to fit a particular need. Under the family of the progenitor, were soldiers that administered regions, and under them were subalterns who managed towns and hamlets, and under all of them were the peasants who co-operated with the system in exchange for the benefits of a common defence perimeter and which was cemented by ties of blood.
Without an explicit legal system that could describe or allocate private property, it would be impossible to arbitrate land ownership in any way at that time. However, tradition and rank would mean that someone would have the largest influence, and the family of the progenitor, the leader in particular, would be the person who would ultimately have the final say on what would or would not be happening. This may seem benign at first, but when brought into interaction with a system that does have a concept of private property and the concept of a salary or a wage, it can potentially produce a deadly transformation which can lead to the clan's destruction.
The destruction
As all services were gradually transformed into contract-based exchanges, the leader of the family of the progenitor began to increasingly take on the role of a landlord toward the soldiers, the soldiers in turn acting like farmers toward the peasants, and the peasants themselves becoming transformed into something like sharecroppers on the land that they used to call their own.
It would be in the early 1800s that the stab in the back was to come, and it came from one of the families of the progenitors in the form of the arbitrary and violent transformation of the clan's common property into the private property of the leader, who could then dispose of it and its contents in any way that he or she desired, backed by government-sponsored force, which then resulted in armed conflict almost like a civil war.
Karl Marx—yes, seriously—explains with great accuracy what happened after that:
Karl Marx, Das Kapital Volume One, 'Chapter Twenty-Seven: Expropriation of the Agricultural Population from the Land', 1867:

[...]

The advance made by the 18th century shows itself in this, that the law itself becomes now the instrument of the theft of the people's land, although the large farmers make use of their little independent methods as well. [15] The parliamentary form of the robbery is that of Acts for enclosures of Commons, in other words, decrees by which the landlords grant themselves the people's land as private property, decrees of expropriation of the people. Sir F. M. Eden refutes his own crafty special pleading, in which he tries to represent communal property as the private property of the great landlords who have taken the place of the feudal lords, when he, himself, demands a "general Act of Parliament for the enclosure of Commons" (admitting thereby that a parliamentary coup d'état is necessary for its transformation into private property), and moreover calls on the legislature for the indemnification for the expropriated poor. [16]

[...]

The stoical peace of mind with which the political economist regards the most shameless violation of the "sacred rights of property" and the grossest acts of violence to persons, as soon as they are necessary to lay the foundations of the capitalistic mode of production, is shown by Sir F. M. Eden, philanthropist and Tory to boot. The whole series of thefts, outrages, and popular misery, that accompanied the forcible expropriation of the people, from the last third of the 15th to the end of the 18th century, lead him merely to the comfortable conclusion: "The due proportion between arable land and pasture had to be established. During the whole of the 14th and the greater part of the 15th century, there was one acre of pasture to 2, 3, and even 4 of arable land. About the middle of the 16th century the proportion was changed of 2 acres of pasture to 2, later on, of 2 acres of pasture to one of arable, until at last the just proportion of 3 acres of pasture to one of arable land was attained."

In the 19th century, the very memory of the connexion between the agricultural labourer and the communal property had, of course, vanished. To say nothing of more recent times, have the agricultural population received a farthing of compensation for the 3,511,770 acres of common land which between 1801 and 1831 were stolen from them and by parliamentary devices presented to the landlords by the landlords?

[...]

The last process of wholesale expropriation of the agricultural population from the soil is, finally, the so-called clearing of estates, i.e., the sweeping men off them. All the English methods hitherto considered culminated in "clearing." As we saw in the picture of modern conditions given in a former chapter, where there are no more independent peasants to get rid of, the "clearing" of cottages begins; so that the agricultural labourers do not find on the soil cultivated by them even the spot necessary for their own housing. But what "clearing of estates" really and properly signifies, we learn only in the promised land of modern romance, the Highlands of Scotland. There the process is distinguished by its systematic character, by the magnitude of the scale on which it is carried out at one blow (in Ireland landlords have gone to the length of sweeping away several villages at once; in Scotland areas as large as German principalities are dealt with), finally by the peculiar form of property, under which the embezzled lands were held.

The Highland Celts were organised in clans, each of which was the owner of the land on which it was settled. The representative of the clan, its chief or "great man," was only the titular owner of this property, just as the Queen of England is the titular owner of all the national soil. When the English government succeeded in suppressing the internecine wars of these "great men," and their constant incursions into the Lowland plains, the chiefs of the clans by no means gave up their time-honored trade as robbers; they only changed its form. On their own authority they transformed their nominal right into a right of private property, and as this brought them into collision with their clansmen, resolved to drive them out by open force. "A king of England might as well claim to drive his subjects into the sea," says Professor Newman. [25] This revolution, which began in Scotland after the last rising of the followers of the Pretender, can be followed through its first phases in the writings of Sir James Steuart [26] and James Anderson. [27] In the 18th century the hunted-out Gaels were forbidden to emigrate from the country, with a view to driving them by force to Glasgow and other manufacturing towns. [28]

As an example of the method [29] obtaining in the 19th century, the "clearing" made by the Duchess of Sutherland will suffice here. This person, well instructed in economy, resolved, on entering upon her government, to effect a radical cure, and to turn the whole country, whose population had already been, by earlier processes of the like kind, reduced to 15,000, into a sheep-walk. From 1814 to 1820 these 15,000 inhabitants, about 3,000 families, were systematically hunted and rooted out. All their villages were destroyed and burnt, all their fields turned into pasturage. British soldiers enforced this eviction, and came to blows with the inhabitants. One old woman was burnt to death in the flames of the hut, which she refused to leave. Thus this fine lady appropriated 794,000 acres of land that had from time immemorial belonged to the clan. She assigned to the expelled inhabitants about 6,000 acres on the sea-shore — 2 acres per family. The 6,000 acres had until this time lain waste, and brought in no income to their owners. The Duchess, in the nobility of her heart, actually went so far as to let these at an average rent of 2s. 6d. per acre to the clansmen, who for centuries had shed their blood for her family.

The whole of the stolen clanland she divided into 29 great sheep farms, each inhabited by a single family, for the most part imported English farm-servants. In the year 1835 the 15,000 Gaels were already replaced by 131,000 sheep. The remnant of the aborigines flung on the sea-shore tried to live by catching fish. They became amphibious and lived, as an English author says, half on land and half on water, and withal only half on both. [30]

But the brave Gaels must expiate yet more bitterly their idolatry, romantic and of the mountains, for the "great men" of the clan. The smell of their fish rose to the noses of the great men. They scented some profit in it, and let the sea-shore to the great fishmongers of London. For the second time the Gaels were hunted out. [31]
There is nothing that I can add to that.
Nothing is new about what is happening now, compared to what was happening back then. Not only is the same kind of economic structure being used to carry out the destruction as was being used in the 1800s, but furthermore the very name of Sutherland has reappeared, it has reappeared as though to flaunt itself in the face of the people of the British Isles.
A new decision
Last time the great blood-traitors were able to take you down the path that they wanted—a whole ethnic group was effectively destroyed and scattered across the earth.
Now they come again, under the same names to re-invite you down the same path.
My question to all European peoples is this: Will you let them take you again?
Kumiko Oumae works in the defence and security sector in the UK. Her opinions here are entirely her own.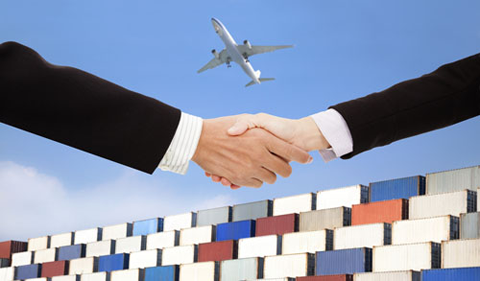 Let's build a good future for all regions!
Overview
The main points covered in this article are:
Broad agreement on the TPP has been reached.
The TPP actually does not incentivise mass migration, it is part of a process which is empowering people to live and work in their own lands.
The TPP is part of a trend of ongoing economic development in South East Asia, Central America and South America, which is concomitant with raising wages in those areas.
Regional imbalance is one of the core components of global economic crisis, which can be remedied by enabling people to actually buy the products they produce.
The advent of a multipolar world means that global ideological hegemony can no longer be easily held by one regional group.
Unlike the disastrous case of NAFTA, it is in fact strategically sound for all ethno-regionalists to endorse the TPP.
It is written with the intent of conveying the necessary information in the shortest amount of time. Read more beneath the fold.