Majorityrights Central > Category: White Genocide Project
​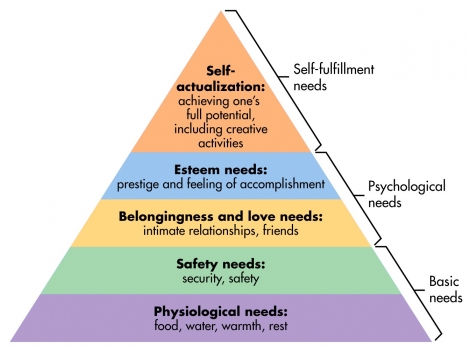 For many years I have argued that Maslow's hierarchy establishes an excellent point of departure - a paradigm to transform into a new paradigm on our behalf as Whites - as it does represent the apex of the American dream of individual self actualization, it also provides instantiation to look at the problems that can, and quite evidently do, ensue from its rule structure. Hence, a critique of it permits its highly relevant occasion to retool and socialize it to our concern as Whites. To do that we might look back to its classical origins in Aristotle, to its popularization in the feminism and the human potential movements of the 60s, to how we might transform and cast the path of needs and motives in optimal terms for both the individual and group interests of Whites.
However, the right-wing hasn't yet gotten the significance of my argument. Where they do see merit, they want to put it in their own Cartesian terms. They miss a crucial hermeneutic point in history, that Friedan's second wave of feminism had women acting through and in accordance of this paradigm - highlighting the vulgarity of its social disregard, self righteously pursuing "self actualization" while ignoring the "privilege" that men alone had of being required at the same time to go to Vietnam to die. But rather than seeing the valid gender aspect of the hippie protest of the draft as a male thing (a quest for midtdasein for males), the right-wing in their desperate, reactionary way, go along with the Jewish story that it was all about "free love", "civil rights for blacks", and "universal peace" or they cater to the right-wing story that hippies sought nothing that a real man should pursue - they were part and parcel of the downfall of Whites - our men, by reactionary contrast, have to learn how to be real men: and now the right-wing will be..
Defining real White men for you… with a lisp..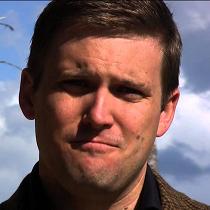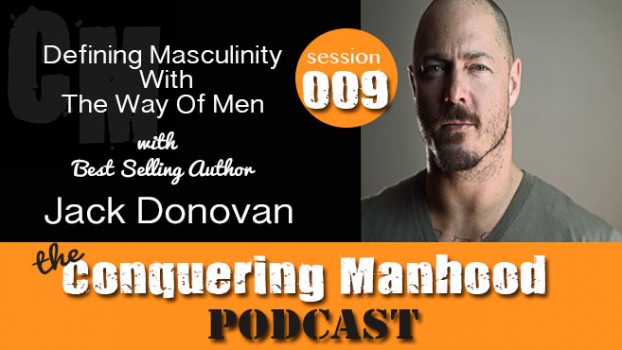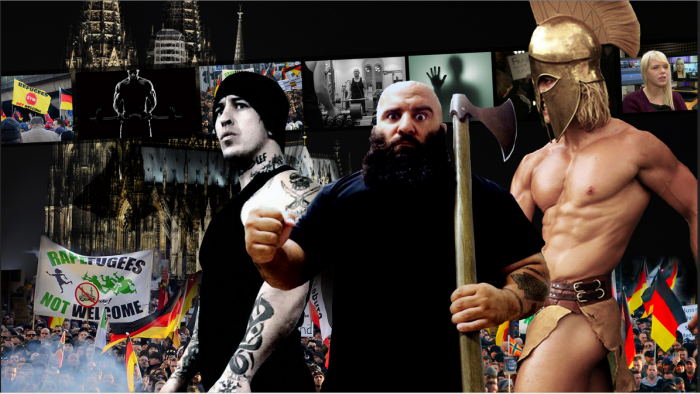 Puerto Ricans in attendance to karate movies and White boys imitating gay pride parades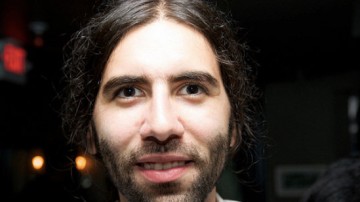 A return of what? A morning and evening call to prayer, perhaps.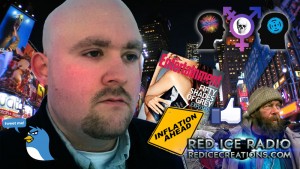 Sex tourism in South East Asia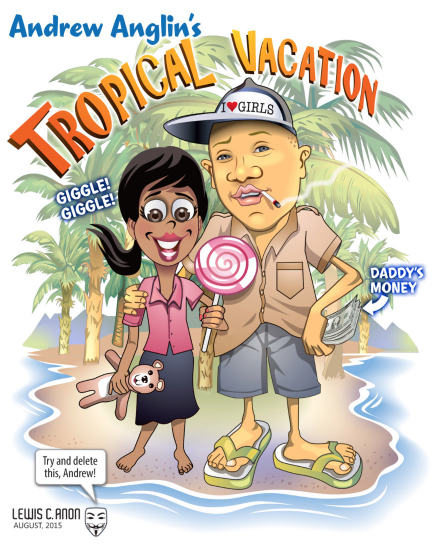 Ignore and talk past the White Left as defined at MR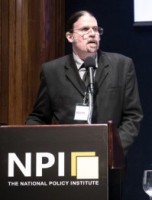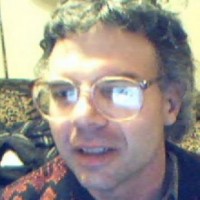 Pretend there's this "new thing" called "alt-left" and its anything but a foil for the Regnery circus' Alt-right.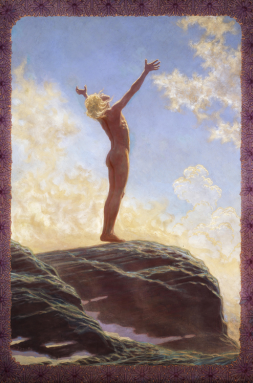 "Introducing the 'Alt left"
Ignore our many discussions as to the drawbacks of black hyper-masculinity in comparison to terms of optimal White/European masculinity - which need to be confirmed and which only MR has confirmed…
Instead toss the idea with a gay friend..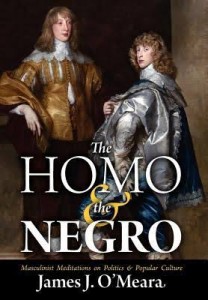 Who casts black hyper-masculinity in contrast to homosexuality.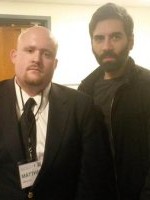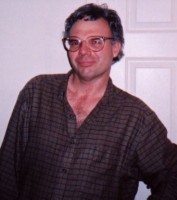 Even though you have no special concern for Whites and consider mixing with blacks to be no big deal..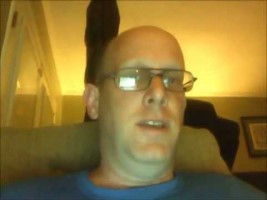 Even though you have no special concern for Whites, latch onto the alt-right big tent to compensate for your floundering market and source of ideas - such as the idea of re-tooling, transforming, viz., socializing, optimizing and normalizing Maslow's hierarchy in White/European interests (which can be safely ignored as having been discussed at MR for years).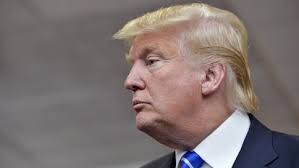 Be a crass businessman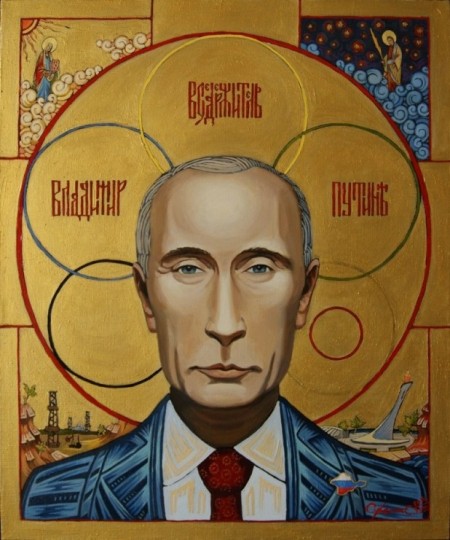 Kiss the ass [Welcome back!] of Jews and their proxies; and on their behalf..
Appropriate Asian lands and resources, allow Jews and neo-liberals to parasitically trade on that..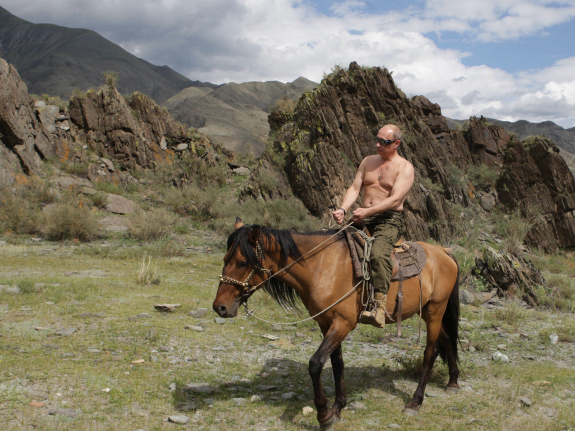 Aggrandizement as middle men at others expense instead of developing a Russian ethnostate.
...learn, in fact, how to act like a Jew and without honor so that you can get-over over there.


Atavistic intelligentsia - an apt term for themselves. And they "Hail 'The' Donald"
Puke.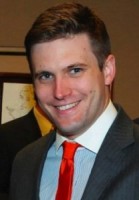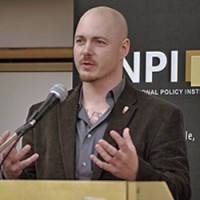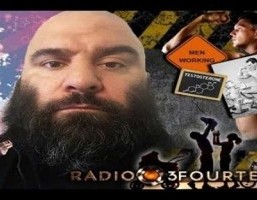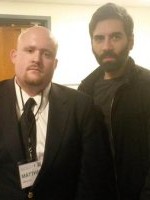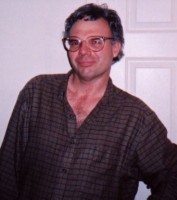 "Become who we are": Teaching us how to be real White men
Upchuck.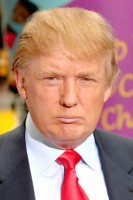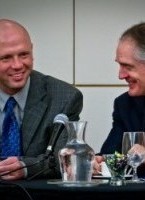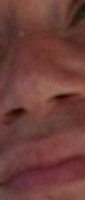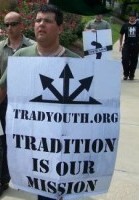 Compulsory Diversity News: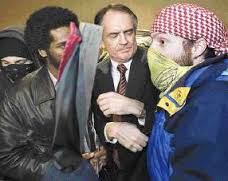 He knows you not…
Not a matter of guilt, not even a matter of Christianity, Islam or capitalism, but rather the usual suspects making their agenda clear. This expression shows that something different: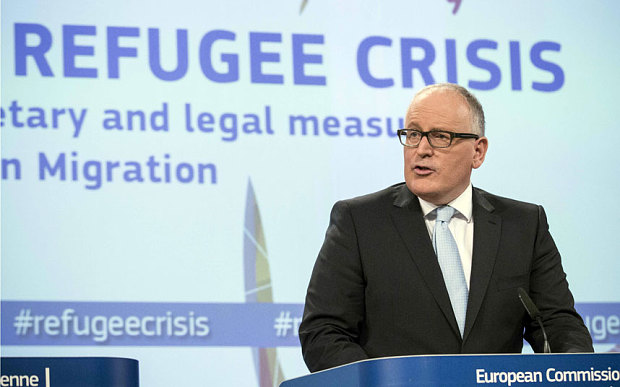 Frans Timmermans, the Dutch vice-president of the European Commission, said that "diversity was the future of the world," and that Eastern European nations would just have to "get used to that."
It is an unusually brazen assertion of "programmatic coercion" - G.W.
It is a significant statement of the motives of the powers-that-be to impose their programmatic intent to destroy the European genome.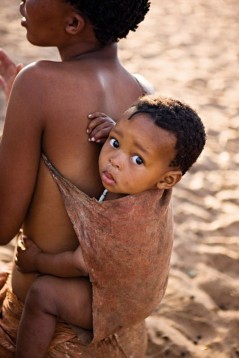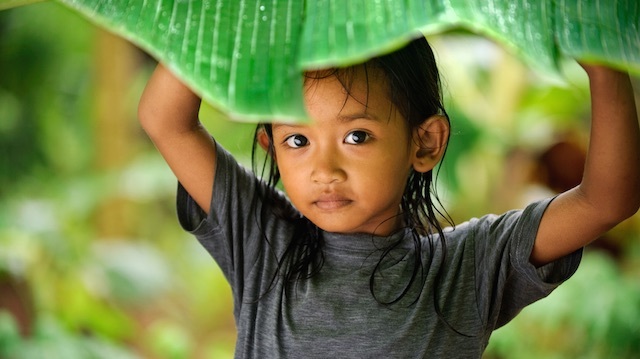 An ancient instinct that is vital: " Wait, who are you? "

What is it really, that is called "xenophobia"?: Article translated and republished from "Nya Dagbladet Analys"



What really is referred to by the word "xenophobia"?

Xenophobia is no human idea, it is not a political ideology. The inherent notion that individuals from other ethnic groups are different is as old as humanity itself.

That political leaders throughout human history have tried to either foment or stifle this innate team spirit does not change its origin or function. Ultimately, while it has often come to be called xenophobia, it is a kind of defense mechanism of an ethnic group. It has a cohesive function but is also vital to the group's survival.

It is easy to think today that racism is obsolete in modern societies, and political ideas that multicultural and multi-ethnic societies are something we can decide to create, and then use various integration programs as a tool to make this work artificially.

It is important to remember that "xenophobia" has always been the human diversity condition. Without this desire or sense of distinction and boundaries no ethnic group could have existed for very long before it would be adulterated and perish again.

The world's major ethnic groups; blacks, whites and Asians, and all its subsets of peoples did not come into existence overnight. It has taken nature tens of thousands, if not millions of years to enrich the earth with the human diversity which we have today. The birth of a new ethnic group has always been dependent on a distinct geographic location. For the purpose of various ethnic groups' birth and continued maintenance, they have always required "xenophobia", more properly termed "alien skepticism" or "stranger caution" as a prerequisite.

The principle or the basic human function is exactly the same as in individuals. An individual who is not skeptical or cautious when confronted with a stranger will not survive in the long run. This instinct is basically in all living creatures on earth and is deeply rooted.

The function and conclusion of prejudices

"Alien skepticism" or "fear" of the unknown is a kind of first line of defense. Here comes the concept of prejudice. An individual always makes a first assessment of the foreigner—a judgment before it knows any details for sure. We must also understand that individual assessment, when the unknown has become known, can shift from prejudice to "judgment", a conclusion based on knowledge.

However, today we are told by the modern political system that prejudice is just ignorance and as soon as this ignorance is gone, the foreigner should be welcomed. In fact, the individual's or group's conclusion could be that the foreigner cannot necessarily be given a pass, and may intend to cause us harm.

Racists in every expression of the negative sense, of course, are also those who want to cause an ethnic group's unity and uniqueness to perish through mixing and division. Many nations and entire civilizations during the history of humanity have vanished for this reason. Either by displacement and extinction or by blending them away out of all recognition.

A true defender of the world's human diversity turns naturally against both extremes of racism and genocide. Moreover, the criminalization of these two extremes is stated in the UN Declaration of Human Rights of 1948, saying that not only is performance of these acts criminal but it is also criminal to instigate them. Thus, the express intent or encouragement to try to create a multi-ethnic society, which inherently violates the right to the preservation of the ethnic and cultural characteristics of the group, or displacement or eradication of a people, could fall within the scope of this crime. In the UN declaration it says, among other things, that the following shall be considered as genocide:

"Deliberately inflicting on the group conditions of life intended to lead to its complete or partial physical destruction; (d) to take measures intended to prevent births within the group; (e) Forcibly transferring children of the group to another group. "

In the ongoing development of today's Sweden where a large number of non-European immigrants are coming to the country, a natural segregation process is marked by Swedes who move away from immigrant areas while various immigrant groups cluster together, and those immigrant groups quickly receive a residence permit and can select where in the country they want to stay. In this way the crime referred-to in the last paragraph concerning genocide may be relevant, eg. in cases where parents are not allowed to put their children into any school but are forced to send them to the local multi-ethnic schools where Swedish children in many Swedish schools already are a minority in their own country.

In the next step they might endeavor to create a multi-ethnic society through the use of integration programs, and this could fall within the scope of "hate crimes" because there would be a restriction of the indigenous group's autonomy.

The general conclusion regarding the question of earth's ethnic diversity is that the property known as "xenophobia" is a necessary evil. The key instead now is to thwart its extremes. The leading political establishment in general seems to dumb-down and exaggerate the image of our instinct for caution, instincts like defense and self-preservation. This they do, among other things, by trying to characterize as a disease, what is actually an instinct and a function that acts as a guarantor for the conservation of all communities, by using a negative-sounding designation such as "xenophobia". If there is an "undue fear" of the unknown, its assessment must of course be something that is considered "reasonable" and make sense, and it needs to exist and be expressed.

There has also been a confusion between the fact that ethnic groups are different and should be valued as such, with the idea that ethnic groups are ranked differently, the two are very different things. The most extreme manifestations of the debate would not even concern themselves with the thought that there are different kinds of people on earth.

This is often presented as options of black and white, where either you accept today's multicultural and ethnic change in Sweden beyond recognition, or you accept hatred and abuse against all immigrants who are in Sweden and the need to advocate a hundred percent purity. Swedes are a generally balanced people and have an absolutely predominant wish for neither of these extremes. Discernment is often the first casualty when debate deteriorates.

Reliance on these extremes and extremists, mainly in politics, business and the media is driving the currently extreme situation. However, what remains and ensures that we can get a more balanced society and social climate in the future, is that our age-old instinct for self-preservation can take on a balanced and natural expression.

Swedes may be very open-minded, but they also have a right to their own preservation.

NYD Analysis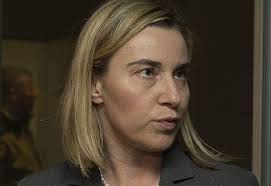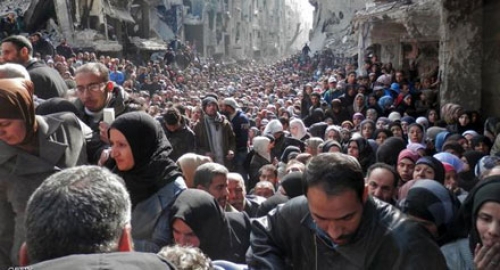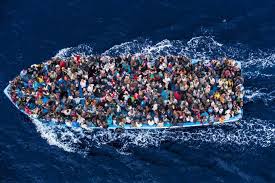 Federica Mogherini - cross-eyed and deadly to European survival..
High Representative of the European Union for Foreign Affairs and Security Policy and Vice President of the European Commission FEPS
CALL TO EUROPE V "ISLAM IN EUROPE": Brussels, 24th-­‐25th June 2015
Let me begin by thanking Massimo D'Alema for organising this conference and for inviting me. As I told him while entering this room, this conference shows we are finally approaching the question of Islam and Europe from the right perspective, after years – or decades - of misunderstandings.

I will start with an anecdote. I graduated two years before 9/11 and it was hard at that time to find a professor who would accept that political Islam could be the subject for a dissertation in political science.

Italy has a great university system, but I had to go to France with the Erasmus programme to find someone who would consider Islam as a topic not for history, or literature, or cultural studies thesis, but for political science.

A lot has changed since then. In the following years the idea of a clash between Islam and "the West" - a word in which everything is put together and confused - has misled our policies and our narratives. Islam holds a place in our Western societies. Islam belongs in Europe. It holds a place in Europe's history, in our culture, in our food and what matters most – in Europe's present and future. Like it or not, this is the reality.

As Europeans, we should be proud of our diversity. The fear of diversity comes from weakness, not from a strong culture.

I shall be even more clear on that: the very idea of a clash of civilisations is at odds with the most basic values of our European Union – let alone with reality. Throughout our European history, many have tried to unify our continent by imposing their own power, their own ideology, their own identity against the identity of someone else. With the European project, after World War II, not only we accepted diversity: we expressed a desire for diversity to be a core feature of our Union. We defined our civilisation through openness and plurality: a mind‐set based on blocs does not belong to us.

Some people are now trying to convince us that a Muslim cannot be a good European citizen, that more Muslims in Europe will be the end of Europe. These people are not just mistaken about Muslims: these people are mistaken about Europe – that is my core message – they have no clue what Europe and the European identity are.

This is our common fight: to make this concept accepted both in Europe and beyond Europe. For Europe and Islam face some common challenges in today's world. The so‐called Islamic State is putting forward an unprecedented attempt to pervert Islam for justifying a wicked political and strategic project. Talking about Da'esh, the king of Jordan told the European Parliament a few months ago said: "The motive is not faith, it is power; power pursued by ripping countries and communities apart in sectarian conflicts, and inflicting suffering across the world".

Western media like to refer to Da'esh with the world "medieval". This does not help much to understand the real nature of the threat we are facing. Da'esh is something completely new. This is a modern movement, reinterpreting religion in an innovative and radical way.

It is a movement that, rather than preserving Islam, wants us to trash centuries of Islamic culture in the name of their atrocities. Da'esh is not a State, and it is not a State for Islam. The Grand Imam of al Azhar, Ahmed el Tayeb, argued: "There is no Islamic State, but a number of Islamic countries that the terrorists are trying to destroy."

This is the reality we face and we don't say this often, but we should do so to dismantle their narrative. Sometimes, by describing the atrocities of Da'esh, we do them a favour: atrocities are part of their propaganda. The more we describe them as evil, the happier they are.

Da'esh is Islam's worst enemy in today's world. Its victims are first and foremost Muslim people. Islam is a victim itself.

This is not to say that we should overlook the ideology of Da'esh. If we want to fight it, we need first of all to know it and to understand it. We need to know where it comes from, and how it got to be what it is.

First of all, I believe the Da'esh propaganda fills a void, a vacuum. The terrorists are recruiting people who feel they do not hold a place in their own communities, that they do not belong in their own societies.

I was very much impressed, when I was visiting Tunis… Tunisia is a modern country an still is one of the countries with the highest number of foreign fighters in Da'esh. I asked a young girl, very engaged with civil society, why she believed so many people her age were joining Da'esh. She told me something I will never forget: you know, people my age in Tunisia feel they have no place in the organigram. They are looking for their own box, for a role, for defining who they are. They ask: where is my place? What is my role? This is the real challenge not only in the Arab world, but here in Europe.

That is why I believe the best way to prevent radicalisation in Europe and in our region is not only education, but also employment. We have so many well educated and frustrated young people, with a lot of energy, a lot of willingness to find their place in their society and their community. And they have lost hope that they will be able to do so.

This does not justify the choice to turn to terrorism. People are responsible for their own actions and their own crimes. Still, if we look at ways to prevent radicalisation we need jobs and good jobs. Not just a place in the "organigram", but a good place.

Da'esh longs for people who have lost their place in society, their role, their sense of belonging and hope. We need inclusive societies. So many times we have heard a narrative opposing security and open societies. It is a false dilemma. We should start saying more clearly that a society can be stable and safe only when it is democratic.

Of course I know each country has a specific history, and needs to follow its own path towards democracy. Not so long ago, and still today, there are people in "the West" arguing democracy can be exported militarily. We have all realised - in this room for sure – how bad this idea was. This does not mean we are not ready to support democracy and democratic processes: quite the contrary. But we need to consider the specificity of each process.

We need to show some humble respect for diversity. Diversity is the core feature of our European history, and it is our strength.

But we should also show respect for diversity when we look outside our borders. We need to understand diversity, understand complexity. This is difficult, but maybe a bit less difficult for us Europeans. We know diversity and complexity – especially here in Brussels – from our own experience.

For this reason I am not afraid to say that political Islam should be part of the picture. Religion plays a role in politics – not always for good, not always for bad. Religion can be part of the process. What makes the difference is whether the process is democratic or not. That is what matters to us, the key point. We need to work for regional frameworks, in the Middle East and the Arab world, in which every one has a responsibility and a chance to contribute – Muslim, Christian, Jew or non-­believer, Sunni or Shia, Arab, Kurd, whatever.

One of the weaknesses of our policies so far has been to focus on dividing lines, as if everyone can fit in a box. People do not live in boxes. People live in communities and societies. The more open the communities and the societies are, the better it is for the democratic process. All communities should be granted with their own rights and their own responsibilities, with an opportunity to do their part for the stability and the security of their own country. This is the path we are finally trying to follow in some key Arab countries, like Iraq: we are finally understanding we need to put people together, not to tear them apart. Inclusiveness can be the key to our success – both when we talk foreign policy and when we deal with our home affairs. Sometimes we go out of our borders and preach, but then we look at ourselves and we falter.

Enlargement processes involve us and our partners for years, but maybe we should also take time to brush up on the "acquis" with some Member States. We have a problem of internal coherence - when it comes to rights, to democracy, to the respect of diversity when it comes to some of the difficult choices we make, including on migration policies.

The battle for hearts and minds is not only a battle we need to fight in the Middle East, but also here inside our European Union. It is a difficult battle: this is not a popular argument, not an easy issue. After years of economic and political weakness, our societies are naturally afraid. When you are weak, the reaction is closing the door and pretending to solve issues with isolation.

On the contrary, the only chance we have as Europeans is to be proud and strong of our basics: and our basics are respect and diversity. Let me say something more about migration. We have supported the "bring back our girls" campaign for Nigerian girls kidnapped by Boko Haram. There is such a contradiction between our solidarity when these girls are far away, and our lack of solidarity when they are at our door.

This is impossible to sustain. In the coming days and months we need to find solutions not only for the girls in Nigeria, but for their sisters and mothers and daughters who are forced to flee by the very same radicalised movements.

If we do not realise this, our whole message risks to sound empty. We need to pass a cultural message, to lay the basis for our political message: any attempt to divide the peoples of Europe into "us" and "them" brings us in the wrong direction.

The migrants and us. The Muslims and us. The Jews and us, as anti‐Semitism has not been defeated at all.

The "other" and us. We learnt from our history that we all are someone else's "other". The fear of the other can only lead us to new conflicts. I hope we can work together to increase our self confidence. When we say we are European, we should also remember what is the root of our European culture: our diversity. That is our strength, and we should learn to be proud of it.
Federica Mogherini
Rue Montoyer 40, B -­‐ 1000 Brussels
Tel + 32 2 234 69 00
Fax + 32 2 280 03 83
info@feps-­‐europe.eu
It is clear that Jewish planners take concepts and terms that would be helpful to our group organization and well being, then reverse, distort beyond reason or confuse the meaning that the terms would signify in application to Whites.
I've discussed this before but how their deception functions on two levels to our detriment bears farther differentiation.
The two levels of deception are well captured in the analogy that misrepresentative terms are like "red capes" to the charging bull.
They have right-wing White Nationalists charging after the false representation on the level of the misrepresentative term.
At the same time WN become turned-off or hostile to the underlying idea which would be good for them/us.
1. "The" Left misrepresented as universal liberalism applied to Whites is the most fundamental "red cape."
The underlying idea of the left is social unionization. There are people in the union and people out of the union, therefore it cannot be universal or liberal. On the contrary. In fact, Jewish interests do not apply it as universal except to Whites.
This causes WN to chase this "red cape" of "The" Left which is really imposed liberalism upon them.
At the same time, because of the perversion of the term and abuses of Whites that go on under this false rubric, Whites become repulsed and in fact fight against what is the most important underlying social organizing concept [for group defense, accountability, agency, warrant, our human ecology]: the unionization of our peoples. It would keep an eye on the most dangerous traitors, elite ones, keeping them accountable as members of the class, while also keeping rank and file Whites accountable and incentivized to participate.
All of the usual Marxist and other Jewish distortions such as abolition of private property, communal child rearing, race and gender blurring, no free enterprise that would create wealth for the industrious and innovative, etc. would be set aside as Not representing the "White" left / native nationalist left.
There would not be an imposed economic class division in a White Left, but rather the nation of people would be the class: class, union, nation and people (in our case Whites and native Whites) would be synonymous.
In subjecting us to the red cape of "The Left" misrepresented as universal liberalism as applied to Whites and altercasting us as "the right", we develop Cartesian anxiety for our Augustinian nature, and desperately adopt objectivism to the extent of reaching for unassailable warrant. This has the effect of taking us beyond accountability to our subjective and relative social group interests. It makes us look and act less humanely. It scares our own people and it should as we are not only easily made to look like "the bad guys", but are, in fact, dangerous in being bereft of sufficient accountability; made easy to defeat as the factual necessity of our cooperation is not sufficiently recognized and we remain disorganized in obsolete philosophy.
2. Equality: Chasing this red cape really makes WN look bad, as they argue for inequality. It casts discourse in elitist and conflictual terms straight-away; more, it is not accurately descriptive as it relies on false comparisons.
The underlying concepts that YKW are trying to divert WN from grasping is the disposition to look first for qualitative sameness and difference. Within and between social paradigms there can be logics incommensurate to comparison but nevertheless amenable to symbiotic, non-conflictual functions, particularly if those respectful terms are invoked.
3. Social Constructionism and Hermeneutics: These concepts devised to counteract Cartesian runaway and facilitate systemic homeostasis instead have been misrepresented by Jewish interests with the red cape distortion that people and groups can just be whatever they imagine they might construct of themselves. Thus, the lie persists that these concepts are anti-empirical and anti-science. On the contrary, that would contradict the very anti-Cartesian premises of these ideas; in fact, these ideas are meant to enhance and make more accurately descriptive the conduct of science and reality testing. They are meant to correct the "scientism" which can result from myopic focus on narrow units of analysis only, such as blindered focus on moment or episode, the individual as socially unrelated, or the linear cause and effect of physics models to the detriment of how interactive, agentive, biological creatures can and do act in broad view of systemic homeostasis.
These concepts importantly serve to correct the bad science put forth as evidence for anti-racistm, scientism evident in the statement by Spencer Wells of National Geographic's Human Genome Project -



—Spencer Wells, Population Geneticist
"Racism is not only socially divisive, but also scientifically incorrect. We are all descendants of people who lived in Africa recently. We are all Africans under the skin."
.. by which he means that there are no important differences to justify discrimination.
While maintenance of the social group must admit to at least a tad of relativism and subjectivity in its interests, this admission is also an "admission" of a modicum of agency and choice; which thus lends itself by this admission to the stabilizing gauge of group criteria and the answerable, corrective means of its social accountability. This is stable in a way that attempts of pure objectivism are not - as its lack of social accountability tends to have the reflexive effect of hyper-relatvism. Spencer Well's objectivism has the reflexive effect of being susceptible to having him espouse a destructive hyper-relativism in line with that espoused by pedestrian liberals or Marxist Jews.
Social constructionism and hermeneutics proper could correct this by adding dimensions of subjective and relative social accountability; thus coherence in historical process through accountability to historical social capital, manifest and situated delimitations, agency in racial re-construction and warrant in manifest and situated group evolution; but the Jewish red capes over these terms reverse the whole anti-Cartesian program that these concepts are meant to correct. Indeed, anti-racism is Cartesian.
However, for the massive perversion and misrepresentation of these concepts they have turned-off Whites and in fact have them arguing against the valuable underlying concepts which in no way deny physical and social constraints to free choice but nevertheless would facilitate coherence, accountability, agency and the warrant of our race to exist: That is what we seek in rigour - warranted assertability.
Social constructionism and hermeneutics proper facilitate that. Jewish interests with their red cape distortions do not want you to have that.
As is the case with "Pragmatist" philosophy, you can tell if you are chasing the red cape if you have to put the word "mere" before what those presenting the concept are saying in order to make sense of their argument: if they are suggesting something is a 'mere' social construct", then there is no physical, interactive and interpersonal accountability and it is Cartesian.
4. Post Modernity: Jewish interests know that modernity by itself is viciously self perpetuating, paradoxic, impervious and destructive to healthy traditions and forms; whereas post modernity properly understood allows us to take the best of modernity and time tested forms and ways.
The red cape misrepresentation is a "dada" definition (or non-definition, as it were) of post modernity as opposed to a deliberate and thoughtful management of modernity and traditional forms and ways.
5. Multiculturalism and diversity: Jewish academics have reversed these terms to where outside groups are introduced to one another in order to blend away and subvert healthy, managed differences within and between groups. Then again, to chase the red cape and argue against the terms is to argue for integration with outsiders, e.g., non-Whites.
6. "Marginals" is a concept that goes along with hermeneutics and group maintenance; Jews have set up a red cape of presenting "marginals" as those outside the group with the intention of their being agents of change in overthrowing group homeostasis.
Chasing this red cape has WN arguing against humanitarian outreach to those within the group but most at risk to non-Whites; our marginals potentially have the greatest incentive to see to it that the White ecological system is maintained; they can lend perspective, feedback and accountability. It is important to note that one can be marginalized for being exceptionally talented and intelligent as well.
7. Hippies and the Sixties: These terms have been misrepresented as synonymous for White men being responsible for the Jewish radicalism of sexual revolution and black civil "rights", viz. prerogative over Whites.
Chasing this red cape is a diversion from the call for a reasigment of White men as having intrinsic value - Being - as opposed to being expendable in wars not of the bounded interests of our people; as opposed to chasing the red cape of universal traditional manhood in service of a universalizaing religious ideal, international corporations, oligarchs and the YKW; while in charging this red cape, the intrinsic value of White people overall, as the unit to be defended, is argued against - WN are arguing against our own deepest interests again, against the warrant to exist. The very thing we need most is prohibited by a Jewish language game in which they form coalitions with black power, feminism AND misinformed traditional women, to deny our being, our reality, value and warrant to exist in midtdasein - the non-Cartesian being there* amidst our people.
* or "being of", as GW prefers.
8. Social justice warriors - of course those doing the Jews' bidding are not pursuing true social justice, but to argue against the term, "social justice warrior", is to fall for the masters of discourse's red cape once again.
9. The Jewish affectation of Christianity posed as "the moral order" for Europeans. The necessary good of a European moral order is dismissed right along with the red cape of Christianity or some "false" version of Christianity.

Unlike right-wing WN, I'm not chasing the red cape of Jewish twisted terms, I've gored the sucker through the mouth.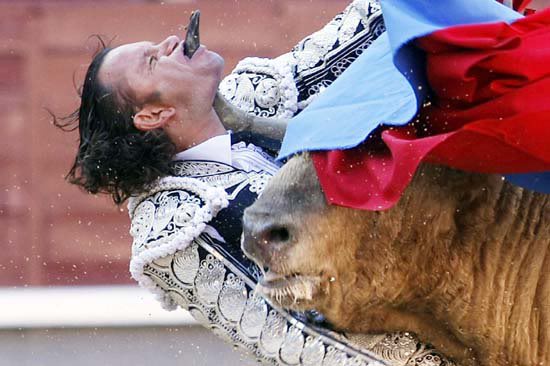 We are the White justice warriors and I invite you to join me in some bull-steak now that we've sorted away the bullshit…
Prof Kevin MacDonald talks with GW and DanielS about European individualism, implicit whiteness, the psychology of Jews, and the problem of nationalism dwelling in the past. 1hr 30min; 82.2 MB.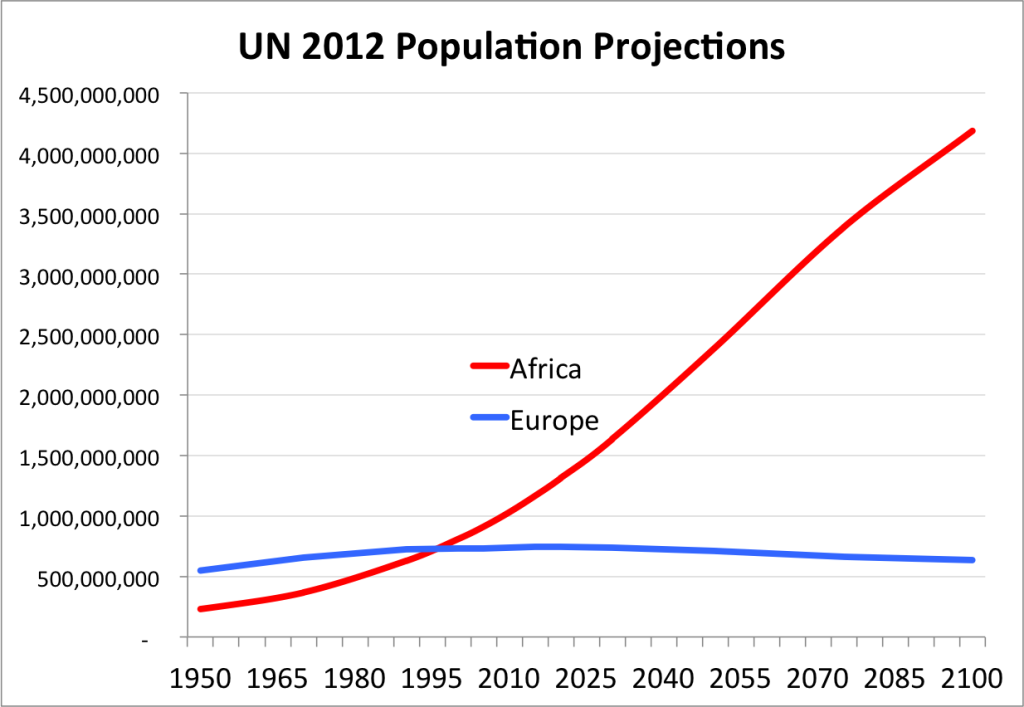 The World's Most Important Graph: African Population Projections
"The greatest danger of all is to allow new walls to divide us from one another. The walls between old allies on either side of the Atlantic cannot stand. The walls between the countries with the most and those with the least cannot stand. The walls between races and tribes, natives and immigrants, Christians and Muslims and Jews, cannot stand. These now are the walls we must tear down!"

He hears his master's voice

"To ensure that Wikipedia is Zionist in nature"
In response to Jewish troll JamesUK on February 05, 2015
DanielS
I was blocked from submitting an article on the obvious phenomenon of "mulatto supremacism" - which even has notable historical precedent in Haiti's mulatto supremacist genocide of Whites on the island.
Wikipedia is censored to protect Jewish interests.
Proof of their influence on Wikipedia is to be found in videos which reveal Israeli boiler rooms - groups of people put up to spin wiki articles in a jewish way.
JamesUK
I don't now what Wikipedia's policy is on creating entries on its site so I can't comment on that it.
I heard of Jewish commentators on YouTube like to Israel but not Wikipedia.
Where are the videos?
DanielS
It is so basically factual to anyone who has had dealings with Wikipedia and White activism that I don't even feel obligated to make the case as a public service; I will leave you to further secretarial detail rather than getting caught up in your game of arguing over the obvious. Instead, I will provide just this one video example which you act as if difficult to find - a ready example of Jewish manipulation of Wikipedia:
Yesha Council in conjunction with "My Israel" has arranged instruction day for wiki editors. The goal is to teach people how to edit in Wiki- pedia, which is the number one source of information in the world. As way of example, if someone searches "the Gaza Flotilla" we want to be there, we want to be the guys who influence what is written there, how its written and to ensure that its 'balanced' and Zionist in nature.
...................................................................................
In defense of Edgar Steele's position in, "In defense of anti-Semitism" (excerpted at the bottom of the post), I said:
The i.q. factor has been adjusted for, to show that Jews are vastly overrepresented due to nepotism and other corrupt means.
JamesUK said in response:
I seriously doubt that seeing how the same pattern can be seen in other countries where they have less influence in state positions like in Russia.
DanielS
Your serious doubt is wrong.
JamesUK
I don't think so.
DanielS
Well, you are wrong and not worth arguing with.
JamesUK
Seeing how it is an opinion either way there is not much to discuss.
DanielS
Well that's it. You want to bring into question the obvious. That may show a dull chutzpah but it is only a tedious obstruction as it will not yield significantly new information - there is no scarcity of evidence to the contrary of your position.
But of necessity, I will offer this perfunctory summation: After factors of i.q. are taken into account, matters of Jewish nepotism, hyper-ethnocentrism, incommensurate ways of life and moral standards which do disservice to European interests and ways, Jewish coercion, bullying, bribery, brainwashing all have to be taken into account for what they should not be able to do at any rate - head European nations and peoples (which includes Russians), irrespective of the high i.q. of some Jews.
Regarding Duke and Black, we are not here to defend them, they can defend them- selves. We are here to defend Whites and White patterns that need defending.
JamesUK
I don't but they do run on an openly white political agenda and are members of openly pro-white organisations for decades.
They are the most high profile leaders of the WN movement in the US so they are the political representation of what WN believe in the US.
Other WN's include Pierce and associates who are a mix of terrorists, mass shooters, a would be wife killer and a paedophile.
DanielS
You don't get to say who is represented by Duke and Black. They represent them- selves, or anybody who wants to be represented by them, which is not in all ways us.
They are not the only ones who care about European people and not comprehensively representative.
Steele was not a would-be wife killer. That was a set-up.
JamesUK
Facts say otherwise hence his conviction.
DanielS
On the contrary. These are the facts: https://www.youtube.com/watch?v=b1NG07kU8to Facts say that he was set up. A handyman (Larry Fairfax) that Steele hired to help around his property was a federal informant hired to set him up on the charge of murder for hire of his wife for her insurance. His wife, Cindy, didn't have insurance. An audio- tape was fabricated to allege his having solicited the hit on Cindy for her insurance money. Audio experts were blocked by the (corrupt) judge from testifying as such.
What motive was there for Steele to kill his wife for non-existent insurance money? On the other hand, if you listen to, or read, Steele's, "In defense of anti semitism" (an excerpt from the text is provided below, though the link to the site where the audio and text were is no longer available - I wonder why?), there was plenty of motive for Jewish interests to silence Steele.
What a jew you are
JamesUK
Not Jewish but it is like Blacks complaining about racism with problems in there own community.
DanielS
You are doing the bidding of Jews at any rate. You say WN are "complaining", as if its trivial. But we are not "like blacks complaining about racism" around here. At MR we survey all concerns - centering on our own human ecological systems first and attending to problems and antagonists as they emerge relevant. Jews happen to be salient among antagonists in their genetic pattern and in 7 power points: finance, politics, law, religion, business, academia, media.
WN aren't "complaining" ab. immigration and jews, we're noting blockage to our sovereignty, destruction of our well being, deliberately imposed threat to our survival.
JamesUK
Apart from the US other western countries especially Eastern Europe do not have significant immigration to come anywhere near close to threatening the actual survival of the host countries that as I said before most are economic migrants from new EU countries.
DanielS
"Apart from the US and other western countries" .... a 'little thing' like The US and Western nations being destroyed. We're supposed to shrug that off, right?
JamesUK
"especially Eastern Europe do not have significant immigration to come anywhere near close to threatening the actual survival"
DanielS
Even if we were so crass, indignant, egregious as to not care about western European nations, and if the western countries were to go under, then eventually the eastern countries would be submerged in spill-over tides of non-Whites as well. You know it.
JamesUK
most are economic migrants from new EU countries.
DanielS
You want Europeans to fight each other, like good right-wingers, don't you?
Is that why you want to crash us together antagonistically with your EU? Perhaps you think Americans should vote for Republican neo cons and your Jewish war complex?
You think we should have gone to Hungary?
It must have been a good thing to Not do.
Go to hell.
JamesUK
Yes that did get media attention and the few media outlets that covered it admitted it looked favourable towards the organisers on the issue of free speech.
http://www.thedailybeast.com/articles/2014/10/07/american-racist-richard-spencer-gets-to-play-the-martyr-in-hungary.html
DanielS
That conference was too right-wing reactionary and probably played into the hands of how Jews would like us to be - the Gottfrieds, the Atzmons, the Dugins, the Jared Taylors, the scary scientistic factualizers to turn-off normal people.
........................................................................................................................................................................

Excerpt from Edgar Steele's "In defense of anti-Semitism"

Note: JamesUK cited I.Q. statistics for Jewish success, which have been factored into equations of proportional representation in The Ivy league and professions, revealing that Jews are vastly overrepresented by dint of nepotism, political and religious propaganda, financial and legal manipulation.

Beneath Every Rock

Supposedly, Jews account for 2-1/2 per cent of the American population. Why, then, is half the student body at Harvard and most every Ivy League college Jewish? Statistics simply are not kept as to the percentage of Jews in this profession or that, but when was the last time you saw a doctor whose name did not end in "berg," "man" or "stein?" I'm not sure I have ever met a psychiatrist who wasn't Jewish. On the other hand, have you ever seen a Jewish farmer or mechanic?

Rarely do I appear in court, but the guy on the other side of the courtroom - and often as not, the judge, too - is Jewish. And, it is incredible the deference paid by the bench to the Jewish DA, or whoever, sitting at the other counsel table. There has been more than one trial where I could have merely phoned in my participation, for all the good it mattered that I was even there.

So many complain about what bankers, especially the international and central bankers, are doing to our country. Yet, hardly anybody seems to have noticed that those people are almost exclusively Jewish.

Behind Every Tree

They are everywhere in the media, particularly Hollywood. Talking heads, movie stars and the like. ...Pay attention and you will be amazed. The names won't always be a good guideline, however, given how many changed their names at the turn of last century, so as to meld into the American population of that time.

Jews seem to comprise about 50% of America's population, based upon those in visible positions. Looks can be deceiving, like Harvard, where they are drawn to those positions by their money, their intelligence and, most importantly, the indulgence of their kosher comrades.

People refuse to notice the Jewish hands on virtually ever power lever in the US federal government. Or at the helm of virtually every media organization that exists, and throughout the executive and editorial ranks. And, it's not just Jews that control America - they are Zionists. Even Ariel Sharon, Israel's current Prime Minister, has said openly, "Every time we do something you tell me America will do this and will do that. I want to tell you something very clear: Don't worry about American pressure on Israel. We, the Jewish people, control America, and the Americans know it" Oct.'01. Problem is, most of us seem not to know it

The Power Behind the Throne

Books have been written on the subject, but, essentially, a group of late 19th-century elites, comprised of Rockefeller, Morgan and others, mostly Jewish, established an organization designed to consolidate their control of America and, eventually, the entire world. It was called the Council on Foreign Relations (CFR). Offshoots, such as Bilderbergers, have formed since, but the objective has never slipped from their sight.

One of the first acts of CFR's members was to survey the newspaper field, the sole mass media of the time, and conclude that purchasing control of only 25 major newspapers would give them effective control of news dissemination. They bought those papers and, since then, many, many more. Today, members of these shadowy organizations literally run virtually all of the media, control the political structure in America, much of world business and are firmly in control of world banking.

That is why the two political parties in America have become identical, so as to provide us rubes with the illusion of throwing the rascals out come election time, yet with the same old agenda not missing a beat. Did you really see a difference from Bush to Clinton to Bush? They knew what NAFTA would do to America's manufacturing base and job structure, yet both parties embraced it. We're firmly on path to one-world government. America writ large, but the America now being molded without individual civil rights, not the America of the 20th Century. And it's largely kosher.

Read about The "Israeli Spy Ring Scandal" for a particularly chilling look into the extent of the Israeli spy ring recently uncovered in America and Israel's extensive US telephone network ownership.

It is not the purpose of this essay to prove Jewish control of America. There is ample material available on the internet for those who wish to prove it for themselves. Rather, it is my purpose to show that there are perfectly valid and understandable, even laudable, reasons for being anti-Semitic. Resenting those who manipulate us on a daily basis, against our own best interests, is primary among them.

....
Hate laws are a singularly Jewish invention being foisted upon an unsuspecting public, so as to preemptively remove the possibility of criticism of themselves. Often written by the ADL, the organization that lobbies for their adoption, state by state, the laws are designed to stifle dissent and speaking out.