Majorityrights Central > Category: World Affairs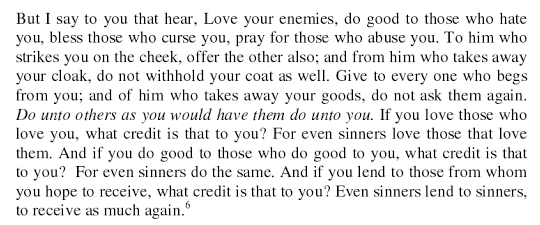 The Sermon on The Mount Ensconces The Golden Rule of Altruism

Majorityrights prefers to deal with verifiable reality as opposed to speculative theory and faith based systems of rules. Therefore, genetic groupings and genetic interests are key criteria, even if not the only important verifiable criteria of our peoplehood to keep track of. Existence is a precursor of course to genetic interests, but securing it for any span and legacy requires varying degrees of sophistication to negotiate complex interaction. The term of common currency that we will use for the logics of meaning and action that people use to negotiate interaction will be "rules." (1)

For those of us who perceive of ourselves as rationally and empirically grounded, it is difficult to understand pastor David Blackburn, his love of Jesus that would have him not only forgive, but want to share his love of Jesus with the men who raped and murdered his wife and unborn child; but to my knowledge, he is at least not hoping to get them released from prison.
It is even more difficult to understand European peoples allowing, even welcoming foreign incursions into The U.K., Sweden, France and Germany - it is difficult to fathom the mindset of a Merkel, who would destroy our European peoples in service to non-Europeans.
But there is one rule, one convoluted rule, that they have in common and makes their position intelligible to us despite what is to us, their irrational behavior…
The Golden Rule is a part of the Sermon on the Mount, which is a central text in the Christian faith. It states: "Do unto others as you would have them do unto you". There are similar instructions in many other cultures.

Despite receiving high respect and wide popularity, the rule raises critical questions. What is the recommendation more exactly, and is it good advice?
This post will prepare a discussion of the work of Jan Tullberg - viz., the difference between the golden rule of benevolence as opposed to the silver rule of reciprocity - as it applies to assist in the reconstruction of a necessary consensus of moral rules among European peoples and for coordinating our relations to others.
____________
There is a consensus among advocates of European peoples that in essence we seek to secure the existence of our people. There is much dispute over how that is to be done…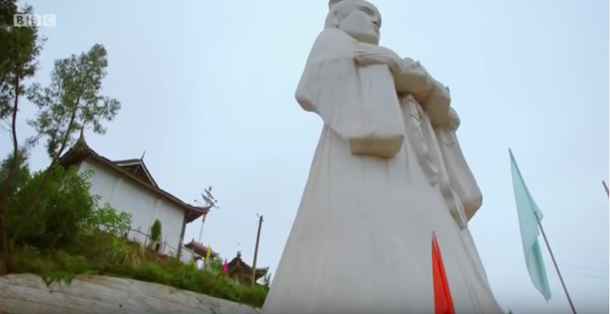 The worship of the Silk Mother is about 4,000 years old and still continues…
Sometimes I notice stories that are so awful that I almost think it's some kind of joke, before I realise that it's actually serious.
Here's one such example of this:
Daily Mail, 'Militant teachers demand schools stop promoting 'British values' as it makes children from other cultures feel inferior', 28 Mar 2016:

That moment when memes meet reality.

Guidelines want to encourage children to appreciate British values
But teachers reject the move, which they say is linked to colonialism
Critics have accused teaching unions of waging 'ideological war'

Teachers are demanding that schools stop promoting 'fundamental British values' over claims it could make children think other cultures are inferior.

The National Union of Teachers said telling children about the country's democracy, law and traditions could encourage 'cultural supremacy' and urged a new focus on 'international human rights' instead.

Under government guidelines, which are aimed at tackling extremism in the wake of the Trojan Horse scandal, children must be taught about being a British citizen as well as tolerance other faiths and lifestyles.

However, union leaders said the term was demeaning to other cultures 'particularly in the context of multicultural schools and the wider picture of migration'.

Delegates passed a motion in favour of campaigning to scrap it during the NUT annual conference in Brighton today.

Christopher Denson, an NUT representative from Coventry, said: 'We need to fight to reject this notion of British values, to fight for notions of human values and human rights.

'We have to stand together across communities to bring down barriers, bring down borders, to say no to Islamophobia, no to anti-Semitism, no to fascism and any form of racism.'

The motion said that migrants make a 'huge economic, political and social contribution' to the country and that public services and businesses would 'face severe difficulties' without them.

It criticised the government for only taking in a 'minute fraction' of refugees and vowed to campaign for 'policies that welcome' them to the country.

The union agreed to 'gather and collate' teaching materials on migrants and refugees for members to use in classrooms from now on.

Mr Denson said he disliked using the term 'fundamental British values' in his classroom when many of his pupils had ancestry in countries which had encountered British colonialism.

He said: 'The inherent cultural supremacism in that term is both unnecessary and unacceptable.

'And seen with the Prevent agenda, it belies the most thinly veiled racism and a conscious effort to divide communities.'

He added: 'It's our duty to push real anti-racist work in all schools. And that doesn't mean talk of tolerating other's views, but genuine, inclusive anti-racist work.'

He said he had requested a week of themed assemblies every year in his school, with topics including apartheid and the rise of Islamophobia 'in the context of anti-Semitism in the 1930s'.

'This year we focussed on the migrant crisis in Calais, the Mediterranean and beyond,' he added.

'We organised a politics day for Year 8s [aged 12 to 13] in the week before Easter.

'They had a day to form a political party in their tutor groups to come up with a manifesto, film a broadcast, and make banners and take part in a debate.

'Apart from the quality of the work, the other thing that really made my proud was that every single tutor group had as a policy, 'refugees welcome, open the borders'.

'We need to be pushing at every level for anti-racism to be in the core curriculum for every child.'

Many of the activists at the conference said they had been to migrant camps over the channel to take food and provisions.

Christine Blower, general secretary of the NUT said: 'Schools and teachers play a key role in welcoming migrant and refugee children and young people to this country, and supporting their progress within schools.

'The NUT condemns the Government's inadequate response to the current migrant situation, which has exacerbated the suffering for so many, including school-age children and young people.

'The NUT has produced a guide to Welcoming Refugee Children to your School and has a dedicated section on its website for teaching resources which have been provided by teachers for teachers, on the issue.

'The NUT will continue to work with Show Racism the Red Card, Hope Not Hate and others, to campaign for Government policies that welcome migrants and refugees to this country. The NUT will also continue to press for anti-racism work to be enshrined within the curriculum of all schools.'

The requirement on schools to teach fundamental British values was introduced in 2014 in a bid to crack down on extremism in schools.

It followed the Trojan Horse scandal, in which state schools in Birmingham were infiltrated by hardliners who tried to impose an Islamic agenda.

Ofsted, the schools regulator, has been penalising schools which do not sufficiently show that they are promoting British values.

Chris McGovern, of the Campaign for Real Education, said: 'Teachers should not be playing the role of fifth columnists in the ideological war currently being fought over our national identity and our national sovereignty.

'Teaching children that British values are part of "cultural supremacism" will, at best, make them feel guilty about being British and, at worst, radicalise them in order to 'make up' for the sins of their fathers.

'If one wishes to destroy a nation and build a "brave new world" you begin by indoctrinating and brainwashing the children.

'This process of 're-education' has started some years ago in our schools and we are, now, seeing its consequences in the suppression of free speech on our university campuses.

'The notion of 'value relativism' - that all views are equally valid - has reached saturation point in our schools.

'In many classrooms this has led to the views of terrorists being given equal weigh to those of the victim of terrorism. Against this background the latest motions from the NUT come as no surprise, at all.'

The Department for Education has been contacted for comment.
I'm sure that the Department for Education will be just as speechless as I am right now.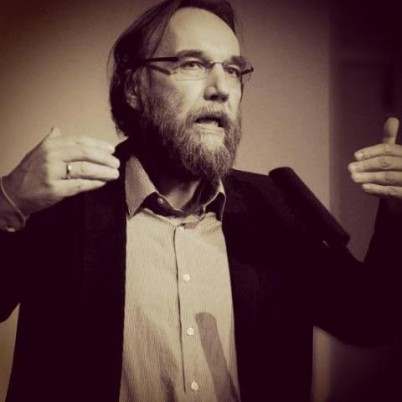 Dugin/Stark interview
: Beginning concession to White Post Modernity
Whereas he used to have a completely botched notion of post modernity - mixing-up what should be the antidote to modernity and liberalism with liberalism itself - it now appears that we are improving Dugin's understanding - viz., that modernity is the problem and the essence of liberalism.
His ideas in this talk are largely amenable and well considered.
His proposition that the state is a bit too much of an artifice to suffice by itself and that there needs to be a hypothesized realm, as we would say, beyond the physically verified moment, which girds and orients a people, is also well considered.

However, now that we are getting him to a better understanding of "post moderntiy", viz. White post modernity, we need to get him to a better understanding of biological reality and "racism."
Anti-racism is the quintessential modernist liberal notion; it is a Cartesian farce: It has been proposed as innocent but it is not -
Anti-racism is prejudiced, it is not innocent, it is hurting and it is killing people.

For "racism" is a necessary concept in a benign form, which is not supremacism nor a singular conclusion to aggrandizement and annihilation of an opposing people (as YKW propose and liberals might accept as a definition). It is in fact, a practical concept that is practiced by ordinary people everyday of necessity, as a non-Cartesian requirement of the human condition, of being in the world - one must discriminate in human-sized categories, including social classification - of one's own people and of other peoples - to form a coherent basis of ones own and to form a basis of human ecologies for our systemic coherence, social accountability, warrant and agency.
These classifications are "hermeneutic", that is to say that they are not absolutely empirically based in every moment, as the taken-for-granted and the state of partial knowledge - faith, if you will - must subsist behind the working hypothesis.
Call it a working hypothesis, call it faith, call it rules, call it narrative, call it taken for granted, call it the partly unknown, call it a mystery, a quest, an adventure, some of that as you must, some of it you might, as it has practical function to ensconce the under-determining facts of the empirical; but I have believed and continue to believe that a sacred overlay, in orientation and guidance of a people is a good idea.
I believe that it is a hermeneutic notion nevertheless, which is itself accountable to deal concretely with biology, sex and genetics, mediating toward fairness and justice in regards to this social capital - otherwise, without this empirical accountability, this "spiritual" realm will be the realm of evil charlatans.
"Third Worlders", "Non-Whites", "Asians"... There are DIFFERENCES THAT MAKE A DIFFERENCE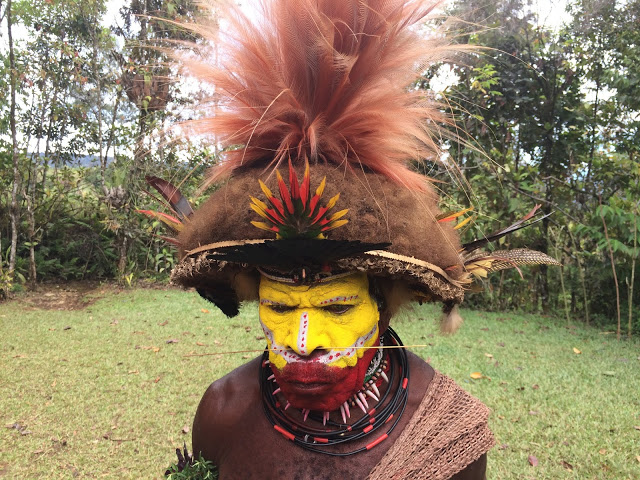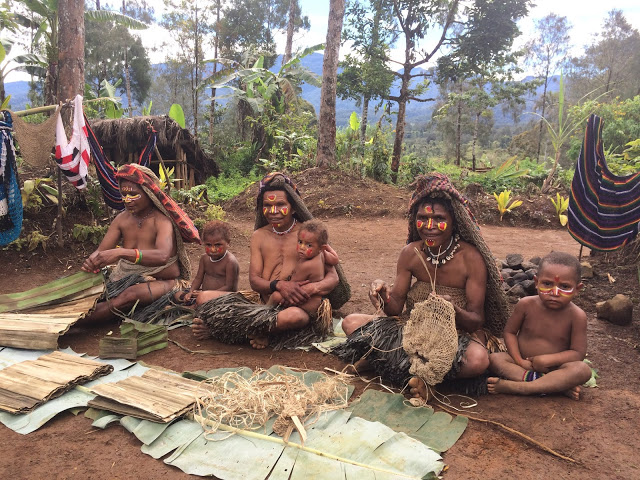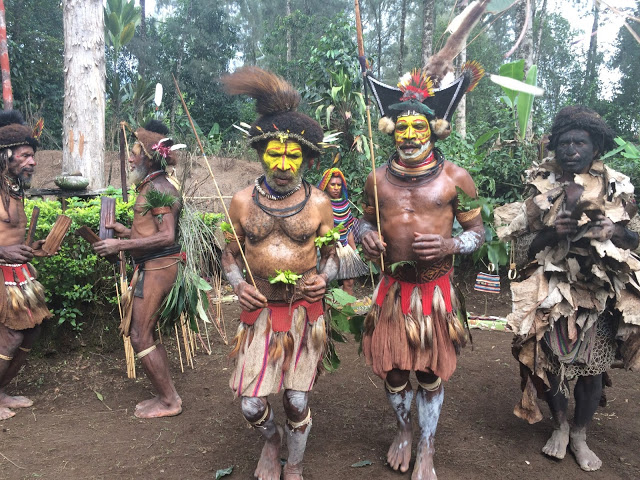 tari-huli images from this site.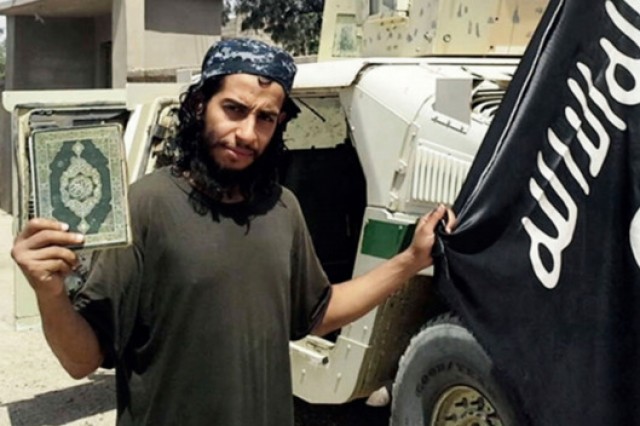 Photo: Dabiq/Corbis

Observe the DIFFERENCES, they are NOT TOO COMPLICATED TO DISCERN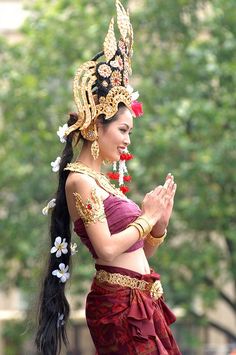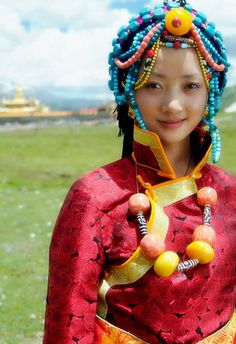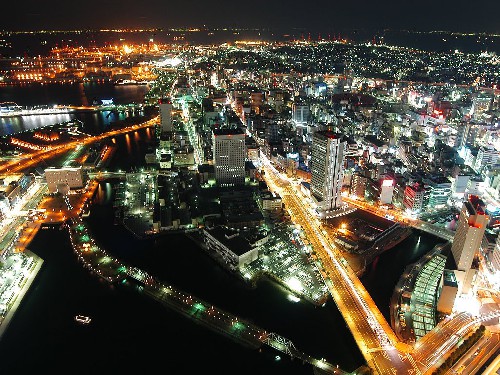 Press Start
In the run up to the speech that Donald Trump was going to make at AIPAC, lots of 'prominent white nationalist movement figures' started making extremely arrogant statements about how they believe that Donald Trump is only pretending to support the Jews by deliberately attending a place where politicians go to be lobbied by Jews while being supported by Jews at every turn.
At Majorityrights we have done everything to try to highlight the fact that placing stock in Donald Trump is completely irrational and continues to be irrational.
It's plainly obvious that white nationalists of any sort have exactly zero capability to influence Donald Trump's campaign, because Donald Trump is not a white nationalist and does not accept campaign donations from white nationalist groups. Donald Trump is saying things that he thinks will convince the various contradictory segments of the Republican Party voting base to imagine that he empathises with them while they wait with bated breath to see what he'll say next, so that they can write yet another breathless article on how the Trump train 'cannot be stopped'. It should be obvious.
Attaching themselves to a political candidate like Donald Trump, and running articles that praise him for an entire electoral season, even though they know that they have no means through which they can control him, is a bad idea which yeilds predictably bad results.
You are pretty bad at this game
Various venues and groups, for example Radix Journal, The Occidental Observer, the Daily Stormer, David Duke dot com, The Right Stuff, and American Renaissance all refused to use Occam's Razor, and instead have been continually coming up with ever more fanciful explanations about how all of this is supposedly Donald Trump's cunning 57-dimensional chess game.
Yesterday, Trump went on CNN with Wolf Blitzer and once again disavowed those who he refers to as 'the antisemites', by saying that he "can't imagine" why antisemites would want to support him, and that he has "always condemned" such persons. He also added that he is "the least racist person you'll ever meet."
Indeed, most sensible ethno-nationalists and antisemites should be unable to support a person who within 90 minutes of making those statements in the CNN interview with Wolf Blitzer, would go on to utter the following words in a room packed full of cheering Jews on international television:
TIME / Donald Trump, 'Read Donald Trump's Speech to AIPAC', 21 Mar 2016:

I love the people in this room. I love Israel. I love Israel. I've been with Israel so long in terms of I've received some of my greatest honors from Israel, my father before me, incredible. My daughter, Ivanka, is about to have a beautiful Jewish baby.

(CHEERS, APPLAUSE)

In fact, it could be happening right now, which would be very nice as far as I'm concerned.

(LAUGHTER)
The Jewish baby's head could've been exiting Ivanka Trump's vagina in that very moment, and Donald Trump wanted to make sure that the audience understood the implications of that. That was just after Trump had quite predictably reversed his fake 'neutrality' position, voicing his true positon of total unwavering support for Israel.
But I know, I know, let me guess, Trump-fans. You all will say that everything that happened at AIPAC was 'deep cover', and that it is a 'strategic deep cover' Jewish baby that he's getting all enthusiastic about, right?
No matter what Trump does, someone is always going to come out and implausibly claim that it's either 'a deep strategy' or 'an accident'.
Those bazookas that the red team is firing at your blue team tanks? I guess it's part of a 'deep strategy', the red team is only pretending to destroy those units, they are only pretending to be the red team, right? Well, maybe, if you ignore the minor problem of those little blue units actually being destroyed in reality.
But blithely ignoring reality is obviously what being a Trump-fan is all about.
Here's an example of the Trump-worshipping Daily Stormer trying to spin its way out of acknowledging reality:
Daily Stormer / Andrew Anglin, 'Regarding Donald Trump's AIPAC Speech', 22 Mar 2016:

Okay, guys. Here's the deal: in order to get elected, Donald Trump has to say nice things about Israel.

That is simply the fact of the matter. The Jews have created a situation where the overwhelming majority of Christians in this country believe in bizarre science fiction fantasy about the nature of the terrorist Jew state, and if they view someone as hostile to it, they won't vote for them.

So the options are:

a) call out the Jews, have zero chance of winning, and

b) say nice things about Israel, and have a shot at getting in.

[...]

I cringed like you all cringed. But these are the facts of life. The Jews have put us down so deep, the climb back up involves a bit of unpleasantness.

Remember: these were just words.
They were just words, according to Anglin! How about a flesh and blood Jewish baby which is literally inside of Ivanka Trump's womb? Is it really 'just words'? Or is it words which are describing things which have occurred in actual reality?
Here's another flesh and blood example, the flesh and blood of Michael Cohen:
Jewish Daily Forward, 'Meet Michael Cohen, Donald Trump's Jewish Wingman', 20 Jul 2015:

[...]

Cohen, who is Jewish, has been Trump's most loyal ally for nearly a decade, standing up for the real estate mogul in the media and filing lawsuits when Trump perceives he's been wronged. A 2011 ABC News profile reported that within The Trump Organization he's called the boss's "pit bull."

"If you do something wrong, I'm going to come at you, grab you by the neck and I'm not going to let you go until I'm finished," Cohen, now 48, told the TV network.

To wit: When New York State Attorney General Eric Schneiderman filed a fraud suit against Trump's for-profit college in 2013, Cohen threatened Trump's vengeance: "The damage to the attorney general is going to be very significant," Cohen told The New Yorker. "So significant that he will possibly have to resign." (Schneiderman has not resigned. The case is ongoing.)

And in February 2011, when Trump was mulling a 2012 presidential run, Cohen twisted himself in knots to defend Trump's newfound opposition to abortion, telling National Journal, "People change their positions all the time, the way they change their wives." (Trump has changed his, twice.)

Cohen, who did not respond to requests to be interviewed for this story, has been tied to Trump since at least February 2007, when the New York Post reported that he had been snapping up apartments at Trump's properties like a hoarder at a flea market. He owned two at the time, was buying two more, and had talked his parents and his wife's parents into buying another four between them.

"Michael Cohen has a great insight into the real estate market," Trump told the Post at the time. "In short, he's a very smart person."

Cohen was a partner at the law firm Phillips Nizer at the time of the Post story, but he joined The Trump Organization three months later as an executive vice president and as Trump's special counsel, according to Cohen's LinkedIn page. No word on whether he's bought more Trump apartments since then.

Cohen himself is something of a cipher. We know from the 2011 ABC profile that he grew up on Long Island and that his father is a Holocaust survivor. A Democrat, Cohen voted for Barack Obama in 2008 and volunteered for former Massachusetts governor Michael Dukakis's presidential campaign in 1988. (Cohen told ABC in 2011 that over time he grew disappointed with Obama.) He favors Dolce & Gabbana and Hermes, and once went sailing off Cape Cod with Ted Kennedy.

The real estate newspaper The Real Deal reported in February that Cohen had made a New York real estate play of his own, buying a $58 million rental apartment building on Manhattan's Upper East Side from Israeli-born developer Ofer Yardeni.

Beyond those spare, if colorful, details, Cohen's entire public profile is entangled in the Trump galaxy. He's a member of the board of the Eric Trump Foundation, a children's health charity named for Donald Trump's 31-year-old son. He was chief operations officer of Affliction, a mixed martial arts promotion partially owned by Trump. And in 2011, during Trump's last flirtation with presidential politics, it was Cohen who led the charge.

Along with Stewart Rahr, the 68-year-old Jewish drug distribution billionaire who calls himself "Stewie Rah Rah Number One King of All Fun," Cohen created a website in early 2011 called "Should Trump Run?" and visited Iowa in a private jet with Trump's name on the side to discuss a potential Trump candidacy. A Ron Paul backer charged that Cohen and Trump were breaking campaign finance laws by taking the trip without filing disclosures with the Federal Elections Commission. (The FEC eventually found that no law had been broken, as Trump never actually became a candidate.)

This time around, Cohen has fully embraced his attack dog role within the Trump apparatus. During the contentious morning interview with Chris Cuomo, Cohen was relentless in defending his boss.

"You're making the same problem [Trump] is, which is odd, because you're here to kind of clean it up for him," Cuomo said. "He shouldn't have said they're rapists, they're this, they're drug dealers, and some are good people. He shouldn't have said it. True or false?"

"No, I disagree," Cohen said, speaking in a voice that sounds like Trump's, but with the volume turned down from 11 to around 7. "I really believe that Mr. Trump was making his voice heard."

As Cuomo grew increasingly frustrated, Cohen refused to back off. "It was wrong, and you haven't admitted that yet," Cuomo said.

"And I will not," Cohen said as the interview ended.
They could also say that 'Cohen' is 'just a word', but it's a word that actually does have an ominous real-world meaning.
But I guess when reality becomes inconvenient for Trump's movement fans, the words that are used to describe that reality also become inconvenient for Trump's movement fans, and then those words are suddenly referred to as 'mere words' whose actual meaning they think should be disregarded and replaced with various fictions.
Let's dispel these fictions
Both David Duke and Kevin MacDonald, among others, have been giving little open letter style warnings to Donald Trump about how it's 'useless' for him to attend AIPAC and make speeches, and how he needs to beware of the Jewish lobby.
As though Donald Trump is even listening to them, and as though Donald Trump—a person who has spent his entire career in the company of Jews and whose presidential campaign is presently packed full of Jews—somehow doesn't know what he's doing.
Let's dispel this fiction once and for all that Donald Trump 'doesn't know what he's doing'. He knows exactly what he's doing. He's undertaking a systematic effort to harness the disparate strands of discontent among America's white working class so that he can funnel all the resulting activism back into the Jewish-owned straitjacket which binds the Republican Party political apparatus.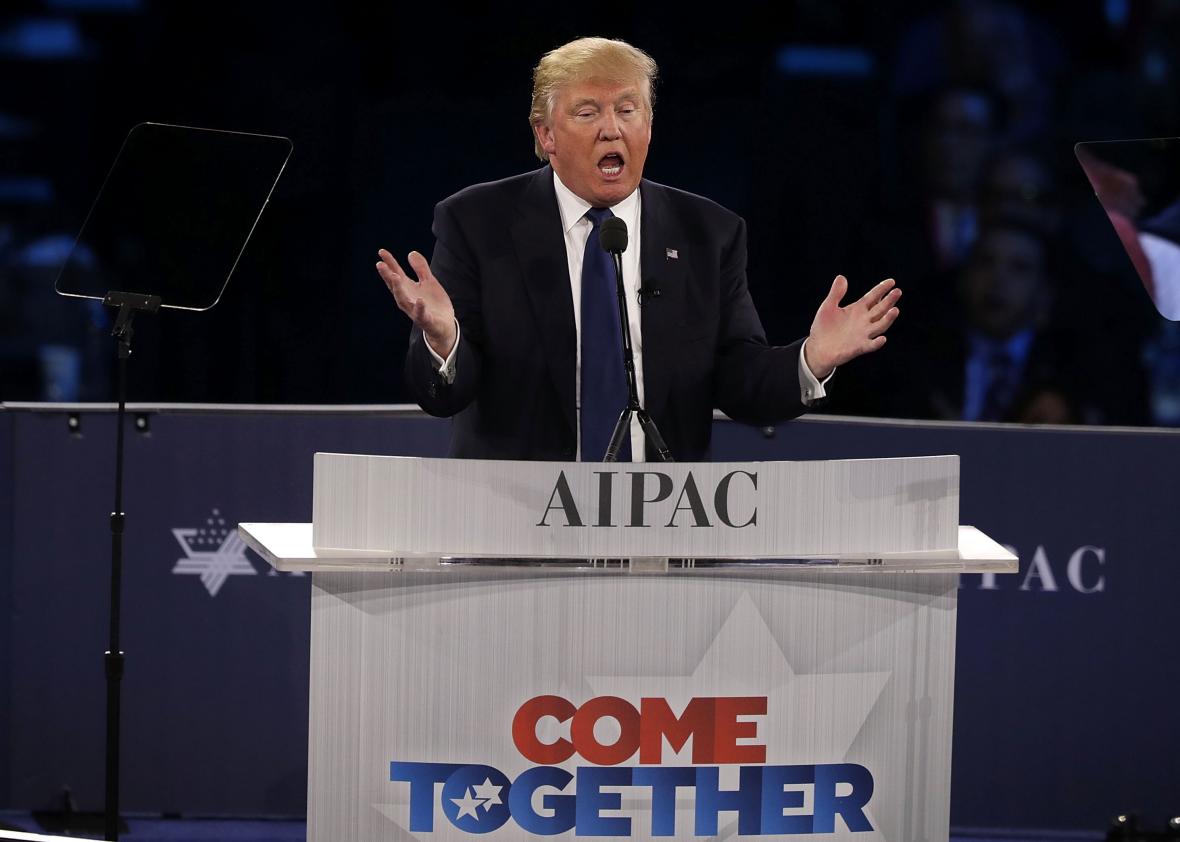 (Photo: Joshua Roberts—Reuters)
With his address to AIPAC, Trump lost the characteristic equivocalness in his manner of speaking: he brought-out his trump card - unequivocal pandering to Israel ..as we knew he would.
From his talks to "the international press" regarding Jewish concerns prior to his speech and through his speech, he was unequivocal.
1) He was unequivocal in his denunciation of "racism and anti-Semitism."
2) He was unequivocal in his prioritization for Israel's security; their borders and identity as a Jewish state for Jewish people.
3) He was unequivocal not only in his denunciation of the Iran deal, but in saying that it must be reversed; and, in asserting that Iran's nuclear weapon's program must be stopped, he intimated that he is not averse to Israel's coveted hawkish solution to dealings with Iran.
4) His unequivocal closer - for those familiar with salesmanship, the closing line of a pitch must "close" (confirm) the deal: Trump proudly asserted that he was "about to become a grandfather of a Jewish child." Asserting his blood-ties in commitment to Jewish interests.

White Nationalists may be correct that he is the best option in buying them some time. At least he makes noises as if he is going to do something about closing U.S. borders and that he would sympathize with closing the borders of Europe as well.
But toward that end, we are having to take the word of a man who brags about his negotiating skills following these avowals to Israel and Jewish interests.
AIPAC might cooperate to some extent with our domestic issues, including our security, OUR WHITE BORDERS FOR OUR WHITE PEOPLES - U.S., Europe and elsewhere - but only to the extent that coincides with Israeli and Jewish interests more broadly; and to the extent that Trump's and other regimes would (very incorrectly) treat Jews as if they are White; a specially protected White minority among our lands.
That is a highly suspect deal.
And in exchange for that deal come an array of foreign policies - our side, opponent side distinctions - even more suspect.
About the only consolation to be offered to those who favor Trump in the interest of European peoples is that at least in what she speaks and intends, viz. in her antagonism of Whites, Hillary is even worse. Her rhetoric is even more out of the liberal, P.C., anti-White mold: her disregard for White boundaries more brazen, her commitment to Israel as "rock solid, unwavering, enduring and forever" as ever (as emphatic, in fact), and her war-hawkishness even more flagrant. Every bit as much as Trump shored-up his pro-Israel, pro-Jewish-line..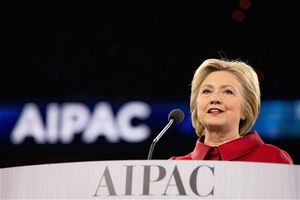 Hillary shored-up her Neo-Con Credentials.
(AP Photo/Andrew Harnik)

I recall that the last time that the issue of a Euro-Asian alliance came up on Majorityrights, there was a contingent of commentators who did not believe that the direction that was taken at Majorityrights about this issue was reality-based.
I would ask such persons to look at this article which appeared today in the EU Observer, which is now working in cooperation with the Mission of China to the European Union.
It's so comprehensive that there's scarcely anything that I would add to it:
EU Observer / Emanuele Scimia, 'China, Russia and the EU's intermarium block', 14 Mar 2016:

China's geopolitics of trade passageways, expected to revive the ancient Silk Road arteries across the Eurasian continent, is producing the first collateral effect.

The potential integration of Beijing's "Belt and Road" initiative with a regional infrastructure scheme in Central and Eastern Europe is contributing to altering the balance of power in Euro-Russian dynamics.

Emergence of China as independent player in region marks pivotal change from 1920s and 1930s (Photo: Bernd Thaller)

Beijing maintains that the Eurasian landmass exists as an "integral whole" and that Central and Eastern Europe play an important role in its strategy to link the Chinese eastern coast and Western Europe through land and sea-based passages.

In line with this vision, on 23 February, during a meeting in Zagreb with Croatian prime minister Tihomir Oreskovic, representatives of the Chinese National Development and Reform Commission stressed that China was interested in connecting the "Adriatic-Baltic-Black Sea Initiative" and the Belt and Road project.

The Adriatic-Baltic-Black Sea Initiative was first laid out by Croatian president Kolinda Grabar-Kitarovic in September 2015. In her view, it should work as a framework for enhanced cooperation in the political, economic and security realms among 12 European Union countries of Central and Eastern Europe.

In particular, this Croatian-sponsored plan of regional integration aims to promote concrete projects on infrastructure development, so as to improve trade connection and energy independence on the eastern flank of both the EU and Nato.

When in October last year Chinese president Xi Jinping held talks with Kitarovic in Beijing, he welcomed the Adriatic-Baltic-Black Sea Initiative, underlining that the development of a north-south corridor in Europe, based on the ports of Adriatic and Baltic nations, was complementary to China's Silk Road strategy.

Intermarium

Beijing could in fact exploit the favorable position of Adriatic, Baltic and Black Sea ports to link the Silk Road Economic Belt and the 21st-Century Maritime Silk Road - the overland and sea-going sections of the Belt and Road, respectively - through a longitudinal and intermodal corridor in the heart of Europe.

Kitarovic keeps repeating that its project is not directed against Russia.

Yet, it is doubtful that the Kremlin buys the Croatian president's reassurances. And it cannot be otherwise, if Moscow looks at Europe's map.

The Adriatic-Baltic-Black Sea Initiative has in fact startling similarities with the Intermarium (or "the land between the seas"), an alliance of states from the Baltics to the Black Sea - and potentially down to the Balkans - that in the 1920s and 1930s Polish leader Jozef Pilsudski tried in vain to create to prevent German and Russian expansionism.

Today, Polish president Andrzej Duda has resumed Pilsudski's geopolitical thinking, overtly endorsing the formation of a modern Intermarium, which in large part coincides with the bloc of states included in the Adriatic-Baltic-Black Sea Initiative.

Russia will inevitably oppose any move that leads to increasing cooperation among the states of Central and Eastern Europe, viewing it as an effort to separate the Russian territory from Western Europe. But, the problem for the Kremlin is that now, unlike in the interwar period, there is China that acts as an independent variable in the eventual creation of an Intermarium grouping.

China's cooperation with Central and Eastern Europe countries (the so-called China+16) has been underpinned by both its recent accession to the European Bank for Reconstruction and Development and its push to build synergies between the Belt and Road scheme and the EU $393 billion investment plan.

Particularly, Beijing and Brussels are focusing on improving their infrastructure links through the establishment of a Sino-European connectivity platform.

Baltic region

Ultimately, China and the EU are working to set up corridors between the Trans-European Transport Network (TEN-T), Brussels' plan to upgrade Europe's transport system, and the Belt and Road. The Adriatic-Baltic-Black Sea Initiative should fit into this China-Europe infrastructure mechanism.

On a visit to Latvia on 19 February, Chinese National Development and Reform Commission vice chairman Ning Jizhe voiced his government's interest in boosting the container train traffic from China to the Baltic region and Northern Europe and investing in both the Rail Baltica project and the port of Latvian capital city Riga.

Rail Baltica is a high speed rail project, under the TEN-T initiative, that will link Finland, Estonia, Latvia, Lithuania and Poland, with an extension into Germany; Riga seaport is instead at the northern end of the proposed Baltic-Adriatic Corridor, yet another TENT-T artery.

Thus, China is betting big on the Baltic ports, as also proved by China Merchants Group's intention to expand the existing Klaipeda seaport, in Lithuania, and turns it into a new transport and logistics center within the Belt and Road scheme.

Chinese plans to reboot Klaipeda seaport should be viewed in combination with Beijing's interest in building up the Croatian port of Rijeka, the southernmost tip of the Adriatic-Baltic-Black Sea Initiative, and, more importantly, with the potential connection between the new iron Silk Road and the Baltic coast.

The iron Silk Road is a China-Europe land-sea express line connecting Ukraine's Black Sea port of Illichivsk with Western China via Georgia, Azerbaijan and Kazakhstan.

This Euro-Asian transport passageway has been operational since January and has a considerable strategic relevance, given that it circumvents the Russian territory.

Weakening Russia

Ukraine is currently in talks with Lithuania and Belarus for linking the iron Silk Road and the port of Klaipeda. If the three countries succeed in carrying out their project, Russia will definitely lose its position as a transit space for the Sino-European trade.

China's drive to integrate the Central and Eastern Europe countries into its Silk Road strategy has the potential to further weaken the grip of Russia on its western neighbourhood.

While there is not much Moscow can do to halt Beijing's engagement in the European post-Soviet space, its only hope is that historical mistrust among potential participants, combined with harsh competition among them for more Chinese funds and investments, may sink the Adriatic-Baltic-Black Sea Initiative, as well as any other prospective Intermarium-style alliance.

Emanuele Scimia is an independent journalist and foreign policy analyst. His articles have appeared in the South China Morning Post, the Jamestown Foundation's Eurasia Daily Monitor, Deutsche Welle, and The Jerusalem Post, among others.
It was possible to see this coming from a long way off.
For example:
The National Interest / Raffaello Pantucci and Alexandros Petersen, 'China's Inadvertent Empire', 24 Oct 2012:

[...] China also is bolstering cross-border traders who are the economic lifeblood of the old Silk Road. Sitting atop it all is the Shanghai Cooperation Organization (SCO), which offers an umbrella for China to demonstrate that its regional activities are undertaken with the acquiescence of neighboring powers.

The driver is economics, seen most clearly in China's heavy purchasing of large mineral and hydrocarbon sites across the region. In Kazakhstan, the China National Petroleum Corporation (CNPC) has gone into partnership with the local, state-owned enterprise (SOE) KazMunaiGaz to secure 4 percent of China's oil imports from Kazakhstan. Turkmenistan currently accounts for almost a third of China's imported natural gas—mostly coming through the speedily built China-Central Asia pipeline, which in 2011 brought some 15.5 billion cubic meters (BCM) of gas to China. CNPC aims to send 24.1 BCM this year and eventually get the flow up to 65 BCM. Further, CNPC secured the rights to develop an oil field in Amu Darya in northern Afghanistan, upriver to a project it already is exploiting in Turkmenistan. According to Kabul analysts, this field, a small one for a company as large as CNPC, is a kind of toe in the water for the Chinese SOE to prepare for future contracts in the hydrocarbon-rich area.

It is not only oil and gas that Chinese firms see in Central Asia. State-owned mining firms Jiangxi Copper and the China Metallurgical Group Corporation (MCC) partnered to invest near $4 billion to exploit the Mes Aynak copper mine southeast of Kabul. And while Chinese firms have been less visible on recent mining tenders in Afghanistan, they doubtless noted the U.S. Geological Survey's estimate of nearly a trillion dollars worth of minerals in the country. Furthermore, Chinese mining firms have won concessions to mine for gold in Kyrgyzstan and Tajikistan.

But while this natural wealth will help feed China's insatiable demand for resources, it won't necessarily help develop Xinjiang. That will require the development of infrastructure across Central Asia. Crippled by aging Soviet infrastructure, the region is a blank canvas for outside developers. China is not the only player around. South Korea has a notable presence in Uzbekistan, while Turkish and French firms dominate the Turkmenistan market. But it is notable to see Chinese firms developing roads leading in and out of Xinjiang. The road from Kashgar to Osh in Kyrgyzstan through the Irkeshtam Pass was built by the China Bridge and Road Company. Chinese workers in distinctive green military greatcoats with shiny buttons could be found earlier this year directing trucks of dirt to complete the road's final stretches. Other roads can be found in Tajikistan with crews of Chinese repairing parts from Dushanbe toward the Afghan border. Dual-language Russian-Chinese signs mark the workers' presence. More notable in Tajikistan is the only toll road in the country, going north from Dushanbe to Khujand, built by a Chinese firm and broken up by a shoddily designed Iranian tunnel at the Shahriston Pass. This soon will be replaced by a Chinese-built tunnel.

China also has sought to help develop the region's rail systems. A train line is being built from China through Kyrgyzstan to Uzbekistan. Other train networks are being developed to strengthen links with Kazakhstan, including a high-speed train to be exported there from China. Other infrastructure elements are being spearheaded or supported by Chinese firms, including gas metering in Uzbekistan, telecoms across the region and hydropower developments in Tajikistan.

Various forms of funding have emerged. Primary among them is the use of linked loans or lines of credit provided through China Export-Import Bank. Often granted with provisions guaranteeing that Chinese firms get the contracts, these loans are breeding a growing number of Chinese train carriages in the region as well as Chinese road crews. In addition, Chinese firms often are the winning bidders in projects tendered by the Asian Development Bank (ADB). Regional ADB officials openly praise the Chinese companies and their work. The ADB's Central Asia Regional Economic Cooperation program dovetails with China's road-building aim of connecting the underdeveloped region with its wealthier neighbors. But China wants this infrastructure to be oriented in its direction rather than toward Afghanistan, as the ADB would prefer.

The fruits of this road and rail construction are seen in the markets of Kara-Suu in Kyrgyzstan, Barakholka in Kazakhstan or as far as Türkmenabat's bazaars in Turkmenistan, just across the border from Uzbekistan. Sprawling fields harbor truck trailers with doors cut in them so merchants can peddle goods to local buyers. Traders in Uzbekistan report using Chinese roads and rail links to get goods from Guangzhou and Urumqi to their markets, while in Dushanbe the aptly named Shanghai Market offers a shrunken version of this model focused mostly on home construction. This trade includes such goods as air conditioners, televisions and knickknacks of the kind commonly associated with China. Xinjiang traders and truckers are largely responsible for this back and forth, which is helping expand China's market presence in Central Asia, opening up Xinjiang's markets and providing employment in the region.

Taken as a composite, this may appear to be a coherent strategy, but there is little evidence that it was developed consciously as a grand plan in Beijing. Beyond the Xinjiang development program, the other main area of Chinese concentration has been the SCO, a somewhat half-baked organization initially formed to resolve regional border disputes. For Beijing, the ideal would be for the organization to become a vehicle through which it can direct China's economic investments in the region. Beijing policy makers have advanced notions of creating an SCO development bank and an SCO free-trade zone. At the latest summit in Beijing, China pledged $10 billion in regional support through the organization. But this eagerness is not shared by other SCO members—in particular Russia, which sees China's rise in Central Asia as a direct threat to its interests. [...]
How might Russia try to frustrate these developments? The Russians know that the resources under Siberia are the key to realising their aspiration of being a great power in Asia, but it is the case that China is also the main foreign investor in Siberia now.
China has been testing the willingness of people to defend boundaries in all regions that it is adjacent to, namely, those of the United States, the Indian Ocean, the South China Sea, Central Asia, the Northern Korean peninsula, and the Northern Sea route in the Arctic Zone. Yet the only areas where China has managed to make a long-lasting strategic breakthrough are those areas in which it is detrimental to Russia. Russia has been the single biggest loser in this equation.
How should this be appraised in the broadest sense? The lesson is simple. The development of productive forces, the economic sphere, is what ultimately drives history. Things which appear to be accidents of history, are revealed as non-accidents once a long enough time scale is considered. On a long enough time scale, the course of history will tend to run parallel with the course of economic development.
Given that China became 'a workshop of the world', which is to say, a key element of the supply chain for every manufacturing power in East Asia, Western Europe, and the Americas, it was almost a certainty that this would create a scenario where there could potentially be strategic gains for China to pursue. Whichever boundary in the region was controlled by the weakest economic player, would become the 'path of least resistance' for Chinese economic expansion.
We've heard about the so-called 'strength' of Russia's 'Eurasianism', which is espoused by Vladimir Putin and Kremlin advisers such as Aleksandr Dugin. The idea that Russia's 'Eurasianism'—a 'Eurasianism' which has nothing to do with Asia and everything to do with providing rhetorical cover for Gazprombank's interests and the retrograde rent-seeking interests of (((Russian oligarchs))), ex-Stalinist gangsters, landlords, and clergy—would somehow be sufficient to improve Russia's fortunes. We've also heard that the social reproduction of this supposed 'strength' would be presided over by the furrowed brows of Russian Orthodox priests and their thunderous moral injunctions.
And in the eyes of some, it seemed almost to be true. But was that the end of the story? No. Strong words must be backed by productive force if they are to be effective, and ultimately, a higher form of production will tend to triumph over a lower form.
It is for that reason which Russia now finds itself being increasingly denied the preponderance over the post-Soviet space that it so craved. The development of productive forces in East Asia is overcoming the force of Vladimir Putin's fanciful speeches about 'Eurasianism', and it will also overcome all Abrahamic clerical-landlordist tendencies.