Majorityrights Central > Category: World Affairs
Whatcha doin', Dahnald?
In my previous article I sarcastically included the following line:
Kumiko Oumae / Majorityrights.com, 'What you should be looking for in Donald Trump's address to the US Congress.', 28 Feb 2017 (emphasis added):

[...] More crucially, it will be instructive to watch for how Donald Trump will address the accusations that he has not deterred supposed 'anti-Semitic' behaviour among his supporters. Trump may take this opportunity to respond by once again putting the Alt-Right under the bus, a move which again will come at no cost to himself, because the Alt-Right will still continue to support him after he does that.

[...]
At the very beginning of the speech, Donald Trump chose to do exactly that. He did that when he said:
US President Donald J. Trump, 'Speech to Joint Session of Congress', 01 Mar 2017 (emphasis added):

And citizens of America, tonight, as we were — as we mark the celebration of Black History Month, we are reminded of our nation's path toward civil rights and the work that still remains to be done.

Recent threats targeting Jewish community centers and vandalism of Jewish cemeteries as well as last week's shooting in Kansas City remind us that while we may be a nation divided on policies, we are a country that stands united in condemning hate and evil in all of its very ugly forms.
That is a rather strange thing for him to say, given that at the time that he chose to say that, he would already have known about this investigation which was simultaneously taking place at the FBI:
Riverfront Times, 'Juan Thompson, 31, Busted for JCC Bomb Threats; St. Louis Native Was Disgraced Journalist', 03 Mar 2017 (emphasis added):

Disgraced former journalist Juan Thompson has been arrested on federal cyberstalking charges after the FBI traced multiple bomb threats against Jewish community centers and the Anti-Defamation League to the St. Louis native, authorities say.

Thompson, who was the subject of a Riverfront Times investigation last year, called in the threats as part of a bizarre scheme to frame an ex-girlfriend, according to the Justice Department.

"Today, we have charged Juan Thompson with allegedly stalking a former romantic interest by, among other things, making bomb threats in her name to Jewish Community Centers and to the Anti-Defamation League," U.S. Attorney for the Southern District of New York, Preet Bharara said in a statement. "Threats of violence targeting people and places based on religion or race — whatever the motivation — are unacceptable, un-American, and criminal. We are committed to pursuing and prosecuting those who foment fear and hate through such criminal threats."

Thompson, 31, was once a reporter for The Intercept, but he was fired after the New York City-based news site found he had been making up sources. Our investigation turned up even more journalistic problems dating back to his college days at Vassar in Poughkeepsie, New York.

Thompson later briefly surfaced at an online news site, but was fired after someone there learned of his background. He has blamed racism for his difficulties and self-published a piece on Medium blasting The Intercept and "the white liberal media."

More recently, Thompson launched a GoFundMe campaign, claiming he was running for St. Louis mayor. (He never filed the necessary paperwork.)

"This election is all about people power," he wrote. "Because only with your voices and your votes and your power can we fight back against Trumpian fascism and socio-economic terrorism." He raised just $25 of his $5,000 goal.

See our latest update: Before Bomb Threats, Juan Thompson Unraveled — and Terrorized an RFT Reporter

Also, check out the federal complaint.


Juan Thompson Complaint on Scribd
The Conclusion
So it was basically an African-American man who was perpetrating an elaborate hoax so as to frame his White liberal ex-girlfriend as an anti-Semite.

You couldn't make it up.
But think about this. If the federal complaint was formally raised the morning after Donald Trump gave his speech to the joint session of congress, is it beyond possibility that Trump in fact knew exactly what was going on before he gave the speech?
He is the President of the United States. This is not campaign mode anymore. The FBI would have made him aware of the fact that these bomb-threats were likely to be coming from Juan Thompson and that the motive was not political.
Why did Trump not just say with certainty that he knew that the bomb threats against Jewish community centres had in fact been a hoax all along?
I think everyone knows the answer to that question, right?
What is this?
Donald Trump's increasingly roulette-like to-do list has now delivered up the latest 'event'. Donald Trump will be addressing the US Congress today on Wednesday 0200 UTC (Tuesday 2100 EST). This is not a 'State of Union Address', because as a new president it is not expected that Donald Trump would yet know what the status of the United States is. For this reason it is customary that although a US President can call for a 'State of the Union' address at any time he wants, no president other than Dwight D. Eisenhower has ever called such an address in his first year.
As such, Trump's address to the US Congress today should be understood as being an address, but not a 'State of the Union' address.
What should you look for?
When he addresses lawmakers from the Senate and the House, Trump will likely talk about tax cuts, and tax reform, regulatory adjustments, his plans for job creation, the construction of the border wall with Mexico, the abolition of the Affordable Care Act, and other issues, if White House Press Secretary Sean Spicer is to be believed. Spicer also added that the supposed theme of the address is going to be "the renewal of the American spirit."
I can't wait to see the kind of vacuous nonsensical stream-of-conscious word-salad which will be deployed across the lectern in search of a meaning, once Trump actually starts ad-libbing in the middle of his own speech as he so often tends to do.
In terms of the substance of his speech, I'm expecting that it will be in the combined tradition of Madison Grant, Franklin D. Roosevelt, and Dwight D. Eisenhower – which is to say, a crybully session in which people will be entreated to 'discover' that all of the problems of White and Jewish Americans and Israeli Jews, all the problems that they have, are somehow to be blamed on Asians and Mexicans.
Aside from that, I think there should be a short list of things to watch for in this speech.
1. Which pledges does he remember to mention, and which does he quietly drop?
The White House has said that the first half of the president's speech should focus on his campaign promises, and which ones he has been able to honour so far. I'd suggest that you should keep on hand – which is to say, keep in right in your hand on your tablet – the Washington Post's tracker of the 60 key promises which Trump made to his constituents. By looking at what makes it into the speech and what does not, you might be able to discern what his emphasis is, or perhaps promises he's demoted to a lesser priority or even abandoned.
2. Does he appear under pressure and agitated, or is he calm and confident?
Donald Trump is strongly influenced by Norman Vincent Peale, and a key to understanding his psychology is to understand Peale. If you don't already know of that horrendous individual, I'm sad to say that you won't have the time to get all briefed up on it before the speech airs, because it's a whole tangled mess of nonsense which takes at least six hours to get familiar with.
What to watch for is his facial expression in tandem with his 'off script' moments, since the key to understanding his 'off script' moments is that they are spoken to himself and not to the audience. The audience can either choose to opt in or not, but his little utterances like "so true", and "we are going to win bigly", are as much for his own autohypnotic benefit as they are for providing a repetitive touchstone for his audience to engage in the same autohypnotic self-reassurance.
Another pattern that is clearly observable is Trump's willingness to transform personal disputes into grand narratives which are then inserted ad-lib into his speeches. Anyone or anything that he chooses to go off script to mention for criticism, is going to be something that he is actually worried about in some way.
US Presidents also often tend to use opportunities when addressing the US Congress to define and signal against state or non-state actors that they view as adversaries. The time is generally not used to define or confront domestic political targets. Yet it it likely that he will do so.
The thing therefore to watch for, is whether he gets pre-occupied on targeting domestic political targets and ends up constraining or limiting the time he spends describing or explaining his foreign policy stances. The ratio of time spent will tell us perhaps not a lot about the direction of the whole administration, but it will tell us more about where Trump's mind as 'Commander in Chief' is most focussed.
3. Law and Order?
His attitude toward his own constituents will be most perceived through the stances he takes on law and order issues, which form a large part of why his supporters backed him during the electoral campaign. The question is whether he will dignify them with adult explanations of the challenges that lie ahead, or whether he will stick with the sloganeering he has used so far.
A big signal to watch for is if he devotes this time to attacking 'the press' in sweeping generalised terms. If he does this, it should be interpreted as a sign that he is still in campaign mode, and that in fact, he may be planning to keep doing that because he is already looking toward the election campaign of 2020.
Expect the topics – if he chooses to treat the audience as adults – to be ranging among counter-terrorism, his Muslim countries immigration ban which curiously omits Saudi Arabia, Qatar, and the United Arab Emirates and which he is planning to reintroduce with new wording, his attempts to deport undocumented Mexican migrants, the border wall, increased military spending or an end to the sequester, supporting the 'blue lives matter' phenomenon, and so on.
4. Addressing divisions?
Will he try to placate the demographic groups who are opposed to his presidency? Or will he ignore them?
Crucially, watch for him to try to reach out to African-Americans. There is a real chance that he will do that, because that is a 'safe' move. African-Americans are the most disorganised and least politically coherent group in the United States and it would be seen as a 'great PR' move which he would be able to execute at no actual political cost to himself.
He'd simply be getting criticism from the Alt-Right for it, a demographic group which he knows will support him no matter how much he spits on their faces, because they made memes for him and campaigned for him for free. They did it for free.
More crucially, it will be instructive to watch for how Donald Trump will address the accusations that he has not deterred supposed 'anti-Semitic' behaviour among his supporters. Trump may take this opportunity to respond by once again putting the Alt-Right under the bus, a move which again will come at no cost to himself, because the Alt-Right will still continue to support him after he does that.
Watch Twitter if you begin to see this happening during the speech, and you might even be able to see the Alt-Right live-Tweeting its own shameful cuckholdry. You could also look at the live thread on Daily Stormer to see the same cuck phenomenon take place.
I'm not saying it's guaranteed to happen. I'm just saying it's very likely to happen. There are a lot of variables in play.
5. Nonsensical Anglo-Saxon outreach?
Trump may try to make some kind of absurd outreach to Britain by trying to once again make a verbal connection between the social phenomenon which got him elected in the United States, and the phenomena which led to 'Vote Leave' being the outcome in the EU referendum in Britain in 2016.
If he makes this outreach, it should be interpreted as a sign of his weakness, as it would be a signal that he feels that he need to lean on the existence of a non-existent 'club'.
Brexit, which gave rise to #GlobalBritain, is economically the complete and total opposite of #MAGA, and that is the most important sphere of reality which decides almost everything. Any attempt to link the two is really just an attempt of the latter to grasp the coattails of the former.
They share nothing.
6. Paul Ryan's face and hands?
It should be possible to watch Paul Ryan's reactions in order to gauge to some extent how far – if at all – Trump strays 'off script', as the Speaker of the House has vacillated between sometimes voicing support for the President, sometimes openly disagreeing with him, and occasionally taking the position of refusing to comment when asked about the content of Trump's tweets.
Any adverse expressions on his face – a face which he will of course be trying to keep as stony and placid as possible throughout the speech if he can possibly do so – and any moments at which he pointedly refuses to clap when the cue comes for him to clap, could be indicative of a serious split between the Republicans in Congress and the White House, or indicative that Trump has simply dived off script in a dramatic way.
Keep in mind that 'Trump off script', can also mean 'Trump actually mouthing neoreactionary things that Steve Bannon gleaned from Curtis Yarvin and then mouthed into Trump's ear at the last minute before the speech'.
7. Length of the speech?
White House sources indicate that they expect the speech to last between 65 and 80 minutes. If it ends up being significantly shorter or significantly longer than that, then it would signal that something unexpected has happened, and it'll be up to observers to assess what precisely that was.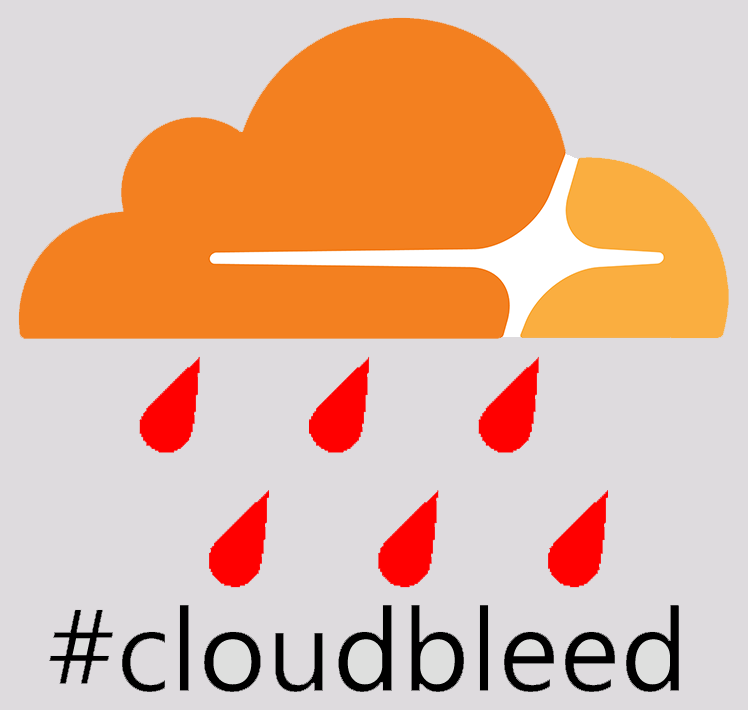 Cloudflare's bufffer overrun was dubbed 'Cloudbleed' as a historical reference to '
Heartbleed
'.
Why am I talking about this?
Some interesting events have occurred surrounding Cloudflare, one of the largest global CDNs, and I'll take the opportunity to put some opinions out there about what has happened.
What a CDN is
A Content Delivery Network is a system of strategically positioned servers. Those servers maintain and accelerate the delivery of content. The main goals of a CDN are about speed, scalability and high-availability. A request from a consumer will generally be routed to the nearest geographic point-of-presence. The consumer's physical distance to these servers has an impact on loading time. A closer and highly performing point-of-presence significantly improves user experience as a result of reduced loading time, lower latency and minimised packet loss. A Content Delivery Network also cuts operational costs by allowing businesses to effectively outsource the logistics and maintenance of these servers. This allows companies the ability to benefit from global load balancing and leverage the cost-savings that accrue due to economy of scale, because CDN provisioning is structured in the economic domain as an oligopoly.
Sounds nice, so what's the problem?
There isn't a problem in principle. In practice however, sometimes really bad things happen. When you have an oligopoly, the effect of someone accidentally placing an "==" equal sign in their code when they actually meant to write an ">=" greater-than-or-equal sign, can have pretty dramatic effects in terms of the number of people who might be affected by whatever happens as a consequence. Which, incidentally, is how 'Cloudbleed' happened.
It's all part of the advantages and disadvantages of the present infrastructure. The advantages outweigh the disadvantages, but it means that this is the way that internet has developed and people have to basically be prepared for this kind of incident.
The story
The unwanted behaviour at Cloudflare was coming from an HTML parser chain that is used to modify webpages as they pass through the service's edge servers. The parser carries out a range of functions, such as inserting Google Analytics tags, converting HTTP links to HTTPS links, finding strings that look like email addresses and then obfuscating them, and preventing malicious web bots from accessing some parts of a page.
When the HTML parser was used in combination with three Cloudflare features – email obfuscation, server-side excludes and automatic HTTPS rewrites – and if an HTML page being served to a consumer by a Cloudflare proxy had a specific combination of unbalanced tags, then a pseudo-random leakage of memory pages outside the boundary of what was supposed to be served would also be interspersed into what was being served.
This means that encryption keys, cookies, passwords, sections of POST data, chat messages from some online chat services, online password manager data, and HTTPS requests from other Cloudflare-hosted websites were being leaked pseudo-randomly.
Because the structure of the system is such that the proxies are shared between all Cloudflare customers, all customers were affected, and leaked pages of memory for pages being served on behalf of any given customer, were being interspersed among the expected responses for any other given customer.
Cloudflare optimises the performance of more than 5 million websites, and as this story unfolded, it really has become clear to everyone just how significant that number is. The duration of the 'bleed' is also significant, since this 'bleed' may have been occurring since 22 September 2016, and the period of greatest impact was between 13 February 2017 and 18 February 2017.
Furthermore, web crawlers and archivers, search engine cache services, corporate squid proxy-cache networks, and browser caches on consumers' workstations globally were all downloading and holding the pseudo-random data that was 'bleeding' for the entirety of the duration of this period. It was just that most people didn't understand what it was that they were seeing or where it was coming from, or otherwise didn't notice it.
At that stage, it is not known whether anyone had realised it was happening before 19 February 2017, or whether it was exploited in any way.
What's the appropriate response?
In situations like this, you have to decide on how good you think your luck is, and how important you think that you and your organisation are, and how thorough you are willing to have your response be. What you or your organisation chooses to do in response may be different from what you might recommend on a wider level to others. On principle, given the scale of the 'bleed' and the possibility that passwords may have become exposed, many security professionals are advocating that it may be best for all consumers to change their passwords for basically everything on the internet as soon as possible.
Another way of looking at it however is that the internet – much like the feudal structure of pre-modern Japan, or Korea, or India – has a kind of informal rank system. Messaging has to be different for different groups, because not everyone performs the same function, or has the same time available to devote to a particular task, and some people and groups tend to be more in scope of hostile state and non-state actors than others.
Changing all passwords everywhere, while technically the correct response for the 'Brahmins and Kshatriyas' of the internet, may seem like a complete overblown response to a scenario where 0.00003% of HTTP requests were affected, if narrated from the perspective of the 'Vaishyas and Shudras' of the internet.
In other words, sounding the alarm as loudly as possible could induce a kind of security fatigue among the 'normal people', and may even incentivise bad behaviour from 'normal people', since when mass-changing their passwords, they may be more likely to repeat the usage of many similar passwords across the services they use, and they may – in their haste – be inclined to reduce the complexity of their newly-crafted passwords.
In other words, sounding the alarm in the loudest and most severe way possible will have the effect of inducing the correct and thorough response from the custodians of key infrastructure – who already were going to display that correct response anyway regardless of the words in the media – while in fact also having the unintended effect of inducing a wrong or inadequate response from 'normal people'.
It also has the effect of creating a 'morning after bounty', since for people who are engaged in signals collections and tailored access operations, this would be a luxurious time since the percentage of transmissions which will be about the changing of passwords would be spiking over the next one or two weeks if every individual in the entire world were asked to change all their passwords. Such adversarial actors would be incentivised to mount subversive campaigns during this time because the possible cost-benefit ratio of carrying out the project just tilted a bit more toward the 'benefit' side of the equation.
Thus, paradoxically, the panicked response to the already-fixed problem could be what in fact creates the environment in which a technically unrelated but socially 'subsequent' actual array of attacks could occur which otherwise may not have occurred.
Similar to a problem that has been discussed in relation to CT
If all of this sounds similar to the problem of managing a population's response to terrorist threats while also maintaining a strong counter-terrorism posture, you'd be correct. It is basically similar.
It also comes with the same danger faced in erring too much to the side of 'downplaying' while trying to avoid inducing 'panic'. Downplaying an incident so as to avoid triggering inadequate or inappropriate responses from the 'normal people', deprives them of information and can make people become suspicious of the intentions of the system. It can make professionals look like they are 'incompetent' or even that they 'have something to hide'.
In such a case, a panicked response in the general public as a result of the feeling that they are being lied to by authorities or that authorities do not appreciate the scope and scale of a threat, may inadvertently end up leading to the very same damaging outcomes that the authorities were attempting to avoid in the first place, with the additional downside being that distrust of the persons in authority and the proliferation of conspiracy theories become added to it.
This is why it's vital to find ways to assess the mood of the general public and to model their responses in some way, in response to almost any issue in society. The messaging for different geographic, occupational, and socio-economic groups has to somehow be different without being completely contradictory between themselves. If people in authority in any given situation are unable to leverage the social domain with sufficient adeptness to do that, then they may lose control of the narrative which is something that can have potentially unpredictable or even disastrous consequences.
Mastering the social domain and producing outcomes that mesh with and evolve with operational necessities, is something that is vital to continuing effective governance, be it governance of a multinational company which controls one of the Content Delivery Networks, right the way up to, say, governance of a country or of a regional supra-state.
Additional thoughts on Cloudflare
I of course do have criticisms of Cloudflare, but they are criticisms which are not about criticising the concept of what a CDN is, and rather, are more specific to Cloudflare as a company.
I'll cover two issues.
I'll start with the less concrete and more speculative one. For dissident groups that are not tacitly supported or at least allowed by the states in the North Atlantic, Cloudflare might present a risk to such groups because Cloudflare is within the jurisdiction of the United States and they could conceivably respond to legal requests made within the United States. Another factor to consider is that Cloudflare has taken dark funding and may actually be 'on side' with FVEY-related collections since at least 2012. Admittedly, it is difficult to substantiate this claim, but it's something worth considering.
The more concrete criticism which I can definitely substantiate is Tor-related. Matthew Prince, the CEO of Cloudflare, took to his blog on 30 March 2016 to make what appeared to be a rather nuanced argument in favour of anonymity but against Tor in its present form due to the issue of malicious abuse of the network.
Much of what he wrote was eminently reasonable.
For instance, Prince suggests that Cloudflare could become friendly toward Tor under the circumstances where onion addresses were to begin using stronger hashing algorithms than the presently-existing SHA-1 80 bit hashing algorithm. Under such a circumstance, Prince suggested that the stipulation that onion addresses only be issued certificates if such certificates are EV certificates – which require extended validation procedures, cannot be issued automatically, and undermine the very anonymity which Tor was intended to promote – could be relaxed, as CA/B Forum would likely be open to discussing the automatic issuance of certificates in such a circumstance. Cloudflare could then allow its customers to create onion sites in some kind of automated way, and the issuance of certificates for those onion sites could also be automated. Tor traffic could then be whitelisted when it is directed toward those onion sites, while blacklisting could continue for Tor traffic which is directed toward the non-onion sites.
The world described in Prince's suggestion would certainly be an interesting world to live in. However, we don't actually live in that world.
Instead, we live in a world where Cloudflare alleges that 94% of the traffic directed toward its customers across the Tor network is 'malicious', based on the data from the Cloudflare IP reputation system. That may or may not be true, but given that there are a lot of people using Tor and a limited number of Tor exit nodes, this means that Cloudflare is either CAPTCHA-challenging or blocking 80% of Tor IP addresses and this number is steadily growing. This has the effect of discouraging people who have legitimate intentions from using Tor to access sites that are protected by Cloudflare.
Prince's explanation for this is that Cloudflare is forced to behave that way in order to protect their customers from abuse, and that they can only rely on IP reputation because there is no way to do browser fingerprinting to differentiate between different Tor browsers, because the Tor browser is specifically designed to lessen the ability to generate unique fingerprints. Cloudflare can in such a circumstance only evaluate the communication on the basis of the reputation of the IP and the content of the request. That is also true and is a reasonable explanation, but at the same time it is what it is.
While Cloudflare's default behaviour is to CAPTCHA-challenge Tor, it is possible to add the country 'T1' to the Cloudflare firewall whitelist, which would exclude Tor users from having to complete CAPTCHA-challenges. This behaviour became possible in late 2016, and so 'dissident' sites that continue to present challenges to Tor users are responsible for choosing or not choosing that behaviour.
In a kind of funny irony, Prince also notes that 18% of all global spam begins with an automated bot harvesting publicly available email addresses through the Tor network. Given that a significant subset of this spam is phishing-related, it is an unintentionally hilarious statement by Prince because 40% of all phishing sites in 2015 were using certificates that were issued by Cloudflare's 'Universal SSL' service.
Furthermore, Cloudflare's ridiculous 'Flexible SSL' – billed by them as 'the easiest secure sockets layer ever' – provides what is essentially security theatre between Cloudflare's proxy and the client, without any of the actual security that would be required between the client tier and the middleware, and has the damaging effect of giving consumers a false sense of security. The so-called 'Flexible SSL' is so 'flexible' in that scenario that it is essentially non-existent. Consumers have been trained to look for the padlock in the address bar before submitting sensitive information to any website. 'Flexible SSL' grants phishing sites and other malicious actors the ability present that padlock to users with minimal effort. 'Easiest SSL ever', indeed.
I tend to prefer actual, real, end-to-end SSL to be the only possible implementation. But hey, that's just me, right?
But now I'm just bullying them, so I'll dial it back a bit and bring this article to a close. It's possible that the people at Cloudflare didn't anticipate that their services would be abused in these ways, and they did get unlucky with the Cloudbleed buffer overrun incident, but in any case, those who are inside glass houses should be careful not to throw stones. Matthew Prince should reflect on the recent incident and refrain from throwing any stones at anyone for at least a couple months.
Was Majorityrights.com affected by Cloudbleed?
This should go without saying, but I will say it anyway.
We don't use Cloudflare here. As such, Majorityrights.com was not affected by any of the events described in this article.
If we were to ever have a burning need to actually use a CDN here, for various reasons I would probably suggest using either Yottaa or KeyCDN anyway, and not Cloudflare.
Kumiko Oumae works in the defence and security sector in the UK. Her opinions here are entirely her own.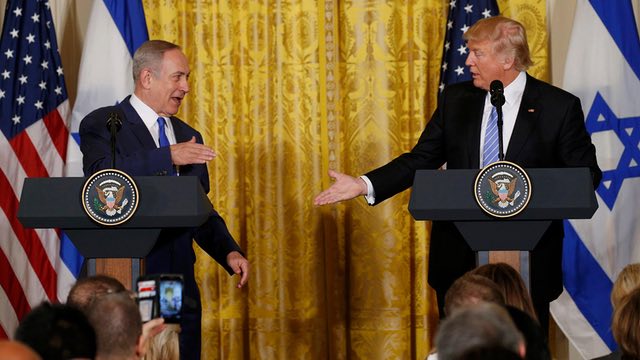 Joint press conference
In a move that surprised no one other than the denizens of the American Alt-Right, Donald Trump has just handed Benjamin Netanyahu a collection of the largest diplomatic prizes that any Prime Minister of Israel could ever hope to attain.
Donald Trump highlighted the prospects for a "great peace deal" in the Middle East while at a joint press conference, as both Israel and the United States are signalling a change in the relationship compared to that of the preceding US administration. Whereas previously relations were fraught with issues on which the two countries did not see eye to eye, Donald Trump is reorienting the United States toward a stance where there will be virtually no daylight between the two countries.
Handing over the keys
Donald Trump simply walked into the room and began systematically undoing four decades of US diplomacy, with a completely casual air of confidence.
Speaking cordially alongside Netanyahu, Trump announced that he does not actually care whether the 'solution' to the Israeli-Palestinian conflict should be centred around negotiations of a two-state solution, or whether it should be some other kind of solution, nor was he concerned about the structural content of the solution.
"I'm looking at two-state and one-state and I like the one that both parties like. I'm very happy with the one that both parties like," Trump said.
In a single sentence, Donald Trump had just given Israel the green light to proceed ahead on course with its plan for 'Greater Israel'.
Some may ask how that conclusion could be derived from the statement.
It's easy, Gaza and the West Bank have no real leverage at a negotiating table with Israel, other than that which other countries wield on its behalf. Israel is the occupying power which holds de facto control over 100% of Palestinian natural resources and all the investment banks. Additionally, the system of checkpoints used by Israel have the net economic effect of dis-integrating the Palestinian economy to the point that greater than 40% of Palestinian GDP is wasted on dealing with the effects of the security infrastructure which is in place.
Therefore, when Donald Trump says that he is going to 'be happy' with whatever deal the Israelis and Palestinians reach between themselves, he is essentially saying that the United States will no longer utilise its power to cajole or corral Israel into actually having to sit at the table with the Palestinian Authority in any substantive way.
Starting the engine
Trump seemed to forget that Palestine even needed to be part of the conversation, as Israelis and their concerns remained firmly centred throughout the joint press conference. Trump touched on all the issues that were strategically important to Israel, the issue of Iran, anti-Zionist messaging in the Palestinian school system, and the Israeli desire to get Palestinians to acknowledge and recognise Israel as a 'legitimate Jewish state'.
The United States also stopped being part of the conversation, effectively. Having cleared the United States of any actual obligation to do anything, and having alleviated the United States of having any part in the process, Trump was essentially indicating that the role of the United States would now be reduced to that of letting whatever happens, happen.
Driving away after a small caution
As Trump continued to basically give Israel everything it wanted, Benjamin Netanyahu began actually physically vibrating with pleasure at what he was hearing. The United States would no longer even play the limited role that it had been playing as a supposed peace-broker anymore. That responsibility has now passed into the hands of Netanyahu.
Much has been made in some quarters of the fact that Trump chose to say to Netanyahu, "I'd like to see you pull back on settlements for a little bit."
Netanyahu absolutely did not care about being told that. Minutes later, Netanyahu dismissed the caution entirely by saying that settlements are "not the core of the conflict", and that they would talk to each other more about it so as not to keep "bumping into each other." He then made no commitment to halt the construction of settlements.
So Netanyahu accepted what was basically a small caution for him to hold back on building settlements for a little while, presumably because it was starting to look too brazen in the news cycle, a caution which he is free to ignore if he likes. In exchange he got Donald Trump to drag forty years of US diplomacy into the recycle bin.
'Compromise'
During the joint press conference, Trump said that there would need to be "compromise from both sides." There was no mention of precisely what that 'compromise' would look like, but I think that we just saw what it looks like. We saw it on live international television.
Basically, Netanyahu will agree to let Trump gently needle him on his state's violations of the Fourth Geneva Convention of 1949, and in exchange, Netanyahu will continue to violate that very same convention while shaping the circumstances under which Israeli-Palestinian 'peace negotiations' will take place. The United States will simply let that happen. The United States will also at the same time completely adopt the foreign policy preferences of Israel with regards to Iran, and help Israeli commanders to achieve their objectives absolutely for free.
That's the 'compromise'.
It's unprecedented, because prior to this moment no American president – not even Ronald Reagan – had budged on the basic commitment to the two-state solution, nor had any US president prior to Donald Trump entered into a dialogue with Israel in which the opening salvo of the diplomatic exchange was to constrain America's role to that of a mere cheerleader on the sidelines. Donald Trump reversed both of those things in less than half an hour.
'Strategic Cucking'
Over at the Daily Stormer, Andrew Anglin non-ironically and non-sarcastically described the aforementioned 'compromise' in which Netanyahu gets 100% of what he wants, this way:
Daily Stormer / Andrew Anglin, 'Trump Prods Bibi on Palestine Settlements', 15 Feb 2017:

[...]

Very minimal cucking there.

And the cucking there was was strategic cucking.

[...]
Seriously. What the fuck.
What the actual fuck.
Related Articles: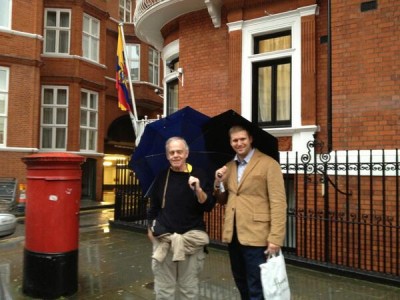 Regnery, Spencer, prime umbrellas of (((Alt-Right))) big-tentosphere
Dear Daniel, I'm a reporter at Reveal News, a news service and public radio program in California. Thanks for responding to my Twitter message.

We're doing some reporting on Richard Spencer and Bill Regnery. I saw the "Richard Thpenther" post on Majorityrights.com, complete with a foto of the 2 of them together, and thought that you could certainly point me in the right direction on some basic factual issues, if you were willing.

So, I'd like to have a conversation. I'm happy to abide by whatever ground rules you set. Here's my bio, if you'd care to check me out, and my contact info is below. Thanks for your consideration, and please let me know how you'd like to proceed.

Looking forward, Lance Williams, Senior Reporter, Reveal from The Center for Investigative Reporting
Before moving on to detail the discussion that I had with Williams, I want to recap the left-right paradigm as it is conceived for majorityrights platform, since Williams was asking for my perspective on matters and since like everything that I've gleaned from academia and niftily re-tooled for our ethnonationlist interests, it has been attacked, no matter how well aimed, how effective and how coherent in those aims. Since I have not been able to overcome this misplaced jealousy, or naivety, bad advice or whatever causes the intransigence of this contentiousness, I must repeat myself.
Recently, I have been challenged again on the concept of left and right that I use. I refuse to back down and shouldn't back down for the utility and intelligibility of the concept of left and right as I conceive it. It is intelligible, intuitive even, as it underlies patterns of ordinary language use. It only becomes confused and counter-productive as people try to play along with the more "sophisticated" versions (perversions, really) that Jews have spun through media and academia; which the disingenuous or naive have bought into - as they disingenuously/naively see it serving their interests - the more "sophisticated version" puts forth an oxymoronic definition - that the left is synonymous with liberalism - an oxymoron indeed, conceiving a "union" without prerogative of membership inclusion and exclusion; in fact, by this definition, a union would be just the opposite, it is a "union" that would constantly seek the opening of its membership bounds, to never exclude any "scab" as its highest value (to unionize the entire world as members of the union, we can only imagine). The "sophisticated" White response and what the Jews want, what those disingenuous/naively going along with the arrangement of their terms do, is to say, "no, I'm not a leftist, not a liberal, I'm on the right! - and I can prove that I am not a racist. I'm pure, not arbitrarily setting union bounds of my racial group, despite merit or not, I'm basing membership on unassailable, objective facts and merit alone."
Ironically, this objectivist response underpins liberalism itself, the very form of the affliction against racial and national maintenance.
Naturally, any halfway intelligent and conscientious White, concerned for White EGI, is going to be mortified that Whites are going along with this, as it puts precious, circumspect patterns at risk and frightens-away potential membership for its lack of accountability. The Jews know this and they promote White identity as right wing because they know that it is going to deter group loyalty where it does not have them reacting into headlong disaster - a trap, fighting on supremacist grounds, (hubris) where they literally become the bad guys who get into disastrous conflict with those that should be their allies (some of them White ethno-nationalists, some of them non-White ethno-nationalists) - vilified as subhuman, these ethno-nationalist adversaries (nemesis) are nevertheless able to fight back very well, and greatly damage the EGI authoritatively designated by the right as its cause, as their adversaries have the collective moral high ground in the concept of social accountability.

Of course those disingenuously/naively going along with the right wing, objectivist version of nationalism, are veering toward two dubious premises with regard to any claims of nationalism: 1) Where otherwise nationalism is not something that just comes together by the invisible hand of nature as it is supposed to, then one or a relatively small number of leaders will assert what is the national group and direct it by their authority which 2) Tends toward limited accountability, as their purported merit for the position is the result of sheer factual (gawd given or sheer natural) merit to make assertions of themselves - it "just wound-up that way" as a result of (gawd given or sheer) nature; and again, the same would supposedly hold true with group and national boundaries - they are supposed to hold up basically because of sheer nature (or gawd). It is a tendency to want to de-emphasize social accountability (to want to have unassailable warrant, to ascribe to oneself innocence/to be unburdened of guilt and responsibility); and to see outcomes as a result of one's sole agency and sheer nature; while minimizing any joint construction and negotiation of those outcomes.
Quite naturally, such a fool's game as this, bereft of social accountability as it is, and has been, is a sucker's game that the Jews (and others, but the Jews most importantly) can take advantage of: it is ripe for them to find some White "leaders" and buy them-off or otherwise hoodwink them into leading, in accordance with Jewish interests, the White sheeple - who naively buy into the right wing, objectivist, "that's the way it isness", and less the matter of social construction and accountability that would allow them to effectively maintain their group defense, or even individual defense, ultimately - deliberate designation, delimitation of group boundaries, would immediately correspond with a form of unionization (you are in the union or you are not); an idea underlying any considered concept of "Left." Whereas the disingenuous and naive go along with the Jewish arrangement of the terms, i.e., that "the left" means unionization only for non-Whites and those antagonistic to White men and their bounds - a prohibition of unionized boundaries for Whites, this is of course an absurd contradiction for Whites - from their end, it is liberalism: a prescription to rupture would-be unionized boundaries, borders, and the social accountability that would facilitate those boundaries and borders by contrast to sheer liberalized mishandling.
Lets pretend for a moment that people are not so retarded as to not be able to understand that and move on.
By contrast, what I have diagnosed as the concept of left nationalism within ordinary language and sustaining a consistent pattern of understanding, making consistent sense, is that: The moment one recognizes the truth by contrast - that we are in interaction, have some social connection and social indebtedness for the origin and maintenance of our manifest form of existence, therefore some responsibility and accountability; further recognizing that we make things together with other people, more or less - more, when we are more obviously responsible for a joint construction and less, but still some, in the agreement of how the more brute facts come to count - we are in the realm of the social and acknowledging the potential for accountability. And once we are in the world of accountability, we are in the world of delimitation, where not just anything goes. We are recognizing social responsibility and then the possibility that we have responsibility more to some than others - more responsibility to those within the "group", the group designated by consensus and negotiated authority; including responsibility to those deserving of membership but requiring incentive to remain loyal, though they are not on top of the game and ready for higher organizational roles at this time.
In sum, leftism is about recognizing the inextricable reality of interaction, social indebtedness and responsibility, therefore the motion for unionization as a means of accountability and group maintenance, designating out-groups and in groups thereupon, with social accountability as such. Nationalism, ethno-nationalism and racial defense, are a matter of larger scale unions.
Rightism is a motion in its ultimate trajectory toward unassailable warrant in objectivity or divine ordinance, to reduce social accountability through purported objectivity, supra-social principles or divine will. Now, one might object that rightists can be nationalists, or responsive to social needs. What I would say to that is that the moment they are doing that, they are doing a "left thing", they are going into the social world and its accountability, left nationalism, but without the premises that would solidly ground and sustain group systemic maintenance inasmuch as they retain rightist premises as their ideal and their aim, the lack of accountability thereof; as such, they are primed for subversion by people willing to use the leverage of collaborative agency against them.
Now lets see how this concept played out when I was queried by "RealNews" senior reporter, Lance Williams.
Majorityrights.com

Dear Daniel,

I'm a reporter at Reveal News, a mews service and public radio program in California. Thanks for responding to my Twitter message.

We're doing some reporting on Richard Spencer and Bill Regnery. I saw the "Richard Thpenther" post on Majorityrights.com, complete with a foto of the 2 of them together, and thought that you could certainly point me in the right direction on some basic factual issues, if you were willing.

So, I'd like to have a conversation. I'm happy to abide by whatever ground rules you set. Here's my bio, if you'd care to check me out, and my contact info is below.

Thanks for your consideration, and please let me know how you'd like to proceed.

Looking forward.

LW

Lance Williams
Senior Reporter
Reveal from The Center for Investigative Reporting
1400 65th St. Suite 200
Emeryville, Ca. 94608
https://www.revealnews.org/
office: 510-809-3175
cell: 415-298-2317
Naturally, at this point, I looked at the RealNews outfit's website, took note of who headed and staffed it, what their basic mission is - obviously very Jewish, very anti-White (pardon the term, as it is misused by those who would misrepresent White ethno-nationalism), very involved in Jewish headed, non-White coalitions, antagonistic to White ethno-nationalism and its necessary alliances.
First on the list: Colored guy, perhaps mixed Semitc origin:
https://www.revealnews.org/author/aaron-sankin

Aaron Sankin
Reporter
.(JavaScript must be enabled to view this email address)
@asankin
415-786-0793
Second on the list, Jewish guy:
https://www.revealnews.org/author/aaronglantz

Aaron Glantz
Senior Reporter
.(JavaScript must be enabled to view this email address)
@Aaron_Glantz
510-982-2967
Third on the list,
Colored guy, who is apparently often assigned to do the audio interviews:
https://www.revealnews.org/author/al-letson

Al Letson
Reveal Host
.(JavaScript must be enabled to view this email address)
@al_letson
510-809-3160
And on it goes; eventually the list comes to Lance Williams, who requested to talk to us and politely did just that (I don't know if he's part Jewish or not, but he clearly doesn't have a big problem working with them):
https://www.revealnews.org/author/lance-williams/

Lance Williams
Senior Reporter
.(JavaScript must be enabled to view this email address)
@LanceWCIR
510-809-3175
The list goes on like this, apparently having some Whites, obviously liberal, a strong representation of those who are not White males, but it is well over-represented by Jews in its staff and at its leadership.
Executive Director:
https://www.revealnews.org/author/robert-j-rosenthal

Robert J. Rosenthal
Executive Director
.(JavaScript must be enabled to view this email address)
@rosey18
510-809-3162
Chair:
https://www.revealnews.org/author/phil-bronstein

Phil Bronstein
Executive Chair
.(JavaScript must be enabled to view this email address)
Bronstein! I'm not sure if he's related to Trotsky, but!

Here is what I prepared, and in fact did say to senior reporter Lance Williams of Revealnews:

First, please let me say a few words about Majorityrights' platform as I've taken it, because it will quickly come to the point of how I have developed it as a corrective to the kinds of errors being made by The Regnery circus, NPI, Richard Spencer and the Alternative Right.
Majorityrights (at this point) advocates White/European ethno-nationalisms and sees itself as allied with Asian and Indio ethno-nationalisms. It does not identify with Jewish interests, as if they are White, it treats them as a separate racial category, outside of the White/European race; and, in fact, does not identify with Abrahamic religions at all - seeing them as destructive [providing maps destructive] to ethnonational interests. It does not identify with Nazism or any kind of supremacism or scientism - by scientism, I simply mean the notion that sheer "nature" and "objective" science should decide our course of action without individual and social correctives and cultivation. We are not Alternative Right, not Right wing in any sense as I conceive right and left to be: The right and with it, liberalism, is based on an idea of objectivism which is short on accountability - "because that's just the way it is according to natural or divine law." It lends itself to disingenuousness and hubris among elites and to naivety in the masses.
The left - a White Left Nationalism and any ethnonationalism as I hold it to be properly defined, is about accountability to the full social group as maintained through a form of unionization - that puts it in contrast to the universalism and pretenses of objectivity of the right; because there are in groups and out groups - you are in the union or you are not and the union - it looks after your relative interests as a member, not solely because of what is deemed your objective merit. It is a perspective which looks after the rank and file, to ensure that they are treated fairly and have incentive to maintain the union even though they may not be on top of the game or marginalized somehow, to make sure that they do not facilitate scabbing of the union so to speak; but it keeps a particular eye on elites, to hold them accountable to group systemic interests, to make sure that they do not betray us since obviously they are capable of doing the most damage. That concern is bringing us to people like Regnery, Spencer and those in the Alt-Right.
Because they take these right wing positions that we reject, positions which people cannot take or are justifiably afraid of, it turns-off a broad base as it is an incompassionate, insane and stupid position; but in order to try to connect with the mainstream and populism, they are forced to cobble together coalitions upon a tacit agreement to tolerate one another's anti-social positions as such - whether its holocaust denial or supremacism, some sort of nutty Abrahamic religion; or, what is stigmatic from a White nationalist point of view, acceptance of Jews in their alliance. These cobbled-together anti-social coalitions of the Alt-Right I call the Alt Right tentosphere - a big tent of different tents. Some tents are completely friendly with Jews.
The template of running the gamut from Nazi sympathy to working with Jews and some members actually being Jews is completely consistent with Regnery, his publishing history and what I see as this strategy of Jewish alliance for shepherding masses into this tentosphere of the Alternative Right.
Now, the concept of the Alternative Right goes back to a 2008 article, edited by Richard Spencer, written by Paul Gottfried (who is Jewish); and with it he was trying to counteract the headlong destruction of Whites who could be valuable to Jewish interests and what he calls "Western values", including Judeo-Christian values as he saw them being destroyed by means of a trajectory from Irving Kristol to the Neo-Cons; a trajectory that did not place enough emphasis on stabilizing enough useful idiots among Whites - the means to keep Whites from reacting too much and to be maintained as useful idiots for Jews was called paleoconservatism - it began with Frank Meyer, a Jewish scholar who shaped Reagan's so called conservatism: Its not really a whole lot more conservative than the neocons because all it does is maintain capitalism (i.e., maintain a liberal economic system), maintain Judeo-Christianity (which for Whites is liberal - moral liberalism, altruism), pay some lip service to the wonderful culture of the west; while allowing for genetic arguments upon which Whites can survive on an "objective" basis; thus the selection for the relative interests and ways in which these useful idiots will be deployed and intermarry will remain with the Jews as the organizing factor among a right wing elitist cadre.
You're witnessing that in Trump. But we need to say a bit more before we move onto Trump.
Now then, why do Regnery and Spencer take this position as "Alt-Right" against the quote "Left"? Well, you need to begin with why Jewish interests would want to take a position against the quote, "left."
Jewish interests have had disproportionate power and hegemonic influence through seven key niches:
1) Media 2) Money and Finance 3) Academia 4) Politics 5) Religion 6) Law and Courts 7) Business and Industry.
Naturally, they don't want organized peons criticizing, dismantling and taking away that power. So what do they do? Well, of course, they look toward the old faithful sell-outs among the White right-wing elitists - offer them deals in turn for compliance, ease their conscience with the objectivist arguments they've always coveted as unassailable warrant, "these are just the facts of life"....and "say, by the way, you've got money, want to keep it and have even more, don't you? You can continue to do well for yourselves ..and you hate those 'lefties' anyway, complaining that they want some of that too, so lets organize a coalition, a "movement" to be popularized against the left. ...make it real stylish and edgy ...appeal to those disaffected millennials in their internet bubbles, we'll call it 'The Alternative Right".
Of course now, a major left unit, left union so to speak, would be the union of ethno-nation. And the Jewish and right wing objectivist way to disrupt that unionization is to encourage right wing reactionary populism and its corollary reactionary liberalism.
Now then, again, Majorityrights platform is conceived so that a proper ethno-nationalist view is not buried by the Regnery circus (as our GW aptly calls it), not buried, enmeshed in what it has been doing with The Right and the Alternative Right.
They are only doing quasi ethno-nationalsim as it is perverted through objectivism and coalition with Jewish interests: fighting against social accountability, going along with the Jewish prescription of trying to represent White interests through right wing means.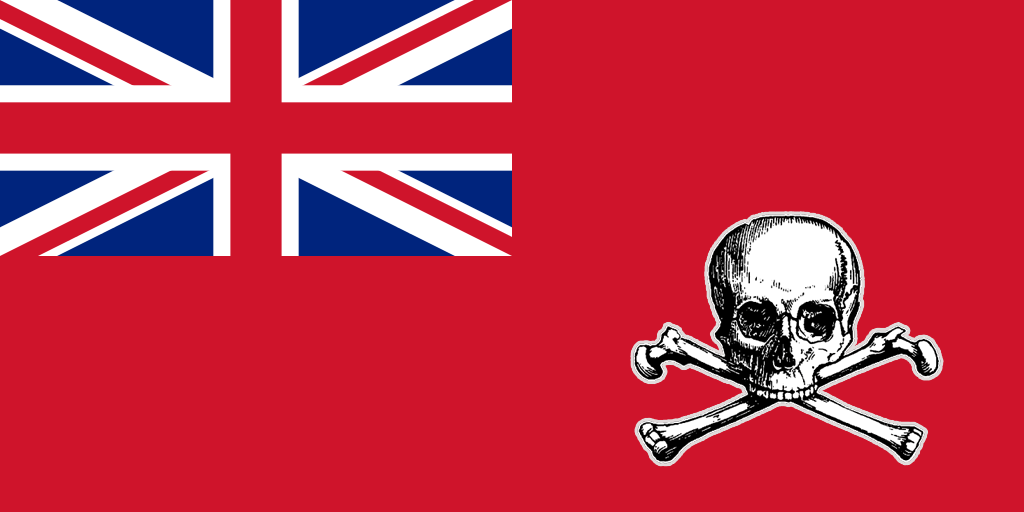 It's really great
Question. What's the difference between:
being a pirate running a multi-ethnic drug-ferrying operation to generate money which is kept off-the-books for the financing of covert operations,
being a mercenary who is paid to attack slave-ships and liberate slaves,
being a radically forward-deployed coastguard which defends the borders of Britain at the edge of someone else's shores on extended lines of supply, and
being a Knight Commander of the Order of the British Empire?
Trick question. They are all potentially the same thing, and that's what makes Britain great.
The only people in parliament who seem to have any understanding of this history however, are the people in Theresa May's wonderful cabinet.
Weaponised history
The difference in opinion between Amber Rudd and Justin Welby is very instructive:
ITV News, 'Home Secretary faces backlash in parliament for capping lone child refugees', 09 Feb 2017:

The Home Secretary faced a backlash in parliament after it was announced that the number of lone child refugees coming to the UK will be capped.

Amber Rudd insisted that the move to cap the scheme to just 350 children, far fewer than the 3,000 originally expected, closed to avoid encouraging people-traffickers.

Ministers quietly announced on Wednesday that 200 children had been brought in under the so-called Dubs Amendment and it will close after another 150 are settled in Britain.

[...]

Responding to the Commons, Rudd said: "I am clear that when working with my French counterparts, they do not want us to indefinitely continue to accept children under the Dubs Amendment because they specify, and I agree with them, that it acts as a draw. It acts as a pull.

"It encourages the people-traffickers."

She also suggested that local authority funding had come into the equation when deciding how many child refugees would be settled under the programme.

[...]

The Archbishop of Canterbury, Justin Welby said he was "saddened and shocked" to learn of the Government's decision to stop the scheme.

"Our country has a great history of welcoming those in need, particularly the most vulnerable, such as unaccompanied children," he said.

"Refugees, like all people, are treasured human beings made in the image of God who deserve safety, freedom and the opportunity to flourish."

He added: "We must resist and turn back the worrying trends we are seeing around the world, towards seeing the movement of desperate people as more of a threat to identity and security than an opportunity to do our duty.

"We cannot withdraw from our long and proud history of helping the most vulnerable."
The Home Secretary is correct, and the Archbishop of Canterbury is incorrect, as per usual, because Christianity is stupid and will make you become stupid.
The apparently long, proud history of British people 'helping the most vulnerable' in a scenario like the one that is presently unfolding in Syria, has only one historical precedent actually, and it is the historical precedent of the West Africa Squadron.
Philanthropic activities
The West Africa Squadron sprung out of the changing economic structural necessities in 1808 after Parliament passed the Slave Trade Act of 1807. The Squadron's mission was to suppress the Atlantic Slave Trade by attacking slave ships off the coast of West Africa.
Letters of Marque were also issued to allow private security contractors, also known as 'pirates', to act on behalf of the British government under 'false flags' to attack Spanish, French, Portuguese, Arab, and American slave ships within the same mission scope. A particularly iconic practice was to approach a contact while flying the British red ensign, and then run it down the flagpole at the last minute and elevate the black Skull and Bones flag in its place before attacking the contact. Under the Skull and Bones, it was possible to exist in a parallel legal reality where you could do anything to anyone without a care in the world. This also happens to be the essence of what Ernst Junger would later refer to as the 'dual state'.
The programme was later expanded by the 1840s to encompass North Africa, the Middle East, and the Indian Ocean, as Pax Britannica began to become entrenched across the major sea-lanes into the western hemisphere.
Notice how none of that involved inviting every single African into Britain. On the contrary, by taking the fight to the slave traders – both legally and extra-legally – it enabled the British to accomplish:
a great work of humanitarianism,
the pursuit of various geostrategic and geoeconomic objectives against Britain's rivals,
disincentivising the activities of the slave traders, and
the ability to simply hijack virtually any ship and steal it, with popular support.
As Cecil John Rhodes once said, "Pure philanthropy is very well in its way, but philanthropy plus five percent is a good deal better."
And really, it is, isn't it?
Anyone who doubts can simply contrast the premiership of Theresa May against the premiership of Angela Merkel. Which is faring better? Exactly. I rest my case.
Related Articles:
This article is Part 3 of an ongoing series about the TRS scandal. See also: Part 1 and Part 2.
After everything began crashing down around them amidst the wake of the TRS scandal, in which Michael 'Enoch' Peinovich was spectacularly doxxed and his personal information made available to everyone, one might be wondering what lessons the people at TRS chose to learn from all that.
On 24 January 2017, the people at TRS seemed to indicate what they had 'learned':

So, they have learned that what they need is "more person to person meet-ups". Do they even realise the situation that they are in? They are presently the least trustworthy people imaginable, and there is Mike 'Enoch' Peinovich calling for more person to person meet-ups, presumably with himself and the other massively compromised people around him.
And Enoch continues:

He's "not going to throw Cernovich under the bus". But why? I think you have to wind the tape back a bit to see why:

Oh, right. Because they apparently need the 'Alt-Lite celebs'. I assume everyone will find out why in due course and it will all end up being published here by me in another article within the next six months to a year, given that their OpSec is completely nonexistent half the time anyway.
But this is one for the ages:

Really, I can't decide which is worse: The fact that (1) Mike 'Enoch' Peinovich claims to have a 'pure Nordic phenotype', or (2) the fact that there is a whole section of the Alt-Right which actually believes it because it's politically convenient.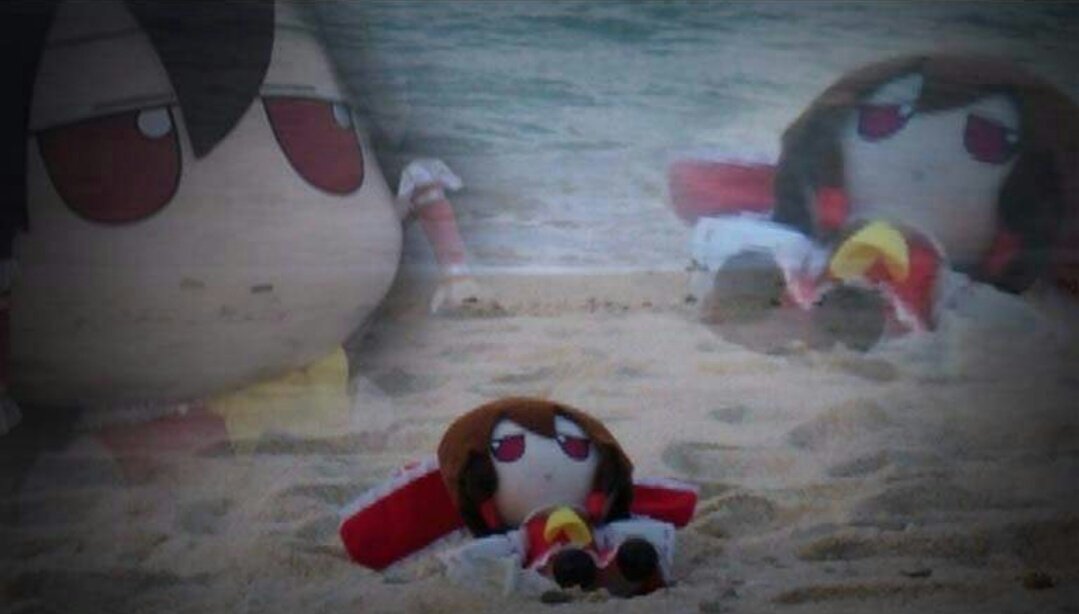 It really makes me contemplate the meaning of life. Or at least, it would, if there were such a thing as a 'meaning of life'.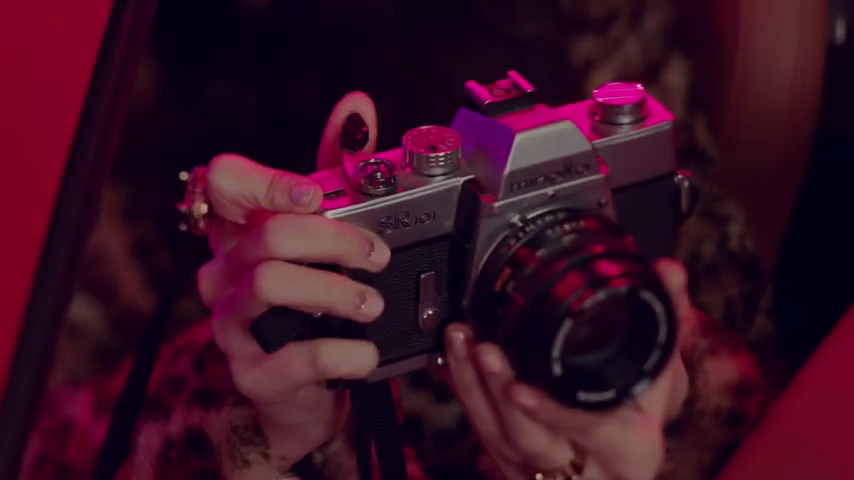 I'm staying on this story until every last detail is known.
Enter the next level
This article is Part 2 of an ongoing series about the TRS scandal. See also: Part 1.
Kind of like some kind of political equivalent of a K-R&B song about how a man just keeps lying so much that there is always another layer of lies beneath his first layer of lies, Michael 'Enoch' Peinovich of The Right Stuff has been lying on a whole different level beneath the presently-existing lies.
However, rather than contemplating the fun concept of trolling with musical metaphors, I want you to instead follow me on a journey into the other barrel beneath the barrel that TRS had already sunk to the bottom of.
Welcome to Part 2 of the ongoing drama.
The present situation
So far, Michael 'Enoch' Peinovich and his supporters have been frantically trying to channel all the discussions about his standing in the western ethno-nationalist scene toward his Jewish wife, Ames Friedman, as though the problem is confined only to her and as though the perniciousness and hypocrisies of these revelations can be mitigated by simply removing her from the situation through divorce. They have been resolutely ignoring the manifest high likelihood of Peinovich himself being Jewish, at least through his father's side.
In a recent Rebel Yell podcast, Peinovich subtly referred to himself as a person of 'mixed Jewish ancestry'. At 01:19:06 of that podcast, he said:

But while people were grappling with that revelation, there is another secret lurking behind that.
As it turns out, Peinovich is additionally Jewish through his mother's side. Seriously. This is actual reality. This is really happening. Read that sentence again, and consider the implications of it.
Peinovich is around and about 75% Jewish at least.
What we now know
Utilising the information that the first doxxing was able to dredge up, we were able to use that information to pivot across various branches of his family, including his siblings, but the most important link is that of his birth-mother.
Michael 'Enoch' Peinovich's father is Michael P. Peinovich. Peinovich senior is married to Billie Gleissner, but we have not taken the time to deeply examine Gleissner, because Gleissner is not Michael 'Enoch' Peinovich's birth-mother. Rather, Gleissner is his step-mother.
Michael 'Enoch' Peinovich's father and his step-mother Billie Gleissner married each other in 1983. So who then, is Peinovich's birth-mother?
We discovered that Michael 'Enoch' Peinovich's birth-mother is Paula Sippel. Prior to 1983 she was known as Paula Enockson Peinovich-Sippel, her surname through her mother's side is Enockson. That is the maternal name, which is likely the source of the nickname 'Enoch' which Michael 'Enoch' Peinovich is using literally in plain view.
Sometimes it's the thing which is in plain view which paradoxically garners the least attention.
Two plus two is four
We know that Michael 'Enoch' Peinovich's father gets the name Peinovich from a Russified and Americanised variant of the Croatian name Pejnovic, and that the name is associated with Jewish demographies in Croatia.
We also know that Peinovich's father married twice, and that in both cases he married women with Jewish surnames: Paula Enockson Peinovich-Sippel, and Billie Gleissner.
Additionally, we know that Peinovich's mother carries the name Enockson through her own mother's side of their family.
And then, to top it all off, Michael 'Enoch' Peinovich 'accidentally' married a Jewish woman himself, Ames Friedman, the woman who is now at the centre of this recent Alt-Right scandal along with Michael 'Enoch' Peinovich.
Even the most sceptical people, in their heart of hearts, in their intuition, they know that there must be something there. There's something. But they won't admit it to themselves. Is it because of a cult of personality?
"How dare you speak the truth!?"
The most popular narrative among the sobbing defenders of Peinovich is that the people who are most viciously attacking TRS in the wake of this scandal, are people who have something to gain from bringing down TRS. Okay, sure.
Let's be real here. TRS, the 'inner party', and the Alt-Right leadership core all got caught covering up a massive den of hypocrisy and money-grubbing deception at TRS, and they piled lies on top of lies within lies.
Michael 'Enoch' Peinovich had absolutely laughably ineffective OpSec, and as such it was possible to get his personal information and to discover everything about the fraud he was perpetrating. It was also possible to pivot across his family tree because his whole family maintained an ostentatious social media presence which could be easily dredged in the aftermath of the doxxing.
If you get caught doing something that you're not supposed to be doing, and there is a good strategic reason for me to amplify the exposure of that scandal, then I will amplify it.
The 'purity spiral' meme
The TRS crowd desperately wants to call all of this 'purity spiralling' and thereby they hope to place a lid on the ongoing scandal.
I don't call it 'purity spiralling'. I call it 'actually tackling the problem of Jewish subversion'.
Does this sound extreme? Some people are saying that the stance taken by the anti-TRS people such as myself, is 'more extreme than Adolf Hitler'. Nothing could be further from the truth. Even someone such as George H.W. Bush would have purged someone like Michael 'Enoch' Enockson Peinovich-Sippel just as fast, if Bush had been able to have his way.
Don't believe me? Here are the Zionists complaining about George H.W. Bush:
Commentary Magazine / Tevi Troy, 'How the GOP went Zionist', 01 Dec 2015 (emphasis added):

[...] For the first 45 years of Israel's existence, the Republican Party was deeply divided when it came to the Middle East. Powerful forces inside the GOP had long been at best uncomfortable with Israel and at worst openly hostile. Those forces included big businessmen and oilmen with deep connections and interests in Arab lands and so-called foreign-policy realists who did not see why the U.S. should maintain a special relationship with a tiny, economically negligible country surrounded by 22 Arab nations that wished it would disappear.

[...]

Following Reagan's lead and influenced by the neoconservatives who had gravitated to the GOP, pro-Israel voices became more confident in expressing their view of the ties that bound the United States and the Jewish state—the same monotheistic roots, which disposed them to an appreciation for human dignity and self-determination, and a shared belief in a covenantal founding of both nations. This view helped the GOP establish an ideological framework for foreign policy beyond the binary question of Communist versus anti-Communist.

None of this was seamless. Reagan was succeeded by George H.W. Bush, himself quite literally a Country Club Republican and oilman by birth and occupation and a foreign-policy realist by disposition. He famously complained about the Israel lobby, saying ludicrously that he, the president, was "one lonely guy" up against "some powerful political forces" made up of "a thousand lobbyists on the Hill." His secretary of state, James Baker, was even worse, earning the wrong kind of immortality with his line, "F— the Jews, they don't vote for us anyway." Even as these attacks were going on, there were signs that Bush had already become an anachronism in a rapidly changing world—most notably the fact that the Baker line was leaked to the press by his disgusted fellow cabinet secretary Jack Kemp, a key figure in remaking the party as pro-Israel.
Also, objectively speaking, George H.W. Bush was better on trade issues than Donald Trump ever will be, and you will also find that unlike Donald Trump, George H.W. Bush was closer to a coherent global ethno-nationalist position, as seen in Bush's stance on the Jewish Question, and in Bush's stance on the defence of Eastern Europe and Central Asia from Russian colonial aggression.
Really makes you think, doesn't it? Maybe someone should clone Bush senior and bring him back to power? I'm just raising it as an interesting point so that people can consider the present situation in context.
Shekel farmers
But hey, no, people like Mike Cernovich, Milo Yiannopolous, Paul Gottfried, Lauren Cherie Southern and Michael 'Enoch' Enockson Peinovich-Sippel bandied around some fashy-looking memes on Twitter and told people to give up on searching for their own candidates or building their own parties, and instead rallied people to throw in their lot with Donald Trump under various stylistic guises – ranging from one extreme which is 'Gorilla Mindset book', to the other extreme which is 'favicon.ico is an open oven which is really edgy' – and as a result the Alt-Right in the United States became incapable of identifying the very same Jews that they professed to be on guard against.
The Alt-Right did however become very proficient at: (a.) supporting stupid protectionist trade policies to spite Asian manufacturers and prop up American oligarchical cronies, (b.) crafting insults that were calibrated to really annoy Hispanics, and (c.) supporting the slashing of (c, i.) their own health care provisions and (c, ii.) their own social security benefits, (d.) re-enabling the potential for a pointless future American war against Iran, and (e.) just as an extra bonus present for Israel they even managed to elevate Jared Kushner to the position of being literally the most powerful Jew to have ever inhaled oxygen in the universe.
For an encore, performed live from the front deck of the Lusitania, the Alt-Right will probably next declare an undying support for Michael 'Enoch' Enockson Peinovich-Sippel, with some stupid excuse like "no punching to the right", whatever that even means. Watch and see, that will happen!
Page 3 of 28 | Previous Page | [ 1 ] [ 2 ] [ 3 ] [ 4 ] [ 5 ] | Next Page | Last Page