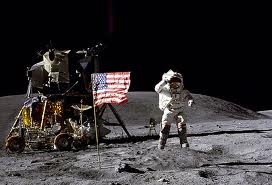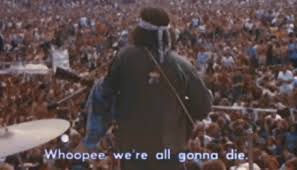 Ayn Rand compared what she said were the "Sex, Drugs and Rock n' Roll values - 'the hippie motives' on display at Woodstock" to
The Apollo 11 project, which had legions of well behaved admirers who descended upon Cape Canaveral to observe its event.
Now, if we couldn't expect hippies, not even John Lennon, to be articulate of what was important about the hippie motive how can we expect Don Black and right wing cohorts to be articulate of their motives?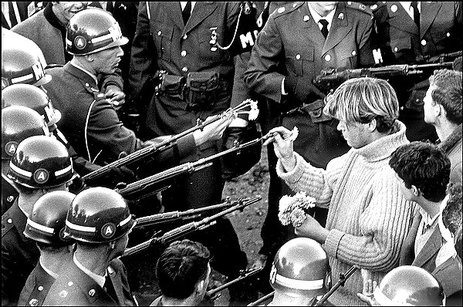 Don says Timothy Leary was the poster hippie boy with the emblematic phrase, "tune in turn on and drop out." Not exactly.
And his colleague, "Don Advo," preferred Ayn Rand's take on hippies in "Apollo and Dionysus," disparaging hippies by contrast to achieving technocrats, viz. contrasting the Apollo astronauts and witnesses to the Dionysian Woodstock performers and crowd.
But whereas Any Rand's individualist objectivism was motivated to rupture the communality and other organization of European peoples by contrasting it with "heroic" but disingenuous individualism, the hippies did have a very important motive which is continually skirted-over by those who ignore the background of The Vietnam War Draft.
In rebellion against the draft, hippies were there at Woodstock, singing..
"Well, come on all of you, big strong men, Uncle Sam needs your help again. Yeah, he's got himself in a terrible jam way down yonder in Vietnam. So put down your books and pick up a gun, gonna have a whole lotta fun.. and its one, two, three…
What are we fighting for? Don't ask me I don't give a damn, next stop is Vietnam"..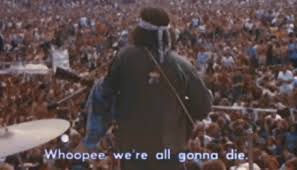 "Ain't no time to wonder why (Being, midtdasein, nah!) whoopee! we're all gonna die!
Yeah, come on Wall Street, don't be slow, why man, this is war au-go-go
Plenty good money to be made by supplying the army with the tools of its trade"

..and wondering like, how about V2 rockets re-directed for a peaceful mission?
In all seriousness…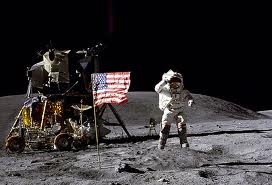 Buzz was there!
No, the hippies were not protesting The Apollo 11 moon landing!
Their fundamental project was very significant in the advance of European peoples - a quest for midt-dasein - communal being amidst the class of one's people for White males - as opposed to having those basic levels on the hierarchy of needs sacrificed by males in deprivation and privation; where a few males might make it through the stress to the higher reaches (often transformed into sociopaths for the effort), to the higher aims on the hierarchy of needs - e.g., exploring the moon. To where in fact, these traditional trade-offs in gender differentiation were exploited and exaggerated beyond reason.
Sacrificial White males on the way, as in Vietnam, no matter how needless, be damned.
The point is, these motives/needs should not and ultimately, in fact, cannot be mutually exclusive, but must be balanced in optimality. The hippies were not protesting the Apollo landing. They reasonably sought organicism and being in balance to technology. However, they might upset a Jew like Ayn Rand because they were insisting that the intrinsic value of White men - White male midt-dasein - be recognized, in fact its institution was/is a necessary priority.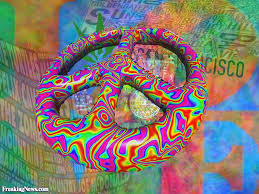 But the hippies were inarticulate of that motive. Moreover, requisite to their motive of midtdasein was "racism" * - i.e., social classification and necessary discrimination thereof, duty when mature to guard the boundaries thereof - there is no being in one's group without discriminating against its antagonists - ironically prohibited with the newly mis-coined "civil rights" making such requisite discrimination into a veritable taboo and largely illegal in fact. Needless to say that was hard to articulate at the time as it is still now. Midtdasein's articulation was made yet harder by the fact that it could easily be emasculated against the traditional role/motive for males to quest after the top of the hierarchy and man-up in sacrificing the basic needs of the hierarchy. Furthermore, turning back from actualizing the top of the hierarchy apparently belied the whole American project as the "land of opportunity." Indeed, White males would not necessarily want to sacrifice the possibility for the top of the hierarchy either. Nor would they want to sacrifice the middle - relationships with co-evolutionary women: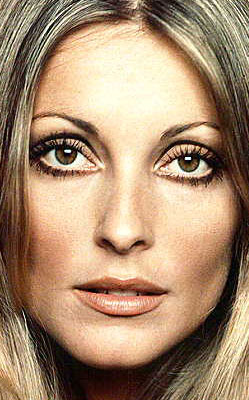 Sharon

..finally, they absolutely needed the basics on the hierarchy of needs if anything was to be possible for them. Indeed, how dare the powers-that-be try to end this beauty?
Doors locked (doors locked)
Blinds pulled (blinds pulled)
Lights low (lights low)
Flames high (flames high)

My body (my body)
My body

My body (my body)
My body

My body
Is walking in space
My soul is in orbit
With God face to face

Floating, flipping
Flying, tripping

Tripping from Pottsville to Mainline
Tripping from Mainline to Moonville

(Tripping from "Pot"sville to Starlight
Tripping from Starlight to Moonville)

On a rocket to
The Fourth Dimension
Total self awareness
The intention

My mind is as clear as country air
I feel my flesh, all colors mesh

Red black
Blue brown
Yellow crimson
Green orange
Purple pink
Violet white
White white
White white
White white

All the clouds are cumuloft
Walking in space
Oh my God your skin is soft
I love your face

How dare they try to end this beauty?
How dare they try to end this beauty?

To keep us under foot
They bury us in soot
Pretending it's a chore
To ship us off to war

In this dive
We rediscover sensation
In this dive
We rediscover sensation

Walking in space
We find the purpose of peace
The beauty of life
You can no longer hide

Our eyes are open
Our eyes are open
Our eyes are open
Our eyes are open
Wide wide wide!

"That is 'my conviction.."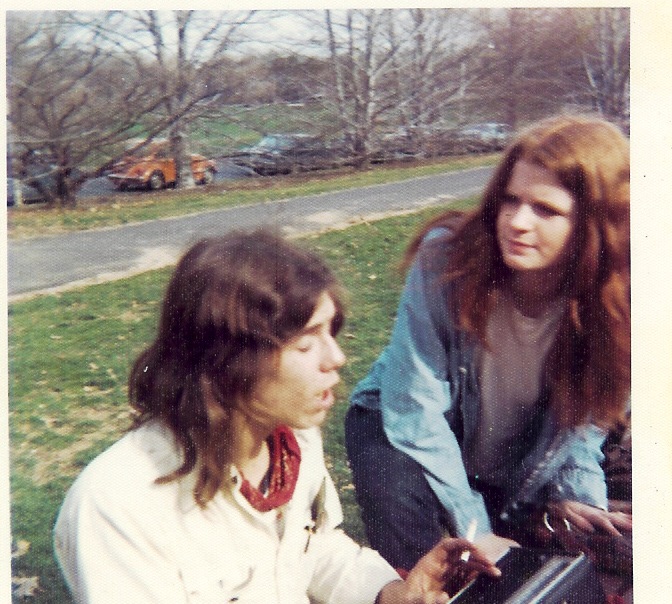 Still, we hear how hedonistic and bad these people were by people who want to blame White men and associate them with Jewish affectations of the era.
Articulating the motive of White male midtdasein was further complicated by its incommensurability and confusion with Jewish interests and right-wing interests - who sought to associate it with the Jewish radical agenda of Marxism: expressed as imposed liberalism for Whites but by contrast to that relaxation of vigilance, a unionized activism for non-Whites against Whites - the prim "civil rights" and upwardly black power totally incommensurate with White male midtdasein. As was Marcuse's "free love and "poly- morphous perversion" incommensurate with White male midtdasein, especially as bounds of accountability and human ecology were ruptured as "violation of 'civil rights"
The second wave of feminism, another thing wrongly correlated with hippies, was also in fact incommensurate, quite literally incommensurate with White male midtdasein.
In fact, it was the thesis of Betty Friedan, leading exponent of that second wave of feminism, that in order to be healthy, full and free, women needed access to the higher levels of Maslow's hierarchy of needs.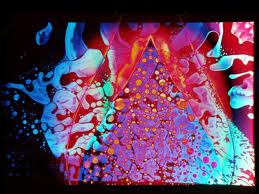 It is apparent how the "high grumbles" which Maslow called higher needs on the hierarchy, and as feminists who followed Friedan's thesis would espouse, could cause extreme friction between White women and White men, who had the "low grumbles" of not wanting to be treated as being so intrinsically valueless as to have to be subject to a draft and die in a senseless foreign war of aggression; and rather than being left alone in peace, being amidst the class of their people, were subject in still further violation thereof - violation of their freedom from association with outsiders as imposed by "civil rights" - violation of freedom from association, violation of midtdasein - taking away the most basic freedom of White men.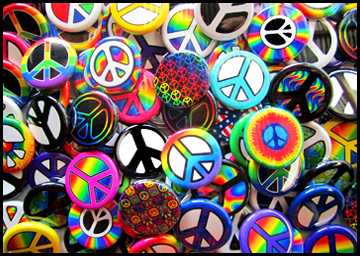 Of course Ayn Rand did not like Hippies, they were motioning to group, communal organization of Whites and care that included White male being as an intrinsic value - god forbid they would heal in organic and communal being, to be anything but sheer individuals who would stand no chance against her tribe's hegemony and impositions.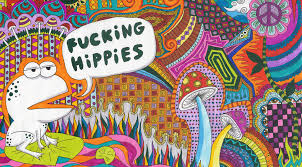 * Needless to say, along with hippies, Ayn Rand found "racism" appalling - disCusting!
Sometime back a fellow calling himself Lonejack agreed with my assessment:
Agree.

As a VN vet, I can attest to most of what you say. The effects of the VN-era conscription – that is, having been forced into slave-soldiering in a non-White country's civil war orchestrated by bankers and corporations, having absolutely nothing to do with the actual defense of a White homeland, and calculatingly prosecuted by LBJ and his Ivy League YKW intelligentsia with absolutely no intent of military victory – reverberate to this day among the White guys who were in our late teens and early twenties during the 60's, more than 50 thousand of whom died in combat, many of whom were captured and tortured, and hundreds of thousands of whom returned maimed, grossly disfigured, and/or dysfunctional only to be vilified, upon their return, by many elements of the society which sent them.

When I returned from overseas, my drop-out from family and society into the flower-child milieu had little to do with civil rights or free love. BTW I do not begrudge those who emigrated to Canada to avoid the draft. And, for those interested, the works of author Tim O'Brien, who "served" an extended "tour of duty" as an infantryman in SVN, are richly descriptive, compelling, and well written IMO.

Commenters on this site (Alt Right) and in other threads who incessantly demand the boomers to go fuck or shoot themselves, while they themselves consider employment with the Navy, CIA, SS, or some other corrupt, terrorist, anti-White ZOG organ of the NWO agenda – as though such employment would be anything more than a convenient way to escape a tough job market – do, I confess, grate. Why on earth would they willingly collaborate with evil, when alternatives, difficult though they be, are available?

My 2-bit rant.
Thank You Lonejack